Top 10 Recruiting Tools Business Owners Should Know About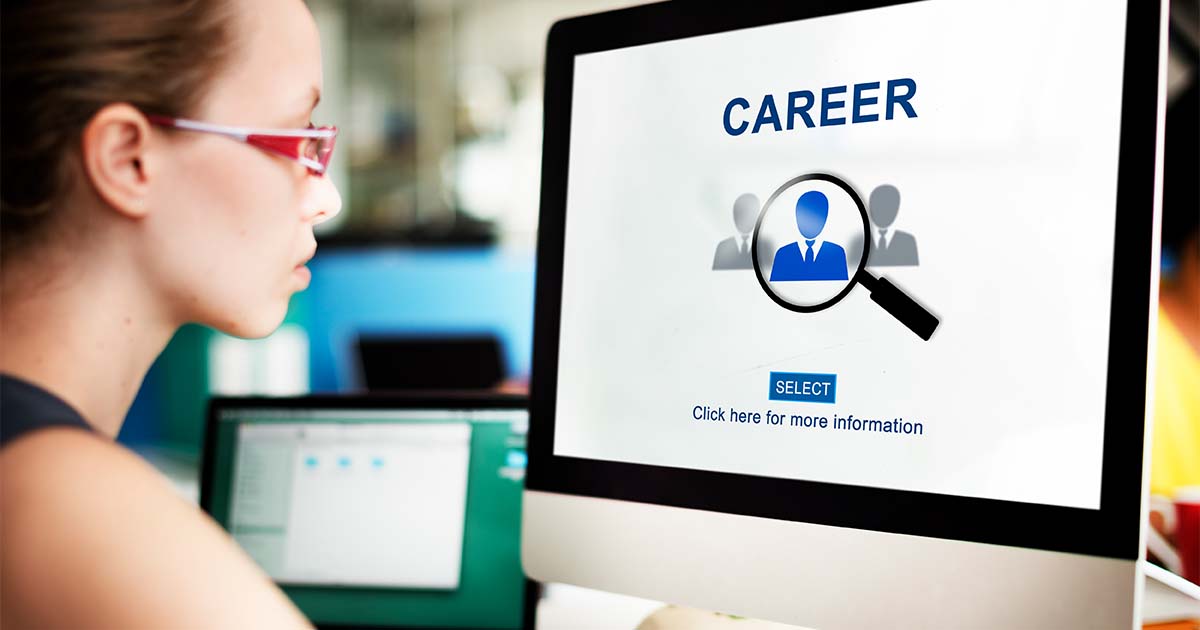 The online recruiting industry has exploded into the mainstream, and it's never been more critical for businesses in all industries to hire the right people. Many recruitment tools can make it easier for companies to find new employees, but not all tools are created equal. Here are our ten best recruiting tools you should know about:
1. iMocha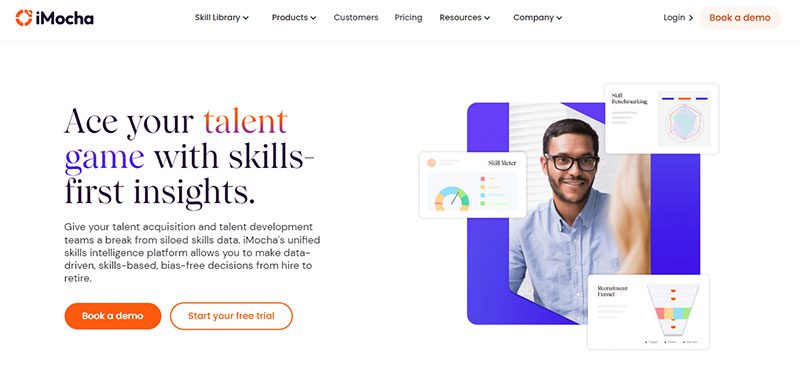 A cloud-based pre-employment assessment software, iMocha helps companies assess job applicants' skills and knowledge. It offers a wide range of tests and quizzes covering topics such as aptitude, technical skills, language proficiency, personality, and more. 
The tool provides customizable assessments, real-time reporting, and analytical insights to help organizations make informed hiring decisions. It also integrates with various applicant tracking systems and other HR software for seamless workflows.
2. Predictive Index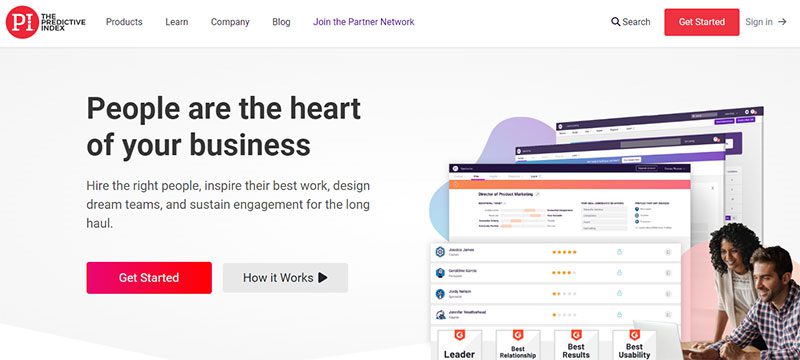 One of the widely used recruiting tools to build high-performing teams, Predictive Index, helps employers identify and select suitable candidates for their needs. They do this by measuring cognitive abilities, behavioral traits, and job fit. It also provides insights into team dynamics and helps employers create successful teams. 
Predictive Index helps make the recruiting process more efficient, accurate, and cost-effective. With over 60 years of experience, 6500+ clients, and 27 million assessments, this tool is widely renowned in its field.
3. Freshteam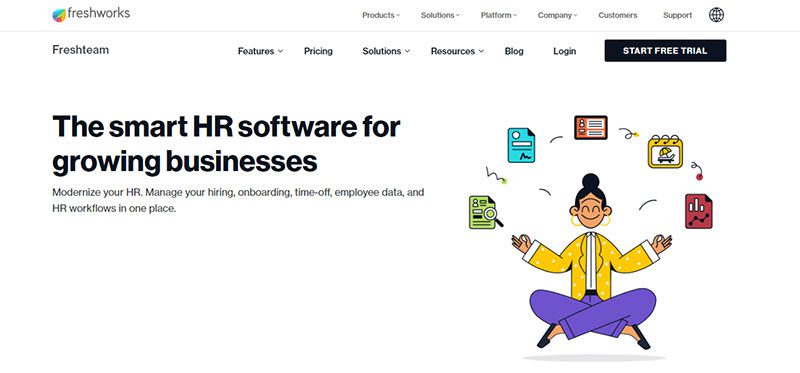 One of the best cloud-based HR software and recruiting tools, Freshteam, is designed to help recruiters to post job openings and source, track, and hire the best talent. It offers a variety of features, including applicant tracking, recruitment automation, onboarding, career pages, employee profiles, and more.  
Freshteam is designed to streamline the entire recruitment process and make recruiting more manageable and faster. It also allows recruiters to keep track of the progress of their recruitment efforts and collaborate with their teams. Additionally, Freshteam offers tools to engage and nurture candidates with automated emails and text messages.
4. Harver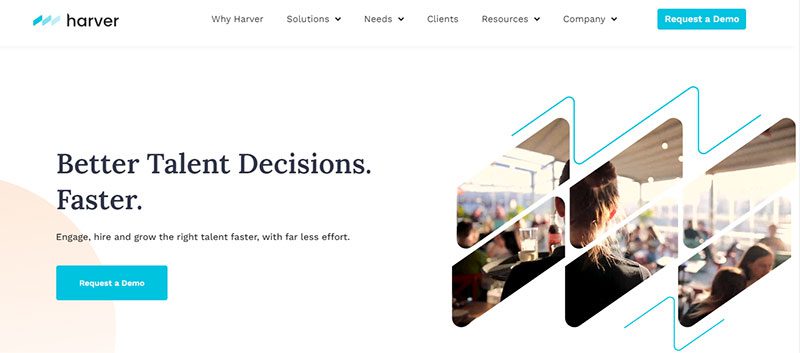 Powered by AI technology, Harver is a cloud-based recruitment platform designed to streamline the recruitment process for HR teams. It helps recruiters automate the process by leveraging artificial intelligence and machine learning algorithms to help them find the best-suited candidates for their roles. 
The platform provides features such as job posting, candidate screening, automated emails, and a candidate database. It also allows recruiters to analyze candidate data and track the performance of their recruitment campaigns. Harver also provides tools to build a company's employer brand and reach out to passive candidates.
5. Hackerrank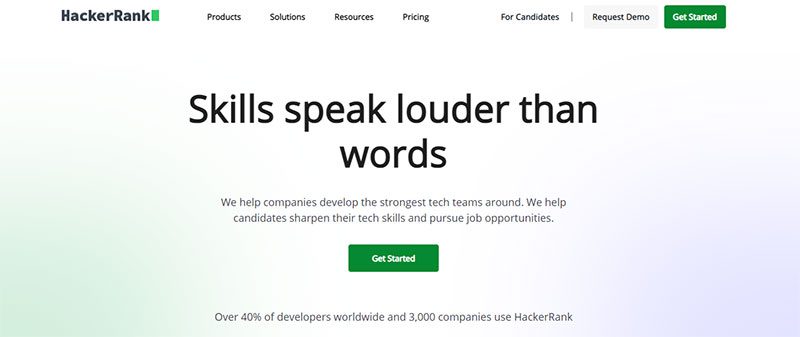 An online coding platform and recruiting tool, Hackerrank allows companies to evaluate and hire software developers based on their coding skills. It offers various coding challenges and algorithms that candidates can complete to demonstrate their technical skills. Companies can customize the challenges and use these to assess candidates' problem-solving abilities, coding proficiency, and knowledge of specific programming languages. 
Hackerrank also provides a variety of resources to help employers create and manage their own coding challenges. It offers tutorials, sample tests, and other resources that can help employers develop and customize their coding challenges.
6. Jobsoid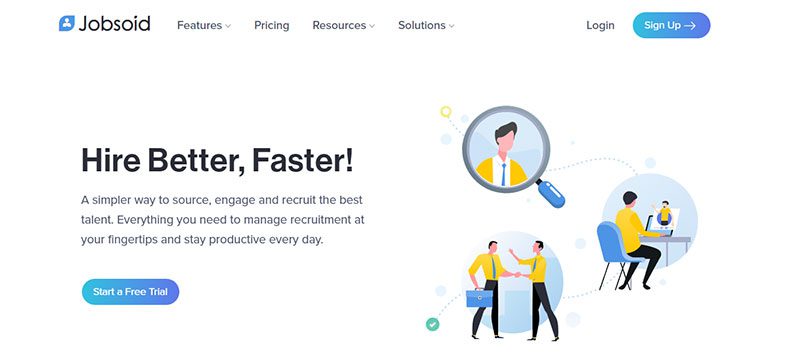 An AI-powered recruitment platform, Jobsoid is designed to help businesses streamline and automate their recruitment processes. It enables users to post jobs, manage candidates, and track their progress in a single dashboard. Jobsoid's features include resume parsing, automated candidate sourcing, interview scheduling, applicant tracking, and background checks.
It also offers reporting and analytics to help employers measure the success of their recruitment efforts. It is a comprehensive solution for businesses of all sizes looking to make their recruitment processes more efficient and effective.
7. TestGorilla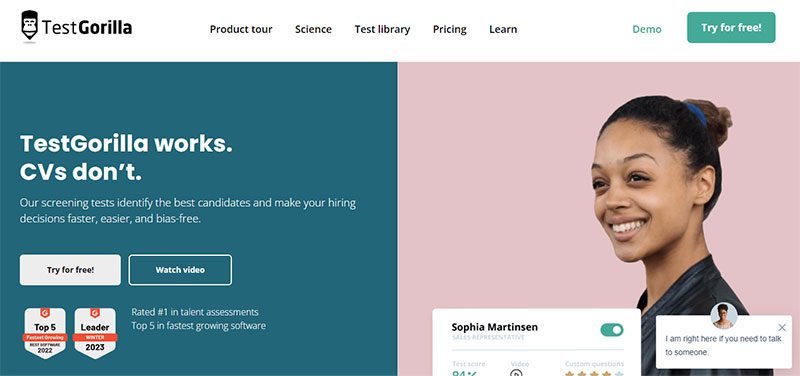 An innovative recruiting platform, TestGorilla is designed to simplify the hiring process for companies. It offers employers powerful tools for creating custom job postings, tracking applicants, engaging in automated communication, and assessing and screening candidates. 
One of the standout features of TestGorilla is its comprehensive analytics dashboard. This dashboard provides companies with the ability to measure and compare candidate performance, giving them the insights they need to make informed hiring decisions. The dashboard provides data such as the number of applicants, the number of qualified candidates, and the average time it takes to fill a position, among other key metrics.
8. Hoops

Hoops is one of the most popular recruiting tools designed to help employers find, attract, and hire the best talent. It uses data-driven technology to identify job seekers who fit a given job description and then provides employers with detailed profiles of the best candidates. Through Hoops, employers can quickly search through millions of resumes, track applicants, and manage the hiring process. 
It also provides employers with analytics to help them better understand their recruitment process, such as which sources are providing the best applicants, how long it takes to fill positions, and which jobs have the best ROI.
9. ProProfs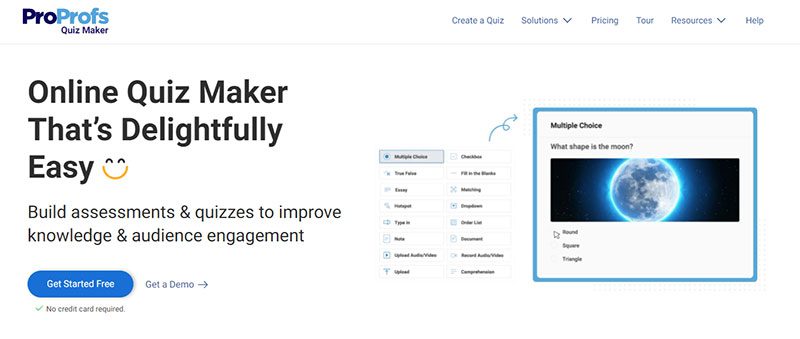 An exceptional test-creation tool, ProProfs doubles as a powerful recruitment assessment tool. It offers an all-in-one solution for creating and administering assessments, such as quizzes and tests. Its user-friendly platform makes it easy for users to create and administer assessments in a variety of formats, including video interviews. With a wide range of question types available, users can tailor their assessments to meet their specific needs.
ProProfs also comes equipped with a range of security and accuracy features. The platform offers automatic grading to streamline the grading process and proctoring settings to prevent cheating, among many others.
10. Spark Hire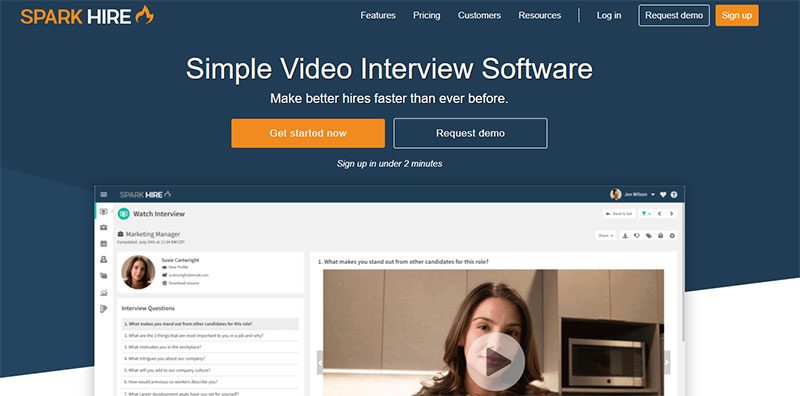 Simplifying the recruitment process for employers, Spark Hire is a comprehensive online video platform. With its user-friendly interface, employers can quickly create custom job postings, receive and review applications, conduct video interviews, assess candidates, and make informed hiring decisions. 
Spark Hire utilizes AI technology to enhance the candidate experience, making the recruitment process interactive and engaging, accessible from anywhere online or through mobile devices. To further aid in the hiring process, Spark Hire provides insightful analytics to track and measure the success of recruiting efforts.
Final Thoughts
Recruitment processes can be made more accessible with the right tools and approach. Business owners can find the best options that fit their needs by rethinking the job market and considering how it can drive growth. Once they define their goals, they can identify and use the right tools and techniques to find and hire top talent.
Top 10 Handheld Gaming Devices Under $300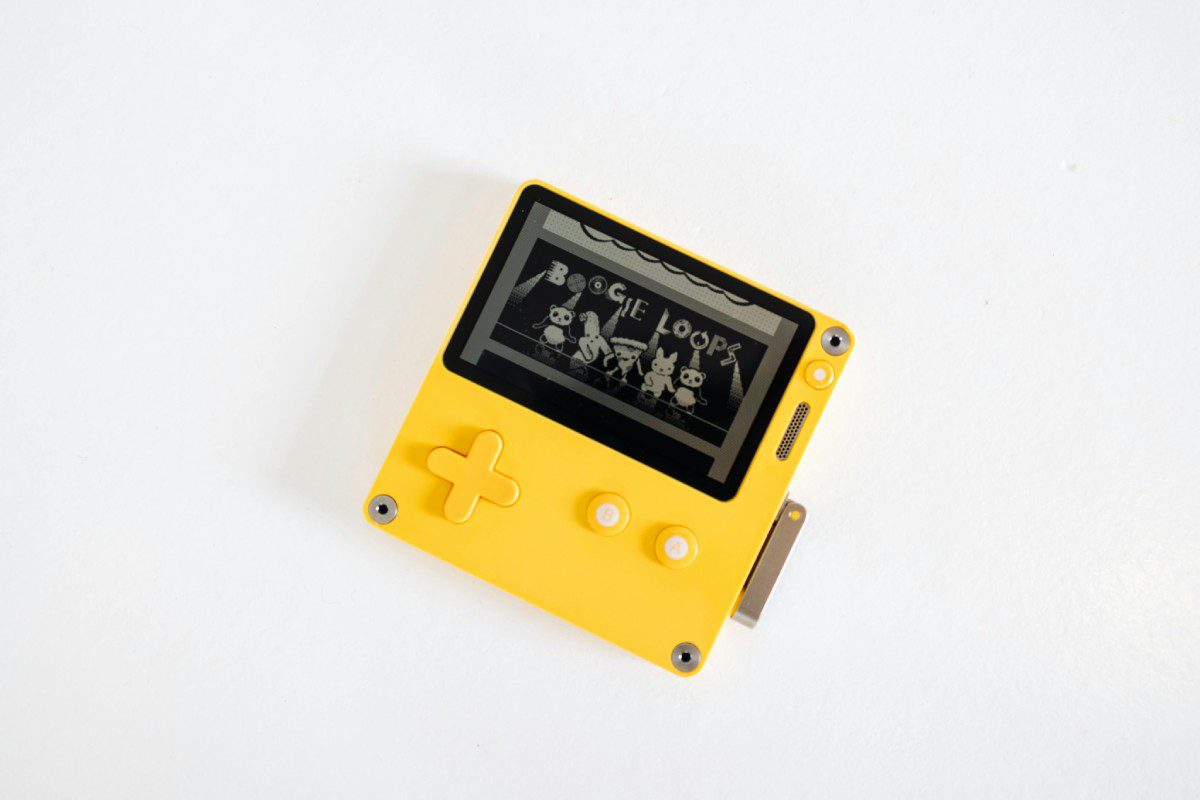 Handheld gaming devices are all the rage for online gamers. Some want to recapture the magic of the old days, where you could play a game anytime anywhere. However, some want to experience the portability of playing PC or desktop games without losing significant game progress. Whatever your reason for buying a handheld gaming device, we've narrowed down your options in buying the best handheld gaming devices under $300!
1. Retroid Pocket Flip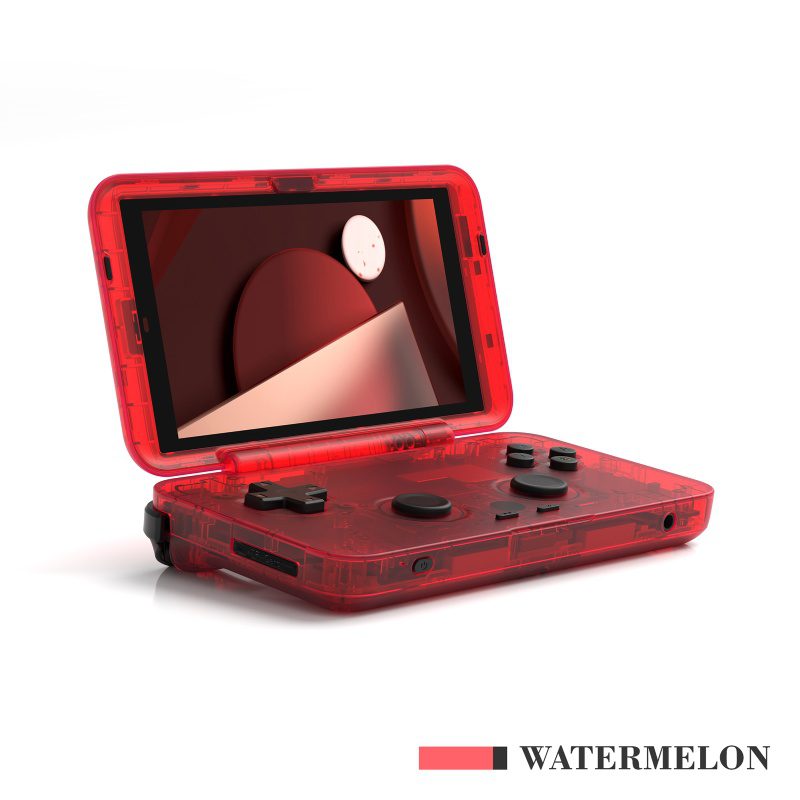 If you're looking for a handheld gaming device that's light on your pocket, literally and figuratively, why not go for Retroid? The Android-powered gaming device lets you play your favorite games anytime or launch an emulator, too! But you can dock the Retroid to your TV or PC to play your game on a bigger screen! The Retroid company offers three devices:
2S Handheld
Pocket 3+
Flip
However, the best option for any gamer is the Flip. Its active cooling system lets you play games for a long time. It has 128GB of storage, allowing you to store all your favorite games on one device. Plus, it has a touchscreen and customizable buttons!
Pricing: $164.00
2. Retroid Pocket 3+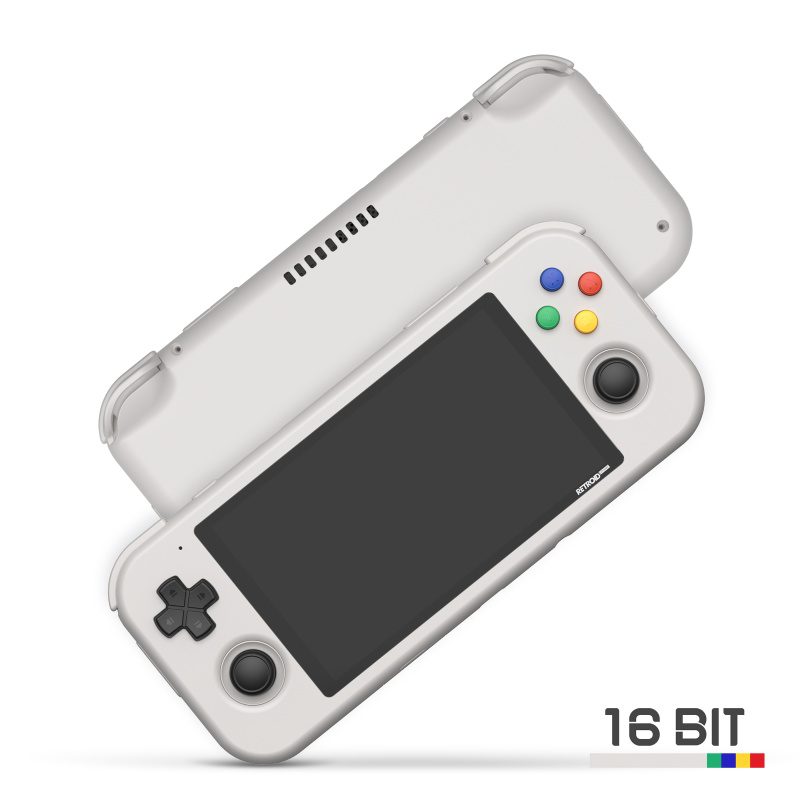 The Retroid Pocket 3+ is another handheld gaming device under $300 to consider. Like the flip, it also has a touchscreen and a game launcher with emulator. Unlike the Pocket Flip, this one has passive heat dissipation, which doesn't fully cool your device. However, it's still worth a try since it's slightly more affordable than the Flip. Plus, with the Retroid Pocket 3+, you have color variants to choose from!
Pricing: $149
3. Playdate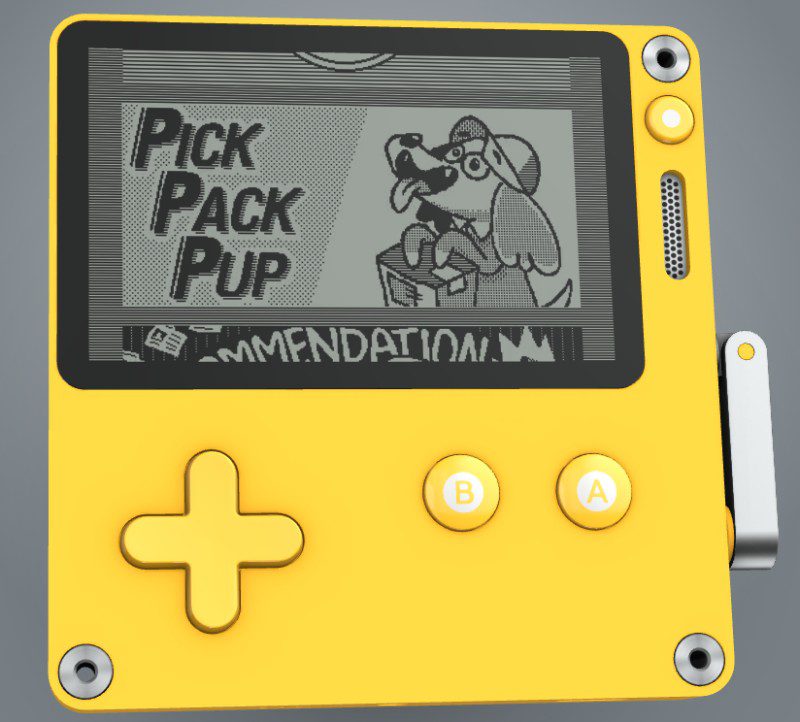 If you want an old-school gaming experience, check out Playdate! It's reminiscent of the old Nintendo Gameboy devices. You can only play 8-bit games, but it's still enjoyable! So far, you can play up to 24 games, which you can purchase on the official store. One advantage of this handheld device is storing it in your pocket! Plus, it has a pull-out analog controller from the side to help characters move and do other actions on selected games!
Pricing: $199
4. Anbernic RG552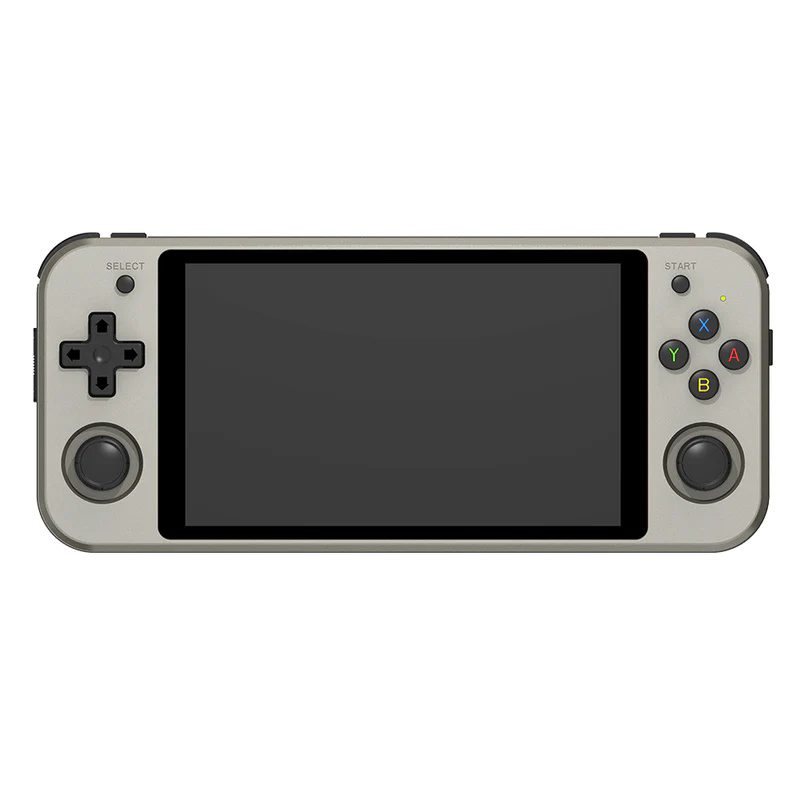 Here's another option to consider if you want old-school-style gaming devices. Anbernic has various models and gaming models to choose from! Most devices are compatible with emulators, allowing you to play games from the past.
But if you want their state-of-the-art device under $300, you can buy the Anbernic RG552. This device has Linux and Android systems, allowing you to play simulators, Android games, and other simulators! Plus, you can expand the storage to play more games.
Pricing: $226.99
5. Analogue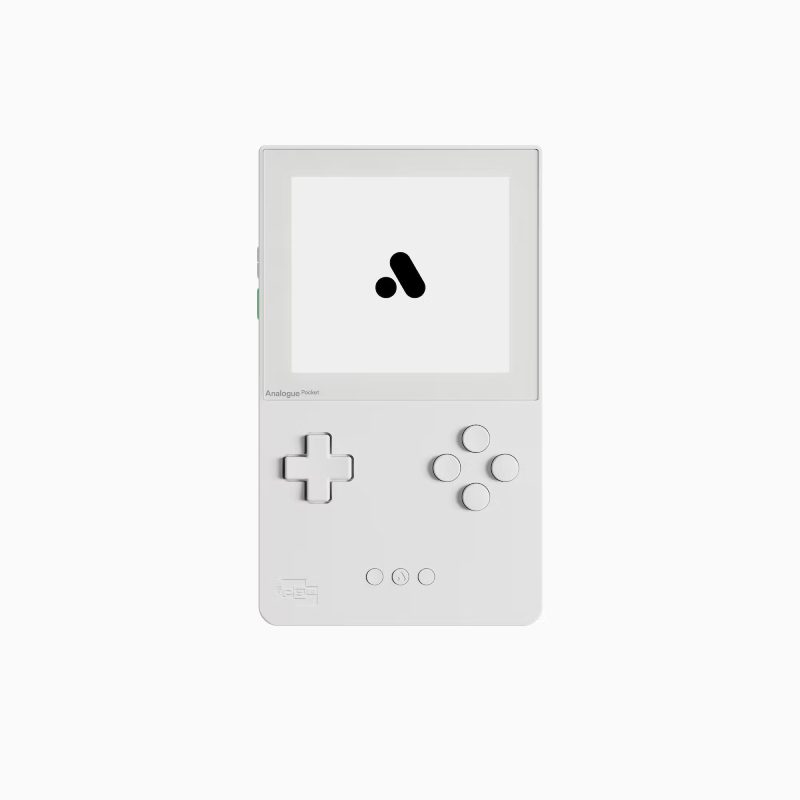 Here's another device paying homage to the old Game Boy models. Their Analogue Pocket model is compatible with your beloved Game Boy games! You can stick a cartridge and play like the old days. Unlike other devices on this list, they don't have emulators.
Despite the 8-bit gaming style, it boasts a high-res screen (1600×1440). Plus, the Pocket is protected by Gorilla Glass, too! However, Analogue isn't just a gaming system. You can also create music and connect it to your other devices! Additionally, they have a multi-player option, letting you play with your friends!
Pricing: $249.99
6. Powkiddy Max2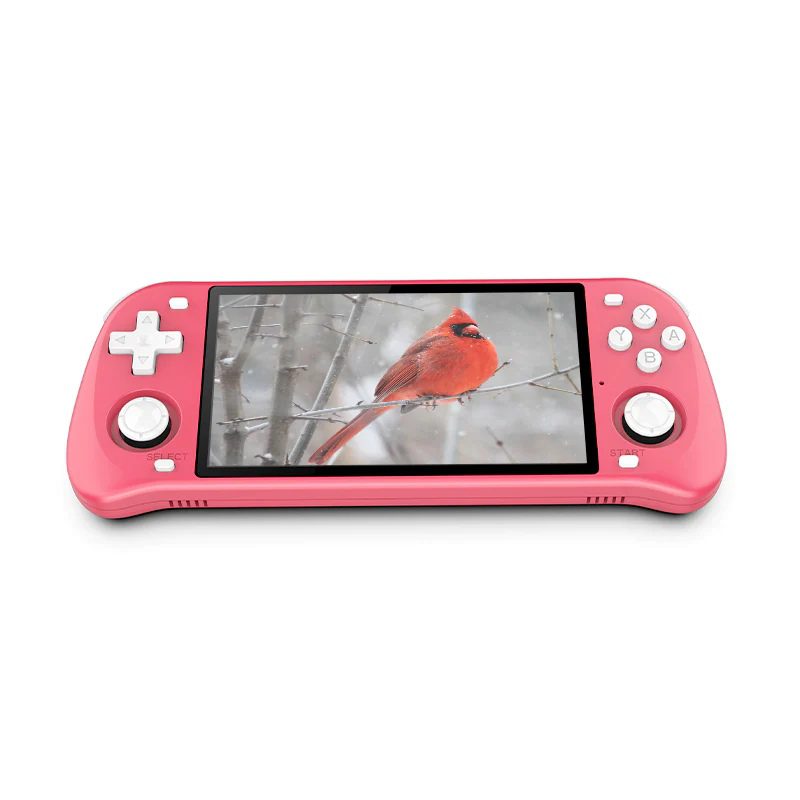 If you also want to select from various models, Powkiddy also offers them to avid gamers like you! Powkiddy has designs that will remind older gamers of their child. Meanwhile, their devices could also be great to let kids know about handheld gaming devices.
Most of their handheld gaming designs have smaller screens but can accommodate simulators. Additionally, some of their handheld devices have a fast-charging option, allowing you to play games for four hours, even on an hour's charge. But you have to go with one of their bestsellers, the Max 2.
It has an ergonomic grip, providing comfort when you play for long. It's compatible with various simulators. Plus, it's expandable to 128 GB.
Pricing: starts at $154.99
7. Ayn Odin Lite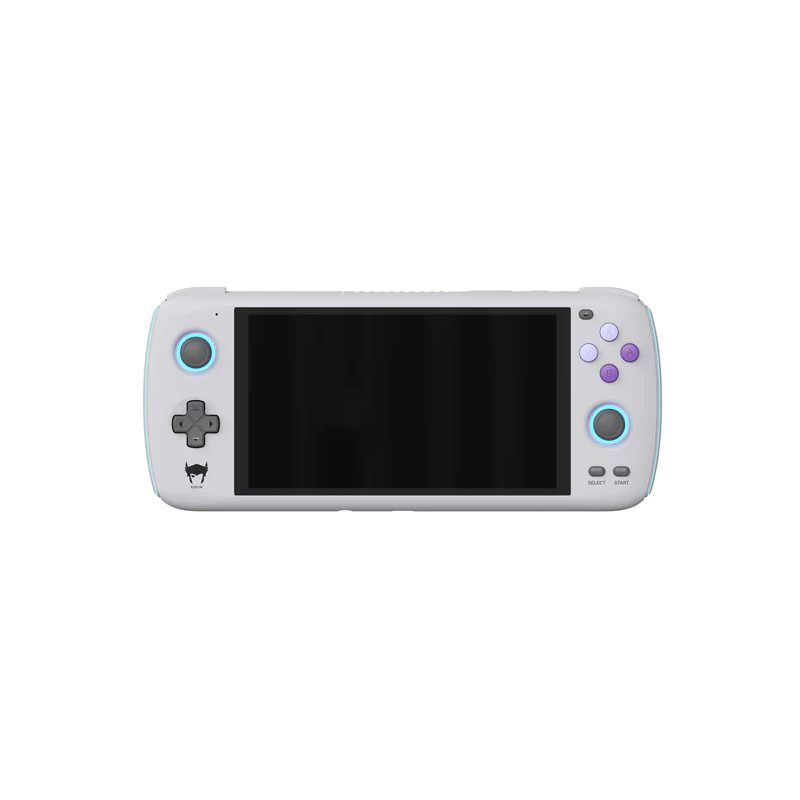 The Odin Lite is the affordable option of their flagship, Odin. However, it's still a powerful handheld gaming device. You can customize the game launcher and set the screen mapping. Additionally, you can have fun playing your favorite online games from the Xbox and PS5 with integrated gaming apps to bring them anywhere. Finally, you have two options when buying the Odin Lite: the 4+64GB model or the 6+128GB version.
Pricing: starts at $237
8. Nintendo Switch Lite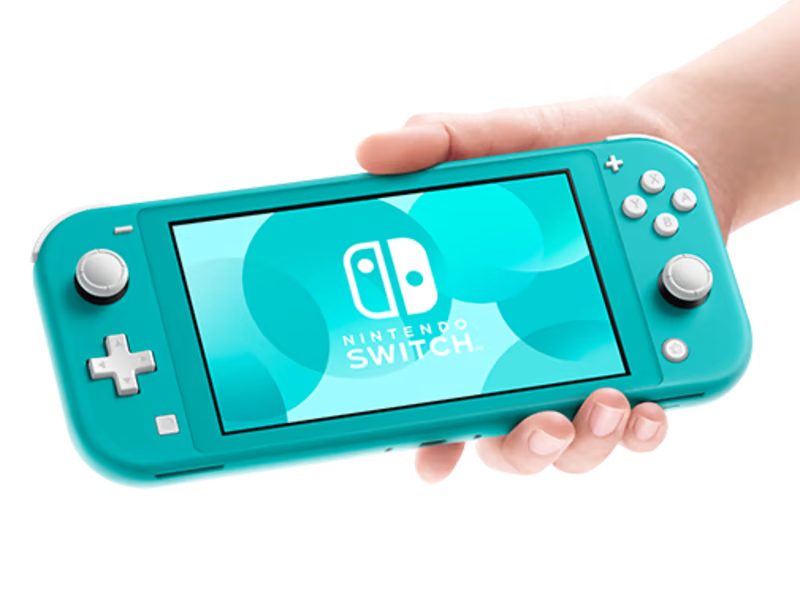 Nintendo Switch Lite is a must-have for gamers who grew up playing the Nintendo consoles. Even if you didn't play the original Nintendo games as a child, it's also one of the best handheld gaming devices under $300, especially if you want to play various games with friends. You can browse their library with thousands of games compatible with the Switch Lite. Moreover, you can get the latest updates and store screenshots to share with friends.
Pricing: $199
9. Portal Retro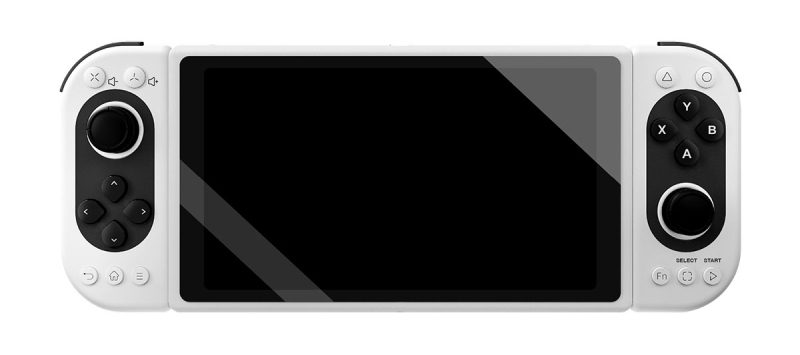 Pimax also has a handheld gaming device under $300. They specialize in VR gaming, but if you don't need it, the Portal Retro is the best device. It's decent with an LCD 2K screen and is lightweight, weighing around 306 grams. Plus, it has a storage capacity of 128 GB with 8GB memory.
Pricing: $299
10. Evercade EXP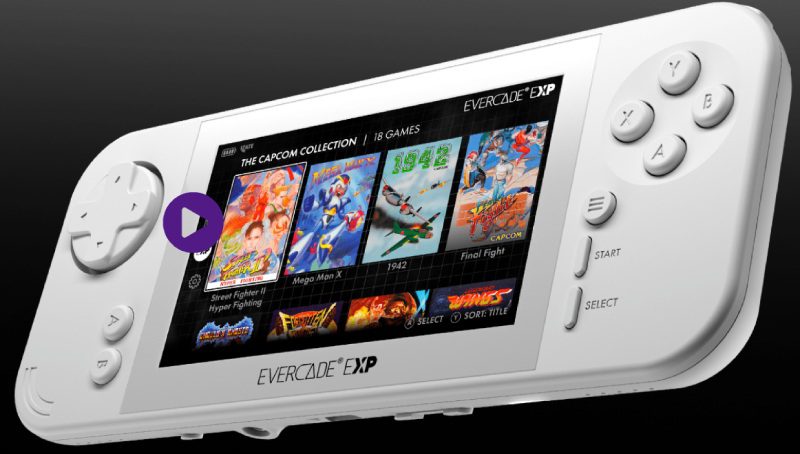 The Evercade EXP is another handheld gaming device to consider, especially if you're a fan of cartridge-based gaming systems. This is the best gaming console for Capcom fans since it has 18 built-in games from the video game company. However, it's not only 8-bit games you can play. In fact, you can also play 3D games with this device! Plus, you can turn it vertically for games meant for vertical gaming. Finally, you can play for up to 5 hours and have 4GB built-in RAM.
Pricing: $149
Final Thoughts
Nintendo's handheld gaming consoles aren't the only ones dominating the market. Your gaming experience can still be exciting when choosing any of these handheld gaming devices under $300. They provide value for money. Plus, some devices make you look back with nostalgia. Nevertheless, you have various options to choose from, considering some have 8-bit capabilities while others have RGB and 3D options!
Top 10 Handheld Gaming Devices in 2023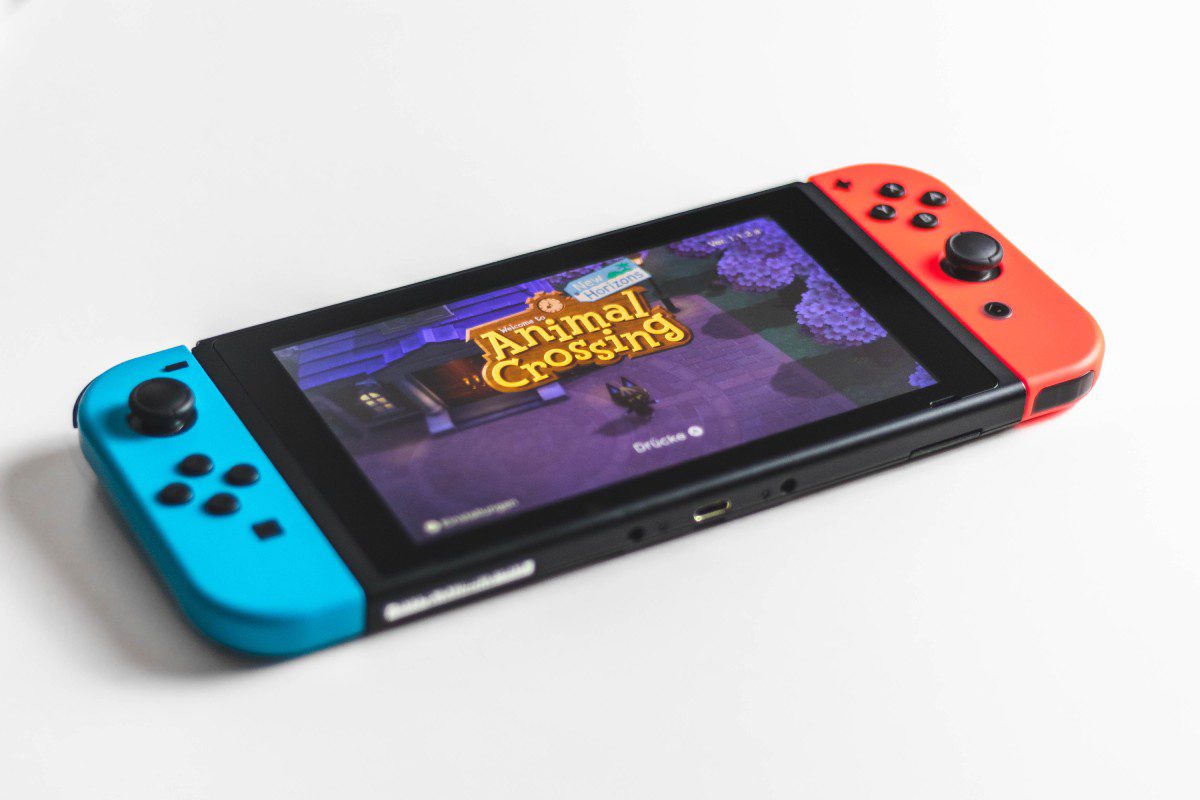 Don't lose your gaming progress when you're out and about or nowhere near your PC. Use a handheld gaming device to play anytime and anywhere. Check out selections for the best handheld gaming devices in 2023!
1. Nintendo Switch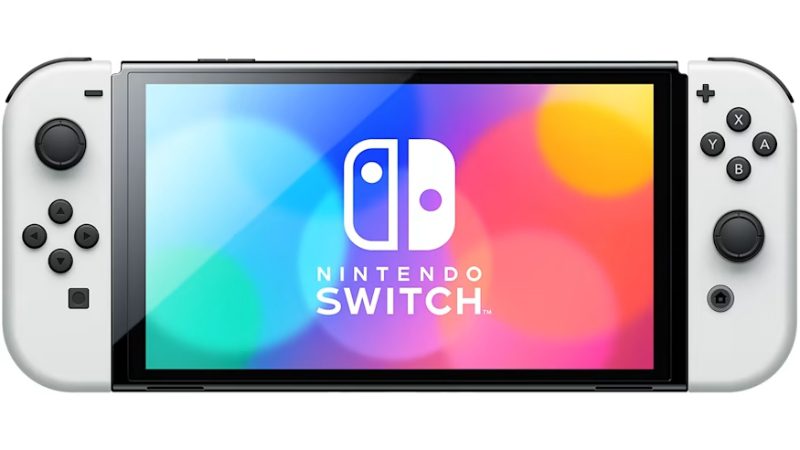 Nothing beats the good ol' reliable Nintendo Switch. It's one of the best handheld gaming devices in 2023 and beyond! You can choose from three models and gaming modes when playing.
The original Nintendo Switch and the OLED models have the following features:
Play modes – TV, Tabletop, and Handheld
Joy-con controllers available
Handheld device size
Battery life is 4.5 to 9 hours
However, the OLED model has a leg up over the original model since it has a LAN port and a bigger storage space (64GB).
Meanwhile, the Nintendo Switch Lite is available handheld only with a 7-hour battery life.
If you're buying the Nintendo Switch Lite, it doesn't come with the Joy-con controllers. However, if you decide to buy the original or OLED models, you can customize your Joy-con controllers and bring them along with you.
As for buying games, you can buy a physical copy or buy online in the Nintendo store. However, not all games are compatible with the Nintendo Switch Lite.
2. Steam Deck

The online game distribution service has also released its handheld gaming device, so you don't have to stay on your PC all day.
The Steam Deck has three storage options with two screen types, two being OLED (512GB and 1TB) and the other one being LCD (256GB). It comes with an advanced AMD chip, allowing you to enjoy performance on the best online games on the market. 
The service guarantees faster downloads on your handheld gaming device, so there are fewer wait times! Plus, you don't have to worry about overheating it since it has a fan to cool the device during gameplay. Finally, the trackpads provide comfort, so your hands don't strain all day long!
3. Logitech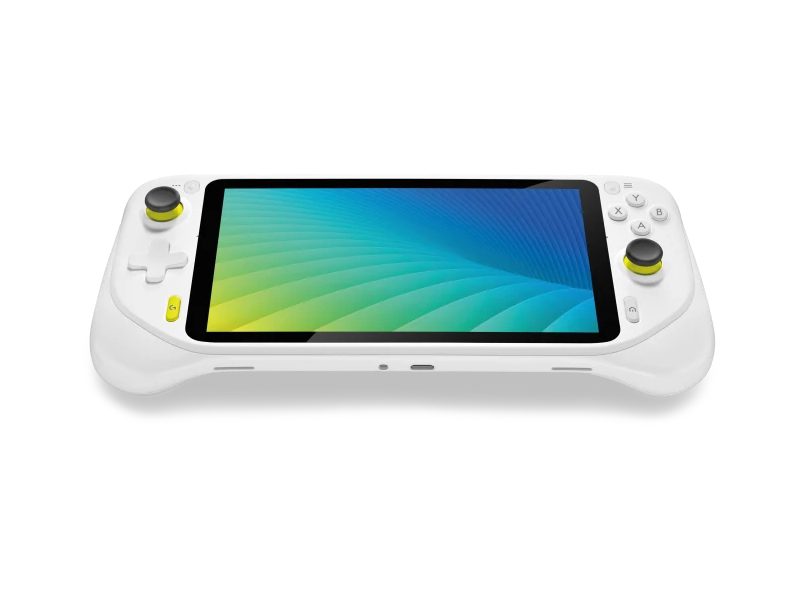 Logitech is no longer just a computer peripherals company. It has also tapped the gaming market with the Cloud Handheld Gaming device. This is ideal for multi-console gamers since they integrate the Xbox and Steam Link apps without losing gameplay on any consoles. 
Like other handheld gaming devices on the list, you can play AAA games without fail or delay. Play anytime, anywhere, without losing progress! You could also play it for up to 12 hours if you keep it under optimal conditions (50% battery and brightness). It has an internal 64 GB storage, but you can expand it to add more games! Plus, it comes with the state-of-the-art Quantum Snapdragon 720G chip and boasts an Octa-core CPU!
4. ONEXPLAYER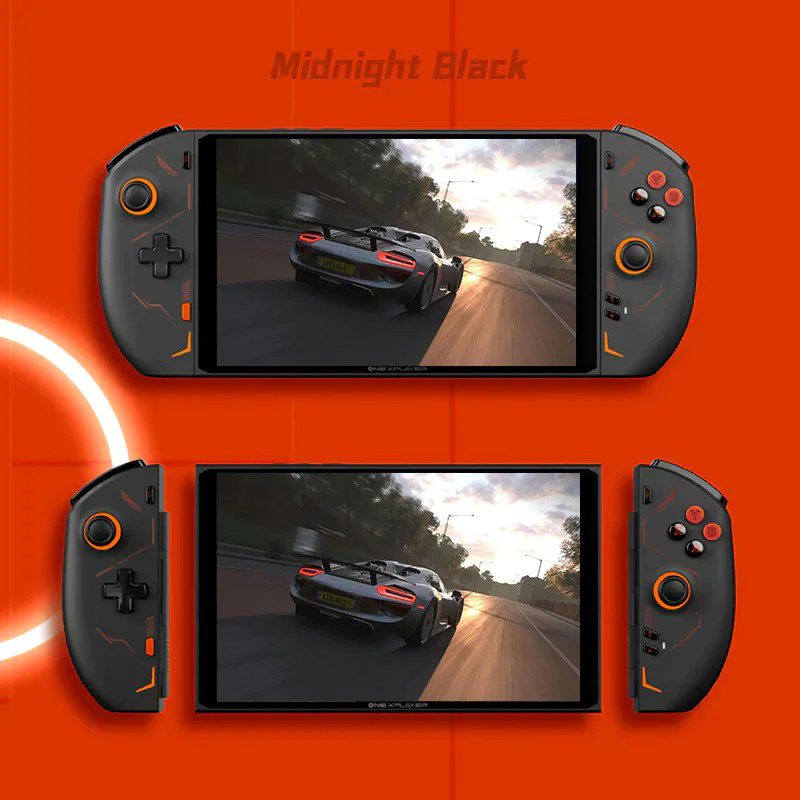 If you're looking for a Windows-operated handheld gaming device, ONEXPLAYER is one of the best options for avid gamers. ONEXPLAYER offers three different devices:
ONEXPLAYER 2 Pro
ONEXPLAYER MINI PRO
ONEXFly
The MINI PRO comes in three models with the processor being different. This model offers affordable options among the others. However, if you want more than just a gaming device, The 2 Pro model will also help you get work done! Finally, the ONEXFly promises performance and personalization to help you get the most out of this device.
It's one of the most expensive handheld gaming devices on this list, but if you want a supercharged gaming experience, investing in this isn't a bad idea.
5. GPD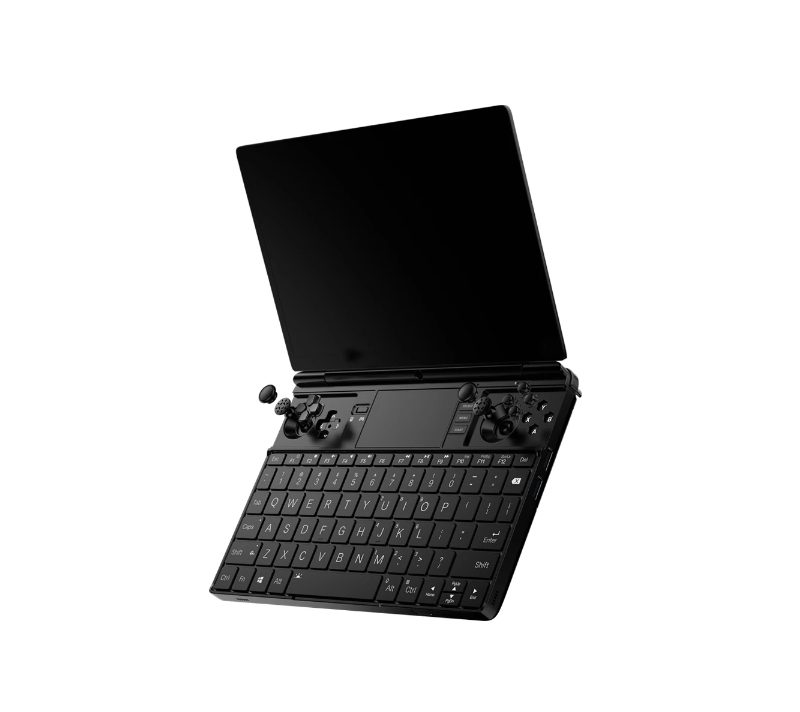 If you want various gaming device options from one company, GPD should be on your radar. One notable feature of this device and its models is the attached keypad. This allows you to browse the internet and play games without switching devices. Additionally, you can dock your GPD device to a computer for enhanced gameplay.
Like ONEXPLAYER, GPD is on the expensive side. However, you can opt for the Android-powered modular device to play your favorite games anywhere for a cheaper price.
6. Pimax Portal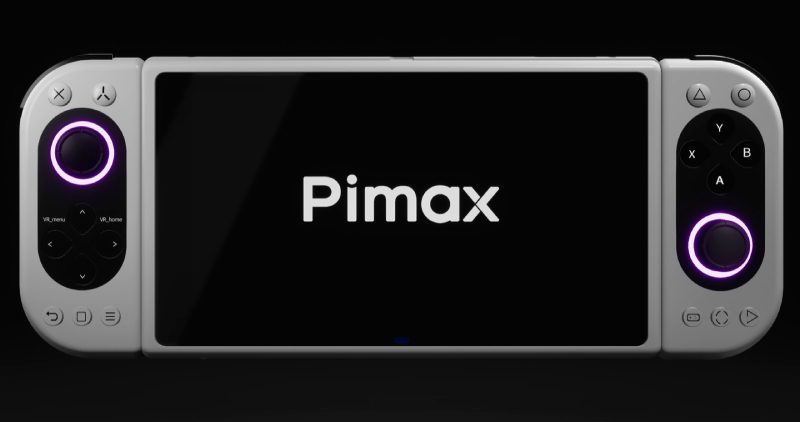 Are you looking for an all-in-one 4K and VR handheld device? Pimax Portal devices should be on your list! The Portal boasts 4K LCD screens on two devices. On the other hand, the QLED has additional MiniLED lighting, providing better contrast and color to your gaming experience. The storage space is at a maximum of 256GB for the Portal and Portal QLED devices.
You can play games supported by cloud, Android, and VR games. Plus, go back to your childhood to play retro games!
7. Ayn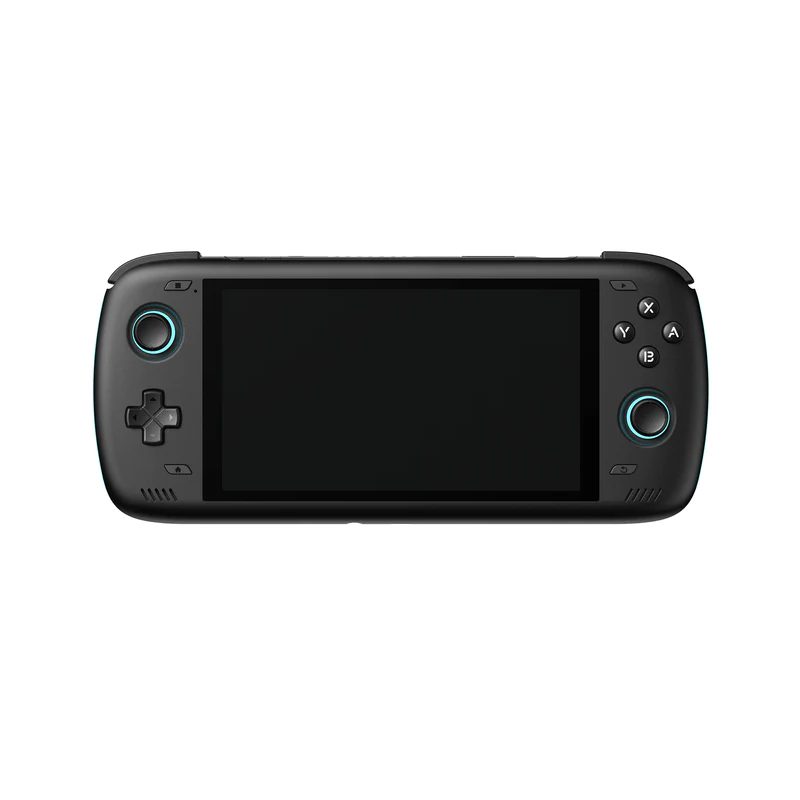 Ayn is a gaming device that resembles other handhelds on this list. However, it packs a punch with the processor and the operating system. One advantage of Ayn over some devices listed here is customization. Plus, their flagship, Loki MAX, can store up to 512GB worth of games, making it the most expensive device in their catalog. 
However, there are cheaper Loki models. Plus, you can also consider the Odin models with the same capabilities as the Loki MAX, but the processor makes it two distinct models.
8. Ayaneo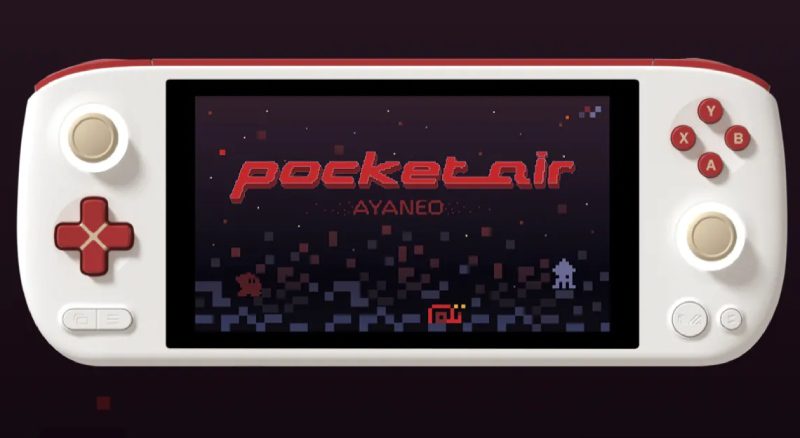 Do you want diverse options on how you want your handheld gaming device to appear? Ayaneo has you covered with various models. They have five models, with some having variations.
All Ayaneo models are powered by AMD Ryzen, the best of the best in gaming processors, except for the Pocket AIR. You can check out the various models and see for yourself which is the best handheld device that fits your needs.
9. Evercade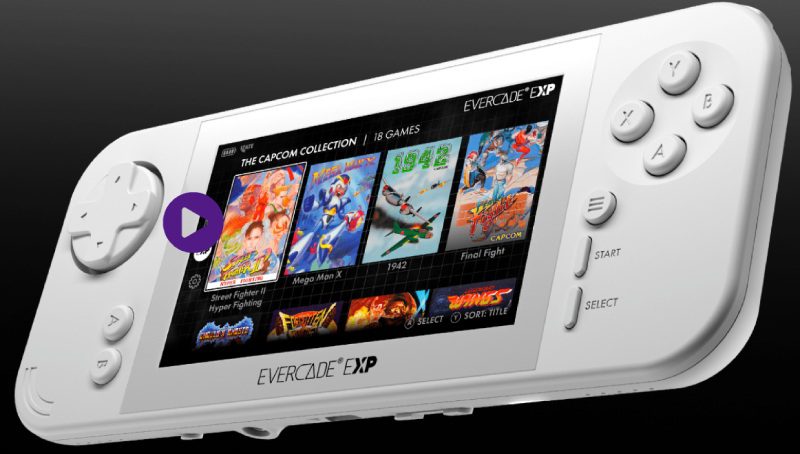 Evercade will take you down memory lane because this is a nostalgic handheld gaming device on this list. You insert cartridges, similar to old Gameboy models. It doesn't have high-resolution screens, but it's an ideal device for those who want to relive their childhood by playing games. You can play over 300+ games that will transport you back in time.
10. ASUS ROG Ally

The ASUS ROG Ally is another Windows-operated handheld gaming device that will enhance your gaming experience and let you play all day long. Additionally, you don't have to worry about playing hours, considering they have an ergonomic playing set-up. 
One advantage of ASUS ROG Ally over other handhelds on this list is you can connect it to your TV and play multiplayer games with friends and loved ones! Or, you can even plug it into your computer for an even better experience. Finally, you can play games from Epic, Xbox, Steam, GOG, and other major publishers to get updated with the latest games.
Top 10 Digital Cameras for Beginners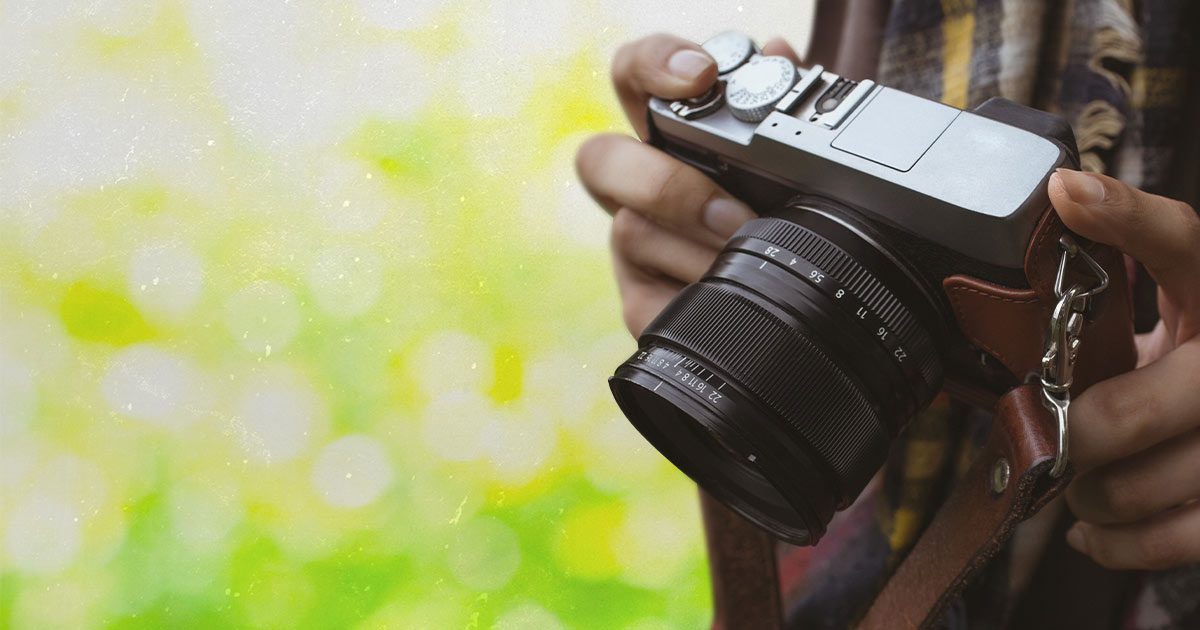 While digital cameras are fairly easy to use, finding one suitable for beginners is still a good recommendation. If you're in the dark about where to find them, here is a list of the best digital cameras for beginners:
1. KODAK SMILE Instant Print Digital Camera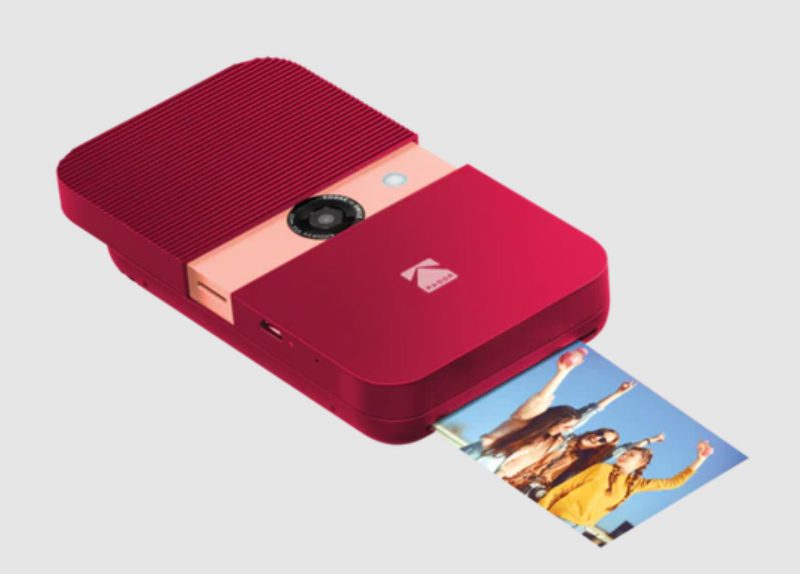 Small and lightweight, the Kodak Smile Instant Print digital camera is ideal for those new to photography. It lets you shoot good-quality photos in daylight and bright scenes. It has a controllable or automatic flash, focus, and exposure, making shooting easy for first-time photographers. 
The Kodak Smile Classic has a sliding mechanism that turns it on and opens the lens and the controls. It has four filters: normal, vintage, monochrome, and aqua. Its prints are good enough to practice on as its quality isn't for professional use.
2. Fujifilm FinePix XP140

An excellent option for beginners, the Fujifilm FinePix XP140 will also see you through as you get more experienced taking photos. It is ruggedly built as it is waterproof, freezeproof, shockproof, and dustproof. It features a 5x optical zoom and 4K movie recording capabilities.
This digital camera has a 16.4 megapixel back-illuminated CMOS sensor that lets you shoot images underwater or in low light settings. Its advanced SR auto mode automatically optimizes the settings as it detects the subject. Its battery allows for up to 240 images on a single charge.
3. Ricoh GR IIIx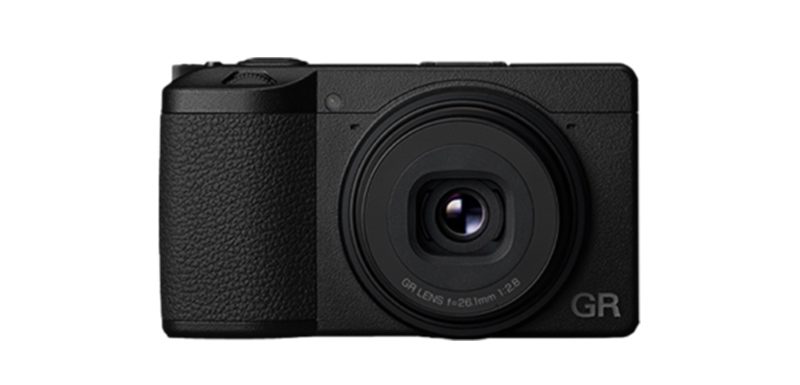 Small enough to fit in your pocket, the Ricoh GR IIIx is another great option for beginners. If you want to move forward with your photography journey, this camera is the ideal choice. It is simple for beginners but has advanced features that professionals can appreciate.
Its intuitive design will train you to use manual controls and produce high-quality images with its large APS-C sensor. This camera is perfect for street photography and casual walking as it does not feature weather sealing. Its built-in stabilizer and ND filter make it a good choice for landscape and travel photography.
4. Nikon D3500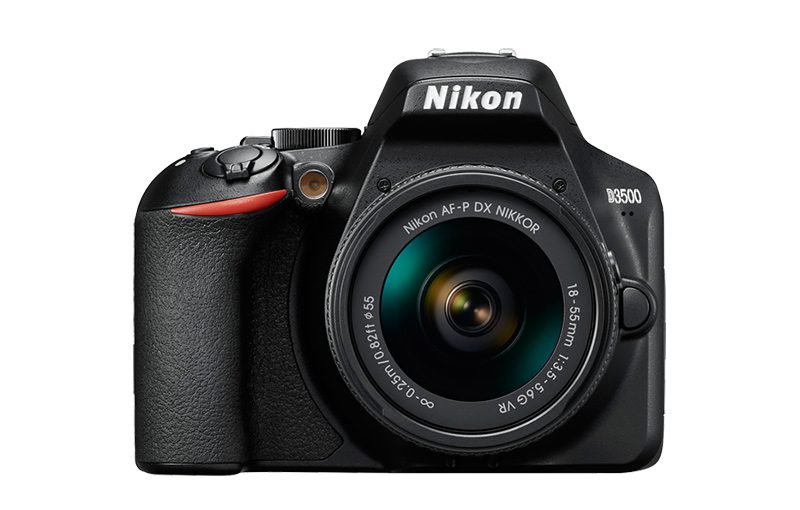 Described as similar to shooting with your phone's camera, the Nikon D3500 suits beginners wanting to become pros. It has a Guide Mode that you can turn on for simple on-screen guidance. It has an auto mode feature that delivers fantastic results, whatever the situation is. 
The D3500 has simple controls that won't confuse newbies. You can just point, shoot, and, voila, pictures ready for sharing! You can download Nikon's SnapBridge app to get your images to instantly appear on your smartphone or tablet.
5. Sony W800 Compact Camera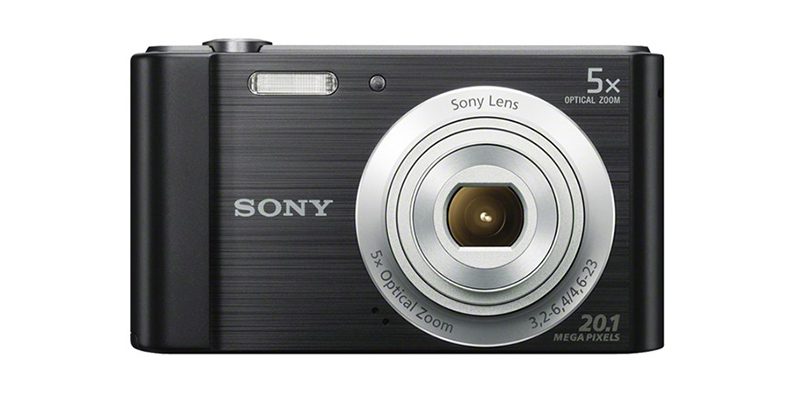 One of Sony's most affordable digital cameras is the W800. At around $99, this camera is ideal for beginners because of its basic features and small and lightweight build. However, it has an impressive auto mode, several scene modes, panoramic shooting, and an 'Easy' mode that enlarges the icons to make it even easier to use. It has a 5x zoom lens, a 20mp CCD sensor, and a maximum video recording resolution of 720p (1280×720 pixels).
This budget option from Sony does not have some of the advanced features of other models, but it still has features not found on most smartphone cameras.
6. GoPro Hero10 Black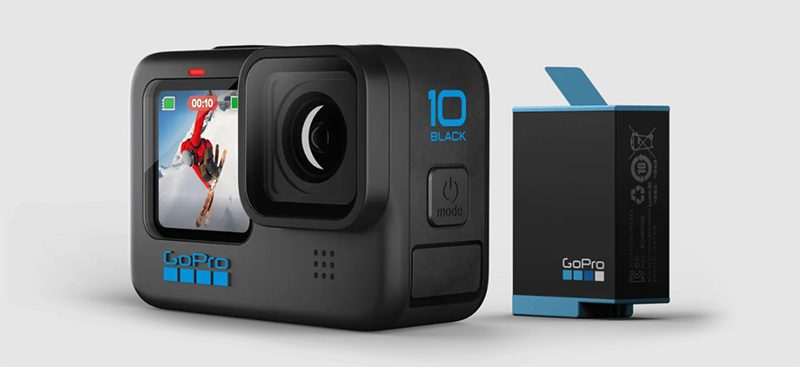 A good action camera, the GoPro Hero10 Black is another excellent option for those new to the photography scene. It has a user-friendly interface and easy-to-navigate menus that quickly prepare you for those once-in-a-lifetime shots. It has slow-mo frame rates and small image quality, making it a perfect camera for b-roll footage and outdoor adventures. 
It has a 23MP 1/2.3 inch sensor and is waterproof for up to 10 meters, thanks to its hardier lens cover and water-repelling coat. Its small and compact size is excellent for helmet mounting.
7. Leica SOFORT 2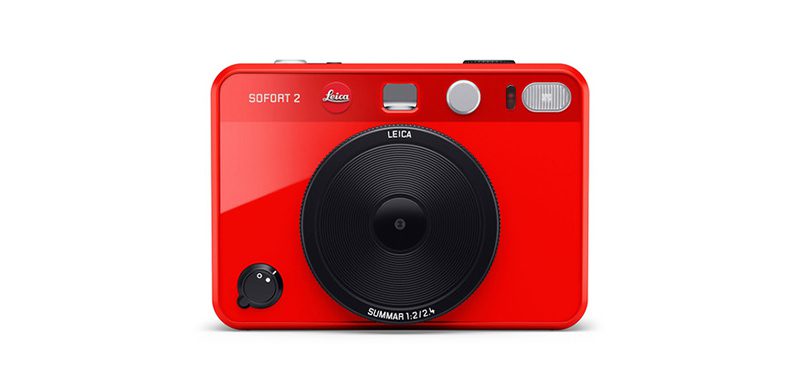 Designed to be easy to use, the Leica SOFORT 2 is a hybrid camera that looks stylish and sophisticated. It can take instant film pictures, so this is a great way to learn if you want to experience loading film to your camera. It lets you save images permanently through the Leica Fotos app.
The SOFORT 2 has a 1/5-in CMOS sensor and a printer that uses Fujifilm's Instax Mini prints. It is equipped with a very thin pancake lens that is ideal for shooting wide-angle street scenes and pictures of large groups. It also has a second shutter button for quick and easy selfies.
8. Panasonic LUMIX DMC-TS25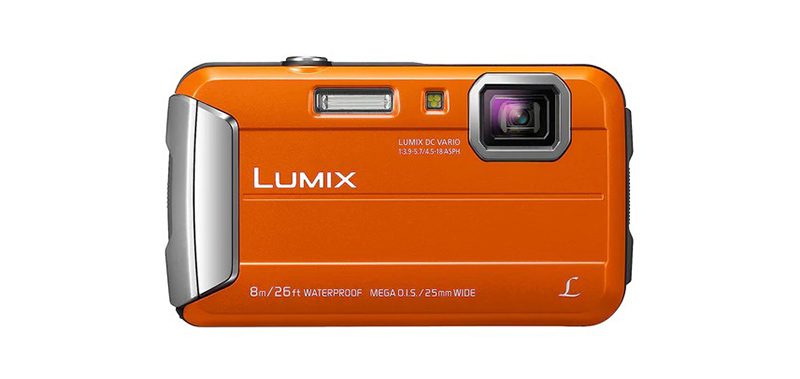 If you're a beginner who wants to take pictures in wet and dirty conditions, the Panasonic Lumix DMC-TS25 digital camera is your best bet. It has a dustproof, shockproof, freezeproof, and waterproof compact and portable build. It has a 25-100 mm F3.9-5.7 4× zoom lens with a maximum aperture of f3.90 at 25mm. 
The TS25 has optical image stabilizers ideal for low shutter speed scenarios. Its proprietary battery will give you a battery life of up to 250 shots. It also lets you record videos at a resolution of 1280 x 720 at 30 fps and save them in MPEG-4 formats.
9. Sigma fpL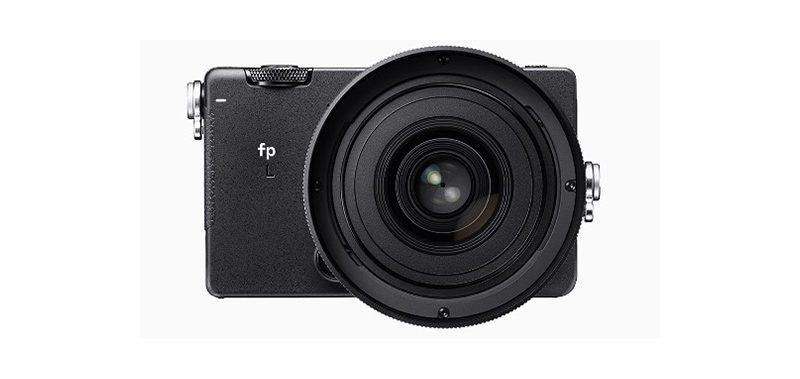 A high-resolution, compact, full-frame camera, the Sigma fpL is a user-oriented camera that is easy and fun to use. It has a flexible, adaptable, and lightweight build. It comes with a 61MP BSI-CMOS full-frame sensor, an on-sensor phase detector, a full-time silent electronic shutter, and twin control dials.
The fpL is packed with features that can be good if you don't want to upgrade once you become more experienced in photography. It is well-equipped with features that allow you to record high-quality videos.
10. DJI Osmo Action 3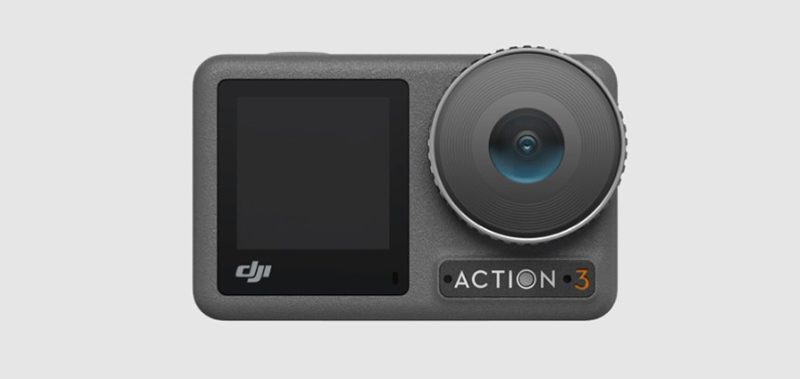 An excellent action camera, the DJI Osmo Action 3 has a rugged build quality ideal for shooting outdoors. It has horizontal and vertical mounting, front and rear parameter and playback controls, and a full-color touchscreen to take fast-action images. It has a wide field of view, long battery life, and is waterproof for up to 16m.
The Osmo Action 3 offers solid low-light performance, 4k resolution video recording capabilities, and color temperature calibration. It is also cold-resistant to up to -20° C (-4° F).
Conclusion
Starting your photography journey is easy with these top cameras for beginners. With the many options out there, finding the right one can be a tedious task. This list narrows down your options and helps you make an informed decision.