Q&A with Tobias Peggs: CEO of Square Roots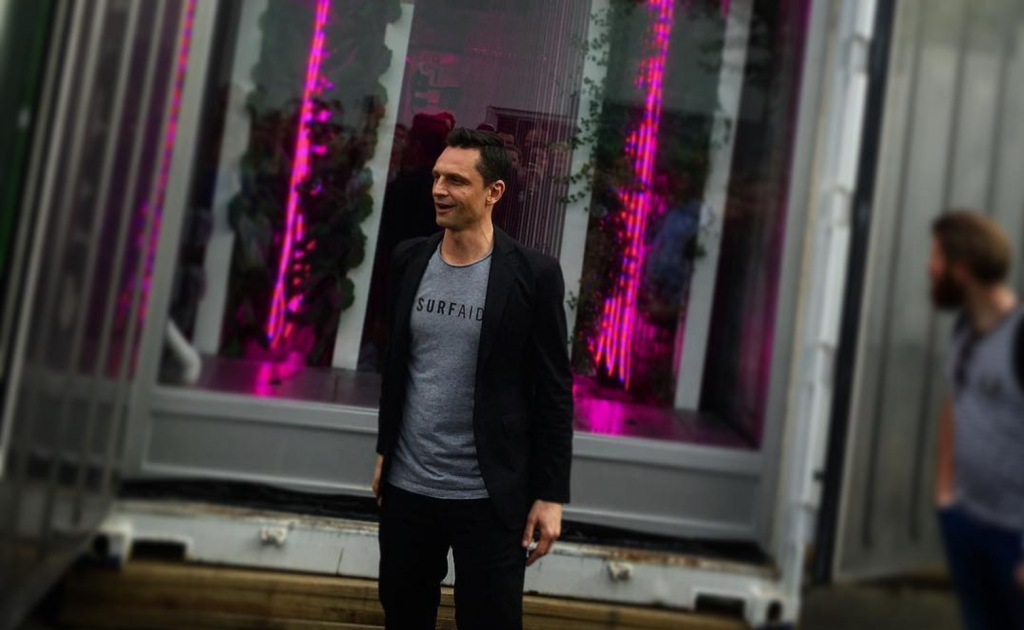 When you think of farming, wide sprawling hills with rows of stalks and veggies comes to mind.  You probably imagine a farmer as a dude with a plow with denim overalls, not necessarily as an entrepreneur.
Square Roots
is a startup that is changing the way we think of farming.  Cofounded by Elon Musk's brother, Kimbal Musk, this company is disrupting the industrial food complex by closing the gap between the food that farmer's grow and the consumers who buy them.In the heart of Brooklyn in a old industrial parking lot sits a bunch of unassuming shipping containers.  The last thing you'd expect them to contain would be two acres worth of growing produce, but alas, that is exactly what's inside of them.Your typical apple travels a huge distance from where it was picked to the grocery store shelf.  In the process it looses the vast majority of it's nutrition.  Square Roots attempts to resolve this inefficiency by providing a place for produce to be grown in an urban setting.  It does this by growing produce in shipping containers hydroponically (a method of growing without soil).  Each shipping container is manned by a farming entrepreneur who is responsible for creating their own business plan, marketing and distribution logistics.  Once the produce is ready for harvest, farmers deliver the fresh goods directly to your office/home, connecting the farmer with the consumer in a more intimate and conscious way.A couple weeks ago I took a tour of the urban farm led by of Square Root's CEO Tobias Peggs.  Here's a look at some of the things I learned along the way:
How much produce can one shipping container yield on average?
One shipping container can produce about 50lbs of leafy greens.
How long does it take a plant to get from seed to harvest?
This varies depending on what type of vegetable is being grown but take for example a head of lettuce: it takes about 2-3 weeks for the plant to go from seed to harvest.
Tell me more about the tech that goes into growing food in shipping containers.
To replace sunlight, we use red and blue LEDs, which are really the only two types of light plants need for photosynthesis.  Each shipping container is modular with a controlled climate.  My background is in artificial intelligence, so every aspect of the conditions in each shipping container is controlled by AI.  Say we had an heirloom seed that grew in southern Italy in the 1800's.  We can look to see what the climate was at that time and replicate it's environment within the container.   This way, instead of literally shipping food from southern Italy, we just ship the data about that environment and use it to grow exotic foods locally.
What control do farmers have over what they grow?
Our farmers are 100% entrepreneurs.  They decide which seeds to use.  They also are responsible for their own branding and marketing and how to distribute their goods.  This is our first cohort of farmers, they don't have to use the Square Roots name, but most choose to.
Is there anything like this currently being attempted?
There's one in particular being attempted in Japan.  A large portion of farmland was rendered unusable after the meltdown in Fukushima.  Because of this Japanese consumers now have stamps on the food which literally says "Proud to be grown indoors".  So people are attempting it, all of them in different methods. I would say we were the most modular.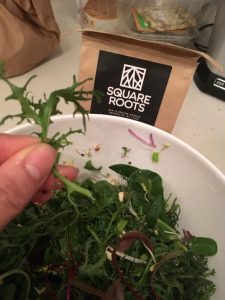 After the tour I got to sample some of the shipping container-grown produce.  The picture above is from a mustard green.  Believe it or not it was really spicy!  I never thought of leafy greens as spicy, but regardless it was bomb as hell in my salad.As populations rapidly grow and change in cities, so must the way we produce and distribute food.  Not only does the current method of industrialized farming diminish the quality of our food, but it also disconnects the farmer from the consumer.  Square Roots presents us with a wildly innovative solution to these issues.  Where does your salad come from?  Mine came from a badass shipping container in Brooklyn.
Tips For Starting A Profitable Business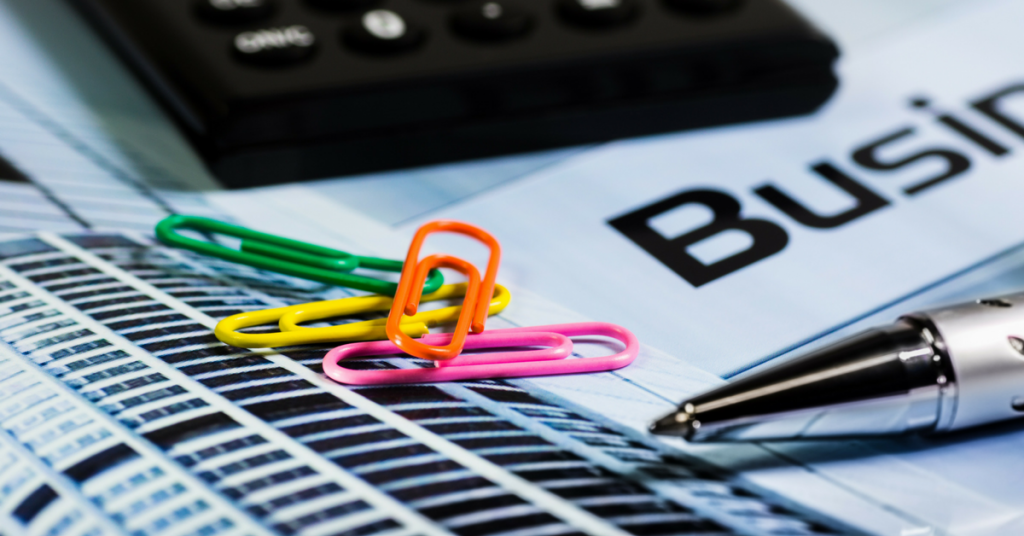 How many entrepreneurs do you know start a company with the intention of failing? We hope that this number is zero, but failure can be the result of a business even if it is unintentional. Serial entrepreneurs know many different ways to fail. This is because success in not guaranteed no matter what business you get into. They also share their tips to avoid failure to help you start a profitable business.
Surround Yourself With The Right People
The phrase "It takes a village to raise a child" also applies to a profitable business. Without talented individuals working for you, it will be very hard to survive. Surround yourself with amazing friends and successful business owners so that you can have access to different skills and knowledge that can help you grow a profitable business and make it thrive.
Build a Strong Foundation
Before starting your business, ask yourself why you're starting it in the first place. How is your product or service going to help your target audience's lives better? How does this idea align with your core values? Do you have a solid profitable business plan to make this dream a reality? The answers to these questions will help your business have a strong foundation.
Perfect Your Pitch
You should be able to describe your company in 3-5 words.  Think of AirBnB: a place to stay. Describing your business concisely will make it easy to understand. If it is easy to understand, it is also easier to sell. When working on your pitch, stay away from mistakes like using industry jargon that is hard to understand for the layman, asking the wrong questions to those who listened to you, not making the pith relevant to the listener or only talking about yourself.
Know Your Competitors
Keep your enemies close and your competitors closer. They are not the enemy but not knowing what they're doing could be harmful to your company. Don't hesitate to use tools to analyze your competition. Tools like SEMrush, SimilarWeb or even Google Alert can help tell you what your competitor is up to and increase your chances of survival.
Build a "Must Have Product"
Sites like Hacker News have a ton of really cool startups ideas. However, if you really want to increase your chances of survival and success, build a must-have-product instead of a nice-to-have product. The difference between the two is easy to spot. The former is a product that is hard to live without while the latter is more disposable.
Build A Company That You Can Scale Independently of Your Staff
It's better to grow a company that can be scaled using technology and automation. Take Groupon for example that did the opposite. They have a massive staff because they need it to keep new deals flowing everyday and to service their customers. Their company is not scalable because their growth is dependent on the number of staff their hire. This is why their balance sheet is awful.
Find Ways To Keep Costs Low
You can think of cash as your company's lifeblood and high cost is equivalent to a hemorrhage. Remember that all the cash in the world is not worth anything unless it's a positive cash flow. Find ways to keep your costs low like going directly to the supplier or negotiating for better prices. Find better ways to finance transactions and ways to work out deals.
Focus on Sales and Marketing
Nothing happens in business unless a sale is made. From the start, find ways to get leads and ways to convert those leads into sales and make sure you are getting repeat sales from your customers. To do this you need an effective sales and marketing funnel that you can work, test and measure.
Always Find Ways To Increase Profits
Don't rest on your laurels yet. Don't just be happy with getting customers and making them buy from you. Always find ways to get them to buy more.
Embrace Creativity
Brands like Apple and Ikea stand the test of time because they have followers who are loyal to them. They also differentiated their companies from their competitors by embracing innovation and creativity. Reach out to your employees and don't be afraid to use their ideas. Launching new products and developing a clever marketing campaign is a good way of retaining that competitive edge your company needs.
Test and Measure
Are your marketing campaigns increasing sales? Is your social media presence helping drive traffic to your website? Testing and measuring everything gives you perspective especially if you want to find ways to increase traffic and keep costs down. Use tools like Google Analytics and Unbounce to help you test and measure marketing campaigns.
Empower Your Staff
No matter how big or small you are, empowering your staff by letting their voices be heard can help boost your profitability. When they feel that they are contributing or when you give them freedom to work, you are making them feel wanted which can greatly affect their productivity and self confidence.
Interview With Interior Designer Taylor Spellman, Host Of "Yours, Mine Or Ours"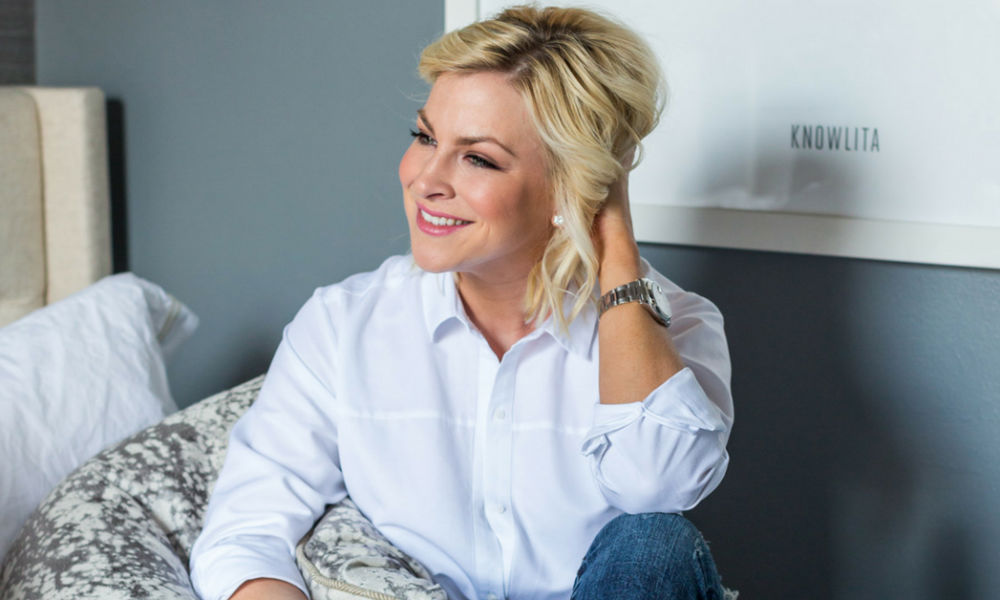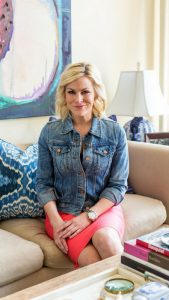 Transforming from dancer to interior designer, Taylor Spellman is as creative as they come. Taylor is a recognized interior designer and staging expert in New York with a portfolio of multi-million dollar clientele, including Ryan Serhant of BRAVO's "Million Dollar Listing." Her unique style of mixing high end with treasures from Goodwill has earned her a position as host of BRAVO series "Yours, Mine Or Ours" alongside real estate agent Reza Farahan. Her firm TSNY handles 30 million dollar's worth  of real estate daily. Because of this, Taylor Spellman manages the best team possible including Vice President, Lana Ataman, and Lead Designer, Jacqueline Leung.

Taylor Spellman works with finesse. Her sense of humor and bright personality shines through in her work and as a host for "Yours, Mine Or Ours." She takes care of her clients by personally taking the time to learn about their lifestyle and how interior design can elevate their lives. During the design process, she gets deep into the nitty gritty, overseeing each stage until completion. Her Instagram and Twitter is flooded with pictures of her projects and bits of advice for aspiring interior designers. Taylor Spellman talks to Owner's Mag about TSNY, design strategy, and being the host of "Million Dollar Listing".
How did you build a business around interior design?
I built a business around interior design by capitalizing on a niche in the market. When I started, no one was doing interior design just for bachelors. I felt strongly that it was strongly due to the fact that there wasn't a service being offered versus there being a need for it. I became known as doing interior design for men, and that gave me a competitive edge and people found out about me quicker, and ultimately word of mouth lead to more clients and a full blown firm.
What are some key factors you think about when designing a room?
How does this person really live?

How do you maximize the functionality of the space?

How do I bring my client's personality into the space to make it reflect who they are and make them feel very much at home?
When do you consider a room "done"?
Accessorizing. People often lay the groundwork but then stop after they have their coffee table, rug, and couch… but a layer of décor delivers the personal touch that make the home feel like you.
What is your average day to day like?
I would love to tell you that I get up and do yoga and relax, but in reality I hop up, get the biggest coffee possible and get going. It is a beautiful and hectic madness. I like to spend the majority of my day on-site with my clients and projects. Sometimes I'll be in a client's living room painting custom artwork, sometimes I'll be running around coordinating contractors and electricians to make sure everything is on point. I am extremely detail oriented so every single piece of the puzzle matters to me.
How has hosting a hit TV show influenced your lifestyle?
It's been interesting because I've been very hard at work for the past ten years, hustling, and trying to make a name for myself. And this show has definitely shifted things over the hill. Needless to say, I don't know that I'll ever get over getting recognized. That is something that will always be crazy to me.
What do you look for in a team?
First and foremost I think about work ethic. Is this person willing to work really hard and put in the hours, and be dedicated? Second I think about one's ability to think outside the box. Interior design and staging change by the second, and there's really no formula, so I need my team to be able to really think on their feet. And that's easier said than done.
What was the biggest challenge since starting your business?
My number one challenge has definitely been to 'stay the course'. There are so many things that come up that really make you truly believe you're on the wrong path, but if you have enough conviction, dedication and talent, then you just need to remember to stay on track and you will find success.
What is your favorite moment of 2016?
Watching the first episode of 'Yours, Mine or Ours' air. It was a very full circle moment for me, getting to see the fruit of my work come alive in a completely different format.
What are some tips you can give to aspiring interior designers?
Figure out what your unique selling point is. Is it your style, your personality? Is it your ability to make clients feel comfortable enough to use their own aesthetic in the place? Figure out what makes YOU unique and run like hell with it. Never stop.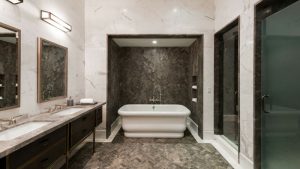 6 Books That Will Change Your Life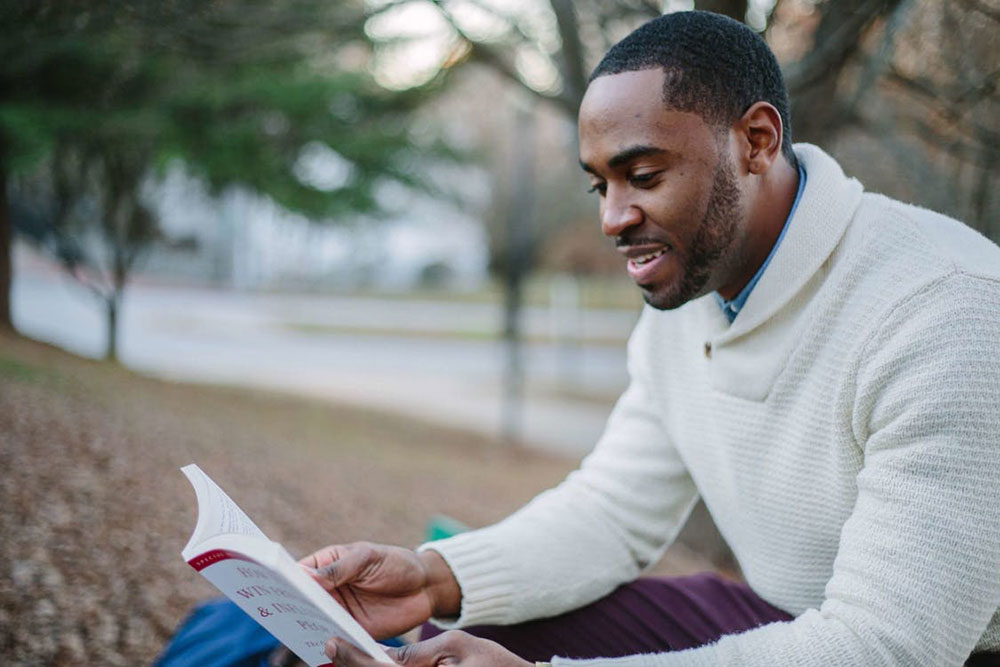 Whether you're going through a transition in life, starting a new career, ending a career, or simply looking for ways to improve yourself, there's likely a book for that. But today there are thousands upon thousands of self-help books from qualified authors to choose from, which ones do you pick? We've curated a list of some of the best self-help books for you to check out.
Think And Grow Rich
This comes as no surprise to anyone. Think And Grow Rich is one of the best self-help book ever written. To date, it's helped hundreds of millions of people discover themselves. The book is a practical guide that outlines some fundamental laws that govern success and has been released internationally in just about every language.
Buy it here
How To Win Friends And Influence People
Dale Carnegie's work was released in 1936, but it still remains a popular choice nowadays. The advice and practical tips suggested applies today as much as it did when it was originally published. To date, it's sold more than 15 million copies and can be found on the shelves of many executives.
Buy it here
The 7 Habits Of Highly Successful People
Originally published in 1989, Steven R. Covey's work became an instant bestseller and today still can be found in every Barnes & Noble. It's been reprinted and sold over 25 million copies in over 40 languages. The book provides valuable knowledge on how to be a more effective you whether at work or in your personal life.
Buy it here
The Road Less Traveled
Over 7 million copies sold in it's most recent print, translated in over 23 different languages, and being on the New York's Best Seller's list for over 10 years, this is a rare gem you don't want to miss out on. Dr. Peck's teaches his reader how to live a full and complete life, how to differentiate dependency from love, and how to find your true self.
Buy it here
The 5 Love Languages
Who knew there were 5 different languages of love? Dr. Gary Chapman did and his work has helped millions of people all over the world to renew their intimacy, learn how to love, and most importantly - learn how to receive love better. Beyond simply helping with personal relationships, learning the 5 love languages will also give readers better insights into dealing with people both at work and at home.
Buy it here
The Art Of Happiness
Who's more qualified to write a book about happiness than the Dalai Lama? Despite the great loss his country and he personally have suffered, the Dalai Lama remains positive and enthusiastic whenever you see him. Those who have been fortunate enough to be in his presence reported feeling lighter and even happier within just a few short moments. Coauthoring with Dr. Howard C. Cutler, The Art Of Happiness is a book that will arm you with the knowledge and tools to overcome everyday challenges and discover a better version of you - one that is happier and more fulfilled.
Buy it here