Philly Startup PiperWai Solves Your Sweat Problems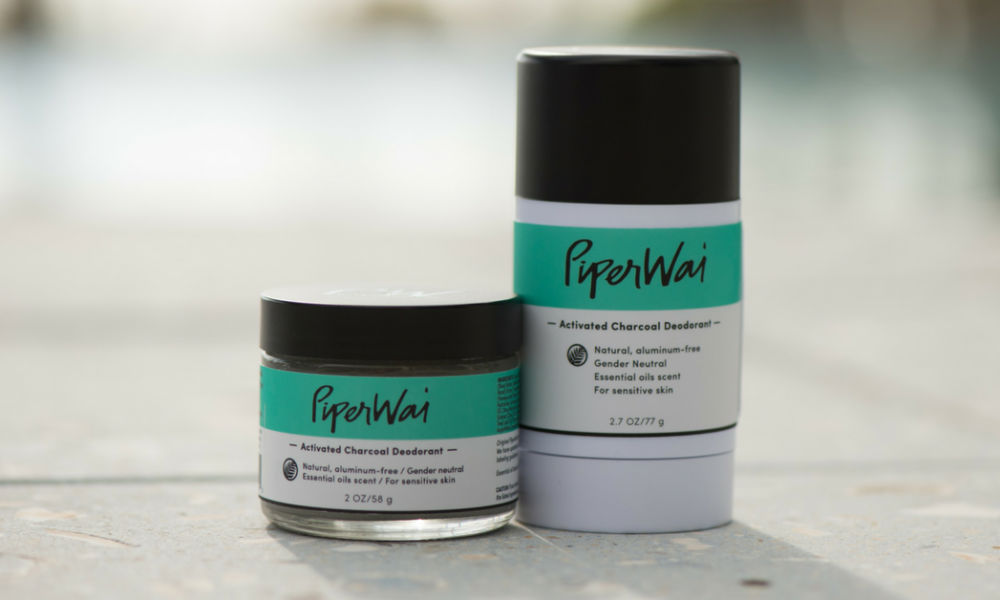 One of Philly's top startups, PiperWai, was founded by Jess Edelstein and Sarah Ribner, two entrepreneurs with a knack for building a brand and staying authentic. They penetrated the highly competitive deodorant market by introducing a
natural deodorant
that actually works as advertised. Whether you are health conscious or just a regular user, PiperWai was introduced to solve your sweat and odor problems. The team has no plans on moving anytime soon. According to Jess, "Philly startups are extremely supportive."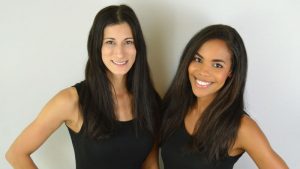 PiperWai is a natural charcoal based deodorant free of aluminum and other harsh chemicals that are usually found in conventional antiperspirants. Jess and Sarah started off with a creme deodorant and recently launched a stick applicator by popular demand. Activated charcoal is becoming an increasingly popular ingredient in cosmetics because of the health benefits and various uses. By using it in PiperWai's deodorant mixture, it absorbs moisture and fights odor without staining your clothes. The essential oils give off a spa-like scent that appeals to both men and women. And, in case you're wondering, it's perfect for sensitive skin!I had the opportunity to connect with Jess Edelstein, Co-Founder of PiperWai, and was heavily impressed by the perseverance that she and Sarah Ribner has shown for their brand's success long before appearing on Shark Tank. From being 9 year old entrepreneurs in elementary school with their lemonade stand to self-made moguls, there's no stopping Jess and Sarah. As any entrepreneur can tell you, the process is difficult and the hours are long, but the result is worth it's weight in gold. This is the story of two best friends that embarked on an amazing journey together, and there seems to be no stopping them.Before reaching their height of success with PiperWai, Jess's day job was a real estate agent, selling houses to make ends meet. When PiperWai first launched, Jess and Sarah worked 80-100 hours per week pumping out the mixture into jars by hand. PiperWai has always been a business that has been bootstrapped, even after appearing on Shark Tank. Their first office was a closet, but expanded exponentially as demand began to rise. Real estate money became less significant and PiperWai became the core focus. Jess and Sarah moved production from making 300 jars at their home office to a copacker to keep up with demand. PiperWai is now the 3rd fastest company on Shark Tank to reach $1 million in revenue and the business has grown 6000% since.You can now find PiperWai in every GNC in the country and every Whole Foods in the Mid-Atlantic region. You can also find them at over 200 independent retailers and online on websites like Lucky Vitamin. When they first appeared on HSN, they completely sold out. Not only is PiperWai good for your body, they do good for the community as well. They donate a portion of their sales to non-profits. Bloggers rave about PiperWai and express how much the natural charcoal based deodorant has changed their daily routine.One of the best piece of advice Jess has is, "Bootstrap everything until you cannot anymore. Work out of your apartment. You do not need to appear fancy early on. Reinvest back into your product. It's going to be hard. No matter how hard you work, it is going to be difficult. The short term discomfort is beneficial." Entrepreneurship is not for everyone, but for those, like Jess and Sarah, who persevere and continue to invent in the business, the benefits are astronomical. They enjoy the flexibility of not being chained to a desk. Jess has not set an alarm in 2 years. Entrepreneurship feels more rewarding to these founders, especially after all the effort and looking back how far they've come.Finding the right deodorant takes a large amount of commitment, something that these young founders understand. PiperWai went all natural with their product and is quickly cornering the market by outperforming their competitors. Jess and Sarah has come a long way since mixing the PiperWai formula in a closet to the sound of Taylor Swift.
The Dirt on Filthy Casual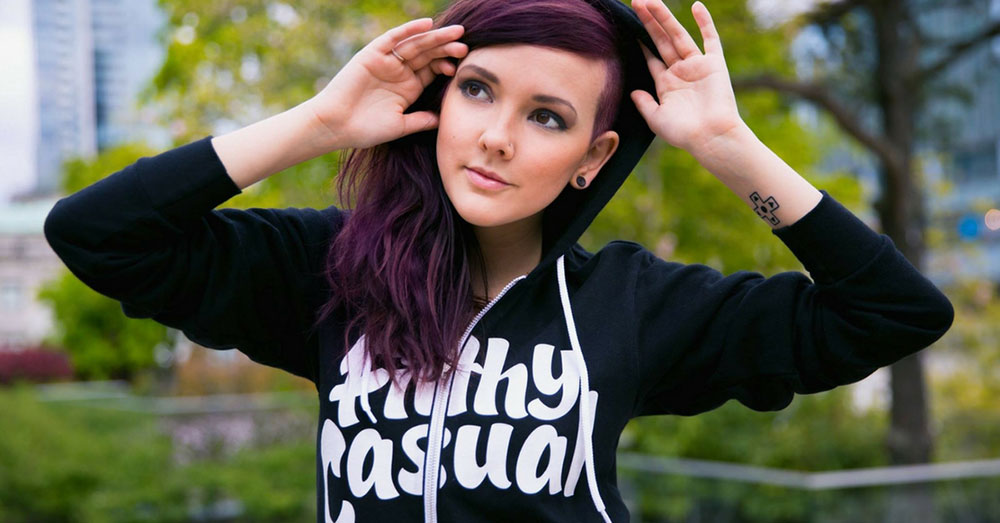 These are the guys that created a community behind a brand.

Jason Soprovich and Mike Gaboury are the creators of Filthy Apparel, a premium lifestyle brand based in Canada focused on the gaming industry. The beauty behind the Filthy Casual brand is the positive influence that it has on the people wearing the clothes. What makes their apparel different is that it is for gamers of every level, whether you are a professional or play casually every so often. This is about growing as an extended family, with people you meet virtually, at conventions, or through social media.Jason and Mike began their adventure 7 years ago as nothing more than just a hobby. They were never the cool kids, but not quite the nerds either. Their similar interest in World of Warcraft brought them together as friends and decided to form a company together. Unsure of which industry to reach, they pursued music. They quickly learned that it was not something they had passion for, and discarded the idea soon after. Clothing sounded reasonable, they thought, and that was where they poured their creativity to this day.What started as 50 shirts for friends became something much more, for a community with a large demographic. According to The ESA, in 2015, 155 million Americans play video games with an average of two gamers in every gaming household. With a large audience in the United States alone, Filthy Casual is quickly becoming the ultimate lifestyle brand for gamers. Their online store features a wide range of products, from graphic t-shirts and snapbacks to artwork in the form posters and prints. Their apparel is focused on comfort, made with premium fabrics and materials. Growing quickly, their product line will be expanding within a few months time.The culture that Jason and Mike built for Filthy Casual is unique in the fact that they have remained humble throughout their success. Their appreciation for everyone involved thus far, from their photographer Darshelle Stevens to all the family and friends they have met along the way, is expressed through their language and stories shared. Filthy Casual Spotlights feature individuals that are equally as passionate about the gaming community as they are. Social media has been an outlet for Filthy Casual to reach and engage with fans. Their Twitter is flooded with people around the world wearing their apparel, while their Instagram gives you a behind the scenes look into the people behind the brand.Keeping up with the gaming market is one of their priorities that has contributed to their success. Jason and Mike are constantly watching gaming trends and many times, designing on the fly based on what is forecasted. The Filthy Casual team has traveled around the world, with Vancouver, Austin, and San Diego being some of their favorites. Their growth is no secret, with companies actively reaching out to them. They have collaborated with some of the most respected people in the industry like Rooster Teeth, where Filthy Casual designed a shirt based on their aesthetic. Others include Kinda Funny Games, Deep Silver, and are currently in talks on secret projects in the gaming industry.Filthy Casual is a brand filled with passion and their mission is to spread the positivity that they have seen in the community. They are the family that you wish you had growing up, and are pioneering the way for people to come together based on similar interests, just as Jason and Mike has. They made a clothing brand that they believe in and wear themselves. The best advice they can give is, "Be willing to be dynamic, find where you fit in, and don't give up." Filthy Casual is as respectable as the team behind it. What was once days filled with World of Warcraft is now an apparel company sought out by fans around the world. Because their foundation is built on connecting with people and building relationships, they do not offer sponsorships of any kind. Everyone that wears their clothing is a true fan, and they pride themselves on being authentic without having to spend any marketing dollars.

As Filthy Casual continues to grow, they hope to see their apparel on the average gamer. They have turned down opportunities for entering retail stores, but are considering opening a flagship store of their own within 5 years time. Jason and Mike want to give their customers a personal experience that only they are able to give. Fans from around the world are purchasing their product in their online store and at conventions. Some are collecting the apparel, such as one of their customers in the UK, who has 46 of their pieces. What they want their fans to know is that Filthy Casual is all inclusive and to not be afraid to say hello. Think of them as an extended family, the guys that have your back when there is no where to turn. That is the Filthy Casual lifestyle.
Interview With The Tangent Agency CEO, Marc Becker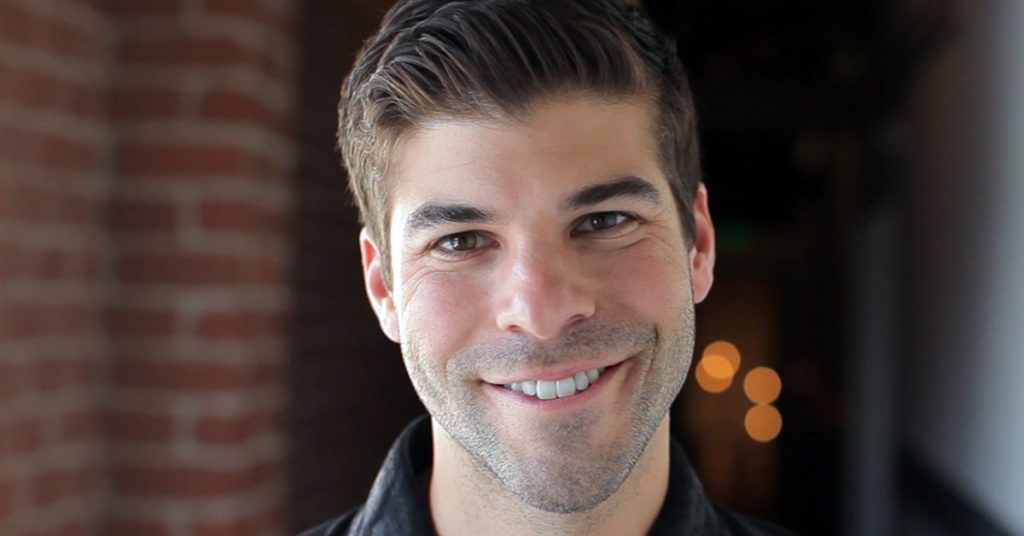 Going by the motto "It's not who you know, it's who knows you," The Tangent Agency has worked on many large projects, including Despicable Me, X-Men, Deadpool, Fifty Shades of Grey, and many more. Leading Tangent Agency is their CEO, Marc Becker. He comes with 7 years of experience as an Executive in the Global Brand Marketing team at Universal Pictures. Working closely with filmmakers, stakeholders, and brands, he helped develop campaigns for films across NBCU/Comcast platforms. Marc joined Tangent after using them as a trusted vendor while at Universal and now oversees business operations working for a creative powerhouse. The Tangent Agency brings big ideas to life by creating innovative content for their partners.

Marc granted us an interview to give us some insight on business and offered advice for those looking to advance their careers. He tells us about their new leadership team and how AR and VR is having a moment.
What is your day like as a CEO?
When you're running a company, you have to a wear a ton of hats. I always joke that I should change my business cards to read "Janitor to CEO" because that's really what I have to be. On a typical day we'll have a team check-in to talk about priorities followed by picking what music or movie we should put on in the background. My music is usually vetoed so our CSO, Daniel, has been on DJ duty for the last couple months. From there, I'm usually joining calls with partners ensuring we're clear on all their objectives and deliverables. In addition to the account management side of things I'll work with the team on brainstorms for ideation and reviewing material before it's sent out to the partners. Another big part of my day is usually working on business development whether it's chatting with partners/collaborators or potential clients who could use our services. I'm also a big proponent of mentorship and sharing my experiences whenever possible, so I NEVER turn down an informational interview - I tend to do them pretty often. It sounds very business school-y, but now that we've hired a couple more members of the team, I'm looking forward to working more ON the business instead of IN the business, which will enable us to scale a little faster.
What makes Tangent Agency different from other agencies?
At Universal, I used to hire nearly every agency under the sun. At Tangent, we are both a creative partner and thought partner, and all our strategy is insight-driven. We work with some of the biggest brands and on the biggest franchises, consistently delivering the quality and the marketing product you'd expect from a major creative agency, but also offer some unique capabilities like Strategic Sales Materials, Franchise Development, and Mythology. Our partners turn to our design team to develop a visual identity for their properties bringing their brands to life. Just as importantly, Tangent leads the way in deciphering data and creating a compelling story to pitch the property, often from scratch. Franchise development, while a critical storytelling and brand development device, is still a largely untapped part of entertainment marketing, and Tangent's team is some of the best in this field. By breaking down the complex nuances of your favorite films and television shows, the process of mythology provides an avenue and a lens into the backstories of the characters and plot points to help our clients develop endlessly engaging story universes. The Tangent creative team has been both on the agency side and the client side and are truly some of the best in the business. I continue to be inspired by them on a daily basis.
What are some of the best projects you've worked on?
We're proud of all our projects and they each present their own unique challenges and opportunities.  We like to say we've worked on everything from

My Little Pony

to

Straight Outta Compton

.  I find it exciting to work on independent films and Academy fare projects as well as the big global blockbuster franchises like the X-Men or Jurassic World.  Our resident super-geek and CSO, Daniel Barber, loves all things sci-fi and superheroes so I'm sure he'd say

Deadpool 2

,

Logan,

and Speilberg's

Ready Player One

are a few he'd cite. On a personal level, it's been special to be working on some of the Universal properties such as

Despicable Me

and

Fast & Furious

.  We're under NDA so I can't say exactly what we're doing on the projects, but I spent so many years at Universal working internally with the brilliant filmmakers and collaborating with my old team and everyone around NBCU to help manage those brands, it's fun to continue to work on them in this new capacity.
Who are some influencers that you admire?
I've always been a fan of the humble way of life Warren Buffet continues to maintain. Bill Gates has not only built an incredible empire and wealth, but continues to baffle me with his work through the foundation and his charitable contributions. Zuckerberg seems to be following in the footsteps of Gates, and I admire his commitment to making the world a better place. Sheryl Sandberg has become a voice of a generation of women and I appreciate the work she's done to help break the glass ceiling. I know I'm leaving a bunch of people off, but I think you can gather the overall trend - successful people that seek to make a difference in the world.
What advice has helped you the most throughout your career?
I've been extremely fortunate to have mentors champion me throughout my career and sprinkle many insightful gems of advice throughout the years. One piece of advice that has always stuck with me is from my old boss, mentor and friend David O'Connor, who runs Brand Marketing at Universal. He always used to say "don't be afraid to ask questions." Too many people let their egos get in the way of being inquisitive for fear that they will be perceived as unintelligent or ignorant. It's important to be strategic about asking questions and know when it's appropriate and when questions should be taken off-line, but I've found it incredibly valuable to "be real" and honest with the people around me in both my personal and professional life. If I don't know something, I ask and I remember, and then I have the knowledge going forward. If there's something that isn't my strength, for example graphic design, I can leave the work to the experts and allow people around me to shine.
What are some business tips you can give to startups?
Don't be a jack of all trades and a master of none. Know what you're good at and be the best at it. Or don't be the best at it, just make sure you know what your value proposition is. In regards to people looking to launch a startup, I can't tell you how many times entrepreneurs, friends, peers, etc. come to me with a business idea they "can't tell me about." Odds are, the idea isn't an original idea and someone else has thought of it - it's all about execution. You absolutely want to do your homework and discovery, but too many people suffer from analysis paralysis and never pull the trigger. The only way to make things happen is to actually execute. If something isn't working, don't let ego get in the way of being flexible, and don't be afraid to make a pivot.Another tip is to always consider the end user. These fans are real people who are passionate about whatever brand/product you're selling. In today's world with social media being what it is, everyone can vocalize their opinion and has a pulpit by which to express it. Whether you're marketing a multi-billion dollar blockbuster franchise or selling from a lemonade stand, it's important to consider your customers.
What are some recent company milestones for The Tangent Agency?
We rebranded and restructured the company 18 months ago with a new leadership team: Ben Taylor (CCO), Daniel Barber (CSO), Mat Guillen (Art Director), and myself as CEO. We just completed our first year with the refreshed company and have seen incredible results and continued growth. Another recent milestone is we've expanded our Experiential, AV, and Digital capabilities.
What will make this year better than last year?
We've carved out a great niche for ourselves as one of the industry's best kept secrets, working a lot behind the scenes. This year, we're excited about becoming a bigger player in the experiential world and working on more consumer facing materials. It's only January and we're already having productive conversations with some of the leading content creators and key players in new technologies such as VR and AR. TV and Interactive Gaming are both having big moments, and we are excited about the opportunities for Tangent to collaborate in both areas. We're looking forward to expanding our relationships with existing partners and working with new ones.  
'Or Die Trying' Webseries Empowering Millennials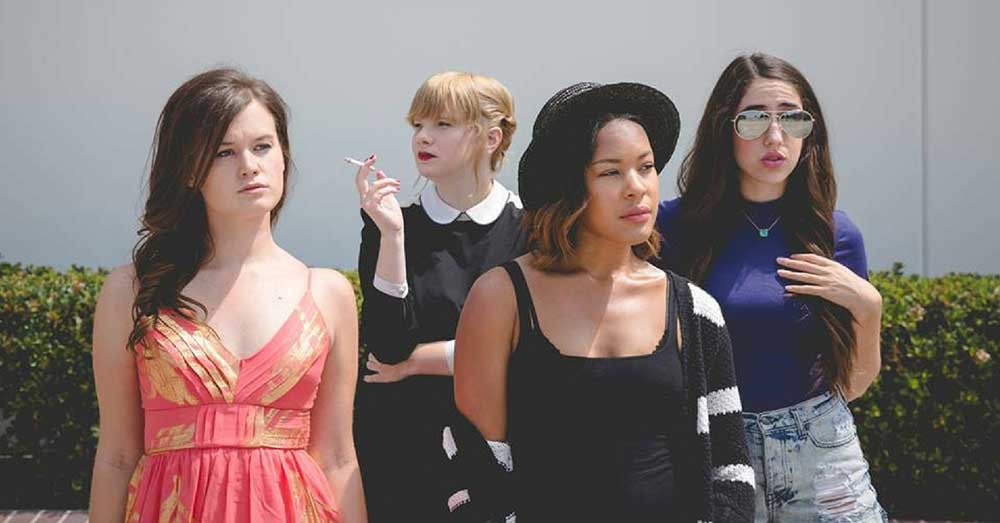 Inspiring millennials across the nation, Or Die Trying is sharing a story about four women living in Hollywood pursuing their dreams in the entertainment industry. In this exclusive interview, they reveal the truth about LA, crowdfunding, and feminism. The passion behind the webseries stem from the lives of the creator

Myah Hollis and producer Sarah Hawkins. They are the masterminds behind Or Die Trying, and this is how they're doing it.
What is Or Die Trying about?
MH:
Or Die Trying is about four millennial women living and working in Hollywood. When it comes to their careers in the entertainment industry, they know what they want and they have an idea of what it will take to get there, but they struggle with making all of the pieces of their lives mesh seamlessly. While they're strong in one area, they're lacking in another. It's a story about their journeys as they develop as women and try to come to some type of equilibrium, while not compromising who they are in the process.
Tell me about the characters.
MH:
Amelia Tinsley is a journalist, struggling with her identity and her sense of purpose, and trying to get herself back on track. Bailey Rosenberg is a comedian who is totally in tune with who she is and what she wants, but is having opposing expectations forced on her by her mother who wants her to live more traditionally. Ellie Hansen is an indie actress who is disinterested in the idea of fame at the expense of art, even though she's constantly being pressured to "sell out." Raegan Thomas is the creator and co-showrunner of a TV show who, although she's doing very well professionally, is dealing with things in her personal life, and she doesn't really have the ability to compartmentalize the two. Each character is trying to achieve a sense of balance between two dueling aspects of their lives.
How did you ladies meet?
SH:
Myah and I met a few years ago in Philly where we both lived and worked. We both made the leap to LA within months of each other in 2013, Myah moving here for writing, and I sought to pursue acting. Being friends and fellow film industry ladies, we wanted to create something together that we could call our own, as if you wait for the perfect role or opportunity to come to you, you're never going to find it. We've been work wives ever since!
Why LA?
SH:
Los Angeles is like Mecca for artists and those striving to put one's dreams into fruition. Most everyone is here with purpose, and that alone can be incredibly infectious. Who wouldn't want to feed off that type of energy every day? MH: If you're seriously pursuing a career in TV or film, this is the heart of the industry. It's where you need to be. It also helps that it's sunny all year and there's a ton of sushi.
What is your day to day like?
MH:
Every day is hectic in its own way, but not extremely exciting to be honest. It's just a marathon of checking things off of checklists, chugging gallons of caffeine and trying not to sink into the warm comfort of an unproductive Netflix binge.SH: I'm not sure I can really echo Myah's sentiments enough on the coffee bit. Coffee in an IV and an obscene mountain of emails.
What inspires you?
SH:
My fellow women in film. I feel like there is such community within our little network that is just pure of heart and down to earth, so much that at times it can kick your own ego-butt every now and then. This industry can be just absolutely brutal, but when I see like-minded, passionate, badass women who just want to help level each other up, I get incredibly motivated to do the same and progress the conversation further.MH: I think I'm most inspired by the statistical improbability that I should be successful as a writer in this industry. When I first decided that I would pursue this instead of going down one of the many roads that would lead me to a stable job, I was very aware of the fact this is something that I should fail at. More people fail than succeed, that's just a fact. You know this going in but you do it anyway. The idea of being successful despite those odds is what drives me.

Why a story about women?
MH:
There aren't enough stories about women told by women. There's a unique perspective that's missing in Hollywood because women are not telling our own stories, therefore the stories that are being told are not representing us properly. It's a systemic problem that will only change if we make it our responsibility to create more complex, realistic female characters.
Who are some of your role models? Why?
MH:
Shonda Rhimes is my main professional role model, for reasons that feel really obvious to me but I'll just go ahead and lay them out. She has knocked down so many barriers and has become the epitome of a woman building her own empire and playing by her own rules. She has beat the odds in every way, and that's really inspiring. My role models in my personal life are my parents and my family and close friends. I'm just surrounded by so many strong, resilient and talented people, it's insane.SH: Amy Sherman-Palladino for the creation of Gilmore Girls, which is probably some of the best feminist writing on TV and on a personal level, my dad. He has been a huge influence on my career as an actor and as a producer, and is a constant source of inspiration.
What advice can you give to people chasing their dreams in LA?
SH:
Find your "person(s)". LA can be extremely lonely and competitive if you let it. Surround yourself with people who push you to be better, to think outside of yourself, to keep the end goals in perspective when the day-to-day gets muddled and messy. That's what I love most about Myah's & I's relationship. She keeps me in check and we push on together.MH: Don't listen to people, listen to your instincts. Listen to your gut. Succeeding in this city takes stamina. Only you know when you've had enough. Don't stop going after what you want until you're sure you don't want it anymore.
How did crowdfunding through Seed & Spark help you?
SH:
Seed&Spark was one of the most challenging and rewarding experiences. Crowdfunding is never easy, but the folks at Seed&Spark vet you and prepare you on a level that is incredibly empowering. Really cool filmmakers came out of the woodwork to support us, not only financially but with loans of goods, services, promotions, etc. Our project became a community through Seed&Spark, and we're excited to continue to build that village through production this October.
How are you trying to make your audience feel?
MH:
I don't ever want to tell people what they should feel. I'm kind of a psych nerd, so I can get a little hippie-dippie at times, but I really think that everyone is at a different point in their lives and different things resonate with you depending on what you're experiencing at the time. I just want people to be able to empathize on some level, but whatever feelings our show ignites is fine with me as long as they're engaged.
What is your message to your audience?
MH:
You have to trust your instincts, regardless of the backlash that may cause. You also have to be willing to put in the work to become whoever it is you want to be, both professionally and personally. Those are the main things that I want people to walk away with. Other than that, I just hope people take what they need from it and that they're both inspired and entertained.
What sort of person is going to love the show?
SH:
We sought to really hone in on our fellow millennial women in film, because they are our community, our niche; the ambitious, driven women who know what they want and are actively doing everything they can to make it happen. I know

ODT

echoes universal truths far beyond that demographic, that dreams are worth fighting for, and given by the reaction to our trailer, our Seed&Spark Campaign, and other press, I can't wait to see who latches on to it, as both men and women alike have been extremely anxious and excited for us to get it out there.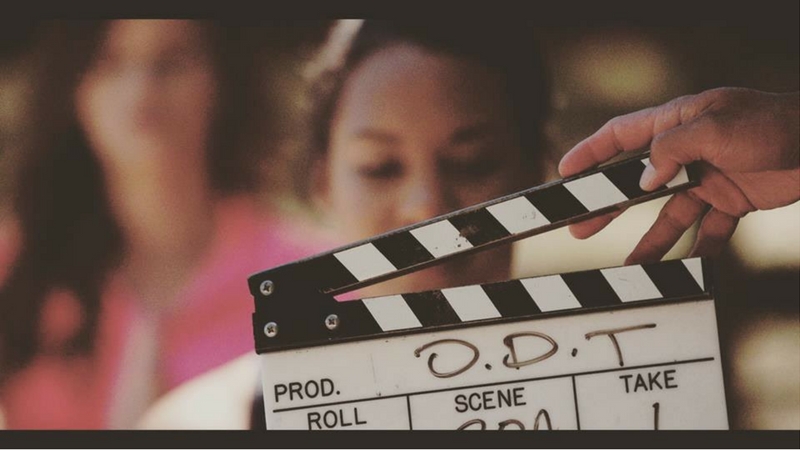 What was the happiest moment?
MH:
Finishing the scripts was a huge relief. I tend to pick at them compulsively until they're exactly the way I see it in my head, so when they were officially locked in and ready to go I felt like I could finally breathe.SH: For me, it's the seeing the community we are beginning to build with

Or Die Trying.

A distinct moment was at our ODT Networking Party, and looking out into the crowd to see all the amazing people who not only came out to support our series, but came out to connect with fellow filmmakers and level each other up by networking with one another. It was so cool to witness!
How has pursuing Or Die Trying affected your lives?
MH:
It's completely dominated the past year and a half of my life. Everything has revolved around this project for so long, that I don't really remember what I was doing with my days before. It's also made me really confident in my abilities as a writer and producer, and very thankful to be surrounded by such talented and creative people every day.SH: Same! ODT on the brain 24/7.
What struggles are women facing today?
SH:
I'm going to chunk this down to women in film because there are some pretty wild problems outside of this industry women have been and are currently fighting against. To put it plainly, there is unequal opportunity for women behind and infront of the camera, unequal pay above and below the line, and very little movement to illuminate the female perspective onscreen.
Would you consider yourselves feminists?
SH:
 Yes. Men and women are equals, it's time our society reflects it. Feminism shouldn't be a dirty word.MH: I honestly don't understand how you can not be a feminist. There are negative implications about what feminism is, but it's very simply the belief that women are equal to men in every capacity. I can't believe that's something that we're still debating as a society.
How do you feel about the film industry today?
SH:
I think we are in a unique time where collaboration and creation is becoming increasingly more welcome than competition. So much of this industry is cut-throat, but when it comes down to actually bringing a project into fruition on the indie level, I believe most people are in it for the right reasons. Maybe that's naive of me to say, but at the very least, that's been our experience with

ODT

. Everyone just wants to be apart of something bigger than themselves, and I believe our series speaks to that.
What obstacles have you faced?
SH:
The proverbial "no," and learning that it has no real merit on you or what you're capable of achieving.MH: The great thing about building your own projects and creating your own opportunities is that you don't face many obstacles that you can't overcome. There are always logistics that need to be figured out, but the fact that you're not waiting for someone to tell you what you can or can't do eliminates a lot of that hesitation and stress that can hinder you in this industry.
Who would you like to work with in the future?
MH:
Shonda.SH: Jill Soloway.
Is there anything you want to highlight?
SH:
We're headed into production of

Or Die Trying

this October, but you can stay tuned on our progress at odtseries.com and on social media @ODT_series and at #odtseries