Owners Magazine Best of: Entrepreneurs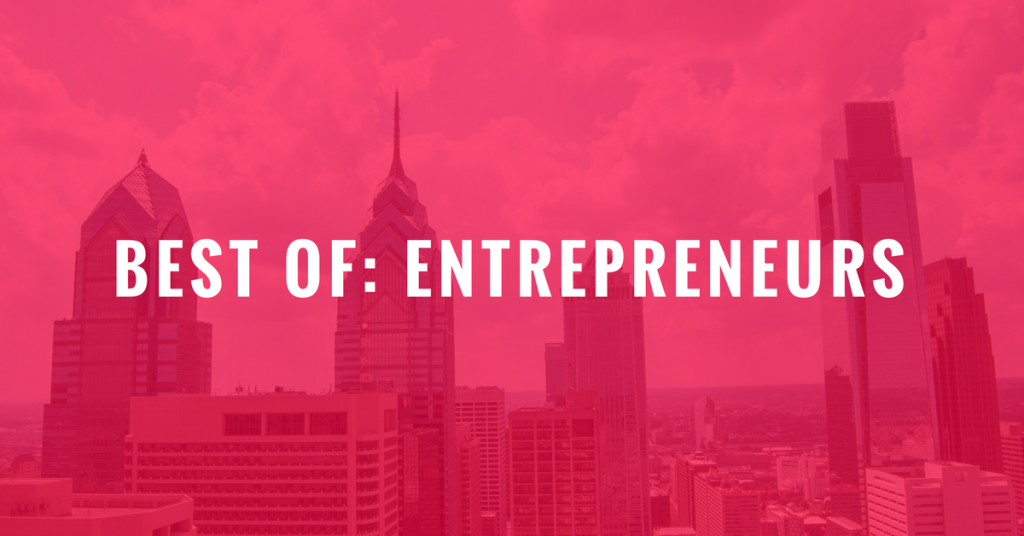 Owner's Magazine has compiled a list of some of most influential South Jersey entrepreneurs that are throughout our community and entrepreneurial community. Each candidate has been chosen based off of the following criteria:
Prestige: Having a reputable business is one thing, but running a business that stands the test of time is another. We have scoured the internet to find the best entrepreneurs from the best businesses within the South Jersey/Tri-State Region.
Community Driven: Consistently giving back to the community is a core initiative for Owner's Magazine. Being located in Camden, we understand the importance of community. Each of these entrepreneurs have proven to give back to their community.
Commitment to the Entrepreneurship Community: Each candidate has shown an extensive commitment to bettering the entreprnuership community.
Congratulations to this year's Owner's Magazine Best of Entrepreneurs:
ADRIENNE KIRBY, PRESIDENT AND CEO OF COOPER HEALTH
Adrienne Kirby, PhD, FACHE, is President and CEO of Cooper University Health Care. She is responsible for all Hospital and Ambulatory operations and oversees the physician group and the Institute structure at Cooper. Dr. Kirby leads Cooper's efforts to advance strategic healthcare partnerships and the implementation of new models of care delivery to improve quality and service and decrease cost. Dr. Kirby brings with her over 30 years of healthcare management to the city of Camden, New Jersey. The team's commitment to Cooper's patients, employees and the community, combined with a focus on fiscal responsibility, has resulted in a strong infrastructure designed to meet today's health care needs while moving toward tomorrow's innovations and breakthroughs.
ALEX GORSKY, CHAIRMAN, BOARD OF DIRECTORS AND CEO OF JOHNSON & JOHNSON
Alex Gorsky is Chairman and Chief Executive Officer of Johnson & Johnson. Alex is the seventh person to serve as Chairman and CEO of Johnson & Johnson since it became a publicly traded company in 1944. Alex began his Johnson & Johnson career as a sales representative with Janssen Pharmaceutica in 1988. Over the next 15 years, he advanced through positions of increasing responsibility in sales, marketing, and management. In September 2009, he was appointed Worldwide Chairman of the Medical Devices segment. In January of 2011, he was named Vice Chairman of Johnson & Johnson's Executive Committee. Alex became Chief Executive Officer on April 26, 2012 and Chairman of the Board on December 28, 2013.
ALEXANDER HATALA, PRESIDENT AND CEO OF LOURDES HEALTH SYSTEM
Alexander J. Hatala, FACHE, President and CEO of Lourdes Health System, has been with Lourdes since 1986, when he joined Our Lady of Lourdes Medical Center as the executive vice president and chief operating officer.  He is responsible for the overall strategy and operations of the health care system and its affiliates. Under his leadership, Lourdes acquired the former Rancocas Hospital (now Lourdes Medical Center of Burlington County) and has become one of the leading health systems in the southern New Jersey and Philadelphia region with an extensive physician network and numerous community-based ambulatory care centers. He was instrumental in Our Lady of Lourdes Medical Center becoming the region's largest provider of cardiology services and expanding the hospital's organ transplant program (the only transplant program south of Trenton) to perform kidney, pancreas and liver transplants.
ANGELO ALBERTO, CEO OF ALBERTO AND ASSOCIATES
Angelo Alberto oversees the management and direction of Alberto & Associates. He provides hands-on principal-level leadership of all front-end planning, approval and creative components of the design process. Mr. Alberto has developed Alberto & Associates into a full service architecture firm with staff expertise in ambulatory health care, senior living, multi-family residential and mixed-use / commercial design while directing planning and urban design projects from conception through approvals to implementation. Mr. Alberto is an expert in traditional architecture and urban design and the firm promotes a return to traditional place-making as the desired alternative for community growth and redevelopment.
ANTHONY PERNO, CEO OF COOPER'S FERRY PARTNERSHIPS
Anthony Perno is the CEO of Cooper's Ferry Partnership, a non-profit real estate development corporation based in Camden, NJ. Joining Cooper's Ferry in 1999, Anthony developed and administered several major infrastructure initiatives throughout Camden, including the Interior Gateway Initiative, the extension of Wiggins Waterfront Promenade, and the Camden GreenWay. Other significant initiatives developed by Anthony included the historical rehabilitation of Johnson Park and the Camden Home Improvement Program (CHIP).
BILL MCNABB, CHAIRMAN AND CEO OF VANGUARD
Is chairman and chief executive officer of Vanguard. He joined Vanguard in 1986, took on the role of chief executive officer in 2008, and became chairman of the board of directors and the boards of trustees in 2010. Before becoming CEO, he led each of Vanguard's business divisions that directly serve clients, most recently as managing director of our institutional and international businesses. Mr. McNabb is active elsewhere in the investment management industry and serves on the executive committee of the Investment Company Institute's board of governors. He is also on the boards of the Zoological Society of Philadelphia and the United Way of Greater Philadelphia and Southern New Jersey.
CARL BAGELL, MANAGING PARTNER OF FRIEDMAN LLP
Bagell is the Managing Partner – Southern New Jersey and the Tax Partner-in-Charge of the Marlton Office. Carl has over 40 years of public accounting experience, with a concentration in taxation. He has a passion for business and empowers his clients by coaching them in attaining their financial goals. His experience in everything from intra-company mediation to business analysis allows him to offer clients expert consultation in areas of operational efficiency, personnel relations, and strategic growth planning.
CARL DRANOFF, CEO OF DRANOFF PROPERTIES
Civic leader, entrepreneur and urban visionary, Carl Dranoff is the president and founder of Dranoff Properties, Inc. The company's work, though based in and around Philadelphia, is nationally known and widely respected, with projects ranging from the adaptive reuse of historic buildings to ground up skyscrapers and complex mixed use projects.
Carl is well known in the housing industry for assembling great talent, putting out a fresh and exciting high-quality product and precision execution resulting in completion that is on time and on budget. He has kept his company nimble and has been able to successfully navigate through the ups and downs of the housing cycles, staying ahead of the trends and establishing a strong competitive advantage. His branding of the Dranoff name has made his firm easily the most recognized and sought after name for luxury housing in the Philadelphia region.
CHRISTOPHER GIBSON, CEO OF ARCHER AND GREINER
Chris is President of Archer and also serves as chairman of the Firm's Litigation Department and both the Environmental Law and Eminent Domain practice groups. During his 28 plus years in practice, Chris has litigated and tried a variety of commercial, employment, construction and toxic tort/product liability cases seeking personal injuries and property claims, but he is best known as one of New Jersey's leading environmental litigators. Chris has successfully tried multiple cases involving hundreds of millions of dollars in response costs or natural resource damage claims on behalf of many large chemical and petroleum companies. He also currently represents several large corporations in cases that have been brought by the State of New Jersey seeking natural resource damages.
DAMON PENNINGTON, CEO OF ATS CONSULTING
ATS Group (ATSG), formed in 2006, provides a wide range of services and products to both the commercial space and the U.S. federal government, as well as to the public and private sector. We have developed a proven core of inter-related, yet distinct business streams. Our highly-rated past and ongoing work portfolio includes multi-disciplined projects as well multi-year staffing engagements in various regions of the country. We provide a full spectrum of labor-category types from Labor and Administrative resources up to Program and Project Management.
DAVID COHEN, SENIOR EXECUTIVE VICE PRESIDENT OF COMCAST CORPORATION
David is the Senior Executive Vice President of Comcast Corporation and is the Company's Chief Diversity Officer. David has a broad portfolio of responsibilities, including corporate communications, government and regulatory affairs, public affairs, legal affairs, corporate administration, and community investment.  He also serves as senior counselor to the CEO. Before joining Comcast, David served as a partner in and Chairman of Ballard Spahr Andrews & Ingersoll, LLP, one of the 100 largest law firms in the country.
David has received numerous awards for his civic and charitable activities, that you can view directly on the Comcast website.
DAVID COTE, CEO OF HONEYWELL
Dave Cote is chairman and CEO of Honeywell, a $40 billion diversified technology and manufacturing leader, serving customers worldwide with aerospace products and services; control technologies for buildings, homes and industry; turbochargers; and performance materials. He was elected president, CEO, and a member of Honeywell's Board in February 2002, and named chairman of the Board on July 1, 2002.
Cote earned a bachelor's degree in business administration from the University of New Hampshire, and, in 2011, the University presented him with an honorary Doctor of Humane Letters.  In 2009, Cote was made an honorary professor at the Beihang University of Aeronautics and Astronautics in Beijing, China. In 2001, Cote received an honorary Doctor of Laws degree from the Graziadio School of Business and Management, Pepperdine University.
DENISE MORRISON, PRESIDENT AND CEO OF CAMPBELL'S SOUP
Denise Morrison is President and CEO of Campbell Soup Company. Under her leadership, Campbell is realizing the potential of its Purpose, "Real Food that Matters for Life's Moments." The company is a leader in soup, fresh carrots, refrigerated juice and organic baby food with brands like Campbell's, Bolthouse Farms and Plum Organics. It is also a leader in Global Biscuits and Snacks with trusted brands like Pepperidge Farm, Arnott's, Royal Dansk and Kjeldsens. Campbell is committed to strengthening its core business while expanding into faster-growing spaces. She is regularly named among the Fortune and Forbes Most Powerful Women.
DONALD NORCROSS, US CONGRESSMAN OF NEW JERSEY
Born and raised in South Jersey, Donald is committed to improving the lives of working families by focusing on the issues that matter most to them: strengthening our economy, creating good-paying jobs, ensuring affordable access to a high-quality education, and honoring our seniors and veterans, and providing them with the best national health care services we can offer.
DR. ALI HOUSHMAND, PRESIDENT OF ROWAN UNIVERSITY
Dr. Ali A. Houshmand became Rowan University's seventh president in June 2012 after serving approximately six years as provost/senior vice president, CEO and interim president.
As provost/senior vice president for Academic Affairs, Dr. Houshmand made an immediate impact: he helped established the College of Graduate and Continuing Education, oversaw the restructuring of the summer school and graduate school, created a University-wide revenue-sharing model, and established the Office of Institutional Effectiveness and Planning.
During his interim presidency and the early part of his presidency, Rowan University continued to partner on some of the most important projects in its history, including the cofounding of Cooper Medical School of Rowan University (CMSRU) with Cooper University Health Care and the construction of Rowan Boulevard, a historic public-private-public development.
DR. KRIS SINGH, FOUNDER AND PRESIDENT AND CEO OF HOLTEC INTERNATIONAL
Dr. Singh is the President and CEO of Holtec International. He founded Holtec in 1986 as a small engineering company and nurtured its steady rise into a multi-national fortress of technology with its business footprint in 18 countries on five continents. An intrepid entrepreneur and a socially conscious industrialist, Dr. Singh is building a $290 million Holtec Technology Campus on the Delaware River in Camden, NJ to create much needed employment in America's poorest city. The ongoing revitalization of Camden's industrial landscape under Dr. Singh's leadership is an echo of Holtec's transformative impact on the technological landscape of the global commercial nuclear power industry. Thanks to the steady stream of design innovations produced by its technical cadre', Holtec is widely held to be pre-eminent in the area of management of used nuclear fuel. The company's "walk away" safe small modular nuclear reactor called SMR-160 has been hailed by industry leaders as a "game changer " for commercial nuclear power and important to the continuance of uranium as a viable clean energy source to the energy- starved world.
GEORGE NORCROSS, EXECUTIVE CHAIRMAN OF CONNER STRONG AND BUCKELEW
George E. Norcross, III serves as Executive Chairman of Conner Strong & Buckelew, one of the nation's premier insurance, risk management and employee benefits brokerage and consulting firms. Norcross has been the head of Conner Strong & Buckelew and predecessor companies since 1979.
HARRY MADONNA, CEO OF REPUBLIC BANK
Harry D. Madonna has been the Chairman and Chief Executive Officer of the Company and of the Bank since 1988. Since 1999 Mr. Madonna has been chairman of the Board of Directors of First Bank of Delaware. Since January 2002, Mr. Madonna also served as chief executive officer of First Bank of Delaware. Mr. Madonna was of counsel to Spector Gadon & Rosen, P.C., a general practice law firm located in Philadelphia, Pennsylvania, from January 1, 2002 until June 30, 2005, and prior to that, was a partner of Blank Rome Comisky & McCauley LLP, a general practice law firm located in Philadelphia, Pennsylvania, since 1980.
JAMES BARROOD, PRESIDENT AND CEO OF NJ TECH COUNCIL
As a dynamic innovator who leads collaborative teams in incubating ideas and executing plans, I currently head the regional trade association, the New Jersey Tech Council. It is one of the oldest, largest and most highly regarded membership organizations of its kind nationwide. Its mission is to help leaders and their companies/organizations grow while supporting the tech, innovation and entrepreneurial ecosystems across the region.
Prior to this position, I had developed, fundraised for and managed most of the Rothman Institute's innovative academic and outreach programs since 1997. I am active in the regional entrepreneurial and business communities and was recognized recently as a Small Business Advocate (NY Enterprise Report) and as among the state's 'Forty Under 40 Business Achievers' by NJBIZ business journal. In addition, I frequently speak at regional business events on topics including innovation, entrepreneurship and family business and have appeared on MSNBC, ABC, My9, NJTV (Voices of Innovation) and News12 NJ.
JASON WOLF, CEO OF WCRE
Jason Wolf has 22 years of Landlord, Tenant and Corporate representation experience specializing in office, retail, medical, industrial and investment properties in Southern New Jersey and the Philadelphia region. Jason also has extensive corporate services experience representing Fortune 500 and mid-size companies throughout the U.S. To see all of Jason's accomplishments, head over to the WCRE website.
JIM HALEY, CEO OF HALEY DONOVAN
James Haley has 25 years of professional experience in the fields of construction, real estate development, and architecture.  From 1999 to 2005, he served as Director of Architecture for a large regional multi-family housing developer.  And, from 2005 to 2016, he was a founding principal of Haley Donovan, an architecture practice specializing in sustainable multi-family housing.  In 2016, his practice joined with Alberto & Associates, Berzinsky Architects, and La Vardera Architects in establishing City Invincible, an architecture, urban design and interiors practice.  The merger included the acquisition and and repurposing of an historic bank building in the heart of Camden.  City Invincible will be moving into the newly renovated space in the Winter of 2017.
James has received architectural degrees from Temple University and Drexel University, is a LEED accredited professional, and is a Certified Passive House Consultant.  He has provided expert commentary on multi-family housing and sustainable design at various events, including the Atlantic Builders Convention and the New Jersey Chapter of the American Planning Association Annual Conference.
JOE DEVINE, CEO OF KENNEDY HEALTH SYSTEMS
Joseph W. Devine, FACHE, is President & CEO of Kennedy Health. A 30-year Kennedy veteran, Mr. Devine is an officer of the Corporation of Kennedy Health and an Ex-Officio of the Kennedy Health Board of Directors and the Kennedy University Board of Trustees. Under his leadership, Kennedy Health has been honored as one of the "Best Hospitals in the Country" by U.S. News & World Report (2014 – 2015), as well as being named a "Top Workplace" by Philly.com three times (2014, 2015 & 2016). In 2016, Kennedy was the only hospital system in the United States to be honored as a Sepsis Hero by the Sepsis Alliance for its extraordinary sepsis detection and treatment program. In late 2016, Kennedy University Hospital in Stratford, NJ – Kennedy's first hospital, which opened in 1965 – was named a Top Hospital in the U.S. by the Leapfrog Group for its commitment to patient safety and quality.
JOHN ANDERSON FRY, PRESIDENT OF DREXEL UNIVERSITY
John Anderson Fry, appointed Drexel University's 14th president in 2010, has served higher education for his entire professional life. Through his roles as a consultant, board member, chief operating officer and chief executive, he has acquired a deep and broad understanding of the challenges of leading a major educational institution.
JOHN GATTUSO, SENIOR VICE PRESIDENT AND REGIONAL LIBERTY PROPERTY TRUST
John Gattuso is Senior Vice President and Regional Director of Liberty's Urban and National Development team. Mr. Gattuso is also responsible for Liberty's downtown Philadelphia, Washington D.C. and Herndon Virginia offices. Mr. Gattuso joined Liberty's predecessor, Rouse & Associates in 1987 as a marketing representative in suburban Philadelphia and subsequently served as senior vice president for the Minnesota region. Prior to joining Rouse and Associates, he was Director of Waterfront Development for the Philadelphia Industrial Development Corporation. Mr. Gattuso has a degree in Urban Studies from Washington University in St. Louis, MO.
JOHN GRADY, PRESIDENT OF PIDC
John Grady serves as President of PIDC where he is responsible for the organization's efforts to develop and implement collaborative strategies designed to drive economic growth to every corner of Philadelphia.  In this role, John leads PIDC's efforts to strengthen relationships with the public, private and philanthropic sectors to promote business growth, investment and development across the city and throughout its economy.  He also directs internal activities around business development, capitalization, impact assessment, and the development and delivery of real estate and financing products that fill project financing gaps for neighborhood and large-scale commercial, industrial and mixed-use developments, deliver capital to growing businesses, and energize the development of the city's workplaces of the future.
JOHN STRANGFELD, CEO OF PRUDENTIAL FINANCIAL
John Strangfeld is chairman and CEO of Prudential Financial, Inc., a financial services leader with operations in the United States, Asia, Europe and Latin America.
With 140 years of life insurance and asset management expertise, Prudential is focused on helping individual and institutional customers grow and protect their wealth. Prudential's businesses include life insurance, annuities, retirement-related services and investment management.
In 2016, Prudential ranked No. 1 in FORTUNE® magazine's listing of the "World's Most Admired Companies®" in the "Insurance: Life and Health" category, and the company has held one of the top three spots in this annual ranking since 2010. In addition to its financial strength, Prudential has a strong reputation in social responsibility, and a long-standing commitment to diversity and workplace inclusion.
JON ORENS, CEO OF ORENS BROTHERS
In the spring of 1979, Scott, Guy and Jonathan Orens purchased a three-story, six-bedroom residential property across the street from the University of Pennsylvania School of Dentistry. The plan was to create a simple and convenient living environment for the graduate students who were attending the dental school. The property was in need of substantial repair and the three brothers performed a full-scale renovation to accommodate tenants by the end of the summer. Backed only by the support of their parents, some physical help from friends, and a "learn from your mistakes and continue forward" attitude, the property was completed and fully rented for the academic school year. This real estate purchase and renovation in '79 was effectively the seed of what is now a full service construction contracting and development company, real estate brokerage and management company servicing over 600 residential and commercial properties throughout Pennsylvania and New Jersey.
JON SHARP, PRESIDENT AND CHIEF EXECUTIVE OFFICER, HARDENBERGH INSURANCE GROUP
Q1. What advice would you give to younger business professionals?
A1. The biggest piece of advice I would give to everyone working, is having the right work ethic, and working hard. My philosophy that has always worked for me is: I outwork the competition in anything that I do. I used to work for a big organization, and I just worked harder than the people around me and I was noticed and recognized pretty quickly. I moved up pretty quickly. I feel like I outwork others in my industry and that's the reason why I've been able to get ahead. I don't feel like I'm more talented, I just simply work harder. For that reason, I believe to find myself successful. A lot of people don't want to work hard, so it makes it easier for the people that do want to work hard.
Q2.    What's the one thing a young entrepreneur should focus on in 2017?
A2.   Young entrepreneurs should focus in on the incredible evolution in technology. In the last five years, it's incredible how fast things are moving. Tech is moving so fast that our brains cannot keep up with it. If we can harness the technology advances that are out there and the programs that cater to us to be successful, if we use them properly, I think we can be successful faster. That's where we need to focus as entrepreneurs, is to take advantage of the tech in our industry and I am already seeing dividends from taking advantage of it. If you are trying to break into an industry from an entrepreneurial standpoint, and if the industry has been well established, most of the time that means they are behind the times when it comes to the technology that is offered. It takes businesses a long time to change and they're desire to change isn't that great, and they have been doing what they have been doing and they are ignoring some of the advantages that technology offers.  As entrepreneurs, if we focus in on that, we can successful.
Q3. What has been a mistake that you made early on that you wish you knew today?
A3.    I would say for me the biggest thing in general is to be patient, I am still guilty of this but am getting better at it. I may evaluate a situation, make a decision, and then act on that decision, and maybe realize a littler later, I probably jumped to that conclusion way to fast and acted too fast. Take a little bit more time, sit back and evaluate more, and think about your decision. If you decide to do this, what other things will be affected: both positively and negatively. Do the positives of this change outweigh the negatives? If the answer is yes, then great, if not, then no I don't want to do it. If I'm impatient and make irrational, quick decisions, without doing that evaluation, I may have to redo things a year later because of a mistake I made back then.  It's about evaluating each scenario that's necessary, and then taking a step back before acting on the decision that I made and making sure that is truly the right decision.
JOSEPH CORADINO, CEO OF PREIT
Joseph F. Coradino, Chief Executive Officer of Pennsylvania Real Estate Investment Trust (PREIT) (NYSE: PEI) is a leading executive in the commercial real estate industry with an impressive track record of accomplishment. He has been a highly valued member of PREIT and a predecessor company for three decades. In his former role as President of PREIT Services, which he held since 2004, he provided leadership to more than 600 employees who lease, manage, and market over 33 million square feet of enclosed regional malls and open-air shopping centers in 14 states. He has also served for 6 years as a member of PREIT's Board of Trustees.
JOSH SMARGIASSI, PRINCIPAL, BOOMERANG OFFICE FURNITURE
Q1.   What advice would you give to younger business professionals?
A1.   The mantra that I live by is to be fair. The most frequently and the easiest thing to do is work hard but be fair. If it is a fair opportunity, you should have a very good chance at being successful.
Q2.   What's the one thing that young entrepreneurs should focus on in 2017?
A2.   If I had to narrow it down to one thing, in my humble opinion, it's going to be use technology less and talk more. I love technology the most out of anybody I know. I am the first one to get all of the new tech. What I fear is that entrepreneurs will hide behind vehicles of social media, thinking they can get more done. However there is no more successful sales process then building relationships. The only way to grow and become more involved in aspects of business, is to really know people on a personal level.  Increase your interpersonal communication. From a sales standpoint, there's no better way to connect with a business opportunity then to do so face to face. It's not engaging if you aren't doing it personally. The personal touch can help you. You can understand inflection, you may not be able to understand sense of humor, or seriousness through email. Someone that says yes this sounds good, you can't gauge how they are feeling.
Q3.   What has been a mistake that you made early on that you wish you knew today?
A3.   When I was younger, I held on too long. Chasing things, not knowing when to cut things loose. There was a time when I held on to an employee or vendor, knowing it's not going to work out. What I should have done is look in the mirror and make the tough choice that this may not be the best thing for myself or the organization. Cutting loose sooner than later, will ultimately help you grow as a company, and not lose money or time, which is more valuable. Taking the time to do it, you can't get that back. Money you can get back, but time you can't.
KEVIN CUMMINGS, CEO OF INVESTORS BANK
Kevin Cummings was appointed President and CEO in January 2008. He was also appointed to the Board of Directors at the same time. Prior to 2008, he served as the Bank's COO.
Mr. Cummings and the Executive Management team are guiding the Bank's evolution into a full-service community and commercial bank. The Bank's performance was recognized by the following: Sandler O'Neill's "Bank & Thrift Sm-All Stars" report as a top 25 performing, publicly traded, small-cap bank in the U.S for three consecutive years; named on Forbes' "Best Banks in America" list since 2012; and in 2012 appeared on Fortune's "Top 100 Fastest Growing Companies" list. In addition, Mr. Cummings received the Ernst & Young Entrepreneur of the Year® 2011 New Jersey Award for transforming the Bank into a growth company.
MARILYN HEWSON, CEO OF LOCKHEED MARTIN
Marillyn A. Hewson is Chairman, President and Chief Executive Officer of Lockheed Martin Corporation. She previously held a variety of increasingly responsible executive positions with the Corporation, including President and Chief Operating Officer and Executive Vice President of Lockheed Martin's Electronic Systems business area.
In her more than 30 years with Lockheed Martin, Ms. Hewson has held several operational leadership positions, including President of Lockheed Martin Systems Integration; Executive Vice President of Global Sustainment for Lockheed Martin Aeronautics; President and General Manager of Kelly Aviation Center, L.P., an affiliate of Lockheed Martin; and President of Lockheed Martin Logistics Services. She has also served in key corporate executive roles, including Senior Vice President of Corporate Shared Services; Vice President of Global Supply Chain Management; and Vice President of Corporate Internal Audit.
MARLENE ASSELTA, PRESIDENT OF SOUTHERN NJ DEVELOPMENT COUNCIL
As President of the SNJDC for more than 24 years, Marlene is one of the most influential women in South Jersey. In addition to many personal and organizational awards of recognition, Marlene was named one of the 25 most influential women in New Jersey by NJBIZ in 2003. A registered lobbyist, Marlene represents the needs and issues of each member organization, providing an economical way for a company to have its own personal advocate in both Trenton and Washington.
MAYOR DANA REDD, MAYOR OF THE CITY OF CAMDEN, NEW JERSEY
Dana Redd is a proven and experienced leader with over 20 years of service in the public sector. She is known as a forward-thinking professional with a demonstrated ability to lead organizational change. In fact, SJ Magazine recognized Ms. Redd as "The woman warrior who just might change Camden" touting her tough stance and decision to join the Camden County Police Department. The transition, not only, lead to more officers patrolling the city, but also, resulted in significant crime reduction within the first year of operation. The NJ Spotlight published article "Upgrade In Troubled City's Credit Rating Gives Camden New Hope" featured the city's progress under her leadership.
Dana Redd is a graduate of Rutgers: The State University – Camden Campus with a B.S. degree in Business Studies. She earned CEUs at the Edward J. Bloustein School of Planning/Public Policy, as well as, at the CSC/ERC Robert J. Thompson Eastern Leadership Academy. She also has received her M.A. degree in Human Services Administration from Lincoln University.
Ms. Redd is an active member of the Rutgers-Camden Board of Directors, the Joint Board of Governors for Rowan-Rutgers University, and the Co-Chairman of Cooper's Ferry Board of Directors. In addition to her business acumen and volunteerism, Ms. Redd fosters and values the importance of civic engagement, grassroots organizing and responsible redevelopment. She is a motivational speaker for interfaith organizations, professional women's groups and chambers of commerce.
To date, Dana Redd continues to tackle the tough issues in Camden by making difficult choices and pursuing sustainable solutions. She strongly believes that a holistic approach must be undertaken to rebuild a city and to create a more vibrant, thriving urban core. A results driven leader, Ms. Redd has a unique ability to inspire hope, to effect change, and to transform organizations. Dana Redd clearly understands the enormous responsibility that comes with leadership.
MELISSA ORSEN, CEO OF NJEDA
Melissa Orsen was appointed Chief Executive Officer (CEO) of the New Jersey Economic Development Authority (EDA) in February 2015. The EDA is an independent State agency responsible for providing financing to small and mid-sized businesses, administering tax incentives to retain and grow jobs, revitalizing communities through redevelopment initiatives, and supporting entrepreneurial development by providing access to training and mentoring programs.
Ms. Orsen most recently served as the Deputy Commissioner of the Department of Community Affairs (DCA), where she oversaw a budget of more than $3.8 billion and a workforce of approximately 400 employees. Prior to becoming Deputy Commissioner, she served as Chief of Staff to Lieutenant Governor Kim Guadagno, where she was responsible for the day-to-day operations of the Lieutenant Governor's office and the New Jersey Department of State. Her work was focused on coordinating and implementing statewide economic growth and job creation strategies.
NICK BAYER, CEO OF SAXBY'S COFFEE
Nick Bayer has always been in the business of bringing people together, whether it's as one of Philadelphia Business Journal's Most Admired CEOs or as a consummate team captain since Little League. So when he created Saxbys Coffee in 2005, he never really considered it to be a coffee company — instead, it's a hospitality company fueled by great coffee. Saxbys has since grown from one corner café to a 30-unit, Philadelphia-based hospitality business with a mission: Make Life Better.
Driven by deep-seated core values and O.D.D. (outgoing, detail-oriented, and disciplined) team members, Saxbys is headquartered in Center City Philadelphia with cafés in nine states and on a number of college campuses — and growing fast (30% a year fast). In April 2015, Saxbys opened its first experiential learning café. The product of a partnership between Saxbys and Drexel's Close School of Entrepreneurship, it's the nation's first entirely student-run café where students earn full academic credit through a university cooperative education (co-op) program.
Nick is currently the Entrepreneur in Residence at Cornell University's School of Hotel Administration and an adjunct professor at Drexel University, where he teaches a course in entrepreneurial franchising. As a frequent guest lecturer at Temple University's Fox School of Business, American University's School of Business and Penn State's Smeal College of Business, Nick loves supporting the next generation of entrepreneurs and encouraging everyone he meets to believe in the Saxbys mission and core values. He serves on the board of Big Brothers Big Sisters Independence Region and has been a Big Brother for eight years.
PEPE PIPERNO, CEO OF AC MOORE
Born in Italy and raised in Camden, Pepe Piperno's American dream is a little bit different than the one so often associated with well-padded bank accounts. Make no mistake, Piperno (pictured) does well for himself; but what's more impressive is how selfless he is when it comes to helping those in need. It inspires him and in many ways it defines who he is. It's something that was instilled in him by his parents and he's never forgotten it. "If you make it, there's a responsibility to give back," Piperno says. "It's a privilege to be able to do what I do."
As a youth, Piperno toiled sweeping floors at Sbar's, the arts and crafts distributor, back when it was located in his hometown. He stayed with the company throughout high school and when college didn't pan out for him, he returned to the company and wound up taking on a larger role. As years progressed, he went on to grow the company in several areas and would ultimately take over the business. He also went on to rescue locally based A.C. Moore from bankruptcy by purchasing the retail chain in 2011. It was in part a shrewd business move to help save one of his biggest clients. But like most things with Piperno, there was more than meets the eye.
PHOEBE HADDON, CHANCELLOR OF RUTGERS UNIVERSITY-CAMDEN
Prior to joining the Rutgers–Camden community, Haddon served as dean of the University of Maryland Francis King Carey School of Law, which benefited from the new, transformative academic resources and intellectual vitality that occurred under her leadership. In 2011, the school received a $30 million commitment from the W.P. Carey Foundation, the largest gift ever received by the University and its law school.
The new resources, targeted toward faculty development, allowed Haddon to strengthen the school's already nationally ranked programs in health, environmental and clinical law and to allocate additional resources to build its newer programs in business and intellectual property law. She also enriched students' legal education by expanding the law school's commitment to recruiting a diverse student body.
RALPH IZZO, CEO OF PSE&G
Ralph Izzo was elected chairman and chief executive officer of Public Service Enterprise Group Incorporated (PSEG) in April 2007. He was named as the company's president and chief operating officer and a member of the board of directors of PSEG in October 2006. Previously, Mr. Izzo was president and chief operating officer of Public Service Electric and Gas Company (PSE&G).
Since joining PSE&G in 1992 Mr. Izzo was elected to several executive positions within PSEG's family of companies, including PSE&G senior vice president – utility operations; PSE&G vice president – appliance service; PSEG vice president – corporate planning; and PSE&G vice president – electric ventures.  In these capacities he broadened his experience in the areas of general management, strategic planning and finance.
RAY AND TONY RASTELLI, FOUNDERS, RASTELLI FOODS GROUP
Ray and Tony Rastelli are the quintessential entrepreneurs; building one small storefront into a nearly $1 Billion global business. Together, they have managed to create substantial growth while keeping a family-oriented, small business feel. Rastelli Foods Group now includes several programs ranging from food service and retail to global distribution and home delivery.
REYNOLD P. CICALESE, CPA, PFS, CMGA, MANAGING SHAREHOLDER, ALLOY SILVERSTEIN
Managing shareholder and officer of the CPA firm, Ren received his bachelor's degree from Rutgers University. He is certified in New Jersey and Pennsylvania and is a member of the American Institute of CPAs, including the Tax, Information Technology, and Personal Financial Planning Divisions. With over 35 years of accounting, tax, and advisory experience to his name, Ren has earned certification as a Personal Financial Specialist (PFS), a prestigious and exclusive distinction shared by approximately 5,000 CPAs nationwide. He has also achieved designation as a Chartered Global Management Accountant (CGMA), recognizing his ability to provide financial and non-financial guidance to businesses on performance, growth, and in making critical business decisions based on his extensive experience in public accounting, financial and management accounting, consulting, and the management and operations of the firm.
RICHARD MILLER, CHIEF EXECUTIVE OFFICER, VIRTUA
Q1.    What advice would you give to younger business professionals?
A1. Being at the end of mic career, is to focus on the person in front of you and be a good listener. It's not just young professionals bit even older professionals. Their minds are racing ahead and talking before they are listener. Understand what the person in front of you is saying, and then have your own thought.
It's ok to say that you don't know something. As long as you can find the answer. Being honest and genuine. Bill Clinton was like that. People know you are really paying attention.
Q2.   What's the one thing young entrepreneurs should focus on in 2017?
A2. Beyond 2017, if you're negotiating and doing deal making, working with other parties. Really find out what the other person wants. A lot of young people think that they have to win this. But part of the approach has to be. What does the other person want from me and a win for them. Going into those discussions whether it's a competitor or a partner, we are trying to create a win win…instead of being overly aggressive. What makes this a good deal for you and for this relationship. Then come back with the answer. Building a relationship instead of demanding something. Say to the party and across the table and ask what do you want to see out of your company… what would make this a good deal for you. IF you answer directly, you'll get an answer. Especially if it's something that's a good thing. Don't want to lose the deal. You got to know who is sitting across the table. Understand their style. Negotiate from a point of strength and not weakness. Find your way through that before. Being a little bit humble. Start a dialogue. Who you're negotiating with and what their needs are.
Q3.    What has been a mistake that you made early on that you wish you knew today?
A3. As a young CEO…became a CEO at 42. The biggest mistake was trying to do     everything myself. That becomes a heavy burden. As I sit here today and look back, I had a    lot of talent today. I am a doer. I want to make sure it's done right. You have to depend on hiring and relying on great people. Stay above the fray, see the big picture. Are they getting done and done right. Pay appropriately. Have transitioned. Strategy and relationship. It took him a few years to change the thought process. Second year. Someone that's a doer you have to pull yourself away a little bit.
ROBERT CURLEY, MARKETING PRESIDENT OF TD BANK
Rob Curley leads commercial and small business lending teams throughout Mercer, Burlington, Camden, Gloucester, Cumberland, and Salem Counties as well as oversees all corporate and charitable giving throughout that footprint. Rob has been with TD Bank (formerly Commerce Bank) since June 1989 where he started as a Part Time Teller.  During the 1990's, Rob held a variety of positions including: Small Business Lender, Commercial Lender, Workout Officer, and Retail Lending Department Head. He was promoted to Regional Vice President for Camden and Burlington Counties in December of 1999 and his current position in March of 2008. Curley is a graduate of Penn State University and did some post graduate work at Villanova and Temple. He's extremely active in the community and currently serves on several boards. He has two children and resides in Marlton, NJ.
ROBERT HOGG, MANAGING PARTNER, ANCERO
Q1.    What advice would you give to younger business professionals?
A1. When I think of advice to give to a younger business professional:
They have to establish a plan for themselves and put it in writing: too often there is no real plan, and they don't have to have a novel but have a 1,3,5-year plan and make sure they reference and keep themselves on track. I did that, I had very specific plans, advice that was given to me.
It's a more complex world now, finding a mentor that can help you and direct you. Having a mentor is very important, ideally someone within your industry is preferred.
Making sure you build a network of professionals you can leverage. Chambers of commerce, charities, you can't build a name for yourself if you're in a vacuum. People skills are very important.
Don't be afraid to take on big challenges and take on something, put yourself out there and separate yourself in the crowd. It builds confidence and depends the pool. Young people can be shy.
It's never too late to start over. If you're not happy, it's ok to change the direction. There is a big world and there are a lot of things that you can do, don't be afraid to switch it up.
Q2.    What's the one thing young entrepreneurs should focus on in 2017?
A2. They need to focus on the biggest most important goal and make sure all of their actions are supported. People tend to focus on too many things and distractions the greatest success comes from focus, especially if you're trying to start a new business or offer a new product, but real success comes from focus. Your product or service offering speaks for itself.
Q3.    What has been a mistake that you made early on that you wish you knew today?
A3. In the beginning, I tried to do everything myself. A good entrepreneur or leader knows how and when to delegate. To me, that's especially true. If you try to do everything yourself, you slow your progress. You make more mistakes than you should. I knew early on that I needed to find a good salesman, engineer, and legal advice. When you try to do it all yourself it tends to work out very well.
RON JAWORSKI, CEO OF RON JAWORSKI GOLF
After a 17 year distinguished career as an NFL quarterback, today Jaworski is coaching football fans on TV with a multiplatform NFL analyst role that includes appearances on Sunday NFL Countdown, Monday Night Countdown, NFL Matchup, NFL-branded specials, Mike & Mike in the Morning, Pardon the Interruption, and other platforms and shows throughout the year. ESPN'S Mike Tirico said, "If you made a list of 10 guys on TV in any sport as an analyst who you'd want to have a beverage with and watch a game, he's [Ron Jaworski] high on that list." 
Before switching to his current multiplatform analyst role with ESPN, Ron spent five seasons in the booth with Mike Tirico and Jon Gruden as the color commentator for Monday Night Football. Jaworski's passion for football can be traced back to his days as a kid growing up in the gritty steel town of Lackawanna, NY.
RONALD NELSON, CEO OF AVIS BUDGET CROUP
Ronald L. Nelson is chairman and chief executive officer of Avis Budget Group, Inc., a leading global provider of vehicle rental services through its Avis and Budget brands, with 10,000 rental locations in approximately 175 countries around the world.
Prior to joining Avis Budget, Mr. Nelson served as president, chief financial officer and director of Cendant Corporation, with responsibility for strategic and financial planning, treasury, financial reporting and accounting, internal audit, tax, investor relations and corporate communications, as well as the matrixed administrative functions that served Cendant's business units. Cendant was the parent company of Avis Budget, which became a stand-alone public Company under Mr. Nelson's leadership following Cendant's separation into four independent businesses in 2006.
RUSS HAWKINS, PRESIDENT AND CEO OF AGILENCE
A 28-year technology industry veteran, Russ is responsible for developing Agilence's overall strategy and leading its growth. Prior to Agilence, he built two early stage technology companies into successful businesses. He was President and CEO of SilverStorm Technologies, a developer and manufacturer of high performance computer networking equipment, from 2004 until 2006 when he sold the company to QLogic Corporation. Prior to SilverStorm, he was the President and CEO of Paragon Networks, a developer of wide area backhaul solutions for wireless networks, which he sold to Carrier Access Corporation in 2003. Prior to Paragon, Russ spent 15 years at Lucent Technologies in a variety of management positions. He graduated from Boston College in 1980.
SCOTT O'NEIL, CEO OF THE PHILADELPHIA 76ERS
Scott O'Neil is a dynamic leader who inspires teamwork and drives business results.
As Chief Executive Officer of the Philadelphia 76ers (NBA), New Jersey Devils (NHL) and Prudential Center, the state-of-the-art multi-purpose arena located in Newark, N.J., O'Neil oversees the business operations of three of the top brands in sports and entertainment.
O'Neil had a measurable impact on the culture of all three businesses when he assumed the CEO position in August 2013. With the belief that talent wins, he recruited an enviable roster of the top people in the industry, and he continues to invest in creating the most energizing, challenging and inspiring workplace in the world. O'Neil's annual "Go Forward" leadership retreat brings together senior staff members from all three business units to strengthen company values, build relationships, share ideas and boost business efficiencies. He also spearheaded significant changes to customer service by partnering with Ritz-Carlton (Devils/PruCenter) and Disney (Sixers) for fan engagement training.
SETH BERGER, MANAGING DIRECTOR OF THE 76ERS INNOVATION LAB
Seth Berger earned his MBA in 1993 from the Wharton School and his Bachelor of Arts in Economics from University of Pennsylvania in 1989. Seth has been the CEO of four businesses in the consumer space, and his fifth "venture" has been to build an elite high school basketball program as Head Coach. In these ventures, Seth has started with a hyper focus on the understanding of the target consumer, with the philosophy that every consumer business must meet and communicate a specific consumer need to survive. After that, he has worked to create branding and marketing strategies to drive messaging that sticks in a world of constant consumer messaging.
SUSAN STORY, PRESIDENT AND CHIEF EXECUTIVE OFFICER OF AMERICAN WATER
Susan N. Story is president and chief executive officer (CEO) of American Water, the largest publicly traded U.S. water and wastewater utility company. In this role since May 9, 2014, Ms. Story leads a team of 6,700 dedicated professionals who provide regulated and market-based drinking water, wastewater and other related services to an estimated 15 million people in 47 states and Ontario, Canada. She is responsible for developing the overall strategy and vision of American Water and directing its key business development initiatives.
Ms. Story joined American Water in April 2013 as chief financial officer (CFO). In this role, she had responsibility for all financial functions, including directing and coordinating all company financial objectives and obligations; ensuring the integrity of financial statements; developing budgets for both annual and interim periods; developing cash management investment strategies; maintaining a financially solvent organization; leading Sarbanes-Oxley; and overseeing the shared services organization.
THOMAS J. DOLL, PRESIDENT AND CHIEF OPERATING OFFICER, SUBARU OF AMERICA INC.
Q1.   What advice would you give to younger business professionals?
A1.    We are in an era where continuous learning is the norm to stay current with all the changes in technology and this affects business.  Business tools are changing dramatically through the use of analytics and big data.  In my early career years, for example, the technology did not change as often and I could keep up with it; but in these times, the tools are changing continually.  This puts more pressure on people to keep their skills sharp.  This is truly a knowledge-based economy where anyone with a laptop and internet connection can be your competition.  Don't be afraid to engage a wider group when considering ideas and their application.
Q2.   What is the one thing that young entrepreneurs should focus on in 2017?
A2.    Your competition is anywhere and everywhere in the world.  In this digital/internet age, ideas travel as quickly as a mouse click.  Remember, ideas can be found anywhere.  For aspiring entrepreneurs, it is more important than ever to take care of your new customers who are your early adopters of your product or service(s).  They will give you access to the larger markets … and with the internet, this can happen much faster but only if you can satisfy the reason why they purchased your product or service.  Even though Subaru has been in the U.S. for almost 50 years, we still consider ourselves entrepreneurial because our size.  As we have grown over the past 6-7 years, we have increased our sales from 180,000 to 615,000 units, growing at a CAGR of 15.2%.  However, we are still a relatively small brand in the U.S. market with a market share of about 3.8%.  These customers are new to the Subaru brand and this is their first experience with us.  We have to make sure we satisfy their buying objectives if we are going to get access to their network of friends, family and business colleagues so we can further expand our sales.
Q3.   What has been a mistake you made early on that you wish you knew today?
A3.    There is a tendency once someone reaches a certain level or they achieve certain years of experience and success to think they know it all.  I once heard the late great John Wooden, the legendary coach of UCLA's Basketball dynasty in the late 60's through the early 70's, say something that has stayed with me over the years.  He said, "It's the things you learn after you know it all that makes all the difference."  My advice would be to stay humble, keep listening and watching because one never knows it all.  As mentioned above, with all the change coming faster and faster, it's more difficult for people to adjust to all the changes and, therefore, it is impossible to "know it all."
TODD BAVOL, CEO OF INTEGRITY STAFFING
Mr. Todd B. Bavol Co-Founded Integrity Staffing Solutions, Inc. in 1996 and serves as its President and Chief Executive Officer. Mr. Bavol is accountable for the overall leadership and vision of Integrity Staffing Solutions. He has over 13 years of staffing industry experience and prior experience in financial management and operational management. Mr. Bavol has the practical experience and entrepreneurial spirit to lead Integrity. Mr. Bavol served as Vice President of a major regional staffing company with revenues in excess of $40 million. Mr. Bavol served for 7 years with a national company with revenues in excess of $1 billion, holding positions in operations, sales and regional management.
TOM MORETON, PRESIDENT OF CONTEMPORARY GRAPHIC SOLUTIONS
A highly motivated and driven individual with a proven track record of business ownership and leadership qualities, including success in sales, marketing and business development. A results oriented problem solver with a reputation for getting the job done, with the ability to positively influence and motivate employees and clients. A confident, creative professional with a high leadership and sales aptitude who is able to effectively develop, implement and consistently achieve goal through thoughtful strategic planning and execution. A supporter of the local community through many personal and business efforts, including education and special programs or activities.
VERNON HILL, CHAIRMAN AND FOUNDER OF METRO BANK
Mr. Vernon W. Hill II is the Founder of Metro Bank. Mr. Hill is the Co-founder of Brown & Hill Publishing, LLC. He was employed at Metro Bancorp, Inc. He was a Consultant of Republic First Bancorp Inc. until December 2016. He was a Co-founder of Hill-Townsend Capital, LLC. Mr. Hill founded Commerce BanCorp. Inc. (NJ) and served as its Chief Executive Officer and Secretary until July 31, 2007. He founded Commerce Bank, National Association and served as its Chairman, President and Chief Executive Officer. Mr. Hill served as the President of Commerce BanCorp. Inc. (NJ) from 1982 to February 5, 2007 and its subsidiary, Commerce NJ from 1973 to February 5, 2007. Mr. Hill has been the Non-Executive Chairman of Metro Bank PLC since January 2013. He has been the Chairman of Republic First Bancorp, Inc. since December 2016. Mr. Hill has been Chairman of Salad works, Inc. since March 2008. He served as Chairman and Director of Commerce BanCorp. Inc. (NJ) from 1982 to July 31, 2005. Mr. Hill served as Chairman of Commerce Delaware since October 1999, Commerce Shore since January 1989, Commerce North since January 1997, Commerce PA since January 1987 and Commerce NJ since 1973, which are subsidiaries of Commerce BanCorp. Inc. He has been a Member of Advisory Board of Metro Bank PLC since February 2017. He serves as a Non-Executive Director of Metro Bank PLC. Mr. Hill served as a Director of Commerce NJ since 1973. He served as Director of Commerce PA, Commerce Shore, Commerce North, Commerce Delaware and Director of Commerce Bank.
Leading Ladies In Tech: Caitlin Clark Zigmond
Caitlin Clark Zigmond is the Vice President of Product Management at CoreDial. She shares her experience of over 30 years where she has worked with numerous companies under several different capacities. She started out in Hi-Tech as the Director of operations working for a company that built precision hot stages in science and industry, which involved working with one of the first windows based research pieces of equipment. From there, Caitlin decided that she wanted to become an entrepreneur and started her own catering business. Growing up, she cooked at home as both her parents were working, and that influenced her first business. She bought a company with just four employees and grew it to the third largest company in Boulder, Colorado. Caitlin gave up the business to start a family with her partner. Over the next few years, she went from being the first Product Manager for New Global Telecom (NGT), to Product Lead for Hosted PBX, then Advanced Voice at Comcast who acquired Hosted PBX, and finally to CoreDial.
Caitlin spoke about the hurdles she had to face in the workplace and managing a work/life balance. Ruth Bader of the Supreme Court is her female role model because of how she has consistently broken down barriers throughout her career while maintaining a true level of professionalism. Though she's faced immense challenges and a heavy degree of sexism for her role in a previously all-male space, she has a fierce dedication to equality. Caitlin said it reminds her to connect to all those around her, whether it's family or a more professional setting. As Caitlin says, "Be open to new things and stay strong on your life's journey."
Philly Startup PiperWai Solves Your Sweat Problems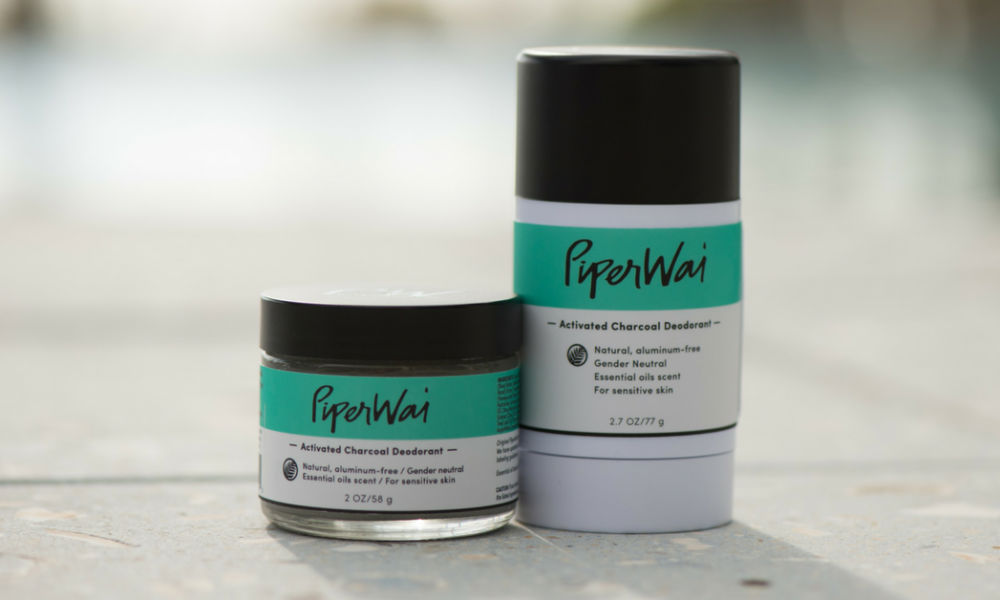 One of Philly's top startups, PiperWai, was founded by Jess Edelstein and Sarah Ribner, two entrepreneurs with a knack for building a brand and staying authentic. They penetrated the highly competitive deodorant market by introducing a natural deodorant that actually works as advertised. Whether you are health conscious or just a regular user, PiperWai was introduced to solve your sweat and odor problems. The team has no plans on moving anytime soon. According to Jess, "Philly startups are extremely supportive."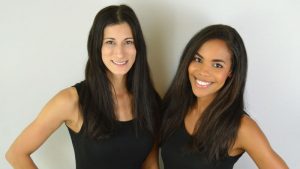 PiperWai is a natural charcoal based deodorant free of aluminum and other harsh chemicals that are usually found in conventional antiperspirants. Jess and Sarah started off with a creme deodorant and recently launched a stick applicator by popular demand. Activated charcoal is becoming an increasingly popular ingredient in cosmetics because of the health benefits and various uses. By using it in PiperWai's deodorant mixture, it absorbs moisture and fights odor without staining your clothes. The essential oils give off a spa-like scent that appeals to both men and women. And, in case you're wondering, it's perfect for sensitive skin!
I had the opportunity to connect with Jess Edelstein, Co-Founder of PiperWai, and was heavily impressed by the perseverance that she and Sarah Ribner has shown for their brand's success long before appearing on Shark Tank. From being 9 year old entrepreneurs in elementary school with their lemonade stand to self-made moguls, there's no stopping Jess and Sarah. As any entrepreneur can tell you, the process is difficult and the hours are long, but the result is worth it's weight in gold. This is the story of two best friends that embarked on an amazing journey together, and there seems to be no stopping them.
Before reaching their height of success with PiperWai, Jess's day job was a real estate agent, selling houses to make ends meet. When PiperWai first launched, Jess and Sarah worked 80-100 hours per week pumping out the mixture into jars by hand. PiperWai has always been a business that has been bootstrapped, even after appearing on Shark Tank. Their first office was a closet, but expanded exponentially as demand began to rise. Real estate money became less significant and PiperWai became the core focus. Jess and Sarah moved production from making 300 jars at their home office to a copacker to keep up with demand. PiperWai is now the 3rd fastest company on Shark Tank to reach $1 million in revenue and the business has grown 6000% since.
You can now find PiperWai in every GNC in the country and every Whole Foods in the Mid-Atlantic region. You can also find them at over 200 independent retailers and online on websites like Lucky Vitamin. When they first appeared on HSN, they completely sold out. Not only is PiperWai good for your body, they do good for the community as well. They donate a portion of their sales to non-profits. Bloggers rave about PiperWai and express how much the natural charcoal based deodorant has changed their daily routine.
One of the best piece of advice Jess has is, "Bootstrap everything until you cannot anymore. Work out of your apartment. You do not need to appear fancy early on. Reinvest back into your product. It's going to be hard. No matter how hard you work, it is going to be difficult. The short term discomfort is beneficial." Entrepreneurship is not for everyone, but for those, like Jess and Sarah, who persevere and continue to invent in the business, the benefits are astronomical. They enjoy the flexibility of not being chained to a desk. Jess has not set an alarm in 2 years. Entrepreneurship feels more rewarding to these founders, especially after all the effort and looking back how far they've come.
Finding the right deodorant takes a large amount of commitment, something that these young founders understand. PiperWai went all natural with their product and is quickly cornering the market by outperforming their competitors. Jess and Sarah has come a long way since mixing the PiperWai formula in a closet to the sound of Taylor Swift.
How To Find Your Dream Job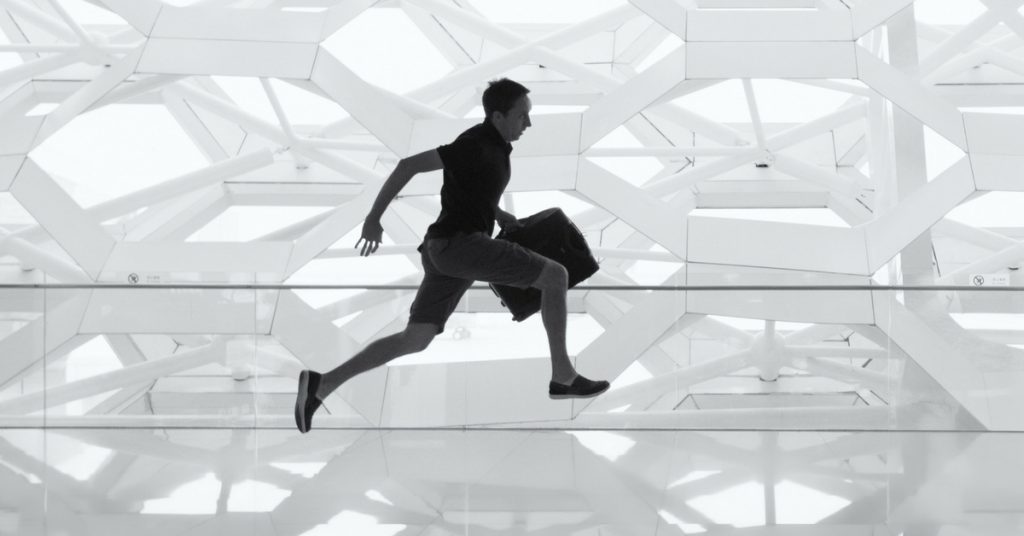 Do you remember being in your teens and people asking you what you wanted to be when you grew up? Most people do not normally have an answer to this question, which is quite understandable since most of us don't have a career path figured out at this stage in our lives. The good news is that you don't have to decide on your career after high school or in college. According to Forbes, most of us will have 15 to 20 jobs in our lifetime and could end up changing jobs every 4.4 years.
With all the career options available, how do you find your dream job?
Strength
One ways to find your dream job is to play to your strengths. If you're good at writing for example, you can be a teacher, journalist, copywriter or author. If you're the outdoorsy type, you can be a trail guide, camping guide or survival expert. Your love of math and solving problems can make you a good coder. Your strengths are a good indication that you should be doing something with them. It is also easier to be happier of you have a career that suits your strengths.
Take Classes
Taking classes and trying something new can help you discover your passion and lead you to your dream job. You can attend workshops, scour YouTube tutorials, or read books to find out where your passion lies. Exploring and finding out what you like can lead you to career paths you've never thought of before.
Work Environment
Another way to find your dream job is to consider what kind of working environment you thrive in. For example, for people who like being flexible and independent, working online might be a good option. For those who prefer a more traditional form of work environment, there are plenty of office jobs and career options. The same is true for people who like being outdoors or close to nature. Working in an environment you like can lead to better job satisfaction and help you fulfill the lifestyle you want to lead.
What Makes You Happy
Doing what makes you happy can lead you to your dream job. There are many things we like to do for "fun" that actually makes us happy. For instance, some people have fun working with children, which can lead to a career in teaching or child psychology. People who have fun while working with crafts can become crafting gurus with businesses. Doing what makes you happy is a good way to make money while having fun at the same time.
Informal Interviewing
Set informal meetings, like meeting over a cup of coffee, with prospective employers and people in the industry to discuss job expectations and see if they are potential fit for you. This process can help you find your dream job by eliminating jobs or industries that are not suitable for you. With the information you get from your informal interview you can make the decision process easier while networking possible contacts in the industry.
Finding the dream job is a challenge that everybody faces. There are many people working today who are not happy with their jobs but do it anyway to put food on the table. Finding your dream job will help you do the same, but at least you are happy working in an industry you love and are passionate about.