Owner's Mag: RadRover Electric Bike Review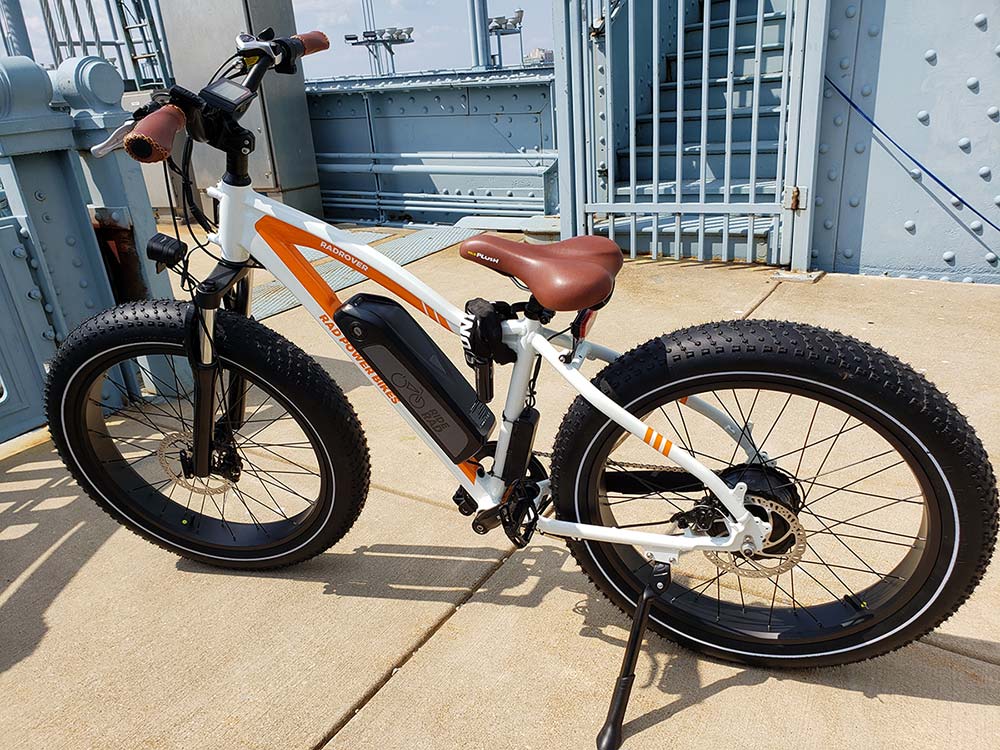 The US has seen a rise in biking trends in the past couple of years. More people use bikes to go to work. It's a way to save up on gas, help the environment, and get some workout done.
For bike enthusiasts in the US, biking means testing their bikes' limits as they enjoy the great outdoors. Electric bikes or fat bikes offer these bikers a chance to use their bikes for every trail and occasion.
One of the electric or fat bikes you can see in the market is the RadRover Electric Bike. Just like any other e-bike or fat bike in the market, it helps you navigate through different terrains and trails. You can also speed up or cruise as you wish. With so many e-bikes in the market, how does the RadRover Electric Bike stand out?
At A Glance: The RadRover Electric Bike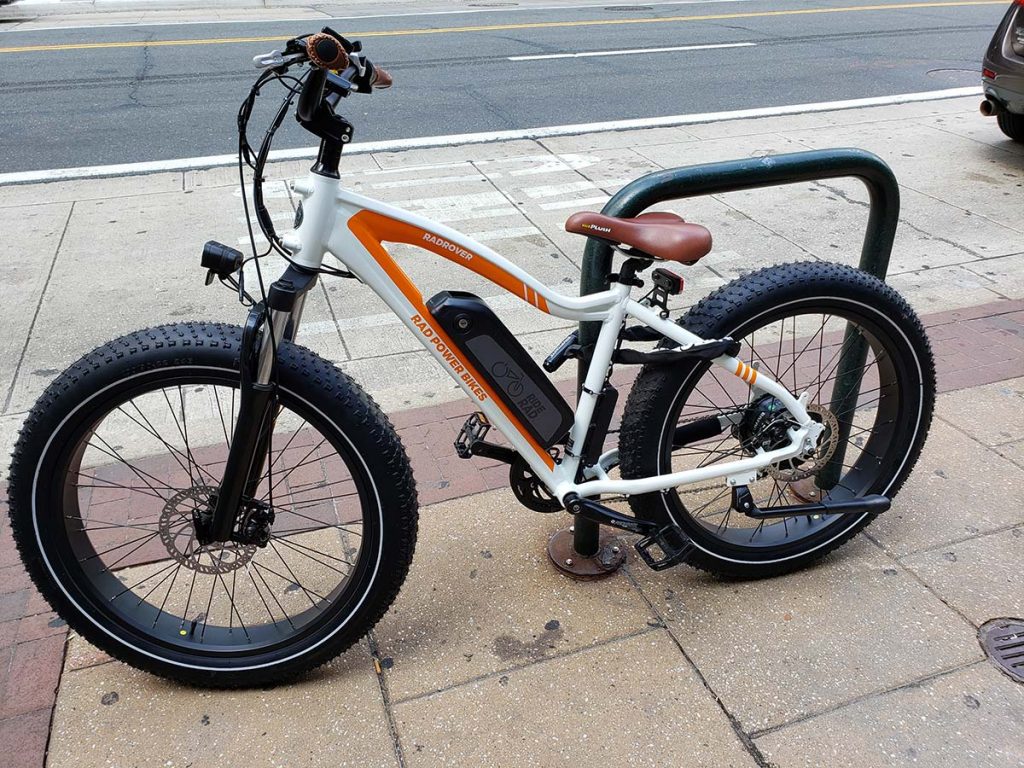 What makes the RadRover different?
The Pedal Assist Systems (PAS) and throttle helps boost bike speed
Safety features for any time of day or terrain
Great for workouts
Power up through charging
The Need for Speed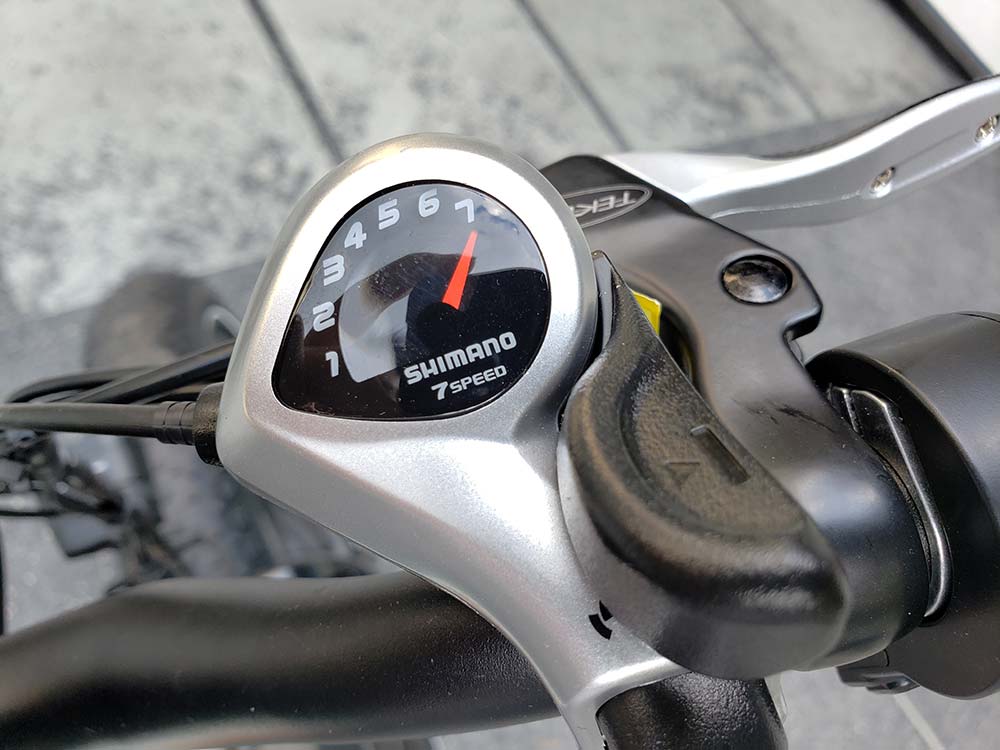 The RadRover Electric Bike has a 750W Bafang Geared Hub Motor. In layman's terms, it gives you all the torque you need to power through that terrain. However, some say the sound of the motor is noticeable at slower speeds. If you speed up (safely, of course, never forget that), the sound fades.
Current e-bike laws in the US indicate that you can ride up to 20mph only. The motor will help you stabilize your speed without incurring any fines or warnings for speeding.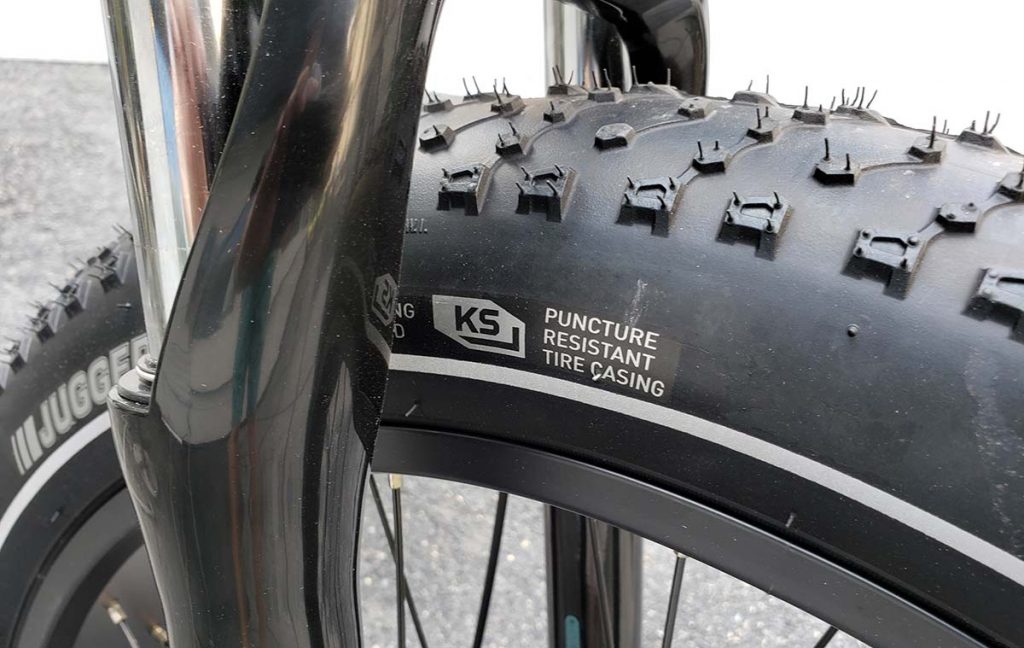 Their Kenda 4" tires are huge and wide but it offers stability and makes it light and easy for you to navigate and shift to any type of trail. Their front RST suspension work helps riders have a smoother ride.
The electric bike's pedals are made out of metal, which makes it sturdy and stable as you cruise or speed up. The PAS can help you speed up without the need for a throttle. It has five different levels.
The higher the PAS, the lighter and faster your ride is. You might want to save some juice for the trip home because it can drain your battery faster. But, if you want to have a quick stroll in the park or want to have a lower body workout, use levels 1 or 2.
If you need to boost your riding speed, you can activate the half twist-grip throttle. You can activate it on-demand. But don't worry if you accidentally pressed on it, since it has a power button for incidents like that.
Safety First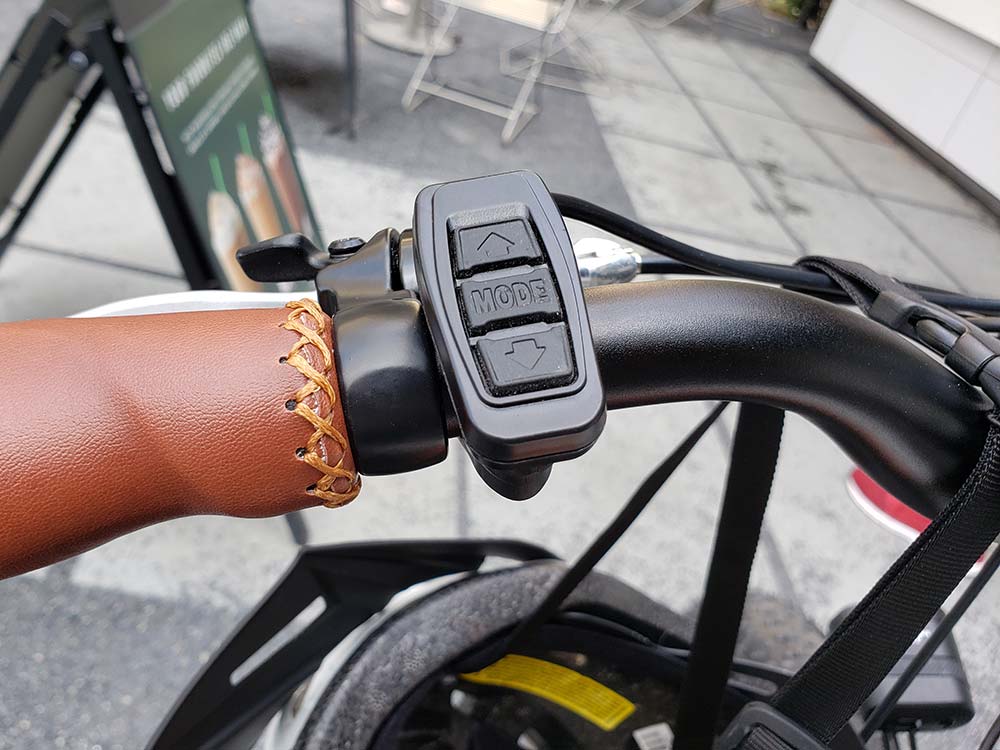 If you're riding at night, orange reflective strips glued on the tubes can help others become aware you're there. Reflective sidewall strips are also attached to the bike spokes.
At night, riders can turn their LCD backlight to check their speeds and battery life. It turns on along with the headlights and brake lights. It has a strobe feature that can alert others.
The RadRover Electric Bike's Kenda puncture-resistant tires will protect the tires from any sharp or pointed objects like glass or thorns. Due to the wideness of the tires, riders can expect a non-slip grip when braking.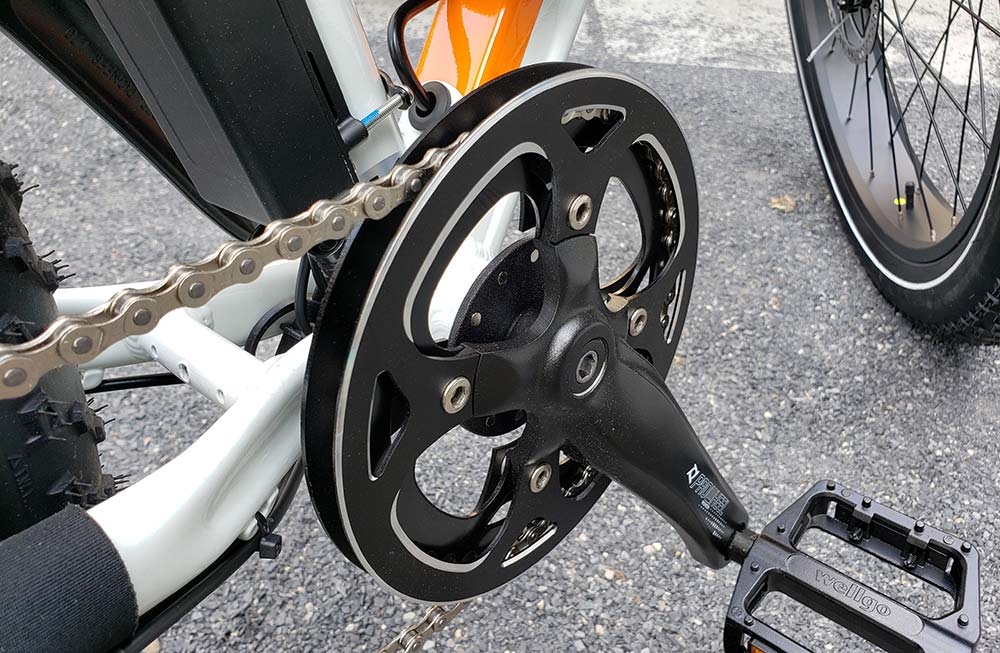 Their brakes are responsive due to the sensors and can help a rider from slowing down to stopping entirely. While their brakes are powerful, you might need some time to adjust.
While you're riding uphill or downhill, you have shifters right next to the throttle. It'll help you take control as you pedal some steep terrains.
Have Fun While Getting Fit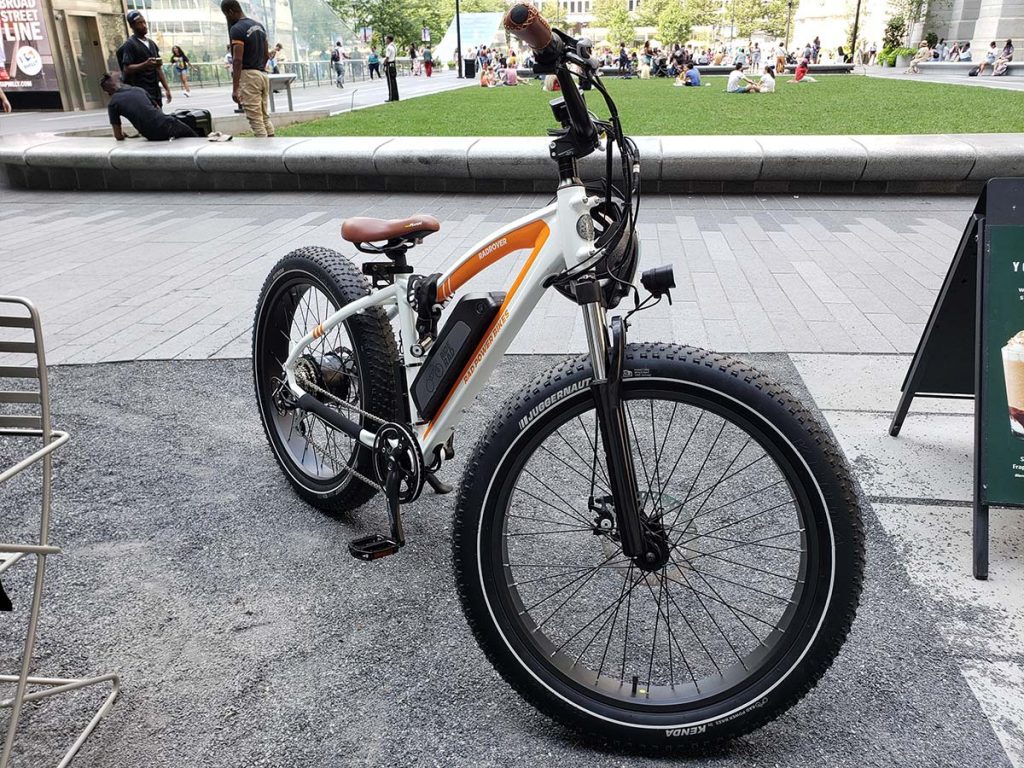 Cycling is a hobby that lets you enjoy the great outdoors and get some exercise out of it as well.
For the young at heart, biking is one of the ways you can improve your health.
Many riders find that biking with RadRover improved their overall health. You don't have to test your limits by going on an all-terrain bike trip. Take it to your nearest grocery store or mall, that would help you save up on gas and give you the exercise you need daily.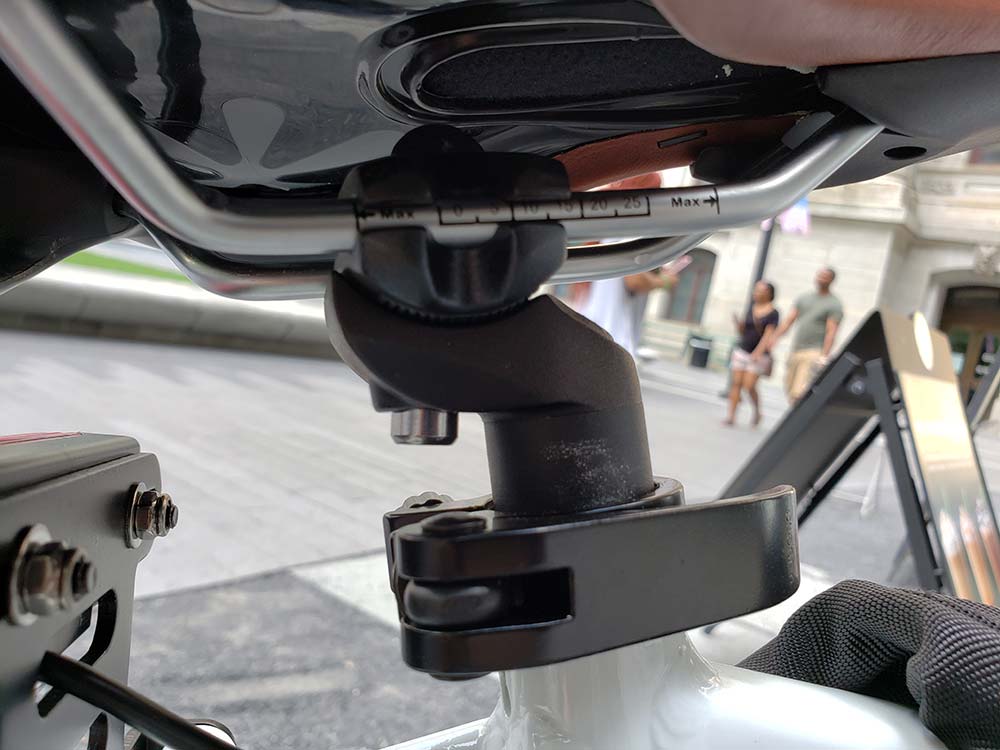 One of the reasons the RadRover improved some of its bikers' health was because of the way they're seated. Instead of leaning forward, you remain upright on your bike. It puts less strain on your back and neck and it helps your posture. If the bike affects your posture, you can adjust the seating the way you want it.
Plus, the seats are comfortable!
You've Got The Power

Going on your next adventure? Charge your bike 5 to 6 hours before you hit the terrain and ride for up to 45 miles on a single trip.
Don't worry if your smartphone runs out of juice, the RadRover Electric Fat Bike can charge it while taking your bike out for a spin.
Pricing
Some electric fat bikes run for $2,000. If that's too steep a price, RadRover's Electric Fat Bike is priced at $1499 with free shipping for the lower 48 states. If the price is too much for you, but you want this bike so bad, you can go for $91/month payments by using Affirm.
If you live in Hawaii, you'll need to cash out $400 for shipping. Sadly, for Alaskans, you need to contact the store directly if you need to buy one.
Conclusion
The RadRover Electric Bike enables riders to have fun (and get some workout done) at any speed. The e-bike also ensures the safety of its riders, which doesn't get in the way of riding. For a mid-range priced e-bike, other e-bikes have got some serious competition.
So, whether you're buying to save up on gasoline costs (and the environment) or an e-bike enthusiast, this bike is for you. It's an all-around bike taking you to places smoothly and safely.
Top 5 Cities To Move To For Millennials On A Budget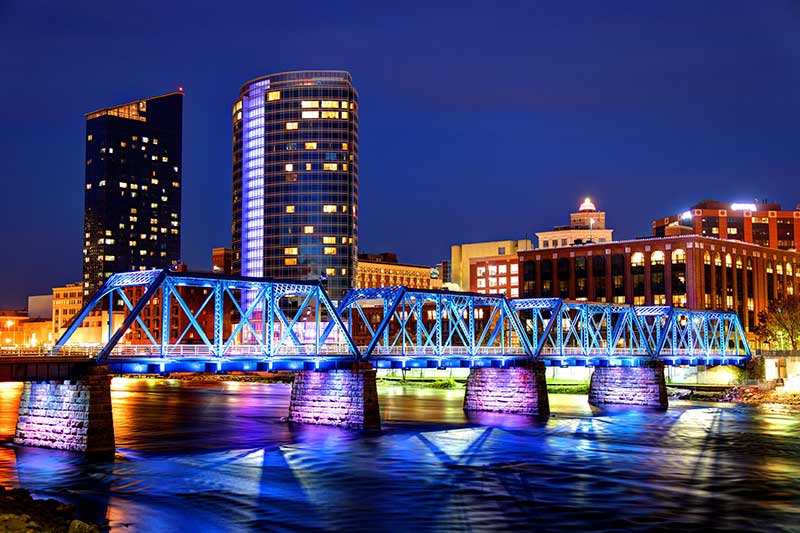 At some point in our lives, we've envisioned living comfortably in LA, NY, or other big cities in the US. It's all thanks to what we view in movies or TV shows. Sadly, due to rising costs and unforeseen economic circumstances, we may no longer attain our dreams to become a big shot in a big city.
However, hope's not all lost for millennials. There are still areas in the US where you can make a decent living without breaking the bank. In this article, we discuss the top 5 best cities for millennials to live while on a budget.
1. Raleigh, NC

Average cost of living:
Food: $388.12
Rent: $1,214.35
Utilities: $127.21
Internet: $55.79
Raleigh has become one of the best cities for Millennials because of the growing number of tech companies setting up camp in the city. Sure, there's Silicon Valley and Seattle, but East Coast millennials won't have to travel far to achieve their dreams of working with a tech company.
If you plan on working in the Research Triangle Park, you won't have problems with the commute. Bus fares are cheap, and some buses have Wifi installed.
It's not all work in Raleigh, though. Raleigh residents will have a lot to explore in their city because of their museums, parks, and attraction. Among the cities in the list, Raleigh hosts music shows almost every day in different venues. Music lovers will enjoy their time living here to discover various artists.
Besides that, Raleigh has a booming nightlife thanks to its bars. You've got choices between hidden or underground bars, so that you can visit a different one after work or on the weekends.
2. Columbus, OH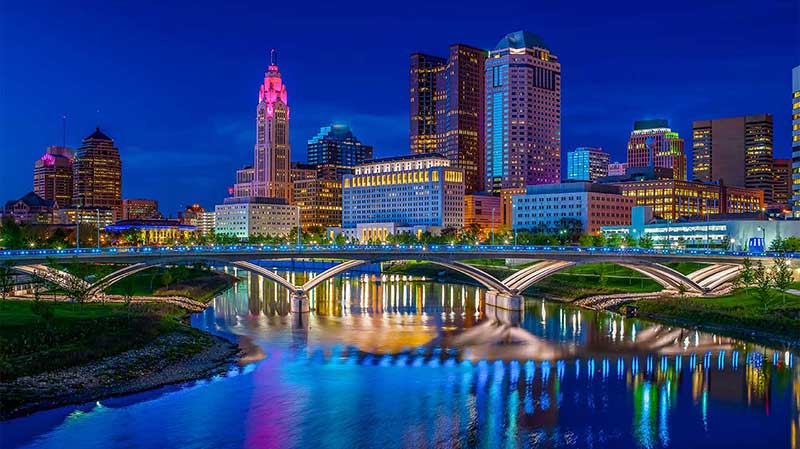 Average cost of living:
Food: $302.97
Rent: $1060.74
Utilities: $170.83
Internet: $57.40
Just like Raleigh, Columbus, Ohio, also has a thriving tech hub. In connection to that, Columbus is making developments in becoming a Smart City. Since their win in the 2015 Smart City Challenge, they're making commitments to transform the city through technology. Who knows, when you move there, you might get to see a glimpse of the future.
As for the commute, you might have to take the bus or bike around the city. You can even ride an open-air golf car for free in Downtown Columbus.
People have also started to take an interest in Columbus because of its culture and breweries. One of their most popular attractions is the German Village. So, if you're craving German food or want to learn more about German culture, that's the place you want to be.
As for the breweries, Columbus has the famous Brewery District, where you can try out their most popular brews. Plus, it's right beside the German Village, so you have more booze choices.
Also, Columbus is dubbed as America's test market. People in Columbus get the first taste of the hamburgers and wear the newest designs. So, if you want to become a trendsetter, pack your bags to Columbus and take snaps for the 'gram!
3. Grand Rapids, MI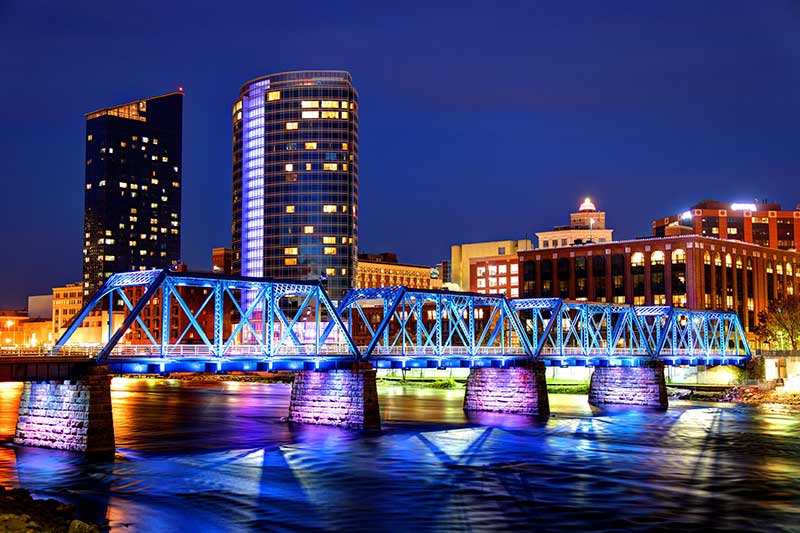 Average cost of living:
The Right Place finds the city is the number two destination for millennials to live. Aside from its affordability, its overall atmosphere is what attracts people to visit and live there.
If you plan to or want to work for the healthcare or manufacturing industry, you can thrive in the Grand Rapids, since those have prospered in the city. However, you'll still find work for any industry since there's a high demand for employees there. According to Area Vibes, there's a 6% unemployment rate in the city, so you still have a high chance of getting employed anywhere. That's why it's one of the best cities for Millennials.
Cycling is a much more affordable alternative to driving a car in Grand Rapids. You can take a bus, though, but the stations are limited.
Grand Rapids is almost an hour's drive to the beaches in the state if you want to live in an affordable city and go to a beach. However, much as you would like to go to the beach in your swimwear, you might have to prepare winter jackets because the weather is unpredictable. You can still enjoy some activities like visiting breweries and cafes to warm you during winter or become your hangout place with friends.
4. Austin, TX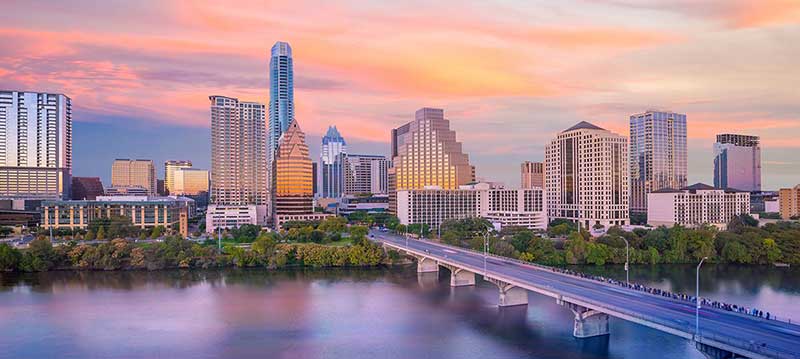 Average cost of living:
Food: $320.04
Rent: $1,660.45
Utilities: $154.52
Internet: $59.83
As compared to other cities on the list, Austin may have a higher cost of living. Still, Austin appeals to millennials because of their booming economy and sustainability measures.
In terms of commute, you may face challenges with traffic. You may use the bus instead or ride a bike to divert from the traffic.
If you're saving up for something, but want to skip out on doing something extravagant, there are free events like live performances and music fests.
The one thing any Austin resident shouldn't miss out is to try food trucks in the park too. It's something you can splurge on once in a while. Plus, Austin is the home to the South by Southwest (SXSW) festival happening every March. Here, you can discover new artists or catch their faves. These should serve as a reason why Austin is one of the best cities for Millennials to move to and build up their career.
5. Boise, ID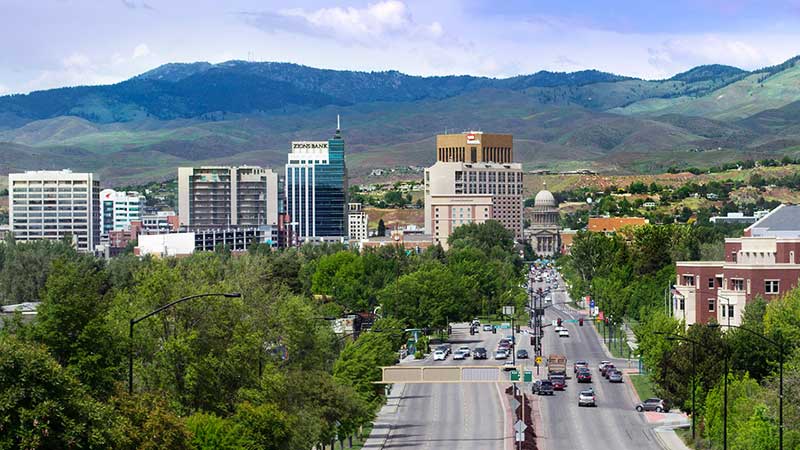 Average cost of living:
Boise has emerged as one of the leading cities to live in because of its affordability. Even California and Washington millennials move to the city for a lower cost of living. One thing that may stop you from relocating is limited public transportation.
However, Boise is also making developments in becoming a greener city like bike rentals and geothermal energy. So, this is perfect for the environmentally conscious millennials. That's why it's beginning to set itself up as one of the best cities for millennials.
In terms of work prospects in Boise, you can work for any industry, but you can consider becoming an entrepreneur. It's gaining attention as one of the fastest-growing cities to launch a startup.
Residents of Boise rave about the Boise River Greenbelt, where one can enjoy biking and scenic views. If you're an outdoorsy person, you'll enjoy hiking and skiing as well. If you're into art and theater, you're in luck because you can visit museums during the weekend and watch a production by the Boise theater companies.
Top 10 Android Phones Under $500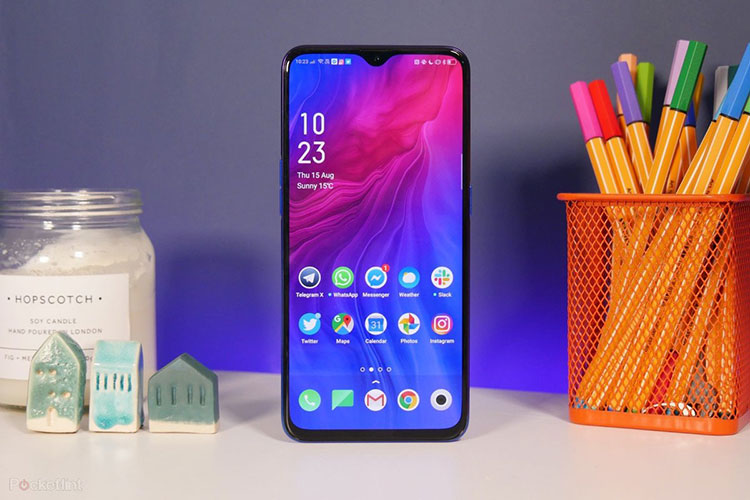 If you are scouting for quality Android phones under 500, look no further.
We all know that smartphones are almost a necessity nowadays. But some models are just too expensive to obtain. And that is why we are here to help you.
Here are the best Android phones under 500. Our list was based on overall performance, display, features, and price.
1. Oppo Reno Z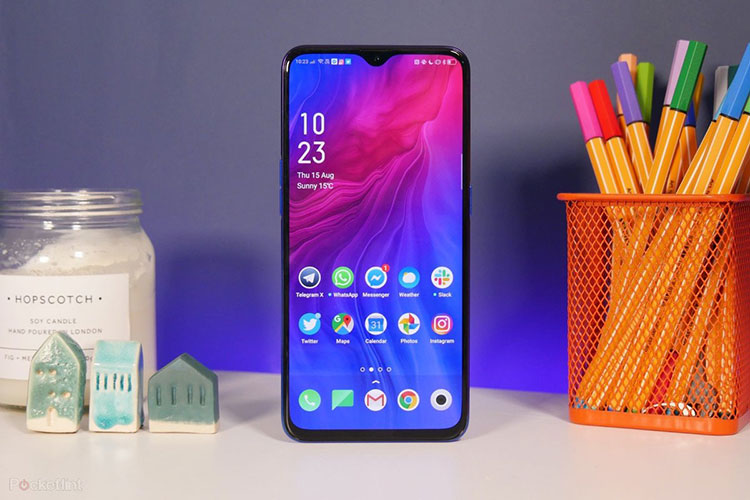 A quality smartphone doesn't have to be expensive. And that's what Oppo Reno Z shows us all. One of the best things we love about this Oppo model is its sleek and stylish design. You will also enjoy the gadget's AMOLED display.
Now, if you are a fan of bigger devices, this should do you good. However, if your hands are quite small, it could be a challenge to use. While it isn't readily available in the US, you can get yours from other regions.
Price: $499
2. Sony Xperia 10 Plus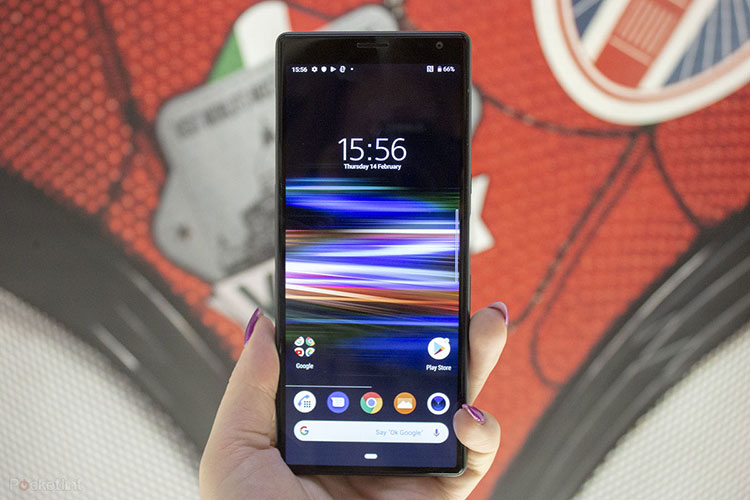 With Sony Xperia 10 Plus, you can enjoy watching videos for hours because of its decent-sized screen. There are different colors to choose from. They have black, silver, gold, and navy. As for its fingerprint sensor, left-handed users might find it a bit hard to use.
Price:$345
3. Google Pixel 3A XL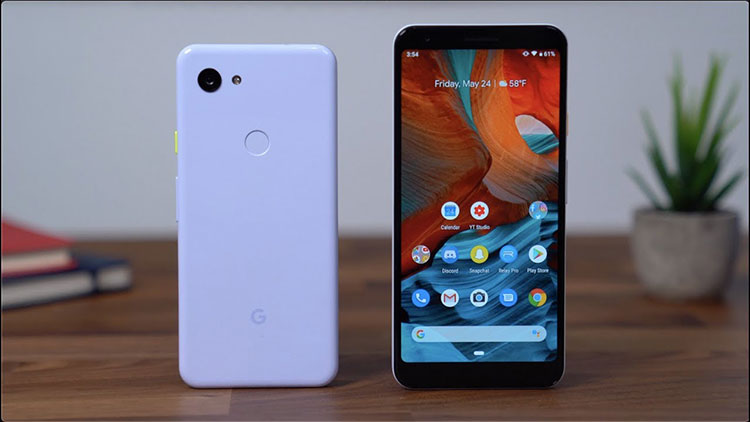 Google Pixel 3A XL has an amazing camera so you can enjoy immortalizing memories. It also has good battery life. Couple that with a great display, and you have the perfect device for watching videos. The performance is one of the best in its tier. We have to say, the software build is also commendable. For its price, we honestly think that you get more. It is indeed worthy of your investment.
Price: $479
4. Nokia 7.2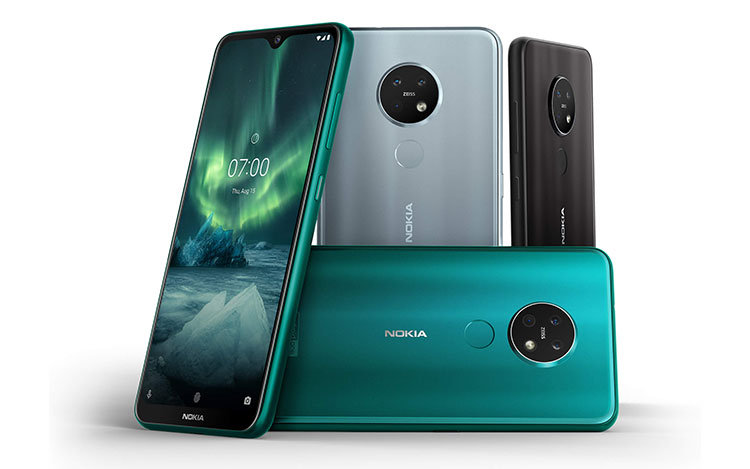 Here's another smartphone that boasts strong performance. Nokia 7.2 is one of the best devices in its category. You will be pleased with its design and the camera is fairly decent as well. The display is not the best, but it isn't too bad either. 
Price: $371
5. Samsung Galaxy S9
Even if this model was released last year, we can still say that it's an outstanding smartphone. It has great hardware, impeccable performance, and a quality camera that can take decent photos and videos.
You might want to get yours in coral blue. Other choices are lilac purple, titanium gray, and midnight black. The battery is phenomenal as well. This is ideal if you are traveling for long hours and you forgot your charger or portable power banks. And lastly, the speaker gives a clear sound which is perfect if you are streaming videos.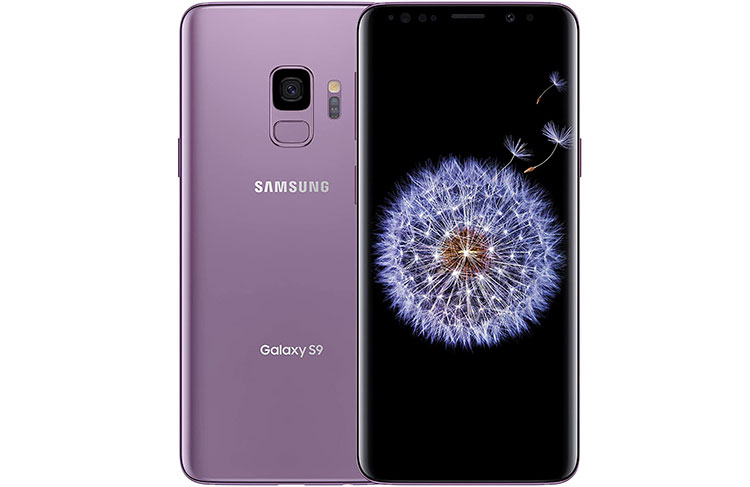 Price: $399.77
6. Xiaomi Mi 9T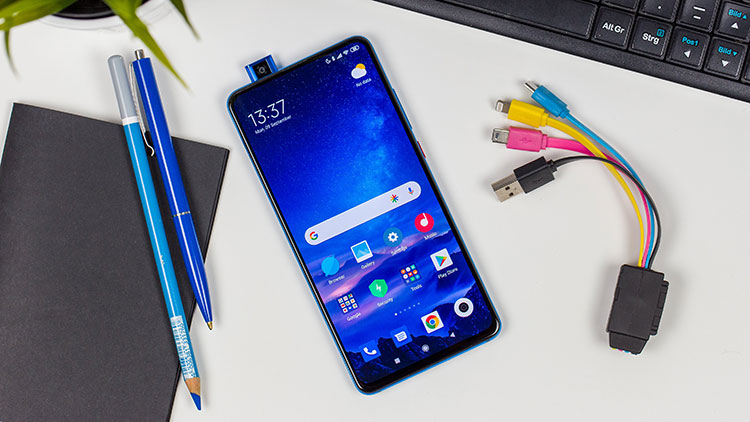 Xiaomi Mi 9T has a 6.39-inch full display and uses an outstanding screen technology. You will enjoy vivid colors when you look at the photos and watch videos. The fingerprint sensor works seamlessly as well.
One downside though is that the screen tends to be slippery. You better get a separate silicone case if you are to choose this. The pop-up selfie camera is interesting and the mechanism is said to be good for 300,000 cycles.
Price: $245
7. OnePlus 7T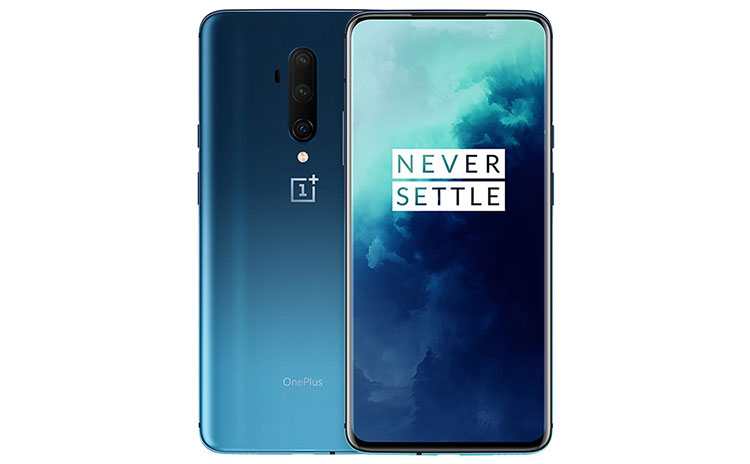 We've heard a lot of raves about OnePlus 7T and that's why we were so excited to test it out for ourselves. Indeed, this smartphone has quality software, top-notch performance, good build, and a fast-charging feature. There's one thing that we didn't like about it though. The camera bump isn't too appealing and can be distracting. But overall, it's a great buy.
Price: $499
8. Huawei P30 Lite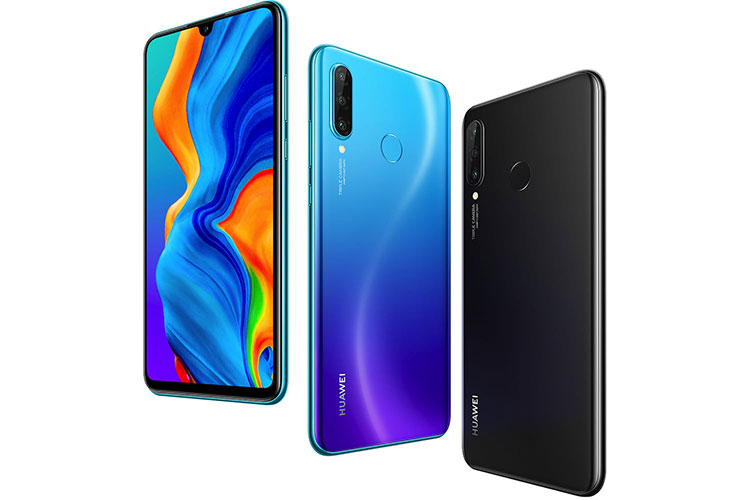 Huawei P30 Lite looks fancy which is why you won't think that it's a smartphone below $500. The design is also eye-candy. While the display is not top quality, it's not mediocre too. You can still enjoy videos with ease using this model from Huawei.
And if you want amazing photos that you can post online or even possibly print, this phone will surely deliver. It honestly deserves a spot in our list of Top 10 Android Phones Under 500.
Price: $250
9. Moto G8 Plus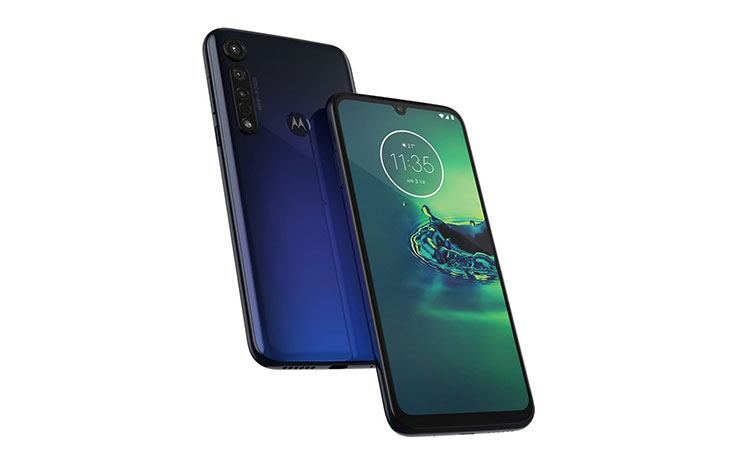 Motorola has been creating quality budget-friendly smartphones and we expect nothing less from Moto G8 Plus. First of all, it has a decent battery life that can last for longer hours. They also made the model more user-friendly so that's another reason to get your hands on this unit. Although, this is not the best smartphone if you love to take photos.
Price: $205
10. Samsung Galaxy A50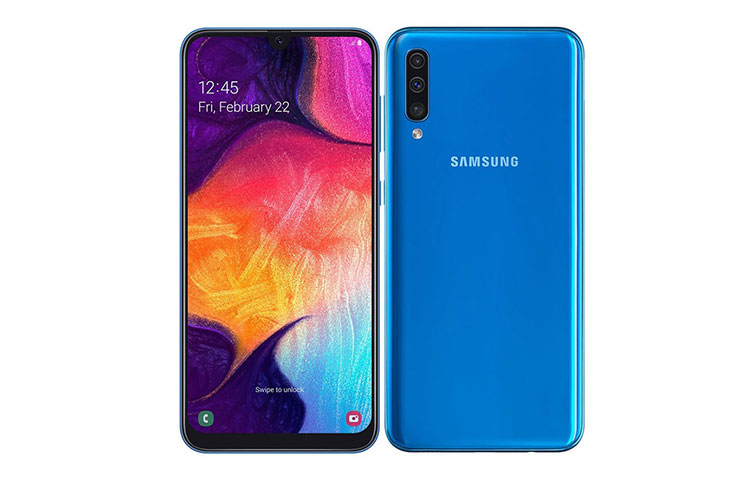 And the last one from our top Android phones under 500 is from Samsung. The best things about the smartphone are the camera, battery, and its in-screen fingerprint feature. The build is strong and the design is pretty straightforward. Some areas of improvement could be on the speakers. But for the price, we should expect minor shortcomings.
Price: $349
Conclusion
Affordable phones do not mean that you have to compromise the quality. That has been proven with our Top 10 Android Phones Under 500 list. But personally, our team recommends OnePlus 7T. It is one of the high-tiered models on the list, but you get to enjoy more than what you have paid for.
Hedgehog Umbrella: The Umbrella For All Seasons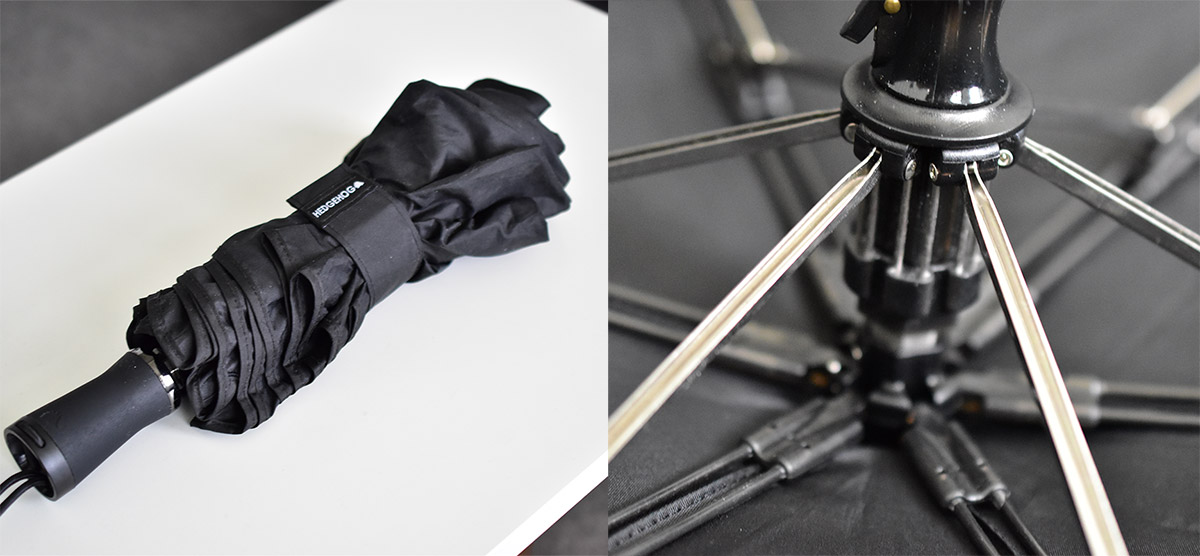 With the stormy season just over the horizon, what better time to invest in a high-quality umbrella other than now?
Introducing the Hedgehog Umbrella; a compact umbrella that is able to withstand strong winds up to 70mph without breaking. Yes, 70 miles per hour winds, that's a category 1 hurricane.
The structure was inspired by automobile technology. Its WINDFlex system can confidently withstand anything nature has to offer. Its carbon fiber construction, a sturdy stainless steel frame, and polycarbonate joints makes it feel indestructible.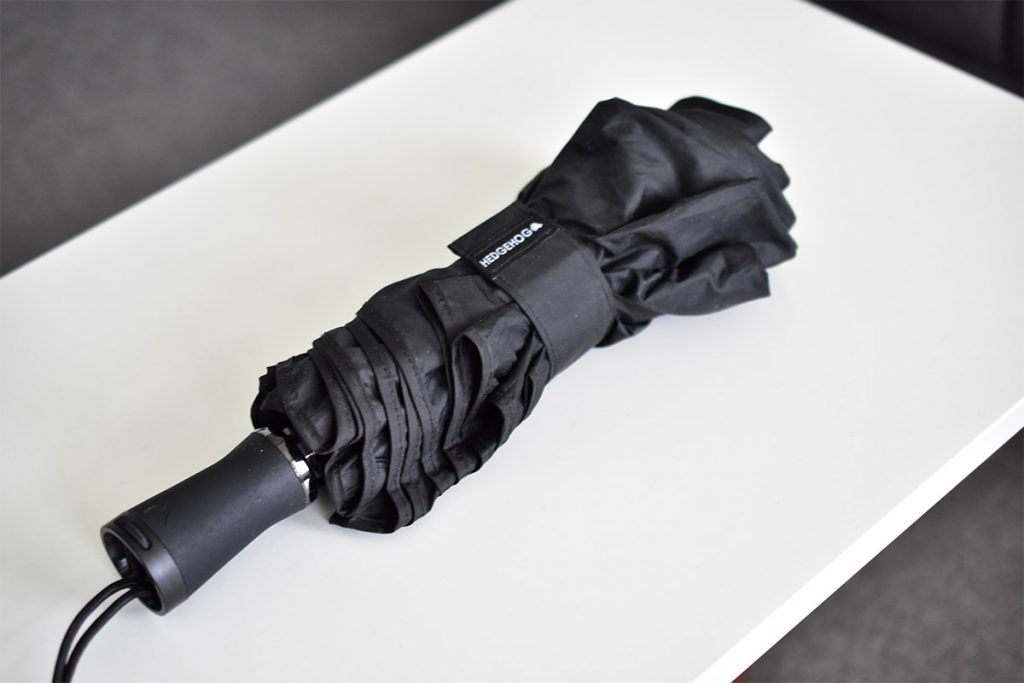 You might be wondering, why in the world would someone need an umbrella that can hold up or withstand hurricane-level winds? Why not? I can't even count how many umbrellas I've gone through these past few years. Not many can survive an entire year of normal wear and tear. And if ever given the opportunity to go Mary Poppins in a Category 1 hurricane, count me in!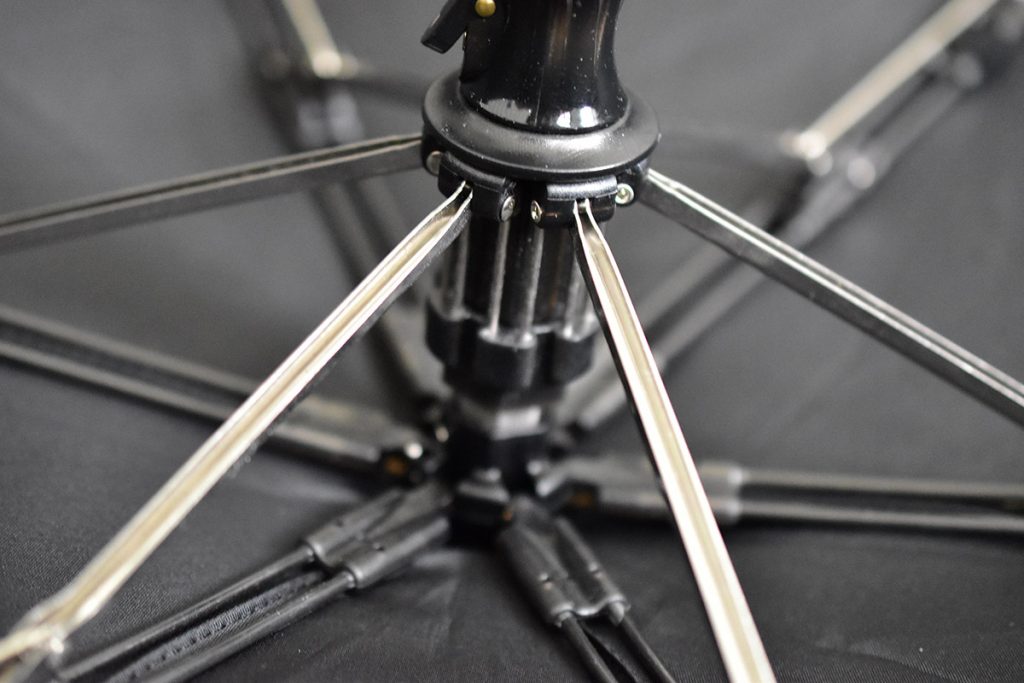 But the hedgehog umbrella provides a solution to a problem we always tend to sometimes overlook. As its company has boldly stated, "the hedgehog umbrella is engineered to be unbreakable, tested to the extreme, and backed by a global lifetime warranty."
To understand this statement, let's have a look at the different aspects of what makes the hedgehog umbrella amazing.
Fashionable and Customizable Canopies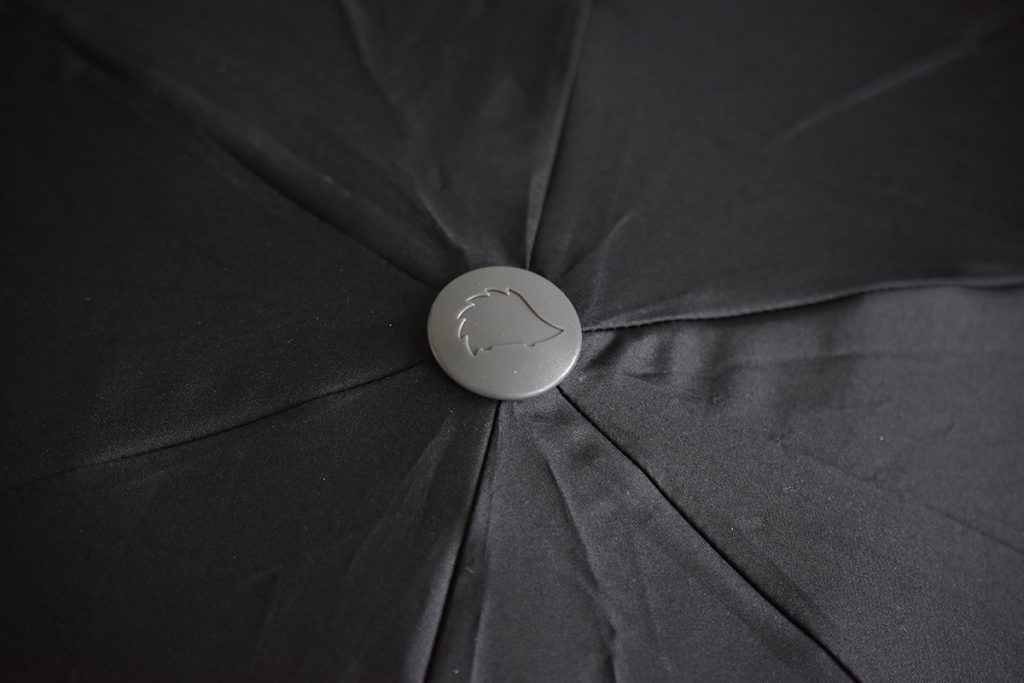 With the hedgehog umbrella, you can choose from a variety of colors. The canopy is comprised of a 210 thread count Pongee fabric that is water repellent – which is thin sturdy. It is also built in a way that you can easily switch out canopies if the need arises.
The hedgehog umbrella will also be releasing an option in the near future to customize your own canopy via uploading an image. Now your dream of having an umbrella with your dog's face on it can come true- or not.
Short and Practical Umbrella Shaft and Handle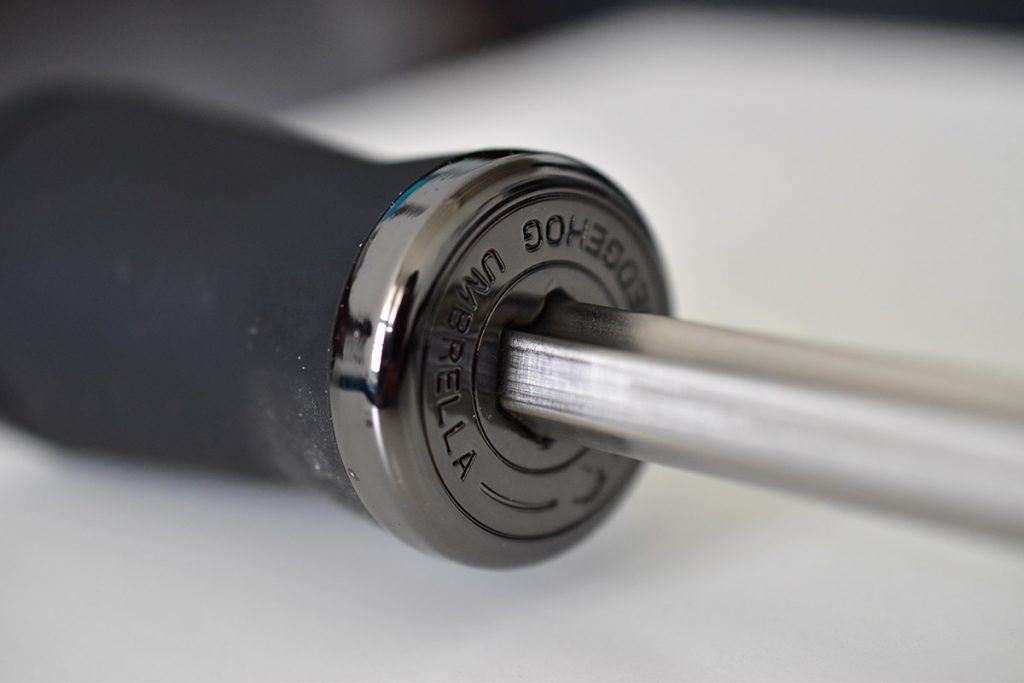 The hedgehog umbrella also comes with a nylon slip-on cover so you can easily store it all tight and snug like. Once collapsed and ready for storage, the umbrella is only 13 inches long and weighs 1 lb, making it easy and practical to bring along with you anywhere.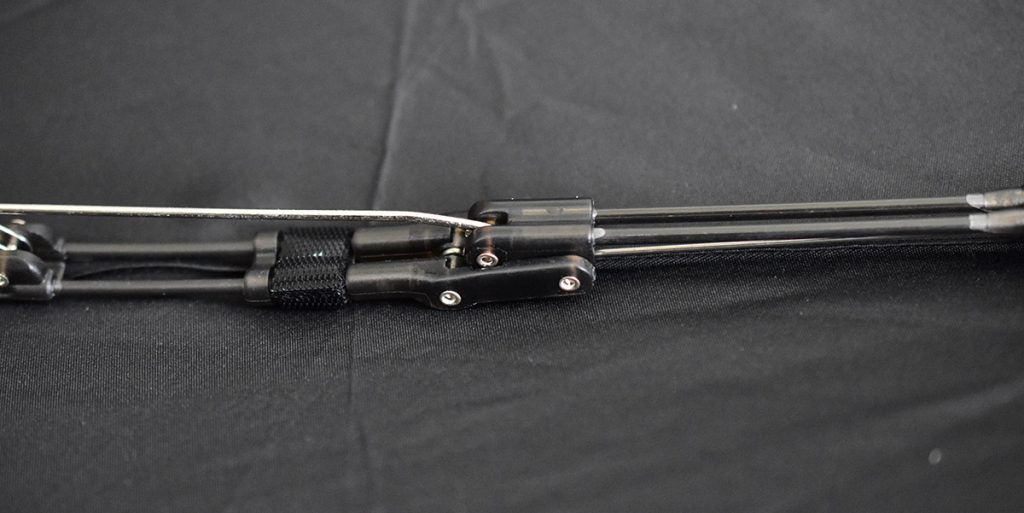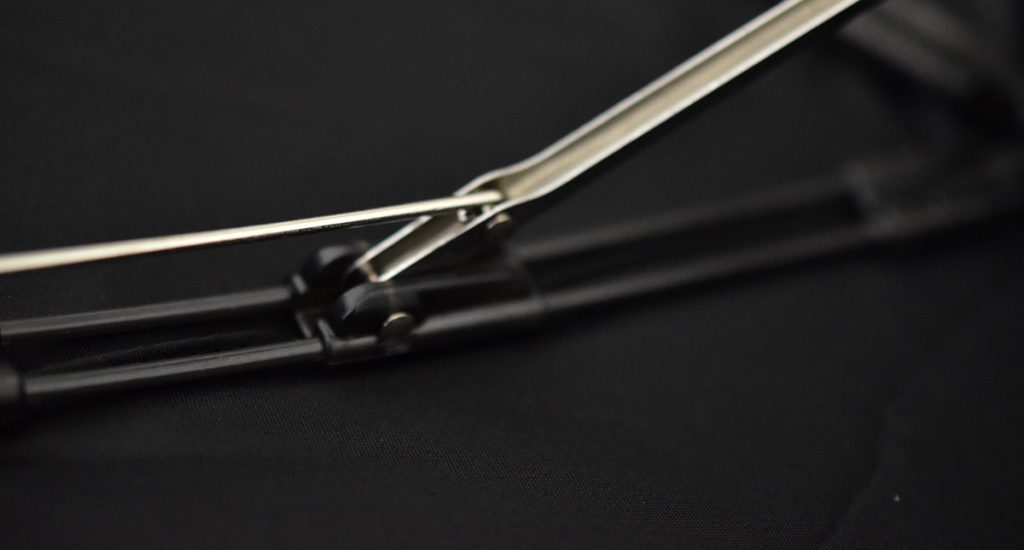 Unfortunately, the hedgehog umbrella does not come with an automatic button for deployment. Though priced at $99, it is a fully manual umbrella. But at the same time, the automatic machinations are what makes umbrellas weak, so though the hedgehog umbrella sacrifices a little bit of luxury, it makes up with emphasizing its bold statement of being "unbreakable".
On that note, to deploy the umbrella, one just needs to hold the handle and use the other hand to push the frame up towards the lock at the top. To close it, one just needs to press the button at the center to unlock the lock mechanism.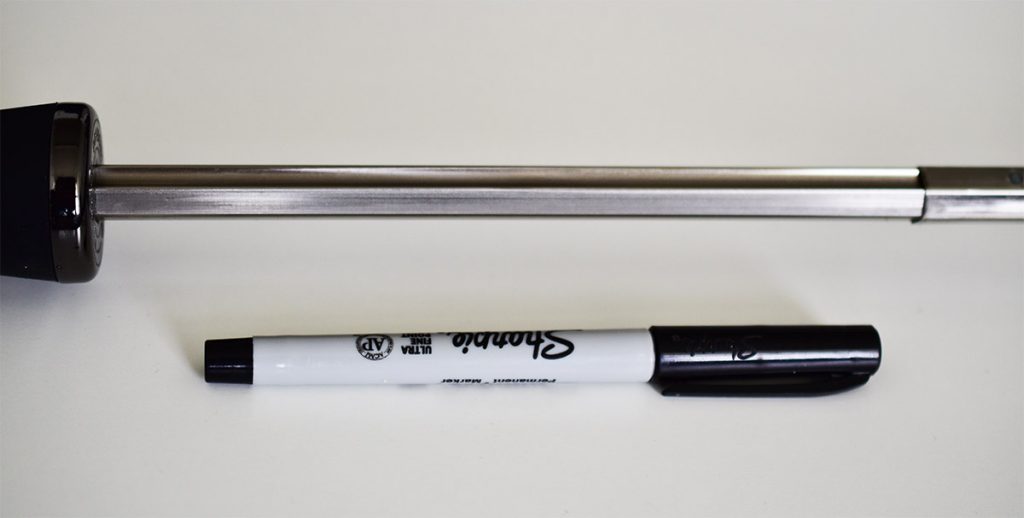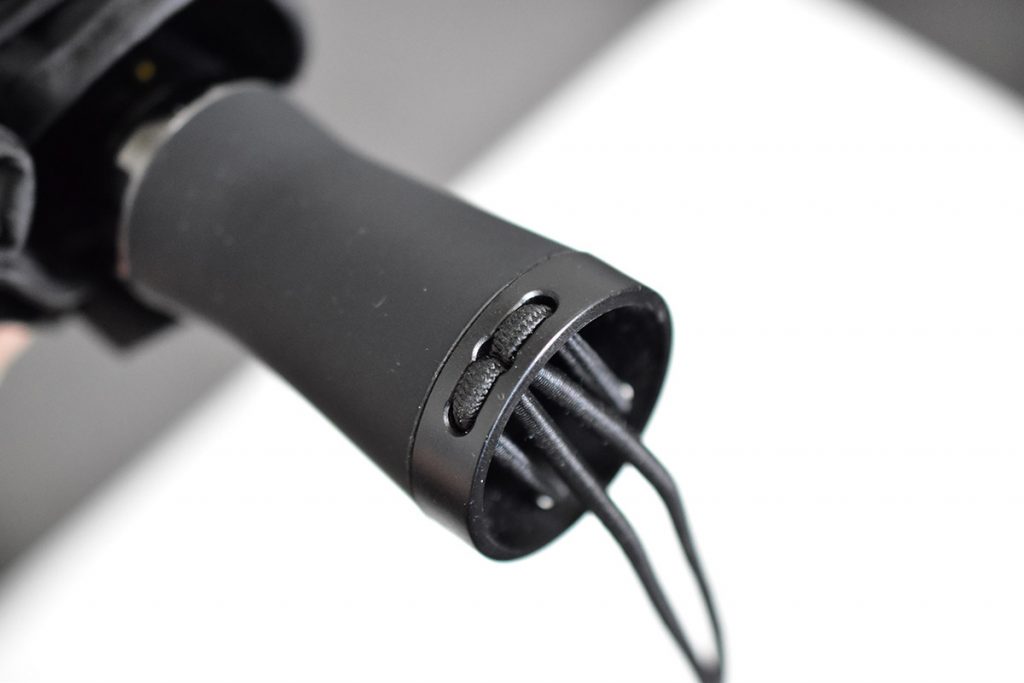 The handle is thick, making it easy to grasp giving out a feeling of sturdiness and dependability. The overall feel of the hedgehog umbrella gives out a sense of comfort. Even though it's made of high-grade materials able to withstand hurricane-level winds- it's petite structure and design can sometimes make you forget.
Width Capacity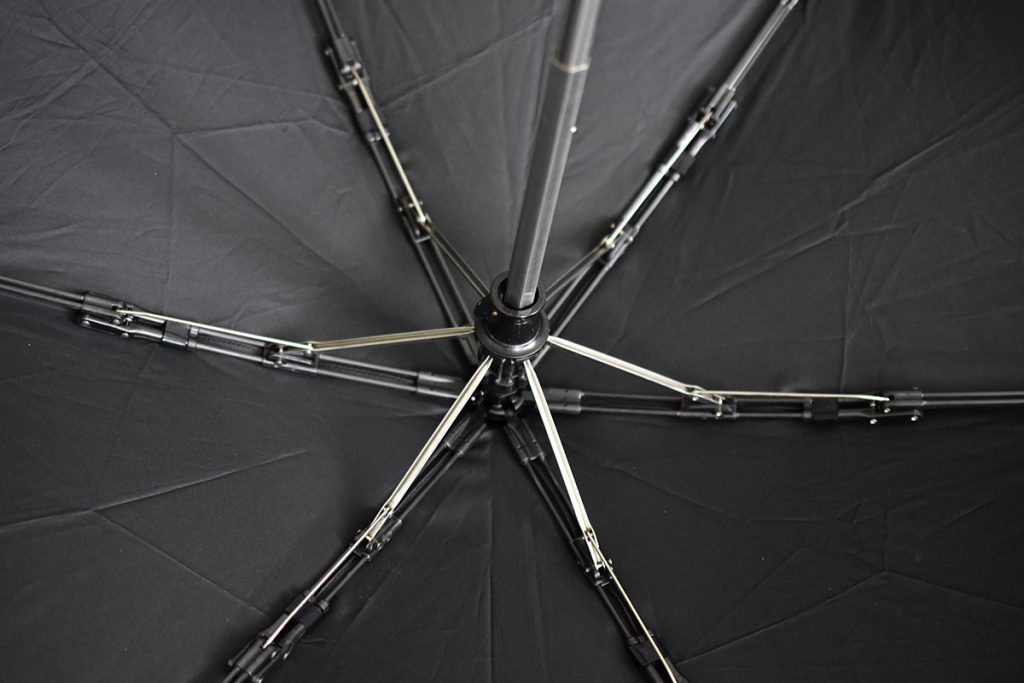 When fully deployed, the hedgehog umbrella can comfortably fit two people within its canopy span. So you don't have to worry if this umbrella can fit you and your significant other because yes, it can.
To summarize, the hedgehog umbrella has the ability to:
Be unaffected by 70MPH winds
Interchange canopy
Design your own canopy (for the fashionista inside all of us)
Provide lifetime warranty
Ensure practicality and be built using high-grade materials
Wrap Up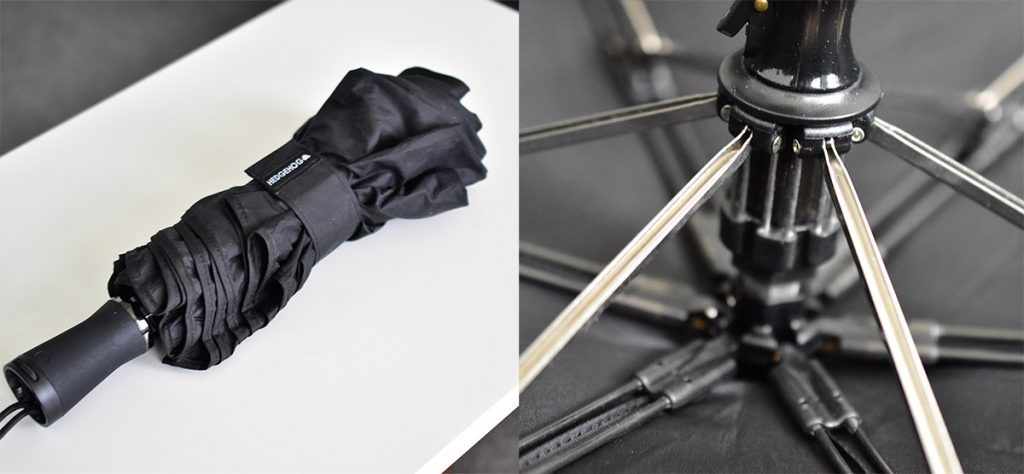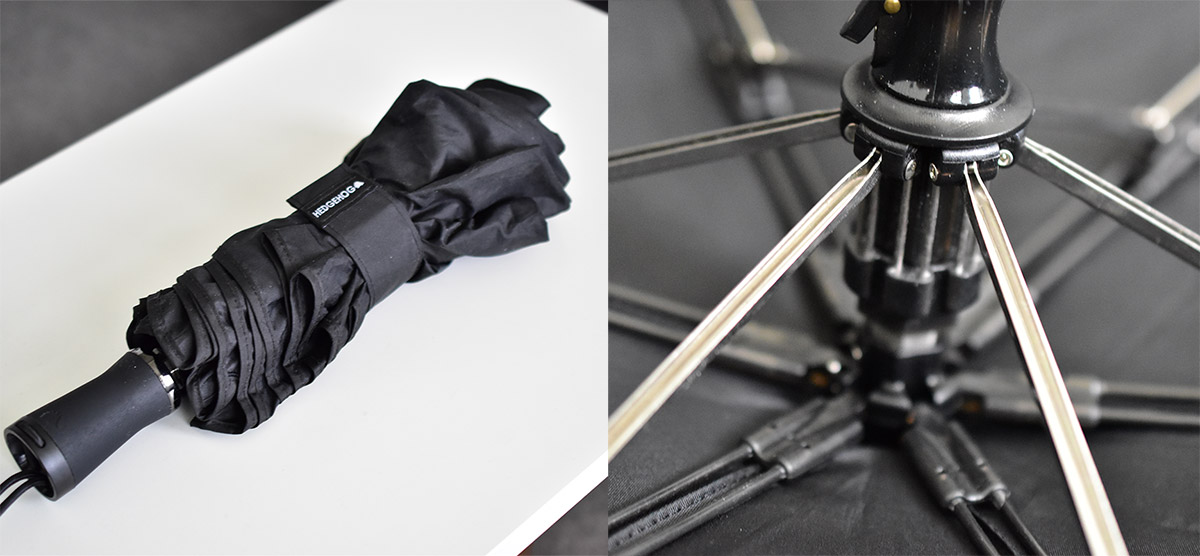 Gone are the days when you have to lower your umbrella or to make sure you're walking downwind just so your umbrella won't break. Gone are the days where you have different separate umbrellas for different occasions; be it windy, rainy, or sunny – the hedgehog umbrella is a star for all seasons. The hedgehog umbrella can be the best friend you never knew you needed. Be it rain or shine, it will be there for you – protecting you. 

At $99, the Hedgehog umbrella is an investment. Given the solid and unbreakable construction, elegant design, and life-time warranty, it's well worth it. There aren't many premium umbrellas at this price range that can compete with the Hedgehog in terms of sheer value and utility.