Supercharge Your Online Business With Offline Meetups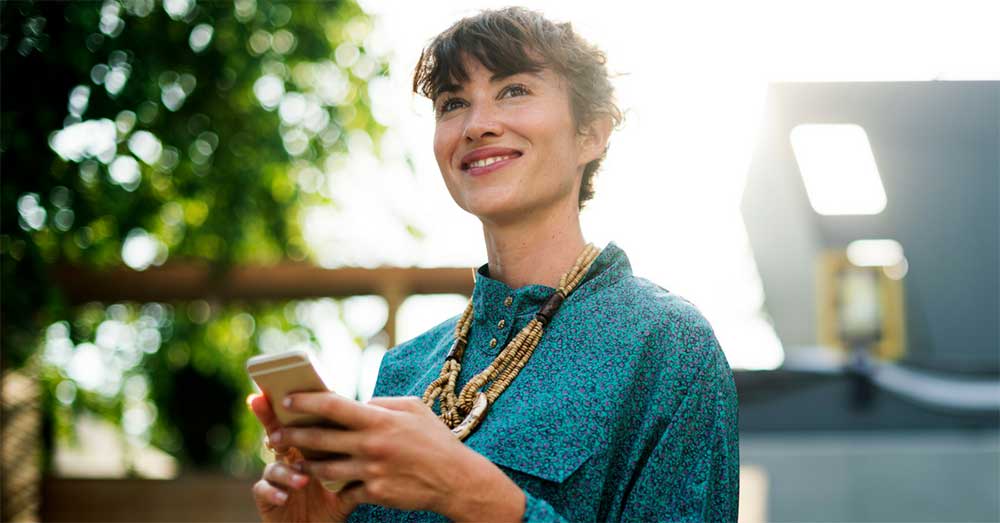 Online entrepreneurs forget about the importance of connecting with other people locally. These types of relationships are still one of the best ways to get the word out about your online business to supercharge your opportunities to the sky. Although online businesses run 100% in the digital world and can operate from anywhere in the world, building face to face relationships is still one the best techniques for business development and to get the word out about your brand.

Although online businesses need many factors in place for them to succeed, offline meetups has been one of my secret weapons through my journey. Small live events can turn any business around, especially when you're starting out! Whether you have a B2C or a B2B, meeting people in an offline atmosphere will get you much farther than cold calling or cold emailing.In 2015 I used local meetup events to turn my side-business doing web design and SEO services into a team making 6 figures in the first 12 months. I also used these same tactics to turn my side-business selling matcha green tea into a 6 figure brand with a physical location inside a mall. Now, keep in mind I don't live in Silicon Valley or any sophisticated city, but this applies to really anywhere in the world where there's more businesses around you!As crazy as this story sounds (it was in fact a crazy ride), local offline meetups play a big role on many success stories out there. These types of events allow you to connect not only with potential clients, but also with local media celebrities or can open the door to connect with somebody else that can give your online business a huge boost.
Go out and meet people
Although social media makes it easy to meet new people, it takes a long time to build trust with somebody you met online. It's much more effective to connect off-line on small live gatherings than it is to spam or stalk somebody online.Most offline meetups are between 50-100 people sharing a meal or a cup of coffee. Not only are they useful, but they are so much fun! Is not necessary to introduce yourself to every single attendee; you only need to connect with key people on that event.For example, introducing yourself to a few attendees will give you a generic idea of what type of people are standing around you. Most times, when you share more about your story and your online business, people will guide you in the right direction on who you should be talking to. You never know who you might run into on the next meetup event. It's common to run into local PR and media people that are looking for stories like yours which could get you featured on a local magazine or TV show. It's also easy to run into that one person who can help you get into the next retail store or simply connect you with one of the biggest players in town that might need your services too.
Find local meetups in your area
As you know, thanks to all the majestic tools we have on the internet, we're only a few clicks away from finding what we need. The best tools to find a local meetup gather is meetup.com, or you can also look them up on Facebook Groups or LinkedIn Groups. Start by looking for groups that are in your niche. If you're into fitness, it's very easy to find fitness gatherings or classes that you can attend. On the other side, if you're looking to connect with other entrepreneurs, type in "business" or "entrepreneurs" + your city and I promise you will find at least 1 group close enough to you to attend this week. After you have found that perfect meetup gather that you want to attend, these are some of the tips and tricks you need to know to get the most out of your first (and every other) meetup events.
Find more about the organizer of the offline meetups and reach out to them. Organizers are passionate about meeting people, so they will be thrilled to hear from you!

Shoot the organizers a message in a non-salesy way and offer value to them by offering some of your tips or knowledge on an upcoming event. Ask them if there's anything you can do to help them solve any of their problems.

Assist the next meetup event they have without making it a sales tactic. Make sure you introduce yourself to the organizers in person as well. Ask the organizers if they know anybody in the room that you should be talking to about your online business. They will be happy to introduce you to the next contact that can open a new door for you.

The key to this technique is to focus on building strong relationships and to create opportunities, without selling anything! The moment you start selling your products, people will start stepping away from you. Focus on building strong relationships by offering value to everyone you meet and when the moment is right, you will be able to pitch to them if they're ready for it.
Most online entrepreneurs are afraid to go to offline meetups and meet people and for that reason they're missing out on huge opportunities. For this same reason, you need to go out and meet as many people as you can.
Ultimate Gift Guide For Pet Owners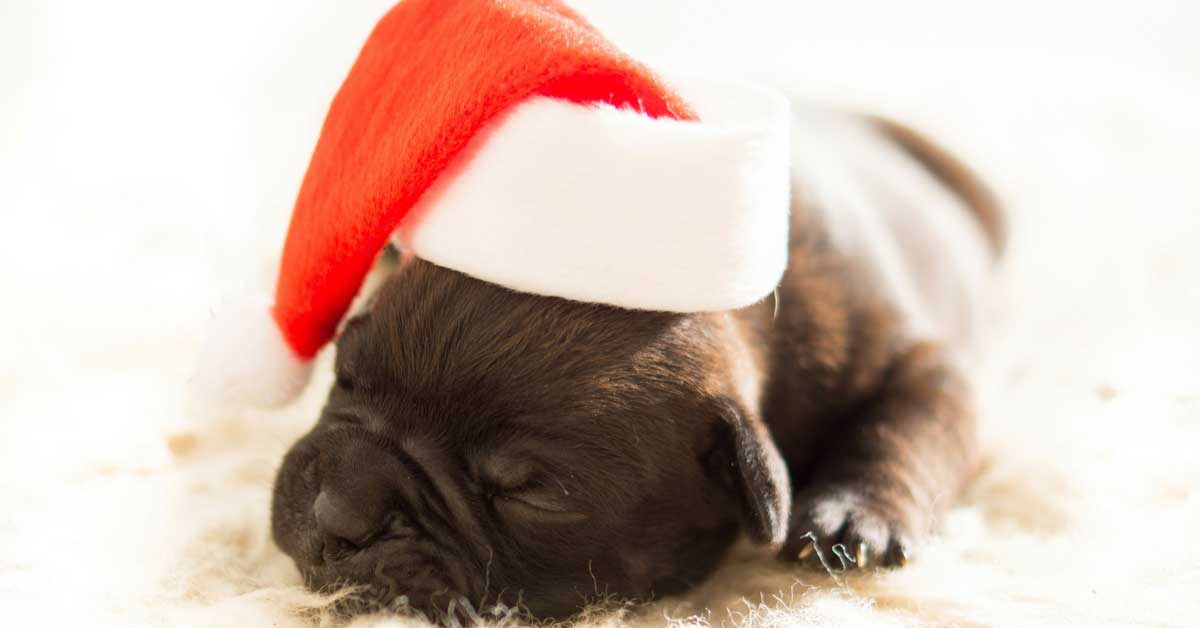 As an entrepreneur, you're up to your neck in work. Your days are filled with constant thoughts about the status of your business, and we can't blame you! Sometime during your journey, you may have picked up a furry friend or two along the way. The holidays are about appreciation, and when it comes to our pets, it should be no different. They love us unconditionally and they deserve to be pampered. We put together a list of gifts that we think your pets will love.
P.L.A.Y Santa's Little Squeakers Plush Toys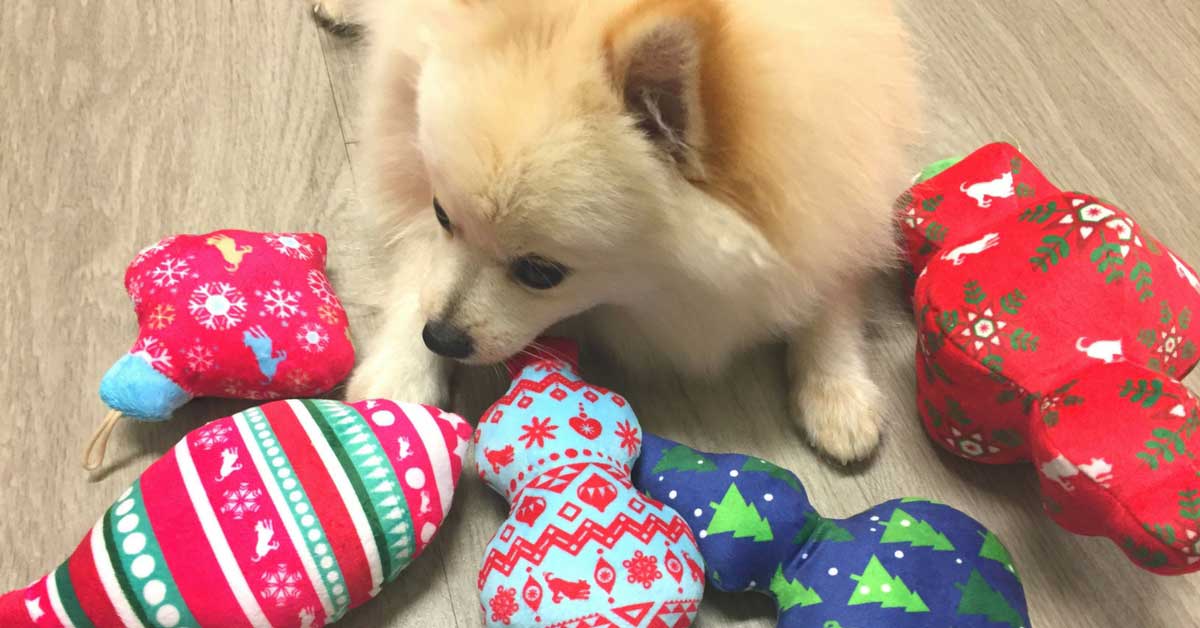 Inspired by Christmas ornaments,

Santa's Little Squeakers Plush Toys

are perfect for your pooch this holiday season. You can collect all five ornaments for your tree and as a gift for your best fur friend. My personal experience with dogs is that they like to destroy their toys as quickly as possible. The Santa's Little Squeakers Plush Toys are high quality and made using durable construction. They are also safe for the environment! Each toy is stuffed with their in-house eco-friendly soft PlanetFill® poly fiber.
Arty Cat Scratcher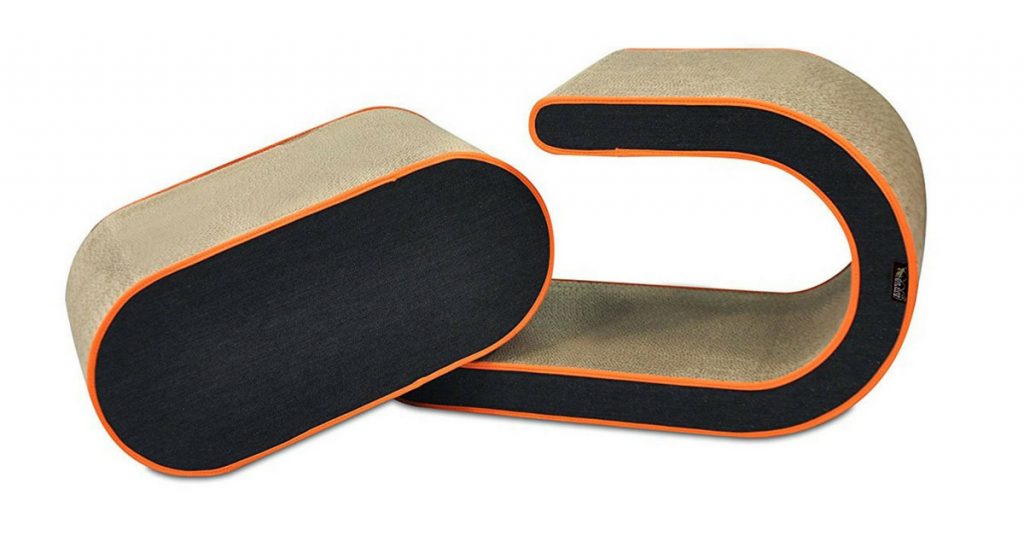 Cats love to sharpen their claws and will find any means necessary to do so. Instead of allowing your cat to scratch up the ends of your couch, check out the

Arty Cat Scratcher

. It has an innovative curved design, made to blend in well with your decor. The Arty Cat Scratcher can be separated into two pieces, allowing your feline friends to scratch or lounge until their hearts' content. The curved area is perfect for hiding! You can use them together or place them in different areas of your home. What's great about the Arty Cat Scratcher is the weight. It's slightly heavier than most cat scratchers, so when it's being used, you won't have to worry about it slipping and sliding everywhere.
CleverPet Hub
As a dog owner, you probably feel sad when leaving your dog at home alone. With the

CleverPet Hub

, you no longer have to worry! The technology used for CleverPet keeps your dog entertained while you're away. The hub has three lights at the base, and when it is touched, treats will be distributed. The lights are lit in a sequence of colors, and treats are only distributed when the correct light is touched. It's a game console for your dog! While you're at work, you can turn it on remotely using their CleverPet app. The app also tracks their activity and gives you updates on their progress. As for the toy itself, it is highly durable and easy to disassemble. It stays in place while it's being used and holds quite a bit of food. When introducing your furry friend to CleverPet, be patient and watch as they learn how to get rewarded with treats!
Kurgo Explorer Carrier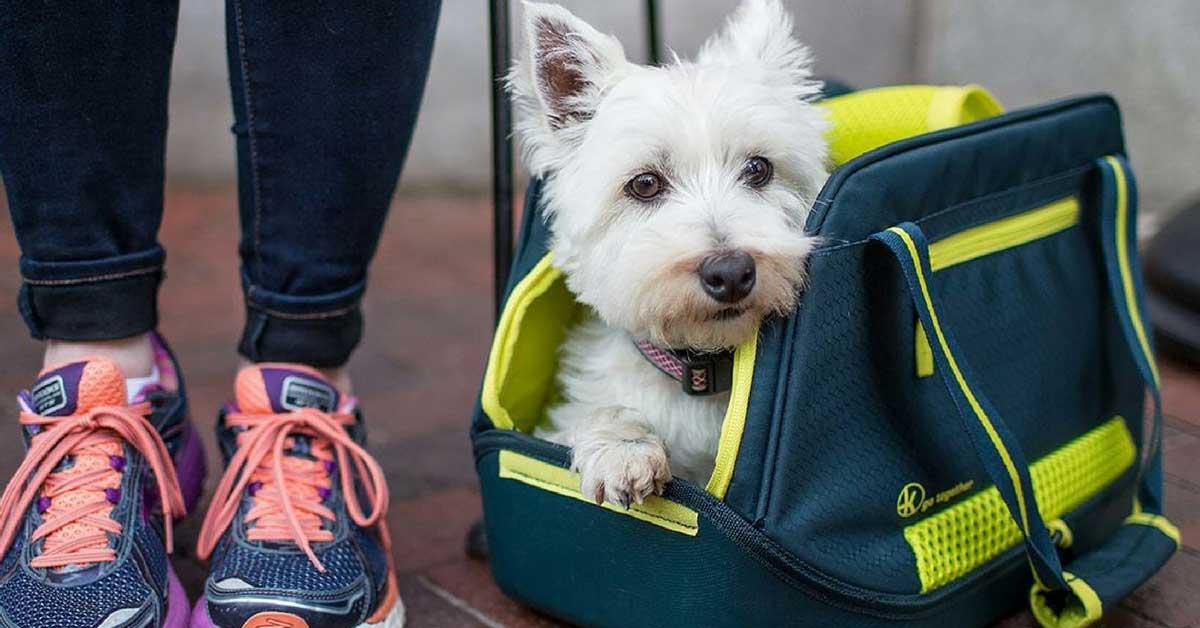 If you have an active lifestyle, the

Kurgo Explorer Dog Carrier

is for you. It features a sturdy base, perfect for a small pooch to rest in comfortably. The Explorer Dog Carrier is waterproof and easy to clean. When you're traveling, you can attach it to a seat belt to prevent sliding. It's a guaranteed seat for your furry best friend! You can choose to keep the carrier open or zipped according to your dog's comfort. The Explorer Dog Carrier is also designed to fit under your seat when you fly, so you can take your pup with you no matter where you go.
iFetch Ball Launcher
Exercise is a MUST for dogs.

iFetch

innovated the way we play with dogs with their interactive ball launcher. It can be set to launch at 10, 20, or 30 feet and comes in different sizes to fit your dog. You or your dog can drop in the ball at the top and it will launch out of the machine for your dog to fetch. This can lead to hours of fun, keeping your pooch entertained. You'll have time to work on your projects while your dog is preoccupied with iFetch.
Kurgo K9 Carrier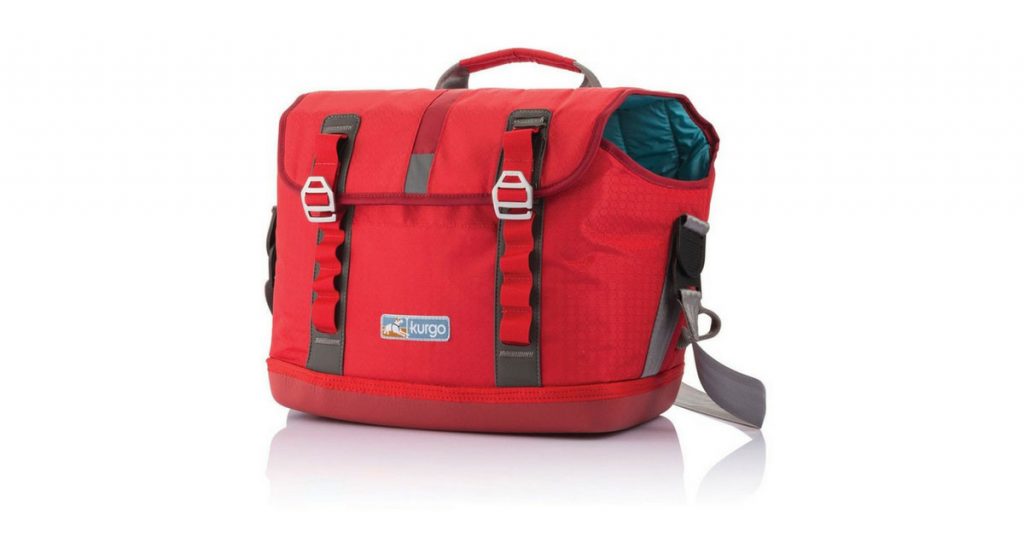 We all have to take our pups on car rides every now and then. The Kurgo K9 Courier is perfect for just that. It provides your dog with a booster seat so he will be right beside you, secure in his pouch. This way, dogs can look out the window safely during long drives. The K9 Courier can only fit dogs on the smaller side but is versatile for multiple situations. If you are staying at a hotel, it can also be used as a pull out travel bed. It comes with a long adjustable strap that you can use to take your dog from place to place with ease.
Wonderwoof Bowtie Activity Tracker
You have the FitBit, and now your dog can have the

WonderWoof

! It keeps track of your dog's activity, so you know how to keep him happy and healthy. The bowtie activity tracker can easily be clipped onto a collar and is lightweight enough to be comfortable. Through their app, you can map your walks, set care reminders, add caretakers, and connect with dog lovers in your area. The app is customized by breed, so the activities are specially chosen for your special friend.
ViviPet Cat Bowls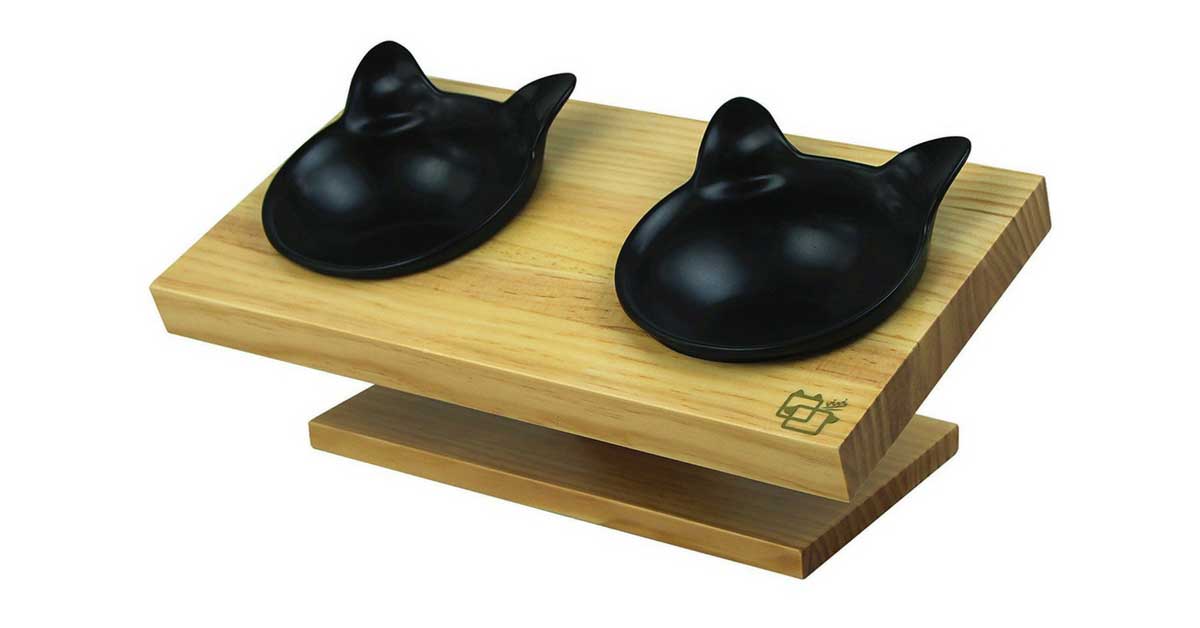 Get your cats the modern dishware they deserve.

ViviPet Elevated Feeder

is perfect for your feline. The bowls are shaped like cats and they sit on a wood base. Cats prefer to eat at an elevated position, and the ViviPet Elevated Feeder is just that. It is tilted at 15 degrees to prevent food fallout. Made of pine wood and ceramic, your feline friend will be very happy with your choice.
The Ultimate Gift Guide For Techies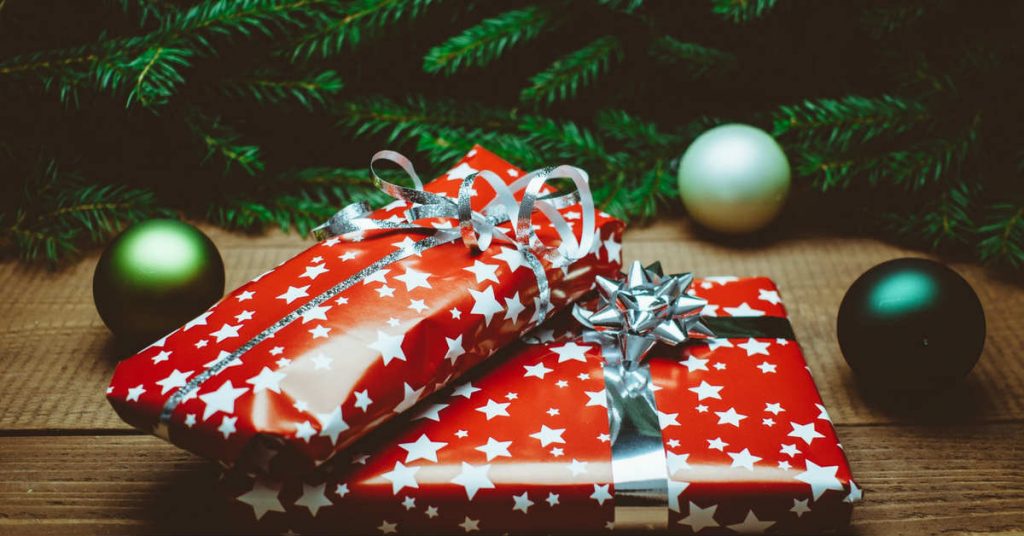 Gift giving is either a pleasant or overwhelmingly pressuring experience. There are various types of people to shop for and it is difficult to indicate their interest. More complications arrive as an entrepreneur, there is simply no time to look for gifts. Fortunately, with new and improved technology products being released, the search for gifts are located here with the Ultimate Gift Guide for Techies. Everyone is an announced techie now in modern times with the release of newly different products. With the new iPhones, Qi charger, and more, no matter their level of tech-knowledge, these are the perfect gifts for techies.
Sewell Direct Mos Pack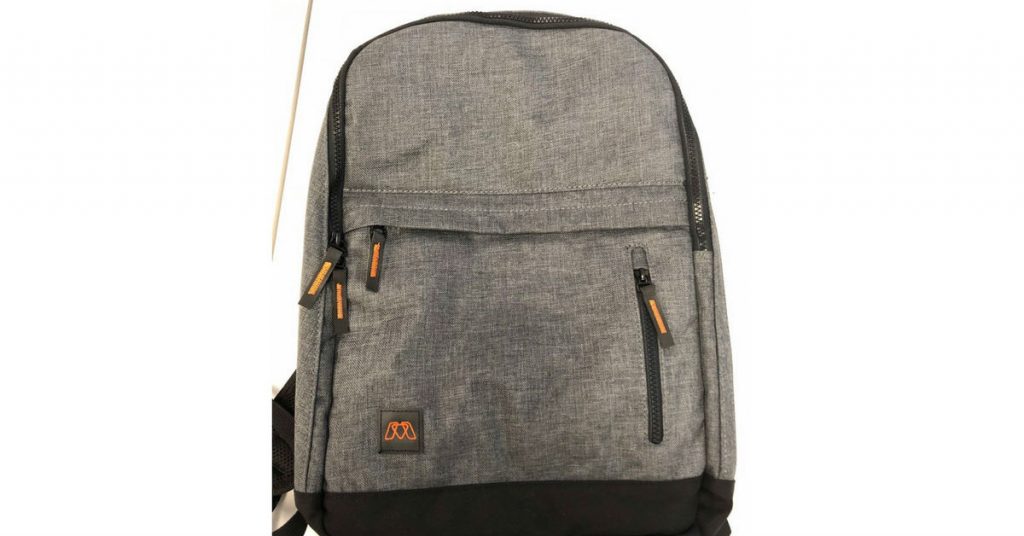 The Sewell Direct Mos Pack carries all of your electronic devices in an organized fashion. It is the backpack that allows you to plug in to charge your laptop, tablet, and more. The charging mechanic of the backpack didn't seem to be that useful at first but after a bit of adjusting it was convenient and quick for me to unload my laptop and begin work. The one thing I want to have seen was the ability to have the charge stay stationary since it was sitting in an uncomfortable position in the bag, additionally, I had a protector on my laptop making it unable to fit into the dedicated pocket for the laptop. With its durable and rigid designs, I can safely say it could protect my laptop and with all the custom navigation with all the wires I had, the organization was easy. Especially the top pocket, which held my most used items and was quick to access most importantly.
Choetech Qi Charger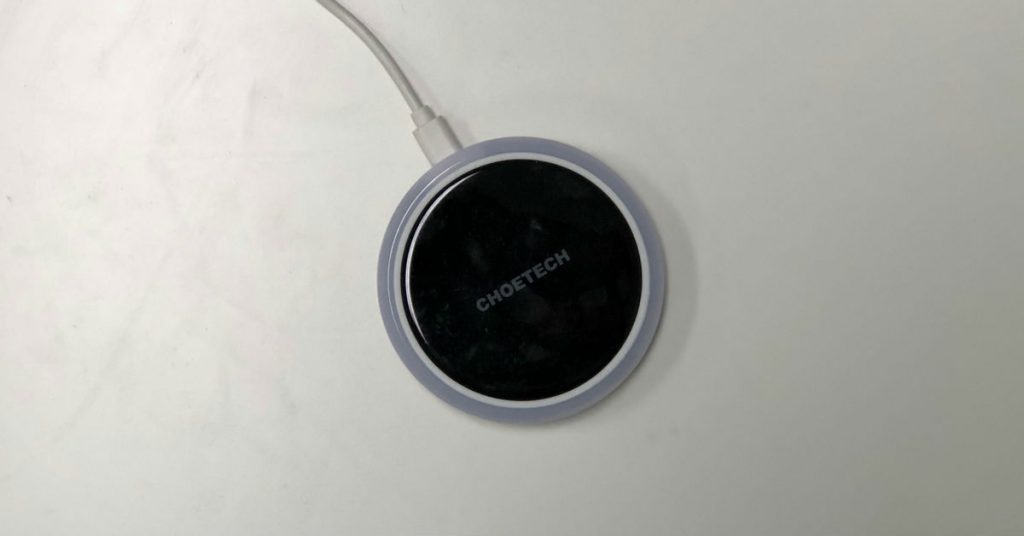 Choetech reveals their new wireless charging system for the iPhone X with the Choetech Qi charger. Upon initial review and opening the box, the overall quality was lacking, but after placing it on my desk, I can't stop using it. A few weeks back, I purchased the iPhone 8 plus. Yes, I know. Judge me., One of the leading selling factors for me was the wireless charging. I never knew I needed the wireless charge, until using it. At my office desk I have the core nerd essentials, funky pop toys, legos, computer stand, keyboard, and my Choetech charger. I use the wireless charger primarily in the office and can grab my phone and go as I wish.I decided to go a step further and take the charger home with me. I placed it on my nightstand and in order to indicate if my phone is charging, you are met with a rather dim light. Contrary to their competitor product, ROCK qi charger which has an extremely "loud" light that turns an entire darkroom light.After leaving the phone on the charger overnight, I did notice my phone was considerably hot. Not drastic, but it was indeed warm to the touch. I found with this product, it's best to use the device in an office setting that promotes the use of place and grabs.
Incase DJI Mavic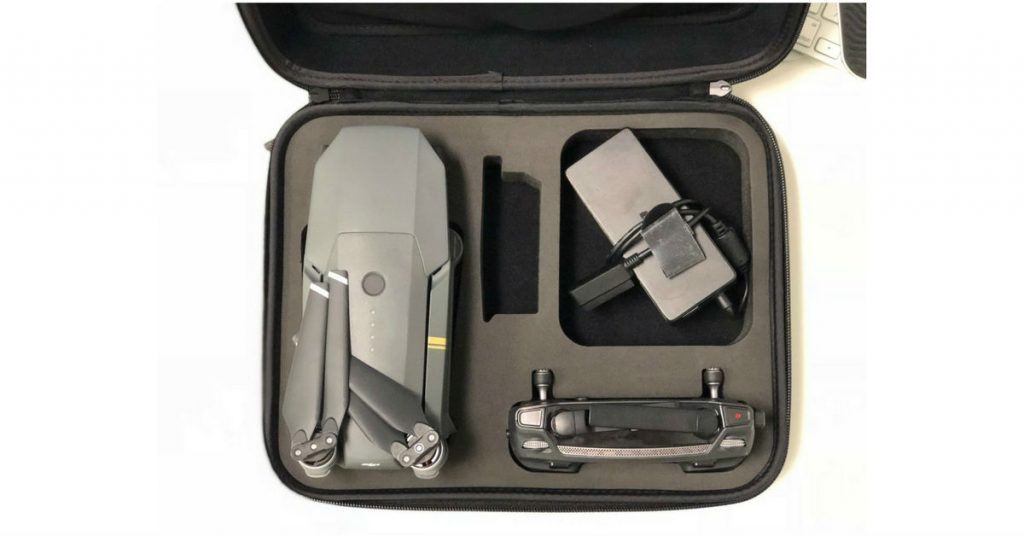 Incase contains various technology products that are subdue. This is by far the best case for any magic pro users. Upon opening the case, you immediately see the foam casing that will secure the magic pro, controller, extra battery, and various items in it's case. The foam casing layout alone is enough to already win as best in class, but not to mention there is additional space to store things like extra propellers, entire charging unit, and more than likely a third battery (I did not try this personally)The overall weight of the case was light and can easily fit on any carry on/check-in luggage or backpack. Upon testing, I accidentally dropped the incase carrying case and the magic was still securely tucked away, unscathed without a scratch.
Anker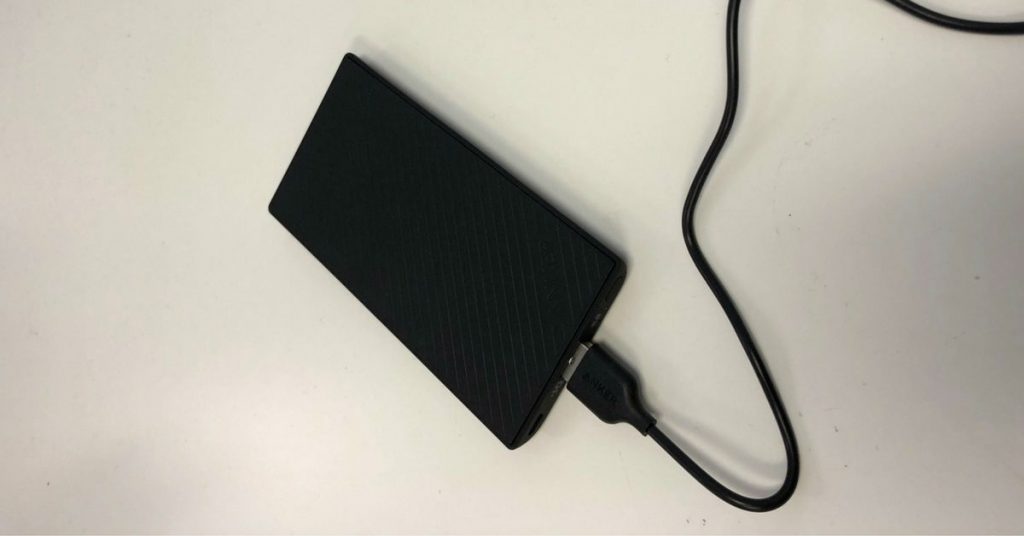 Anker's Powercore Slim 500 Charger is a light and compact battery. In offering a fast charge for both Androids and Apple devices, this is a gift for techies, travelers, and anyone who possesses a mobile device. Anker's slim charger is designed as a uniquely perfect size to carry with your phone. The weight also is light but the most impressive feature is within the speed charge to almost any device of up to 2A.
Twelve South Hirise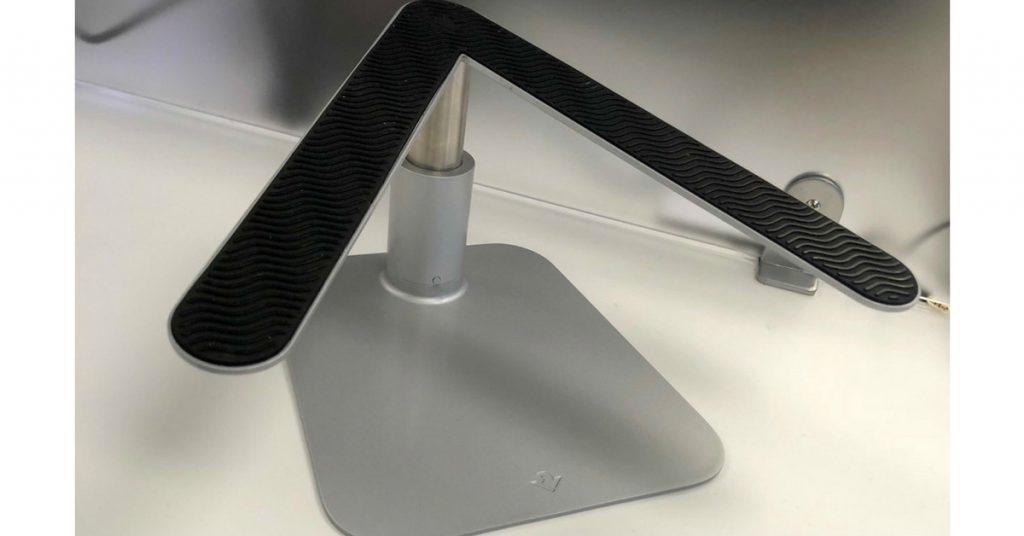 The height adjustable stand for MacBooks deliver a comfortable working position for the office, and at home. The Twelve South Hirise has a soft silicon grip to your laptop without damaging it, that is additionally attached to a V-shaped arm. With a structure that has an opening at the bottom with the V, this product allows complete airflow around your laptop in case of overheating. The adjustment lifts your MacBook between 2-6 inches above the surface to support good posture. This product prevents you from slouching and is perfect for tech entrepreneurs that are working on their laptops 24/7. The Twelve South Hirise allow entrepreneurs to get work done safely.
Nomad USB Charging Hub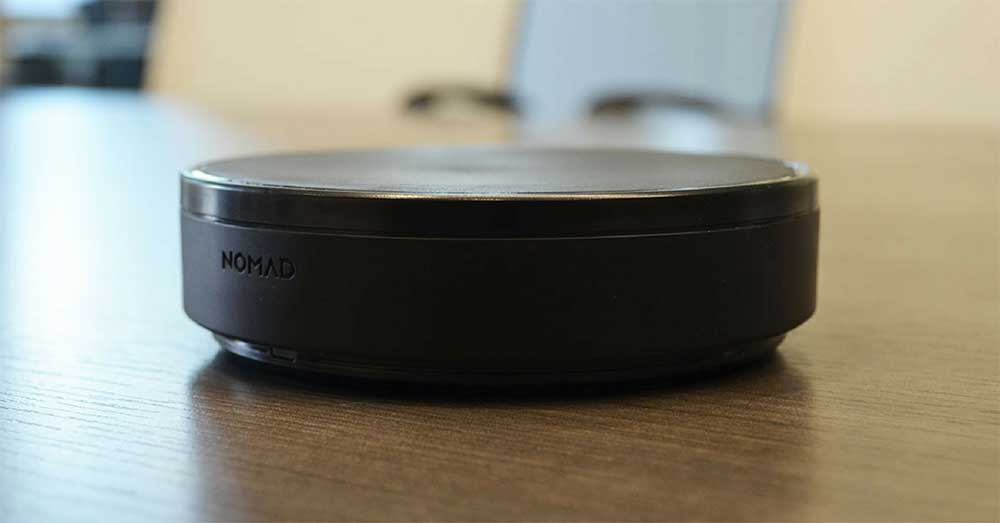 Tech entrepreneurs are on a constant move and are dependant on their phones. These mobile devices guide all communication and business activities so without it, entrepreneurs are inhibited from work. With the Nomad USB charging hub, you and the whole team can charge their devices from up to five different stations. The availability in multiple charging outlets allow users to destress about finding a station to charge their phones. Uniquely, the Nomad USB charging Hub has an ambient light sensor that mutes the LED indicator in the dark.
Super NES Classic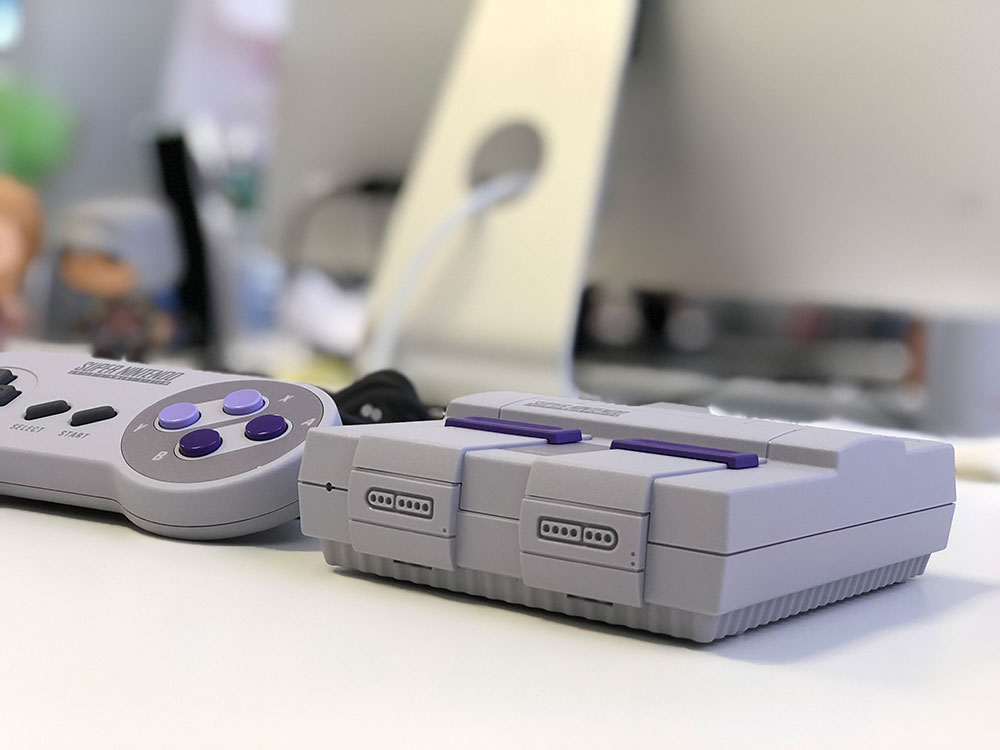 A collision of modern technology with classical components, the Super NES classic is a nostalgic gift to receive. To fully relive your childhood, the gaming system offers the Super Mario RPG, Donkey Kong Country, Street Fighter, and more games from the original Super Nintendo. The product has a SNES Classic Edition Console, two controllers, AC adaptors, and HDMI cables to come along to complete the purchase. There is an additional HDMI cable to grant access to play the games on your television.
The Ultimate Gift Guide For Entrepreneurs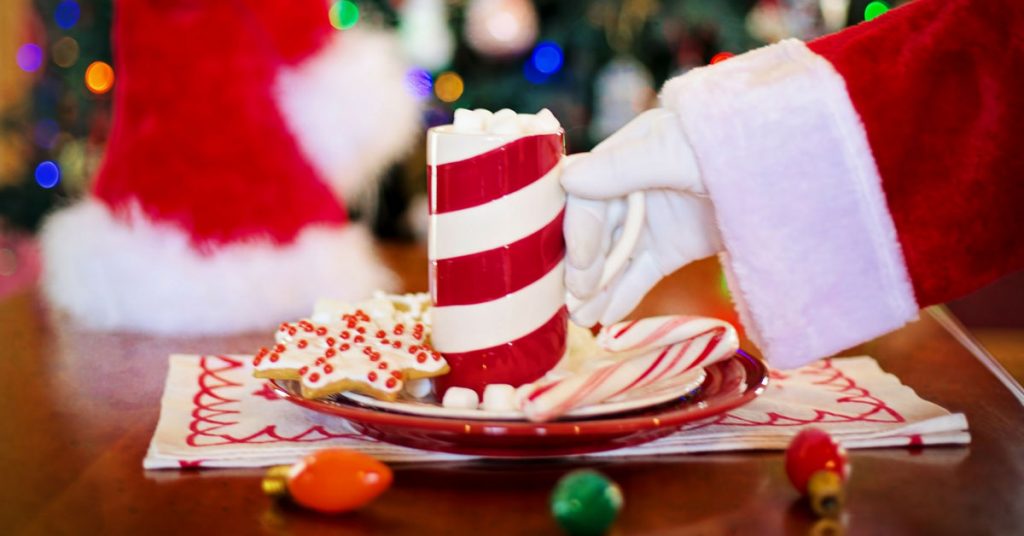 Here's a guide if you're seeking a gift for entrepreneurs in your life. The entrepreneur in your life is always pushing to be the best. This holiday, you can get them a present that will assist them in their venture. You can always take a look at the
hottest technology
this year, or perhaps you want to get them
something for their pet
. Whatever it may be, you'll be helping them enhance their lifestyle. The average entrepreneur is working every waking moment, growing their personal brand and building their business. We put together a Holiday Gift Guide that will help the entrepreneur in your life
crush it
.
Hyper Chiller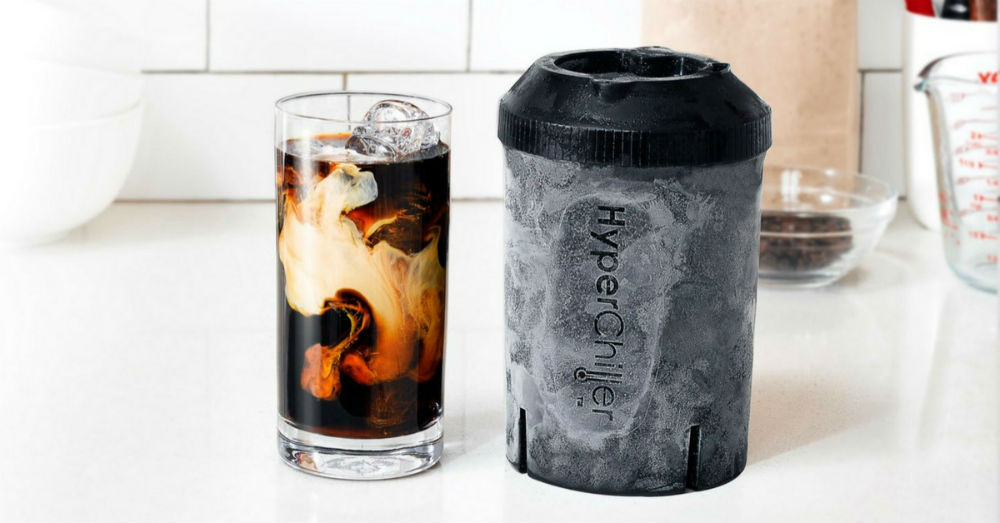 Have you ever wanted a cold beverage, but don't have the patience to wait an hour for your drink to chill?
Hyper Chiller
can fix that problem in
one minute
. It has a multi-chamber design that chills anything from wine, coffee, tea, or even shots without any dilution. This gift is bound to be frequently used and become a house favorite.
Travel Halo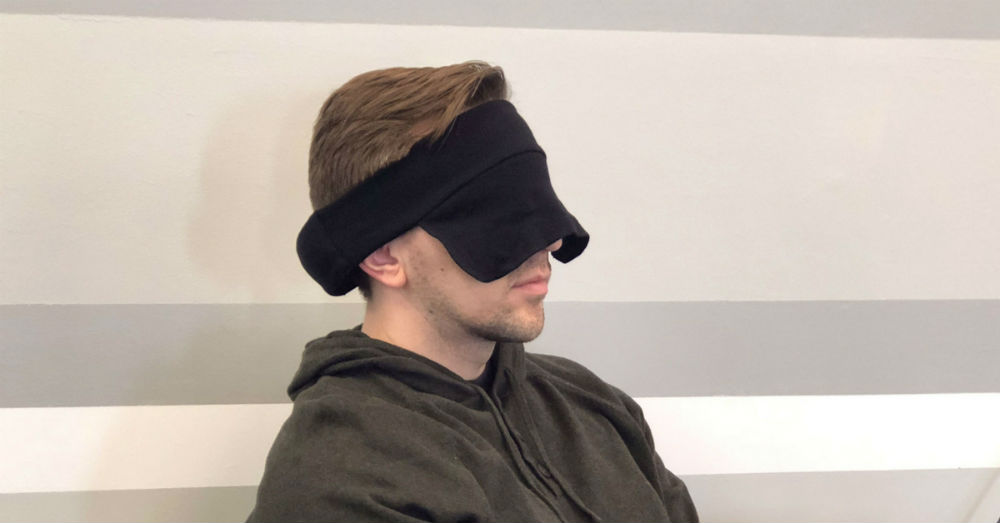 Perfect for the frequent traveler, the
Travel Halo
allows you to sleep comfortably no matter where you are. It's a less clunky alternative to the standard airplane neck pillow and is made to prevent your head from rolling while it's on. It is compact enough to fit into a carry-on, so you don't have to worry about space in your luggage.
Bellroy Notebook Cover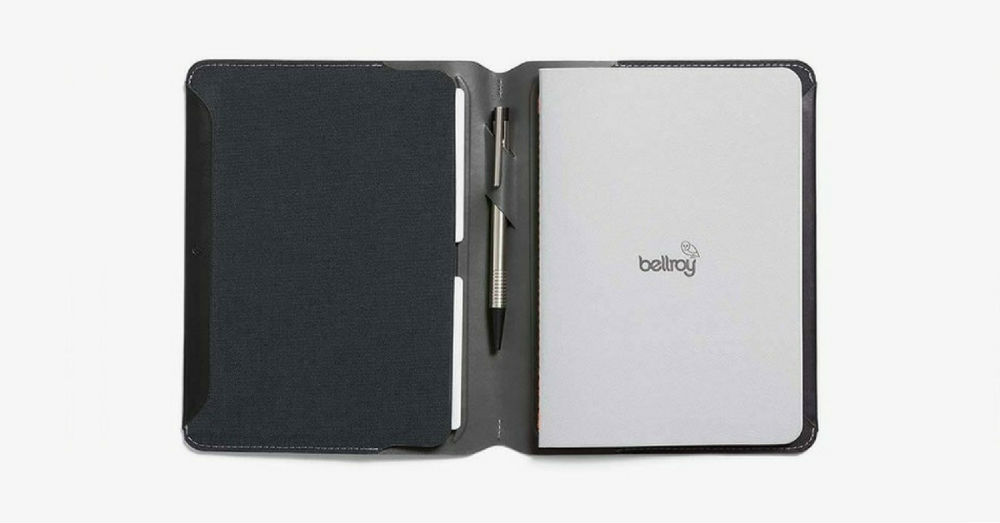 Another great gift for entrepreneurs. Do you know someone who's obsessively organized? The
Bellroy Notebook Cover A5
is a great accessory for their notebook or sketchbook. It can even fit a small tablet or e-reader. The leather is made of premium hides that have been tanned and dyed through to ensure graceful aging. This gift is great for the entrepreneur who is always networking and attending professional events.
DRIPO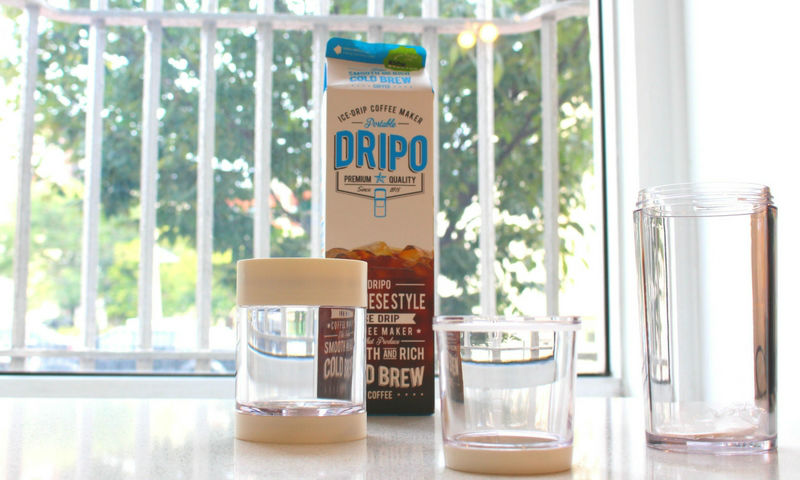 A fantastic gift for entrepreneurs who love coffee. This latest innovation in coffee has got caffeine addicts hooked on cold brew.
Dripo
has a proprietary slow-drip cold brew method that creates an old-world, bitter-free luxurious taste. The device releases 45 drips per minute, and a perfect cup of coffee is ready in about 2-3 hours. Dripo is ideal for the patient and those who appreciate coffee brewed to perfection. If you're looking for a gift for your company Secret Santa, this is it.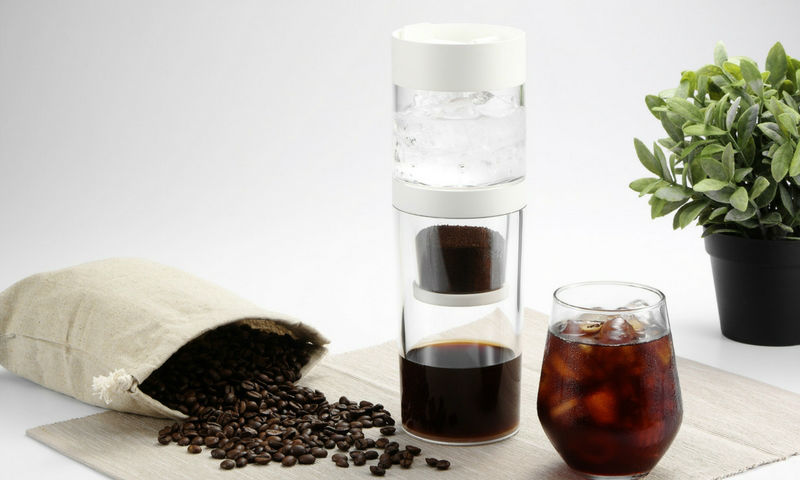 Portable Power Bank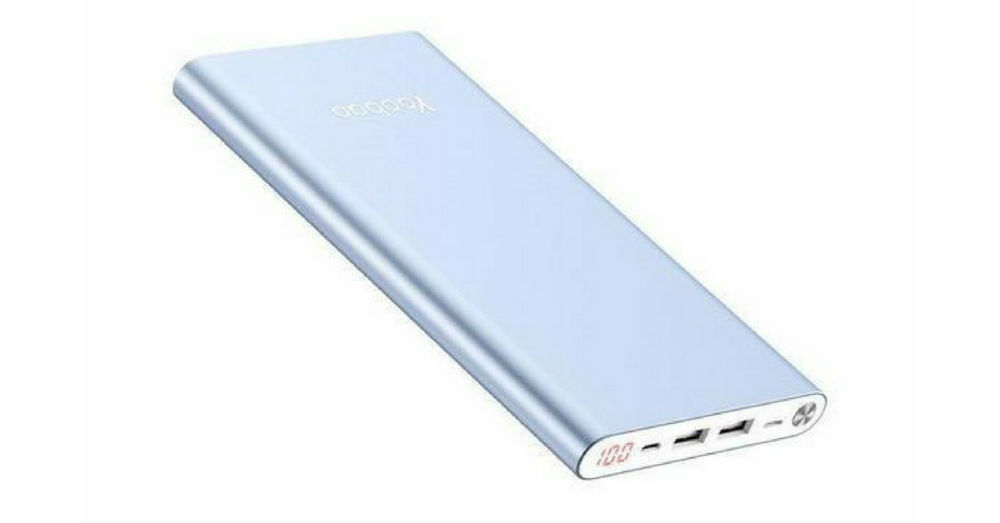 There's always that one friend that is constantly on their phone, complaining about low battery. Help them out by gifting the
High Capacity Portable Power Bank
. It has 7-10 full charges so they will never have to worry about their phone dying ever again. The power bank fits comfortably in your car, bag, or even your pocket! Both Android and iPhone users can charge at the same time, making it one of the most convenient charging banks out there. This is a great gift for entrepreneurs who are always on the move.
Adventure Assist Notebook
Travel efficiently with
Adventure Assist
. It is beautifully designed and perfect for organizing trips. Plan every detail of your journey beforehand and relive the adventure whenever you want. Adventure Assist is a great alternative to a conventional notebook or agenda. You can log your travels while you travel as well as have all your documents in the convenient pocket on the inside cover. Enjoy your dream trip over and over!
Espro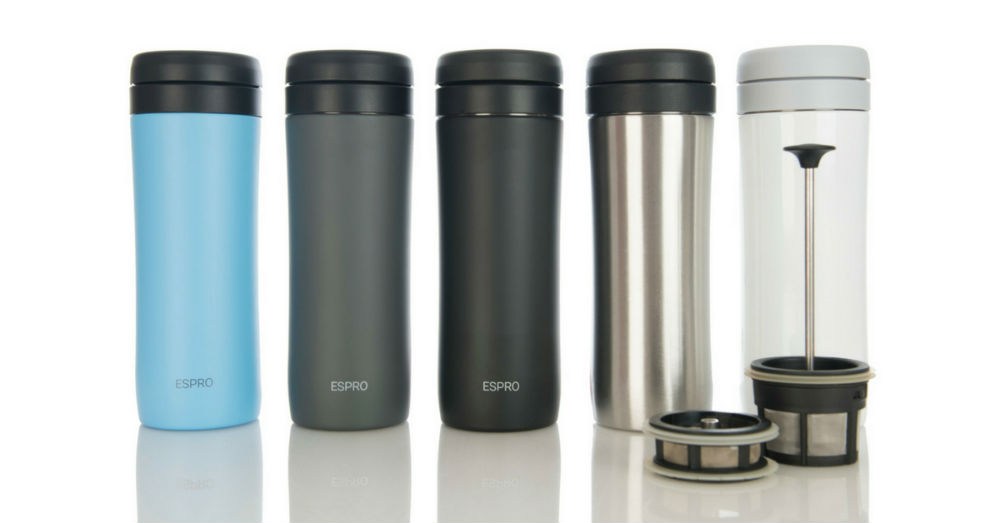 Take your favorite hot coffee with you, no matter where you're traveling. The French style two filter system in
Espro
leaves all of the flavor and none of the grit. Not only is it great for coffee, but you can also use Espro for tea too! It still goes through the double filtering system to provide maximum flavor. It is made of double wall vacuum insulated stainless steel and keeps your coffee and tea hot for 4-6 hours. You can venture to the ends of the earth with this travel press and be confident that you will still have your favorite cup of coffee.