How this successful entrepreneur spent his 35th birthday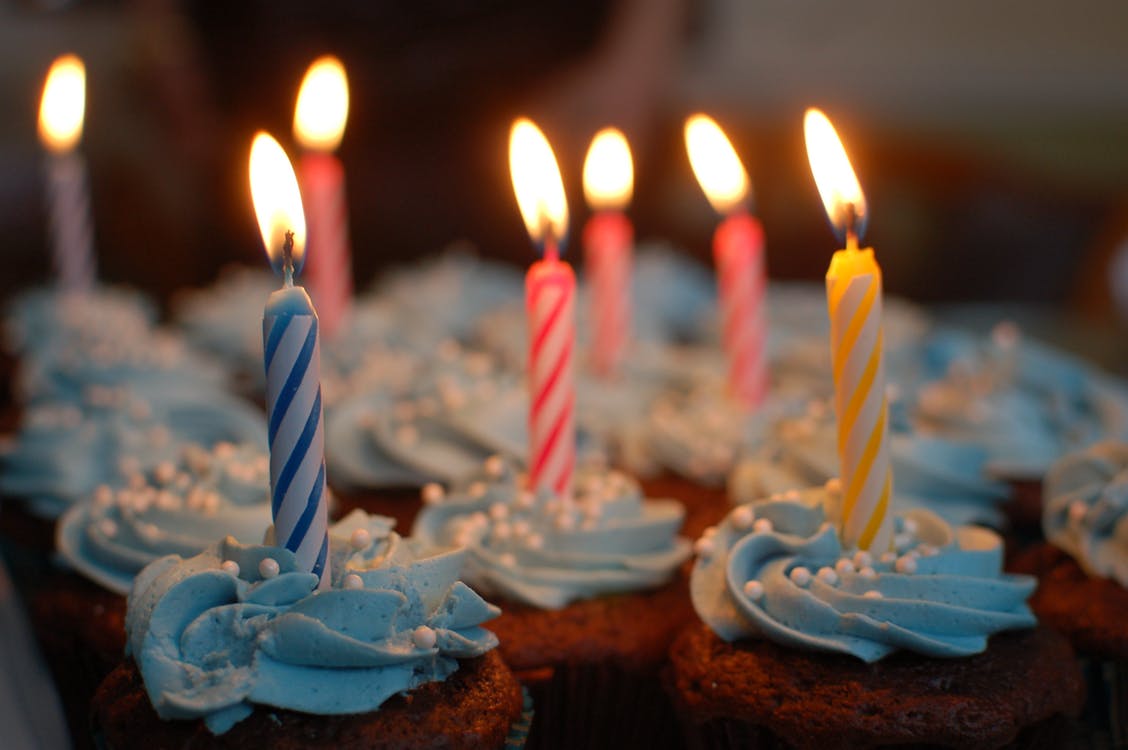 Over the weekend I was going through my Twitter feed. Rather than seeing a ton of political "artistry" and random gifs, I stumbled across this incredible set of non-obvious business strategies (or better known as tweets) that may be some of the largest pieces of gold someone can read when they want to start a business.
Twitter has received it's fair share of opinions within the past year, but it's safe to say that if used correctly; it's the most powerful social network on the planet.
Scott Gerber, a New York based entrepreneur, best selling author, father, and straight up bad ass, celebrated his birthday in an unconventional way. The "Super Connector" took to Twitter to grace us with 35 "non-obvious business strategies and lessons" that he has learned over the past decade in business. Below are his tweets directly quoted from his Twitter feed. If you care to follow Scott, you can do so at @scottgerber.
Lessons From Scott Gerber
1. Beware of "boss metrics"
Macro trends are great IF they are based on the right micro trends. Macro trends can easily be manipulated to show a rosy picture while making major micro issues seem smaller or irrelevant. Ensure your KPIs align with your true performance.
2. Optionality is your life blood
Your job is to maximize optionality everyday in everything you do. There should never only be one path. In fact, try never to only have two potential paths. Always have a variety of obvious and non-obvious traditional and non-traditional options.
3. Bad Decisions
Bad decisions are due to failures to ask the right people the right questions. Don't be "surface level". Ask follow up questions. Don't mistakenly believe what you want to hear. Instead probe deeper on what you actually hear.
4. Two rules
Two rules if your goal is to one day sell your business. 1) Be a revenue multiple company. 2) If you aren't a revenue multiple company, see rule #1.
5. Anecdotal evidence
Never allow your team to use "anecdotal evidence". First, anecdotes are not evidence of anything nor are they based in facts, science or statistical relevance. It's simply opinions on top of gut feelings and emotions. Poor decisions come from this sort of "evidence".
6. Train with fake fires.
Train with fake fires. Your company needs a good fire drill once in a while. What happens if you don't raise money? What happens if your biggest client fires you? Get smart people in the room. Figure out how you would disrupt your own business and solve the issue.
7. Never give a "definitive yes"…
Never give a "definitive yes" to a contractual term without reviewing it in its proper context. A one line term can easily become 100 lines or be defined by 100 terms that you never agreed to. It can also mess up other terms if everything is not contemplated as a whole
8. Don't just listen
Don't just listen to what's being said–listen to what is not being said. More importantly, listen to what's not being said on purpose. People that try to sell you something are often expert in the art of mindful editing.
9. Automating
Automating humans out of a process still takes lots of humans. Don't be fooled by the concept of "automating a system". It often takes more man-hours, money, time and technologies than the task itself is worth. Look at the full picture before you invest time or treasure.
10. Follow the bonus.
Follow the bonus. If you help others hit their financial goals, they are more likely to become an ambassador of your BD efforts with their colleagues. Building a partnership with someone who is top line revenue based versus quota based is different. Align incentives.
11. Never partner with adulterers or known cheaters.
11. Never partner with adulterers or known cheaters. If they are willing to screw over their spouse, they will have no problem screwing you ten fold if it suits their needs.
12. Sell with a "2-for-1" mentality.
Sell with a "2-for-1" mentality. Many companies get one big client name and are happy with that. BUT they forget the big client has dozens of divisions. One client could actually become 2 or 3 clients once you open the right doors. Don't stop after the hardest one!
13. The 3rd party
Don't let a 3rd party control your destiny, cash flow or your decisions. Whether you need an investment, a platform or a vendor, if a 3rd party becomes a vital piece of your plan you are taking a bet. Calculated bets can be smart, but don't kid yourself. You're making a bet.
14. Don't be a conventional scheduler.
Don't be a conventional scheduler. We've been taught to think in blocks of time (ie 30 minutes). Why have a 12 minute meeting, then burn 18? Think in smaller chucks like 2 or 5 minutes. When you adapt to this, you're capacity and efficiency will dramatically increase.
15. The Final Offer
Know the final offer you'd take before the first offer. Before you do any deal, know your absolute last stand deal–the absolute worst terms you are willing to accept. Having that thought out beforehand will stop you from making bad deals that aren't in your best interests.
16. About Acceptance
Don't ram your model into new industries and assume the other side will understand it (or accept it). Engineer your model to adapt to the lingo, structures and terms of the industry. Make the numbers work using the financial standards of that industry.
17. Always be the first salesperson.
Always be the first salesperson. If you don't know how to sell your product, no one will! Even if you aren't a professionally trained salesperson—or the tech guy!!—you need to learn to articulate your value proposition and see what people really need.
18. About Department Heads
Have your department heads always do every task in their department before they are allowed to assign it to anyone else. This will ensure that they know what success and failure look like beforehand.
19. About Sales Meetings
In sales meetings, always ask more questions than you answer. Answer questions with follow up questions until you have the most amount of detail possible before you fully answer. Most prospects will TELL YOU what they need and how they want it. You just need to ask and listen
20. Know your team's real capacity.
Know your team's real capacity. Break down your staff's tasks into units and total task costs. You would be shocked to see how "busyness" and real time communication gives the false impression of full capacity.
21. "Layer"
"Layer" your business over time, not all at once. Layering new revenue centers is certainly smart, just don't try to do it all today.
22. Buying into passion and enthusiasm can be a disaster.
Buying into passion and enthusiasm can be a disaster. Don't get caught up in hype and sexiness (or a good salesperson's spin!). Never make instant yes decisions no matter how good you feel. Even if they feel right, you should still do your diligence.
23. Train your brain
Train your brain to think about what is wrong, not right. What could go badly, not well. And why something won't work, not will. Your love for your idea, your process or your product can be your worst enemies.
24. Invest in the right systems BEFORE you scale.
Invest in the right systems BEFORE you scale. Failing to create the processes and systems needed when things are manageable will become incredibly costly longer term—and more time consuming and tedious.
25. Rules of the DM
Expect that anything you send via email or send via DM to anyone about anything will get out there and will be made public at some point. It will. Don't be an idiot.
26. Surprise Yourself
No matter how "conservative" you believe your internal projections or goals are—LOWER THEM AGAIN. Surprise yourself, don't be surprised.
27. Sell your way out of financial trouble
Sell your way out of financial trouble. The idea of "raising money" or "raising debt" is not a good mindset to be in if you find your company in a cash crunched position. You might end up getting financing, but relying on it is a fool's errand. Sell! Sell! Sell!
28. Are your customers asking the same question twice?
If customers ask you the same question twice, you've failed them. When customers ask a new question, write it down, formalize an answer, and find ways to promote that answer (eg FAQs, call center scripts, website, etc.) so that another customer will never need to ask again.
29. Never blindly listen
Never blindly listen to someone who doesn't have to live with the consequences of the decision. Advisors are great but you must make final decisions. Getting an "I'm sorry it didn't work out" from an advisor without any downside won't won't make you feel better in the end.
30. Unlock your entrepreneurial mind.
Unlock your entrepreneurial mind With everything that happens around you, go beyond the surface and ask "why", "how", "is it the best", "what's better", and "how would I do it." Feed on curiosity and your ability to ask great questions will be sharp when you need it.
31. User adoption isn't simple or guaranteed.
User adoption isn't simple or guaranteed. Changing user behavior is not easy. Remember: everyone is busy (life, family, work) and you want to add yet another thing. Remove as much friction as you can. Save as much time as you can.
32. Shut up after yes
Once you've got a 'yes' shut up and stop trying to further sell. You can't go further than a win, so shut up. I've met more than my fair share of people that lost deals because they kept selling past the 'yes'.
33. Everyone always has an angle.
Everyone always has an angle. Know the angle before you react to the situation. Don't end up a pawn on someone else's chess board.
34. Community is crucial.
Community is crucial. The power of association and coalition is more powerful than being a lone wolf. Build one. Be a big part of many. Give more than you take (and don't be a taker or a sleepy networker!).
35. A Quote to End Them All
Live by this quote from one of my mentors and you'll be better for it: "You can't cheat real time. And real relationships take real time." With my addition: "But your job is to find ways to cheat your time to create more real time."
Here's to liven out that last quote. Thanks for the free advice Scott and Happy Birthday.
Business Insurance And Why You Need It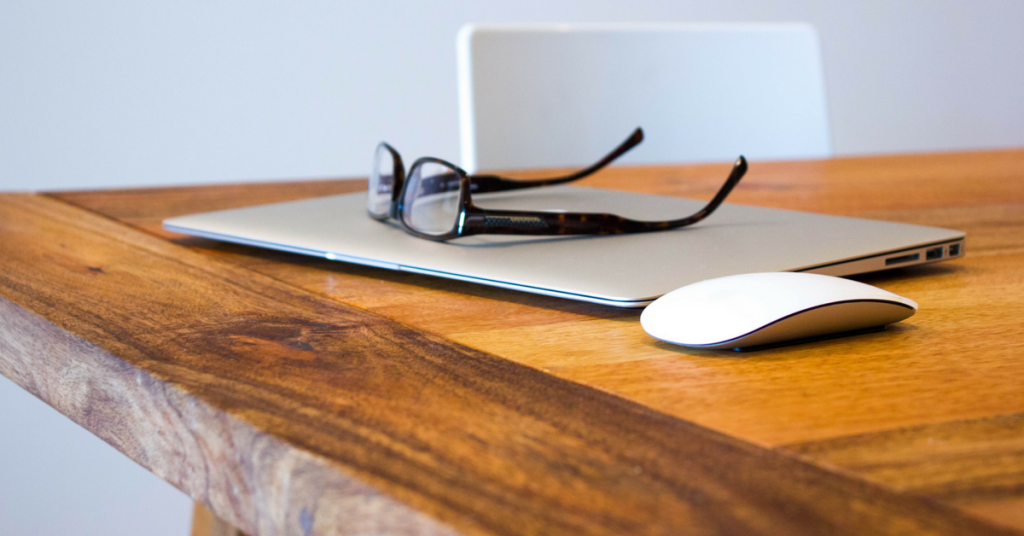 Business insurance is a requirement that you should not ignore even if you are in a low-risk workplace. For certain business sectors such as healthcare industries, mechanical workshops or amusement parks, getting a liability insurance is essential. Finding the best insurance can be a challenging and complicated process, but it is better to get an insurance coverage. Disasters happen, and you need an authorized protection to save you from severe economic loss.
Why is business insurance necessary?
If you start a business and employ some people, you need to have business insurance. It is a legal requirement. The insurance coverage varies from one country to another. Almost all countries have made it compulsory for the companies to get a liability insurance. You may think that your business is small and has less risk. You can also think that you can afford the losses your companies might face. The business experts always advise getting a proper insurance for every kind of business. There can be natural disasters like floods or earthquakes. Fire accidents and thefts are not the only risks. Your business can incur massive losses due to disruption of work. There can be cash crunch, skilled labor crisis, road work, police barricades and criminal acts too. You should consider all the aspects before buying an insurance coverage for your company.
General Liability Insurance
Almost all trades have some liabilities. So, a general liability insurance is essential. Before you hire some employees for your business, get a liability insurance first. Your company becomes the 'employer.' It becomes a legal need if you wish to make your business a limited company. If any of your staff falls ill or faces any fatal accident during working hours, your company becomes liable. You need to discuss with your insurance broker about the amount of liability insurance cover your business needs. If there is any death because of their work in your company, you need to arrange appropriate compensation. So, you should avoid any expense trimming while buying insurance for the company.
Professional Liability Insurance
It is also known as errors & omissions (E&O) insurance. This is not a one-size-fits-all insurance. Each industry has different concerns while running the business. So, you need customized coverage for your business. The professional liability insurance protects the business from the claims that the company was negligent in performing their services accurately. When you buy the E&O insurance, make sure you appoint an attorney for your company who can defend the lawsuits filed against the company.
Property Insurance
Property Insurance is a must when you run a business. Be it your own building or leased property, you need coverage. This insurance covers your business inventory, equipment, signage, and furniture from any losses due to fire, storm or burglary. Home based businesses still do not get much coverage from property insurance. You need to ask your insurer for extra coverage.
Product insurance
Apart from the above-mentioned insurance policies, you should get an additional product insurance to cover your manufacturing business. It covers any loss due to manufacturing, distributing and retailing hitches.
Buying insurance for your business is complex. You need a trustworthy insurer. Every business needs a unique package based on the requirements of the company. You should always review your insurance policies and keep them in active status.
How To Get Rid Of Office Gossip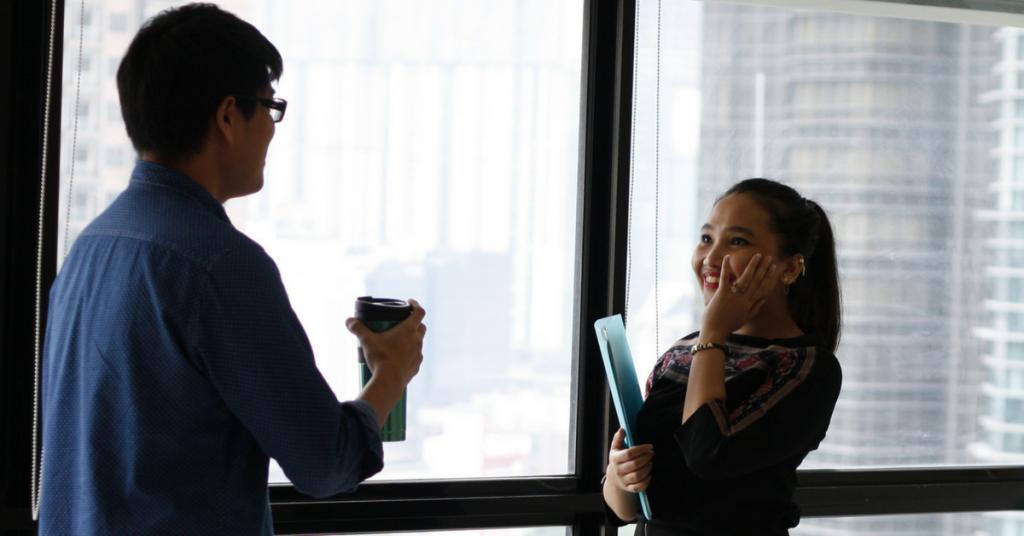 Office gossip is a negativity that affects almost every office. No company encourages rumor or gossip, but it is present everywhere. A little gossip is not that harmful. However, rumors and gossip can cast a spell of mistrust among employees. Handling harmful gossip can be difficult for managers. It is not very comfortable for them to bring the issue into the daylight. As a leader, you should control the gossip and let your employees know the actual situation. Here are some ways to get rid of the continuous flow of gossip.
Do not take work gossip to heart
In most of the cases, office gossip is deliberately created to spread malicious nonsense. Some people want to create a sense of fear and insecurity in the minds of the employees. So, you should not take the rumors personally or defensively. The management of the company should take strong actions against spreading false stories. Focus on the present and try to find the reason behind the rapid growth of gossip inside the company. You should try to deal with issue objectively avoiding all kinds of personal attacks.
Do not participate in any kinds of gossip
As a management head or a team lead, you should not participate in any kind of gossip inside the office premises. It would be a wrong signal for your subordinates. Do not belittle yourself in front of the employees of the company. Try to keep a distance from the groups who believe in big talks. Be aware of all the happenings in the company. Keep the facts ready to assure your team when they are in doubt. Motivate your team to stay away from the gossip mills.  
Get your facts right
You know you need to stop the flow of gossip and rumors to keep the office environment professional. Before you can act, you should know the true facts. Try to know where the office gossip started. Ask the team leads and departmental managers what they have heard. You should maintain an easy relationship with them. They can come and speak freely to you. It would be easier for you to fathom how much the gossip have spread and who are behind the wall.
Address the problem frankly
The first step to stopping the gossip is directly talking to the person who is spreading it. You should always remember that there are other people too who are indirectly related to it. There are some people who always believe the story and are responsible for spreading it in no time. So, as a leader of your company you need to address the entire team and if it is a very serious issue you need to address the entire company. If your employees are concerned about certain issues, answer them frankly. You can keep a suggestion box where your employees can post anything anonymously. If their identity is protected, they will cooperate with you to get rid of the harmful rumors spreading inside the company.
Make it a company policy to prevent gossip
It is important to draft a strong policy against spreading of rumors. All the employees should know how creating negative stories about the company will be treated. Provide them with examples how to keep the office environment free from rumors. Tell them how to curb negative interaction and discourage gossip-lovers.
How To Be More Productive During A Slow Week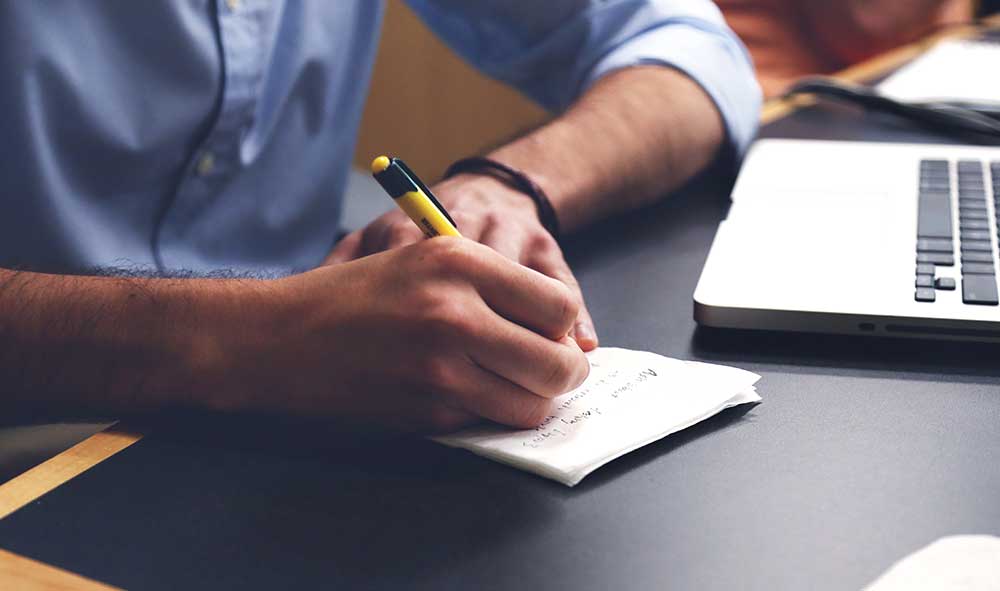 There's always something that needs to be done when you're very busy with work. But what happens when a project is finished and you get a few days before it all starts again? A slowdown in work is normal but it can be boring especially if you're used to being in the thick of the action at work. During this time you're probably looking for some things to do just to remain productive. Here are some great ideas to consider if you want to remain productive during a slow week.
Lend A Hand
Other departments or co-workers could be struggling to meet deadlines. Lend a hand to show that you are a team player. Ask if there is anything you can do to help (with your boss' approval). Aside from staying productive, you could learn something new or get a glimpse of how co-workers or other departments work or function and how it affects your side of the job.
Succession Planning
Have you thought about what happens to your work or teammates should you go up in smoke tomorrow? You should consider this seriously and think about succession planning. You basically take your job description and break it down so that each task is outlined per month. If this document does not exist, create it. It will make your job easier should you leave your job and your boss will thank you for it.
If you have one, update it. It is important to keep your succession plan alive.
Call To Follow-up
When you're busy, you don't have a lot of time to spend talking to people on the phone. Now that you have a slow week, it's time to pick up the phone to catch up with clients, suppliers and stakeholders. Start with small talk because this will gradually become a lengthy discussion when you ask for their thoughts on how things are going. You can also bounce ideas around in order to gain their trust and foster the spirit of teamwork.
Give Yourself An Annual Review
Reflect on your performance this past year and think of ways you can do your job better. Aside from this, you can ask yourself if you're happy with your career or which direction you want to take it. Thinking about these things can help yourself grow as a person and employee. Bring up these insights during your next evaluation. Supervisors like employees who see the big picture.
Check In With Your Boss
Now that you have time to catch your breath, check in with your boss verbally or through email to update achievements and discuss the next steps. Employees sometimes forget to pass on good news to their superiors or to update on the future direction of projects. Catching your breath during a slow week is a good way to get managers up to speed. Aside from this, checking in with your boss reinforces your capabilities for bigger things in the future.
Slow days at work are rare, which is why doing these kinds of things are important. Focusing on your interests and staying proactive can help advance your career, improve professional knowledge and keep you on top of things.