How this successful entrepreneur spent his 35th birthday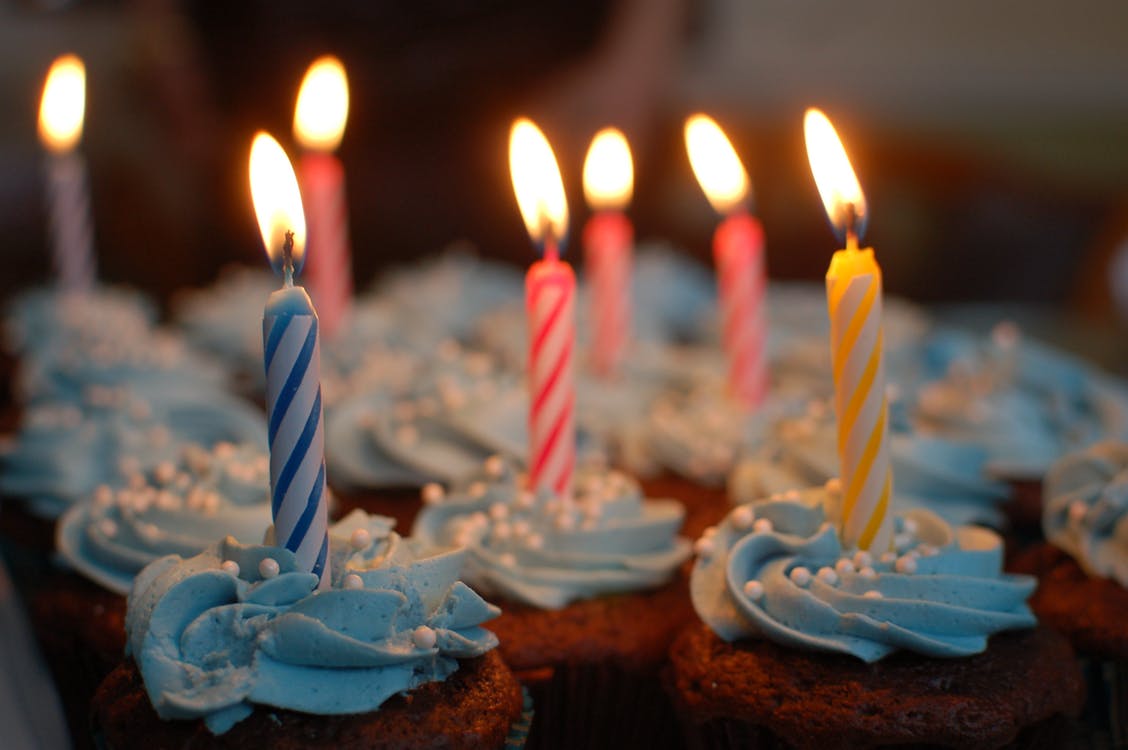 Over the weekend I was going through my Twitter feed. Rather than seeing a ton of political "artistry" and random gifs, I stumbled across this incredible set of non-obvious business strategies (or better known as tweets) that may be some of the largest pieces of gold someone can read when they want to start a business.
Twitter has received it's fair share of opinions within the past year, but it's safe to say that if used correctly; it's the most powerful social network on the planet.
Scott Gerber, a New York based entrepreneur, best selling author, father, and straight up bad ass, celebrated his birthday in an unconventional way. The "Super Connector" took to Twitter to grace us with 35 "non-obvious business strategies and lessons" that he has learned over the past decade in business. Below are his tweets directly quoted from his Twitter feed. If you care to follow Scott, you can do so at @scottgerber.
Lessons From Scott Gerber
1. Beware of "boss metrics"
Macro trends are great IF they are based on the right micro trends. Macro trends can easily be manipulated to show a rosy picture while making major micro issues seem smaller or irrelevant. Ensure your KPIs align with your true performance.
2. Optionality is your life blood
Your job is to maximize optionality everyday in everything you do. There should never only be one path. In fact, try never to only have two potential paths. Always have a variety of obvious and non-obvious traditional and non-traditional options.
3. Bad Decisions
Bad decisions are due to failures to ask the right people the right questions. Don't be "surface level". Ask follow up questions. Don't mistakenly believe what you want to hear. Instead probe deeper on what you actually hear.
4. Two rules
Two rules if your goal is to one day sell your business. 1) Be a revenue multiple company. 2) If you aren't a revenue multiple company, see rule #1.
5. Anecdotal evidence
Never allow your team to use "anecdotal evidence". First, anecdotes are not evidence of anything nor are they based in facts, science or statistical relevance. It's simply opinions on top of gut feelings and emotions. Poor decisions come from this sort of "evidence".
6. Train with fake fires.
Train with fake fires. Your company needs a good fire drill once in a while. What happens if you don't raise money? What happens if your biggest client fires you? Get smart people in the room. Figure out how you would disrupt your own business and solve the issue.
7. Never give a "definitive yes"…
Never give a "definitive yes" to a contractual term without reviewing it in its proper context. A one line term can easily become 100 lines or be defined by 100 terms that you never agreed to. It can also mess up other terms if everything is not contemplated as a whole
8. Don't just listen
Don't just listen to what's being said–listen to what is not being said. More importantly, listen to what's not being said on purpose. People that try to sell you something are often expert in the art of mindful editing.
9. Automating
Automating humans out of a process still takes lots of humans. Don't be fooled by the concept of "automating a system". It often takes more man-hours, money, time and technologies than the task itself is worth. Look at the full picture before you invest time or treasure.
10. Follow the bonus.
Follow the bonus. If you help others hit their financial goals, they are more likely to become an ambassador of your BD efforts with their colleagues. Building a partnership with someone who is top line revenue based versus quota based is different. Align incentives.
11. Never partner with adulterers or known cheaters.
11. Never partner with adulterers or known cheaters. If they are willing to screw over their spouse, they will have no problem screwing you ten fold if it suits their needs.
12. Sell with a "2-for-1" mentality.
Sell with a "2-for-1" mentality. Many companies get one big client name and are happy with that. BUT they forget the big client has dozens of divisions. One client could actually become 2 or 3 clients once you open the right doors. Don't stop after the hardest one!
13. The 3rd party
Don't let a 3rd party control your destiny, cash flow or your decisions. Whether you need an investment, a platform or a vendor, if a 3rd party becomes a vital piece of your plan you are taking a bet. Calculated bets can be smart, but don't kid yourself. You're making a bet.
14. Don't be a conventional scheduler.
Don't be a conventional scheduler. We've been taught to think in blocks of time (ie 30 minutes). Why have a 12 minute meeting, then burn 18? Think in smaller chucks like 2 or 5 minutes. When you adapt to this, you're capacity and efficiency will dramatically increase.
15. The Final Offer
Know the final offer you'd take before the first offer. Before you do any deal, know your absolute last stand deal–the absolute worst terms you are willing to accept. Having that thought out beforehand will stop you from making bad deals that aren't in your best interests.
16. About Acceptance
Don't ram your model into new industries and assume the other side will understand it (or accept it). Engineer your model to adapt to the lingo, structures and terms of the industry. Make the numbers work using the financial standards of that industry.
17. Always be the first salesperson.
Always be the first salesperson. If you don't know how to sell your product, no one will! Even if you aren't a professionally trained salesperson—or the tech guy!!—you need to learn to articulate your value proposition and see what people really need.
18. About Department Heads
Have your department heads always do every task in their department before they are allowed to assign it to anyone else. This will ensure that they know what success and failure look like beforehand.
19. About Sales Meetings
In sales meetings, always ask more questions than you answer. Answer questions with follow up questions until you have the most amount of detail possible before you fully answer. Most prospects will TELL YOU what they need and how they want it. You just need to ask and listen
20. Know your team's real capacity.
Know your team's real capacity. Break down your staff's tasks into units and total task costs. You would be shocked to see how "busyness" and real time communication gives the false impression of full capacity.
21. "Layer"
"Layer" your business over time, not all at once. Layering new revenue centers is certainly smart, just don't try to do it all today.
22. Buying into passion and enthusiasm can be a disaster.
Buying into passion and enthusiasm can be a disaster. Don't get caught up in hype and sexiness (or a good salesperson's spin!). Never make instant yes decisions no matter how good you feel. Even if they feel right, you should still do your diligence.
23. Train your brain
Train your brain to think about what is wrong, not right. What could go badly, not well. And why something won't work, not will. Your love for your idea, your process or your product can be your worst enemies.
24. Invest in the right systems BEFORE you scale.
Invest in the right systems BEFORE you scale. Failing to create the processes and systems needed when things are manageable will become incredibly costly longer term—and more time consuming and tedious.
25. Rules of the DM
Expect that anything you send via email or send via DM to anyone about anything will get out there and will be made public at some point. It will. Don't be an idiot.
26. Surprise Yourself
No matter how "conservative" you believe your internal projections or goals are—LOWER THEM AGAIN. Surprise yourself, don't be surprised.
27. Sell your way out of financial trouble
Sell your way out of financial trouble. The idea of "raising money" or "raising debt" is not a good mindset to be in if you find your company in a cash crunched position. You might end up getting financing, but relying on it is a fool's errand. Sell! Sell! Sell!
28. Are your customers asking the same question twice?
If customers ask you the same question twice, you've failed them. When customers ask a new question, write it down, formalize an answer, and find ways to promote that answer (eg FAQs, call center scripts, website, etc.) so that another customer will never need to ask again.
29. Never blindly listen
Never blindly listen to someone who doesn't have to live with the consequences of the decision. Advisors are great but you must make final decisions. Getting an "I'm sorry it didn't work out" from an advisor without any downside won't won't make you feel better in the end.
30. Unlock your entrepreneurial mind.
Unlock your entrepreneurial mind With everything that happens around you, go beyond the surface and ask "why", "how", "is it the best", "what's better", and "how would I do it." Feed on curiosity and your ability to ask great questions will be sharp when you need it.
31. User adoption isn't simple or guaranteed.
User adoption isn't simple or guaranteed. Changing user behavior is not easy. Remember: everyone is busy (life, family, work) and you want to add yet another thing. Remove as much friction as you can. Save as much time as you can.
32. Shut up after yes
Once you've got a 'yes' shut up and stop trying to further sell. You can't go further than a win, so shut up. I've met more than my fair share of people that lost deals because they kept selling past the 'yes'.
33. Everyone always has an angle.
Everyone always has an angle. Know the angle before you react to the situation. Don't end up a pawn on someone else's chess board.
34. Community is crucial.
Community is crucial. The power of association and coalition is more powerful than being a lone wolf. Build one. Be a big part of many. Give more than you take (and don't be a taker or a sleepy networker!).
35. A Quote to End Them All
Live by this quote from one of my mentors and you'll be better for it: "You can't cheat real time. And real relationships take real time." With my addition: "But your job is to find ways to cheat your time to create more real time."
Here's to liven out that last quote. Thanks for the free advice Scott and Happy Birthday.
5 Strategies To Massively Save On Your Holiday Spending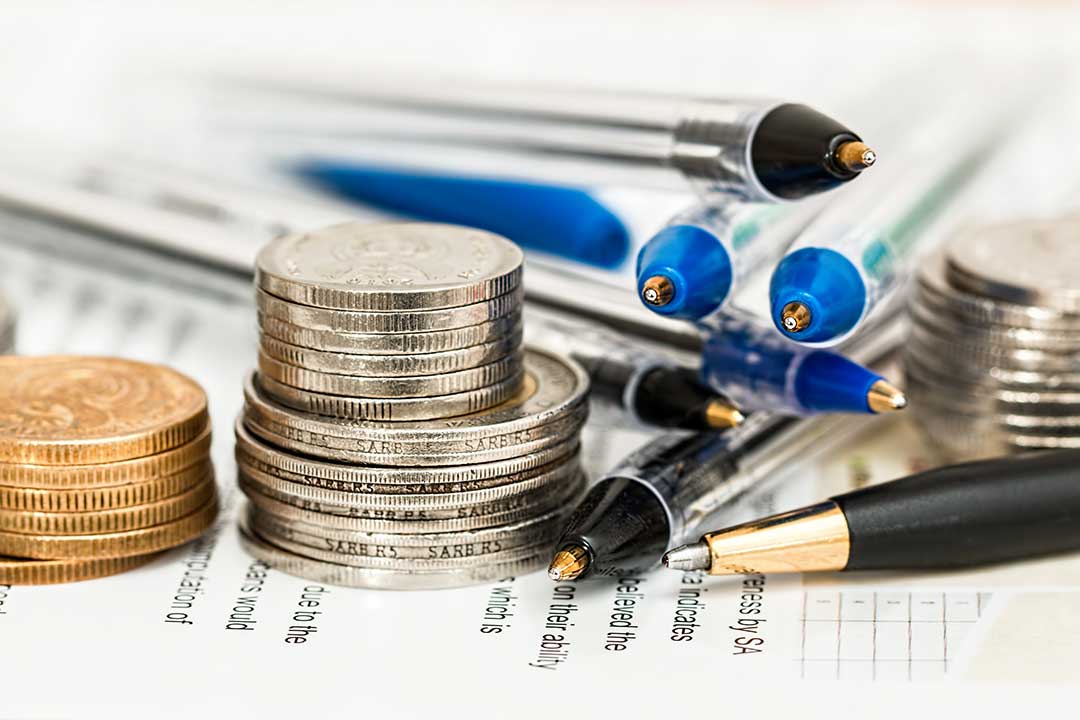 Regardless for those who are buying presents on-line or in-person, you continue to need to lower your expenses.
Whereas many individuals neatly use rewards playing cards and coupons, they're nonetheless lacking out on beneficial financial savings, which can price you serious money. These firms might help.
Get smarter about rewards
Curious which reward program suits you greatest? Birch helps you discover new bank cards based mostly in your spending habits.
Have already got playing cards with cash-back bonuses? You need to nonetheless try the finance app because it additionally helps you optimize what's already in your pockets.
By grouping your transactions into classes, Birch exhibits you which of them card provides you essentially the most bang to your buck. You'll never miss a another reward.
Money made simple
Utilizing Ebates is as simple as one, two, three: Join, Earn Cash, Earn Cash again. I'm not kidding.
Free Ebates memberships let savvy buyers seek for combining shops, and with one click on – and a coordinating purchase – you're creating wealth. I've been a member for years.
The web site is straightforward to navigate, together with helpful day by day offers. There's even a Chrome extension that permits you to simply store with out ever skipping out on reward money again. So even for those who ever neglect to undergo Ebates first, the Money Again Button will notify you.
Easy financial savings
With greater than 600,000 coupons at over 70,000 retailers, Retailmenot has every thing you have to save over the vacations – from coupon codes and cashback provides to meals offers and in-store gross sales.
The web site exhibits customers the highest trending reductions, whereas the app makes it simple to save lots of at your favourite shops and eating places proper out of your cellphone.
For these optimistically venturing out to brick-and-mortar shops, the the digital provides market makes use of push notifications and message-prompts to assist buyers and companies alike.
Flip reward playing cards into gold
Present playing cards amassing mud? Flip them into playing cards you really need or cold-hard money with the most important reward card change on the earth.
CardCash desires your undesirable reward playing cards and truly pays you as much as 92 % of the cardboard worth.
Have somebody in your elevate that's arduous to buy? I believe you'll in all probability seize them a present card. Why not do it at a reduction and select from the king-of-card's big stock?
Giveback whereas gifting
It's the season of giving – we wouldn't be speaking about presents if it weren't – so why not give again whereas procuring?
The world's first-ever shopfunding web site, GoodShop donates a portion of what you spend once you store at 1000's of shops on their web site.
From nationwide charities to native colleges and group teams, once you store with Goodshop you not solely save, however you give again.
Using Live Video To Double Your Business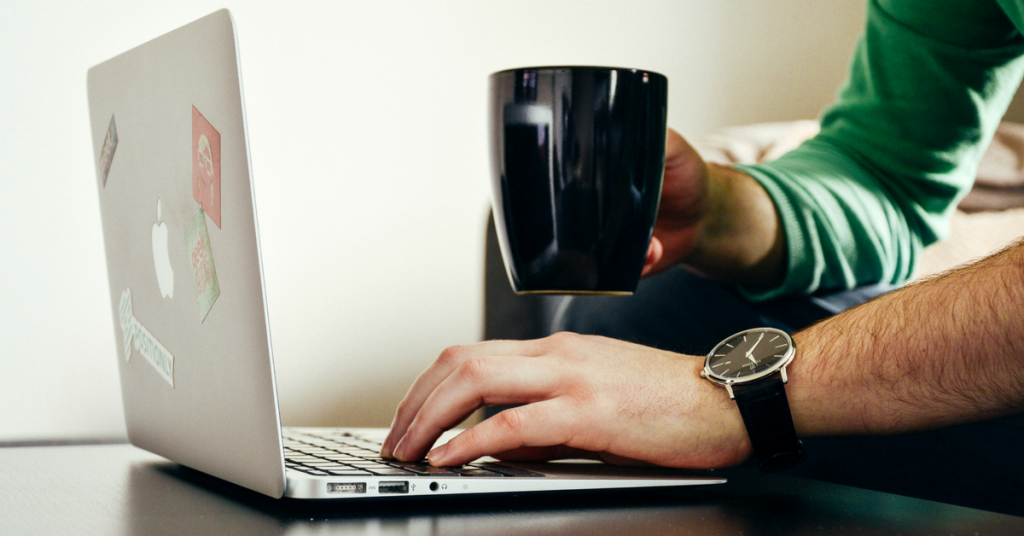 Instagram Live Video, Facebook Live Video, and Periscope – more than likely you would have heard of these social media platforms, but did you know they are the latest technological breakthroughs for users to incorporate into their business? These platforms allow you to connect powerfully and easily with your audience, which means as an entrepreneur, you are able to personalize your brand and business amongst targeted viewers.
Engaging with your audience is key to running a successful company. Gone are the days where you can just create a website, cross your fingers, and hope that people will find it and contact you for your products or services. We live in a new era, where billions of people are constantly connected to their smart phone. According to Facebook, there are 1.18 billion active users that visit their social network on a daily basis! So with the Live Video option, you are now able to literally interact in real time with your audience. Think what that can do for your business.
The first thing you may be asking yourself right now is, how can I reach more people without a large following? Well, the easiest and quickest way to build a responsive following is to become Keyword specific. This means that you are targeting people specifically interested in your niche and what you have to offer. It is better to have 100 followers that are engaged and interested in buying your product or service than 1,000 followers that take little to no action on your offers. One of the fundamental keys to your business growth is to create an organic following.
How to build a following organically
Content is king
The more value and content you post regularly on social media — the more followers you are going to gain. People want to learn, be entertained, and see valuable posts from you.
Assuming you're doing this and you have a responsive following, now you are able to incorporate Live Video! Before you "go live" you must have a game plan on exactly what you will be talking about. Go in prepared or you'll lose interest and engagement.
Keep in mind the attention span of the average person is extremely short, so you have one chance and one chance only.  Make it count! Lucky for you, you don't have to be on Live Video for too long to get your message across. A handy acronym to use is: K.I.S.S: Keep it short and simple! Your audience will love you for that, trust me!
Build a bond
Like anything worthwhile in life, the power of our bonds with others is what binds us together.  Strip all the technology away and we are simply human beings creating connection and bonds, which create trust and trust creates fans and buyers. With your current audience, you must build a bond, in other words, a relationship with them. You can do this with live video. Have a conversation with your audience, while keeping them entertained. Ask questions, acknowledge your viewers, and deliver value that they can take away once you're done.
Now that you've created a relationship with your audience ask them to spread the word by liking to share and comment. The more likes and shares you get, the further your reach gets. Now the way Facebook's algorithm works is, with the more activity that is happening on your post or feed, they will make sure everyone can watch it and have the opportunity to engage. Whenever a user logs onto Facebook, they will see you first on their feed!
Create a contest
People love winning. Creating a giveaway or a contest that gives your users the chance to gain something by participating will spread your name and page around Facebook like wildfire. It's scary how fast news will spread when done correctly. A word of caution: Make sure you set clear and concise rules to your contest to avoid unnecessary drama or miscommunication.
On your post, make sure to include a form. Here, you will gather the user's information: name and email address. These two requirements are essential for you. You have not only gained new leads for your business, but your new leads have also done free advertising work for you and your business. By liking, sharing, and commenting on your post, they have now expanded your message to their following, giving them the opportunity to participate in the contest and spread the word even farther. There are a ton of ways you can grow your audience exponentially with a few cleverly executed strategies.
Live Video Doubling Your Business
Providing value and entertaining info on your product or service without sounding like a door salesman will take you a long way. At the end of each video, provide a call to action for your audience to participate in. An example of this could be, "Click the link in my bio to learn more." Keep in mind that you do not have to provide a call to action in every video. Spamming your viewers will only backfire.
Another approach you can have is leaving a cliffhanger at the end of each video where your viewers will want to see your next Live Event. It leaves you with suspense, which ultimately makes you come back for more. That's the effect you need to have on your audience.
Your call to action could be clicking a link that you've posted on your page, tagging a friend on your most recent post, and/or leaving a comment with their email on your post. The link that the user will be clicking should direct them to a landing page where you will be able to provide the user with value and an offer. That ties back into a sales funnel, where you can convert leads into buyers.
At the end of the day, Live Video allows you to connect with your audience on a personal level. This form of communication will be help you convey your message more clearly as they watch you live. You will have a better connection with your viewers as you build a connection through emotions. Live video allows your audience to learn more about you, your business and what you're selling. Make it exciting, provide value,  develop creative call to actions for your audience and watch your business grow.
How To Start 2018 For Your Business
2018 is knocking, are you ready? The new year is upon us, some may be celebrating another successful year with champagne, where others may be contemplating on the next strategy to implement for their business. As you figure out which side of the coin you're on, it's best to understand the most effective approach you should take to make sure 2018 is not only better than 2016, but your best year yet.
Go Back To Basics in Business
To have a successful year, it starts with the basics. You need feel secure and confident that the foundation you have set, will help you excel in the new year. Having that confidence in your system, finances, and administrative work, will allow you the peace of mind to continue moving the needle forward in business.
If entrepreneurship is in the cards for 2018 (or you're already an entrepreneur/business professional), then this is the time to look at the preparatory checklist and assess exactly where one stands. Here is how to start 2018 , the right way.
Have the Right Mindset Day One
Forget all of the negativity that happened in 2016. It's a new year and a completely new slate.
Review Your Financials
Check up on the left over cushion money, but more importantly look at your bank statements or end of year review. If you're not already working with your accountant, be sure to give that individual a call to review what happened this year. To hit 2018 in stride, it's critical to have your personal and business finances in check.
Check Up On Your Business Plan
A proper business plan has to be a blueprint to how you conduct and want to conduct business. Take the time to revise your business plan add or subtract items on that plan you feel do not make sense. Being diligent now will save a lot of unnecessary hassles later as you continue to expand/grow your company.
Select Your Team Members Wisely
Coming from experience, finding the proper talent to work for you is the hardest part of business. Before making new hires, be sure you take the time to assess your teams' strengths and weaknesses. Then hire those to fill the voids. Reviewing your business plan will be a tremendous help when making these evaluations.  If you hire right in 2018, you are already on your way to success in 2018!
Assess Your Risks
Finally, check on your insurance coverage. Review the existing risks and think about the new risks planned for 2018. A new home, a new car, addition of new properties, launching a new sector of your business, starting a new family, planning retirement – carefully plan and cover the risks with the adequate insurance. Consult with the experts to ensure the protection of your family, property and business.
Personal Growth
As important as your business is, it's equally important to get your mind right. Here are a few ways you can personally grow in 2018:
Prioritize Your Health
Sustaining a wellness plan for all 12 months of 2018 is tough, but rewarding. Do not let minor issues like back pain or soreness to affect your plan. Write down your goals for daily exercise and schedule an annual medical checkup. A healthy body works like a magnifying glass for the joys of life – zooming in on the positives and zooming out when negatives occur. Don't get distracted and be sure to get your health corrected this year.
Declutter and Organize
Look through the space in your house, office, car, backyard and even phone and email inboxes. Clean up all the junk, sort the remaining in order. The time and effort put in to declutter and organize the stuff now will give a huge advantage on the upcoming year's activities. Start it off with a fresh plate.
Treat Yourself
Don't spend all of your time working in 2018.  Try to relax more by doing things you find fun.  Participate in social and cultural events that will expand your current limits. Make time to read books (both for business and pleasure), watch movies, or cater to a hobby. Plan ahead and make a wish list to cultivate some of the classics this year. If budget permits, go for a new wardrobe (maybe at least partially new) to start the year with a special zing!
Travel More
Plan for trips outside the scope of business in 2018. Go with friends and family or make it a solitary trip. But do visit a new place, experience a new cuisine, meet new people, even try to pick up a new language from the locals when traveling.  Going on a relaxing trip is one of the best modes of investing in yourself. Plan to make some memories and memoirs on the trip(s).   
Make Time for Family and Friends
Finally, catch up with friends, attend family get together events, meet up with cousins, and celebrate birthdays and anniversaries! Don't get too occupied with work, career and the future ahead. Enjoy the present with the people you love. Family and friendships are not replaceable assets in one's life – value them most and 2018 will be a great year!
Have a great 2018!