How This Successful Entrepreneur Spent his 35th Birthday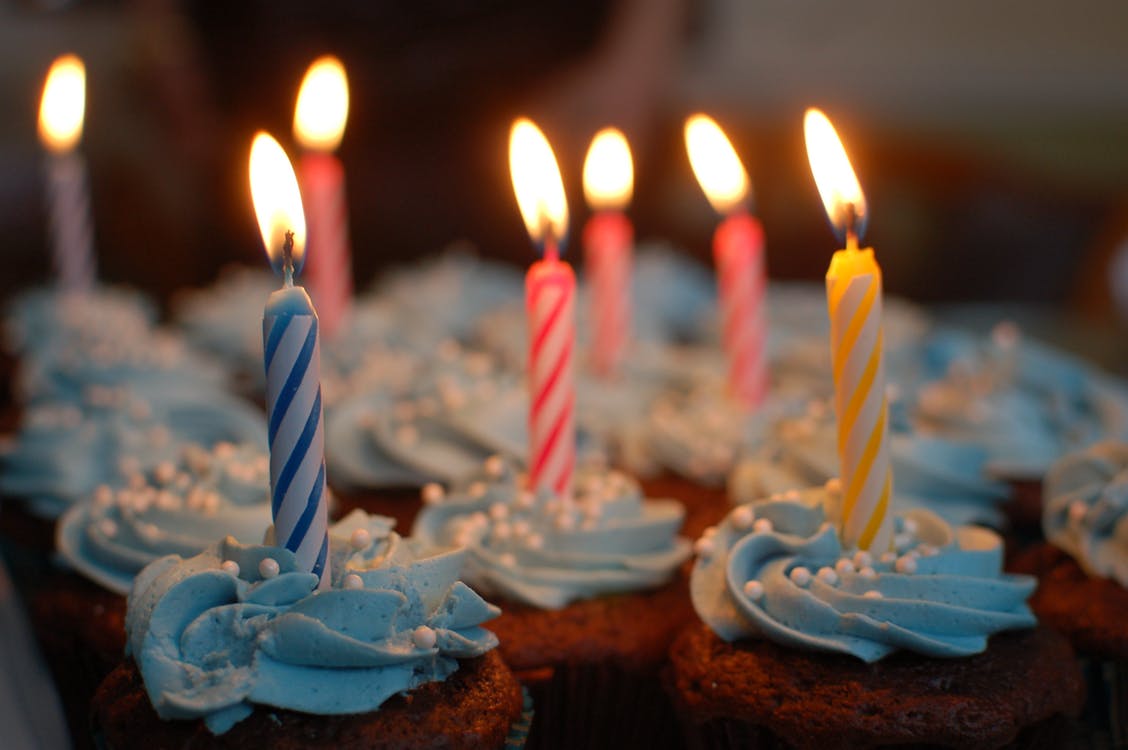 Over the weekend I was going through my Twitter feed. Rather than seeing a ton of political "artistry" and random gifs, I stumbled across this incredible set of non-obvious business strategies (or better known as tweets) that maybe some of the largest pieces of gold someone can read when they want to start a business.
Twitter has received its fair share of opinions within the past year, but it's safe to say that if used correctly; it's the most powerful social network on the planet.
Scott Gerber, a New York-based entrepreneur, best selling author, father, and straight-up badass, celebrated his birthday in an unconventional way. The "Super Connector" took to Twitter to grace us with 35 "non-obvious business strategies and lessons" that he has learned over the past decade in business. Below are his tweets directly quoted from his Twitter feed. If you care to follow Scott, you can do so at @scottgerber.
Lessons From Scott Gerber
1. Beware of "boss metrics"
Macro trends are great IF they are based on the right micro trends. Macro trends can easily be manipulated to show a rosy picture while making major micro issues seem smaller or irrelevant. Ensure your KPIs align with your true performance.
2. Optionality is your lifeblood
Your job is to maximize optionality every day in everything you do. There should never only be one path. In fact, try never to only have two potential paths. Always have a variety of obvious and non-obvious traditional and non-traditional options.
3. Bad Decisions
Bad decisions are due to failures to ask the right people the right questions. Don't be "surface level". Ask follow up questions. Don't mistakenly believe what you want to hear. Instead, probe deeper on what you actually hear.
4. Two rules
Two rules if your goal is to one day sell your business. 1) Be a revenue multiple companies. 2) If you aren't a revenue multiple companies, see rule #1.
5. Anecdotal evidence
Never allow your team to use "anecdotal evidence". First, anecdotes are not evidence of anything nor are they based in facts, science or statistical relevance. It's simply opinions on top of gut feelings and emotions. Poor decisions come from this sort of "evidence".
6. Train with fake fires.
Train with fake fires. Your company needs a good fire drill once in a while. What happens if you don't raise money? What happens if your biggest client fires you? Get smart people in the room. Figure out how you would disrupt your own business and solve the issue.
7. Never give a "definitive yes"…
Never give a "definitive yes" to a contractual term without reviewing it in its proper context. A one-line term can easily become 100 lines or be defined by 100 terms that you never agreed to. It can also mess up other terms if everything is not contemplated as a whole
8. Don't just listen
Don't just listen to what's being said–listen to what is not being said. More importantly, listen to what's not being said on purpose. People that try to sell you something are often experts in the art of mindful editing.
9. Automating
Automating humans out of a process still takes lots of humans. Don't be fooled by the concept of "automating a system". It often takes more man-hours, money, time and technologies than the task itself is worth. Look at the full picture before you invest time or treasure.
10. Follow the bonus.
Follow the bonus. If you help others hit their financial goals, they are more likely to become an ambassador of your BD efforts with their colleagues. Building a partnership with someone who is top-line revenue based versus quota-based is different. Align incentives.
11. Never partner with adulterers or known cheaters.
11. Never partner with adulterers or known cheaters. If they are willing to screw over their spouse, they will have no problem screwing you tenfold if it suits their needs.
12. Sell with a "2-for-1" mentality.
Sell with a "2-for-1" mentality. Many companies get one big client name and are happy with that. BUT they forget the big client has dozens of divisions. One client could actually become 2 or 3 clients once you open the right doors. Don't stop after the hardest one!
13. The 3rd party
Don't let a 3rd party control your destiny, cash flow or your decisions. Whether you need an investment, a platform or a vendor, if a 3rd party becomes a vital piece of your plan you are taking a bet. Calculated bets can be smart, but don't kid yourself. You're making a bet.
14. Don't be a conventional scheduler.
Don't be a conventional scheduler. We've been taught to think in blocks of time (ie 30 minutes). Why have a 12-minute meeting, then burn 18? Think in smaller chunks like 2 or 5 minutes. When you adapt to this, you're capacity and efficiency will dramatically increase.
15. The Final Offer
Know the final offer you'd take before the first offer. Before you do any deal, know your absolute last stand deal–the absolute worst terms you are willing to accept. Having that thought out beforehand will stop you from making bad deals that aren't in your best interests.
16. About Acceptance
Don't ram your model into new industries and assume the other side will understand it (or accept it). Engineer your model to adapt to the lingo, structures, and terms of the industry. Make the numbers work using the financial standards of that industry.
17. Always be the first salesperson.
Always be the first salesperson. If you don't know how to sell your product, no one will! Even if you aren't a professionally trained salesperson—or the tech guy!!—you need to learn to articulate your value proposition and see what people really need.
18. About Department Heads
Have your department heads always do every task in their department before they are allowed to assign it to anyone else. This will ensure that they know what success and failure look like beforehand.
19. About Sales Meetings
In sales meetings, always ask more questions than you answer. Answer questions with follow up questions until you have the most amount of detail possible before you fully answer. Most prospects will TELL YOU what they need and how they want it. You just need to ask and listen
20. Know your team's real capacity.
Know your team's real capacity. Break down your staff's tasks into units and total task costs. You would be shocked to see how "busyness" and real-time communication gives the false impression of full capacity.
21. "Layer"
"Layer" your business over time, not all at once. Layering new revenue centers is certainly smart, just don't try to do it all today.
22. Buying into passion and enthusiasm can be a disaster.
Buying into passion and enthusiasm can be a disaster. Don't get caught up in hype and sexiness (or a good salesperson's spin!). Never make instant yes decisions no matter how good you feel. Even if they feel right, you should still do your diligence.
23. Train your brain
Train your brain to think about what is wrong, not right. What could go badly, not well? And why something won't work, not will. Your love for your idea, your process or your product can be your worst enemies.
24. Invest in the right systems BEFORE you scale.
Invest in the right systems BEFORE you scale. Failing to create the processes and systems needed when things are manageable will become incredibly costly longer-term—and more time consuming and tedious.
25. Rules of the DM
Expect that anything you send via email or send via DM to anyone about anything will get out there and will be made public at some point. It will. Don't be an idiot.
26. Surprise Yourself
No matter how "conservative" you believe your internal projections or goals are—LOWER THEM AGAIN. Surprise yourself, don't be surprised.
27. Sell your way out of financial trouble
Sell your way out of financial trouble. The idea of "raising money" or "raising debt" is not a good mindset to be in if you find your company in a cash crunched position. You might end up getting financing, but relying on it is a fool's errand. Sell! Sell! Sell!
28. Are your customers asking the same question twice?
If customers ask you the same question twice, you've failed them. When customers ask a new question, write it down, formalize an answer, and find ways to promote that answer (eg FAQs, call center scripts, website, etc.) so that another customer will never need to ask again.
29. Never blindly listen
Never blindly listen to someone who doesn't have to live with the consequences of the decision. Advisors are great but you must make final decisions. Getting an "I'm sorry it didn't work out" from an advisor without any downside won't won't make you feel better in the end.
30. Unlock your entrepreneurial mind.
Unlock your entrepreneurial mind With everything that happens around you, go beyond the surface and ask "why", "how", "is it the best", "what's better", and "how would I do it." Feed on curiosity and your ability to ask great questions will be sharp when you need it.
31. User adoption isn't simple or guaranteed.
User adoption isn't simple or guaranteed. Changing user behavior is not easy. Remember: everyone is busy (life, family, work) and you want to add yet another thing. Remove as much friction as you can. Save as much time as you can.
32. Shut up after yes
Once you've got a 'yes' shut up and stop trying to further sell. You can't go further than a win, so shut up. I've met more than my fair share of people that lost deals because they kept selling past the 'yes'.
33. Everyone always has an angle.
Everyone always has an angle. Know the angle before you react to the situation. Don't end up a pawn on someone else's chessboard.
34. Community is crucial.
Community is crucial. The power of association and coalition is more powerful than being a lone wolf. Build one. Be a big part of many. Give more than you take (and don't be a taker or a sleepy networker!).
35. A Quote to End Them All
Live by this quote from one of my mentors and you'll be better for it: "You can't cheat real-time. And real relationships take real-time." With my addition: "But your job is to find ways to cheat your time to create more real-time."
Here's to liven out that last quote. Thanks for the free advice Scott and Happy Birthday.
Side Hustle and Self-Employment Are Growing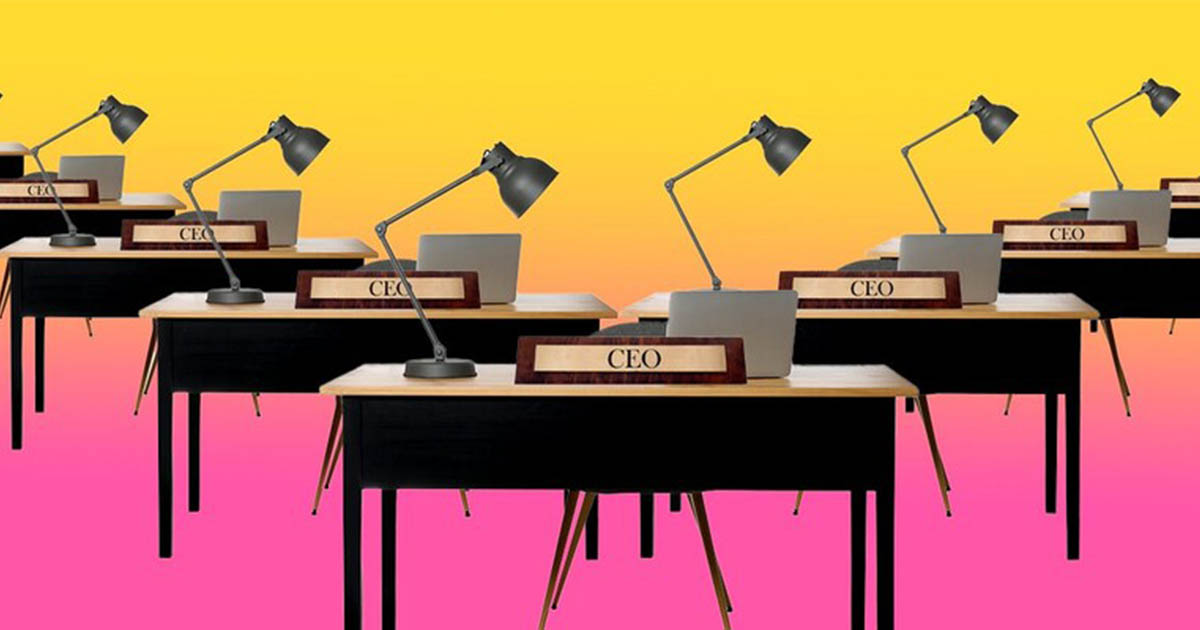 COVID-19 has changed every health facility in the US, including the one where Michopoulos worked. Protocols were restructured every day, and telehealth suddenly became a thing. A few months into the pandemic, new business applications soared. Alongside, side hustles are growing. It has already allowed millions of Americans like Michopoulos to work on their phase and generate extra income.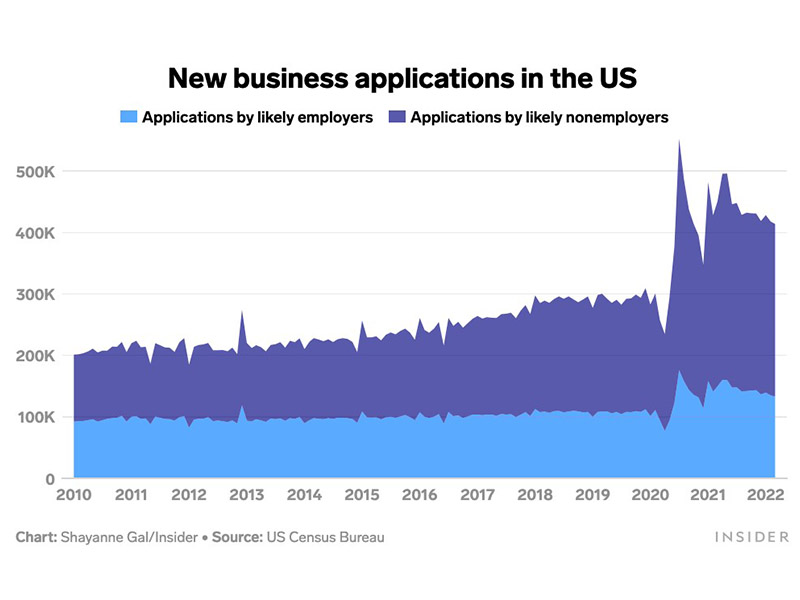 Alexis Michopoulus is a US-based doctor who dreamed of having her own private clinic. No matter where she worked, whether at a primary care center, an urgent care clinic, or a community health center, she was forced to attend to patients every 15 minutes or so. That's why she couldn't develop a real relationship with her patients. The clearcut solution was to start her own practice, but she kept putting it off for several reasons.
With the surprising increase in business, new applications spiked to record highs, soaring as much as 89 percent above 2019 data. And those numbers don't even count those Americans who have pursued side hustles while keeping their full-time jobs. On Etsy, sales surged by almost 25 percent in 2021. Meanwhile, registrations on the freelancing platform Fiverr grew twice during the past two years. 
"The numbers are remarkable. People see increasing market opportunities, given the new normal we're headed to." – Professor John Haltiwanger, University of Maryland. 
Since side hustles are growing, it has also contributed to an era of mass resignations and forced employers to extend more benefits to existing full-time workers. And if the business explosion continues, it could give America a much-needed jolt of dynamism. Haltiwanger said that job creation would be robust and there would be lots of innovation.
From Stagnation To Explosion
Most Americans don't pursue self-employment, and most businesses have been around for many years. However, there's a reason economists like Haltiwanger worry about entrepreneurship. It's vital for the health of the economy in the long run. New businesses create an inequality in the share of new jobs because they hire people with less experience and fewer credentials. But they drive innovation by trying new things. Moreover, they encourage more competition in the marketplace, reducing prices for consumers.
Before the pandemic, America's startup rate had been a downtrend for many years. In 1984, the rate was recorded at 13.1 percent. By 2006, it went down to 10.1 percent, and in 2019 it was only 8.2 percent. Surprisingly, the pandemic awakened the country from its entrepreneurial inactivity.
At the same time, the number of citizens registering for an employer-identification number skyrocketed. In March 2022, applications for EINs were higher than 40 percent compared with the monthly average in 2019. And that statistic most likely misses the rise inside hustlers, who often don't apply for EINs. Statistics show there are now at least 3.7 percent more self-employed Americans than before the pandemic.
Will Side Hustle and Self-Employment Explosion Last?
The big challenge now is how long the entrepreneurial boom will last. Will it weaken once life returns to something close to normality? Or will we consider the pandemic as a turning point for the economy?
At least, the boom in self-employment and side hustles proves that it was wrong to give up on American entrepreneurship that weakened over the past few decades.
"One of the essential lessons to learn from the pandemic is that there is a lot of motivation for people to go independent," economist Adam Ozimek told the Business Insider. He also said that it is a matter of the conditions fit for people to start businesses.
The 8 Sexiest SaaS Companies of 2022 (So Far…)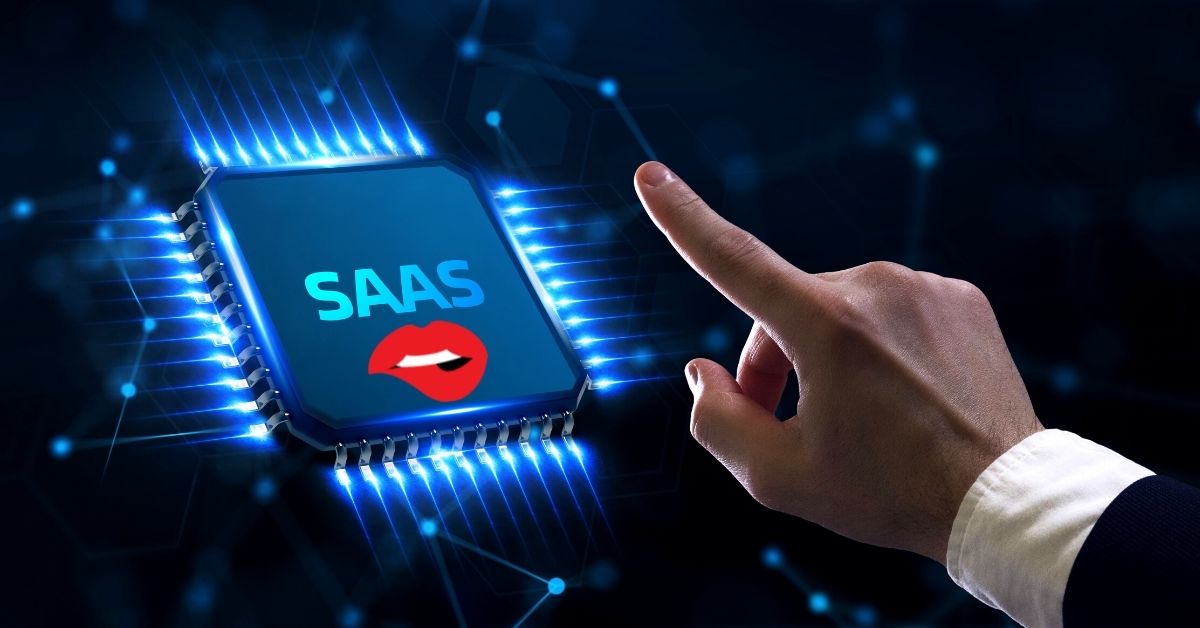 Did someone say, Sexy as a Service? No? Too bad. Because here at Owners' Magazine, we think SaaS are some of the sexiest services out there right now. The deeper society dives into the online world, the hotter SaaS gets. You can think of SaaS as a new kind of infrastructure, like roads and power, but on the internet.
Companies that are developing their own SaaS technology are building our future one digital brick at a time. To celebrate some of these companies, here is our list of the 8 Sexiest SaaS Companies of 2022.
So far… 😉
Nothing is sexier than quality VPN. This VPN service was founded in 2016 by the Swiss company Proton Technologies (the company behind ProtonMail). They tout a heightened focus on security, a free, no-ad version of their VPN, and a much faster speed as differentiators. In a September 2019 TechRadar review:
"ProtonVPN's network is small, and we had some performance issues during testing. Still, speeds are generally better than average, the apps are well-designed and we have to applaud any genuine VPN which offers a free, unlimited bandwidth plan."
ProtonVPN currently has 1,529 servers in 61 countries. They are available for Windows, MacOS, Android, and iOS.
You know what's not sexy? Not having all of your social media links in one place. Thanks to Linktree, that's no longer an annoyance. This freemium social media reference landing page was inspired by that very annoyance. It was reportedly created in six hours and had 3,000 users overnight.
In 2019, Linktree was included on CNBC's 'Upstart 100' list of "brightest, most intriguing, young startups promising to become the great companies of tomorrow."
You ever have a sexy tshirt idea but don't know where you can get it printed? Worry no more. Printify, founded in 2015, is a freemium printing platform for artists, entrepreneurs, and more who need to produce their designs on any material – apparel, wall art, home decor, accessories, tshirts, even tablecloths.
Tablecloths? That's ridiculous. Sign me up.
Sexy as it is, traveling is a real pain in the ass, no? Tripactions is a software-based solution to those ever-so-troublesome travel management issues. It's a cloud-based, one-stop-shop for business travel that allows companies to book hotels, flights, and accommodations with zero hassle.
Book trips, file receipts, modify reservations, track travel itineraries, chat with travel support agents, and reconcile expenses. Only thing that's missing is a selfie for the haters.
The feeling of designing the perfect design is one of the sexiest feelings out there. Shapr3D is a modeling app for iPad Pro that's way hotter than the competition. It's a free app – all modeling tools are included within the app itself. It's perfect for engineers, industrial designers, jewelry makers, 3D hobbyists, architects, and doodlers regardless of their experience in design.
The Computer-aided design (CAD) industry is expected to blow up in the next few years. So, might want to hop on the Shapr3D train.
If you want your work team to be at their sexiest, you might want to get ahold of Lokalise. This cloud-based localization and translation management system was designed primarily "for tech-driven teams managing iOS, Android apps, web, games, IoT or digital content, and software in general."
Lokalise is recognized for its "web-based collaborative editor, cross-platform projects and localization options, and plugins." This hot little app streamlines the translation and localization process and collaboration among developers, designers, translators, and project managers.
Zoom may be overdoing it, but Hopin is making video teleconferencing sexy again. Hopin has hosted over 80K events, working with organizers like United Nations, NATO, and Unilever.
There are customizable rooms and user experiences. That means that hosts can create a number of creative programming. You can hop from room to room like one would at a live exposition.
Not only that, but hosts will have access to a full suite of analytics to understand which events worked and which did not.
You can't get much sexier than some serious security, right? Recorded Future is an intelligence platform designed to provide active recommendations around security. They specialize in the collection, processing, analysis, and dissemination of threat intelligence.
By using their special patented machine learning and natural language processing methods to continuously collect and organize data from open web, dark web, and technical sources. These are the security kids you want on your side.
What do you think are the sexiest SaaS companies of 2022? Is there anyone we didn't include that you think you should have? Comment below and tell who you think should be included in our list of the Sexiest SaaS Companies of 2022.
Helix-Tower: Amazon's New Virginia' HQ2′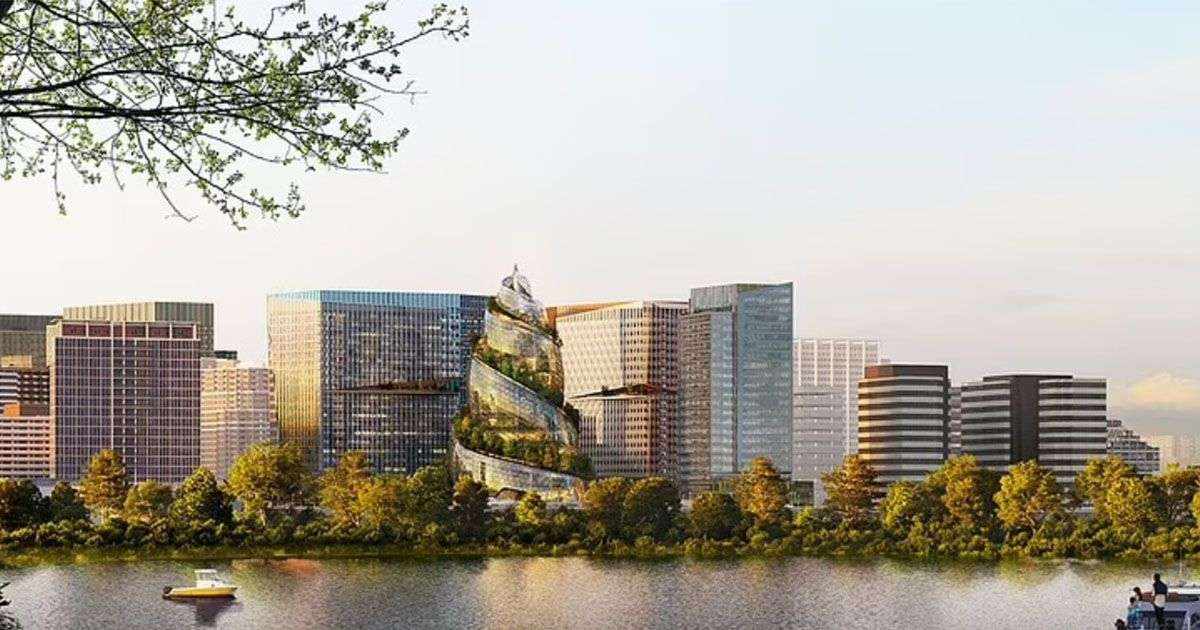 Here's the other Amazon forest! The multinational online shopping firm will build a helix-shaped tower dubbed Amazon Virginia HQ2. The proposed infrastructure is complete with tree-lined "mountain" visitors can visit during the weekends. Arlington officials recently approved the construction of the tall building.
According to a Daily Mail report, Amazon's second headquarters in Virginia will sit in the middle of the company's new $2.5-billion campus just across the River Potomac from Washington DC.  
The Arlington County Board unanimously approved the construction of the 350-foot-tall building. The NBBJ designed the building. NBBJ is an American global architecture, planning, and design firm with offices worldwide. 
Amazon Virginia HQ2 Will Dominate the Region's Skyline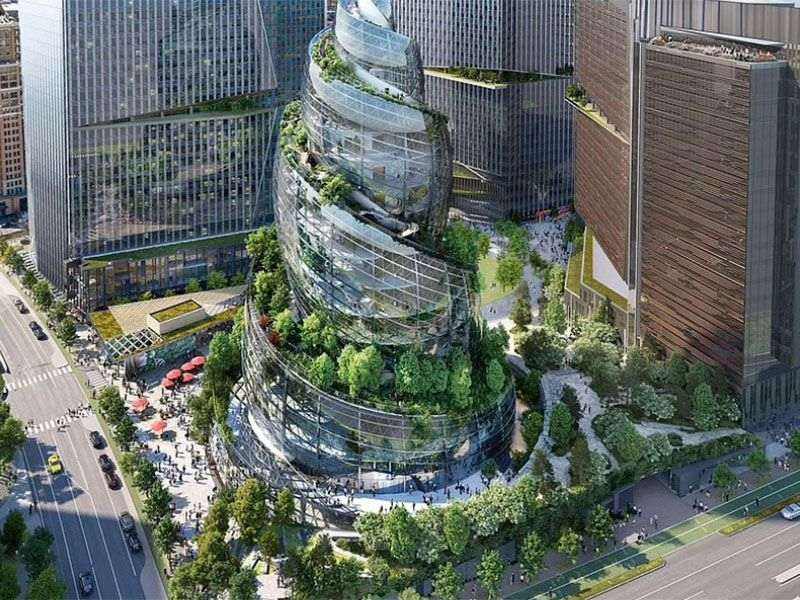 There's a law that prohibits skyscrapers within the District of Columbia. The Height of Buildings Act of 1910 was approved by the 61st United States Congress on June 1, 1910, to limit the heights of buildings in DC. It generally bans building heights along residential streets to 90 feet and along commercial corridors to the width of the street's right-of-way or avenue on which a building fronts, or a maximum of 130 feet, whichever is shorter.
The Amazon building will be one of the tallest structures in neighboring Arlington County. The Helix will dominate the region's skyline from some vantage points like no building other than the Washington Monument. The structure generally features a spiral hike around its exterior, lined with trees, allowing visitors to follow an encircling outdoor ramp around the edge of the building to its summit.
The proposed building was first launched by Amazon in February 2021 and is one of many large offices that the web giant on the site will construct.
It will be completed by 2025 and will welcome around 25,000 workers. Once fully operational, the campus will also include a separate park, a community high school, and multiple shops.
Amazon has claimed that the Helix will have its artist in residence and meeting space for the staff.
The online shopping leader's global headquarters is in Washington, with Virginia now set to become its second-most-important US base.
It spent years searching for a possible second headquarters, with multiple cities setting out its stall across the US.
Some even confirmed recommending amendments to local laws to simplify Amazon to settle and start doing business in the area. They did so, hoping that its presence would beef up their economies. 
Why New York City?
Amazon ultimately announced it had chosen New York City as its site in late 2018. It said it was planning to open a vast new base on Long Island City in Queens, just across the East River from Midtown Manhattan.That sparked fury from the cities that had lost out, who were angry that a metropolis already replete with jobs had landed yet another multinational firm.
Many New Yorkers were also angry and feared Amazon's presence would further gentrify a notorious city for its astronomical cost of living.
There were also fears from progressive lawmakers – including US Representative Alexandria Ocasio-Cortez – that the new Amazon Virginia HQ2 would price out poorer locals.
On Valentine's Day 2019, the firm announced it had withdrawn its bid for its New York headquarters and was instead concentrating on building its Arlington site, which was announced alongside the Long Island City deal.
Following the release of The Helix's design, people on the internet poke fun at its unusual structure, suggesting it resembles everything from soft-serve ice cream to a poop emoji to a Christmas tree and a cartoon turd.
NBBJ previously designed giant orb-shaped greenhouses for Amazon's US headquarters in Seattle.