NFT Scam: Ponzi Scheme Reborn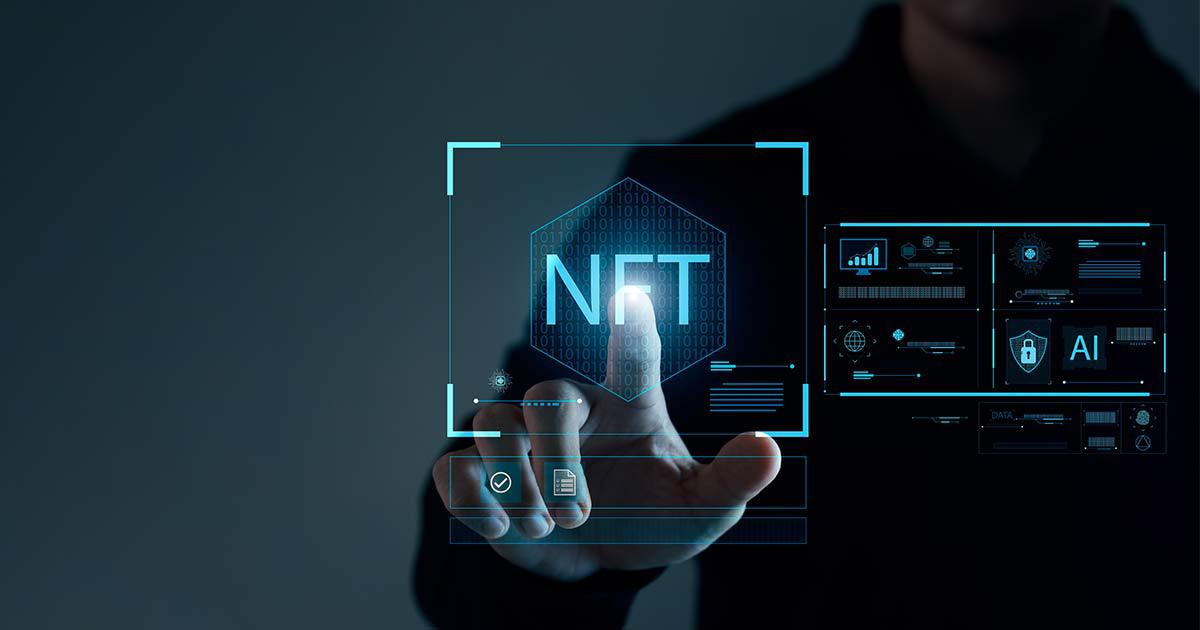 While many digital artists' lives have changed for the better with NFTs, some see them as the worst that has happened to the internet. Non-fungible tokens, more popularly known as NFTs, are images, videos, audio files, game items, or even memes that people buy with cryptocurrency. You can find them being sold on various auction websites or via the artists/creators.
Basically, an NFT is a license of ownership of digital files that can not be traded. They differ in price ranges, but there are a few that have reached astronomical prices in the millions of dollars. Despite this, the NFT owner does not actually own the NFT.
The buyer can only claim a certificate of ownership that says they own a one-of-a-kind art piece in digital form. The buyer's name will be written on Blockchain as proof of purchase. This is what many art collectors' beef is about, that the art can easily be replicated.
NFT buyers are now facing mockery from non-believers. We can now see these skeptics displaying screenshots of the supposedly "one-of-a-kind art pieces." They shame the NFT owners by saying that what they only paid for is a piece of paper that states ownership, nothing more, nothing less.
Additionally, cryptocurrency, with which NFTs are paid, is doing damage to the environment via its mining. Cryptocurrency mining uses a tremendous amount of energy from processes that emit a ludicrous amount of greenhouse gases. It is a terrible process that is not sustainable and harmful to the atmosphere.
The continued popularity of NFTs will definitely result in a climate crisis that the world is already battling against. And aside from the environmental impact, these pointless licenses of ownership, the art is described as visually unattractive, to say the least.
One look at the Bored Ape Yacht Club or the CryptoPunks, it's mind-boggling that people have paid obscene amounts of money for them. You won't even know what's stolen, copied, or AI-generated when buying them.
NFT Scam: The Collectors and Marketplaces
NFT collectors also have begun to display the annoying behavior of being insufferable crypto bros on the internet. Claiming NFTs "as the future of art," they also engage in using discriminatory remarks and show off their clout-chasing attitudes online. An incident of racism was recently found in the form of the NFT collection called the "Meta Slave" collection.
This collection consists of 1,865 portrait photographs of African Americans. It was given the title "Meta Slave," an assigned number, and a roughly $30 (or 0.01 ETH) price tag. Good thing, though, the collection was removed from OpenSea and rebranded with a new name, "Meta Humans."
The NFT marketplace seems to be copying real-life art auctions. And just like it, the NFT landscape is used as a place to engage in money laundering activities. Because of this, the U.S. Treasury Department identified NFTs as an area of concern. The very nature of the marketplace deems it likely to happen even if there are still no documented cases of incarceration.
So, instead of cryptocurrency mining and collecting NFTs as art pieces, let's all give artists the chance to earn by commissioning them to create real art. A one-of-a-kind art piece will benefit both the collector and the artist. Commissioned art is more expensive. However, most artists who sell on a commission basis sell their works at a lower price than NFTs.
If someone wants to support the arts and the artists, they should not care about the exclusivity of an art piece. On the other hand, artists should offer subscription services, set up booths at art conventions, and sell their art online.
8 Best Word Processing Software to Use in 2023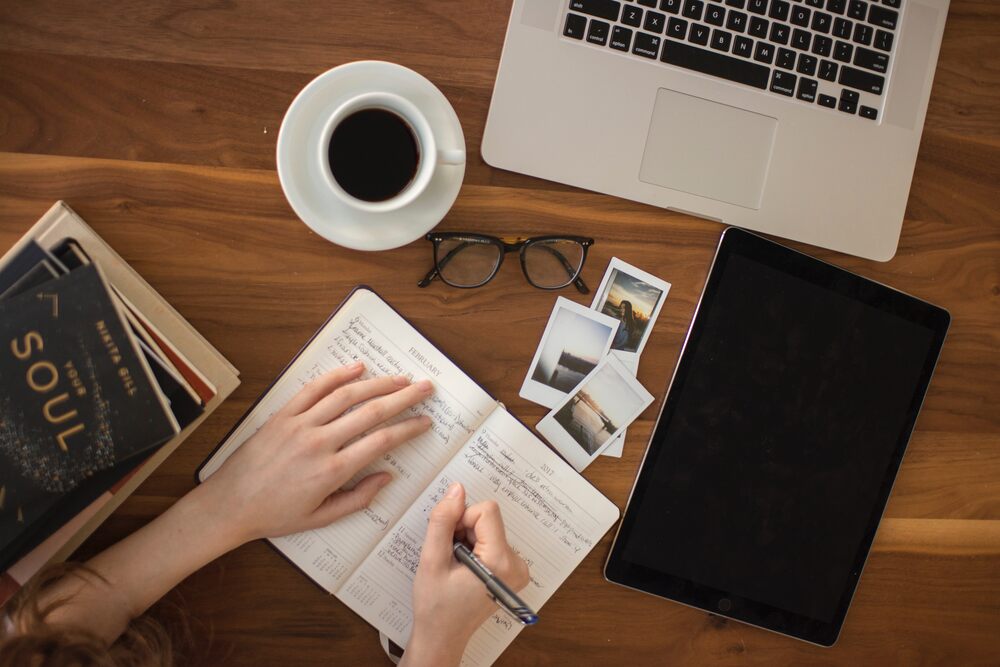 The amount of documents written in an organization comes in large volumes. Managers, marketers, entrepreneurs, and individuals jot down quick notes or write long-form content daily. With the help of word processing software, this mundane and time-consuming task is made easier and faster. Here are free and paid word-processing software tools you can try.
1. Google Docs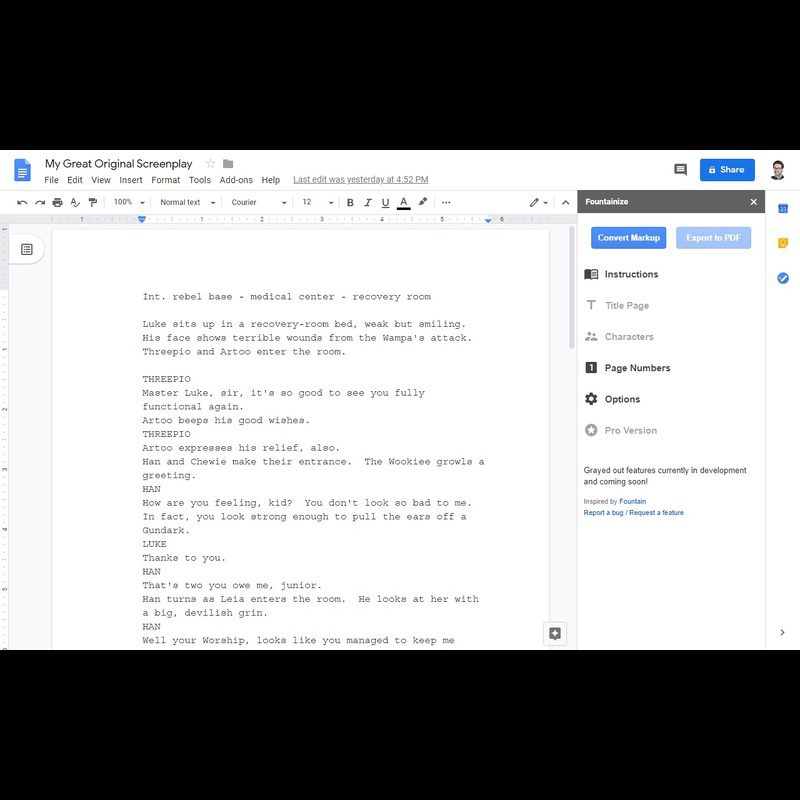 Everyone has undeniably heard of Google Docs. This cloud-based word-processing program is a team's go-to for collaborating on documents. It has a clean interface packed with many helpful features when editing your document. Since it's cloud-based, you can access it anywhere and from any device with a Google Doc app.
Features:
Templates for faster writing
Table of content for easy navigation
Work in offline mode
Personal dictionary
Voice typing to enter text
Bookmarks for quick reference
Version history to monitor changes
E-signature tool
Pricing:
Business Starter $5.40/user/month
Business Standard $10.80/user/month
Business Plus $18/user/month
Enterprise (Contact sales)
Visit website.
2. Microsoft Word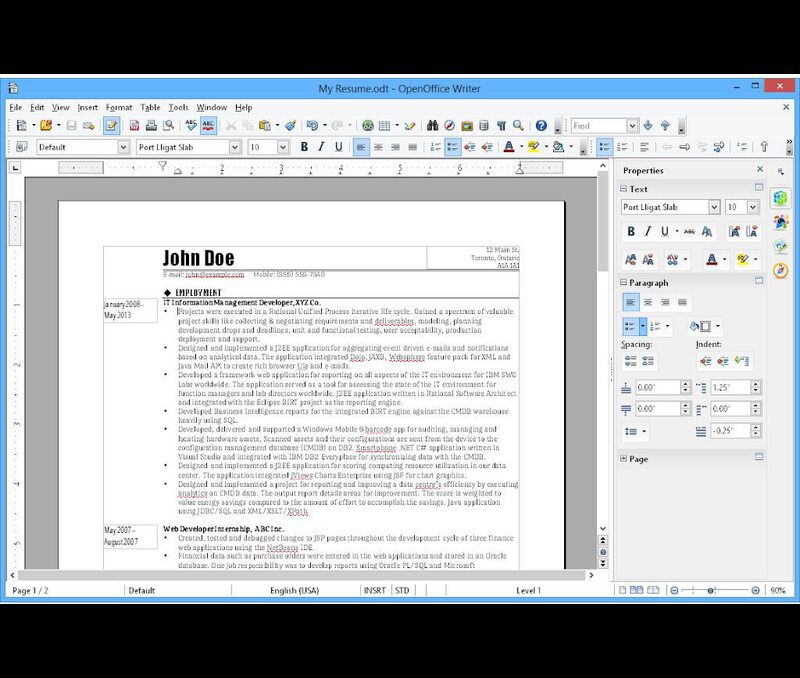 Image Credit: TechRepublic
Microsoft Word was one of the first-ever word-processing platforms before the cloud-based online tools took over. It's a powerful word processor that anyone can use, from jotting down notes and writing meeting minutes to creating blog posts and reports.
Features:
Check grammar, capitalization, spelling, punctuation, and more
Share documents with anyone
Add comments and suggest changes in real-time
Save documents to OneDrive so that anyone can access them from any device
Offers customizable templates and content
Pricing:
Microsoft 365 Apps for Business $8.25/user/month
Microsoft 365 Business Standard $10/user/month
Visit website.
3. Grammarly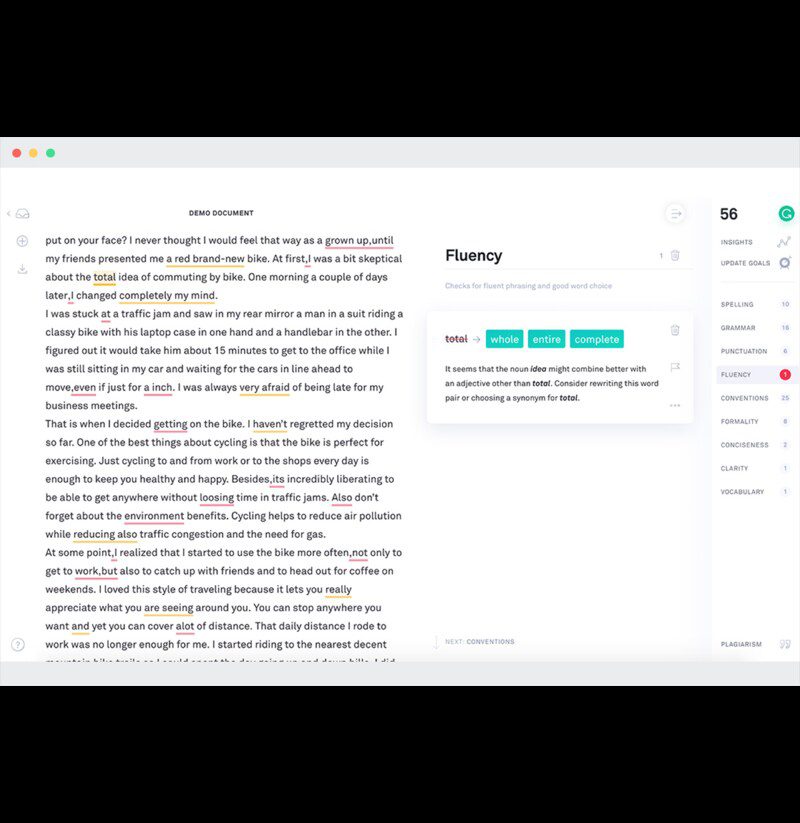 Image Credit: UIT
Writers, editors, entrepreneurs, and marketers have used Grammarly to proofread and edit write-ups. The best thing about this word-processing software is it provides fantastic integrations with many other apps. It can be downloaded as a browser extension to ensure everything is error-free.
Features:
Catch grammatical errors, typos, insufficient punctuation, etc.
Full-sentence rewrites for hard-to-read sentences
Custom style guides to ensure a unified voice within the team
Available in more than 500,000 web, desktop, and mobile applications
Pricing:
Free
Premium $12/month
Business $15/month
Visit website.
4. Scrivener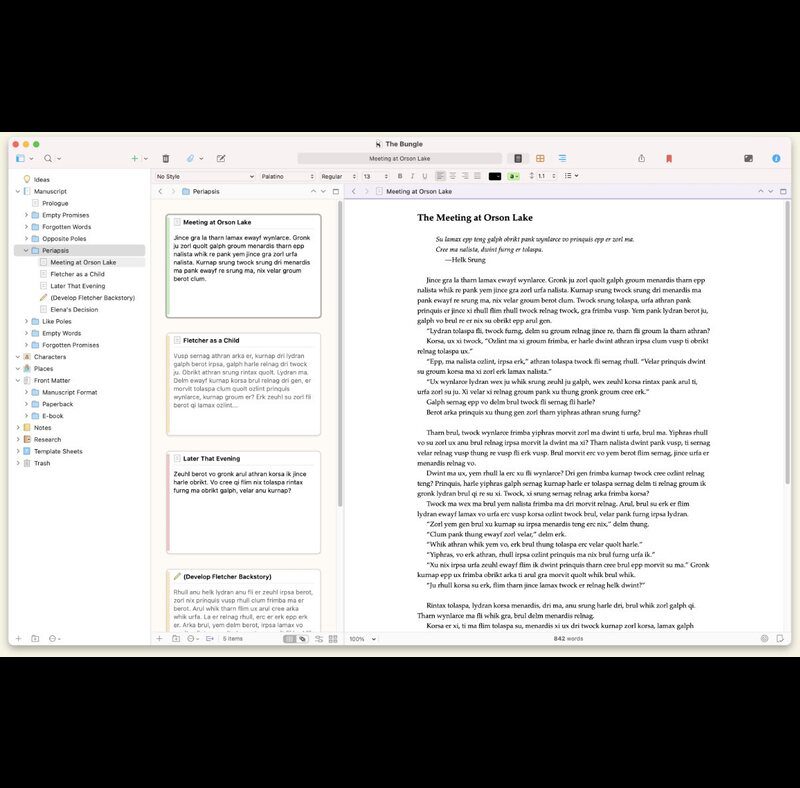 With versatility at its core, Scrivener caters to all kinds of writers. This word-processing program is tailored for long-form writing projects and fits lawyers, novelists, and blog writers. Users love this tool because it helps you compose thoughts and ideas by allowing you to scribble anything that comes up and squeeze it into the right place later.
Features:
Powerful software that lets you gather writing materials and browse various parts
Familiar text editing
Use Styles to indent block quotes and make texts smaller at the same time
Import writing projects from other apps to Scrivener projects
Use the Corkboard to work with synopses you've written
Check the overview of your manuscripts through Outliner
Create templates and icons for new sections
Keep track of progress like word count or writing history
Take a snapshot before revising your docs so you can return to the former version
Pricing:
30-day free trial
Standard License for macOS $59.99
Educational License for macOS $50.99
Visit website.
5. Dropbox Paper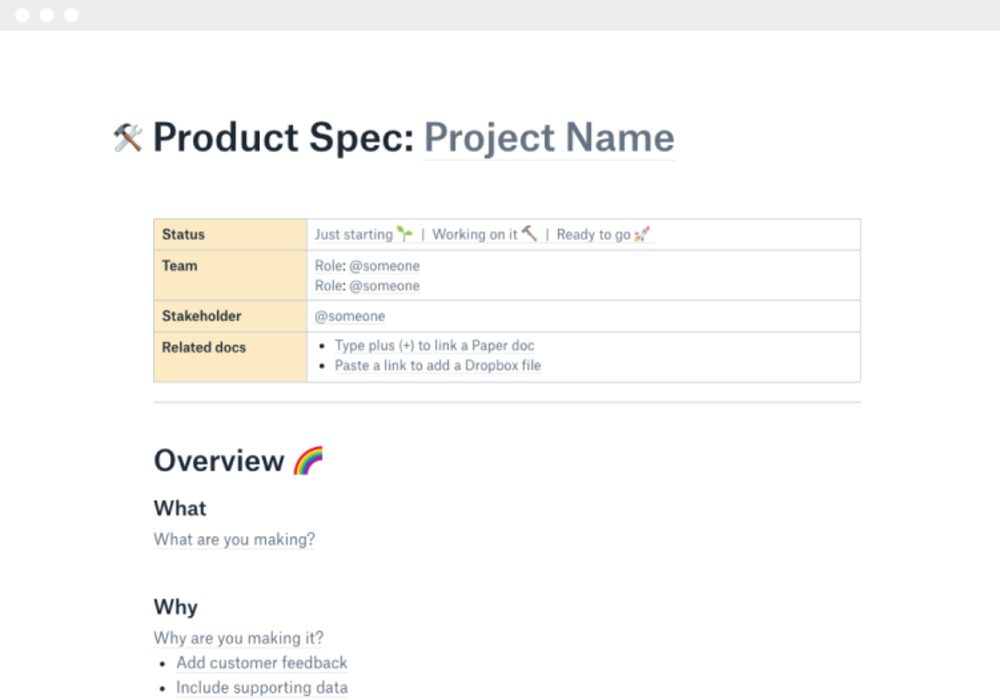 Image Credit: Capterra
Dropbox is one of the leading cloud-based services online, and Dropbox Paper is nothing new in companies worldwide. This is where you can keep everything on the same page by gathering all your meetings, docs, minutes, agenda, and task assignments in one place. This co-editing tool is also free, which makes it an even better alternative for startups!
Features:
Enjoy task management tools that let you add due dates, assign tasks, and mention people
Use annotations and emojis to add comments to any part of an image
Integrates with your meeting calendar so you can easily find the particular document for a meeting
Drop a link from your Pinterest board, YouTube channel, SoundCloud, or Google Map
Capture inspiration on tablets and phones
Transform docs into presentations
Pricing:
Visit website.
6. ProWritingAid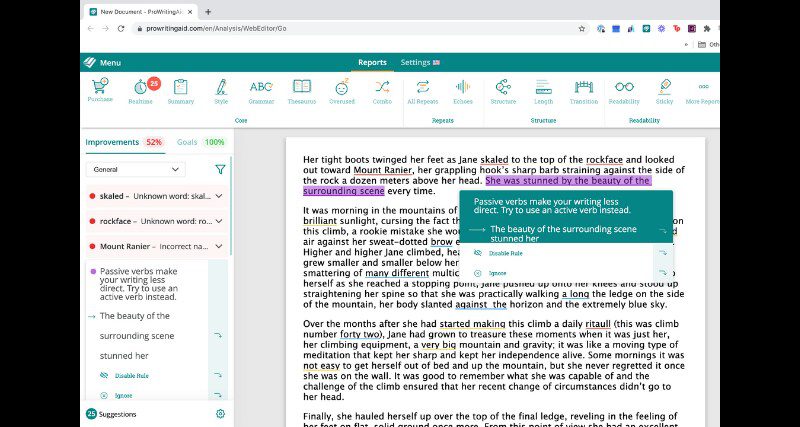 ProWritingAid is a robust word processor that offers unique features you won't find elsewhere. It is built for every writer, and this tool dramatically improves your writing.
Features:
Over thousands of spelling, grammar, and readability improvements
20 in-depth writing reports
Use hand-coded rules to help you with your writing style and strength
Enjoy in-app suggestions, videos, quizzes, and explanations
Find the right words through Word Explorer and contextual Thesaurus
Integrate with other apps, such as Open Office, Google Docs, Scrivener, etc.
Install as browser extensions
Use data visualization for an in-depth understanding of writing projects
Pricing:
Visit website.
7. Evernote Web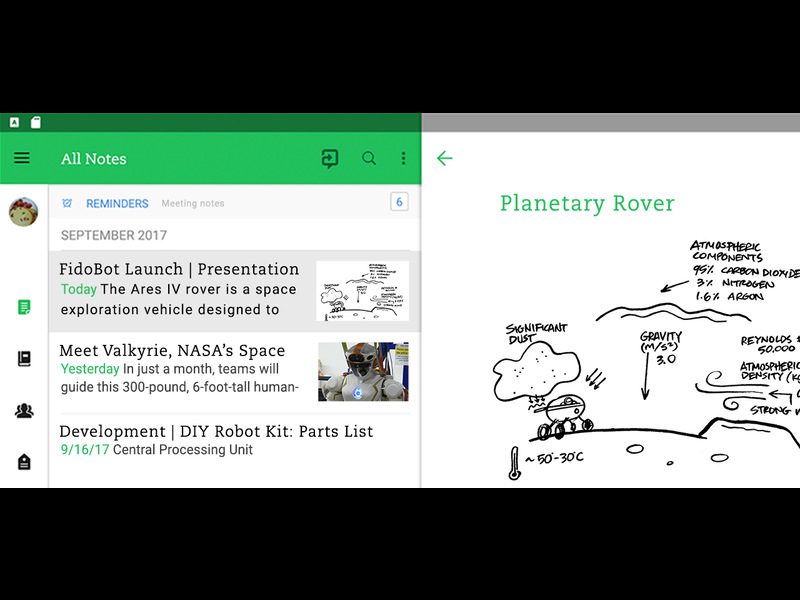 The genius behind Evernote was aware of the growing amount of information online and how the human brain couldn't contain it. And this is why Evernote was born. It is meant to save your quick notes, schedules, and tasks in one place.
Features:
Create a space for your essential ideas and information
Quickly search your notes via keyword tags
Add images, files, and to-do lists to notes
Flexible organization
Annotate and save images, web pages, and PDFs via the Web Clipper feature
App integrations, including Slack, Outlook, Zapier, Google Drive, Gmail, Zapier, etc.
Pricing:
Free
Premium $7.99/month
Premium Professional $9.99/month
Visit website.
8. JotterPad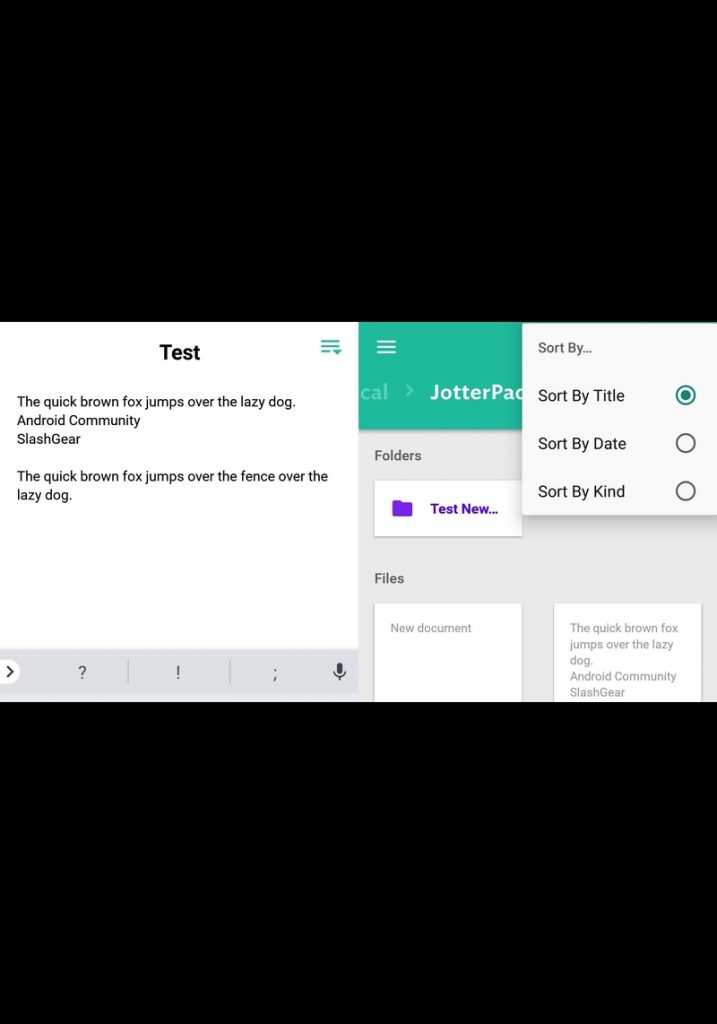 Image Credit: Android Community
Android users can make JotterPad their writing assistant. It lets you format your texts into MLA or APA papers, articles, mindmaps, screenplays, books, presentation slides, and more. This word-processing application is convenient as you can access it from any device, allowing ideas to flow.
Features:
Simple text formatting via Lightweight Markup
Seamless integration with Google Drive, Microsoft OneDrive, Dropbox, etc.
Powerful integrated plugins
Brainstorm and generate content with Wizard A.I.
Embed images to markdown files
Quick Research lets you search words
Export to multiple formats
Create formatted eBooks
Over 100 beautiful-designed templates
Pricing:
Free
Monthly plan costs $6.99
Annual plan costs $29.99
Visit website.
FN Meka, the world's first AI rapper, gets booted out by record label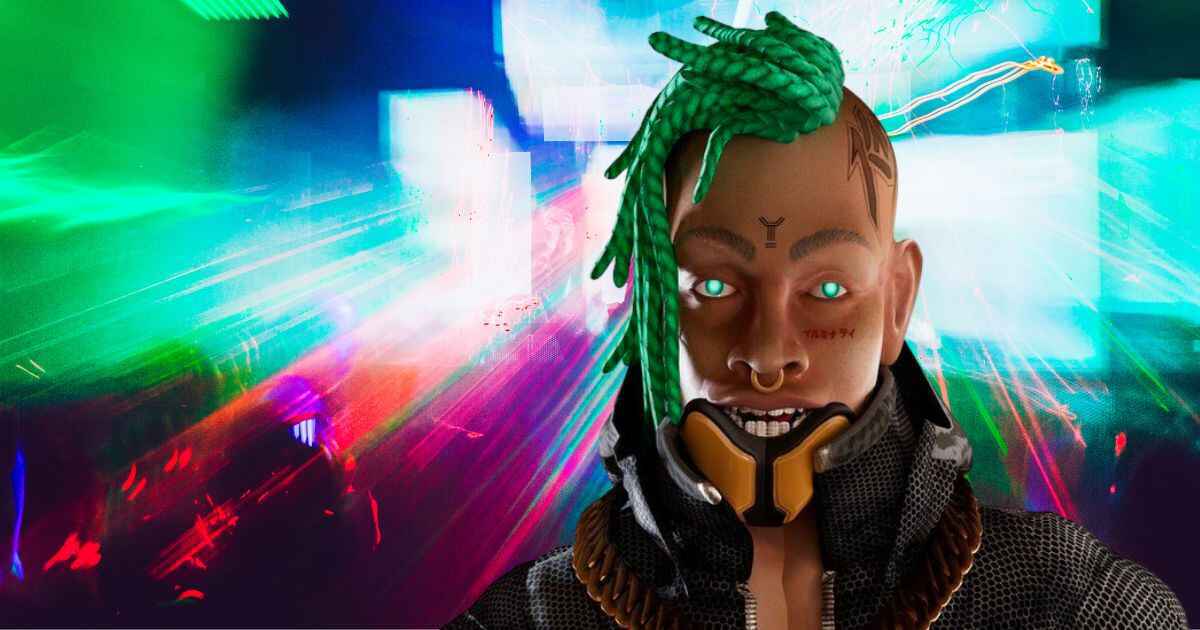 It's not unusual for companies to use artificial intelligence (AI) to create artist personas. In the 2022 VMAs, Eminem and Snoop Dogg performed in the metaverse with their digital alter egos. And AI rappers are no different. In April 2019, FN Meka debuted as the world's first AI-powered rapper. 
Soon enough, he gained a huge following on Tiktok for his Hypebeast aesthetic and larger-than-life personality. In 2021, his Tiktok ballooned to 10 million followers. His popularity prompted Capital Records to sign him on August 14 this year. But, internet users began pulling up records of his questionable online behavior. Ten days later, his label booted him out.
Here's how it happened.
Apparently, AI rappers exist.
FN Meka's concept isn't a true original. In fact, when it comes to virtual rap avatars, you'd probably think of British rap group Gorillaz first.
Brandon Le created the AI rapper avatar to sell non-fungible tokens. However, executive Anthony Martini led the avatar to new heights. Martini signed the rapper to Factory New, a record label he made for virtual artists.
His first single, "Florida Water," features Gunna and Cody "Cix" Conrod, a Fortnite player. On the day FN Meka signed the deal, the single was released.
The rapper is the first artist to sign in Factory New.
The downfall
A few days after his new record deal, Industry Blackout, an online activist group, called out FN Meka over his questionable actions.
For one, the AI rapper had used the N-word in several of his songs, including his first single. He also mocked police brutality and posted a picture of himself being beaten up by the police.
Plus, FN Meka was criticized for racially stereotyping Black people because of his appearance and aesthetic. Furthermore, rumors began circulating that no actual Black people were involved in his creation in the first place.
Other news outlets also criticized the AI rapper for collaborating with Gunna, who is in jail for racketeering.
The record company has since dropped him. In a statement, the record label offered "their deepest apologies to the Black community." Because of FN Meka's actions, the label has cut ties with him "effective immediately."
More and more problems
It doesn't end there.
Kyle the Hooligan has come forward as the voice behind FN Meka. And the rapper has dropped new information on the issue. He alleges that the company did not pay him for the first three songs he made for the AI rapper. He also claims to have been ghosted by the creators at around 2021, when FN Meka just started gaining traction.
Of course, this comes as a surprise. Factory New claims that the AI writes the song while the humans only perform it.
Kyle doesn't know who currently voices FN Meka, and he hasn't probed it. What we know for sure, though, is that the rapper is based on other trendy rappers like Ice Narco, Lil Pump, and 6ix9ine.
On August 28, Kyle the Hooligan announced that he would file a lawsuit against Brandon Le and Factory New.
There's a sort of irony in FN Meka. The AI rapper, voiced by a Black artist, is the product of white creators. And some activists and critics even call the AI rapper a new form of blackface. Here, critics argue that anyone can use and adopt Blackness without being Black. Today, a majority of FN Meka's music and videos have been deleted from TikTok. Martini has also walked away from Factory New and FN Meka, leaving the rapper's fate hanging in the air.
California to cover canals with solar panels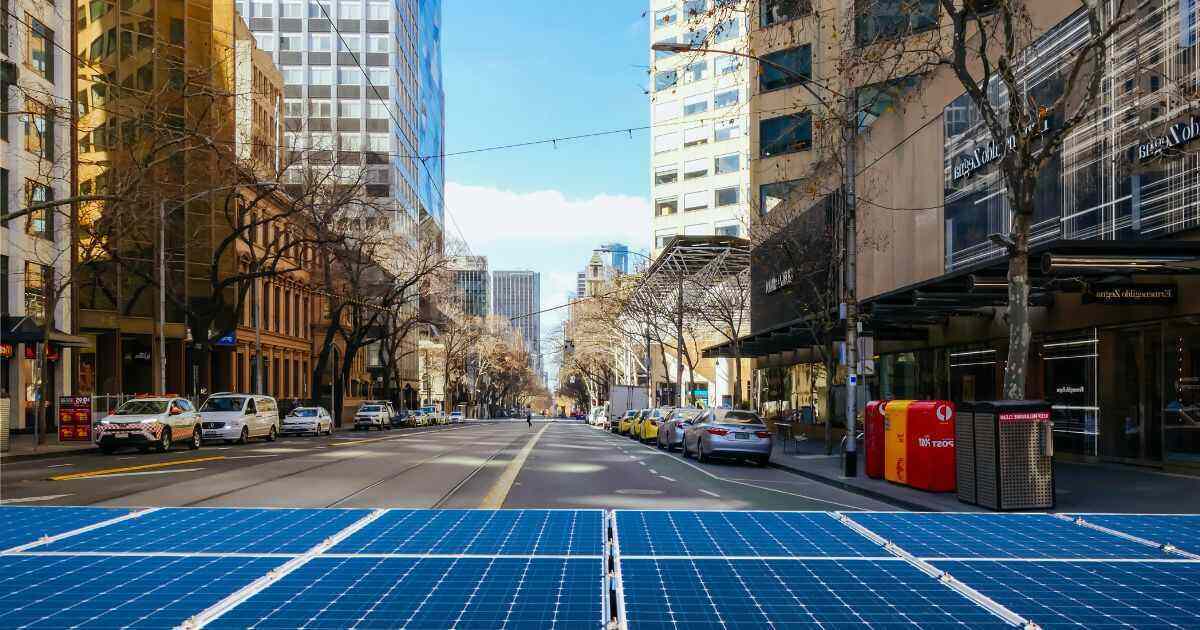 California will pilot a project covering its canals with solar panels to combat dry spells.
Project Nexus, based in the Turlock Irrigation District, is a $20 million project that will start in October. The state-funded program is a solution to Western North California's worst drought problem in 1,200 years. It will begin at two locations: a 0.3-mile span along the town of Hickman and a mile-long canal in Ceres.
With the California solar panels, the state hopes to protect its water sources. If the project is a success, it can also pave the way to making clean energy.
Water problems
California has been a historically dry region. In fact, the state's water supply is only thanks to the 20th-century structures that delivered water from the north to the arid south. Today, the state has a network of canals that is 4,000 miles long, giving water to residents and farms.
But drought issues significantly heightened in 2015, when a primary dry spell hit the state. During this time, around 58% of residents said they were affected at least somewhat by the shortage. This event caused ex-Gov. Jerry Brown made it mandatory for cities and towns to cut water use by 25 percent. 
Now, because of man-made climate change, it's harder for people to access water. In fact, a recent poll has found that 7 in 10 Californians said California's water shortage is 'extremely serious.'
The California solar panels are the first project of its kind in the United States, according to Brandi McKuin, a Merced project scientist from the University of California. A paper that McKuin published in 2021 was the inspiration behind the Turlock project.
Not the first
A similar project in Gujarat, a West Indian state, inspired the California solar panels. In 2014, the pilot project erected solar panels over a 750m canal in the Vadodara district. 
Here, the project used panels to supply energy for small towns. Because of the panels, the project also helped residents save water from a nearby river. Today, eight other Indian states want to adopt the solar canal project.
A plan for the future
Canal covers provide a lot of benefits. For one, it would prevent water from evaporating. Not only that, but it's also a great way to avoid using empty land for solar farms. McKuin adds that the California solar panels can even reduce algae and weed growth in the canals.
Apart from that, the California solar panels will also help meet the state's climate goals. The state aims to make 50 percent clean energy by 2025 and 60 percent by 2030. With this, it may be a win for California solar news.
Hence, if all 4,000 miles of canals were covered with solar panels, it would produce 13 gigawatts of clean energy. This is around half the state needs to meet its climate goals. Apart from that, a gigawatt can power 750,000 homes.
McKuin's research also said that having solar panels will save 63 billion gallons of water. This is enough to supply water to 2 million people and irrigate 20,000 acres of cropland.
Because of California's heat waves, it's now more open to using solar panels in both the public sector and private homes. Solar news in California 2022 has mostly been about blackouts and power outages. Because of this, even a California solar tax has been issued. 
When scaled up, the Turlock project can serve as a blueprint for future efforts across the country. It may even bring the relief that locals have been looking for.
For other stories, read more here at Owner's Mag!