Meta's Project Cambria VR Headset will Launch in October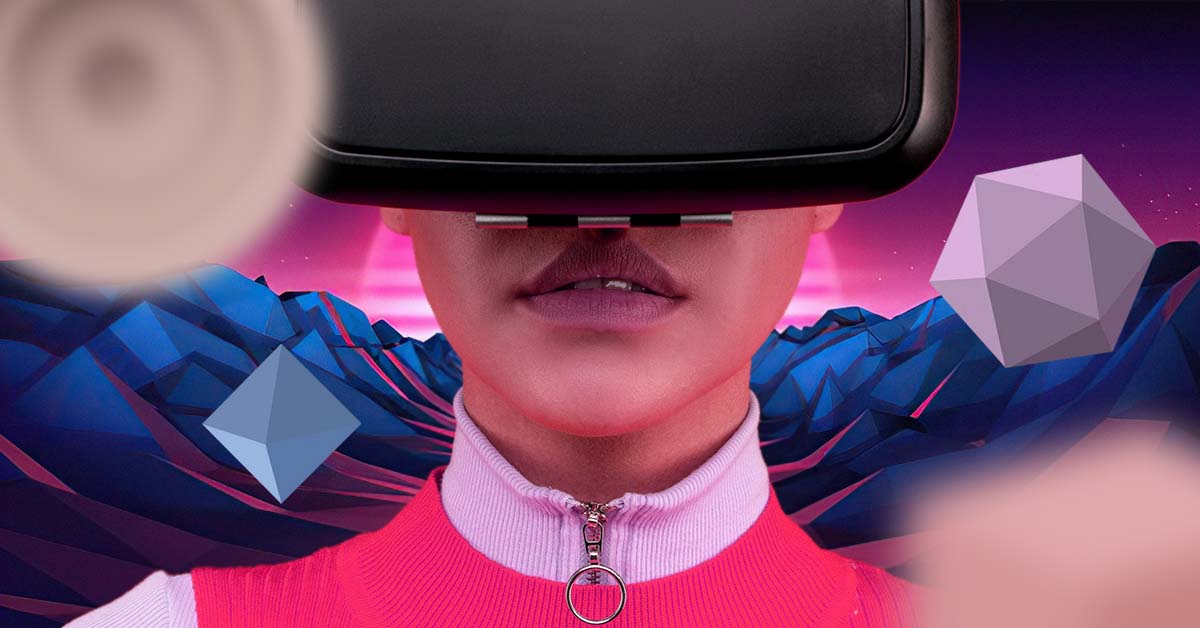 Will Meta's Project Cambria become the future of VR headsets? Here is the crucial information you need to know about the metaverse device previously called the "Oculus Quest Pro." 
Meta CEO Mark Zuckerberg has announced a tentative schedule for the company's next VR headset. Zuckerberg said on the Joe Rogan Experience podcast that the device is coming at the Connect conference of Meta next month. He also said the notable feature of the latest headset is tracking your facial expressions and using them on your virtual avatar. He also explained that this project aims to use VR as the ultimate expression of technology connecting people. For example, it could facilitate eye contact within VR.
"When you are on a video call, you don't feel like you're there with the person. What virtual reality unlocks is that it convinces your brain that you're there." – Mark Zuckerberg.
These features matched previous speculations about Project Cambria, a VR headset project Zuckerberg discussed vaguely at Meta Connect in 2021. Recently, Bloomberg ran a story saying that the headset will be called the Meta Quest Pro.
Codename: Project Cambria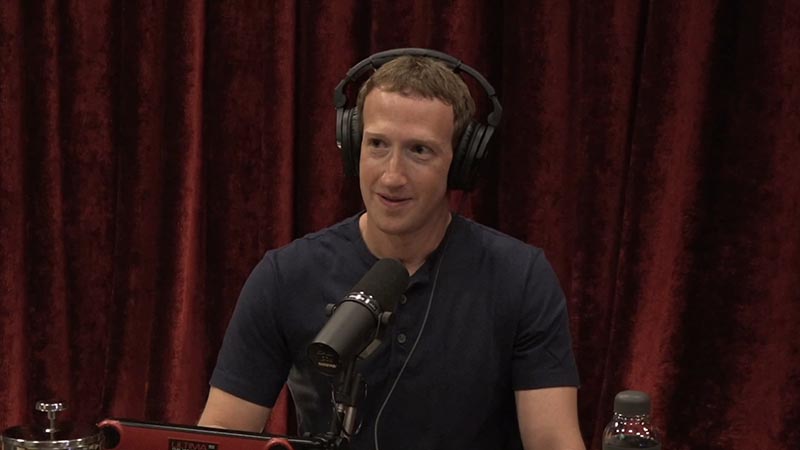 The upcoming high-end virtual and augmented reality headset will be called the Meta Quest Pro, based on the code findings inside the company's iPhone app for setting up headsets. Meta has been promoting its new device under the codename Project Cambria since last year. The company will likely announce the official name in the latter part of 2022, together with details about the VR headset. Allegedly, it would cost more than $1,000, according to an insider.
The device is a priority project of Meta Platform, Inc. The tech giant recently scaled back other hardware projects such as a smartwatch and will be a prime competitor to Apple Inc.'s upcoming mixed-reality headset when it sells next year.
The new Meta headset will have far better graphics processing and power compared with the regular Meta Quest headset. It will also include external high-resolution cameras to simulate AR in color, eye tracking, more storage, new controllers, and high-resolution displays for virtual reality.
Whether it is called Project Cambria, Meta Quest Pro, or whatever, it's expected to be priced as a high-end device.
Several months ago, some industry analysts projected that Meta wouldn't be able to sustain its practice of selling headsets, especially with a major competitor like Apple planning to saturate the market. So, while we're not sure much this new headset will cost, we can guess it would be pricier than the Quest 2 at either its old or new price.
Confidentially on Project Cambria's Price and Release Date
Despite the secrecy, we know a fair amount about its release date and price amidst Meta's Project Cambria. Meta Connect 2022 is slated on October 11, 2022. We are almost sure it will be the date the Quest Pro is finally launched to the public.
Regarding pricing, a leaked internal Meta road map published by The Information estimates that Project Cambria will cost $799. But, with the price hike on Oculus Quest 2, the Quest Pro's price may also increase. Meta attributed higher production costs to the Quest 2's higher price. That said, it would be surprising if they weren't Project Cambia. So don't be shocked if this new toy costs $999 the moment when it's officially unveiled.
FN Meka, the world's first AI rapper, gets booted out by record label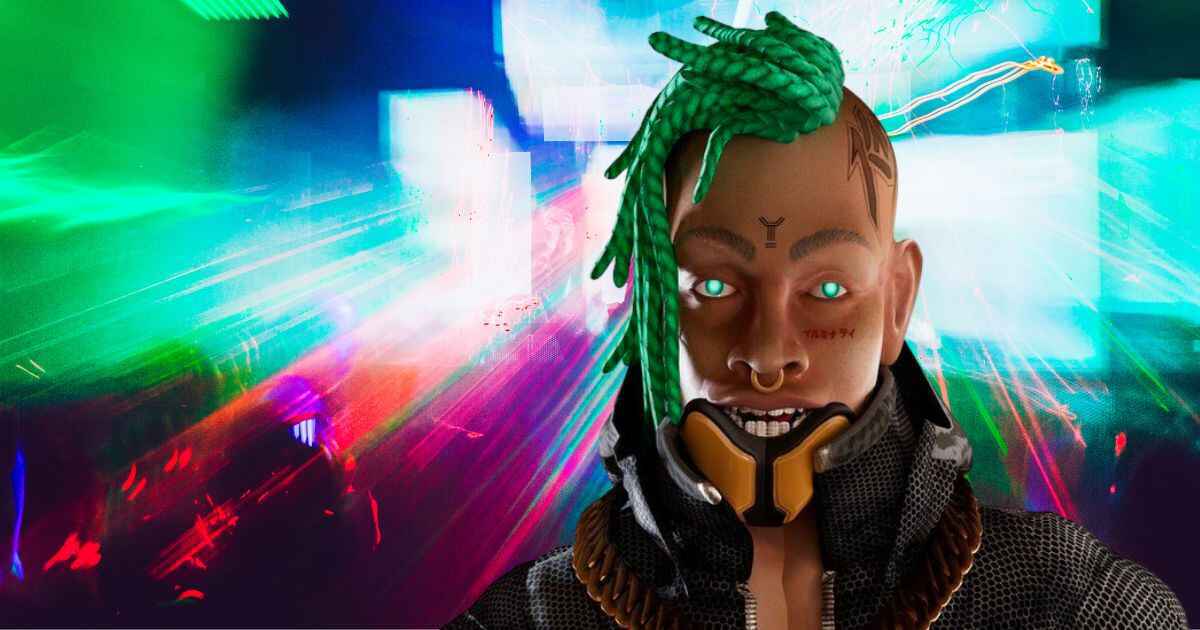 It's not unusual for companies to use artificial intelligence (AI) to create artist personas. In the 2022 VMAs, Eminem and Snoop Dogg performed in the metaverse with their digital alter egos. And AI rappers are no different. In April 2019, FN Meka debuted as the world's first AI-powered rapper. 
Soon enough, he gained a huge following on Tiktok for his Hypebeast aesthetic and larger-than-life personality. In 2021, his Tiktok ballooned to 10 million followers. His popularity prompted Capital Records to sign him on August 14 this year. But, internet users began pulling up records of his questionable online behavior. Ten days later, his label booted him out.
Here's how it happened.
Apparently, AI rappers exist.
FN Meka's concept isn't a true original. In fact, when it comes to virtual rap avatars, you'd probably think of British rap group Gorillaz first.
Brandon Le created the AI rapper avatar to sell non-fungible tokens. However, executive Anthony Martini led the avatar to new heights. Martini signed the rapper to Factory New, a record label he made for virtual artists.
His first single, "Florida Water," features Gunna and Cody "Cix" Conrod, a Fortnite player. On the day FN Meka signed the deal, the single was released.
The rapper is the first artist to sign in Factory New.
The downfall
A few days after his new record deal, Industry Blackout, an online activist group, called out FN Meka over his questionable actions.
For one, the AI rapper had used the N-word in several of his songs, including his first single. He also mocked police brutality and posted a picture of himself being beaten up by the police.
Plus, FN Meka was criticized for racially stereotyping Black people because of his appearance and aesthetic. Furthermore, rumors began circulating that no actual Black people were involved in his creation in the first place.
Other news outlets also criticized the AI rapper for collaborating with Gunna, who is in jail for racketeering.
The record company has since dropped him. In a statement, the record label offered "their deepest apologies to the Black community." Because of FN Meka's actions, the label has cut ties with him "effective immediately."
More and more problems
It doesn't end there.
Kyle the Hooligan has come forward as the voice behind FN Meka. And the rapper has dropped new information on the issue. He alleges that the company did not pay him for the first three songs he made for the AI rapper. He also claims to have been ghosted by the creators at around 2021, when FN Meka just started gaining traction.
Of course, this comes as a surprise. Factory New claims that the AI writes the song while the humans only perform it.
Kyle doesn't know who currently voices FN Meka, and he hasn't probed it. What we know for sure, though, is that the rapper is based on other trendy rappers like Ice Narco, Lil Pump, and 6ix9ine.
On August 28, Kyle the Hooligan announced that he would file a lawsuit against Brandon Le and Factory New.
There's a sort of irony in FN Meka. The AI rapper, voiced by a Black artist, is the product of white creators. And some activists and critics even call the AI rapper a new form of blackface. Here, critics argue that anyone can use and adopt Blackness without being Black. Today, a majority of FN Meka's music and videos have been deleted from TikTok. Martini has also walked away from Factory New and FN Meka, leaving the rapper's fate hanging in the air.
California to cover canals with solar panels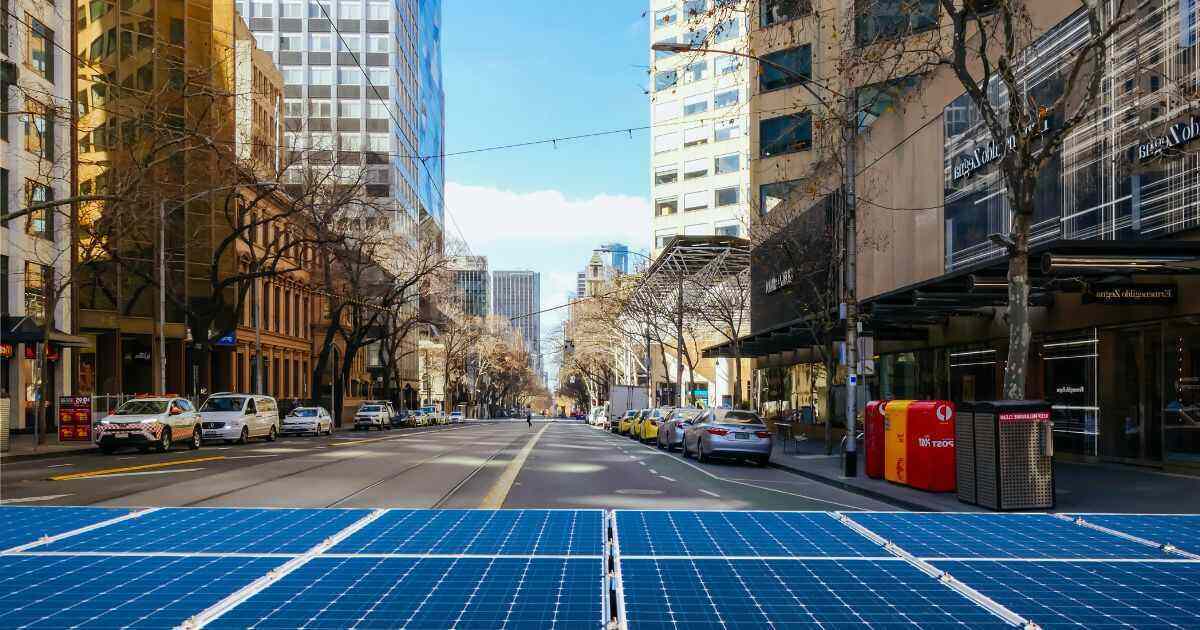 California will pilot a project covering its canals with solar panels to combat dry spells.
Project Nexus, based in the Turlock Irrigation District, is a $20 million project that will start in October. The state-funded program is a solution to Western North California's worst drought problem in 1,200 years. It will begin at two locations: a 0.3-mile span along the town of Hickman and a mile-long canal in Ceres.
With the California solar panels, the state hopes to protect its water sources. If the project is a success, it can also pave the way to making clean energy.
Water problems
California has been a historically dry region. In fact, the state's water supply is only thanks to the 20th-century structures that delivered water from the north to the arid south. Today, the state has a network of canals that is 4,000 miles long, giving water to residents and farms.
But drought issues significantly heightened in 2015, when a primary dry spell hit the state. During this time, around 58% of residents said they were affected at least somewhat by the shortage. This event caused ex-Gov. Jerry Brown made it mandatory for cities and towns to cut water use by 25 percent. 
Now, because of man-made climate change, it's harder for people to access water. In fact, a recent poll has found that 7 in 10 Californians said California's water shortage is 'extremely serious.'
The California solar panels are the first project of its kind in the United States, according to Brandi McKuin, a Merced project scientist from the University of California. A paper that McKuin published in 2021 was the inspiration behind the Turlock project.
Not the first
A similar project in Gujarat, a West Indian state, inspired the California solar panels. In 2014, the pilot project erected solar panels over a 750m canal in the Vadodara district. 
Here, the project used panels to supply energy for small towns. Because of the panels, the project also helped residents save water from a nearby river. Today, eight other Indian states want to adopt the solar canal project.
A plan for the future
Canal covers provide a lot of benefits. For one, it would prevent water from evaporating. Not only that, but it's also a great way to avoid using empty land for solar farms. McKuin adds that the California solar panels can even reduce algae and weed growth in the canals.
Apart from that, the California solar panels will also help meet the state's climate goals. The state aims to make 50 percent clean energy by 2025 and 60 percent by 2030. With this, it may be a win for California solar news.
Hence, if all 4,000 miles of canals were covered with solar panels, it would produce 13 gigawatts of clean energy. This is around half the state needs to meet its climate goals. Apart from that, a gigawatt can power 750,000 homes.
McKuin's research also said that having solar panels will save 63 billion gallons of water. This is enough to supply water to 2 million people and irrigate 20,000 acres of cropland.
Because of California's heat waves, it's now more open to using solar panels in both the public sector and private homes. Solar news in California 2022 has mostly been about blackouts and power outages. Because of this, even a California solar tax has been issued. 
When scaled up, the Turlock project can serve as a blueprint for future efforts across the country. It may even bring the relief that locals have been looking for.
For other stories, read more here at Owner's Mag!
Why Fiber Optic Technology Business is Booming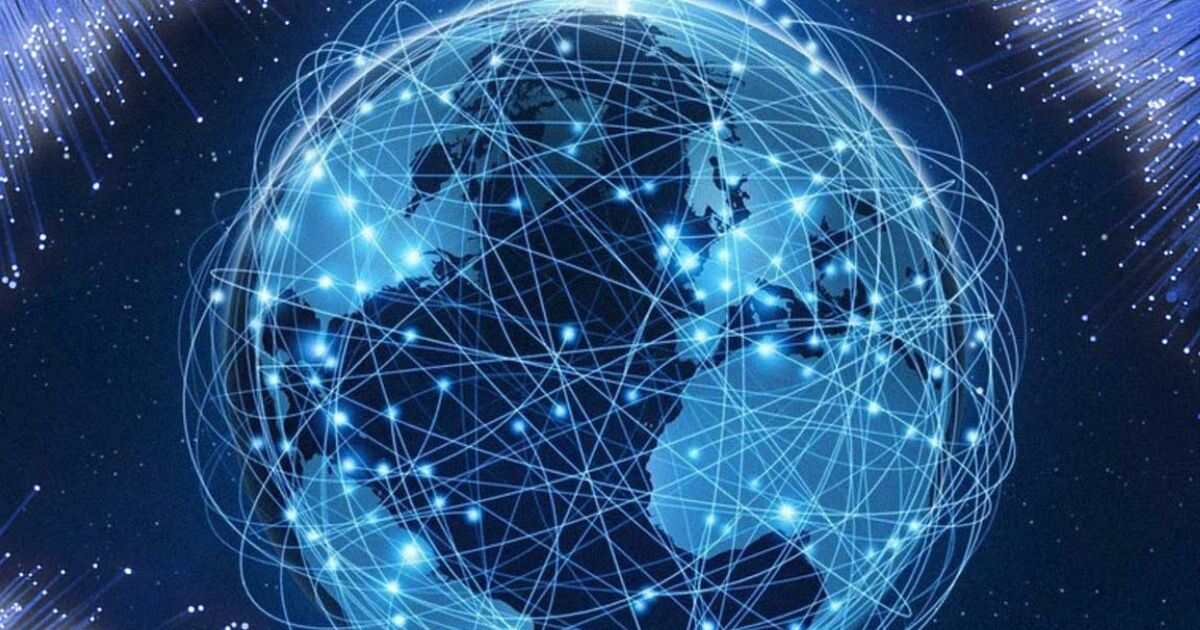 Fiber optic technology is a major foundation of the internet. Fiber-optic subsea cables covering thousands of miles connect continents together, allowing faster exchange of data. Meanwhile, the massive data centers that host all of our cloud-based applications also rely on fiber connections. Increasingly, these fiber connections travel directly into peoples' homes, providing them with fast, reliable internet. Sadly, only 43 percent of U.S. households have access to a fiber internet connection.
"In some cases, especially in rural and far-flung areas, it can be prohibitively expensive to deploy fiber and it can be very expensive for households to pay for it," says Julija Jurkevic, a senior research analyst at S&P Global Market Intelligence.
The Bipartisan Infrastructure Law enacted in November 2021 aims to bridge this digital divide. A total of $65 billion dedicated to expanding access to broadband internet to all Americans. The government support, along with some other factors, have caused an increase in the demand for fiber products.
Fiber-Based Networks
With fiber-optic broadband driving internet service adoption worldwide, Kagan's survey of global fixed broadband status indicates that 1.06 billion homes will have a fixed broadband subscription by the end of 2021. Fiber-to-the-premises, or FTTP, comprise 56 percent of the total by year-end, with just 18.7 percent of fixed broadband homes still relying on xDSL, while cable will hold an estimated 21.4 percent in the market share.
Still, an estimated 11.9 million homes will drop xDSL in 2021. At the same time, fixed broadband penetration is expected to reach 47.6 percent of existing households worldwide by end-2021, surpassing the 50 percent threshold by year-end 2024, as subscriptions rise to 1.18 billion, and past 1.2 billion by 2025, equating to a 3.7 percent compound annual growth rate (CAGR) across 2020-2025.
To understand the technology behind fiber-optic internet and how the market for fiber products is changing, CNBC visited Corning's optical fiber and cable manufacturing facilities in North Carolina. 
Most famous as the maker of Gorilla Glass for iPhones, Corning is also the world's largest producer of optical fiber by manufacturing capacity and market share, as well as the largest manufacturer of fiber cable in North America. In Q2 2022, Corning disclosed that the optical communications business was its largest segment by revenue, reaching sales of $1.3 billion.
North America lags the global fiber-optic broadband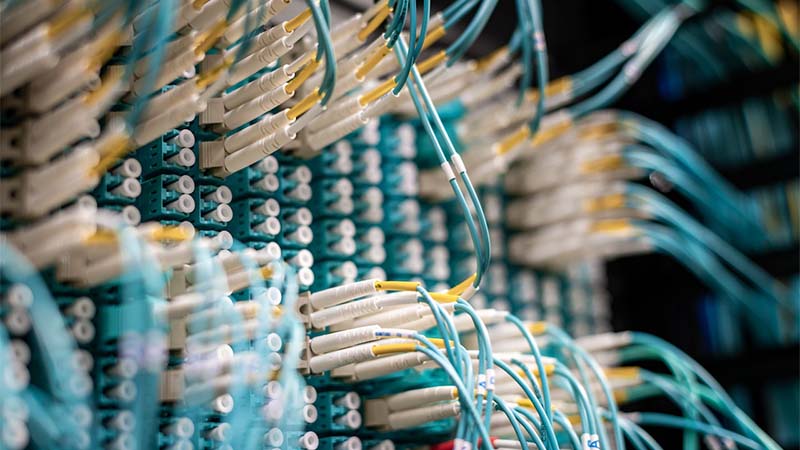 While fiber dominates globally, its availability and service take-up differ greatly across regions and individual markets.It is estimated that by 2025, fiber will become the dominant fixed broadband platform in all regions but North America and the Middle East and Africa. As of 2021, the technology dominates only in Asia-Pacific and Eastern Europe.
Asia-Pacific is the largest market for fixed broadband and full fiber, the latter forecast to represent more than 80 percent of the region's subscribers by year-end 2021. The world's largest broadband market, mainland China, will account for 53.1 percent of global fiber homes by year-end.
Fiber is the dominant platform in Asia including in the less developed markets of Indonesia, Malaysia, Thailand and Vietnam. The affordability of broadband services has helped drive fiber adoption, evidenced by our affordability index, which shows a relatively low threshold of 1 percent to 1.3 percent as of end-2020. The Philippines had an affordability index of 2.1 percent as of end-2020. Thanks to the archipelago's challenging geography, fixed wireless dominates the market, and fiber's share is estimated to lag behind the Asia-Pacific average  which recorded 38.8 percent at end-2021. Asia will also account for 74.2 percent of the world's FTTH subscribers by year-end.
For other news and stories, read more here at Owner's Mag!