Need a Cheap Laptop? Find Out The Best 8 Choices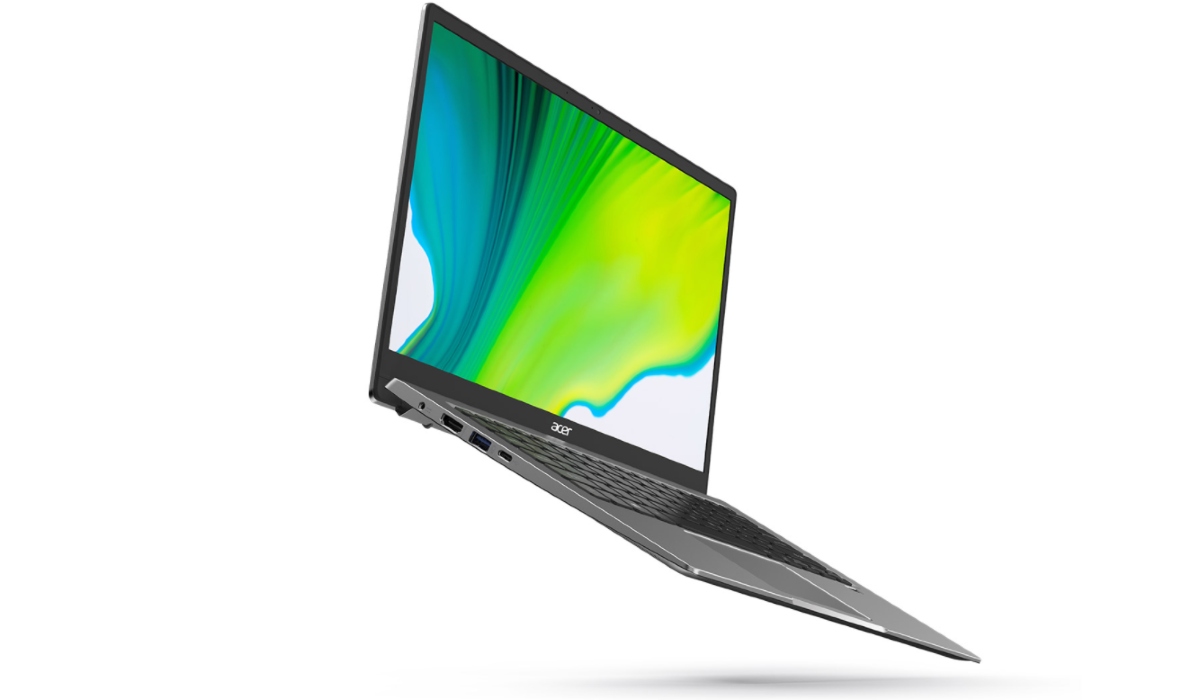 Is it worth buying a cheap laptop nowadays? You may think that you'd lose money over time when you buy one rather than investing in one that's jam-packed with so many features that you may not need. However, with technology improving over time, owning a cheap laptop doesn't sound like a bad idea. And while you have tons of options online, we've narrowed down the eight best cheap laptops and help you make a decision soon.
What Should You Look for in A Laptop?
That depends on your needs. Do you need to work or study only? Then, a cheap laptop can fulfill that need. But if you want it for gaming and other visual-heavy processes, then going for a $1000 and above laptop would be the best option for your needs.
A cheap laptop should have at least one USB port to use for peripherals or access an external hard drive. In addition, If you're using a laptop for presentation purposes or binging movies or shows, an HDMI port will come in handy. Finally, you want good RAM (8GB would be the highest, but that's sufficient) and storage as well.
What are The Disadvantages of Paying for a Cheap Laptop?
Well, obviously, having a cheap laptop won't have you playing games or watching UHD videos. You might have to sacrifice that when buying a cheap laptop. Another thing to note is you might have a lower RAM or storage space. A lower RAM means that the laptop may not handle many different tasks at once. Plus, for storage space, don't expect it to go above 500GB.
Should You Even Consider Cheap Laptops?
The long and short of it, yes. Since technology has evolved over the years, you can buy a cheap laptop without compromising the tech specs. After all, a cheap laptop can get you so far, so long as you know its limitations and your purpose of using one.
The Best Cheap Laptops
The hunt for the best cheap laptops ends here. You don't have to search far and wide anymore. Here are the eight best cheap laptops to buy.
1. Microsoft Surface Go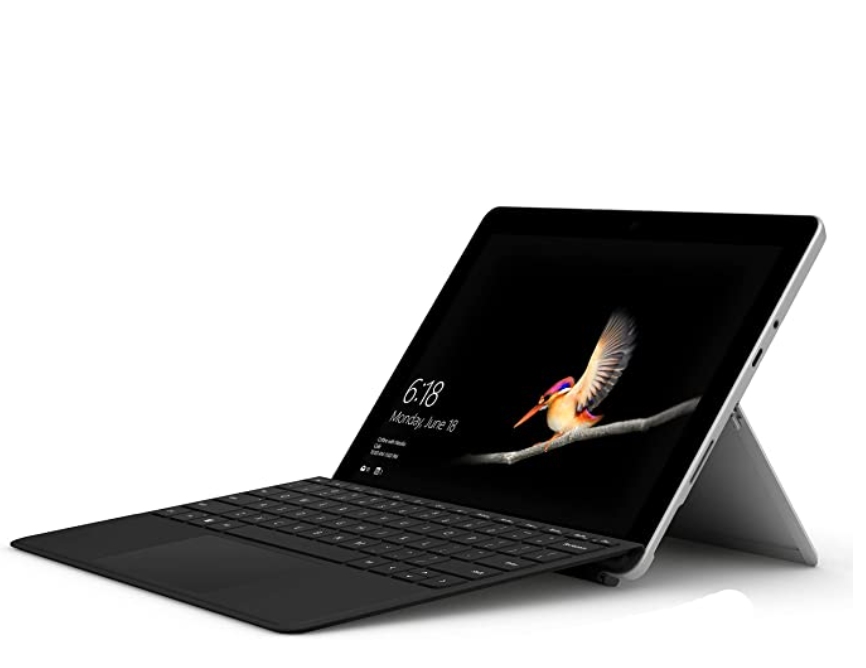 For a laptop/tablet, the sleek and modern Microsoft Surface Go is your best bet for a high-quality cheap laptop. At only 10 inches tall, you can carry this anywhere. Plus, it has a high storage of 128GB SSD, allowing you to store more files than you can ever imagine. Not only that, but it also includes:
1 USB Port
Headphone Jack
MicroSD Card Reader
Price: $949.00
2. Lenovo Chromebook Duet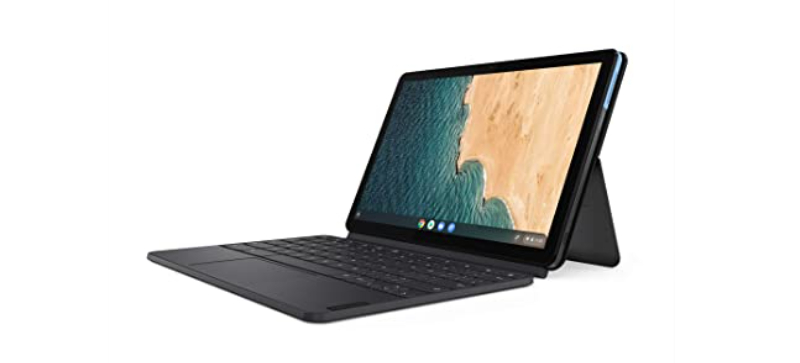 Like the Microsoft Surface Go, the Lenovo Chromebook Duet is a great companion when you're on the go. You can use the laptop/tablet hybrid for up to 10 hours straight on a single charge. In a hurry? You can start using the laptop in less than 10 seconds. If you need to access files from a USB or an external hard drive, it's only compatible with USB-C connectors.
Price: $299.99
3. Dell Latitude 2-in-1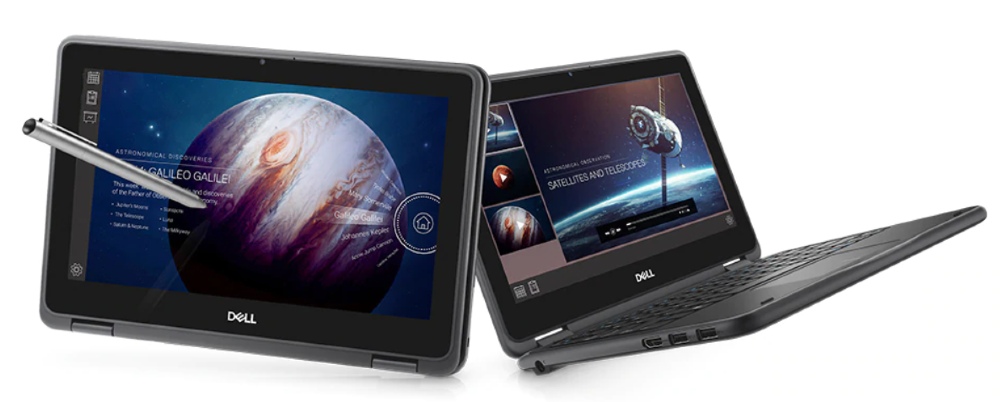 The Dell Latitude 2-in-1 is a laptop for all ages (well, older kids would make great use of this). It's guaranteed to ensure that spills or drops won't break this laptop. It also doubles as a tablet for a better learning experience.
Price: $449
4. Asus Vivobook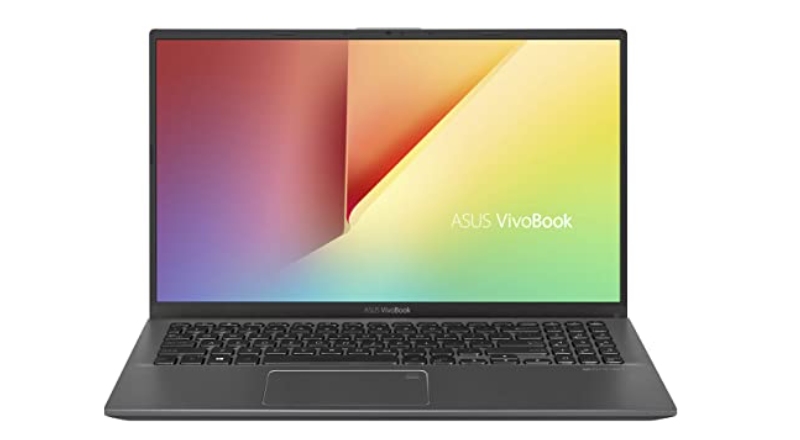 Unlike most of the cheap laptops on this list, the Asus Vivobook is the only one that has a great processor, allowing you to multitask with ease. In addition, you don't have to worry about breaking the bank (and even your back) since it's a light laptop you can carry anywhere. Plus, you can rely on this laptop for long battery life and fast charging.
It also includes USB ports:
Price: $469
5. HP Pavilion x360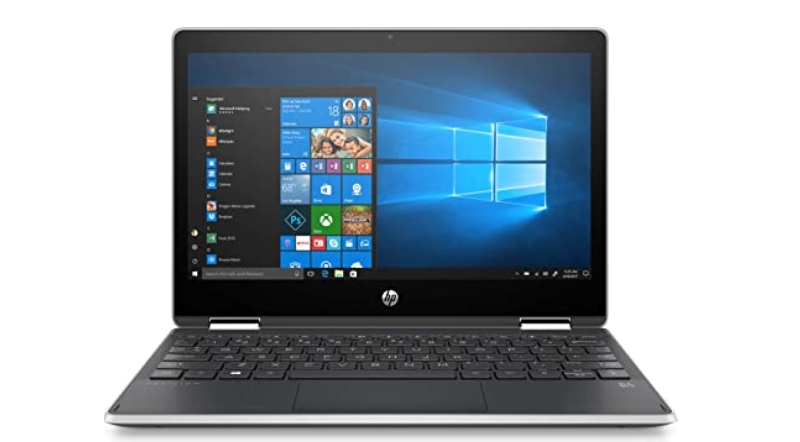 While the HP Pavilion x360 isn't a laptop/tablet hybrid, it has touch screen capabilities, making it easy to switch to different windows or click programs. In addition, it boasts high storage at 128GB, giving you much more space to save files without the need for a cloud. Plus, like most cheap laptops here, it's also a lightweight laptop you can bring anywhere.
Price: $479
6. Acer Swift 1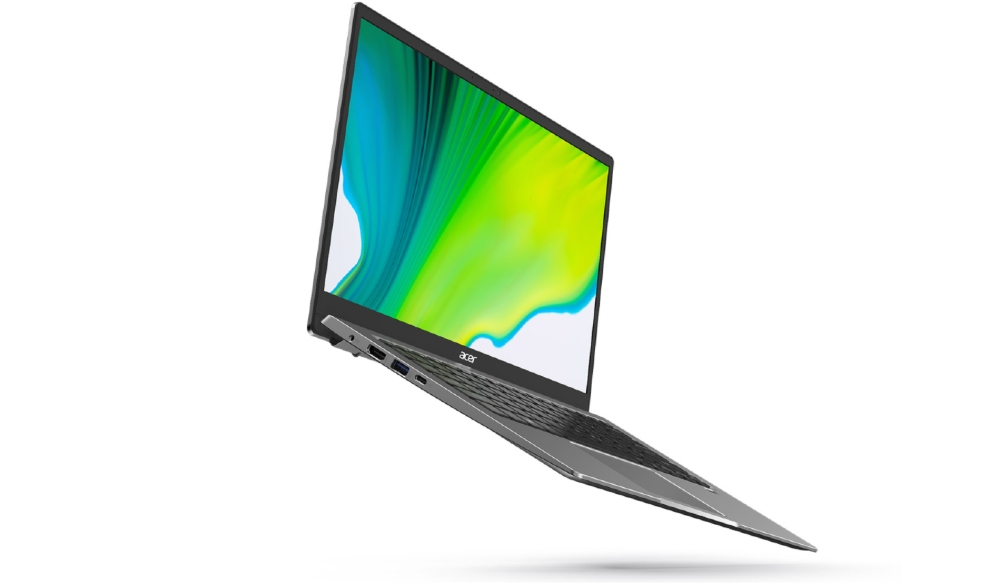 If you need a simple and basic laptop without too much fuss, consider the Acer Swift 1. It's incredibly light, at 1.3kg, you won't feel it when you carry it around. It also has a fast-charging capability of up to four hours to full charge (up to 15 hours). Plus, It has no fan, too, so you don't have to worry about noises even late at night.
Price: $399.97
7. Samsung Chromebook 4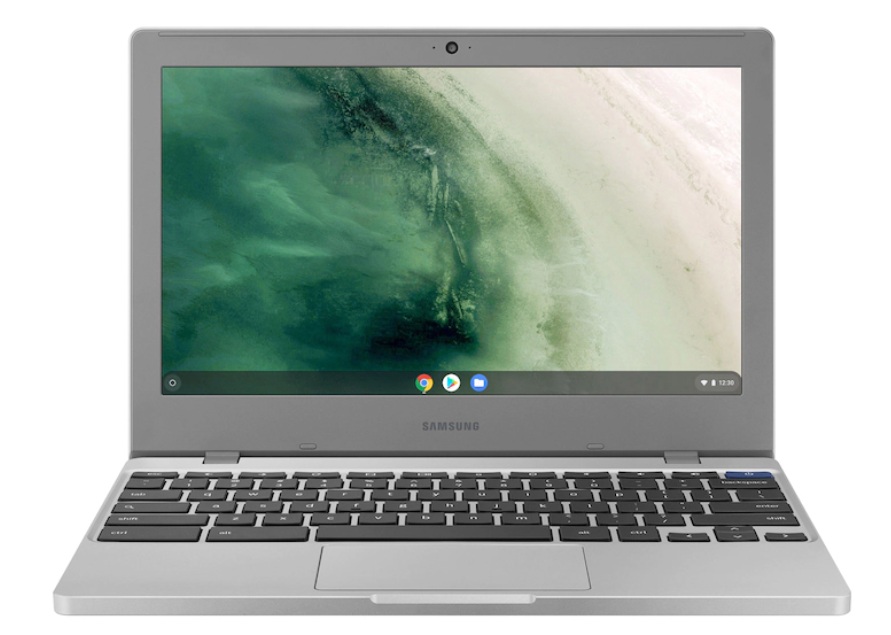 The Samsung Chromebook 4 can be your starter laptop, but note that it can handle only a limited amount of storage like most in this list. You can choose between 32GB or 64GB (add $50). But, you'll also have 12 months free of 200GB cloud storage. Even if the laptop is slim and light, it meets military-grade standards, ensuring that it's durable and tough under any circumstances.
Price: $229
8. HP Stream 11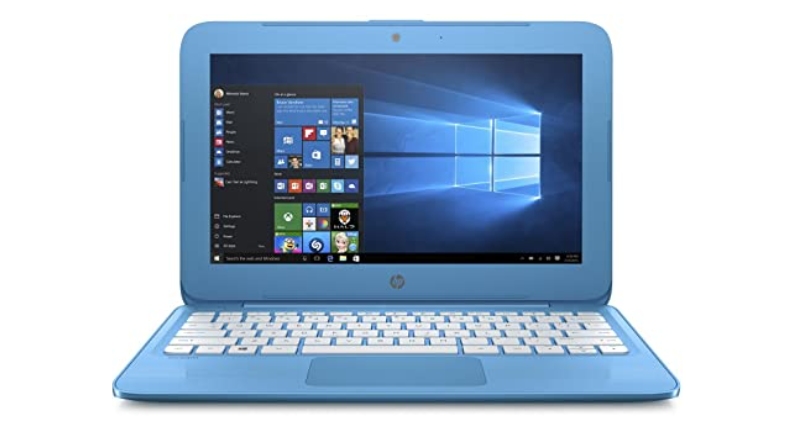 One of the cheapest on this list, the HP Stream 11 is your new portable companion when you travel. It does have the basics down with storage and RAM, but you'll get more out of it because of the 1TB cloud access and the one-year free subscription to Google Drive. It also has two USB ports and an average battery life of 14 hours on a single charge.
Price: $250
Power Block Review: Are They Worth It?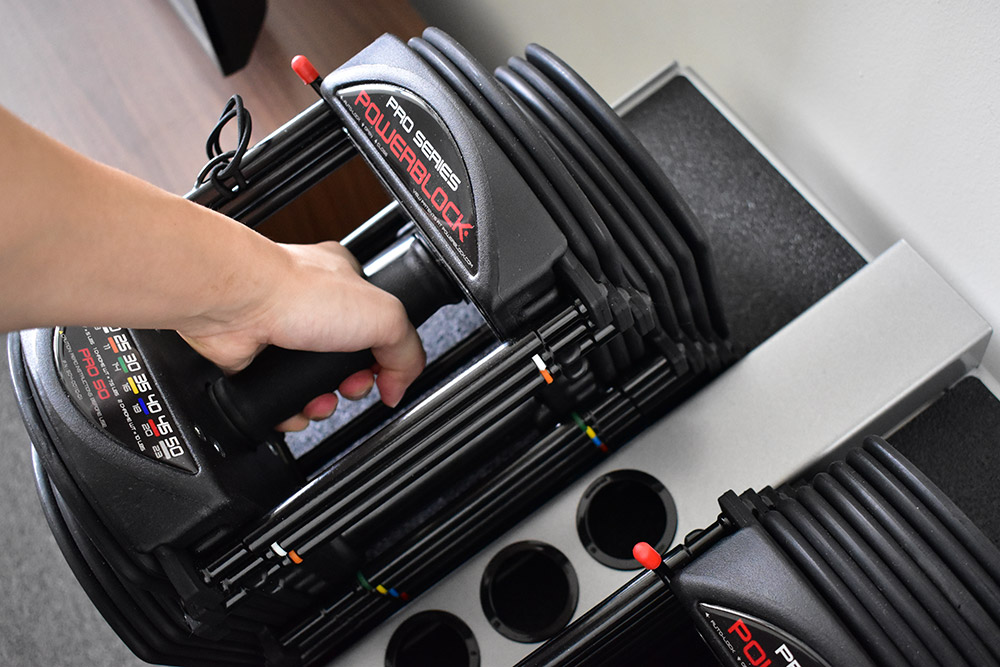 Since the pandemic started, working out at home has become all the rage. Workout equipment, especially dumbbells, has been flying off the shelves and hard to track down. One of those companies that have been having a fantastic year is Power Block. Power Block specializes in professional-grade dumbbells. Their dumbbells are both adjustable and expandable, making them highly versatile and sought after on the market today.
The Pro Series is adjustable from 5 to 50 lbs and comes in a unique form factor, unlike traditional dumbbells.
About the company
Aaron Tilton founded Power Block in 1993 in Owatonna, MN. He took a leap of faith and purchased the building and equipment needed to fulfill his dream of creating the world's best dumbbells. Today, Power Block created one of the most unique-looking and straightforward dumbbells. Dumbbell adjustments have always been clunky and prone to damages if dropped. The engineers at Power Block solved this problem by creating a U-shaped pin adjustment mechanism. The result is a simplified dumbbell with few moving parts, making it indestructible since there's nothing to break.
The Features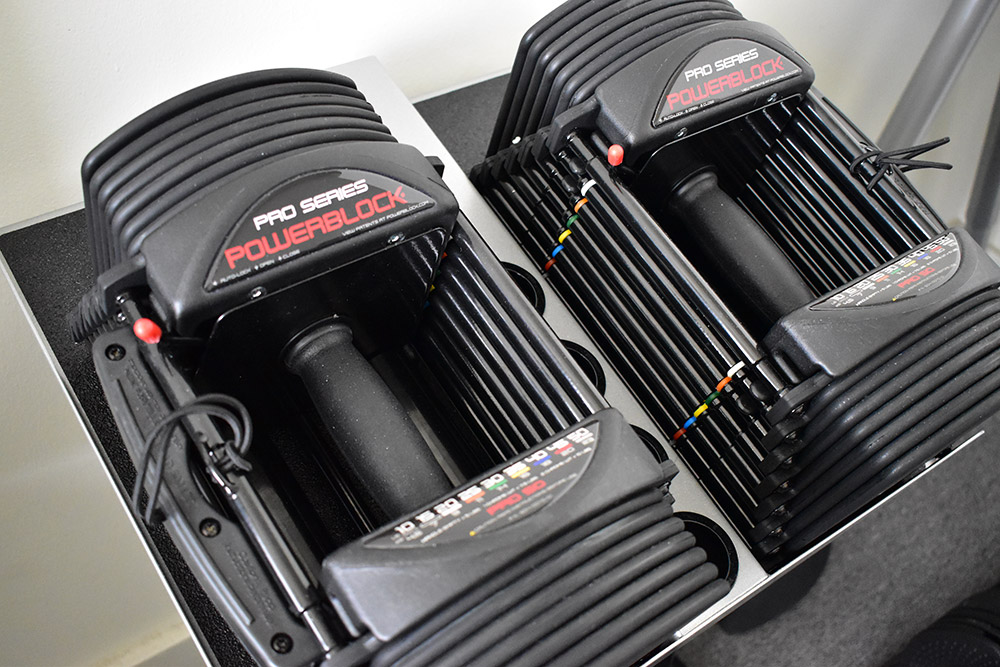 The Power block Pro Series is made from a series of solidly constructed weight drawers stacked on top of one another. Each drawer is color-coded to let you know the weight.
The weights are from 10lbs to 50lbs in increments of 5 lbs. However, there's a nifty little feature that lets you make micro 2.5-5lb adjustments by removing a steel bar inside the handle.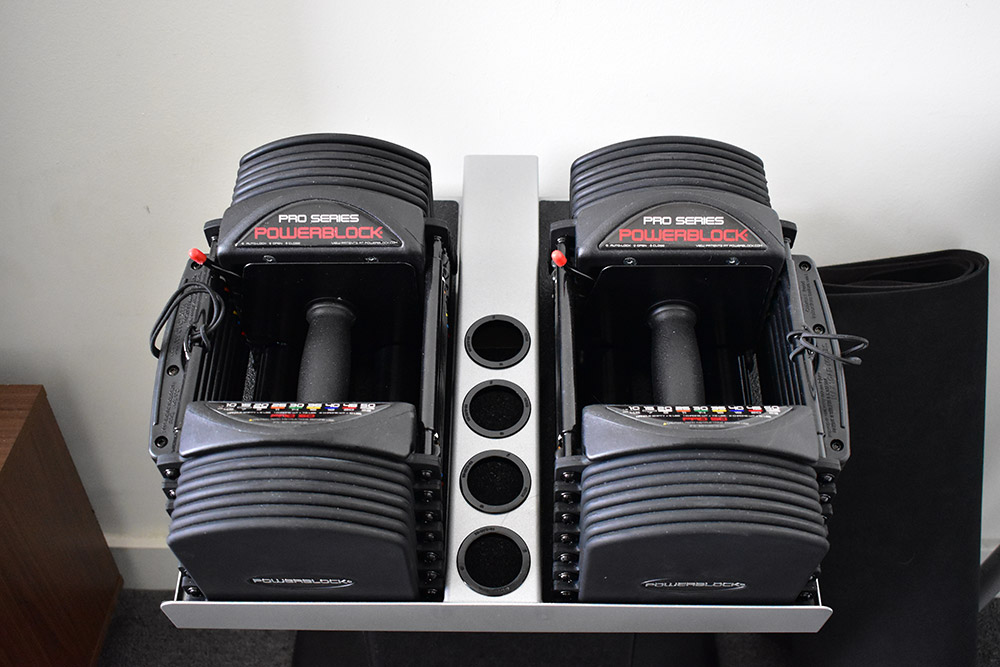 The dumbbells have a matte powder coating that's soft to the touch but seems pretty durable. Overall, the Power Block Pro Series dumbbells are a well-engineered piece of equipment that's durable and simple to use. I like that there are no gears, levers, or complicated turning mechanisms to adjust the weights.
How to adjust the Power Block Pro Series
Usually, adjustable dumbbells have a twist and lock mechanism on the handle. The challenge with that is you have to perfectly align the discs every time you put them back, which can be a hassle after a serious arm workout.
The Power Block's drawer design doesn't require any precision to put back. Adding and removing weights can be done by sliding the U-shaped pin into the correct slot. It's a no-frills, no-complex design that gets the job done.
Pros & Cons of Power Block Pro Series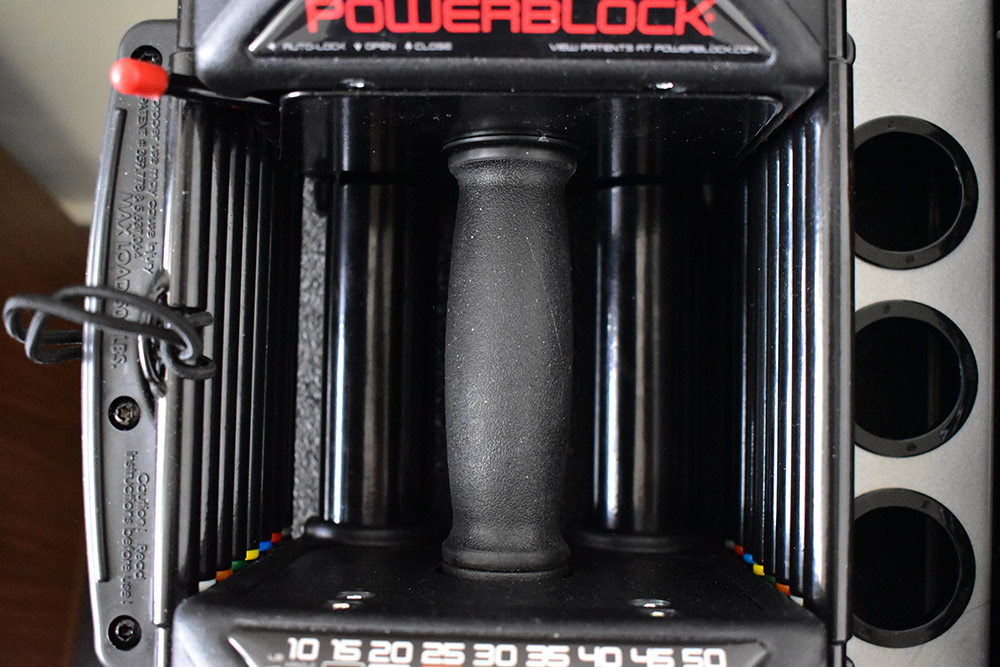 After using the Pro series for most of my home workout routine, I noticed a few awesome things you can do with it and one major issue with the design.
Pros:
Easy to take out and put back
Solid construction. I'm not afraid to drop the weights (not that you should)
It doesn't roll. The box design keeps it in place when laying them on the floor.
Comfortable grip.
Micro adjustments. The ability to remove one or both of the 2.5lbs mini weights on each dumbbell is genius!
Multiple grips. You use it like a kettlebell by gripping the bottom bars instead of the actual handle. Not sure if this was intended.
Cons:
Limited range of motion. You're putting your hand inside a metal box. This limited my range of motion, and there were a couple of exercises I had to use a regular dumbbell.
Overall, there are far more Pros and Cons. However, the limited range of motion is a big one for me. I couldn't fully relax my wrist without the rails pressing against my forearm when doing concentrated curls. There were a few other exercises where the cage-like design limited my wrist's movement.
Is the Power Block Pro Series Expandable?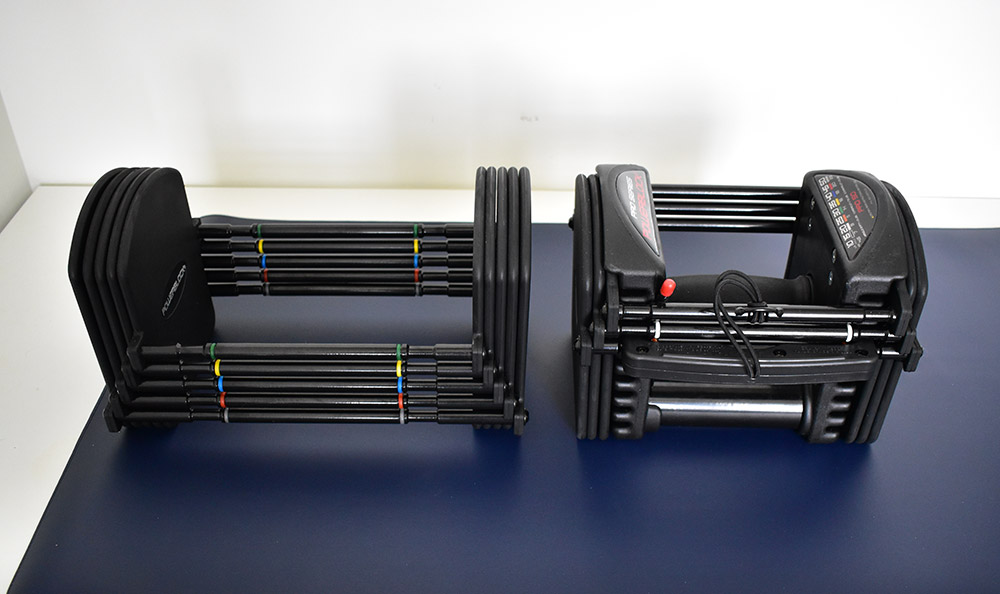 Yes, they're expandable up to 70 and 90lbs per dumbbell. For $169, you can buy the Pro EXP Stage 2 Kit to expand the weight capacity from 50 to 70 for each dumbbell. The Pro EXP Stage 3 Kit allows you to expand further from 70 to 90lbs.
However, to upgrade to 90lbs, you'll need to buy both the Pro EXP Stage 2 AND 3 kits. Your total will be $338 to upgrade your dumbbells set to 90lbs per dumbbell.
Also, keep in mind there's a non-expandable version. So if you plan on expanding later, make sure you get the expandable version.
Is the column stand worth it?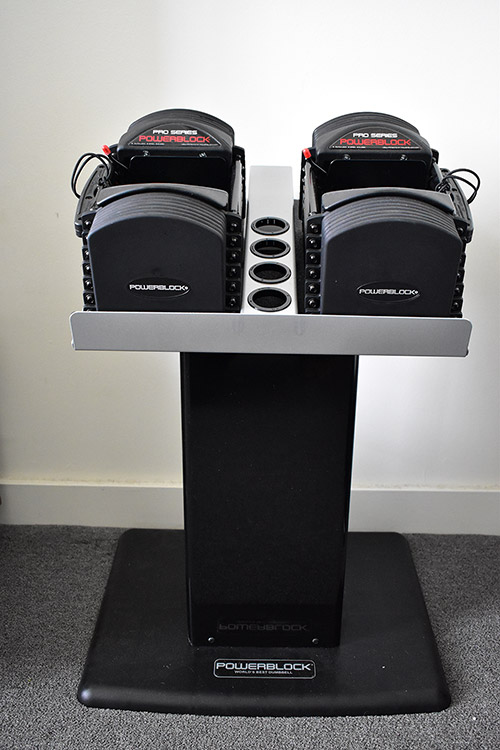 At $129 – $139, they're certainly not the cheapest accessory. However, the column stand makes reaching your weights much more accessible and looks good enough to put inside a gym. I recommend picking the column stand if your budget allows for them. Just like the Power Block dumbbells, these are well made and can withstand abuse. They also happen to look great.
Final Verdict
The Power Block Pro Series is a piece of professional-grade equipment that lives up to its name. They're extraordinarily well-engineered, and the drawer designs with the U-shape pin are a game-changer. Gone are the days where I have to align the discs when putting my dumbbells back perfectly. The micro 2.5 – 5lbs adjustments are also helpful in increasing the intensity by just a hair. Depending on your daily exercise routine, the limited range of wrist movement may or may not be an issue.
Overall, I highly recommend the Power Block Pro Series. They're usually out of stock and often marked up quite a bit online. But if you do manage to get your hands on them, they're well worth the investment.
Best Equipment To Add To Your Home Gym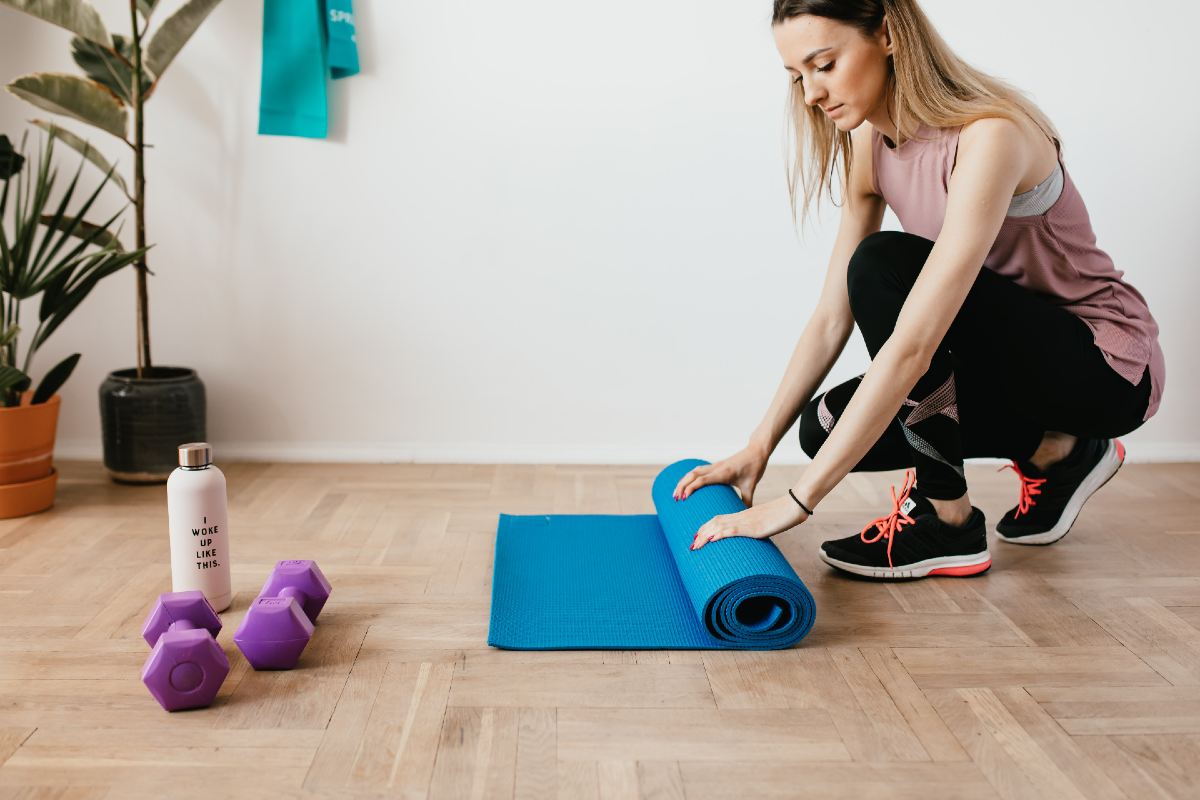 Due to the pandemic, many regular gym-goers and fitness buffs have had to settle for a home gym set-up. To maintain physique and not lose exercise progress, they'll need the best equipment at home. In this article, know the 15 best home gym equipment for any workout and fitness level.
For those who have yet to start their fitness journey, all the equipment included here is beginner-friendly too!
1. BWSS Adjustable Dumbbell Core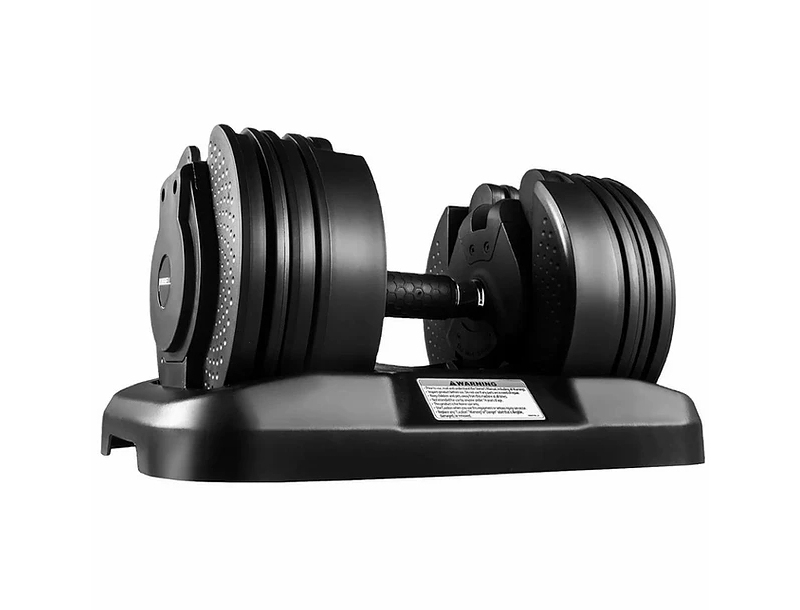 Dumbbells are a great way to strengthen your upper body and tone your muscles. But as you move up a weight, you'll need a new set of dumbbells. It can become expensive if you buy individual dumbbell weights.
You can save money by purchasing something like the BWSS Adjustable Dumbbell Core. Basically, by using this dumbbell, you can simply adjust the weight without needing iron plates or free weights. It's why many consider this one of the best home gym equipment.
The weights range from 5 lbs to 45 lbs.
Price: $399
2. Power Block Pro 50 Series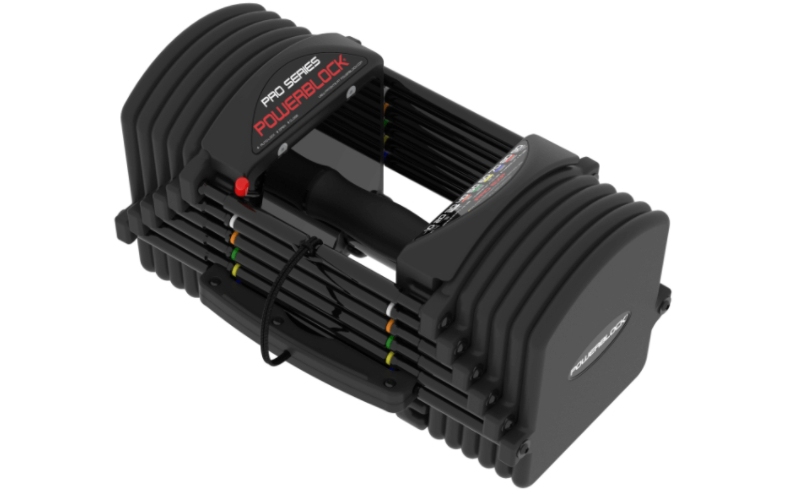 Here's another dumbbell you can use at home. Like the BWSS one, the Power Block Pro 50 Series is adjustable. It also has an auto-lock function keeping the weights in place. This one has more increments than the BWSS as you can do some curls or lifts up to 90 lbs.
Price: Starts at $439
3. Yoga Zeal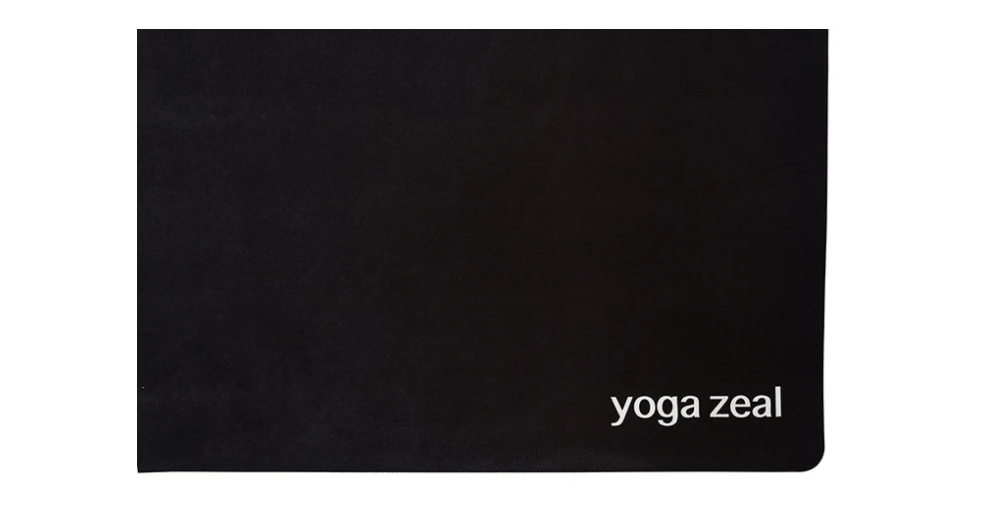 Even if you don't do yoga, a yoga mat is necessary for most workouts. But you need a non-slip yoga mat whenever you're doing push-ups or lunges. And any of the Yoga Zeal mats would do just the trick. Whether you're doing hot yoga or an intense workout, you'll have much more grip on the mat even when you're sweating.
Aside from that, it uses eco-friendly and biodegradable materials too! To care for it, you can either hand wash it or use a washing machine.
Price: $79 to $145
4. TRX All-in-One Suspension Training Fitness System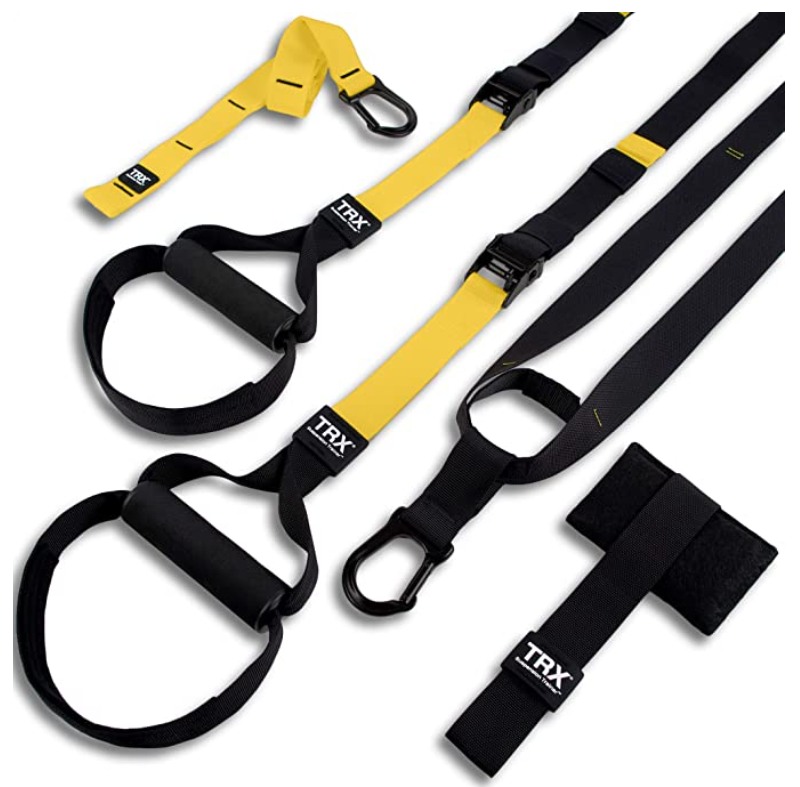 The TRX All-in-One Suspension is ideal for any workout. Anyone can use this equipment, from beginners to fitness buffs. It improves movement and strength. Plus, it can tone your lower and upper body and core. You can even do some resistance training using these.
Many consider this one of the best home gym equipment because of its portability. As for safety usage, they have locks that will ensure you won't slip while you do any workouts.
Price: $169.95
5. Fit Simplify Resistance Bands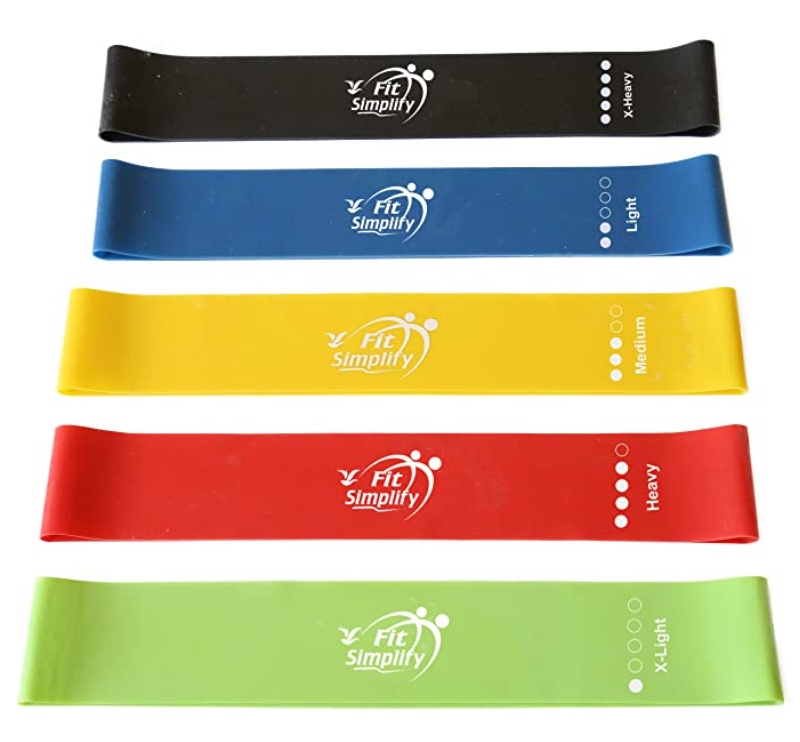 Many reviewers rave over the Fit Simplify Resistance Bands. Not only is it inexpensive, but it is also sweat, snap, and stretch resistant. So, you can expect to have this for a long time. It's also lightweight, so you can workout anywhere. Plus, it's also comfortable on the skin.
A set on Amazon comes with five resistance bands ranging from extra light to extra heavy. The set comes in handy as you work towards better control and strength as well.
Price: $7.95 to $10.95
6. Crossrope Get Fit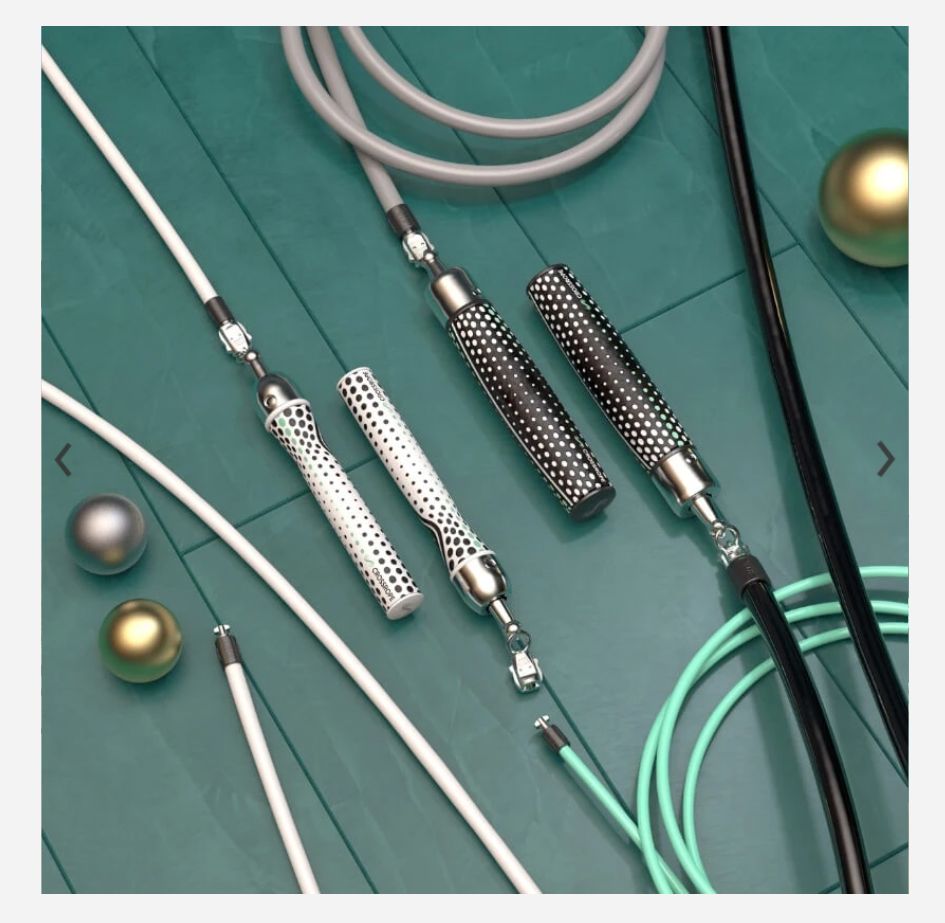 What makes Crossrope Get Fit different from others is it has a clip system. This means you can switch between different weighted ropes. And unlike the fabric ones, you won't have to worry about tangles with the Crossrope Get Fit set. It's all because of the steel cable. That's why many consider this as one of the best home gym equipment pieces to own.
You can buy your Get Fit set on the official website. Make sure to choose the right length for your height, which you can do before adding it to your cart.
Price: $238
7. Theraband Exercise and Stability Ball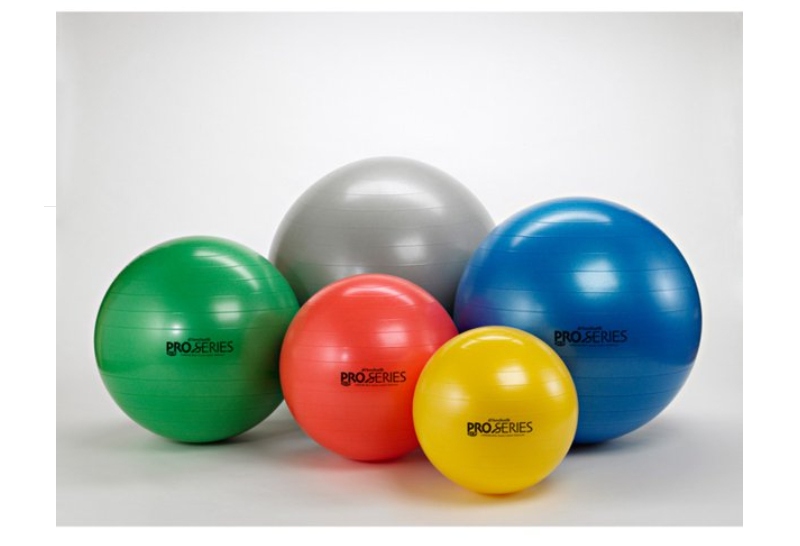 An exercise and stability ball is useful in core workouts. Plus, it improves your posture and mobility. As such, many love using the Theraband Exercise and Stability Ball. It does the job and won't deflate quickly as compared to its competitors. You will need a pump once this gets delivered to your home.
Also, the exercise ball can double as your office chair at home. It engages your core while you work. At least if you can't spare a few minutes to workout, the ball can give you the exercise you need for the day.
Price: $29.95
8. AmazonBasics Medicine Ball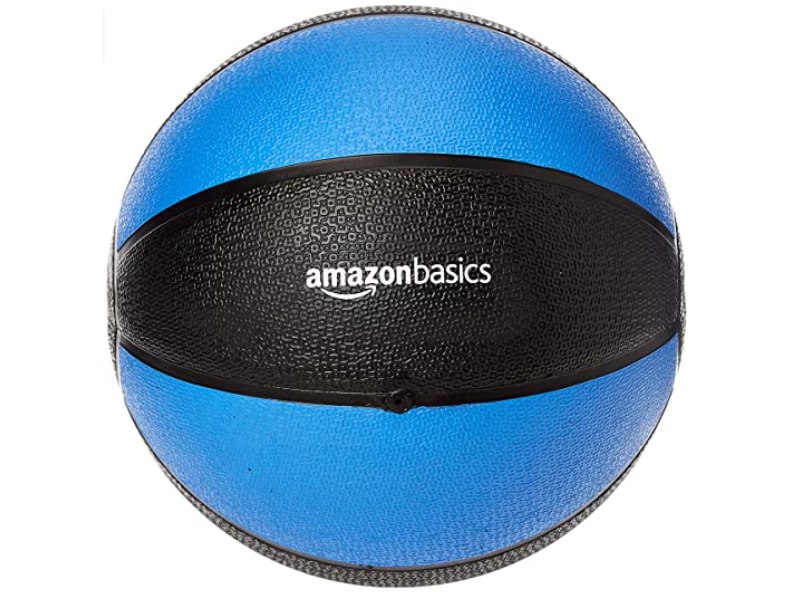 Medicine balls are another option to improve your posture. And the AmazonBasics Medicine Ball is helping achieve that goal. You can grip it easily and bounce it anywhere. Plus, it's durable too.
It comes in different weights from 4 lbs to 20 lbs. You have to buy each weighted med ball separately from Amazon.
Price: $22.99 to $46.99
9. Trigger Point Grid Original Foam Roller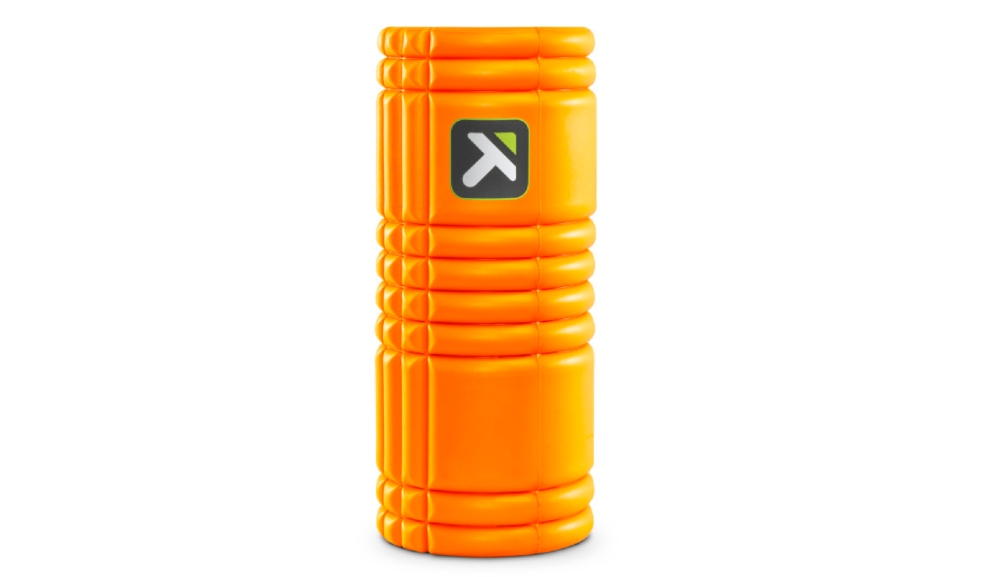 Many swear by foam rollers because of its versatility. It can aid your core workout or help in recovering when you're sore. It can even aid in circulation.
The Trigger Point Grid Foam Roller has become the best companion for many fitness buffs. It's durable and acts as a massager.
Price: $34.99
10. JaxJox KettlebellConnect 2.0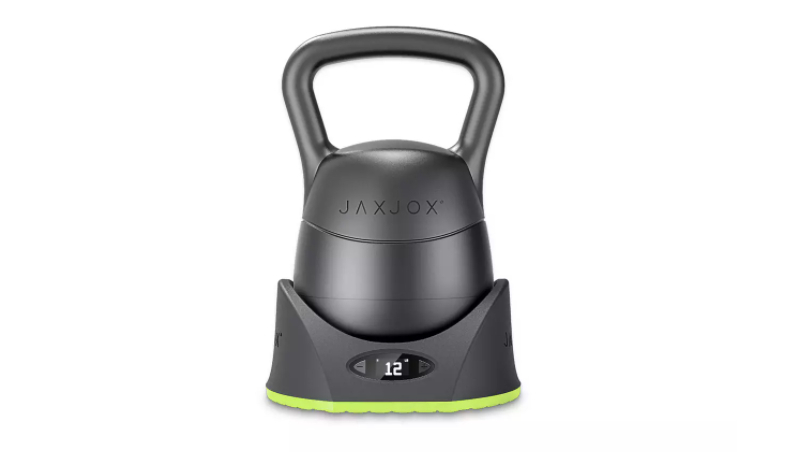 Kettlebells are another alternative to dumbbells. And for the advanced gym regulars, kettlebells have become part of their workout routines. One of the best kettlebells they can use is the JaxJox Kettlebell Connect 2.0.
There's no need to buy different kettlebell weights because it's adjustable. Plus, it's also digital, so you don't have to lock it manually. Switch between 6 lb increments, it will do the job for you.
To get more out of this, download the JaxJox app too. It tracks metrics like movements, heart rate, and fitness level. Even if it's a hefty price for a kettlebell, many still consider this as one of the best home gym equipment they have.
Price: $229
11. Perfect Fitness Multi-Gym Doorway Pull Up Bar and Portable Gym System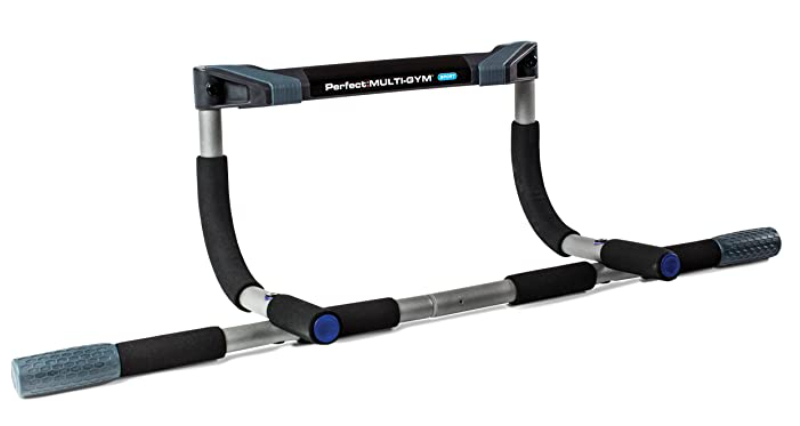 Pull-ups are great for upper body strength. And you can set one up at home by installing it on the doorframe. And one great example that many love using is the one from Perfect Fitness. It comes in three different sizes, depending on the space of your doorway.
It's also versatile, so you can use this one on the floor too. Challenge yourself by using this when doing sit-ups and push-ups.
Price: $24.78 to $44.99 (depending on which pull up bar you're getting)
12. Bowflex SelectTech 5.1S Stowable Bench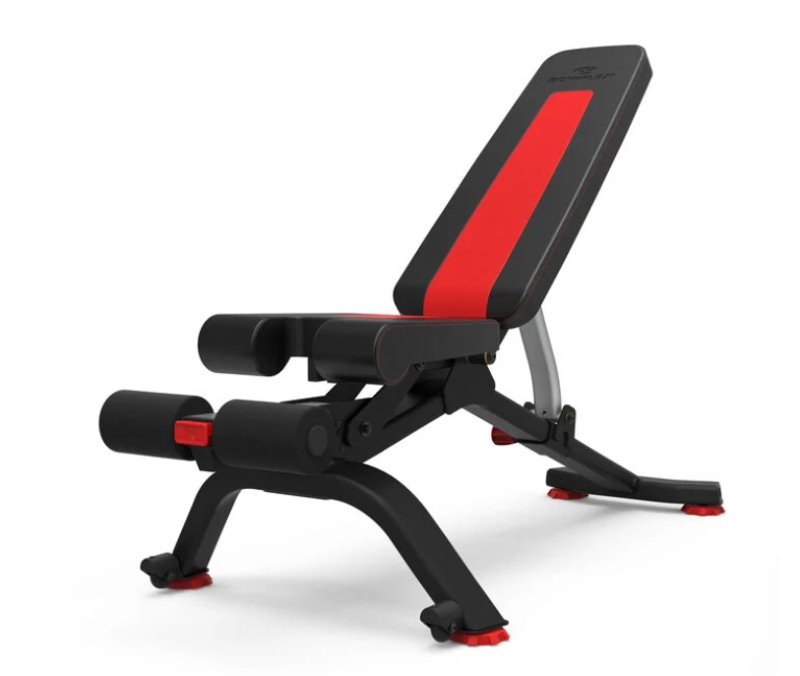 For those who practice weight training, a bench is a necessary piece of equipment. The Bowflex 5.1S Stowable Bench is one of the best. This one's ideal for small apartments. You can stow it away when you're not using it, saving you 50% of space.
It has six different variations in terms of angles, ranging from 30 degrees to flat and a -20 degree-decline. The seats are also comfortable and can hold up to 272 kg of weight.
Price: $329
13. Sunny Health & Fitness SF-E902 Air Walk Trainer Elliptical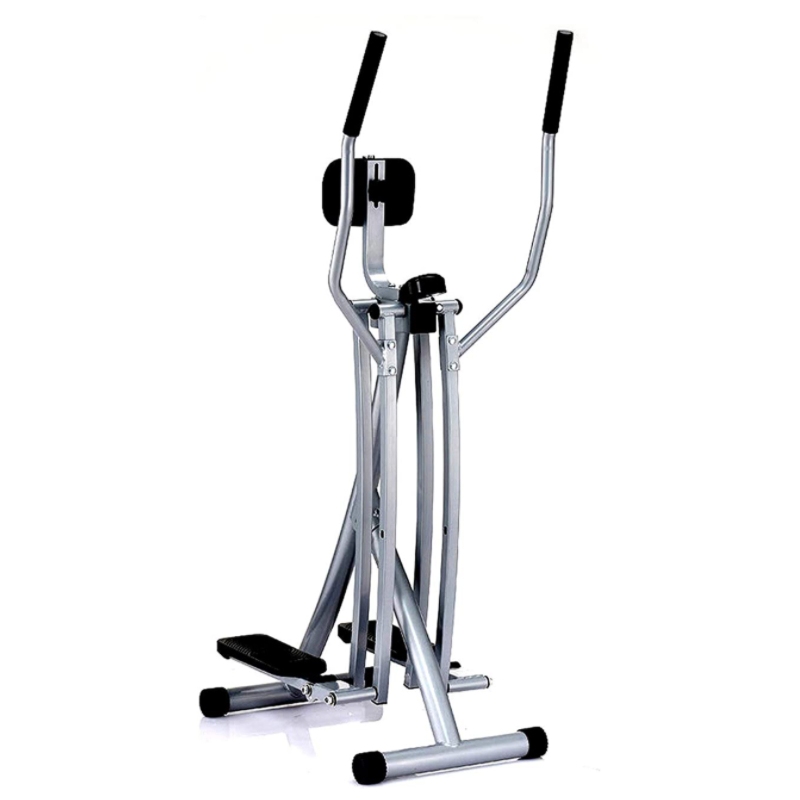 Here's another space saver gym machine you can have at home. The Sunny Health & Fitness elliptical is a piece of must-have equipment for all fitness levels. It's great for a whole body workout.
You won't have difficulty with the grip, thanks to the non-slip pedals. Plus, you can track your distance and time because of the LCD monitor. It also has an abdominal pad for support.
Price: $104.24
14. NordicTrack T 6.5 S Treadmill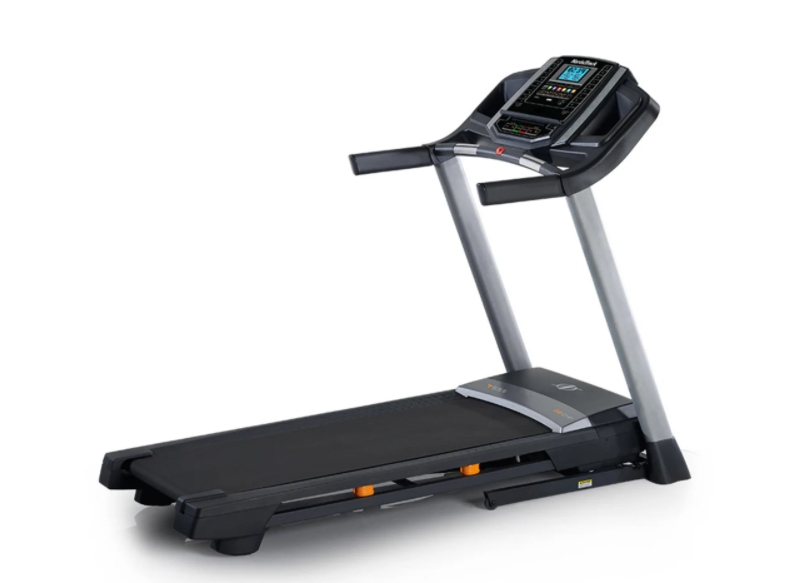 A treadmill is another must-have home gym equipment. And if you're also looking for one that's foldable and compact, go for the NordicTrack T 6.5 S Treadmill. Once you buy this treadmill, you have one-month free access to iFit. It's a personalized training membership.
Love to run with music? Connect it by using the auxiliary port and blast your favorite tunes as you run. Plus, you have access to more than 16,000 workouts and monitor your stats every time you step on that treadmill.
Price: $599
15. Peloton Bike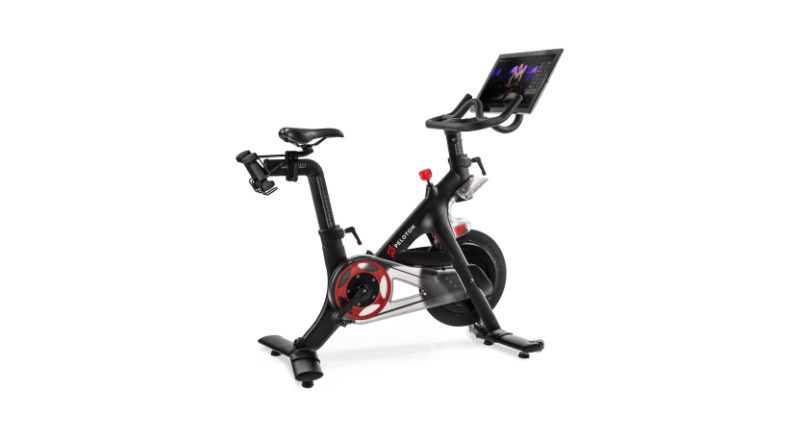 The Peloton bike has skyrocketed in popularity because of the infamous Peloton woman. However, it hasn't stopped potential customers from buying one.
This bike is perfect for your cardio training. You can watch the best instructors in the comfort of your home. Plus, you can have access to all workout videos and features by signing up for a membership. It's one of the best home gym equipment because of its inclusions and value for money.
The bike doesn't take too much space as well, so if you live in a small apartment, you can definitely have this at home.
Price: Starting from $1895
Penji Review: How unlimited is it REALLY? (+25% Promo Code)
Move over Fiverr. Unlimited graphic design services are the newest alternative to hiring a graphic designer. But, these services bring up many questions. For example: How unlimited is unlimited graphic design?
We tried out one of the top services: Penji.
Like many of their counterparts, Penji offers graphic design work on a monthly subscription. We put their promise of fast turnaround, high-quality, and affordability to the test.
You can submit as many design projects as you want via their online portal, and they'll complete your requests one at a time until your queue is complete. This type of service promises to be a great added resource for teams to improve productivity.
Does it sound too good to be true? We thought so too. So, we signed up to see for ourselves.
This article was updated on June, 2021.
Quick Summary
As with any service, there are pros and cons. To help with your graphic design hiring decision, we decided to condense what we found in a bulleted list below. Here's a quick summary of our review of Penji's unlimited graphic design service.
(Still wondering what "unlimited graphic design" is? We explain what it is here.)
Pros
Easy and quick to create design projects
Storage for all my requested designs
VERY fast turnaround on most projects. I expected just 1 draft in 24 hours but instead received 3 drafts. Revisions were sometimes completed the same day I submitted them.
Helpful features such as a revision tool, ability to invite team members, brand profile, and more
Upbeat and direct communication from everyone I interact with
A dedicated and responsive account manager who replies within a few hours
Cons
Can't call or talk to designers
Best if you have design projects ready to submit
Not available as an app
Overall Experience
Penji's "unlimited" design model is a great choice if you have the right expectations going in. The service is affordable for growing businesses and their output is reliable. However, if you're expecting to be on-call or face-to-face with your designer, this type of service is not for you.
Compared to designing yourself, hiring freelancers, or using Fiverr, Penji is a much better service and value by a long shot. Their team of designers lived up to the promise and exceeded my expectations.
Thinking of trying Penji out for yourself? Here's a special promo code for Owner's Mag readers:
Use the Penji promo code "OWNER25" to get 25% off your 1st month.
---
PENJI FULL REVIEW

We put Penji to the test by signing up, requesting a design, and examining the results. Here's how it went.
Final Verdict
We get it. You want to know how it went without reading all the mumbo jumbo.
All four projects were completed within two weeks and I was impressed with how they all turned out. If I had paid hourly or per project, these would've easily cost me well above $1200+ to get done, and probably taken weeks.
With Penji, it took just a few days and I paid a fraction of what I would've paid elsewhere. Definitely impressed with both the turnaround, quality, communication, and value this startup has to offer.
But Penji isn't without its flaws. The service definitely isn't for everybody.
Who would benefit:
business owners
marketers
agencies
creatives with consistent design needs
If you don't have a consistent need, the bill will start racking up after a couple of months and you won't see the value in the subscription.
However, if you do happen to fit their target demographic, then there's no better alternative out there. The speed and quality of their work easily rival other services I'd ever used. For $399 per month, this is an absolute steal.
What I Did Step by Step
Now, if you want to get into the meat of how it went, keep on reading for every detail of how I got from the sign up screen to the final project.
Signing Up For Penji
Signing up for Penji was a relatively quick and painless process. All of my questions were answered in less than 5 minutes by customer support via Intercom and another 2 minutes to complete the checkout process.
Communication with Penji's Support Team
How fast and reliable a company's support team is before you are an active customer is a reflection of what's to come. If they're unresponsive now, it will only get worse once I'm a customer. I reached out to Penji's customer support team via their Intercom chat popup and got a response within 30 seconds, which is pretty good. I asked basic questions and the agent seemed knowledgeable.
Communication as a Customer
All communication is done online through Penji's proprietary online portal. That includes revisions, feedback, and answering any questions my designers may have.
Communication with Your Designers
Penji assigned me 1 designer, Billie, and communication with her was easy. If you have used any messaging platforms like Slack, Facebook Messenger, or Discord, you'd be familiar with this form of communication.
Billie was responsive, attentive, and always seemed to have a positive attitude no matter how demanding my requests were. She had many questions about the projects, which I tried my best to answer as a customer. Though the back and forth took longer than I wanted, I realized she was just being thorough to get the design done right, which I appreciate.
Communication with Your Account Managers
They assigned me an Account Manager, Charmaine, who was very quick whenever I needed something. It usually takes just a few hours for me to get a reply via email from her. When I had an issue with one of the projects, she quickly stepped in and helped resolve the situation.
1. Choose the Right Package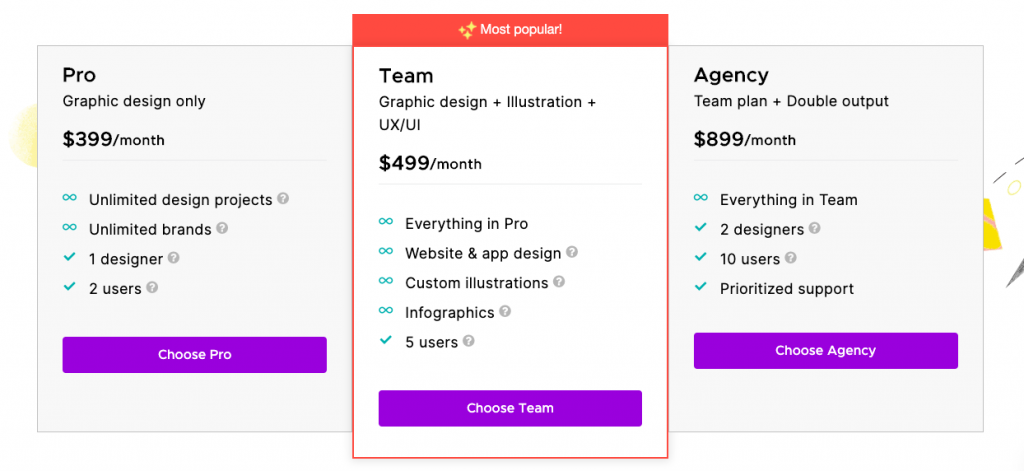 All the packages are laid out with monthly, quarterly, and yearly pricing. Starting at $399 per month for the Pro plan, you'll be able to make unlimited graphic design requests with a 24-48 hour turnaround. As your design needs grow, you'll have the Team and Agency packages to choose from.
2. Checkout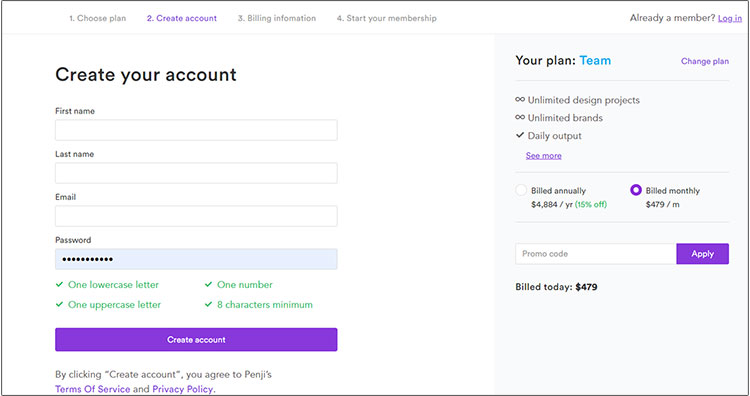 The form is straightforward and easy to fill out. Checking out was a breeze and took about 2 minutes.
---
3. Submit a Design Project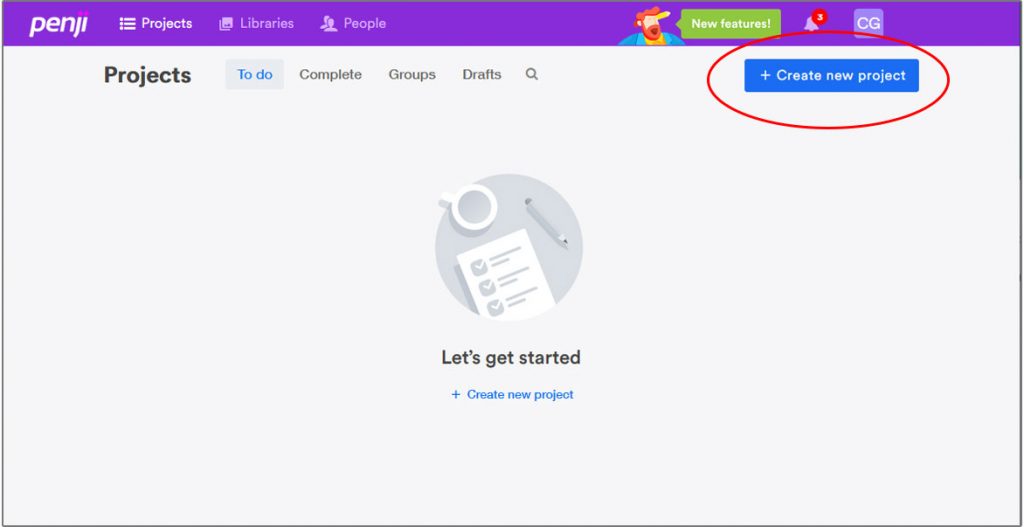 Clicking on the "+ Create new project" button, I'm presented with a visual chart of all the design categories they offer. They offer an extensive selection of options and even the ability to request a custom project.
4. Fill Out the Request Form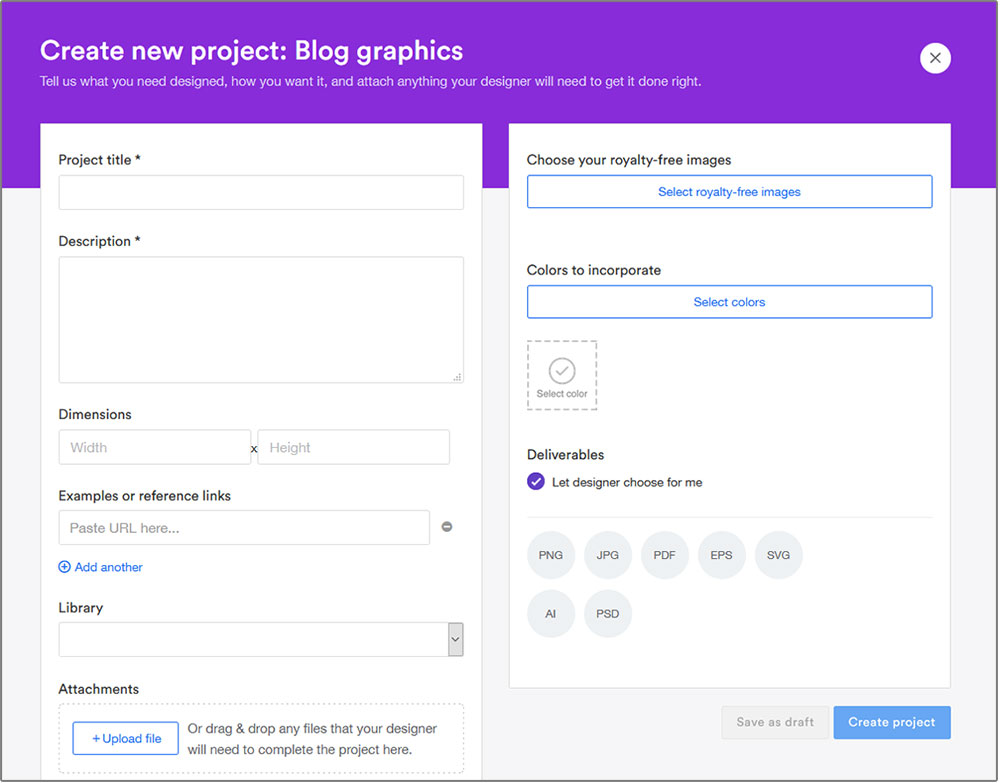 Next, I filled out a short form detailing what I wanted them to design. For those of you who hate long forms, this one from Penji is easy to follow and doesn't ask too many questions. Most of the questions are actually optional so you can be as descriptive or non-descriptive as you like.
My test projects
As a digital publisher, we produce content on a daily basis and always have a need for on-brand graphic design. I created several projects to test how well-rounded Penji is and how they handle both simple and complex requests. A simple banner should be difficult, but can they handle a complex infographic with lots of texts and imagery?
Here are my test projects:
Blog Graphic: Best DSLR Camera Equipment For Beginners
Custom Illustration: Best Vacuum Cleaner Money Can Buy
Facebook Post: Isometric Tech Gadget Graphic
Magazine Print Cover (Owner's Magazine's 2020 May Edition
Despite creating four projects, the entire process was quick and smooth. It only took a few minutes to create them and their internal platform was lightning fast. At this pace, I can see myself submitting multiple projects on their platform with ease.
---
Turnaround Time
I expected at least one draft the next day. What I didn't expect were three drafts ready for review. To give you a comparison, most freelancers and design firms we've hired take several days to submit just one draft.
The designs were surprisingly good considering that it's the first draft AND they had a 24-hour turnaround. After reviewing, I realized how they did it. Every project had a different designer. I wasn't assigned just one designer. It was like having my very own virtual design team.
4. Requesting Revisions
Though the designs were good, I still needed a few revisions. The drafts were turned around usually the same day or by the next day. Their support agent actually told me it will take 24 hours to turn around revisions. The revisions that took 24 hours were typically much more involved.
Overall, revisions were quick. Most came back within a few hours after I submitted them.
My one gripe would be that I prefer to have some sort of real-time chat with my designer or at least have a Zoom call. That's one thing I like about working with my freelancers. Whenever they were online, we could just have a back and forth conversation to get the revisions across. I can't do that with Penji.
Built-in Revision Tool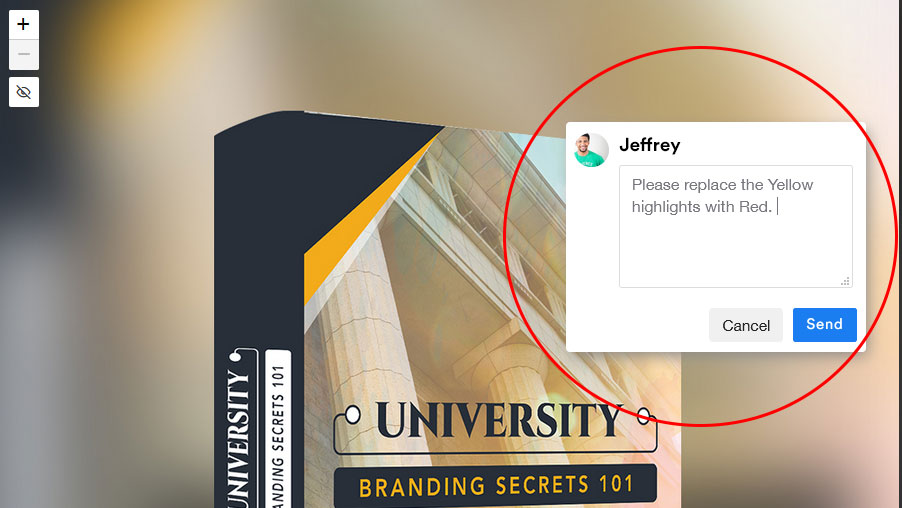 Penji has a built-in revision tool that lets me click anywhere on the design to leave a revision. I found this incredibly useful as it enables me to pin-point what I want to change.
---
The Results
It took about 1 week to go back and forth with revisions and edits for all 4 design projects. At the end of the week, I received the final drafts for all three. Here are the results of the three test projects.
1. Blog Graphic: Best DSLR Camera Equipment For Beginners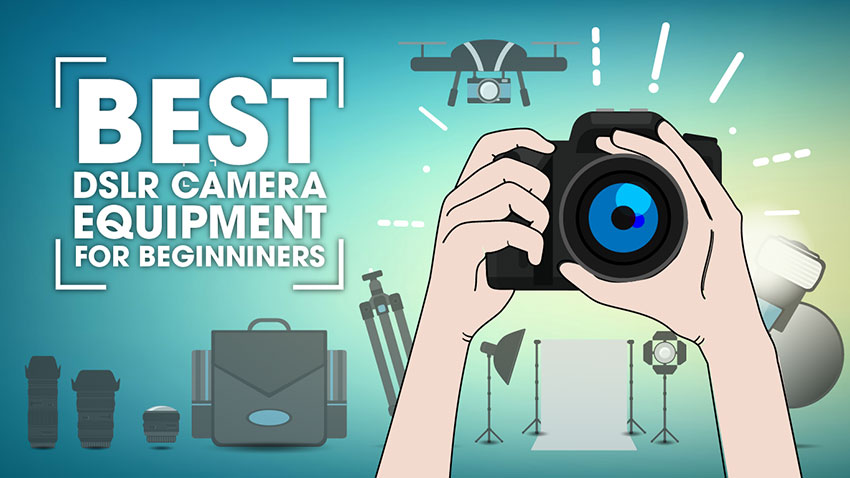 This far exceeded my expectations and will more than do for the blog I'm writing about DSLR camera equipment. I think most designers would probably just stop with 1-2 icons and graphics for this design. My designer decided to add the tripod, three lenses, drone, backpack, and a whole entire stage lighting kit.
I didn't ask for those, but I'm impressed with the quality of the design. No revisions needed. I approved this project on the first try.
2. Custom Illustration: Best Vacuum Cleaner Money Can Buy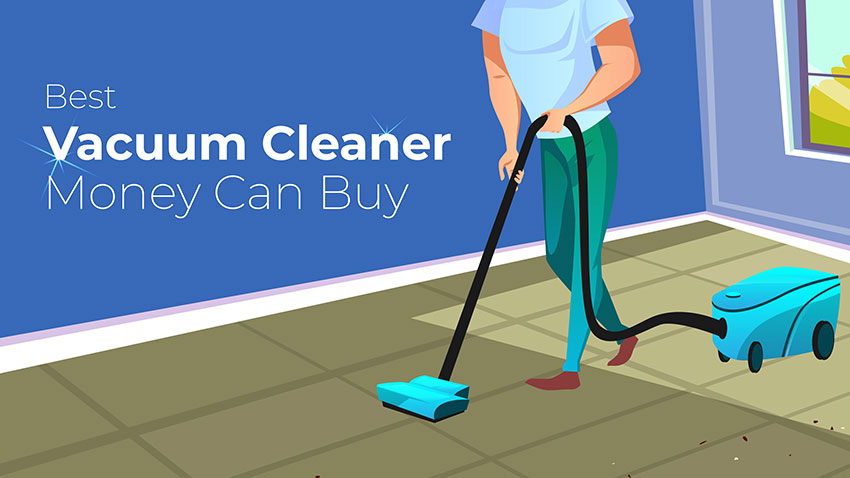 For this project, I asked my designer Kei to do a custom illustration of a man vacuuming his floor. He actually drew it up and sent me a rough sketch first before he started coloring it in. That was an extra layer of care and attention to detail I wasn't expecting. Needless to say, I approved of his drawing and he delivered this draft the next day.
Revision
Everything in this graphic was hand-drawn and then colored digitally. Like the first project, I couldn't think of any revisions except asking him to put the texts "Best Vacuum Cleaner Money Can Buy" on the graphic.
He went the extra mile and designed the text to fit the graphics. See for yourself above. It's details like these that I would have had to harass my freelancer and he would try to nickel and dime me for every revision. Great work Kei!
3. Facebook Post: Isometric Tech Gadget Graphic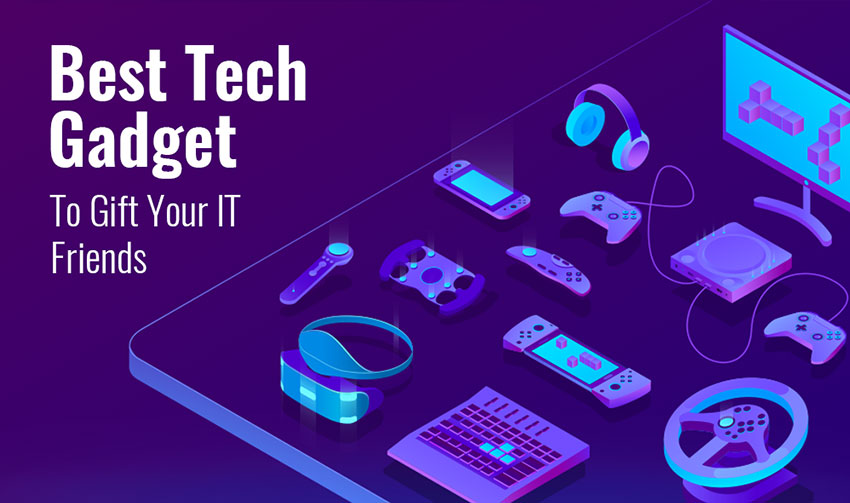 My designer Jave's first draft amazed me because of how much detail he put into this project. I had asked for an isometric graphic with various tech products laid out on an isometric glass plane. I honestly thought my description may have been a bit too vague, but he understood my vision even better than I did.
4. Magazine Print Cover (Owner's Magazine's 2020 May Edition)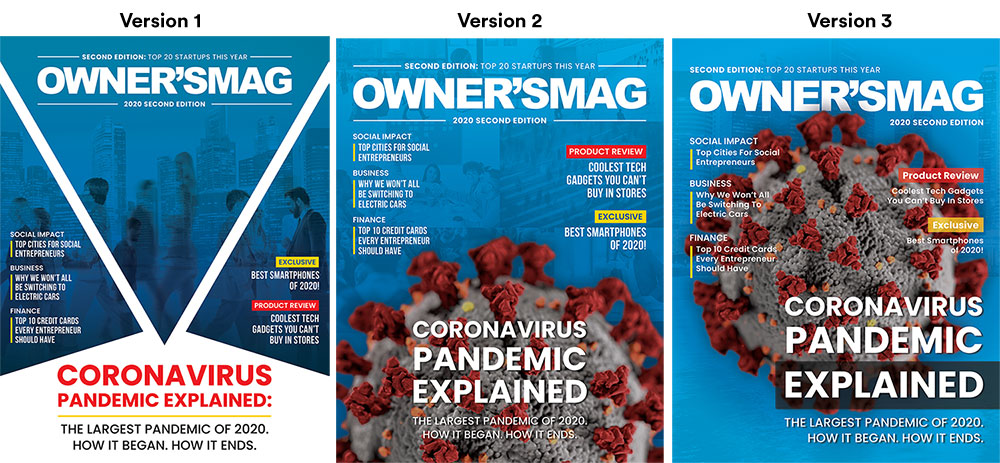 My designer Billie gave me 3 versions of the magazine cover. I don't like version 1 at all. It looks too templated. I personally like version 2 and 3 and left revision notes accordingly. The coronavirus image was entirely her idea and I love it.
Revision
This project took a bit longer than the others because my designer Billie had questions and we had a lot of back and forth. I didn't mind at all since she was asking good questions that I should've included in my design request. Overall, I appreciated the extra time she took to understand me and the project better.
About three days later, I received another draft which blew everything before it out of the water.
---
Reviews From Other Sources
Because you may not take our word for it, here are some of the most recent reviews from other sources:
Jan Kartusek
Jorge Vila
IM Nights
Disclaimer: we receive an affiliate commission when the Penji promo code is used, however, the review is based on our experience.