Top 11 Best Gaming Laptops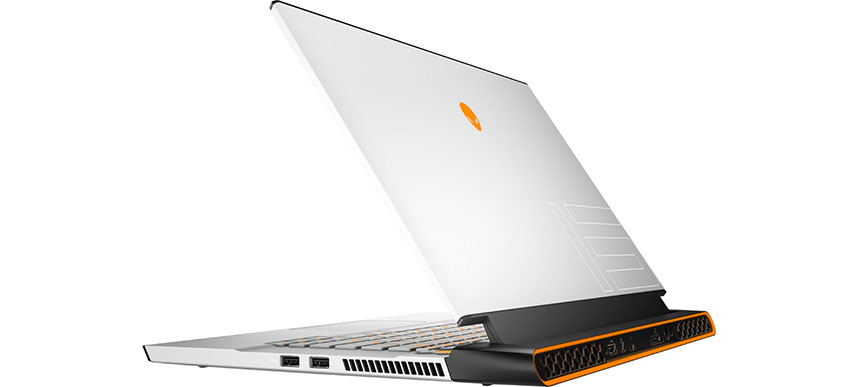 Tired of looking for the best gaming laptops?
If you want an amazing gaming experience, then we have here the best gaming laptops. But of course, your choice should depend on your gaming routines and budget. That's why we made our list as diverse as possible.
Best Gaming Laptops 2020
Take a look at our top gaming laptops for this year.
1. MSI GS65 Stealth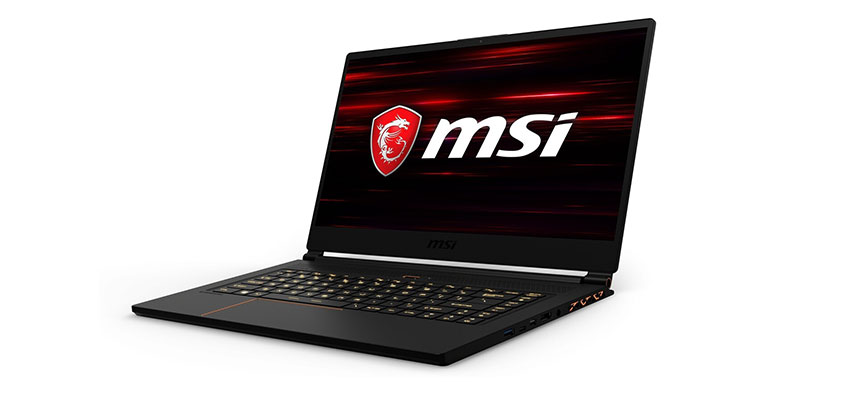 If you are searching for a manly-looking and handsome gaming laptop, then MSI GS65 Stealth is one of the best choices. It weighs 4.39 pounds which makes it travel-friendly. At least you don't have to carry a heavy device if you plan to take a vacation somewhere else. Its keyboard is outstanding and you can easily work on it.
You also get multiple port selections from this gaming laptop. On the left side are mic and headset jacks, an Ethernet jack, and two USB ports. On the right side, you will find a power connector, USB-A port, USB-C port, a mini DisplayPort output, and HDMI port.
Price: $1,799
2. Asus ROG Strix Scar III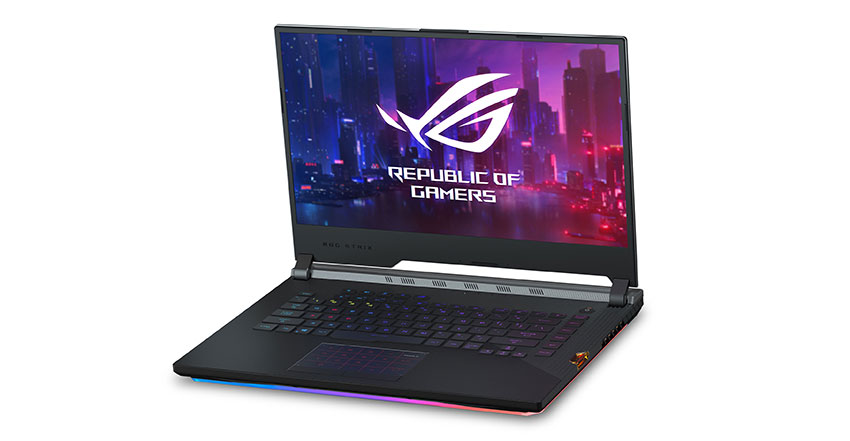 If we talking about performance, a great display, and decent battery life, you better get your hands on your own Asus ROG Strix Scar III. It has a smooth 240-Hz display, a comfortable keyboard that you can use for hours, and good speakers.
You can juggle 40 Google Chrome tabs with this device. In addition, the battery can last for more than five hours. The downside of getting this gaming laptop is that it doesn't have a webcam. But still, this one deserves to be on our 'best gaming laptops' list.
Price: $2,084
3. Gigabyte Aero 17 HD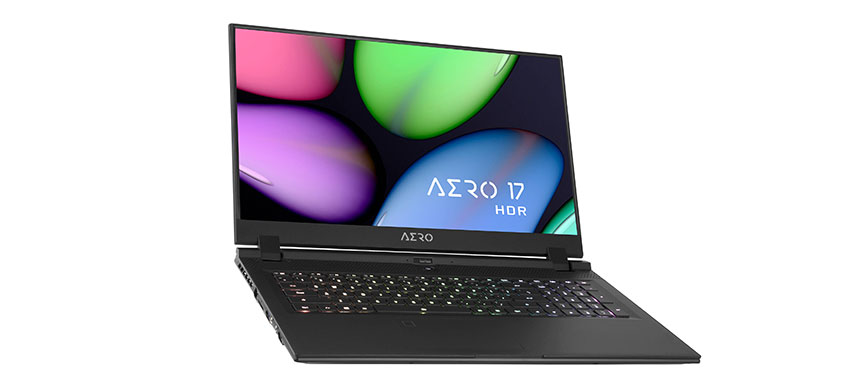 They say that this laptop can take gamers to heaven and we couldn't agree more. Gigabyte Aero 17 HDR is perfect for hardcore gamers. The speed is awesome and ideal for challenging games. It has a sleek design if you aim for a minimalist gaming laptop. But of course, this is not built for mobility. And most gamers using this laptop would rather just play at home.
You can also take advantage of the sliding lens cover for the webcam. After all, who doesn't value privacy? However, it is located below the monitor which can result in unflattering shots when you use it. It is a bit pricey but you'd get maximum enjoyment.
Price: $2,799
4. Razer Blade 15 Advanced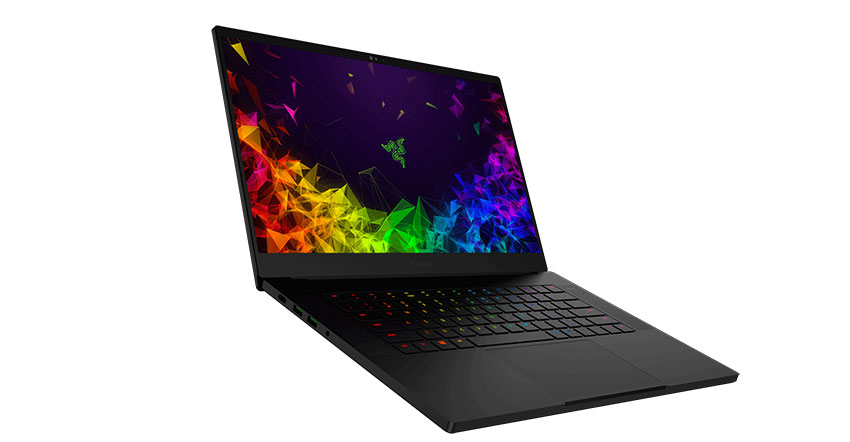 Razer Blade 15 Advanced is for gamers and creators. You get to enjoy full HD display and audio that is almost perfect. The performance is topnotch and the build is of high quality. What we don't like though is that the keyboard is below average. This could be a major point for improvement.
Its RAM options are fixed at 16GB. As for the battery, it's not the best in the market, but it should serve you well for your gaming needs. Simply put, the price fits it well.
Price: $2,349
5. Dell G3 15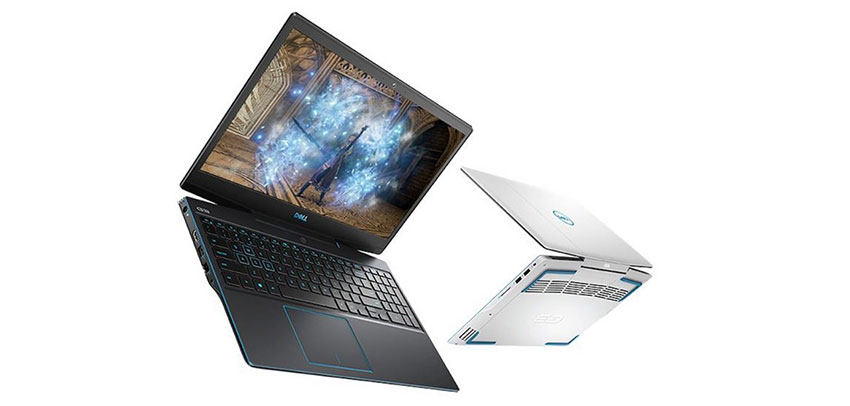 Are you looking for the best gaming laptops that are easy on the budget? Look no further and get Dell G3 15. But of course, you must manage your expectations as this couldn't be on par with the other gaming laptops on this list. If you must know, the display can be a bit dull. But the design itself is pretty neat.
You can also find multiple ports that are common for a gaming laptop. As for the keyboard, it might look cheap but you'd be surprised that it's comfortable to use. For the performance, we have to say that it's better than other affordable gaming laptops. If you are a newbie, we recommend that you get this.
Price: $799
6. Acer Predator Triton 500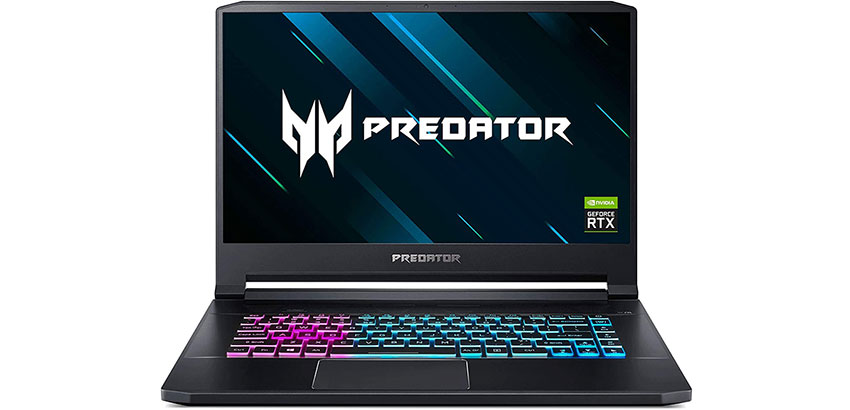 Acer Predator Triton 500 is a decently-priced gaming laptop. It's not too cheap nor too expensive. One of the things that we like about this particular gaming laptop is that it is easy to carry. It's perfect for a gamer who loves to travel a lot. It can also last for 6 hours.
This could go lower though if you use it to edit videos or even browse the internet. One of its cons is that it's hard to upgrade. Plus, Acer Predator Triton 500 doesn't feature per-key RGB lighting on its keyboard.
Price: $1,800
7. Alienware M15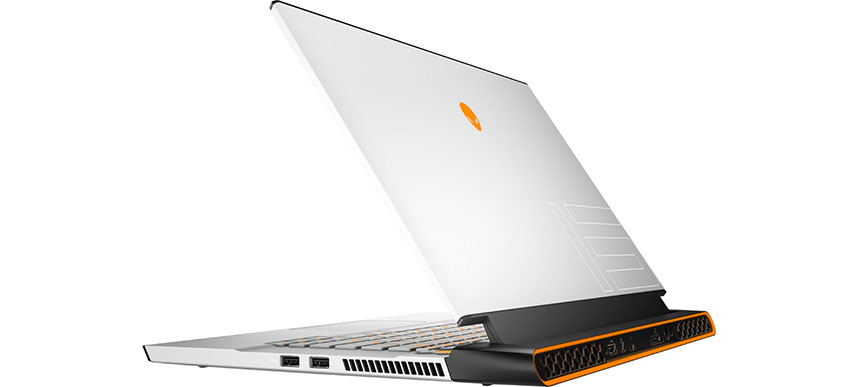 If there is a competition for gaming laptops in terms of being thin and light, Alienware M15 could probably win the category. In fact, the design keeps getting better. However, it might need to improve its speakers and trackpad. Nevertheless, it can bring your gaming experience to a whole new dimension.
Alienware is known as a powerful laptop and this model certainly meets the expectation. We have to say that this is reasonably priced too.
Price: $1,399
8. Lenovo Legion Y740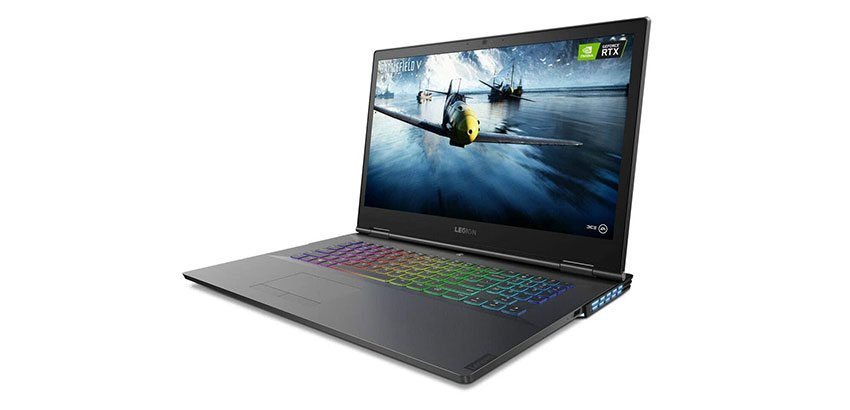 Lenovo Legion Y740 is on our 'best gaming laptops' list because of its performance and display. The well-lit keyboard is also a plus for us. What we don't like though is the battery life and the placement of its webcam. All things considered, this is still a great buy.
Price: $1,739
9. Asus ROG Zephyrus S GX502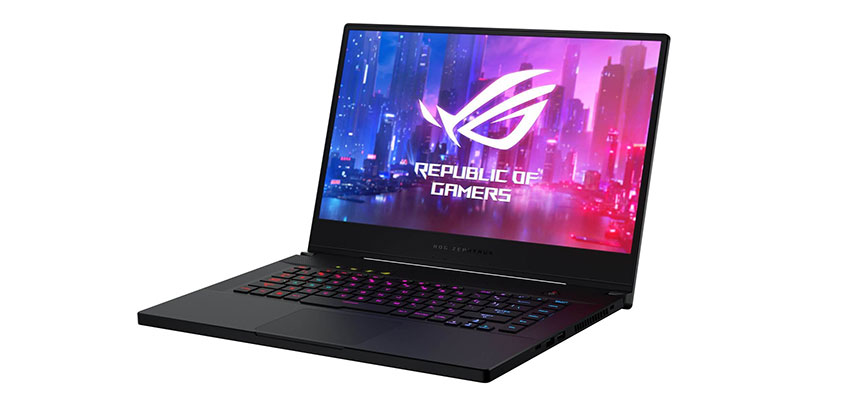 Asus ROG Zephyrus S GX502 is nothing short of outstanding. If you want to have an excellent gaming experience, investing in this laptop is a must. The keyboard is a good feature because it is spaced accordingly. That means it's easy to play and to even finish a simple typing job. Battery life is above average as well. If you don't mind a noisy gaming laptop, this could work for you.
Price: $2,099
10. HP Omen 15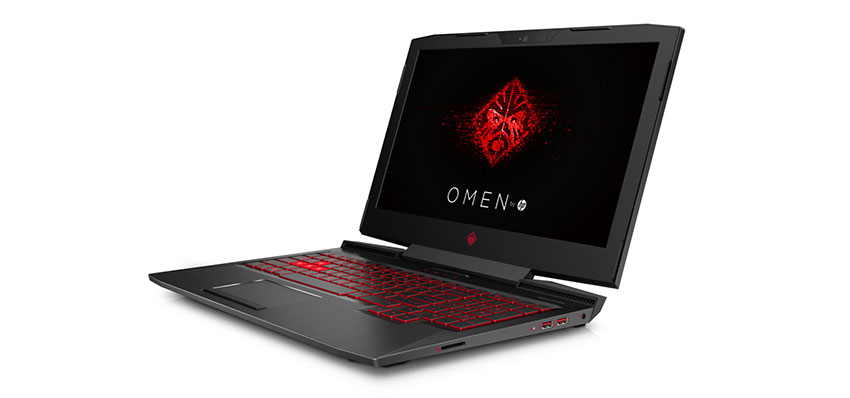 There is a base model that costs only $749. But for this review, we chose the higher-tiered model. HP Omen 15 is also a powerful gaming laptop. It has a lot of ports that can improve your overall gaming experience.
As for the display, we consider this outstanding. Even if you are playing or watching movies, you can expect superb quality. We were pretty surprised about the audio as well. Even if it is located at the bottom, the quality of sound is decent.
Price: $1,149
11. MSI GL63 8RC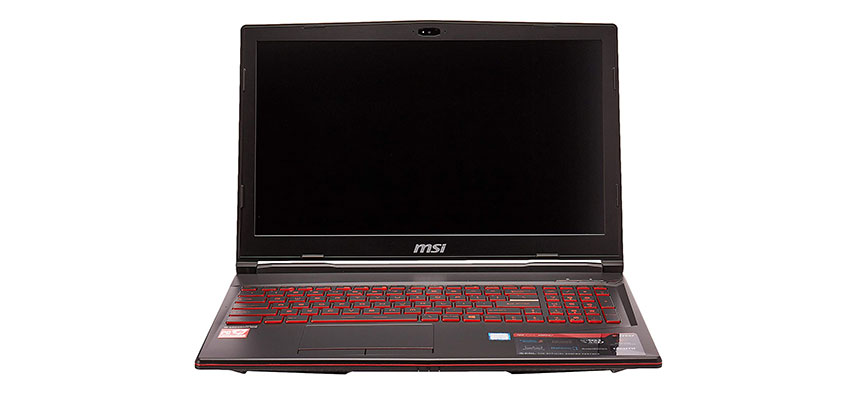 For those who are looking for an entry-level gaming laptop, MSI GL63 8RC is a good option. The keyboard though is just satisfactory and we believe it might need some tweaks in the future. As for the performance, do not expect that it can compete with the more expensive and other best gaming laptops. However, it can still give you that worthy gaming experience.
Price: $900
Conclusion
If you wish to splurge and get the best gaming laptop, consider Gigabyte Aero 17 HDR. Yet again, for those who are working on a tight budget, the gaming laptop from Dell should do the trick.
Top 10 Shared Hosting Companies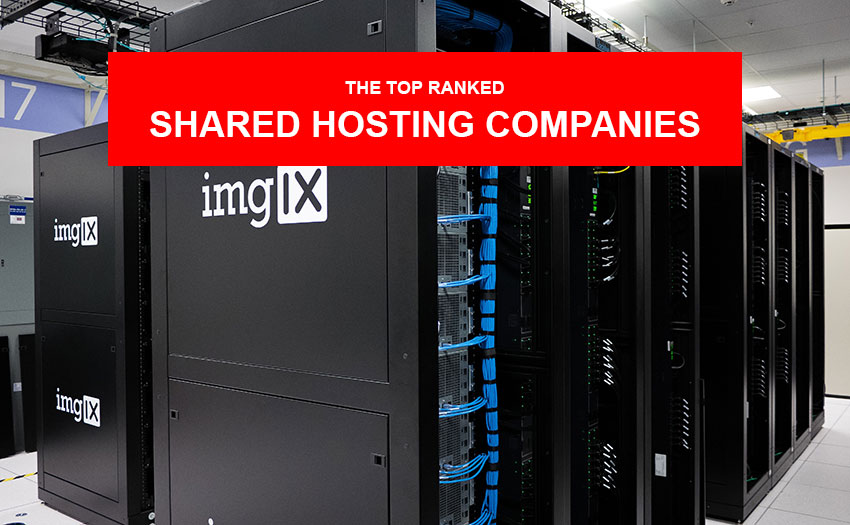 According to Google, if your website takes more than 10 seconds to load, people are 123% inclined to leave your site. That's why you need excellent hosting service to prevent that.
Dedicated hosting services can help ease that pain, but it can break your bank. So, it's best to go for an affordable option so you can save up on the things that matter. That's why you should consider going for a shared hosting service to keep your site running smoothly.
Let's take a look at the top 10 shared hosting companies on the internet.
1. FastComet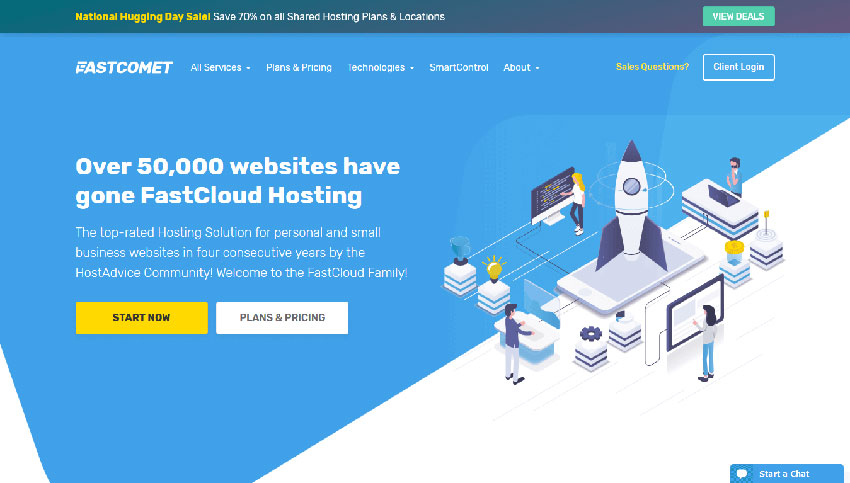 FastComet renamed its shared hosting services to FastCloud plans. Previously, FastComet named it StartSmart, ScaleRight, and SpeedUp.
Features include the following:
cPanel
SSD Space
Free Domain Transfer
Free Website Transfer
Unlimited bandwidth
The regular price for their FastCloud plans starts at $9.95/mo, while the most expensive one, FastCloud Extra, is $19.95/mo. At the time of writing, all plans are 70% off with FastCloud at $2.95, FastCloud Plus at $4.45, and FastCloud Extra at $5.95.
FastComet users may experience faster loading times boasting speeds at 200 milliseconds. Not only that, but users get a 99.99% uptime. So, website visitors don't encounter any site downtime. Plus, according to Website Host Rating, their shared server is secure for all users, which is why it's one of the top 10 shared hosting companies on the net.
According to Blogger Sneed, there's no dedicated IP address for the shared hosting server. While FastComet has better loading times and even performance than its competitors, the FastCloud plan may not load faster than usual. So, it's a much better option to upgrade to the higher plans.
2. ChemiCloud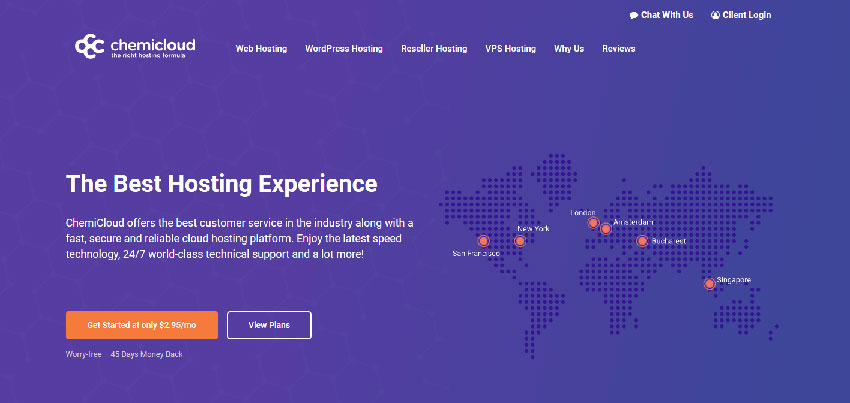 Potential customers of ChemiCloud can choose among three plans on the site. It's on sale at the time of writing, so the most affordable plan is the Web Hosting Starter for 3.95/mo for three years. ChemiCloud priced it originally for $7.90/mo. Their most expensive plan, the Web Hosting Turbo, is for $7.66/mo for three years. It's 10x faster than its two other plans.
Some features of the ChemiCloud plans:
Free Let's Encrypt SSL
Different server locations
Free migrations
For some experts, uptime is one of the many pros of the ChemiCloud hosting service. Rare are downtimes with using ChemiCloud, and there's a 99.98% of uptime most of the time. Another thing is you can migrate your site for free within 24 hours, WP Glossy says.
According to Host Review Now, ChemiCloud can be difficult to navigate since there's no FAQ or guides. Billing may become an issue for many users due to its billing cycles.
3. iPage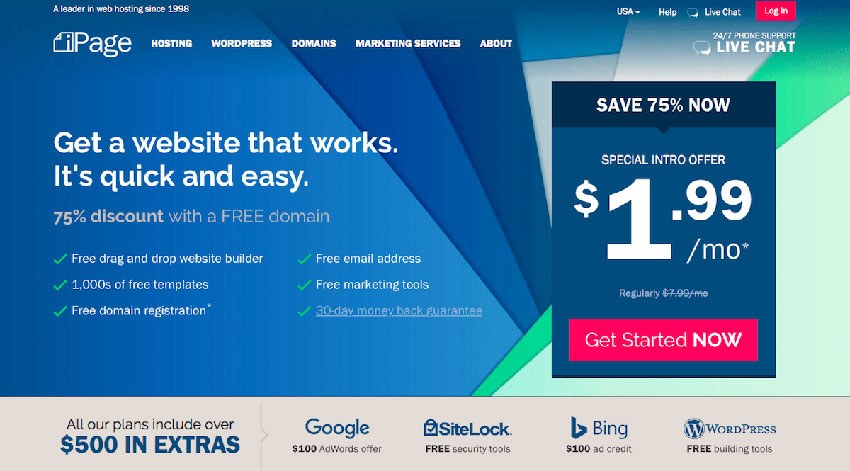 For many users, iPage is one of the top 10 shared hosting companies. The cost for an iPage shared hosting service is $1.99/mo (regularly $7.99/mo) for the first term of service. Users get some of the following features:
Free SSL certificate
Unlimited disk space
Shopping cart integration
One pro of the iPage hosting service is its user-friendly cPanel that even beginners can use easily. It's great for small business owners that need a domain quickly. TechRadar also noted that it has incredible performance even during the testing period.
Even if the starter price is lower than most hosting services, iPage tends to upsell to their customers. Another con for using the iPage shared hosting service is there's no cPanel. Besides, users have mixed reviews over their support. Also, if you'll have to migrate a site, you'll need to pay $150.
4. Hostpapa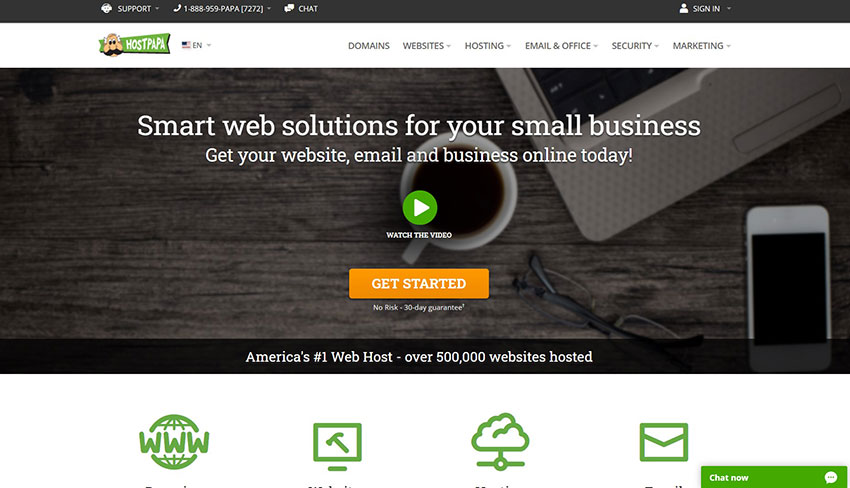 Hostpapa offers three shared hosting plans for potential customers: Starter, Business, and Business Pro. The hosting site recommends that its customers go for a Business plan. Its regular price is $12.99/mo, but they have a deal that is $3.95/mo for three years. The most expensive subscription is $19.99/mo (regular price), and their most affordable is $7.99/mo.
You can get the following features in all plans:
SSD Storage
Unmetered bandwidth
Free domain registration
Choose between a Canada or US server
Hosting Facts says that small businesses can get a bang for their buck on the Starter Plan. They offer essential features even on the plan, so it's good value for money. Another reason why small businesses could go for Hostpapa is because of the performance and speed it gives to their sites.
According to Hosting Facts, additional fees can become a deal-breaker for some potential customers. Service can be a hit or a miss from users who left reviews in TrustPilot and Host Advice.
5. Arvixe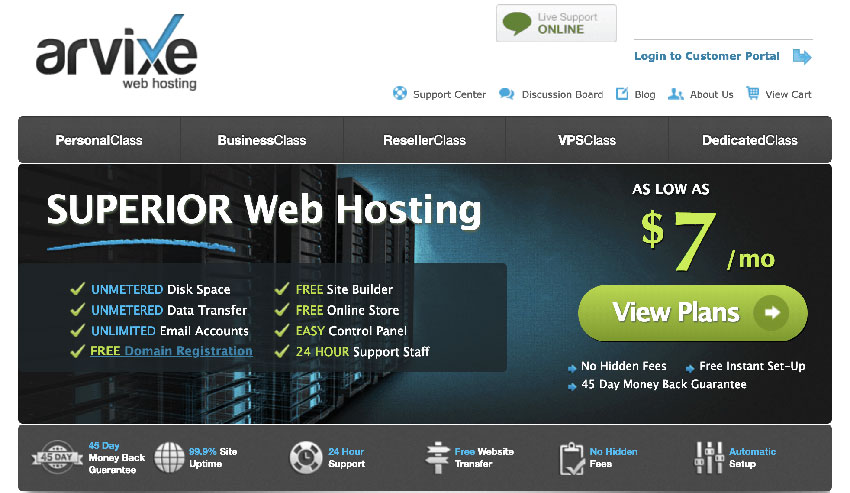 Arvixe has two plans with two categories for its shared hosting service. You can choose between a personal or business plan and a Linux or Windows shared hosting one.
Their most affordable shared hosting service is the PersonalClass Linux shared hosting service that starts at $7.70/mo. You can get a PersonalClass Pro starting at $11.00/mo. You can upgrade to more features for $20/mo.
Some features of the PersonalClass plan are:
Unlimited disk space
Free domain name
Use of cPanel
Arvixe isn't just a website hosting site. You can build a site and get excellent uptime during the testing period, according to PCMag. Plus, you may get a 60-day money-back guarantee if you want to try out Arvixe for a while.
One disadvantage of using Arvixe is that you'll need to buy an SSL certificate for $25.00 a year. You might want to consider other hosting sites if you need support often since many users across different review sites aren't pleased with them.
6. Namecheap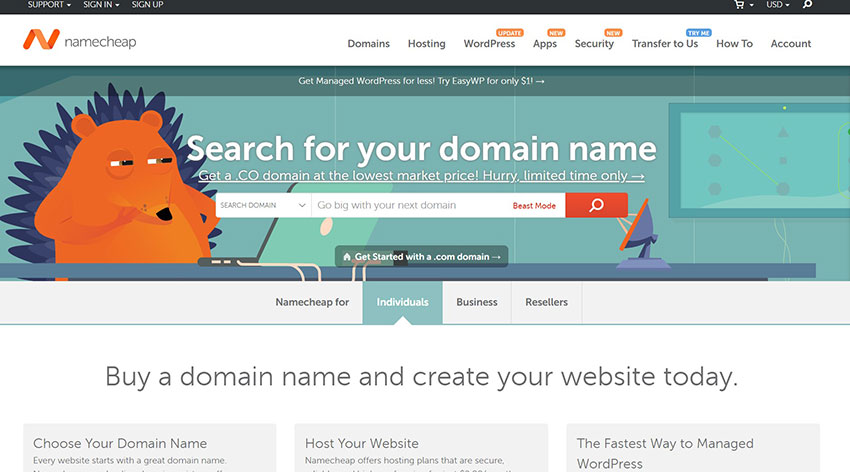 If you want to avail of a Namecheap shared hosting server, you've got three options and two servers to pick from before you purchase a plan. You can opt for a Stellar, Stellar Plus, or Stellar Business plan. Meanwhile, the two data center locations available are US and UK.
Small businesses can get more out of a yearly subscription on a US server since it also includes cloud storage. The price is $52.88 for the 1st year and $104.88 a year ($8.88/mo). They do recommend availing of the Stellar Plus subscription. You'll pay $29.28/yr for the first year, and it renews at $57.88/yr ($4.88/mo).
Some features you get on the Stellar plans are:
50GB SSD
Unlimited websites
Free one domain name
According to WhoIs Hosting This, your account and data are secure on Namecheap because they enable two-factor authentication. The cPanel is also something many find an advantage against its competitors. It's because of the ease of use and design.
Some experts note they face issues over uptime. They found that it has less than 99.99% uptime, which isn't a good thing. Plus, not many are satisfied with the support given by Namecheap.
7. Hostinger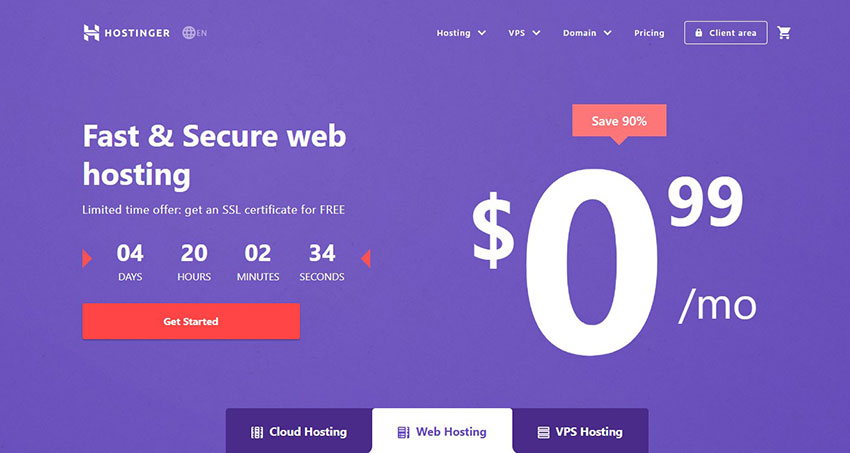 Hostinger recommends that small businesses go for Business Shared Hosting for $3.99/mo for four years. It will renew to its regular rate of $15.99 after that period. Its most affordable plan, the Single Shared Hosting Plan, is at $0.99/mo for four years. The Single Shared Hosting plan is limited, so it's best to opt for a Premium Shared Hosting plan or higher to get more features.
Here are some features you get if you choose a Premium Shared Hosting plan and above:
Free SSL certificate
Free domain
Unlimited bandwidth
Unlimited number of websites
If you want to save money, you'll need to avail of a 1, 2, or 4-year plan.
Experts notice that support is one of its main issues because you can't call their support. Otherwise, many do like that support is responsive online, so that's a plus. That's why users do find that Hostinger is one of the top 10 shared hosting companies.
8. KnownHost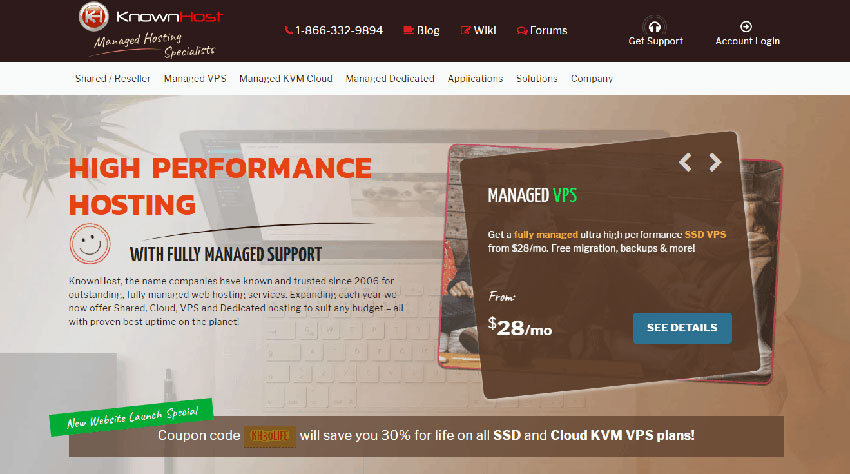 For KnownHost, they present you with three options (prices discounted for three years only):
Basic ($3.47/mo)
Standard ($6.47/mo)
Professional ($9.97/mo)
KnownHost promises unlimited bandwidth for all tiers and free SSL certificates.
Experts and users alike report that uptimes are as advertised. It seems many find satisfaction with support also. One downside about using KnownHost is that it hosts using Linux only. Otherwise, it's an excellent service overall.
9. Hostens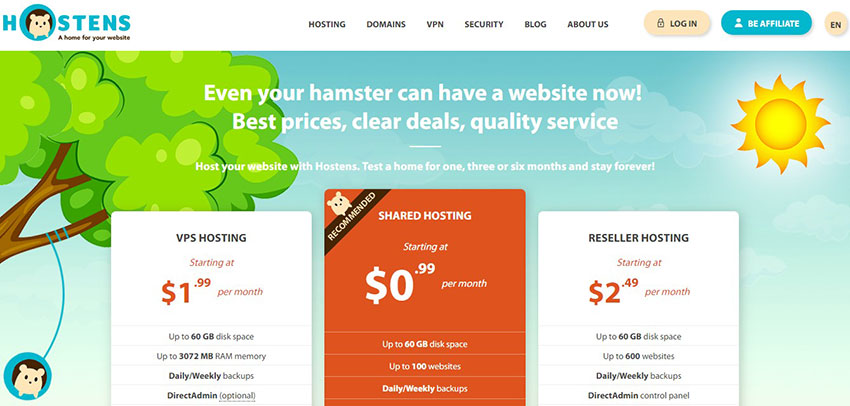 Like most of the shared hosting companies on this list, they also offer a 1, 2, or 3-year subscription. But if you just want to test the waters on Hostens, you're free to opt for a monthly subscription paying their regular price.
Their most affordable plan is the S10 plan for only $0.99/mo for three years. They do suggest you avail of their S20 plan for $1.80/mo for three years. Their most expensive shared hosting plan is $3.60/mo for three years.
Common features of the three plans:
cPanel
Free website builder
Different server locations
Aside from its affordability, Website Planet finds that there's the ease of use and the one-click installer for programs. One main disadvantage of using Hostens, though, is it doesn't offer DDoS, and it could affect your website. Despite such, it's one of the top 10 shared hosting companies on the list.
10. TMDHosting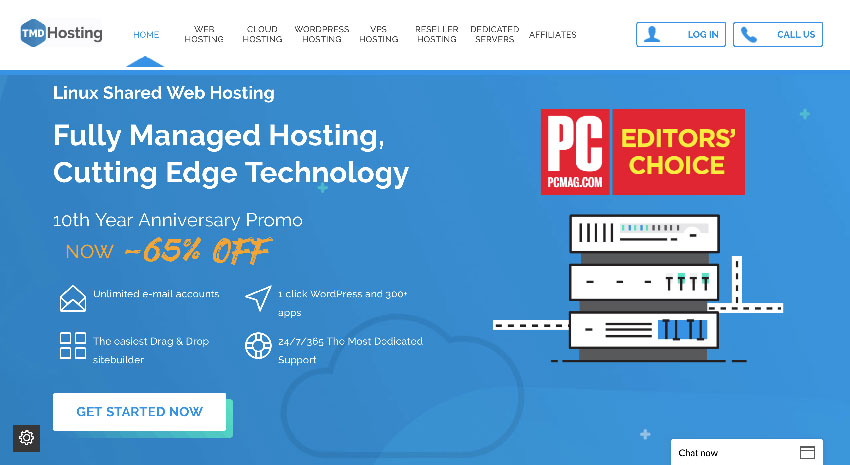 Similar to other hosting companies, you have three plan options that would best suit your small business. Their recommendation is the Business Plan priced $4.95/mo, while the regular price is $7.95/mo.
You can get the following perks when you use TMD Hosting:
Unlimited SSD space
Unlimited bandwidth
Let's Encrypt SSL
Plesk Control Panel
Website Planet finds that free daily backups are helpful. Another point goes to TMDHosting because they have servers in different locations. However, there are frequent complaints about billing from users. Other than that, TMDHosting is one of the top 10 shared hosting services for some users.
Top 10 VPS Hosting Companies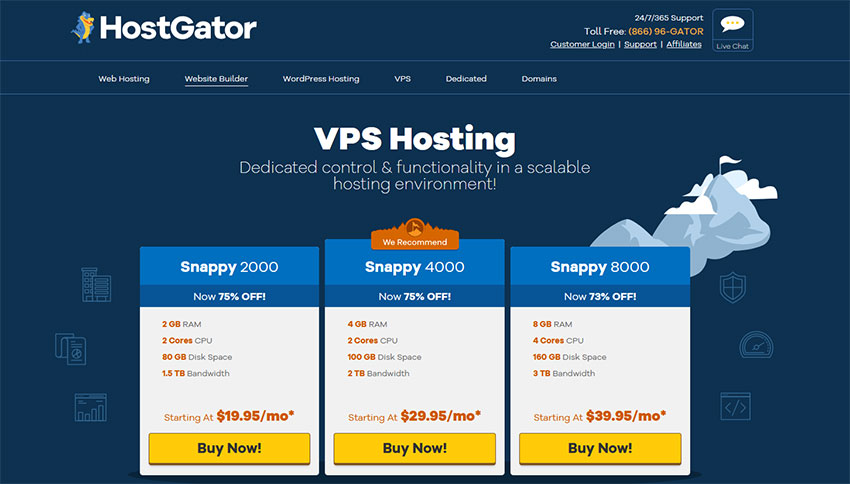 Looking for the best VPS is what probably got you here, read on to get to know ten of the top hosting companies this 2020. Finding the lovely blend of reliability and affordability can be a daunting task, so we scoured around to give you the rundown and help you make an informed decision.
What is VPS Hosting?
Publishing a website online means having to upload your files to a web server. Typically, you purchase this service from a hosting provider. This is what is known as web hosting. Think of this as cyber real estate. Shared hosting means renting a portion of the space, and dedicated hosting is where you have space all to yourself. This is what makes VPS (Virtual Private Server) special.
Shared hosting is perfect for simple websites, but as your website's needs grow, this type of hosting won't be enough. A dedicated server would be ideal but can be expensive. Then comes VPS that's almost the same as shared, but faster and cheaper than a dedicated one. You still share a server with other websites, but with less population, which is what makes it better and inexpensive.
The bigger question now is, what VPS hosting do I go for? With the multitude of choices out there, we made choosing simpler for you. Here are the top 10 VPS hosting companies we think are the best and the brightest:
1. InMotion Hosting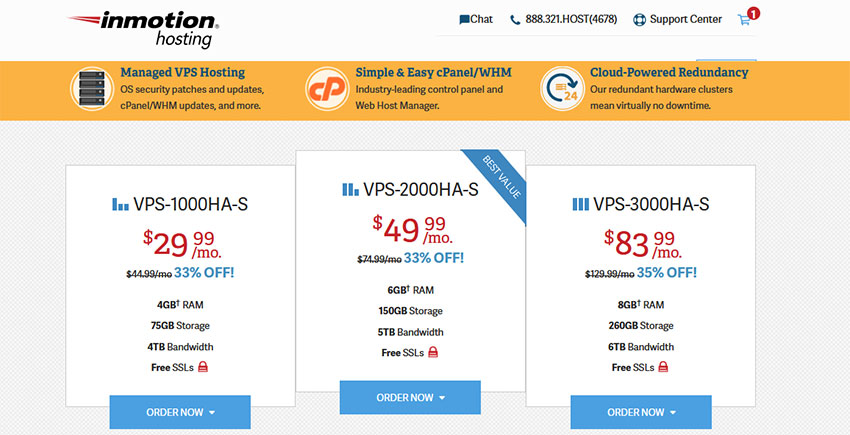 One of the strongest and most deserving of the top spot on this list, InMotion Hosting has smart features at a fair price. A few of these are its 75GB SSD storage, 4TB bandwidth, 4GB RAM, and free SSLs, among many others. They also provide shared and dedicated hosting as well as web design and tools to help with site maintenance.
They provide three hosting plans with a price range from $29.99 to $83.99 per month. These come with a 90-day money-back guarantee and chat support that's available 24/7.
2. Hostinger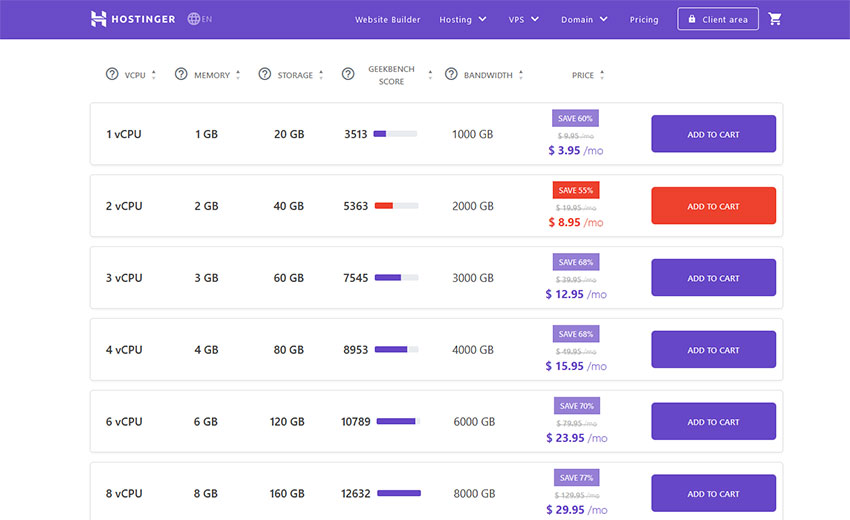 Boasting of a VPS hosting service that mimics a dedicated server, Hostinger offers one of the most affordable in its class. Starting at $3.95 a month for its basic plan of 1G bandwidth to $29.95 with 8GB bandwidth. Each plan is broken down by storage, memory, vCPU, and others.
All of their plans include IPv6 support, a dedicated IP, 100 Mb/s Network aside from the usual Ubuntu, CentOS, and Suse hosting services. Along with their fully refundable plans that allow you to try them, they also have 24/7 customer support.
3. HostGator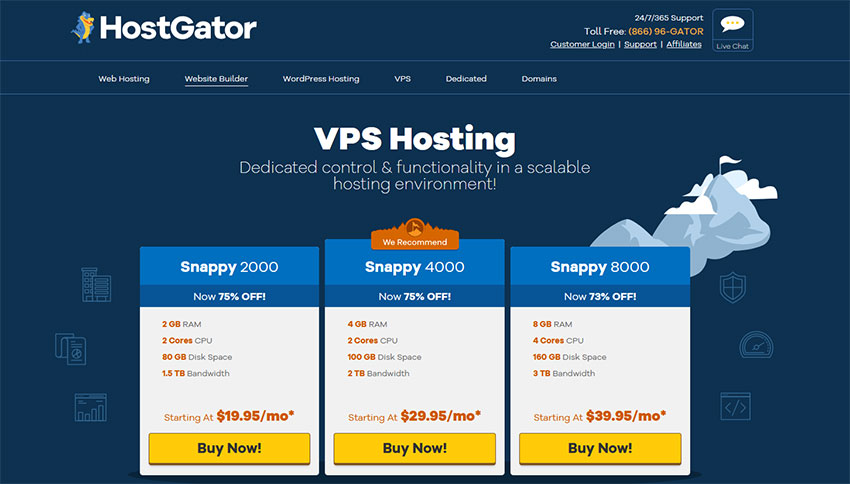 A VPS hosting that has one of the best uptimes and feature-packed plans, HostGator is also one of the most popular and reliable. It provides flexible hosting solutions that include full root access, one-click upgrade system, development tools, and offsite backup.
Prices start at $29.95 for the basic plan, which comes with 2GB RAM to $49.95 with 8GB of RAM per month. You'll get all the services of a typical hosting service, but you can also avail of their SEO services, PPC advertising as well as web design services.
4. Bluehost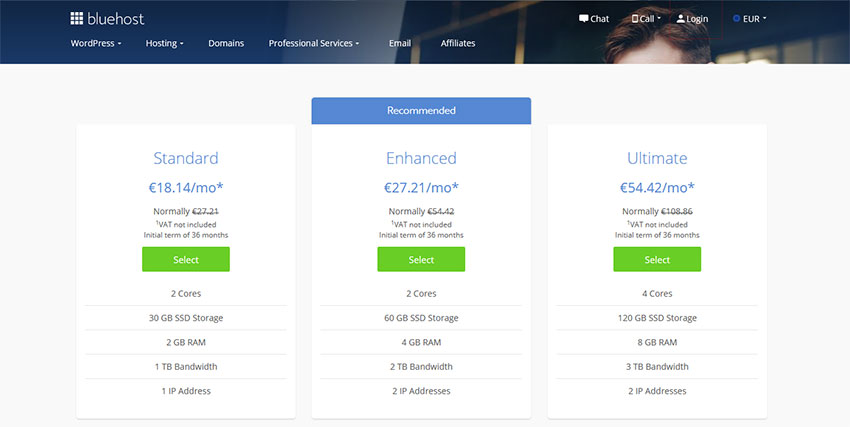 If you're looking for a VPS hosting company that gives out free domain permanently, Bluehost is for you. It lets you add more space to your account any time with their multi-server management services. Their main selling points are their 8GB of RAM and 4 CPU cores, plus their unlimited email accounts.
Their Standard plan costs $19.99 with 1TB bandwidth and 30GB of SSD storage while their Ultimate plan will get you 3TB bandwidth and 120GB of SSD storage.
5. Hostwinds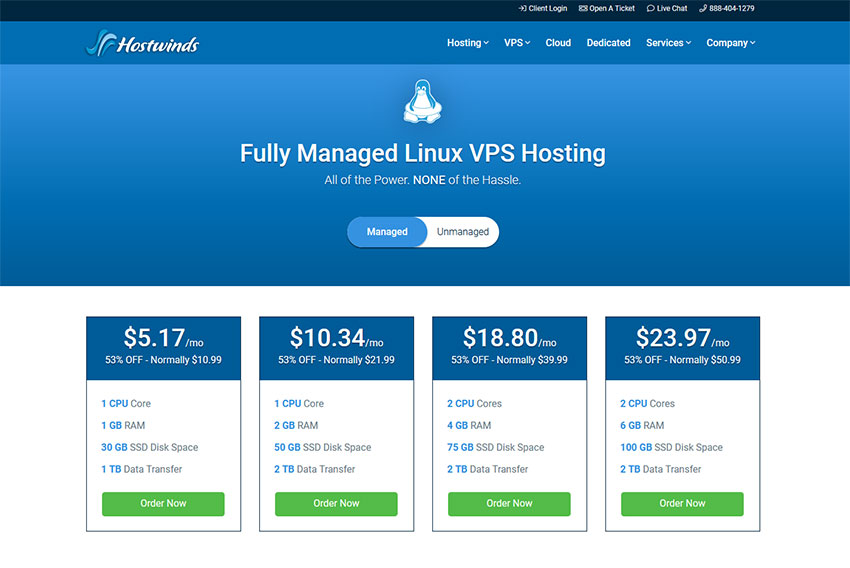 Offering unlimited email accounts, domains, and monthly data transfers, Hostwinds truly deserves this spot on the top 10 VPS hosting companies. They have several VPS hosting plans from Fully Managed Windows to Unmanaged Linux VPS, all aimed to provide specialized services.
Their Managed Windows basic plan starts at $7.99 with 1GB of RAM and 30GB of SSD disk space. The premium plan goes for $26.79 per month, which comes with 6GB of RAM and 100GB of space.
6. A2 Hosting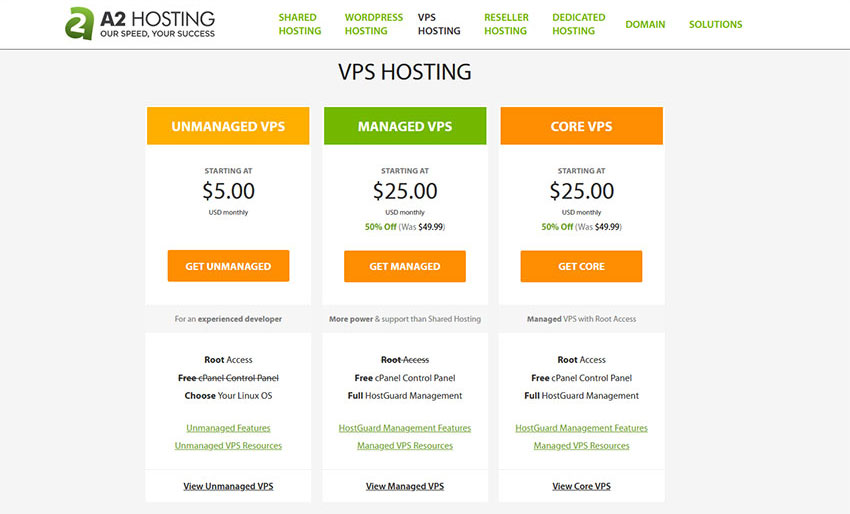 For newbies in the VPS hosting scene, A2 Hosting provides intuitive service and the best speed for your website. It also has features that even the experienced will appreciate, such as their Railgun Optimizer and preconfigured server caching. They are one of the few that take speed seriously, with an average load time of 99.99% at 424 ms.
Their plans' prices range from $25 for their Power+ plan that includes 4GB of RAM, 75GB storage space, and 2TB transfer rate. The Pinnacle+ plan is at $50 per month of 8GB RAM, 150GB space, and 4TB of data transfer.
7. iPage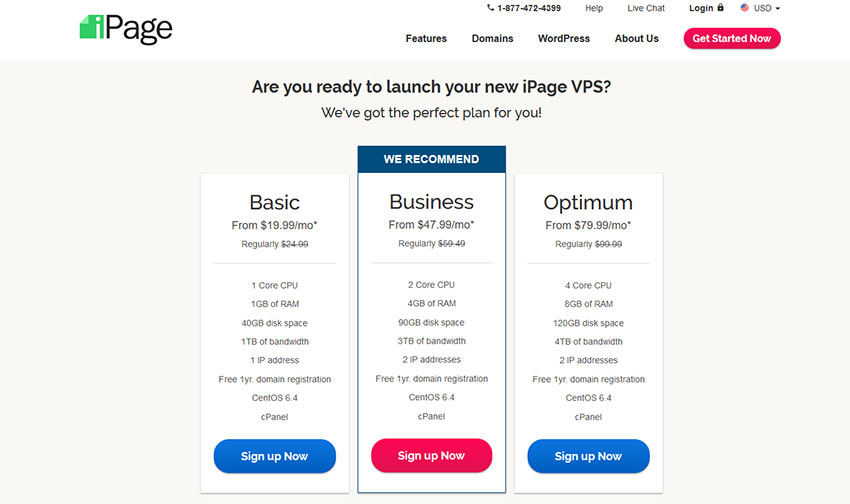 Probably the least expensive on this list, or anywhere else on the web, iPage offers great value for your money. Their unlimited disk space, scalable bandwidth, free site backups, and superb customer service are just but a few wonderful features. With an above-average uptime of 99.96% over 24 months and an average of 746ms page loading time, this is pretty fast for something so cheap.
Their one and only plan will cost you $1.99 a month, so what's not to like?
8. Liquid Web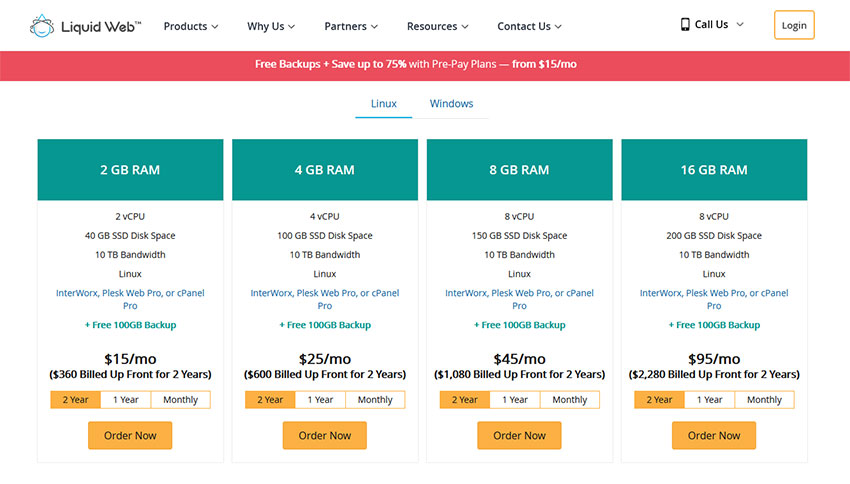 From hardware management to proactive service monitoring, Liquid Web will do almost all of the work for you. Boasting the best customer service around which they named "Most Helpful Humans in Hosting®," they are a solid choice. With 99.999% uptime, they will assure you of top quality service at $15 to $95 a month.
Although one of the costlier choices, they match it with services that are unparalleled in the industry.
9. GoDaddy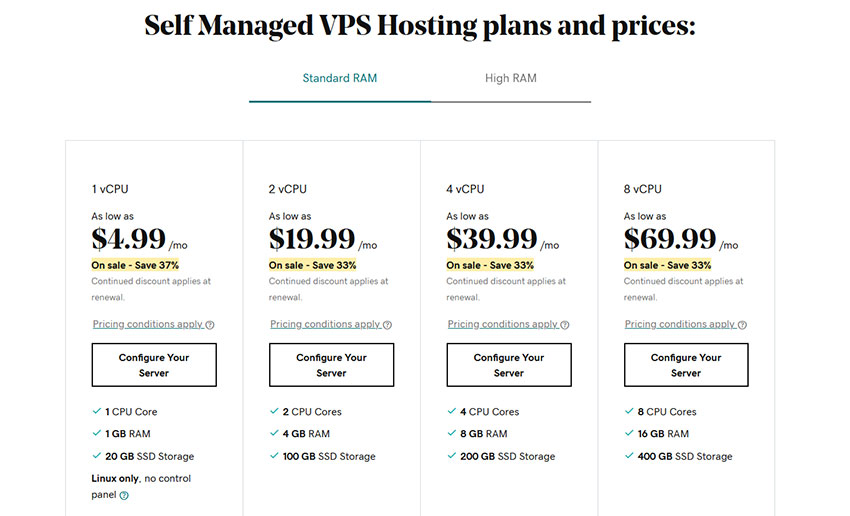 With unmetered bandwidth, stable and fast hosting (99.97% uptime, and 554ms average), GoDaddy is also one of the most well-known choices. This hosting provider allows you to integrate with 125 popular web applications. Just one click installs WordPress, Joomla, Drupal, and more.
The Economy plan is worth $7.99 per month with 100GB of storage space, while the Ultimate plan is at $16.99 per month and the Maximum plan at $24.99, which includes twice the memory load speed and free SSLs.
10. DreamHost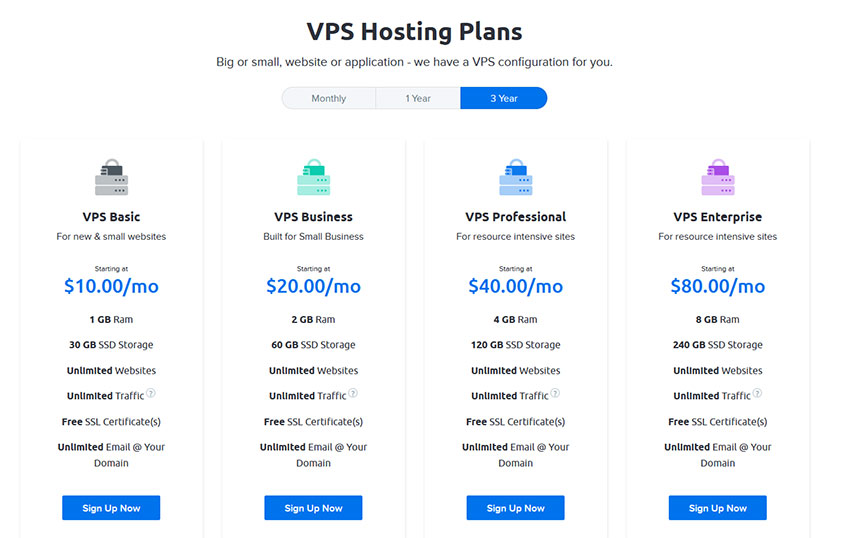 One of the oldest in this list, DreamHost, hosts more than 1.5 million sites, proof that it's also one of the best. Its above-average uptime of 99.94% and page load speeds of 648ms is practically still the same as the day they started, some 25 years ago. They have a few unlimited features, which include cloud hosting services and data transfers.
The price starts at $10 for their Basic plan, which gives you 1GB of RAM and 30GB of SSD storage. The most expensive plan, the Enterprise costs $80 a month with 8GB of RAM and 240GB of storage space.

Wolverine 1000 Mile Boots Review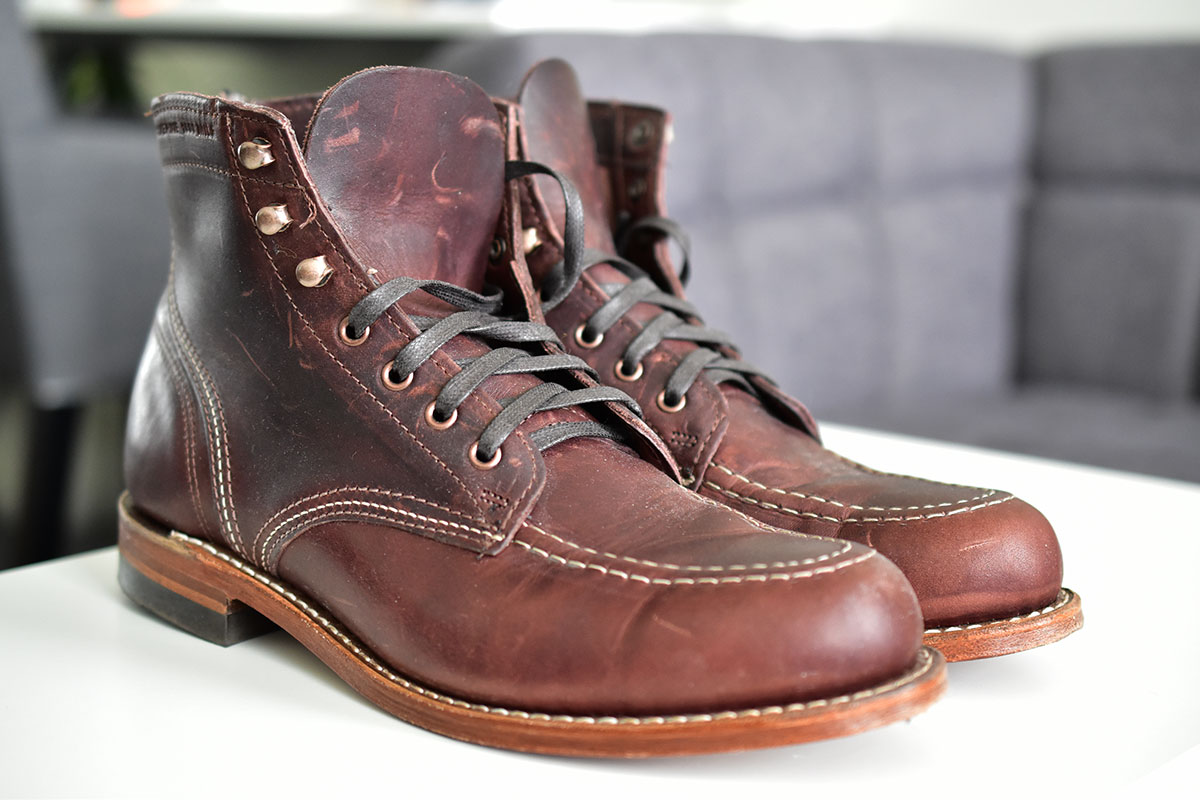 When a company or a product lasts for more than 10 years, it's one indication they are doing good. But if a company or product lasts for more than a century – it is definitely a legend. This applies to Wolverine 1000 Mile Boots. At least it's what they claim and we are here to see if there is a truth in it.
Different generations have been using Wolverine 1000 Mile Boots for over 135 years. Well, that certainly explains a lot about its quality! However, you will begin to think if comfort was a priority back in the days.
So, we did what we had to do. We tested it out for ourselves. The hundreds of reviews online cannot satisfy our cravings. We want to make sure that Wolverine 1000 Mile Boots should be truly recommended. So, let's begin with our review.
Wolverine 1000 Mile Boots History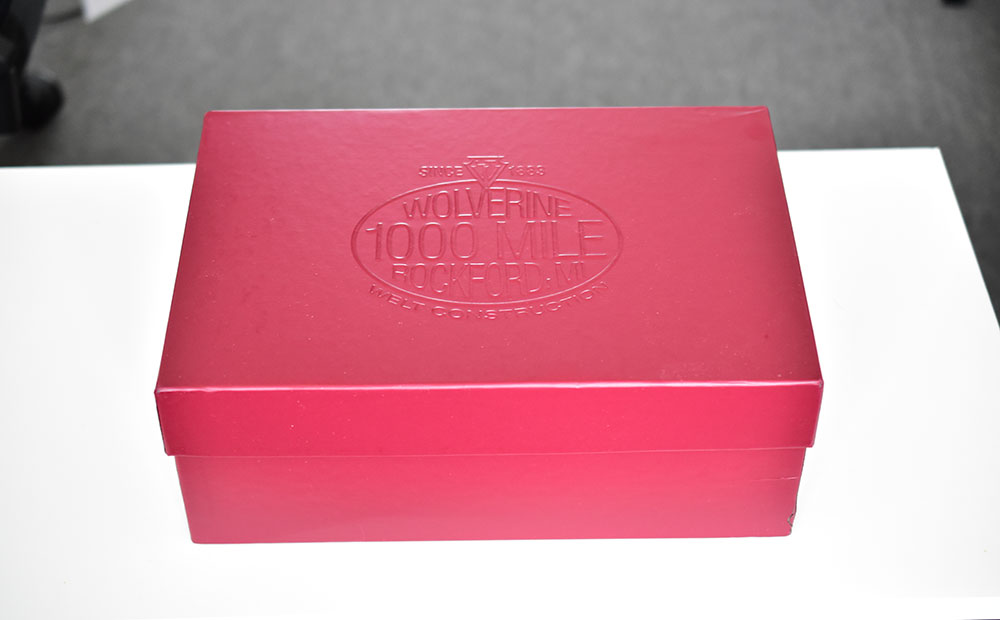 Back in 1883, G.A Krause founded a small leather tannery with only a few employees. But because of their perseverance and hard work, they were able to produce quality boots and gloves over time. And fast forward to 2020, their boots are being used by millions of people worldwide.  
Product Overview – Men's Original 1000 Mile Boots
The boots are handcrafted in the USA
Uses classic leather outsole with a Vibram® heel
A pattern recreated from the first every Wolverine 1000 Mile boots
Upper made from a premium quality leather from Horween Leather Company
Has flat waxed cotton laces from Landrum, South Carolina
Goodyear™ welt construction
Who Makes Wolverine 1000 Mile Boots?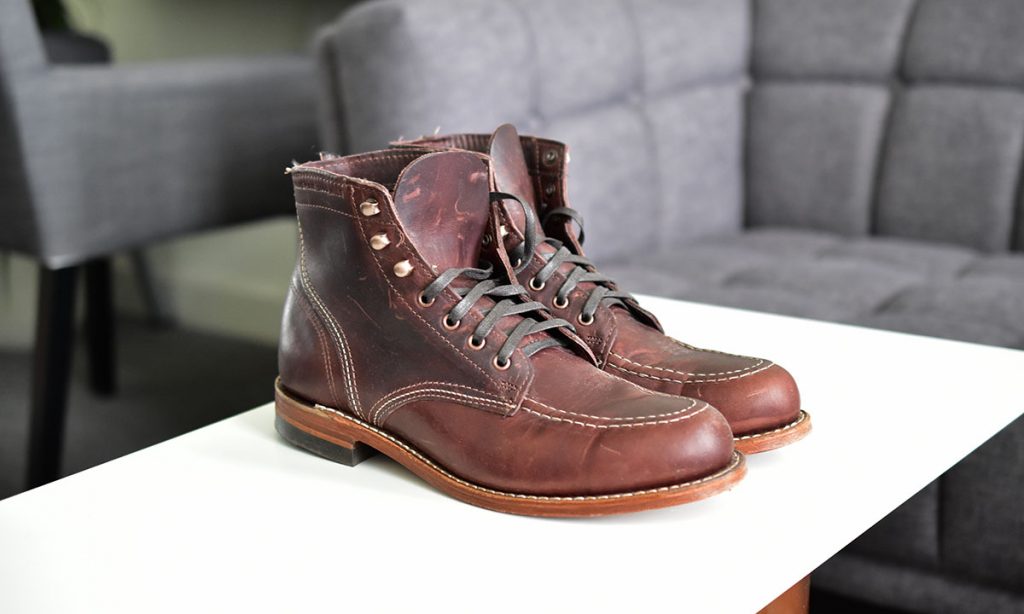 We did our research about the company culture and we were definitely amazed. There are around 80 skilled shoemakers in the USA who create quality Wolverine 1000 Mile Boots. The company supports American workers and manufacturing. In addition, each pair of Wolverine boots go through an extensive quality control process to ensure the end-user receives a product worthy of their legacy.
Impression on Wolverine 1000 Mile Boots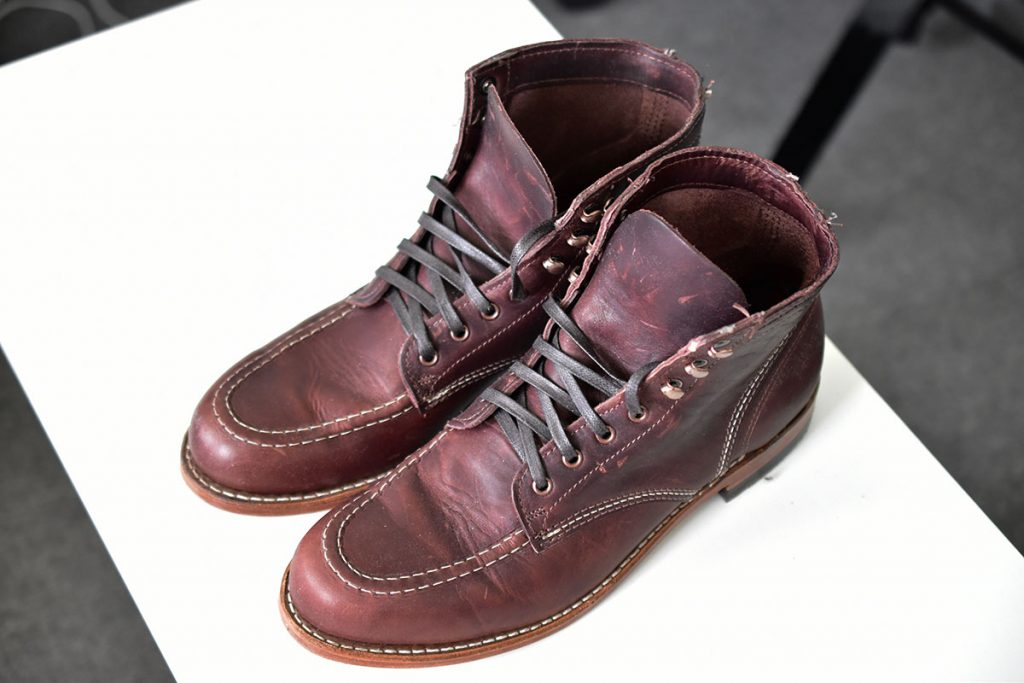 The Wolverine 1000 miles came in a branded rouge box. The boots deliver a stunning first impression. It's not a brand-spanking-new kind of look. It's more like opening a bottle of century-old vintage. You could smell the leather. There are little unique imperfections everywhere that wouldn't be tolerable on other products, but on the Wolverine, it's a symbol of authenticity.
Is It Good For Work?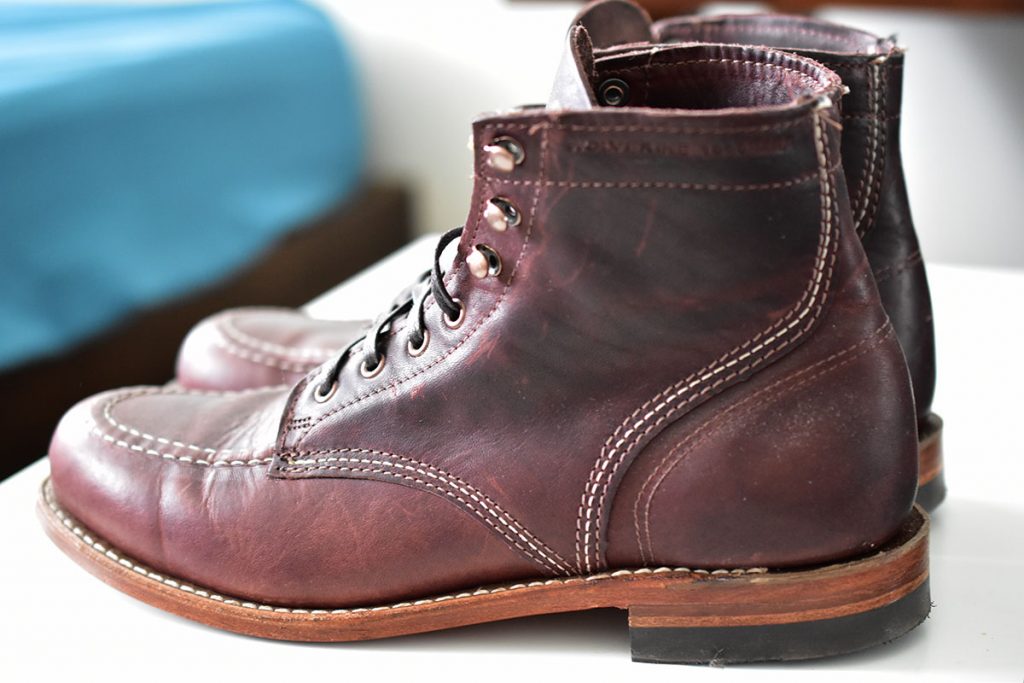 These boots are made to last, not made to endure hard-hat work. They're gorgeous and they will last a lifetime if you take care of them. The Goodyear welts will ensure of that. But these aren't the boots we'd bring to a construction site. However, they're quite versatile in every other situation. They look great as daily wear to work or school. And they even look great with a casual suit if you know how to style yourself casually.
How Long Before You can Condition the Boots?
If you wear your Wolverine 1000 Mile Boots every single day as we did, then you can probably condition it in three weeks. The soles are made out of leather and probably won't last very long if you're walking around the city. We recommend bringing them to a cobbler to put on soles guard and just keep replacing the soles guard whenever they wear out.
Verdict on the Sole


The leather is thick yet relatively soft at the same time. It's not rigid like many cheaper brands that utilize synthetic leather. This is the real deal and that's both good and bad. Good because it's authentic and reflects the original 1000 mile boots. Bad because these won't last a month on concrete, so you'll definitely need a sole guard as mentioned already. On the bottom of the sole, you can see the switching on the edge. That's all real. Nothing on these boots is done for show. One thing that I did wish for was better arch support.
What Size Should You Order?

When you're about to get your own pair of Wolverine 1000 Mile Boots, make sure to pick a smaller size than what you would usually have. So if you are a 10, then you should probably get a 9. They fit larger than normal and once the leather is broken in, they'll be even slightly larger. If you have narrow feet, I would even get 1 and a half size smaller.
However, it seems Wolverine is very well aware of the size discrepancies because they offer two different widths. They have available shoes for normal ones and for wider feet. 
How to Take Care of Your Wolverine 1000 Mile Boots?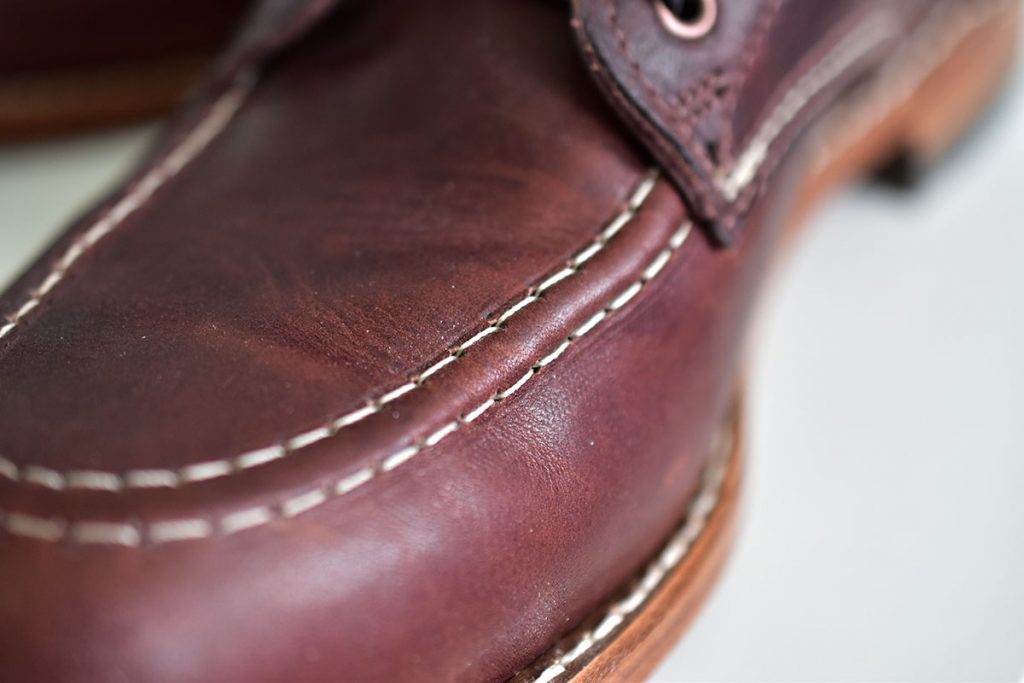 Like anything in life, if you take care of them, they will last. The Wolverine boots are no different. They're meant to last you a lifetime and can even be passed down to your children and their children. To get the most life out of them, you'll need to follow a few simple maintenance steps regularly.
Remove the lace. Use a damp cloth to wipe all the dirt from the upper and outsole. 
Use a shoe-care brush to further remove the dirt. 
Condition the leather. Try to test your conditioner in a small area first. If it works well, apply to all the leather surfaces. Let it dry and brush the excess. 
Treat leather-edge outsole with an edge sealer. 
Apply polish and shine.  
Do that once a month if you're wearing this on a daily basis, and these far outlive you.
Is It Worth It to Buy Wolverine 1000 Mile Boots?
Without a doubt, the Wolverine 1000 miles is worth every single penny and more. But you need to understand what you're buying. These aren't meant for tough use or abuse. You can't wear them like they're steel-toes. They will require maintenance and care. The Wolverine 1000 miles 1945 is a gorgeous pair of boots that authentically replicates the soul of the original pair made in 1945.
Every detail is perfectly captured and replicated with accuracy and taste. Wearing it is unlike anything else. It's not gentle on your feet, nor is it made to be. If you're buying one of these, just know that you're owning a piece of history and legacy of what America was built upon. And if you take great care of it, it will last you a lifetime.