Nature's #MeToo: How Female Animals Fight Back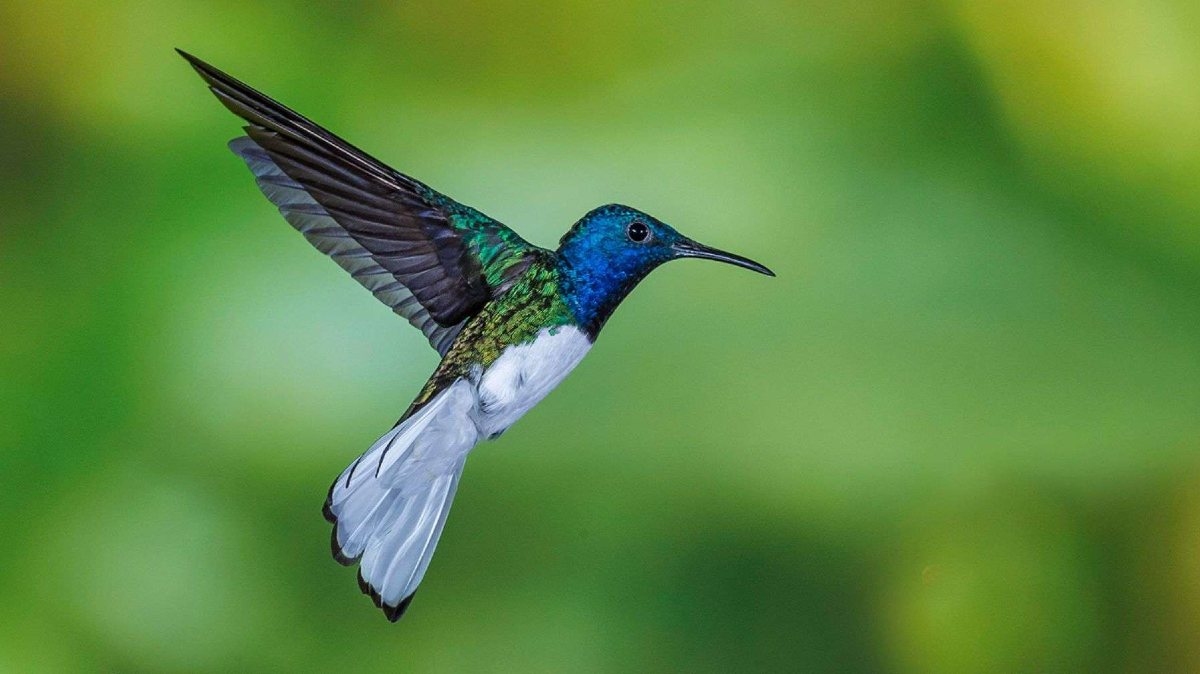 The #MeToo social movement has gained international attention over raising awareness against sexual abuse and publicizing sex crimes and harassment. As it turns out, females fighting back when facing injustice isn't exclusive to humans. In fact, recent studies show that certain animals also have their own ways of retaliating when ill-treated.
Yes, nature has its very own #MeToo movement, and the hummingbirds and octopuses show us how it's done in the wild.
#MeToo: Female Hummingbirds Take What's Theirs
First, let's talk about hummingbirds, particularly the white-necked jacobin hummingbirds (Florisuga mellivora). The male birds of this species have blue-colored heads and throats, while female ones have more muted hues – olive-green heads and backs, with spotted throats. On the other hand, some females also have blue coloring, and they often use it in their #MeToo movement.
According to a study published in Current Biology, researchers found that female birds display their blue coloring. Though birds often show their colorful features during mating season to attract those of the opposite sex, the study found that procreation isn't their motivation. In fact, males don't seem to prefer blue-colored female birds.
University of Washington evolutionary biologist Jay Falk who led the study, said mating choices don't exclusively determine animals' looks. Falk's team released over 400 birds in Panama and used genetics to know their sex to conduct the study.
To make the research even more interesting, the researchers placed green or dull-colored dummies on feeders. According to the results of the study, males attempted to mate with the dummies, mistaking them for live female birds.
Falk described male jacobins as the" show-off jocks of the hummingbird world," and for a good reason. Aside from attempting to court the dummies, some male birds also attacked the dummies. And when this happened, other species of hummingbirds also followed suit. According to Falk, this only goes to show why female birds wanted to show off their blue color – they want to have as much power as the males.
Female Octopuses Don't Stand Back
For other animals, it takes a lot more than showing colors to gain a bit of leverage in the struggle for power between genders. Such is the case for female octopuses off the Australian coast. Their #MeToo move? They throw a fit – literally.
University of Sydney scientist Peter Godfrey-Smith and his team filmed Sydney octopuses at a site in Jervis Bay. Some people call the place Octopolis because it's one of the few locations in the sandy sea bottom where the octopuses can create dens, thus their big population in the area.
According to the study, the females throw shells and silt to target males that harass them. How do they do it? Godfrey-Smith says the females hold algae, silt, or other objects under their bodies with their tentacles. They then angle their siphons and shoot water afterward. As a result, they propel the projectiles in a move akin to throwing.
Godfrey-Smith says octopuses often use this move to excavate dens or to dispose of the remains of meals. In that sense, it was easy to assume that the move was a harmless deed without malice. However, they started to suspect that something was up when they saw that the females hit males.
When they gave it a closer look, they indeed found the difference between throws that clear the den and throws that target others.
In fact, they even caught a female octopus throwing silt ten times at a male that was attempting to mate with her. The female was successful in hitting its target five times. The male tried to duck and avoid the projectile but to no avail.
Near Space Labs Eyeing To Capture All of Earth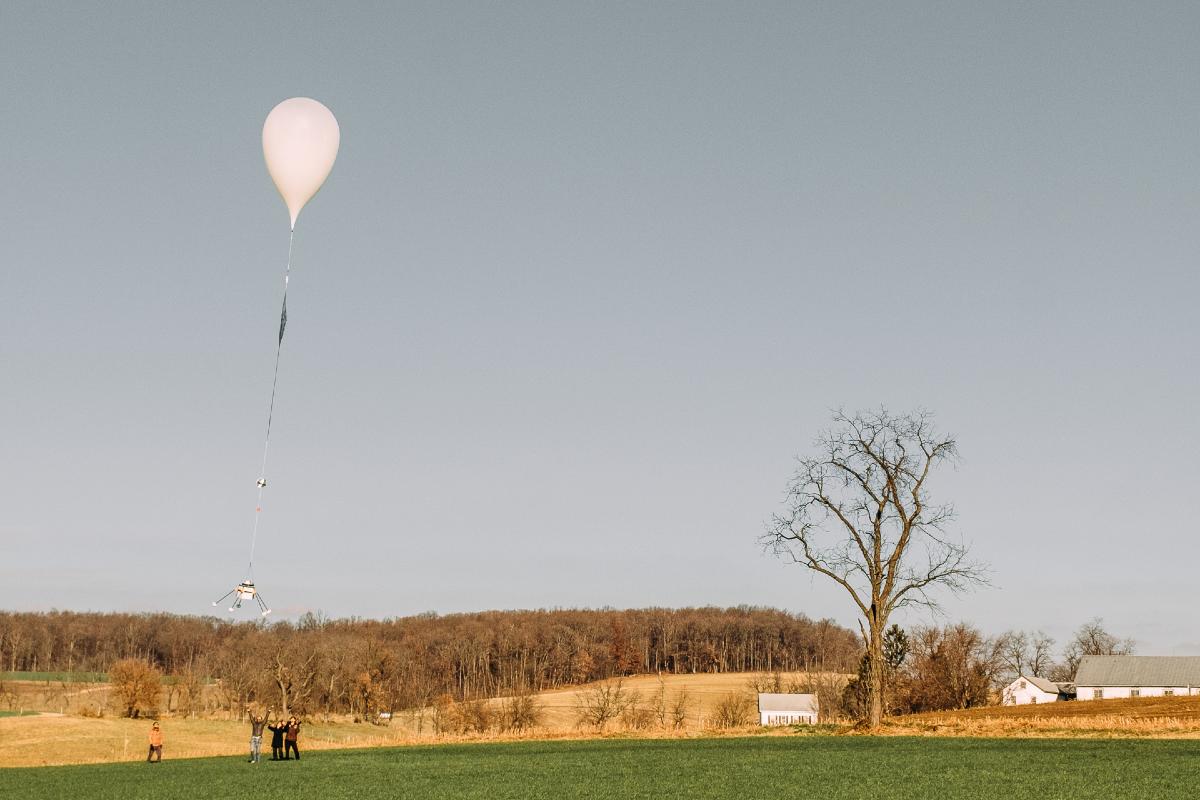 What do climate change, traffic, and the military have in common? The need for geospatial intelligence. Anyone involved in these fields will need reliable and high-quality imagery to observe trends and use analytics to better and advance their fields. One company, in particular, aims to provide high-quality geospatial imagery at an affordable price. Near Space Labs is the name, and democratizing geospatial intelligence imagery is the game. Read more about them here.
What Does Near Space Labs Do?
Founded by Rema Matevoysan, Ignasi Lluch, and Albert Caubet, Near Space Labs is a geospatial intelligence company. Their mission is to provide high-quality images for organizations involved in the government, insurance, military, climate change, and urban planning fields.
They've been operational since 2016, although they were named Swiftera at the time. Since then, they've revolutionized the geospatial field, providing clearer images and access to data.
Unlike other geospatial intelligence companies, Near Space Labs is committed to reducing emissions with their balloon fleet.
Their platform takes images anywhere, and data collected by their Swifties can be viewed with anyone who has a subscription with Near Space Labs. Data is not exclusive to any business or company, which anyone can use for whatever purpose.
One area of land they focus on capturing is urbanized areas. After all, you'll see more changes in urbanized land, and they aim to give updated data to anyone who needs access to it. Matevosyan revealed in an interview that she preferred providing imagery for municipalities and businesses. The images can be valuable for weather-related events and faster response to disasters.
The Swifty Balloon
Capturing images from a high altitude can become expensive. But Near Space Labs have come up with a weather balloon, they named Swifty. Technically, Swifty is their "autonomous high altitude platform." It can go as high as 85,000 feet to capture images and capture, at the most, 1,000 km worth of imagery in one flight.
However, they work alongside the Federal Aviation Administration to ensure they don't violate any airspace laws.
Currently, the Swifties have captured over 600,000 images and have taken 300,000 km2 worth of images captured from the stratosphere. Plus, it has logged over 600 hours worth of flight. The company has over eight Swifties in operation.
What Makes Swifty Different?
Aside from affordable rates, Near Space Labs takes 50x clearer photos than any satellite. Not only that, considering they use balloons, they have a plug-and-play model. This gives them an opportunity to iterate technology, something satellites cannot do since they're in orbit.
How Have Near Space Labs Thrived During the Pandemic?
Although many businesses have faced challenges during the height of the pandemic, the geospatial startup found an opportunity to capture images from anywhere. That's without the need for the staff or founders to fly to a location. They can ship the Swifty and include a manual to train someone to launch their robot into the stratosphere.
In 2020, they were planning to expand to Texas. It was a smooth ride for them to expand to the state and even set up a technical team to launch Swift there.
Plus, considering they offer a cost-effective solution than other geospatial organizations, many companies have expressed an interest in using their data. The conservation field, in particular, has spiked its applications in 2020.
Funding and Future of Near Space Labs
Crosslink Capital, Toyota Ventures, Leadout Capital, and Wireframe Ventures contributed to the $13M in funding Near Space Labs received for their Series A round. This funding can help them with capturing more imagery for governments and organizations needing data and analytics. Plus, with what they've earned so far, Near Space Labs aims to invest in getting new hires.
Not only that, but they have booked 540 flights until 2022! Expect more Swifties to float in the air.
For other tech and startup stories, check out Owner's Mag!
Afraid of Robots Taking Jobs? Don't Be. Here's Why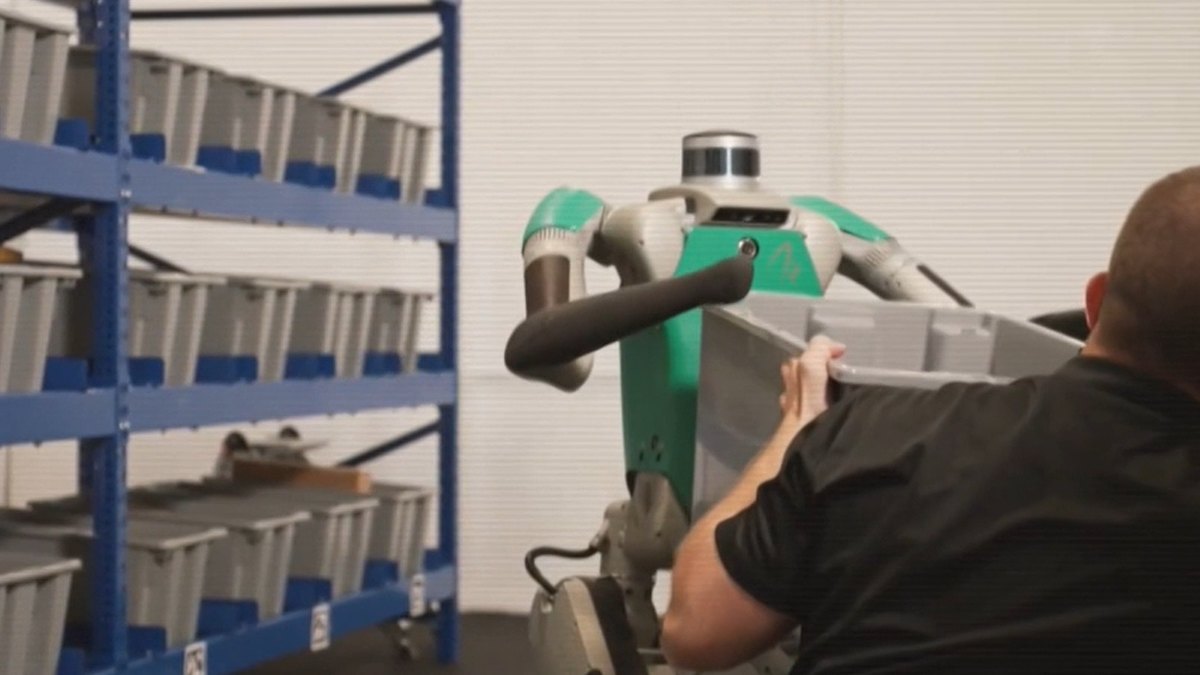 One particular paper in 2013 caught the attention of many Internet users that jobs can be automated by robots. And that has made any working person dread losing their job to robots. The robot takeover may seem like it's in its infancy stages; what people should remember about some robots taking jobs is they're taking over ones we DON'T want to do. At least, that's it for now.
Let's take a look at what robots have been doing now and how they can help automate tasks in the future.
Fear of Robots Taking Jobs
Now that robots have slowly taken part in the workforce, many worry, especially millennials, that they can lose their jobs within the next five years.
That said, the future may look bleak for workers that are already competing with robots in the workplace. But robots can also become advantageous in making our lives easier. Plus, they can even give us insight into the unfamiliar territory before robots become fully integrated into our workforce.
Coronavirus
When Covid-19 hit globally, it was challenging for humans to be in close contact with one another. After all, people wanted to reduce the spread of the virus. Unfortunately, due to the virus, many have lost their jobs to the pandemic. While that's the reality, robots have been essential to helping humans live their lives.
For example, a city in the UK employed the help of robots to deliver items. Although this is a prime example of robots taking jobs, robots help expedite deliveries and reduce the spread of the virus. Think of the robots as stand-ins for contactless deliveries.
Another example that stands out is Japan. The land of the rising sun is no stranger to using robots.
The need for robots has increased, considering the aging population. And the pandemic has accelerated the demand to add robots to the workforce. The food industry, in particular, has reaped the benefits of using robots. One restaurant has used robots as part of their service crew, and they aim to bring food to the table faster than humans.
Space Exploration
When it comes to space exploration, humankind has left its mark and took a big leap on the moon. Since then, there have been no missions going to other planets. However, there are plans for humans to explore Mars. As big a feat this is, it's unclear if Mars's atmosphere and environment are safe for humans.
But to give us context on life on Mars, NASA's rovers help us gain more insight into the red planet. From there, they can help humankind to determine if it's safe to explore the red planet.
Construction
One industry has benefited from using robots in the workforce.
The Boston Dynamics robotic dog has helped project managers in construction expedite their work. So far, the robot has done inspections and documentation work for project managers. This is a prime example of robots not taking someone's job but helping humans, making processes smoother and faster.
The Future of Robots and Automation
The future is bright for robots. CNBC reported that over 20 million robots may replace humans in the workforce by 2030. Manufacturing is an industry that will be hit the most if this happens.
But, if you're paranoid that a robot will take over your job sometime in the future, here's a website that calculates the risk of robots taking jobs from humans. Most jobs do have a low risk of getting automated, like creatives, lawyers, and doctors in specific fields. 
However, it's important to remember that robots are the best at automation. Sure, they can make life easier for humans, but they're not 100% replacing all the jobs in the workforce. Simply put, their job is to help humans automate some everyday tasks to ensure maximum productivity and input. And they can help out with documentation and data that can take time to be processed by humans.
Electronic Monitoring is Restrictive – Researchers Say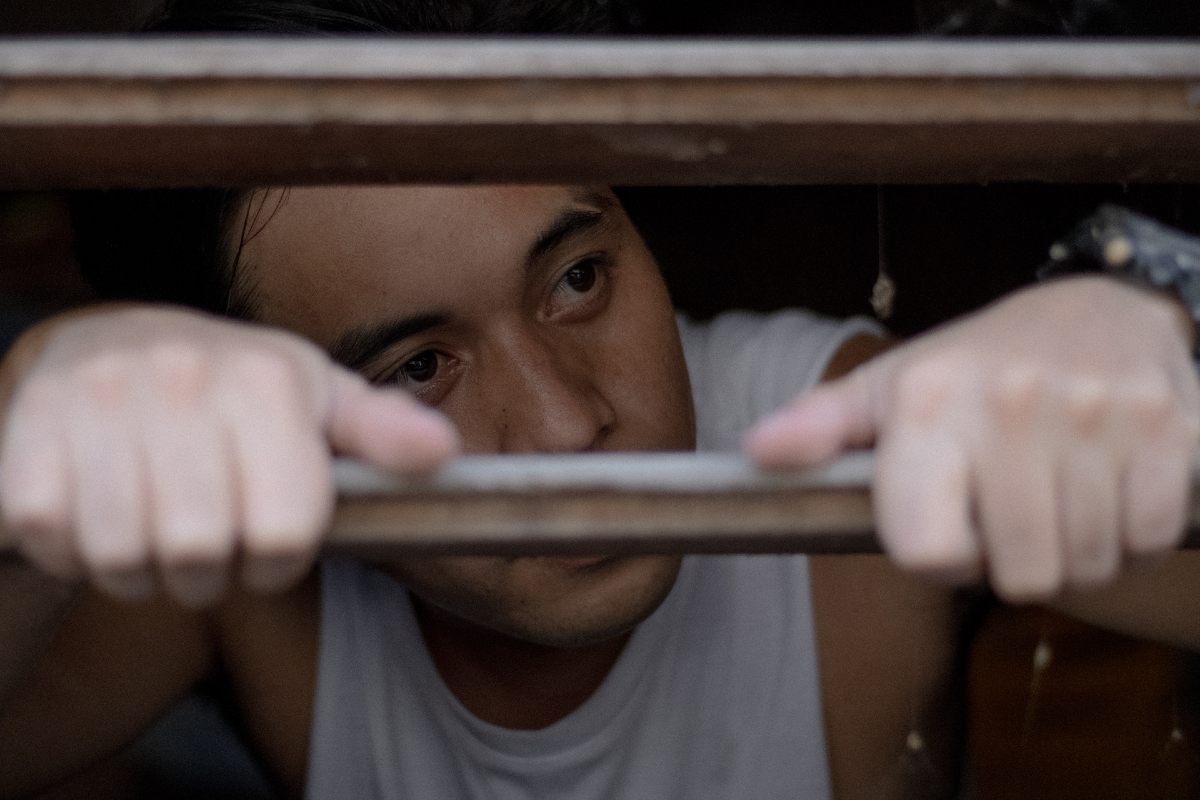 According to new research, electronic monitoring is one of the most restrictive forms of control. This comes as a mere second to prison and considered as a form of incarceration that occurs outside of its walls.
The coronavirus pandemic has led the judicial system to come up with a new form of monitoring inmates. They have turned more to electronic monitoring, such as those attached to ankles. This confirms the long-standing arguments of activists and advocates alike: electronic monitoring is oppressively burdensome. They see it as subjecting inmates to vague rules and seemingly branding them as people with "disreputable character."
Ankle Monitor Manufacturers
The same research also tells us that only four ankle monitor manufacturers dominate the industry. They believe that this will drive more people to go back to prison. These profit-seeking companies make millions in dollars annually for a whopping 64% of the contracts included in the study.
This comes from the new and complete compilation of numerous electronic monitoring-related rules and policies, and contracts. All were gathered from public records and requests from 44 states. According to the report, the companies are:
Attenti
BI Inc.
Satellite Tracking of People LLC
Sentinel Offender Services LLC
Privacy and Security Issues Related to Electric Monitoring
The study also found that location data was kept indefinitely after monitoring, although all within the law. Governments ask family members and employers to act as their agents to report potential violations. This may seem awkward as they will have the task of being in a supporting role as well as supervisory.
It is of utmost importance that inmates who wear the ankle monitors pay one-time and ongoing fees for these monitors. Said amount can be anywhere from $25 up to $8,000 each year. The research sees these as costs that undermine financial security "when it is needed most."
On the other hand, the Justice Department's Bureau of Prisons claimed that in 2018, it only costs under $100 per day or over $36,000 per year to detain a federal inmate. California, particularly the Los Angeles and Sacramento counties pay $22 each day. This is due to the fact that these counties impose the highest costs yearly. 
Kate Weisburd, associate professor of law at George Washington University, has this to say about this:
"This is a form of incarceration that happens outside of prison walls." Weisburd was the team lead of a group of 10 law students who analyzed and filed the documents. She added, "It's always intended to be a positive alternative to incarceration. But based on what we found, it's doing the opposite. More rules and more surveillance generally leads to higher incarceration."
Compliance and Violations
The report also tells us that electronic monitoring follows hundreds of government rules that make compliance even more difficult. Add to that the vague rules that make it even harder. An excellent example of this is the Alabama Bureau of Pardons and Parole's mandate that wearers "shall abandon evil associates and ways."
According to Weisburd's study, the results are open to interpretation, making the wearers vulnerable to technical violations of the rules. Wearers may face punishment for infractions that were once ignored and unseen.
Most cases of electronic monitoring, though, have uses in house arrests. This means that wearers must remain in or near their homes for a specific period. Weisburd's team gathered that many agencies fail to explain clearly the permissions that they require. 
Weisburd also proceeded to state that every record they looked into had a negative impact. These undermine people's capability of surviving outside of prison. It has become more difficult with rules to follow that are vague and broad.
For other stories, check out more here on Owner's Mag.