My Honest Review Of The Opkix One After 3 Months Of Use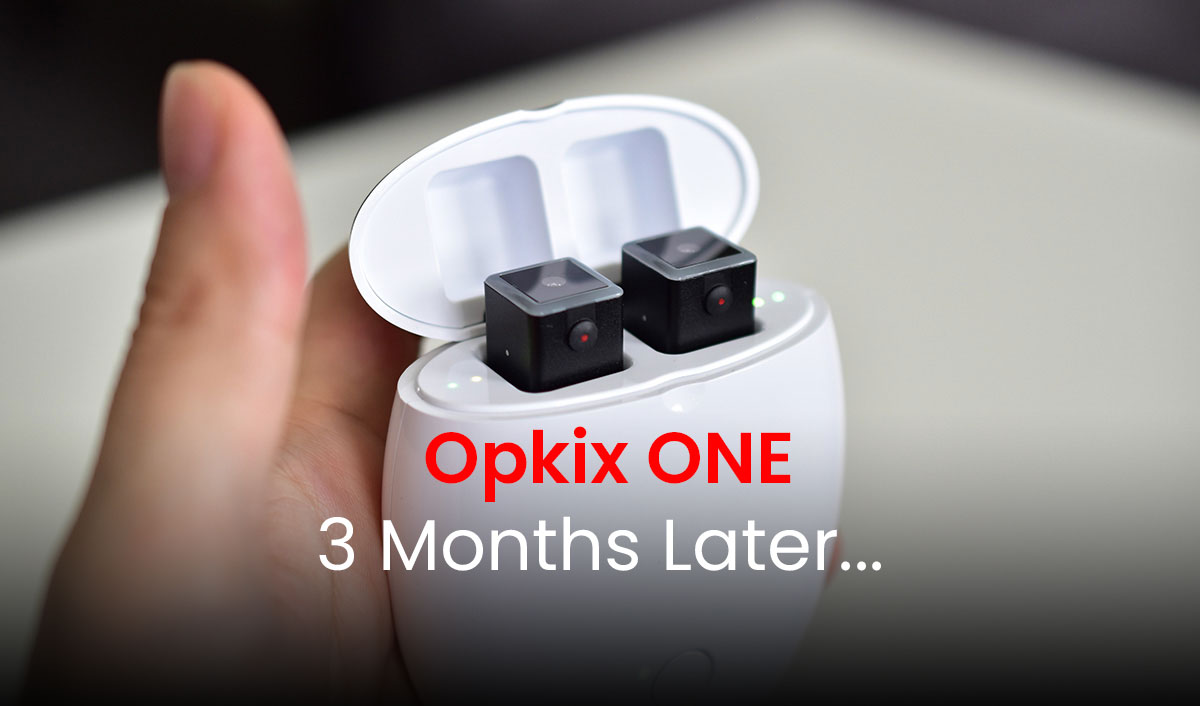 The Opkix is unlike anything else on the market right now. If wearable tech and action-cameras had a child together, the result would be the Opkix. We previously reviewed it on Owner's Magazine. See the review here.
However, our team was so impressed with the Opkix that we decided to test it for 3 months and write a much more in-depth look at what it can really do. In our extended review of the Opkix we discovered a lot of things that weren't obvious at first. We found even more things to like about it and also unearthed quite a few issues.
Here's what we found after 3 months of using the Opkix on a daily basis.
How Did I Use It?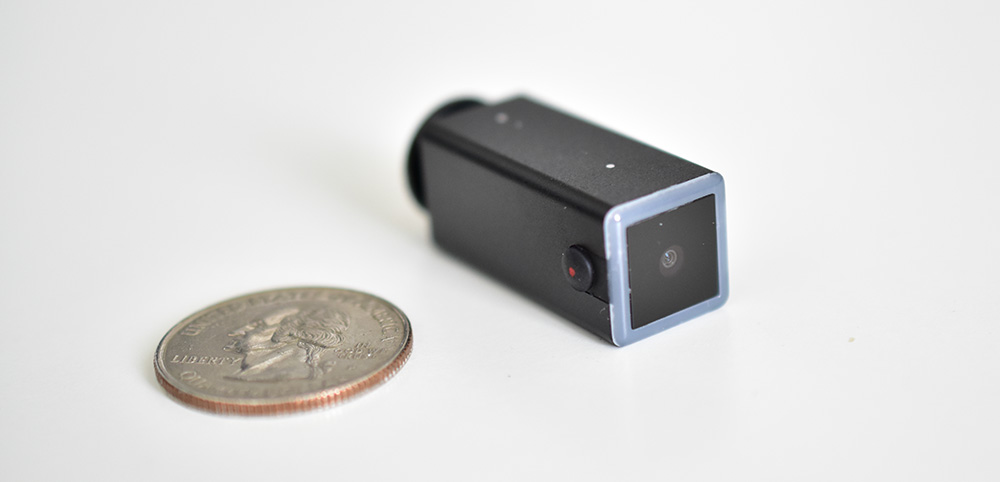 The Opkix comes with accessories to clip it onto your glasses or hat. Luckily I wear prescription glasses 24/7, so it was fairly easy to adapt it to my daily routine. For the most part, I just carry the Opkix in my bag with me and have one of the cameras clipped onto my glasses at all times.
One of the best use for the Opkix that I found was having it as a video camera that was literally always on and always within reach. Whenever an opportunity for a video comes, I would simply press the bottom on the camera, and it would start recording.
The Opkix Is A Game Changer…
If I wanted to record something smartphone where I'd have to take it out of my pocket, unlock it, open the camera app, choose "Video", focus…and then finally hit record. I'm usually discouraged from trying unless the moment absolutely NEEDS to be captured.
Everything changed with the Opkix. One of the most amazing yet subtle features of the Opkix is that there's no on/off buttons on the cameras. You just tap the "record" button and it begins recording. The fact that it's always on and always available makes it so easy and seamless to record quick clips. It was so easy to record that I find myself recording even the silliest moments in my day that I would've never thought of capturing.
At the end of the week, I'd have a whole collection of these short funny clips of my week that I never had before. This little device completely changed the way I capture moments in my life. It's not just the important moments that deserve to be captured anymore. Now it's everything in between.
Immersive 1st Person View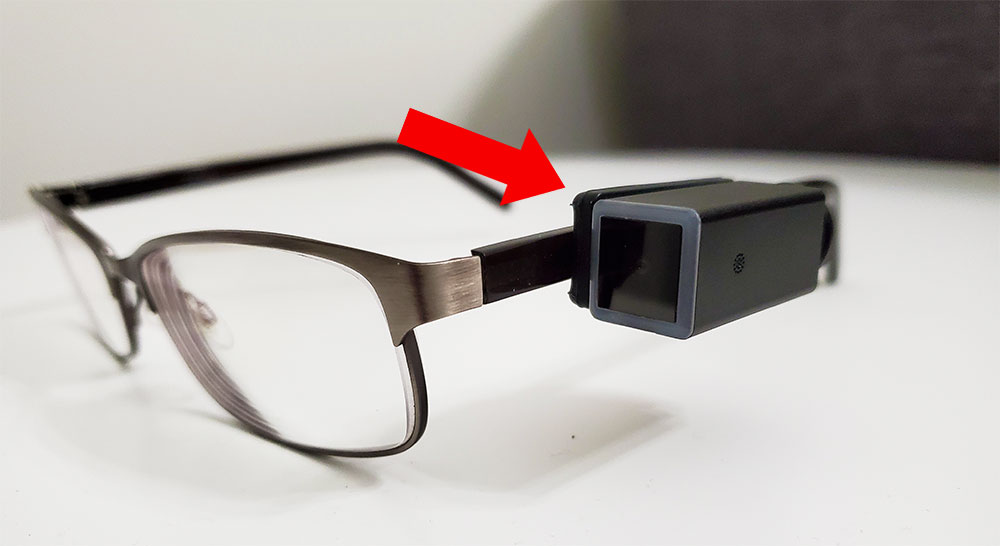 This is the first time you're able to create immersive 1st person view content. Holding your phone up to your face is awkward. Having a Go-pro mounted in front of your chest or helmet makes you joke in normal settings. The only product on the market right now that lets you actually record AND be a part of the conversation and experience is this Opkix. For the first time, you can record people singing "Happy birthday" AND clap at the same time.
The cameras can also be used in any orientation. No matter what orientation you record in, your videos will never be upside-down.
My one concern with the Opkix is that the halo light around the camera can't be turned off when you're recording. This is often obvious and glaring to others that you're recording them and can also take you out of the moment. The lights are especially noticeable under lowlight. Hopefully, this gets fixed in future updates.
Battery Life & Portability
The actual record time is about 10 – 15 minutes for each camera. After they're depleted, I can just put them back into the egg and recharge. Recharging the cameras from 0 – 100% is fast and I'm usually able to get back into the action quickly. Considering the cameras are always on, battery life is pretty good. Leaving the house with a fully charge egg it's able to last me an entire day and returning home usually with 20 – 25% juice left.
Having the cameras always on my glass also wasn't much of a hindrance because it's so lightweight you forget it's there. Although I do get a lot of questions about it since it does stand out.
Video Quality
This was a hit and miss for me. Video quality was capped at 1080 resolution, which isn't a problem. The problem is the quality of the videos. The lenses are great during day-time and when there's an abundance of light. However, the camera fails to accurately capture colors when you're indoors or in low-light situations. The halo light around the lens doesn't do much.
There's also a lot of over-saturation in some of my clips. I certainly can edit these clips to be perfect, but that defeats the purpose of the Opkix. It's meant to be a user-friendly device for the average everyday person to capture moments. I shouldn't need to boot up any video editing software to correct the clips.
If this was a $99 device, I wouldn't complain. But given its $299 price tag, most would expect better quality videos.
Connectivity Issues
After a day's worth of recording, I usually plug both cameras back into the egg and then try to extract the clips. You can't plug the egg into your computer via USB to extract the clips. The only way to get the clips off the cameras is through the App via Bluetooth. The App is very well designed and you can see a lot of work went into refining it. It's intuitive, easy to use, and has a lot of great features. Overall, a polished product.
The connectivity on the other hand – a complete failure. Pairing the egg with your device the first time was easy. But connecting the egg with your device afterward is a nightmare. It would connect sometimes but not always. When you hit "Connect" on the App, it takes a lot longer than it should connect. The wait is usually between 10 – 15 seconds before it tells you connection failed and to try again. I tested this with an Asus Zenfone 6 (Android), Samsung S20 Ultra, and iPhone 11, all with the same connection problems.
Eventually, I learned that the device connects best when the egg is above 30% battery. I don't know if this is a bug or done for a specific purpose. However, a warning or some instructions on the App to connect would be appreciated.
Recording videos with the Opkix is an enjoyable good experience. Exporting them is another story.
The App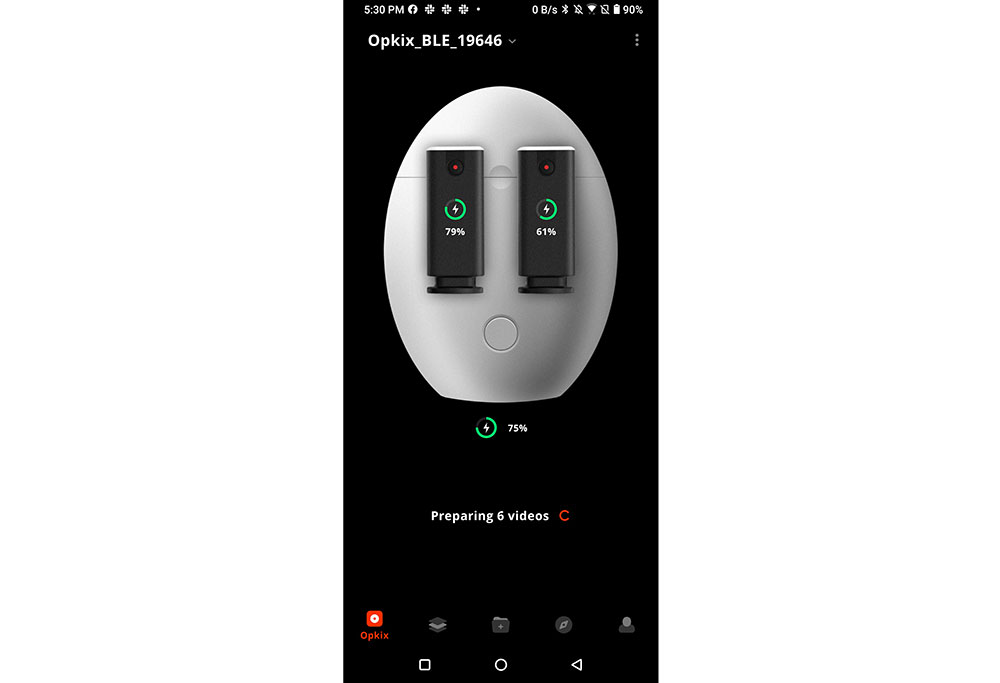 The App is about 50% of the product if not more. The egg can't function without the app. It's available for both Android and iOS. Usually, tech hardware that has an app companion tends to overlook the user experience and functionality of the app. Not this time. The team over at Opkix invested heavily in the design and development of the App, and it shows. The main connection screen shows you a neat image of the egg.
The app works flawlessly and does everything you'd expect it to. However, there is one major downside. Exporting videos from the cameras to your device takes far too long. For a 10 minute clip, you'd probably wait about 5-10 minutes to be fully exported.
Image stabilization
The image stabilization process is actually done via software through the App. And for the most part, it's pretty good. After you've exported the video clips from the camera, there's an option for you to Stabilize the video. Again, this was another source of pain for me. I wish video stabilization was done automatically. Given the nature of 99% of the video clips, I can't imagine anyone NOT choosing to stabilize their videos.
Time-consuming Video Processing
I do believe the folks at Opkix thought extensively about their user's experience. However, they missed a major one. The time it takes to export and process the videos. My smartphones, although clunkier to use, can automatically stabilize everything I record in real-time.
I understand there may be a hardware limitation given the size of the cameras on the Opkix, but having the video stabilization be an extra step AFTER I export the videos is a mistake. The export time is already extensive. Now I have to wait just as long all of the videos to stabilize.
Not to mention, there's no option to "stabilize all". I have to sit there and manually click "Stabilize" on every single video. All the fun, seamlessness, and intuitiveness of the Opkix is completely derailed because of this.
Final Verdict
The Opkix is trying to do something new and for that alone, it should be celebrated. For my 3 months of using the Opkix to replace my smartphone as a primary video camera, I enjoyed every moment of recording. The portability, ease of use, and plethora of attachment accessories made it incredibly simple to integrate the Opkix into my day.
My biggest surprise after 3 months was the sheer volume of video clips I now have. Scrolling through my collection, I'm amazed at all the tiny little moments in my life that had been captured.
The Opkix is an innovative tech that found a specific niche in the wearable market. There's simply nothing like it. Despite the connectivity and time-consuming video processing issues, I still think it's a great product with massive potential. At $299 it might look expensive, but trust me you'll be recording with this thing a lot. For countless hours of footage you'll be able to capture on-demand with the Opkix, $299 is a steal.
Best Equipment To Add To Your Home Gym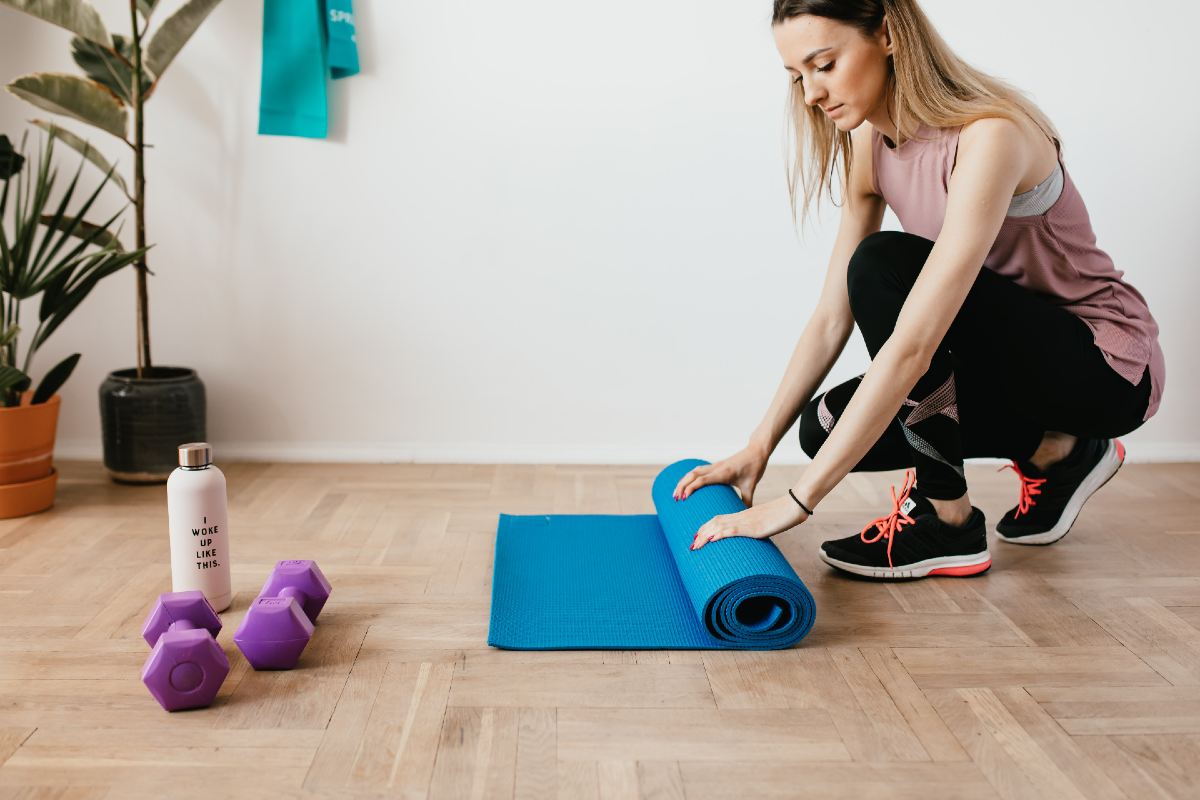 Due to the pandemic, many regular gym-goers and fitness buffs have had to settle for a home gym set-up. To maintain physique and not lose exercise progress, they'll need the best equipment at home. In this article, know the 15 best home gym equipment for any workout and fitness level.
For those who have yet to start their fitness journey, all the equipment included here is beginner-friendly too!
1. BWSS Adjustable Dumbbell Core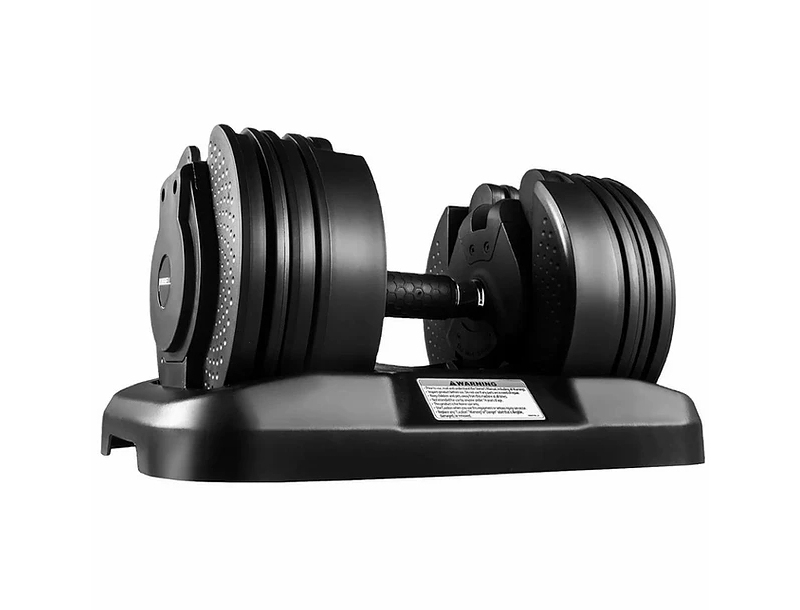 Dumbbells are a great way to strengthen your upper body and tone your muscles. But as you move up a weight, you'll need a new set of dumbbells. It can become expensive if you buy individual dumbbell weights.
You can save money by purchasing something like the BWSS Adjustable Dumbbell Core. Basically, by using this dumbbell, you can simply adjust the weight without needing iron plates or free weights. It's why many consider this one of the best home gym equipment.
The weights range from 5 lbs to 45 lbs.
Price: $399
2. Power Block Pro 50 Series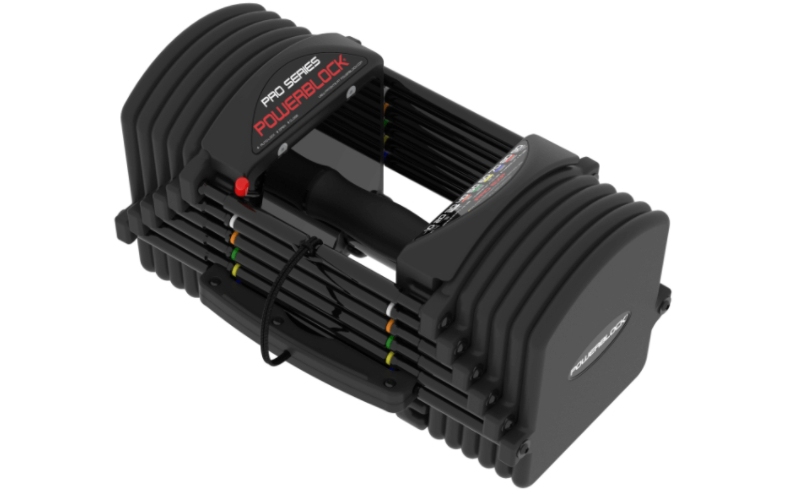 Here's another dumbbell you can use at home. Like the BWSS one, the Power Block Pro 50 Series is adjustable. It also has an auto-lock function keeping the weights in place. This one has more increments than the BWSS as you can do some curls or lifts up to 90 lbs.
Price: Starts at $439
3. Yoga Zeal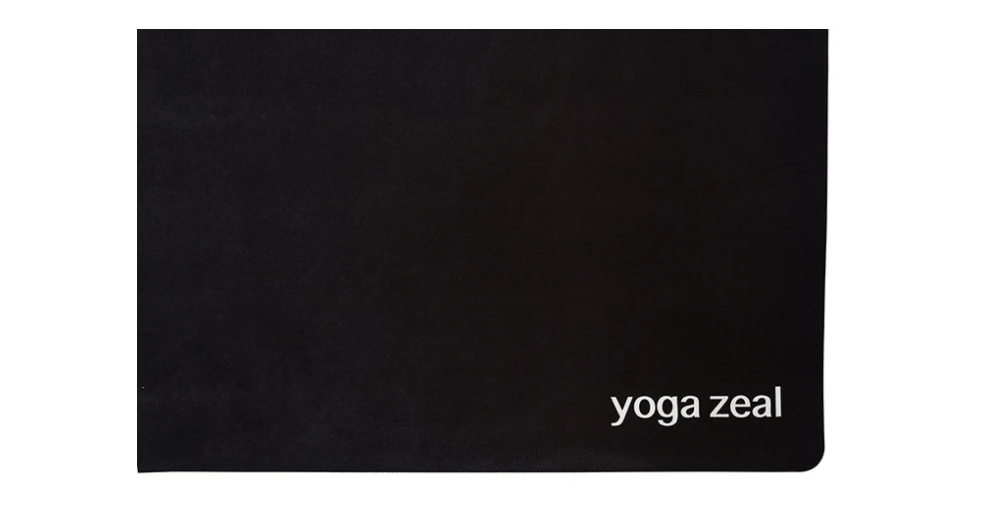 Even if you don't do yoga, a yoga mat is necessary for most workouts. But you need a non-slip yoga mat whenever you're doing push-ups or lunges. And any of the Yoga Zeal mats would do just the trick. Whether you're doing hot yoga or an intense workout, you'll have much more grip on the mat even when you're sweating.
Aside from that, it uses eco-friendly and biodegradable materials too! To care for it, you can either hand wash it or use a washing machine.
Price: $79 to $145
4. TRX All-in-One Suspension Training Fitness System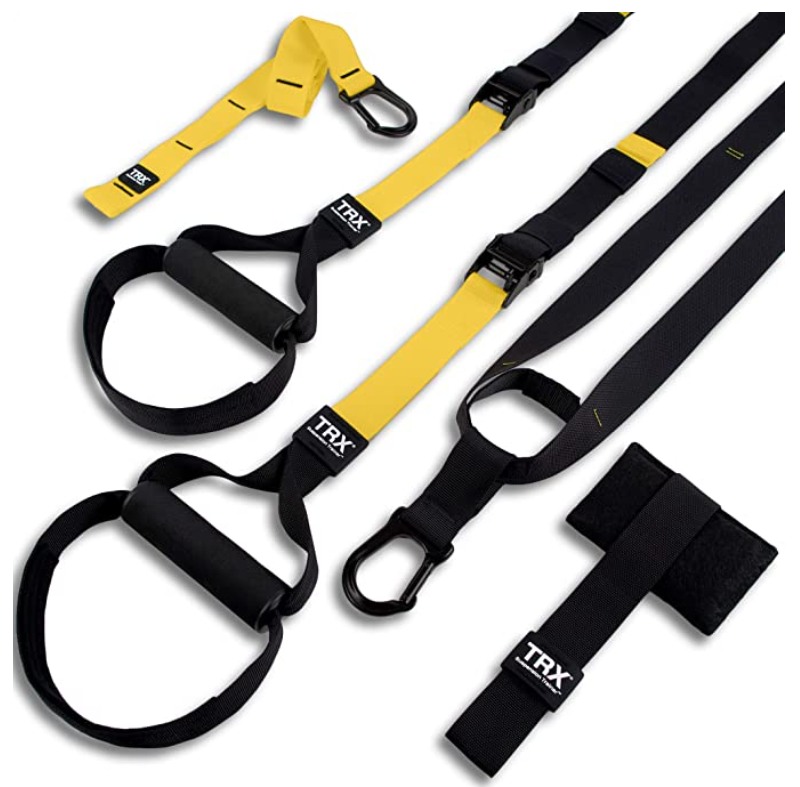 The TRX All-in-One Suspension is ideal for any workout. Anyone can use this equipment, from beginners to fitness buffs. It improves movement and strength. Plus, it can tone your lower and upper body and core. You can even do some resistance training using these.
Many consider this one of the best home gym equipment because of its portability. As for safety usage, they have locks that will ensure you won't slip while you do any workouts.
Price: $169.95
5. Fit Simplify Resistance Bands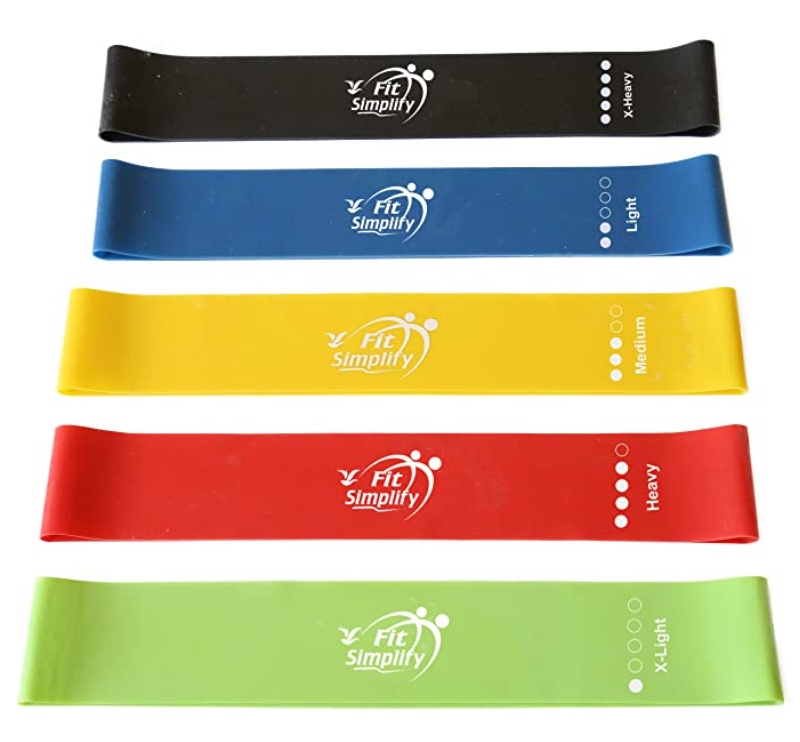 Many reviewers rave over the Fit Simplify Resistance Bands. Not only is it inexpensive, but it is also sweat, snap, and stretch resistant. So, you can expect to have this for a long time. It's also lightweight, so you can workout anywhere. Plus, it's also comfortable on the skin.
A set on Amazon comes with five resistance bands ranging from extra light to extra heavy. The set comes in handy as you work towards better control and strength as well.
Price: $7.95 to $10.95
6. Crossrope Get Fit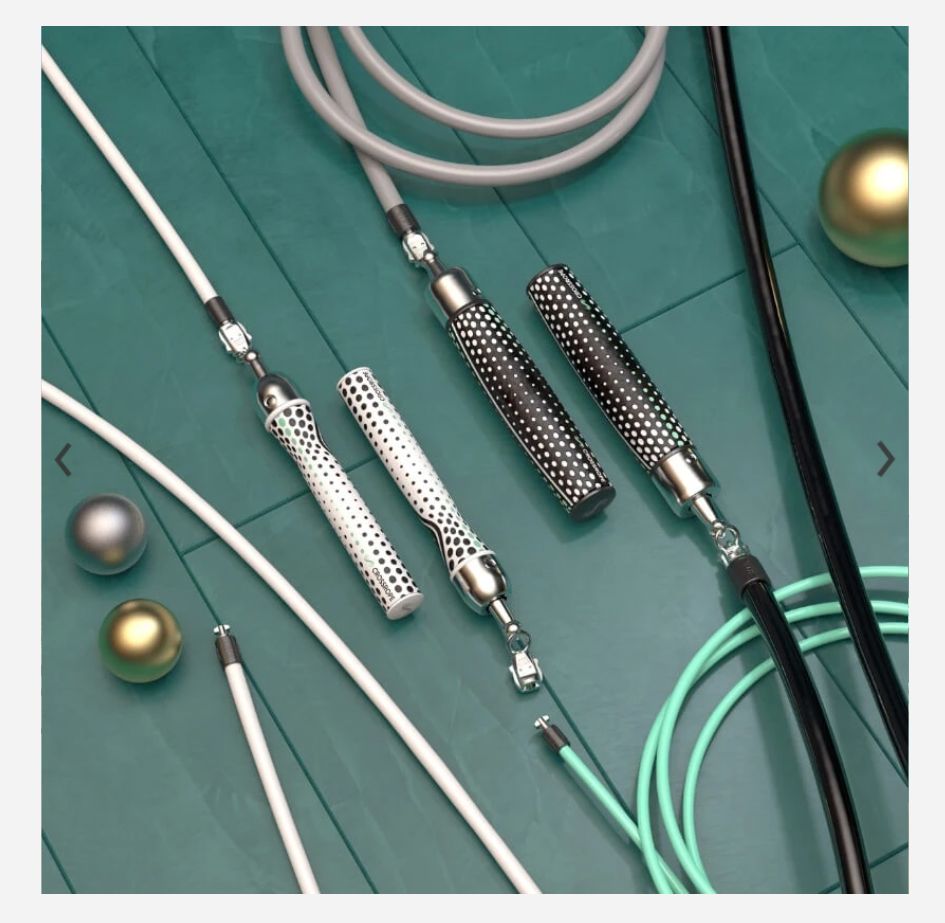 What makes Crossrope Get Fit different from others is it has a clip system. This means you can switch between different weighted ropes. And unlike the fabric ones, you won't have to worry about tangles with the Crossrope Get Fit set. It's all because of the steel cable. That's why many consider this as one of the best home gym equipment pieces to own.
You can buy your Get Fit set on the official website. Make sure to choose the right length for your height, which you can do before adding it to your cart.
Price: $238
7. Theraband Exercise and Stability Ball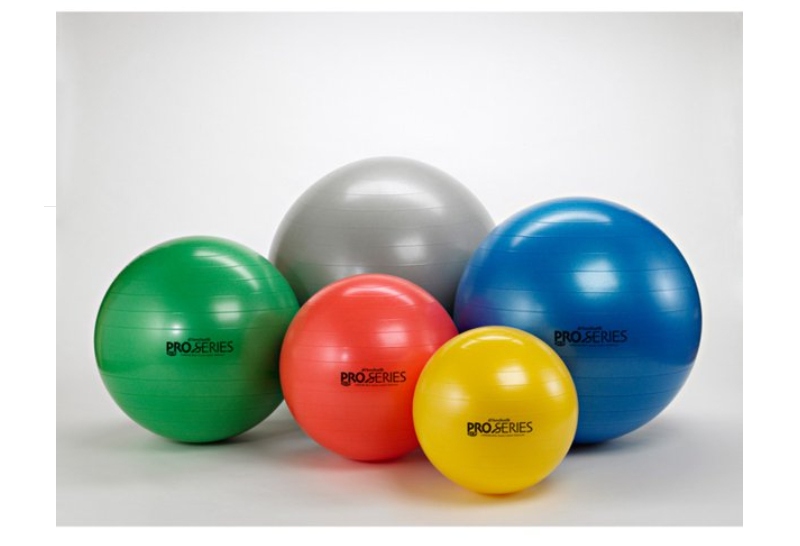 An exercise and stability ball is useful in core workouts. Plus, it improves your posture and mobility. As such, many love using the Theraband Exercise and Stability Ball. It does the job and won't deflate quickly as compared to its competitors. You will need a pump once this gets delivered to your home.
Also, the exercise ball can double as your office chair at home. It engages your core while you work. At least if you can't spare a few minutes to workout, the ball can give you the exercise you need for the day.
Price: $29.95
8. AmazonBasics Medicine Ball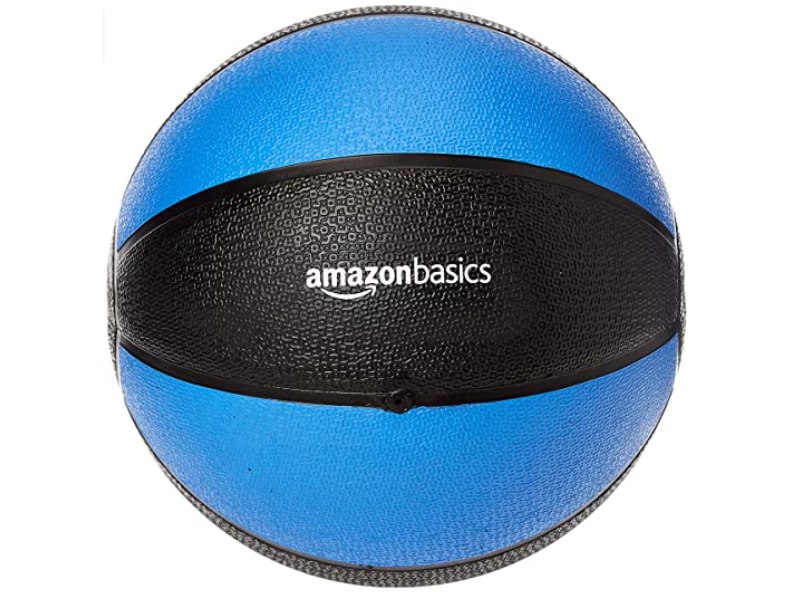 Medicine balls are another option to improve your posture. And the AmazonBasics Medicine Ball is helping achieve that goal. You can grip it easily and bounce it anywhere. Plus, it's durable too.
It comes in different weights from 4 lbs to 20 lbs. You have to buy each weighted med ball separately from Amazon.
Price: $22.99 to $46.99
9. Trigger Point Grid Original Foam Roller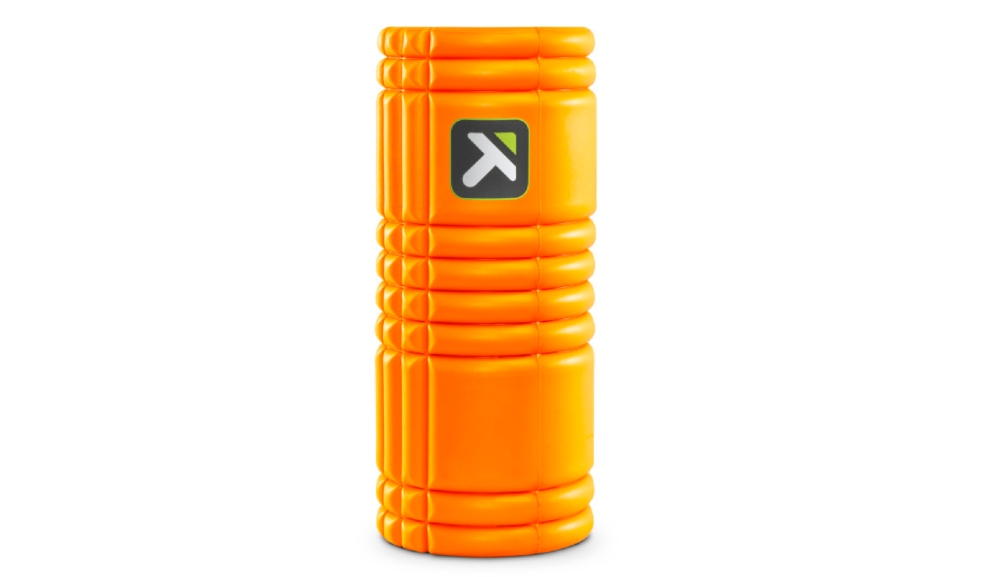 Many swear by foam rollers because of its versatility. It can aid your core workout or help in recovering when you're sore. It can even aid in circulation. 
The Trigger Point Grid Foam Roller has become the best companion for many fitness buffs. It's durable and acts as a massager.
Price: $34.99
10. JaxJox KettlebellConnect 2.0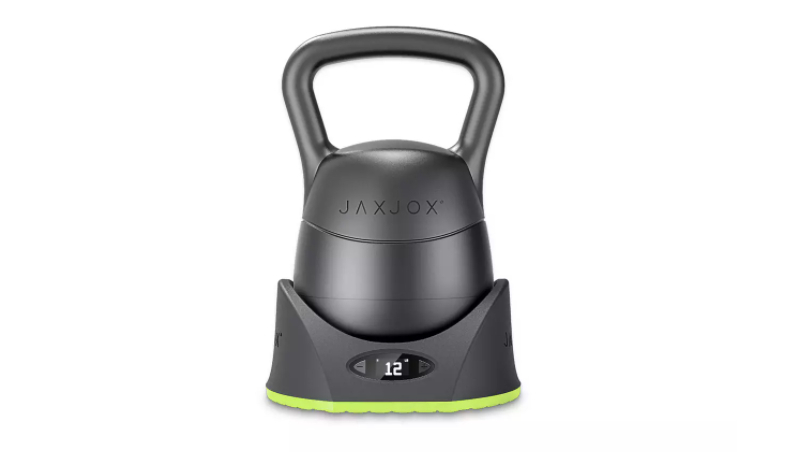 Kettlebells are another alternative to dumbbells. And for the advanced gym regulars, kettlebells have become part of their workout routines. One of the best kettlebells they can use is the JaxJox Kettlebell Connect 2.0.
There's no need to buy different kettlebell weights because it's adjustable. Plus, it's also digital, so you don't have to lock it manually. Switch between 6 lb increments, it will do the job for you.
To get more out of this, download the JaxJox app too. It tracks metrics like movements, heart rate, and fitness level. Even if it's a hefty price for a kettlebell, many still consider this as one of the best home gym equipment they have.
Price: $229
11. Perfect Fitness Multi-Gym Doorway Pull Up Bar and Portable Gym System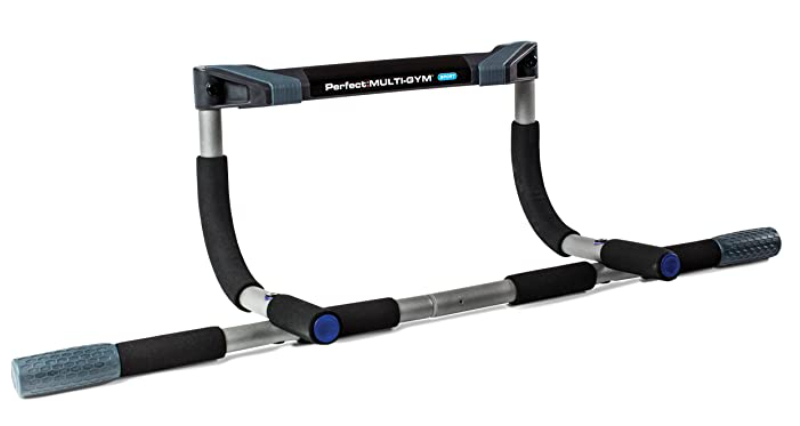 Pull-ups are great for upper body strength. And you can set one up at home by installing it on the doorframe. And one great example that many love using is the one from Perfect Fitness. It comes in three different sizes, depending on the space of your doorway.
It's also versatile, so you can use this one on the floor too. Challenge yourself by using this when doing sit-ups and push-ups.
Price: $24.78 to $44.99 (depending on which pull up bar you're getting)
12. Bowflex SelectTech 5.1S Stowable Bench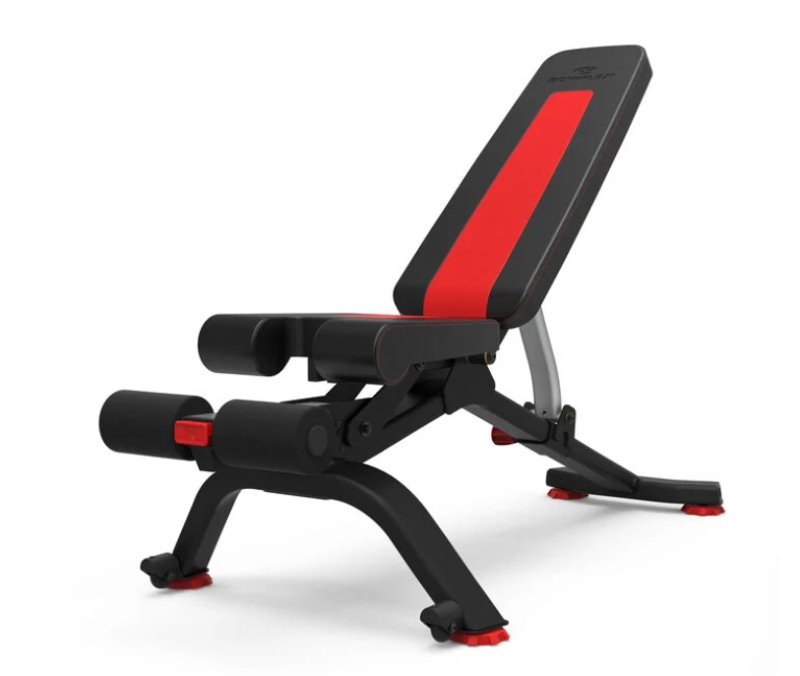 For those who practice weight training, a bench is a necessary piece of equipment. The Bowflex 5.1S Stowable Bench is one of the best. This one's ideal for small apartments. You can stow it away when you're not using it, saving you 50% of space.
It has six different variations in terms of angles, ranging from 30 degrees to flat and a -20 degree-decline. The seats are also comfortable and can hold up to 272 kg of weight.
Price: $329
13. Sunny Health & Fitness SF-E902 Air Walk Trainer Elliptical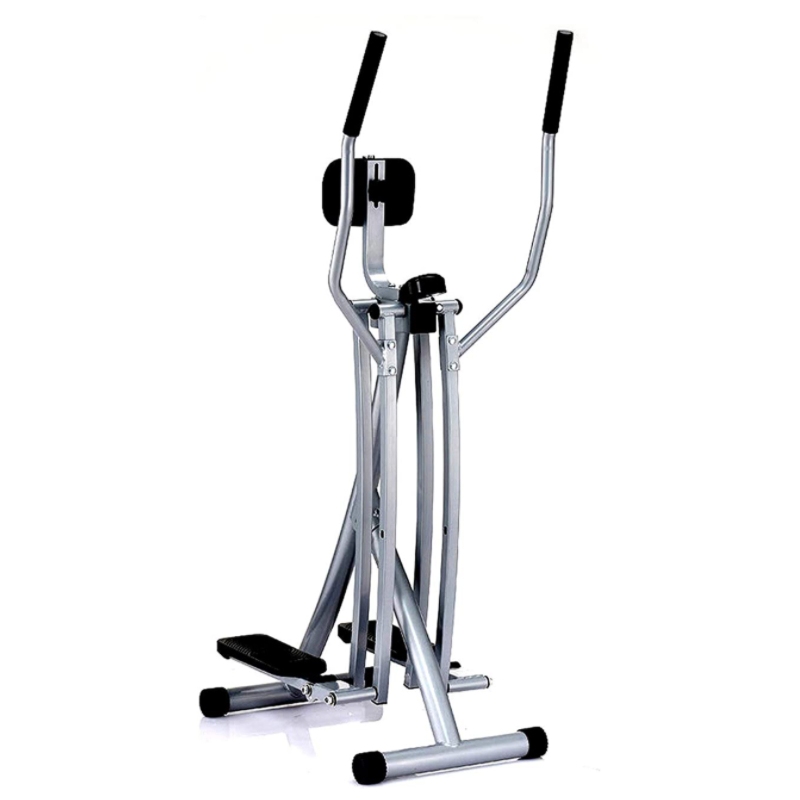 Here's another space saver gym machine you can have at home. The Sunny Health & Fitness elliptical is a piece of must-have equipment for all fitness levels. It's great for a whole body workout.
You won't have difficulty with the grip, thanks to the non-slip pedals. Plus, you can track your distance and time because of the LCD monitor. It also has an abdominal pad for support.
Price: $104.24
14. NordicTrack T 6.5 S Treadmill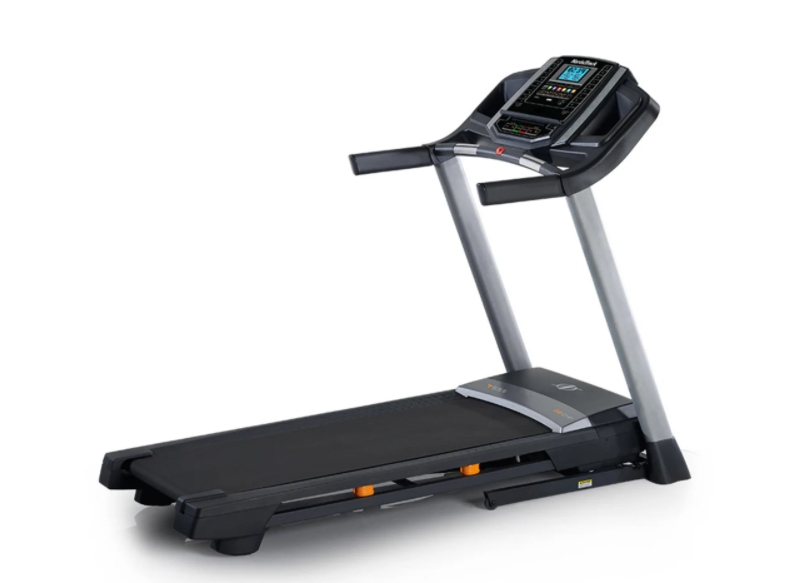 A treadmill is another must-have home gym equipment. And if you're also looking for one that's foldable and compact, go for the NordicTrack T 6.5 S Treadmill. Once you buy this treadmill, you have one-month free access to iFit. It's a personalized training membership.
Love to run with music? Connect it by using the auxiliary port and blast your favorite tunes as you run. Plus, you have access to more than 16,000 workouts and monitor your stats every time you step on that treadmill.
Price: $599
15. Peloton Bike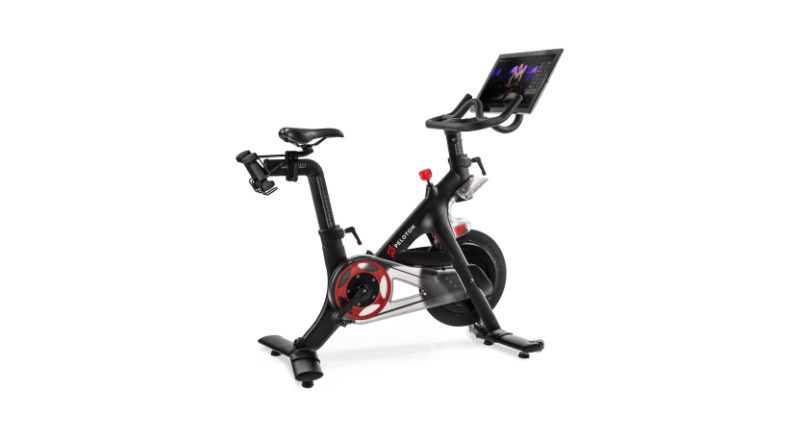 The Peloton bike has skyrocketed in popularity because of the infamous Peloton woman. However, it hasn't stopped potential customers from buying one.
This bike is perfect for your cardio training. You can watch the best instructors in the comfort of your home. Plus, you can have access to all workout videos and features by signing up for a membership. It's one of the best home gym equipment because of its inclusions and value for money.
The bike doesn't take too much space as well, so if you live in a small apartment, you can definitely have this at home.
Price: Starting from $1895
Best Websites To Hire Freelancers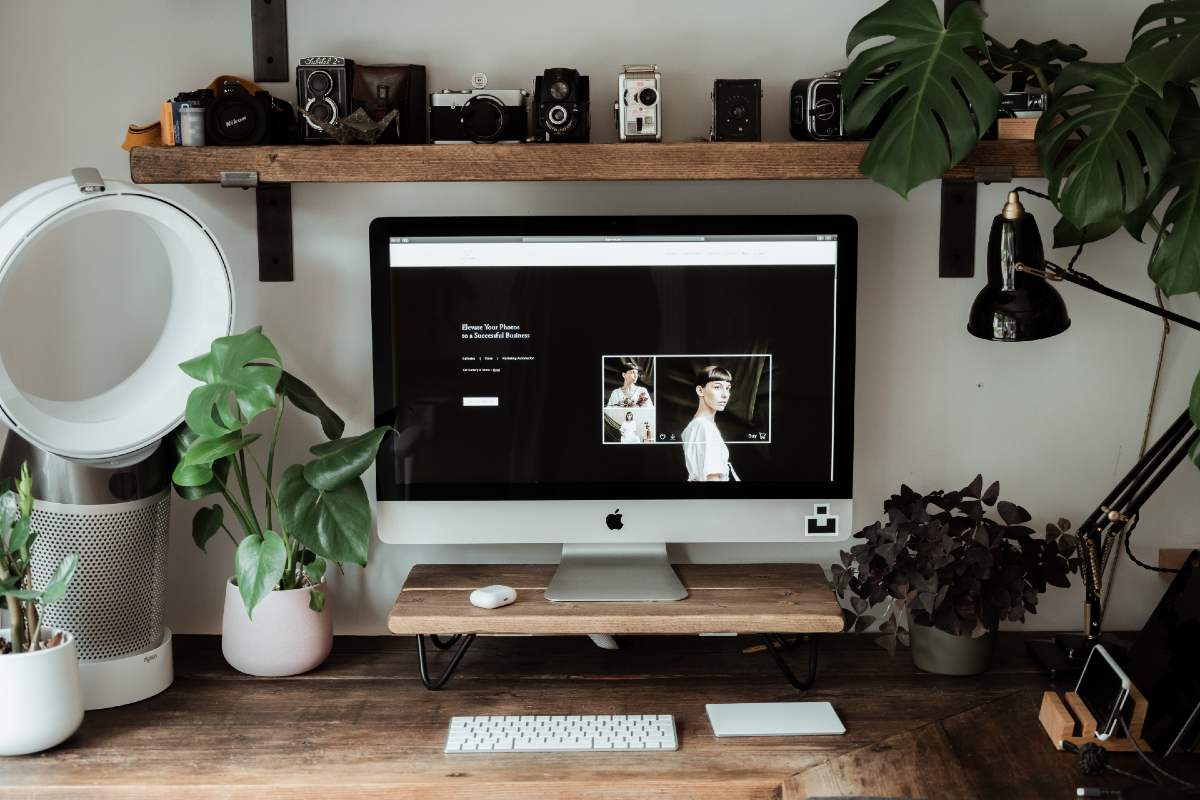 The freelance job market is an invaluable resource for most ventures who can't afford to hire in-house employees. By turning to these service providers, businesses can outsource their operations and marketing needs without spending an arm and a leg.
Here are some of the top freelancer hire website options to check out if you need extra hands to augment your team. We also included the pricing range as well as the pros and cons of each.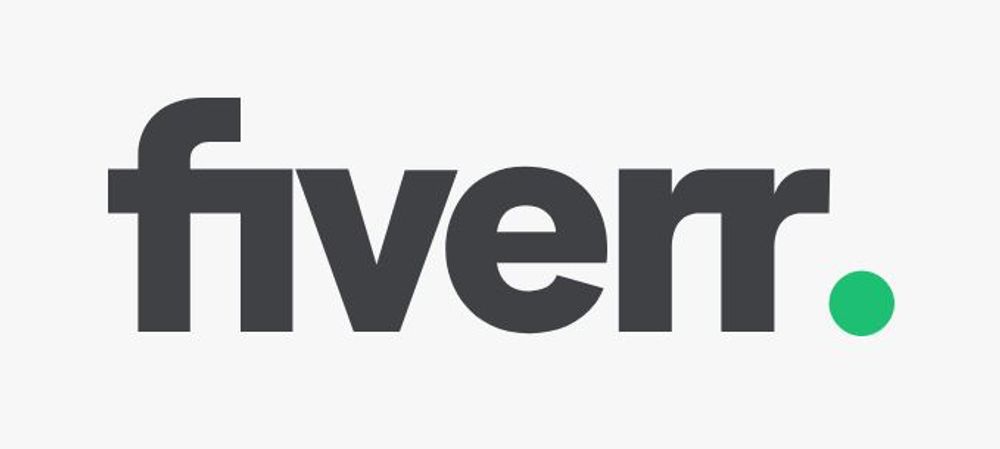 Fiverr promises to help clients find the perfect freelance services – from web and mobile design to WordPress and dropshipping. It's a platform that connects clients with freelancers. They also work to ensure that both parties are protected when it comes to payments.
Pros: The platform allows you to do what you need, depending on your budget. This works well for penny-pinching small ventures, which may have a small amount to spare for services.
Cons: The risk of hiring someone unqualified will always be there. Even though Fiverr won't release the payment if you're not happy with the results, a failed project could be catastrophic if you're working within a tight campaign schedule.
Pricing: As mentioned earlier, pricing depends on the rates set by the freelancer. For WordPress tasks, for example, freelancers charge anywhere between $5 to $100. There's also a processing fee of $1 for purchases up to $20. If the order goes beyond that price point, they'll charge 5 percent.

Upwork prides itself on offering talent on demand and being the world's largest, remote talent platform. Because they have both freelancers and agencies, many ventures find the right fit depending on their needs and requirements.
Pros: You have the freedom to set your project scope – from short-term projects to longer-term contracts. This freelance website also has a dashboard that can be used for chatting, video calling, or sharing files, making it a great collaboration tool.
Cons: Just as with any freelancer hire website, choosing a freelancer to work on your project will always be a gamble. In addition to that, a free plan doesn't grant you access to some of their great collaboration tools.
Pricing: Just like Fiverr, Upwork freelancers charge their rates and bid on projects. Fiverr's basic plan is free. Their Plus package costs $49.99 per month, which comes with dedicated account managers, project tracking, and tailored search results. This goes on top of the freelancer's rates.

This job market platform allows clients to connect with freelance graphic designers from around the world. This freelancer hire website option enables you to get designs through working directly with designers or starting a contest.
Pros: Starting a contest lets you open your brief to the platform's design and pick your favorite design from the submissions. That means you'll have more options from different designers.
Cons: You'll need to pay for a contest package before you can start a contest. The package that you get can affect the number of submissions you get for the competition.
Pricing: As mentioned earlier, a contest allows you to select the best of the best. However, contest package rates can come in steep. Bronze, which costs $299, can get you about 30 submissions. However, there's no guarantee that all these 30 designs are of top-notch quality. If you want to get up to 60 designs from only the top-level designers, you have to cough out $1,299 for a Platinum package.

Penji offers unlimited graphic designs at a flat monthly rate. Technically speaking, you won't be working with freelancers with this platform. But since the main service works to augment your team, specifically your graphic design capabilities, we included it on our list.
Pros: Penji specializes in graphic design, and they claim to have the top 2 percent of designers. If you don't want the risk of hiring someone only to get less than professional results, going for Penji's services is worth it.
Cons: If you don't have a lot of graphic designs created, say you just need one or two designs in a month, it would be more practical hiring a freelancer.
Pricing: Their Pro package comes at $399 per month. They also offer a 15-day money-back guarantee, which is a great chance to try out their services.

If you need someone working on tasks per hour and not per project, you might want to consider People Per Hour. All it takes is creating a task and waiting for freelancers to send you proposals.
Pros: You can search the platform's listings of freelancers with ratings and reviews from previous clients. Doing so can help you pick the right person for the task you have at hand.
Cons: Some buyers may find the platform's service fees a little higher than the other freelance platforms that offer the same services.
Pricing: The platform charges a 10 percent service fee for providing access to freelancers with rated and verified work experience. On the other hand, if you want access to freelancers who were handpicked and interviewed, you have to opt for People Per Hour Plus, which charges a 15 percent service fee.
Best Monitors for Work From Home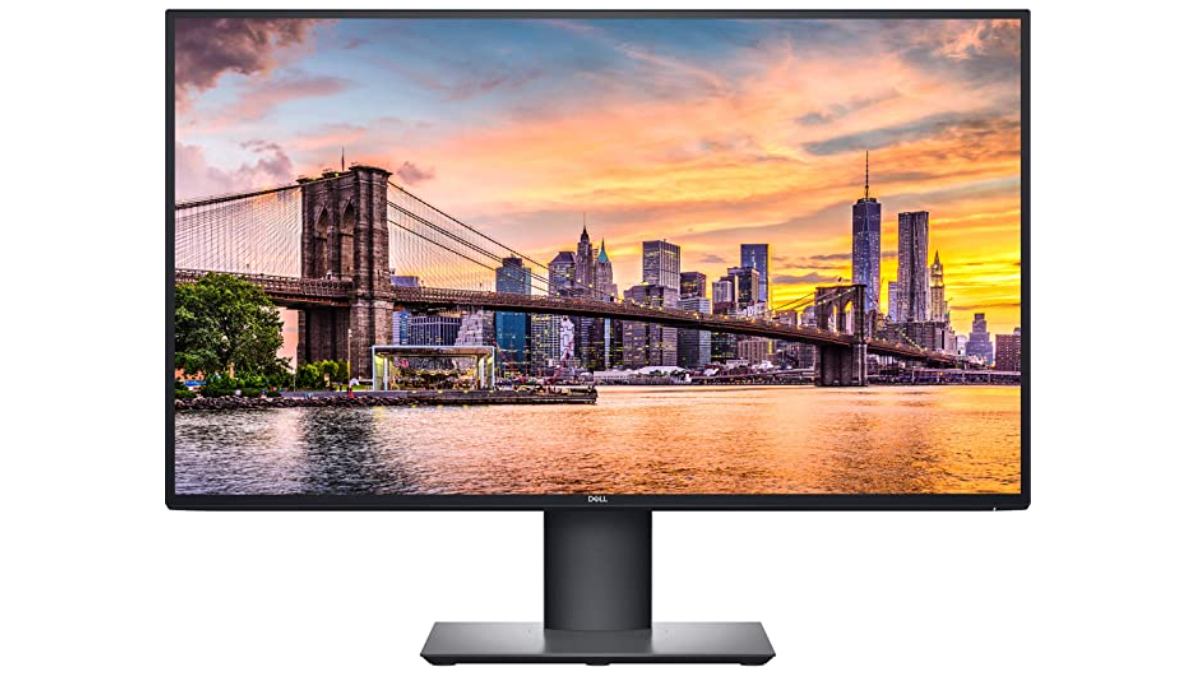 The coronavirus pandemic has forced a lot of people to work from home. That said, it's no surprise that home office setups have been getting more attention these days – from computers and lighting to storage and decor.
The computer monitor is one of the home office components that can make a huge difference in productivity. Getting the right one that fits your daily grind and unique requirements could allow you to get things done easier and faster.
Here are some of the best work monitors in the market if you feel the need to upgrade your work-from-home setup.
1. Acer Predator X27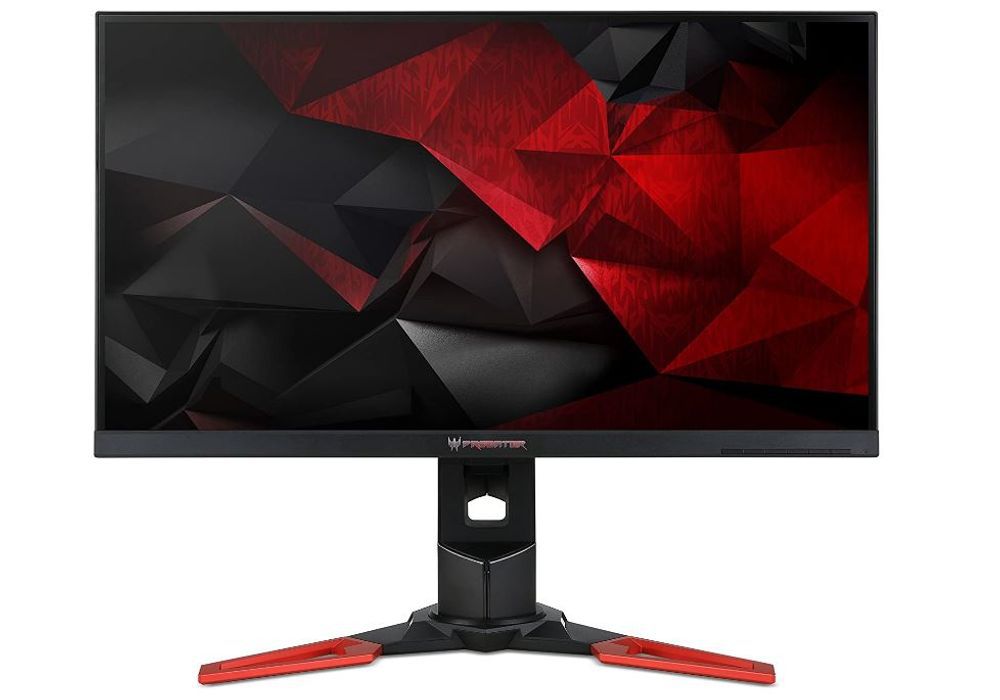 Acer Predator X27 has a 27-inch display, an aspect ratio of 16:9, and a screen resolution of 2560 x 1440. Since this is a gaming monitor, it's one of the best LED monitor options if you work hard in the day and play harder at night (or vice versa). It also has built-in eye protection, and it's ergonomically designed to help users fight fatigue.
Price: Acer Predator X27 sells for $572 on Amazon.
2. Lenovo ThinkVision M14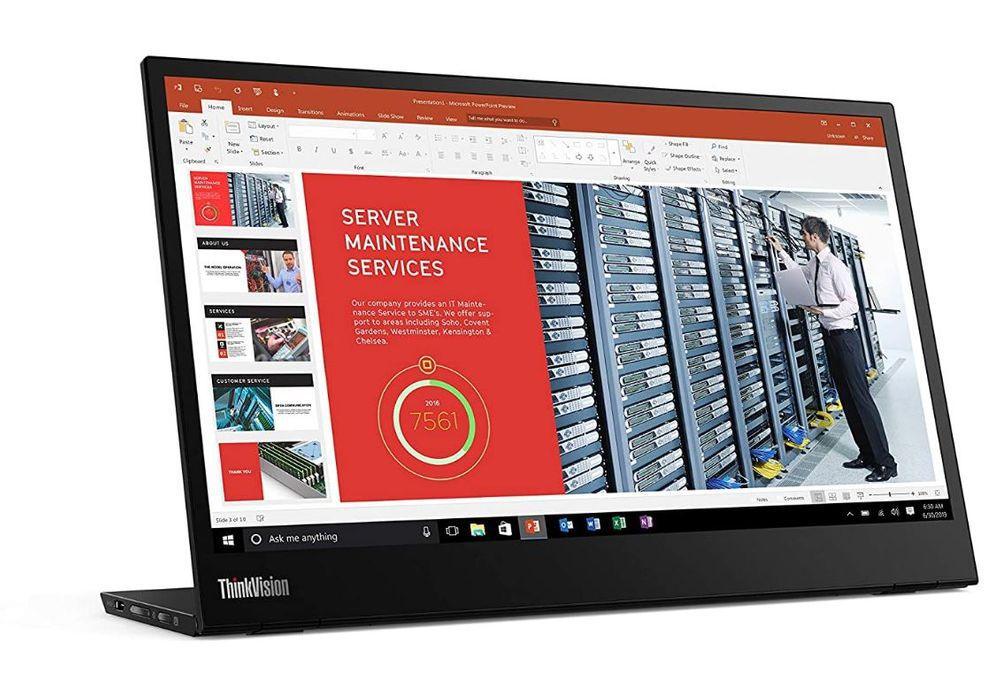 Lenovo ThinkVision M14 has a display size of 14 inches, so it could be the best external monitor for a laptop with just the right size. The LED display has a resolution of FHD 1080p, with 16.7 million colors. It's also tilt-adjustable and comes very light at 1.26 lbs. In addition to that, it has two USB Type-C ports, allowing you to connect your gadgets with ease.
Price: Lenovo ThinkVision M14 sells for $230.06 on Amazon, making it one of the best budget monitors on our list.
3. AOC U2879VF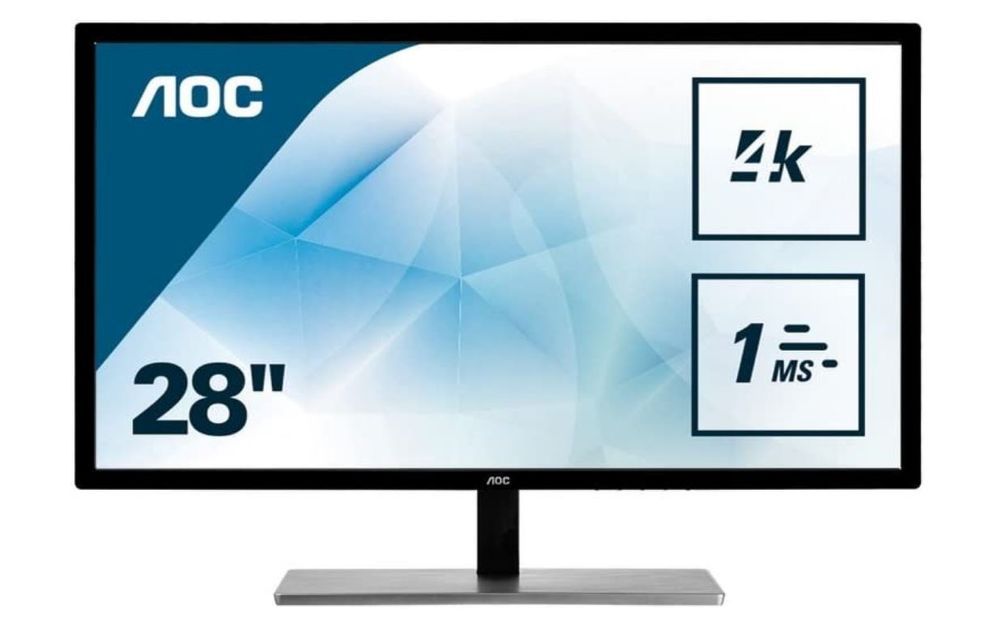 AOC U2879VF features a 28″ Class TN panel with a 3840 x 2160 resolution and a 16: 9 aspect ratio. If you hate monitor lag, this product's rapid 1ms response time will not disappoint. In addition to that, its 1 billion colors allow for rich details and surely make digital images come to life. AOC is an HD display technology leader, and they certainly showed their device design prowess with this one.
Price: You can buy AOC U2879VF on Amazon at $352.
4. Dell UltraSharp U2720Q 27 Inch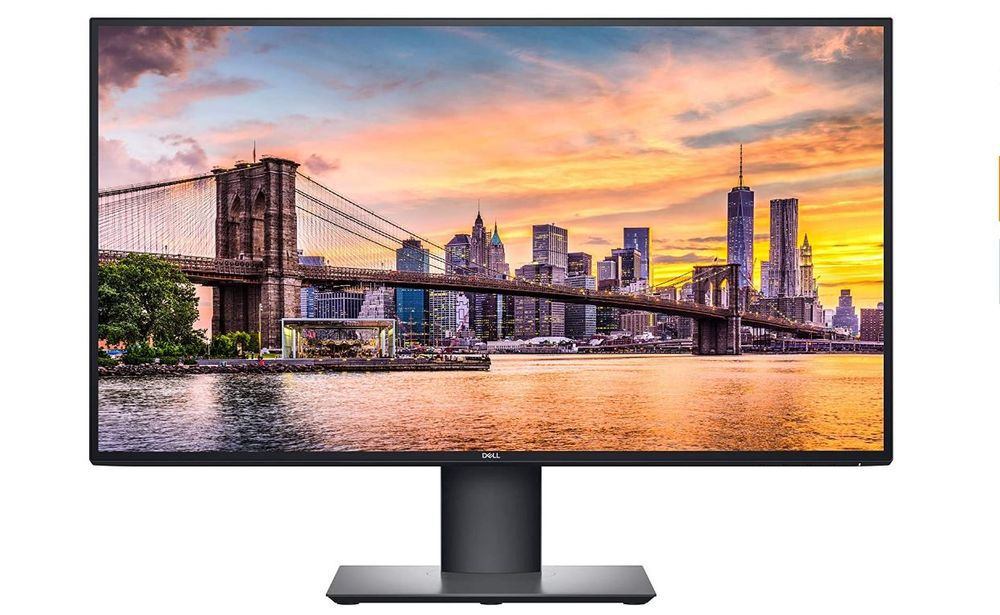 Dell UltraSharp U2720Q 27 Inch is one of the best Dell monitors to consider if you need crisp visuals for your job. This 27-inch monitor features a 4K UHD LED with 3840 x 2160 resolution. That said, it delivers exceptional visuals with consistent and vibrant colors. The monitor also has DisplayPort, HDMI, USB ports, and Audio Line out for connectivity.
Price: Dell UltraSharp U2720Q 27 sells for $570.36 on Amazon.
5. Philips Brilliance 499P9H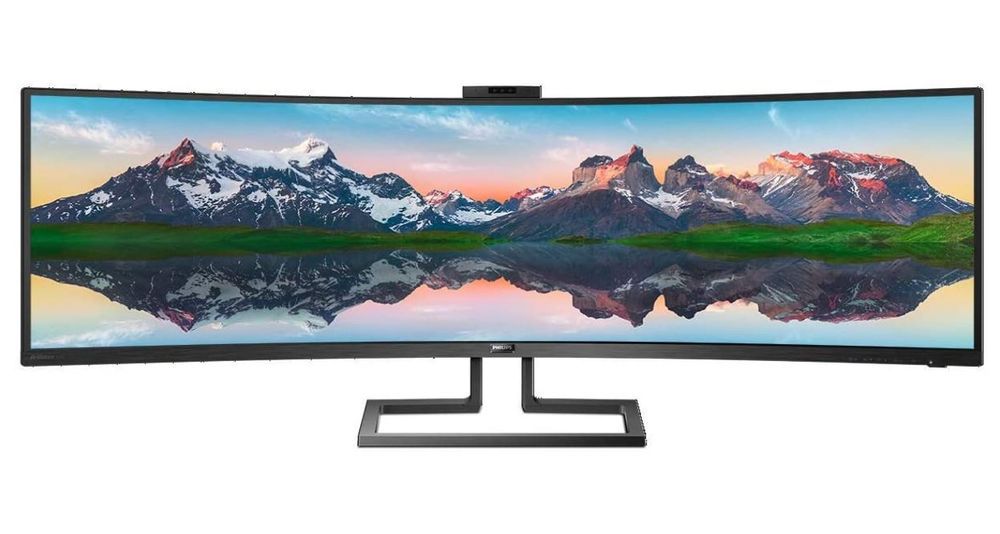 If you're looking for a curved monitor good for office work, check out Philips Brilliance 499P9H 49″ SuperWide Curved Monitor. This 48.8-inch viewable LED monitor offers a dual QHD and 5120 x 1440 resolution. In addition to that, the 1800R curved VA screen allows for an immersive field of view with outstanding color accuracy. It also has built-in speakers and Windows Hello pop-up webcam that's foldable for privacy.
Price: You can buy Philips Brilliance 499P9H for $1,323.98 on Amazon.
6. Acer V276HL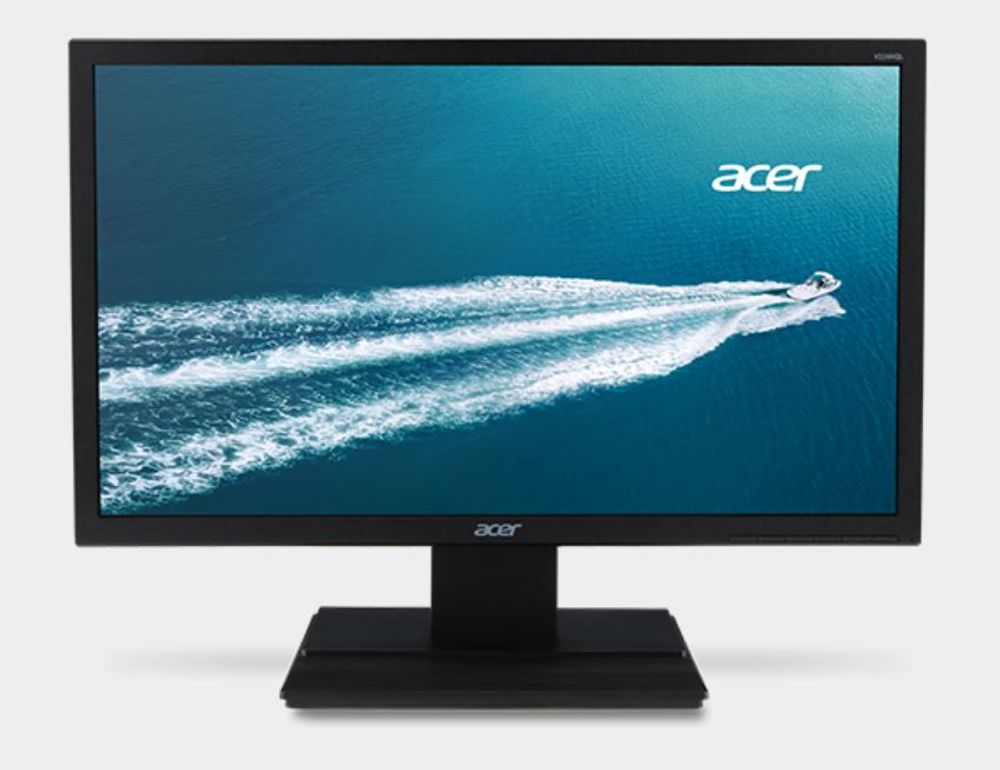 Acer V276HL is one of the best monitors you can use on your desk or mount on your wall. The brand's V6 Series monitors feature a screen that smoothly tilts, allowing for personalized use. If you don't like things scattered all around your table, this monitor has a magnetic stand that can keep things such as paper clips organized.
Price: Acer V276HL costs $349 on Acer's website.
7. ASUS Pro Art Display PA278QV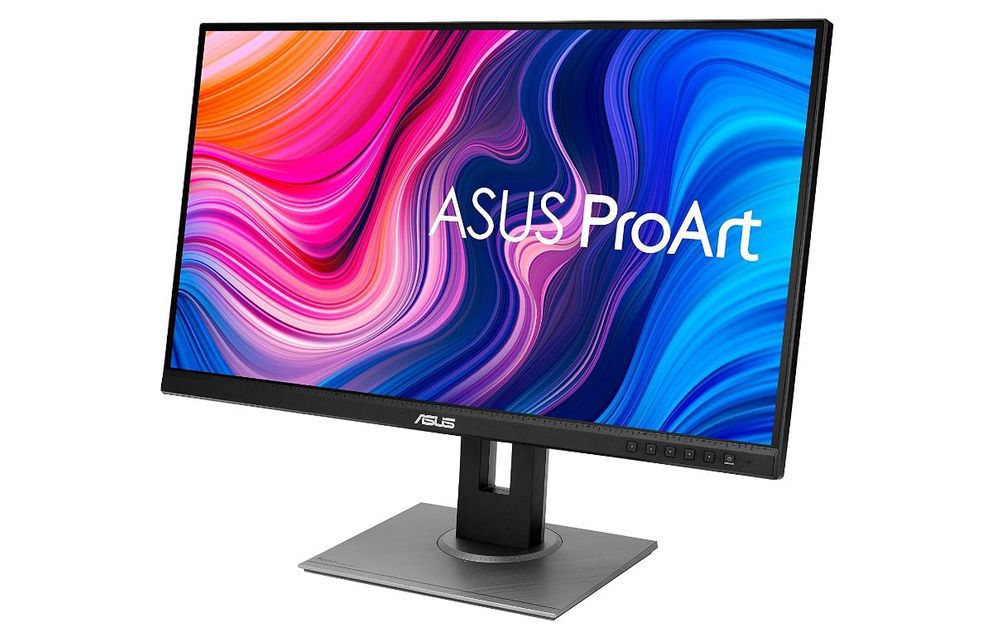 Next on our list of best work monitors is ASUS Pro Art Display PA278QV. This 27-inch WQHD monitor has a resolution of 2560 x 1440. In addition to that, the frameless design will give your home office a modern and minimalist look, whether you use it with the stand or mount it on the wall. As for connectivity, it has Mini DisplayPort, DisplayPort, HDMI, dual-link DVI-D, audio-in, earphone jack, plus four USB 3.0 ports, allowing for maximum flexibility.
Price: ASUS Pro Art Display PA278QV sells for $294.99 on Amazon.
8. LG 24 Inch UltraFine 4K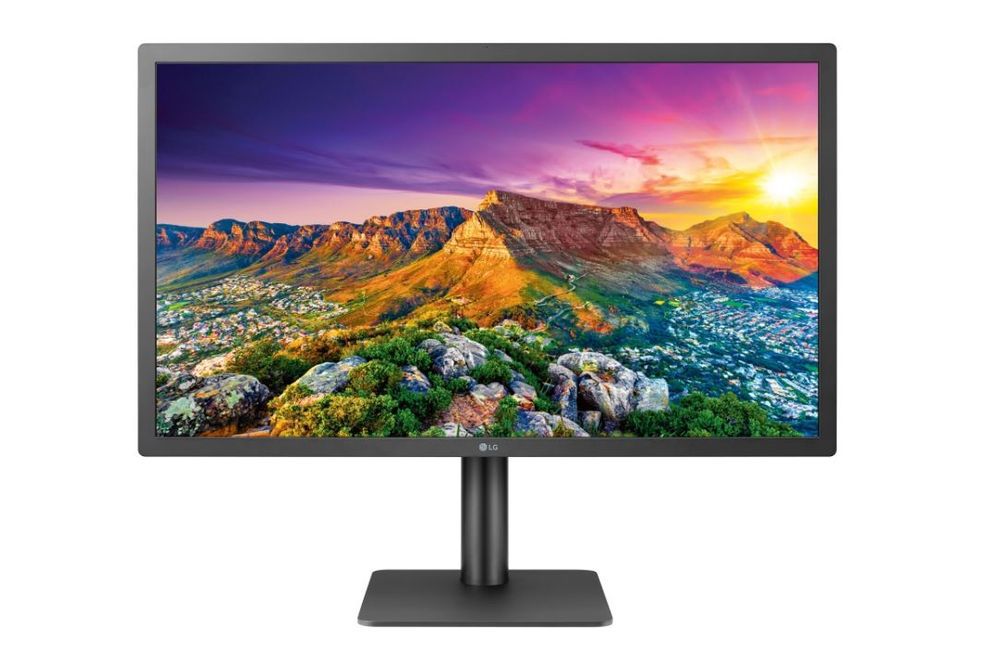 Next on our list of best work monitors is LG 24 Inch UltraFine 4K. If you want a stunning and high-quality UHD display with over 8 million pixels, check out this one. It supports an LG UltraFine™ 4K Display, resulting in life-like images and razor-sharp text.
Price: You can buy LG 24 Inch UltraFine 4K for $699.99 on LG's website.
9. BenQ PD3200U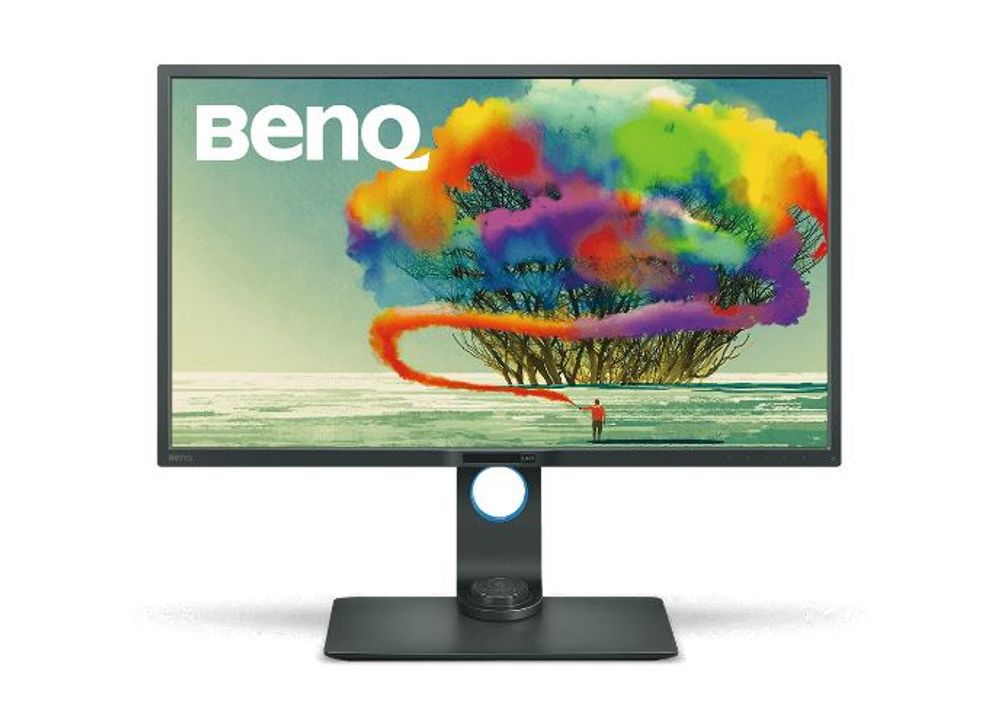 BenQ PD3200U has a 32-inch, 4K UHD LED monitor. It delivers absolute color precision as well as an ultra-detailed high resolution. As a result, it's not only in the running for the best monitor for reading documents but also for image-related tasks such as editing photos or videos.
Price: You can buy BenQ PD3200U on BenQ's website for $ 699.99.
10. HP Pavilion 32 QHD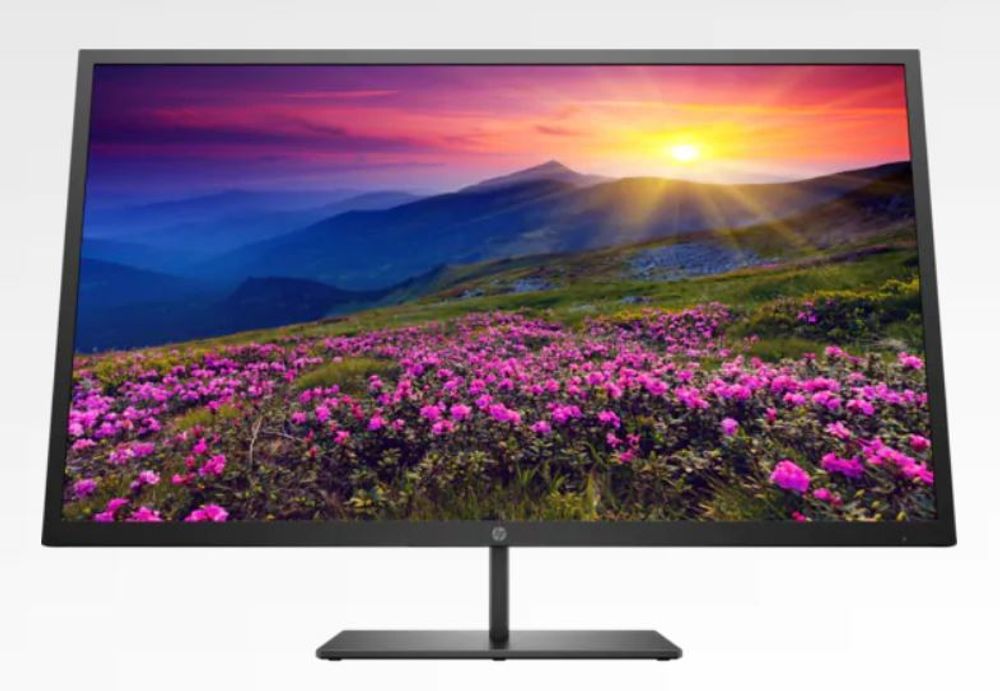 Last but not least on our list of best work monitors is HP Pavilion 32 QHD. This monitor features quad high definition (QHD) content. As a result, you can expect the images to appear bold, big, and immersive. In addition to that, this device makes it easy to connect your devices. With a dual HDMI and DisplayPort™, you can plug in your gadgets without using additional adapters.
Price: HP Pavilion 32 QHD retails for $339 on HP's website.