My Honest Review Of The Opkix One After 3 Months Of Use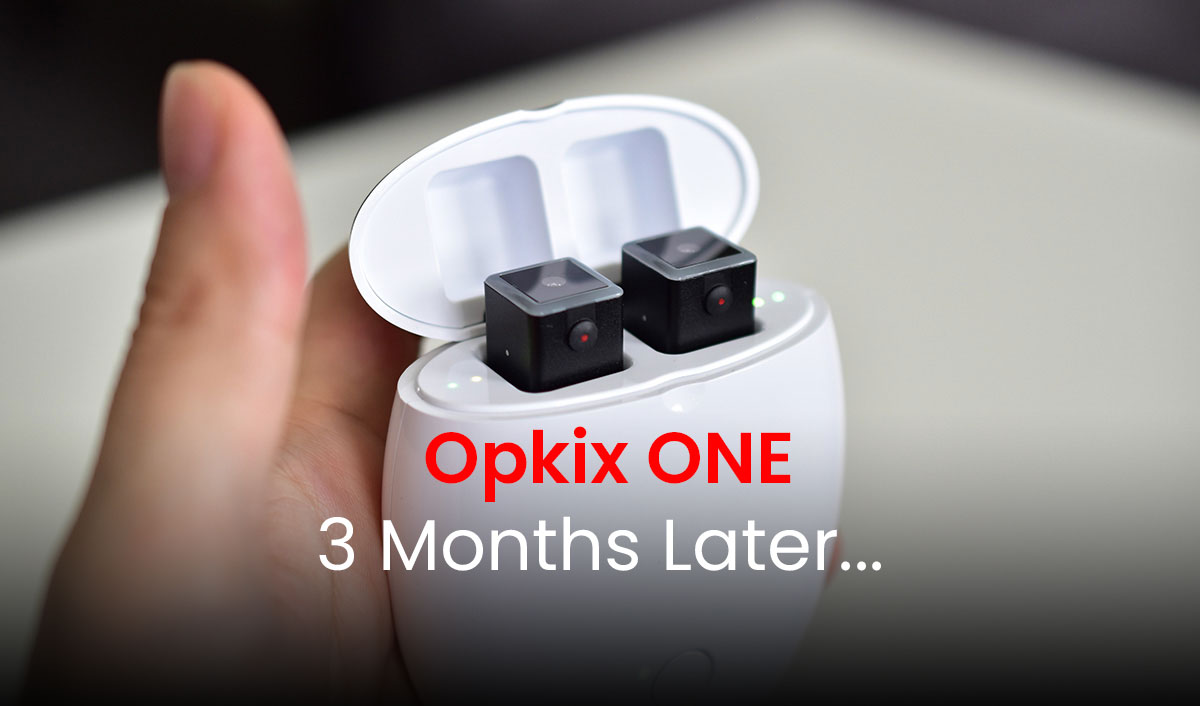 The Opkix is unlike anything else on the market right now. If wearable tech and action-cameras had a child together, the result would be the Opkix. We previously reviewed it on Owner's Magazine. See the review here.
However, our team was so impressed with the Opkix that we decided to test it for 3 months and write a much more in-depth look at what it can really do. In our extended review of the Opkix we discovered a lot of things that weren't obvious at first. We found even more things to like about it and also unearthed quite a few issues.
Here's what we found after 3 months of using the Opkix on a daily basis.
How Did I Use It?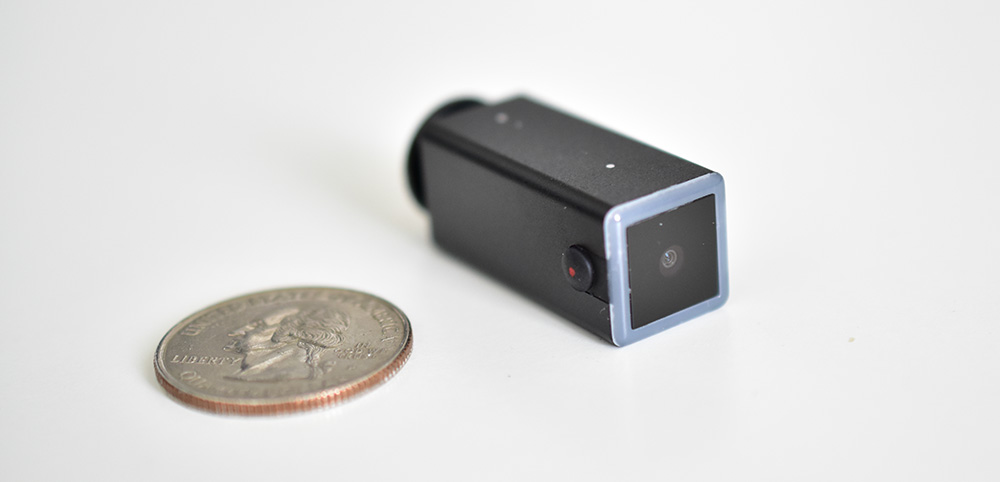 The Opkix comes with accessories to clip it onto your glasses or hat. Luckily I wear prescription glasses 24/7, so it was fairly easy to adapt it to my daily routine. For the most part, I just carry the Opkix in my bag with me and have one of the cameras clipped onto my glasses at all times.
One of the best use for the Opkix that I found was having it as a video camera that was literally always on and always within reach. Whenever an opportunity for a video comes, I would simply press the bottom on the camera, and it would start recording.
The Opkix Is A Game Changer…
If I wanted to record something smartphone where I'd have to take it out of my pocket, unlock it, open the camera app, choose "Video", focus…and then finally hit record. I'm usually discouraged from trying unless the moment absolutely NEEDS to be captured.
Everything changed with the Opkix. One of the most amazing yet subtle features of the Opkix is that there's no on/off buttons on the cameras. You just tap the "record" button and it begins recording. The fact that it's always on and always available makes it so easy and seamless to record quick clips. It was so easy to record that I find myself recording even the silliest moments in my day that I would've never thought of capturing.
At the end of the week, I'd have a whole collection of these short funny clips of my week that I never had before. This little device completely changed the way I capture moments in my life. It's not just the important moments that deserve to be captured anymore. Now it's everything in between.
Immersive 1st Person View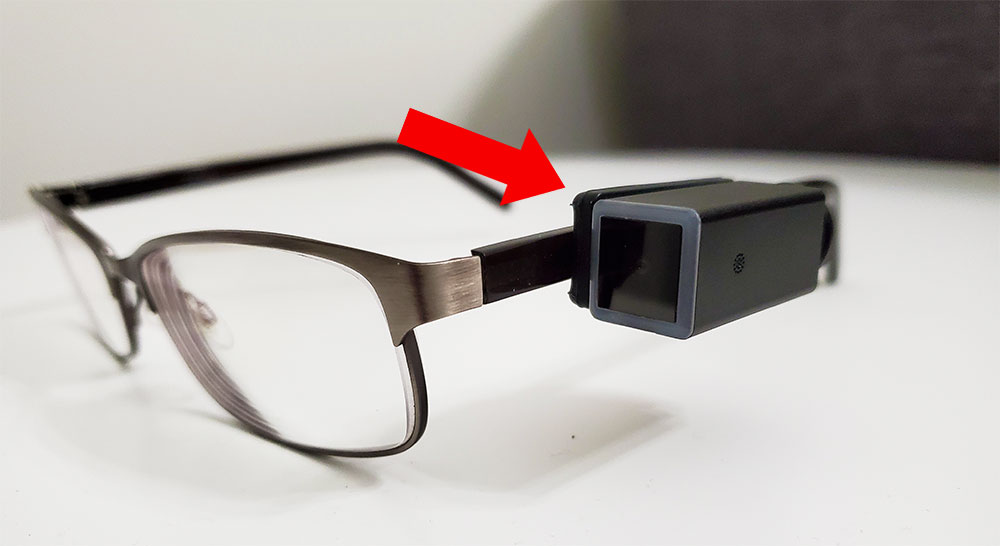 This is the first time you're able to create immersive 1st person view content. Holding your phone up to your face is awkward. Having a Go-pro mounted in front of your chest or helmet makes you joke in normal settings. The only product on the market right now that lets you actually record AND be a part of the conversation and experience is this Opkix. For the first time, you can record people singing "Happy birthday" AND clap at the same time.
The cameras can also be used in any orientation. No matter what orientation you record in, your videos will never be upside-down.
My one concern with the Opkix is that the halo light around the camera can't be turned off when you're recording. This is often obvious and glaring to others that you're recording them and can also take you out of the moment. The lights are especially noticeable under lowlight. Hopefully, this gets fixed in future updates.
Battery Life & Portability
The actual record time is about 10 – 15 minutes for each camera. After they're depleted, I can just put them back into the egg and recharge. Recharging the cameras from 0 – 100% is fast and I'm usually able to get back into the action quickly. Considering the cameras are always on, battery life is pretty good. Leaving the house with a fully charge egg it's able to last me an entire day and returning home usually with 20 – 25% juice left.
Having the cameras always on my glass also wasn't much of a hindrance because it's so lightweight you forget it's there. Although I do get a lot of questions about it since it does stand out.
Video Quality
This was a hit and miss for me. Video quality was capped at 1080 resolution, which isn't a problem. The problem is the quality of the videos. The lenses are great during day-time and when there's an abundance of light. However, the camera fails to accurately capture colors when you're indoors or in low-light situations. The halo light around the lens doesn't do much.
There's also a lot of over-saturation in some of my clips. I certainly can edit these clips to be perfect, but that defeats the purpose of the Opkix. It's meant to be a user-friendly device for the average everyday person to capture moments. I shouldn't need to boot up any video editing software to correct the clips.
If this was a $99 device, I wouldn't complain. But given its $299 price tag, most would expect better quality videos.
Connectivity Issues
After a day's worth of recording, I usually plug both cameras back into the egg and then try to extract the clips. You can't plug the egg into your computer via USB to extract the clips. The only way to get the clips off the cameras is through the App via Bluetooth. The App is very well designed and you can see a lot of work went into refining it. It's intuitive, easy to use, and has a lot of great features. Overall, a polished product.
The connectivity on the other hand – a complete failure. Pairing the egg with your device the first time was easy. But connecting the egg with your device afterward is a nightmare. It would connect sometimes but not always. When you hit "Connect" on the App, it takes a lot longer than it should connect. The wait is usually between 10 – 15 seconds before it tells you connection failed and to try again. I tested this with an Asus Zenfone 6 (Android), Samsung S20 Ultra, and iPhone 11, all with the same connection problems.
Eventually, I learned that the device connects best when the egg is above 30% battery. I don't know if this is a bug or done for a specific purpose. However, a warning or some instructions on the App to connect would be appreciated.
Recording videos with the Opkix is an enjoyable good experience. Exporting them is another story.
The App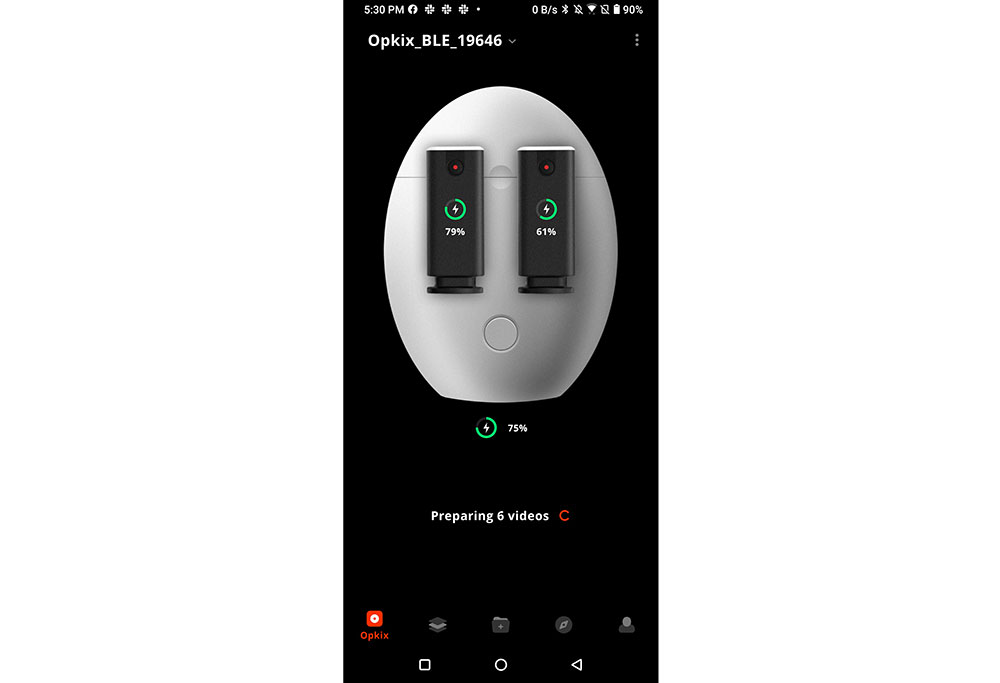 The App is about 50% of the product if not more. The egg can't function without the app. It's available for both Android and iOS. Usually, tech hardware that has an app companion tends to overlook the user experience and functionality of the app. Not this time. The team over at Opkix invested heavily in the design and development of the App, and it shows. The main connection screen shows you a neat image of the egg.
The app works flawlessly and does everything you'd expect it to. However, there is one major downside. Exporting videos from the cameras to your device takes far too long. For a 10 minute clip, you'd probably wait about 5-10 minutes to be fully exported.
Image stabilization
The image stabilization process is actually done via software through the App. And for the most part, it's pretty good. After you've exported the video clips from the camera, there's an option for you to Stabilize the video. Again, this was another source of pain for me. I wish video stabilization was done automatically. Given the nature of 99% of the video clips, I can't imagine anyone NOT choosing to stabilize their videos.
Time-consuming Video Processing
I do believe the folks at Opkix thought extensively about their user's experience. However, they missed a major one. The time it takes to export and process the videos. My smartphones, although clunkier to use, can automatically stabilize everything I record in real-time.
I understand there may be a hardware limitation given the size of the cameras on the Opkix, but having the video stabilization be an extra step AFTER I export the videos is a mistake. The export time is already extensive. Now I have to wait just as long all of the videos to stabilize.
Not to mention, there's no option to "stabilize all". I have to sit there and manually click "Stabilize" on every single video. All the fun, seamlessness, and intuitiveness of the Opkix is completely derailed because of this.
Final Verdict
The Opkix is trying to do something new and for that alone, it should be celebrated. For my 3 months of using the Opkix to replace my smartphone as a primary video camera, I enjoyed every moment of recording. The portability, ease of use, and plethora of attachment accessories made it incredibly simple to integrate the Opkix into my day.
My biggest surprise after 3 months was the sheer volume of video clips I now have. Scrolling through my collection, I'm amazed at all the tiny little moments in my life that had been captured.
The Opkix is an innovative tech that found a specific niche in the wearable market. There's simply nothing like it. Despite the connectivity and time-consuming video processing issues, I still think it's a great product with massive potential. At $299 it might look expensive, but trust me you'll be recording with this thing a lot. For countless hours of footage you'll be able to capture on-demand with the Opkix, $299 is a steal.
Suunto 9 After 3 Months: Review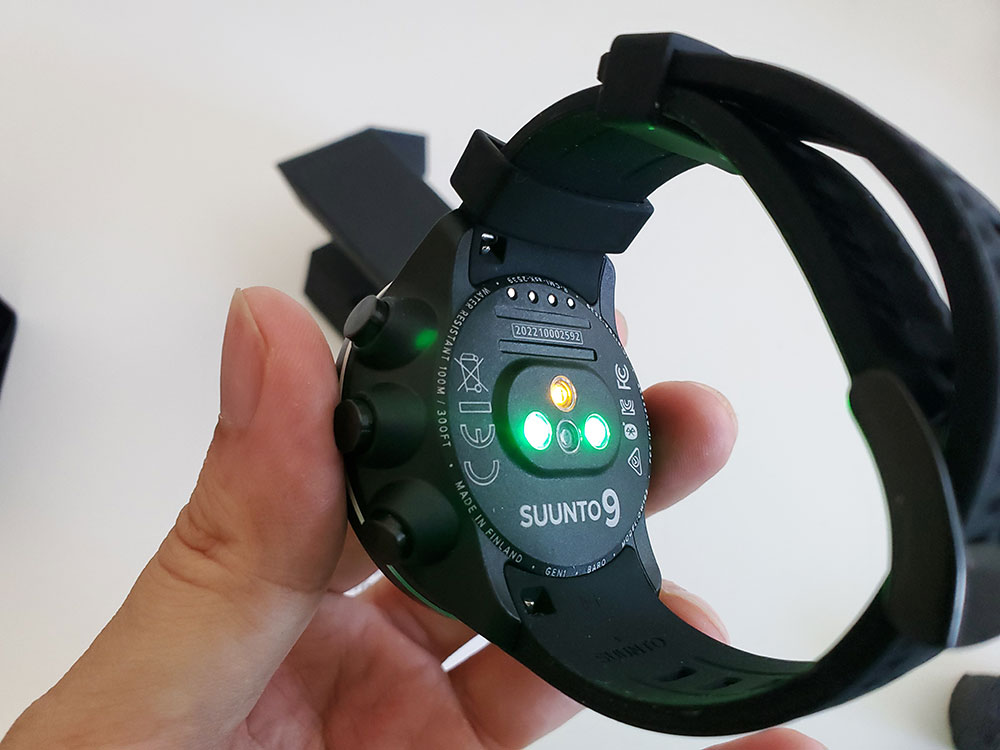 The Suunto Baro 9 isn't for everybody. It isn't trying to beat Apple or Samsung or trying to replace your Fitbit. The smartwatch has a specific audience in mind – ultra athletes and those who need a reliable smartwatch when all else fails. The Suunto Baro 9 is the success of the Spartan and many considers it the Spartan V2. If you're an athlete, an ultra-marathon runner, or an avid adventurer seeking a feature-rich smartwatch with insane battery performance and built like a tank, then continue reading.
What's in the box?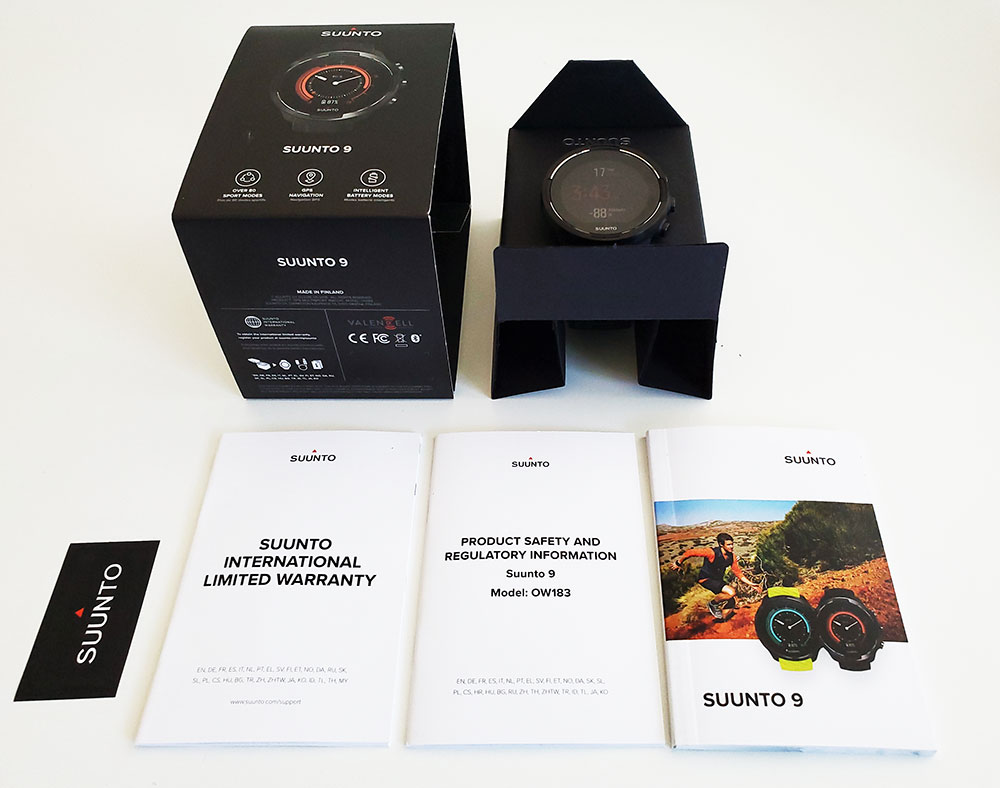 The Suunto 9 comes in an all black paper box. It's no frills packaging gets the job done and lets you access the watch without too much unpacking. Inside you'll find the watch itself, a magnetic charging cable, sticker sheet, and a comprehensive manual covering multiple languages.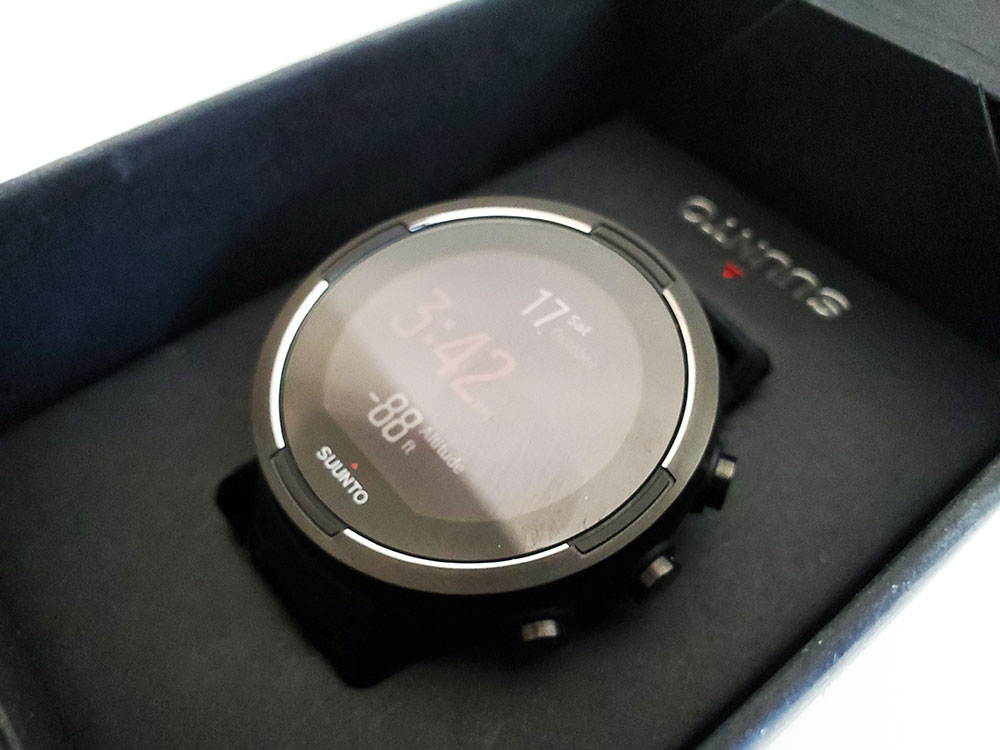 Overall, we appreciate the smaller footprint packaging. It is 2021 after all, and we're glad brands are ditching cumbersome packaging to inflate the value of what's inside.
Size & Weight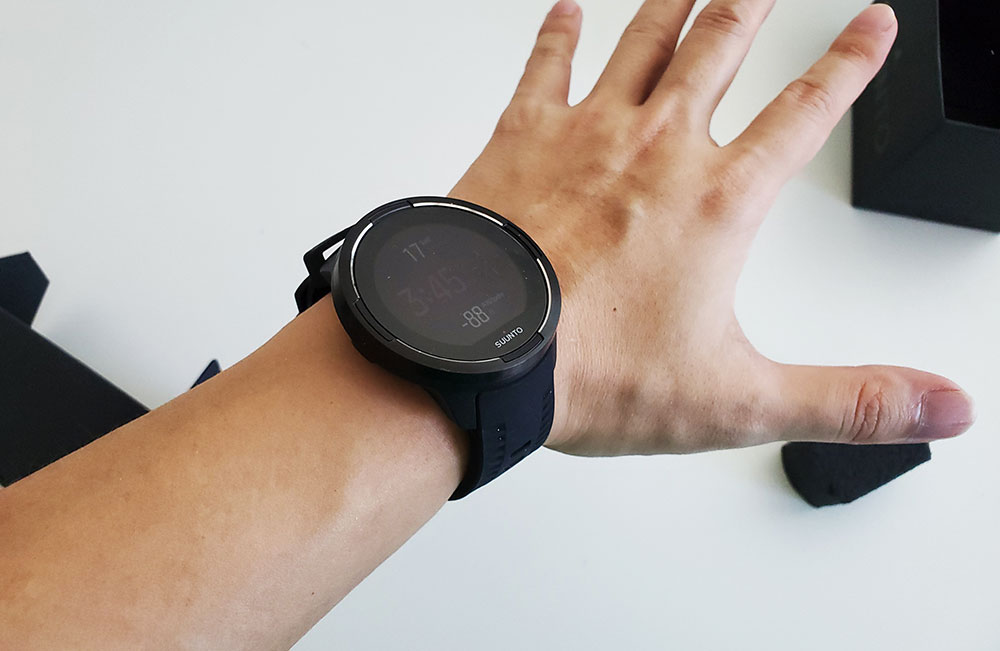 This is beefy watch without a doubt. Coming in at 50mm in diameter and 7mm deep, the size is noticeable especially on average to smaller wrists. The case and bezel are made of stainless steel and a composite materials. The watch feels sturdy and reliable in your hands. The weight is evenly distributed along all the surfaces making the overall feel of the watch actually light.
The Screen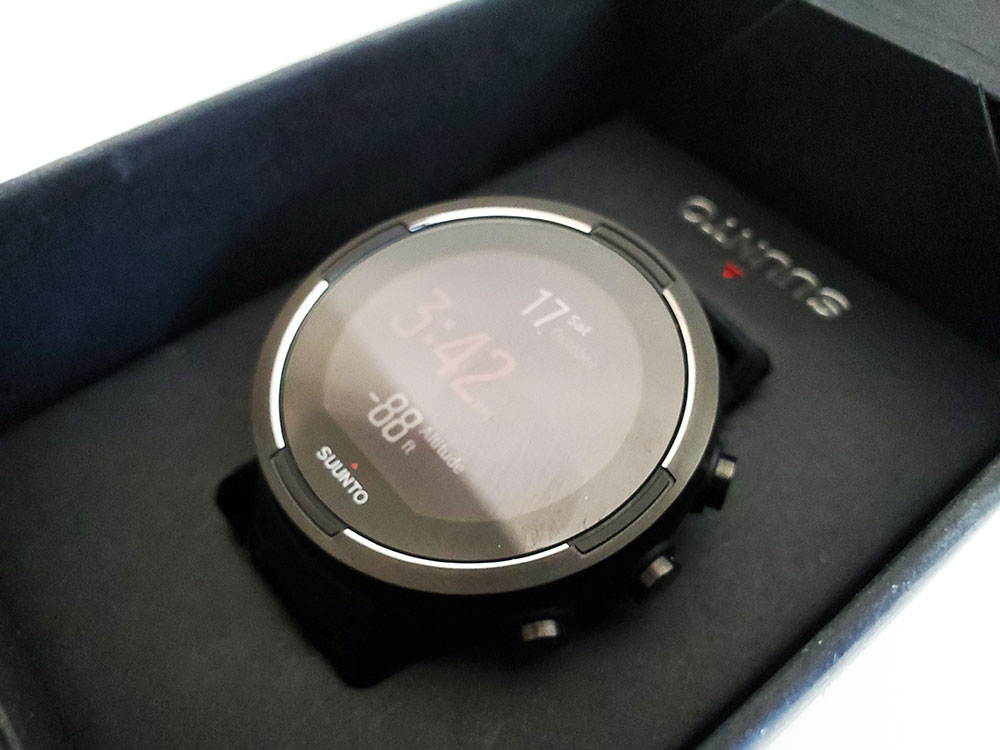 The Suunto 9 sports a 320×300 pixel resolution touchscreen. The face is covered by sapphire glass making it resistant to scratches and normal wear and tear. The 3 buttons on the side lets you do all of the adjustments along with the touchscreen display. The display is a bit on the basic side. There aren't many flash animations or even transitions. The background is black, I suspect that's mainly to optimize for battery life.
Navigating the different features and functions of the watch is fairly easy and intuitive. Manual isn't necessary so long as you put a bit of time into learning the different menus.
Navigation
One of the core selling features of the Suunto 9 is its accurate GPS that uses the United State's GPS, Russian's GLONASS, and the Japan's QZSS satellites. Being capable of using all 3 makes this watch far more accurate and reliable than other smartwatches that can only use the United State's GPS satellites.
The watch also comes with Fusedtrack, a proprietary feature developed by Suunto's engineers to optimize performance by combining GPS signal and motion sensor data to give reading on your current location. This help reduce battery strain and keeps the GPS function running even when you have limited signals.
Battery Life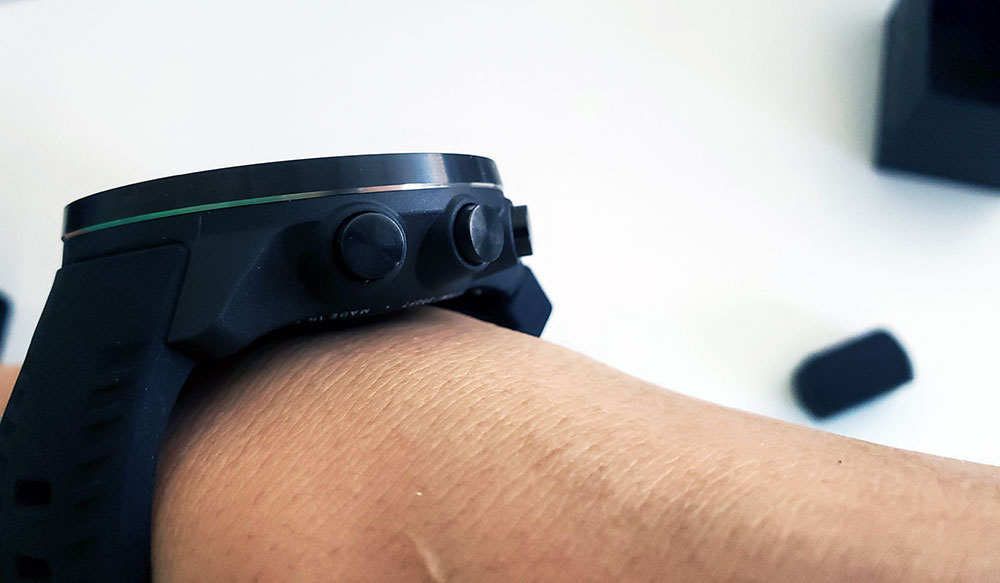 Battery life is where the Suunto 9 outshines many of it's competition. The Suunto 9 is built on the promise that this watch will be with you for the whole journey. Many of the built-in apps offer 3 different performance modes you can select from, letting you know roughly how much you can squeeze out of the battery.
Performance mode with everything turned on will get between 20 – 25 hours. Endurance mode will give you about 40 hours. Meanwhile, Ultra mode can go as far as 120 hours on a single charge. That's impressive battery life.
During our testing, we had a hard time getting the watch down to 50 percent through our daily activities. Even on Performance mode with GPS on and screen brightness at 80%, the Suunto 9 easily survived 2-3 days on a single charge. This is easily one of the best battery life we'd ever tested in a smartwatch.
Final Verdict
We felt like we cheated on the review a bit. Testing the Suunto 9 during a pandemic lockdown while logging average workout activities seemed a bit underwhelming. It's like reviewing a Ferrari while driving the 25mph speed limit.
However, even with our limited activities to test, the Suunto was impressive in everything that mattered. This is a high performance, accurate, and reliable smart watch built for the ultra athletes. The Fusedtrack technology can also be a lifesaver if you're a runner who often explore areas with sketchy signals.
The Suunto 9 is an easy smartwatch to recommend to athletes given it's capabilities, build quality, and extreme battery life. For the average consumer who's afraid of the wild, $600 can be a tougher sell.
The Jaw-Dropping Finale of The Mandalorian: A Recap and Review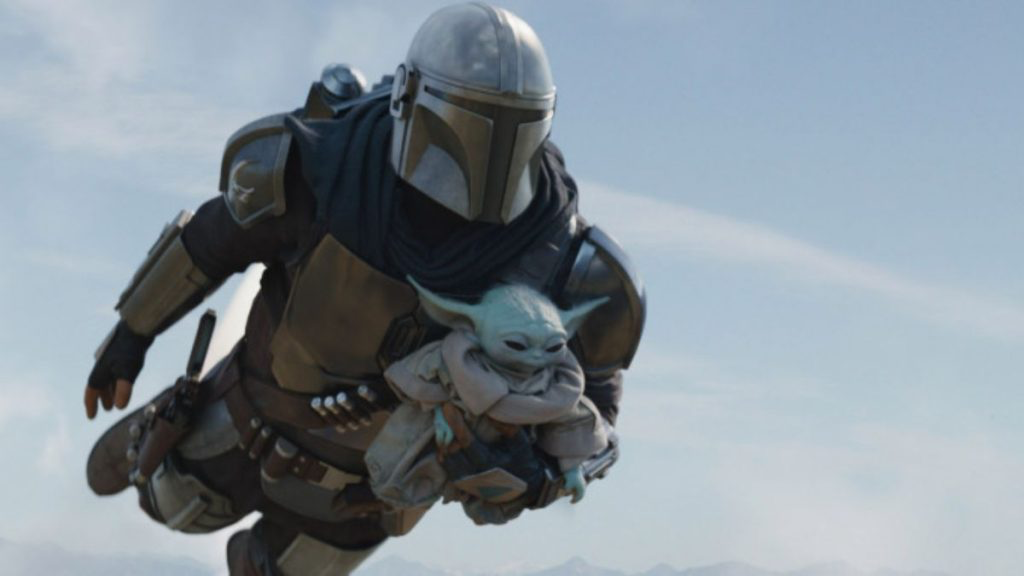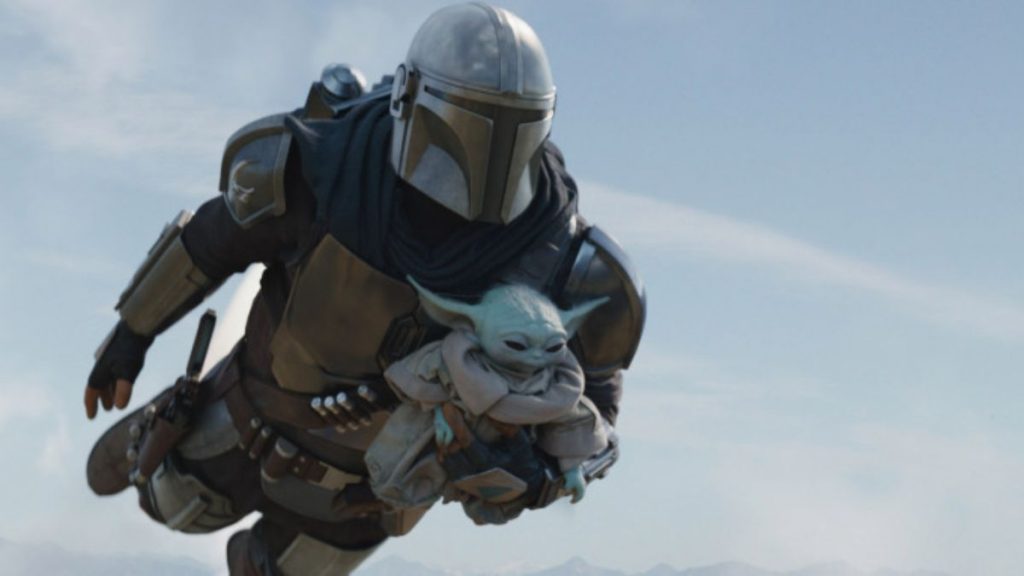 Courtesy: Lucasfilm Ltd.
Warning: Spoilers
Last year, Disney+ became available and promised a slew of original entertainment to its subscribers. While they have yet to follow through on the quantity, the quality of their material, namely The Mandalorian has surely delivered. The finale to the second season was released on Friday and the tale of the lone bounty hunter and 'the child' seemingly came to an end. Fans of the series are clamoring with excitement. All of them are asking the same question: what's next?
Synopsis
In the finale episode of The Mandalorian, our hero must rescue the child from the clutches of the evil Moff Gideon. The Mandalorian recruits the help of fan favorite, Boba Fett along with Cara Dune, Fennec Shand, Bo-Katan, and Koska Reeves – four of the gnarliest heroines the galaxy has ever seen.
Cut to action
The episode wastes no time as Mando and crew literally crash land onto an Imperial vessel and start blasting. They are met with the usual incompetent stormtroopers. At one point, Cara Dune's machine gun/blaster jams. So, she uses it to bludgeon a whole squad of troopers without sustaining so much as a scratch. Seriously, where does the Empire find these guys? While the stormtroopers don't provide much opposition, the darktrooper droids are a different story (cue the twisted dubstep). The Mandalorian faces off against one and barely escapes with his life.
Trouble strikes in the end when the child is safely in the Mandalorian's arms and Moff Gideon is in cuffs. The darktroopers come back in higher numbers. Defeat is surely imminent.
Literally Everyone at 34:30 of season finale #mandalorianfinale #Mandalorian pic.twitter.com/WZ8ejfz4bY

— sravani somepalli (@sravani_s55) December 19, 2020
Guess who's back
And that's when the show delivers a surprise ending that had every viewer's jaw on the floor. A young Luke Skywalker shows up to save the day. He arrives in an X-Wing donning his signature green lightsaber.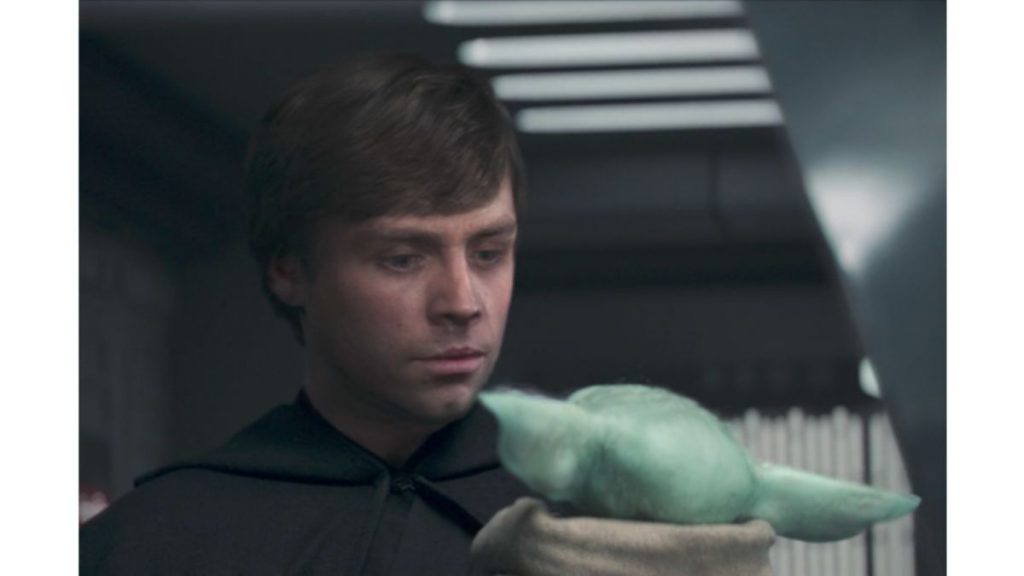 The show ended how we knew it always would: The Mandalorian rescued the child and finally delivered him to a Jedi. This was only after sharing a tear-inducing moment.
Please give me TISSSUE!!! 🥺🥺🥺😭😭 #mandalorian #mandalorianfinale pic.twitter.com/4IrxcuZzs3

— Not Ramen Gvrl (@Ramenburrito12) December 20, 2020
Me after the #Mandalorian finale. pic.twitter.com/fGJk5vKKvo

— Grogu (@aj_rusiana) December 19, 2020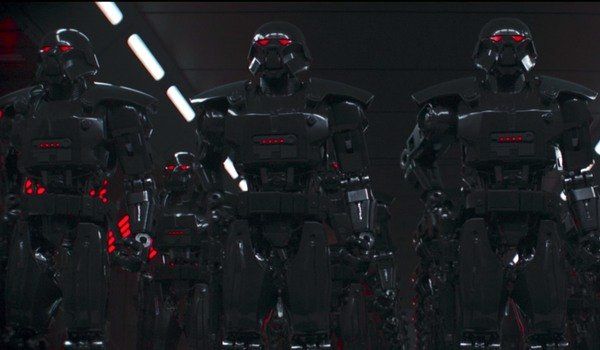 We found out that some Imperial troopers could be dangerous. Perhaps the biggest takeaway was the scene after the credits where Boba Fett and Fennec Shand take over Jabba's Palace with "The Book of Boba Fett Coming December 2021" flashing over the screen.
Series: Success!
The past two seasons of The Mandalorian have developed an aesthetic of simple storylines, dynamic action sequences, and memorable characters – all while staying true to the tropes that Star Wars fans have loved for decades. The series walked the line between a nostalgic tribute and a new approach to a universe beloved by sometimes overly critical fans. The finale was no different. Lightsabers and blasters, TIE Fighters and X Wings – the finale funneled Big Screen cinema into our living rooms. It can be difficult to execute the end of a story arc while keeping fans happy. For this, The Mandalorian busted out the big guns in a way only Star Wars could pull off – with Luke freaking Skywalker! Poor CGI notwithstanding, this made for a satisfying ending.
25 Best Gifts For Men (He'll Think You're A Mind Reader)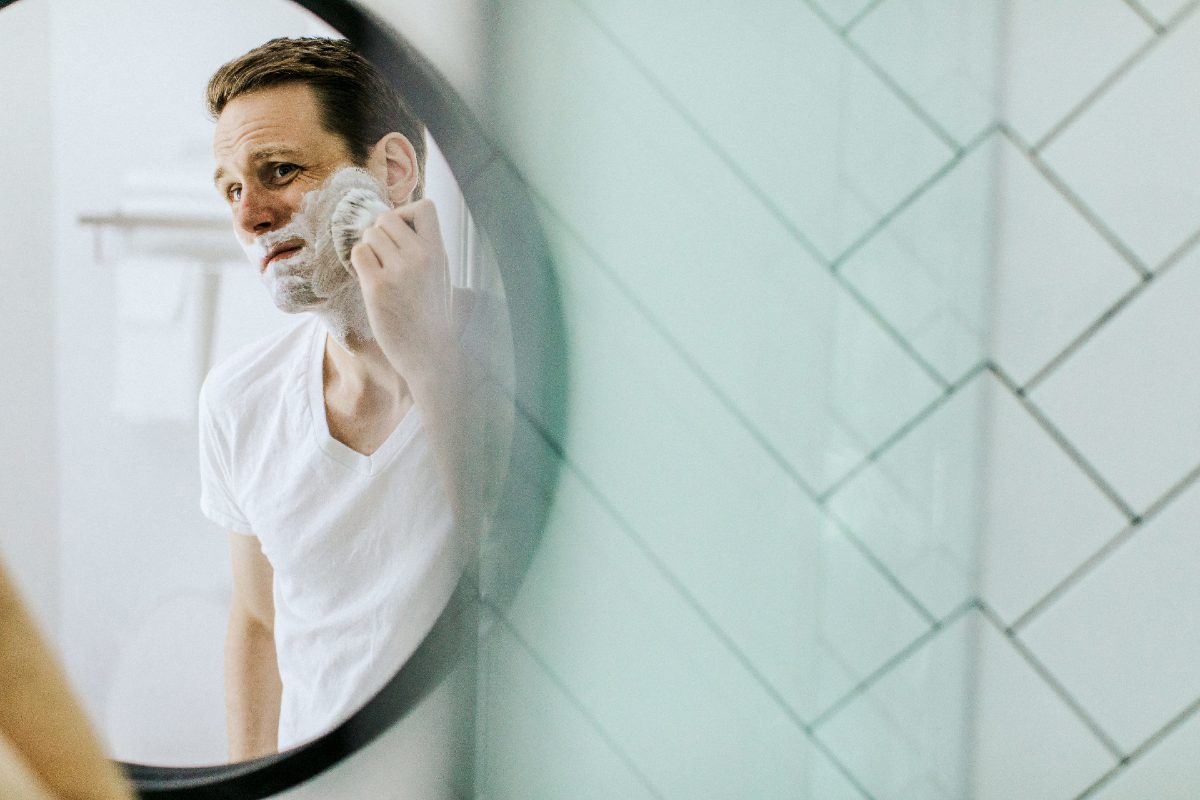 Many guys will keep their mouth shut on the things they want to receive as a gift. Either they are not sure what they need, or they want you to play a mean mind-reading game. Whatever their reason is, we have here the best gifts for him.
1. MoCuishle Shiatsu Back Shoulder and Neck Massager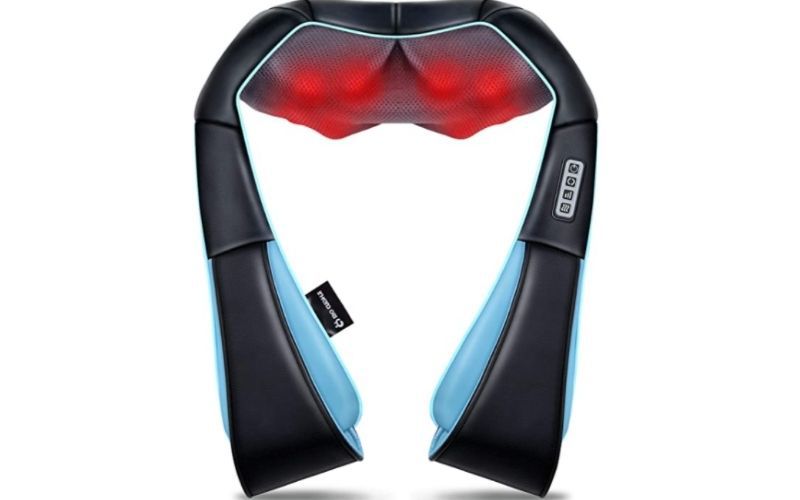 This amazing back shoulder and neck massager has eight kneading massage nodes where your man can enjoy a deep massage to his muscles and tissues. It also uses infrared heating that gives that subtle warmness that can ease one's tension. Because it's compact, you can bring it anywhere you go.
Price: $49.98
2. YETI 14-oz. Stainless Steel Vacuum Insulated Mug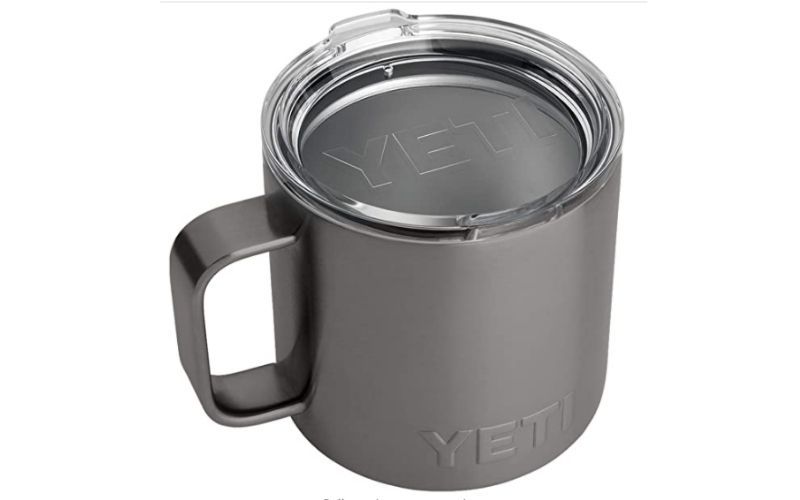 If you want to give the best-engineered insulated mug to your guy friends, YETI has got you covered. It is also made for wider hands if you will give this to someone larger than most people. The best part is, it's dishwasher safe – because we know guys don't like washing dishes manually.
Price: $24.99
3. Coco & Breezy ZEN 103 Sunglasses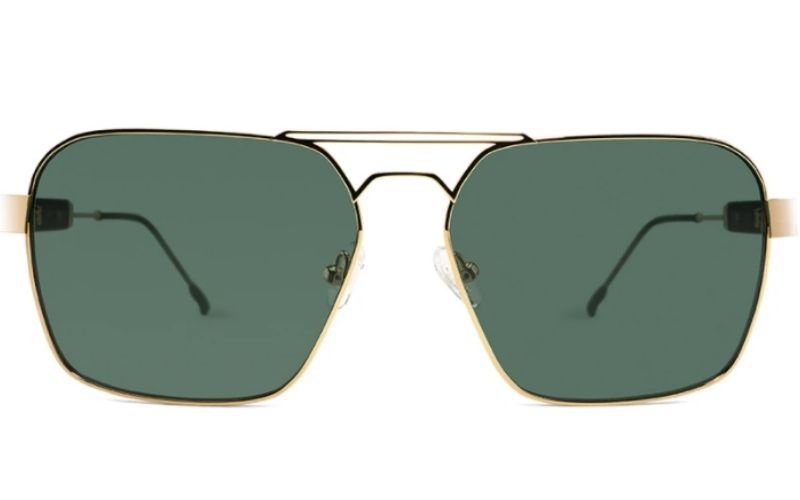 This classic pair of sunglasses is a must-have and could give any wardrobe that extra flavor. What's good about the style is that it is timeless. And if you are a girlfriend or wife reading this, you can use it too. Now that's a wise investment. This pair is not just fashionable, it's intended to give your eyes optimal protection.
Price:$285
4. Powerbeats Pro Totally Wireless Earphones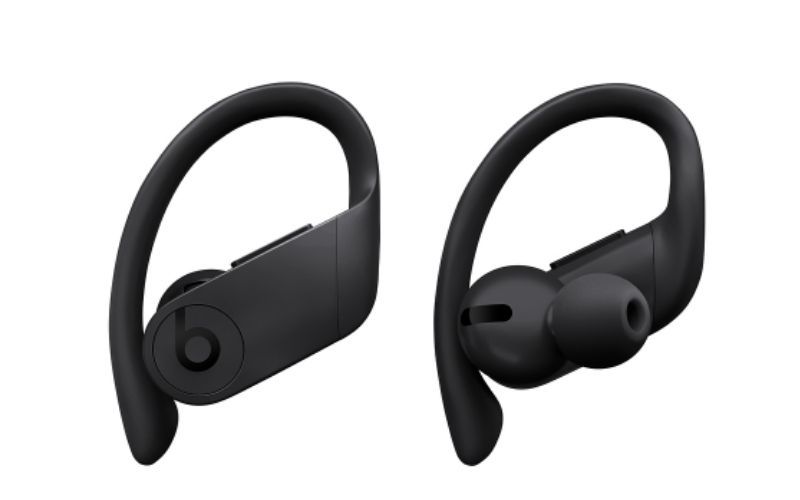 One of the best gifts for him is a pair of wireless earphones from Powerbeats. These are built for people with an active lifestyle – athletes to be specific. At least with this, they are able to workout without the uncomfortable wires distracting them. Take note that each earbud has nine hours of listening time. Now that's what we call efficient. 
Price: $199.95
5. Garmin Dash Cam Mini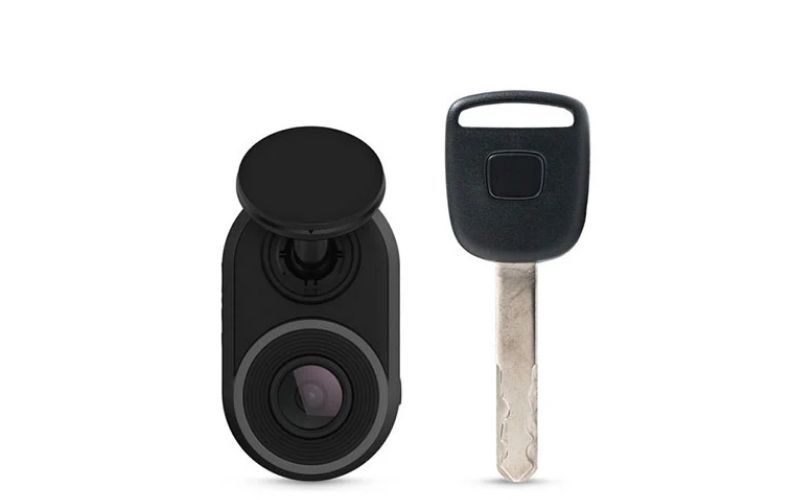 If you will look at the photo, you can see how tiny this Garmin Dash Cam is. But don't be fooled because it is jam-packed with great features. It's a reliable camera that could go unnoticed if you place it in your windshield. It uses a 140-wide angle lens and captures 1080p HD videos. Just make sure that your jurisdiction will allow you to use this.
Price: $95
6. Great Useful Stuff Bamboo Multi-Device Charging Station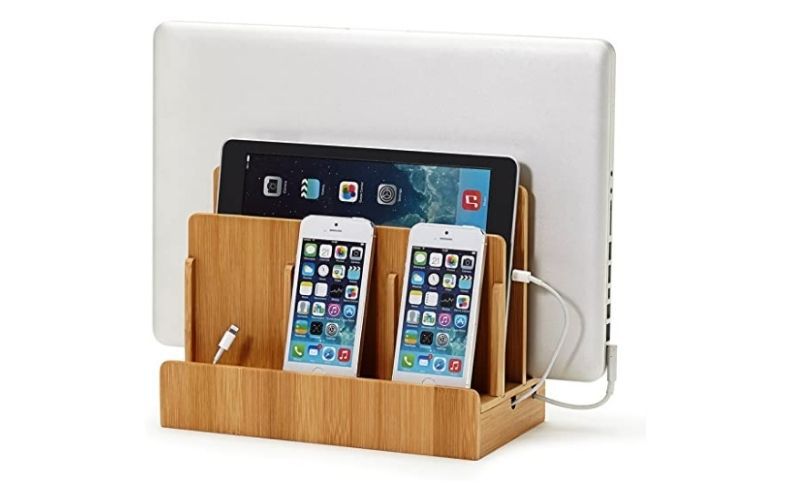 Guys can be cluttered. So one of the best gifts for him if he has a lot of gadgets is this charging station. With this, they will never have to misplace their chargers and they will keep their cords as organized as possible. It is also durable and uses eco-friendly bamboo. Perhaps, this is the first step to influence him to make better choices in life.
Price: $44.99
7. YnM Weighted Blanket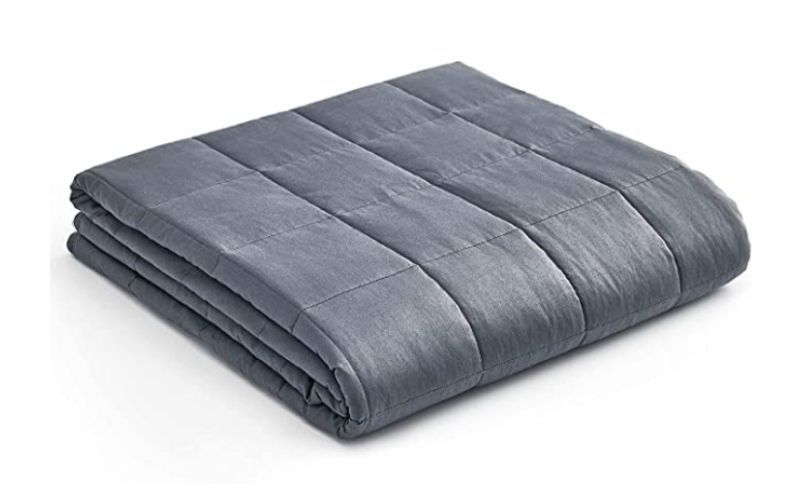 No one is ever too old for a comfortable weighted blanket. This one from YnM is made from premium quality and it assures you that it will last for years. There are many colors and sizes to choose from. This blanket helps to calm one's body which allows you to have a nice long rest at night. Thus, it is ideal for our hardworking partners.
Price: $64
8. Q Timex Reissue Watch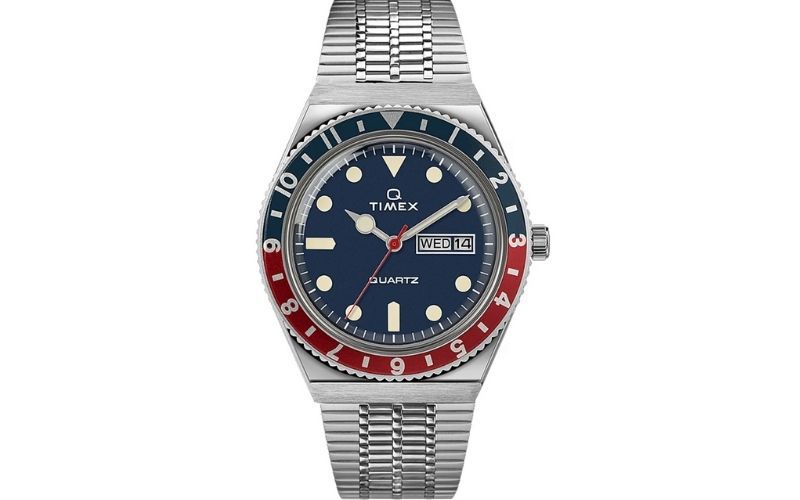 A classic watch is a no-fail gift for any man. This particular model mixes traditional and modern styles, making it the perfect present for all ages. It is made of stainless steel, has a day and date window, plus it is water-resistant to 50 meters.
Price: $179
9. Bombas Men's Solid Calf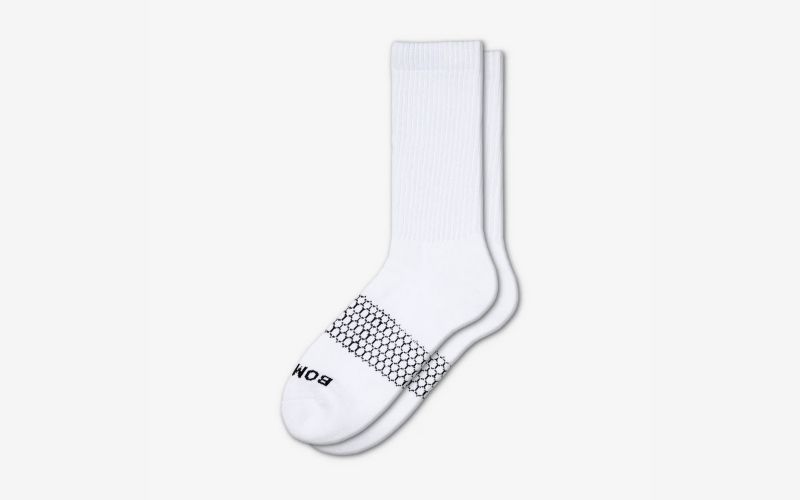 Maybe it's high time that you get your man a new set of comfortable and durable socks. It's practical, affordable, and what they badly need in their drawer. The Bombas Men's Solid Calf has a cushioned footbed that provides extreme support and comfort. It has a seamless toe so your man won't be annoyed with the bumps.  
Price: $12
10. Ninja Foodi 5-in-1 Indoor Grill with Air Fryer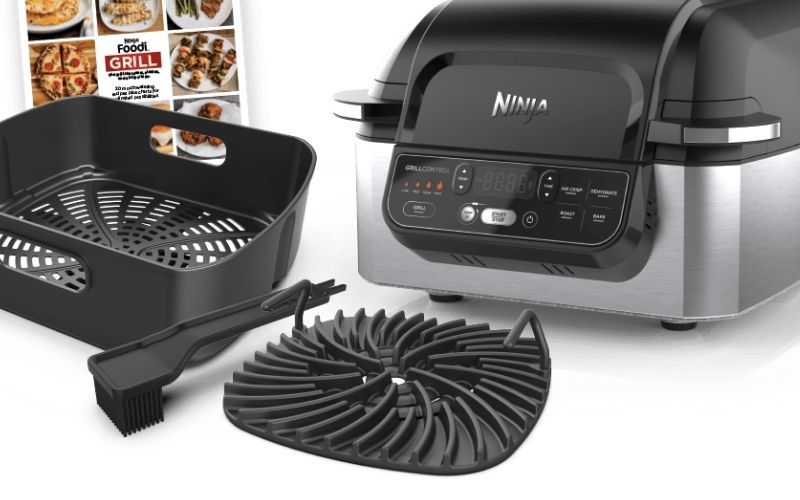 Who says guys can't cook good food? With this air fryer, they can roast, bake, and do some serious grilling indoors. The Ninja Foodi can certainly seal the flavors of your favorite meals. And you can even use it to defrost your dinner. It's everything you need and cleaning this is a breeze.
Price: $199.99
11. A-Cold-Wall Black Stirling Card Holder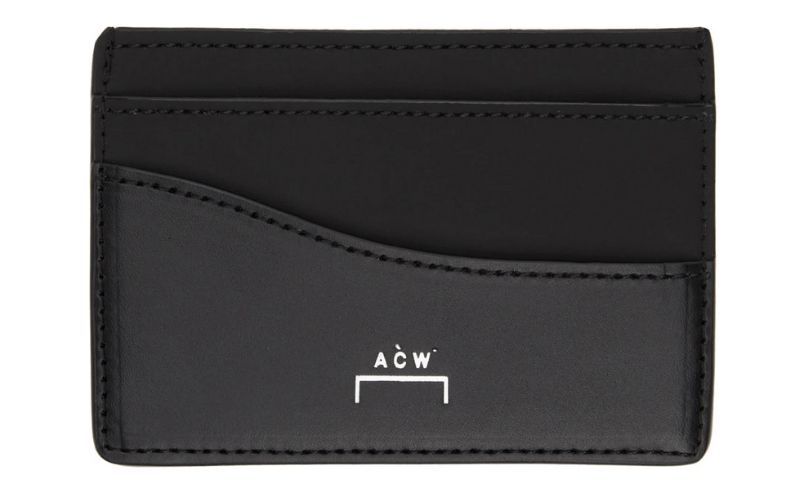 Get this matte leather card holder made in Portugal. You get two card slots and one note slot with this. Come to think of it – only a few carry a bulky wallet around. That's not surprising because most of us are used to cashless transactions. Perhaps, it's about time to introduce him to this.
Price: $160
12. ProsourceFit Acupressure Mat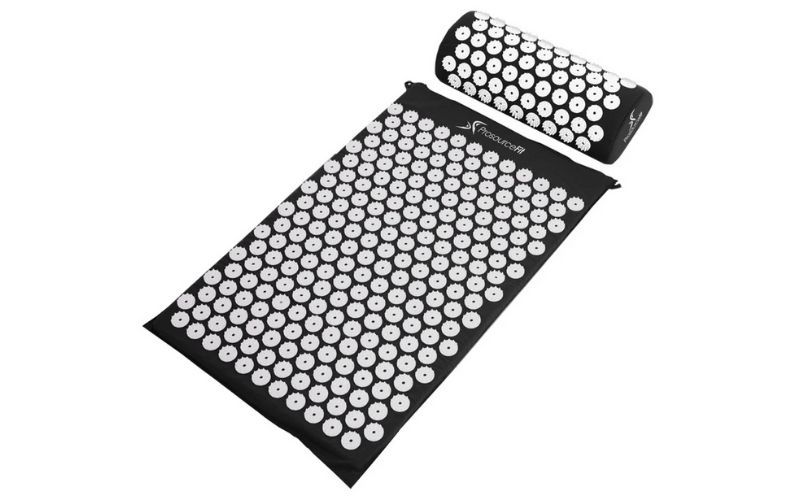 If you know someone who loves to have an acupressure session, getting this ingenious acupressure mat is an outstanding choice. The mat and pillow set has 6,210 acupressure points that will help you relax. It also reduces stress and tension. As a result, you would feel more energized.
Price: $22
13. LifeStraw Personal Water Filter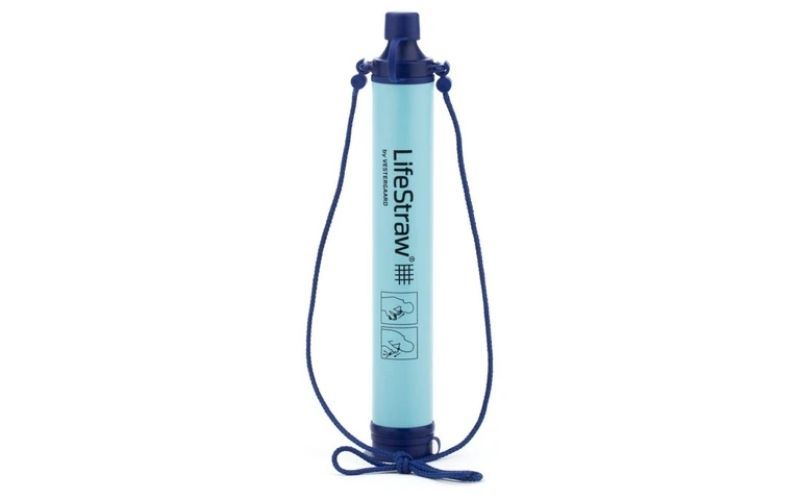 Does your man enjoy the outdoors? If yes, then get him this LifeStraw Personal Water Filter. It is highly durable, lab tested, and is BPA-free. Cleaning it is easy too. Its membrane microfilter can last up to 1,000 gallons of water. That's more than enough to last you for five years!
Price: $19.95
14. Mixology & Craft Whiskey Stones Gift Set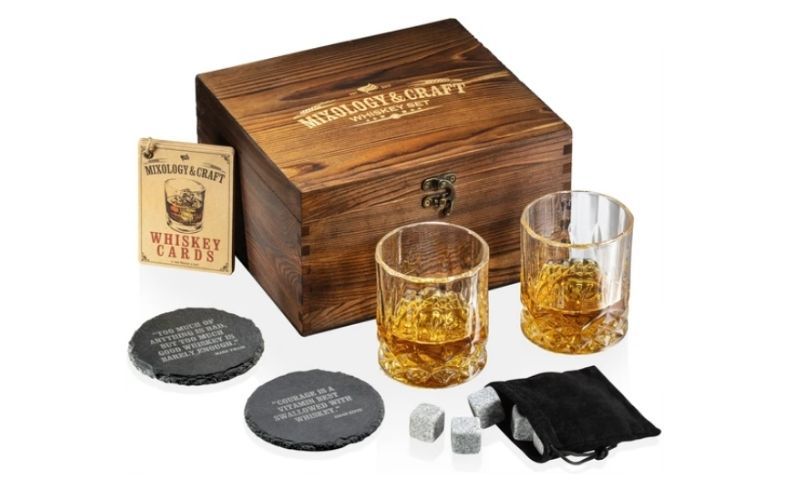 This gift set is perfect for whiskey lovers. You have whiskey glasses, a stone set, coasters, whiskey cards, and a vintage-looking gift box. We highly recommend this for fathers, husbands, and boyfriends. Their loyal customers can get a three-year warranty too. In addition, they have great customer support available 24/7.
Price: $39.97
15. Office Star Deluxe Breathable ProGrid Back FreeFlex Coal Seat Armless Folding Chair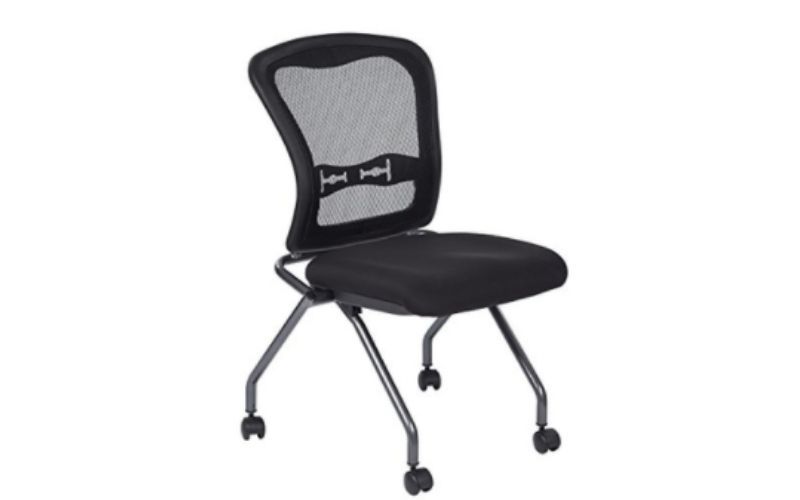 As most people now are working from home, buying a good chair for work seems like a brilliant idea. It has a breathable back with built-in support. And according to its users, the chair is both comfortable and functional. It's a good alternative for bulky office chairs.
Price: $194 (set of 2)
16. Soma Brew Bottle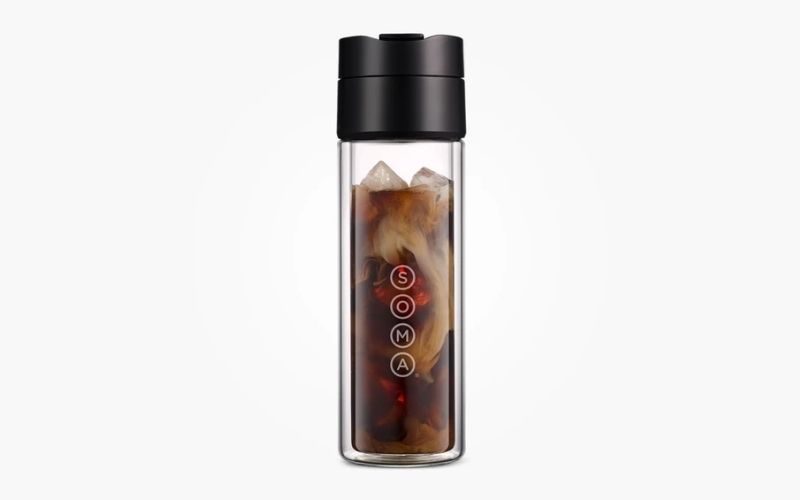 The Soma Brew Bottle is one of the best ways to get your daily fix of coffee or tea, either at home or on the go. You don't have to worry about getting burnt because the double-wall glass serves as your protection. And with the impeccable design, you are sure not to taste any sediment.
Price: $40
17. Matador Mini Pocket Blanket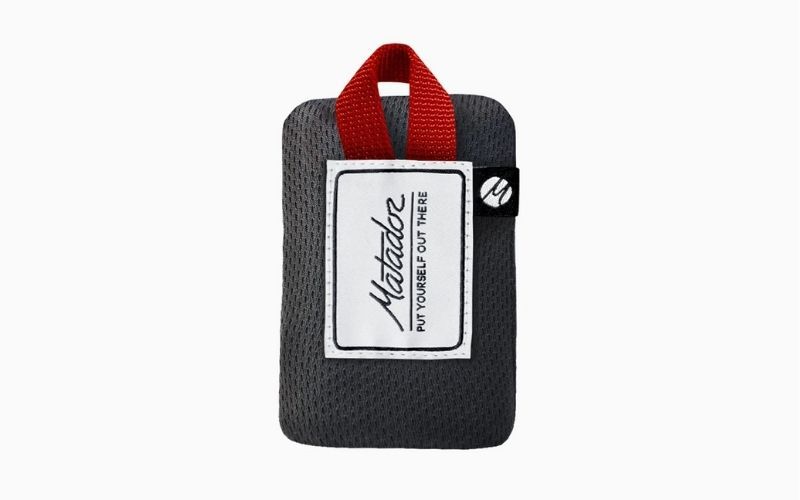 We have never seen such a compact blanket like this one from Matador. Once again, this is perfect for adventurous guys who enjoy nature. This can sit two people comfortably and is water and puncture-resistant. And if you think this is hard to fold, you just need a few seconds to do so.
Price: $19.99
18. Red Wing 6-inch Classic Moc Boots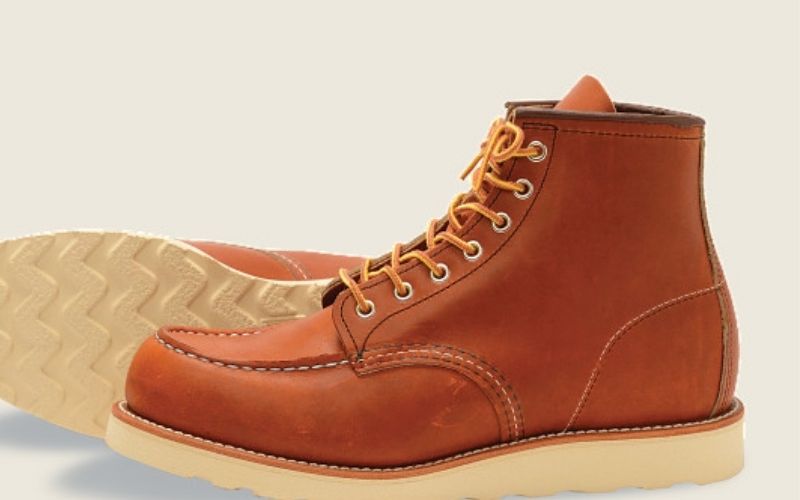 Get these classic Red Wing boots, and we guarantee you that it's a wise investment. Red Wing is a brand known to withstand the test of time. Thus, farm and factory workers swear by this product. Don't be surprised if these can be passed on to the next generation.
Price: $280
19. Bevel Shave Brush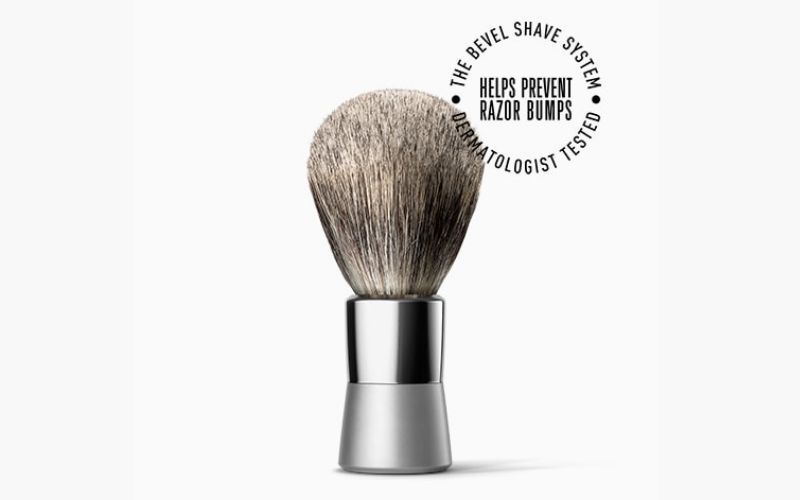 Some men think they don't need a shave brush, but of course, we know better. With the right priming oil, they are sure to avoid nicks and cuts. And because of this, they can also stay away from irritation. Trust us, they will thank you for this simple gift.
Price: $29.95
20. Dodow Sleep Aid Device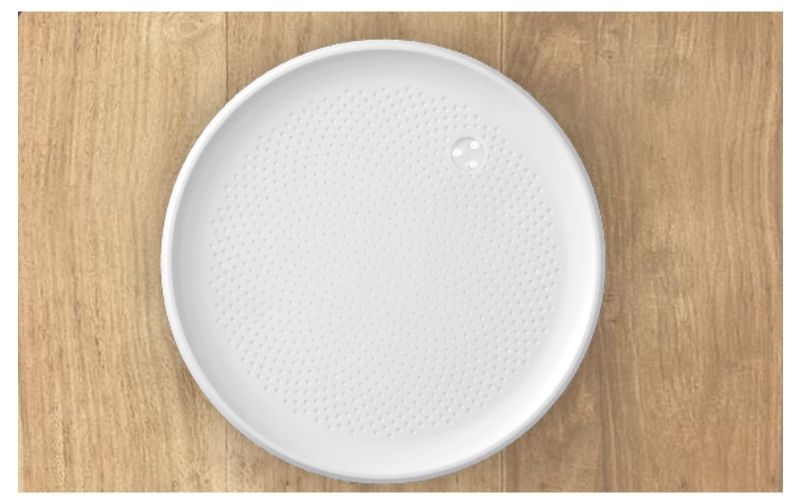 Do you know anyone having a hard time sleeping? Then give them this Dodow Sleep Aid Device. This device has over 500,000 users and most of them can testify how effective it is. Dodow is a metronome with a light system that naturally assists you to fall asleep. If it takes you an hour to sleep, using Dodow can trim it down to 25 minutes.
Price: $59.80
21. Garmin Forerunner 35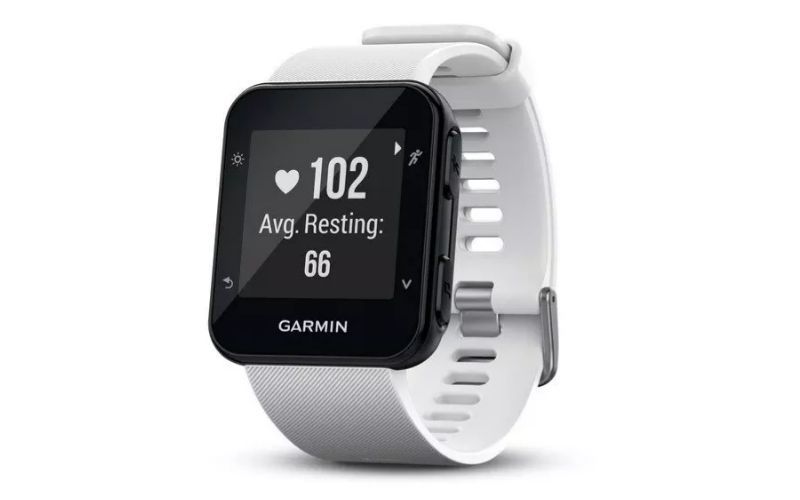 Many people are investing in a good running smartwatch. And if your man wants to have one, get him this Garmin Forerunner 35. It's easy to use and connecting to the app is a no-brainer. With this watch, you can monitor your heart rate, track your run, and you can pair it with your smartphone to get notifications.
Price: $169.99
22. Hamilton Beach Breakfast Sandwich Maker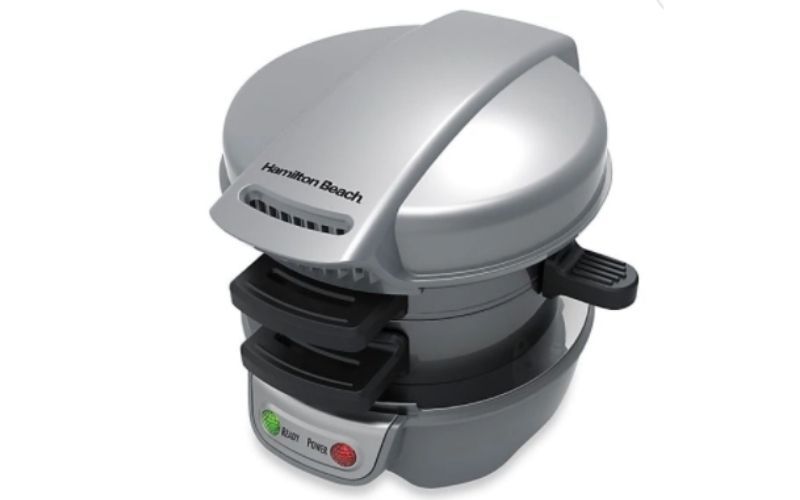 Who doesn't love sandwiches? Instead of buying him one every day, give him this awesome breakfast sandwich maker. And yes, you can even prepare lunch and dinner with this too. In just four easy steps, you can have your own gourmet sandwiches. It also has easy-to-do recipes in store for you.
Price: $24.99
23. Nisolo Luis Weekender Duffle Bag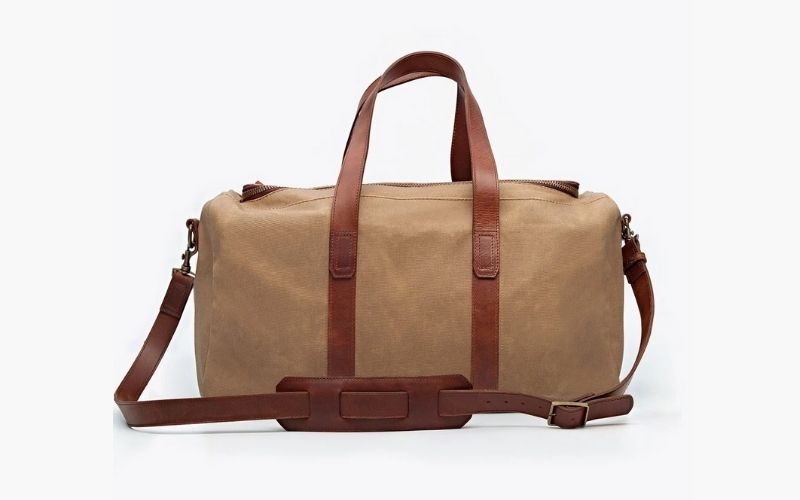 Everyone needs a good duffle bag. One of the best gifts for him is from Nisolo. It's what they need for a quick weekend getaway. You might think it's a bit costly. But take note that this duffle bag is handmade. Just imagine the craftsmanship put into this.
Price: $250
24. Lighting Ever WiFi Smart Table Lamp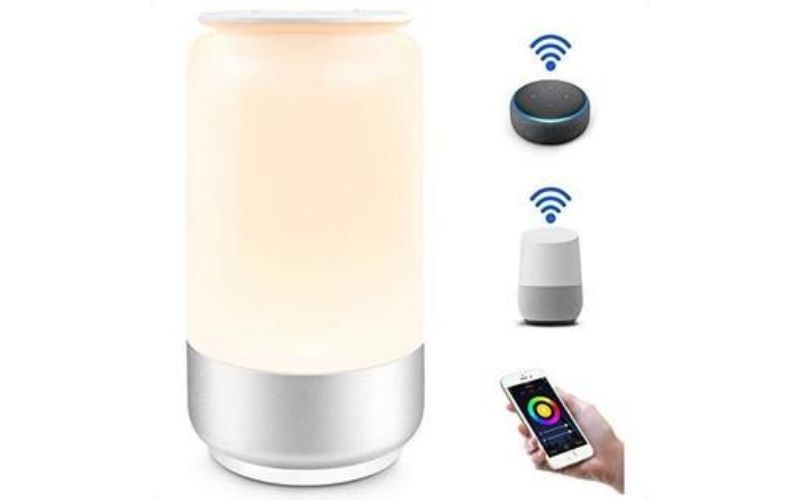 This lamp works well with Alexa. So if someone wants to upgrade to a smart home, this could be a good start. You can go hands-free with its voice control too. This lamp is compatible with Alexa, Amazon, and Google Assistant. The Lighting Ever is so smart, it could remember your preferred settings. Lastly, this is also ideal if you want to get quality sleep.
Price: $38.99
25. Gilette Labs' Heated Razor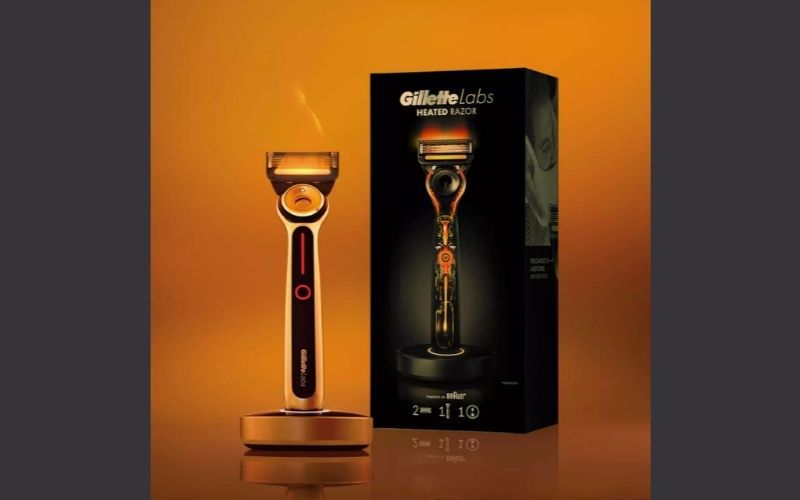 Every man who shaves will adore this heated razor from Gilette. It has a warming bar that heats up in less than a second. You can also adjust the heat depending on your preference and is waterproof. Your guy will also enjoy using this because of the razor's sleek handle.
Price: $199.99