11 Best Korean Dramas of 2020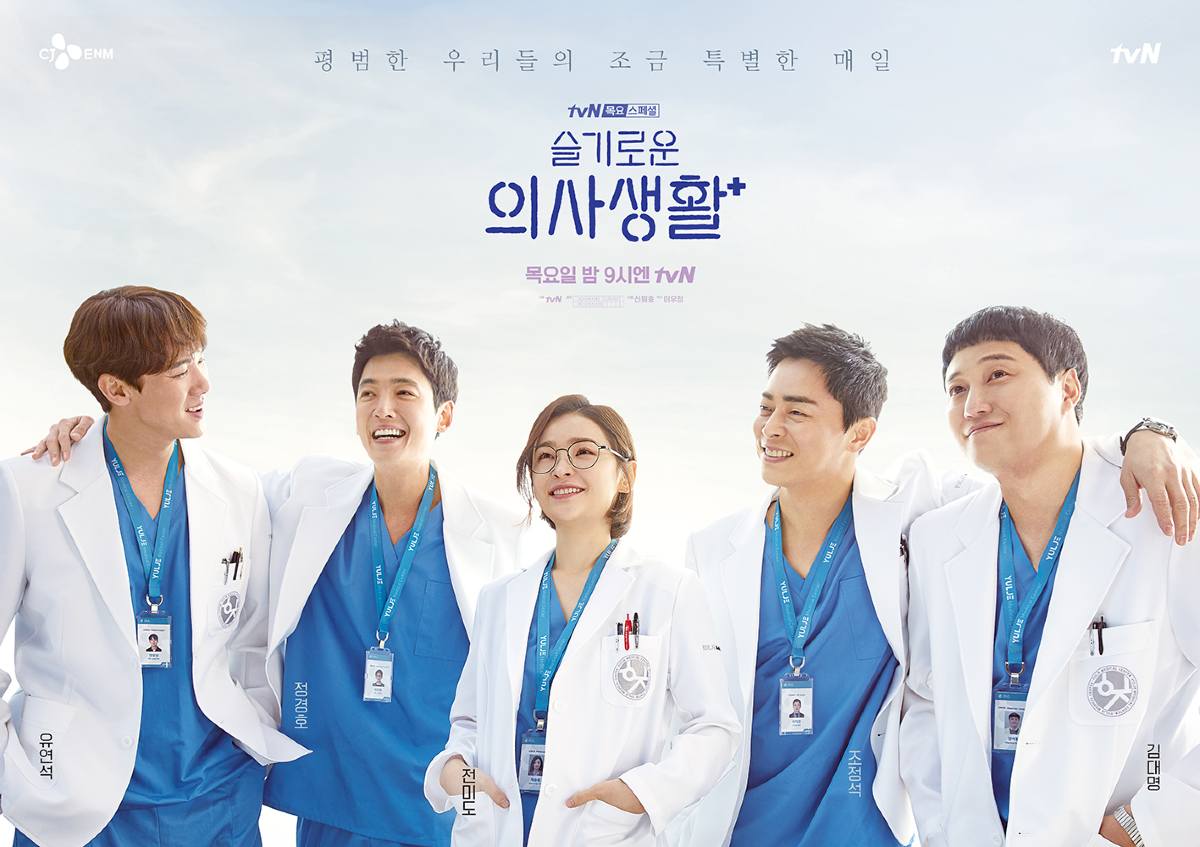 Korean dramas have become a constant companion for viewers around the world. They've made people cry, laugh, scream, swoon, and even frustrated. Sometimes, all at once. It has become a guilty-pleasure and obsession that it can be difficult to pin down what is considered the best among the best.
In this article, check out our list of the 11 best Korean dramas 2020 to keep you glued to your screens. Don't worry, these are all spoiler-free too!
1. Crash Landing On You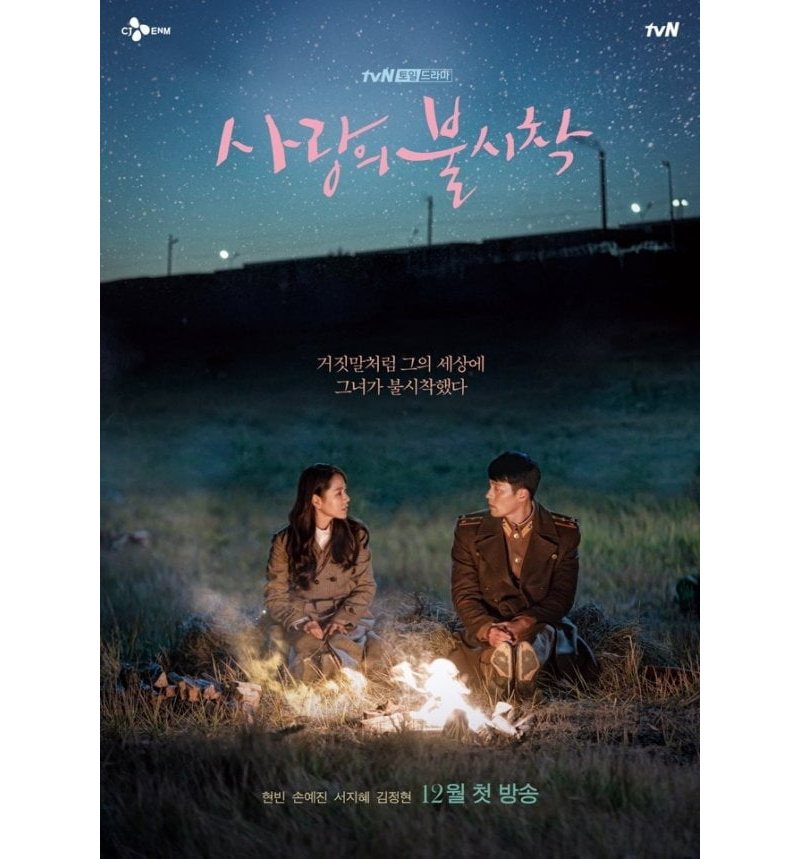 This drama is by far the biggest hit of 2020. It tells the story of a South Korean heiress named Yoon Se-ri (Son Ye-jin) and a North Korean soldier, Ri Jeong-hyeok (Hyun Bin). Fans of the drama would consider their romance as Romeo and Juliet-esque because of their circumstances. Plus, their chemistry is off the charts too.
It's not all romance because it mixes action and comedy as well. The drama will keep you at the edge of your seat and wanting more. For any Korean drama enthusiasts, the secondary couple is as important as the leads. You'll find yourself rooting for them too.
Number of Episodes: 16
Where to Watch: Netflix
2. Itaewon Class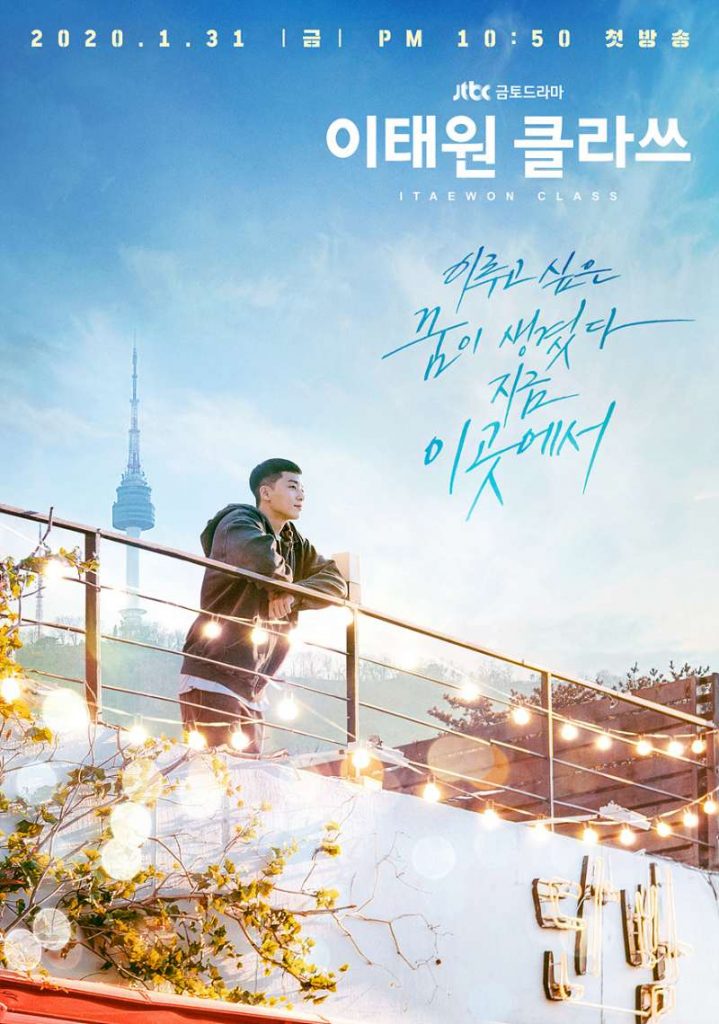 Park Sae-ro-yi (Park Seo-joon) aspires to become a policeman. However, his dreams of becoming one were thwarted following an accident causing him to end up in jail. Once released, he opens up his pub called DanBam. He then forges relationships with different individuals that will help his pub prosper while seeking revenge on those who wronged him.
This drama comes highly recommended by its viewers because it deviates from the norm. Viewers love the plot twists, character growth, and messages tackled in the drama. As such, it has become one of the best Korean dramas 2020 that many love to binge-watch.
Number of Episodes: 16
Where to Watch: Netflix
3. The World of the Married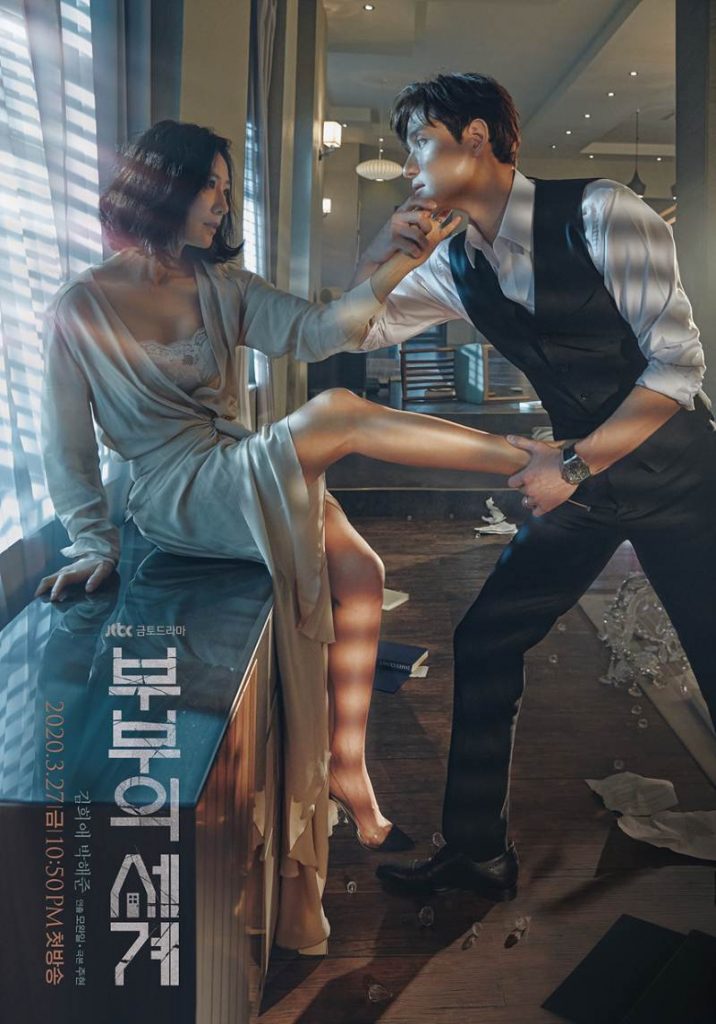 The World of the Married is the Korean remake of the BBC One drama, Doctor Foster. It's about a couple who seem to have everything because of their marriage. However, their seemingly happy union would be tested and eventually turn toxic because of the husband's affair. As the characters' marriage crumbles, viewers will see the consequences of the affair. Plus, the ripple effect on the people in their lives.
Still, even if that's the case, the drama was gripping. It got viewers hooked and wanted to see more of the story progress as it ended.
Kim Hee-ae plays the wife, Ji Sun-woo, while Park Hae-joon plays her husband, Lee Tae-oh.
Presently, The World of the Married is the most-watched drama in South Korea.
Number of Episodes: 16 + 2 Specials
Where to Watch: Netflix
4. It's Okay to Not Be Okay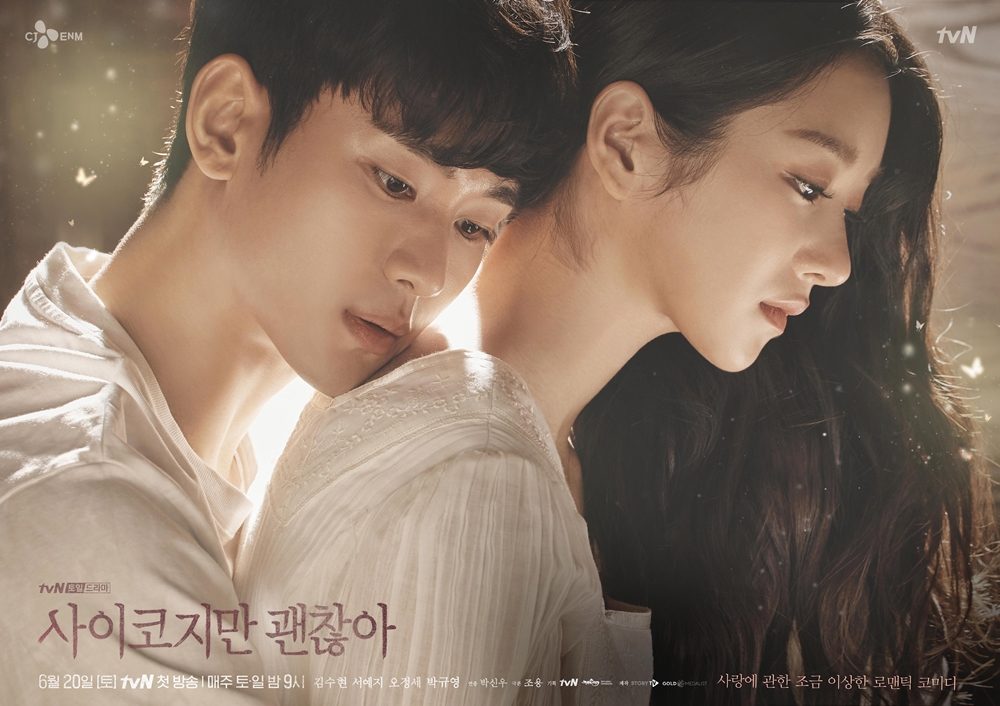 Mental health isn't a widely talked about topic in South Korea. However, It's Okay to Not Be Okay challenged that, making it one of the best Korean dramas 2020. It blends romance, family drama, and even comedy. There are some horror elements to it, but don't let that stop you from watching it.
The story focuses on Ko Mun-yeong (Seo Ye-ji) and Moon Gang-tae (Kim Soo-hyun). Mun-yeong is a children's book author who exhibits anti-social behavior, while Gang-tae is a psychiatric caregiver.
Oh Jung-se also stars as Moon Gang-tae's brother, Moon Sang-tae, a man with an autism spectrum disorder. His character is also central to the story of the two leads.
The two leads end up meeting one another and learning how to overcome their pain and emotional trauma. Eventually, as they fall for each other, they'll discover a haunting secret that intertwines their past and might jeopardize their future.
The chemistry of the trio was one of the strongest points of the drama. Their connection with the side characters helped viewers understand their character and personalities more. Plus, through storytelling, viewers can understand lessons interlaced with fairytale elements.
Number of Episodes: 16
Where to Watch: Netflix
5. Hospital Playlist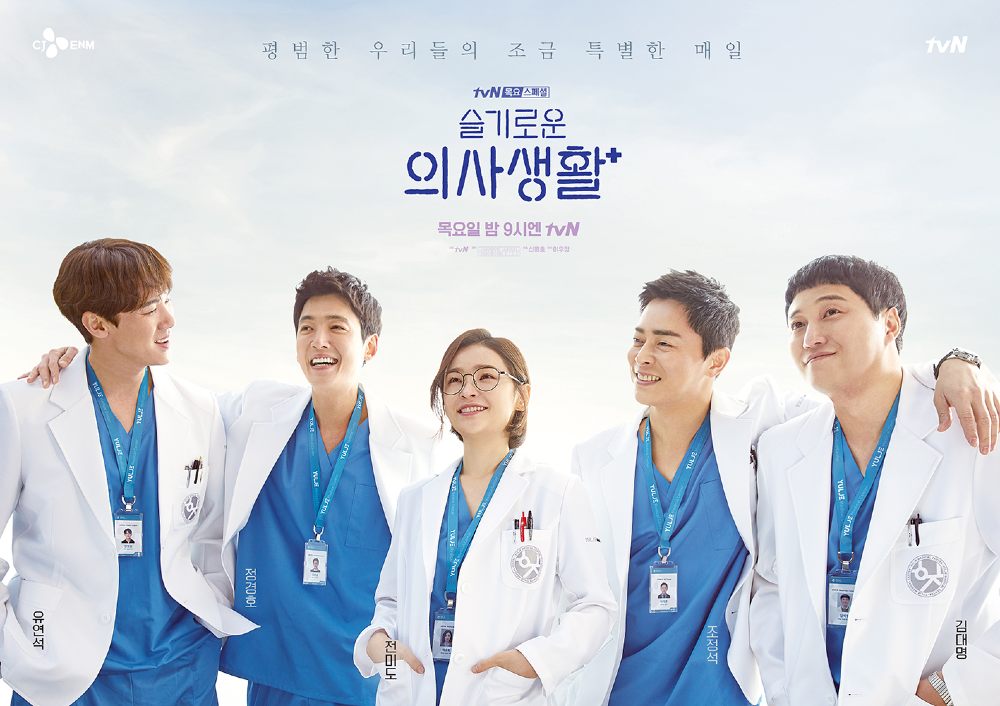 Fans of the Reply Series and Prison Playbook will enjoy this new drama by acclaimed writer, Lee Woojung.
Hospital Playlist is about five doctors who have been friends for 20 years. They juggle the challenges they face as physicians while managing their personal lives. Get ready to cry and laugh, thanks to the fantastic and talented cast. It's one of the best Korean dramas 2020 because of the slice-of-life element, making their stories relatable to the audiences. Plus, if you watch the drama, you'll know why Playlist is part of the title.
Fan favorites Jo Jung-seok, Yoo Yeon-seok, and Jung Kyung-ho make up three of the quintet. Rising stars Kim Dae-myung and Jeon Mi-do round up the main cast.
Don't worry about its short run, because it's coming back for a second season in 2021!
Number of Episodes: 12
Where to Watch: Netflix
6. Hi Bye, Mama!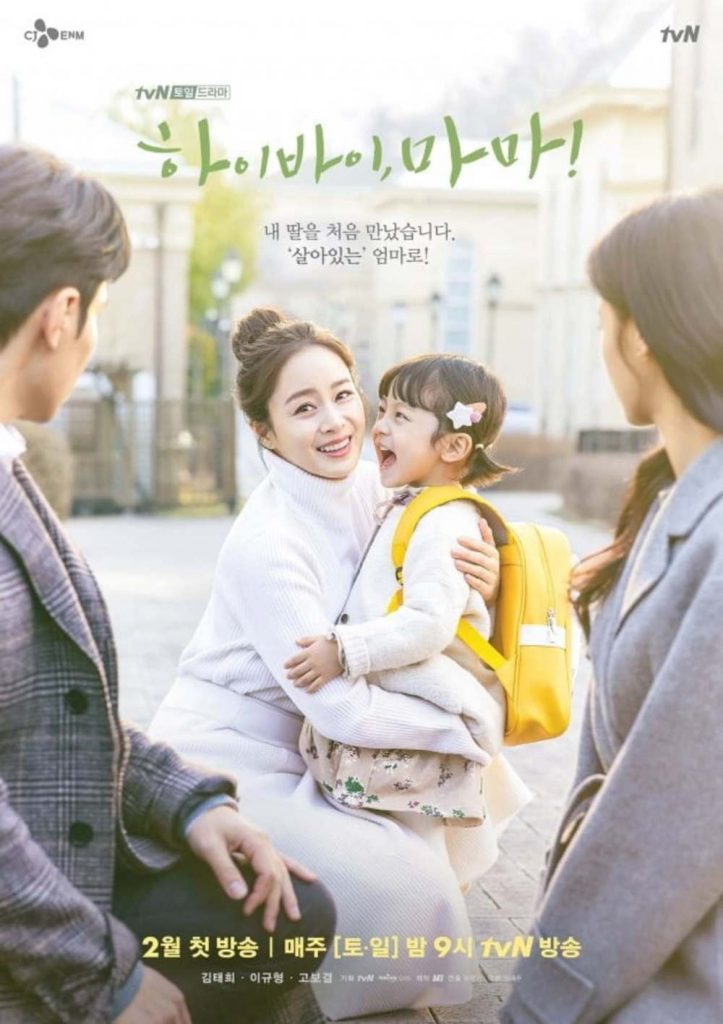 Prepare tissues as you watch Hi Bye, Mama because every episode will leave you ugly crying.
This drama is about Cha Yu-ri (Kim Tae-hee), who gets a second chance to live with her family. Romance isn't the central theme. But it's a heartwarming tale about reconnecting with your loved ones and living life to the fullest. There's also talk of grief. Even so, viewers will learn more lessons along the way, as they finish the drama.
Lee Kyu-hyung from Prison Playbook stars as Kim Tae-hee's husband, Jo Kang-hwa. Seo Woo-jin plays their adorable daughter, Jo Seo-woo.
Number of Episodes: 16
Where to Watch: Netflix
7. Hyena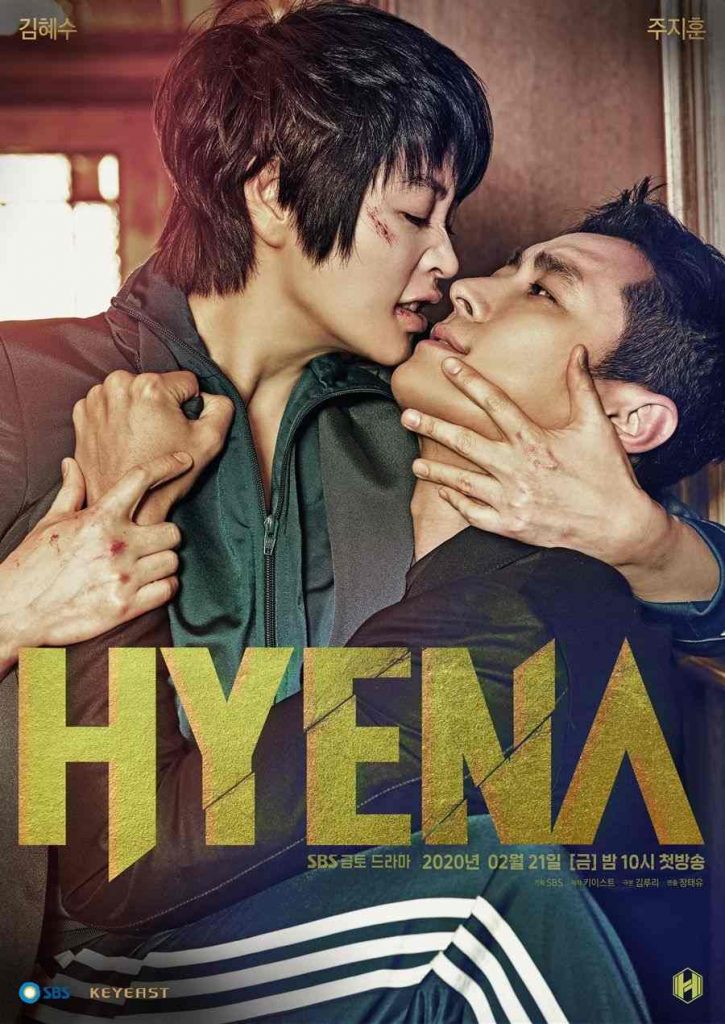 Hyena deals with two lawyers that represent only the filthy rich. Hot-shot lawyers Jung Geum-ja (Kim Hye-soo) and Yoon Hee-jae (Joo Ji-hoon) repeatedly cross paths as they try to one-up each other. Both characters are brilliant and cunning as they fight their way to reach their goals.
It's the amazing undeniable chemistry between the two leads that keeps viewers hitting the Next Episode button. Aside from that, many fans praise Geum-ja's characterization. Joo Ji-hoon also carries his character well throughout the series. That's why many people root for their characters.
Number of Episodes: 16
Where to Watch: Netflix
8. Extracurricular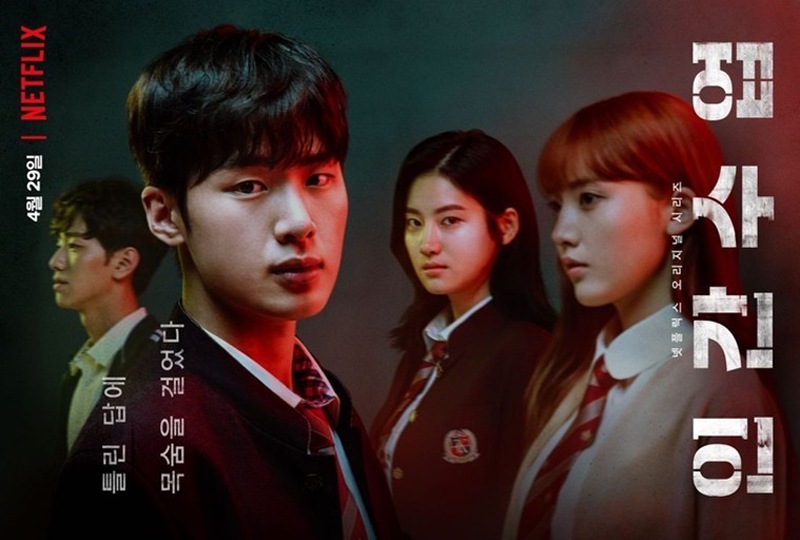 Extracurricular revolves around high school students who choose to do the wrong things and suffer its consequences. What makes this one of the best Korean dramas 2020 is because it deviates from stereotypes.
It's not your typical chipper high school drama. They explore the dark intentions of each character while not giving them a good or bad label. It started slow, but it gets intense as you watch every episode. Plus, the leads are impressive, making for a great viewing experience for those who binge-watch it.
Kim Dong-hee, Jung Da-bin, Park Joo-hyun, and Nam Yoon-soo are the show's four main stars.
Number of Episodes: 10
Where to Watch: Netflix

9. Mystic Pop-Up Bar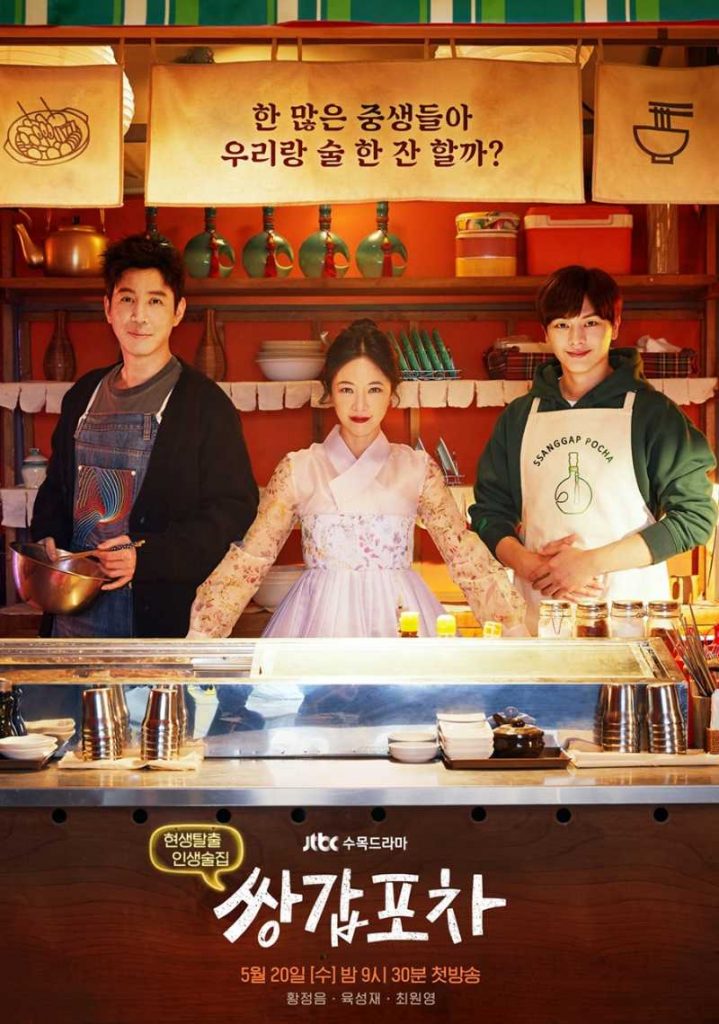 If you're thinking about watching fantasy comedy, Mystic Pop-Up Bar is your best bet. The story is about a trio who runs a pop-up bar for the dead. Wol-ju (Hwang Jung-eum), the owner of the bar, must help comfort and resolve 100,000 souls for a certain time. Or else she'll be sent to hell. But she isn't alone, since she has Chief Gwi (Choi Won-young) and Han Kang-bae (Yook Sung-jae) to help her before time runs out.
Avid Korean drama viewers will compare this story to Hotel del Luna. However, it does hold its own through humor and the heartwarming scenes. Moreover, viewers believe that the drama deserved more attention because of the lessons everyone can pick up while watching the show.
Number of Episodes: 12
Where to Watch: Netflix
10. My Unfamiliar Family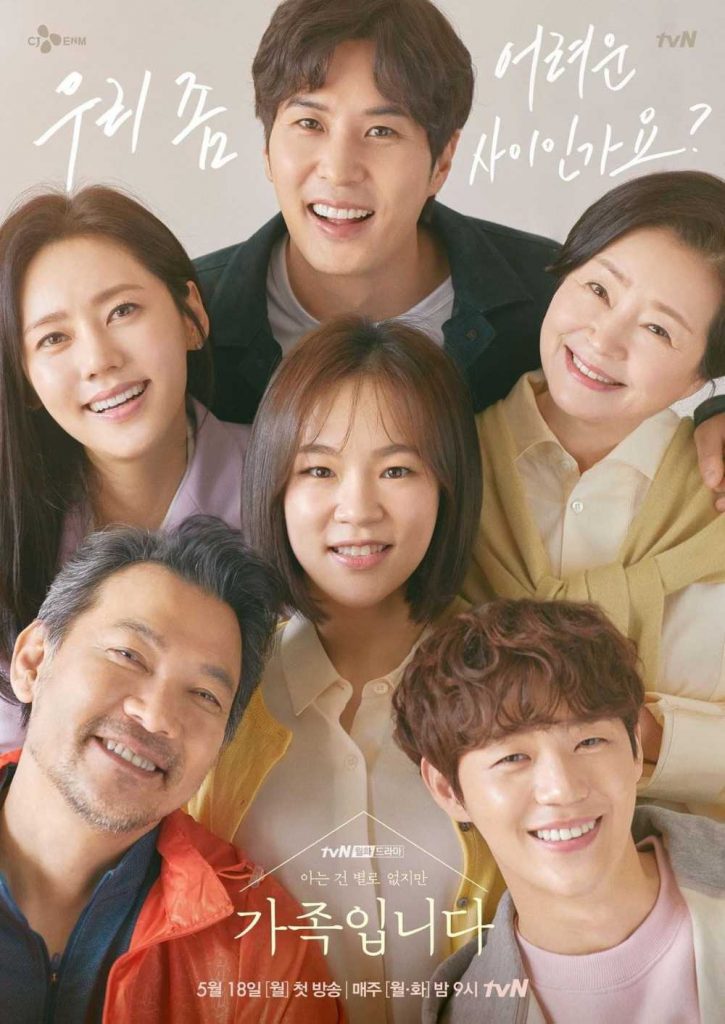 My Unfamiliar Family is one of the most underrated Korean dramas on this list. Most would fawn over most of the titles here, but this is a realistic family drama that anyone can relate to. Kim Eun-hee (Han Ye-ri) is the main protagonist where she's distancing herself from her family. At this time, she's also growing closer to Park Chan-hyuk (Kim Ji-suk). However, when things unfold, she must decide who to turn to.
It's one of the best Korean dramas 2020 because it focuses on family issues that may hit close to home. Most fans praise the writing and the ensemble. There's also a discussion about LGBT, which remains a sensitive topic in the country. But it's the lessons that many take away from this show and leave an impression on them.
Number of Episodes: 16
Where to Watch: Viki
11. Memorist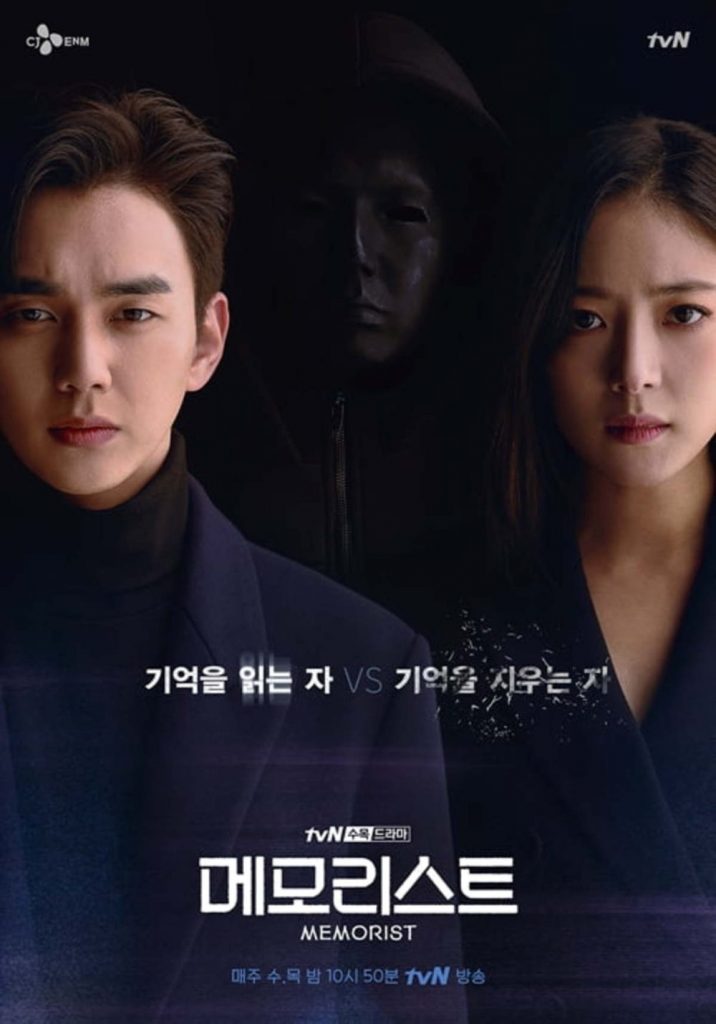 Memorist is a supernatural crime thriller that follows a detective named Dong Baek (Yoo Seung-ho). When he touches someone, he can see their memories. Opposite to him is a skilled profiler named Han Sun-mi (Lee Se-young) who solves cold cases. They will come together because of a serial killer case. This will then test their abilities and reveal a truth about their past.
The plot is worth-noting as it integrates crime with a supernatural twist. It left viewers at the edge of their seats as they tried to solve the thrilling case alongside the leads. Plus, the leads work perfectly with the whole cast that made viewers stick with it until the end.
Number of Episodes: 16
Where to Watch: Viki
COVID Scar Tissue: Exploring Life Post Pandemic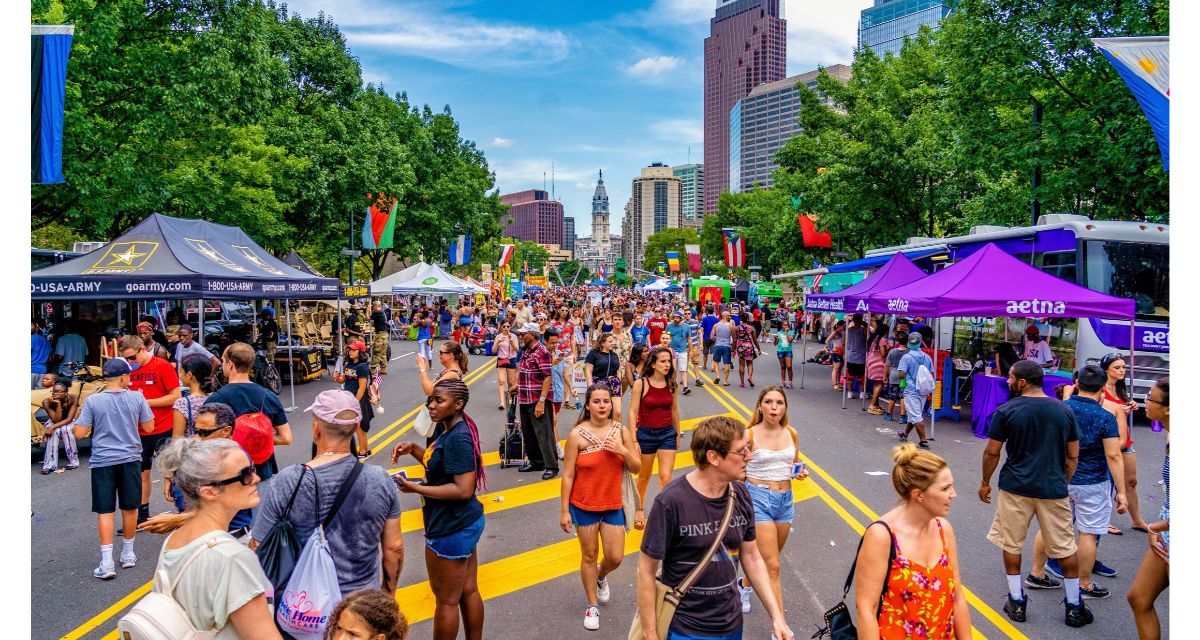 It's the question every household fantasizes about these days: what will you do after COVID 19 is in the rearview? Friends are anxious to get reacquainted. Sports fans cannot wait to go to a baseball game. Some can't wait to book a trip somewhere far away. It is fun to think of, for sure. But the more you think about that question, the more you must consider what life will truly be like on the other side of this pandemic.
Will there be sold-out concerts with thousands in attendance?
Will you want a big 4th of July party?
Experts say the ripples of COVID 19 will be felt long after the pandemic is over, suggesting that we will, in fact, be looking at a new normal.
The Great Depression was a defining moment in American history. Children born around this time would live to see America at its most prosperous. Like every other home on the block, their homes would eventually have televisions and microwaves – a car in every driveway. Traveling cross country and overseas was easier and cheaper than ever before. But still, they grew up knowing the value of a dollar. These children would grow up to be the grandparents who give 'a shiny quarter' to their eye-rolling grandkids. This was because they remembered a time when things weren't so good.
In the same way, the COVID-19 pandemic will be the defining moment of this generation. Its effects still haven't been fully realized, but they are seeping through our daily lives.
Did it feel strange to you when you last saw a large crowd in a movie or tv show?
Wave Goodbye to the Handshake
Many have surmised that the handshake should have gone out the door a long time ago. In a paper published in 2014, Dr. Mark Sklansky cites that the risks of spreading pathogens should supersede the urge to shake hands. His paper specifically dismantles the efficacy of handshaking between doctors and patients but speaks more broadly. "Hands are warm and wet, and we know they transmit disease very well," says Sklansky. "They're a phenomenal vector for disease."
"I don't think we should ever shake hands again, to be honest with you," Dr. Anthony Fauci.
The world after COVID may be one without social touching. Hugs, high fives, and pats on the back could be met with a cringe, but this could lead to further effects. Why do people shake hands and touch people in the first place?
Like speaking, body connection is a form of language dating back thousands of years. It's an evolutionary practice, even seen in other primates. "We know that nonhuman primates use social touch a lot through grooming," says Juulia Suvilehto, a researcher at Linköping University in Sweden. "It's a way of making allies and maintaining relationships.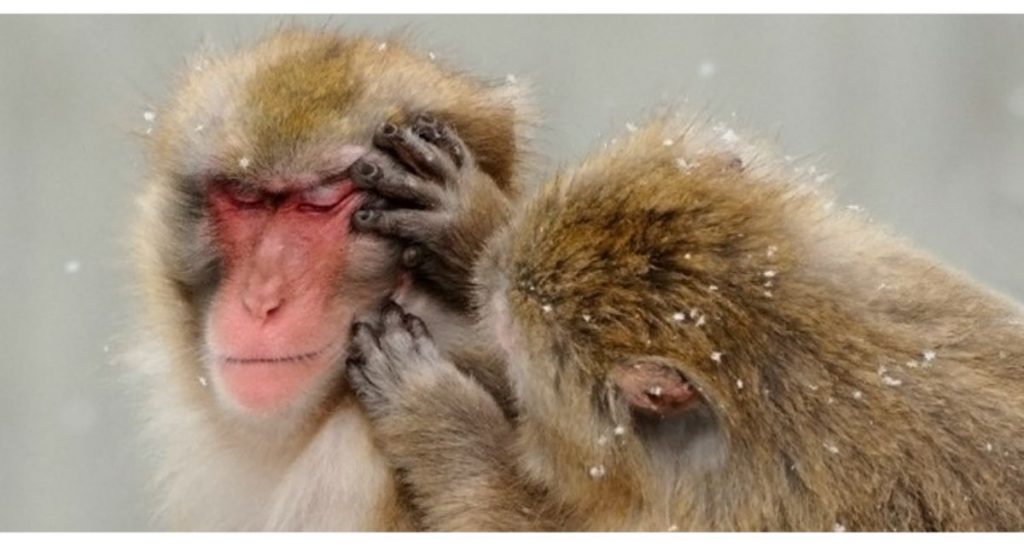 Tiffany Field is the director of touch research at the University of Miami School of Medicine. She explains that touch also reduces aggression. "When you're touching someone, it's very hard to be aggressive towards them." Field explains results from a study in which they separated monkeys between a wall of plexiglass. "If you separate two monkeys and they can see, hear, and smell each other, but they can't touch each other, once you remove the plexiglass, they practically kill each other." What does this mean for the future of human interaction? For one thing, that awkward moment when you shake someone's hand who offers a fist bump may be replaced by someone not knowing how to refuse a handshake politely.
More Prepared… Maybe
Software engineer turned philanthropist Bill Gates has been heavily involved in the COVID conversation. He suggests that our society will be more prepared for the next big disaster coming down the pike. "We'll have practiced," Gates said on the first episode of his new podcast, Bill Gates and Rashida Jones Ask Big Questions. "We'll have done disease games like war games, and almost every country will respond like South Korea, or Australia did where you're very quickly testing people and quarantining people. And our tools will be much better." Much like the grandmother who saves her quarters, we'll be ready if something similar comes back. But there's another side to that quarter.
Katherine Hirschfeld, a medical anthropologist at the University of Oklahoma isn't so optimistic. According to Hirschfeld, an increase in misinformation could lead to further political divide and future outbreaks. We will likely see "increased political division and economic inequality in the United States and elsewhere, with the basic science of epidemiology and public health attacked and undermined by conspiracy theories spread on social media," she explains. "If this sounds unusually grim, it may be due to my years of research exploring post-Soviet conflicts, when many multicultural countries fell apart in warring factions that triggered epidemics of easily preventable diseases." Grim indeed.
It's Not All Bad
Society has taken measures to adapt during COVID that may have some positive lasting results. More businesses than ever are benefiting from a work-from-home model. A Gartner survey reported that 80% of the company leaders they polled plan to allow their employees to continue to work at least part-time remotely. Why? Because it's good for business. According to Global Workplace Analytics, 94% of surveyed employers report has been the same or higher since allowing remote work.
The effects ripple on. With more remote work comes fewer cars on the road. Fewer cars mean less traffic and fewer carbon emissions. According to nature.com, after rising for decades, global carbon dioxide emissions dropped 6.4% during the pandemic. The United States wins the award for most improved with a 13% decrease. The average American household has 1.88 vehicles as of last year. Could a world without everyone commuting to work mean less of a need for multi-car homes?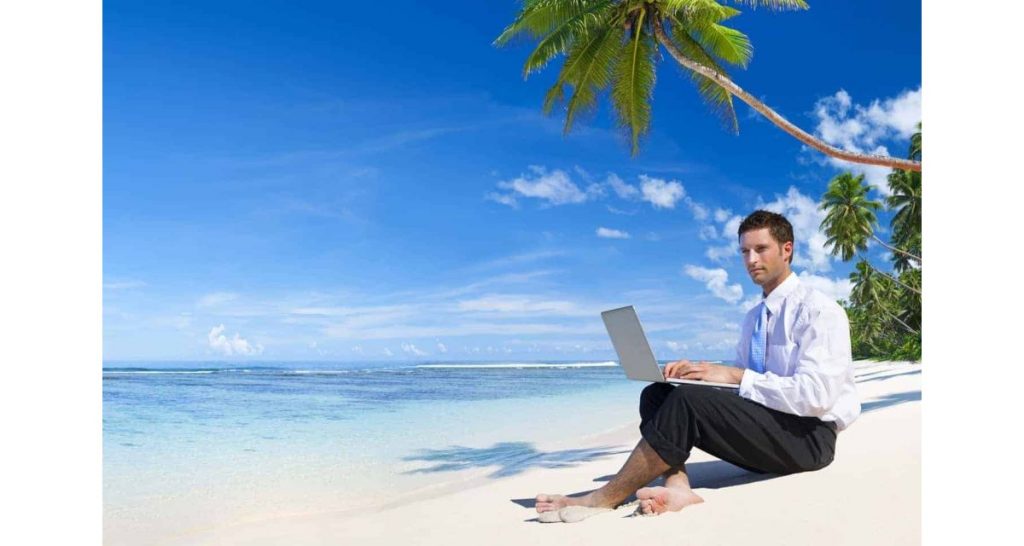 Bill Gates is thinking even bigger. If companies aren't making their employees come into the office, it won't matter where they are headquartered. The draw of the big cities will have less of a pull. Employees won't feel the need to stay close. "In the cities that are very successful… even for a person who's well paid, they're spending an insane amount of their money on rent." This could be no more.
Education Made Accessible
Among the employees working from home, teachers are also finding their footing in a changing landscape. And so are the students. The COVID lockdowns have been inconsistent and seemingly unpredictable in the last year. A student in Virginia had a very different go of it than a student in California. Schools across the country have endured some combination of class cancellations, remote learning, and learning on-premise. But while the education system has struggled to get its footing, some are seeing the silver lining.
Anna Mueller, a sociologist at Indiana University Bloomington, speaks about the upside. "The pandemic has shown us how online teaching can be a tool that makes the classroom more accessible, particularly for students with disabilities. In the past, I've had students who sometimes struggled to attend class because they were coping with anxiety or living with significant pain. They needed my empathy and flexibility with class attendance but still missed the classroom experience. I now realize how easy it is to turn on a camera and pop on a microphone so they can join from the comfort of their homes."
Mario Luis Small is a sociologist at Harvard. He suggests that secondary education may be in store for a radical makeover. "COVID-19 has shown that a lot, though by no means all, of higher instruction can happen online. Parents and students will likely ask how much of the on-campus experience is truly needed and demand alternatives."
A New Kind of Sport
In the months after the pandemic has dissipated, there will no doubt a surge in attendance at concerts in sporting events. Those who associate summer days with hot dogs and baseball and cold Sundays with tailgating a football game are anxious to spend too much money on a beer at a game. But while these traditional sports are awaiting a resurgence, another kind of sport has been getting bigger and bigger.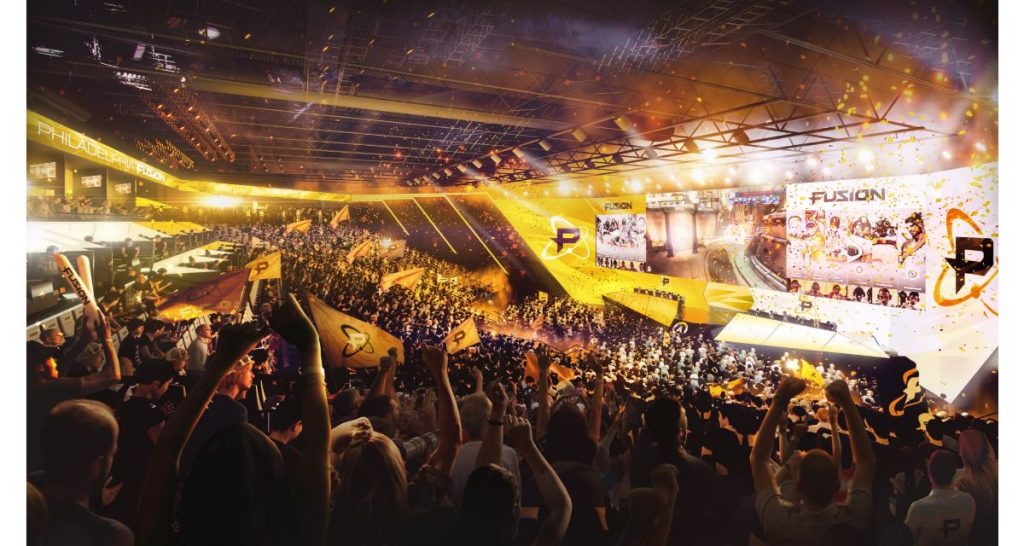 Esports have boomed during the pandemic. Video gaming enthusiasts have gathered online to watch the pros play video games like Call of Duty, Overwatch, Minecraft, and thousands of more games. Viewership skyrocketed during the pandemic. StreamHatchet reports a jump in esports from 4.8 billion hours viewed in the first quarter of 2020 to 7.6 billion. Philadelphia is currently building a $50 million esports arena right next to all of their other major sports venues. It seems esports are here to stay.
Turning the Page
While everyone is excited for this chapter of society to be over, no one truly knows what to expect. What will vacations be like? What about birthday parties? Things may never truly be the same. But while some muscles may atrophy, others will strengthen. Will we see a bigger emphasis on family life as we all spend more time at home? Maybe the creativity world gets a spark as more people rely on their own faculties to entertain themselves. As the saying goes, only time will tell.
Kate McKinnon roasted Marjorie Taylor Greene, SNL Cold Open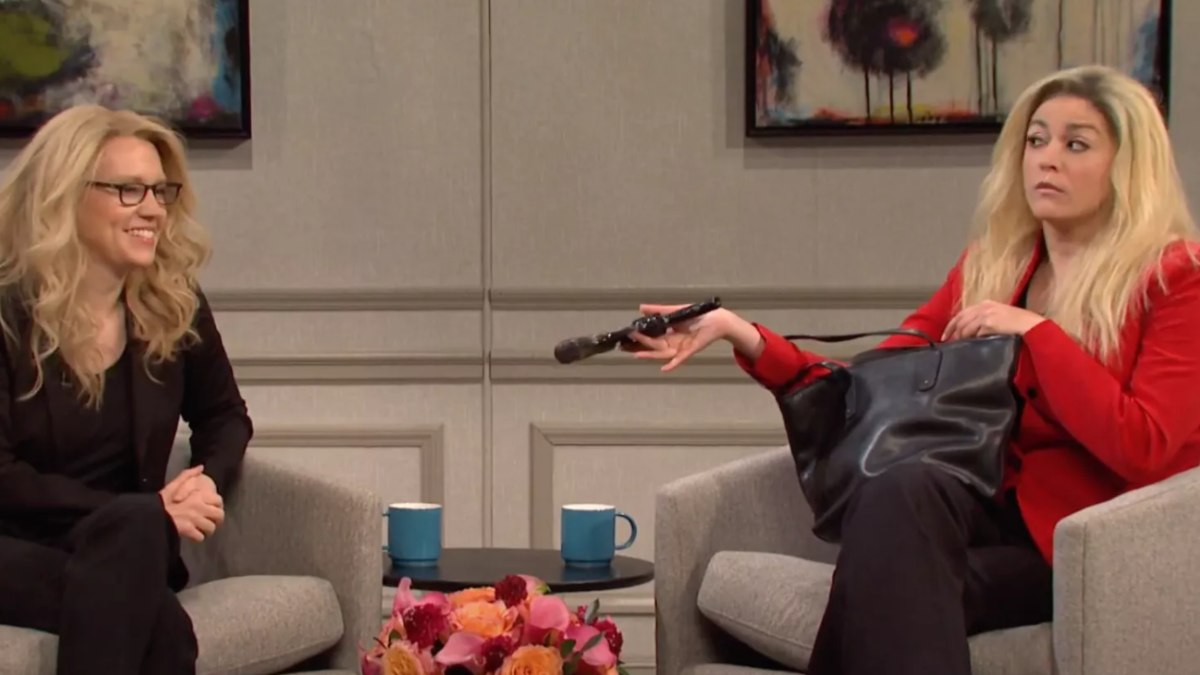 The first episode of Saturday Night Live this 2021 started with a question, 'What Still Works in America?' The show was hosted by Kate McKinnon, where she discussed which areas of American society are still working.
Kate McKinnon says that since America already has a new president, some things should work. But then she asked further, 'do they?'.
The first topic was the government. And right off the bat, McKinnon remarked that she already has doubts.
The host then brought out the controversial Republican congresswoman from Georgia, Marjorie Taylor Greene. She was the show's first target of the year.
If you must know, Greene is currently bombarded with criticisms after it was revealed that she liked and engaged in conspiracy theories in the past. She even called for violence against Democrats. 
Kate McKinnon Interviews Cecily Strong's Marjorie Taylor Greene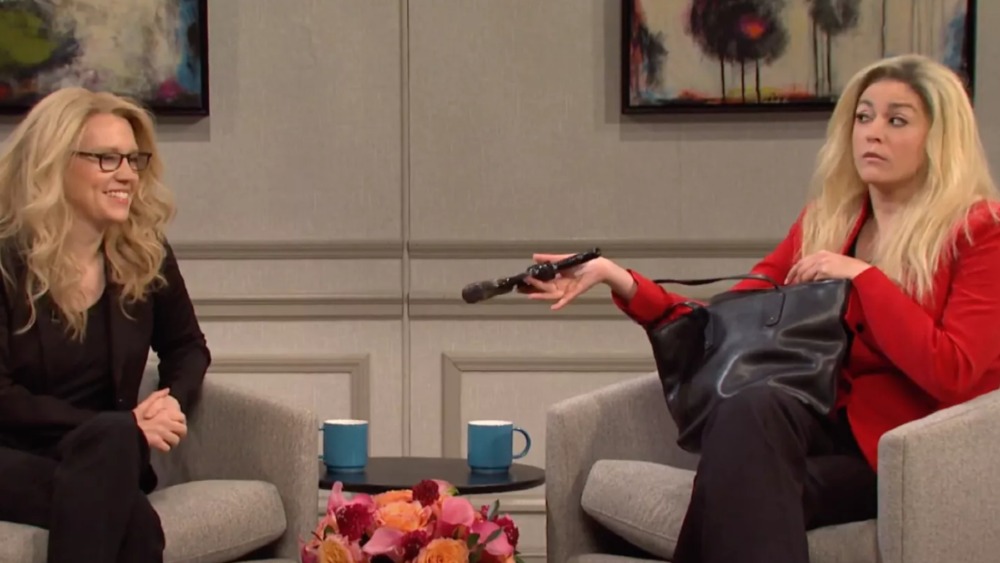 Cecily Strong portrayed Greene and went beside Kate McKinnon, where she handed her a gun right away – as if she was offering a gum.
Kate McKinnon started to ask Strong's Greene the theories which she believed in and was actively promoting. The character asked how much time she got, followed by saying that she thinks the Parkland shooting was a hoax and that the teachers were all actors and the kids were dolls.
In that particular incident though, we must remember that 17 persons were killed.
She also added that 9/11 was a hoax, sarcastically asking if anyone saw if it happened.
It doesn't stop there. Strong's Greene said that she told her supporters to physically murder Nancy Pelosi – a lady she works with.
And as if it wasn't enough, she added that there's another new conspiracy theory. The character played by Strong said that the Jewish space lasers caused the California wildfires.
The host, just to make sure, asked if the congresswoman believes the theories, in which the character responded with an 'Uh-huh.'
With a face hard to paint, McKinnon said that people could easily Google the congresswoman and see that she is a real US representative. Her tone shows apparent disbelief at what she was hearing.
Strong's Greene agreed that, yes, people could easily search for her online. But being a congresswoman might not be the first thing that will show up on Google. And we understand why.
During the conversation, Kate McKinnon asked what her colleagues did when they found out all the things that Greene said in the past.
Strong's Greene shared that she was promoted to the education committee.
It ended with Kate McKinnon saying that the government doesn't work, and she regrets not taking the gun. 
The Stock Market and the Super Bowl
Kate McKinnon proceeded to talk about the stock market and invited a 'major shareholder of Gamestop,' which she quickly figured out to know nothing about stocks. That means, this aspect no longer works too.
And then, she moved on to social media and vaccine rollout. For the vaccine rollout, she interviewed 'O.J Simpson' asking if he got vaccinated even before the teachers and those with health conditions. 'Guilty as charged – about the vaccine' was Simpson's response. This made McKinnon conclude that neither social media nor vaccine rollout works.
And finally, with a bit of hope, Kate McKinnon welcomed Tampa Bay Buccaneers quarterback Tom Brady. Brady was played by John Krasinski.
Kate McKinnon shared that this is Brady's 10th Super Bowl, and he kept on winning. From being in the worst franchise and taking them to the championship, McKinnon told him that he might be the only thing that works in America. She then added that everyone must be rooting for him.
Krasinski's character responded with, 'Almost no one.'
The host enthusiastically said that she will still be rooting for him because the country can still rely on the quarterback. She followed it by saying that he's not like he's a weird Trump guy or anything.
But the quarterback immediately said his thanks and left.
Kate McKinnon then turned to the camera and shared that she is slowly losing her mind. She reminded everyone to stay strong (or weak – because being weak is a great option too) before saying the show's signature farewell message, Live from New York, it's Saturday Night.
The entire skit was nothing short of hilarious and just tells us that things are still pretty bad in the US.
Which John Wick Theory Will Become The Real Ending to the Franchise?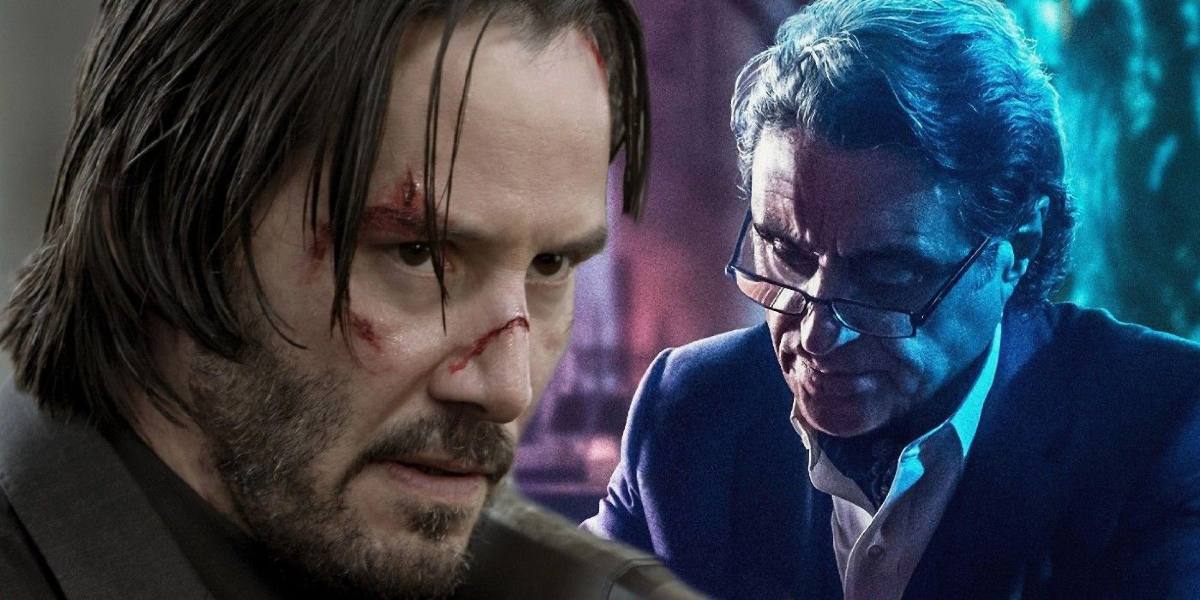 In 2014, avid action movie viewers got introduced to a new Keanu Reeves movie, John Wick. The first movie gives viewers a taste of the action sequences that will come in the next two films. The 2nd chapter, John Wick 2, explores the concept of the High Table and builds the world that the characters are part of. And in 2019, the latest, John Wick 3: Parabellum, we see an immediate continuation of John Wick's actions and consequences. It doesn't end there. It was also announced that two more sequels are coming: John Wick 4 and John Wick 5, with the fourth getting a 2022 release. But with John Wick (Keanu Reeves) still in the middle of his revenge plot against the High Table, how can the franchise end? Read more about each John Wick theory that fans have explored.
Warning: Potential spoilers ahead.
John Wick Theory 1: He Destroys the System and Finds a New Purpose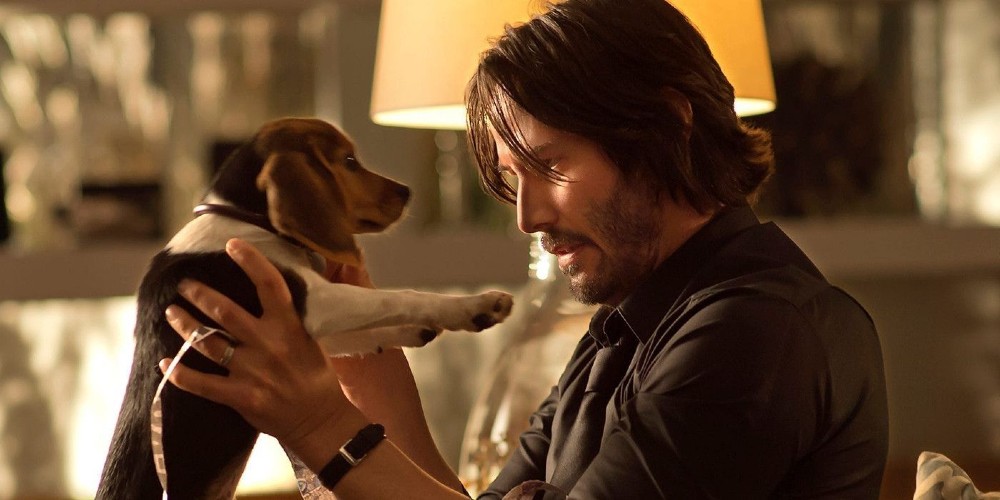 John Wick 3: Parabellum ends with John Wick falling off a building, suddenly disappearing from the street, and appearing bloody in front of the Bowery King (Laurence Fishburne). And with both characters having lost in different ways, it seems likely they'll have a team up to get revenge in the upcoming movie. With the treatment they both received from the High Table, they have no choice but to go against the system that has made them suffer.
This John Wick theory is a likely but predictable ending to the John Wick franchise. After all, Wick has had to endure endless beatings and shootings after coming out of "retirement." The Baba Yaga might even defeat the 12-seater High Table and end up with John Wick living peacefully. He could even adopt an orphan and help that orphan find a purpose alongside him and his unnamed dog. It will become a "happy ending" for Wick and those bound to the system.
Theory 2: He IS the New High Table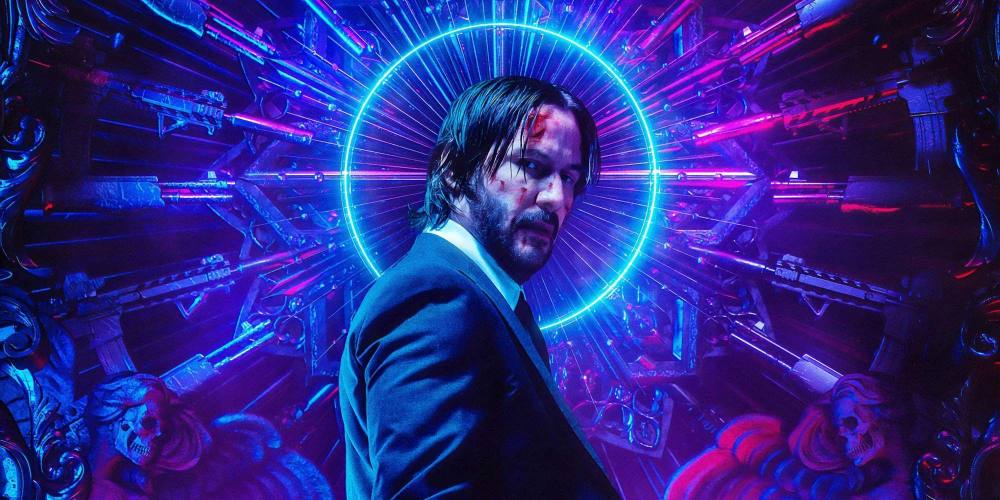 It seems that John Wick is impossible to kill, and his alliance with the Bowery King may further increase his strength. But once they defeat the High Table, what would happen next? This John Wick theory explores the idea that the protagonist will become the NEW High Table. The dreaded Baba Yaga may become the new High Table leader and have a new assassin following.
Once he and the Bowery King exterminates the High Table, John Wick could take the leadership role and create new standards. He might even allow assassins to leave a peaceful, everyday life and settle down. However, this theory may become unfortunate for John Wick. For someone who wants freedom from the High Table, taking the leadership position may become a fate worse than death for him.
Theory 3: He Knows He Can't Leave a Peaceful Life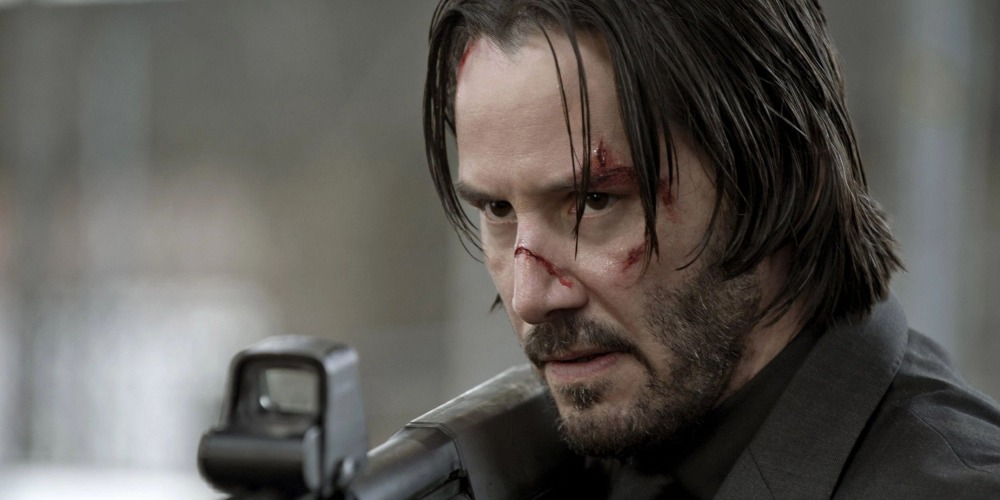 This John Wick theory explores the Kubler-Ross model– the five stages of grief. To refresh your memory, it's:
Denial (John Wick doesn't want his idyllic life to end)
Anger (John Wick goes on a rampage)
Bargaining (John Wick "bargains" with The Elder)
Depression
Acceptance
If the model were to follow the release of each John Wick movie, John Wick 4 might tackle depression. And with John Wick 5 announced, the protagonist may accept that he would no longer have a peaceful life.
In this case, John Wick will have to understand that he'll no longer go back to a life where he can live "normally" as he did with his late wife, Helen. Eventually, John Wick may realize that he might only achieve peace when he dies. And as an experienced assassin, John Wick knows that death would be his way out.
Theory 4: He Dies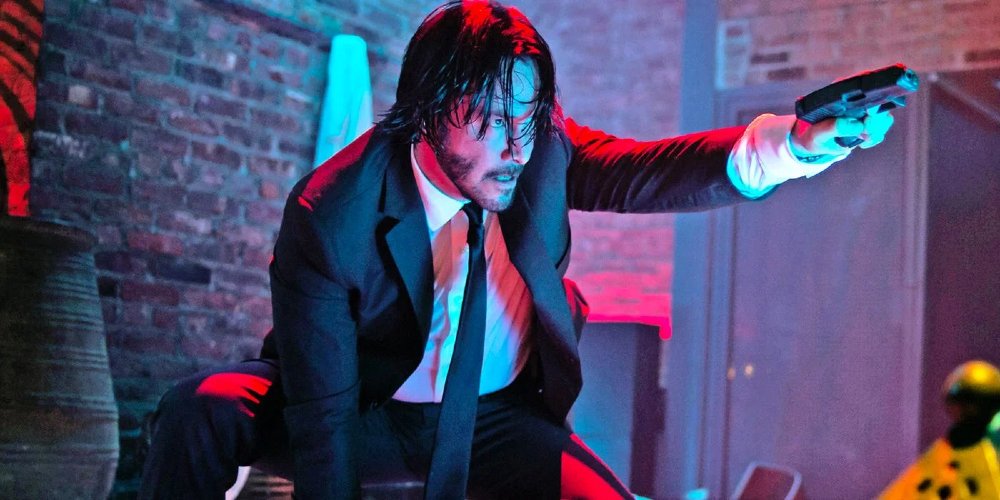 If peace seems impossible for John Wick, there's only one way for him to be "free" from the chains of the High Table: Death. He knows that dying is a better option than following the rules of the High Table blindly. Plus, having gone against crime families, it's likely that viewers will see John Wick at the end of his journey.
Once the High Table is gone, Winston (Ian McShane), the head of the New York Continental, may assume his position as head of the High Table. He would eventually create a fairer system for other assassins. Plus, he might even pay tribute to Wick once the Baba Yaga rests in peace. It's easier said than done to say that John Wick will die. Since the first movie, he's been fighting enemies, and it looks like he's nowhere near done.
Theory 5: A Longtime Ally is the REAL Villain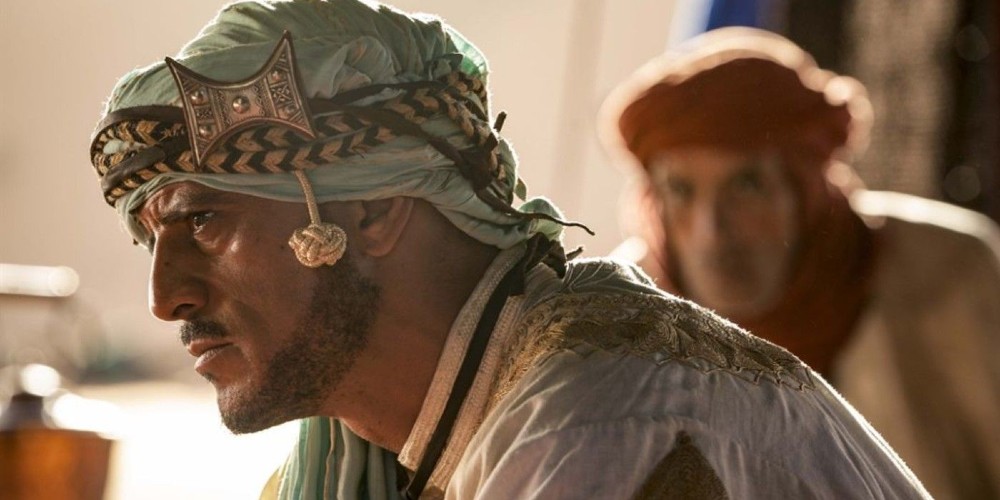 John Wick 3: Parabellum introduces its viewers to the antagonist of the franchise, the head of the High Table: The Elder. But, for someone who would be the antagonist, it doesn't seem too surprising. The Elder's past remains a mystery, especially his ascent to power and why people are quick to follow him. It may seem, however, the real villain set-up would be Winston, the possible actual leader of the High Table.
As manager of the New York Continental, Winston isn't one to falter. During the Continental siege, he was hiding inside his vault with John Wick's unnamed dog. He even helped supply John Wick and concierge Charon, weapons to wipe out the High Table's fighters. However, by the end of the movie, we saw him shooting John Wick off the Continental, seemingly killing the title character. And this ploy may only be the beginning of Winston's schemes, setting him up to become the likely villain in the upcoming movies.
For other interesting stories, check out more articles here in Owner's Mag.