Keep Me Posted Web Series: Effects Of Technology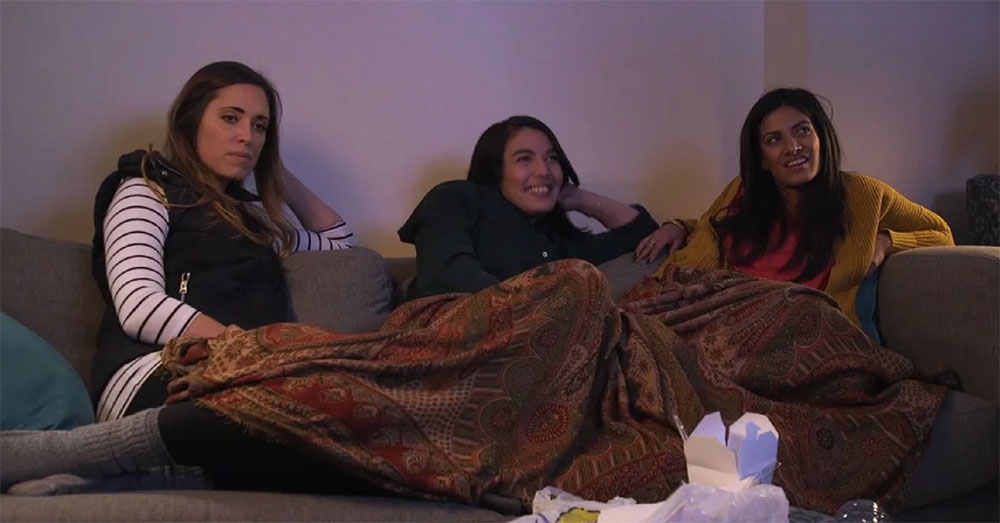 In a society where people have gone mobile and family and friends are separated, it is encouraged to use the power of technology to stay in touch. In the new web series by Hillary Berkowitz Nussbaum, the

Keep Me Posted

 web series is a story to explain the effects of texting and social media on our personal relationships, from the perspective of three separated friends. The series feature a strong and diverse female trio, along with an all-female team in the making of the production. The co-producers are inspiring millennials behind

Pitch Her Productions

, a non-profit production company committed to advancing women in film and media.Technology has personalized it's way into our lives in allowing us to connect through photos, videos, and text. The application of technology to create and maintain relationships between people have become its main source of usage. In 2015, 76% of adults online used some resource of social networking sites. In Keep Me Posted web series, the female friends use these devices in order to stay together. The web series connects with all of us, seeing that the relation is heavy in this story. We all use technology for some form of connection, the Keep Me Posted web series is focusing on that value.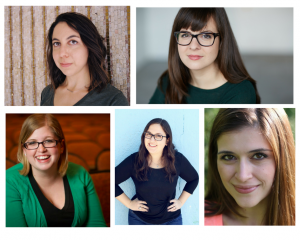 For women in film and media as well as modern consumers of technology, Hillary Berkowitz Nussbaum explains more about the Keep Me Posted web series:
What is Keep Me Posted?
Keep Me Posted is a three-part web series that takes a biting look at the impact of texting and social media on our closest friendships.
What is Keep Me Posted emphasizing?
The series highlights the gap between the frequency of our communication and the quality of it - even if we're constantly talking to our closest friends, we're not always connecting with them. Sometimes it's easier to skirt around difficult subjects than to discuss them, and that can be damaging to a friendship.
Who is Keep Me Posted mainly targeted for?
The prominence of texting and social media definitely skew to a more Millennial audience, but the series' other themes - familial expectations, depression, friendship growing pains - still resonate with those who didn't grow up with smartphones.
What is Keep Me Posted goal and mission?
We want to tell a grounded, honest story in an entertaining way, and to spark some important conversations about depression, self-doubt, and communication. We also want to highlight the skill and dedication of our incredibly talented cast and crew!
Why a story on cell phones?
They're everywhere! Originally, cell phones were just going to be part of the series - a way to accurately represent the way people in their mid-20s interact with each other. But as I developed the concept for the series, the phone's kind of took over, and I ran with it. Nearly everyone I know has a story of a friendship damaged by texting or social media. Some stories are extreme, others superficial and silly, but all made me realize just how much those things influence the way we relate to each other.
Why choose the series to be a comedy?
Life's little absurdities are inherently comedic, and this story is one that really lives in those small moments.
How does Keep Me Posted fit into society today?
It's an honest look at the way we live now, the way we interact. We know that Facebook friends aren't necessarily real friends, it's no secret that celebrities and influencers carefully curate their online presence. But I haven't seen much that touches on the way actual friends relate via texting and social media, and I wanted to explore that dynamic onscreen.
Who can relate to this story?
Anyone who's ever used a smartphone! But seriously, I think most people can relate to the impulse to be a little bit extra-chipper in a text message, or to post a photo that makes a situation look better than it is. We all have things we're struggling with, and it's so easy to hide those struggles behind a screen.
Will this motivate or influence others? How?
I hope so! I want the series to remind everyone that even though we may want our social media presence to be impeccable, we still need to be honest and vulnerable with those closest to us. I hope it inspires people to speak up about whatever it is they're struggling with. And I hope it motivates people to create their own work, to tell the stories that are important to them.
How To Successful Deal With Stress Like A CEO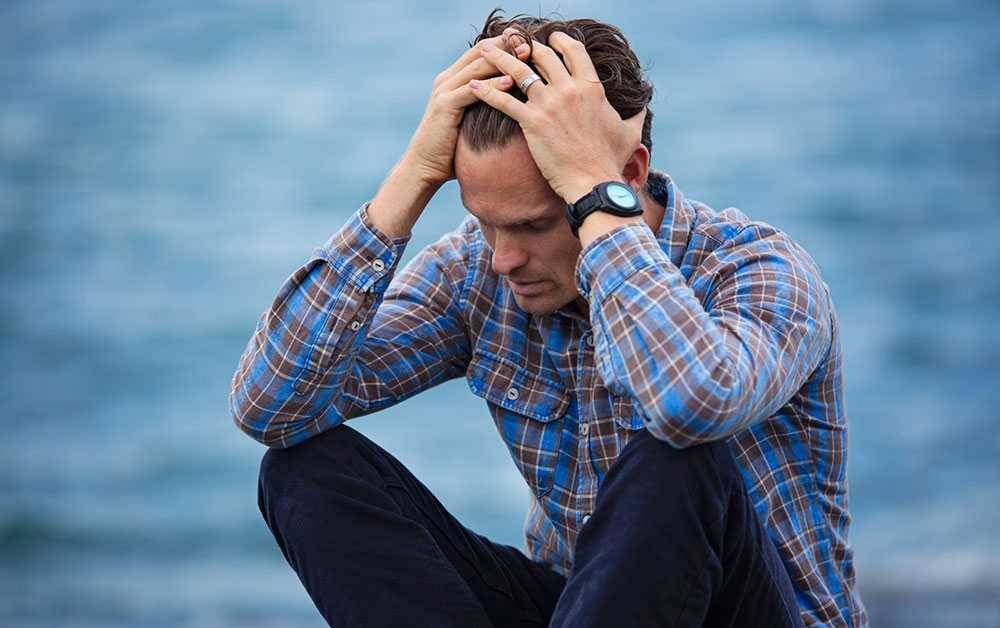 You've encountered stress countless times. And everyone has their own way of dealing with stress. Whether it's taking a quick walk, drinking some water, or reading, knowing how to deal with stress effectively is essential to both your personal and professional life. Stress is a natural part of existence and knowing how to deal with it effectively will be the difference between success and failure. Here are some effective stress management techniques used by some of the most successful people in the world.
Taking A Walk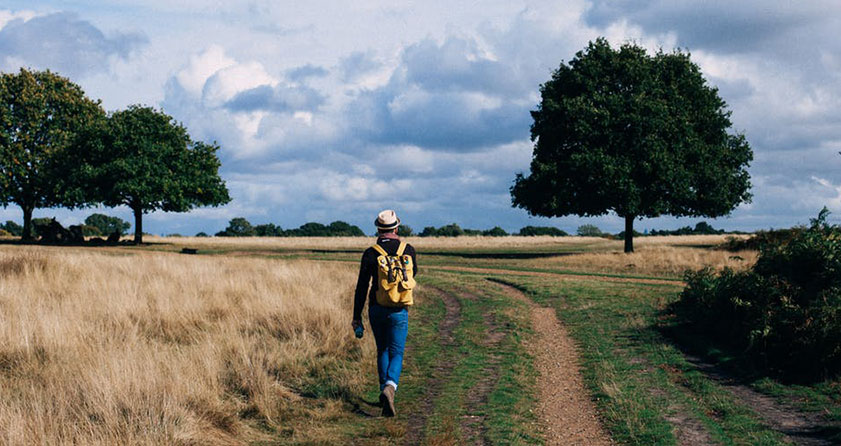 Despite its simplicity, taking a walk does several things for you. First, it removes you from the environment or situation that's causing the stress. And by removing you and taking you as far away as possible from the source of stress, you're much more likely to be able to think more clearly. Taking a walk also has the added benefit of promoting more blood flow to your brain. Your legs are powerful pumps that help circulate more blood throughout your body. And taking a stroll outside also gives you a nice breath of fresh air. All these factors combine to give you an edge in thinking more clearly and then deciding what to do with the situation.
Take A Nap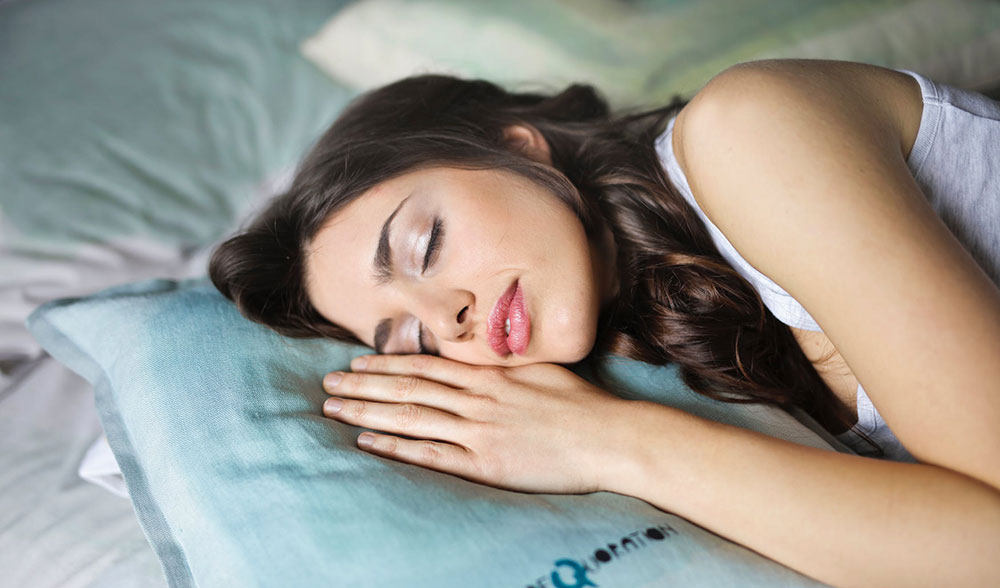 Or get a good night sleep. Your ability to think clearly can be inhibited if you're not well rested. Taking a quick nap or attempting to get a good night sleep will help reduce tension and allow you to wake up with renewed energy to tackle the problem at hand. Taking a nap or getting some sleep is also effective at removing you emotionally from the problem. Constantly dwelling on the source of stress might not yield any immediate answers. However, waking up from a good nap may give you some newfound perspectives on the situation.
Writing Things Down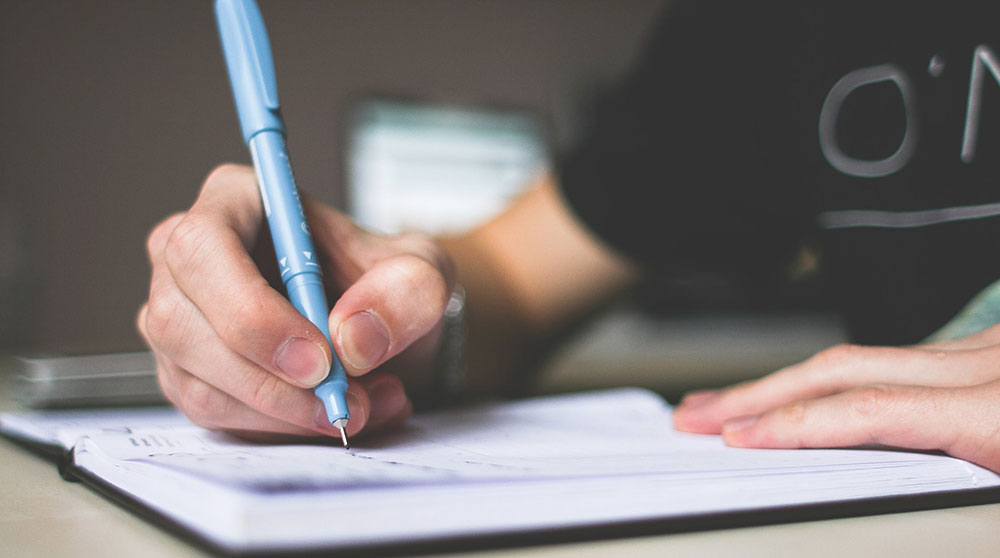 Sometimes the thoughts in our head aren't as clear as we'd like them to be. Sitting down and writing down what's stressing us out and clearly detailing the event/incident can often give us insights into the situation. Writing things down also helps to calm us down if the stress is high and caused anxiety. The simple act of writing and keeping the notes also helps us recall past events that are similar to this one. And you can look back at some previous notes you've written to see if there are similarities and draw conclusions.
Do Something Nice For Someone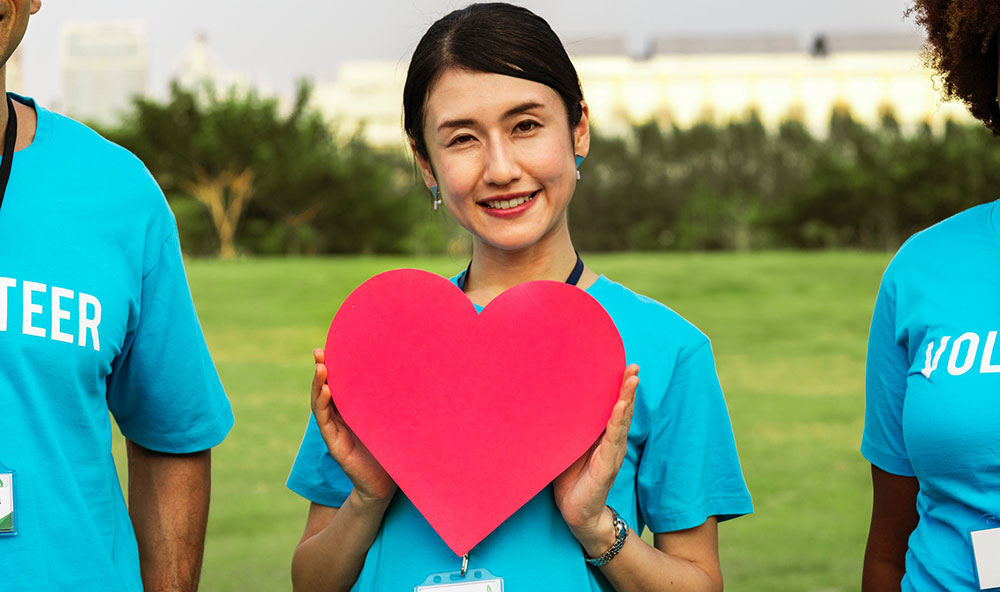 As odd as it sounds, the more we think to ourselves and about ourselves the more likely we are to obsess over our own stress. Sometimes we forget that we're all in this together and that everyone also goes through stress - just like us. By doing something nice for someone else, it removes us from our current self and allows us to empathize and think about another human being. It's a simple act of kindness that helps someone else and at the same time, buys us a bit of good karma. Helping another individual also helps release dopamine, a chemical that helps us feel good about yourself. And sometimes we just need a bit of boost to give us the confidence to go back and face the situation at hand.
Ask For Advice From A Colleague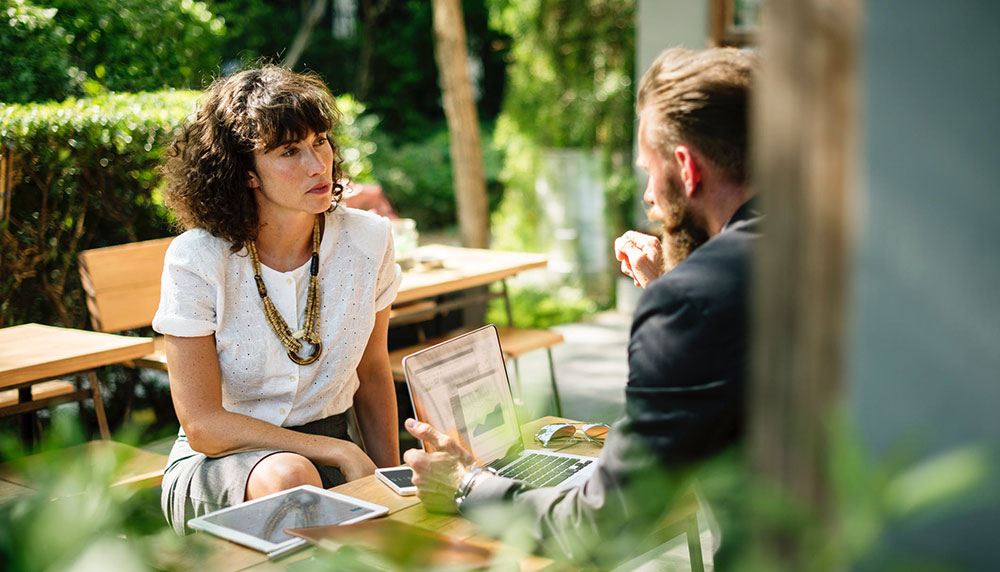 Talking to someone can certainly help. But you don't want to come off as venting or complaining about your life. It's better to consider carefully who you're going to reach out to and frame the conversation as getting advice on a situation, rather than needing to vent. Because when you're venting or releasing steam, the other party is less likely to add value to the conversation, since you're not looking for anything other than someone to vent to. When reframed as getting advice, you're giving someone the permission and space to review your situation, ask productive questions, pick at the problem, and hopefully help you see the problem from a new perspective that you didn't see before.
5 Things You Need To Know About Millennials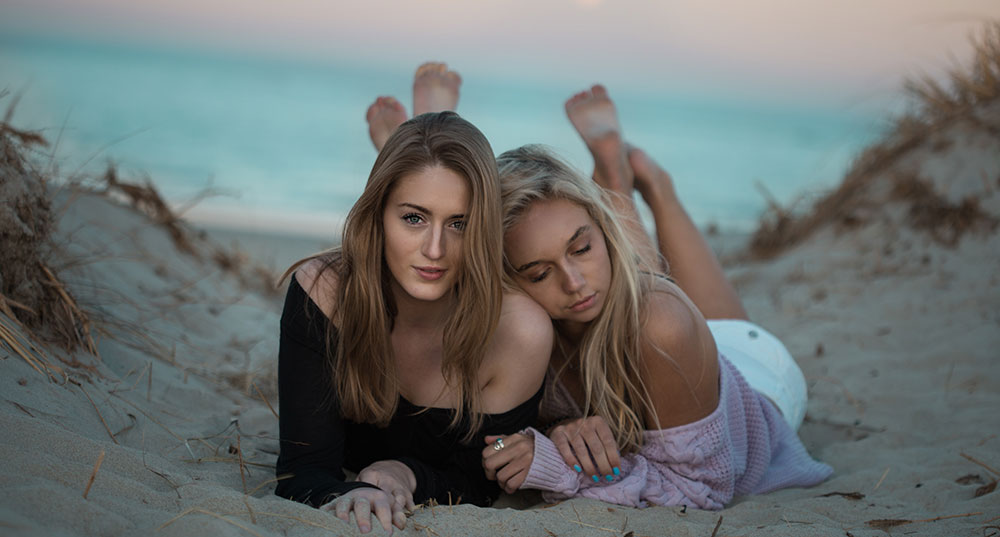 Millennials (aka: Generation Y) are an interesting breed.  We've experienced quite a drastic change within our lifetime and the way we communicate with one another is very different than the generation before us.  Unfortunately we're not that easily understood and people tend to categorize us without knowing all the facts.  Below are 7 things you MUST know about millennials before you begin to make judgement.
It's harder for us to get a job
Contrary to what others may think, our generation aren't fortunate enough to get a job with just our high school degree.  For most of us, a Bachelors is barely enough to get accepted.  Our parents and grandparents had it much easier than we did in this department.  Demands for our education is increasing, our cost of living is higher, our student loans are piling higher than we'd like...and job opportunities are scarcer than before.
We're not buying Houses
We're considering many other alternatives as most of us still prefer to be in the cities where our job opportunities are highest.  And unfortunately that also comes with a very high rent, so we prefer to room with others to save on living expenses.  And we're also marrying much later as well, so the need to have our own american dream house doesn't need to be realize so early.
We're not driving anymore
Again...back to the whole idea of cost of living rising.  It cost on average anywhere from $500-$800 a month to own a car in most cities, and that's not even including the cost of parking and tickets you're likely to rack up.  With Uber and Lyft in most major cities nowadays, we're looking at other alternatives to driving.
Not all of us are Entrepreneurs
Yes...it's true.  With the boom of entrepreneurs in the recent years, it's easy to assume that most millennials are following similar footsteps as Zuckerberg and Jobs.  The truth is, although the idea of running your own startup is very appealing, most of us are actually straight up trying to create a profitable company.  We're still for the same dream, except without the early-stage hustling and grinding.
We want to work for a cause
The work we do does define us, and as Millennials we're NOT okay with settling for a meaningless job that simply pays the bill.  The job doesn't have to be high paying, as long as the work we do is meaningful and we are apart of something that's making waves.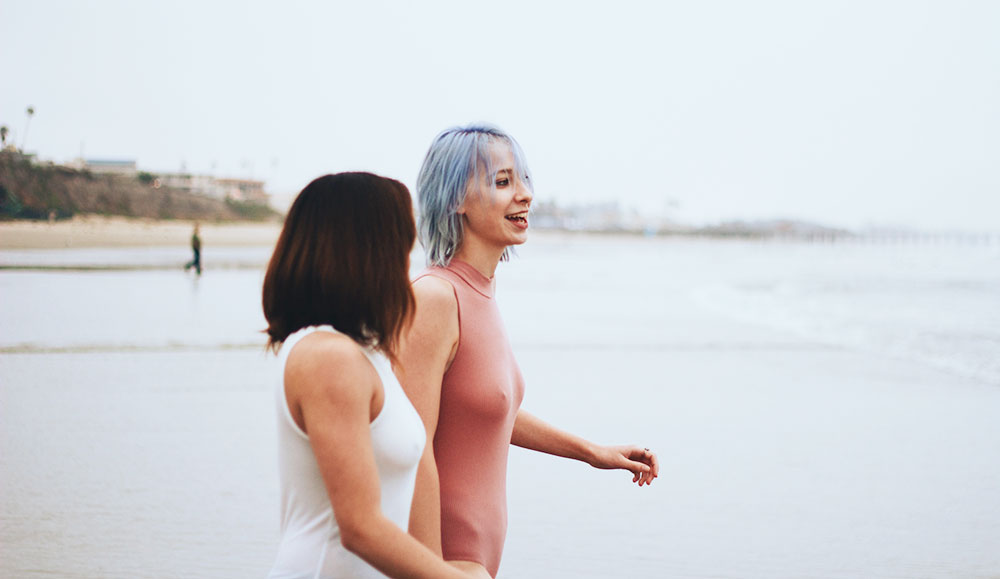 Do you know how to ask for a favor? Asking for a favor might be hard especially if you're the independent type. Like it or not, we need to ask favors now and then if we want to succeed. Favors have varying degrees from the very easy: "please come to the conference call tomorrow" to the onerous "please introduce me to your contact at Apple". Lucky for you, people like doing favors. Studies show that people comply with requests to avoid awkwardness and it also suggests that favors are less of a burden than we think.But regardless of studies, asking for favors can still feel strange. Therefore being deliberate in the way you ask a favor can make a big difference in the outcome. When asking for a favor, remember the following:
Set the stage: "I need to ask a favor"
Provide reason
Provide means of escape
The phrase, "I need to ask a favor" is a very powerful verbal contract. It also implies reciprocity. If you help me now, you can ask a favor from me in the future. This two way relationship of give and take acknowledges that the favor is not totally one-sided. But aside from this, it also makes the other switch gears into receiving mode. This will give your friend time to have an "uh-oh" or "happy to do so" moment. Consider these:"Friend, can you cover my shift tonight? I'm not going to make it due to an emergency" or"Friend, I have a favor to ask. Is it possible for you to cover my shift tonight? I have an emergency".In the first scenario, the friend is off guard and might feel that he has to do the favor. In the second scenario, setting up the stage to ask the favor gives your friend a second or two to decline or accept the favor.
The Reason
According to Robert Cialdini's book, Influence; giving a reason to your favor increases the chances of a positive response. If you know how to ask for a favor be sure you're providing a reason makes people react positively even if the reason is makes no sense to the request. People like to know that they are being asked something. If you're asking a millennial for a favor, consider reading this article  about
5 things you need to know about Millennials
. It'll give some insights on what makes millennials tick.
The Escape Clause
When learning how to ask for a favor, it's good to keep in mind an Escape Clause. People are inherently good especially when they are asked to comply with a request. This is because giving is better than receiving. However, when you ask a favor your goal is two-fold: getting what you want and making the giver feel good about helping. The best way to do this is to provide and escape clause so that your friend can graciously decline in the event that they cannot do you the favor. Remember you are giving them the choice to comply. You are not commanding them.
Good Escape Clauses Include:
"I understand if you can't help. But I thought I'd ask".
"I understand if you can't come because you're busy".
"I would like an introduction to your friend from Apple but I understand if it makes you uncomfortable".
Friends and colleagues cannot always come through when you ask them a favor due to a variety of reasons. However, you can always ask them favors with grace and gratitude so that you maximize your chances of getting what you want. Hopefully you will be able to pay back the favor once they ask something from you.