How to Safely Secure Documents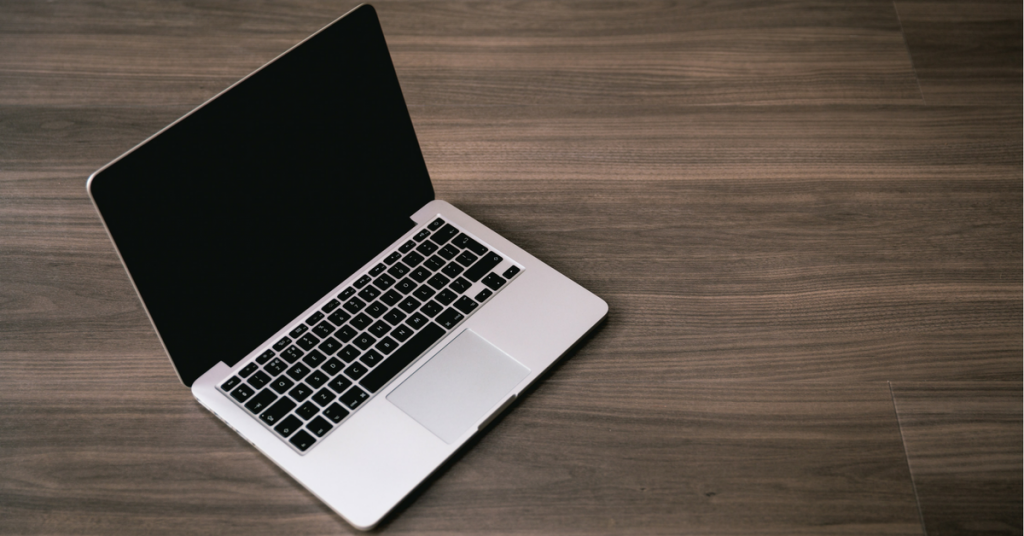 Sometimes, there are files on your computer that are meant for your eyes only. This sensitive information needs to be protected from hackers especially if you are connected to the internet regularly to safely secure documents. Exposure of sensitive documents and information like your social security number, credit card numbers and bank information could subject you to information theft. Your company documents could also contain company secrets, information regarding clients and employees or financial records.

Here are some ways you can safely secure documents to prevent unauthorized access.
Backup Regularly and Often
Backing up is one of the most important steps you can take in protecting your files from data loss. How often you backup depends on how much data you can afford to lose. You can backup a month's week's or hour's worth of data since this is a personal choice.For people who use Windows, the easiest thing to do is to use the backup utility (ntbackup.exe) built into the operating system. You can also use Wizard Mode to simplify the backup process including restoring the backups. You can also reconfigure backup settings manually so that it performs backups automatically and safely secure documents.There are also many different 3rd party backup systems you can use, if you don't like or don't use Windows. Whatever backup system you use, it is important to store a copy in an offsite location in case of fire, flood or other natural disasters.
Always Install Operating System Updates
Always install updates especially security updates in your computer. Not installing updates could leave your computer vulnerable to remote users hacking into it or viruses exploiting bugs to gain access to your computer. Thankfully, updates to your PC are easy to install. Most updates do all the work for you and all you have to do is click on the prompt to allow the updates to install to safely secure documents.
Do Not Use Same Password For Every Site
Remembering all your passwords for every site you log into is impossible but using the same password is also very risky. To help, you can use password management tools like Keepass to help you remember and store all the passwords you store for different sites. If you don't like using programs like these, you can use a password in the format !55. If you want to create a password for Facebook for example, you can use this format to remember your password easily. If you're birthday is in 1980, your password for Facebook would be 1980facebook!80, if you want an account for CNN, your password would be 1980cnn!80. Using this format gives you a strong password that is easy to remember.
Install and Update Anti-Virus Software
This should be a no-brainer but you would be surprised to how many people do not use or update an anti-virus software. Having an updated anti-virus means that your emails will be scanned as you download them. You will also be prevented from entering suspicious websites or stop you from running dangerous programs. Aside from installing, you also need to update your anti-virus software. Updates enable the software to recognize new viruses and worms that have been released since you installed the program.

Protecting confidential data and personal information should be a priority for all people who use and access the internet on a regular basis. Protection could save you money and days of hassle trying to recover lost data.
These Are All of the Industries Experiencing The Amazon Takeover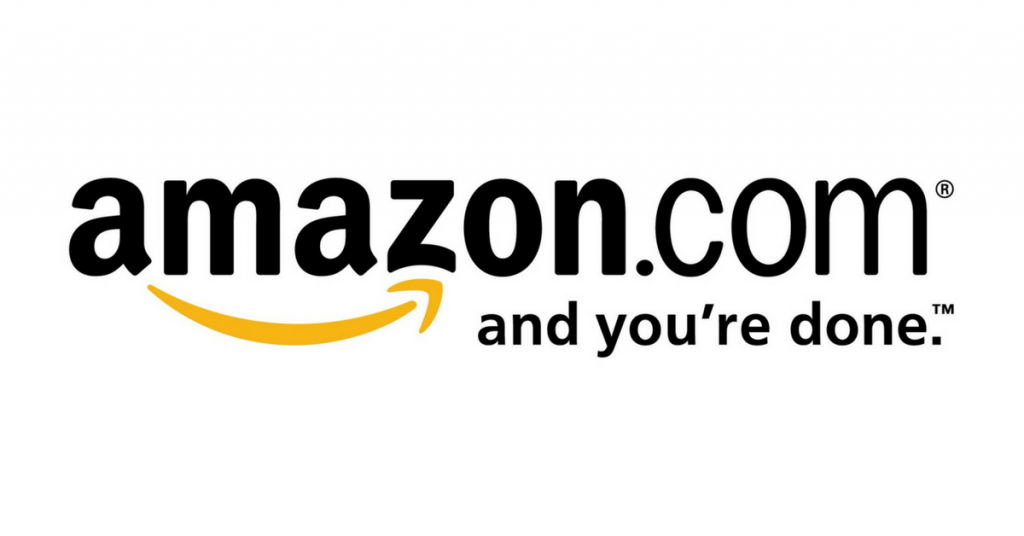 Amazon's continuous growth is prompting the company to expand into a variety of industries well beyond their initial scope of electronic commerce. Beginning as an online bookstore, Amazon now represents the

most valuable United States retailer

regarding market capitalization. Amazon founder Jeff Bezos is presently

the world's richest person

. A combination of success and drive for constant expansion is resulting in an Amazon takeover of several important industries. Amazon still reigns supreme as an online retailer, though clearly that title alone is not enough to satisfy Bezos. His areas of interest are vast, including the following.
Brick-and-Mortar Retail
Just last year, the Amazon takeover

included Whole Foods, where they were acquired for $13.7 billion

. The move continues Amazon's battle with Walmart to reign supreme in the retail space. On the other side, Walmart is continuing to

refine their online space

, while remaining America's top employer. The battle between these two giants will continue to wage on, with Amazon's interest in the brick-and-mortar space being no secret.Even before the Whole Foods acquisition, Amazon's plans to build

convenience stores and curbside pickup locations

shows a deep infatuation with becoming a strong brick-and-mortar presence. Beyond a mere presence, Amazon is confident that consumers will continue embracing a model that allows them to order online and pick up in person.Amazon's opening of the

Amazon Go Store in Seattle in January

marks an exciting time for these interests. Customers enter the store and scan their Amazon Go app as they do. Cameras and other sensors track customers' activity as their browse, registering an item into their virtual cart when they take it off the shelf. Customers are charged when they leave the store with their goods. Amazon terms the idea "Just Walk Out" shopping and hopes to attract customers who despise waiting in lines, as many do.Amazon's reshaping of the typical brick-and-mortar presence is introducing consumers to new ideas like "Just Walk Out" shopping. Combined with the acquisition of Whole Foods, the company will without a doubt continue to redefine the brick-and-mortar shopping experience.
Delivery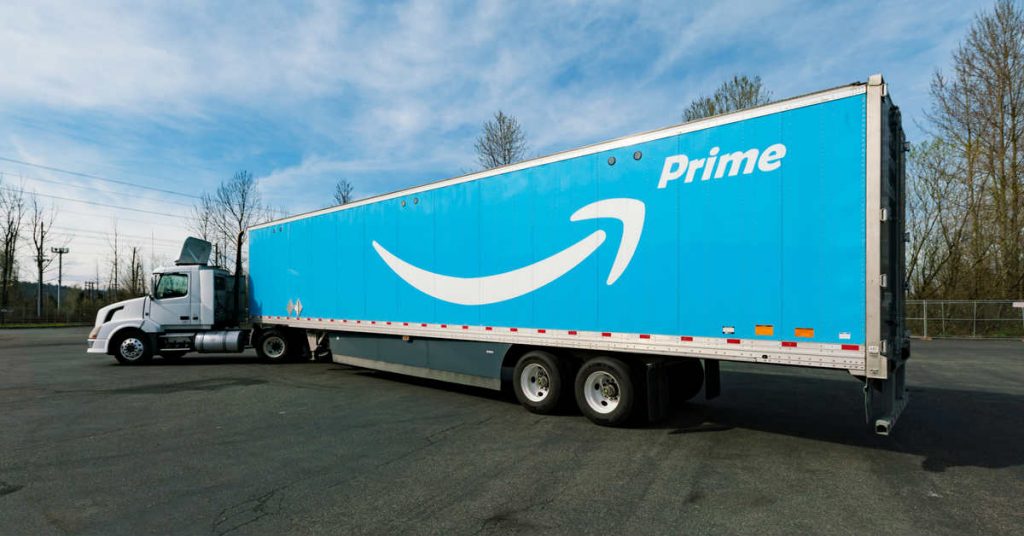 Amazon has been shaping the delivery industry for many years now, especially since Amazon Prime's introduction in 2005. The company's vow to deliver items to Prime customers in two days or less still presents a challenge to online retail competition, who are well aware that they must match these shipping expectations or compensate in some other way, like offering lower prices. Meeting Amazon's delivery promises and their costs is a major challenge, especially to new eCommerce businesses.Beyond Amazon Prime's major influence on shipping expectations among online retailers, Amazon is redefining what the delivery space means through their utilization of drone technology. Specifically, Amazon Prime Air is introducing a new delivery system, where unmanned aerial vehicles can safely get packages to customers in 30 minutes or less.Amazon, already familiar with quick parcel delivery, is upping the ante even more in the delivery industry with such lofty ambition. Still, with a private trial already underway in the UK, Amazon Prime Air and the use of drones in delivery is a very real aspect of the future. Upon receiving the regulatory support, we can anticipate Amazon Prime Air to be an option for many.
Technology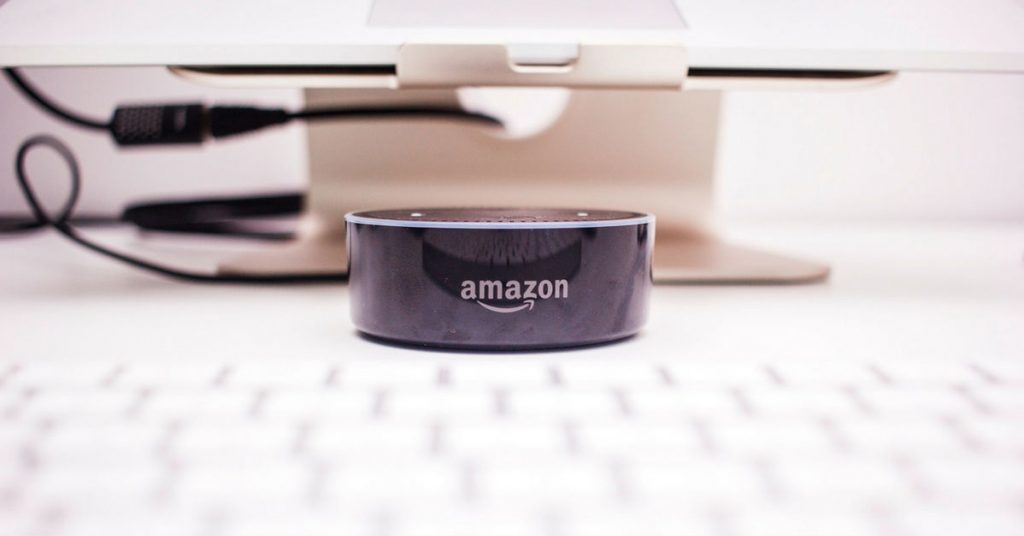 It makes sense that Amazon is continuing to make significant moves in the tech sphere. There's no doubt regarding the company's technical expertise and how technology can accommodate access to their variety of products.Among their technological products is Amazon Fire TV, which streams live TV and enables users to watch hundreds of shows and movies. There's also the Amazon Kindle Fire, which capitalizes on Amazon's vast digital library in the form of a tablet computer with a seven-inch multi-touch display. Many still view Kindle Fire as a

strong competitor to Apple's iPad

.Amazon's Dash buttons, while simple, are also an exciting addition to their array of tech. The Dash Button is a single-function controller that consumers can place around their house near items that need replenishing. Need a new order of Tide paper towels? Order a specific Dash button for Tide, put it near the towels and press the button when you notice them running low. They will then arrive on your doorstep in a couple of days.
Entertainment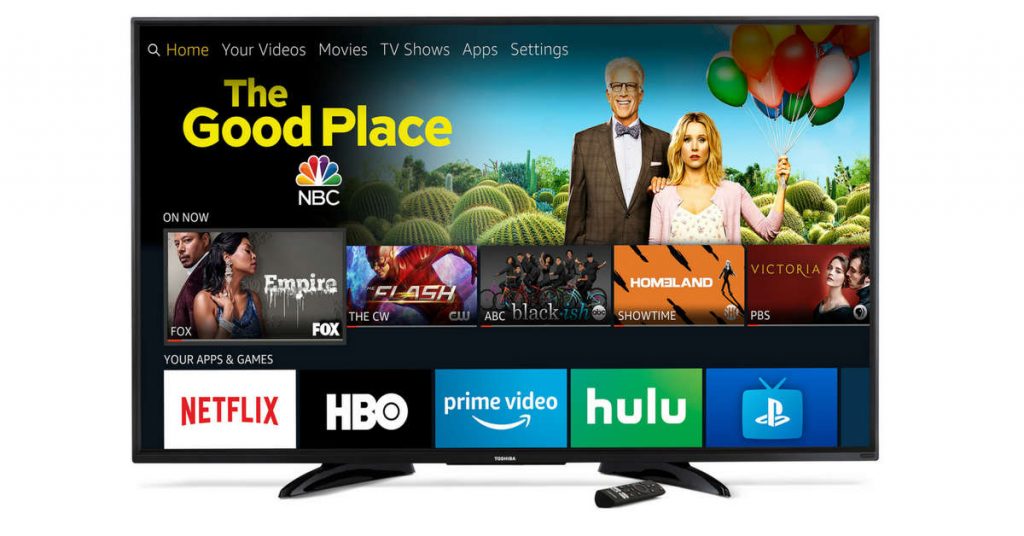 Amazon Prime offers much more than free two-day shipping. One of Prime's most notable benefits is the increasingly impressive Amazon Video platform. The Amazon Prime Video show

Transparent

won the Golden Globe Award for Best Television Series, Musical or Comedy in 2005, while 2017 Oscar Best Picture nominee

Manchester by the Sea

is also developed by Amazon Studios.Amazon is increasing their influence in both TV and film by producing excellent content, including many

notable releases in development

. They're emerging as a viable competitor to cable, Netflix and Hulu.Whether a consumer prefers reading a book or watching a movie, Amazon is seeking to have the entertainment niche covered.
Is This Amazon's Peak?
Amazon's firm grasp across multiple industries begs the question: Is this Amazon's peak? While it's impossible to tell definitively, stockholders should monitor the situation closely. Amazon has been a model of consistent growth since 2000. Presently, Amazon's stock trades for

approximately 130 times

the business's projected earnings for 2018 and almost four times its projected sales for 2018.These growth prospects rely on revenue per customer growth. Although there will certainly be customers who increase their spending on Amazon, it's difficult to think of any huge breakthroughs or offerings that will prompt more revenue per customer, especially upon Prime's increase to $119 per year. Many customers may opt to spend that on a Costco membership instead.Additionally, it's important to note that Amazon's acquisition of Whole Foods plays a significant role in the stock increases the past year for Amazon. The market seems to be operating under an assumption that Amazon will make a similarly buzzworthy acquisition this year, which is far from a given.

Still, even if market projections seem a bit optimistic at the moment for Amazon, there's no doubting that the company will continue playing a significant role in shifting expectations within several industries, from delivery and entertainment to the brick-and-mortar experience.
The Healthy Side of Video Games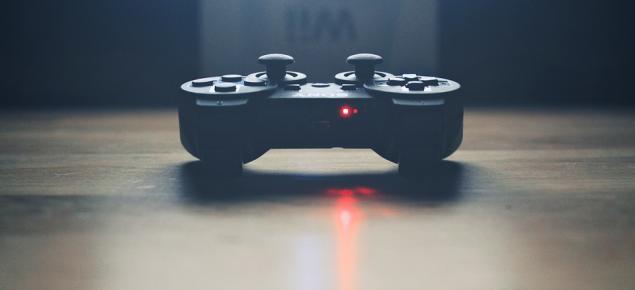 Like every stereotype, video games come with their own sets of preconceptions.  We've all heard parents rant about how games teach children violence.  Statements like,

you'll rot your brain, go outside, and get a life

are common parental reactions when their children spend too much time in front of the screen. Yet what happens when you look at this new genre of entertainment's possible benefits?  Many changes and evolutions in tech have caused a great divide between the generation of boomers and their millennial counterparts.  Video games are one of the subjects that causes much controversy.  To balance out the popular opinion that videogames are unhealthy, here are a few unique points to consider:Cyber Social Structures are Still Social when CyberThe most commonly held caricature of a gamer is a young person, introverted, nerdy, and possibly socially inept.  Perhaps this is the picture painted to those who don't play games themselves.  Ironically, many games do in fact have complex social networks.  Not only does a game allow someone to play with their friends, it provides opportunities to meet and play with new people, and keep in touch with people all over the world.  In fact, the majority of these game offers people access to social networks larger than most that exist in real life. GamificationGamification has made its way from games into numerous areas of life.  It's not uncommon to see incentive systems at work changed from policy to point system in efforts to add a game-like spin in hope to raise employee enthusiasm. Game based learning makes light of the learning process by incorporating within it the essence of 'play'.  Being able to play through complex scenarios offers the brain a healthy way to run through various simulations.  The real world is much less forgiving than a video game, which offers user a first, second, third, or infinite amount of chances to complete a goal. The Power of StrategyOne of the greatest benefits of gaming is the ability to strategize and strengthen problem solving skills. Games as simple as Tetris and as complex as Starcraft provide users with a creative ways to solve problems.  In order to solve a problem, it is often required to think both quickly and deeply about strategy. Being able to practice complex scenarios through games not only improves teamwork and group dynamic within teams, but also benefits each individual player mentally.  Studies have shown that games sharpen decisiveness, acuity, and many other mental attributes. A Game for EverythingOne of the most fascinating aspects of video games is that as a genre, it has a ridiculous amount of diversity.  When you look at popular games they could be as different as Angry Birds on your mobile phone, or Brain Age on Nintendo Gameboy, or the Club Penguin social community, or as immense as the immersive World of Warcraft. Unlike TV shows, sports or any other form of entertainment, video games contain subject matter that is virtually limitless in its diversity.  Name any possible type of skill you may want to learn, and there is a game out there for it.

Maybe the most popular examples of video game hits contain violence.  Maybe some people tend to spend unreasonable amounts of time in their basement playing.  Although these two facts do still stand true, video games remain an untapped source of creativity and endless utility.  What incredible  places and scenarios can these virtual portals take us?  How can they help to smear the line between imagination and reality?  And from all this, what can we learn?  Maybe now is the time to pay the vast world of gaming some due respect and admiration.
The Best Competitive Gaming Chairs of 2019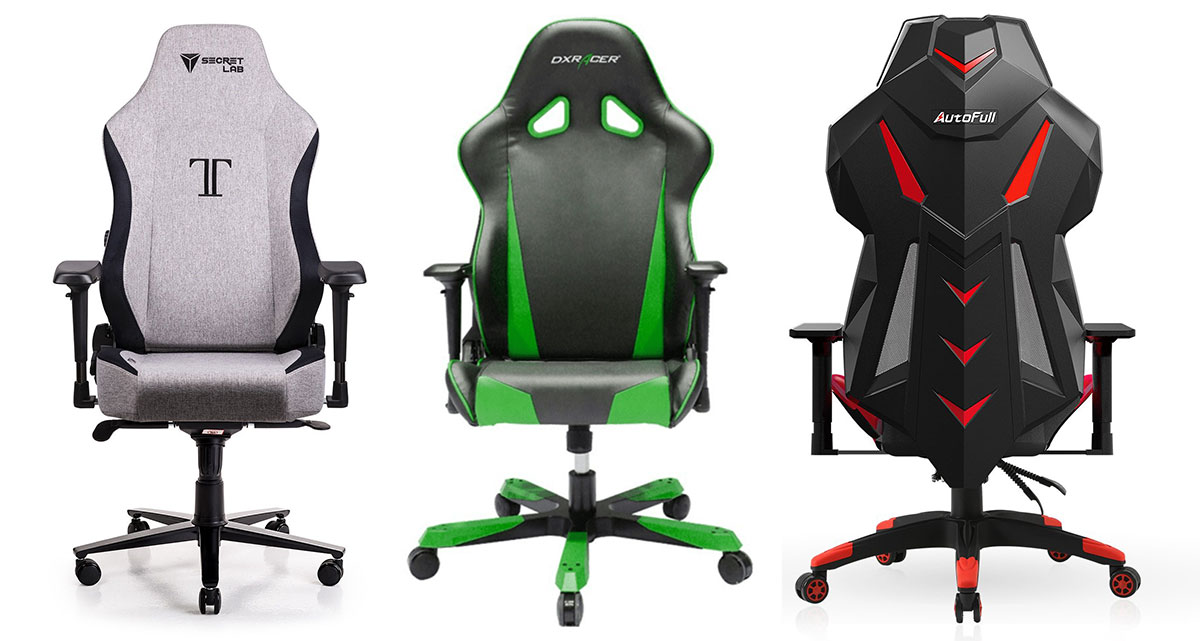 Competitive gaming is still a relatively new phenomenon. And with it comes the development of all sorts of peripherals and gadgets to give players in the competitive space an edge. Gaming used to be much simpler back when I was in grade school. I used to bike over my friend's house after school. My friends and I would finish an episode of Dragon Ball Z, and then head into his basement where he'd  turn on his Nintendo 64 and we'd go four-player split screen death match in Golden Eye. And back then, we didn't need much other than a decent controller. We'd all sit on the floor backs hunched over waiting for scoliosis to kick in as we waste one another.Those days are long gone, and nowadays competitive gaming has evolved greatly. And along with it, the need for better support equipment, mainly back support. In recently years, there's been a lot of new companies entering the e-sport market, especially the gaming-chair category. Gaming chairs have become an essential gaming equipment that professional players can't go without. If you watch either Fortnite or Apex streamers on Twitch, you'll notice just about everyone sits in a professional gaming chair. And there's a good reason for that. A player with better support equipment will outlast and outperform a player. And that's why nowadays, everyone is investing in a good gaming chair. But not all gaming chairs are created equal. Which chair should you invest in?
Having only been founded in 2014 and launching their line of products in 2015, Secret Lab is a fairly new company. But being the new kid on the black doesn't mean their products aren't among the best in class. We review and test the Secret Lab Titan Series, and so far, it's one of the most comfortable, versatile, adjustable, and well balanced chair we've ever tested.At $429, it's certainly not among the cheapest or affordable equipment. But there's a reason why we chose the Secret Lab as first on the list. The build quality, features, and premium materials they used for this chair is unrivaled, even by others on the list. Additionally, we like the clean look of Secretlab chairs. They opted for a more elegant and premium look. And looking at it, it really does look like an expensive chair. When we put it to the test, it performed as expected. Even after six hours of non-stop Apex domination, our reviewer felt the Secret Lab Titan Series provided exceptional support and comfort, especially in long sessions.
BUY IT HERE
More petite gamers often have a difficult time finding a chair that fits them just right. Often times they're stuck with a chair that's too large for them, and they have to sit leaning forward because the backrest is too far away. Prolong exposure to sitting in a chair made too large for you can result in discomfort and lack of focus. And that's where the Arozzi Verona Junior shines. As the name implies, the Arozzi Verona Junior is a chair that's made for gamers under 5'2. It's well structured and molds to a smaller frame, giving unequivocal comfort.
BUY IT HERE
DXRacer
is an old and respected company that pre-dates a lot of companies on this list. And with that, at least one of their chairs are expected to make the list. The DXRacer Tank's is unique in that it can support a gamer up to 450lbs and it's back support is large enough to accommodate a 6'7 giant. It's a sturdy chair that's made for a specific audience and also comes at a fairly steeper price tag of $600.
BUY IT HERE
Autofull is a great value chair. It's not cheaply made, and it's price certainly doesn't reflect that. But it's also not overly expensive with quirks and features you'll never need. Autofull made a chair that's just perfect for the middle market. Someone who has a little bit of budget, wants to invest, and only invest in a chair that can deliver the essential comfort and features they need. And with that, Autofull absolutely delivers. Being at $200, it's price point is just right. And even at that price point, they still managed to squeeze in features you'll be surprise to find.
BUY IT HERE
Vertagear is popular among Twitch streamers and many Youtubers. It's a highly adjustable and ergonomic gaming chair with all your essential features in addition to the memory foam being on the firm side. The back can actually be adjusted. You can lift it up or down to adjust accordingly to your height, a feature not found on many chairs. Veragear also lets you choose from a wide variety of colors to ensure the chair fits your setup/colorscheme.