How to Safely Secure Documents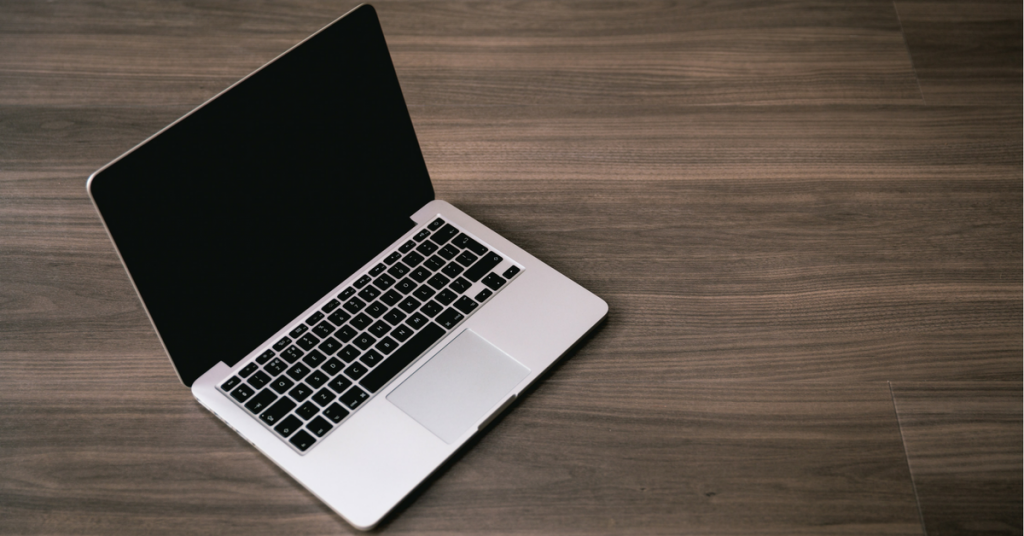 Sometimes, there are files on your computer that are meant for your eyes only. This sensitive information needs to be protected from hackers especially if you are connected to the internet regularly to safely secure documents. Exposure of sensitive documents and information like your social security number, credit card numbers and bank information could subject you to information theft. Your company documents could also contain company secrets, information regarding clients and employees or financial records.
Here are some ways you can safely secure documents to prevent unauthorized access.
Backup Regularly and Often
Backing up is one of the most important steps you can take in protecting your files from data loss. How often you backup depends on how much data you can afford to lose. You can backup a month's week's or hour's worth of data since this is a personal choice.
For people who use Windows, the easiest thing to do is to use the backup utility (ntbackup.exe) built into the operating system. You can also use Wizard Mode to simplify the backup process including restoring the backups. You can also reconfigure backup settings manually so that it performs backups automatically and safely secure documents.
There are also many different 3rd party backup systems you can use, if you don't like or don't use Windows. Whatever backup system you use, it is important to store a copy in an offsite location in case of fire, flood or other natural disasters.
Always Install Operating System Updates
Always install updates especially security updates in your computer. Not installing updates could leave your computer vulnerable to remote users hacking into it or viruses exploiting bugs to gain access to your computer. Thankfully, updates to your PC are easy to install. Most updates do all the work for you and all you have to do is click on the prompt to allow the updates to install to safely secure documents.
Do Not Use Same Password For Every Site
Remembering all your passwords for every site you log into is impossible but using the same password is also very risky. To help, you can use password management tools like Keepass to help you remember and store all the passwords you store for different sites.
If you don't like using programs like these, you can use a password in the format !55. If you want to create a password for Facebook for example, you can use this format to remember your password easily. If you're birthday is in 1980, your password for Facebook would be 1980facebook!80, if you want an account for CNN, your password would be 1980cnn!80. Using this format gives you a strong password that is easy to remember.
Install and Update Anti-Virus Software
This should be a no-brainer but you would be surprised to how many people do not use or update an anti-virus software. Having an updated anti-virus means that your emails will be scanned as you download them. You will also be prevented from entering suspicious websites or stop you from running dangerous programs. Aside from installing, you also need to update your anti-virus software. Updates enable the software to recognize new viruses and worms that have been released since you installed the program.
Protecting confidential data and personal information should be a priority for all people who use and access the internet on a regular basis. Protection could save you money and days of hassle trying to recover lost data.
The Burst Sonic Toothbrush Review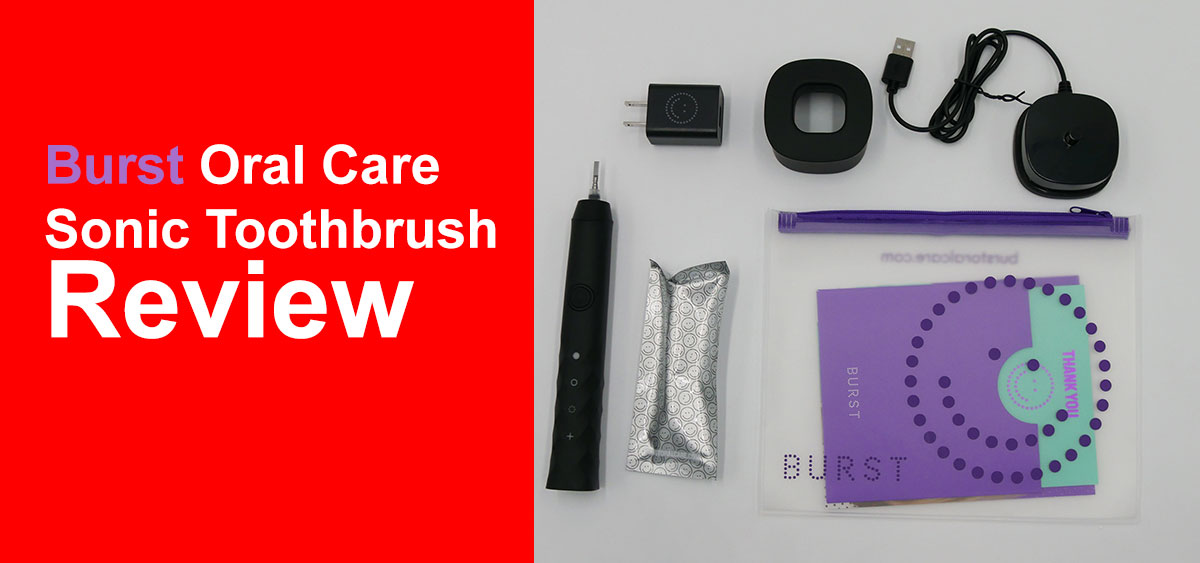 Subscriptions nowadays come in different forms. Music, television, shipping, and even toothbrushes. Toothbrush companies follow the trend not only to have loyal customers but promote dental hygiene. And it's all because of sonic toothbrushes. Sonic toothbrushes offer a cleaner outcome compared to regular toothbrushes. The vibrations help stimulate the salivary glands that clean teeth more effectively.

Burst is one of these toothbrush companies gaining buzz. It became popular because of the corn test video demonstrated by a well-known dentist Dr. Constantine and celebrity endorser, Chrissy Teigen. Since its rise to fame, Burst toothbrush has received over 20,000 reviews from its customers and more than 20,000 dental professionals support their sonic toothbrush. To tell you the truth, I'm impressed.
But is it worth the hype?
The Burst Sonic Toothbrush: A Background

Let's take a look at the features the Burst Sonic Toothbrush has to offer:
Its colors and packaging features
Longevity and portability
Binchotan-charcoal infused soft bristles
Three brush modes up to 33,000 strokes
Quarterly brush head delivery, smart timer for mouth quadrants, four burst bands
Burst, The Basics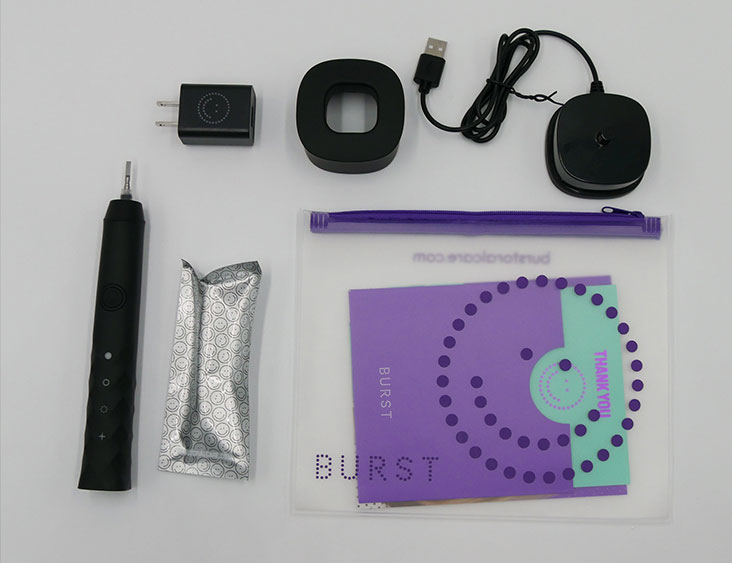 The Burst Toothbrush originally has two colors: black and white. But, those who love Rose Gold are in luck because Burst also offers that color. The Brush Sonic toothbrush looks sleek and modern compared to its competitors. Those who are minimalists would love the design. The toothbrush itself feels smooth and easy to grip because of the diamond-like ridges. The toothbrush is lightweight, so it's a bonus. The toothbrush head is also small so it does get into the tiny spaces you miss by using a regular toothbrush.
The packaging for the black and white versions include one charcoal-infused toothbrush head, the Burst Sonic Toothbrush, a USB charger, wall socket, and the stand. The rose gold version also has those parts, but it comes with a travel case. The warranty for the toothbrush lasts for two years, but with a subscription, it can become a lifetime warranty. For those who are environmentally conscious can use this toothbrush since the founders say their product is cruelty-free and vegan-friendly.
Many users notice the two smiley faces on the Burst toothbrush. One's located at the back of the toothbrush head (which also acts as a tongue scraper, neat!) and the other is on the power button. Even the wall socket has a smiley face.
It seems Burst wants to be part of your journey to a healthier (and maybe even whiter) smile.
Bring it Everywhere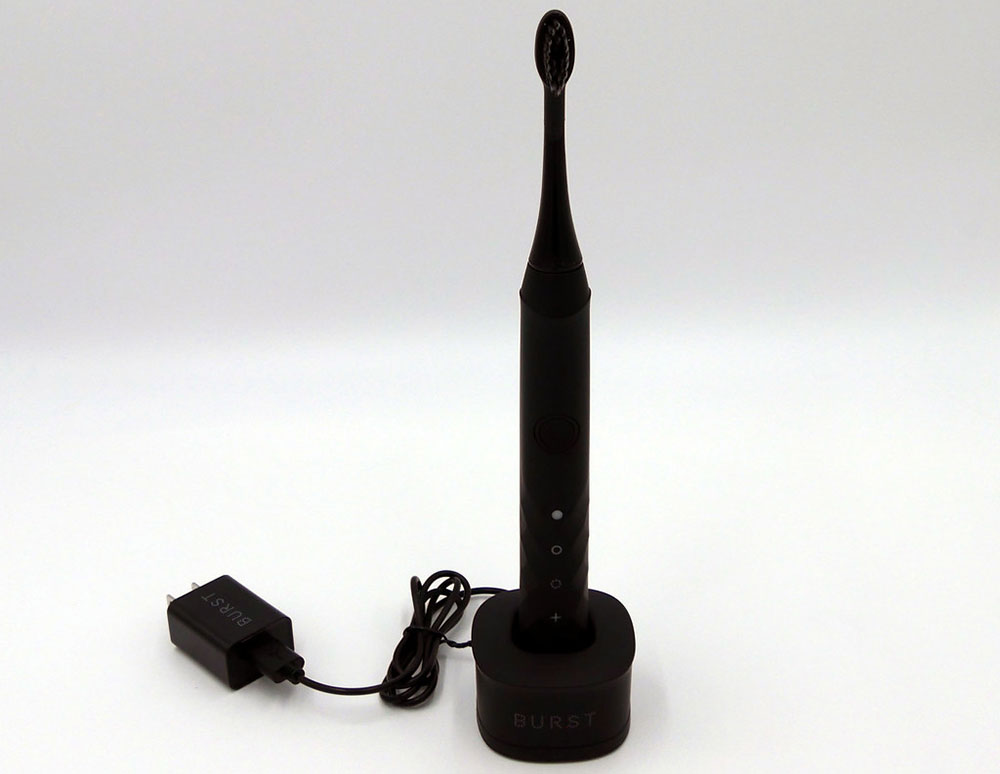 It's also portable and you can take it anywhere you travel! You don't have to buy an extra toothbrush when you're not at home. Since it's lightweight, you can carry the whole package anywhere.
Its battery life for one use runs around four weeks. It's all because of the 700mAh Lithium-ion battery installed on the brush itself. So you don't have to worry about charging it all the time, unlike other brands. And if you're traveling, you can leave home without the charger (that is, if it's fully charged, of course).
Travelling is made easy for the Rose Gold edition brushes since they have a travel case prepared on their package. For those with the standard edition brushes, they can purchase their travel case for $12.99.
Charcoal for Your Chompers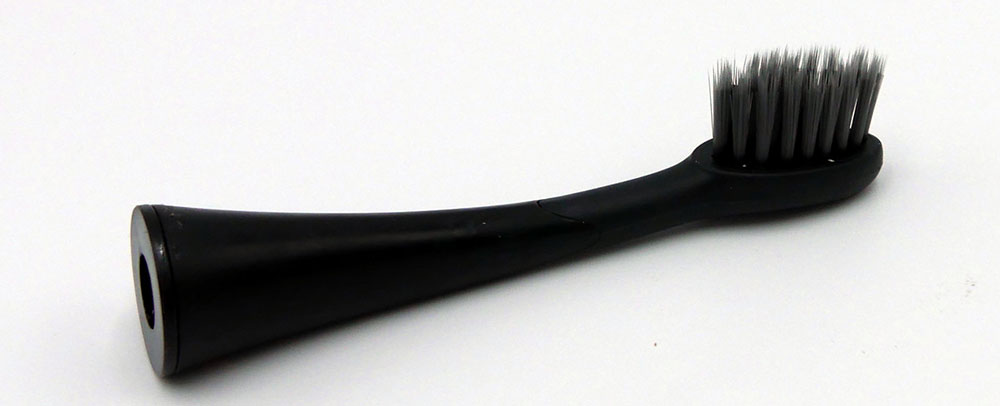 The Binchotan charcoal-infused bristles are made from PBT nylon, which is soft and gentle on the teeth and gums. Not many people are fans of soft bristles, so not everyone may get to appreciate and enjoy brushing with Burst. But it still brings overall comfort to the user. Also, the charcoal bristles are effective in whitening the user's teeth after a few brushes. Users can enhance their whitening experience by complementing their toothbrush with the Burst Wonderfully Whitening Toothpaste.
Switch Up for Comfort

The minimally designed icons for Whitening, Sensitive, and Massage modes and the battery doesn't disrupt the overall look of the toothbrush. You've got something to choose for any mood or occasion. The icons may confuse you in the beginning, but people get used to them when using it for a long time.
This sonic toothbrush boasts 33,000 vibrations per minute, which is available on its Whitening Mode. According to Burst, this much vibration can help with plaque removal. Meanwhile, the sensitive mode has only 31,000 vibrations, which isn't noticeable. But it still gets the job done.
According to users, the vibrations feel good after use. However, some users report tickling. Nevertheless, the strokes aren't painful and it feels that the toothbrush is massaging the mouth (even without the use of massage mode).
Worry-Free Brushing

Since Burst is on a subscription model, those who would continue to use it would get a new brush head for $6 every 90 days. You don't have to think about changing your brush head, because Burst will send it when you need it.
The Burst toothbrush is a family-friendly product. As mentioned earlier, the Burst sonic toothbrush feels soft on the teeth and gums, it's good for kids and those with oral health issues. Since kids can use the brush as well, when a family owns one for each person, they can purchase a Burst Band to differentiate their brushes from other members.
Burst also has a built-in two-minute smart timer, which is recommended when brushing. The smart timer reminds its brushers to move to another quadrant of your mouth when you've brushed one part for 30 seconds. You'll know when you need to move if the brush starts to create a pulsing sensation.
Pricing
In terms of pricing, it's pricey compared to its competitors. The black and white starter packs cost $69.99, while the Rose Gold edition is at $99.99. Why skimp on quality when Burst has impressive features?
Burst offers free shipping so it's a win for its customers. However, it may take time to receive your product, but the wait is worth it as many do say.
Conclusion
The Burst Sonic Toothbrush is one of the many toothbrush subscription models in the market. Many dental professionals and fans back the product for its effectiveness and comfort. Even if the toothbrush is slightly pricier than its competitors it's a product worth using and delivers effective results to bring you a healthy white grin.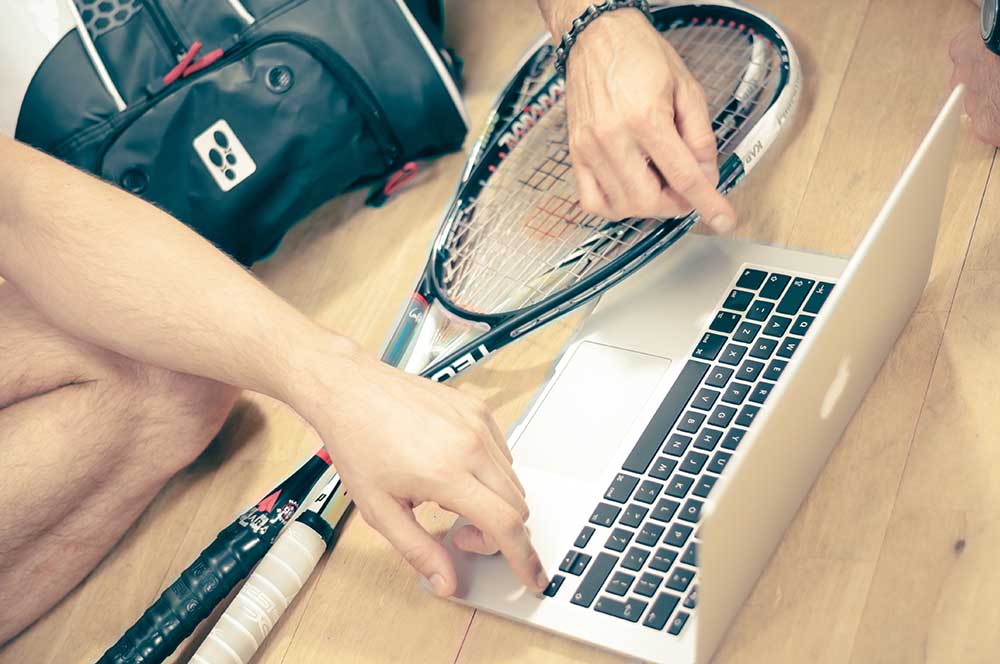 Our environments are made up of the places we frequent throughout life.  Most of us have a home, a job, and have gone to school.  With the advent of the internet, many of these classic environments are evolving to accommodate a world that is becoming evermore interconnected.  Here's a look at how everyday spaces are integrating new technologies.
At Home
Like the vacuum cleaner and microwave, kitchen appliances were slow to evolve after their domestic debuts in the fifties.  Only now with the advent of appliances being "smart" are we seeing new innovations in the kitchen.  Everything at home from the fridge, security system, to the tv now come in "smart" options allowing devices to connect with each other and be accessed remotely.
Homes now have options to be built or retrofitted into being more sustainable.  It is already common to see homes fitted with solar panels, providing power not only to homeowners but also providing excess power to their cities.  New innovations in material science are creating solar panel "film" that can adhere to existing windows, providing homes and buildings more more aesthetic ways to capture clean energy.
In the Classroom
Education is an area that has infinite benefits to reap since the dawn of the internet.  Less than three decades ago it was rarity for a school to have a computer.  Today, it is a rarity for a school not to have one.  Learning is no longer limited to books and chalkboards. Creative new channels for learning are now being found through virtual and augmented reality, 3D printing, and game-based learning.
Virtual and augmented reality adds a dimension of interactivity that is previously unprecedented.  Instead of simply looking at a page of a history book, students will soon be able to virtually visit different places and times.  Similarly, 3D printing offers the ability to add tactile experience when studying complexities such as molecules.  A 3D printer also gives students the opportunity to learn about custom manufacturing and design.
Game-Based Learning is a brilliant new technique in teaching that combats student's ever shortening attention spans.  This method concentrates on interactivity and "gameplay" in learning.  By incentivising students to "win" better grades, school will be less like pulling teeth and more like playing while learning.
Cloud computing is an important next step in optimizing how students do their work.  Although a futurist classroom is on the cusp of reality, kids today can still use excuses like "my dog ate my homework".  With cloud computing, students can efficiently turn in work, check into classes, and have discussions without their dog's hungry involvement.
Building Efficiency into our Infrastructure
Many changes are not only happening inside but outside as well.  Our infrastructure is due for a technological makeover.  Many cities have begun to offer hubs for free wifi.  Many parks now offer charging stations and wifi.  In New York passengers can now take advantage of free internet service in select subway stops, increasing productivity for workers during their commute time.
Building materials themselves are going through their own evolutions.  Solar Roadway is a company manufacturing solar powered hexagonal road panels.  This year, the first road of this kind will be installed into a section of route 66.
Innovators such as Elon Musk are introducing concepts such as a completely solar roof.  Creating an option for solar panels as a permanent fixture as opposed to temporary modular panels is the first step of many to building efficiency and sustainability into our environments.
Many more advances in every field are beginning to grow in coevolution with our age old environments.  Increasing efficiency and connectivity is making the world a smaller and more convenient place.  Like archeologists admiring the engineering of Roman aqueducts, we will one day look back at this time and marvel at the progress and creativity our ingenuity has brought to fruition.  The world we live in today is literally, 'the state of the art'.
5 Presentation Options Other Than PowerPoint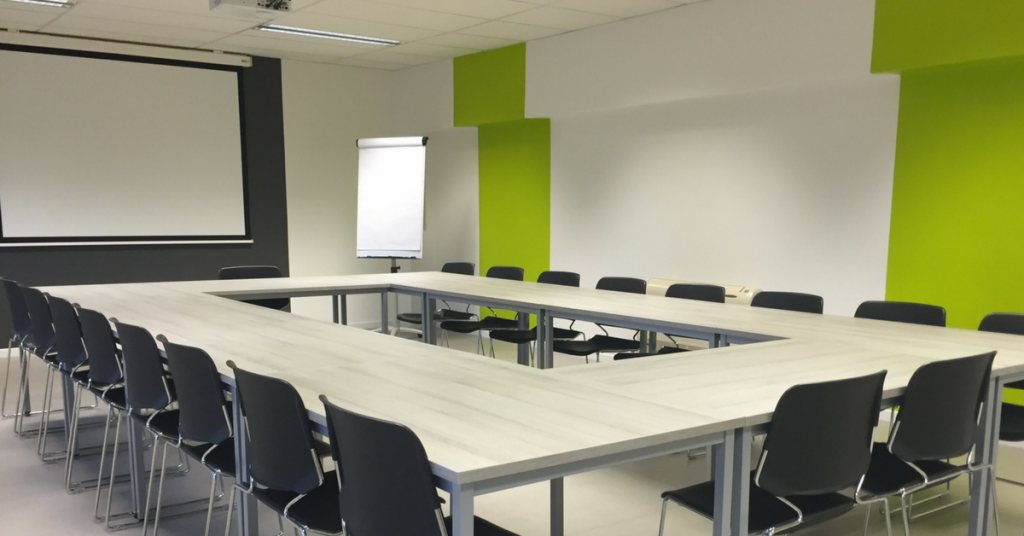 Microsoft's PowerPoint is a very popular choice for presentations. For most part, it is easy to use and is considered as an industry standard. However, PowerPoint has become boring. Over the last 15 years, we have been bombarded with the same looking slide and effects. If you're looking for a change, you've come to the right place because we found presentation options that are free and better. Check these out.
Canva
Canva is a beautiful online interactive presentation website. Many backgrounds and slide designs are free. If you want to buy premium themes and slides, you can buy them at $1. The tool is priced at $12.95 per month for business use. Canva allows users to print blog graphics, flyers, posters, Facebook covers and many more.
When you register to the website, it has an interactive tutorial that allows you to learn how to use the website quickly. It has over 10 million users and is available for PC and Apple users. Out of many presentation options, this is a good tool for everybody who wants an easy-to-use presentation tool that is flexible and affordable.
Prezi
If you're tired of "old slides", throw them away and replace them with Prezi. This is one of the best alternatives to PowerPoint because unlike slides, Prezi's zoom presentation options allow users to the relationship between the big picture and fine details. This feature takes viewers on an compelling informative journey that they will not only enjoy but also remember.  With Prezi, there are no "dull" slides, only non-linear presentations that are more exciting.
Prezi is an easy way to show context but be careful because it can also cause dizziness. Paid version of the tool features additional storage space and the ability to use the tool locally.
Google Slides
Google has their hands in many pies, including the presentation pie. Google Slides is as cloud-based tool that can be used by a lot of people. Just like other Google products, it can be authored by different users. This tool is able to create, comment and real-time edit slides. Users can also create slides without an internet connection making it a good alternative to people who are not connected all the time. Visit Google Drive and create slides, it's that easy.
The new version of Slides has embedded video, animation and a wide array of free templates that can help you create presentations, pitches and portfolios. Access your presentation from your phone, tablet or PC. All changes are saved automatically so there is no need to click save. Google might be basic but it is very flexible.
Keynote
Microsoft PowerPoint is to Apple Keynote. Their presentation options are rich with great tools for creating presentations using its many templates. Keynote is a good PowerPoint alternative because it puts design as the forefront of your presentation. This tool has built-in graphics tools so that you can edit and tweak to your heart's content. Compared to PowerPoint, Keynote's user interface is also more user-friendly. Create stunning and memorable presentation with real-time collaboration. Keynote can also handle embedded media and graphics and can be downloaded at the Apple app store.
Emaze
As a cloud-based presentation tool, Emaze is responsive with pretty elements. Create attractive and dynamic presentations with free pre-made templates. All you need to do is to populate the template with graphics and content to amaze your audience. The free package is great but to access the premium package, $9.90 per month for unlimited space and sharing, offline viewing and privacy controls.
As you can see, PowerPoint is not the only presentation tool you can use. Some of these alternatives are cloud-based, free to use and allow users to "save as" to other formats. The most important thing to remember is that these tools are just tools. The most important thing to remember for presentations is the content. Cool slides and flashy graphics miss the point if they cannot educate and inform the audience. So make your slides cool but most importantly, provide content.