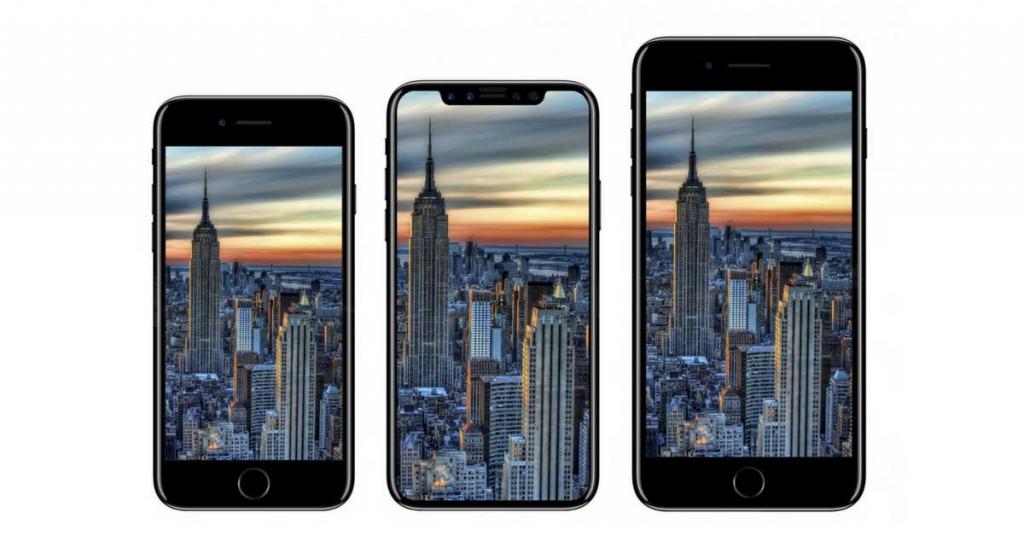 It's almost September. In the consumer technology world, that almost always means Apple is close to unveiling a new iPhone. The leaks and rumors have gone from a steady trickle to almost a rushing torrent as we inch closer to the new iPhone unveilings. In June, an internal memo about combating leaks was ironically leaked itself. Still, if the latest rumors and leaks are to be believed, this looks to be the most radical redesign of the iPhone in some time. One of the earliest rumors were that Apple would release no less than three new iPhones this year: an iPhone 7S, 7S Plus, and a premium version. The 7S and 7S Plus will largely resemble the current iPhone 7 and 7 Plus with the big exception being the rear being made of glass. This leads many to believe that all three iPhones will finally support wireless charging. This rumor seemed to be confirmed by the leaks of the wireless charging components used. Most of the iPhone rumors have been centered around the premium version (dubbed by most as iPhone 8).
Being that this is the 10th anniversary of the iPhone, Apple seems to be going all out this year. Early case leaks, dummy models, and renders seem to confirm that adopt the 2017 trend of edge to edge screens with minimal bezels on the front panel. Like the Samsung Galaxy S8/S8+, LG G6, and even the newly released Essential Phone, the new iPhone will eschew the physical home button in favor of a software home button. This virtual home button will apparently be resizable. The removal of the physical home button fueled speculation as to whether Apple would keep the Touch ID fingerprint sensor. Some people said it Apple would place the sensor on the back while other hoped Apple would find a way to embed the sensor into the screen itself.
Developers have been finding tidbits of information concerning the next iPhone based on accidentally released firmware found on the HomePod. Just recently, developer Steve Troughton-Smith seemed to confirm the existence of facial unlock when he found mentions of "BKFaceDetect" and references to an infrared camera. The firmware also seemed to confirm the final design of the device itself.
Now, even more details have leaked as a result of examining the HomePod firmware. Troughton-Smith along with developer Guilherme Rambo have been tweeting their findings. Apparently, the new iPhone will include a tap to wake function, facial expression and attention detection, and a virtual home button; the latter of which confirms that Apple is removing the physical home button as expected. The references to facial expression detection might hint at the ability to recognize faces in the dark using infrared or even halt notifications if the phone knows you're looking at it. The mention of facial details such as "mouthsmile", "mouthpucker", or "mouthfrown" could also mean that you could unlock the phone using a certain facial action such as smiling or frowning.
So we have a premium iPhone that's physically smaller than the Plus model but has a bigger screen. The screen itself will fill the entire front of the iPhone with a small cutout at the top for the various sensors. The physical home button is gone with Touch ID being replaced with facial recognition. Apple's focus on augmented reality (AR) during WWDC this year likely means the new iPhone will have enhanced AR capabilities. It also goes without saying that all three new iPhones will have the latest and greatest A-series processors which are rumored to blow away all current Android phones in terms of performance.
Unfortunately, if these rumors and leaks are true, that also means the premium version of the iPhone will likely be very expensive. Current rumors peg the premium iPhone to around $1000. On the other hand, that price tag may be worth it if these features are polished and well implemented. One thing is clear, this will undoubtedly be one of the most popular phones of 2017 and the most radical change to the iPhone since it was first released 10 years ago.
Things You Should Think About Before Bootstrapping A Business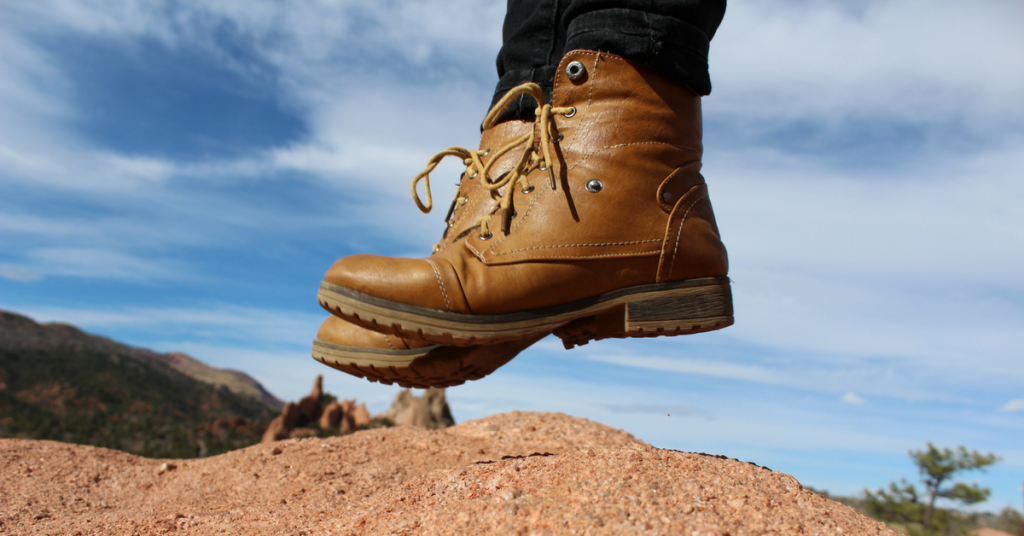 Bootstrapping is the process of finding funding from other sources like friends, family and other potential investors. As an entrepreneur receiving a check for thousands of dollars to help fund your business validates your idea and can motivate you to work harder in achieving your goals. While it seems like a good way to get funding for your business, it is not as easy as it sounds. Bootstrapping requires flexibility and hard work. Here are some things you need to think about first before bootstrapping your business.
The Right Partner
Having the right partner or co-founder can make your business run more smoothly. The right partner can make the bootstrapping process easier. Find somebody you can trust and who has skills that complement yours. If you're a hardcore business man but not good in keeping the books or accounting, find a partner who can balance your books for your best chances of survival.
Fundraising is Not Business
A small business is usually composed of small staff and limited funds. As the co-founder, it is your job to find funding. However, bootstrapping can take you away from your business. This can be very risky especially if the business is still in its infancy. Your business can only grow when the team is spending time to grow it. But time is a fixed resource and without you there to help grow it, your business has less resource to grow the business, making fundraising a "costly" venture for you.
The worst part of fundraising all the time is that it makes you into a good fundraiser but worse CEO. Spending lots of time away from the business especially when you're starting out can have a bad effect on it.
More Money, More Problems
According to many investors, they add value to your company. While this is true in some aspects, there are also investors that are "problem creators" and not problem solvers. Investors bring in money for the company and are great when you want to bounce off ideas but they do not actually run the business for you. In business, the person with the most information can make the best decisions and nobody is as well informed as you. Some founders are naïve in thinking that investors have the same goals as they do. This is wrong, because investors are in it to make money only. They don't want to become a "world changing software" or become "the industry leader in garment manufacturer". They want a return of investment with profit as soon as possible.
This is not to say that all investors think this way. All we're saying is that their interests are not always aligned with your own.
Find A Mentor
Having guidance can help your business become successful. When you're bootstrapping your business, it is also important to find investors who are willing to mentor you. A good investor/mentor wants you to succeed not only because they have money tied up to your business but also because they want to genuinely see you succeed. A mentor can help you make difficult decisions without being emotional while giving you financial guidance.
Money Does Not Solve Problems
Receiving a big check can seem like a lifesaver to many businesses especially small startups but it does not always solve problems. A common mistake among founders is thinking that if they had X amount then they will be able to do something.  More money in the bank gives you more options, but more often than not, it gives the business more ways to spend the money they shouldn't be spending like offices or equipment they can't afford. For small businesses and startups, bootstrapped money should be used as a tool to generate more money.
Gaining the attention of well-funded venture capitalists can be very flattering. First time entrepreneurs who have a difficult time finding capital through traditional sources can find bootstrapping attractive and it is a great way to start a business. However, entrepreneurs should not see it as a safety net that your investors provide. To make the most out of bootstrapping, you need to manage your business' money as if it were your own because let's face it, the business is your own.
How To Do Business Marketing For Free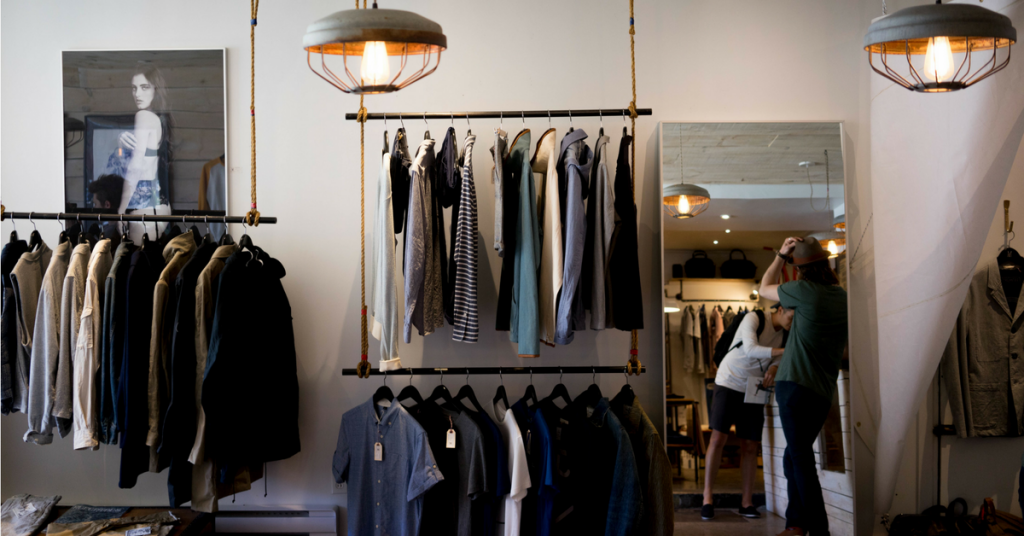 Any entrepreneur that's just starting out will tell you that one of the most difficult things you need to face is the challenge of reaching and retaining customers. Marketing a new product can be a costly and time consuming task, which are some things many entrepreneurs do not have. Business marketing is basically the process of letting your customers know about your product. Small businesses and startups generally do not have the luxury of outsourcing their marketing needs to the professionals. But instead of waiting around for your product or service to get noticed, there are things that you can do to promote your business and drive business to your door. Here are great examples of marketing practices that don't require you to burn through your valuable resources.
Local Awareness
Start educating your customers by starting locally. Get local news coverage and build a website. Starting small can help increase name recognition early and educating customers about your business will help with customer acquisition. Many big businesses will not shy away from hiring expensive business marketing agencies and public relations firm. However, small businesses and startups can get a start with simple DIY PR.
Start by doing research on your local paper. Know which writer covers local businesses. Once you know who's in-charge, get to know them and create a pitch around your business to pique their interest. For example, you're a local web design company. Explain how your business will impact the local economy and how other businesses in the area will benefit by subscribing to your service.
Be Present In Social Media
Social media is not just about reconnecting with your old high school buddies. If leveraged correctly, social media can become a powerful and affordable business marketing tool. You can maintain identities in all social media platforms or a select few. Whichever you choose to establish a presence, be present and active. According to a study conducted by Mashable and their webcam eyetracking study, Facebook users spend the most time looking at a brand's wall compared to other elements on the page. Being active on social media allows you to engage your customers better. Better engagement allows you to be on top of your brand while encouraging positive reviews and dealing with negative ones.
Using social media also gives you the platform to provide your customers with something useful, sharable and interesting. Start with a few posts per week to know your audience and understand who is using your content. Once you find out what they want, you can ramp up your efforts.
Use Your Customers
Satisfied and happy customers are the best business marketing tool. You can make personal connections with brand advocates and turn this into a mutually beneficial relationship. For example, you can pitch you business to a well-known writer. In exchange for your services or products, the writer will mention you in his or her blogs. This tactic can lead to a stronger relationship between you and your customers. Once you have an army of satisfied customers telling other people about your product, you can save a lot of money on PR and marketing because happy customers will be very glad to tell other people about your product.
According to marketing experts, a customer singing your praises to other people is the cherry on the icing. This is free marketing at its best.  When you take care of your customer, they can take care of you by telling their friends about your product. However, this is the tricky part. You need to keep them happy and build a brand they can trust. If they don't trust you and are not happy, they will not endorse your product to other people.
Marketing is a sensitive but vital part of a business' growth. If you have a new startup you probably have not broken even yet. This is the time to be extremely smart about your marketing budget. Frugality is a skill many new entrepreneurs need to learn and by looking for smart and affordable ways to market your business, you are cultivating a habit of wise spending. The marketing strategies outlined above require little time and money. However if they are done correctly, they can be successful without draining your precious funds.
The Power Of Storytelling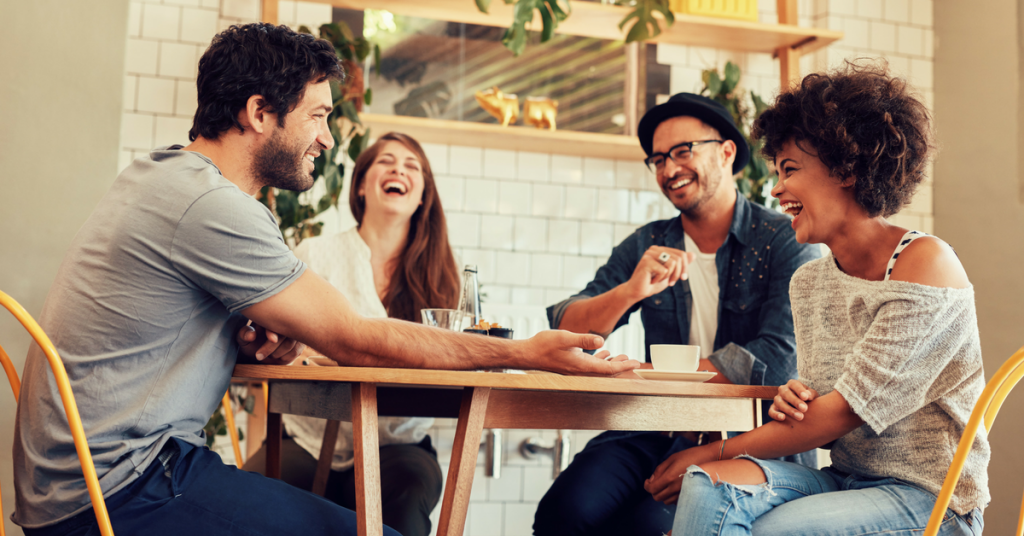 Today's consumers are an extremely connected, discerning bunch, and engaging with them requires a thoughtful approach to communication. Reaching them goes beyond pitching your product or service, even if you think they'll love it. It's about effectively tapping into their values and lifestyle and finding a way to connect on a more personal level. But, how do you get them to care and ultimately choose to invest their time and money in you? One secret is an age-old method, but it's a powerful one: it's the art of storytelling.
Storytelling is intrinsic to every culture. From creation myths to legends and folk tale, it's at the core of what makes us humans and how we relate to each other and the rest of the world. It works in PR and marketing because it allows us to connect with our audiences and take them on a journey; one that stimulates feelings, ideas, and attitudes consistent with our marketing goals. The word "storytelling" can sometimes get bad rep, especially when associated with the PR profession and our reputation to put a "spin" on things. But storytelling can be genuine, authentic and most importantly, effective, when it comes to empowering a brand and forging more meaningful relationships with their audience. The human brain is hardwired to remember stories, not to recall facts or data.
First, let's elaborate on why it's vital for a brand to have a story. It breathes life into what might otherwise may be considered a cold corporation solely interested in the bottom line. People connect with other people and storytelling allows you to sell a brand, rather than a product. Successful brands are subtler when it comes to promotions and are more focused on being part of a bigger conversation, because today's consumers expect more from the companies they support. Both the public and the media love a good story, and want to align with brands that are authentic and transparent. They want to know about the real people behind a brand and the causes they're committed to. Storytelling is about entertaining, educating and engaging with an audience to build that emotional connection that can lead to earning a customer's loyalty.
The first step is identifying your story. What do you want to be known for? How will you stand out? And, why should people care? This is where public relations plays a key role. One responsibility of public relations is to uncover a story that a brand's audience will care about. Most of the time, a business already has a fantastic brand narrative, heartwarming anecdotes or a rich history that lends itself perfectly to the story. But often, the team is too close to the brand and doesn't recognize the value in sharing. Bringing in a professional storyteller, like myself and my team of brand strategists and creative copywriters, provides an unbiased perspective and the know-how to tell that story in the most effective and lasting way possible. Storytelling is at the core of public relations, as we seek to influence reputations, perceptions and behaviors. To meaningfully relate to journalists and your target audience, we need to tell compelling stories. We are expert wordsmiths, developing an authentic voice that speaks louder than what many today see as "canned" advertising. Simply announcing a product launch isn't effective anymore. The news needs to be in the context of something bigger to convince whomever we're talking to that our announcement affects them and they should care. And a truly good PR team knows how to get the most mileage out of your story, and continue to build upon momentum gained; it's not a one and done deal, we make your story work for you!
Storytelling is not cookie cutter. A good story could start with an interesting origin that traces back to humbler beginnings, or shine a light on a company's unique culture. It could also be as simple as expanding on a fun fact, such as an ice cream chain with its highest performing location in Alaska. However, some of the most impactful stories are purpose-driven. Research has shown time and again that when a consumer feels good, it translates to more sales at the register, even if they must pay a premium. It gives them another reason to choose you over the other "good enough" options, even if you're the more expensive choice.
For example, we worked with an iconic fast food chain with a rich history and its largest share of customer made up of baby boomers. It was time to appeal to their next generation of guests. We worked closely with the team on a for-cause marketing campaign designed to support the brand's desire to give back while making an impression amongst a younger crowd. A cross country RV tour to help feed and clothe the homeless, enlisting the help of high school-aged volunteers? It was the complete package, and to think they almost didn't talk about it!   
Not only did it have that feel-good aspect, but it was visually compelling which was perfect for reaching a digitally-driven consumer. In a world bombarded with information, the saying 'a picture speaks a thousand words', has never rung truer. We weren't shouting why the brand was better or shoving promotions down throats. Rather, we offered a platform for the students involved and the homeless community to share their thoughts and stories, which always came back to our client in the most organic way. The media was especially receptive to the message and it was a story they wanted to share. For those touched by the campaign, the brand would now be remembered for being more than a fast food chain. It's a brand that cares about the communities it serves, and that is a major differentiator.
Your story is what sets you apart from your competitors, but a story is only truly good if it is heard. As media strategists, we understand how, where and when to tell the story and who to tell it to. PR professionals also help connect the dots so that your narrative complements your overall brand messaging. Of course, we understand that storytelling is a means to support bigger sales and marketing initiatives.
Today, storytelling is not only an essential part of your brand identity, it helps your customers feel connected and closer to your company. In a time when millennials are calling the shots and their passion lies within brands that stand apart from the rest, it's imperative now more than ever to have your story be told. The fact is, everyone has a story to tell.  The companies that do it well often succeed and, more often than not, they have a professional storyteller assisting them. So, what's your story?