Game Developers: Doors in a Video Game a Nightmare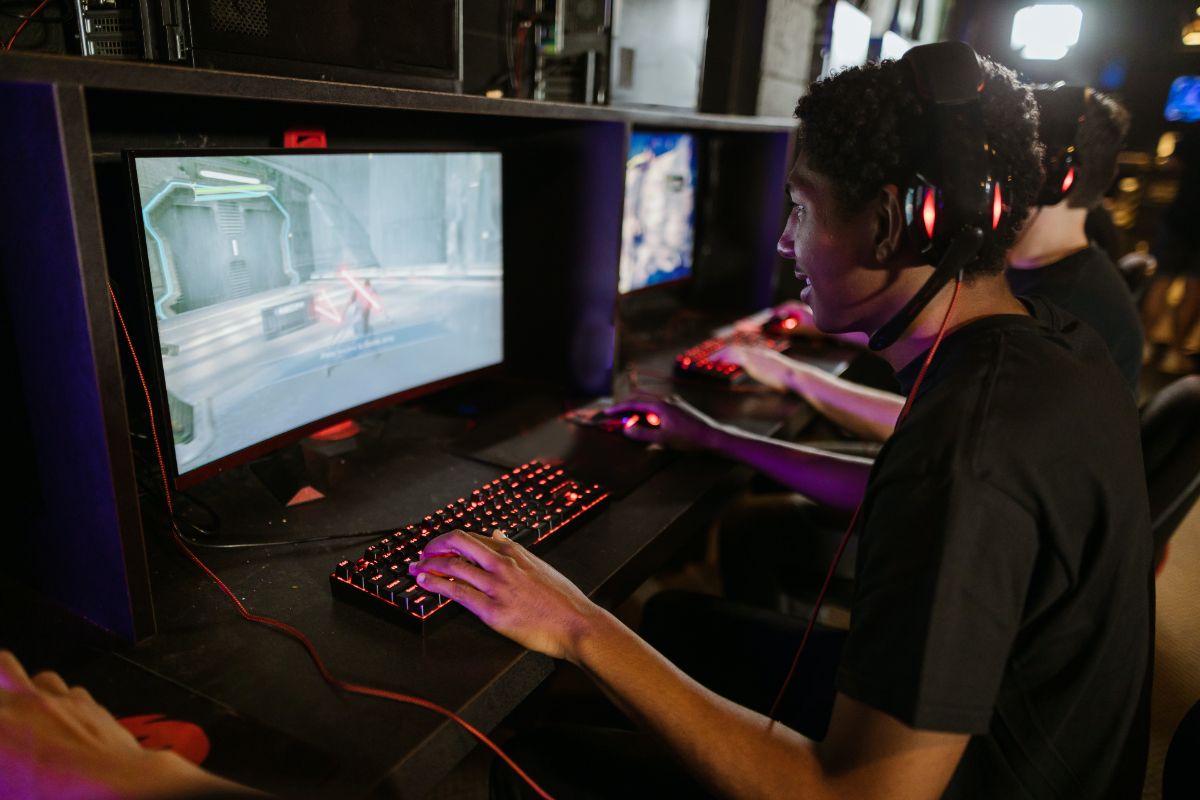 You'd think that simple, everyday objects such as doors would be as boring in a video game as it is in real life. For big gaming studios, even Naughty Dog, it apparently isn't. It all started with a tweet from Death Trash developer Stephan Hövelbrinks who had this to say about putting doors in video games:
To sum it up, not only do doors in video games push players into small areas, but they also block paths. The same thing happens with walls. However, walls do not carry the issues of being locked and unlocked. Doors can also be destroyed and can pose as an obstruction in game interaction or any character to character situations. In short, AAA developers hate doors.
Boss Fight design director Damion Schubert agreed to this statement when he described in detail what the possibilities are. For one, NPCs may not find their way through spaces of how doors interact with the paths. Another concern is if two players try to use the door at the same time. Visual problems also crop up, such as doors getting clipped or stuck to other objects. There is also the problem of the animation when a player tries to open the said door.
As if that's not enough, Last of Us 2 co-director Kurt Margenau also added his two cents' worth. It seems that Naughty Dog is also struggling with doors. He was quoted as saying:
"We knew that doors in a stealth scenario would add some level of player authorship to the space and give more opportunities to escape situations. They block [line of sight] and slow enemies down. This was in line with wanting the player to re-establish stealth more often."
He also added that their game has an incredibly polished animation. When a player opens a door, it won't magically fly open. A character will have to reach the doorknob and push it open. The problem lies when the character has to close the door behind it. How is that possible when it is springing into action?
Margenau said that they played around with different prototypes to let the player close the door manually behind it. Sadly, all were not that great. From holding buttons to trying out weird schemes, they failed. They didn't want the player stuck in animation while trying to escape.
What happened was that in combat tension, the doors would shut automatically. This is most favorable to the players as door opening will slow them down. They block AI more effectively as they don't take control away.
This proved to be a huge challenge for Naughty Dog as they had to create a whole new physics object which is the door. Players can push it, and it can likewise push the player. The game studio isn't the only one who had a lot of things to say about doors in video games.
Sergey Mohov, gameplay designer for Remedy, said that he does not know the exact length of time consumed when they created the door system in Control. All he can say for sure is that it took them longer than when they created most of the abilities and weapons.
Neil Uchitel, audio lead for Naughty Dog, also chimed in with all these door troubles in video games. He said that even the door sound design had been an enormous challenge. Because of this, doors are the first things that Obsidian design director Josh Sawyer implements in all of their games.
For other stories, read more here at Owner's Mag!
Grand Theft Auto 6 is Underway, Claims Rockstar Games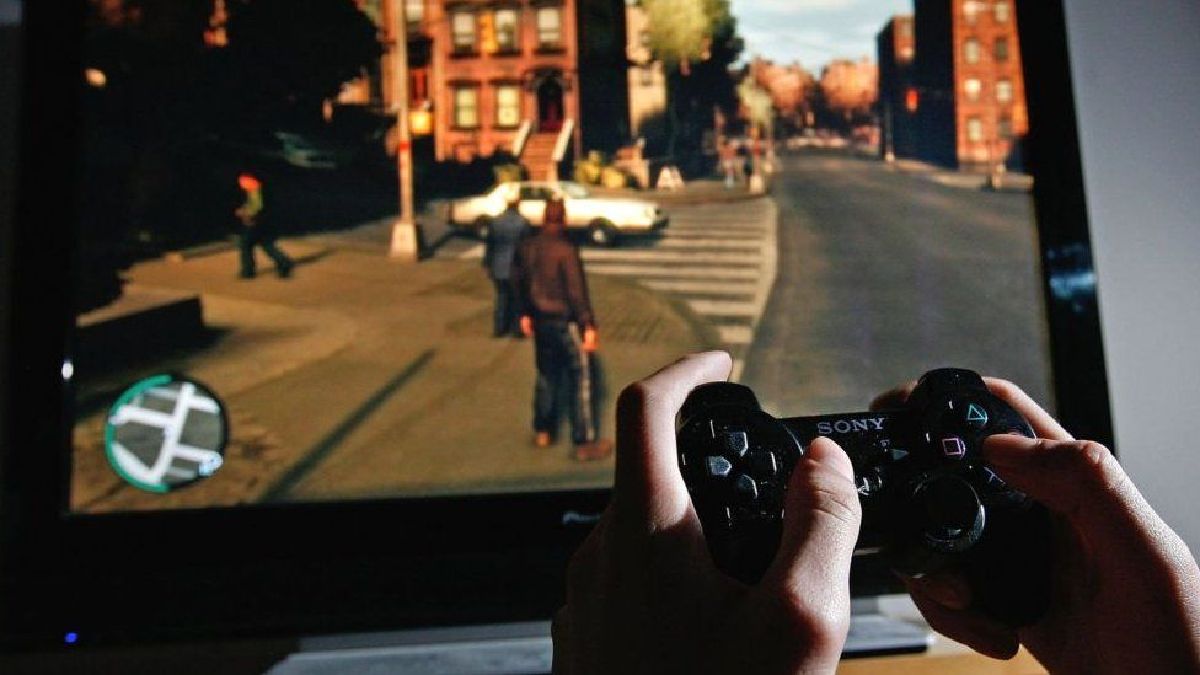 Will fans have something to look forward to this year or the next? Rockstar Games announces that Grand Theft Auto 6 is in "active development". However, the company didn't give further details as to when the game will make waves in people's homes soon.
Since launching the Grand Theft Auto 5 in 2013 and the Grand Theft Auto: The Trilogy Definitive Edition in November last year, fans are now raving about a new GTA 6 this year or the next. But Rockstar Games does not commit to a set date or month as to when it will be playable for avid gamers.
It has long been kept under wraps by Rockstar Games. But now the company announces that Grand Theft Auto 6 is underway. GTA 6 is the sequel to GTA 5, considered the most profitable game in history. 
A MarketWatch report documents the hugely popular GTA 5 and its record-breaking sales. The report shows 90 million global sales and a total of around $6 billion in revenue, outperforming other games in the industry such as Call of Duty, Black Ops, or Modern Warfare 3.
This massive number puts some music, film, books, and other entertainment products' sales to shame. Gone With The Wind and Star Wars sales were around $4 billion, while Avatar made $2 billion in sales, which is not even half the sales of the Grand Theft Auto 5.
Grand Theft Auto 6 makes up for rocky launch in November 2011
Will fans expect better visuals and a bug-free game after the launch of the Grand Theft Auto: The Trilogy Definitive Edition last November 11, 2021? We certainly hope so.
Rockstar faced public backlash last year for numerous bugs and issues. Plus, fans also claimed the remastered visuals were highly disappointing.
The trilogy was supposed to be remastered versions of Grand Theft Auto 3, Grand Theft Auto: San Andreas, and Grand Theft Auto: Vice City sold as a bundle. However, it left fans scratching their heads and putting up memes criticizing the game on social media due to many problems.
Although Rockstar Games apologized for this fiasco, which also led them to pull out the game from sale, the company is now bouncing back with a newly improved and more exciting Grand Theft Auto 6.
GTA 6 will be playable on both the Xbox Series X and Playstation 5, and it's only a matter of time before avid fans will get to be heroes of their own play. After the media title backlash last year, Rockstar will focus more on making GTA 6 better than its predecessors.
GTA 6 in Active Development
Although few details are provided, Rockstar promises that Grand Theft Auto 6 is in "active development." There is also no information about the game's setting, which is essential for GTA's success.
Some speculations report that gamers and fans should be holding their horses until 2024 or 2025. In a statement, Rockstar Games said, "With the unprecedented longevity of GTA V, we know many of you have been asking us about a new entry in the Grand Theft Auto series.
"With every new project we embark on, our goal is always to significantly move beyond what we have previously delivered." Rockstar also said they will share more details of the game when they're ready.
So while GTA fans wait for the next big launch, they'll just have to sit back, relax and let Rockstar create yet another adventure-filled Grand Theft Auto that will have gamers riveted to their seats.
For other gaming news, read more here at Owner's Mag!
Oculus Quest 2: Meta To Talk About Children's VR Safety With UK's Data Watchdog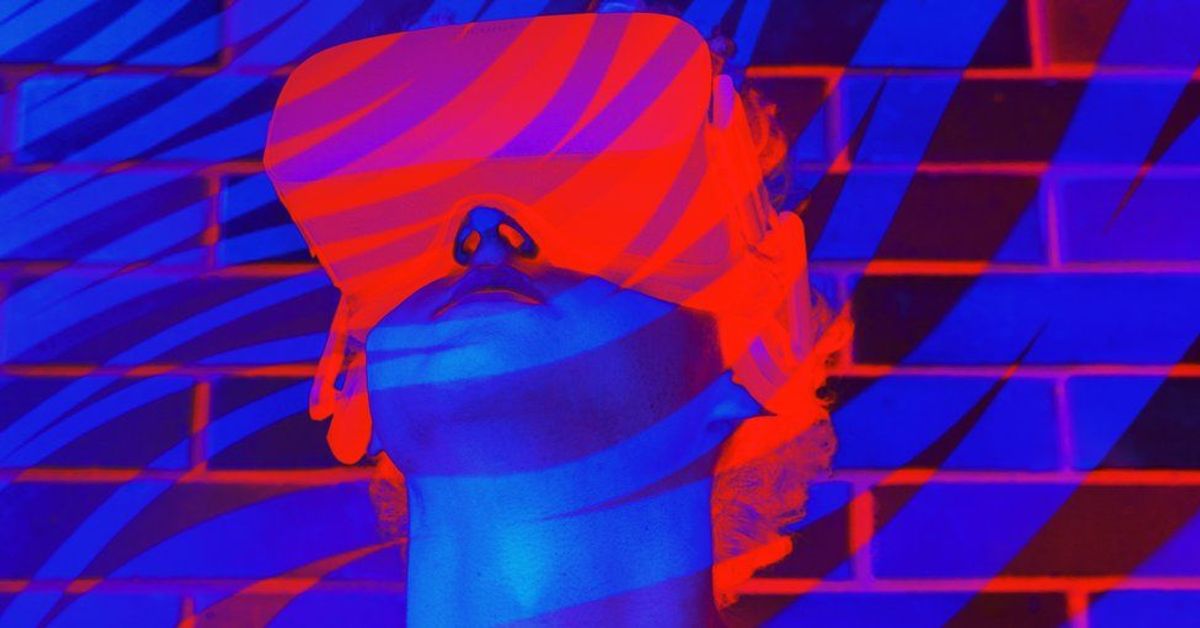 Meta, formerly Facebook, developed its virtual reality (VR) headset into a fantastic gaming console. It is an excellent product, but it's not intended for younger kids.
The Information Commissioner's Office (ICO) is set to discuss with Meta about Oculus Quest 2 safety. ICO is the UK's independent authority established to protect individuals' information rights and data privacy.
The ICO wants to clarify whether Meta's VR business complies with their children's code. The code aims to ensure that kids can access online services appropriate for their use. An advocacy group recently found evidence of harassment of below 18-year-olds in a popular third-party virtual reality chat app.
Meta states that they are working to implement the code with the ICO. The company said they are committed to meeting ICO's guidelines and the regulations stipulated in the code. Likewise, Meta is willing to provide young people with age-appropriate experiences.
Users of Oculus 2 should be over 13 years old, and the company's recommendation says: Adults should monitor how their children use the said device.
However, Beeban Kidron, the author of the children's code, was concerned that the safety tests were insufficient. She told the Guardian that the kids using VR headsets could access chat rooms and other risky features. She added that children could access the chat rooms by ticking a box declaring they meet the minimum age requirements.
Virtual Chat
The Center for Countering Digital Hate (CCDH) raised the issue of child safety in VR. The campaign group analyzed the popular third-party app called VRChat. The app works on several platforms, including Oculus, accessible in the VR headset's app store.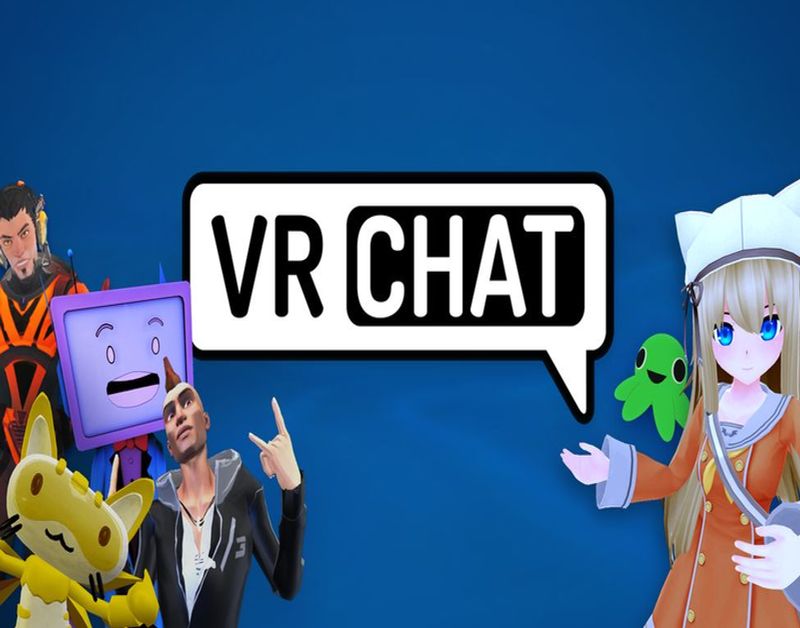 Based on CCDH's research, there were pieces of evidence that under-18s using virtual chat were:
Exposed to graphic sexual content
Among users who experienced bullying, abuse, and sexual harassment
Prepared to repeat racist smears and extremists talking points
The BBC has contacted VRChat for comment pertaining to Oculus Quest 2 safety. According to Meta, VRChats' community guidelines say that "harassment and pornography are not allowed." Also, "it doesn't allow hate speech including language, actions, and symbols."
Continuous Efforts to Protect Children's Privacy
The ICO plans further discussions with Meta regarding children's data privacy and protection on Oculus and VR services.
Andy Burrows from the National Society for the Prevention of Cruelty to Children also expressed apprehensions about the Oculus Quest 2 safety. Burrows said children could be exposed to inappropriate content when using the VR headset.
Meta conveyed that they are working to implement the standards that conform with the Age-Appropriate Design Code, with guidance from the ICO.
What is Oculus Quest 2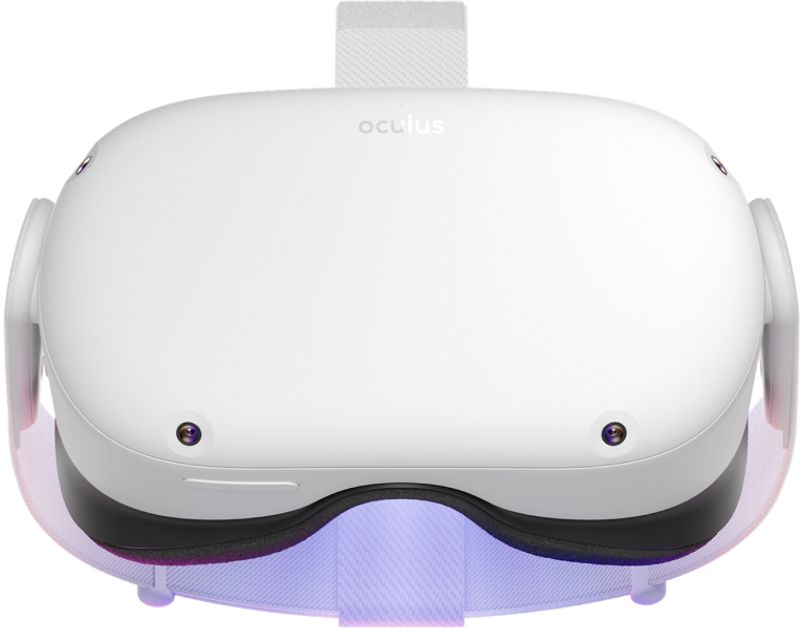 The Oculus Quest 2 (now also known as Meta Quest 2) is a VR headset designed by Facebook Technologies, a division of Meta Platforms. It is the successor to the firm's first headset, the Oculus Quest. The Quest 2 was officially launched on September 16, 2020.
The 64 GB model was priced at US$299, a $100 decrease over the original Oculus Quest. Then in 2021, it was replaced by a 128 GB model with the same price as the original 64 GB model.
Like its predecessor, the Quest 2 can be used as a standalone headset with an internal, Android-based operating system or with Oculus-compatible VR software running on a desktop computer.
Since its launch, the Oculus Quest 2 software has been updated with additional features. The company also revealed that the fitness tracker app called Oculus Move would be released soon.
FINALLY! Netflix Announces BioShock Movie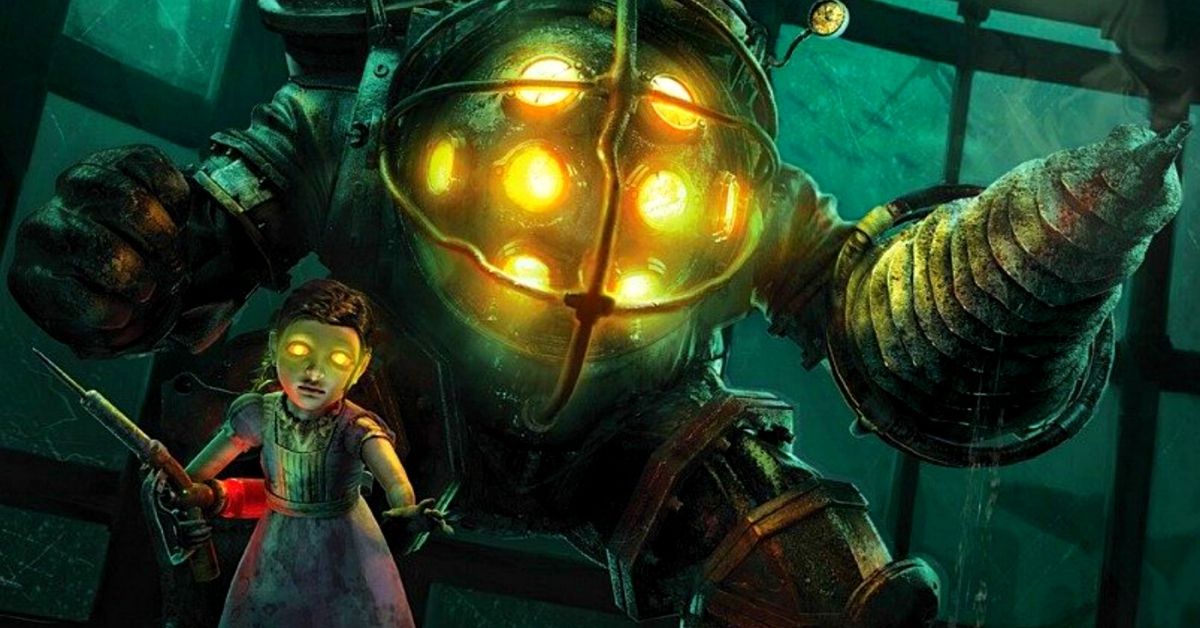 Can it be? Is it true? After all these years, is there finally going to be a BioShock movie? Netflix says so.
Netflix has announced that it is partnering with 2K and Take-Two Interactive to produce a film adaptation of the iconic video game, BioShock.
Looks like those Big Daddies will finally be making their big-screen debut.
BioShock is a first-person shooter game that takes place in an underwater city intended to be a utopia – but is anything but. In a later installment, BioShock Infinite, the "utopia" takes place in the skies.
Take-Two Interactive CEO Strauss Zelnick is very happy:
"Netflix is among the best and most forward-thinking storytellers in all of entertainment today.
"We are thrilled that they share our vision and commitment to the BioShock franchise, which is beloved by millions of fans throughout the world.
"2K's Cloud Chamber studio is deep in active development on the next iteration of the series, and coupled with our partnership with Netflix, we remain highly confident that BioShock will continue to captivate and engage audiences like never before."
This isn't the first time a BioShock movie has been announced. Pirates of the Caribbean director Gore Verbinski was set to direct, but the project was eventually canceled.
There is currently no writer, no director, no cast, and it's not confirmed whether the movie will be animated or live-action. Netflix will have to forgive any potential skepticism from the fans of the renowned video game series.
This wouldn't be Netflix's first video game adaptation. The Witcher is a big success. And although the series is more closely based on the books, one can't help but think of the video game series that accompanies them.
If you are unfamiliar with BioShock, do yourself a favor and play this game. It's a one-of-a-kind horror imagination with some compelling storytelling.
Would you kindly get excited?