Taking Back The Internet With Cloud By Daplie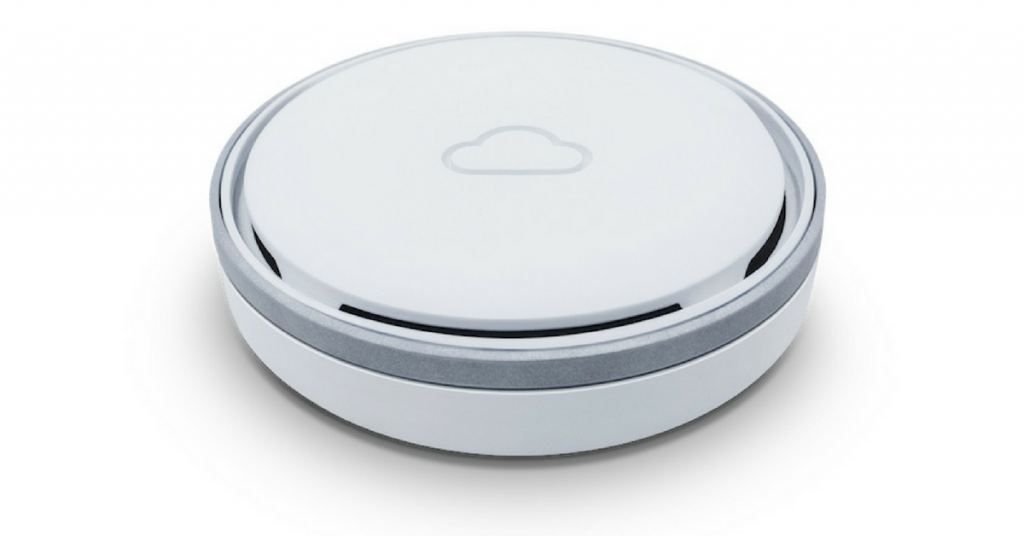 Daplie, What Is It And Why You Need To Know About It
Aiming to take back the "I" in Internet, Daplie is the first home server that securely connects the owner to personal data and devices in-home. The owner has full control over their very own Cloud Server with no storage limits, no monthly fees, private, and secure. No longer will consumers have to give a company rights to their own content. You will be able to download and share files and sensitive information, as well as host your own website, email, and social network. Daplie created Cloud for people to have full control of their digital lives, and is the first to participate in equity crowdfunding and reward based crowdfunding simultaneously. I was able to talk to Daplie's CEO, Bryson Hill, about the sophistication of Cloud and how its experience will change the lives of individuals around the world.
How did you come up with the idea for Daplie?
AJ, the technical co-founder of Daplie, is also a DJ. Not the bass drop kind, rather the MC a wedding type DJ. And he has LOTS of music. As an audiophile, he has always been on a lookout for a way for him to be able to stream his entire music library, even the family friendly edits, indie bands, and special editions. His favorite was Lala music, which was acquired by Apple and shutdown. And when Apple Music started deleting music off his computer, it was the last straw. So, what does music have to do with Daplie? The Internet is comprised of a bunch of servers, and AJ realized if he could build a simple server that even his non-technical family members could use, they (and in turn AJ) could create their own, more personal, internet experience. In the case of music, rather than renting a streaming service (like Spotify), he could own his own streaming service on his own server in his home.
How does Daplie work?
Daplie Cloud plugs into your home internet connection via ethernet and power. Then you create an account and choose a name for Cloud where you are going to access it, like "smithfamily.com." And in less than 30 seconds, Cloud does all the hard technical stuff and creates your own Cloud System, complete with your own website, your own streaming services, and cloud storage. Then, you download the Daplie app on your different devices, and now you have access to all of your stuff on every device you own. Also, Cloud is smart and helps you to manage the storage on your devices. It automatically sends photos and videos safely and securely home to Cloud. That means no more running out of space on your phone, no more monthly storage fees, no more monthly streaming fees, and you own it. All of it. And, not even Daplie has access to your stuff.
How easy is it to set this up?
So easy that anyone can do it. Seems far fetched? Well, it isn't. We have spent the last 5 years building new technologies that didn't exist before to make it possible for our product to exist.
What are the benefits of using Daplie?
Privacy, Freedom, and Ownership. Rather than "who knows who" is always watching, lame restrictions, and renting your stuff back.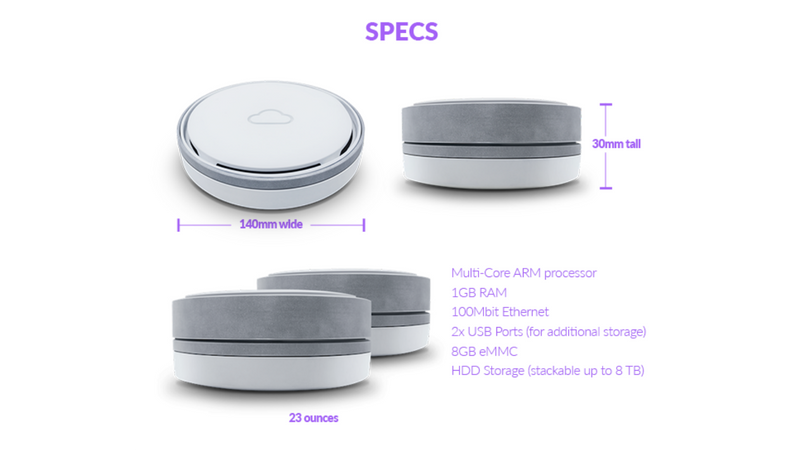 Why should investors invest in Daplie?
We are building the platform for the future of privacy, freedom, and ownership for our entire digital lives. That includes data and devices. Especially as we transition into the future of the home where every device is connected to the Internet, we ensure that customers maintain their own autonomy from all the companies of the world.
Who is your ideal customer?
Our ideal customer is the general consumer. We have seen interest from all over the world and from almost every demographic.
What is your company culture?
Our company culture is one of transparency, openness, freedom, and empowerment.
How do you scale growth?
We scale by selling devices, selling content (movies, music, books, etc), our app store for 3rd party developers, and other revenues we can not yet discuss.
Where do you see Daplie in five years?
In 5 years, Daplie will be a household name and home servers will be commonplace.
Salesforce Predicts Shoppers Moving To Mobile Shopping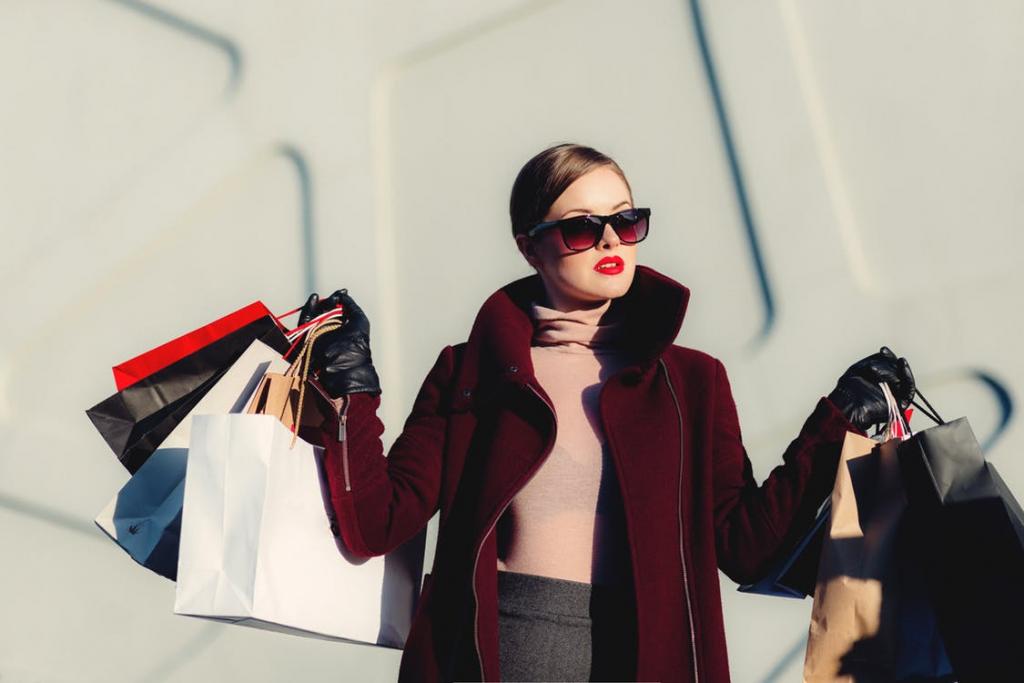 Analytics have confirmed the presence of shoppers to be on their own mobile smartphones. Jeff Barnett, CEO of Salesforce Commerce Cloud, shares his team's vision on what's to come for commerce in 2017. Shoppers are spotted to be taking their shopping online, strictly on mobile devices. Reports of a rate of 47% of orders from smartphones on U.S. sites grew in a span of a year alone, with costs of $2.08 worth of average spending on across U.S. E-commerce sites. In total, 4% of total traffic growth are summit to U.S. digital commerce sites. The data is looking at an uprise on mobile shopping, but in a downgrade on traditional brick and mortar retail. 
Discussion on stores making the ultimate decision on either changing their platform or to simply die off are being requested by retailers demanding flexibility in stores. The statics for mobile shopping means a decrease in retail profits. Customers have their attention on their mobile devices, neglecting traditional shopping. This forces retailers to upgrade and expand their business to newer areas.
Traditional brick and mortar retailers should shift themselves to mobile in order for their business to stay afloat. Selling online will keep the business staying competitive and consumer needs met. A majority of customers are already online, all retailers need to do is meet with them there. Distribution is made to be an easier process, with the supply being from one location. Already predicting the end of ATMs, shoppers are beginning to ditch cash with cards. With cards, customers are able to get more purchases to be conducted with extreme convenience. This is a win for both parties.
About 15% of U.S. malls will be disposed or will be converted into non-rental spaces within the next 10 years. Within 15 to 20 years, Howard Davidowitz, a retail consultant expects a near estimate of half of America's shopping malls to fail. More and more retailers are moving their business online to secure their awareness.
"Three trends are upon us, AI, mobile, and chat, put them together, add water and shake, and what do you get, a long abated killer app for mobile commerce". Rama Ramakrishnan, the Chief Data Scientist says. 2017 will be the year when AI chatbots for commas will soar and shift into mainstream across all stages of the shopping experience. "This time next year, we'll look back and wonder how we ever shopped without them".
With the promise in accelerated delivery, the mobile shopping experience is only improving. Prediction that our own voices will be the next user interface for shopping in 2017. Through services like Amazon Alexa, Google Home, and Siri, consumers can do more than web searches, but can also purchase products and services online as well. Customer centricity is becoming everyone's main task on the use of mobile shopping. Without predicting what consumers want, through online history and searches customers can get exactly what they want in their own time of need.
The new shopping method seems to be in favor of the consumers, with new features created to cater shoppers. The evolution of shopping has changed drastically due to technology advancements, their efficiency has allowed many opportunities to open. Although the benefits are in reach for most, traditional retailers much adapt well in order to catch up with the competition. Once the adjustment is complete, finding customers and companies will be much easier.
Useless Phrases You Need to Stop Using in Your Emails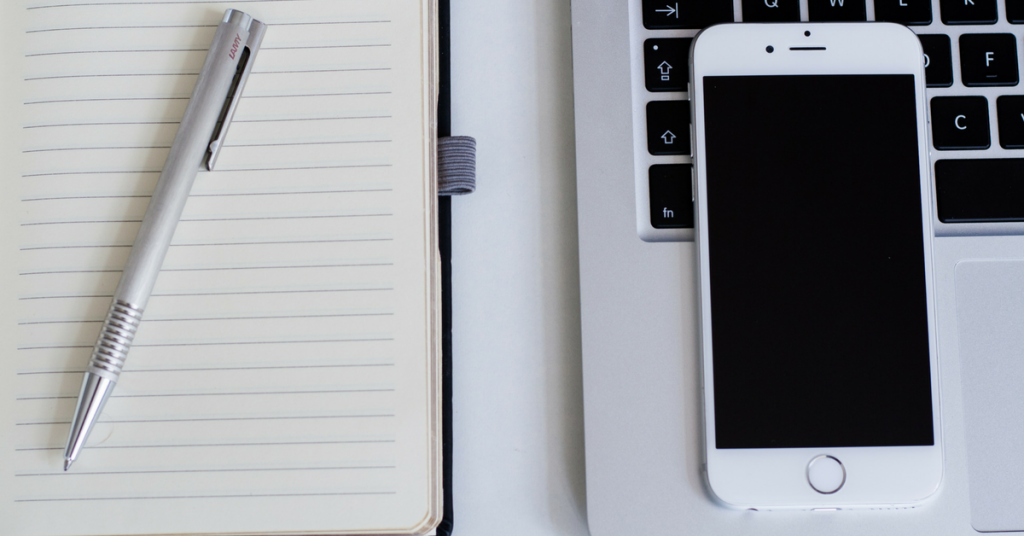 According to the Pew Research Center, 61% of Americans think that email is important to doing their jobs. Despite this fact, many of us are not good at it. Mastering the art of getting to the point is crucial especially if you consider that 66% of emails were opened on a smartphone or tablet. With this in mind, keep these useless phrases off your emails.
Please be advised
Many people use this because it sounds professional but it is also unnecessary. Be concise. The recipient already knows it's important.
Please do not hesitate to contact me
This is one of many useless phrases that communicates the obvious. Email is a form of communication and it is expected that you will reply if it is important.
I Think
Senders usually include an 'I think" to soften a blow. However, this phrase tells the recipient that you're not sure of yourself. Whenever you're communicating in emails or real life, you need to be confident. You also risk that the recipient disregarding your opinion of you use this phrase.
Enclosed/Attached please find
Nothing can actually be enclosed or attached in an email. This phrase is used when the sender wants to avoid using "I". It seems minor, but it's better to use "I attached…" to make your email more direct.
I hope you are well
This phrase is usually used on 3 occasions: when you want to hit the recipient with something unpleasant and when you want to feign closeness.  If you are genuinely concerned about the person, ask them directly and avoid using this filler line.
To Whom It May Concern
There are only a few situations when this phrase is appropriate. If you know the recipient, address them directly. If you don't, avoid using this unnecessarily formal phrase. The phrase also makes you sound unconfident.
Sincerely Yours
In the days of snail mail, this phrase was the norm. However, in the digital age, it seems stiff and very formal. Instead of using this phrase, use "Cheers" or "Thank you" or just sign you name.
Sorry to bother you
Opening an email with an apology undermines our credibility. Instead of apologizing, get straight to the point. Tell them why you're contacting them instead of hiding behind apologies.
To be honest with you
This is tricky. It is commonly used when you want to soften a blow or when you want to be candid about something. However, it also tells the recipient that you might not be honest before.
You should
"You should" implies that you make their decisions for them. Avoid using this phrase unless they're asking you for advice.
No problem
When people use "no problem", there is actually a problem and you're softening them up. Instead of useless phrases like "no problem", use "you're welcome" or "sure thing" to avoid miscommunication.
I'll try
We all live in a world ruled by calendars and deadlines and "I'll try" sounds wishy washy. This phrase does not instill confidence in your abilities. It can also make you seem disengaged or not fully committed to your project.
As I mentioned before
It seems like your explaining the same thing over and over again. Instead of making it seem like your repeating yourself, try to be considerate. Get to the point even if it seems like you're repeating yourself.
Let me know if there's anything else I can do for you
This phrase is totally unnecessary because it opens a whole can of things totally unrelated to your purpose. Instead of beating around the bush, let the recipient know what it is you can do for them.
I completely understand how you feel
Before you type this phrase to your email, stop and think if you've been in their shoes before. These types of useless phrases can sound thoughtful and well-intentioned but it can also come off as condescending and distanced. Emails are the currency in the business world. While proper courtesy is important, rambling and improper phrases can hurt your credibility. Eliminating these phrases from your email ensures that your email is well-received.
How To Choose The Right VR Headset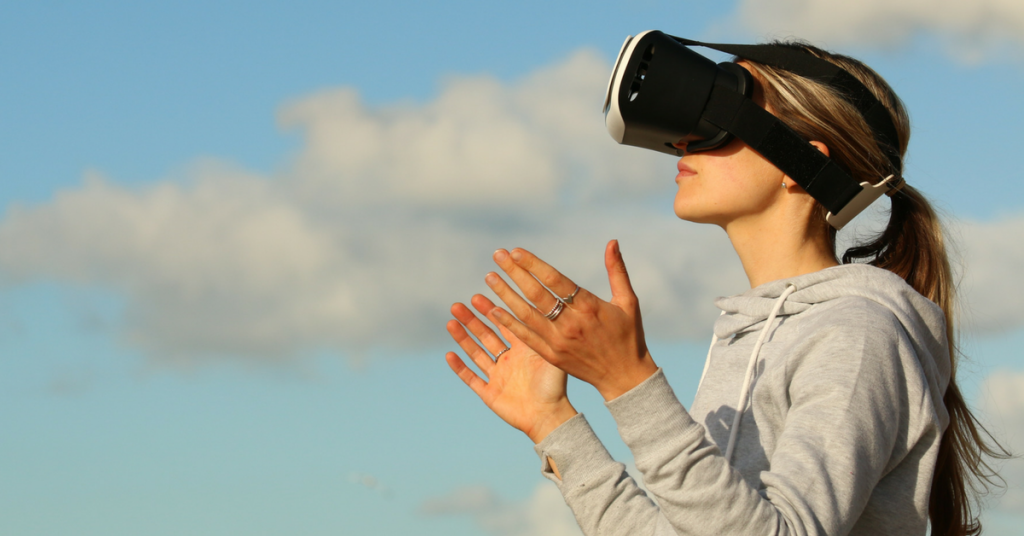 If you're a techie, you've probably heard of virtual reality (VR). This technology has been popping up during the last few years and is becoming mainstream. According to technology experts, VR headset use will reach up to 500 million units by 2025. Not only is it being used for recreation so that users can virtually jump into the best experiences without leaving their homes, it also has widespread application in the fields of education, business, health care and other industries. People are naturally curious about this nascent technology and are looking for VR headsets to get their feet wet. Here are some factors to consider if you're choosing a new VR headset.
Price
VR headsets have a wide range of prices ranging from cheap to very expensive. If you just want to test the waters, try to look for something more affordable. There are many headsets around the $40 mark that won't break the bank. According to some online reviews, the View-Master Deluxe VR Viewer provides decent entertainment for anybody in the family at a reasonable price.
Customizable Features
A good VR headset needs to be customizable to make your viewing experience a good one. Many people are flocking to buy the Google Cardboard but it is very basic and limited in what it can do. to enhance and make a user's viewing experience great so that they will want to use the VR headset again, it needs to options like smartphone adaptors so that you can use it in conjunction with your phone, focus wheel and decent ergonomics so that it is comfortable. Aside from this, look for VR headsets that have more sophisticated built-in controls like tracking sensors, controllers or their own screens. These features will help you achieve the best viewing experience and the needs of other people when you let them borrow it.
Content
The whole point of buying a VR headset is so that you can immerse yourself in new experiences. A good VR headset has a good breadth of content so that users can enjoy them to the fullest. Try to find headsets that have affordable experiences like going on adventures with Batman in Gotham City or roaming the earth with Jurassic era dinosaurs. How about swimming the deep blue sea with dolphins?
Before buying, check out the manufacturer's available content to see its breadth. Aside from this, content also needs to be affordable. Remember, there are VR headsets that are expensive so if you want to get your money's worth, there has to be limitless content available for your enjoyment.
Design
A VR headset also needs to have good design. It has to be ergonomic so that it sits comfortably on your face. There are headsets that are so comfortable you forget that you're wearing them. There are many headsets in the market. The Google Cardboard for example is very affordable and easy to use. You just snap them to your smartphone like a scuba mask and you're ready to go. While the experience is somewhat fun, the cardboard can be uncomfortable on the face and the surface tends to feel scratchy. Find something more comfortable if you have the budget.
Compatibility
VR headsets are still an evolving technology. While there is great promise in the market and the public is eager to try out this new piece of technology, there is still a big room to grow. This is why users should buy a VR headset that has good compatibility. There are headsets that can only be used with Android or iOs platform. There are others that have their own screens and cannot b upgraded. When it comes to this kind of technology it is better to find something that is flexible so that you can upgrade your phone or software without having to upgrade your VR headset.
Virtual Reality has been called as the "next big thing". According to some experts, this technology will soon take over our lives and using it will become normal in the near future. For now, VR headsets make a cool birthday gift or a treat to yourself for a job well done. Whichever headset you choose, find something that is within your budget with good content and flexibility.