Taking Back The Internet With Cloud By Daplie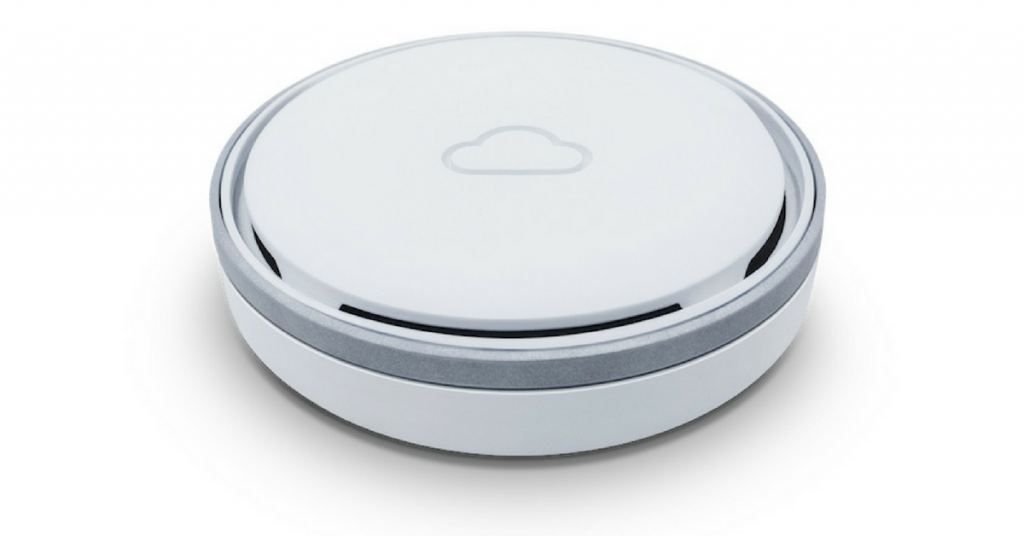 Daplie, What Is It And Why You Need To Know About It
Aiming to take back the "I" in Internet, Daplie is the first home server that securely connects the owner to personal data and devices in-home. The owner has full control over their very own Cloud Server with no storage limits, no monthly fees, private, and secure. No longer will consumers have to give a company rights to their own content. You will be able to download and share files and sensitive information, as well as host your own website, email, and social network. Daplie created Cloud for people to have full control of their digital lives, and is the first to participate in equity crowdfunding and reward based crowdfunding simultaneously. I was able to talk to Daplie's CEO, Bryson Hill, about the sophistication of Cloud and how its experience will change the lives of individuals around the world.
How did you come up with the idea for Daplie?
AJ, the technical co-founder of Daplie, is also a DJ. Not the bass drop kind, rather the MC a wedding type DJ. And he has LOTS of music. As an audiophile, he has always been on a lookout for a way for him to be able to stream his entire music library, even the family friendly edits, indie bands, and special editions. His favorite was Lala music, which was acquired by Apple and shutdown. And when Apple Music started deleting music off his computer, it was the last straw. So, what does music have to do with Daplie? The Internet is comprised of a bunch of servers, and AJ realized if he could build a simple server that even his non-technical family members could use, they (and in turn AJ) could create their own, more personal, internet experience. In the case of music, rather than renting a streaming service (like Spotify), he could own his own streaming service on his own server in his home.
How does Daplie work?
Daplie Cloud plugs into your home internet connection via ethernet and power. Then you create an account and choose a name for Cloud where you are going to access it, like "smithfamily.com." And in less than 30 seconds, Cloud does all the hard technical stuff and creates your own Cloud System, complete with your own website, your own streaming services, and cloud storage. Then, you download the Daplie app on your different devices, and now you have access to all of your stuff on every device you own. Also, Cloud is smart and helps you to manage the storage on your devices. It automatically sends photos and videos safely and securely home to Cloud. That means no more running out of space on your phone, no more monthly storage fees, no more monthly streaming fees, and you own it. All of it. And, not even Daplie has access to your stuff.
How easy is it to set this up?
So easy that anyone can do it. Seems far fetched? Well, it isn't. We have spent the last 5 years building new technologies that didn't exist before to make it possible for our product to exist.
What are the benefits of using Daplie?
Privacy, Freedom, and Ownership. Rather than "who knows who" is always watching, lame restrictions, and renting your stuff back.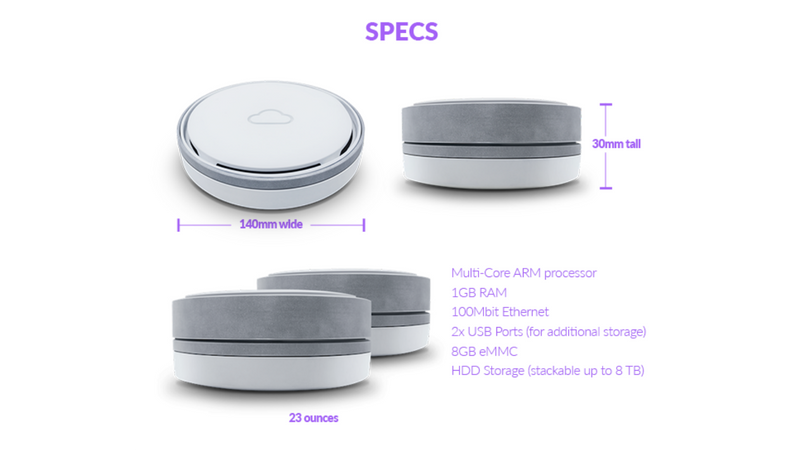 Why should investors invest in Daplie?
We are building the platform for the future of privacy, freedom, and ownership for our entire digital lives. That includes data and devices. Especially as we transition into the future of the home where every device is connected to the Internet, we ensure that customers maintain their own autonomy from all the companies of the world.
Who is your ideal customer?
Our ideal customer is the general consumer. We have seen interest from all over the world and from almost every demographic.
What is your company culture?
Our company culture is one of transparency, openness, freedom, and empowerment.
How do you scale growth?
We scale by selling devices, selling content (movies, music, books, etc), our app store for 3rd party developers, and other revenues we can not yet discuss.
Where do you see Daplie in five years?
In 5 years, Daplie will be a household name and home servers will be commonplace.
The Divorce of Fantasy and Science Fiction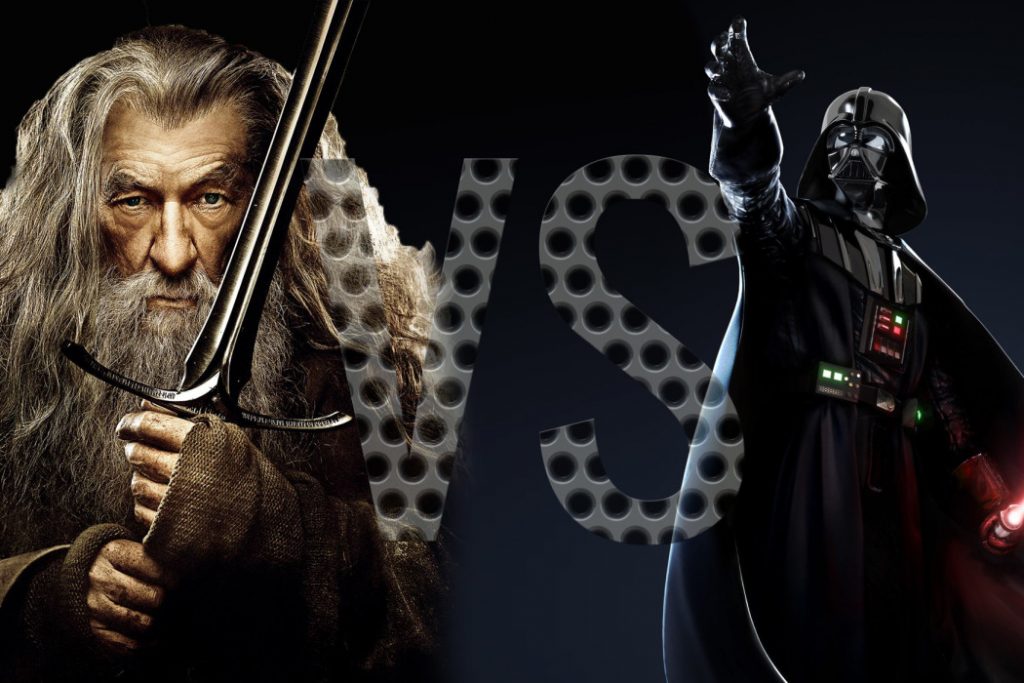 The divorce of fantasy and science fiction
When you walk into any Barnes and Nobles, you'll notice that the layout of the store is separated by shelves.  Each row of shelves is marked by genre.  There's an isle for Romance, one for History, one for Children's Books, and New Releases.  If you continue walking, you'll notice an isle titled fantasy and science fiction.
For most of the history of literature, you'll see these two paired together. Fantasy and science fiction are both genres of fiction and they present worlds where impossible things happen.  What's the difference?  In fantasy, the story is driven by mystical and magical forces often in a time and place that isn't real.  In Science Fiction, the story is driven by technologies not yet known or mastered, often with settings in the far off future.
The divide between fantasy and science fiction
Until recently, it made sense to group Science Fiction together with Fantasy.  Stories of these genres often shared similar tropes and literary aesthetics and both being worlds of impossibility.  However this is quickly becoming less and less true.  There is a chasm growing between these genres.  This gap grows parallel to the current explosive growth of internet and technology.  Famous science fiction novels like The Time Machine and 1000  Leagues Under the Sea would seem far outside the realm of possibility, especially to people during the Victorian era (the era that produced the steam punk aesthetic).  But when you compare the fictional plot lines of these same works to what we're achieving technologically today, you won't see too much of a difference.  Famous classic pieces like Issac Asimov's, iRobot don't look very different that the automated world we live in today.  In an age of drones, artificial intelligence, and self-driving cars, how far from the future are we?
What does the future hold for these genre?
We're reaching a point in time where these two genres need their own separate bookshelves and it seems that as humanity changes, so does our literature.  As imaginative and timeless as the genre of fantasy can be, the magic that shapes it will sadly never truly exist.  As we continue to innovate more and more, science fiction will have to find itself a new name.  In what category will we call the stories of the future?  What new genres will we create?
Guide To Choosing The Best VR Headset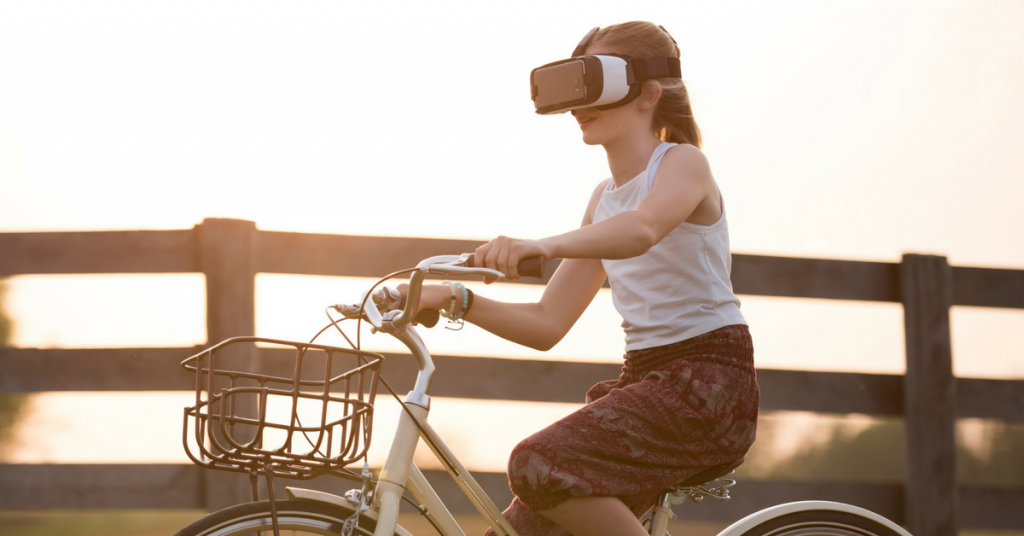 You're about to take the plunge in virtual reality (VR). You see how much fun your friend is having playing with his Oculus Rift. Your Galaxy S7 toting friends are showing off their Gear VR. You've played with an HTC Vive in the store, and now you are ready to get into VR. How exactly do you do that? What VR platform should you invest in? Virtual reality broke out in a big way in 2016 with big names such as Sony and Facebook (via Oculus) releasing VR headsets for the masses.
While virtual reality isn't new by any means (the first VR headset was built in 1968), 2016 was the year that VR truly broke out into the mainstream. Cheap VR headsets can now be found in several big box stores and even grocery stores such as Wegmans. Despite the coming out party for VR, it's still very much an early adopters market. How the rest of the market responds to VR in the long term remains to be seen since we're still on the first versions of current VR headsets. With that said, here are the top VR headsets to look at:
Oculus Rift
Starting out this list is the Oculus Rift. The Rift started out as the brainchild of Oculus founder Palmer Luckey and id Software cofounder John Carmack. After Luckey created a Kickstarter for the Rift back in 2012, it quickly became the darling of the gaming industry and raised upwards of $2.5 million. The Rift has gone through several iterations starting with the Development Kit 1 or DK1. Each successive iteration of the Rift improved on the specs dramatically such as screen resolution, refresh rate, and frame rate.
In 2014, Oculus was bought by Facebook for $2 billion. The influx of cash from Facebook allowed Oculus to finish development of the Rift and it finally went on sale on March 28, 2016 for $600. Oculus formed a partnership with Microsoft to allow Rift games to be played natively with the Xbox One controller (which was also packaged in with the Rift headset). Initial reviews of the Rift were overwhelmingly positive with many reviewers praising the comfort of the headset and truly high end graphics that don't compromise.
The major drawback was the lack of the Oculus Touch controllers at launch. The Oculus Touch Controllers free the user's hands and allow more immersive VR experiences. The Touch controllers were later released in early December. The Touch Controllers connect to the Rift via Bluetooth thereby freeing up a USB port. However, even with the two cameras, the tracking may occasionally go out.
The solution is to buy a 3rd camera sensor which eats up another USB port and costs $80. Unfortunately, in order to render the detail required of Rift in a manner that doesn't make the user nauseous, a PC with a high-end graphics card was required (NVIDIA GTX 970 or AMD Radeon R9 290).
In October 2016, Oculus lowered the system requirements a little by adopting the "motion interpolation" technology which allows games to run at lower frame rates. This would also allow cheaper computers with lower specs to run VR games on the Rift. That said, computers that can run VR games comfortably still cost around $600-700 not to mention the cost of the Rift itself.
HTC Vive
Up until March 2015, HTC was primarily known as a smartphone maker. The Taiwan based company unveiled the Vive at Mobile World Congress on March 2015 as a collaboration with gaming company Valve. HTC engineered the actual VR headset while Valve created SteamVR operating system for use on the Vive. The Vive was designed as a whole room experience from the beginning.
It utilizes two IR cameras placed on opposite sides of the room as well as two motion controllers to allow full movement in a VR environment. Up until the release of the Oculus Touch Controllers for the Rift, the HTC Vive was the only one allowing full room scale VR.
Most early VR games for the Rift were created for traditional couch gaming using the Xbox One controller, just with the added benefit of VR head tracking. In order to prevent users from bumping into the wall or furniture, the Vive has a feature called Chaperone which actually shows a cool "Tron" view of the real world using the built-in camera on the front once the user gets too close to an obstacle.
Reviews for the Vive were also favorable with many lauding the complete immersion offered by the motion controllers. Unfortunately, some reviewers complained how bulky and uncomfortable the Vive headset was compared to the Rift.
Additionally, be prepared to set aside about 15-20 minutes setting up the play space if you want the full room-scale games. The Room-Scale mode requires you to place the IR cameras (called Lighthouses) on opposite sides of the room. The space requirement can be as small as 6.5ft by 5ft or as large as 15ft by 15ft.
Fortunately, there is a Standing-Only setting that allows you to use the Vive in tighter spaces. Like the Rift however, all of that VR goodness doesn't come cheap.
In fact, the HTC Vive retails for about $800, a good $200 more expensive than the base Oculus Rift. That's also not factoring in the cost of the high-end computer needed to render the VR graphics on the Vive.  
PlayStation VR
Not to be left in the dust, Sony released their PlayStation VR (PSVR) on October 13, 2016. Unlike the HTC Vive and the Oculus Rift, the PSVR was designed to be connected to the PlayStation 4 console instead of a PC. The PSVR is meant to be a more affordable entry into the VR space as most people who purchase it will probably already own a PS4. Also, the price the PSVR itself is only $400.
The complete system consists of the headset itself, a processor box to output video to the TV and 3D audio, the PS camera, and two PlayStation Move controllers. Some readers may recognize the Move controllers from Sony's previous foray into motion controllers to compete with the Nintendo Wii.
The main drawbacks to the PSVR is that it's not quite as powerful as the Rift or the Vive. The PS4 is much weaker than high end gaming computers and thus the PSVR is limited to 1080p resolution. While 1080p is crisp from a distance, the pixels can be seen when viewed up close.
Also, while the Move controllers are a welcome addition and do provide more immersion than a PS4 DualShock controller, the limited viewing angle of the camera can cause the loss of tracking of the Move controllers. While the setup doesn't require you to place cameras everywhere, the plethora of cords can be a real pain. Regardless, for the price, the PSVR remains a solid entry into the VR market.
Google Daydream View
Google's Daydream View headset utilize smartphones to provide the VR experience. Before Daydream, there was Google Cardboard. It's literally what you think it is: a cardboard box with two lenses inside that had a slot for sliding in a smartphone. Google wanted a cheap and easy way for people to experience VR for themselves.
Google also positioned Cardboard for education and schools. Teachers could use Cardboard in the classroom for more immersive learning experiences. Unfortunately, VR on phones was still a budding concept and experiences, while novel, were not the best.
To remedy that, Google unveiled the Daydream VR platform and Daydream View headset alongside the Pixel smartphone on October 4, 2016. Initially designed just for the Pixel, Daydream View is a small VR headset made of fabric that has an opening for the Pixel.
It also came with a simple motion controller for pointing and interacting with virtual objects. Nothing as fancy as the Rift and Vive or even the PSVR Move controllers but for affordable VR, it gets the job done. Google is leveraging the Daydream VR platform on Android to allow developers to easily create VR experience for Android based devices such as smartphones.
Samsung Gear VR
Samsung also stepped into the virtual reality ring with its Gear VR. The Gear VR was originally released in November 2015 for use with Samsung's flagship smartphones such as the Galaxy S6/S7. It was developed with input from Oculus and provides a cheaper alternative to high end VR headsets.
The first edition of the Gear VR was released to developers in December 2014 and only worked with the Galaxy Note 4. Technically, consumers could buy it as well but it was marketed towards developers so they could get a handle on the technology in order to create applications for it.
There are currently around 185 applications for the Gear VR. In fact, Six Flags Magic Mountain partnered with Samsung to create the first roller coaster with VR in North America.
So which VR headset should you pick? That question largely hinges on what your bank account is looking like. If you own a gaming PC with a relatively newer graphics card then go for the HTC Vive or Oculus Rift. Both offer uncompromised VR experiences allowing you to fully utilize a room. Because of the high-end graphics and resolution, there's much less chance of feelings of nausea or motion sickness.
If you own a PS4 and don't want to shell out for a high end gaming PC, then the PSVR would make a better bet. While the screen resolution isn't as high as the Vive/Rift, it's not so distracting that it takes away from the experience. Plus, because the PS4 already has a huge install base, game developers are more likely to create games for it.
On the downside, the Rift, Vive, and PSVR all suffer from a copious amount of cables that must be managed. If you don't own a PS4 or high end gaming PC (or maybe you just don't want to shell out $400 for PSVR), the Samsung Gear VR or Google Daydream View are viable options especially if you own a Samsung or Google phone.
In fact, most people will probably use these as stepping stones into the world of VR. However, the VR experiences on these devices still pale in comparison to the higher end VR headsets, not to mention significantly eating into battery life on the smartphone. If you're interested in the Daydream View but don't own a Pixel, don't fret.
Google announced that companies such as Samsung (ironically), HTC, LG, Alcatel, Xiaomi, Huawei, ZTE, and Asus will all create Daydream ready smartphones.
8 Benefits To Owning A Drone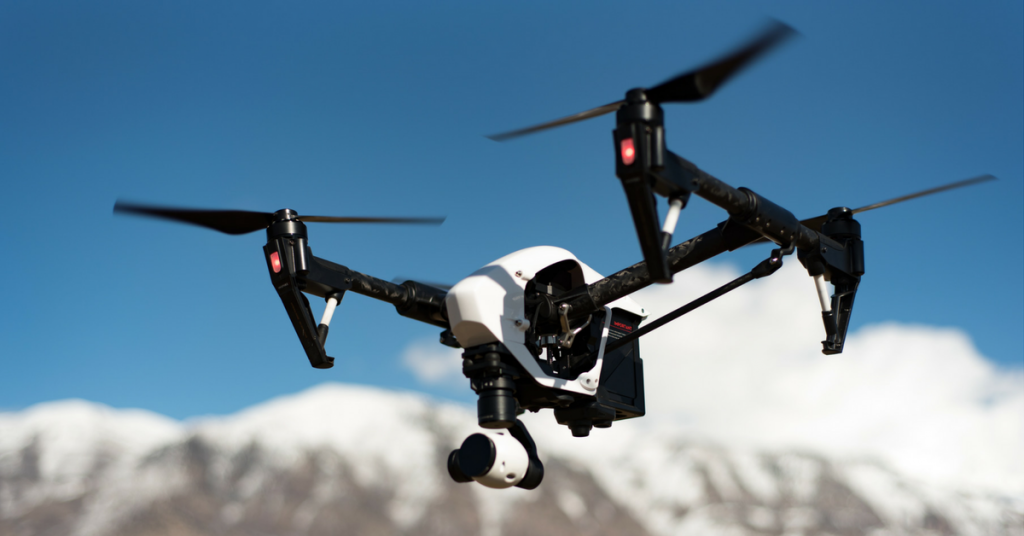 Drones have become one of the most popular gadgets of 2016. It is used in different ways ranging from disaster relief to pizza delivery. Thanks to technology becoming more affordable, people are buying drones for different purposes. If you are thinking about buying a drone, here are some interesting ways it could benefit you.
Enhance Real Estate Photos & Videos
For realtors, the drone can be a godsend. It can help you enhance aerial photographs of a property and even do over head videos. In fact, using drones for real estate is one of the hottest ways to benefit from owning a drone. Using drones in real estate is one of the best ways to showcase a property. Plus, if other real estate agents don't have drones yet, you have a distinct advantage of showing potential buyers unique views of a property. Aerial shots will give potential buyers spatial information and give you an edge among potential clients.
Monitor Farms
If you're a farmer that loves technology, you can use drones to monitor your whole farm. Drones can bring information about your crops or herd. Use this technology to determine the health of crops and animals, how much pesticide or feed you need or where to apply it, or determine the best time for harvest. Drones can also be used to determine crop rotation to help maximize yield.
Better Photography Business
It seems that everybody with a camera these days instantly becomes a photographer. But if you want beautiful and unique shots, a drone can up your edge among the competition. Adding a drone to your arsenal can give you shots and videos that no other photographer has taken before. Not only are drones great for aerial photography, they are also used for weddings, parties, and other events to help photographers capture a bird's eye view of the occasion. Offering aerial shots of an event will ultimately become part of the package for many photographers in the future.
Map Your Property
Want to see what your house looks like from the air? Get a drone and find out. Many people love their home so taking pictures of it is perfectly natural. Drones can take high resolution photos, so you can frame aerial photos of your house to show guests.
Catch Corrupt Companies Red Handed
In Oak Cliff Texas, a drone captured a river of red. It turns out that a meat packing company was dumping blood in the Trinity River which led to multiple investigations. It helped stop the pollution of a body of water.
Up The Social Media Ante
If you're a social media addict, a drone can greatly improve your visibility and lead to more likes and follows. Many people do selfies with their cameras so why not add a twist to your usual selfie by taking it from a drone and uploading it to Twitter, Facebook or Instagram. This is a good way to become social media royalty and lead to money making ventures in the future.
Stunning Footage
You don't have to be a professional photographer to take stunning photographs. In some cases, all you need is a drone. This is because an aerial shot is very unique and almost always awe-inspiring, no matter who takes it. If you want a unique photo or video of ordinary like fishing on a lake, make it into stunning footage by shooting it on a drone.
It's Fun
Drones are fun. The FAA keeps on rolling out rules to limit what you can do with drones but it does not diminish the fun you have with it. Drones are fun not because of the FAA's limitations, but because man has always wanted to find out what it feels to fly. With drones, we can do this and see the world from a bird's perspective.