Coolest Tech You Can Squeeze in Your Wallet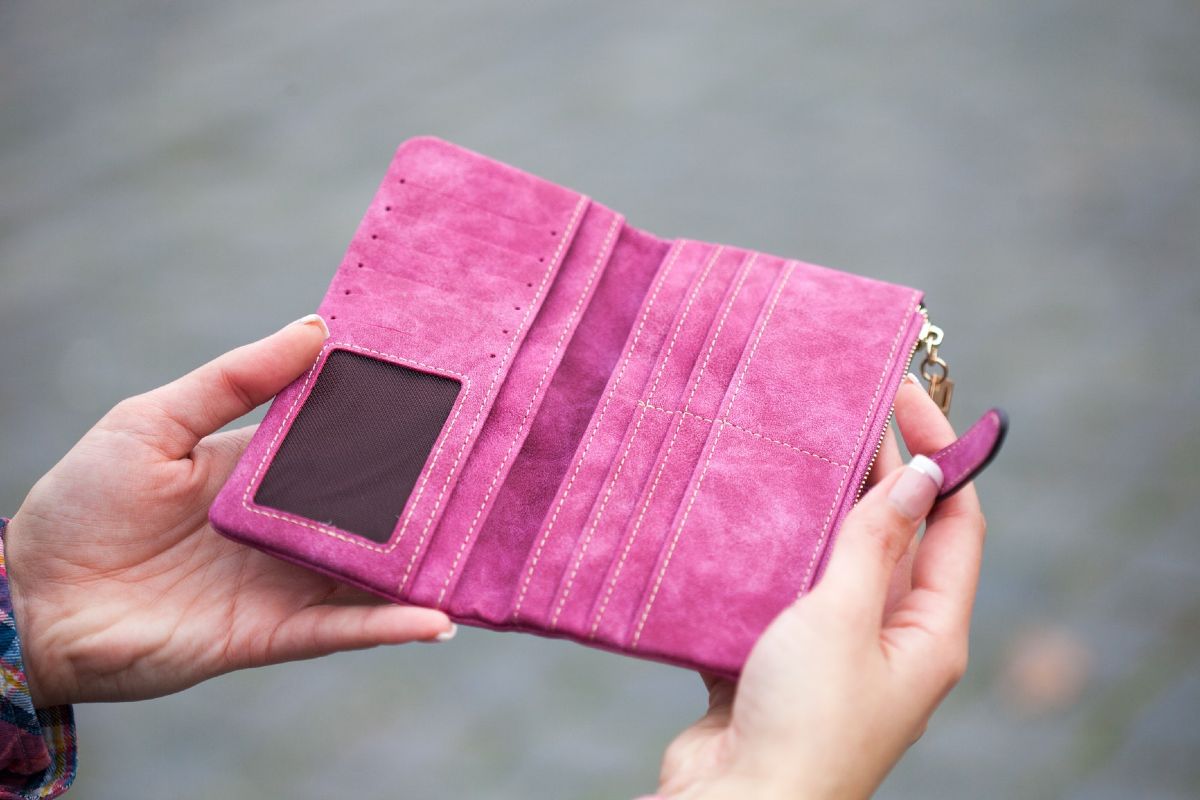 As we rely more on our gadgets while we're at home or outside, tech manufacturers or sellers find ways to make everything portable. Most of the tech we have is portable but can fit inside our bags or pockets. But most of the smart tech are the ones you might not realize could fit in your wallet. And here are the seven tech gadgets or tools you need inside your wallet.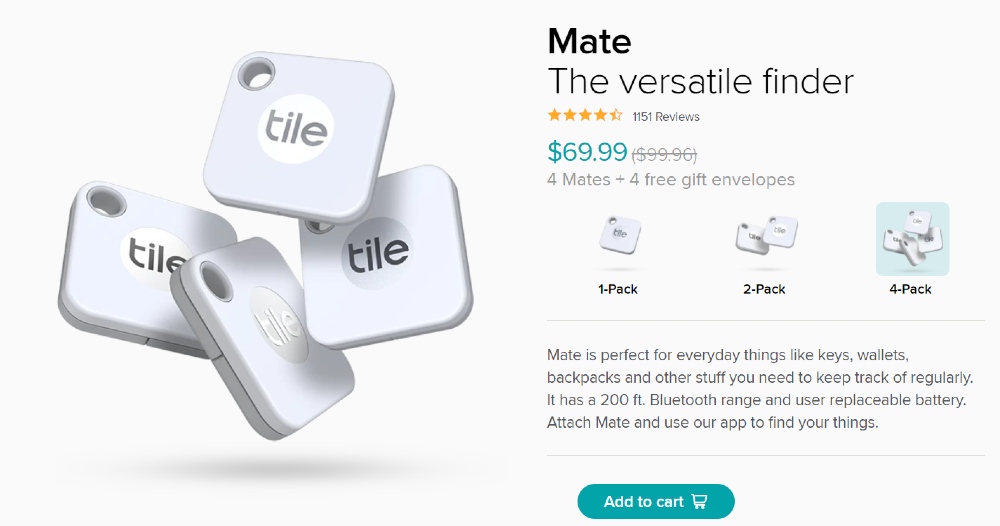 If you find yourself wasting time looking for your wallet before leaving the house, a Tile Mate can solve that problem. You can slide one Tile Mate into your wallet. Plus, you can save yourself time without being late to work or your outing.
With one push of a button, you can find your wallet anywhere. Plus, if you buy the pack, you can install the Tile Mate on your keys and other small valuable items.
You can get the Tile Mate on the official Tile store or Amazon.
Price: $64.98 to $69.99 (4-pack)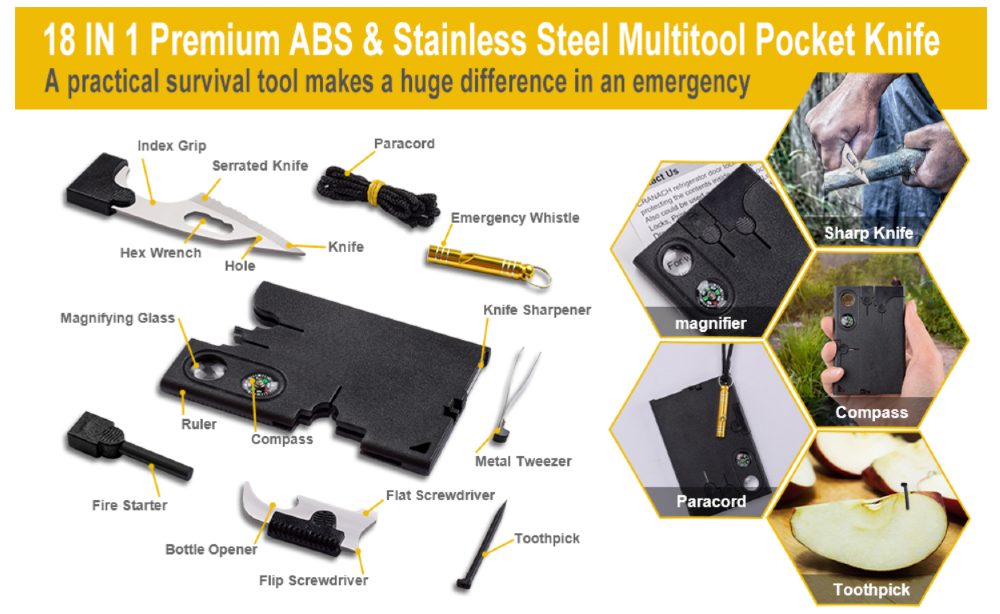 A swiss knife can become bulky in the pocket. And you want something that doesn't stick out inside your jeans, a credit card tool is the solution. It's a nifty gadget because it would usually include a knife, tweezer, and toothpick. But PARIGO goes the extra mile by adding some of the following:
A compass
Whistle
Knife sharpener
Firestarter
It makes it one of the ultimate portable wallet-size smart tech tools you need. Plus, even if you're not an outdoorsy person, this can help save your life.
Price: $13.99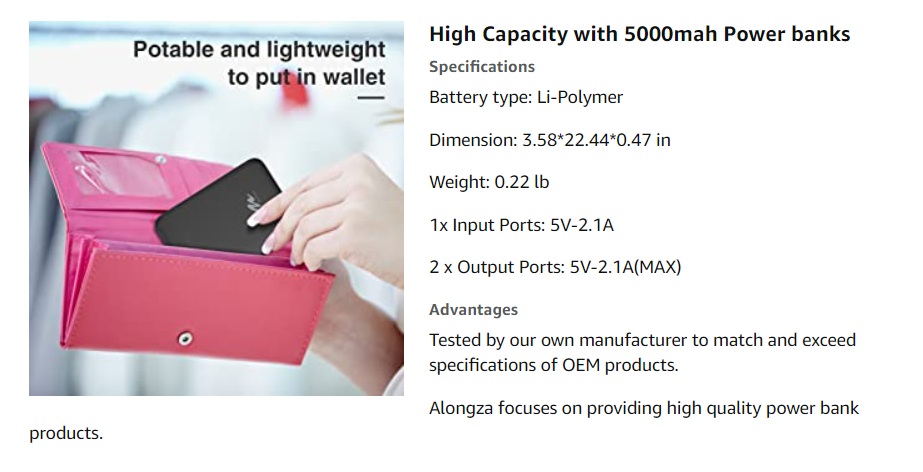 A power bank is a must-have for anybody who has a smartphone. It's one of the most important and smart tech gadgets, especially when you're traveling or going outside. Most power banks are huge and can only fit your bag.
This one by Alongza can fit your wallet. It's slim and tall as a credit card, so that you can slip it into your wallet easily.
It comes with a cord, but you may have to supply your own depending on which smartphone you may use.
Price: $14.99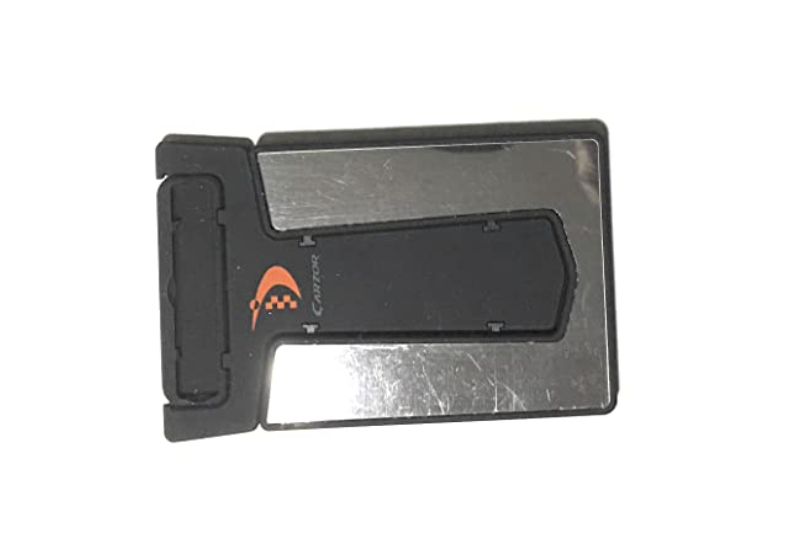 Men will definitely appreciate this handy and wallet-sized gadget. If you have a sudden meeting or a date, the Carzor can save you. It can remove the five o clock shadow or when you miss a spot. Plus, it's great that you have this tool when you travel too. You don't have to ask your lodging's reception if they have a razor. Simply fish out of your wallet anytime, anywhere.
Price: $12.99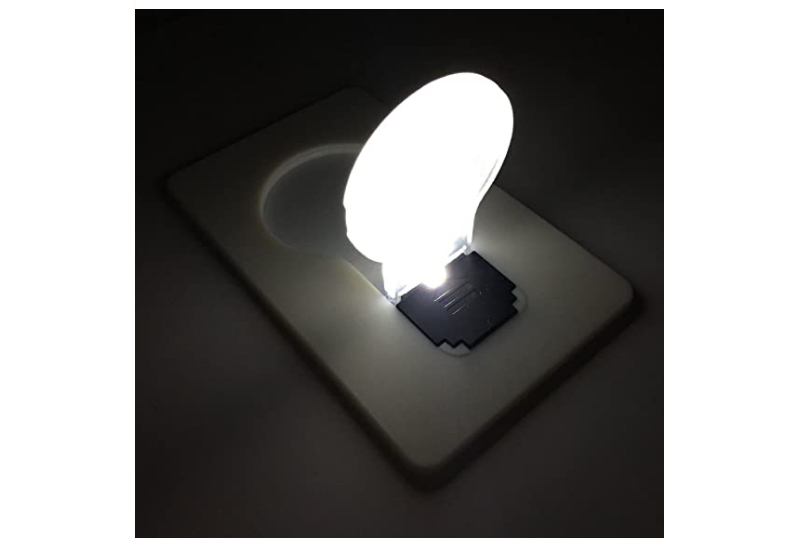 In case your smartphone's battery is losing power, or you have apps draining the life out of it, a LED flashlight is essential. It's small and thin like a credit card, and you can put it in your wallet anytime. In cases of power outages or dark areas, you can take it out anytime to give you light anywhere.
Price: $8.98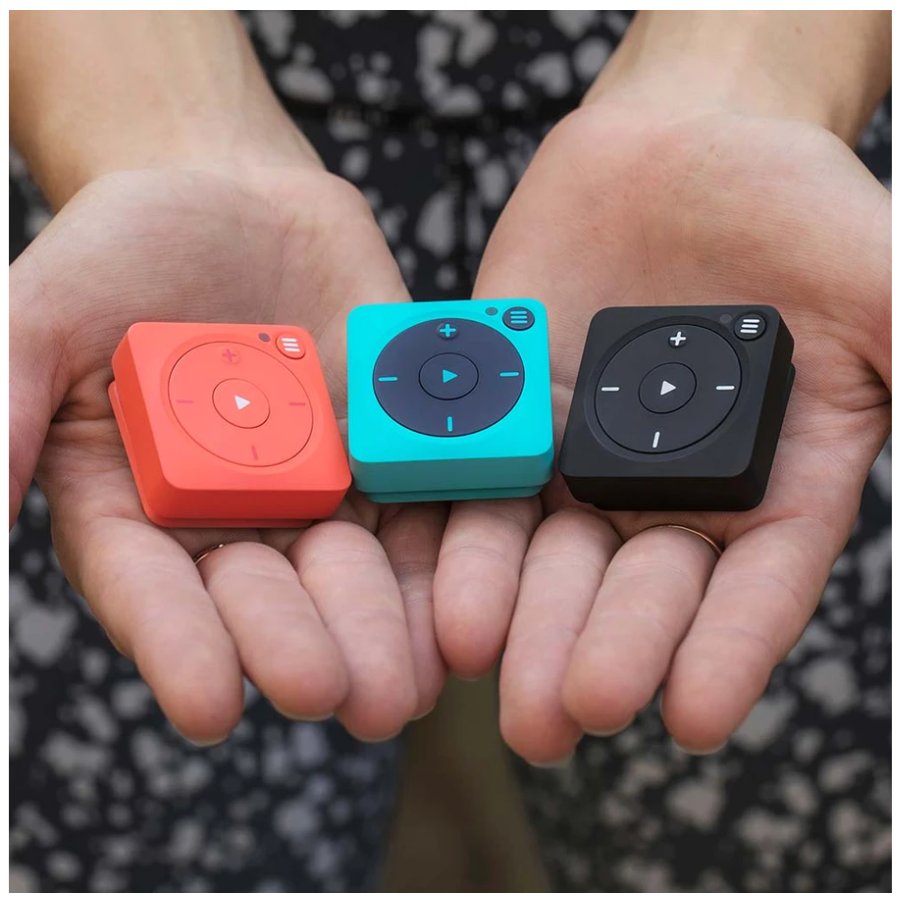 Mighty brings back the MP3 player with the Mighty Vibe. While it's much easier to listen to your phone, this MP3 player can connect you to Amazon and Spotify.
It's ideal when you're working out in the gym or out on a run. Not only that, it's both water and drop resistant as well. Plus, you can add 1000+ songs, and it can play for 5 hours straight.
Price: $89.99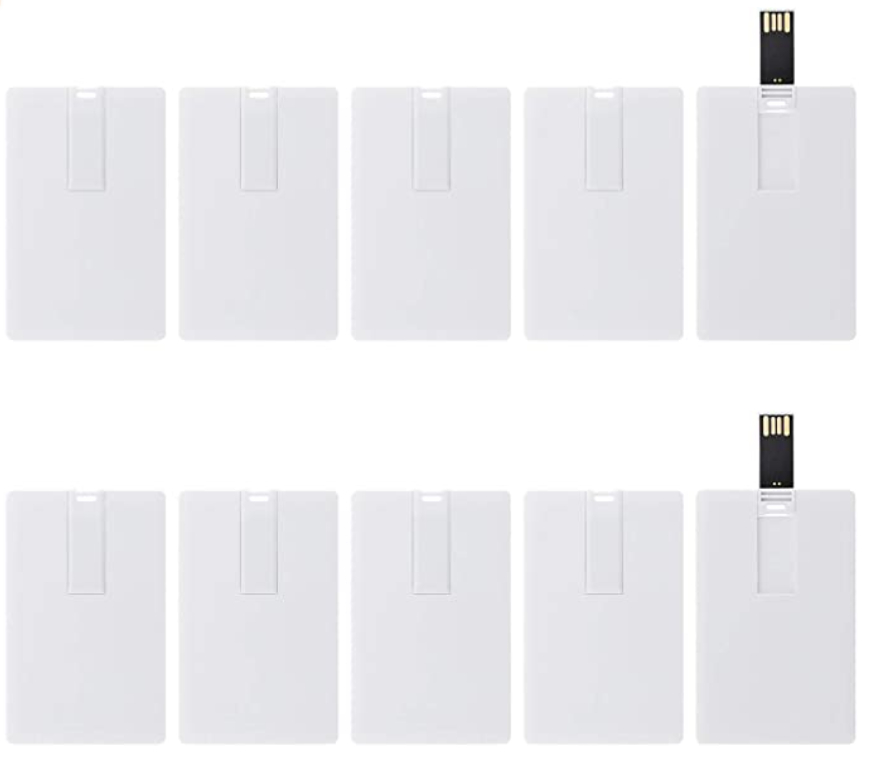 A credit card USB may seem unnecessary because of cloud storage, it's still a must-have piece of tool. You can store your most important information there. Or perhaps it can act as a back-up for all your work or personal files. Either way, you'll need one that can do the job for you. The KEXIN brand can store up to 64GB of data, making it one of the smart tech gadgets ever.
Price: $40.99 to $89.99
For other tech-related articles, read more here at Owner's Mag!
iRoad X10 4K UHD Dashcam Review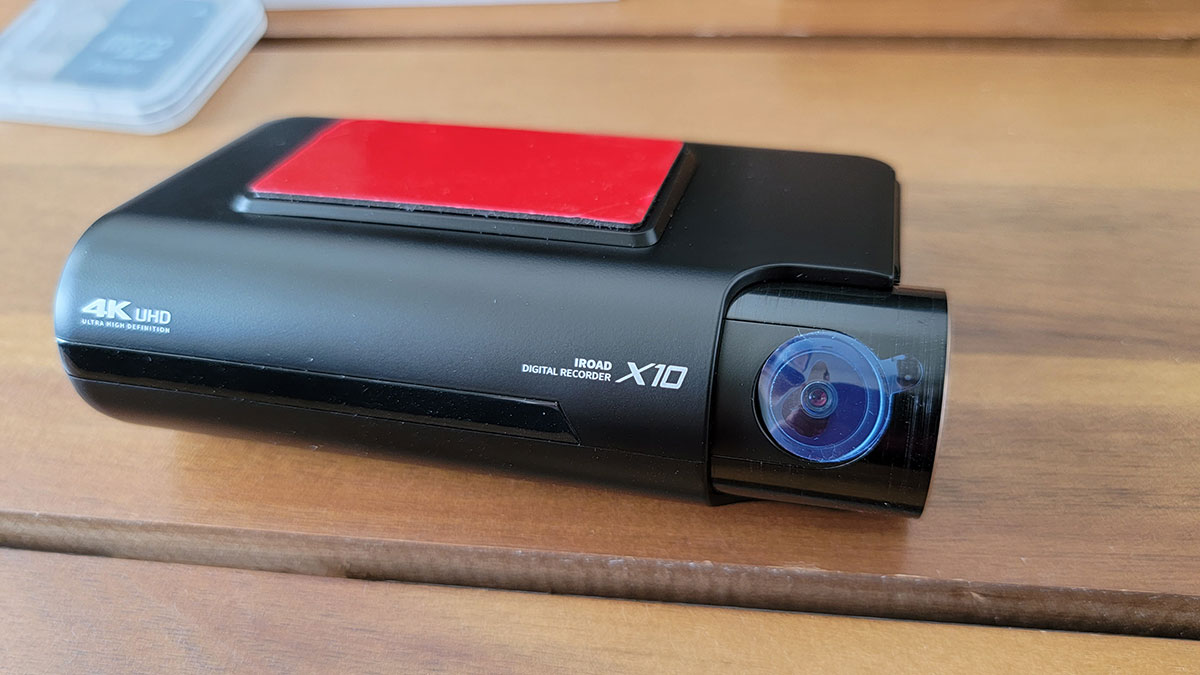 The iRoad X10 is a high-end Korean-made dash-cam that's made a name for itself globally. In parts of the world where temperatures are extreme, car owners struggle to find a suitable dash-cam that can withstand the heat and still perform reliably. iRoad's latest addition, the X10, is the successor of the X9, which preciously garnered much success. Does the X10 deliver on all of its promises and more? And is it worth the $400+ price point given its competition Blackvue and Thinkware have similar offerings? 
What's In The Box?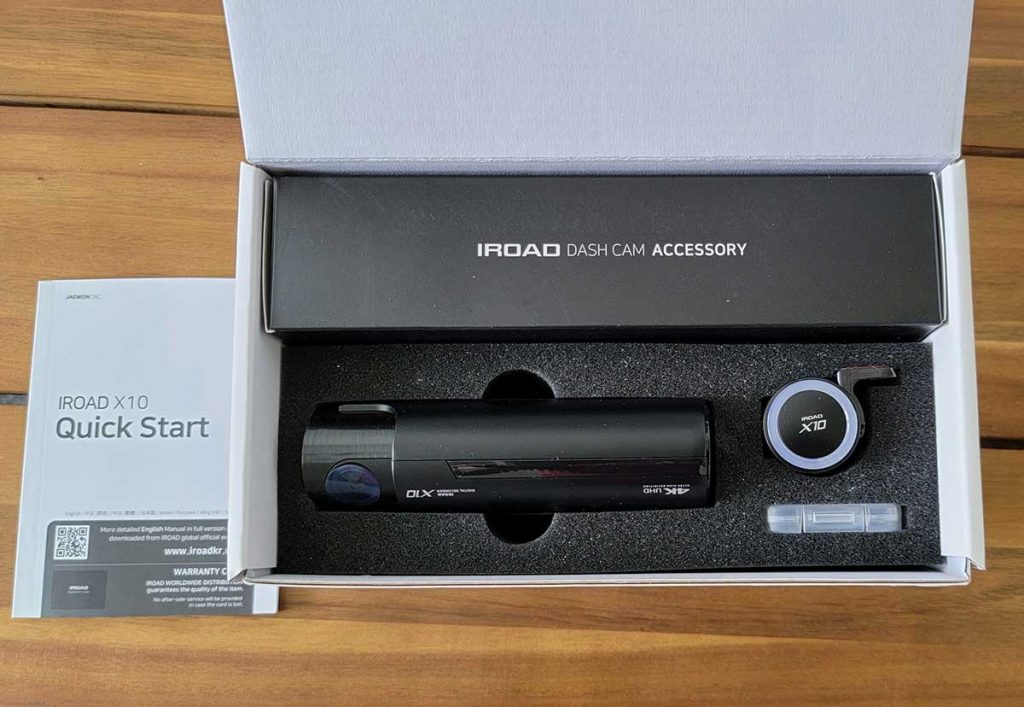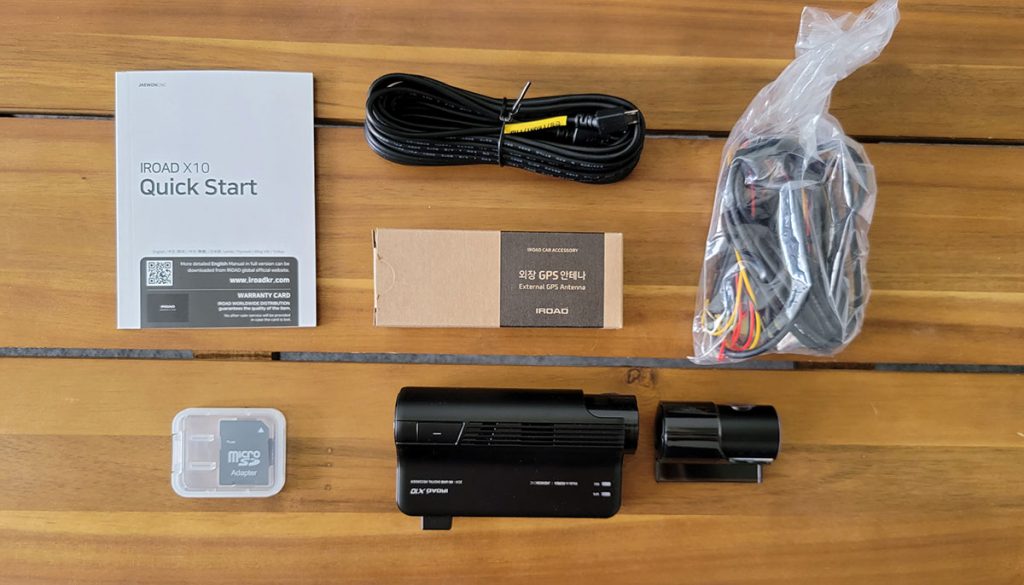 First, let's take a look at what's inside the box. iRoad packaged the X10 in eco-friendly and consciously compact packaging, which is greatly appreciated. Inside the box, there's the front camera, rear camera, various cables, instruction manual, and a 32GB MicroSD card. The OBD sensor is an accessory that can be purchased separately and does not come with the iRoad X10 by default. However, it's well worth the investment, given the onboard telemetry data it provides.
The Design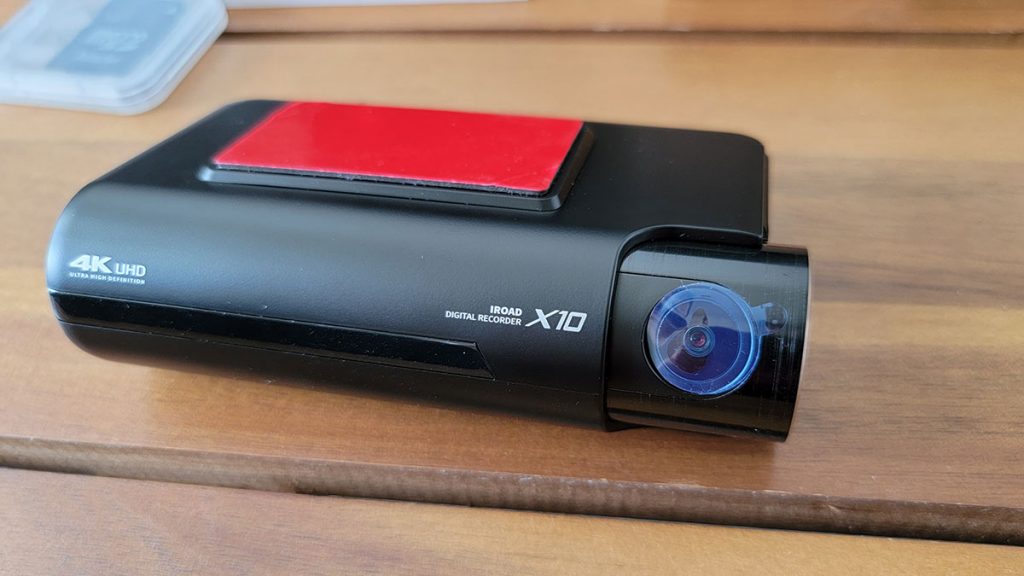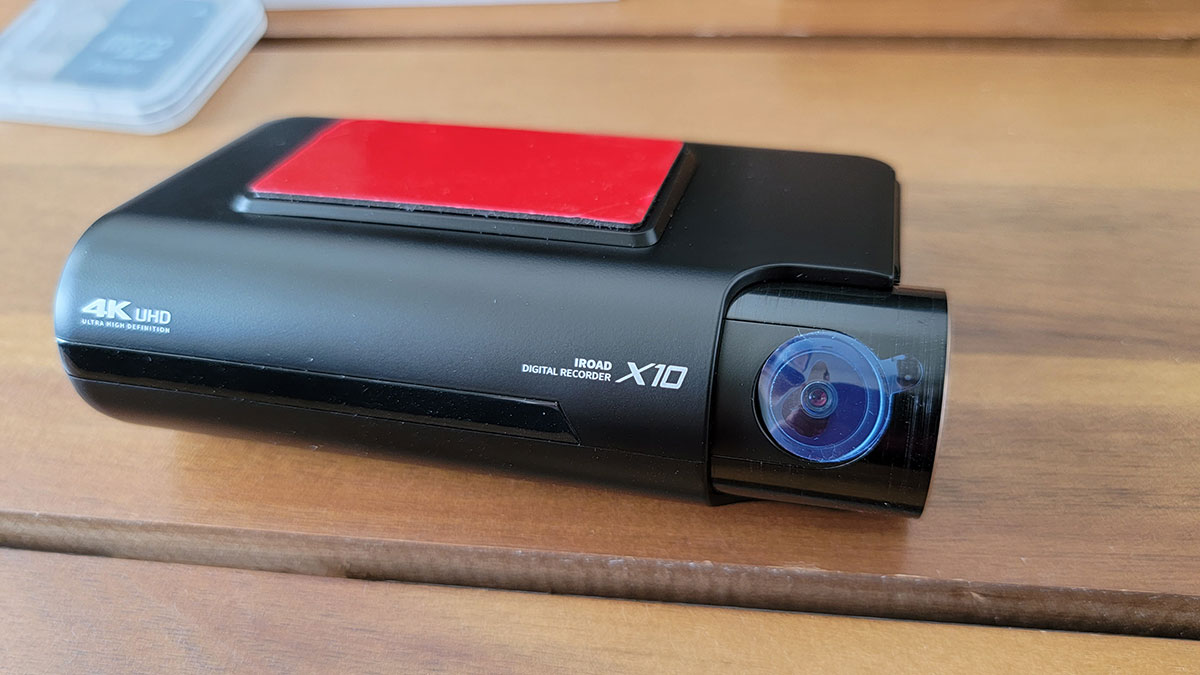 The X10 has a simple tried and true design that's been tested and proven on the road. There's no onboard LCD screen. Almost everything can be accessed via the iOS and Android app to download and connect with the unit. Side buttons and ports are easily accessible. The 3M sticker pad is generously large, making installation simple.
Build quality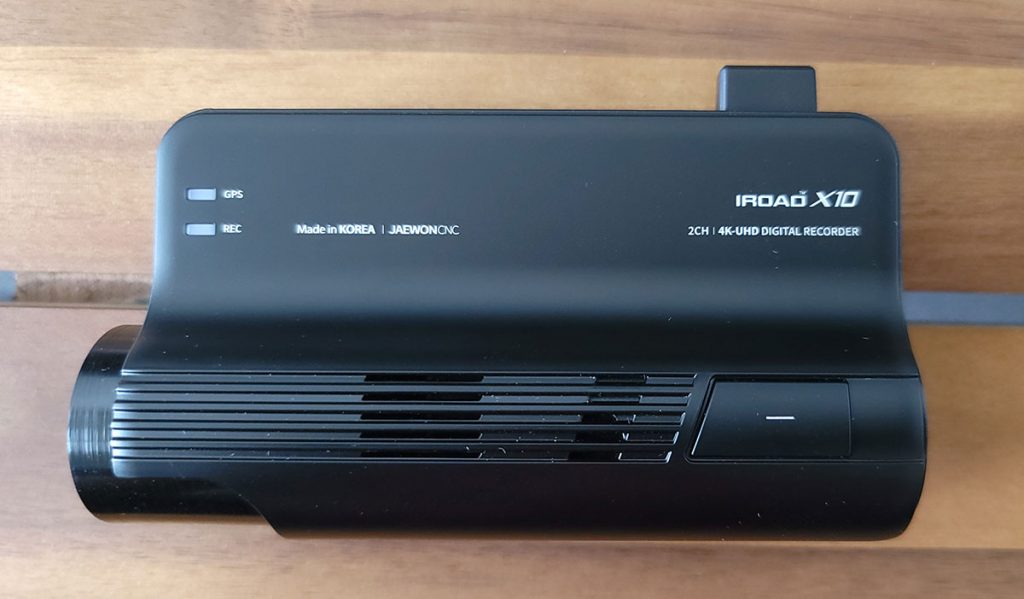 When picking up the X10 for the first time, you'll notice that it's ridiculously light, as if it's hollow inside. It's much lighter than its Blackvue counterpart, which also sports a similar design. Being lighter doesn't mean it lacks in any department.
Build quality feels solid. It's made from somewhat sturdy ABS plastic and doesn't look or feel cheap. I'm a fan of the dual-tone piano black and matte finish.
Ports & Cables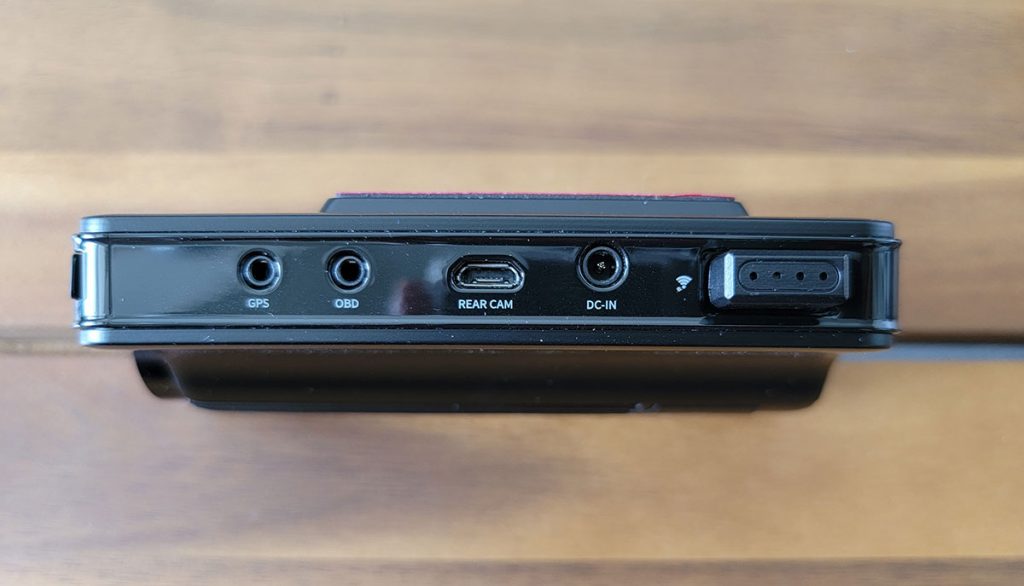 On the rear (facing you) side of the unit, you have a micro USB port, DC in, OBD, and GPS port. You can find the MicroSD card slot underneath the protective cover on the other side.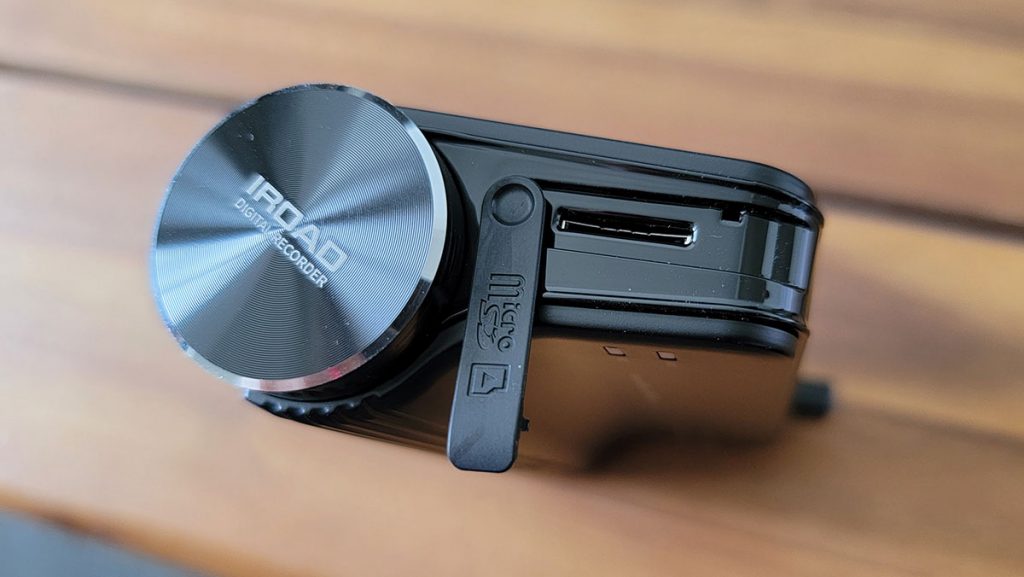 All of the cables you'll need are provided in the box and are plenty long. You shouldn't have any issues with cable length when installing.
Front Camera
The X10 has one of the widest viewing angles out of any dash-cam on the market today. All your bases will be covered with the 165 degrees viewing angle. Onboard the front-facing camera unit is an 8 megapixel 4K UHD (ultra high definition) camera.
The camera is also equipped with iRoad's proprietary X-vision technology that automatically adjusts the camera depending on the brightness outside. This helps avoid useless washed-out recordings. Other manufactures also have a similar tech to enhance video quality; however, in my opinion, iRoad's X-vision adaptation offers the highest resolution, especially on glaringly bright days.
The front camera module also features a nice security feature. There's an LED strip that flashes back and forth when your car is parked. The flashing lights can help thwart away potential theft since they'll likely notice the vehicle has some onboard security device.
Rear Camera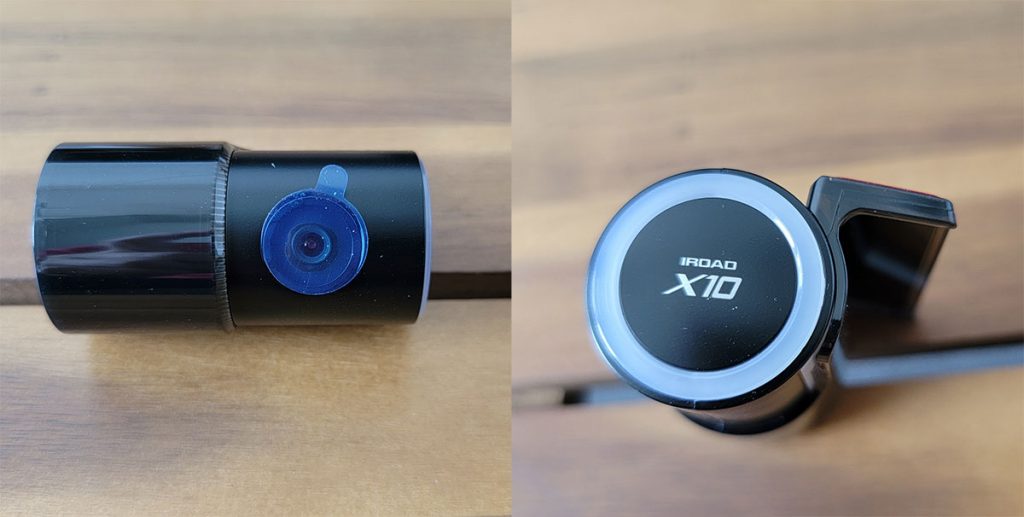 The rear camera uses Sony Exmor IMX323 Sensor. It's a good lens for a rear camera. Although the resolution isn't nearly as clear as the front camera, you'd only need the rear camera if someone rear-ends you. In that situation, you won't have any issues identifying the plate's number.
Camera Performance
[Dashcam footage coming soon]
We'll mostly be discussing the front camera. The ultrawide 165-degree camera angle gives plenty of visibility on the road. Additionally, the 8-megapixel camera gives high resolution and clear picture quality during the daytime. This isn't a surprise given the price of this dashcam. However, when compared to Blackvue and other competing dashcams, the X10's resolution under-performs noticeably.
Another issue is the locked fps. The unit is locked at 30fps for both the front and rear cameras. This may or may not matter to you, but most other dashcams on the market in this premium price range offers 60fps recording. So it was disappointing to see this feature missing.
The good news is that you'll hardly notice these issues during everyday use. We recognized it because we review products and make side-by-side comparisons. For most situations, the footage quality is adequate, and you can make out license plates and street names up to 20 – 25 feet.
Both the front and back cameras are also durable and resistant to temperature extremes. This is one of the features that iRoad is known for. Both cameras can withstand a range from -20 Celsius to 70 Celsius.
Night Time Performance
[Dashcam footage coming soon]
Other dashcam models seem to suffer when I'm on a dark highway, and then I hit a sudden area with light. The lens often has a difficult time adjusting to the light and dark areas quickly, and as a result, there's a loss in picture quality.
The iRoad X10 doesn't seem to have this problem. The front camera seems to adjust the brightness and contrast on the fly as soon as I exit a dark tunnel, enter a well-lit area at night, or go in and out of shades. Although I haven't confirmed this with iRoad's engineers, night-time visibility seems to be influenced by X-vision. Overall, night-time performance is exceptional.
OBD X Scanner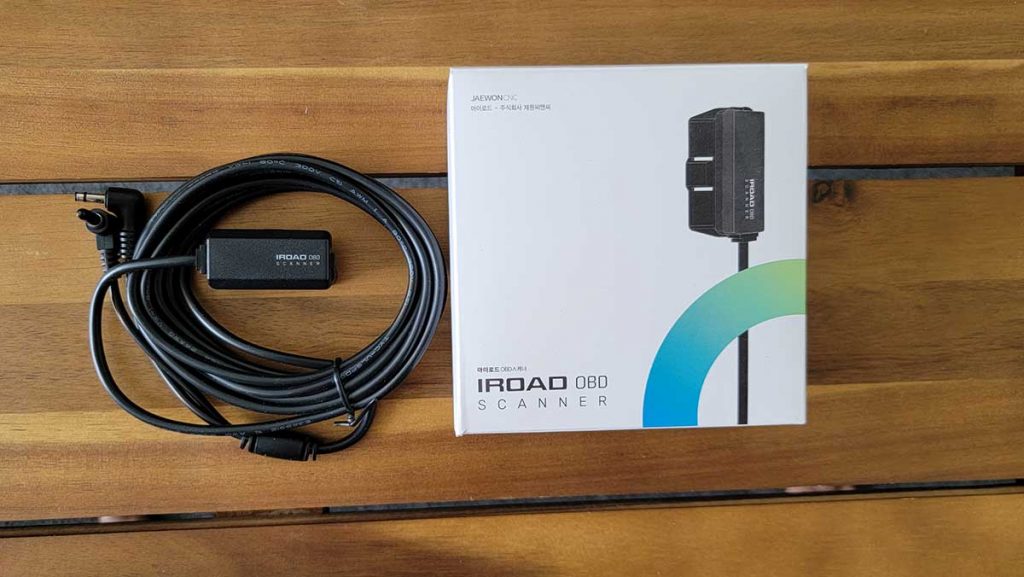 No hard wiring: This is a highly recommended optional purchase. It'll save you the hassle of figuring out how to wire the iRoad x10 to your console correctly. With the OBD scanner, you need to connect it to the OBD port directly under the driver's side console, and you're good to go.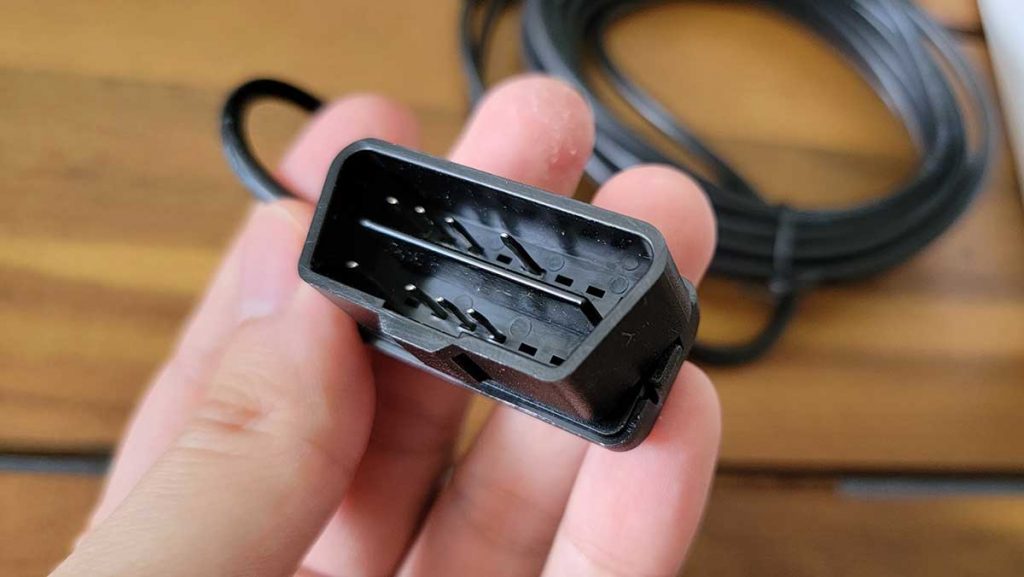 Real-time car data: However, convenience is just one of the benefits of the OBD X Scanner. With this scanner, the Dashcam can display your car's telemetry in real-time when you export the videos onto your computer. It'll show you information about your vehicle, the speed that you're driving, whether or not you had turn signals on, and much other useful information that could prove valuable in the event of an accident. Here are some of the data the scanner can display: 
Speed
Turn signals
Park/Drive/Reverse gears selected
Fuel consumption
Fuel efficiency
Coolant temperature
Transmission oil temperature
Battery information
DPF info
Detecting car issues: The OBD scanner also acts like a regular OBD scanner auto shops use to figure out what's wrong with your car. If your car has any issues, it'll display the issue code on your phone.
If you're planning to buy this dashcam, you need to buy the OBD X scanner. It's an incredible value for just an extra $49.
Viewing Videos
You can view all your videos on your iOS/Android app or on a PC/Mac. If you want to view from a computer, you'll need to download iRoad Viewer to export and view all the saved clips since the files are recorded in JDR format. For those who are not tech-savvy, this can be a bit confusing. However, follow the instructions on downloading and using the iRoad Viewer on iRoad's website, and you'll be fine.
They also recently came out with a Mac version of the viewer, so you'll be able to see your videos on Windows or Mac.
Compared to other dashcams, I like that there is dedicated software to watch all of the clips. The initial setup was intimidating, but once you start using it, you'll never want to go back. There's a level of convenience and polishness to having all of the clips in one place and quickly viewing each one without having to open/close video files.
If you have the OBD X scanner installed, the added telemetry is the real kicker. Seeing every mechanical action, you took while driving adds a layer of security and peace of mind that no other cam gave me. In the event of an accident, I would feel 100% safer and protected because I have the video footage AND the onboard data that I was driving the speed limit, signaling, and taking precautions.
Parking Mode
You'll either need the OBD scanner or hardwire the device to your car to use this feature. This is a helpful feature if you're leaving your vehicle in a garage or a sketchy part of down and you want to keep an eye on it. You can activate it on your phone. Once activated, it'll record a timelapse video at one frame per second. With the included 32GB micro SD card, you can expect up to 16 hours of recording. Not bad.
Motion & Impact Detection
Another neat security feature is motion & impact detection. Once activated, the camera will start recording if anyone gets within 3 meters of it. It'll record at 10fps, and you'll get an alert on your phone.
Storage capacity
The dashcam comes with 32GB microSD to get you started. Luckily, it can support up to 1TB microSD. That's probably far more storage than you'll need. However, it's greatly appreciated since comparable models often limit SD card storage capacity to 128GB or 256GB.
iOS/Android App
This is an often-overlooked feature when deciding which dashcam is right for you. All of the features and functionalities are useless if the user interface to access them is clunky. The engineers didn't overlook the app development, and it shows. It's a robust, responsive, and intuitive app. There's no learning curve. Downloading, connecting, and figuring out all your settings takes less than 5 minutes. It's not the prettiest-looking app, but it's clean, minimalist, and highly responsive.
When I click on the "Live view" to see the live feed from my car that's parked 100 meters away from my apartment, I expected it to take a while. But it booted up in less than 5 seconds, which is impressive given connectivity from inside my car isn't great.
Other useful features
Here is a list of other useful features that come with the iRoad X10 dashcam.
Lane Departure Warning: Alerts you when you're veering out of the lane at a certain speed. You can adjust the speed and how sensitive you want the sensors to be.
FVDW: Stands for Front Vehicle Departure Warning System. A fancy way of saying it'll alert you when the car in front of you starts to move in traffic.
FCWS: Forward Collision Warning System. The dashcam will alert you when you're going too fast and could be on course for collision.
Parking mode: Enabled recording at 1fps while parked. You can also adjust the sensitivity.
Motion detection: Will record when it detects motion.
Security LED:  Turn on/off the light security strip on the dashcam's front while the car is parked. 
High temperature shutdown: Automatically shuts the unit down when it exceeds 75 degrees Celsius while parked.
Final Verdict
The X10 does have some issues. The front camera resolution could improve and enable 60fps recording, and the Android app could use a major update.
Although there are problems, the X10 excelled in an area that mattered most – reliability. I've not had one feature crash throughout the last three months of use or failed to work on me. All sensors, parking/security modes, and safety functions work 100% of the time. This gives me peace of mind knowing that mechanically this dashcam will never let me down.
The X10 is the most complete dashcam you can buy right now. If you're looking for an easy-to-use dashcam with all the safety and security features that's also easy to set up, look no further. If you're not afraid of wires and want the latest tech and connectivity, the X10 will deliver. At $419 USD, it's an expensive investment. If reliability and peace of mind is your top priority, then the IRoad X10 is well worth it.
Ruin the Curve with These Brilliant Apps for Students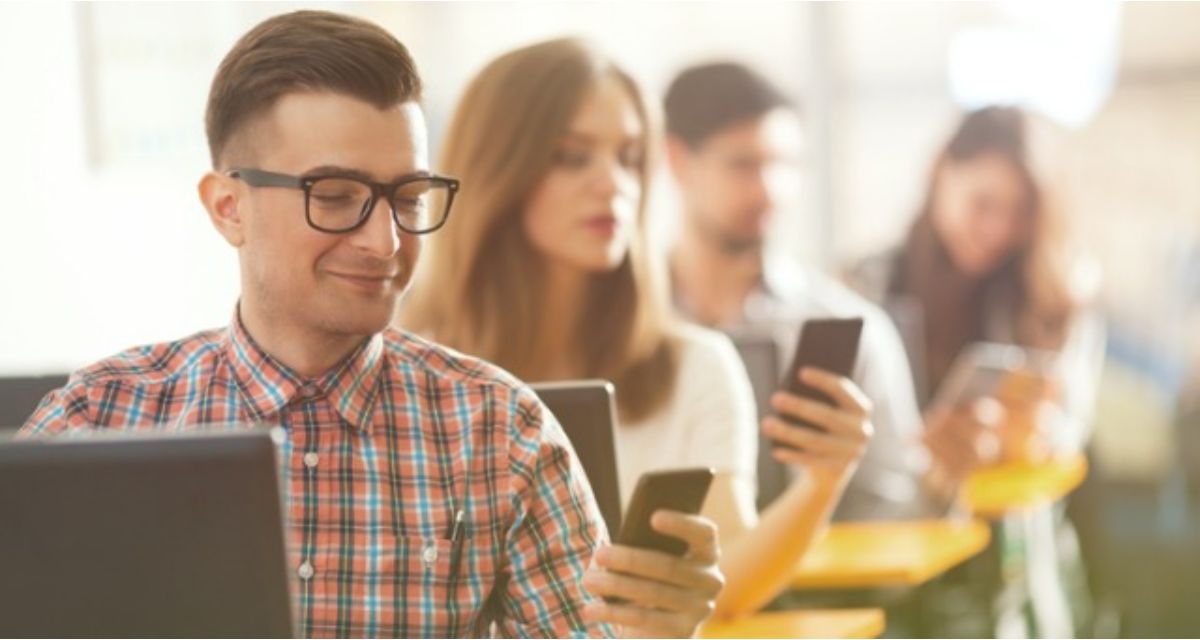 Some people have historically had a difficult time in school. Some are bad at taking notes. Others have a hard time retaining information. Studying can be an hour-long endeavor for one student and a days' long process for another. Nowadays, being successful in class may only be a matter of equipping yourself with the right tools – in this case, apps. Whether you're a full-time student at a University or a single parent taking online classes after the kids go to bed, you can jump to the head of the class with these fantastic apps.
Quizlet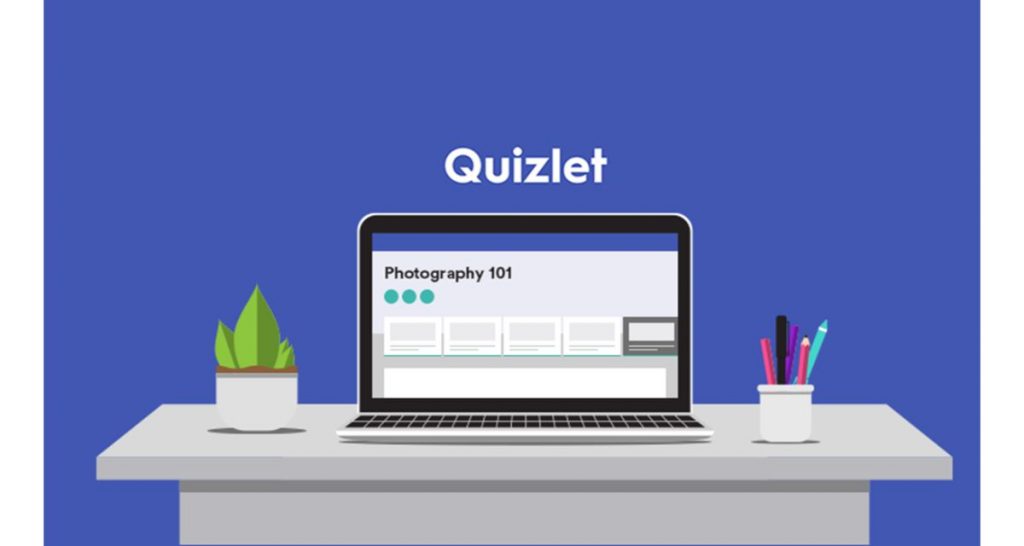 Quizlet is the ultimate flashcard app. It allows you to make customized digital flashcards to help you study. Memorize definitions, learn a new language, and quiz yourself. Quizlet has a library of ready-made flashcards and built-in games for you to test your knowledge. Don't worry about running out of physical flashcards or carrying around a giant box whenever you need to study. Quizlet puts it all right on your phone.
Blackboard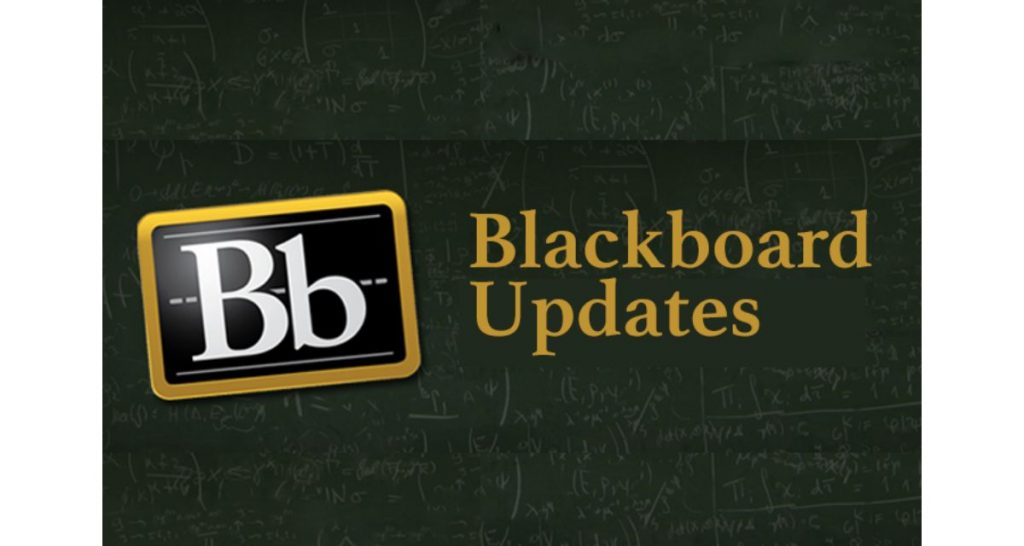 If you're a student today, chances are you already know about Blackboard. This app lets you stay up to date on all the latest information regarding your coursework. Get reminders for homework, check to see when's your next exam, and see your current grade. Blackboard makes sure you won't miss a thing.
Flipgrid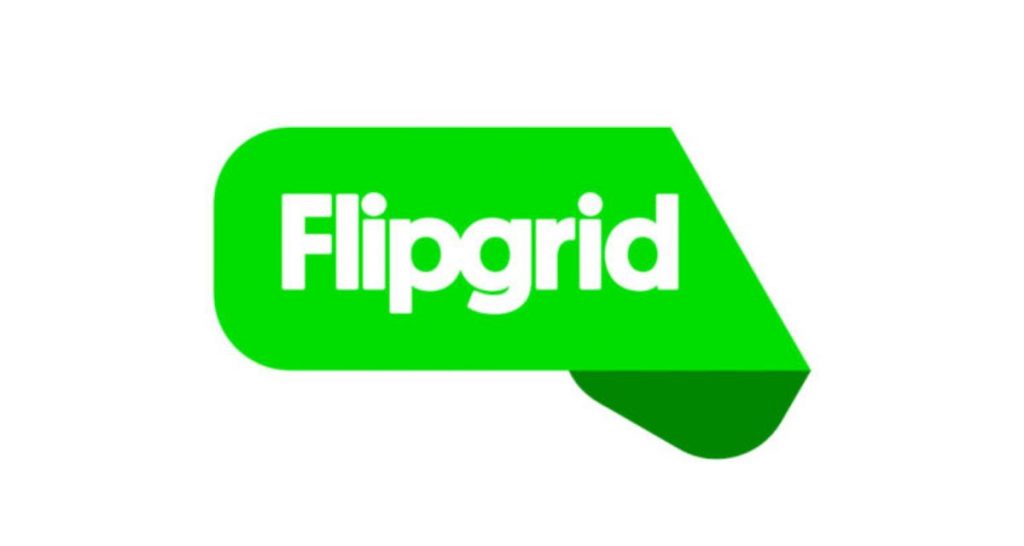 If Blackboard lets you communicate with your teacher, Flipgrid lets you connect with your classmates. Create a topic and invite others to join in on the discussion. You can share notes, videos, sources, and topics. How are your classmates studying? What helpful tools have they found? Pool your resources with Flipgrid.
Anki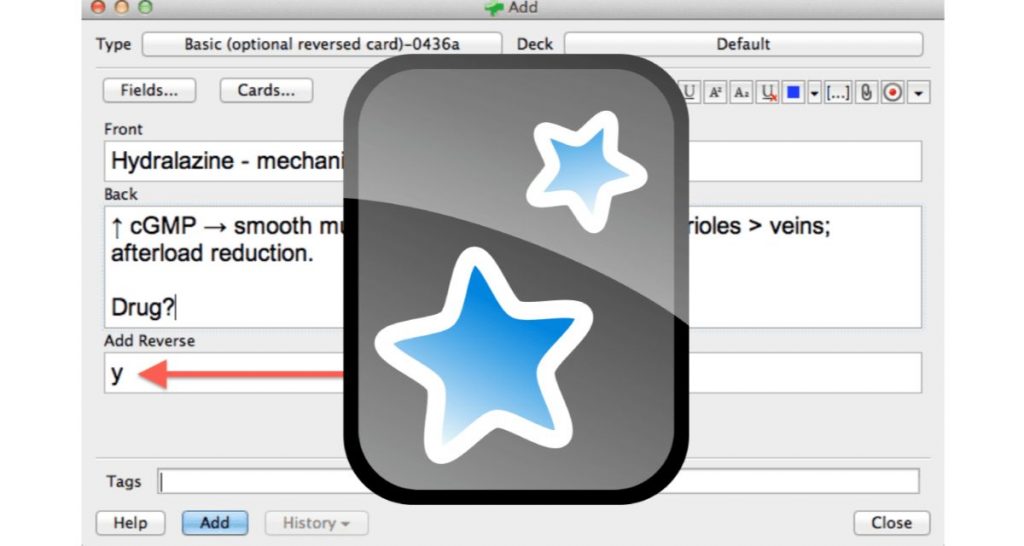 Here's another flashcard app. Similar to Quizlet, Anki allows you to create your own notes to study and quiz yourself. While it may not be as streamlined and simple to use as Quizlet, its open platform allows you to make a flashcard with virtually any kind of file. If you are using unique video files or clunky images, Anki works where Quizlet won't.
Google Drive – Cloud Storage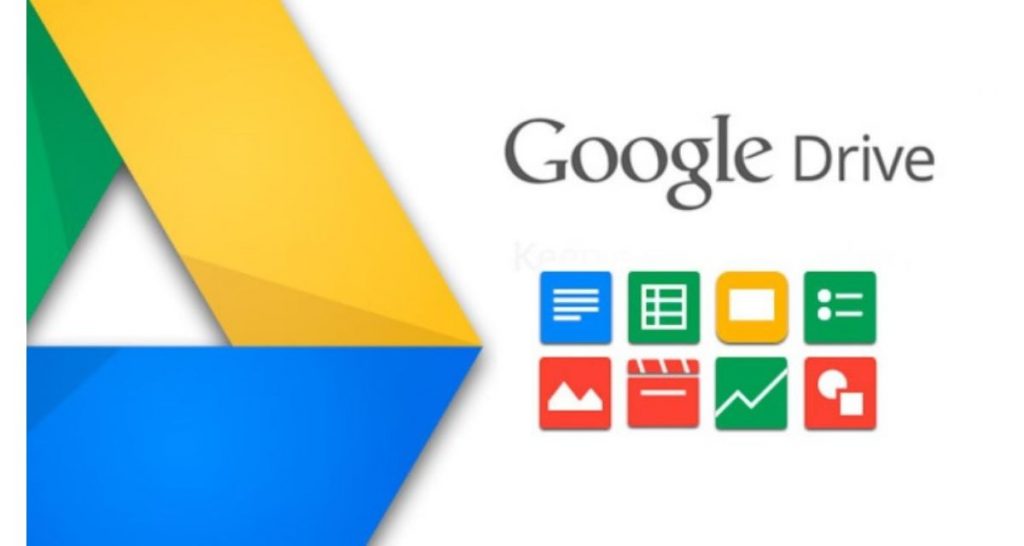 Google might get overlooked as a good tool for students because it is so commonplace, but that is a mistake. Google Drive's cloud storage is the best way to neatly organize files and folders between all your classes and share things with your classmates. If you are working on a group project or studying on-the-go, Google Drive is your best friend.
Google Docs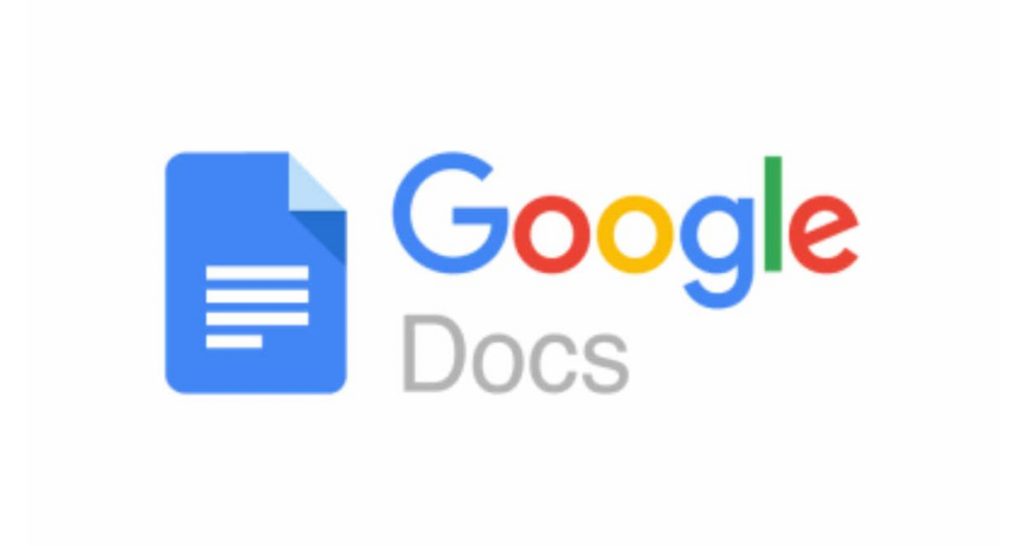 What are you using to write your papers, and why isn't it Google Docs? It has all the native features that Microsoft Word has, like templates, fonts, header, and footer adjustments. It's also easy to import images. But the best part: It automatically saves to the cloud—no more worrying about when you last saved – or where you saved it to. Google Docs picks up where you left off, whether on your phone, laptop, or library computer.
Khan Academy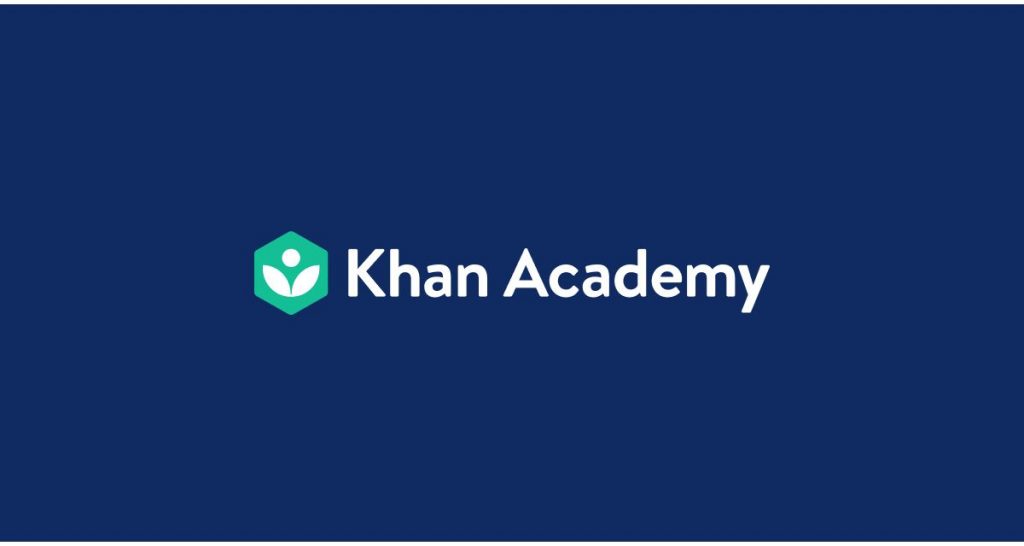 Study with the best of 'em with Khan Academy. Sign up for a free account and get access to an enormous library of informative videos and courses. You can learn thousands of different skills. Save videos to your account for offline viewing. Khan Academy is a non-profit that offers online classes and certificates to learn at your own pace.
Grammarly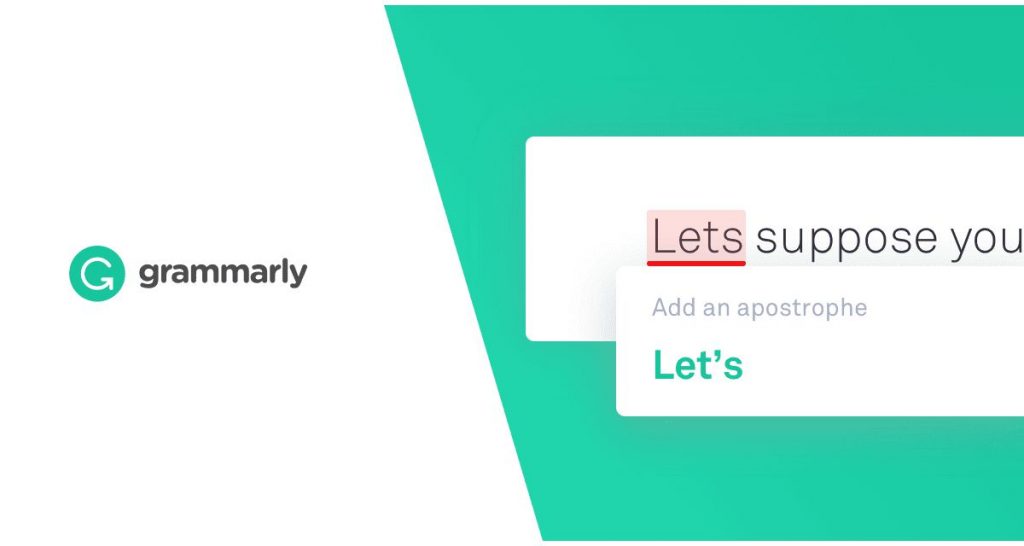 All the hours you spent in elementary school learning about grammar are now officially a complete waste of time. Grammarly is an overlay that you can download to your smartphone and laptop to correct your grammar in real-time. It alerts you if you used the wrong 'your' or if you went a little comma heavy. It's like a spell check on steroids. More than that: it tells you if your sentences are too wordy and can offer suggestions to make them easier to read.
Scanner Pro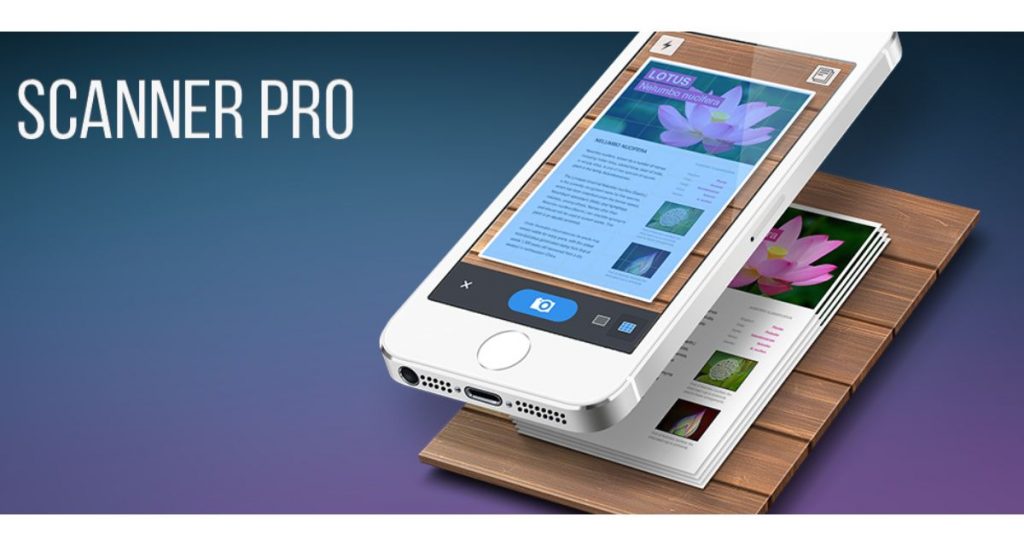 Like Google Drive, Scanner Pro is a worldly app turned deadly weapon in a student's hands. While most of the education world has turned digital, there will always be some physical material that you use. Whether it's a study guide, a syllabus, business card, or handwritten notes, Scanner Pro can convert them into a PDF. Using your smartphone's camera, take a picture of the document, and BOOM, it's stored as a convenient PDF in your phone.
Chegg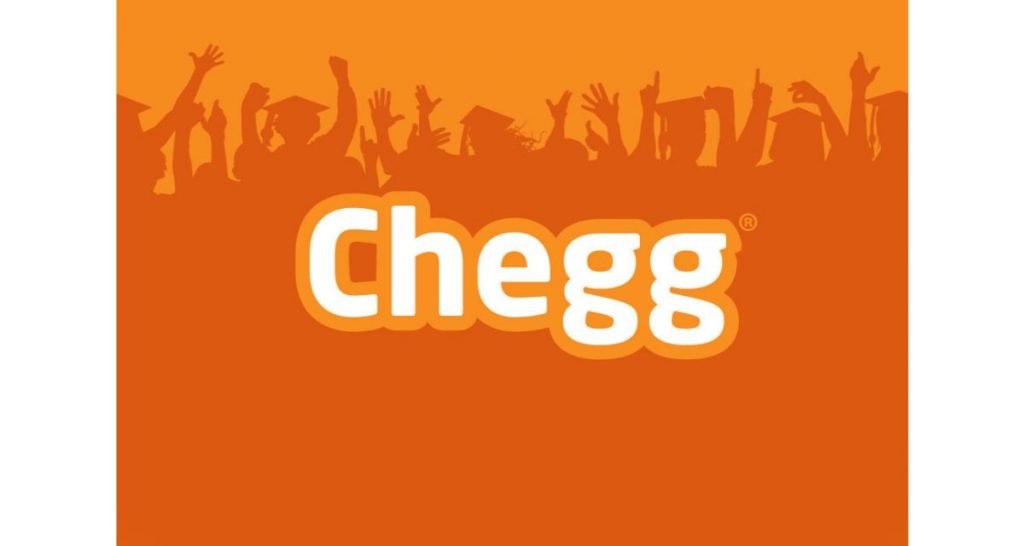 Textbooks can easily be the most expensive part of your student experience – even more than the classes. Chegg can help you with that by offering free (or at least very cheap) the digital rental of thousands of textbooks. No more buying a used textbook for $300 from the school store and selling it back at the end of the semester for $20. Chegg's goal is to make higher education attainable for everyone.
BONUS: Easybib.com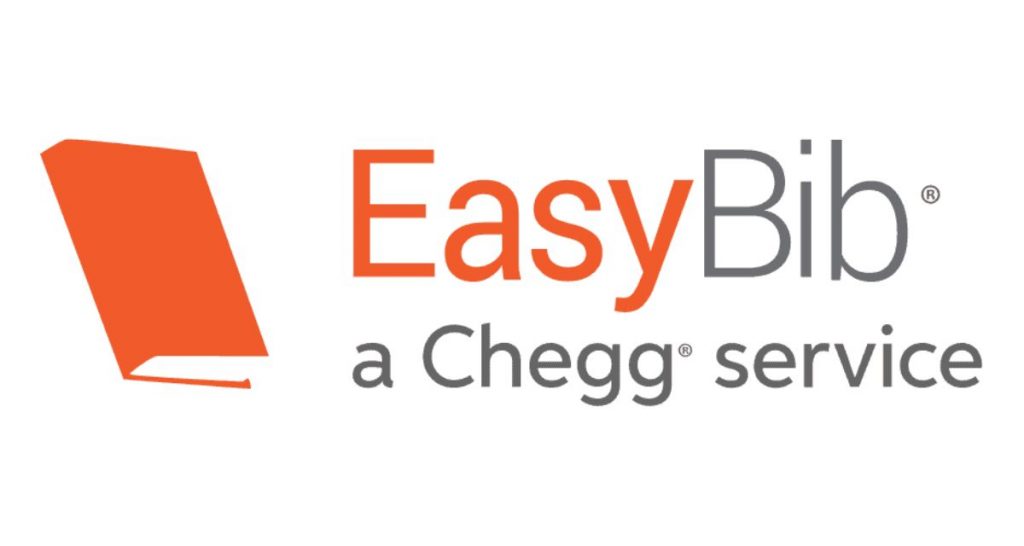 Not quite an app, Easybib.com is a great resource to help with your bibliographies, everyone's least favorite part of an assignment. Easybib is a virtual guide to help organize and cite all the sources you used when completing an assignment. It also allows you to scan your project for plagiarism, so you won't get points deducted needlessly from your work.
Best Apps for the Overly Organized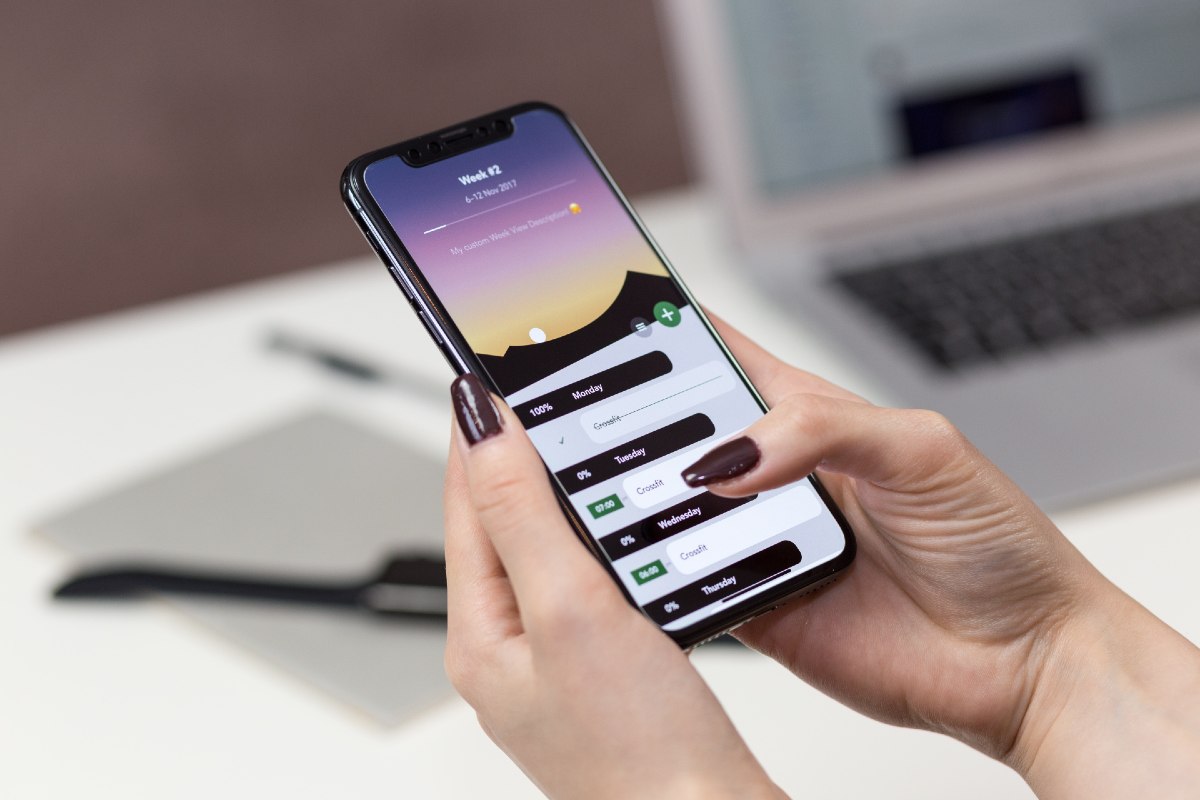 Have you ever experienced a moment where you're so bothered by your cluttered files that you can't work? Don't worry. You're not the only one. If you're one of the overly organized individuals who only want a minimal and clutter-free device, look no further. Here are the best apps to organize the following:
Notes and To-Do Lists
1. Any.do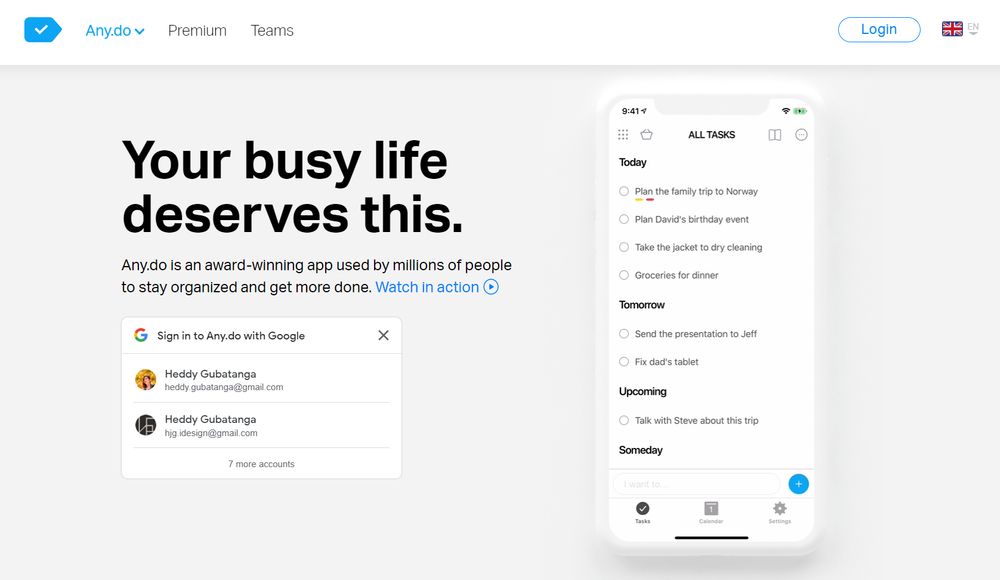 Any.do is the app for organizing to-do lists, notes, and reminders that keeps you up-to-date. 
Pricing: $5.99/month
Features:
Share lists
Assign tasks to collaborators, patterns, or teams.
Voice Entry
2. Todoist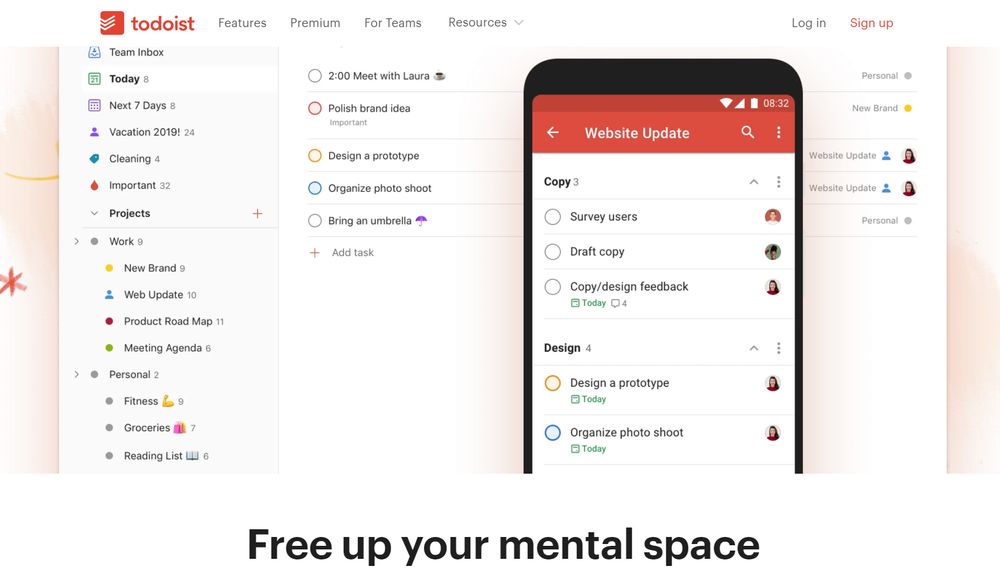 Todoist is another app perfect for organizing your plans, notes, and to-do lists. It's coined as the "best to-do list app."
Pricing:
Free with limited features
Premium at $3/month
Business at $5/month
Features:
Reminders
Comments & file uploads
Labels & filters
Productivity trends
3. 24me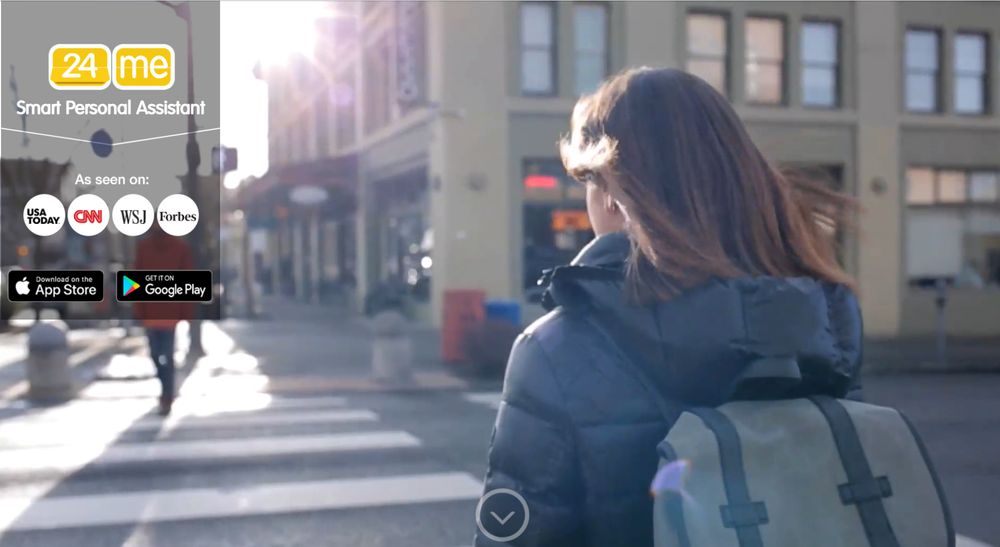 Ever wished you had a virtual assistant to help you breeze through a busy day? With 24me, you'll get an award-winning virtual assistant application to boost your productivity and help with your organization. 
Pricing:
Free with limited features
Pro Plan at $5.99/month
Features:
Smart notification
To-do list
Calendars
App integrations (Outlook, Google Calendar, etc.)
It gives you the right time to get on the road to be on time for your meeting.
Weather Alerts
Contact Lists
4. Cloze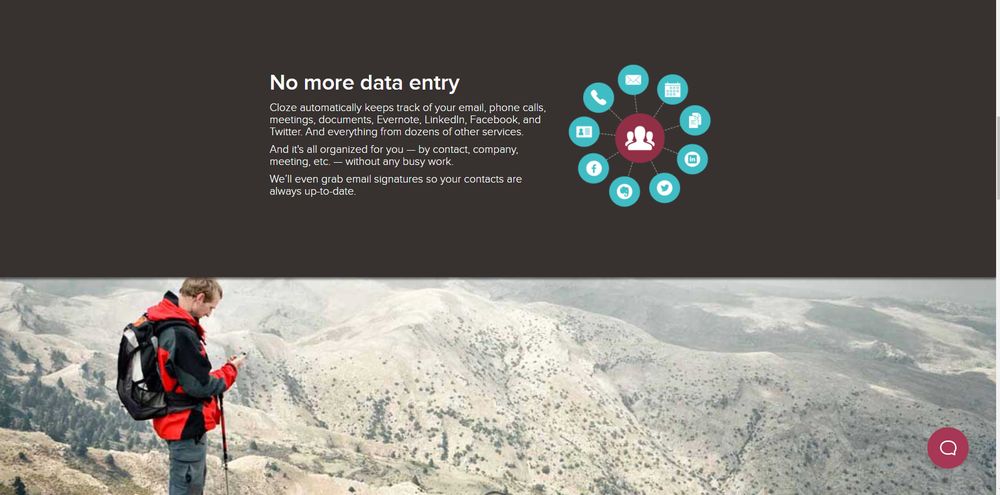 Sometimes, it's often hard and confusing to keep up with all of our business contacts. Avoid the anxiety of pushing the wrong button or sending it to the wrong contact person with Cloze. It's an all-in-one app that serves as your contact manager. 
Price:
Pro at $17/month
Business Silver at $21/month
Business Gold at $29/month
Business Platinum at $42/month
Features:
AI assistant
Smart CRM
Keeps track of email, phone calls, meetings, and documents
Organize your contacts by group, company, meeting, etc.
5. Unroll.Me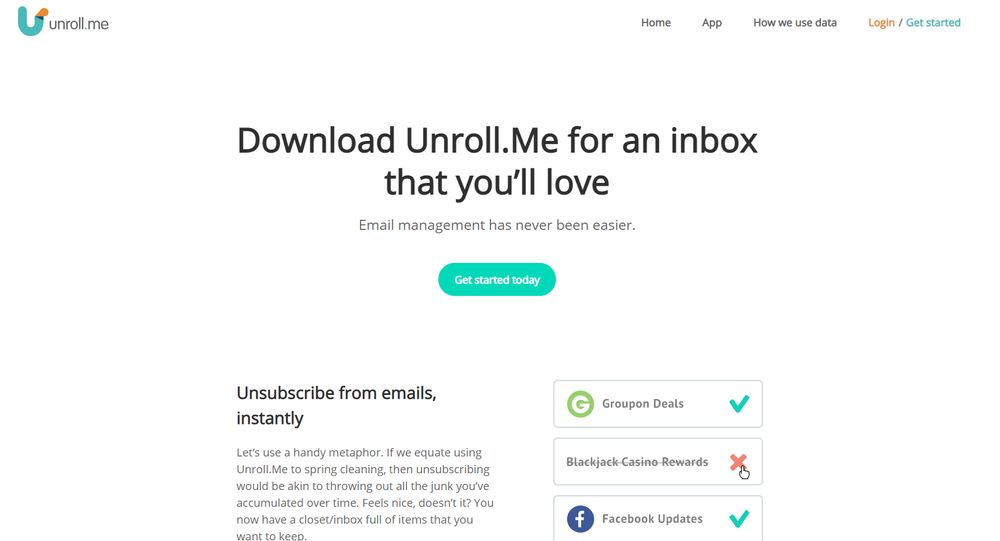 Unroll.Me is for people who get bothered by all the unwanted emails invading their inbox. Instead of allotting minutes or hours to thoroughly delete your emails, this app helps you declutter your inbox with just a few clicks.
Price: Free
Features:
Instantly unsubscribe from emails.
Conveniently organize your inbox.
Storage and Files
6. Dropbox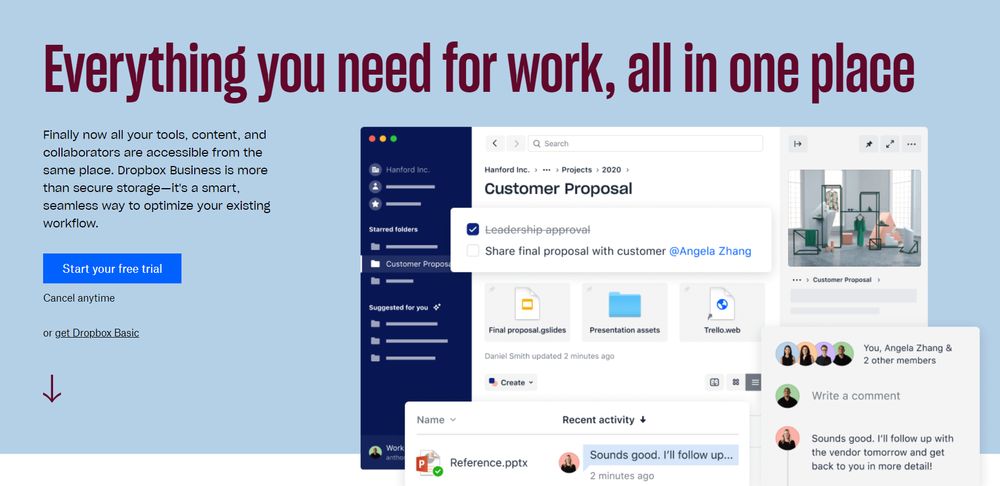 Dropbox is one of the most well-known and convenient applications to keep your content organized. Furthermore, it's an all-in-one platform for all your tools, content, and even collaborators. 
Price:
Free Basic Plan with limited features.
Plus Plan at $9.99/month.
Family Plan at $16.99/month.
Features:
Share files
Secured storage and backup
Sync your devices
Collaborate easily
7. Google Drive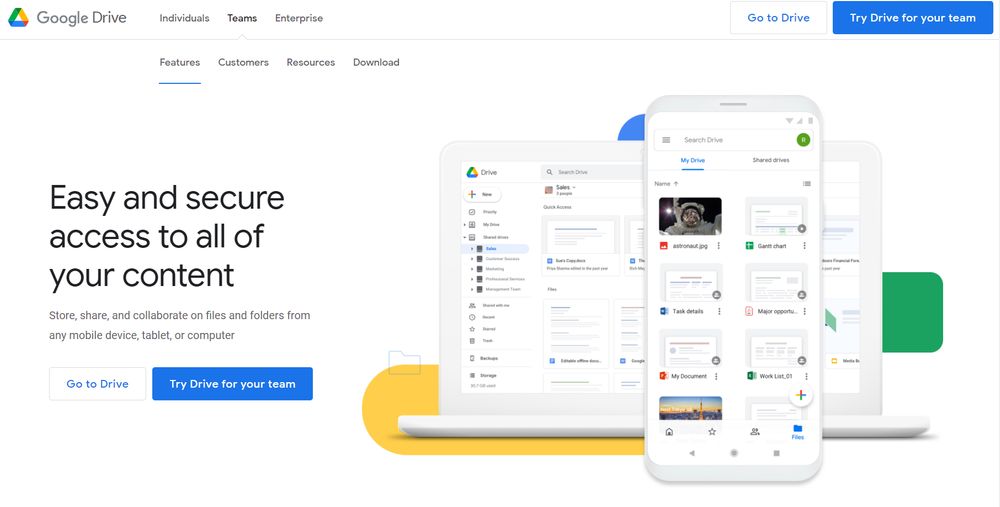 Of course, we have to include Google Drive on this list. It's one of the most used apps to store, share, and collaborate files and folders. Be it for your personal or professional use; Google Drive is a convenient platform to keep your files organized. 
Price:
Under the name Google One here are the following prices for Google Drive storage:
$1.99/month for 100 GB
$2.99/month for 200GB
Features:
Cloud-native collaboration
Tool and apps integration
Smart AI interface
Collaborations
1. Trello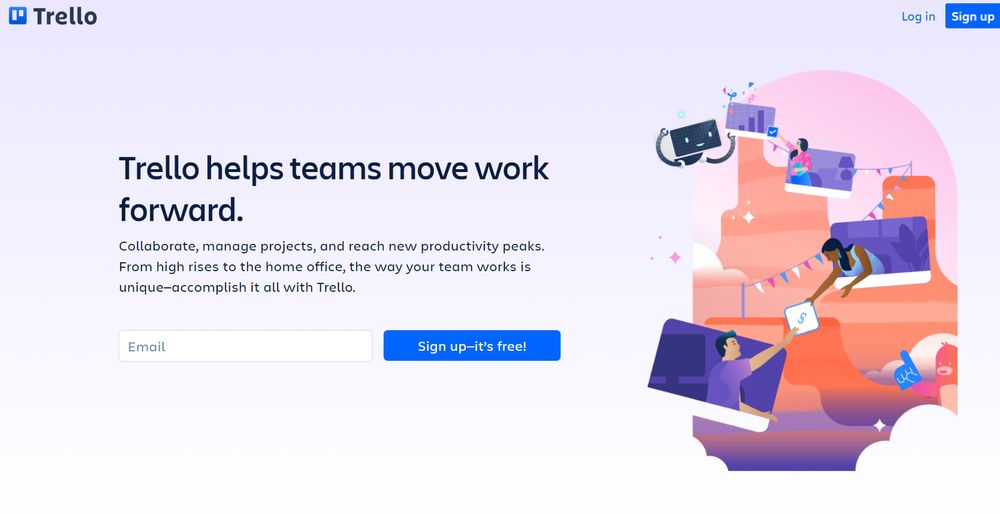 Organize your collaborations and projects more efficiently with Trello. Be it for personal or professional use. It's one of the best ways to keep track of your work and progress.
Price:
Free with limited features.
Business Class at $10/month.
Enterprise Plan price varies.
Features:
Trello board, cards, and lists.
Unlimited cards
Unlimited storage
Custom backgrounds and stickers
Advanced checklist
Simple data export