What Type of Bookkeeping is Best for Business?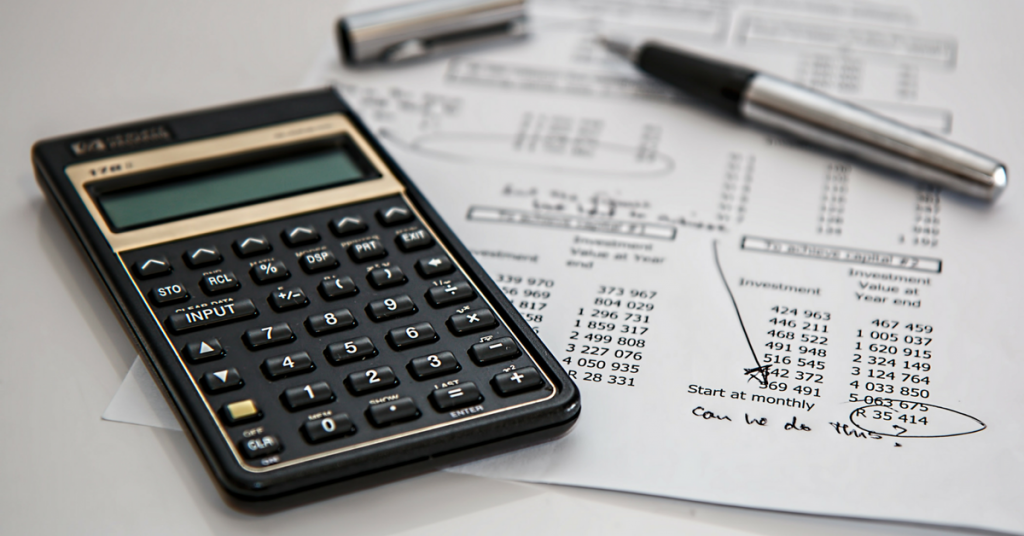 Regardless of industry or number of employees, every business requires bookkeeping in some capacity. Larger businesses might employ one, two or even more full time bookkeepers, while smaller businesses may hire a part-timer to review the books once a month. No matter the business, it's important that owners and managers understand that there is no "one-size-fits-all" approach to bookkeeping.
While cost is always a dominant factor when choosing the bookkeeping process for a business, it is not the only one to consider – after all, businesses should not bank on a bargain when it comes to the person in charge of overseeing their finances. To better understand the different "types" of bookkeeping, here are three categories to consider:
1. Traditional bookkeeper
Whether your business is small or large, you'll need to hire an experienced bookkeeper with a formal education and accreditations. Specifically, the bookkeeper should have substantial experience in business accounting, preferably in your particular industry. This way, you can rely on their previous learnings, which will allow for a shorter onboarding period.
It's important to consider the role a bookkeeper will play in relation to your business's Certified Public Accountant (CPA). Typically, bookkeepers are in charge of processing an organization's financial transactions and documents, including purchases, receipts, sales and payments. Those transactions are recorded in a ledger or journal. In addition to the daily ledger, most businesses use software, (think QuickBooks or Sage), to keep track of entries, debits and credits. Keeping two separate recordings, one manual and one virtual, results in a trial balance with a final total of debits and credits that match. The ideal bookkeeper, particularly those who are certified, will classify and summarize financial information into financial reports, balance sheets, income statements and cash flow statements.
A CPA's priority should be analyzing business processes and reporting, and providing advice to the business owner, especially for complex tax filing concerns. While a bookkeeper handles the businesses' day-to-day transactions, the CPA will review and analyze the financials at specified times throughout the year. To ensure cohesion and integrity of the business's finances, it is critical that the bookkeeper and CPA work as parts of a system.
2. Advanced bookkeeping technology
All businesses should implement some level of technology into the accounting workflow to lessen their financial and administrative burden. When considering advanced bookkeeping technologies, businesses must ensure that the technology works harmoniously across the board, while solving for particularly tedious tasks within the workflow.
For example, one of the more time-consuming, monotonous tasks in the average accounting workflow is data entry. From invoices to expense receipts, businesses are flooded with excessive yet necessary documents on a daily basis. For more streamlined and efficient data entry, businesses should employ expense tracking and management technology. Proper expense tracking ensures that employees are getting reimbursed for their expenses on the job while maximizing tax deductions and protecting the business in case of an audit.
To ensure the business's expense management technology seamlessly plugs into their existing accounting workflow, owners and managers should be on the lookout for three features:
1. Mobile capture: Bulky scanners are office gadgets of the past. In today's business world, mobile apps and software can turn your smartphone camera into a mobile scanner, allowing business owners and employees to simply snap a photo to extract data points, like totals, dates and vendor names, and import them into the proper location.
2. Integrate with advanced accounting software: Proper "locations" are often powerful accounting software, like QuickBooks or Sage. Through integration with the accounting software, the data entry process is not only streamlined, but ensures the correct information is being put into the correct data field.
3. Cloud Capabilities: In today's increasingly-connected world, business owners and employees need access to their most important business documents at all times, so it's important that their expense management systems are connected to the cloud. In addition to ease of access, the cloud promotes a collaborative work environment and allows coworkers to always be on the same page.
While most businesses use some combination of advanced technology and a traditional bookkeeper, those that are looking for a completely hands-off (and expensive) approach should consider a virtual bookkeeper.
3. Virtual bookkeeper
With the ubiquity of cloud technology and the popular practice of remote collaboration, some businesses are employing new virtual bookkeeping services. Virtual bookkeepers stand in as an entire outsourced accounting department for a business. With a team of bookkeepers, businesses have a unique system of checks and balances giving the owner peace of mind.  While they may lose the personal approach of a single bookkeeper, they can rely on availability and speed with multiple bookkeepers available at a moment's notice.
When deciding what kind of bookkeeper will work best, it's important for businesses to realize that advanced technology can supplement (or even replace) certain aspects of the bookkeeping workflow. While a full-time bookkeeper can certainly manage the entire process, businesses that implement certain software can eliminate tedious steps of the process, saving time and money. By allowing technology to solve for menial tasks, business owners may be able to move to a part-time bookkeeper or even take over the role themselves.
Each option comes with pros and cons, and it is determining the best fit for each individual business that is paramount.   Business owners and managers should keep their bookkeeping process current; both to the market and their businesses' ever-changing requirements. There is always room for improvement, so constant evaluation and tweaking of workflows to ensure an efficient bookkeeping process, and ultimately, a better return on investment, should always be employed.
Lincoln Project Co-Founder Accused of Online Harassment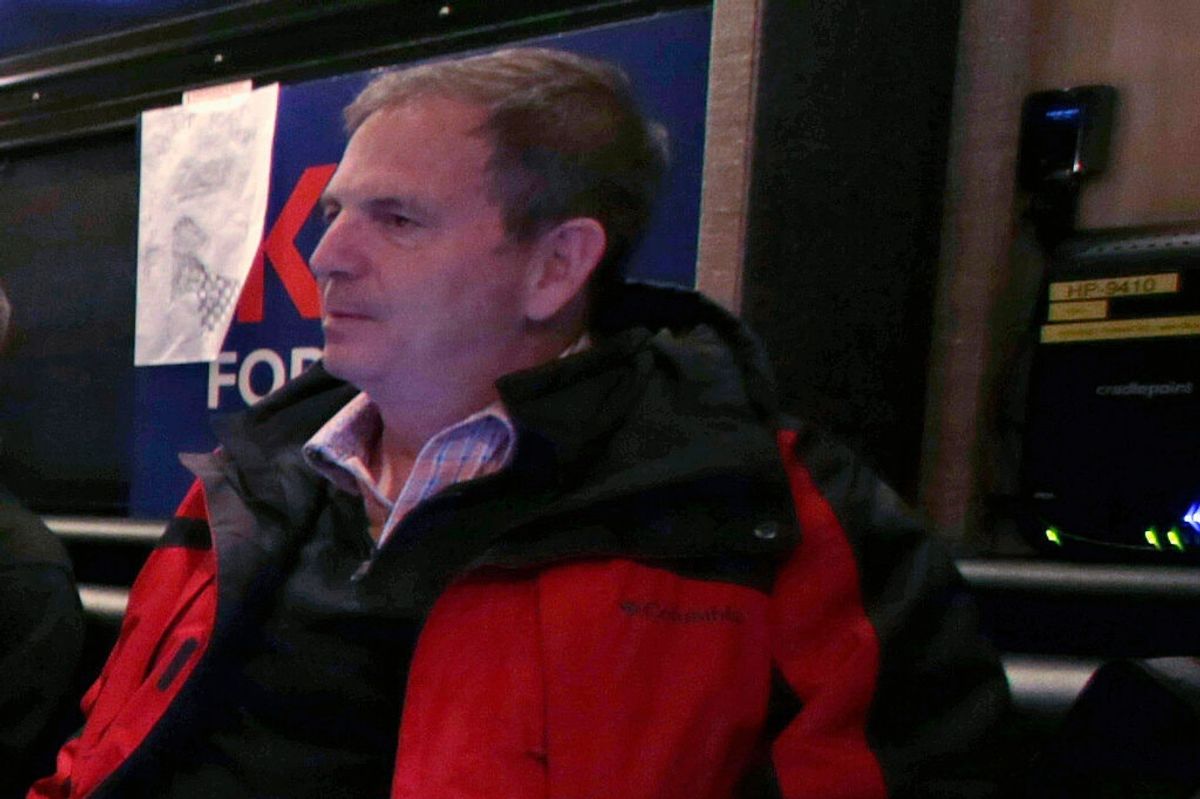 John Weaver is widely known as a longtime Republican strategist and co-founder of the Lincoln Project. However, at the moment, he's also known for online harassment. According to 21 young men, Mr. Weaver sent them provocative messages online, often mixed in political talks.
For anyone, it's a great feeling to be noticed by the person we admire, not until the conversation makes us uncomfortable. In this case, a prominent figure messaged his young followers, offering help to work in politics. That sounds great. Not until he makes sexual remarks to the young men. If that line is crossed, it's time to raise red flags. 
'Victims' Comes Forward
Several young men confessed they felt preyed upon after experiencing an exchange with the influential older man. It turns out Mr. Weaver sent sexual messages to at least ten young men. In a more explicit message, he would offer professional and personal assistance in exchange for sex. A message shows Mr. Weaver wants to "give advice" in exchange. He says, "you help me … sensually."
Last summer, social media posts surfaced about Mr. Weaver being involved in relationships with men. However, John Weaver, who has a wife and two children, denied the claims. After the allegations gained public attention in mid-January, Mr. Weaver released a statement acknowledging "inappropriate" messages that he had sent. He also apologizes to the men for the uncomfortable experiences.
However, John Weaver says that he believed all of the interactions were consensual. He further added that he wouldn't return to the Lincoln Project from the medical leave that began in the summer. Despite Mr. Weaver's claims, his online behavior based on interviews with the young men and screenshot was not "consensual." In many cases, it only shows aggressive and unwanted messages.
Different Encounters with the Influential Lincoln Project Figure
A 14-Year-Old
One of Mr. Weaver's solicitations involved sending messages to a 14-year-old, asking questions about his body while in high school. This exchange continued for four years, turning into more pointed comments after he turned 18.
It all started when Cole Trickle Miele was 14 when he followed John Weaver on Twitter in 2015. Colin admits that at a young age, he was interested in politics. At that time, Cole supported the Republican Party. After following Mr. Weaver, he quickly received a direct message. Cole admits he was semi-starstruck when John Weaver engaged in a private conversation with him.
During that time, he did not think of anything suspicious. But as the exchange between them continued, he became uncomfortable. The conversation often involves Cole's looks or body. However, in March 2020, when Cole was 18, Mr. Weaver sent a message about wanting him to come to vegas. The older man offers to buy Cole dinner and drinks, wanting to "spoil" the boy. He also asks Cole to resend him his stats, or he can guess for "fun."
"Politics"
Another case involves Cody Balts, a recent college graduate looking for a job in politics. It also started on Twitter, where he replied to one of Mr. Weaver's tweets. To Cody's surprise, he received a direct message in return. Their conversation involves traveling to Chicago and mostly politics. But at some point, Mr. Weaver asks Cody what he does in his spare time.
After answering, he ran in marathons, Cody received a suspicious reply. Mr. Weaver replied, "at least whatever we end up doing, you do it multiple times in a row." For Cody, the exchange felt like he was exploiting his power.
Speaker Invitation
Kyle Allen shares that his exchange with Mr. Weaver includes questions about his weight, height, clothes, and whether he's circumcised. This type of conversation started from 2016 to 2018. Mr. Weaver also kept repeatedly pushing for an invitation to speak at the University of Ottawa, where Kyle was studying. Also, he would often use sexually explicit language to express his desire to visit.
According to Kyle, he always tries to steer the conversation to politics. However, he says that John Weaver would always find ways to bring the conversation back to "sexual stuff."
Work Offer in Lincoln Project
At least two cases involve Mr. Weaver's offer to work with Lincoln Project as he mixes in suggestive messages. One of the men, Anthony Covell, said that Mr. Weaver started messaging him last July 2019. The exchange gradually lessened, but two weeks before the Lincoln Project was announced, Weaver invited him to join the initiative.
Anthony says that John Weaver was looking for young people who were "creative" and "invested" in the coming election. This offer got Anthony interested. However, Mr. Weaver suggested that Anthony post a "thirst trap" or send him a pic. He also asked the young man to call him for more details on the project.
After receiving those kinds of messages, Anthony shared that something was telling him that this setup was sketchy. In the end, he decided not to call.
To Wrap It Up
After receiving specific questions about the allegation, Mr. Weaver repeated his previous statement. He says that he's so "disheartened" and "sad that he brought discomfort to anyone." He further commented that he thought those were mutually consensual discussions.
John Weaver also shared that living in a deeply closeted life, he allowed his pain to cause pain for others. He expressed his apologies to the men involved and for "letting so many people down."
As for the Lincoln Project's reaction, the initiative released a statement condemning the co-founder. In the statement, they say that Mr. Weaver is a predator, liar, and abuser.
For other interesting content, explore Owner's Mag!
Black History Month: 10 Black Fortune 500 CEOs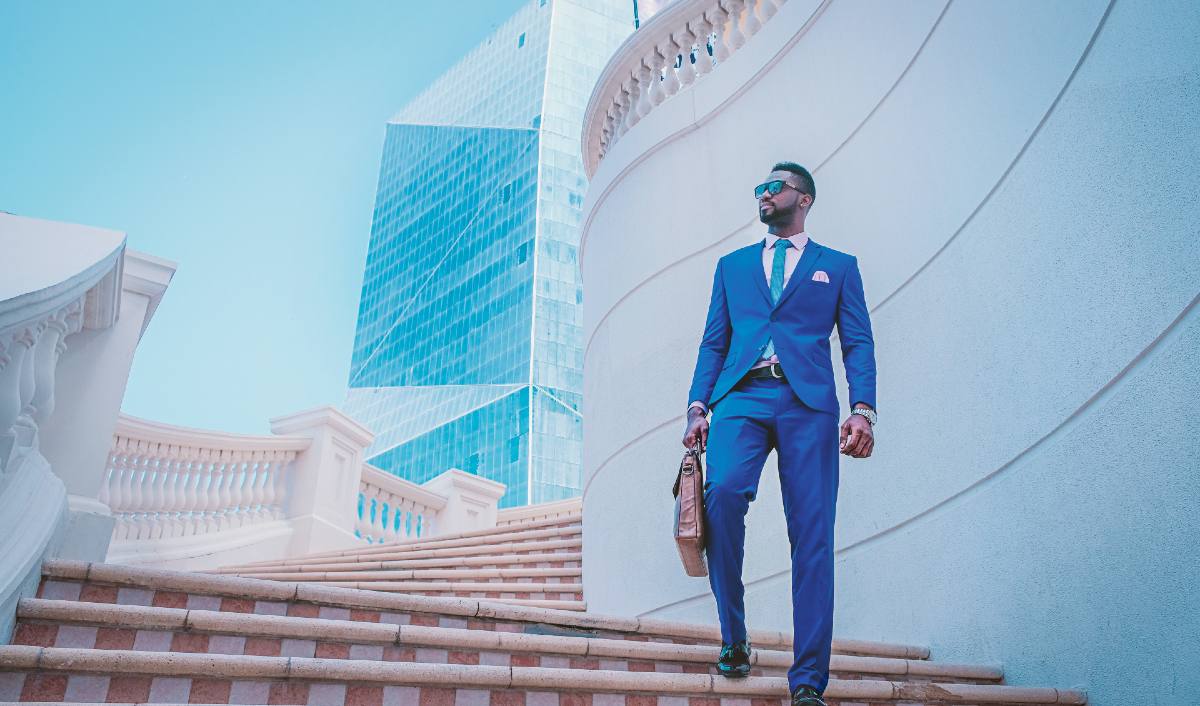 If you think there aren't enough African American CEOs around, you're not mistaken. According to statistics, only one percent of Fortune 500 CEOs are black. And, in addition to that, the trend has been plummeting down over the past ten years, in contrast to the rising numbers of Asian-American and Hispanic CEOs.
With more attention being paid to diversity in the workplace, why aren't there more black CEOs in various industries? There are several factors at play.
In an interview with the Wall Street Journal, former Black CEO of Aetna Ron Williams says the opportunity is not equally distributed. According to Williams, there are many promotions that are informally decided even before the jobs are even posted. As a result, other talents, including Black employees, don't get a fair chance to compete.
This Black History Month, let's take a look at some of the influential African American Fortune 500 corporate leaders.
1. Roger Ferguson Jr.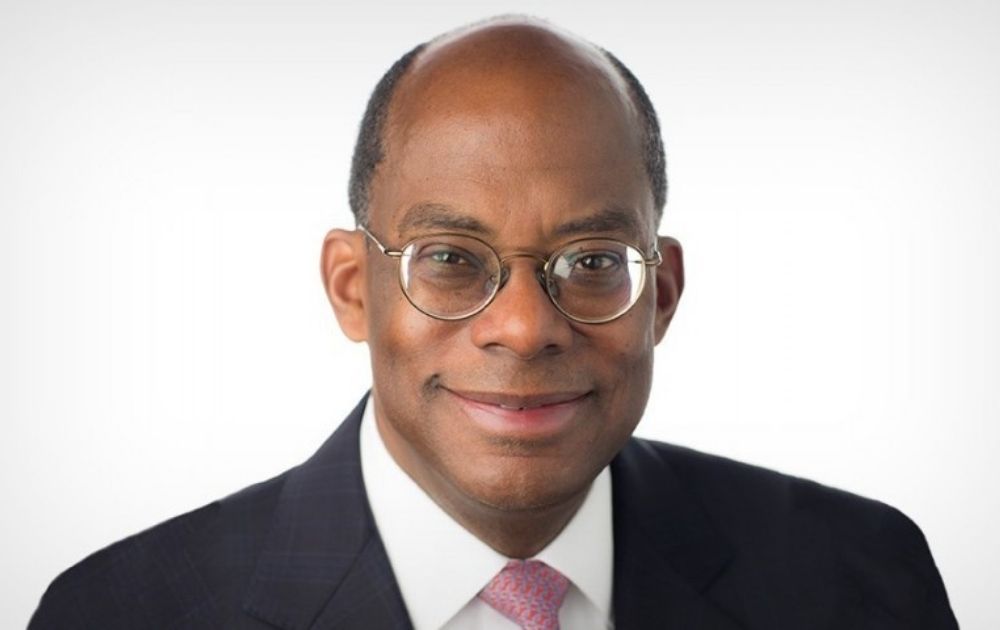 Roger Ferguson Jr. is the current President and CEO at TIAA, a Fortune 100 financial services organization. Being an executive of the leading provider of retirement services in academic, medical, research, and cultural fields is not easy. Still, Ferguson has been doing a great job at it since 2008.
Ferguson is also the chairman of The Conference Board. He also serves as a member of several boards. These include Alphabet, the Institute for Advanced Study, General Mills, International Flavors and Fragrances, and Memorial Sloan Kettering Cancer Center.
2. Kenneth Frazier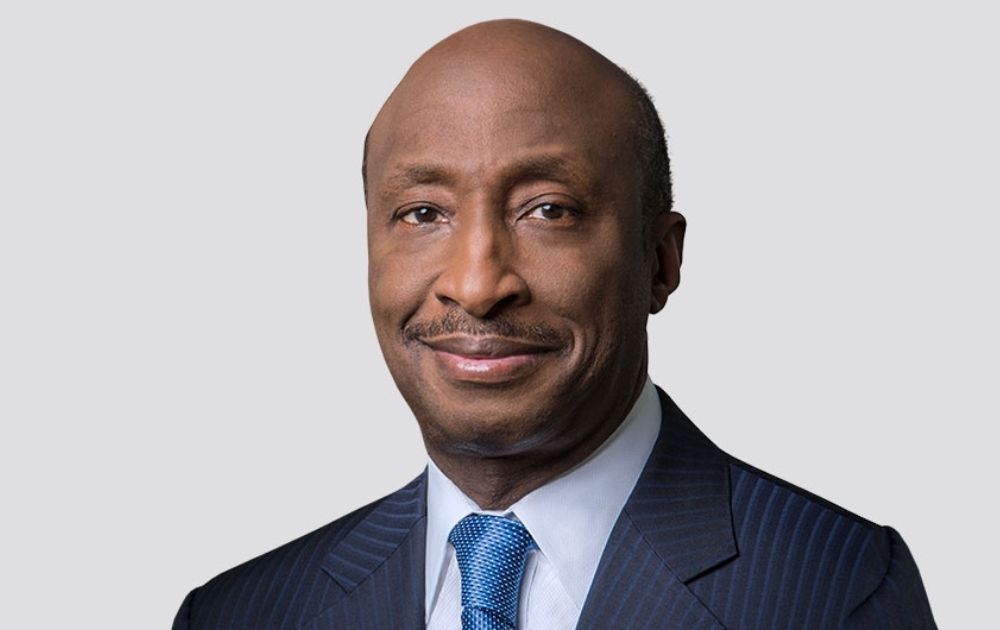 Kenneth Frazier is the chairman of the board and the Chief Executive Officer of Merck since 2011. Frazier's leadership guides the firm as it continues to be one of the largest pharmaceutical companies in the world.
According to Merck's website, its current CEO has substantially increased the business's investment in research. In addition to that, he has also refocused Merck's efforts to launch and grow products that benefit society. Frazier joined the firm in 1992 and rose from the ranks. He held positions including General Counsel and President on his way to being the top executive. And for that, he earns a spot here at our list of CEOs for Black History Month.
3. Marvin Ellison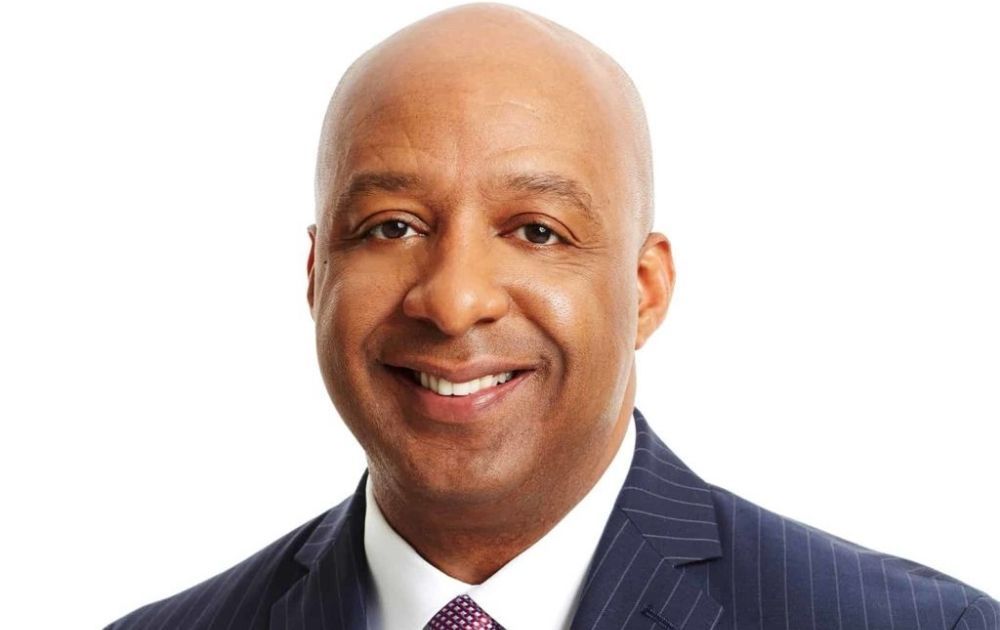 Marvin Ellison is the current President and CEO at Lowe's Companies, Inc. and has been so since 2018. Prior to being Lowe's chief executive, he has also served as the chairman and CEO of J.C. Penney Co. from 2014 to 2018. During his time at the firm, he guided the team to deliver sales growth, reduce debt, and earn adjusted earnings per share.
Ellison has also held senior-level operations roles in big companies within the retail industry. His experience includes stints at Home Depot Inc. and Target Corp.
4. René Jones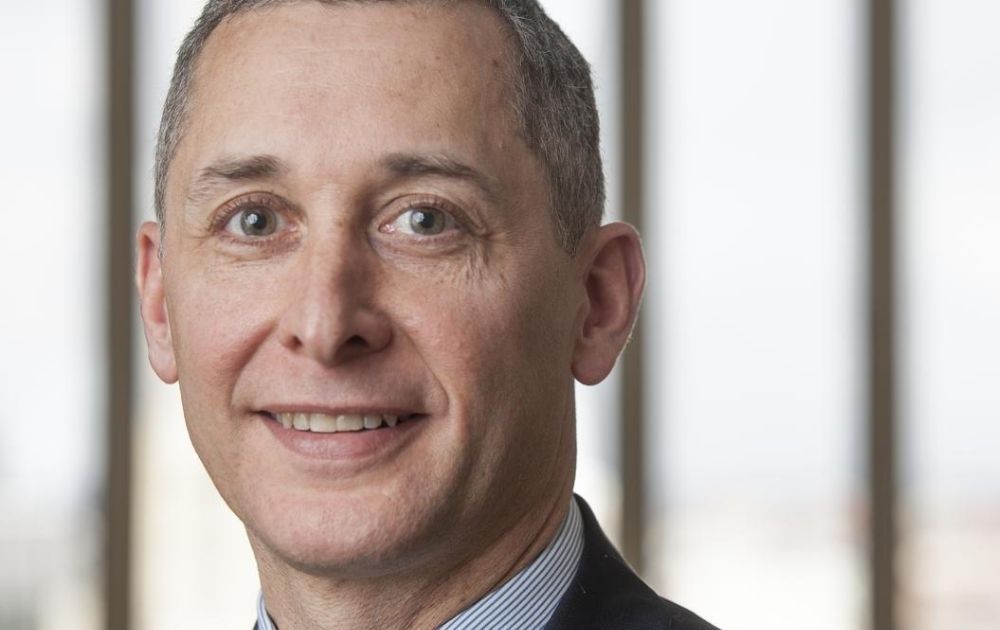 René Jones is the chairman and CEO of M&T Bank and has been so since December 2017. Jones takes pride in leading a firm that aims to make a difference in society. In the same vein, he strives to lead the bank to play an active role in making communities better places to work, live, and grow.
In his LinkedIn account, Jones described M&T Bank as "a community bank and a bank for communities." He guides the firm to be a "glue" that binds people and fosters social change and progress.
5. Jide Zeitlin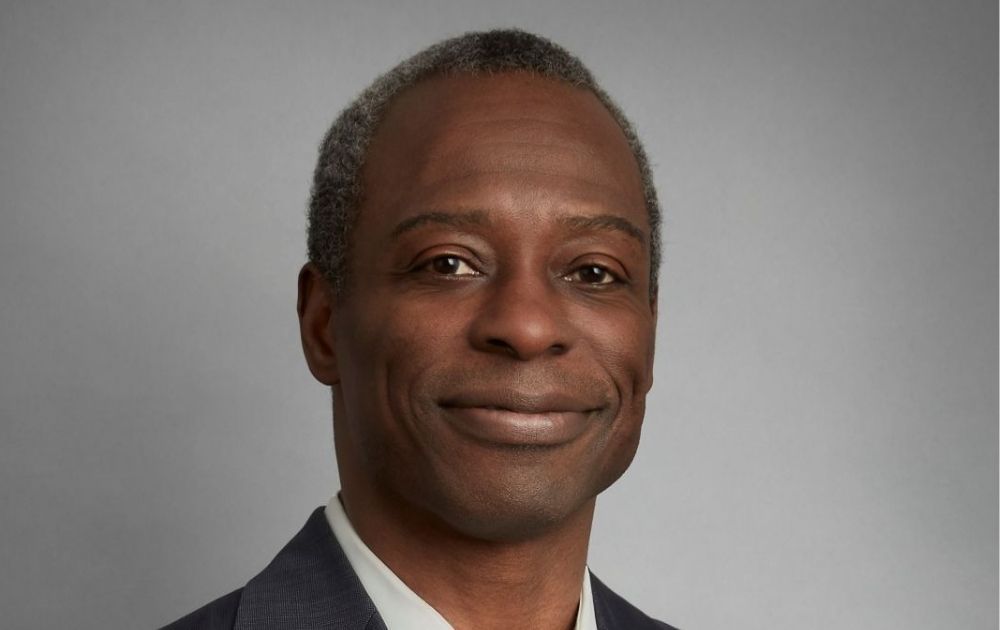 Jide Zeitlin was appointed CEO of luxury goods firm Tapestry in September 2019. Also the chairman of the Board at that time, Zeitlin led the parent company of Coach, Kate Spade, and Stuart Weitzman backed by his over three decades-worth of experience in the global financial industry.
Not even a year in the position, however, Zeitlin left the corner office in July 2020. He resigned as chairman and CEO following misconduct allegations.
6. Kenneth Chenault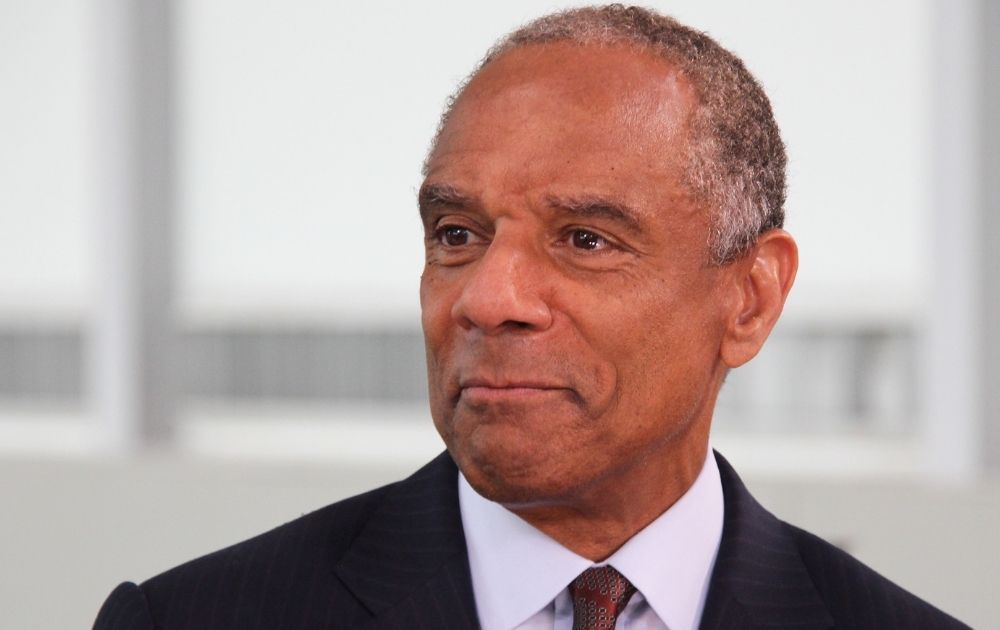 Kenneth Chenault served as the CEO of American Express from 2001 to 2018 and was one of the first African Americans to become a CEO of a Fortune 500 company. Initially joining the multinational financial services firm in 1981, he worked his way up to Chief Operating Officer and President in 1997 before becoming the CEO in 2001. Chenault's hard work landed him on the C-suite at a time when most companies are yet to exert efforts to address employee diversity.
7. Ursula Burns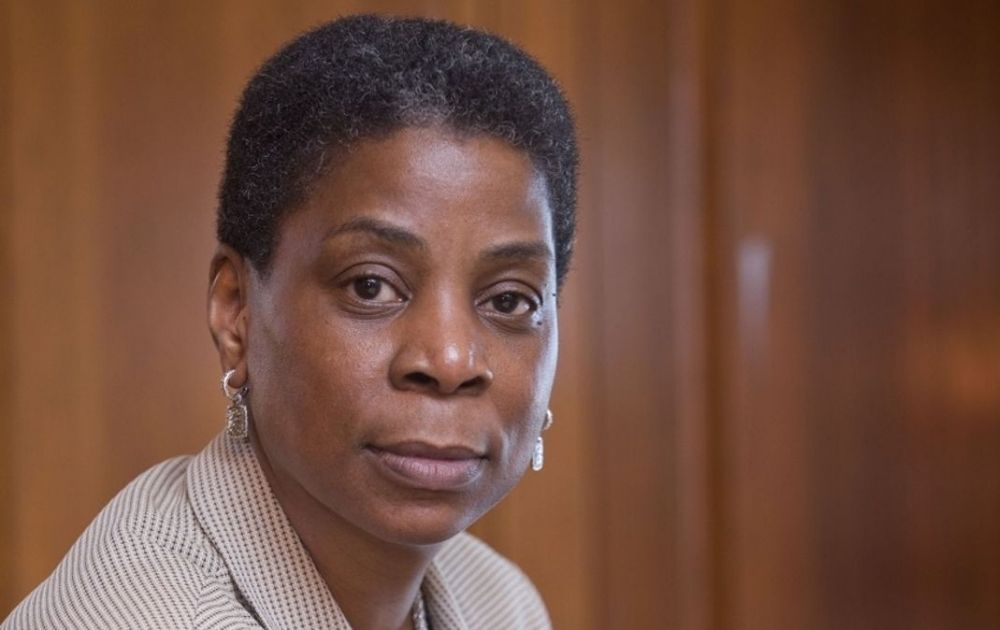 Black History Month and Women's History Month come one after the other, and Ursula Burns is the perfect person to recognize for both. Serving as CEO of Xerox Holdings from 2009 to 2017, Burns was the first African American woman CEO of a Fortune 500 firm.
Burns joined Xerox in 1980 as a summer mechanical-engineering intern, back when she was taking up her master's degree at Columbia University. She rose from the ranks, and when she finally reached the C-suite, she helped the firm generate $18 billion in revenue.
8. Don Thompson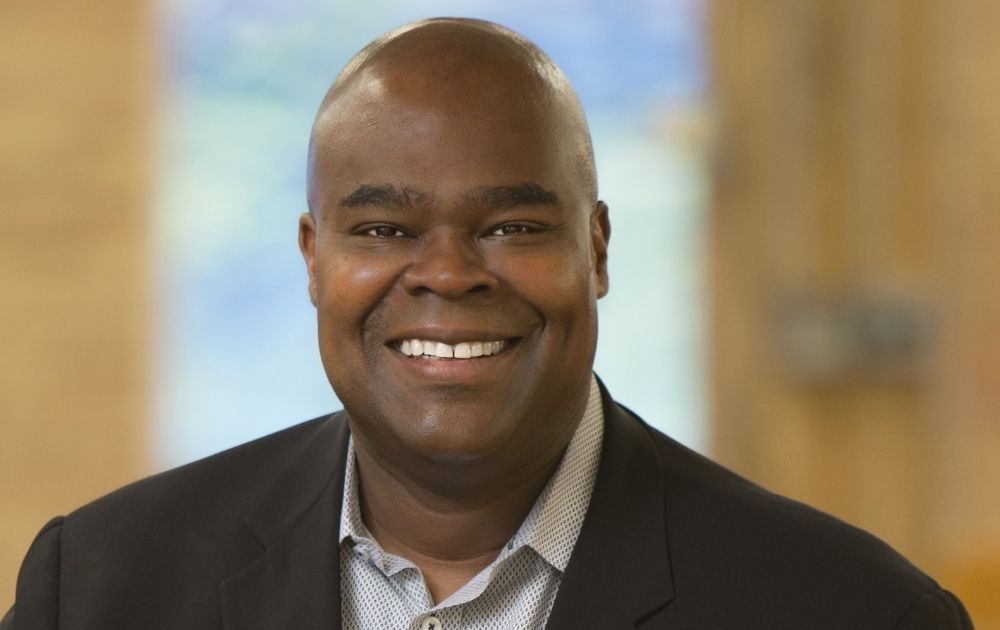 Don Thompson was the CEO McDonald's Corp from 2012 to 2015. Thompson held the reins at such a challenging time. When he sat down as CEO in 2012, he had to face the challenge of leading the company to add to almost nine years of sales gains at established stores. However, just two months into the job, the firm reported same-store sales to decline with various issues at hand, including political troubles in Europe and food safety concerns in China.
9. Rodney O'Neal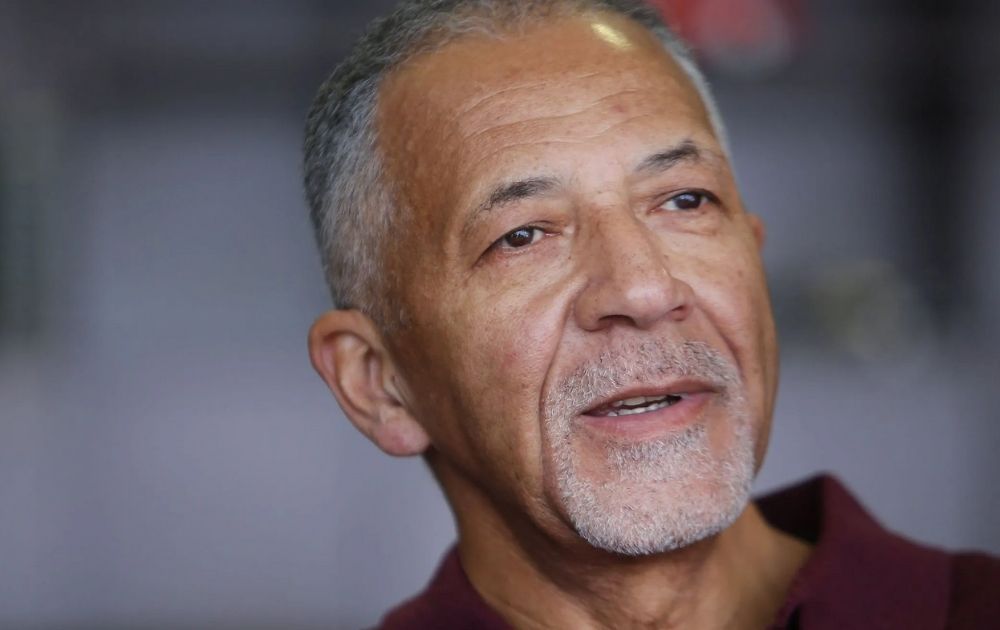 Rodney O'Neal served as the CEO of Delphi Automotive from 2007 to 2015. O'Neal's time at the helm was not an easy ride – he took charge of the firm halfway through its massive restructuring in federal bankruptcy. Despite all the hardships, he was able to lead the firm through. Delphi got out of exited bankruptcy, returned back to the stock market, and grew sales at 45 percent during O'Neal's final year.
10. Clarence Otis Jr.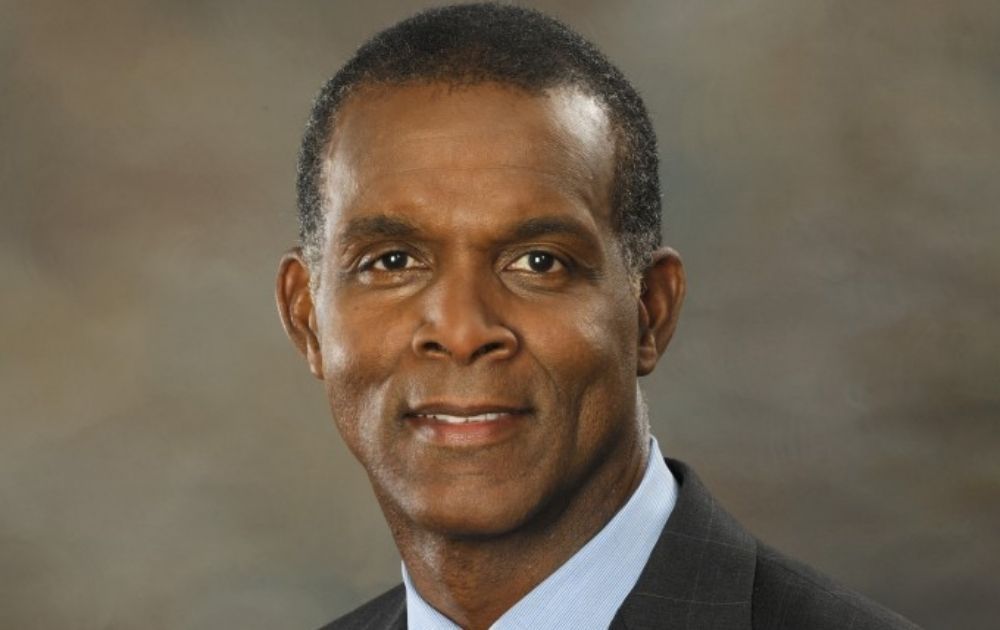 Last but not least on our Black History Month CEO list is Clarence Otis Jr., who served as the CEO of Darden Restaurants from 2004 to 2014. For the most part, Otis led the company's growth that owned Capital Grille, Olive Garden, and LongHorn Steakhouse.
While restaurant operator top execs typically come from the food and beverage industry, Otis's background is unconventional. Before working for Darden as a treasurer in 1995, he was a securities lawyer and a JPMorgan Chase manager.
For other business related stories, you can read more here in Owner's Mag!
Silver Price Surges, WallStreetBets Claim They are Not Behind the Rally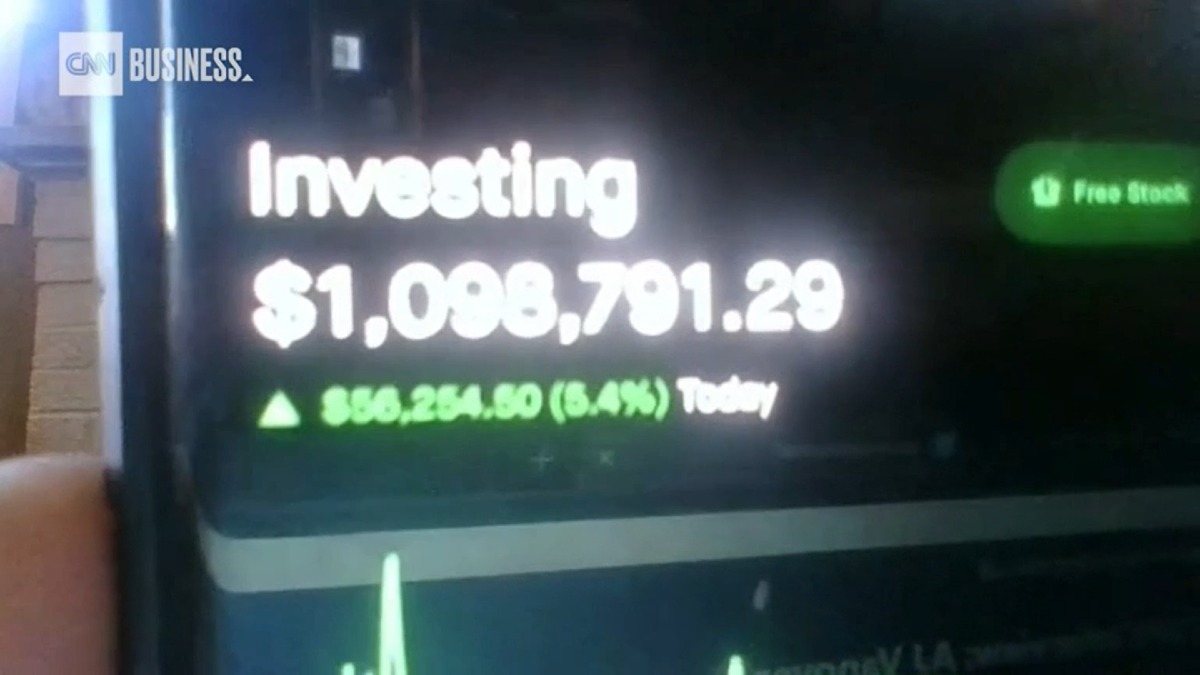 Last month, the silver market was the flashpoint in the Reddit mania. The silver price surged as much as 13%, reaching eight years high. A week prior, posts on the WallStreetBets group on Reddit called to bet on silver. This was a way to hurt the big banks as they believe they are artificially suppressing prices.
From there, the retail sites have already warned their customers that they could not meet the extremely high demands for silver bars and coins. The silver markets are currently monitored by the Commodity Futures Trading Commission. They said that they are remaining vigilant in checking these markets for potential fraud and manipulation.
APMEX, a known online retailer of precious metals, wrote that due to the demand for physical silver products, they are unable to accept additional orders until the global markets open.
SD Bullion and Money Metals posted similar notices.
UK's royal mint shared that the demand for silver products increased by 14 times over that weekend.
The #silversqueeze was trending on Twitter as well.
If a supply squeeze happens, it could have real-world implications since silver has many industrial usages. This includes solar appliances. 
What r/WallStreetBets Say
In recent trading, silver futures were up about 9%. Shares of Pan Am Silver went to 11%, and the Coeur Mining rallied more than 20%. This could prove the power of WallStreetBets. They sent AMC and GameStop to skyrocket as well. It resulted in crushing a few hedge funds that had bet against those stocks.
Meanwhile, the free-trading app Robinhood was criticized for restricting trades in GameStop. 
One WallStreetBets user wrote last week that SLV would destroy the biggest banks. While another shared that JPMorgan Chase suppresses metals for quite some time.
Others are saying that JPMorgan paid a $920 million fine last year as they need to settle charges brought by manipulating trades of futures tied to precious metals.
The Winklevoss twins, who are famous for suing Facebook's Mark Zuckerberg, also tweeted their support for WallStreetBets into silver. Cameron Winklevoss tweeted that if the silver market is proven to be fraudulent, then we must believe that the gold market will be the next.
However, a few posts on WallStreetBets suggested that hedge funds were co-opting their movement and that there was no coordinated effort when it comes to the silver market.
Senator Elizabeth Warren called for the SEC to investigate. She said that they don't know who the players are in all of this or whether there's big money on both sides. 
Experts Weigh In
Ryan Fitzmaurice, a strategist at Rabobank, said that it is not surprising to see that the consumer demand overwhelms the physical supply of silver coins by dealers in the short term. He then added that he is not certain how the Reddit trading strategy will work in the future.
It's worth noting that many Reddit users are saying that they should keep targeting GameStop shares. One argued that if you buy silver or going long on silver, you are directly putting your money into the pockets of hedge funds on the other side of GME. It was insisted that if you need an alternative investment to GME, better get in on the AMC, Blackberry, and Nokia.
A personal finance campaigner, Myron Jobson, said that many investment portfolios would benefit from silver and gold exposure as it can enhance portfolio diversification. But he added that it's only for a satellite holding.
Meanwhile, Richard Hunter said that the army of keyboard warriors and those who follow their lead could get hit by their own shrapnel. This indicates that we must all be cautious in following market trends and that we have to be smart in making decisions.
We must also remember what happened with the Hunt Brothers back in the 80s. They tried to buy as much silver with high hopes of protecting their wealth from inflation. However, when industrial buyers of the precious metal complained about the silver price, regulators stepped in. This resulted in the silver price going down, and the business of Hunt Brothers collapsed.
But if there is one thing that is certain, Goldman analysts said the event with silver prices represents that populism is still a growing political force. And now, it has the power to move markets.