Breathe Through Your Butt? This Study Says Yes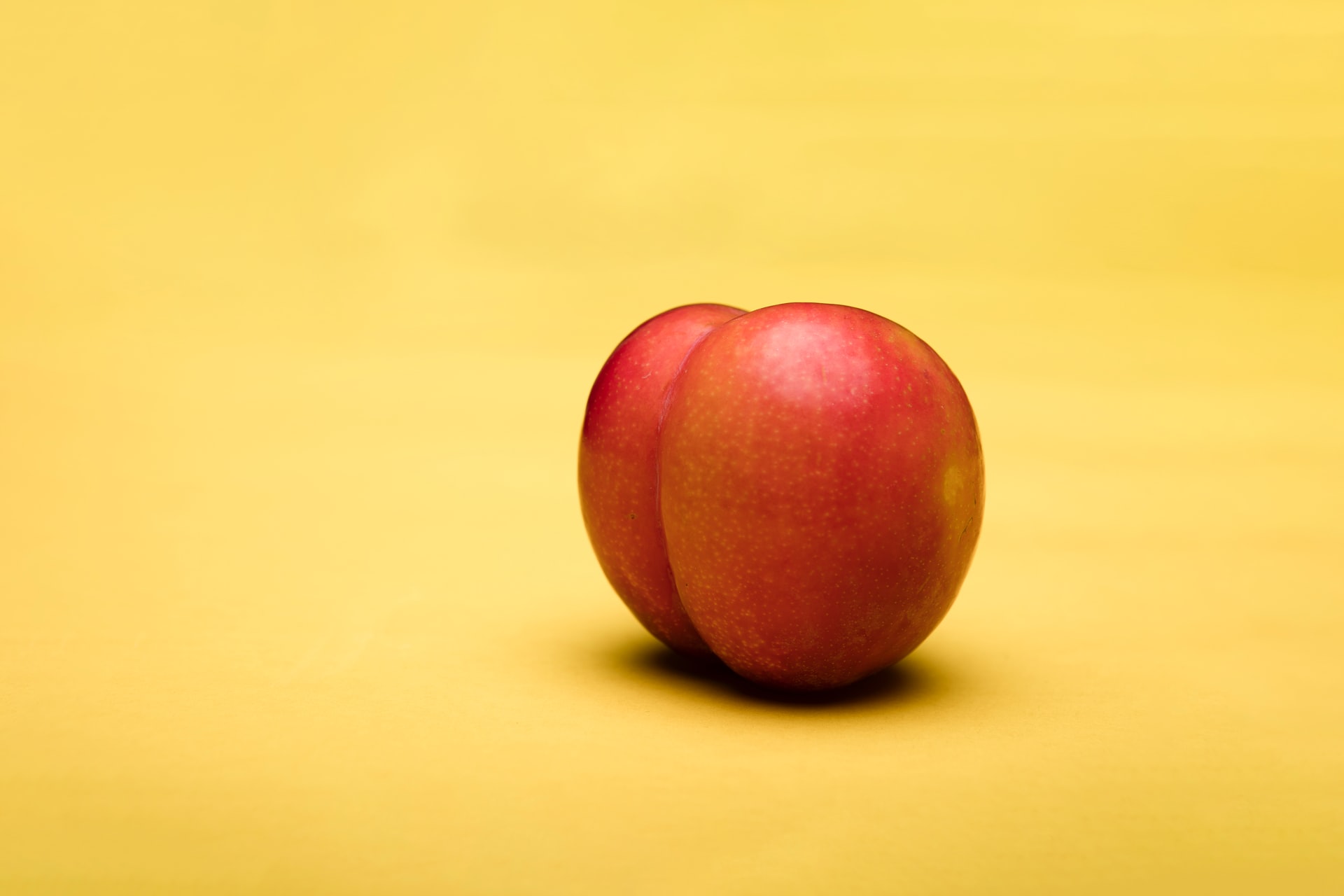 While most people may view the butt as a wasteful exit point, it can actually be a lifesaving entrypoint. No, not just for gay men. A recent study in the journal Med suggests that mammals may be able to breathe through their butts.
Yes, really.
The study focused on mice, rats, and pigs. All three animals were induced hypoxia and immersed in a tub of oxygenated water. Scientists found that the animals were able to stave off the devastating effects of oxygen deprivation via an oxygen enema.
Here's a graphic of the study:
Look, they even drew teeny buttholes! That's a level of detail anyone can appreciate.
So, if need be, mammals can breathe through their tushies. It's both brilliant and deeply, deeply hilarious.
Butt Breathing in Nature
The concept of breathing through the butt is not a new one. Sea spiders, loaches, catfish, and others animals all breathe through their rectum in what is known as enteral respiration. This is a form of respiration in which gas exchange occurs in the posterior cavity of the gastrointestinal tract.
Essentially, the butt absorbs the necessary oxygen in order to survive and excretes carbon dioxide. These animals have evolved to develop this in order to survive in low-oxygen environments.
Nature can be quite innovative. With a sense of humor that cannot be beaten.
How Can One Breathe Through Their Butt?
Butt breathing isn't traditional in the sense that you inhale and exhale with your anus. Funny as that sounds. It's easy for the rectum to absorb medications because of the amount of blood vessels. Think of a suppository.
The one thing that makes it particularly difficult for mammals to breathe through their dumptrucks is the level of mucus that exists in the rectum. That mucus is designed to protect the inner linings of the rectum and intestines.
The mucus would need to be scrubbed out in order to more accurately diffuse oxygen. That, unfortunately, can be a painful and risky procedure. There is, however, another way. An oxygenated liquid called perfluorodecalin can be used as a kind of oxygen enema. It enters the rectum and intestines, feeding the body oxygen, without disturbing the natural mucus buildup.
This fluid does indeed make it feasible to "breathe" through the butt.
Why The Hell Do We Need To Breathe Through the Butt?
Short answer, COVID-19. Because of the overwhelming need for ventilators, medical scientists have been scrambling to find alternative methods to help people breathe. So, for help, we turned to nature.
The inspiration for scientific endeavors has often been nature. We want to fly? Let's look at how birds do it. We want to make needles less painful? Bring me that mosquito. We need to find other orifices to breathe through? Pick up that sea cucumber, let's see how that lumpy turd of a creature does it.
Butt breathing is just another example of how nature can inspire science. These inspirations are critical to our scientific development. If you need a solution to a problem, take a look at nature. They may have a solution.
Are We About To Be Intubated … In The Butt?
Anyone who has watched more than one season of ER knows about intubation. Hopefully you never get to experience it. It's painful, but absolutely necessary if you're unable to breathe on your own.
It's no secret that we are in a ventilator shortage. This shortage has forced hospitals to triage who gets a ventilator, when, and for how long. Some patients may have no choice but to try and survive without a ventilator.
And they may not.
That's why, funny as it sounds, breathing through the butt may actually be life-saving. It's (arguably) not as invasive as traditional intubation and it appears to be an effective means of emergency respiration.
Clinical Trials for Human Butt Breathing
Respirogen Inc. has registered a clinical trial for humans in this subject. Six healthy volunteers will be subjected to induced hypoxia. To counter it, they will receive oxygen rectally. They measure oxygen levels and their ability to stave off the effects of hypoxia.
Don't worry, they've considered "the poop factor."
"In human use for treatment of hypoxia, cleansing of the colon will take place by standard enema or colonoscopy prep procedures, which are well-understood and accepted.
"The use of an oxygen bolus delivery allows the procedure to be suspended and restarted as needed to accomodate a patient's need to void," says Bob Scribner, CEO of Respirogen.
"Void" refers to pooping, if you didn't use your context clues. An "oxygen bolus" is a gas bubble delivered into the rectum that can be paused in case of a fecal emergency.
"Fecal emergency" sounds like the worst punk band name.
This may be the funniest scientific development to come out in recent years, but it has a critical purpose. While we continue to suffer from a pandemic, we need to get very creative in our solutions.
Thankfully, nature has provided us with an unlikely solution. We may very well be able to breathe through our butts.
You know, if it comes to it.
Banksy's website hacked, fan scammed $336,000 and got money back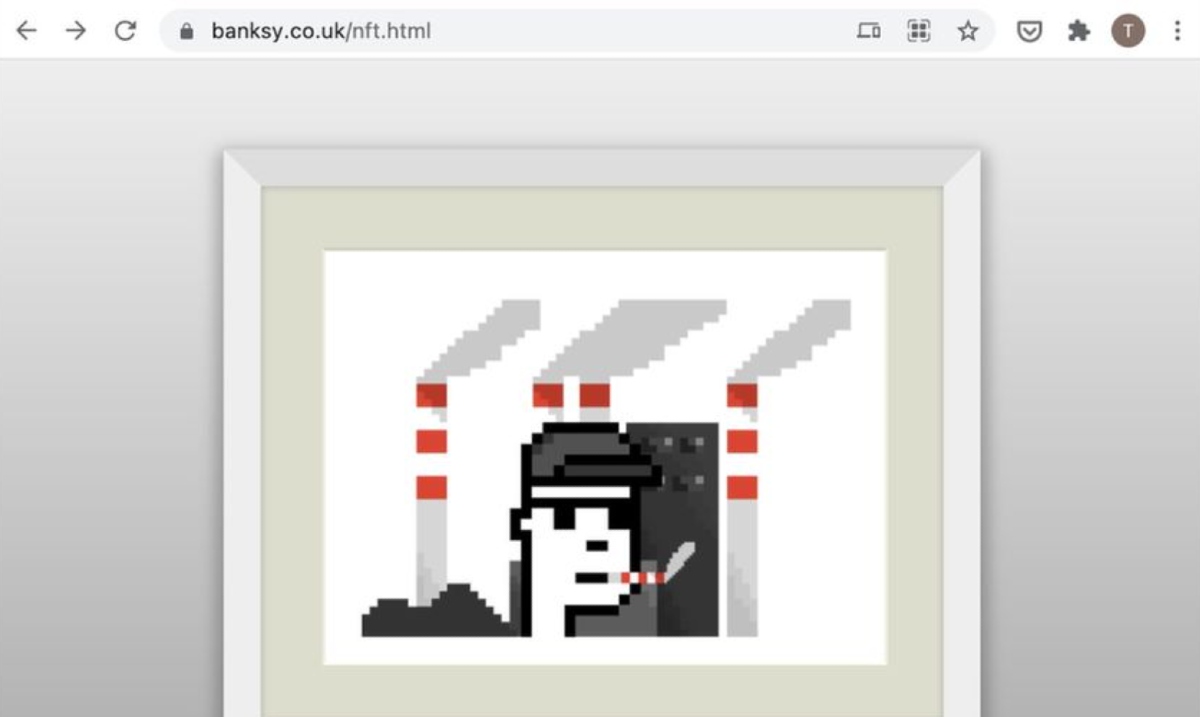 The mysterious graffiti artist from England Banksy got his website hacked seven days after his team warned him it might have security issues. A British collector and also fan got scammed with a $336,000-worth digital art. Luckily, the fan got his money back.
On Tuesday, Banksy's digital art was promoted on his official website. It was an image that displayed one of the NFT collectibles called CryptoPunks.
NFT, also known as non-fungible tokens, represents unique digital items such as art. With NFT, the owners of the digital artwork can be bought and sold by creating an ownership certificate. People who buy NFTs carry certificates that indicate ownership of the original item. However, this certificate doesn't mean buyers have copyright, which means other netizens can still access or view the digital item. Simply put, an NFT acts like an ownership receipt of a digital item.
Banksy fell prey to hackers Tuesday when his official website was hacked and scammed a fan out of $336,000 (£242,000). Security experts gave the graffiti artist a heads up that the website might be hacked. However, the artist ignored it.
Who is Banksy?
Banksy is an England-based graffiti artist, street artist, film director, and political activist. Although the artist is famous both online and offline, he keeps his identity a secret. He's dubbed as the anonymous British graffiti artist.
He remains anonymous while creating his artwork and only reveals it when it gains traction on social media. Banksy's style leans more towards stencils to make it quicker to paint. The great French graffiti artist Blek le Rat also has a significant influence on Banksy's style.
NFT scam
A British collector thought he bought a world-renowned artist's first-ever NFT, only to realize that the artwork was fake after buying it. He had been led to a link to an auction with the URL "banksy.co.uk/NFT." The link showed a collectible entitled "Great Redistribution of the Climate Change Disaster was deleted after the auction. The auction finished early, and the fan bid 90 percent over other fans.
The fan paid close to $336,000 for a fake Banksy digital art. The British collector under the name Pranksy wanted to stay anonymous. Moreover, Pranksy was even more surprised when the hacker returned the entire amount save for the $5,000 transaction fee.
He said an anonymous person alerted him on Discord about the auction. He also said that the hacker might have been scared because Pranksy found out who he was and followed him on Twitter. Pranksy also recounts how the media was all over the NFT hack scam and might have pushed the hacker to return the money. 
Although he is now $5,000 short, he says he's still fortunate to get the rest of the amount back. He said he feels sorry for others in a similar situation, with the worst outcome of not getting a refund.
Scam or stunt?
While the fake link is already weird enough, others thought it was also highly bizarre that the scammer returned the money. People even speculated it was all part of a stunt.
However, Prof Paul Gough, an expert on Banksy art and Arts University Bournemouth principal and vice-chancellor, says it couldn't have been.
For one, Banksy was recently busy with his "Spraycation" stunt, where he filmed 10 of his projects in East Anglia. And secondly, the artwork is a far cry from his stencil-inspired style.
Kim Kardashian Breaks The Internet. Again.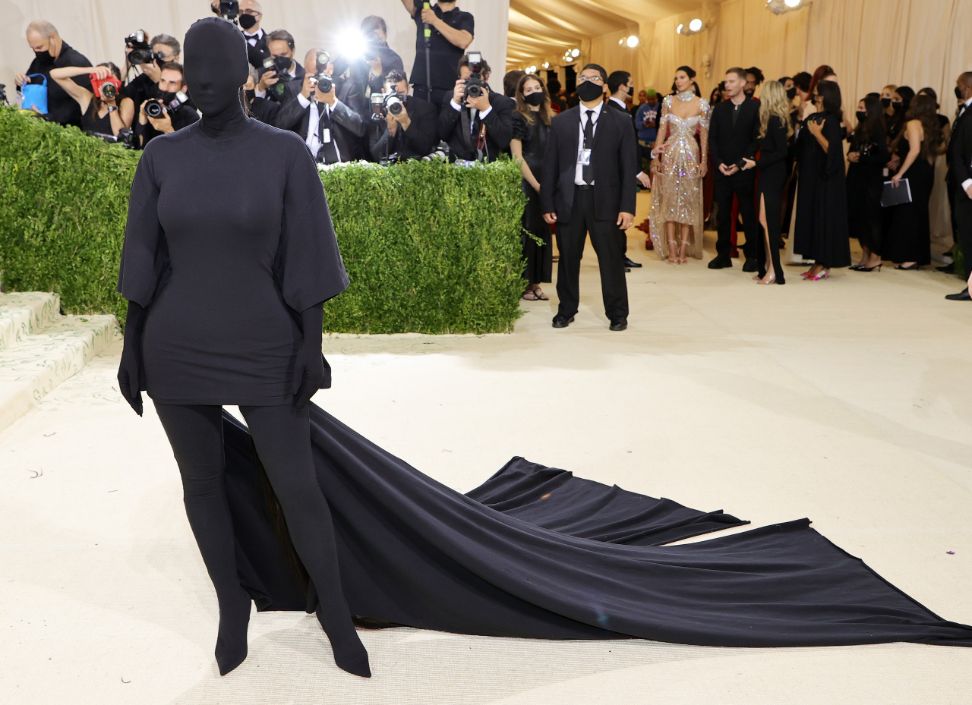 Hey everyone. Kim Kardashian did another thing. And it's not what you expect.
This year's 2021 Met Gala theme was "American Independence." This theme was so open that the outfits, dresses, and costumes were absolutely all over the place. From Frank Ocean's puppet to Grimes' Sci-Fi Warrier outfit, to AOC's "Tax The Rich" gown this year's Met Gala was one to see.
And who stood out amongst the crowd? Why, Kim Kardashian, of course.
When people expect something from you, the best way to maintain attention is to take that expectation and flip it on its head. Because Kim knows how to "break the internet," Twitter went HAM on memes. 
Here's a compilation of all the best memes made from Kim Kardashian and her attention-seeking outfit. 
If I woke up seeing that I'd have a very wet bed.
Definitely knock before entering.
Some people may be very disappointed when they unlock this character.
Me. So, so me.
Quick! Throw a Pokeball at it!
Best anti-social social outfit ever.
"dementor" is a little on the nose, no?
You know who had a way more impressive Met Gala appearance than Kim Kardashian? Lil Nas X.
Look at how shiny she is. You go on Lil Nas X, with your gay C-3PO look.
The Ariana Grande Fortnite Concert: A Magical Musical Gaming Experience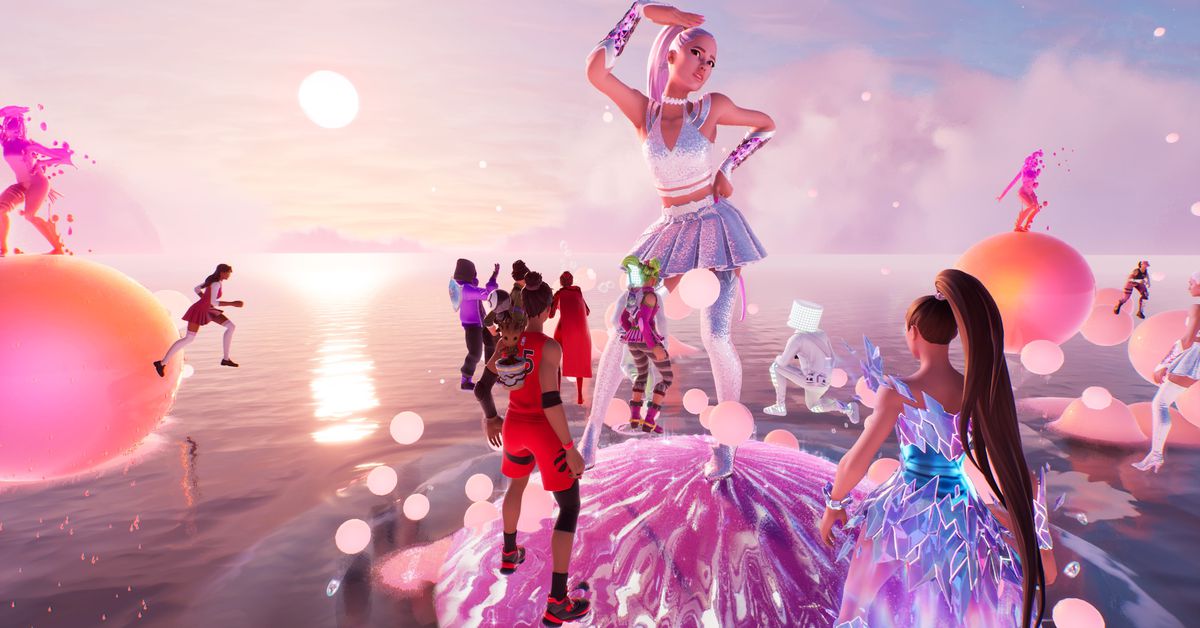 Many fans of Fortnite would agree that it's no longer just a game; it's an experience. The developer of the popular game, Epic Games is known to release new maps or experiments to keep players on it. Two of which are the mystery cube and a black hole that created a new map. But their latest release is the Ariana Grande Fortnite concert treating millions of fans to the Princess of Pop's hits as they explore a magical pastel map.
Let's take a look at how players enjoyed the Ariana Grande Fortnite concert in all of its pastel glory.
Rift Tour: Ariana Grande Fortnite Concert
The concert was live from August 6 to 8. Before players can witness the Ariana Grande Fortnite concert live, they can complete quests and win rewards, such as a Cosmic Cuddles loading screen, kitty emoticon, and spray. Those who played any of the five live games received an umbrella.
In the Rift Tour video, players wait in a lobby or space under an unknown flying object in the sky. There, they run towards a rectangular portal where they float towards an animated Fortnite-version of Ariana Grande, hand holding out, welcoming them on a new experience.
Before they get treated to the Ariana Grande musical journey, they can rack up points by sliding across a track and fighting a giant boss, Storm King. Players can hear music from Travis Scott and Marshmello before they meet the Princess of Pop and enjoy dancing and floating to her tunes.
Gaming and Music Come Together
Fortnite isn't only famous for battle-royale and team battles. Players can bust out dance moves like The Dab. And anyone online for the live concert danced along to Grande's catchy tunes.
Grande sings the following hits as players traverse through different courses in the game:
Raindrops
7 Rings
Be Alright
R.E.M.
The Way
Positions
Players are treated to different experiences during the musical journey, giving fans an unforgettable audiovisual treat. Ariana Grande starts with a brief Raindrops performance, with players helping each other up. Then, an orb of light appears and lands on a circular stage where she finally emerges to sing 7 Rings. It transitions to a beach where players can dance along to one of her famous hits.
During her Be Alright number, players float inside a bubble while Grande flies through the air thanks to her winged glass shards costume. And for her R.E.M. performance, players ride on flying unicorns while the singer sits on a giant swing.
She then sings her next song, The Way, where players can move up the stairs where they teleport to another flight of stairs until they reach the top. Finally, Positions plays where players can jump and dance along to the beat.
The whole musical journey ends with the singer breaking the glassy exterior of the map with a hammer. Then, the players are sucked back into the portal they entered and to the lobby.
Post-Concert Quests, Rewards, and Items
Although the live concert is no longer available, Fortnite players can download the content for free on Fortnite's site. As reported by Ginx.tv, there are four quests available to play. One of them is meant for solo players, and the three require a team. The rewards you'll receive are experience points, and an XOXO emote.
The post-concert rewards include Skye Up High Loading Screen, an umbrella, and a Rift-Tour banner. Only those with a Fortnite Crew subscription are entitled to these awards. Also, die-hard Arianators and Fortnite fans can buy the Ariana Grande skin and play as the pop star.
However, the quests are only available until August 23, 10 AM EST.
For other gaming and entertainment news, read more stories here at Owner's Mag!