Bit.ai Review for Business [2023]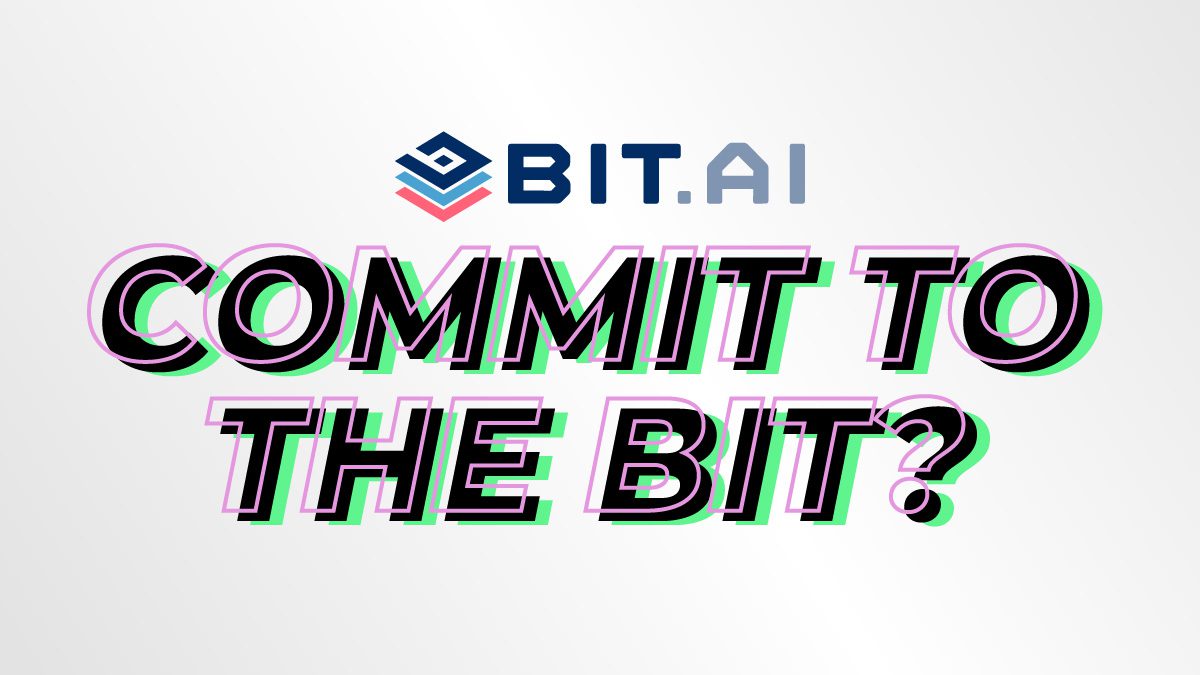 When you're collaborating on documents with other writers or co-workers, how do you keep everyone on the same page?
Truth be told, for most of you, the answer is probably Google Docs. It's quick, efficient, and easy to share. But what if there was a better way?
Bit.ai professes to be "the world's most powerful workplace and document collaboration platform." In this Bit.ai review, we'll put that claim to the test.
Bit.ai Review: What is Bit.ai?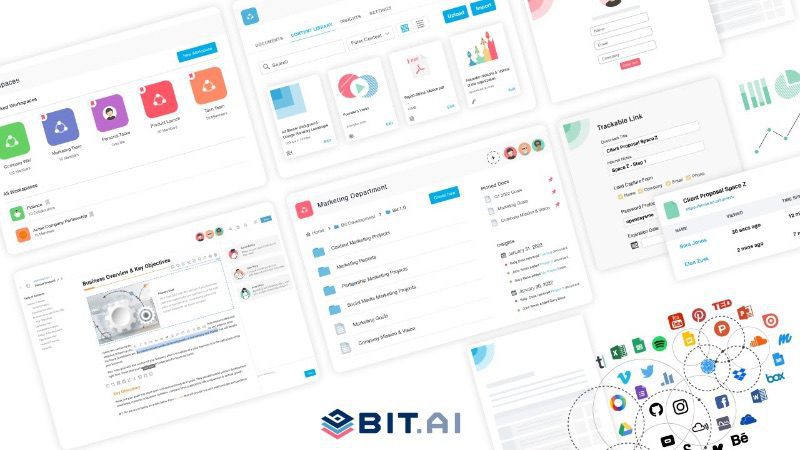 Co-founded by Raj and Saje Sandhu, Bit.ai has been offering document collaboration to companies like Canon and Harvard University since 2007. The company employs a global team with headquarters in San Francisco.
What does Bit.ai offer?
Bit offers a lot of custom features depending on your business' workflow. Some of their offerings include:
Collaborative document editor
Content library
Cloud integration
100+ file types
Automated formatting, themes, templates
End-to-end document sharing
Branded documents
Customizable workspaces
We'll explore some of the key features in the next section.
How much does Bit.ai cost?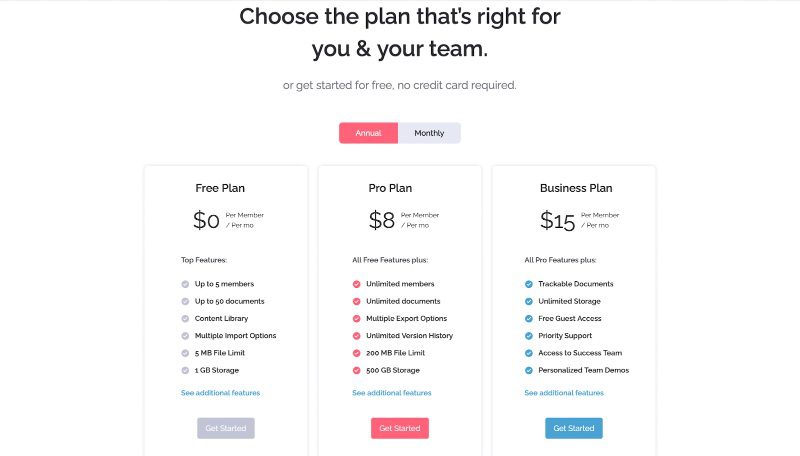 Individual users and small teams can use Bit.ai for free. Here's a breakdown of their three pricing plans:
Free plan: $0/mo. Up to 5 members, 50 documents, 5MB file limit, 1GB storage.
Pro plan: $12/mo or $96/yr. Unlimited members and documents, 200MB file limit, 500GB storage.
Business plan: $20/mo or $180/yr. Unlimited storage, document tracking tools, dedicated support, free guest access.
They also offer bespoke plans for enterprise customers, as well as discounted pricing for education, startups, nonprofits, and businesses involved in the COVID-19 response.
Bit.ai Review: How to sign up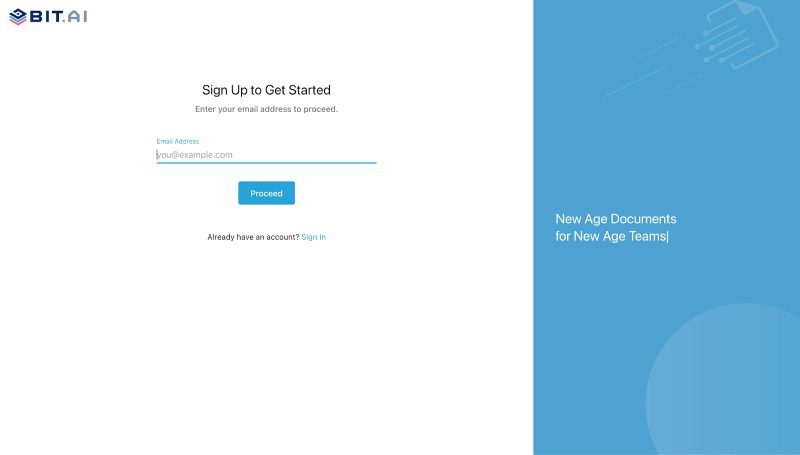 Getting started with Bit.ai is as simple as inputting your email and receiving a six-digit verification code.
After that, you're asked to fill out information like your name, your job title, and your department at your company, as well as create a password. Right off the bat, Bit puts businesses first, setting itself apart from Google Docs before you even log in.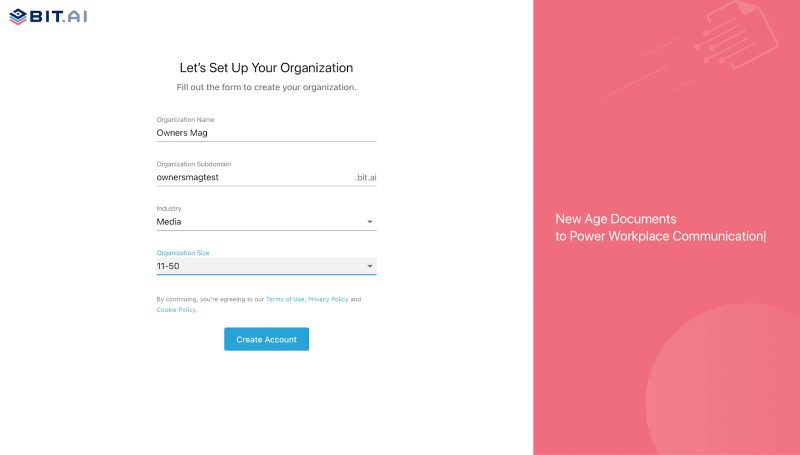 But it doesn't stop there. When you sign up, you create a profile for your whole company, getting a custom subdomain for your team to access your library.
And there you have it! Once you're logged in, you have the option to see a tutorial. If you want to upgrade to a paid plan, use the handy "Upgrade" button in the lower left corner of your dashboard.
Bit.ai Review: Features
The Bit.ai web app includes tabs for your dashboard, a list of all your workspaces, and a link tracking tab for Business and Enterprise users.
The Bit.ai dashboard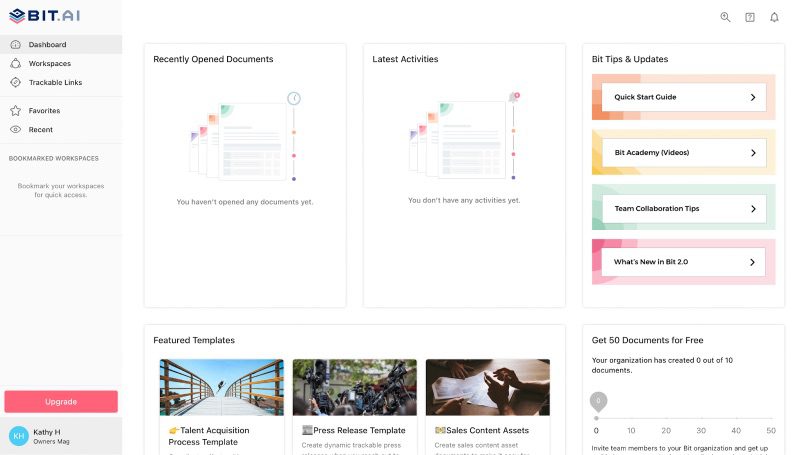 Your Bit.ai homepage allows you to view recent activity, featured templates, tutorials and updates, as well as see how close you are to your document limit if you're a free user.
With this limit, Bit.ai offers almost all of their features to free users. I prefer this model for free versions rather than arbitrarily limiting features.
You can open documents directly from the dashboard, but only using a featured template or a recently-opened one. To create something from scratch, you'll have to head over to Workspaces.
The Workspaces tab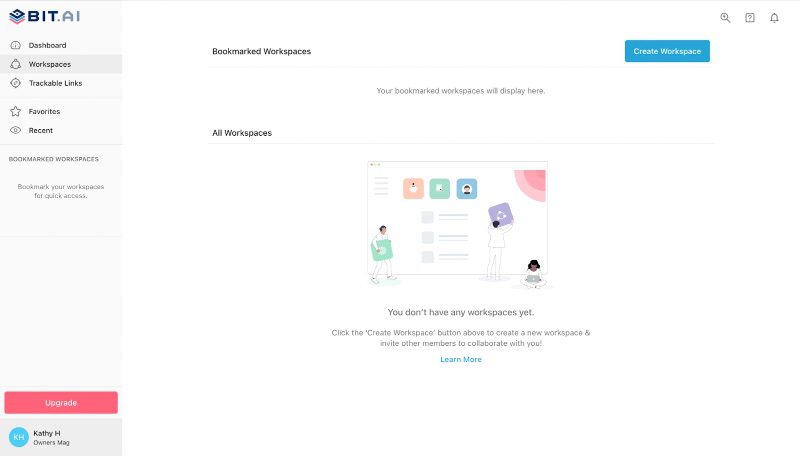 First thing's first: create a workspace. Workspaces are where your documents are created, saved, and shared. Once you've made one, you can create a new document, either by using a template, importing an existing document, or starting from scratch.
Creating a document with Bit.ai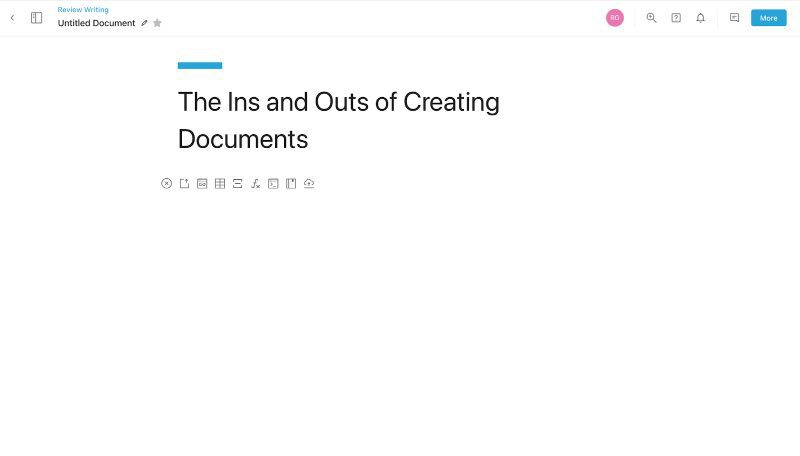 When you create a new document in Bit.ai, you're taken to a bare-bones writing editor similar to Notion. I always find it hard to start writing when you don't have anything visual to guide you, but once you get the hang of it, it's fairly intuitive.
I think the reason for this no-frills approach is to make it easier to take meeting notes and write down quick thoughts about a project. For more in-depth functions, however, you can highlight your text after you've written it to change the formatting. There's also a + icon next to your cursor that lets you add links, embeds, files, code blocks, and more.
One neat feature of this text editor is the ability to link directly to other documents and content in your Bit.ai library. It makes it much easier to cross-reference documents than it is in Google Docs, Word, Notes, etc., another great benefit for businesses.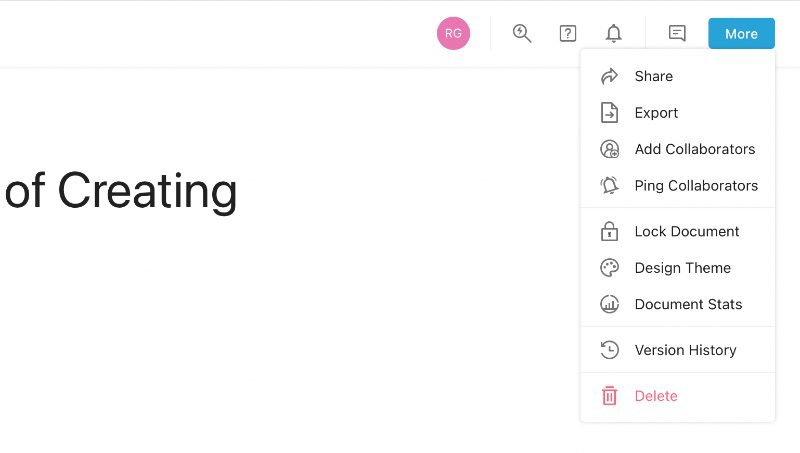 There's no need to save your documents in Bit.ai—that happens automatically. When you're done, however, you can share it with collaborators and others, lock it to prevent further edits, change its associated colors, view stats and version history. Note: exporting is only available for paid users.
Bit.ai writing templates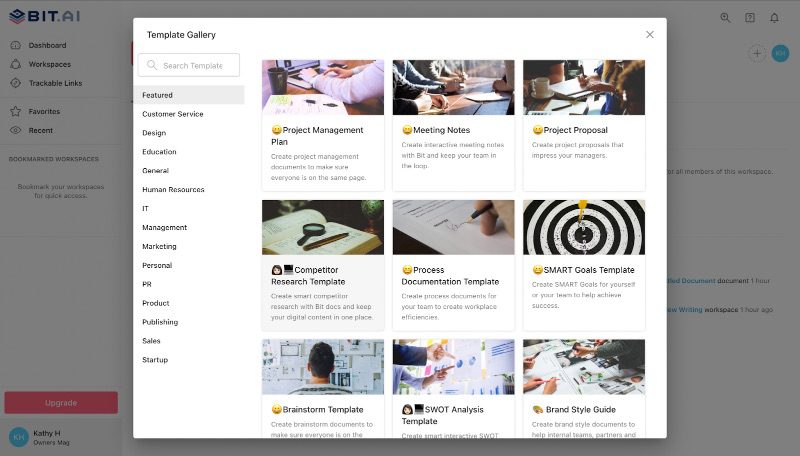 Bit offers a huge range of templates, with themes geared towards managers, marketers, designers, educators, and much more. Some of these are designed to function as static documents, such as thesis papers. Others can be hubs for entire business processes, like the video production template.
After trying out a few of these templates, they're great at showing off all of Bit.ai's functionality, but they're useful even if you don't use Bit for everything. They offer great templates for outlining your processes, making it easier to set a roadmap and including things you might not have thought of.
Importing documents into Bit.ai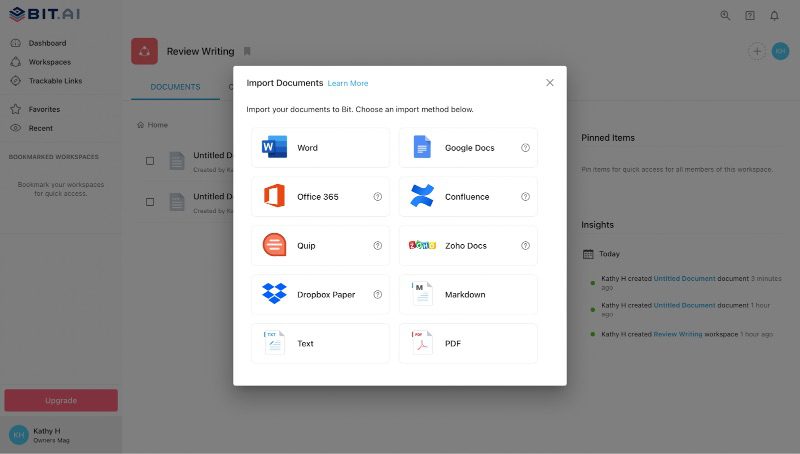 While Bit.ai professes to support a massive range of file types, their import menu is a little peculiar. You can choose to import from "Word" (which just allows you to import .docx files from your computer), from a number of cloud-based sources, or Markdown, .txt, and .pdf files.
The strange thing is, you can't click on "Word" and then upload a .txt file, nor can you click on "PDF" and upload a Word doc. I have no idea why it's formatted like this, but it made my upload attempts very confusing.
Not to mention, formatting isn't included when you upload, and the first two uncommon file types I tried (Pages and Final Draft) were both incompatible.
Bit.ai Review: Final thoughts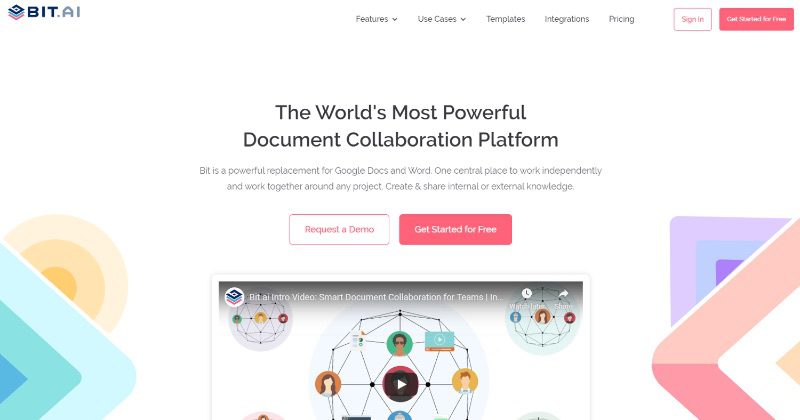 So, how does Bit.ai live up to its thesis statement? Is it really "the world's most powerful document collaboration platform?"
Eh, I don't know about powerful. It's mighty useful, and certainly more business-oriented than any of its major competitors. But it's actually a little lacking as a writing tool. You can't choose a font, there's no toolbar, and there's limited formatting options.
There are some good resources here for content management. The templates are stellar, and it has some of the easiest tools for cross-referencing other documents that I've ever seen. However, I've definitely seen tools that make it easier to organize documents and upload from your device.
Final grade: 6/10 😐
How a Startup Incubator Can Accelerate Your Business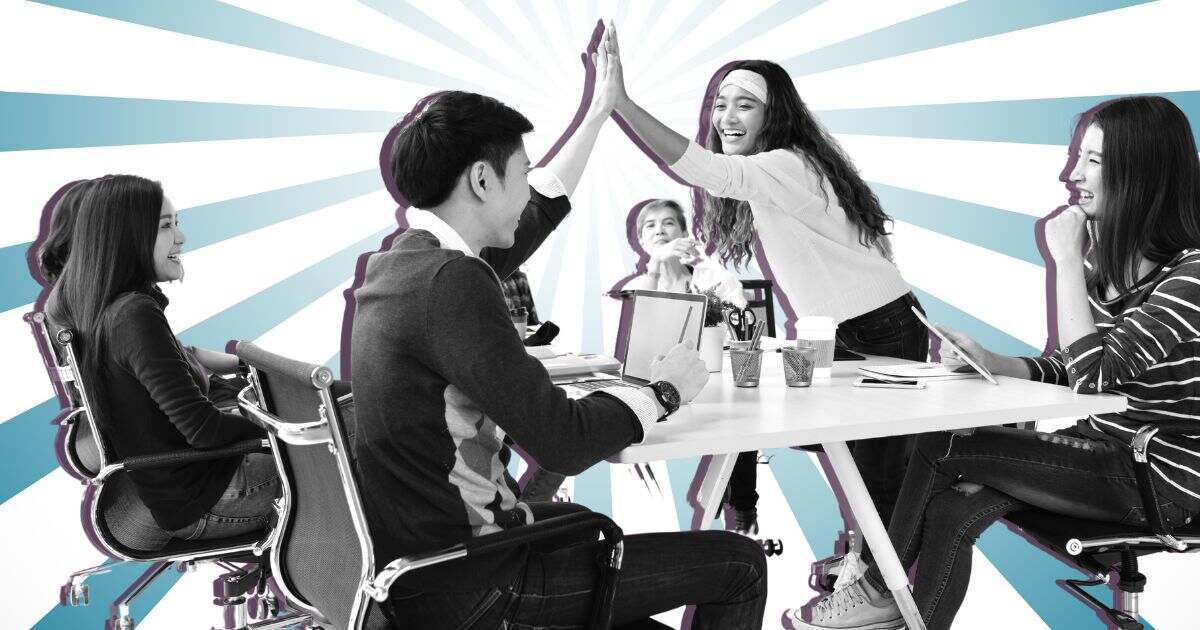 In today's fast-paced and competitive business landscape, startups often find themselves navigating a maze of challenges that can hinder their growth and potential.
This is where the concept of a startup incubator comes into play as a guiding light for emerging ventures. A startup incubator is more than just a physical space; it's a dynamic ecosystem designed to nurture and propel early-stage ventures toward success.
In this article, we'll tackle some of the most common questions surrounding incubators. For instance – what is the role of a startup incubator? How does it differ from an accelerator?
And most importantly, how can it optimize your business?
Let's begin!
What is an incubator in a startup ecosystem?
In a startup ecosystem, an incubator refers to a supportive environment or program designed to help early-stage startups grow and develop.
Incubators provide a range of resources and services to entrepreneurs, typically for a fixed period of time, with the goal of nurturing and accelerating the growth of their businesses.
Here's the usual process of how an incubator supports a startup:
Onboarding
Startups who applied and were accepted are welcomed into the incubator with an orientation session. During this phase, startups get an overview of the program's structure, expectations, and available resources. They also meet their mentors, advisors, and fellow cohort members.
Mentorship and Guidance
Startups are paired with mentors who have relevant industry experience or expertise.
Regular mentorship sessions provide guidance, feedback, and insights to help startups navigate challenges and refine their strategies.
Workshops and Training
Incubators organize workshops, seminars, and training sessions on various aspects of entrepreneurship. Topics covered during the startup incubator program may include:
Business planning
Marketing strategies
Product development
Legal and regulatory matters
Fundraising
Access to Resources
Aside from training sessions, startups can also gain access to resources such as:
Office space
Co-working environments
Internet connectivity
Meeting rooms
Some incubators provide access to shared equipment, startup software, and other tools needed for product development.
Networking and Events
Incubators often facilitate networking events, pitch sessions, and demo days where startups can showcase their progress to potential investors, partners, and the broader community.
Business Development
Startups work on refining their business models, products, and market strategies. They receive support in identifying their target audience, creating a value proposition, and developing a sustainable revenue model.
Funding and Investment
Incubators may provide introductions to potential investors, venture capitalists, and angel investors Startups also learn about different funding options and how to pitch their ideas to secure investment.
Graduation
Successful completion of the incubator program results in a "graduation" for startups.
Graduated startups may continue to receive support through alumni networks, ongoing mentorship, or access to incubator resources.
Startup Incubator vs. Accelerator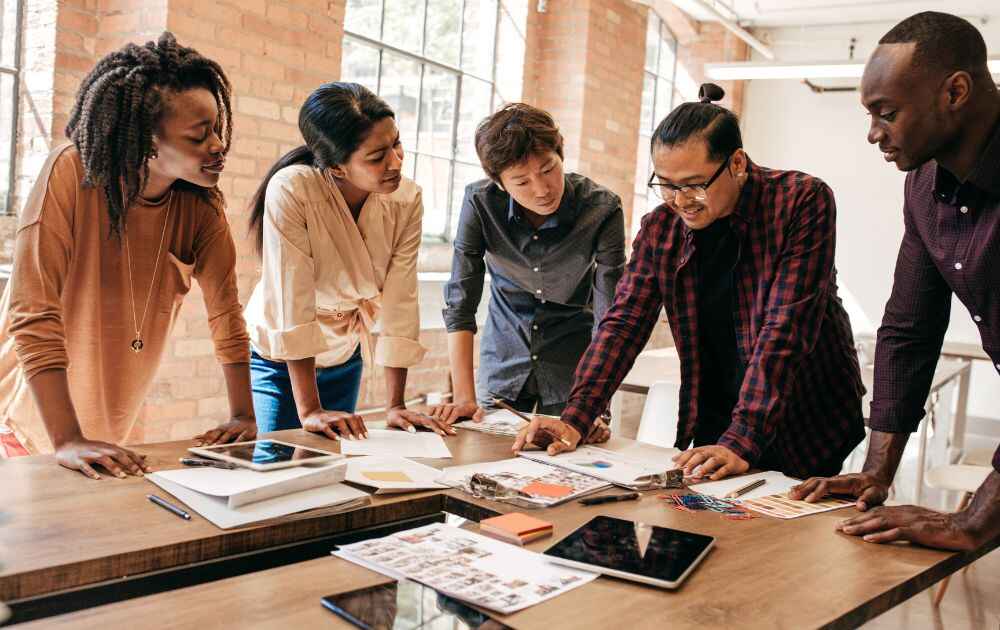 A startup incubator and a startup accelerator are both support programs designed to assist early-stage startups, but they have distinct characteristics and objectives. Here's a comparison between the two:
Focus. Incubators typically have a broader focus and cater to startups in various stages of development. They often work with startups that are in the ideation or early development phase. Accelerators, on the other hand, are more specialized and typically work with startups that have a viable product or service and are ready to scale rapidly. They focus on accelerating growth and reaching key milestones quickly.
Stage. Incubators are well-suited for startups that are still refining their business models, conducting market research, and building their initial product or service. Accelerators, meanwhile, are best suited for startups that have a minimum viable product (MVP) and are seeking to refine their business model, gain traction, and secure funding to scale.
Mentorship. A startup incubator provides mentorship and guidance, often with a focus on helping founders refine their business ideas, develop prototypes, and validate their concepts. On the other hand, an accelerator's mentorship is often geared towards specific aspects of growth, such as scaling operations, marketing, fundraising, and product-market fit.
Startup Incubator Examples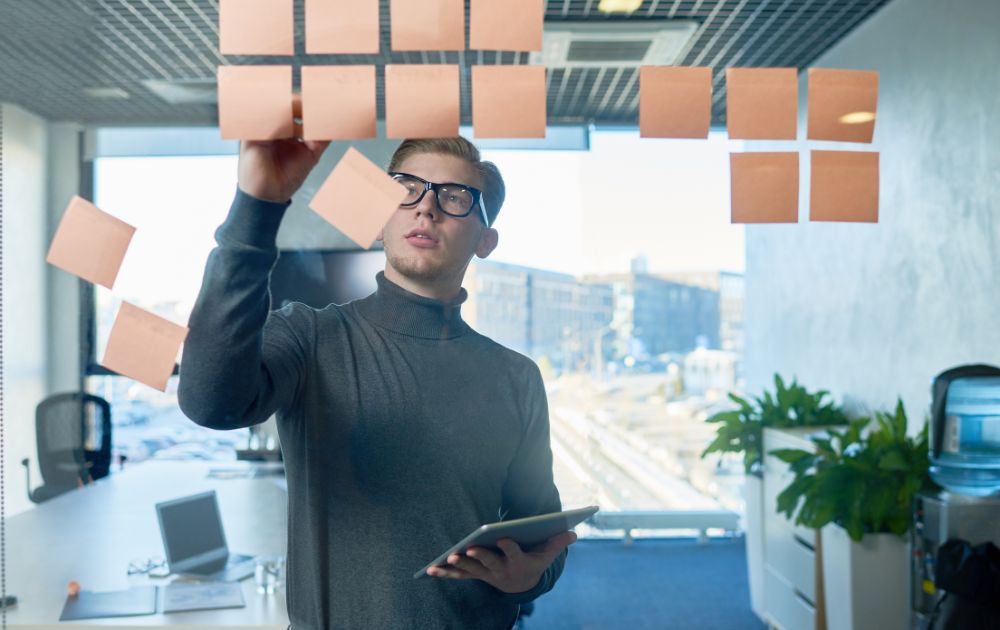 If you're looking for the best startup incubators in the world, here are a few you of the most popular ones to consider.
1. Y Combinator
Situated in the USA, Y Combinator is considered one of the best startup incubators which has played an instrumental role in fostering the growth trajectories of some of the most renowned startups globally. The Y Combinator program spans a duration of three months, during which startups receive a funding injection of $500,000, albeit subject to certain conditions.
Subsequently, founders are immersed in a sequence of mentoring and refinement initiatives that culminate in the prestigious Demo Day. Here, founders showcase their concepts to an audience comprising investors and handpicked media representatives.
Mentees: Airbnb, Dropbox, Coinbase, Gitlab
2. Techstars
Techstars directs its energy toward nurturing startups rooted in technology. Since its inception in 2006, Techstars has been a driving force behind the growth of numerous startups. Annually, they select more than 500 fledgling companies, providing them with up to $120,000 in investment and the invaluable chance to partake in mentorship programs.
Backed by an impressive funding sum of $21.3 billion, Techstars stands out as a reliable choice for technology-oriented startups. Within its portfolio of activities, Techstars hosts several high-profile events and initiatives, including Startup Week and Startup Weekend.
Mentees: Uber, DigitalOcean, SendGrid
3. 500 Startups
500 Startups operates as a dual-purpose platform, functioning as both an accelerator program and a seed fund dedicated to startups. Positioned primarily as a venture capital entity, they proudly proclaim a management portfolio worth $2.7 billion. Their primary interests converge on sectors where technology, innovation, and capital growth converge harmoniously.
Their extensive investment history spans more than 2,600 startups worldwide, underscoring the maturity and comprehensiveness of their accelerator program across diverse markets.
Mentees: Grab, Canva, Credit Karma
Frequently Asked Questions (FAQs)
Do I need an incubator for my startup?
If you're in the early stages, lack experience, and could benefit from structured guidance, resources, and mentorship, an incubator might be valuable. However, if you're aiming for rapid growth and have a clear roadmap, an accelerator could be more appropriate.
Do startup incubators provide funding?
Yes, many startup incubators provide funding as part of their support package. However, the funding offered by incubators can vary widely depending on the specific program, location, and the terms of the agreement. Some incubators offer direct funding to startups, while others may connect startups with potential investors or provide resources to help them secure funding elsewhere.
Preparing the Shift to Mobile eCommerce: Tips + Tools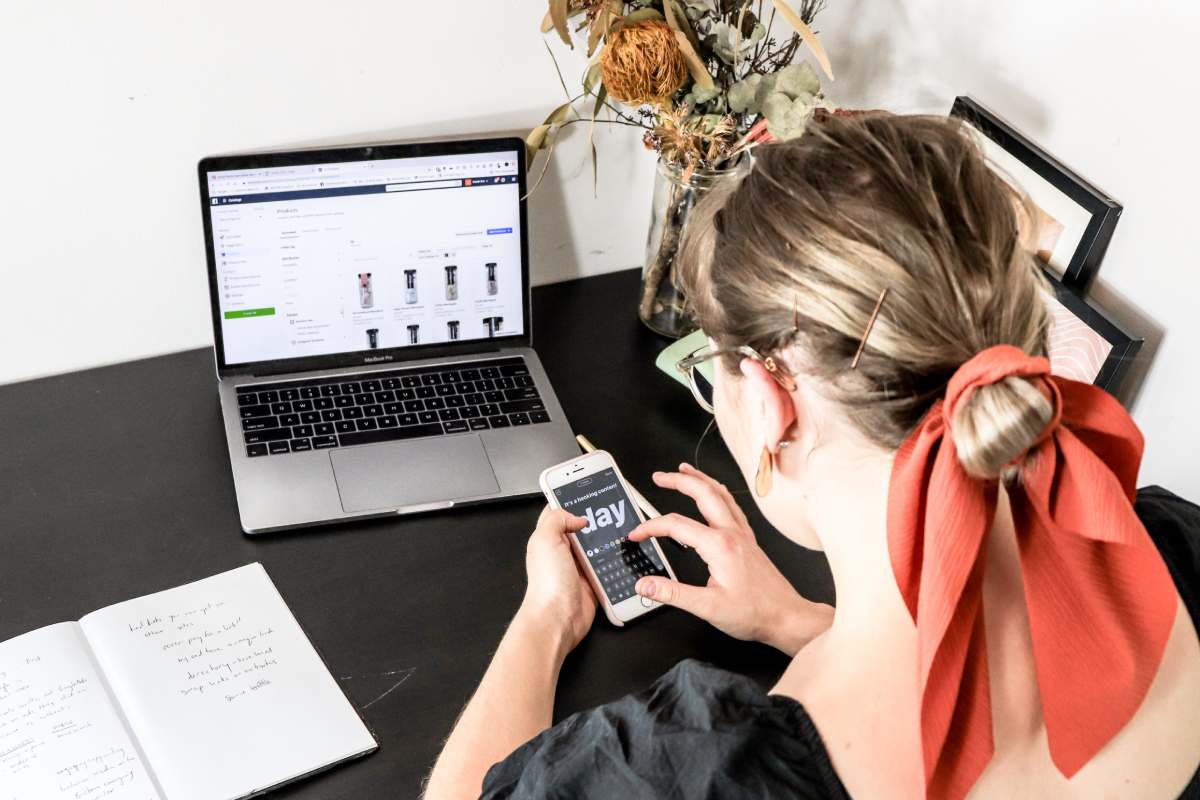 We Are Social reported that around 50% of the 16 to 64 demographic use their mobile to purchase something online weekly. With those in mind, your eCommerce business shouldn't be confined to one place. It's essential that you have a website and social media sites. Plus, don't be afraid to list your products other than those platforms. Here's how to make a successful shift towards mobile eCommerce.
1. Use Website Builders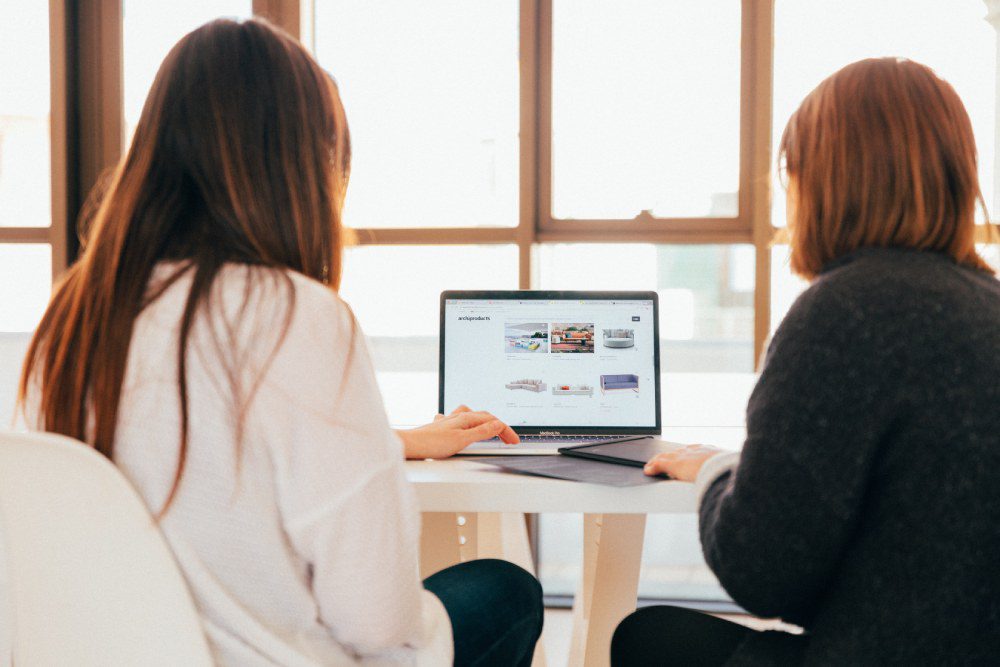 Most website builders nowadays can optimize your eCommerce site on the desktop or mobile. These tools help you design and layout your website and make tweaks before publishing it. Moreover, you can add pages, such as blogs, products, and contact pages, to make your eCommerce site operational.
You don't need to hire a web designer or developer immediately when creating your site on these builders. It's ideal for new eCommerce site owners, considering you want the business up and running from Day 1 without any hassle.
2. Set Up Secure Payment Methods
One way to enhance your customer's experience in your eCommerce site is setting up payment gateways. Although you install payment gateway plug-ins on your desktop, it's crucial that it's working on your mobile site, too. This way, your customers won't experience any mishaps or issues when paying via mobile.
3. Widen Reach with Social Commerce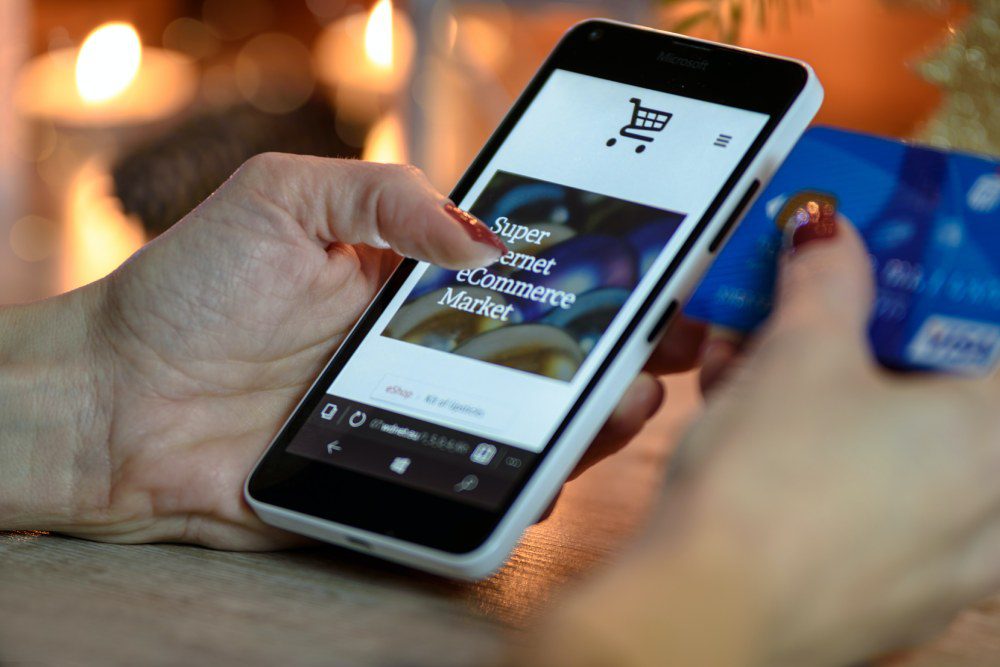 Mobile eCommerce isn't only about a mobile eCommerce app. After all, it's a catch-all term to describe all eCommerce-related strategies done on mobile. Facebook, Instagram, and TikTok have opened avenues for eCommerce sites to integrate their store into these platforms. Plus, social media sites are easily accessible on phones, allowing customers to browse anywhere.
You can promote your best-sellers and new products on these platforms. Then, ensure that you link to your website. This way, your customers can view other products, regardless of where they're browsing them.
4. List Products on Other Relevant eCommerce Marketplaces
Even though you have a website, you can reach more people when posting items on other eCommerce stores. This allows you to get more exposure. It's possible that your competitors are in the same marketplace. However, if you have the correct copy and high-quality images, your customers are likely to buy your products.
5. Develop an App or Hire an App Designer and Developer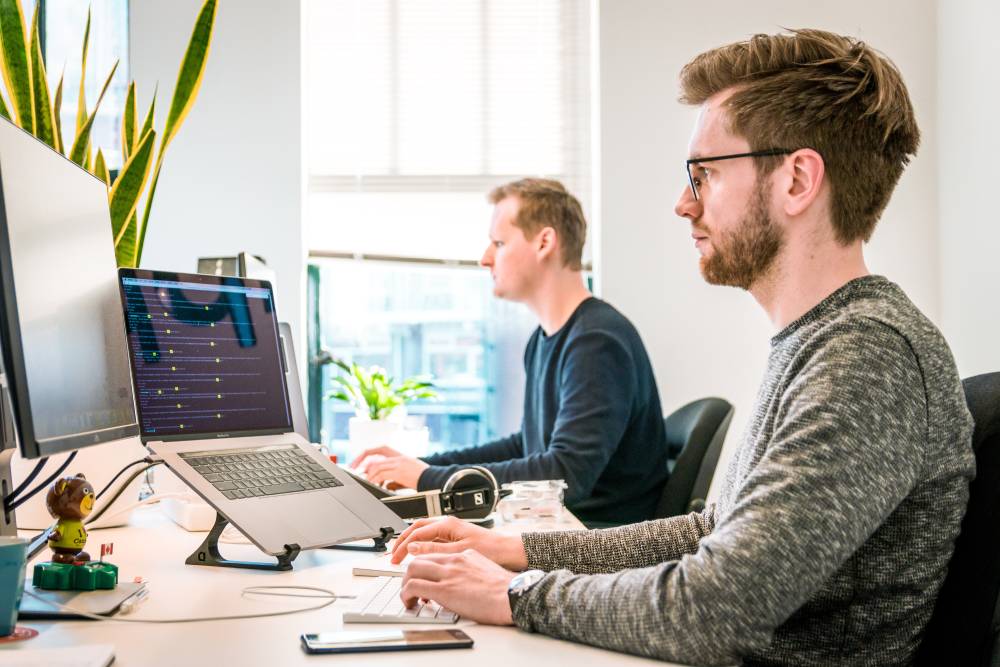 Not all eCommerce sites have an app for their eCommerce products. But you can change the game by having one for easier browsing and a smoother experience. However, app development is challenging for non-developers. There are no-code app makers to use for your new app.
Or, if creating an app is too tedious, hiring an app developer and designer is a much better alternative. They have the know-how to create an optimized app for your eCommerce site. You can find them on freelance sites like Fiverr or Upwork.
Mobile eCommerce Tools
1. Shopify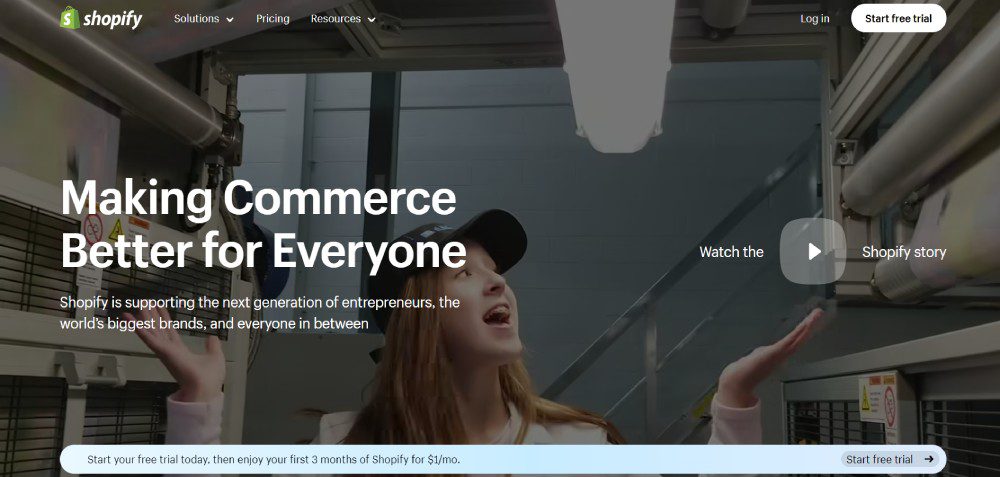 Shopify is one of the top eCommerce tools for all businesses. You can build a site, sell online, market your products, and manage your business. You don't need experience developing or designing a website on Shopify. The eCommerce platform has a no-code website builder, letting users create sites in minutes. Additionally, Shopify allows you to integrate apps into your online store, including payment gateways.
2. Wix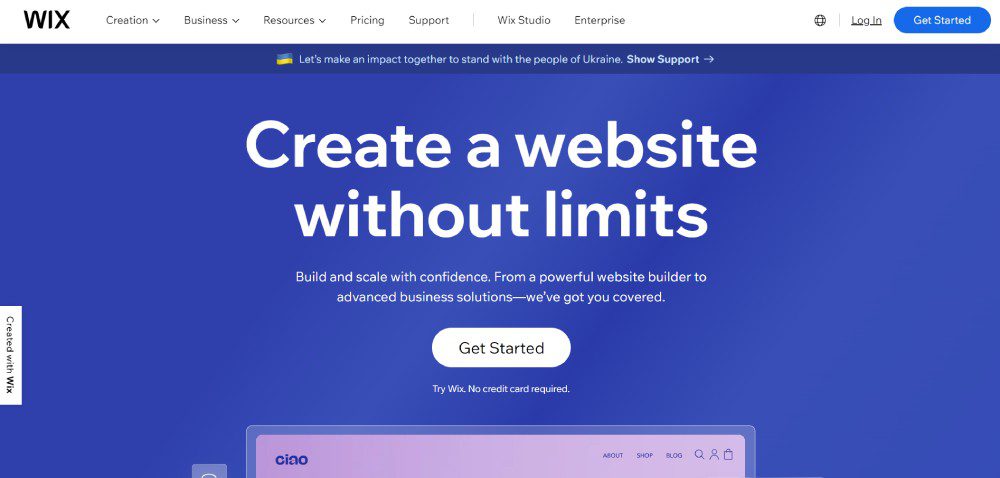 Another contender in website building is Wix. Like Shopify, it's fast, easy, and simple to create and design a website. Their web design feature, "Editor X," allows you to customize your site. Also, you can use their Wix Payments feature. It's their solution for all payments, allowing customers to pay via Apple Pay, credit card, and other payment methods.
3. Stripe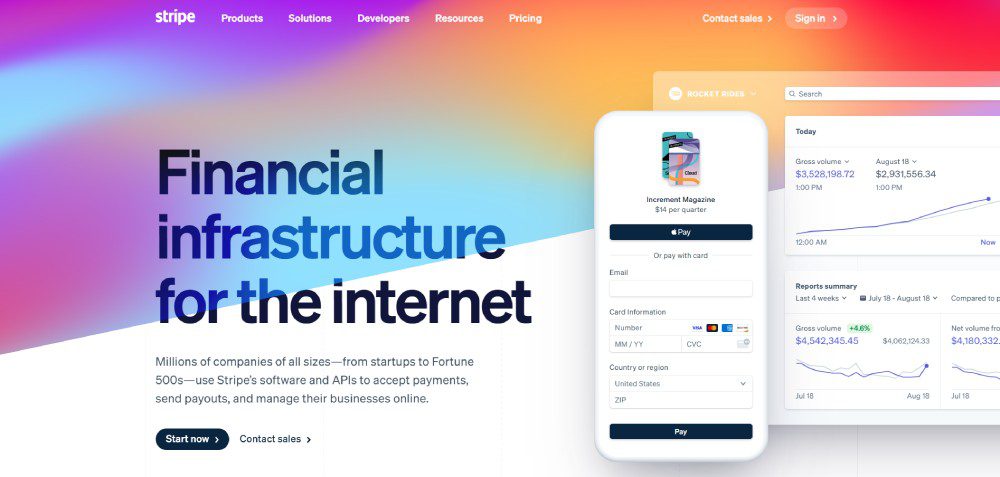 If you need a payment method solution, Stripe is one of the best eCommerce payment tools! You can accept payments globally. Plus, Apple Pay and Google Pay are two payment methods to integrate into your Stripe account. Stripe is also advanced because it can detect fraud and block it. Plus, you can increase conversions and launch subscriptions.
4. PayPal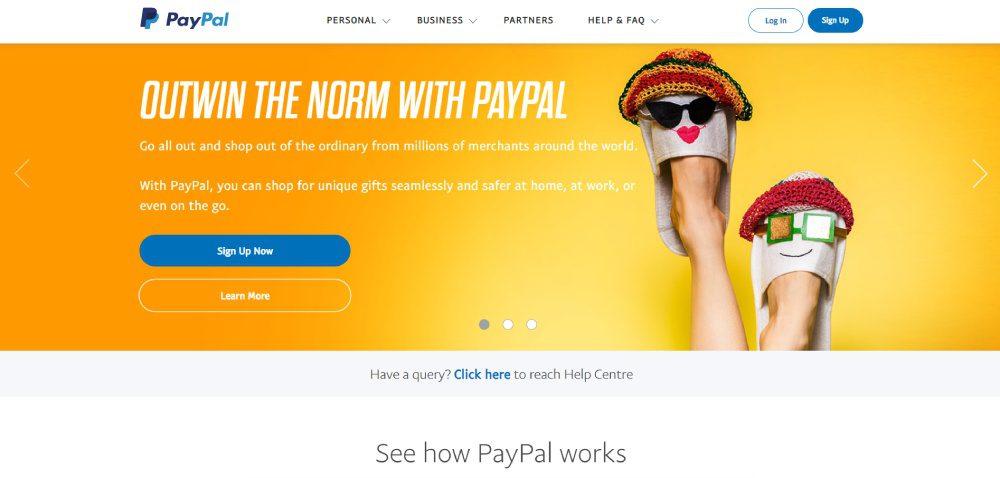 An alternative to Stripe payments is PayPal. As one of the oldest payment methods, you can trust this tool for easy payments. You can install PayPal for your checkout needs. Plus, you can even request payments! Additionally, PayPal accepts credit and debit card payments worldwide!
5. Sked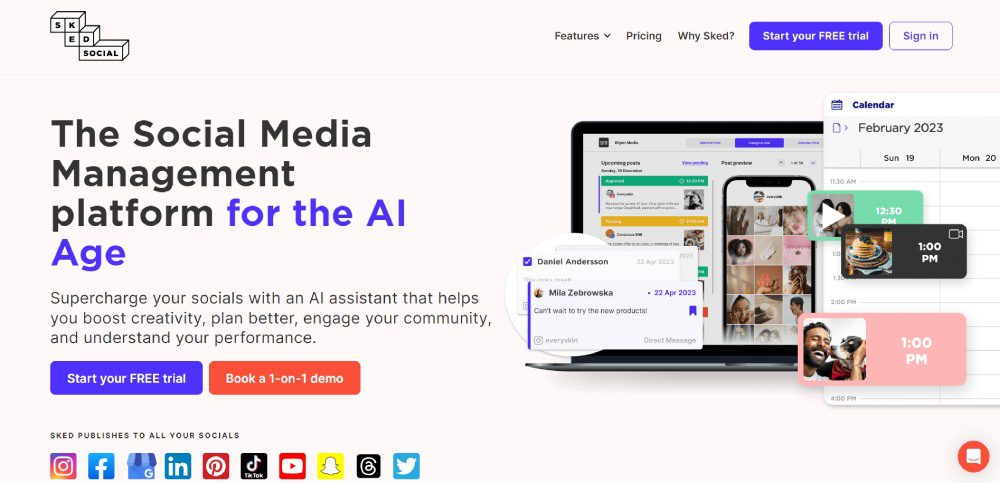 Don't have time to post all the time? Consider Sked as your social media management tool. You don't need to publish and tag your posts manually. Sked helps you tag posts directly on their dashboard. You don't have to worry about losing your product tags. Plus, Sked will add your shoppable posts in one gallery!
Post your products on these sites:
Instagram
Threads
Facebook
TikTok
Twitter
Pinterest
YouTube
6. Planoly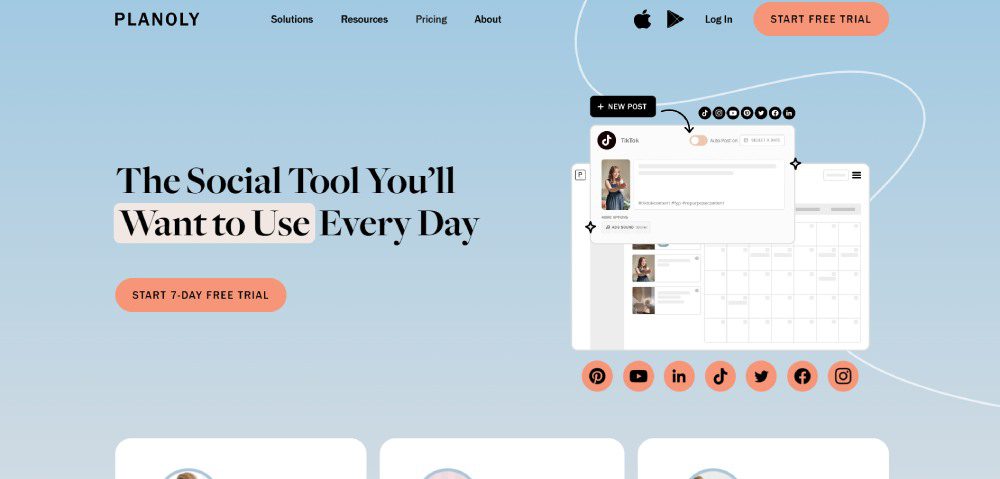 Another social media management platform to consider for your mobile eCommerce needs is Planoly. Like Sked, Planoly enables users to tag shoppable posts without leaving the social media management platform. You can post your products with Planoly:
Instagram
TikTok
Facebook
Twitter
Pinterest
YouTube
7. Canva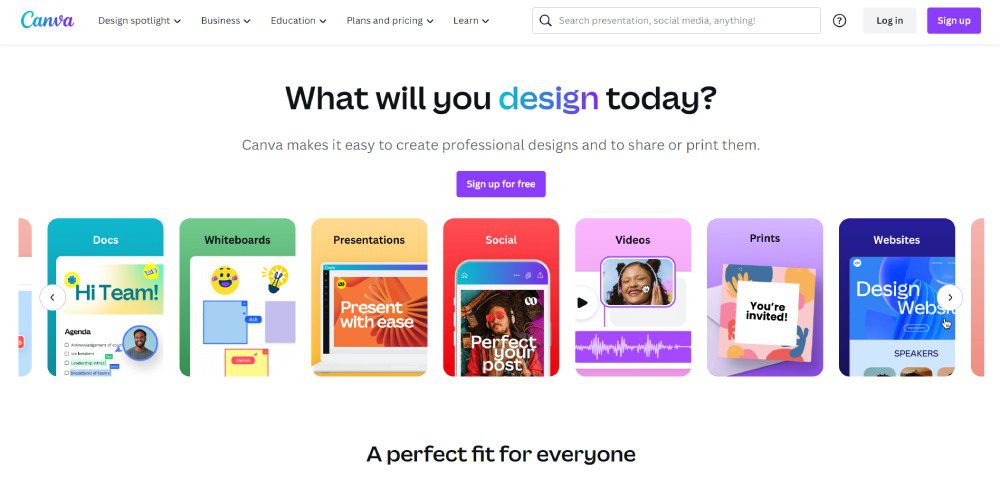 Content creation tools are necessary to make your mobile eCommerce strategies successful. Canva is one of these tools to promote your eCommerce site and products. You can use the abovementioned social media schedulers or other options. It's easy to create designs for your social media platforms. Or you can create custom designs for your website and post them on other eCommerce marketplaces.
8. Jotform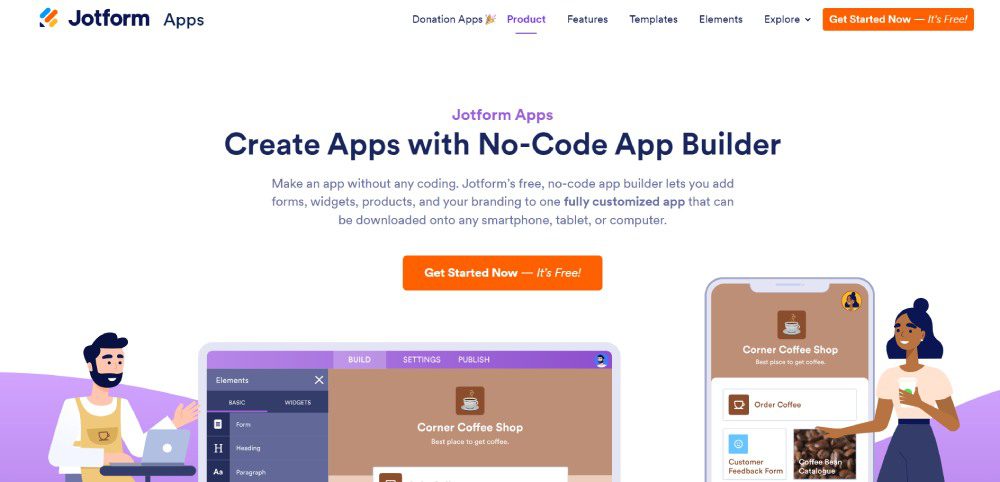 If you want a simple yet functional app, you can create one with Jotform! They use a drag-and-drop model when you build and design your app. Plus, you can use their templates to build your app in minutes. Finally, you can share your app with a QR, which will download the app to your customers' devices.
9. Glide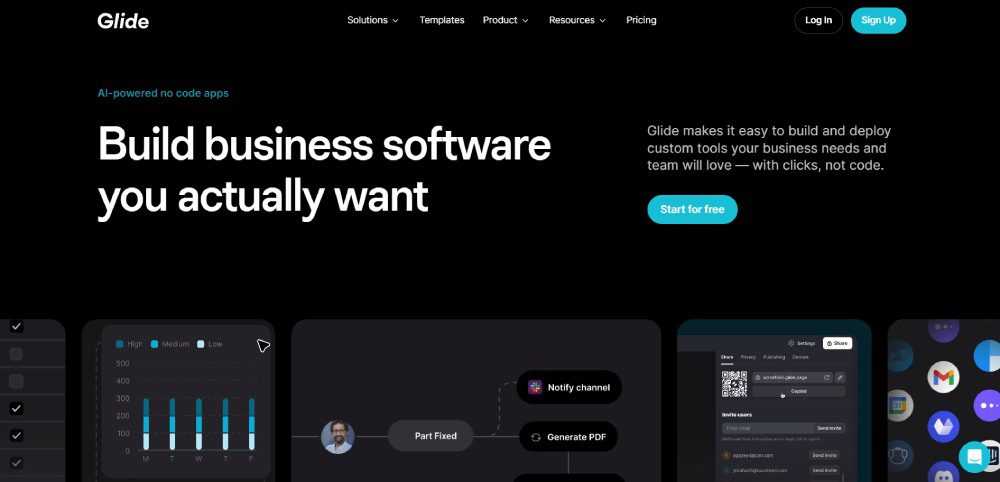 Glide is another no-code option to consider when building your app. Like Jotform, you can create using templates and customize your app design. Additionally, you can integrate productivity tools into creating your app and automate workflows!
10. Buildfire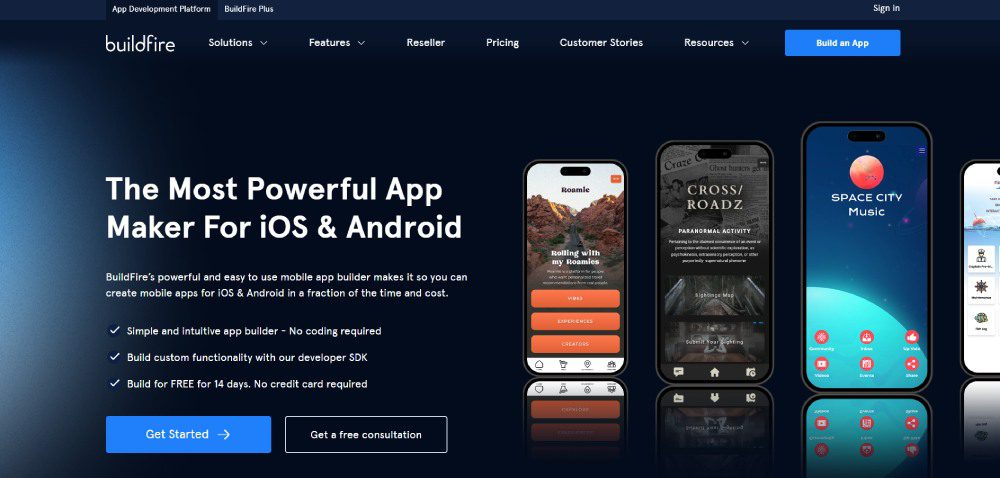 Our final mobile eCommerce tool is Buildfire! They have a dedicated eCommerce solution that allows you to sync your products and organize your inventory. You can even add a notification so users are informed when their products are in stock or when they need to complete checkout.
How to Grow a Business on TikTok: 8 Branding Strategies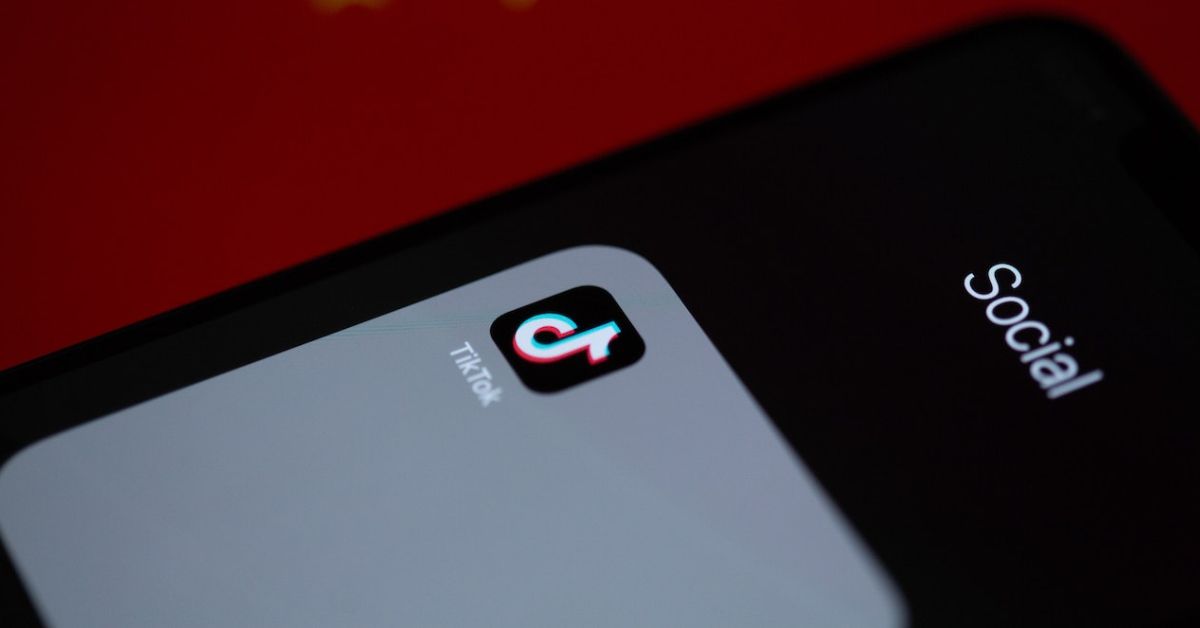 With over 1 billion average monthly active users, TikTok provides new opportunities for businesses to engage with audiences. TikTok for Business has emerged as a dynamic social media marketing channel that helps small businesses grow. Have you ever wondered how to grow a business on TikTok in a highly competitive social media marketing world? Explore the best TikTok branding strategies that could help your business reach a massive audience. 
1. Choose Your Niche Topic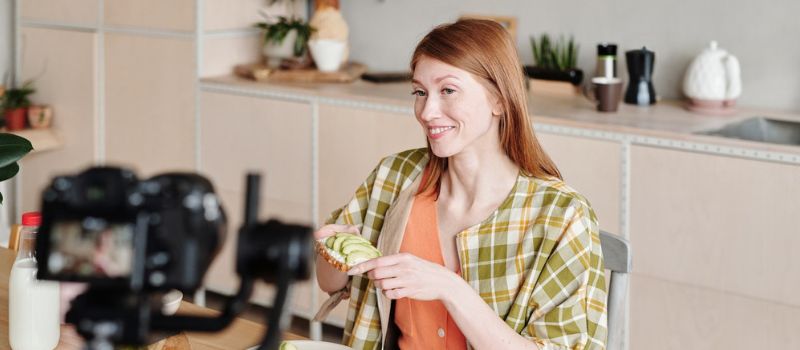 Like most social media platforms, you must create and share-worthy content to be popular. You must create consistent branding if you've chosen TikTok to promote your brand. The possibilities to produce excellent content are endless. Pick a more familiar topic and share your knowledge and experience about it.
First, research your competitors to see the types of content they post on the platform. Then, try your best to produce better content to outrank them. Likewise, monitoring and analyzing user feedback will let you understand whether or not you are moving in the right direction.
2. Create Engaging Content
Working with TikTok influencers and putting hashtags is crucial for promoting your brand to a large audience, but let's face the truth: these strategies will only work if the content you share is balanced.
Remember that on TikTok, you only have 15-60 seconds to convince the users to follow you. So, pay more attention to the quality of content rather than posting irrelevant things just to be active.
Be sure to create a pleasant, understandable video, as this is the first thing that catches a visitor's attention. As a creator, you must ensure the correct design is used for all posts. Think about the captions of your videos. If you need more insights, read our blog about what to consider in creating a TikTok content strategy.
3. Work with Influencers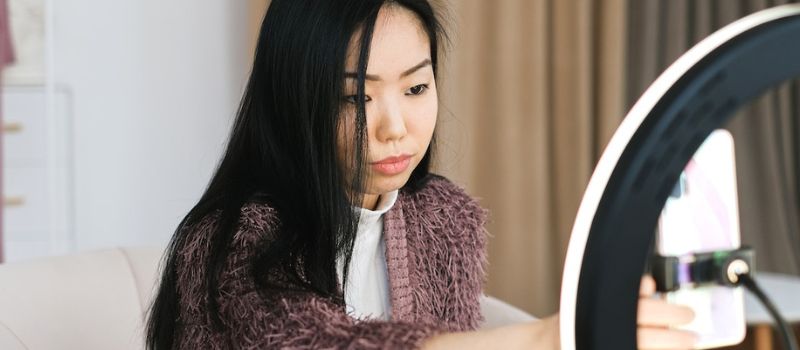 TikTok influencers may be known for their small audiences compared to Instagram influencers. But, reaching out to target users will help you promote your brand or company.
Develop professional partnerships with influencers whose audience might be interested in your brand and will likely buy. This is similar to the principles of Instagram advertising works.
Tapping influencers into the TikTok platform is one way of producing high-quality content. It also enables you to get more sponsored publications. So, if your budget allows partnering with the influencer to promote your product, go for it!
4. Join a Hashtag Challenge
The TikTok hashtag challenge is a dynamic marketing strategy that encourages users to participate in creating and sharing content about a specific theme. The goal is to generate user-generated content that aligns with your brand's message, values, or products. It also aims to drive user engagement and increase brand visibility.
TikTok content creators might have a limited following compared with Instagram influencers. Nevertheless, the key lies in connecting with your desired audience to market your business effectively. Collaborating with influencers whose followers align with your brand's appeal can attract potential customers inclined to purchase. This process is similar to the principles of advertising on Instagram.
5. Collaborate with Other Creators Via TikTok Marketing Campaigns
Sometimes, you want your brand to reach a large audience, but your budget is limited. In such situations, a partnership with content creators or other brands may work for you.
For instance, if you work in the fashion industry and want to promote your company, you may find other people from this field with a solid following for potential collaboration. Reach out and tell them you're interested in a partnership project. The mutual potential benefits of collaborative projects are noticeable, so there is a high chance someone will take up your suggestion.
6. Invest in Advertising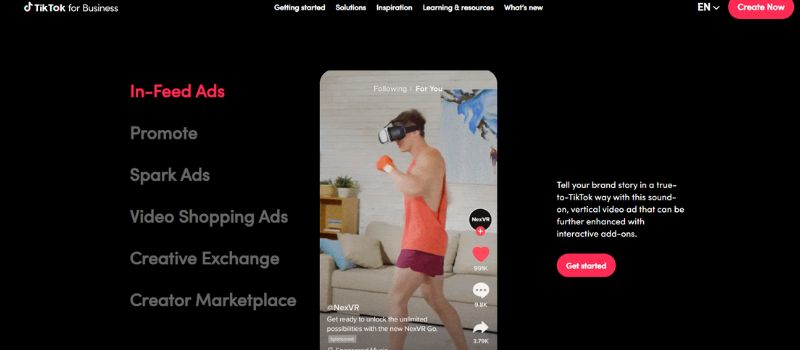 TikTok introduced a specialized advertising system, benefiting brands from a large user base. TikTok offers three types of digital advertising:
Native In-Feed Ads
Hashtag Challenge Ads
Brand Ads.
Brand ads are the most efficient way to drive traffic to your landing page. And when it comes to targeting TikTok ads, there are two options:
Interest Targeting. Like Facebook ads, this option lets you pick an interest relevant to your target audience. The platform shows ads to a particular group.
Behavioral Targeting. This ad targeting type allows you to advertise to people based on their behavior within the last week or two.
7. Keep Up with Trends and Make Them Work for Your Business
As you've already noticed, TikTok is full of trends. This is a social network where trends change over time. It ranges from popular songs, video effects, challenges, and hashtags. But how do we identify a trend among millions of videos on TikTok? Keep up to date by tracking hashtags and themes. You must follow these trends and analyze how your business can benefit.
8. Monitor and Assess the Results of your Campaigns
Hashtags and creativity are all good, but remember that a fundamental element of any marketing strategy is evaluating the results of a campaign. Using an analytics tool, you can get valuable insights from your promotional efforts and how to improve them. If you need more engagement, consider what mistakes could have caused such an effect and how to fix them. Your clips may be underperforming because they're not funny enough. Updating yourself with analytics is a powerful way to enlarge your audience and generate more sales.
Conclusion
TikTok stands as a significant milestone in the evolution of contemporary social media. Centered around interaction, it has attracted millions of Gen-Z users and become the most active advertising channel. With these eight branding strategies at your disposal, you'll be able to understand how to grow a business on TikTok. Once you've learned the basics, showcasing your product or brand to a large TikTok community will be easier.