Betty White Was Always A Treasure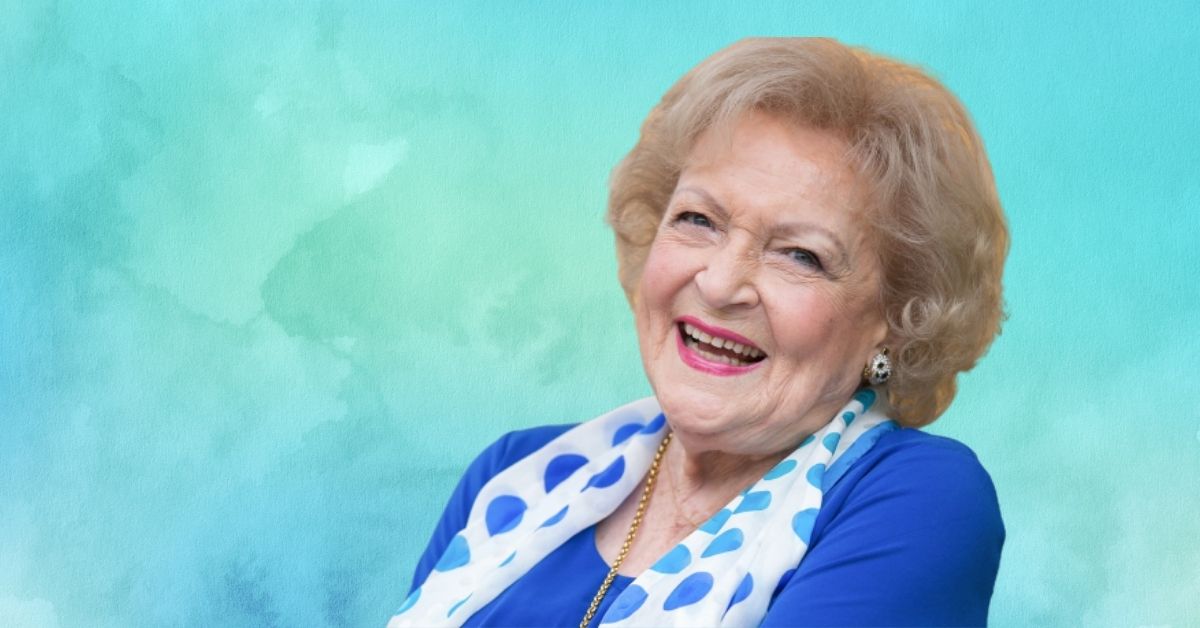 It shouldn't be a surprise when a 99-year-old woman passes. And yet, it was shocking when Betty White passed away just 18 days from her 100th birthday.
Ryan Reynolds said it best:
"she managed to grow very old and somehow, not old enough.
"We'll miss you."
Beloved by all, Betty White entertained the masses for seven decades. She left a legacy unlike any other and lived a life few people could. Many know her from Golden Girls, The Mary Tyler Moore Show, Hot In Cleveland, and her hosting stint on SNL.
But there was so much more to Betty White. Here are some facts about her that you may not have known.
She Won A Guinness World Record In 2018
Betty White has worked in television longer than anyone else in the industry. Her career began in 1939 when she and a classmate danced and sang songs from The Merry Widow on live TV. Her entertainment career stalled when World War II broke out. She worked in radio in 1949 and that's when her career launched with her own show The Betty White Show.
Betty's career was at an all-time high in the 1970s when she joined the cast of The Mary Tyler Moore Show as Sue Ann Nivens, the "happy homemaker," for which she won three Emmys. She later scored the role that she would be best known, Rose Nylund in Golden Girls. 
Betty would make guest appearances on shows until her career had a resurgence in 2009 with The Proposal, starring Sandra Bullock and Ryan Reynolds. This would lead to her famous SNL hosting stint brought on by a Facebook campaign in 2010. She thanked Facebook during her monologue and said she:
"didn't know what Facebook was, and now that I do know what it is, I have to say, it sounds like a huge waste of time."
Betty scored her last major role as Elka Ostrovsky in Hot in Cleveland that same year.
She Didn't Tolerate Racism
From 1952 to 1954, The Betty White Show (first television, second named for Betty) was a daily talk and variety show on NBC. She had complete creative control and even hired a female director (unheard of at the time).
In a first for American variety shows at the time, Betty featured a black man, tap dancer Arthur Duncan, as a regular cast member. Jim Crow south threatened to boycott the series unless Duncan was removed. To which Betty replied:
"I'm sorry. Live with it."
She gave Duncan more air time. The series was quietly canceled by the end of the year.
She Loved Junk Food
"I try to avoid anything green. I think it's working."
Betty White famously loved junk food. If you could picture Betty's perfect meal it would be a hot dog, french fries, Red Vines, and vodka on ice. It's hard to imagine health professionals supporting a diet quite as "devilish," as Betty would put it, like that.
And yet, she made it to 99. Can't argue with the results. Pass the sodium.
She Believed In True Love
Despite marrying twice before, Betty found the love of her life in television host and personality Allen Ludden.
They had met on the game show Password, which Ludden worked on as a host and she was a celebrity guest. The pair married in 1963 after Ludden had twice proposed to her. He wore the engagement ring around his neck until she said yes.
In 1981, Ludden died from stomach cancer. Though they never had children, Betty remained stepmother to Ludden's three children from a previous marriage.
In an interview with Larry King, when asked if she would remarry, she answered:
"Once you've had the best, who needs the rest?"
In an interview with James Lipton of Inside The Actor's Studio, when asked what she would like to hear once entering heaven she answered:
"Come on in Betty. Here's Allen."
According to her personal assistant, who was with her when she died, her last word was:
"Allen"
The World Will Miss Betty White
Betty White was a cultural icon and widely beloved. She served her country in WWII in the American Women's Voluntary Services. She stood up against racism at a time when it would have been easier for her not to. And she entertained us all for seven decades.
Betty White died of natural causes in her home in Brentwood, Los Angeles at the age of 99.
What You Know About the Fatal Shooting on Alec Baldwin' Rust Movie Set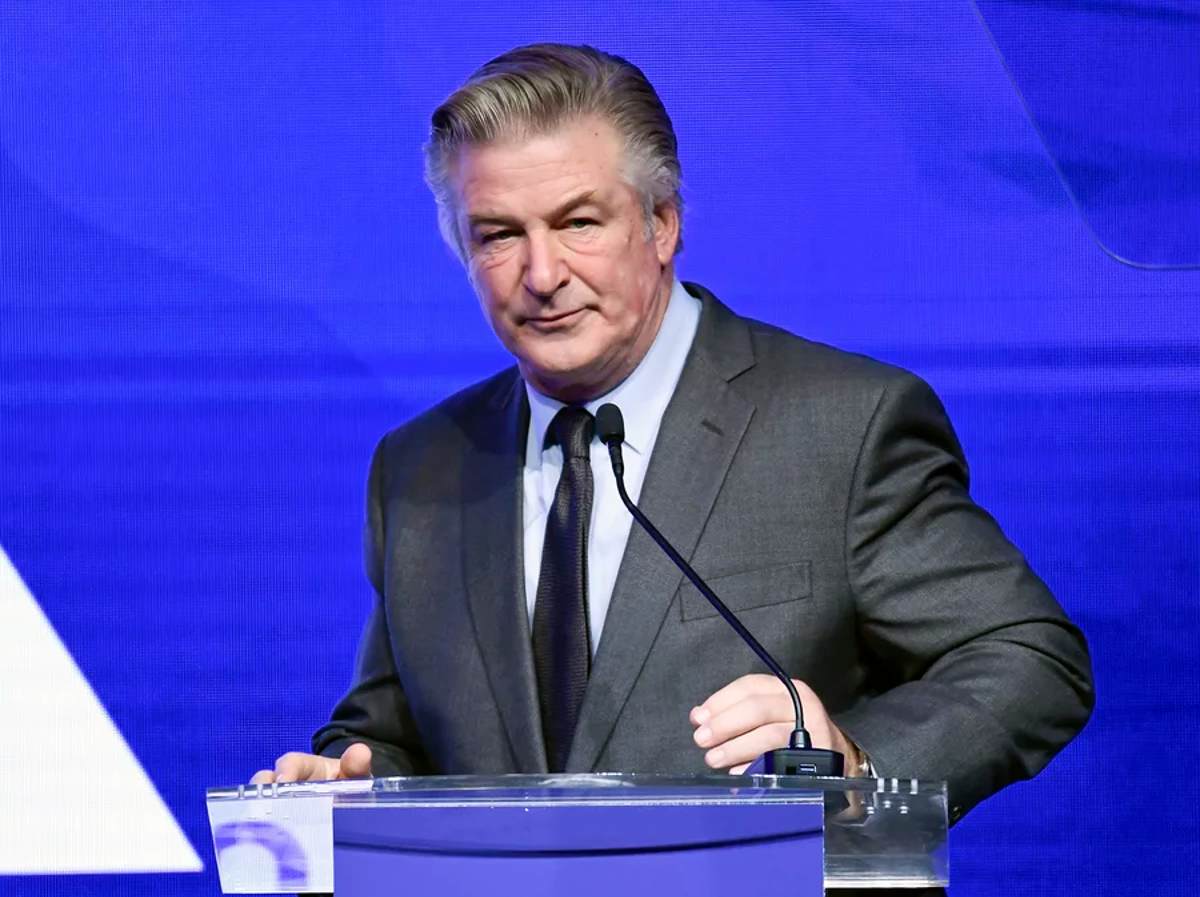 On October 21, a gun being used as a prop by actor Alec Baldwin went off on the filming site of the Western movie "Rust" in New Mexico. The unfortunate incident had killed the film's cinematographer and injured the director.  A few months after the alleged Alec Baldwin Rust shooting, the authorities issued a search warrant for the actor's cell phone. Officials believe that it could hold evidence that might be useful as they investigate the case. 
Baldwin held a revolver in one of the films' rehearsals when it fired. He had asserted that Halyna Hutchins, the cinematographer, herself asked him to point the gun off-cam and toward her armpit before firing it. Joel Souza, the director, was also hurt in the filming site at the Bonanza Creek Ranch.
Baldwin said that he pulled the hammer back at Hutchins cue and that it fired when he let go. Likewise, he said he wasn't aware that the gun contained a live bullet. 
What Investigators Found
Investigators have assumed "some complacency" in how weapons were used on the movie "Rust" set. They are preparing for charges. Plus, they have been working to identify the source of live rounds found at the filming site. 
Based on the search warrant affidavit, detectives are looking for any text messages, photos, videos, calls, or other information related to the movie and the suspected Alec Baldwin Rust shooting incident.
Court documents show that Baldwin told investigators during an interview that there were email exchanges between himself and the film's armorer Gutierrez Reed. In the emails, Reed showed him different styles of guns and that he had requested a bigger one. Baldwin ended up choosing a Colt revolver with a brown handle. 
Moreover, a search of Hutchins' phone revealed conversations about the production back in July and photos of receipts from businesses in Santa Fe.
Baldwin: "Someone is responsible" for the incident but "not me."
In a separate interview with ABC News, Baldwin said he feels mind-boggling sadness and regret over the shooting, but not guilt.
"Someone is responsible for what has occurred, and I can't say who that is, but it's not me. Honestly, if I felt I was accountable, I might have killed myself. There is only one question to be resolved, and that's where the live bullet came from." – Alec Baldwin.
Baldwin explained that he would never point a gun at anyone and pull the trigger at them. He also confirmed that Hutchins directed him to point the weapon just off-camera.
The actor also shared that 45 minutes to an hour before he figured out that a live round had been loaded in the revolver. At first, he thought that Hutchins might have been hurt or had a heart attack.
Baldwin said he met with the Rust's armorer Hanna Gutierrez Reed for a gun training session before the shoot. She appeared capable and responsible, so he assumed that she was fit for the job.
Gutierrez Reed has been in question regarding the case. However, her attorney said she did not put the round in the gun and believes she was a victim of sabotage. Meanwhile, investigators say they have found no evidence of such a claim. Baldwin recounted no manifestation that crew members were unsatisfied with safety conditions on the movie set.
Baldwin emphasized that the incident left him emotionally devastated in the same interview. When asked by an ABC reporter if his career is over, Baldwin responded, 'it could be.'
Production of Rust was suspended indefinitely while the incident is being investigated. 
For other news, read more here in Owner's Mag!
Fashion Designer Sues LEGO For 'Queer Eye' Jacket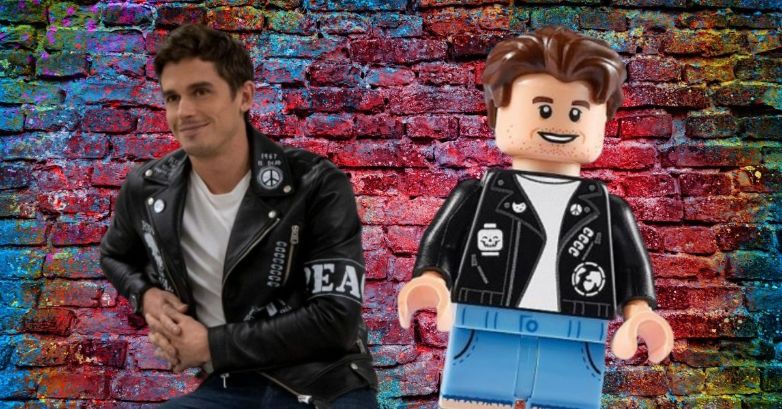 That's a mouthful of pop culture, ain't it? "Fashion Designer Sues LEGO for Queer Eye jacket."
It's true, New York-based fashion designer James Concannon has filed a lawsuit against LEGO. He claims the company made a "blatant copy" of a jacket he designed for Queer Eye cast member Antoni Porowski.
Somebody's hard for cash and attention, eh?
Concannon claims that LEGO didn't ask for permission to use the "unique placement, coordination, and arrangement of the individual artistic elements."
A side-by-side comparison of the jacket by the designer and the LEGO version show obvious similarities. They also show obvious differences in those similarities. The design has been LEGO-fied … or LEGO-ized. I'm not sure of the technical term.
Well, Did LEGO Steal The Design?
About as much as they stole Star Wars or Harry Potter. The Queer Eye LEGO set is one of the more recent in a line of sets for adult collectors. There are also LEGO sets of Friends and Seinfeld.
No word on whether Jerry Seinfeld or Jennifer Aniston are suing the iconic Danish toy company.
LEGO's lawyers did admit that they copied Concannon's sweet design. Just like they copied Chewbacca's design for their Chewbacca LEGO. Or how they copied Iron Man's design for their Chewbacca LEGO.
Now, maybe LEGO had Disney's permission to use those designs. In fact, I'm sure they had a deal worked out. Just like how Netflix, which produces Queer Eye probably has a deal with LEGO.
Concannon, being a super cool guy about all this, claims that the hit Netflix series had always asked permission to use his designs. That was not the case regarding the jacket in question. Concannon claims he gifted this brilliant and unique jacket to Antoni and never objected to its use on the show in the past.
It wasn't until LEGO released the Queer Eye – The Fab 5 Loft that the designer changed his mind.
Interesting.
Is LEGO Going To Have To Pay?
According to Julie Zerbo, founder of The Fashion Law:
"Concannon's jacket itself is not protectable. What's protectable here – and what is at issue in this case – is the skull, the peace sign, the writing, and the placement of those elements on the jacket.
"In order to be able to really make a successful and viable case against LEGO, the court will have to find that these elements are, in fact, protectable by copyright, and that LEGO's jacket replicates them in a way that is substantially similar.
"I don't anticipate that this will be an easy case for James Concannon."
I'm not sure Concannon's PR team is thrilled with the headline "Fashion Designer sues LEGO 'Queer Eye' jacket." Kinda makes the New York designer seem like a whiney, greedy wimp who's perpetuating a harmful letigious culture this country struggles with.
But what do I know?
Logan Paul Bought Fake Pokemon Cards For $3.5 Million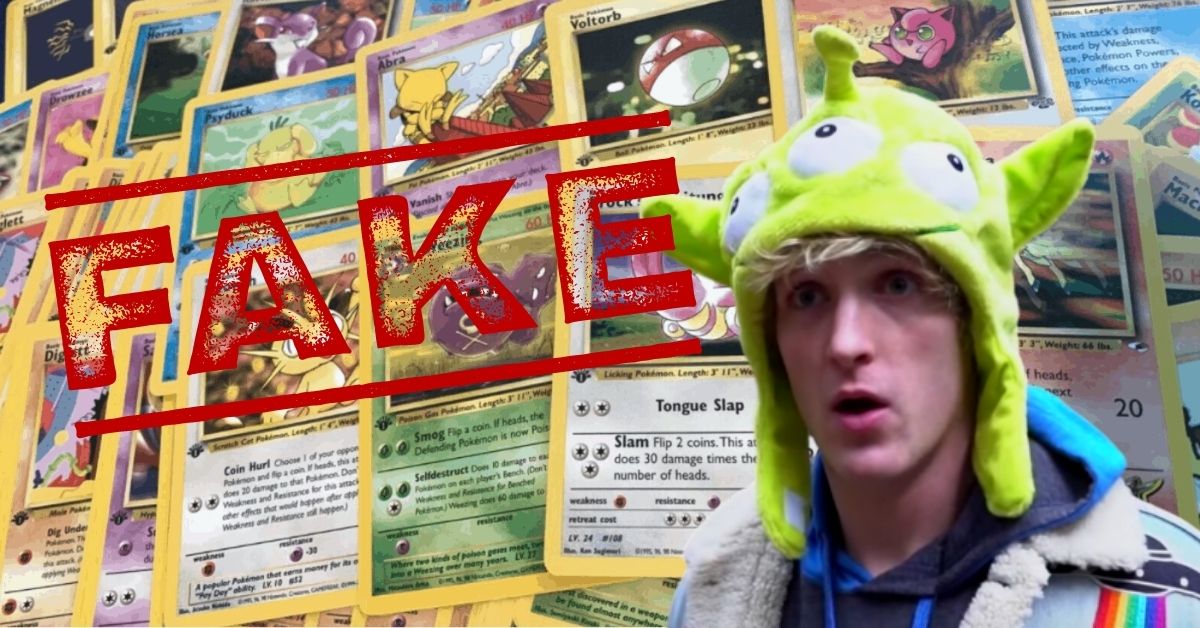 Logan Paul, YouTuber, fighter, and idiot, is a known Pokemon enthusiast. He wore his $150K Charizard around his neck at one of his fights, if you were unsure of his enthusiasm. He has spent millions on special collections. This very same Logan Paul bought fake Pokemon cards for $3.5 million dollars.
That's right. Logan Paul bought fake Pokemon cards for $3.5 million.
S#@! I Shouldn't Have Thrown Out My Old Pokemon Cards!
No, you shouldn't have. There is currently a Pokemon card rush hitting valuations in the thousands. That binder your parents told you to throw out could have been potentially worth millions.
How Did Logan Paul End Up With Fake Cards?
Paul has shared some of his Pokemon purchases on his YouTube channel. This set in particular had some people buzzing online that it was fake. In response to the speculation, Paul decided to fly to Chicago to see the Baseball Card Exchange (BBCE).
These are the card guys. The previous owner, card collector Matt Allen, claimed that this potentially fake set had been verified by the BBCE.
Seems legit, right?
Well…
In a dramatic reveal, Paul, Allen, the BBCE, and onlookers opened the boxes in question to find that they weren't Pokemon cards at all.
They were G.I. Joe collectible cards.
"We all got duped."
How exactly did the BBCE get "duped?" How did the most credible card valuation organization in the country confuse G.I. Joe for Pikachu? Do they even look at the cards they're valuing?
In the video, Allen said that he never would have purchased the set if it wasn't approved by the BBCE.
Paul, visibly angry, said in his super positive bro tone:
"I'm a super positive person, bro, and I'll always be the one to look at the bright side. And I'm trying by this is very hard." 
Bro, you spent $3.5 million on G.I. Joe cards. Did you not look at them before you dropped millions? Are you making so much money that you can get "duped" for the views, bro?
One thing's for certain. Logan Paul bought fake Pokemon cards.