These Anti MLM Communities Are Saving People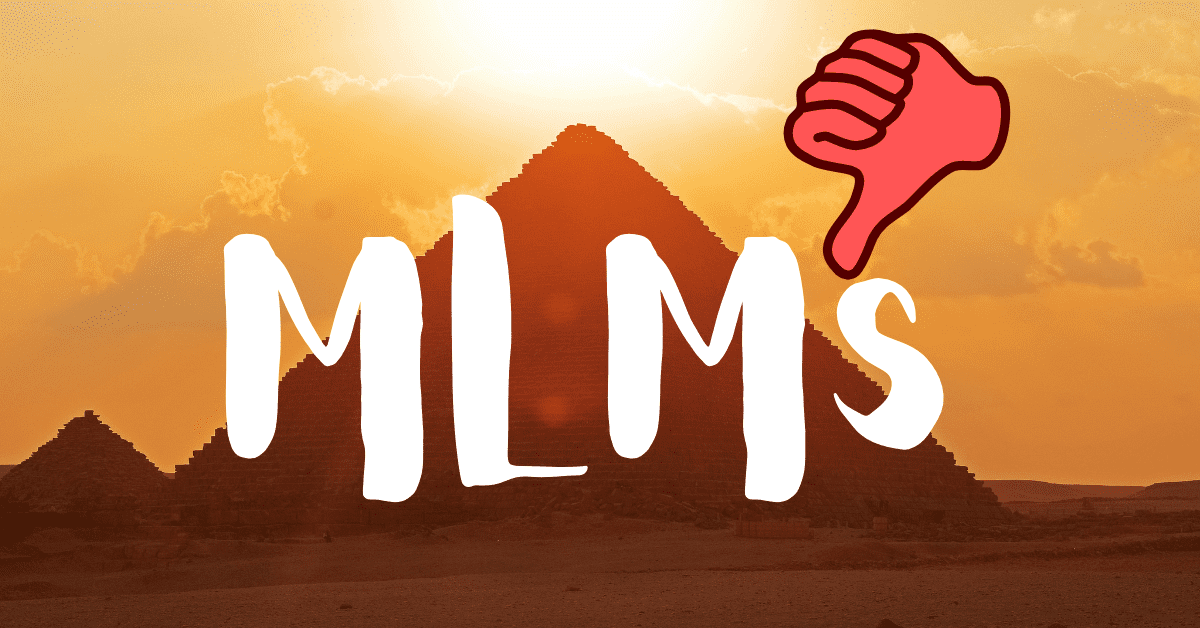 If you've ever been unfortunate enough to stumble into an MLM community online, you know that they can be a breeding ground for toxicity. But a new wave of anti-MLM communities is popping up and it's a breath of fresh air.
These communities are filled with people using their platforms to warn others about these dangerous schemes. They're also a support system for those who are still in the thick of it and they're trying to find a way out.
If you're curious about Multi Level Marketing, or you're looking for an escape, check out these four communities. 
r/antiMLM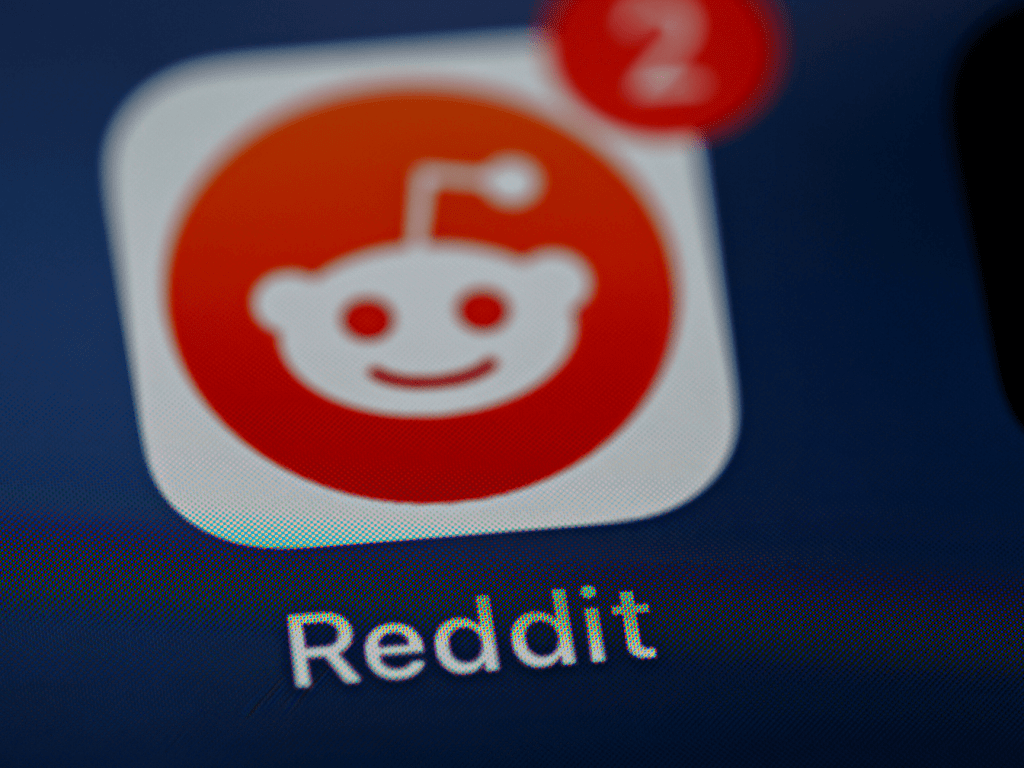 I just love Reddit. It provides a window into just about any subculture, no matter how obscure, and connects you with like-minded people from around the globe. It's honestly the easiest place to find communities with shared interests.
r/antiMLM is just one of the many communities Reddit has to offer. People will post discussions, pictures, and screenshots showcasing the horror of MLMs. The content ranges from lighthearted and funny, to downright sad. Either way, everyone here has the same idea: MLMs are harmful and predatory. Should anyone come across this subreddit, they'll be way less likely to fall for a pyramid scheme. And by subscribing to said subreddit, they are nearly eliminating all possibilities of going anywhere near an MLM. Subscribers of r/antiMLM are familiar with popular MLM companies, their tactics, and the red flags within the direct marketing industry.  They are quicker to identify this type of scam. 
The Anti-MLM Coalition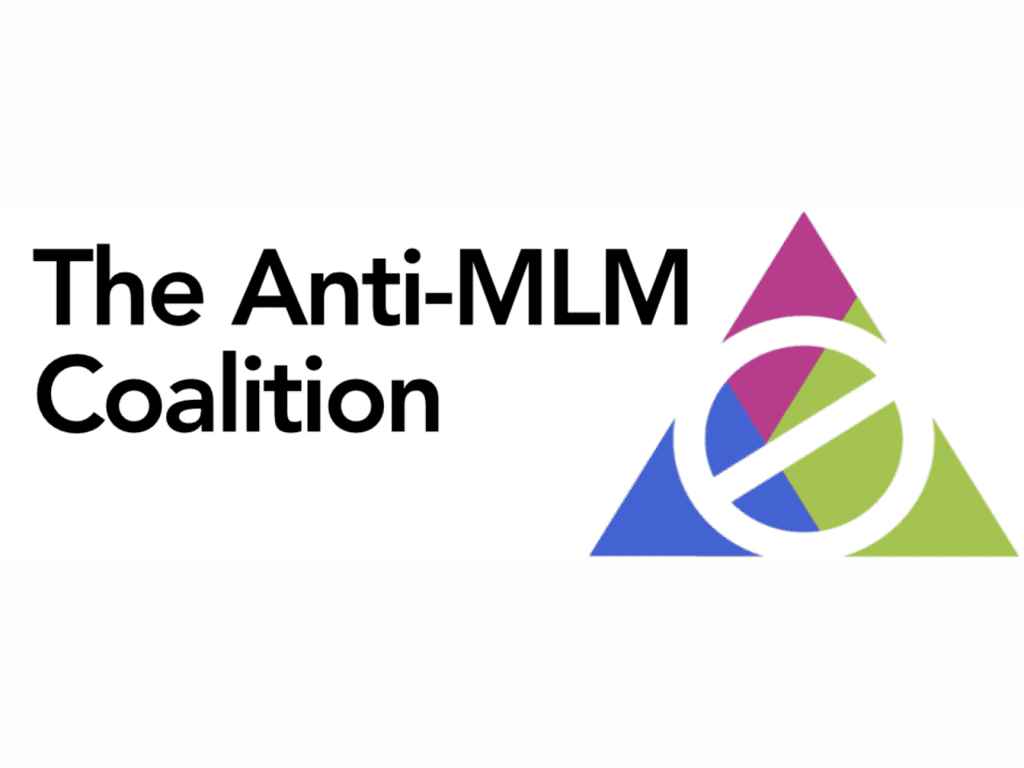 This website is an absolute GODSEND. The Anti-MLM Coalition is an incredible organization filled with educational materials and various resources. You can tell from the homepage alone that they mean business. 
The menu bar provides 8 main website pages. The "Homepage "is filled with their latest articles and a search bar to navigate. "MLM Master List" is exactly what it sounds like: a list of all the known MLM companies in existence. The "MLM or Not?" page brings users to a long article detailing how to spot your typical pyramid scheme.
"Get Help" is a page filled with helpful information. It's for people who have a loved one trapped in an MLM, or people who wanna take action against these companies. Each link leads to a detailed article on the subject.
The "Resources" page is a shoutout to various authors, YouTubers, and documentaries. It helps anyone who's trying to do further research. They have a page dedicated to a very shareable infographic; a great tactic to spread the word around fast.
The "Activism" page provides a guideline on where and how to take action. They recommend printing cards, reporting, and exposing MLM corporations on social media. The more buzz, the better.
And of course, they have a "Contact" page in case you need to get in touch.
MLM Lies Exposed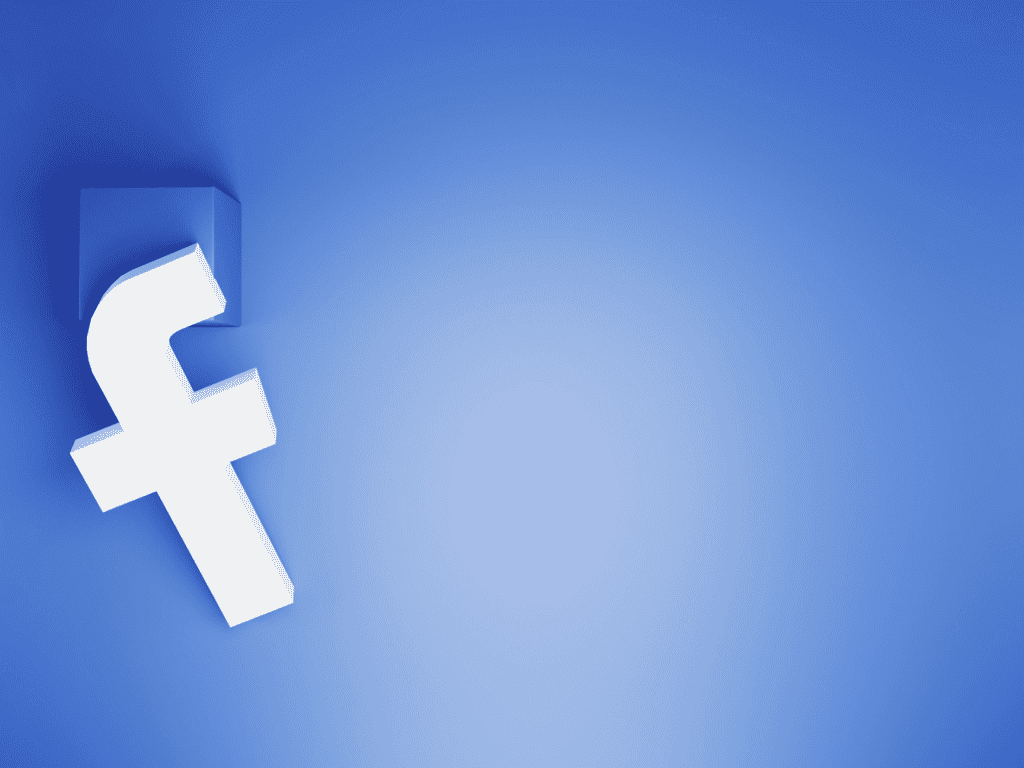 Looking for more places to discuss your anti-MLM sentiments? Or just looking for general help without the hassle? Well, here's the biggest anti-MLM Facebook group. MLM Lies Exposed is an invite-only community with over 30,000 members. It's a lot like r/antiMLM, in that you can post things involving the false promises and skeevy behavior behind MLMs. I'd recommend this page to anyone who's more familiar with Facebook, or finds it easier to navigate than Reddit.
Anti- MLM Youtube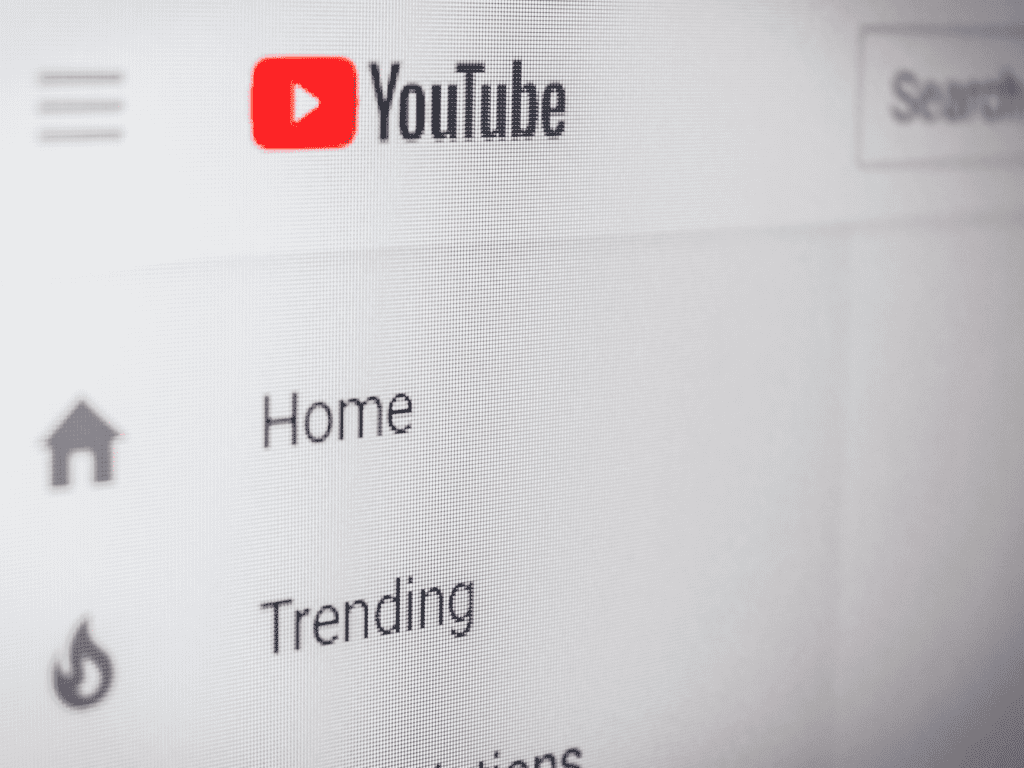 Now, hear me out. This is not an official community, but if you're a regular on Youtube, you'll know that there are different genres of videos. And each of these genres has garnered its own distinct communities.
They're kinda like cliques. You've got gamer bro YouTubers at one table, and you've got beauty influencers at another table. You've got commentary Youtubers sitting somewhere near the true crime Youtubers and the podcast channels. Somewhere in the corner, you've got the anti-MLM spaces. These YouTubers dedicate their channels to spreading awareness about MLMs and other shady corporate behavior.
Popular YouTube channels include Hannah Alonzo, iilluminaughtii, NOT THE GOOD GIRL,  and Kiki Chanel 
MLM companies often pretend to be a revolutionary force changing the world and their own lives. In truth, they're just making their distributors continue a cycle of unhappiness and financial ruin. These are the communities that help people who've been duped by these false hopes to move on with their lives.
Top 20 New Year Gifts for Stressed-Out Folks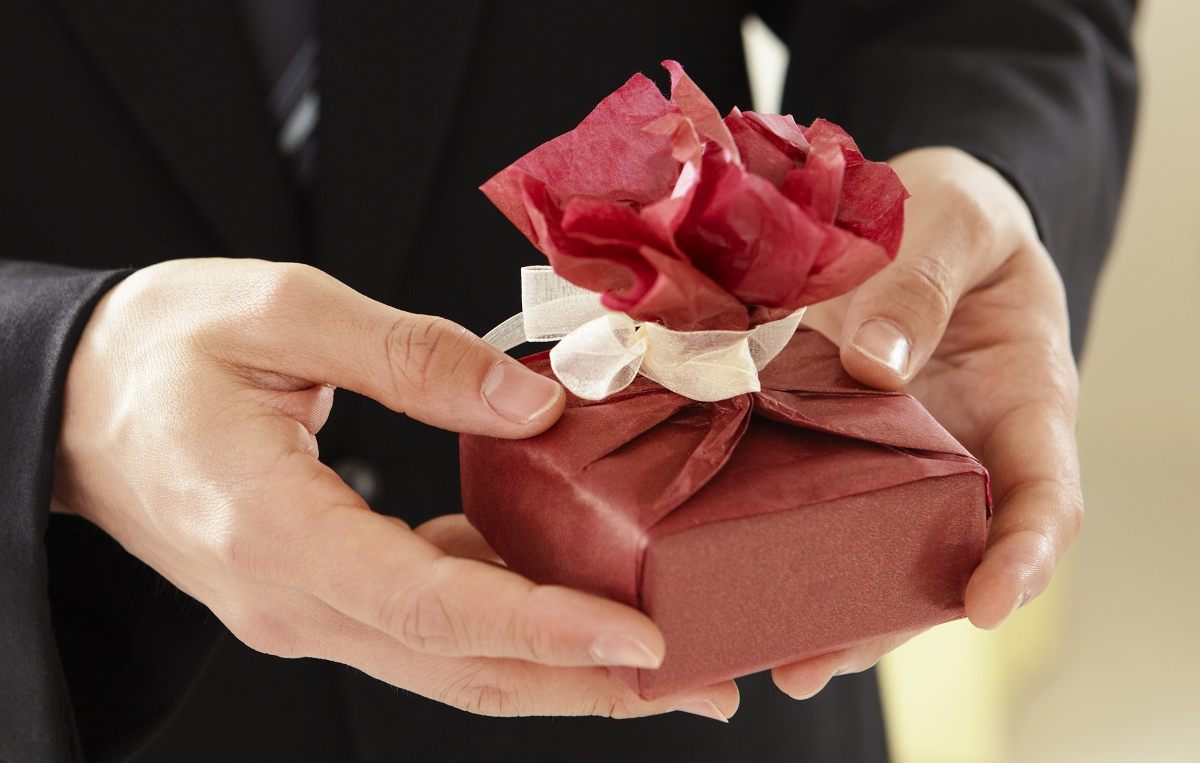 The new year is a blank slate, a time to kickstart all those new plans swimming around in your head. Still, after the holiday season and working hard year-round, many people are spent. If you're looking to get a gift for the go-getter in your life who's a bit burnt out, this is the gift guide for you. Help them accomplish their new year goals while getting some R&R at the same time.
1. Stress Wearable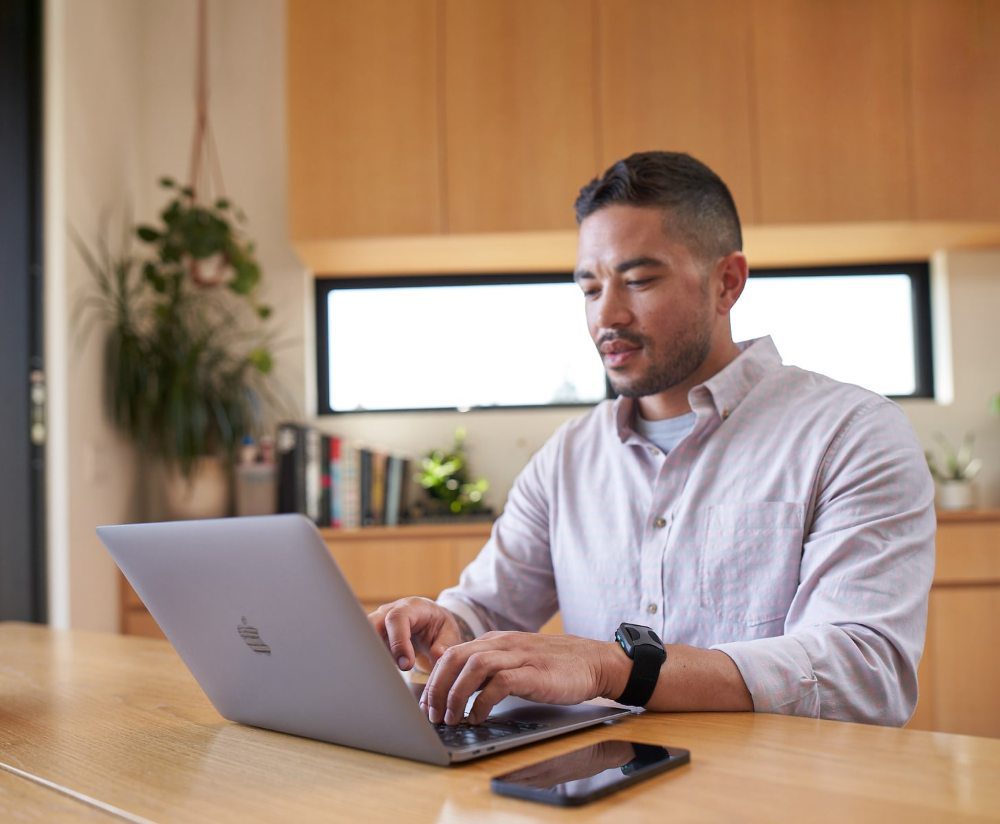 Wearable technology is making amazing strides. Not only can you track your vitals during a workout – now you can track how well you slept or how calm your nervous system is. There are countless ones on the market like Apollo, WHOOP, and Rise Science Sleep Tracker. If you know someone who wants to get a hold of their sleep cycles and daily stress levels, a wearable can provide support. 
2. Linens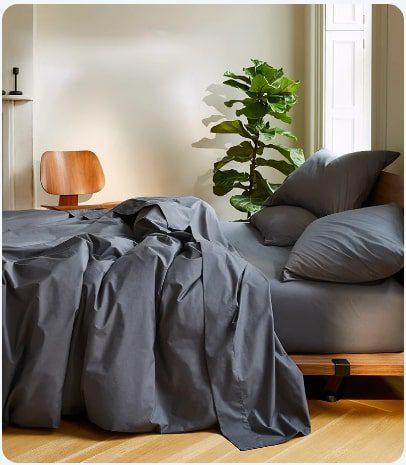 There's something about quality sheets that just makes everything ok again. After a long day of work and stress, flopping down on luxurious sheets is certainly better than flopping down on old, uncomfortable ones. These sheets are light and breezy and made to last.
3. Meditation App Subscription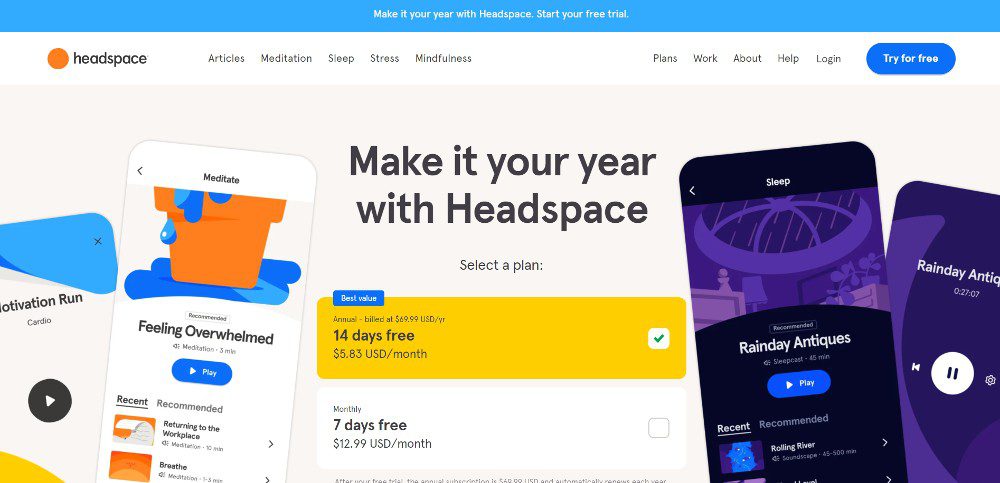 Meditation is a good habit with tons of research-backed benefits. But it's also a practice – the more you do, the better it gets. An app subscription is a great way to support someone while gently encouraging them to stick to good habits. 
4. Good Tea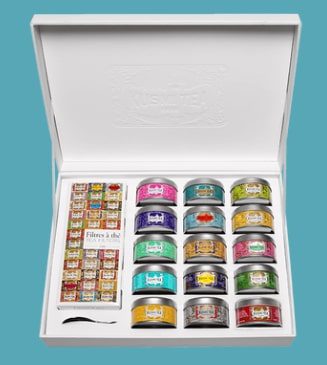 Anybody can buy themselves tea from the grocery store. That's why when you're giving a gift, you gotta go for top-shelf tea. It's perfect for someone who's trying to rely less on coffee or someone who just loves good tea in the winter. 
5. Journal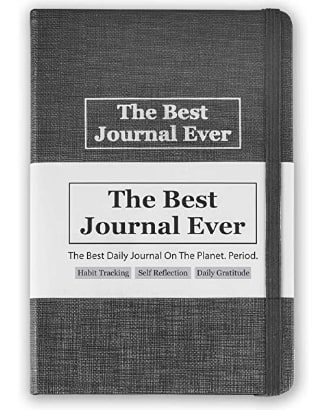 Like meditation, journaling is often touted as a must-do daily self-development practice. But it's easy to forget or get bored writing the same old stuff. Journals can be fit to match the individual. There are dream journals, goal-setting journals, gratitude journals, bullet journals, etc. The Best Journal Ever has a bit of everything, which makes it a great gift. 
6. White Noise Machine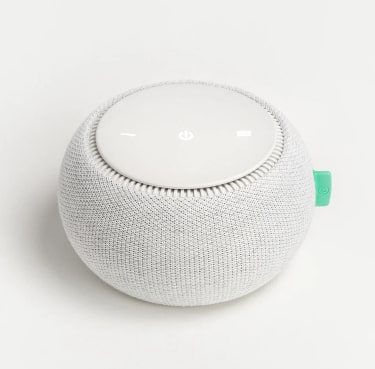 Most people are particular about how they like to fall asleep – eg. total darkness vs nightlight, watching tv vs silence. If you know someone who sleeps much better with subtle background noise, they'll love you for this gift. White noise isn't especially disturbing, so even if they're bunking with silence lovers, they might not mind.
7. Decision-Making Wheel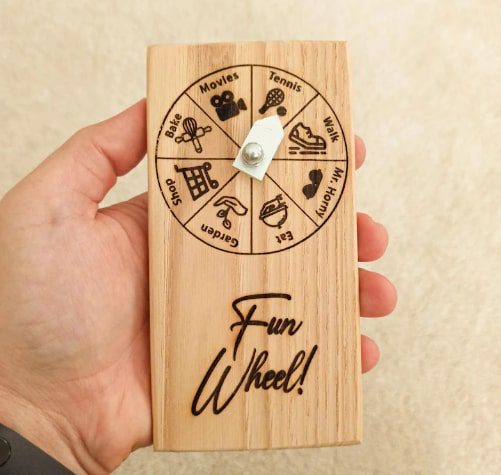 An often-forgotten element of being stressed is decision fatigue. Even if we're not working very hard physically, our brains may feel like they're on fire after a day of decisions. Research estimates that the average person makes over 30,000 choices per day – likely much more than we had to make in the old days. This decision-maker tool can serve as a joke gift or even a real tool for the recipient to rely on. Boards are customizable so users can quickly decide what they're having for dinner, what activity to do next, etc. 
8. Quality Blanket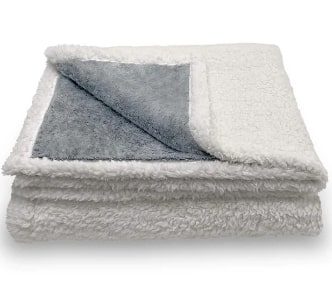 Weighted blankets, heated blankets, jumbo blankets, furry blankets – There's no limit to the ways you can destress with a blanket. This blanket is touted by Puffy as the "softest blanket ever." We'll let you be the judge. Your recipient gets a 101-day trial (and a lifetime warranty should anything go fatally wrong with your Puffy blanket).
9. Sensory Deprivation Kit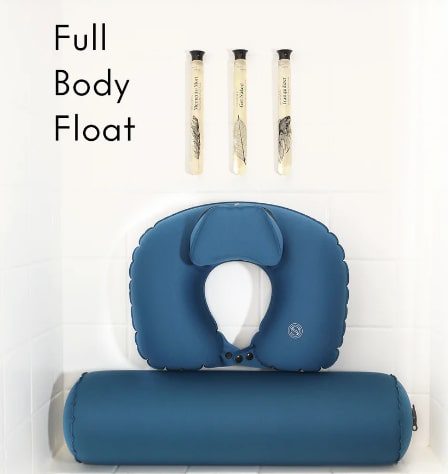 Stress relief products are often focused around the senses – aromatherapy candles, warm blankets, back massagers. But this is quite the opposite. By depriving our senses of any input, we can actually enter a state of profound rest. If there isn't a float tank in your area, this float kit is the next best thing. 
10. Blue Light Glasses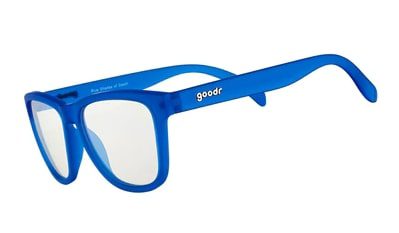 Nowadays, life is lived via screens. Between office work, online education, social media, and dating apps, more and more elements of our lives are being digitized. Whether you think this is good or bad, your eyes are probably not so excited about it. Blocking blue light is one way to make screen time less irritating on the eyes. These ones by Goodr are affordable and get the job done. 
11. Spa in a Box Set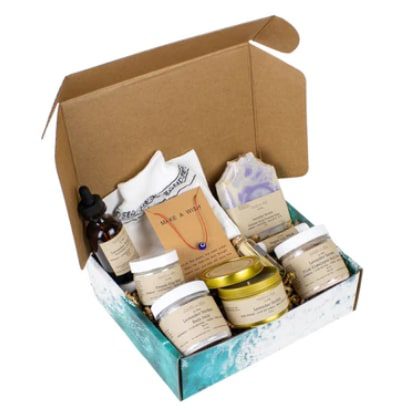 A lot of people resist the idea of a spa day, but that's a surefire indicator that they probably need one. For the spa-hesistant friend or family member, a spa-in-a-box will do the trick. This will allow them to get comfortable pampering themselves without a stranger putting cucumbers on their eyes.
12. Lavender Eye Mask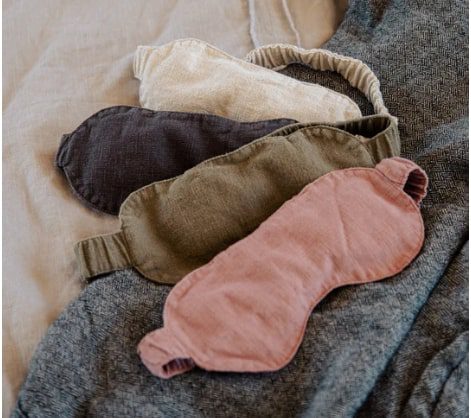 What's better than blindfolding yourself and drifting off to sleep? Doing it with the relaxing scent of lavender, of course. These lavender sleep masks put you in the zone for relaxation. 
13. Yin Yoga Pillow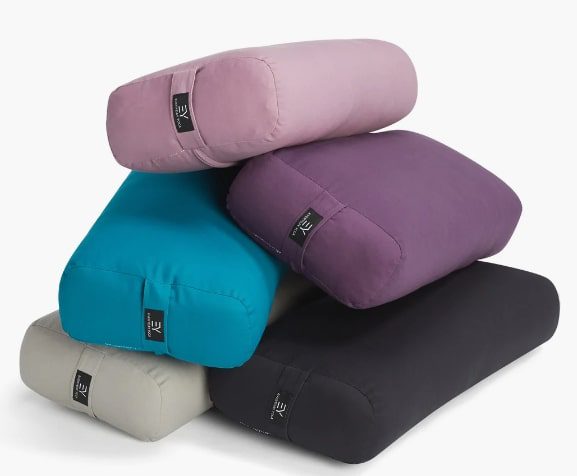 It's important to remember that yoga doesn't always have to be an intense workout. For the yoga-lover in your life, encourage them to practice restorative positions with a yin yoga bolster. It allows you to deepen various stretches while getting some cushioned support.
14. Chill the F Out Supplement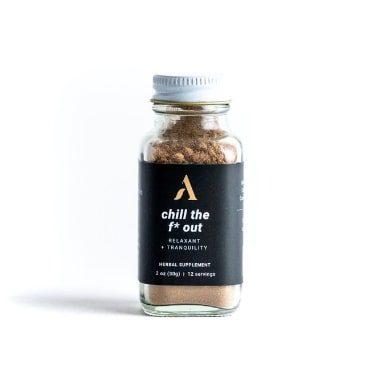 This Apothekary supplement is making waves around the internet as the answer to everyone's prayers. For the health nut or natural medicine lover in your life, this is a good bet. The powder contains reishi and ashwagandha, both known for their medicinal properties.  
15. Massager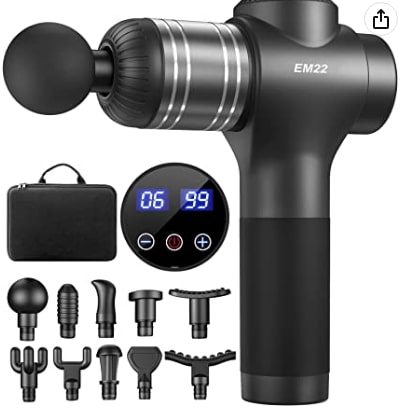 Massagers aren't the sort of thing you buy for yourself. It's the kind of thing you don't think you need until you get one and find yourself using it constantly. Massagers have come a long way and this RAEMAO got a solid 5 stars on Amazon – an achievement indeed.
16. Tea Tree Oil Foot Soak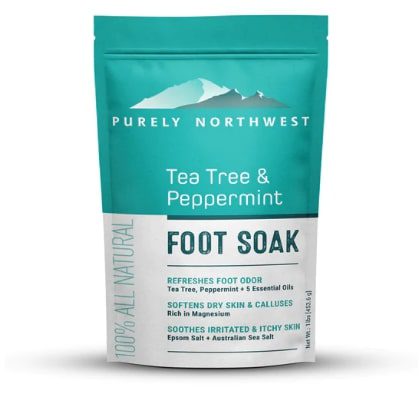 Combining the tingly, soothing feel of tea tree on your skin with a warm footbath? Genius. This is the perfect stocking stuffer for someone who's always complaining about their sore feet. 
17. Therapy Dough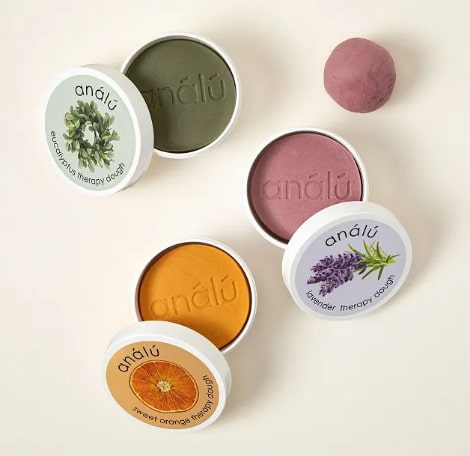 This essential oil-infused play dough isn't marketed to kids. It's for stressed-out adults who want to relive a bit of childhood glee. This gift is great for chronic fidgeters or anyone who needs a little stress relief technique to keep at their work desk. 
18. Muscle Rub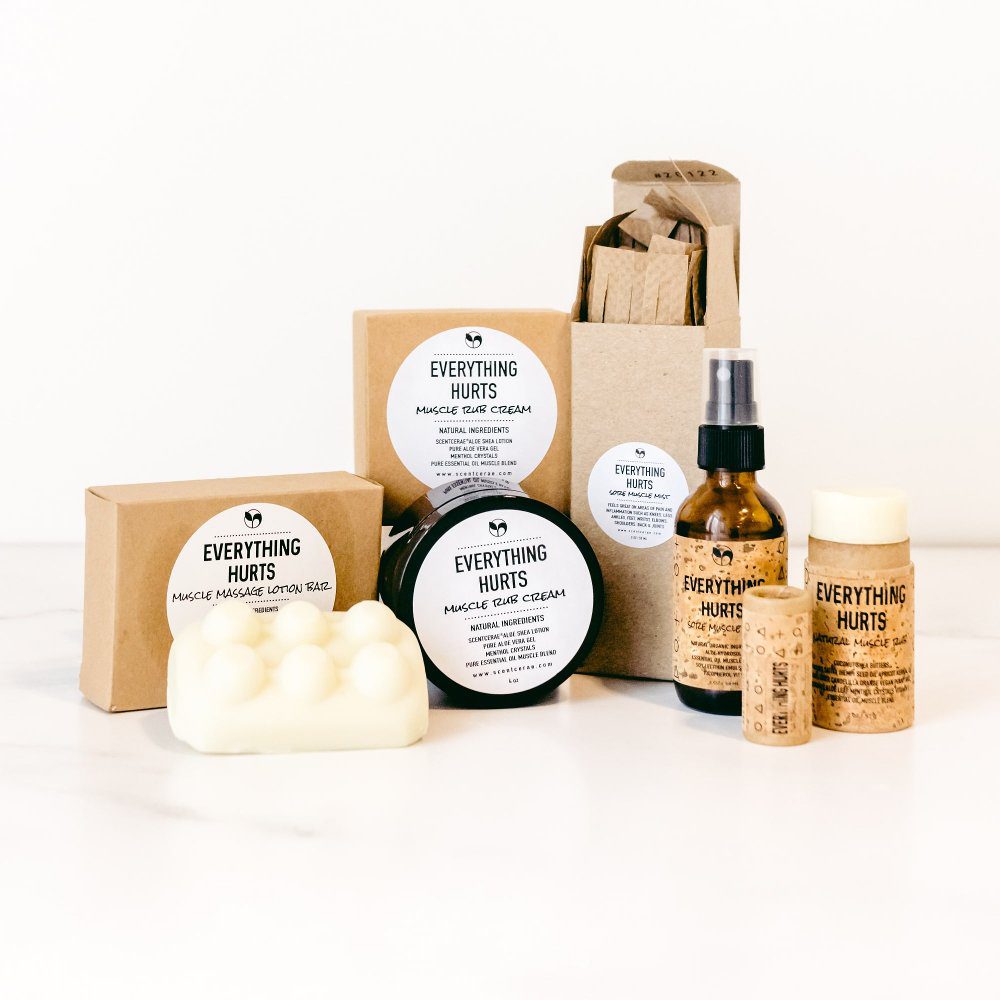 There are those who need muscle ointment and those who NEED muscle ointment. In any case, once you apply it, you'll be in heaven. Chronically sore and achy muscles are soothed in just minutes. Again, a perfect stocking stuffer for hard workers who need some R&R. 
19. Bath Bombs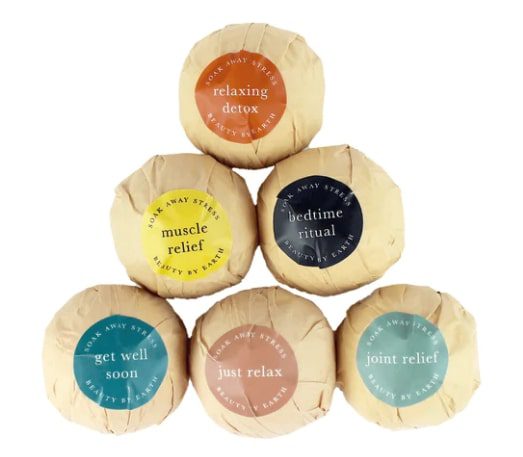 You're either a bath bomb person or you're totally not. If you know a bath bomb enthusiast, this is the ideal gift for them.
20. Ax Throwing Kit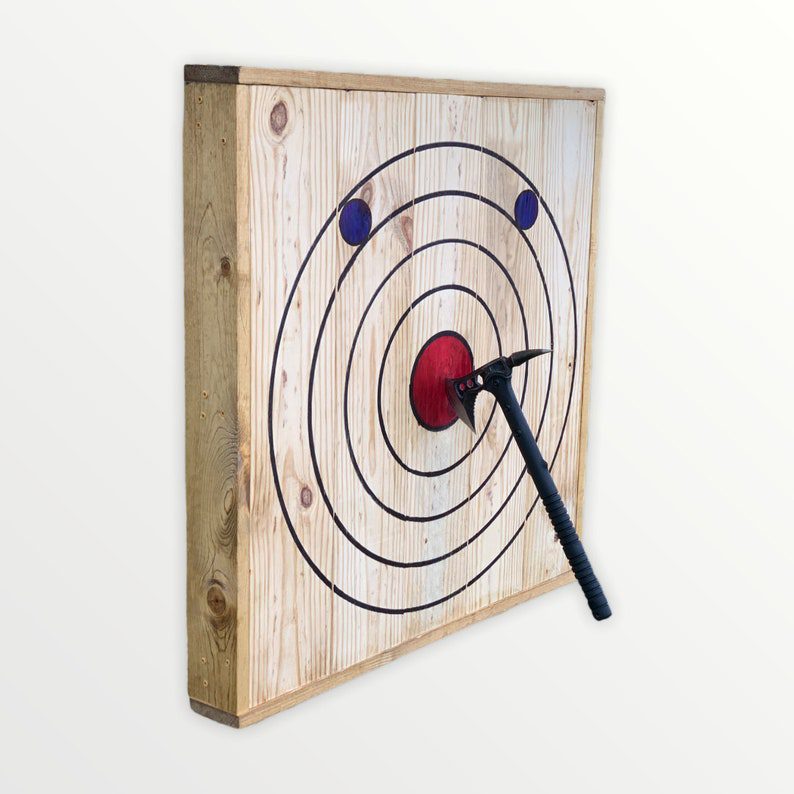 If the soothing suggestions above don't quite cut the tension, a round of ax-throwing should do the trick. It's perfect for those who prefer more rugged stress relief techniques. Just remember to teach the recipient some safety precautions before handing over this gift.
And for other gift ideas, check out more here at Owner's Mag!
The Most Notable Things that Happened in 2022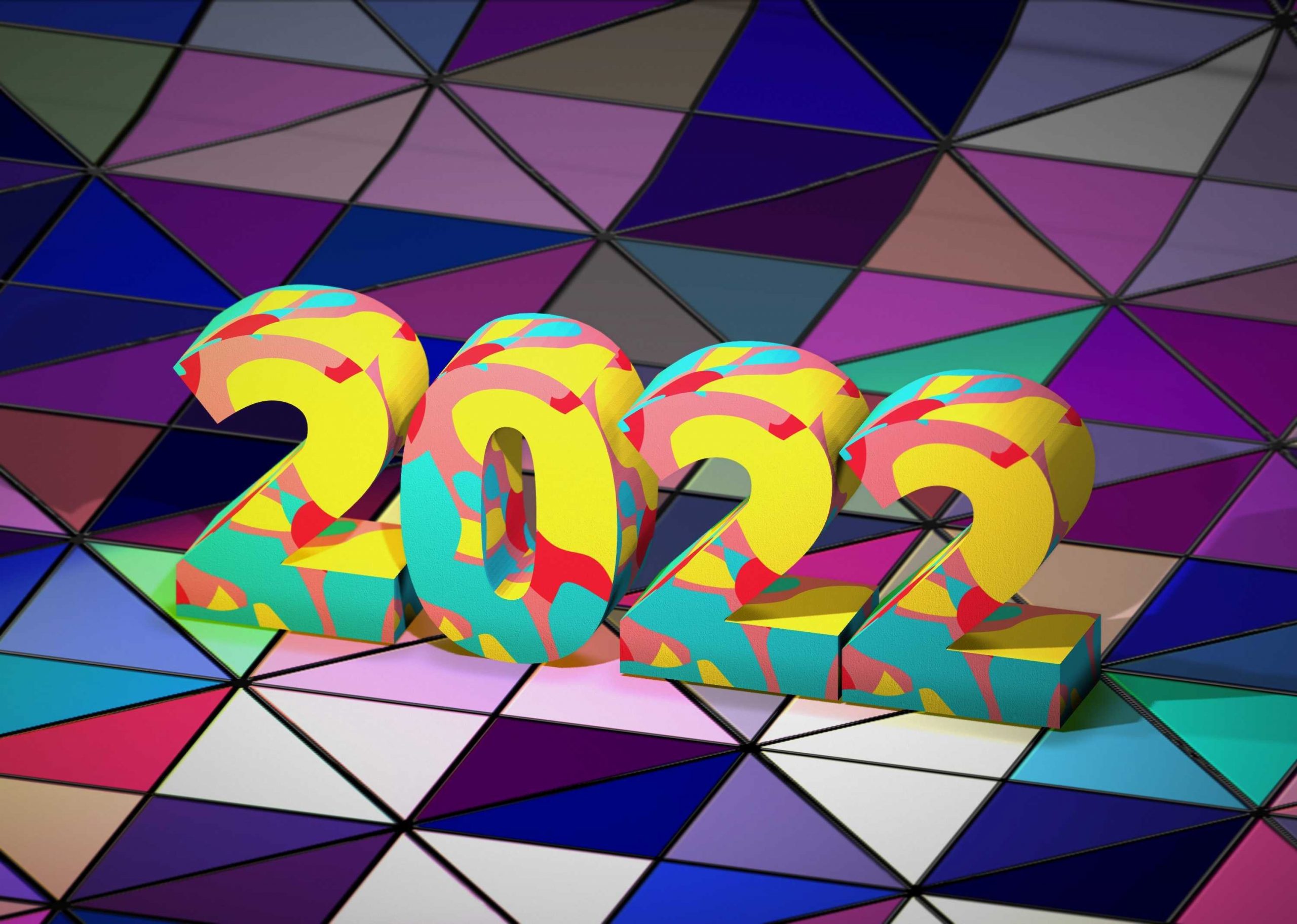 As the year comes to a close, most of us do some personal reflection and take stock of the year behind us. We do this collectively too, and in 2022, a lot happened.
Let's be real: Some of the things on this list will definitely bum you out. If you thought 2020 was apocalyptic, 2022 had its fair share of catastrophes too. But it wasn't all bad. Here is a recap of the past 12 months: the good, the bad, and the ugly.
Global inflation rates surged to double – and even triple – digits.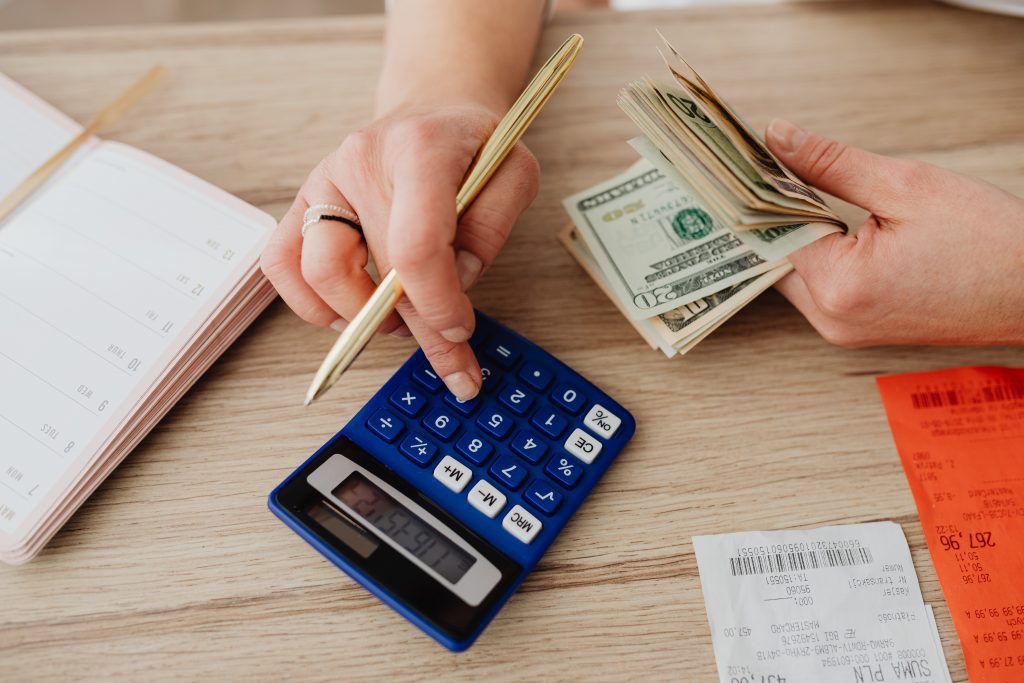 Inflation is probably the lamest news story of the year. And what's worse, we have an unnecessary war to thank for it. In 2022, nearly every nation in the world experienced rising inflation. Consumers became painfully aware of price increases early on in the year – especially at the gas pump. In many wealthier countries, this was the highest inflation rate seen in decades.
Fortunately, the IMF predicts that 2023 will see the US inflation rate decrease to 6.5% and drop another two points in 2024. Let's hope they're right.
A nuclear fusion breakthrough opens up a world of possibility.
On a much cooler note, scientists finally experienced a breakthrough in their efforts to achieve "ignition" (generating more energy than was used in a nuclear reaction).
Skeptics were quick to assert that nuclear fusion isn't a quick fix for climate change, nor a viable replacement for fossil fuels. But optimists say this scientific breakthrough is just the beginning of a clean energy revolution. Regardless of who's right, a scientific milestone that various teams have attempted for years has finally been reached.
The Russian-Ukrainian War breaks out.
The outbreak of war is definitely the most horrific and heartbreaking event on this list. With millions of Ukrainians displaced and thousands of innocent lives lost, there is no excuse for the atrocities that have occurred at the hands of the Russian military. Having begun in February, the two countries now face the sobering reality of nearly one year at war.
Maya Angelou got her own quarter.
Maya Angelou's reputation precedes her. She's known as one of the most beloved authors, poets, and civil rights activists of her time. So many were excited to hear that she'd be the first black woman ever featured on a US quarter.
She joins the ranks of Helen Keller, Susan B. Anthony, and just a few other women featured on US currency to date.
The cryptocurrency rollercoaster happened.
The dramatic ups and downs of the crypto market were its own news saga in 2022. At the start of the year, Bitcoin enthusiasts were confidently riding the wave of the 2021 record high. But just a few months later, the currency took a nosedive erasing most of that progress.
The failure of terraUSA in May further damped enthusiasm, and the collapse of FTX in November put another nail in the coffin of crypto's dismal year. Whether 2022 will be just a blip in the radar or the beginning of the end of cryptocurrency is yet to be seen.
Abortion rights were revoked.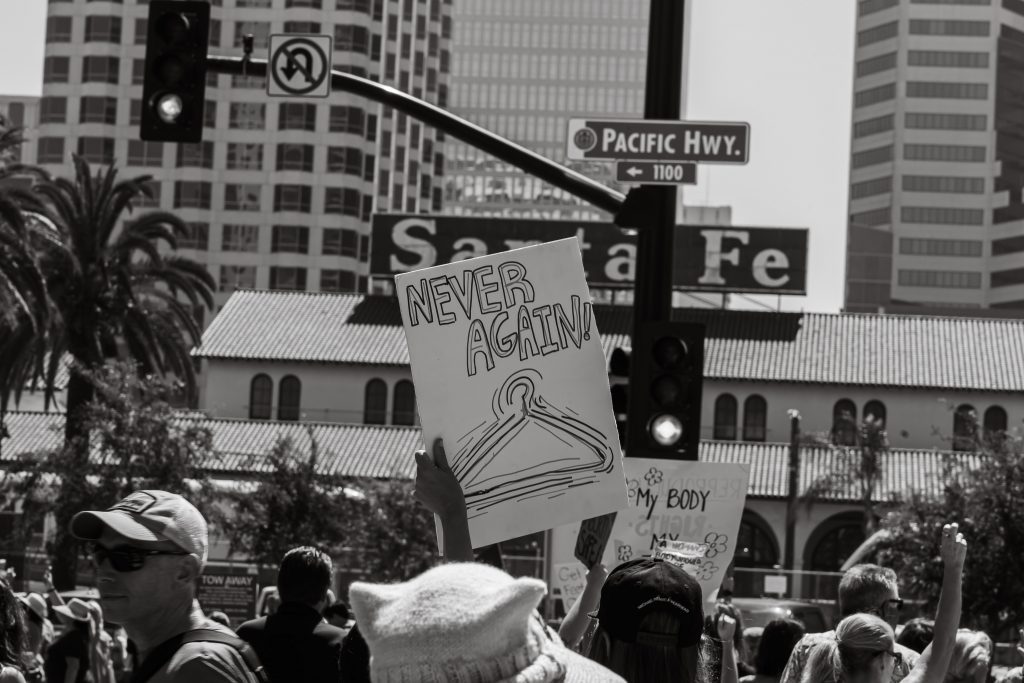 In a bizarre turn of events, Roe v. Wade was overturned nearly 50 years after being instated. The Supreme Court made its decision in June 2022 to the shock and dismay of women all over the country. Protests raged as women asserted that their reproductive rights and bodily autonomy were suddenly being threatened again.
A domino effect ensued with health clinics being forced to close and women traveling out of state for abortions. Why the issue re-emerged after decades of relative quiet isn't quite clear, but as usual, the right and left have polar opposite opinions.
Conversion Therapy was banned in Canada.
Just as 2022 kicked off, word spread that Canada would be criminalizing conversion therapy.
Religious groups popularized the idea that homosexuals could be converted into heterosexuals (aka 'praying away the gay'). Many advocates of the bill say it goes a long way in protecting the rights of the LGBTQ+ community. Let's just say it's probably a good thing that Canada decided to do away with this unique type of "therapy" once and for all.
Natural disasters ensued around the world.
There were countless natural disasters in 2022, stoking concerns that the consequences of climate change have finally arrived. Some of the deadliest of these disasters were floods affecting India, Afghanistan, Africa, Pakistan, and Brazil. Meanwhile, a moderate earthquake rocked Indonesia and East Africa was burdened by an intense drought… just to name a few.
With nations lacking the emergency supplies to deal with such large-scale catastrophes, climate experts are worried these events will only become more commonplace as the world heats up.
Americans love marijuana, not cigs.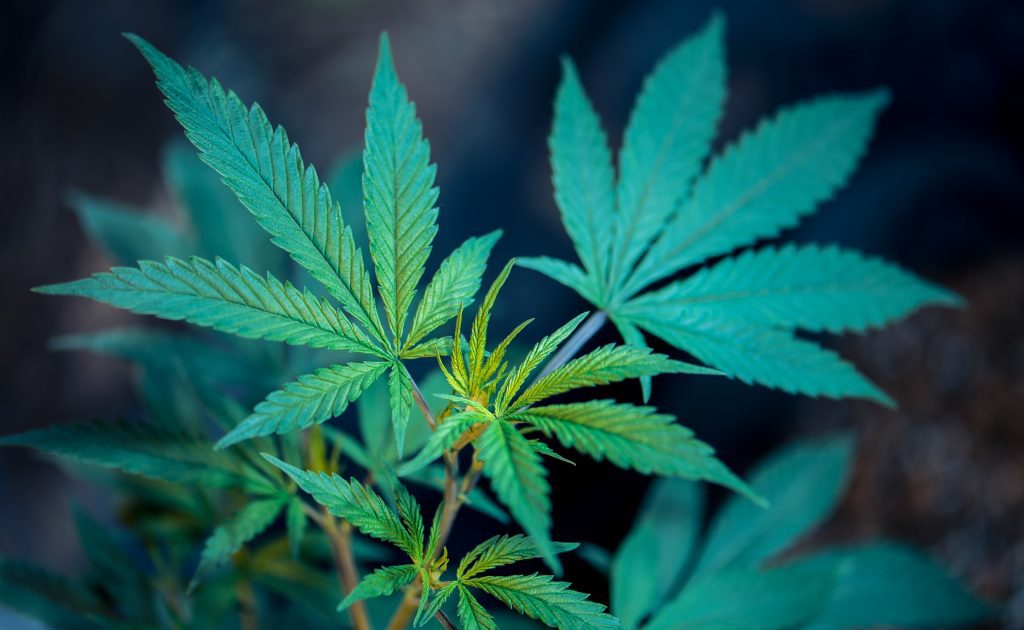 Depending on your views, you might consider this one a progressive step in the right direction (or a terrible epidemic that has befallen our nation). In 2022 it became official that more Americans smoked marijuana than cigarettes.
The decrease in carcinogenic cigarette smoking is an unarguable win, but opinions about pot are typically more nuanced across the population. Most states have now legalized medical marijuana and many have legalized recreational marijuana. Basically, America as a whole is embracing the plant while dropping their cigarette habit.
A Neanderthal family was discovered.
…No, unfortunately not alive. Thousands of years ago, a Siberian cave housed what researchers believe was a Neanderthal family – a father, teenage daughter, and several other relatives. They were able to extract the ancient DNA from the teeth and bones found in two different Russian caves.
While these aren't the first Neanderthal remains ever found, it's the first group living in close proximity during the same timeframe, giving researchers much more detail to work with. The landmark discovery will likely give us a better picture of what life was like for these ancient humans.
It's certainly not everything, but those are some highlights from 2022. Whatever your thoughts on this past year, we're wishing you a wildly successful 2023. Cheers!
Top Black Friday Clothing Deals of 2022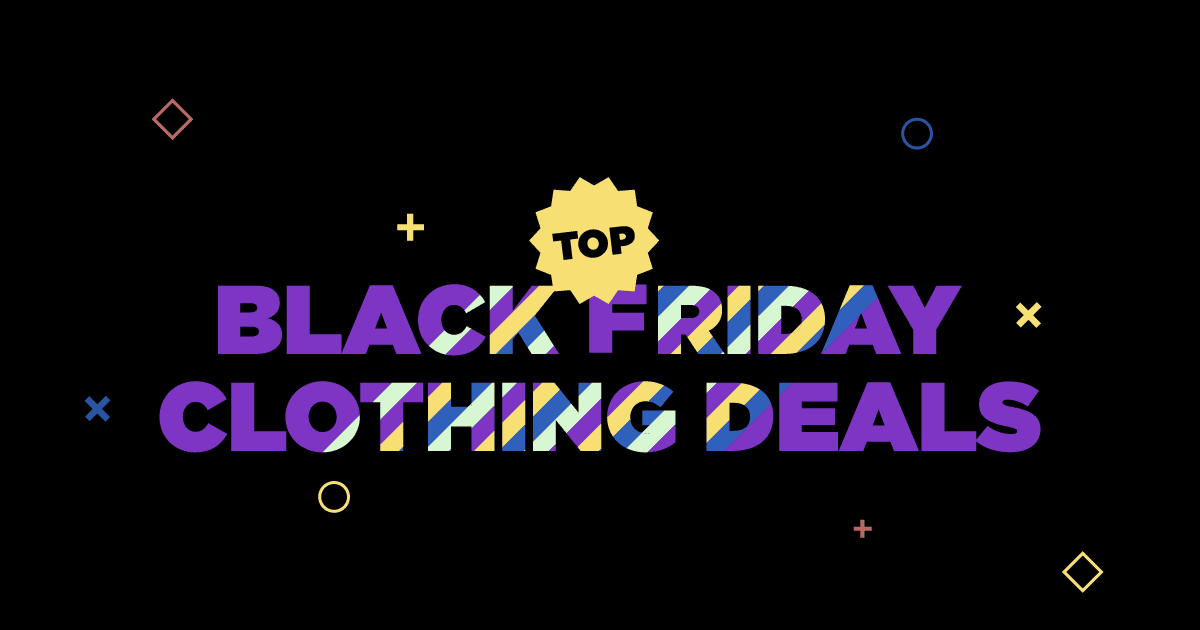 Are you counting the days before Black Friday? It's the best time to splurge because of the huge deals and discounts. And if you're looking for the best deals on clothes on Black Friday, don't fret! We have listed the top Black Friday clothing deals this year.
1. Kohl's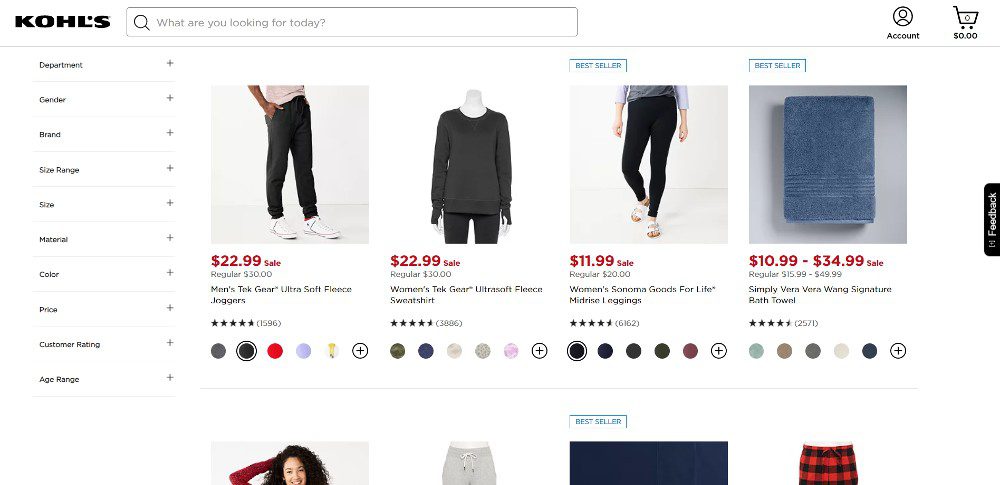 Kohl's has one of the biggest clothing deals for anyone looking for new apparel to wear in the coming year. You can get 20% off with their best sellers (add the code: YOUR20 at checkout). Plus, get more deals when you shop for other clothing items, such as pants, shirts, and jackets.
2. Macy's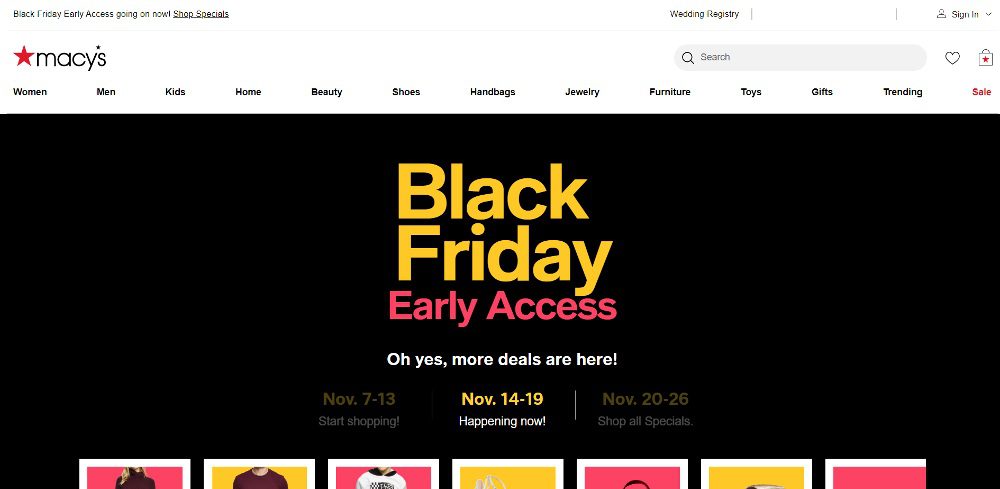 Do you want to shop for other looks? Macy's is another option to get the top Black Friday clothing deals in 2022. They actually started their Black Friday sale last Nov. 7 to 13 with an early access sale. Men will have loads to buy from Macy's to get their new looks since they have up to 70% off on designer suits, blazers, and pants.
3. Nike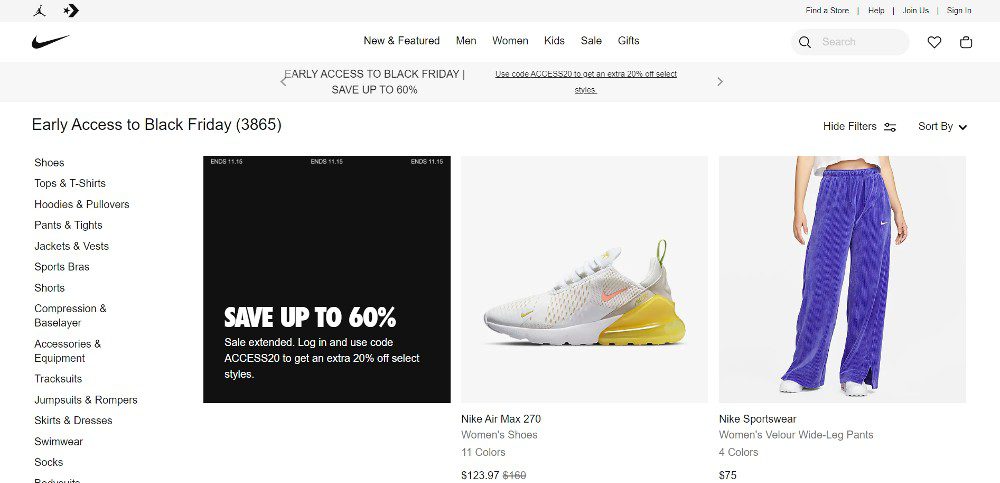 Nike is definitely making it fun for activewear and sports lovers this month, with sales of up to 60% on selected items! Items on sale include dri-fit tops and joggers, biker shorts, leggings, tops, and innerwear.
4. Adidas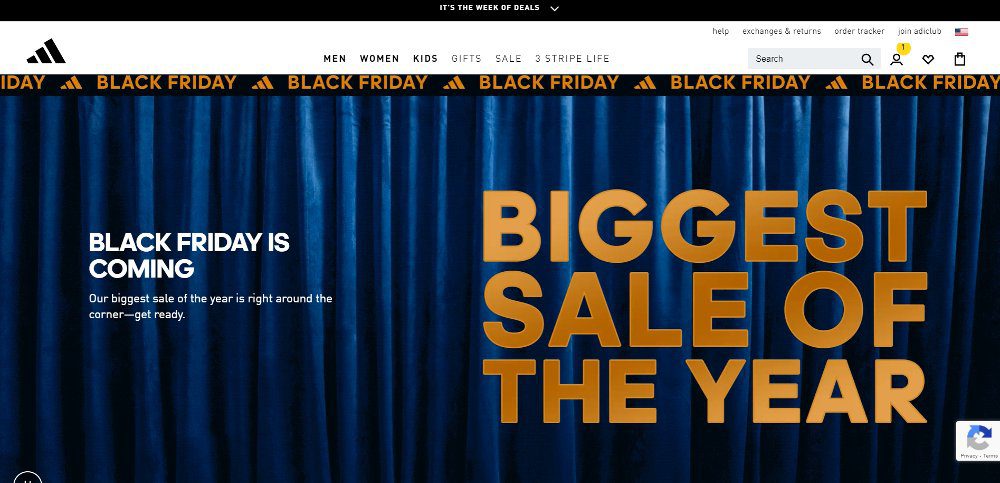 Nike's main competitor, Adidas, is also holding a Black Friday sale. Unlike Nike, Adidas has up to 50% off on many items. Although Nike has a higher discount, you can also count on Adidas for a Cyber Monday sale.
5. Alo Yoga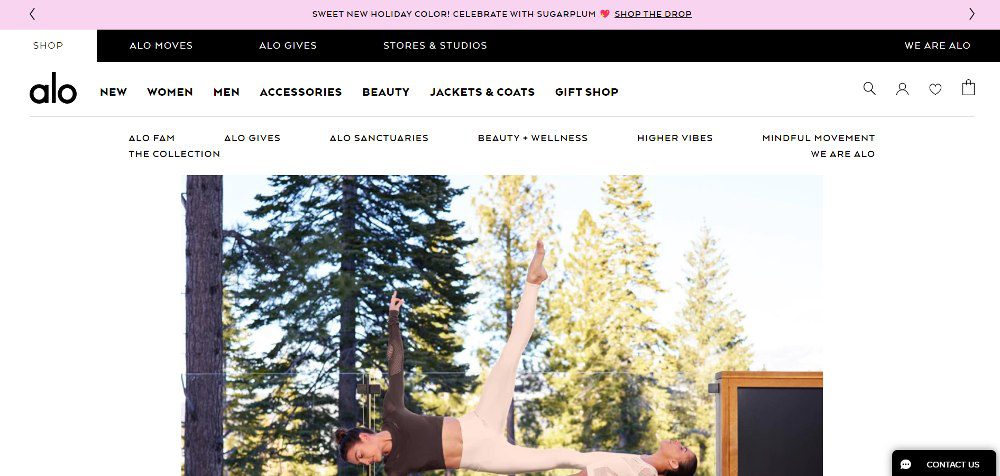 Although Alo Yoga doesn't have early access, they are opening their Black Friday a day early. They are offering a 30% discount on all full-priced items. Plus, they have discounts of up to 70%!
6. Girlfriend Collective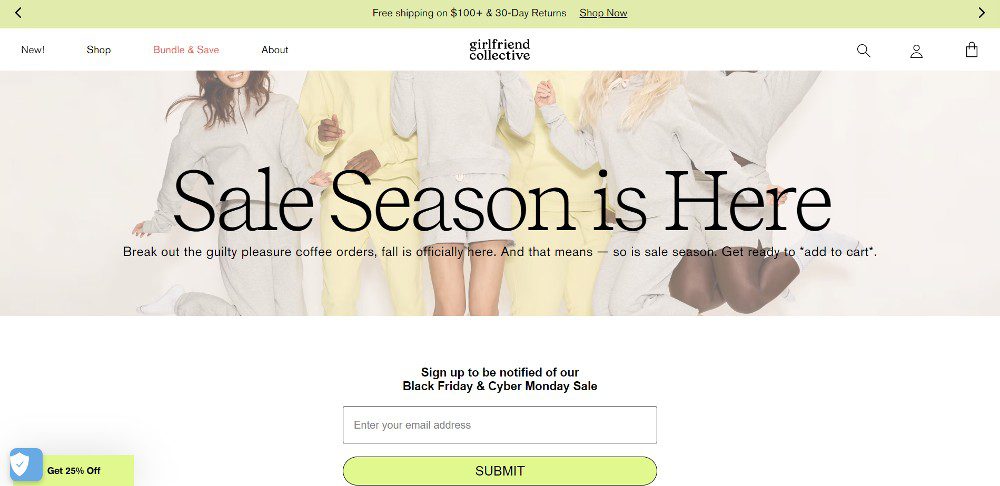 The Girlfriend Collective is another sustainable brand getting in on the Black Friday sales fun. But their sale started at the beginning of the month, and they are encouraging shoppers to buy ahead of time during Black Friday and Cyber Monday! They offer 60% off on most items, earning them a list on our Top Black Friday Clothing Deals!
7. Lululemon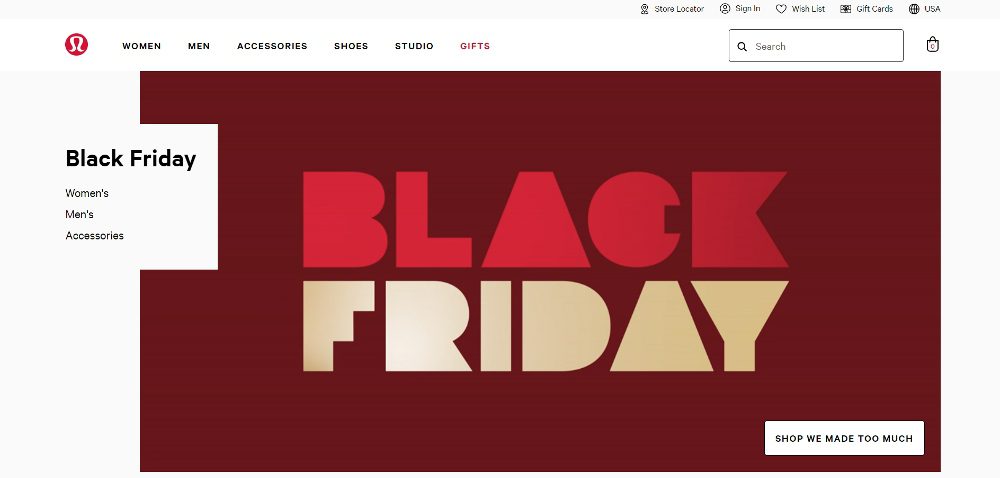 Black Friday also started early for Lululemon, giving men and women great deals on their activewear. Get deals of up to 40% on items, such as their joggers and running or training tees!
8. Levi's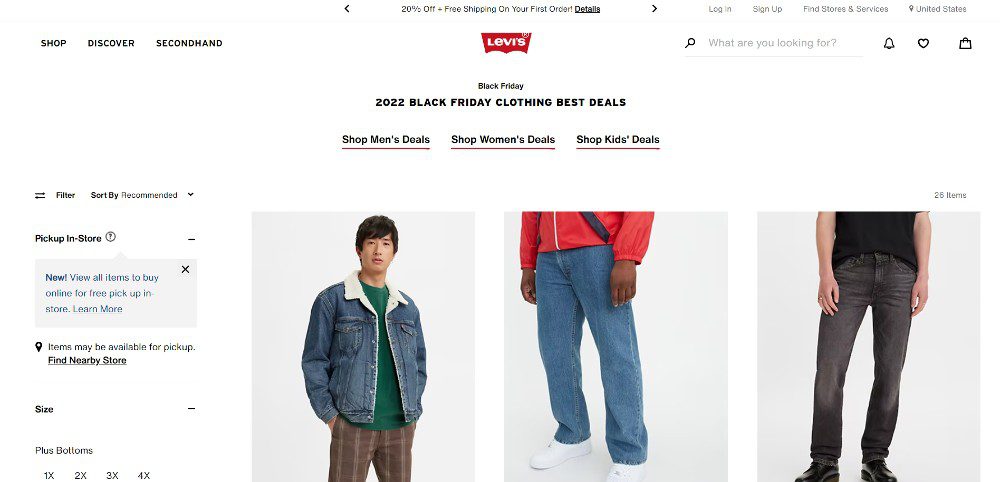 If you need new jeans, then Levi's is definitely the store you should visit during Black Friday. They are promoting a buy 2 get 30% off sale for some items. So far, they have limited items on sale, but you can snag their jeans or hoodies before anyone else can grab them.
9. Urban Outfitters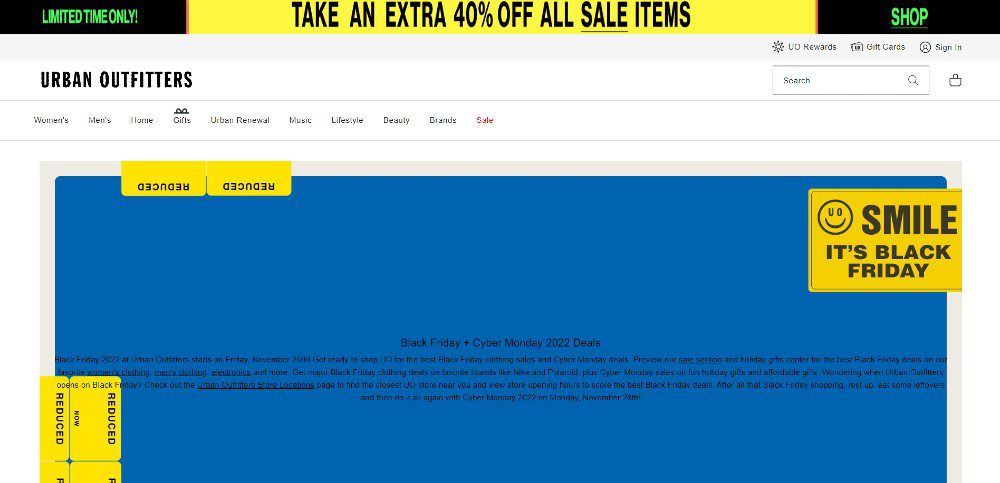 Urban Outfitters will have you shopping until Cyber Monday with their deals and discounts. Their Black Friday sale will start on Nov. 25, so mark your calendars until then. And they'll have a separate sale for Cyber Monday on Nov. 28. But they provided a preview of what's to come with some items on sale, such as pants and shirts.
10. Free People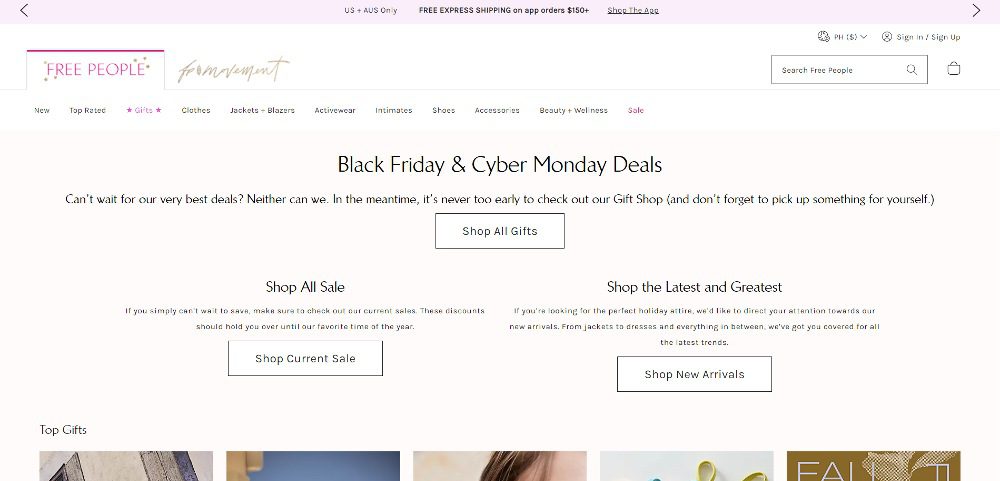 Similar to Urban Outfitters, you'll have to wait until Black Friday to get access to Free People's deals. Plus, they'll also have Cyber Monday deals ready for you! Plus, if you want free shipping from them, make sure to buy up to $100 of items to save on shipping costs.
11. Nordstrom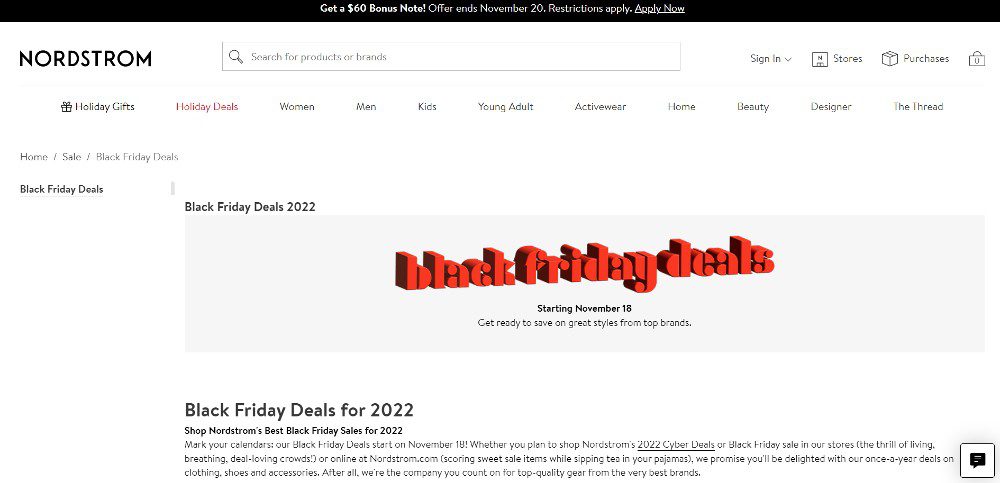 Nordstrom will start their Black Friday sale on Nov. 18, and customers can enjoy these Top Black Friday deals in-store or online! Keep an eye out for their upcoming sale. But you can enjoy sweet deals from AG and Nike with their limited-time sale.
12. Bloomingdale's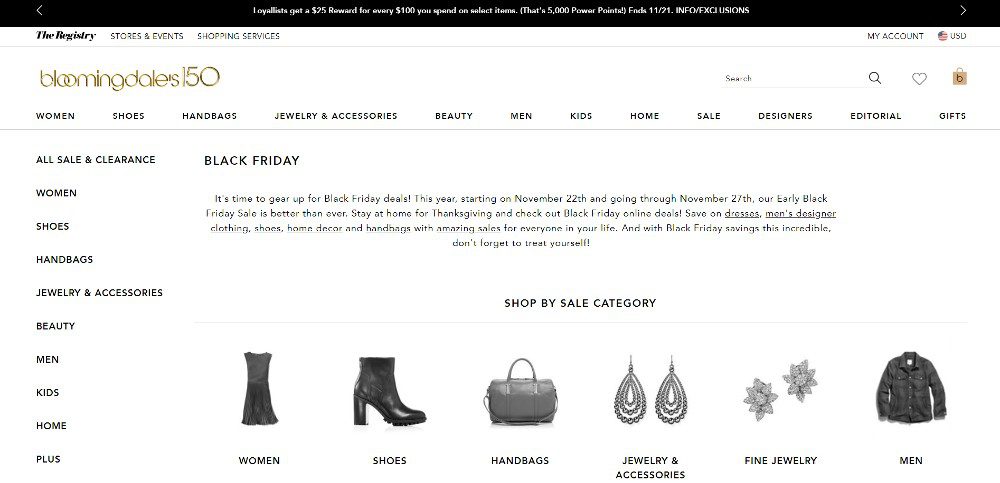 Bloomingdale's is another department store chain that will start Black Friday sale early on Nov. 22. But you can start shopping now with their current deals or shop until you drop on their last day on Nov. 27. You can enjoy discounts of up to 40% on Bloomingdale's!
13. Amazon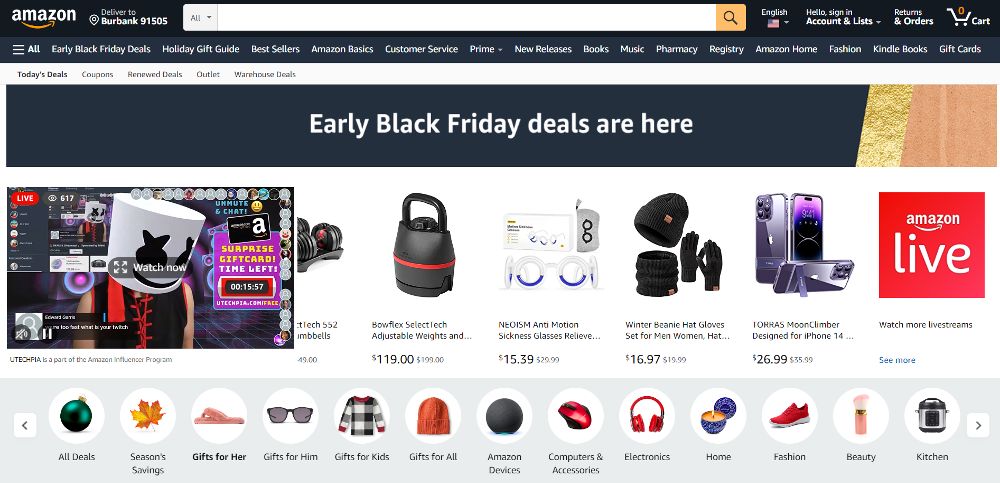 Amazon is also joining the fun of Black Friday by having early Black Friday deals on everything. And for clothing, they have deals of up to 30% off on casual wear and 15 to 50% off on winter wear.
14. Zappos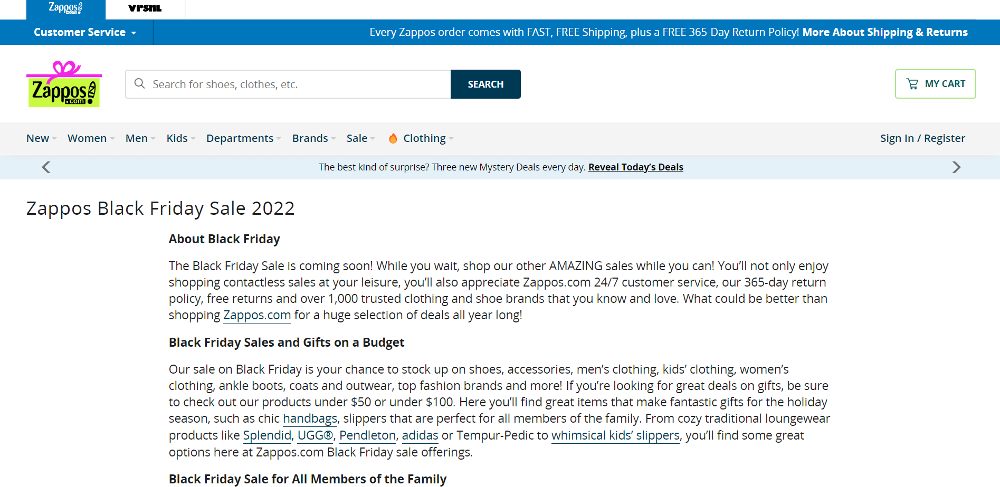 Zappos is another brand gearing for their Black Friday sale on the actual date. Even though their Black Friday sale is yet to happen, shoppers can still look for deals. Plus, customers can even shop for gifts while waiting for the biggest sale of the year.
15. Verishop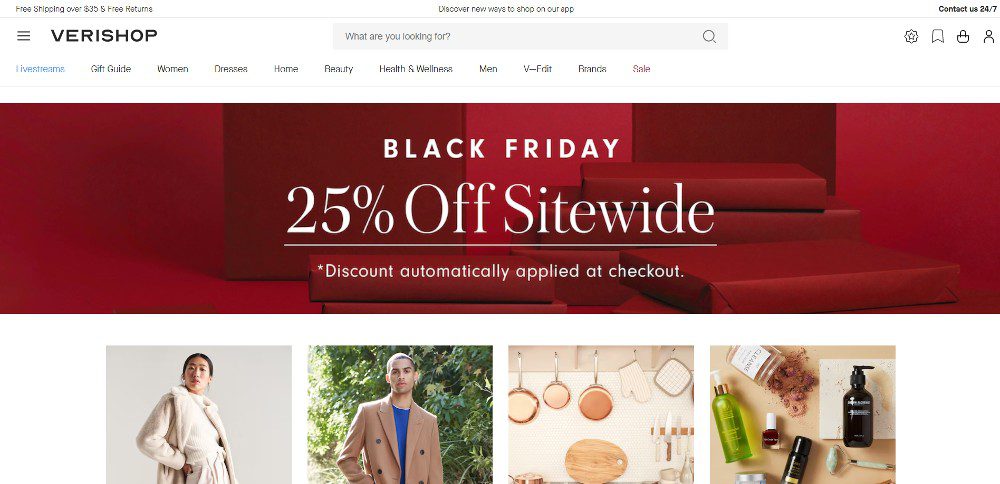 You can get Top Black Friday Clothing Deals from Verishop on Black Friday because they have a 25% discount sitewide. Now that's a good bargain. You can definitely shop for men's and women's clothes here. But you can also find great deals on skincare and home products.
16. Asos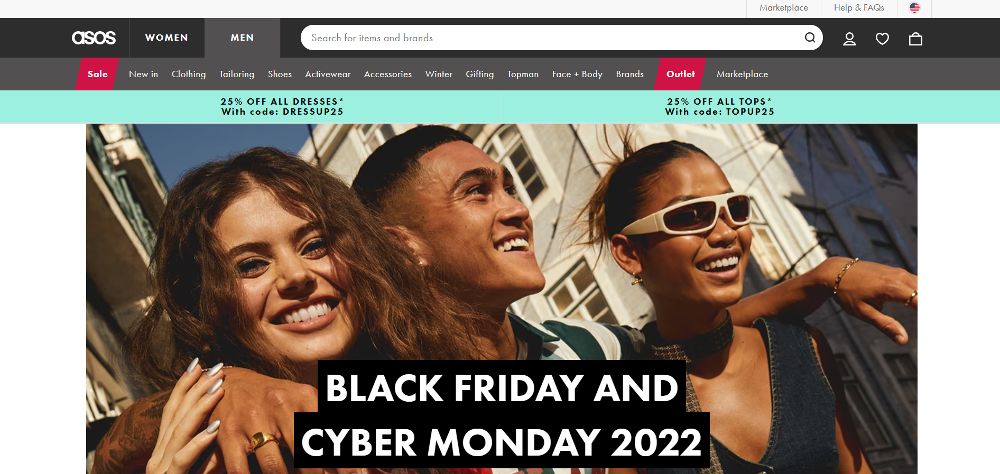 Do you love shopping at Asos? You'll love them even more on Black Friday and Cyber Monday when they finally start their holiday sale. They're already selling discounted items (use their promo code: TOPUP25), and they have up to 60% off on other items already, but rest assured, you'll get more amazing deals the day of!
17. H&M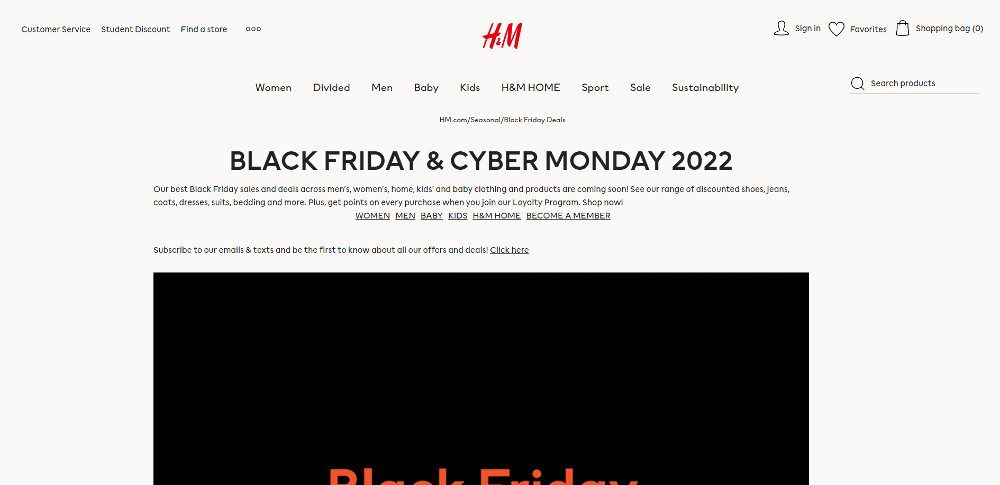 H&M is another brand holding off their biggest deals on the actual day. But they have started offering discounts on selected items. Plus, you can wait until Cyber Monday to buy all of your favorite H&M clothes. But if you're itching to buy new outfits, they have early access the day before Thanksgiving.
18. Scotch and Soda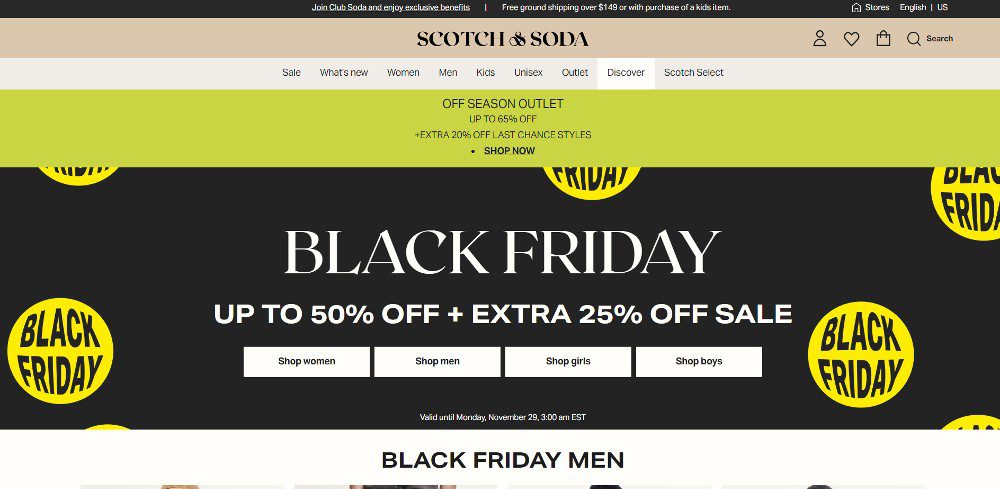 Scotch and Soda is another brand to check for your clothing needs. They have one of the best clothing deals since you can get up to 50% off and an extra 25% off. It's a great bargain! Men and women can shop for jeans, sweaters, blouses, and hoodies!
19. United by Blue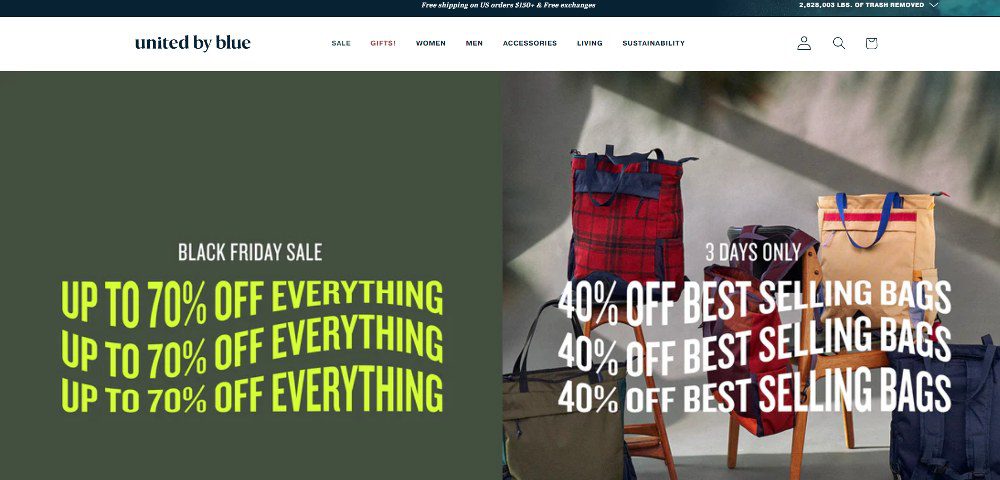 If Black Friday is stressful for you, United By Blue will make it easy for you to shop even after Black Friday since their sale will last until Dec. 4, 2022. Here you'll have deals of up to 70% off on jackets, jeans, and sweaters!
20. Twillory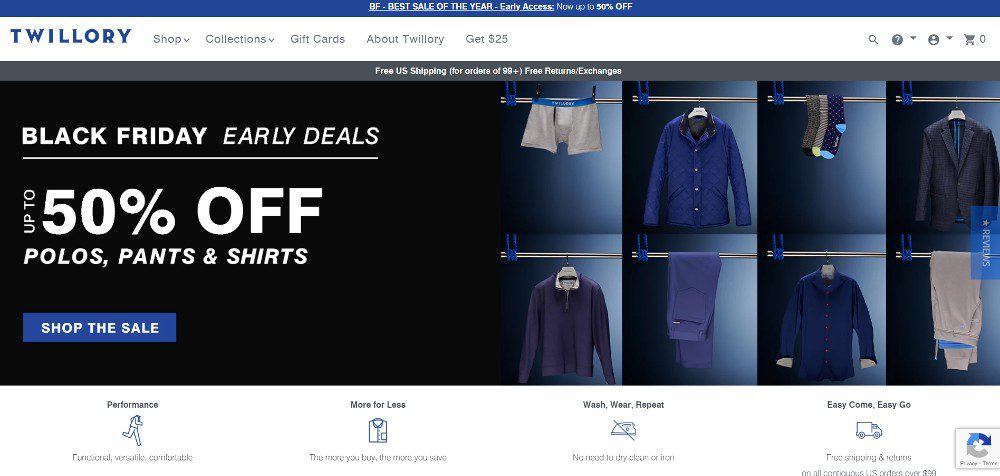 Twillory is another brand with the Top Black Friday Clothing Deals for this year. They have begun their Black Friday sale on selected items, and you can get up to 50% off on shirts, blazers, or pants.
Do you want to check out other Black Friday deals? Read more here at Owner's Mag!