8 Proven Steps To Getting Paid For Your Knowledge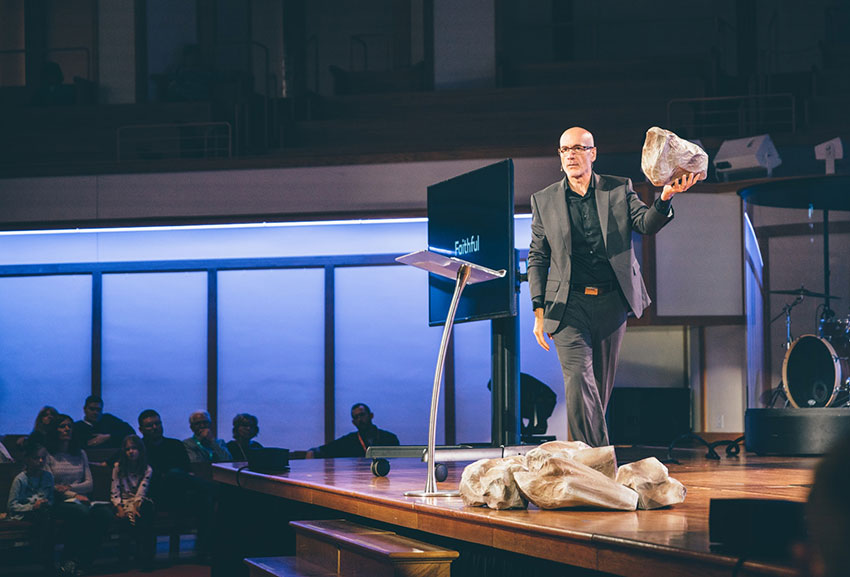 Everyone loves to give advice, but not everyone gets paid to do so. Nowadays the evolution of technology has opened up the world in more ways than we could imagine. We're able to connect with others in more ways than before thanks to the advancement of mobile technology. And because of social media, we're also presented with the opportunity to connect with just about anyone and anywhere, so long as they have an active internet connection. Many startups have taken advantages of these technological advancements and created side hustles and ways for the average person to earn more money during their free time.
Uber
,
Airbnb
, and
Postmates
are a few examples of startups that have taken advantage of the gig economy blossoming.But the gig economy doesn't have the potential earning you're looking for. What if you're an expert in a special field and wants to get paid millions of dollars a year for your knowledge instead? Luckily for you, there's a proven path to get there. It's not an easy path, otherwise, everyone would've taken it. And it's certainly challenging. But if you have a specialized knowledge that you believe others would pay for, then follow these eight steps to getting paid for your knowledge.
1) Write A Book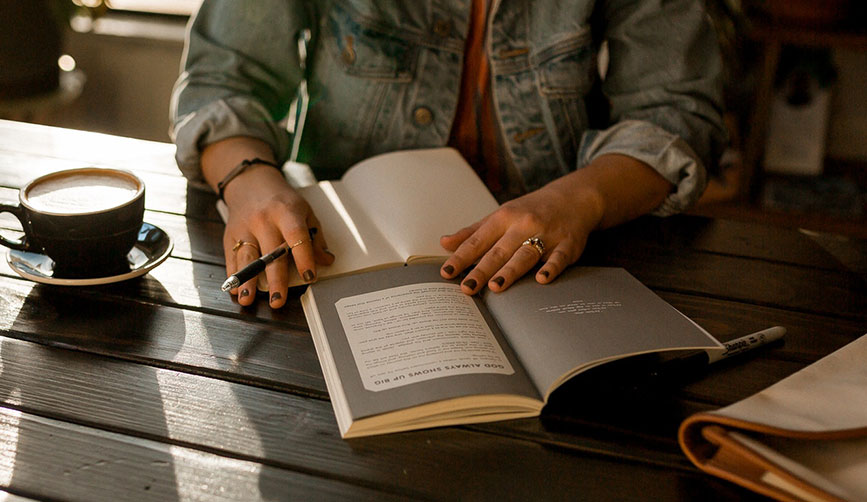 The easiest and the best starting point is to write a book and have it published on Amazon. Amazon has an incredible program that lets just about anyone become an author without going the route of pitching to publishers. Being an author is a great starting point for getting paid for your knowledge because it establishes you as an expert in the industry first and foremost. You may or may not make a profit from book sales, however, the benefit of establishing credibility and trust early on has compounding interest for years to come.
2) Be A Guest Contributor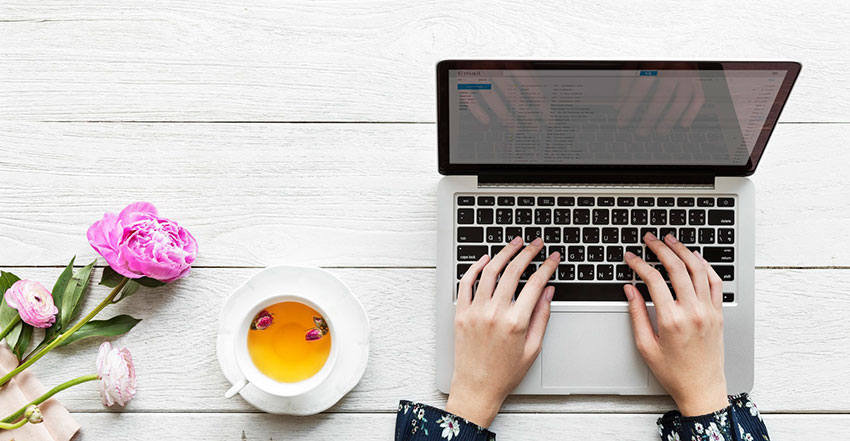 Although this would be trading your time for barely any pay, it builds a reputation as an author. You'll want to start guest contributing on small blogs, eventually working your way to local publications, and eventually pitch yourself to write in large national publications to gain notoriety and further reinforce yourself as an expert. Being a guest contributor won't exactly bring in the dough or help pay the bills, but combined with writing a book, you're establishing a strong portfolio when it comes time to selling and getting paid for your knowledge.
3) Build Your Brand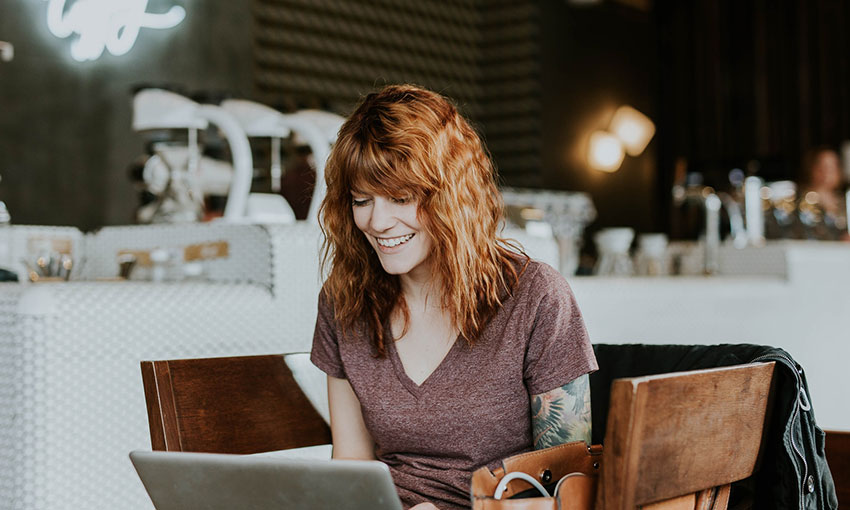 Now that you're a published author and a highly recognized expert in a specific field, it's time to build your brand. We suggest getting a professional website developed, getting a logo designed, and setting up your social presence in order to look appealing. This process might cost some money since you need to hire a professional designer to help you with all your design needs. But if you're on a budget, don't worry we've compiled a list of amazing free resources you can use with a few spare hours on the weekend.
Free resources to build your brand:
4) Develop A Mastermind Group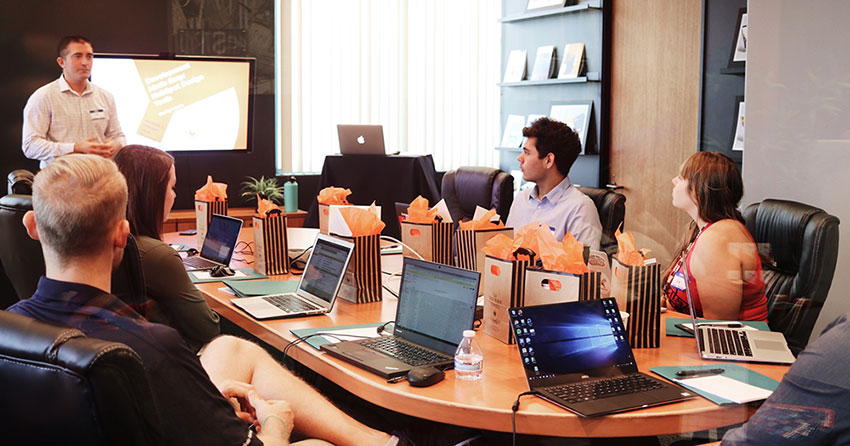 Make friends with other experts in your field whom you could also learn from. Develop a mastermind group of experts who share a common interest as you and expand your group. Having a mastermind group that meets regularly will further enhance your knowledge and broaden your horizon as you'll be making friends with the right people. To build your own mastermind group, first, you have to attend a lot of events in your area to find others with similar interests. Once you have a least a few people who share common interests with you, create your own event or group to gather and discuss specific topics related to your field of expertise. Encourage your members to also invite like-minded individuals to expand your mastermind group.
Be sure to stay connected with everyone and keep your relationships alive. You'll need your member's help later!
5) Seek Speaking Free Engagements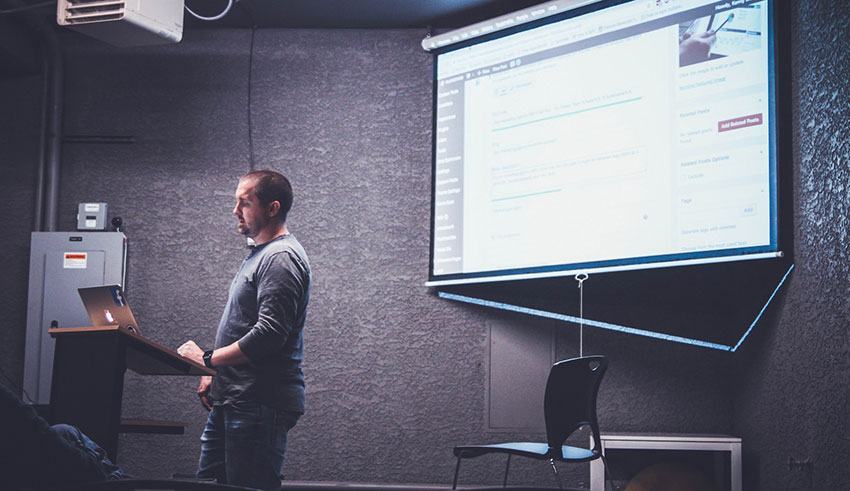 As your reputation continues to grow and your group gains new members, you can begin seeking out speaking engagements. Start small at local networking events, schools, or local clubs that may want you as a free speaker. You might not make much from the free speaking engagements, but they will build confidence and hone your public speaking skills. And the ability to speak and present your ideas well will be crucial in getting paid for your knowledge.
6) Seek PAID Speaking Engagements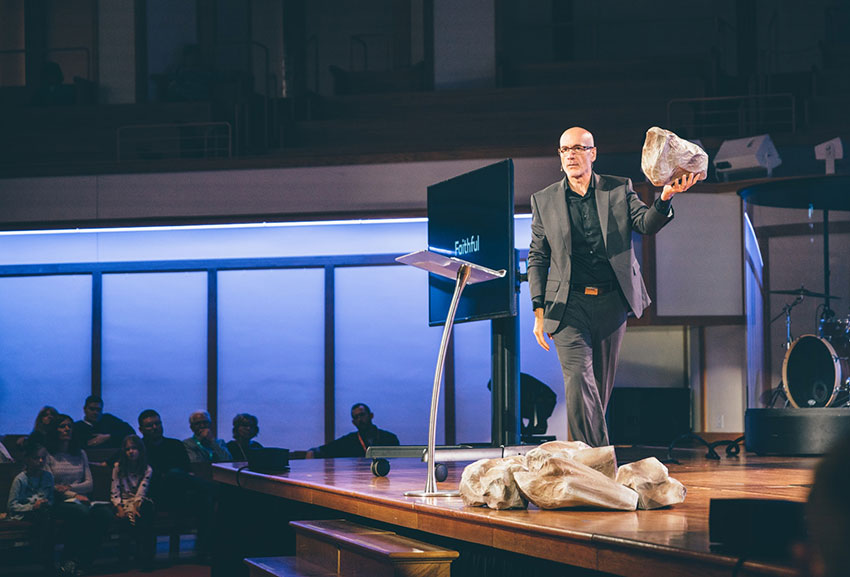 Don't be shy, you're definitely worth it. Now that you're an official speaker, author, well-published writer, and fully certified expert in your field, you can begin seeking paid speaking engagements. The amount is entirely up to you. It'll take a bit of hustling to get your name into the hat, but if you did a great job with the previous steps, people will be seeking you out instead at this stage to speak. You can also tap into your network of masterminds to explore other avenues to find speaking opportunities.
7) Offer Consulting Services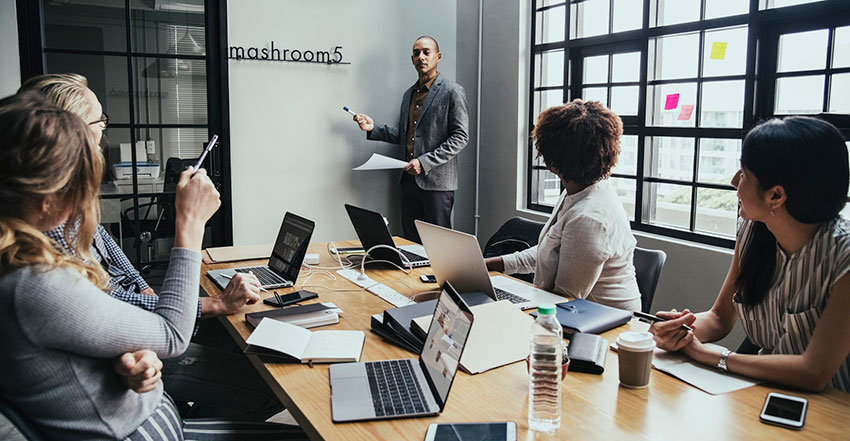 You can offer your consulting service much earlier if you so choose. We left it at this step because of the more experience and reputation you have, the more you can charge. If you're just starting out, you'll likely have to do a lot of free work to build your reputation. Meanwhile, if you follow the other six steps first, you'll already have built that reputation and following by this point. At this point, you're probably well known within a small community, have your own mastermind group, a small following on social media, and a lot of credibilities. You can now update your website to offer consulting services in your field of expertise.
8) Create Online Classes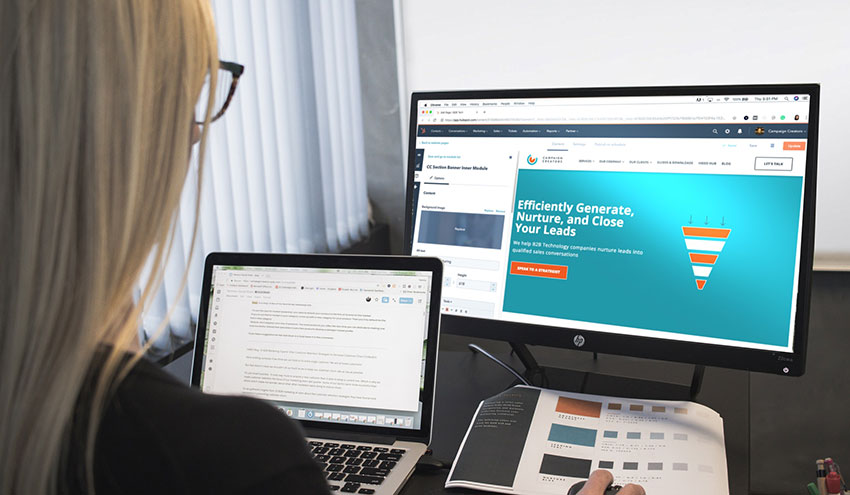 Now that you've established yourself as a reputable person, you can start creating online courses all over the internet. Websites like Udemy and Coursera offer a free and easy way for prospective teachers to create an online course, upload it to the platform, and have millions of people buy into it. You'll get a cut of the sales once a student purchases the online course. And the material you'll be using can be directly from the book you've written or knowledge you've gathered throughout the course of establishing your brand. With a well created online class and a strong reputation to back it, students will flock to you in no time.
Try to create your class on multiple platforms to increase your stream of passive income. This is where you start to reap what you've sowed. Consulting may make a lot of money, but if your online class hits the top of the chart, you'll easily rake in six-digits per month from passive income. It might have taken a few steps to get here, but it's well worth it.
How to Get Started
Don't let these steps intimidate you. It takes time and commitment and has been repeated countless times with great success. With a little bit of perseverance, better work habits, and self-motivation, you'll be a published author in no time. And with a little more determination, you'll be able to generate passive income and finally getting paid for your knowledge.
How To Journal As An Entrepreneur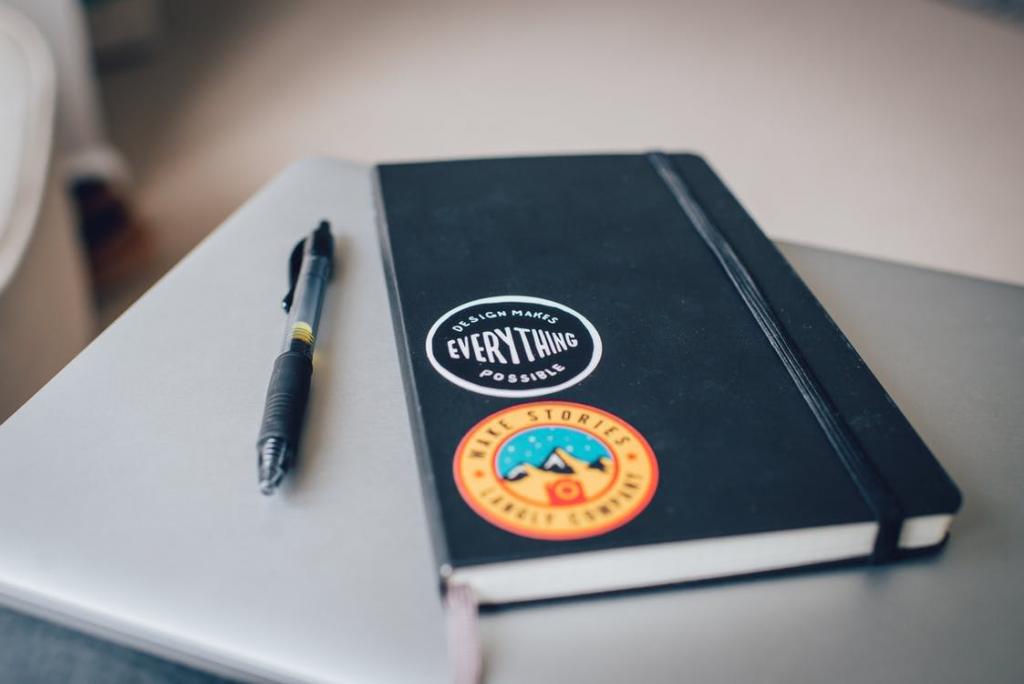 I've been journaling around 3-4x a week for the past year or so now. Basically, I focus on asking myself 3 questions every morning.The first question I write down is: What good will I do for the world today? ( I learned that Ben Franklin used to write this question down every morning, so I took a page out of his book). The purpose of this question is to set the priority for the day. For me, it helps me understand that focusing on how you help others is what matters the most. Typically, my answers include:-         Be kind-         Make others smile around you-         Be empathetic- look beyond people's actions-         Help someone!The second question I ask myself is- what three things am I grateful for today? Usually the answers include my health, care for the people around me, and of course, hearing the birds! (favorite part of my day!) Again, the theme here is perspective- focusing on the basic essentials puts you in the right state of mind to start your day. Being grateful is not innate in everyone, and it takes practice and focus to make this type of thinking instinctive.The last section I title is called Reflections. This section is a little more open ended. Typically, the topics include:1.      Lessons I've learned from the day before. Usually this involves feedback I got in a conversation, an area where I think I made a mistake, or just an interesting observation that sticks with me.2.      Giving advice to myself- I try to take a step back, and imagine if I was an observer giving me advice, what I would I tell him? Key phrases usually include "Stay hungry, stay humble", "Act in a way that you'll be proud of in five years", and of course "Have fun!". I also remind myself to try to be as strategic as possible, and to make sure that each action I take is bringing about the greatest return. I've found this also helps because by giving yourself advice in the morning, you no longer have any desire to give other people advice, unless you are asked.  I've found that giving people unsolicited advice is something people do not appreciate or like.3.      Write down any stresses, or worries- then write down motivational lines, or actionable steps to get through it.That's it folks- takes about 10-15min, but I've noticed it builds my subconscious mind to instinctively be nicer, more positive, and more self-aware. For my company, it's led to dealing with conflict in a more constructive way, accepting and pivoting faster on things I cannot change, and being a more empathetic leader. I highly recommended business professionals add this to their daily habits!
Interview With The Tangent Agency CEO, Marc Becker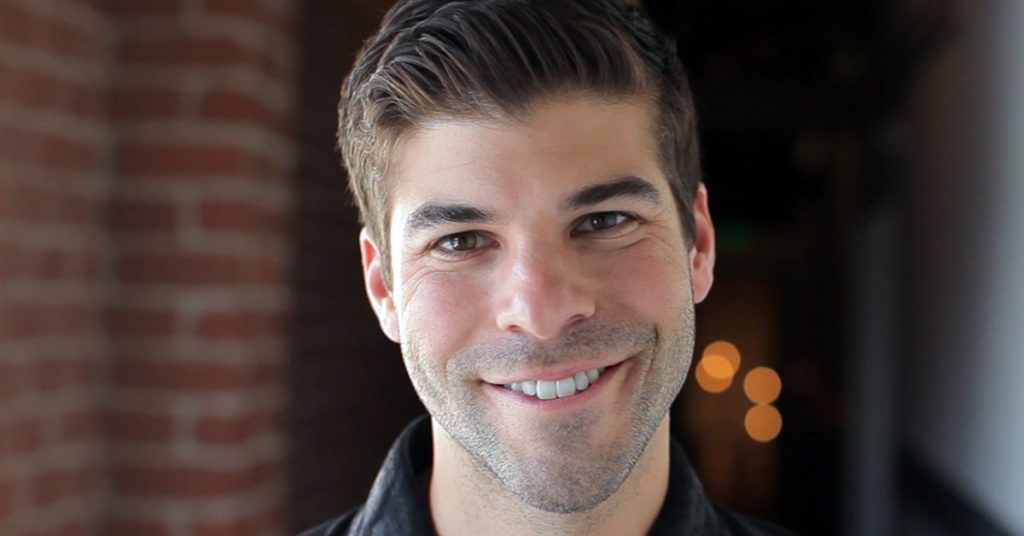 Going by the motto "It's not who you know, it's who knows you," The Tangent Agency has worked on many large projects, including Despicable Me, X-Men, Deadpool, Fifty Shades of Grey, and many more. Leading Tangent Agency is their CEO, Marc Becker. He comes with 7 years of experience as an Executive in the Global Brand Marketing team at Universal Pictures. Working closely with filmmakers, stakeholders, and brands, he helped develop campaigns for films across NBCU/Comcast platforms. Marc joined Tangent after using them as a trusted vendor while at Universal and now oversees business operations working for a creative powerhouse. The Tangent Agency brings big ideas to life by creating innovative content for their partners.

Marc granted us an interview to give us some insight on business and offered advice for those looking to advance their careers. He tells us about their new leadership team and how AR and VR is having a moment.
What is your day like as a CEO?
When you're running a company, you have to a wear a ton of hats. I always joke that I should change my business cards to read "Janitor to CEO" because that's really what I have to be. On a typical day we'll have a team check-in to talk about priorities followed by picking what music or movie we should put on in the background. My music is usually vetoed so our CSO, Daniel, has been on DJ duty for the last couple months. From there, I'm usually joining calls with partners ensuring we're clear on all their objectives and deliverables. In addition to the account management side of things I'll work with the team on brainstorms for ideation and reviewing material before it's sent out to the partners. Another big part of my day is usually working on business development whether it's chatting with partners/collaborators or potential clients who could use our services. I'm also a big proponent of mentorship and sharing my experiences whenever possible, so I NEVER turn down an informational interview - I tend to do them pretty often. It sounds very business school-y, but now that we've hired a couple more members of the team, I'm looking forward to working more ON the business instead of IN the business, which will enable us to scale a little faster.
What makes Tangent Agency different from other agencies?
At Universal, I used to hire nearly every agency under the sun. At Tangent, we are both a creative partner and thought partner, and all our strategy is insight-driven. We work with some of the biggest brands and on the biggest franchises, consistently delivering the quality and the marketing product you'd expect from a major creative agency, but also offer some unique capabilities like Strategic Sales Materials, Franchise Development, and Mythology. Our partners turn to our design team to develop a visual identity for their properties bringing their brands to life. Just as importantly, Tangent leads the way in deciphering data and creating a compelling story to pitch the property, often from scratch. Franchise development, while a critical storytelling and brand development device, is still a largely untapped part of entertainment marketing, and Tangent's team is some of the best in this field. By breaking down the complex nuances of your favorite films and television shows, the process of mythology provides an avenue and a lens into the backstories of the characters and plot points to help our clients develop endlessly engaging story universes. The Tangent creative team has been both on the agency side and the client side and are truly some of the best in the business. I continue to be inspired by them on a daily basis.
What are some of the best projects you've worked on?
We're proud of all our projects and they each present their own unique challenges and opportunities.  We like to say we've worked on everything from

My Little Pony

to

Straight Outta Compton

.  I find it exciting to work on independent films and Academy fare projects as well as the big global blockbuster franchises like the X-Men or Jurassic World.  Our resident super-geek and CSO, Daniel Barber, loves all things sci-fi and superheroes so I'm sure he'd say

Deadpool 2

,

Logan,

and Speilberg's

Ready Player One

are a few he'd cite. On a personal level, it's been special to be working on some of the Universal properties such as

Despicable Me

and

Fast & Furious

.  We're under NDA so I can't say exactly what we're doing on the projects, but I spent so many years at Universal working internally with the brilliant filmmakers and collaborating with my old team and everyone around NBCU to help manage those brands, it's fun to continue to work on them in this new capacity.
Who are some influencers that you admire?
I've always been a fan of the humble way of life Warren Buffet continues to maintain. Bill Gates has not only built an incredible empire and wealth, but continues to baffle me with his work through the foundation and his charitable contributions. Zuckerberg seems to be following in the footsteps of Gates, and I admire his commitment to making the world a better place. Sheryl Sandberg has become a voice of a generation of women and I appreciate the work she's done to help break the glass ceiling. I know I'm leaving a bunch of people off, but I think you can gather the overall trend - successful people that seek to make a difference in the world.
What advice has helped you the most throughout your career?
I've been extremely fortunate to have mentors champion me throughout my career and sprinkle many insightful gems of advice throughout the years. One piece of advice that has always stuck with me is from my old boss, mentor and friend David O'Connor, who runs Brand Marketing at Universal. He always used to say "don't be afraid to ask questions." Too many people let their egos get in the way of being inquisitive for fear that they will be perceived as unintelligent or ignorant. It's important to be strategic about asking questions and know when it's appropriate and when questions should be taken off-line, but I've found it incredibly valuable to "be real" and honest with the people around me in both my personal and professional life. If I don't know something, I ask and I remember, and then I have the knowledge going forward. If there's something that isn't my strength, for example graphic design, I can leave the work to the experts and allow people around me to shine.
What are some business tips you can give to startups?
Don't be a jack of all trades and a master of none. Know what you're good at and be the best at it. Or don't be the best at it, just make sure you know what your value proposition is. In regards to people looking to launch a startup, I can't tell you how many times entrepreneurs, friends, peers, etc. come to me with a business idea they "can't tell me about." Odds are, the idea isn't an original idea and someone else has thought of it - it's all about execution. You absolutely want to do your homework and discovery, but too many people suffer from analysis paralysis and never pull the trigger. The only way to make things happen is to actually execute. If something isn't working, don't let ego get in the way of being flexible, and don't be afraid to make a pivot.Another tip is to always consider the end user. These fans are real people who are passionate about whatever brand/product you're selling. In today's world with social media being what it is, everyone can vocalize their opinion and has a pulpit by which to express it. Whether you're marketing a multi-billion dollar blockbuster franchise or selling from a lemonade stand, it's important to consider your customers.
What are some recent company milestones for The Tangent Agency?
We rebranded and restructured the company 18 months ago with a new leadership team: Ben Taylor (CCO), Daniel Barber (CSO), Mat Guillen (Art Director), and myself as CEO. We just completed our first year with the refreshed company and have seen incredible results and continued growth. Another recent milestone is we've expanded our Experiential, AV, and Digital capabilities.
What will make this year better than last year?
We've carved out a great niche for ourselves as one of the industry's best kept secrets, working a lot behind the scenes. This year, we're excited about becoming a bigger player in the experiential world and working on more consumer facing materials. It's only January and we're already having productive conversations with some of the leading content creators and key players in new technologies such as VR and AR. TV and Interactive Gaming are both having big moments, and we are excited about the opportunities for Tangent to collaborate in both areas. We're looking forward to expanding our relationships with existing partners and working with new ones.  
How You Know A Co-Working Space Is For You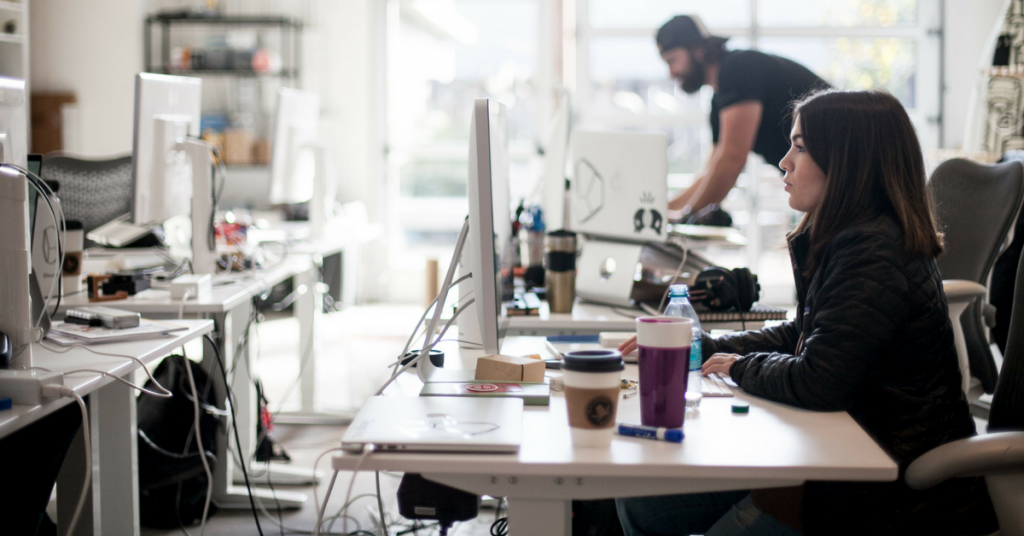 Working at home is one of the best reasons to become a freelancer. However, there are people who work better when they need to get up and get dressed or when they are surrounded by co-workers. A group of people doing different jobs but working together in the same space is called co-working. Here are some ways to determine whether it's time to look for a co-working space.
You're Not Getting Work Done
Working from home is great but only if you get work done. This is perhaps the obvious sign that you need to find a co-working space. If you're snacking every 15 minutes or you spend lots of time on social media instead of getting work done, you seriously need to consider a co-working space.
You Want Human Interaction
Humans are naturally social beings. Even if you hate some of your old co-workers, there is something about being about other people that can help you work hard throughout the day. You might not like some of your co-workers but sometimes it's nice to have somebody to complain to or chat with every day. If you find that you're missing water cooler chats or if chat messaging is not enough, perhaps it's time to look for a co-working space.
Your House Is Distracting
Your house has a bed, a TV, a fridge full of food and maybe your kids. All of these can be distracting especially if your kids need attention or if there's noisy construction nearby or when a telemarketer calls. Distractions also keep you from focusing on work and getting it done in a timely manner.
You Need To Meet Clients
Yes you house is cozy and warm, but is it really an ideal place to meet clients? What if your home is a studio apartment? Is there enough space for all of them to discuss matters comfortably? Co-working spaces have common areas like conference room where meetings can take place in a more professional atmosphere.
You Need Space
There are just some types of work where you need a big space. You might need lots of light, big windows or a big table or space for bulky equipment. Not all co-working spaces are big, but there might be something that can accommodate your need for bigger space.
You Need To Get Out Of Your PJs
If you haven't changed out of your pajamas for a couple of days, perhaps you need to look for a co-working space. Changing into something more professional could help you focus and become more productive.
You Need A Central Location
Your house could be out in the suburbs or somewhere not accessible to public transportation which can create logistics problem not only if you're meeting clients in their offices but for supplies deliveries too. A central location - which some co-working places have - is not only convenient to clients but for other matters too.
You Need To Grow Your Business
A home business is fine if you only have 1 or 2 employees. But what happens when you need to scale up and need more space? A co-working space can give you the flexibility to scale up or down depending on your needs. Depending on the co-working space, it can be for a small 1-man team or a 10-person team with access to a conference room.
Networking
When you're in a co-working space, you are surrounded with other goal-oriented people. This is a good opportunity to network with them, learn their business or share thoughts. Having access to people in different industries can open new doors of opportunities.
You Need Work-Life Balance
Work-life balance is important but it can be hard to achieve for some people when you work from home. Chores, children and distractions make it hard to focus on work so it creates an imbalance by making it hard for you to work. When you're in a co-working space, you can forget about your house for a while to focus work. However, you still have the freedom to attend to your child's PTA, go to the gym or pick up your dry cleaning.