25 Gifts She ACTUALLY Wants This Holiday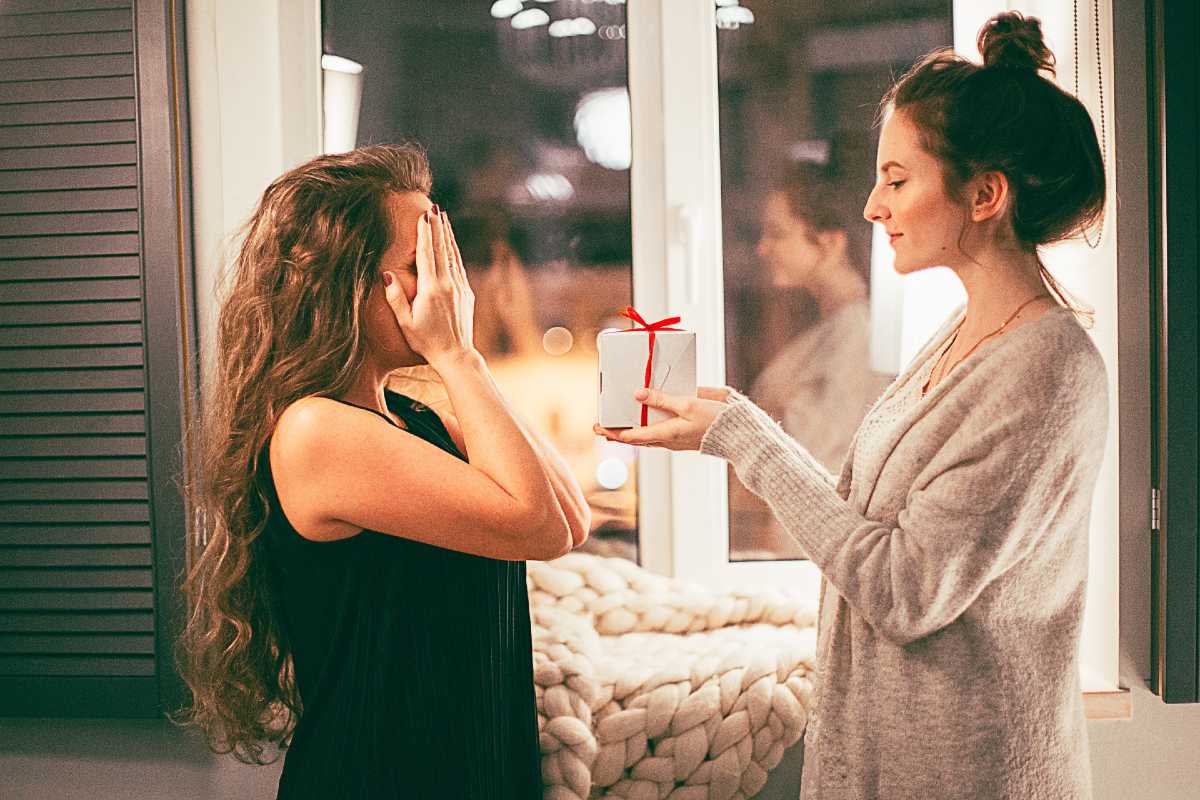 Buying a gift for your loved one is a piece of cake. But giving her a gift that she would actually love – now, that could be a tough nut to crack!
Thoughts will always count when it comes to gift-giving, but it's time you give her something she'd want and use. If you're still clueless about what to give your loved one, check out these best gifts for her.
1. The Luncher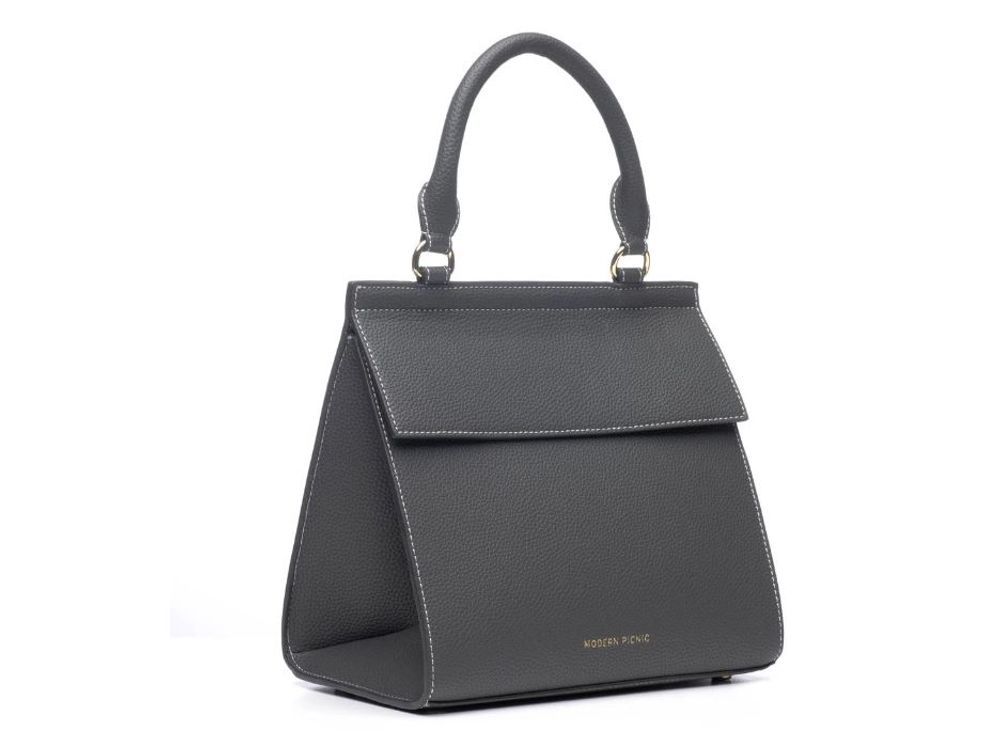 If she's a brown-bagger, then this makes a great holiday gift. Who knew lunch bags could look this sleek? Best of all, it comes in a variety of elegant colors, so you'll find something within her favorite palette.
Price: $149 on Modern Picnic
2. Weighted Blanket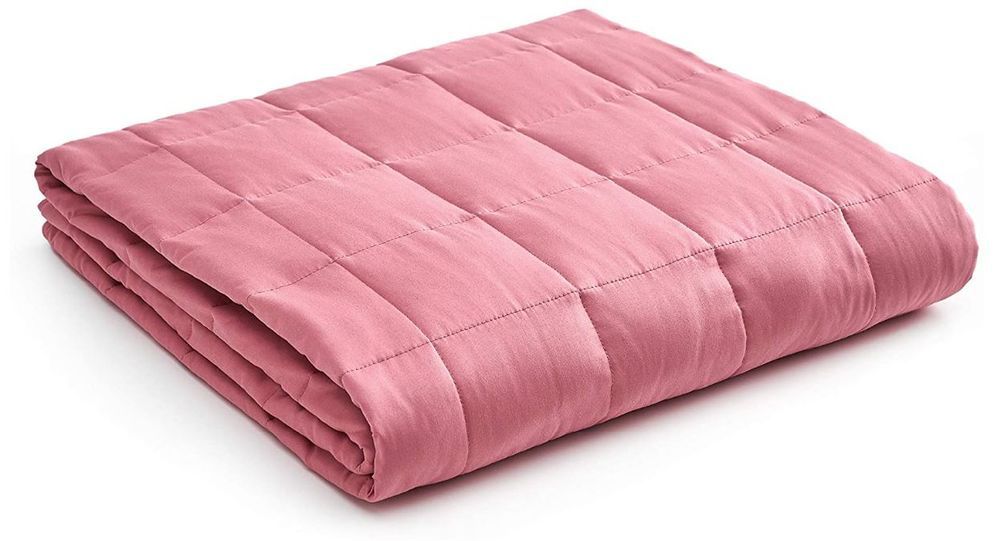 Make her Netflix night-ins extra cozy with this weighted blanket made of Oeko Tex-Certified cotton material with premium glass beads. It also helps calm the body for a good night's sleep.
Price: $79.50 on Amazon
3. Belgian Waffle Maker With Shade Selector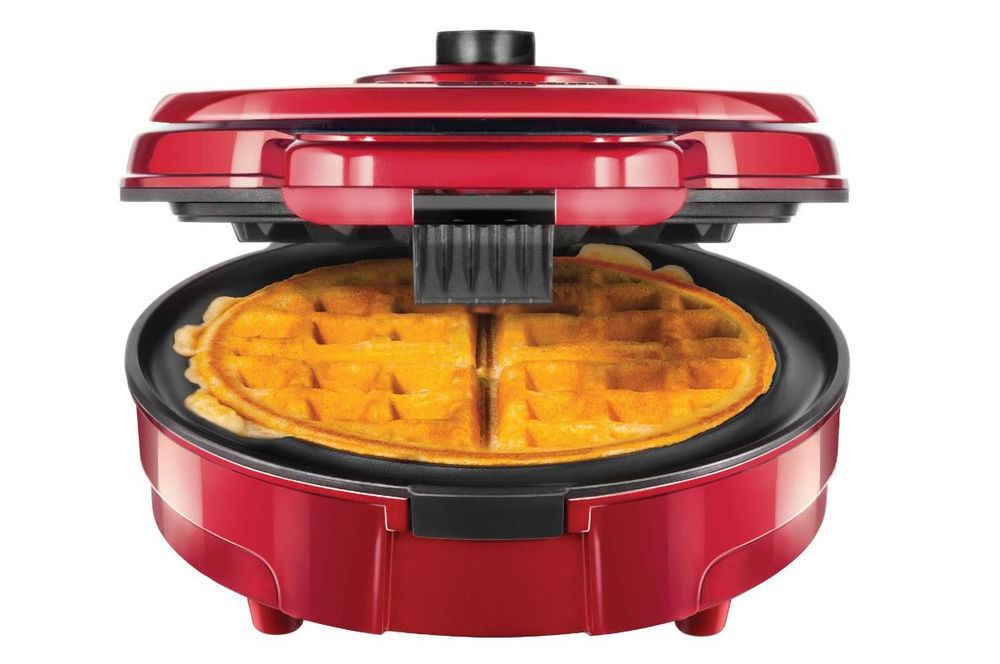 Next on our list of best gifts for her is this Belgian waffle maker any bruncher would be happy to receive. Because it comes with a shade selector feature, she wouldn't need to make do with undercooked or burnt waffles.
Price: $29.99 on Amazon
4. Uncorked Wine Candles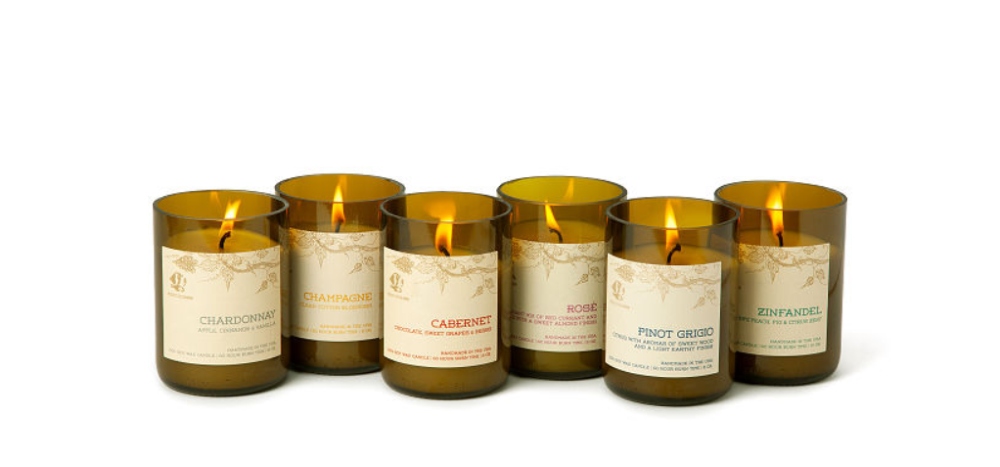 Does she enjoy a glass or two of wine to destress? Give her the sumptuous scents to go with her glass! These wine-scented candles smell divine and come in upcycled glass bottles.
Price: $25 at Uncommon Goods
5. PortoVino Beach Wine Purse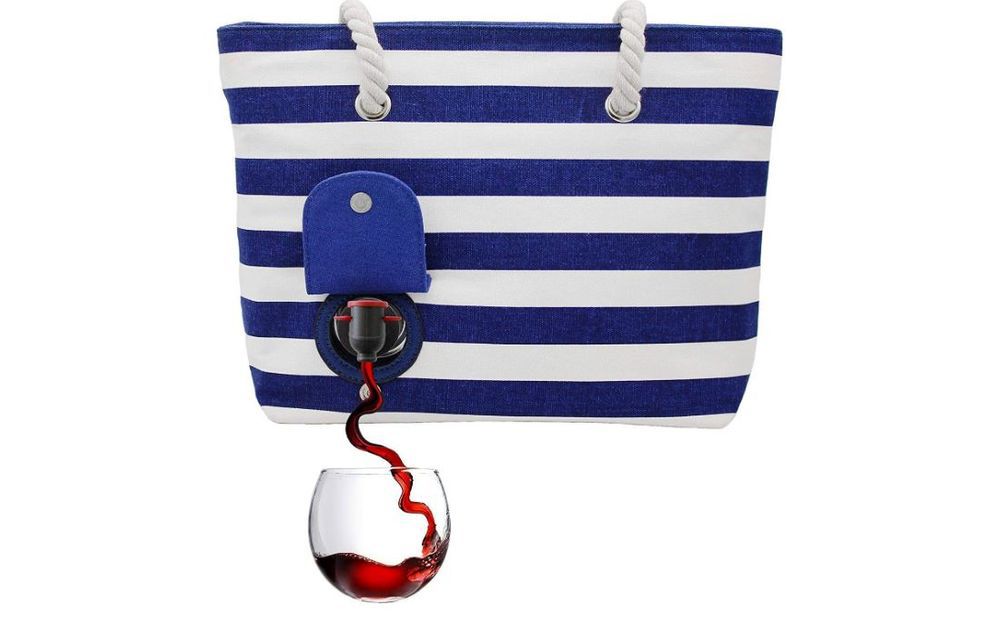 If she likes wine and the beach, then this is one of the best gifts for her on Amazon. Not only is it fashionable and functional, but it will also allow her to hold and pour up to 2 bottles of wine or other beverage straight from her bag.
Price: $44.95 on Amazon
6. 4-Prong Diamond Stud Earrings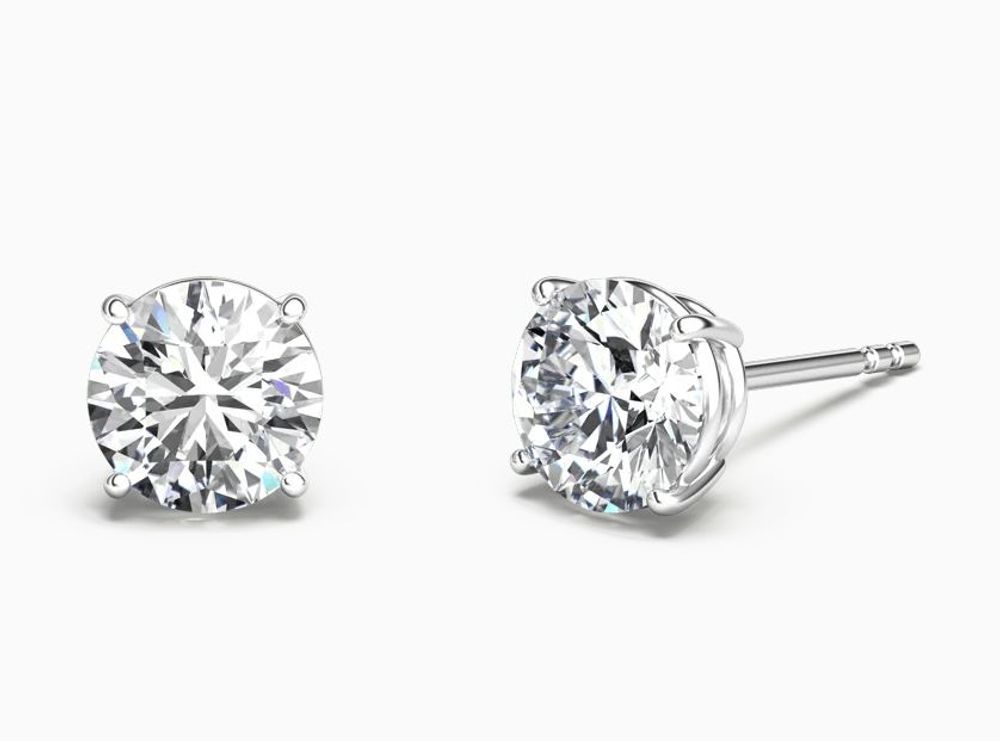 If money isn't an issue, give your girl a new best friend with this pair of diamond stud earrings. Not only is this pair timeless and simple, but the four-prong basket setting exquisitely showcases the brilliant round diamond.
Price: $585 on Great Heights
7. OSTRICHPILLOW GO Travel Pillow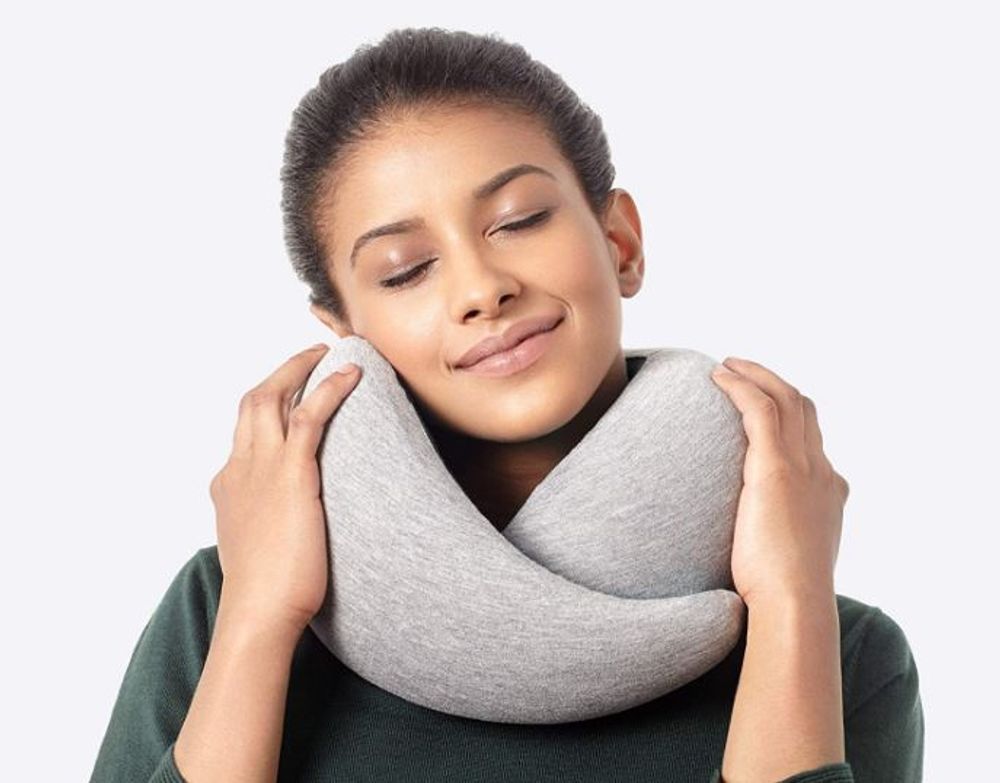 If she spends a lot of time on the road, then she'll be super grateful to have this for a travel buddy. Not only is it super comfy, but it also offers a 360º natural ergonomic neck support.
Price: $58 on Amazon
8. Hoya Heart Plant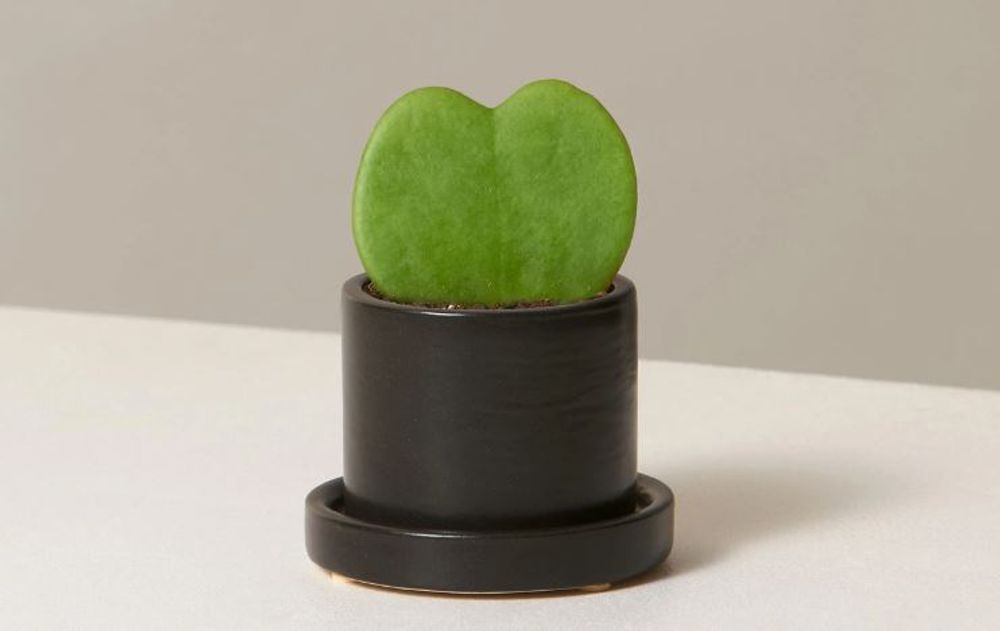 If she has a green thumb, then she'll surely appreciate this super cute and Instagrammable plant! It also comes with a ceramic planter, available in black, blush, cream, and mint.
Price: $28 on The Sill
9. Ember Mug² Temperature Control Smart Mug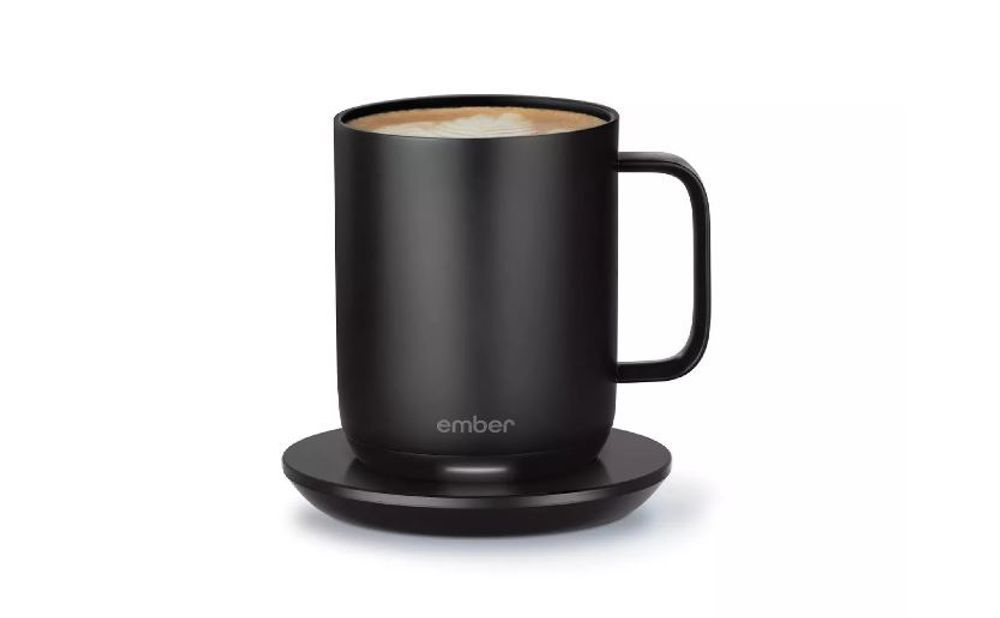 Does she love hot drinks like coffee, tea, or hot cocoa? She'll never have to sip a room temp drink with this cool, rechargeable smart mug.
Price: $99.99 on Target
10. One-Step Hair Dryer And Volumizer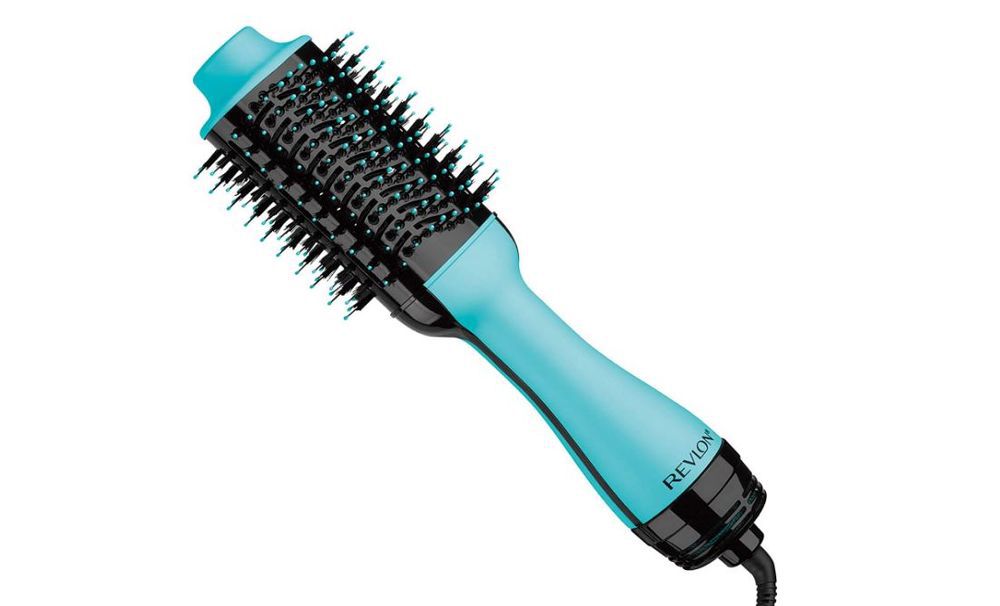 No more bad hair days for her with this Revlon One-Step Hair Dryer And Volumizer Hot Air Brush! The oval brush design smooths the mane, while the round edges create volume.
Price: $35.98 on Amazon
11. Isotoner Women's smartDri Recycled Sherpa Lined Gloves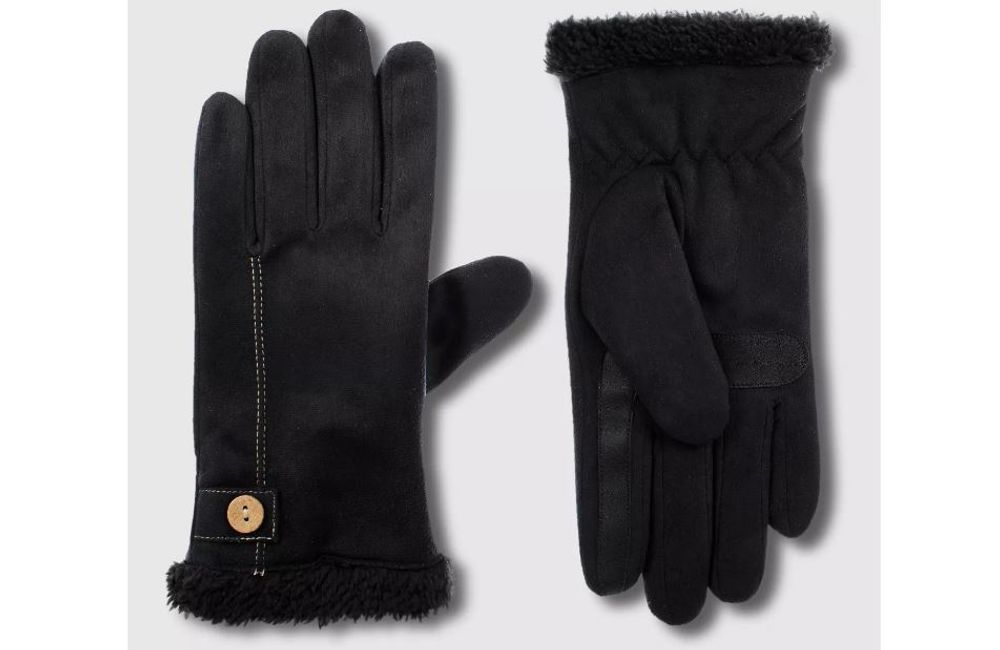 Next on our list of best gifts for her is this pair of gloves. Not only is it elegant, but it's also environment-friendly. The soft microsuede fabric is made by converting water bottles into recycled fibers.
Price: $24.99 on Target
12. Classic Bathrobe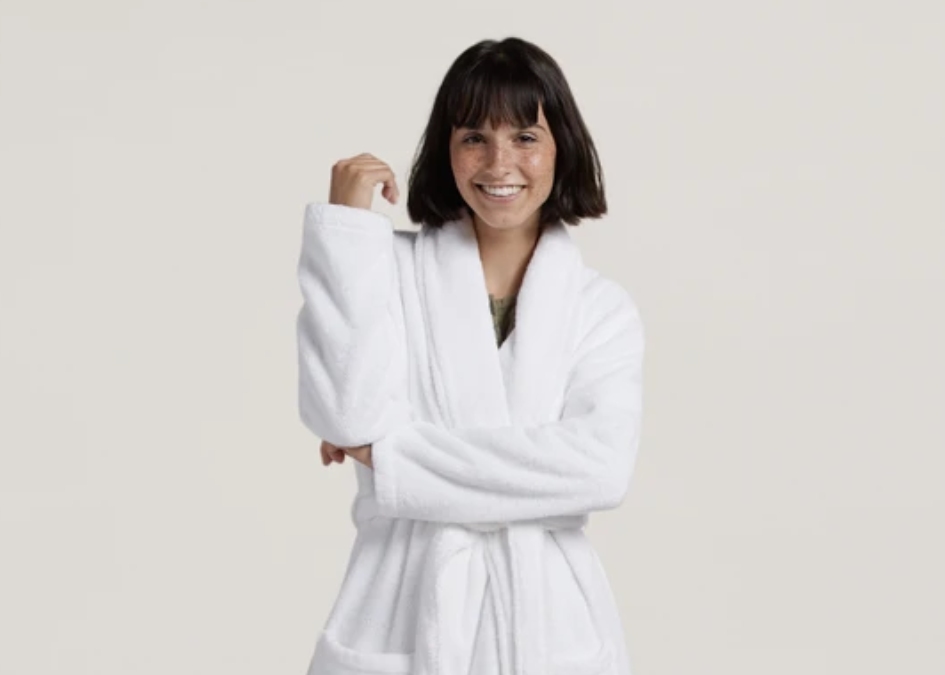 Make every day feel like a luxurious staycation with this classic bathrobe! Made of 100 percent long-staple Turkish cotton, it's simply hard not to relax when she's wearing this plush robe.
Price: $99 from Parachute
13. Keurig K-Duo Single-Serve & Carafe Coffee Maker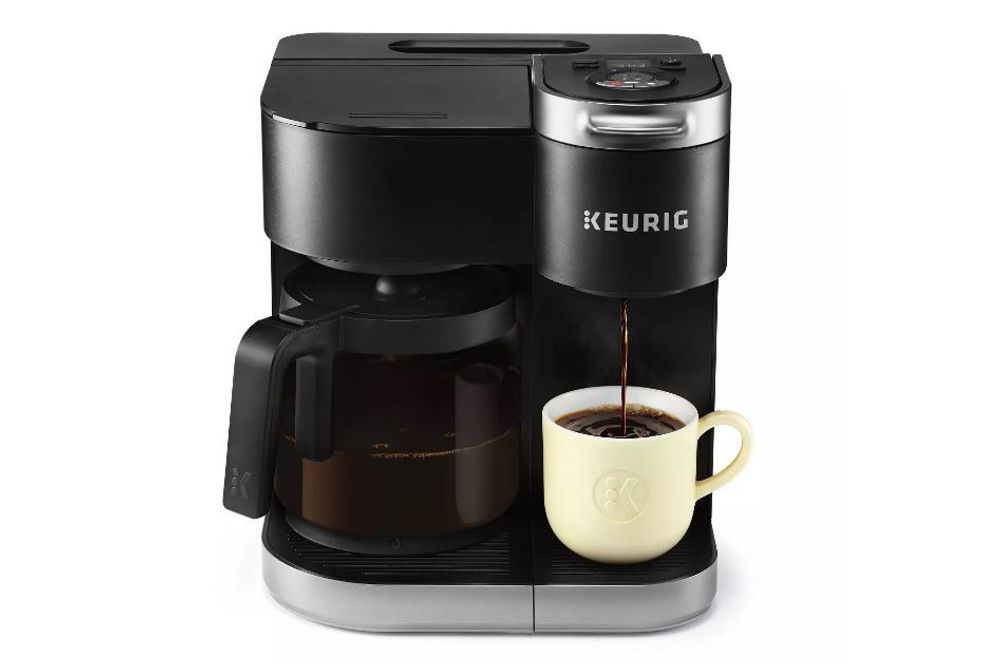 Any coffee-lover would adore this Keurig K-Duo Single-Serve & Carafe Coffee Maker. She can use it for both ground coffee and K-Cup pods and play her own barista.
Price: $139.99 on Target
14. Custom Front Page Puzzle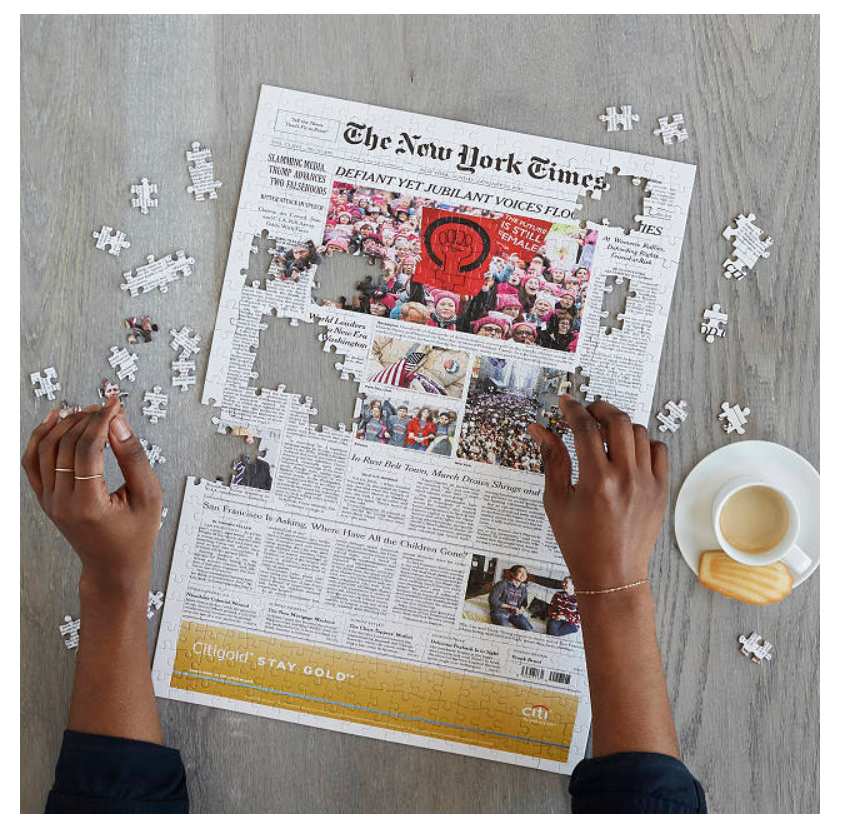 Let her know you'll always remember a special day with this New York Times Custom Front Page Puzzle. They have frontpages available since 1851, and pages after 1998 are in full color.
Price: $50 on Uncommon Goods
15. Fitbit Versa 2 Smartwatch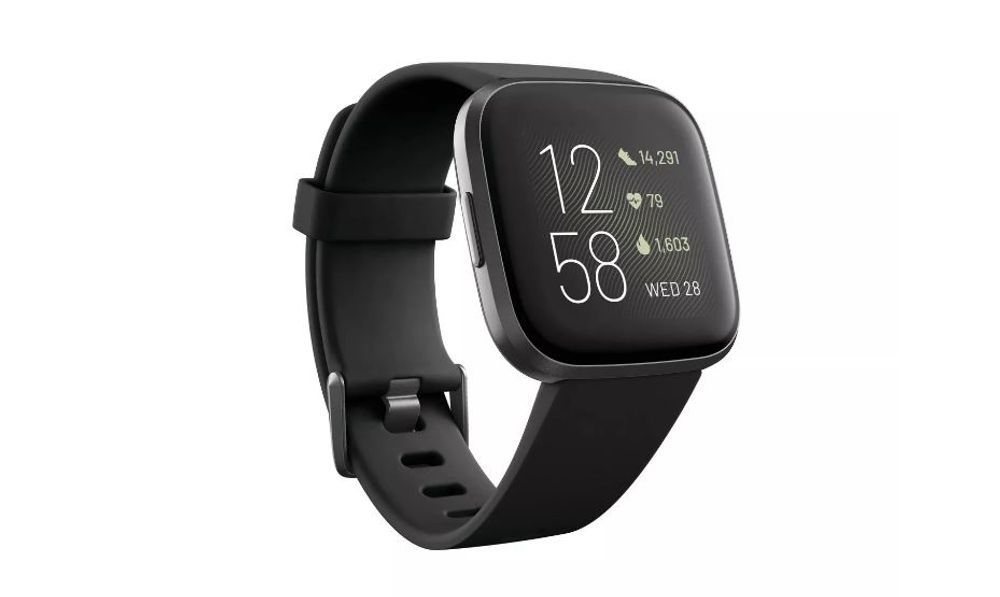 Make her workout time extra fun with this Fitbit Versa 2 Smartwatch. She can also use it to play music with Spotify and monitor her daily sleep score.
Price: $179.95 on Target
16. Mulberry Silk Pillowcase
Give her the gift of extra-restful beauty sleep with this luxurious mulberry silk pillowcase. Not only does it protect skin and hair from friction damage, but it's also a breathable and insulating fabric.
Price: $59 on Brooklinen
17. HoMedics Bubble Mate Foot Spa with Heat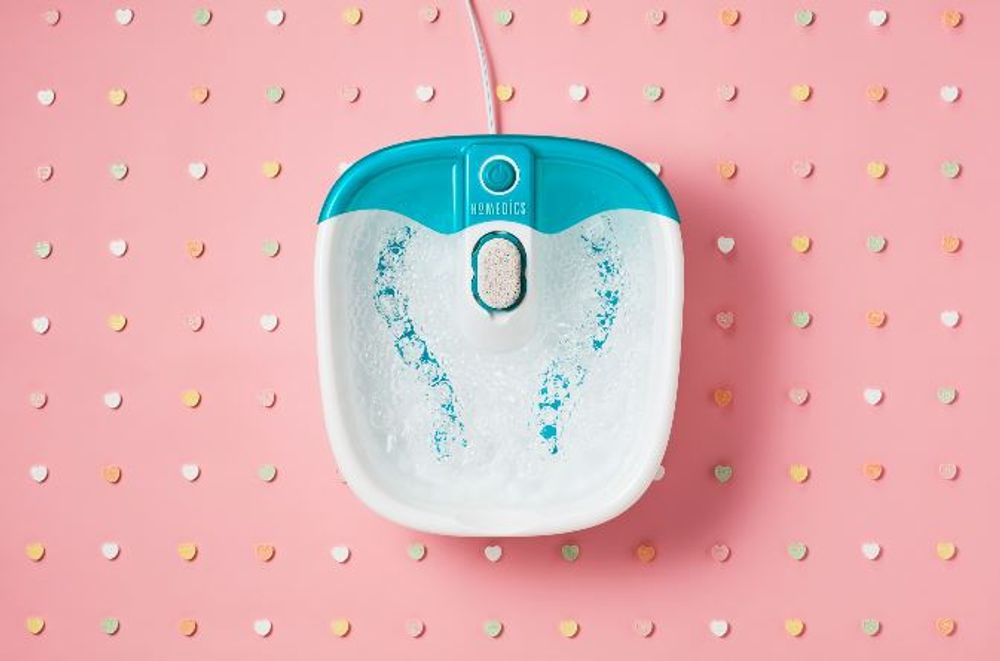 Let her pamper herself with this HoMedics Bubble Mate Foot Spa with Heat. With this number, she won't have to head to the spa for a relaxing foot soak.
Price: $19.88 on Walmart
18. Fast Drying Microfiber Towel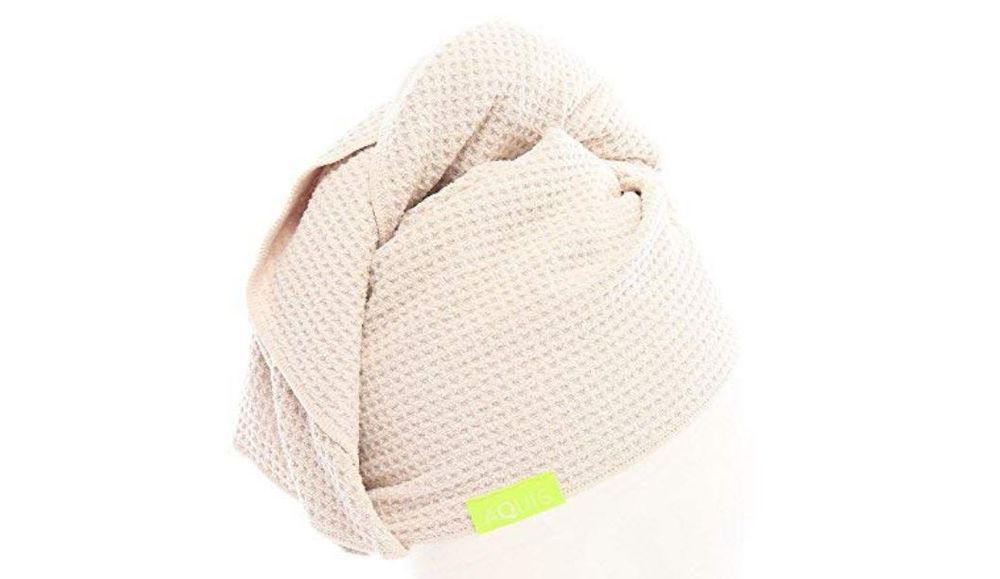 You'll surely earn brownie points for giving her this Aquis hair towel that's ultra-absorbent and fast-drying microfiber towel. It helps wick water from the hair – in fact, it turns it from wet to damp faster by 50 percent.
Price: $14.01 on Amazon
19. Victrola Bluetooth Portable Suitcase Record Player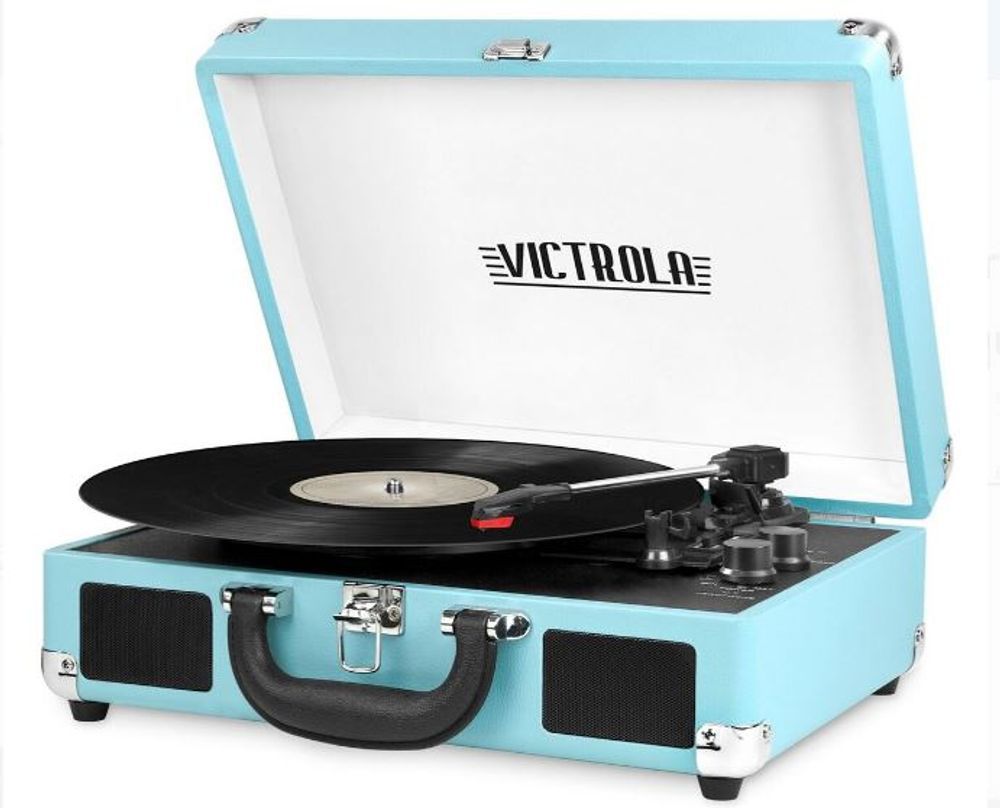 Here's a great gift for a music junkie! This three-speed turntable can connect to your speakers via Bluetooth, making it the perfect marriage of vintage and new technology.
Price: $44.98 on Walmart
20. Cozy Bootie
Treat her feet to these plush, pull-on booties! Made of 100% polyester sherpa, she'll definitely feel warm and cozy wearing these booties throughout the cold months.
Price: $59 on Parachute
21. Himalayan Natural Glow Pink Salt Lamp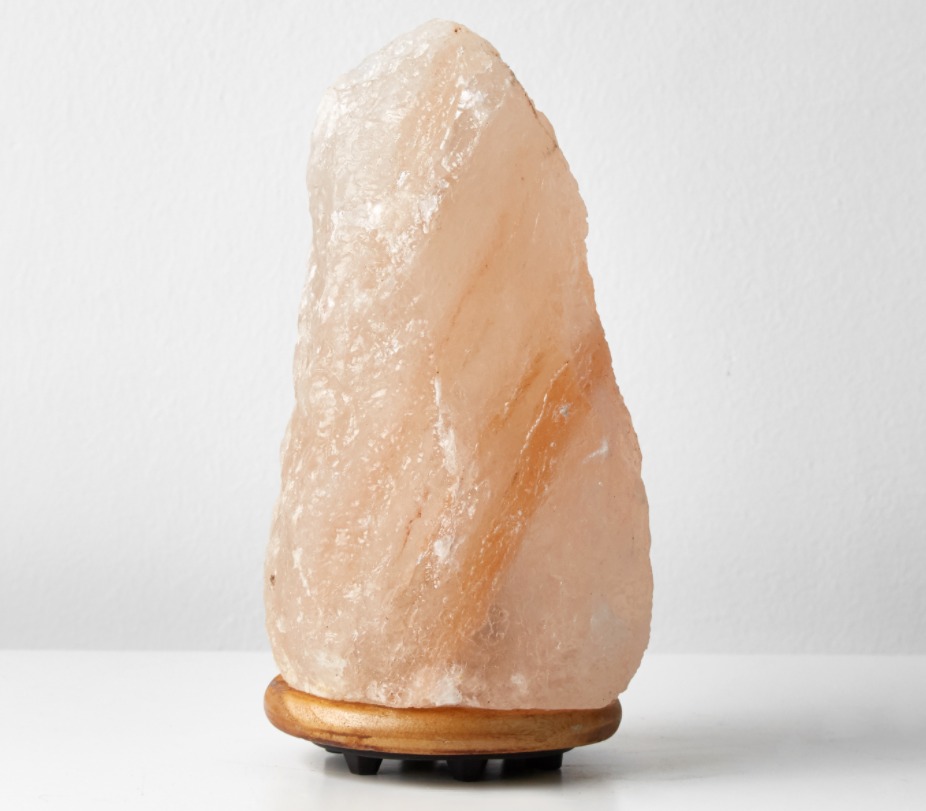 If you're looking for inexpensive gifts for the woman who has everything, check out this salt lamp. It looks naturally elegant and promises holistic benefits while at it.
Price: $14.15 on Walmart
22. Harry Potter, Spinning Time Turner Pendant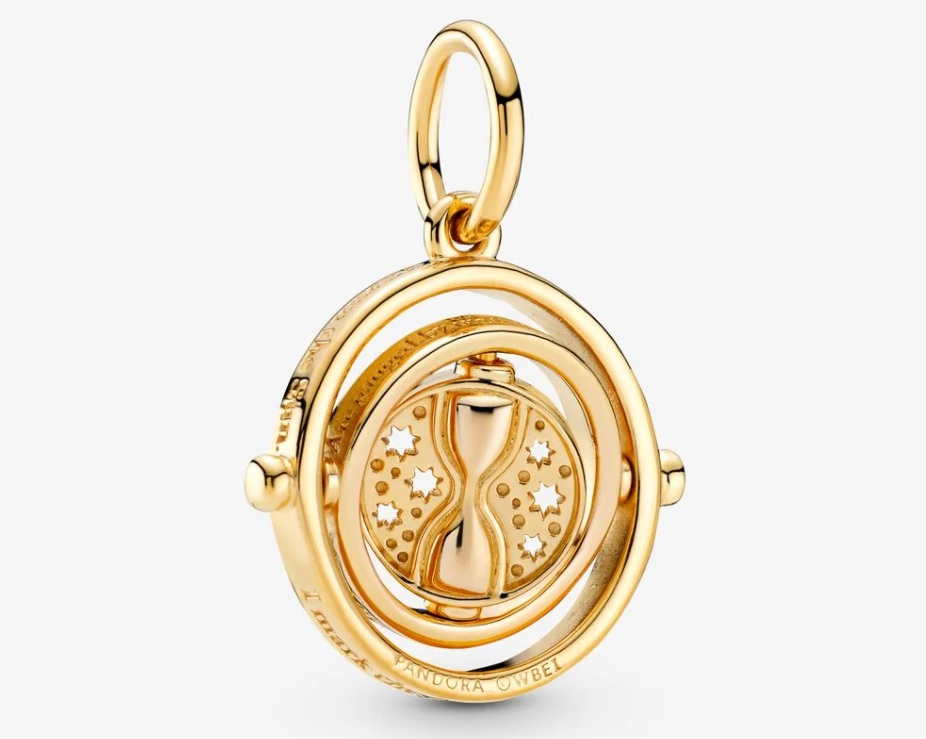 Any Potterhead will feel like Hermione when she wears this spinning time turner pendant! This 18k gold-plated metal blend has spinning inner circles as well as a disc with a raised hourglass surrounded by cut-out stars.
Price: $100 on Pandora
23. Chocolate Treasure Box with Wine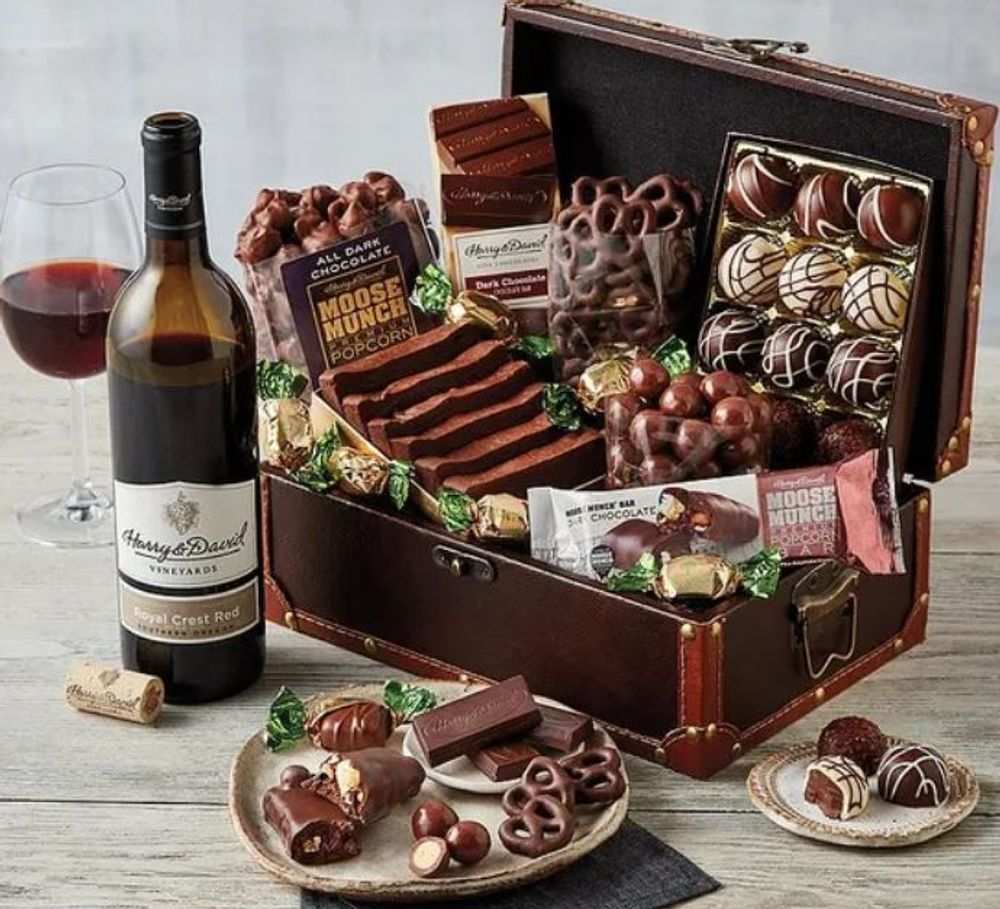 Indulge her sweet tooth with this Chocolate Treasure Box with Wine. It comes with a bottle of Harry & David's award-winning 2017 Royal Crest Red blend. Also, it's literally a chest-full of bars, cakes, and chocolate-covered everything.
Price: $89.99 on Harry & David
24. Cozy Night In Holiday Box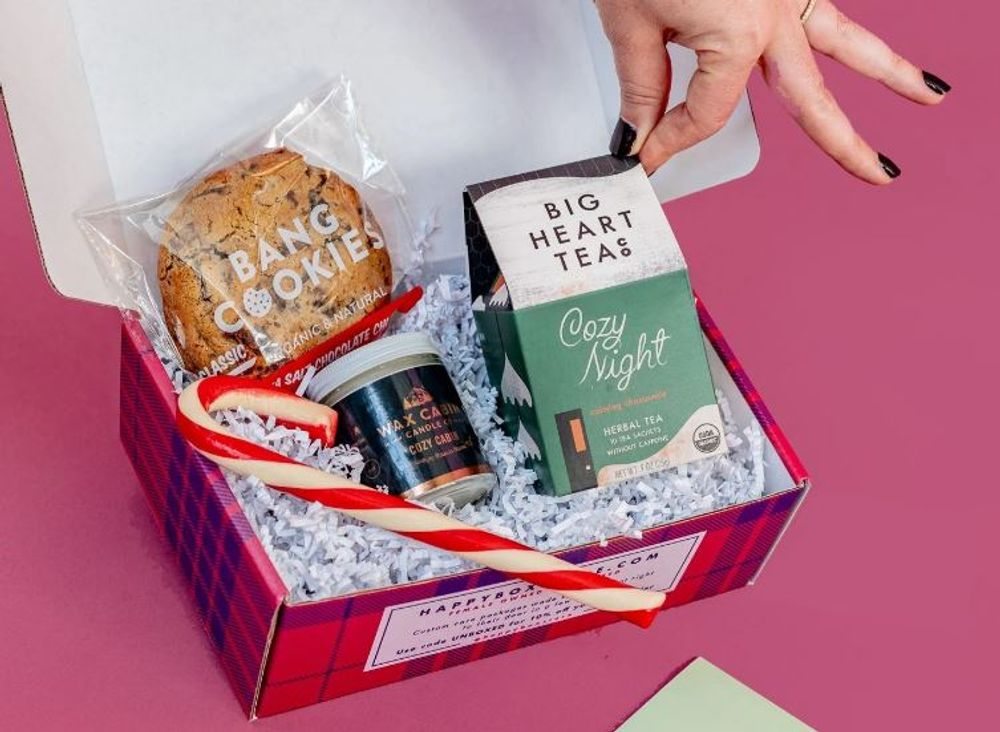 What's better than a holiday gift? How about a box full of them! If you're spending the holidays apart, this box of goodies will surely make her feel loved.
Price: $47 on Happy Box
25. Minute Cocktail Sugar Cube Trio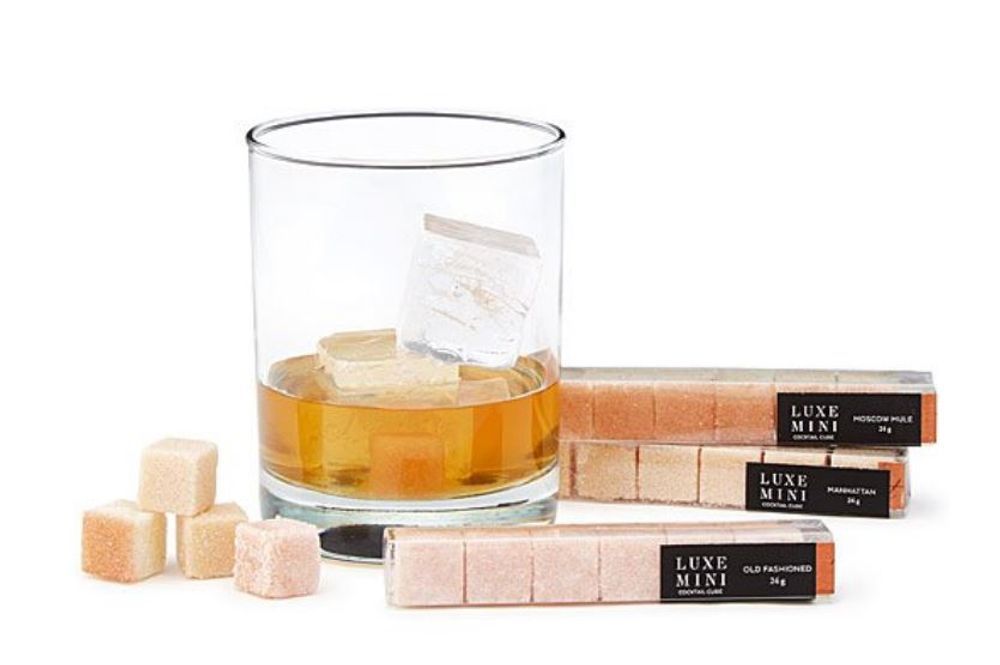 Last but not least on our best gifts for her is this minute cocktail sugar cubes. Dropping a cube into a shot of liquor is all it takes to turn her into her own bartender real quick. In short, it's like having instant Manhattan, Old-Fashioned, or Moscow Mule anytime.
Price: $30 on Uncommon Goods
Did You Drop Your Smartphone in The Ocean? Here's How to Retrieve It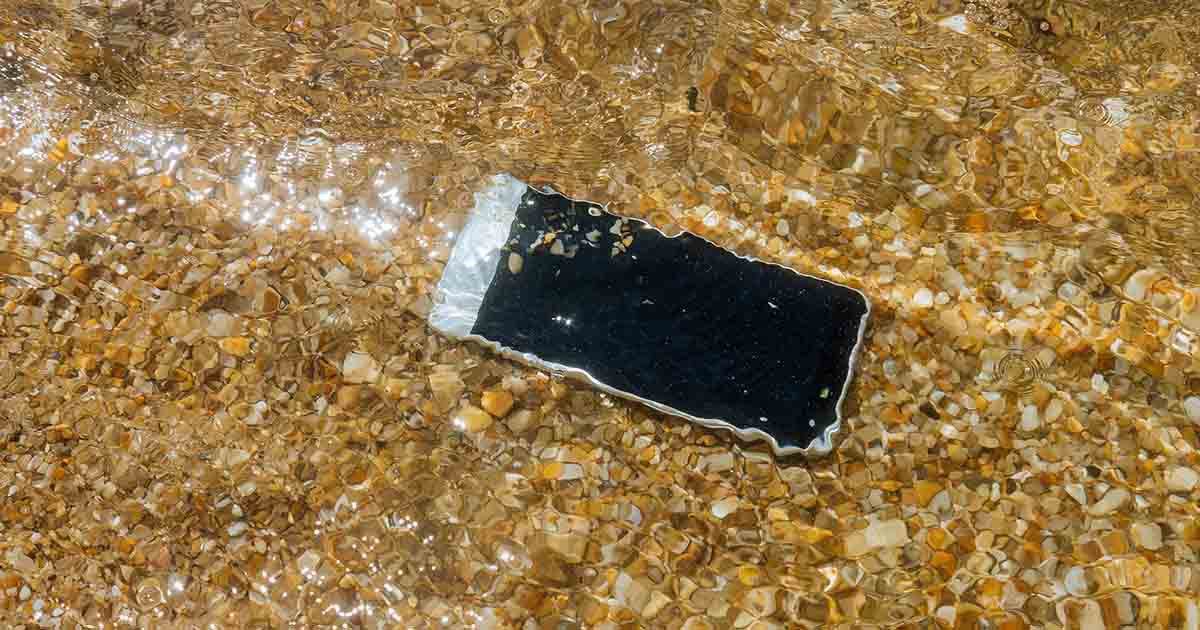 Even if COVID-19 remains present after two years, it's not stopping people from going on beach vacations. After all, cases aren't as high as before, and many people have been vaccinated against the virus. And when it comes to beach vacations, it means more swimming and fun water activities, such as snorkeling, watching dolphins on the boat, and parasailing. We get carried away doing these activities that unfortunate incidents befall us. And one of those unavoidable incidents is accidentally dropping your smartphone in the ocean or sea. You've worked so hard to buy the device, only for it to slip away into the ocean. There's a possibility that you can still retrieve it, though. But what do you do after you drop your smartphone in the ocean? Here's what you need to do.
Look For Your Phone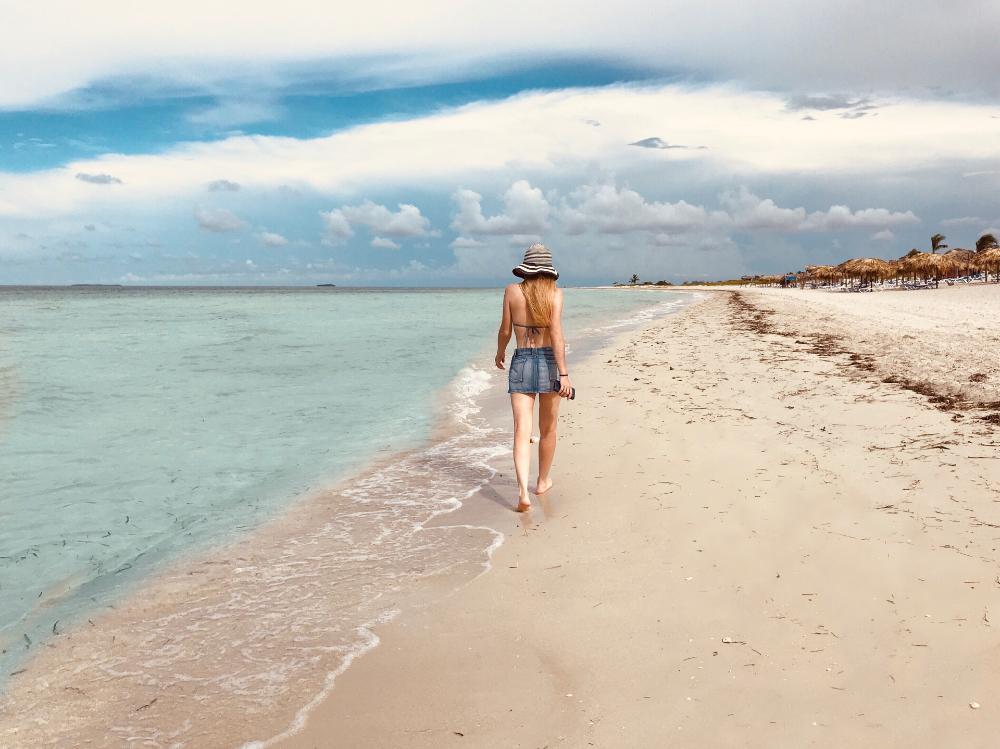 You can still retrieve your phone from the ocean IF you accidentally dropped it in a shallow part of it. Use your feet or hands to feel for the phone. And if you have a net or something to scoop it up, do that too.
However, Do NOT in ANY CIRCUMSTANCES try to retrieve your phone IF it fell somewhere deep. You need to accept the fact that it's long gone and it's with the sea now. If this happens, contact your mobile phone provider immediately if you have a plan with them. They could help you with reassigning your old number to a new phone.
Switch the Phone Off and Leave it to Dry
Once you retrieve your phone, turn it off immediately. Unfortunately, you won't be able to get snaps for your Insta or take videos for TikTok. However, this is a necessary measure once it's out of the water. Plus, make sure to dry it with a clean towel. Since you're still at the beach and a few hours away from civilization, this is your best bet in ensuring your phone doesn't take any more damage.
Remember the uncooked rice myth? Yeah, that's not true. It's no longer recommended to put your phone in uncooked rice because it will cause further corrosion. In an old interview, David Naumann said in the USA today that if you drop your smartphone in the ocean, you can put it inside a Ziplock bag. You'll add purified water there and a pinch of baking soda. Baking soda is necessary to counter corrosion.
Bring It to A Pro ASAP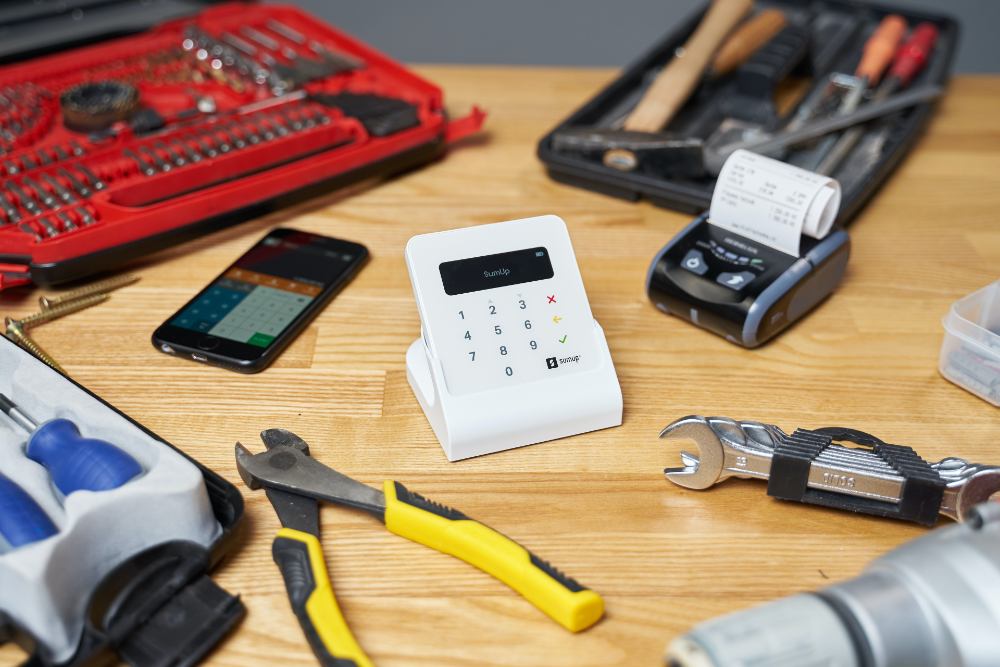 You can be tempted to fix your smartphone once you get home. But the best person to deal with this situation is a professional. It can be difficult to take the phone apart, especially if you're not familiar with how to do it. Once you're back home, immediately take it to a repair shop and tell them that you accidentally dropped it in the ocean.
Preventive Measures
To prevent any data loss, why not back up your files on a cloud? That way, if you lose your phone or drop it in the ocean, you can still have your files when you get a new one.
And if you're going to the beach, make sure to put the smartphone inside a waterproof bag. It will keep your phone dry and secure!
Unfortunately, this guy can no longer retrieve his phone. And this is why you need to take preventive measures to avoid a scenario like this.
And for other stories, news, or tips, read more here at Owner's Mag!
N.Y. Teamsters, DGA Among Organizations Supporting Reproductive Rights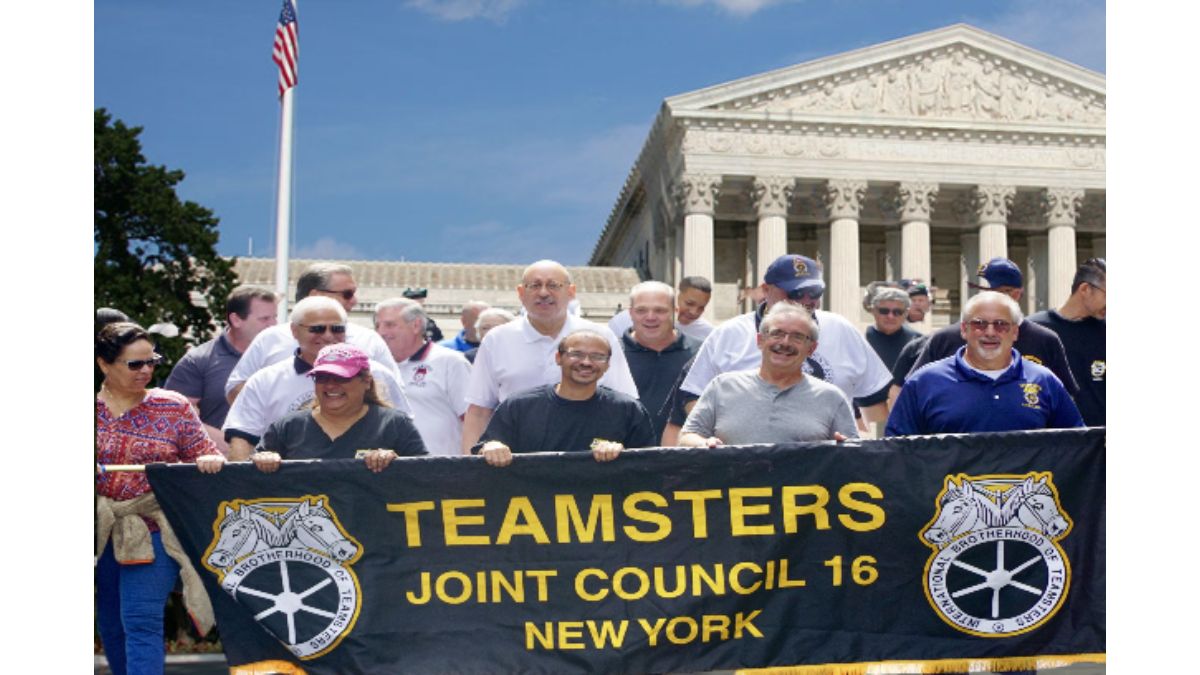 There has always been some contention in this country about whether labor unions do more harm than good. This is, of course, despite the long list of objectively positive results from their efforts.
An impromptu rattling off of union fruits would include: ending child labor, the eight-hour workday, worker's compensation laws, a minimum wage, the literal f*cking weekend— and a host of other benefits that have (just barely) prevented the keepers of wealth from realizing a Dickensian capitalist dystopia.
Through collective bargaining, all workers are made stronger. But for those of us still on the fence, New York's Local 210 offers yet another instance of unions pushing for the betterment of common people.
Local 210 for Reproductive Rights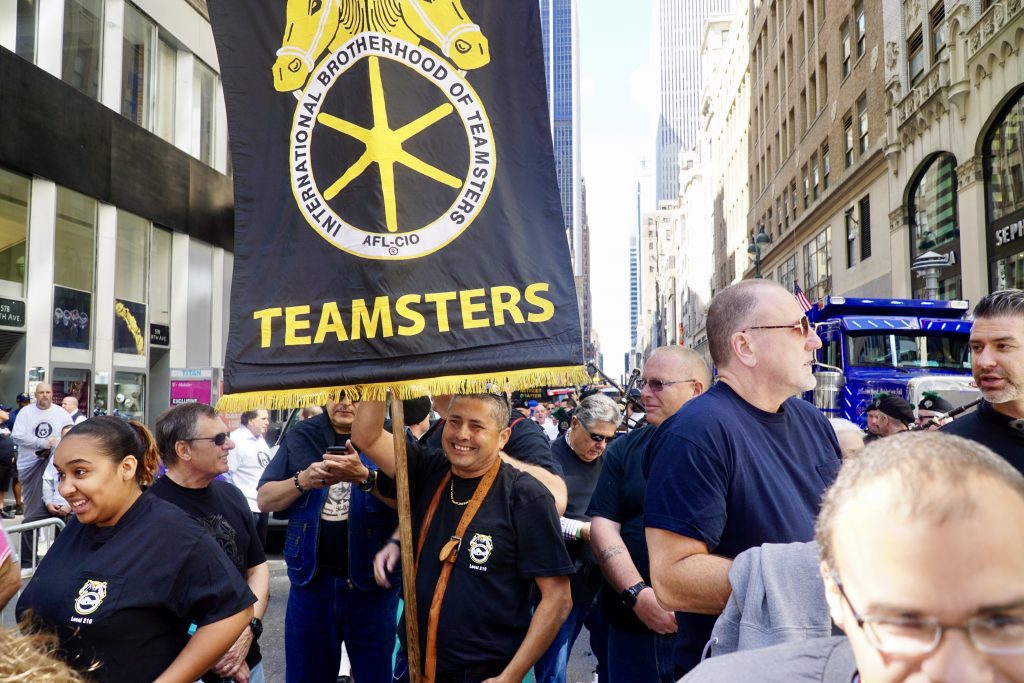 Local 210—a New York-based union responsible for representing NYC-based SAG-AFTRA and Actor's Equity staff in collective bargaining— has recently passed a resolution aiding reproductive rights.
The announcement follows the Supreme Courts' recent decision to overturn Roe. v. Wade—a move that stripped the bodily autonomy from over half the U.S. population, and did so against the will of nearly two-thirds of the country.
The resolution states that the Local "condemns the Supreme Court's attack on women and affirms that reproductive healthcare services should be private, safe, accessible and legal"
It also outlines several steps the Local is taking to help those affected by the ruling, such as working with other unions, legislators, and organizations to "ensure reproductive health care access to Teamster members who live in New York and those traveling here for care."
Local 210 recording secretary Bernadette Kelly announced the news on Twitter on July 11th, describing it as "a resolution that commits to ally ship [sic], resistance and organizing."
The International Brotherhood of Teamsters, with 1.4 million members, is one of the largest labor unions in the world, and the most diverse in the U.S.
But, they aren't alone in their efforts to provide resources to those whose reproductive rights are under siege.
Directors Guild of America joins fight for bodily autonomy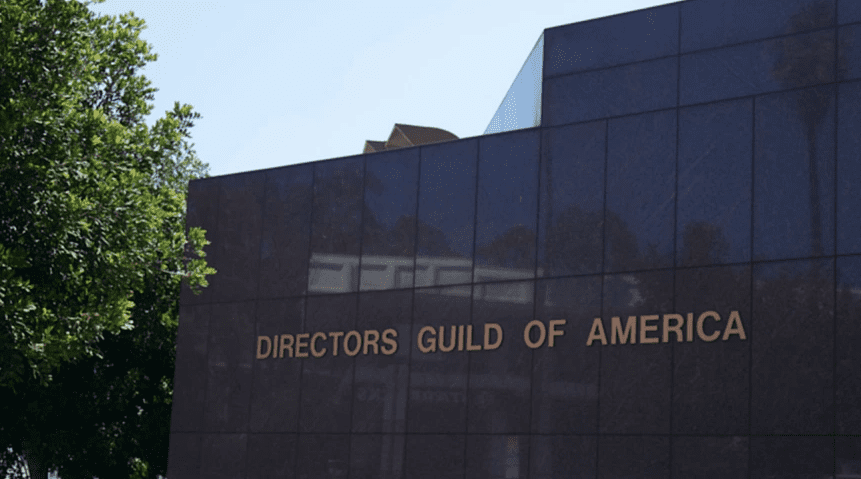 Last Monday, the board of trustees for the Directors Guild of America approved two amendments. One of which will cover abortion services for participants' dependent children. The other covers abortion travel costs for participants living or working on DGA-covered projects in states where safe, legal abortions are not available.
Both of these amendments provide some breathing room for DGA members whose rights have been recently stripped.
"The actions taken today by the Plans Trustees demonstrate strong and decisive leadership to ensure that our members and their dependents will continue to be able to have access to safe abortion services regardless of where they live and work," DGA president Lesli Linka Glatter said in a statement.
For more information regarding reproductive rights, please consult the following list of websites.
Resources for Abortion Rights
Abortion Clinics OnLine is a directory of providers of abortion and other reproductive health care services. The site allows you to choose, by state and city, from a list of abortion clinics. Clicking on a clinic links you to the clinic's homepage, which provides more detailed information on abortion procedures, patient instructions, prices, maps, and other educational information.
This site provides materials for young people and their advocates in the United States and abroad. In addition to a comprehensive publications list and ordering information, the site includes a series of fact sheets and briefing papers on a wide range of issues from adolescent pregnancy and childbearing to sexual abuse and violence in Sub-Saharan Africa to young women of color and the HIV epidemic. Notably, this link also includes an international program survey, which allows readers to search by country to find out about various programs working to meet the reproductive and sexual health needs of youth throughout the world.
This site provides information on abortion, contraception, sexually transmitted diseases, and teen pregnancy, as well as a section on relevant laws and public policies. A large number of articles from AGI's periodicals, briefing papers, and reports are also available. These include online versions of the most recent issues of The Guttmacher Report on Public Policy, Perspectives on Sexual and Reproductive Health, and International Family Planning Perspectives.
American Association of University Women
The American Association of University Women is an organization that supports equity and education for all women and girls. This site contains useful research on reproductive issues ranging from adolescent sexuality to abortion coverage bans.
NAF's website features resources for pregnant women as well as abortion providers. It includes links to NAF publications and fact sheets and information about finding a qualified provider.
Planned Parenthood's site is one of the best sources of online information regarding safe sex, contraception, and abortion. It includes legislative updates, pro-choice advocacy tools, a special section for teens, as well as resources in Spanish.
For more union coverage by Owner's Mag, check out the following stories:
Billionaires Be Warned: Organized Labor on the Rise
Former Nintendo head urges gaming CEOs to welcome worker's unions
Top 10 Best Prime Day Deals 2022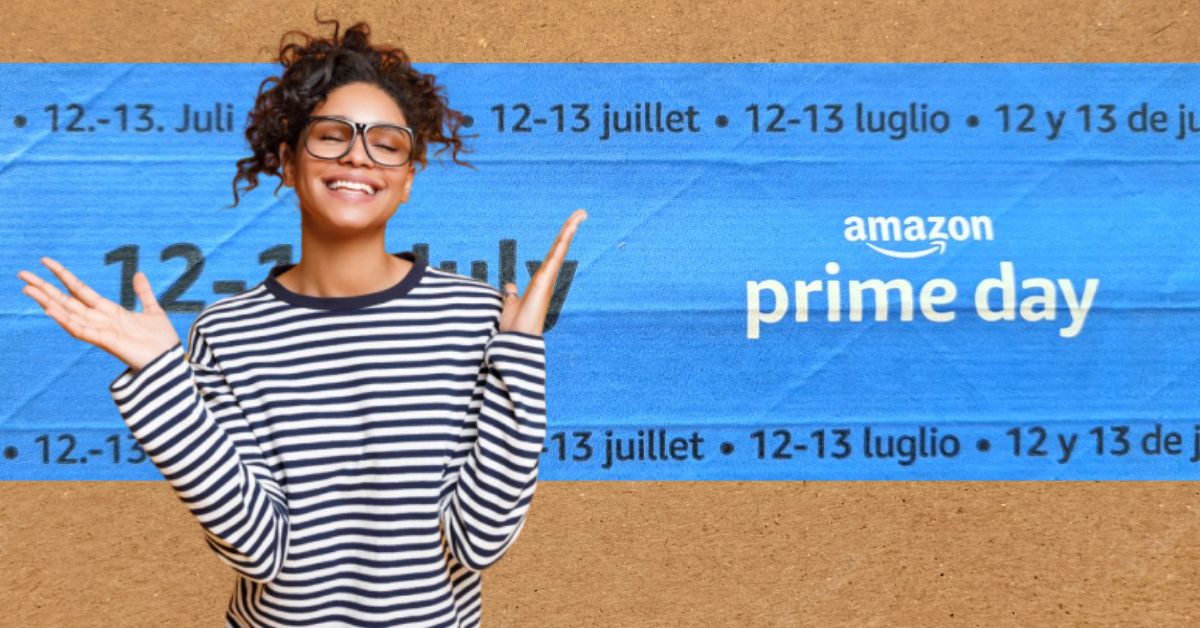 Amazon's biggest day is back, folks!
Prime Day 2022 has arrived and the deals are more exciting than ever. There are thousands of discounts for you to peruse, but we've taken the time to find the 10 best deals. Of course, you're welcome to fall helplessly into the Amazon rabbit hole. But just in case you want to save a little time and get straight to the good stuff, here are the top 10 best prime day deals in 2022.
New TV anyone? For all televisions that run Amazon's Fire TV you can find a seriously insane discount on a brand new set. That plus a cute little Fire TV stick and you'll be good to binge your favorite Prime series.
Find a deal here
We all have those friends who will not shut up about their Air Fryer. If you want to give in to the peer pressure and don't actually know how to cook, these deals are hot hot hot.
…oof. That was corny…
Find a deal here
If you've been waiting for an opportunity to snag yourself a sexy Roomba, now's your chance! Get all that dirt, junk, and pet fur off your floors!
Find a deal here
You know, the Blink Video Doorbell may be a little creepy, but they're incredibly popular, and for good reason! Update your home and get a small sense of security with this stupidly discounted item!
Find a deal here
There's nothing like a great pair of noise-canceling earbuds to shut off the annoying outside world. Save up o $50 off a pair of Echo Buds and zone out.
Find a deal here
If you're on a health and fitness journey and you don't have a Fitbit smartwatch, you're seriously missing out. This snazzy piece of tech is getting a modest discount. Treat yourself and keep better track of your health.
Find a deal here
Samsung's new Galaxy 5G phones are some serious contenders in the smartphone world. And they ain't cheap. You better snag one of these deals and see what has all tech experts raving!
Find a deal here
Personally, I'll always prefer the feel, sound, and smell of a physical book to an ebook. But who am I to judge? They're, like, super popular. For the reading junkie, you'll have a chance to stock up on a whole bunch of new reads for as little as $2! Or free for Prime members in some cases.
Find a deal here
Chromebooks have risen in popularity as the affordable laptop option. Well, now they're about to get even more affordable. These well-rated and reviewed computers are something you want to get ahold of! Now!
Find a deal here
It doesn't feel like summer unless someone's got the grill going. Weber is an iconic brand and we couldn't be more excited about this latest deal! So, light that fire, invite some friends, and pig out on a discount!
Find a deal here
Do you agree with our Top 10 Best Prime Day Deals 2022? Comment below with your favorite!