25 Best Gifts For Men (He'll Think You're A Mind Reader)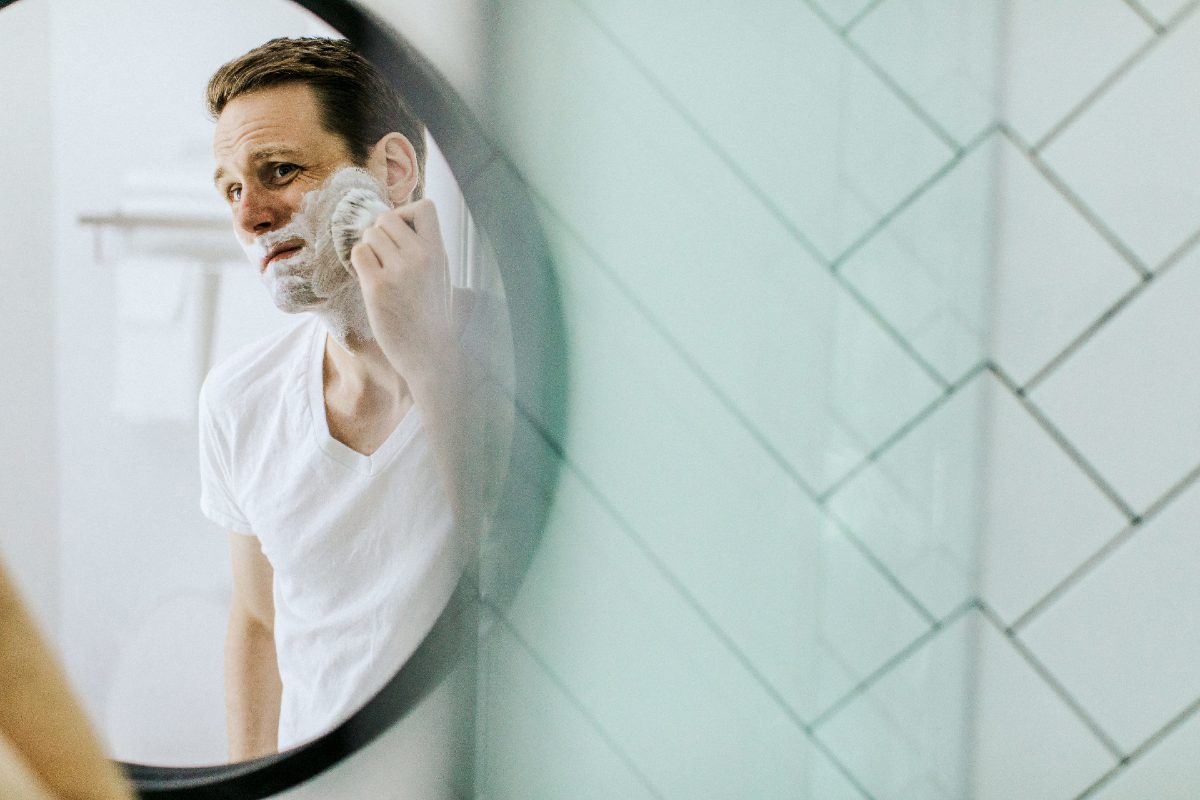 Many guys will keep their mouth shut on the things they want to receive as a gift. Either they are not sure what they need, or they want you to play a mean mind-reading game. Whatever their reason is, we have here the best gifts for him.
1. MoCuishle Shiatsu Back Shoulder and Neck Massager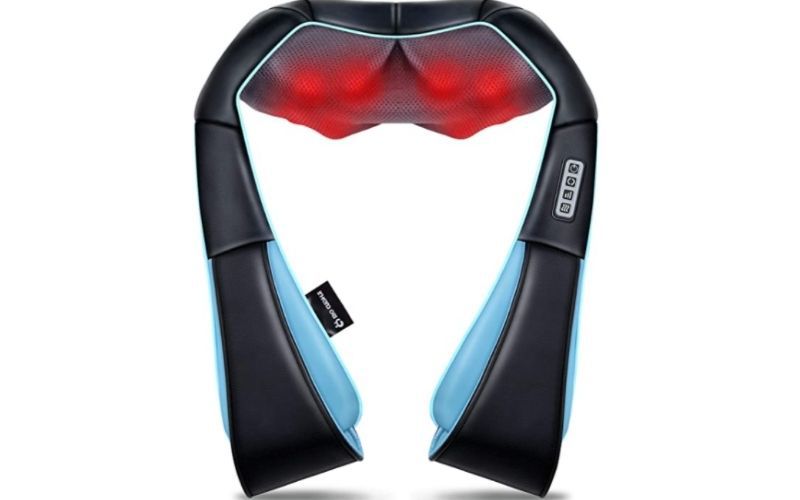 This amazing back shoulder and neck massager has eight kneading massage nodes where your man can enjoy a deep massage to his muscles and tissues. It also uses infrared heating that gives that subtle warmness that can ease one's tension. Because it's compact, you can bring it anywhere you go.
Price: $49.98
2. YETI 14-oz. Stainless Steel Vacuum Insulated Mug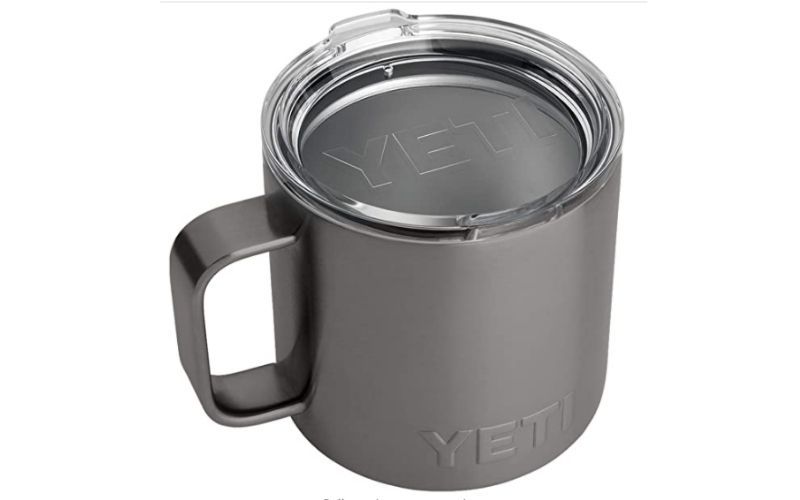 If you want to give the best-engineered insulated mug to your guy friends, YETI has got you covered. It is also made for wider hands if you will give this to someone larger than most people. The best part is, it's dishwasher safe – because we know guys don't like washing dishes manually.
Price: $24.99
3. Coco & Breezy ZEN 103 Sunglasses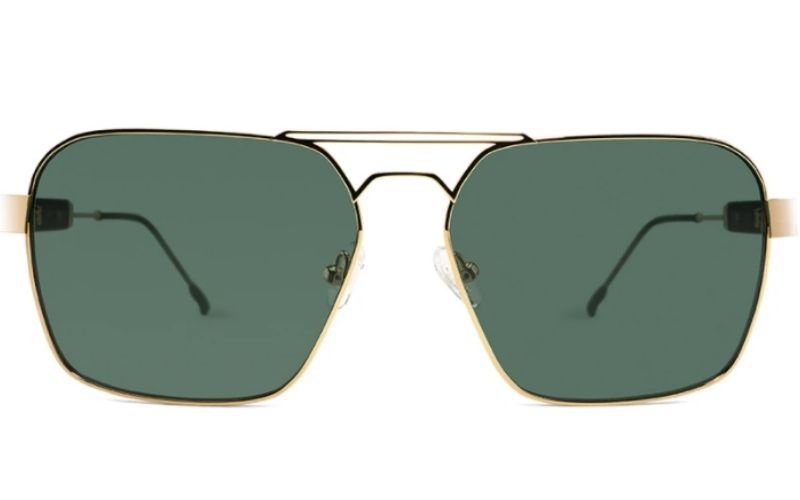 This classic pair of sunglasses is a must-have and could give any wardrobe that extra flavor. What's good about the style is that it is timeless. And if you are a girlfriend or wife reading this, you can use it too. Now that's a wise investment. This pair is not just fashionable, it's intended to give your eyes optimal protection.
Price:$285
4. Powerbeats Pro Totally Wireless Earphones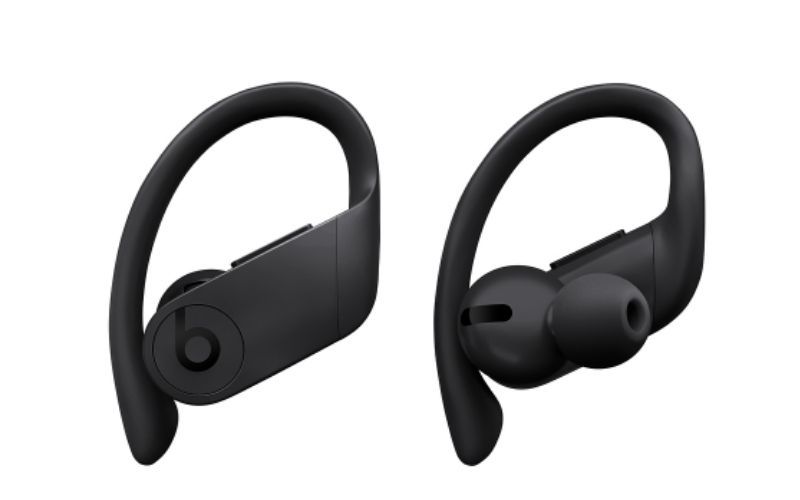 One of the best gifts for him is a pair of wireless earphones from Powerbeats. These are built for people with an active lifestyle – athletes to be specific. At least with this, they are able to workout without the uncomfortable wires distracting them. Take note that each earbud has nine hours of listening time. Now that's what we call efficient. 
Price: $199.95
5. Garmin Dash Cam Mini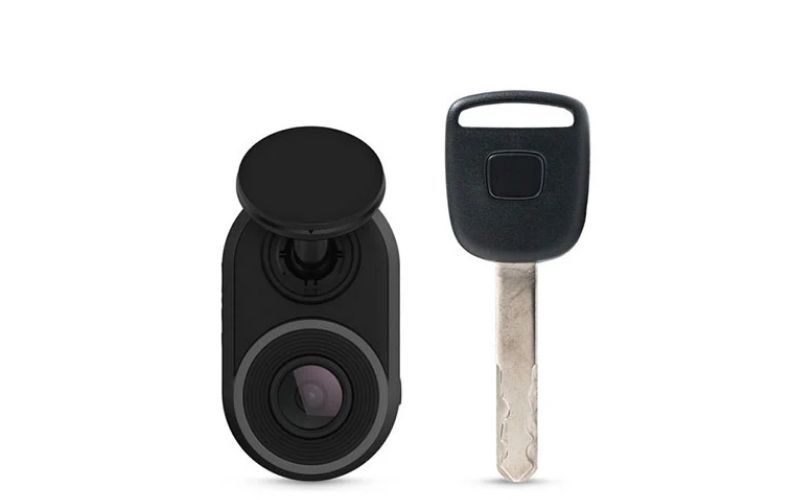 If you will look at the photo, you can see how tiny this Garmin Dash Cam is. But don't be fooled because it is jam-packed with great features. It's a reliable camera that could go unnoticed if you place it in your windshield. It uses a 140-wide angle lens and captures 1080p HD videos. Just make sure that your jurisdiction will allow you to use this.
Price: $95
6. Great Useful Stuff Bamboo Multi-Device Charging Station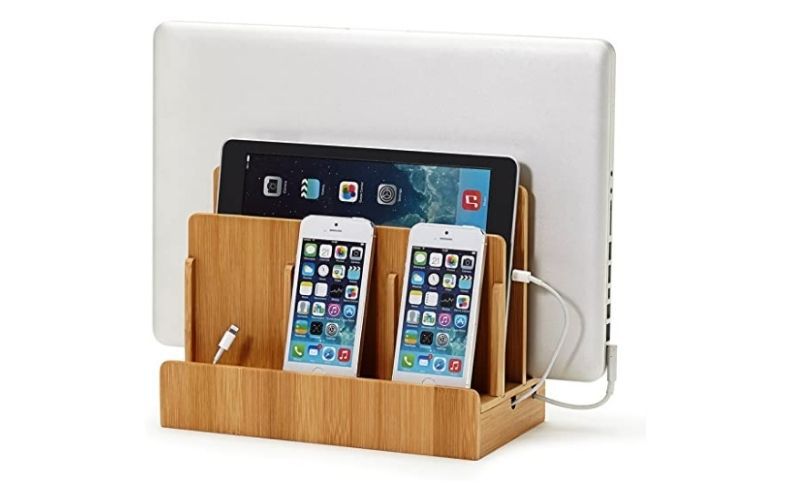 Guys can be cluttered. So one of the best gifts for him if he has a lot of gadgets is this charging station. With this, they will never have to misplace their chargers and they will keep their cords as organized as possible. It is also durable and uses eco-friendly bamboo. Perhaps, this is the first step to influence him to make better choices in life.
Price: $44.99
7. YnM Weighted Blanket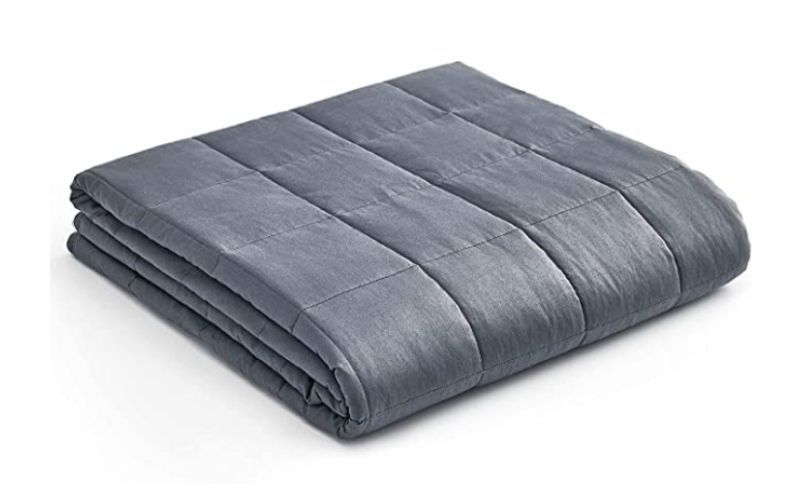 No one is ever too old for a comfortable weighted blanket. This one from YnM is made from premium quality and it assures you that it will last for years. There are many colors and sizes to choose from. This blanket helps to calm one's body which allows you to have a nice long rest at night. Thus, it is ideal for our hardworking partners.
Price: $64
8. Q Timex Reissue Watch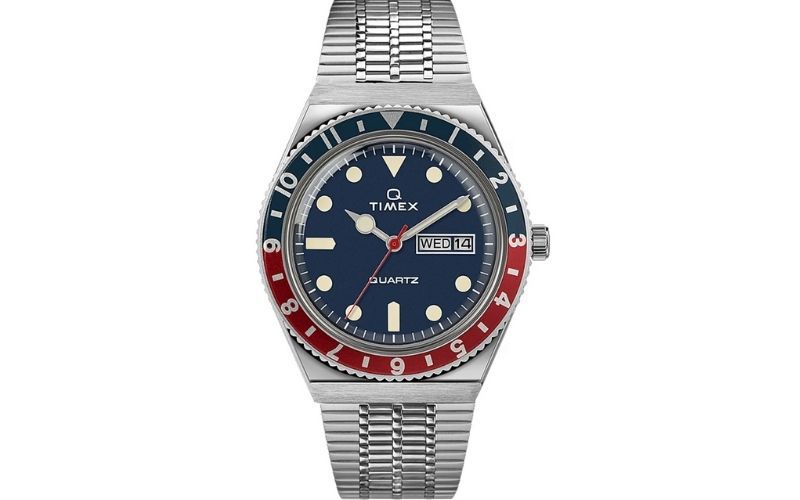 A classic watch is a no-fail gift for any man. This particular model mixes traditional and modern styles, making it the perfect present for all ages. It is made of stainless steel, has a day and date window, plus it is water-resistant to 50 meters.
Price: $179
9. Bombas Men's Solid Calf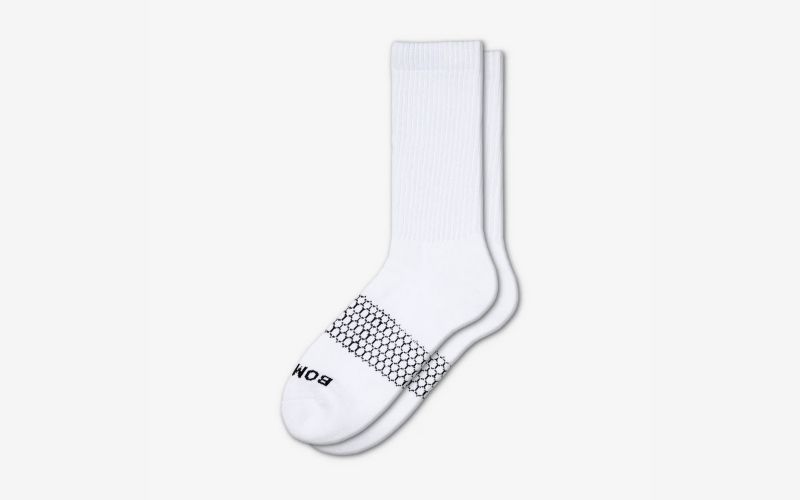 Maybe it's high time that you get your man a new set of comfortable and durable socks. It's practical, affordable, and what they badly need in their drawer. The Bombas Men's Solid Calf has a cushioned footbed that provides extreme support and comfort. It has a seamless toe so your man won't be annoyed with the bumps.  
Price: $12
10. Ninja Foodi 5-in-1 Indoor Grill with Air Fryer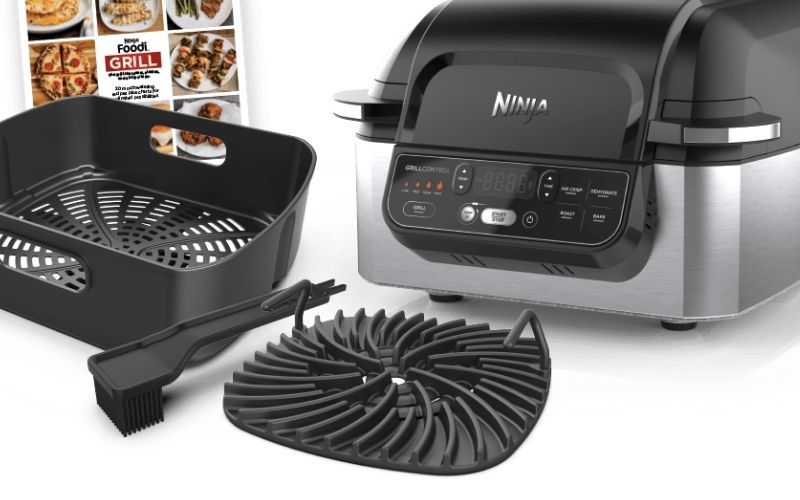 Who says guys can't cook good food? With this air fryer, they can roast, bake, and do some serious grilling indoors. The Ninja Foodi can certainly seal the flavors of your favorite meals. And you can even use it to defrost your dinner. It's everything you need and cleaning this is a breeze.
Price: $199.99
11. A-Cold-Wall Black Stirling Card Holder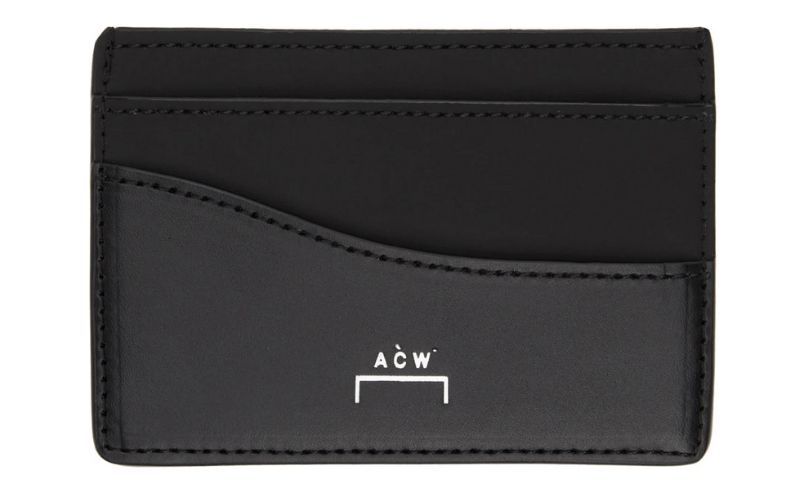 Get this matte leather card holder made in Portugal. You get two card slots and one note slot with this. Come to think of it – only a few carry a bulky wallet around. That's not surprising because most of us are used to cashless transactions. Perhaps, it's about time to introduce him to this.
Price: $160
12. ProsourceFit Acupressure Mat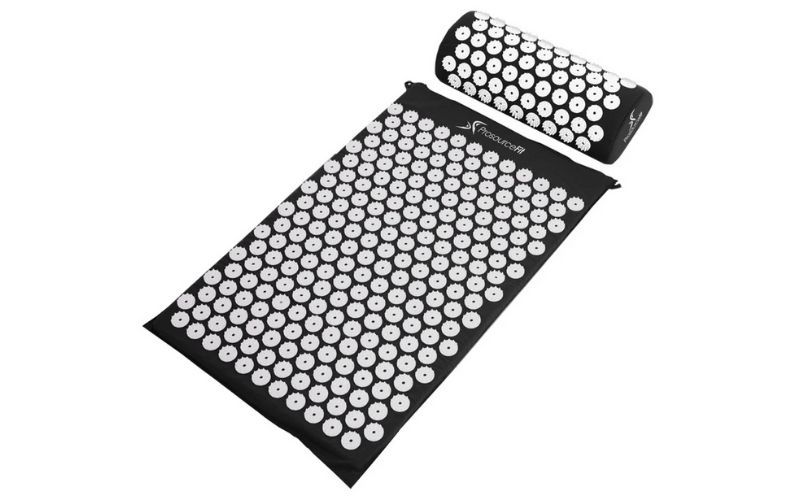 If you know someone who loves to have an acupressure session, getting this ingenious acupressure mat is an outstanding choice. The mat and pillow set has 6,210 acupressure points that will help you relax. It also reduces stress and tension. As a result, you would feel more energized.
Price: $22
13. LifeStraw Personal Water Filter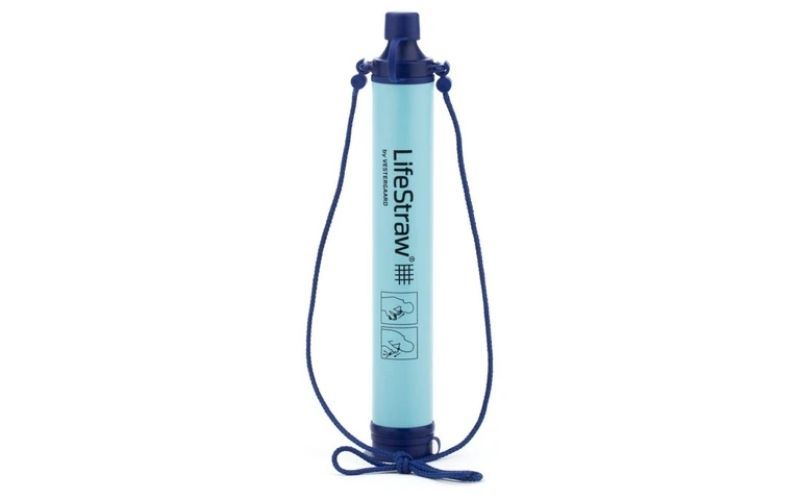 Does your man enjoy the outdoors? If yes, then get him this LifeStraw Personal Water Filter. It is highly durable, lab tested, and is BPA-free. Cleaning it is easy too. Its membrane microfilter can last up to 1,000 gallons of water. That's more than enough to last you for five years!
Price: $19.95
14. Mixology & Craft Whiskey Stones Gift Set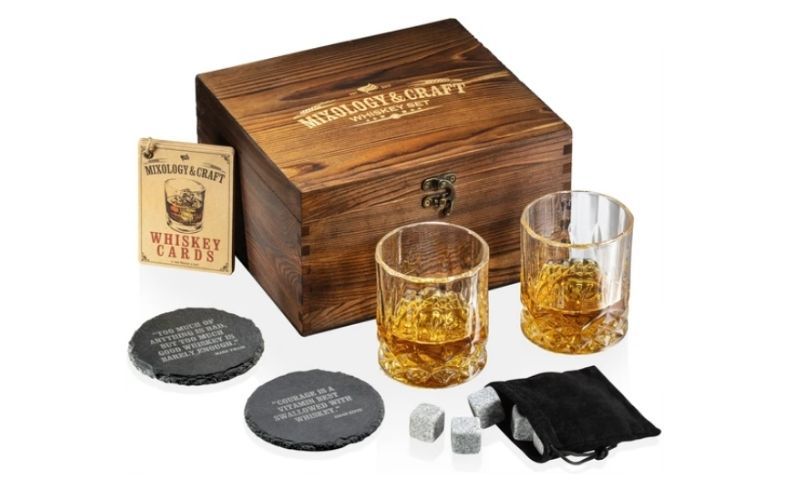 This gift set is perfect for whiskey lovers. You have whiskey glasses, a stone set, coasters, whiskey cards, and a vintage-looking gift box. We highly recommend this for fathers, husbands, and boyfriends. Their loyal customers can get a three-year warranty too. In addition, they have great customer support available 24/7.
Price: $39.97
15. Office Star Deluxe Breathable ProGrid Back FreeFlex Coal Seat Armless Folding Chair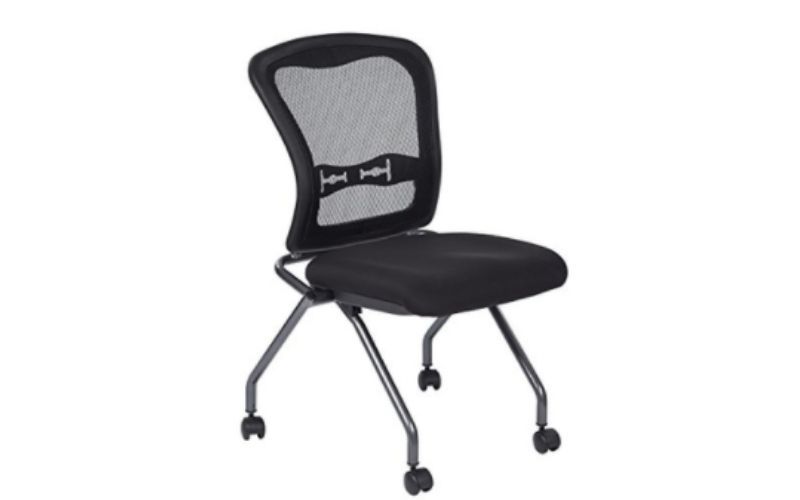 As most people now are working from home, buying a good chair for work seems like a brilliant idea. It has a breathable back with built-in support. And according to its users, the chair is both comfortable and functional. It's a good alternative for bulky office chairs.
Price: $194 (set of 2)
16. Soma Brew Bottle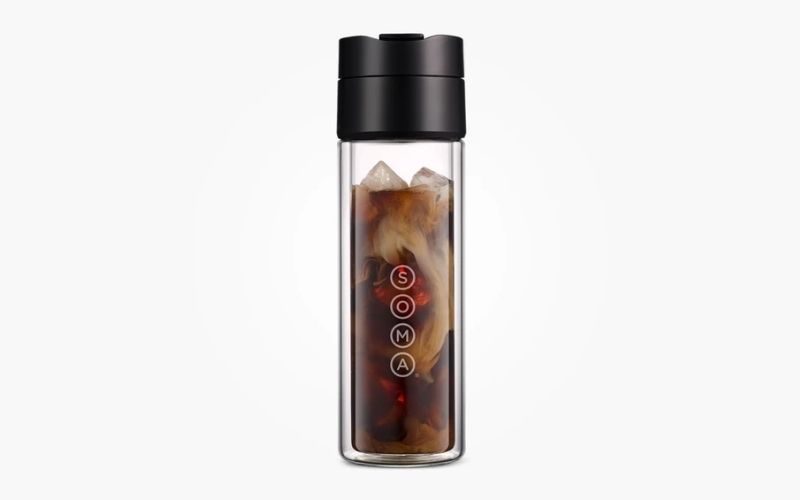 The Soma Brew Bottle is one of the best ways to get your daily fix of coffee or tea, either at home or on the go. You don't have to worry about getting burnt because the double-wall glass serves as your protection. And with the impeccable design, you are sure not to taste any sediment.
Price: $40
17. Matador Mini Pocket Blanket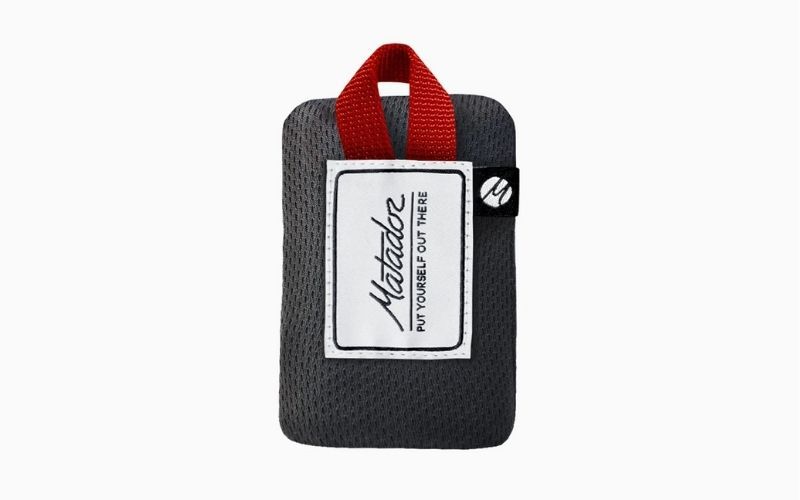 We have never seen such a compact blanket like this one from Matador. Once again, this is perfect for adventurous guys who enjoy nature. This can sit two people comfortably and is water and puncture-resistant. And if you think this is hard to fold, you just need a few seconds to do so.
Price: $19.99
18. Red Wing 6-inch Classic Moc Boots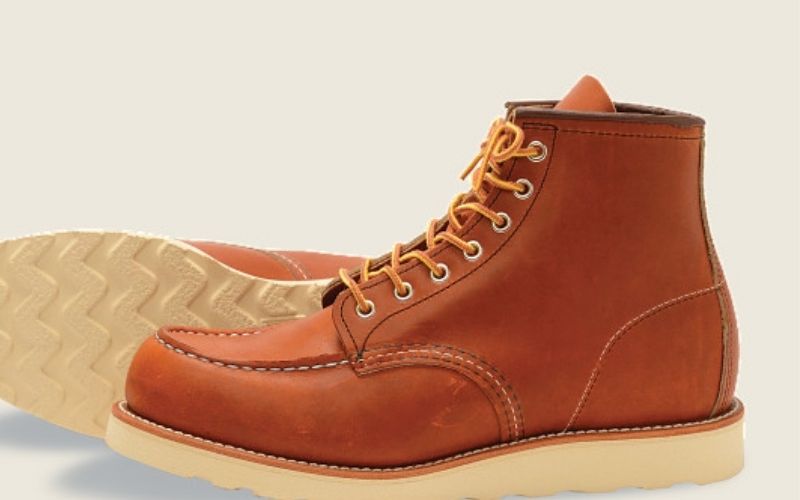 Get these classic Red Wing boots, and we guarantee you that it's a wise investment. Red Wing is a brand known to withstand the test of time. Thus, farm and factory workers swear by this product. Don't be surprised if these can be passed on to the next generation.
Price: $280
19. Bevel Shave Brush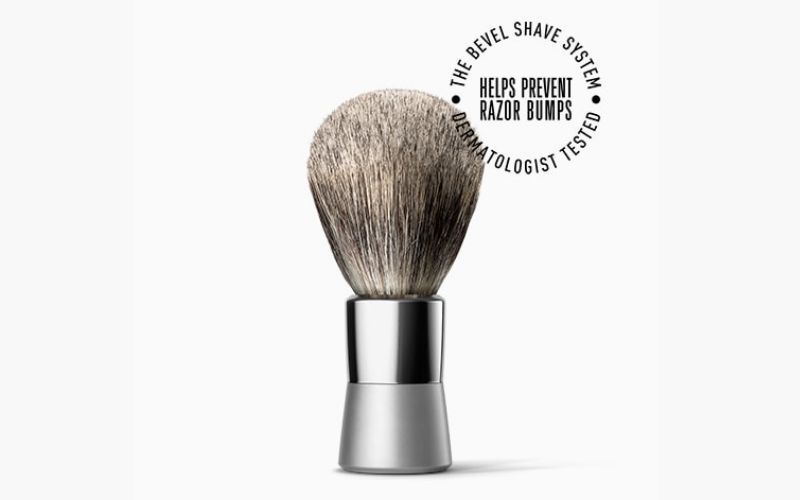 Some men think they don't need a shave brush, but of course, we know better. With the right priming oil, they are sure to avoid nicks and cuts. And because of this, they can also stay away from irritation. Trust us, they will thank you for this simple gift.
Price: $29.95
20. Dodow Sleep Aid Device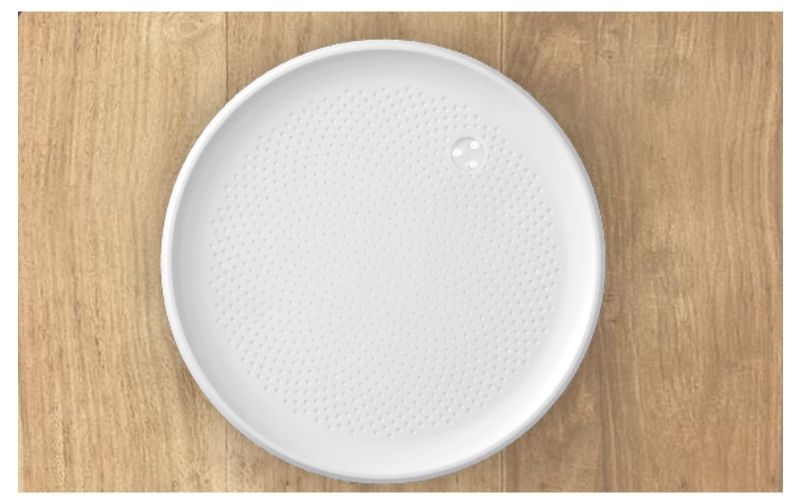 Do you know anyone having a hard time sleeping? Then give them this Dodow Sleep Aid Device. This device has over 500,000 users and most of them can testify how effective it is. Dodow is a metronome with a light system that naturally assists you to fall asleep. If it takes you an hour to sleep, using Dodow can trim it down to 25 minutes.
Price: $59.80
21. Garmin Forerunner 35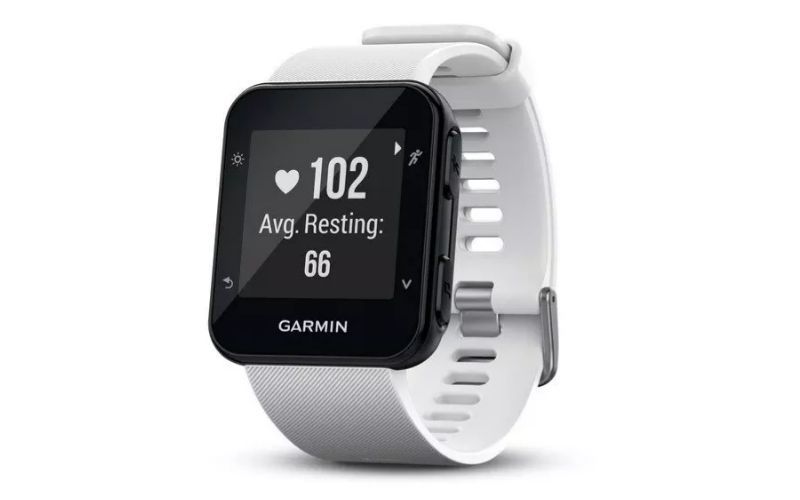 Many people are investing in a good running smartwatch. And if your man wants to have one, get him this Garmin Forerunner 35. It's easy to use and connecting to the app is a no-brainer. With this watch, you can monitor your heart rate, track your run, and you can pair it with your smartphone to get notifications.
Price: $169.99
22. Hamilton Beach Breakfast Sandwich Maker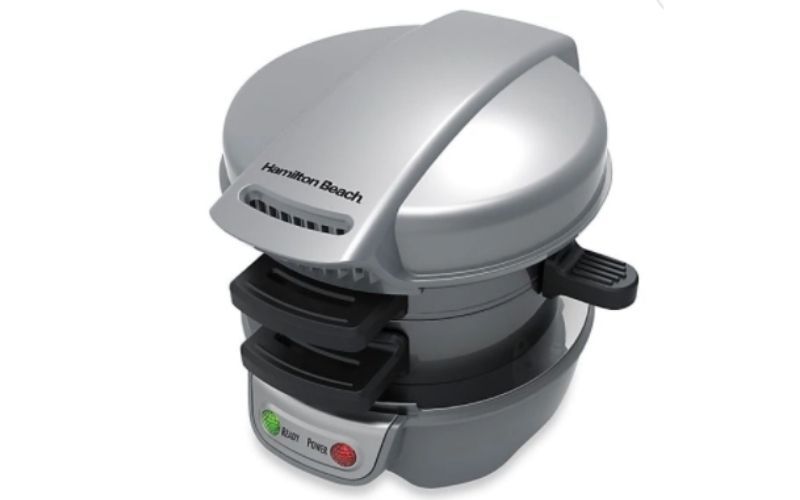 Who doesn't love sandwiches? Instead of buying him one every day, give him this awesome breakfast sandwich maker. And yes, you can even prepare lunch and dinner with this too. In just four easy steps, you can have your own gourmet sandwiches. It also has easy-to-do recipes in store for you.
Price: $24.99
23. Nisolo Luis Weekender Duffle Bag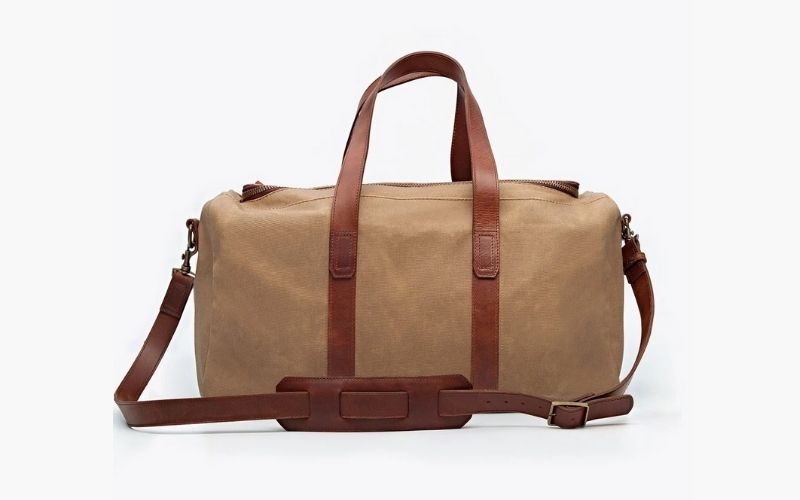 Everyone needs a good duffle bag. One of the best gifts for him is from Nisolo. It's what they need for a quick weekend getaway. You might think it's a bit costly. But take note that this duffle bag is handmade. Just imagine the craftsmanship put into this.
Price: $250
24. Lighting Ever WiFi Smart Table Lamp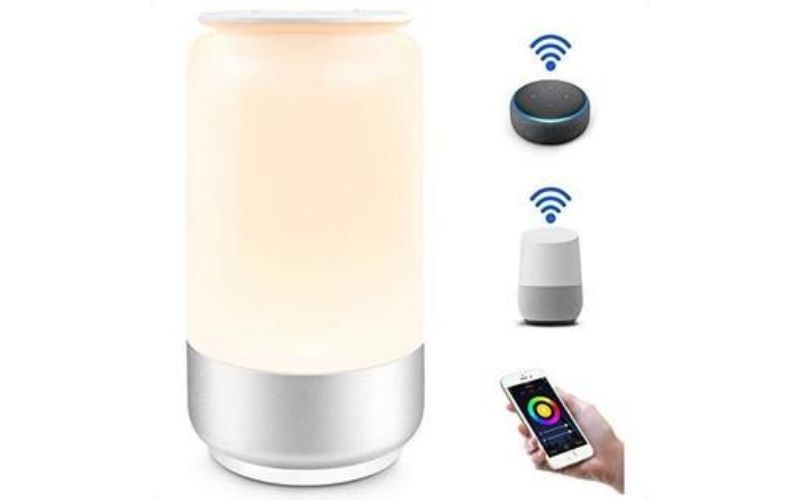 This lamp works well with Alexa. So if someone wants to upgrade to a smart home, this could be a good start. You can go hands-free with its voice control too. This lamp is compatible with Alexa, Amazon, and Google Assistant. The Lighting Ever is so smart, it could remember your preferred settings. Lastly, this is also ideal if you want to get quality sleep.
Price: $38.99
25. Gilette Labs' Heated Razor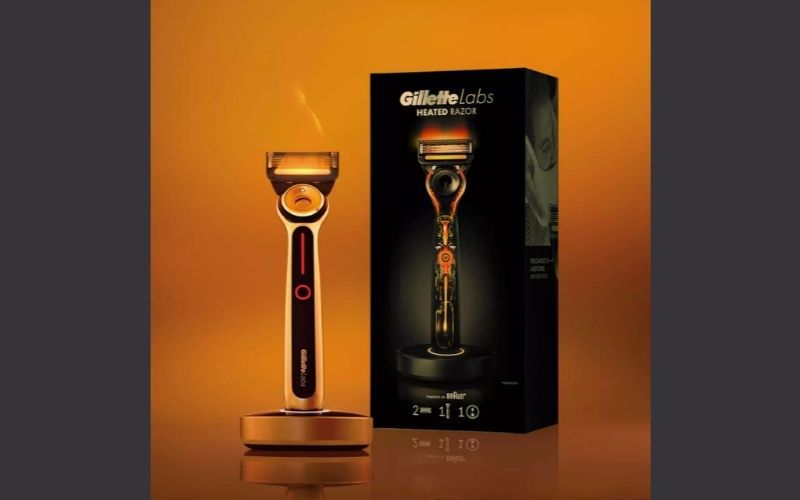 Every man who shaves will adore this heated razor from Gilette. It has a warming bar that heats up in less than a second. You can also adjust the heat depending on your preference and is waterproof. Your guy will also enjoy using this because of the razor's sleek handle.
Price: $199.99
Most Watched TikTok Recipes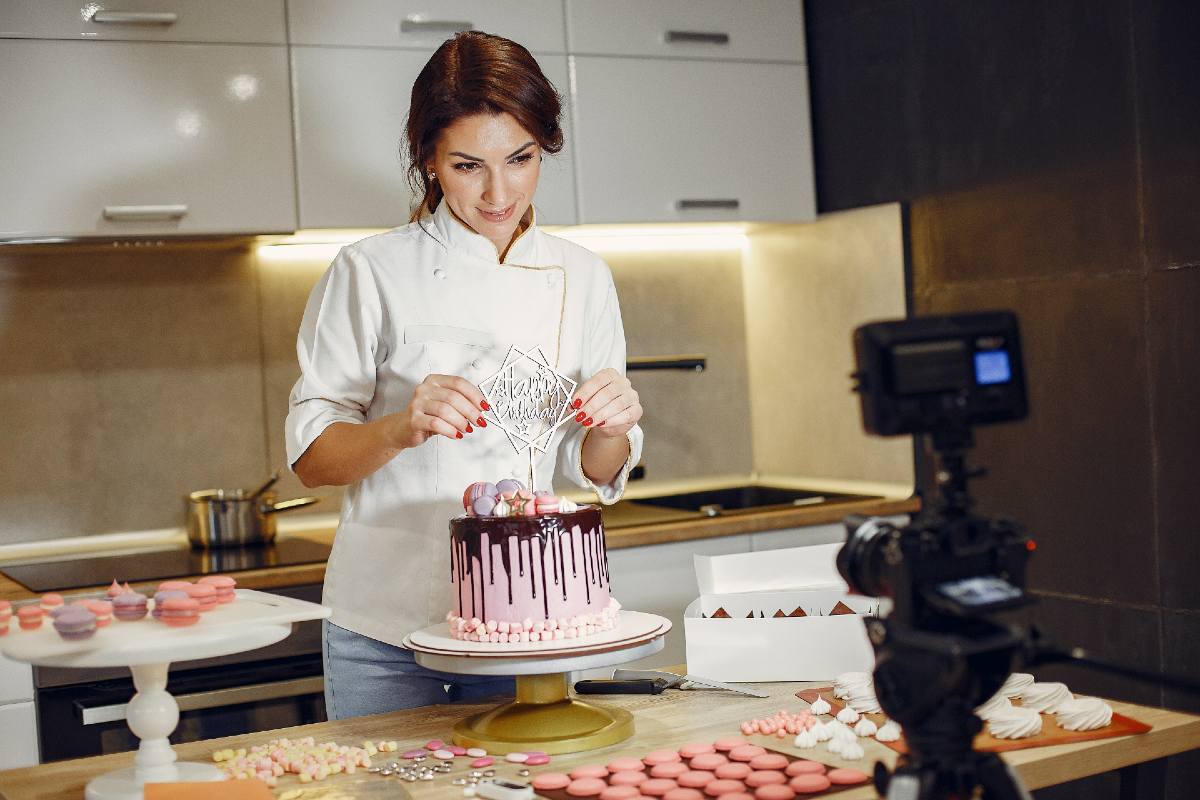 TikTok is not only the home for viral dances but also recipes! So if you're not on TikTok but still want to learn some easy-to-cook recipes, then you're on the right page. Here's a list of most-watched TikTok recipes that look good enough to eat.
#1 "Man Meal" Baked Overstuffed Chicken
This "man meal" dish Ali Grace Morsell cooked for her husband has garnered more than 6.1M views on TikTok recipes. This dish is served as an after gym meal for Ali's husband hence the name. It's a recipe that can be prepped and cooked for less than an hour.
Ingredients:
Chicken breasts
Diced green chiles
Worcestershire sauce
All-purpose seasoning
Cream cheese
Salt
Parsley on top
Mashed potatoes on the side
#2 Chocolate Mochi
This home-made mochi with chocolate filling by My Asian Mum-in-Law reached over 11.2M views on TikTok. If this is your first time encountering the word "mochi," it's a rice cake made with glutinous rice. However, some of you might know mochi as ice cream. In Japan, this sticky rice treat has various variations that match the country's seasonal specialties.
Ingredients:
Glutinous rice flour
Chocolate balls
#3 Mini Pizza
If you're looking for a fun and quick treat to make, this 5-minute mini pizza recipe is perfect for you.
Ingredients:
Biscuit
Pizza Sauce
Cheese
Pepperoni
Egg
#4 Baked Mac and Cheese
This baked mac and cheese by Mariam are one of the best mac and cheese dishes for thanksgiving. It's a creamy and savory dish that's well-deserving of more than 14.3 M views. Besides, this is one of the most trending dishes on the TikTok recipes' feed.
Ingredients:
Heavy cream
Cream cheese
Penne Pasta
Onion
Butter (1 stick)
2 tbsp flour
Garlic
Cheese
Onion powder
Garlic powder
Black Pepper
Salt
Turmeric
#5 Disneyland Grilled Sandwich
If you're a fan of a cheesy grilled sandwich and Disneyland, then you should try lifewithmarq's TikTok. This recipe generated more than 6.6M views on the platform. So if you don't mind eating more than 120 calories in one dish, give this recipe a go. As a fan of all cheese dishes, I'll give this one a try.
Ingredients:
Artisano bread
Mayonnaise
Cheddar cheese slice
Cream cheese
Heavy cream
Garlic
Shredded cheddar cheese
#6 Firecracker Shrimp
If you're a fan of seafood and all things spicy, this recipe by Kwokspots is worth the try! This hot recipe earned more than 6.4M.
Ingredients:
Shrimp
1 cup flour
½ cup cornmeal
2 tbsp garlic salt
1tbsp paprika
Egg
Buttermilk
Seasoning flour
Panko
Fire Sauce:
1 cup mayonnaise
3 tbsp sriracha
2 tbsp sweet chili sauce
1 tbsp onion powder
Ground pepper
1/2 lemon, juiced
2 tbsp chili flakes
#7 Potato Gnocchi
If you're feeling a bit extra today and cook something new, potato gnocchi is a great dish to try. This heartwarming recipe featuring the TikTok user's mom received more than 9.5M views.
1 kg boiled potatoes
Salt
300g flour
Cheese
#8 Homemade Reese's Cup
Last but not least, on our TikTok recipes lists, create your version of Reese's cup at home from Italian Foodaholics. This recipe by the TikTok user received more than 6.3M views on TikTok. With only three recipes, you can make your chocolatey dessert.
150g chocolate
2tbsp Icing sugar
Peanut butter
For other lifestyle-related articles, read more here at Owner's Mag!
3D Printed House: The Future of Architecture and Construction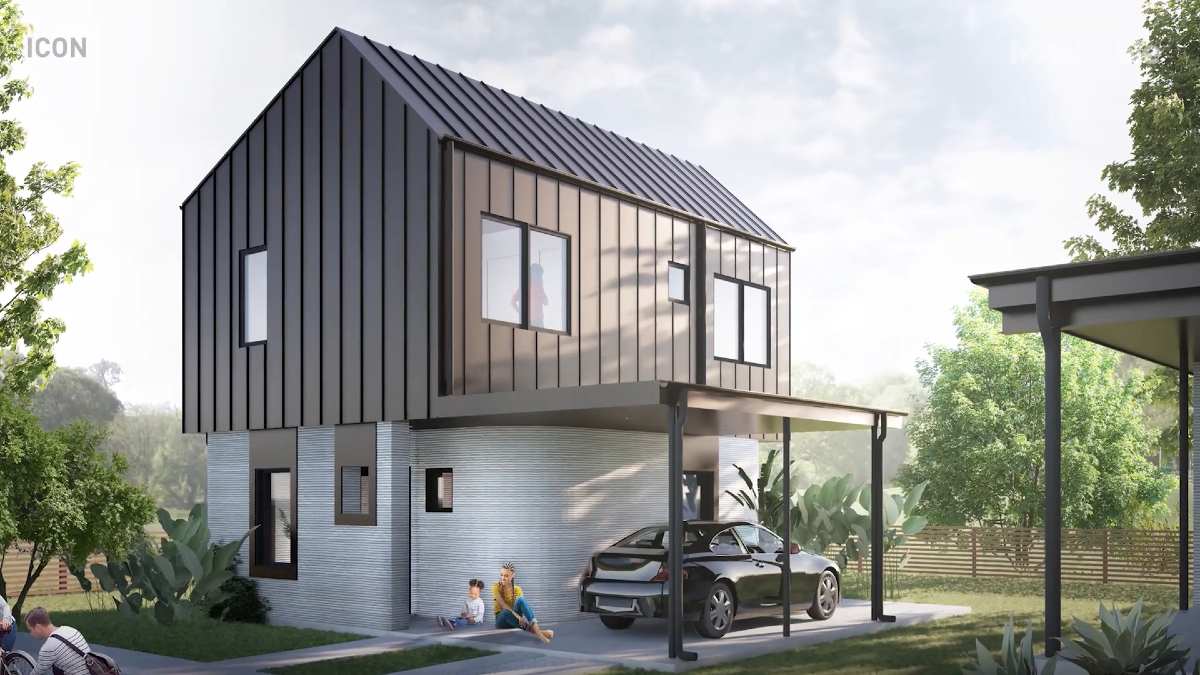 As our technologies evolve, 3D printing technology has advanced over the past few decades. Thanks to this, designers created many models, products, and prototypes at a fast pace. Alright, you've probably heard all the latest 3D printing creations. Now, we're on another milestone as 3D printed houses are on the rise to "mainstream."
The Future of Construction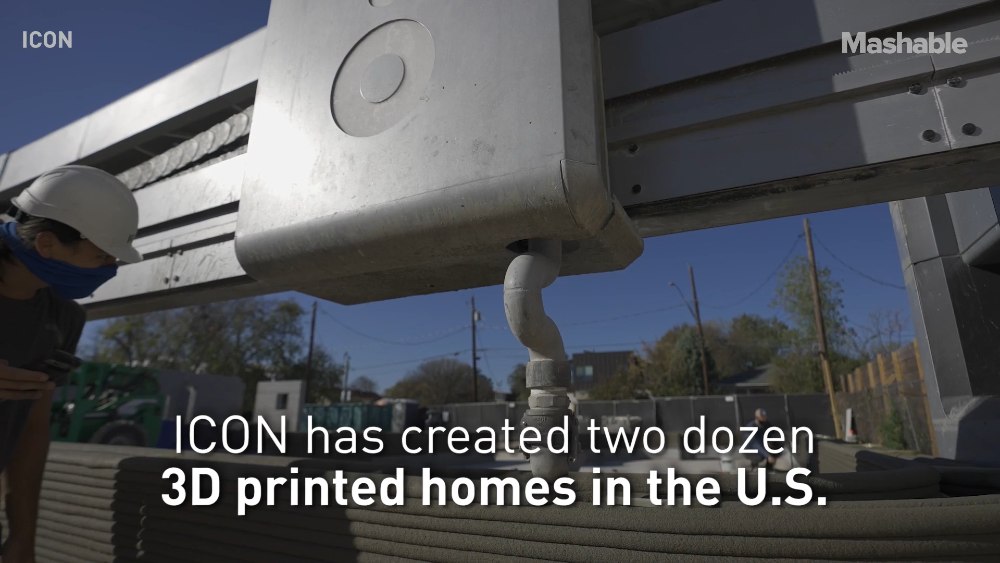 On average, the overall process of building a house takes at least 6.5 to 9 months. However, 3Strands and ICON collaborated on a home building project that will shake the world of construction. Let's see if this is a good or bad thing for the construction industry. 
3Strands is a creative real estate developer that aims to build "better" homes to improve people's lifestyle. On the other hand, ICON develops advanced technologies for construction. Now, putting these two together created a miracle for the construction industry.
This 3D printing project commenced because of the following problems:
Lack of supply
Sustainability
Resiliency
Affordability
Design options
Extreme lack of housing
If you have any experience buying a pre-selling condo or house and lot, the downside involves the construction length. But what if 3Strands and ICON managed to create a dozen homes with at least 5 to 7 days length of construction time. However, in this case, let's use the term "printing time."
By the time the whole world catches up with this type of construction, it will benefit our environment. 3D printed houses lead to less:
Wastage of natural resources
Carbon footprint
Time consumed
On the other hand, this convenient construction method will harm skilled workers such as but not limited to the following:
Carpenters
Masons
Painters
Laborers
Etc.
If ever the world adapted to this new construction technology, there will be a massive workforce cutback. On the downside of advanced technology, a lot of workers will lose their livelihood.
3D House Features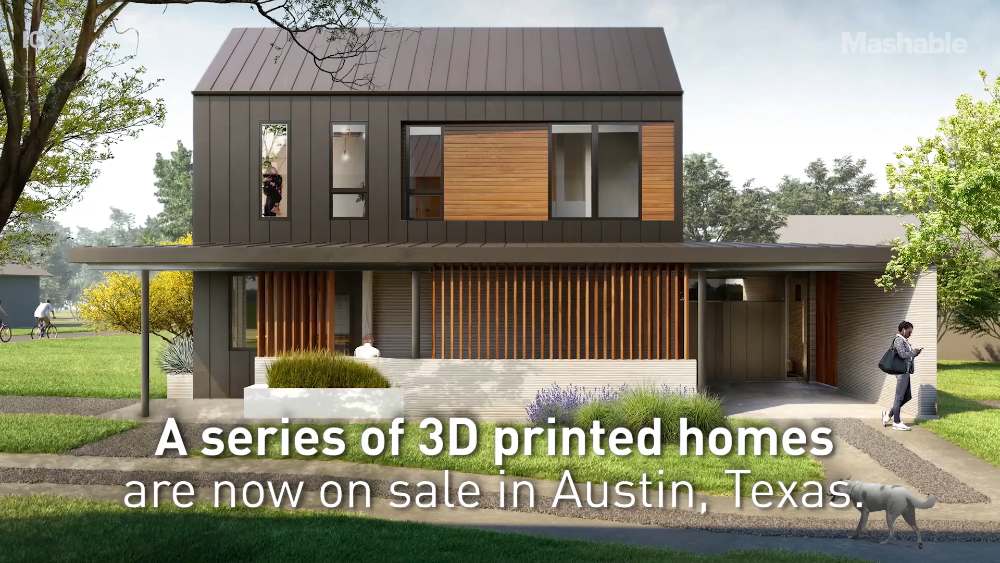 As the first-ever 3D printed house for sale in America, each house costs $400,000 each. These 3D houses are now for sale in Austin, Texas. In the Austin series, four homes are currently on the market listings. Each house has 1,000 to 2,000 square feet of lot space in total.
The design of the 3D printed houses has a clean futuristic look. On the other hand, the designer's use of textures and colors holds a satisfying balance to the eyes. It's a modern house that's worth the price.
Design Features:
Two to four bedrooms
Covered front porches
Extensive front yards
Covered parking
Open concept floor plan
Bespoke Interior Design
Vaulted master bedrooms
Large North-facing windows
High-performance HVAC
Secluded office/bedrooms
Minimalist architectural aesthetic
The first floor of the houses for sale is 3D printed using ICON's advanced materials and technology. It's designed to be:
Safer
Able to withstand floor, fire, and wind.
Sustainable
Resilient
Conclusion
In the end, this 3D-printed house is the future of construction and architecture. This project is an excellent achievement for the 3D printing industry, from creating miniature models to livable dwellings. Again, this is a fantastic milestone for our ever-evolving technology. Let's take this as another step closer to a more sustainable and environment-friendly future. 
For other cool products or creations, check out other articles here at Owner's Mag!
Best Apps for the Zen Master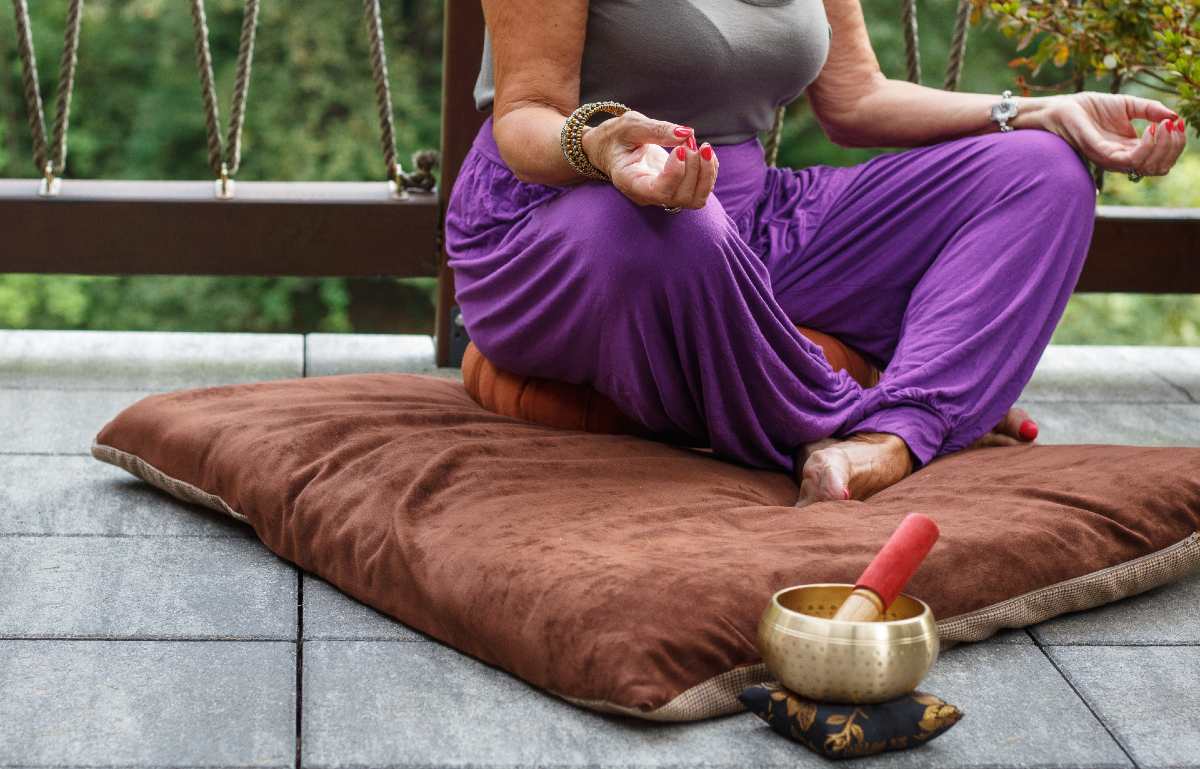 Are you a zen master who's on a venture in finding the best calming applications to use? Look no further, you're on the right article. Here's a list of apps that help people meditate, sleep, and relax.
MyLife Meditation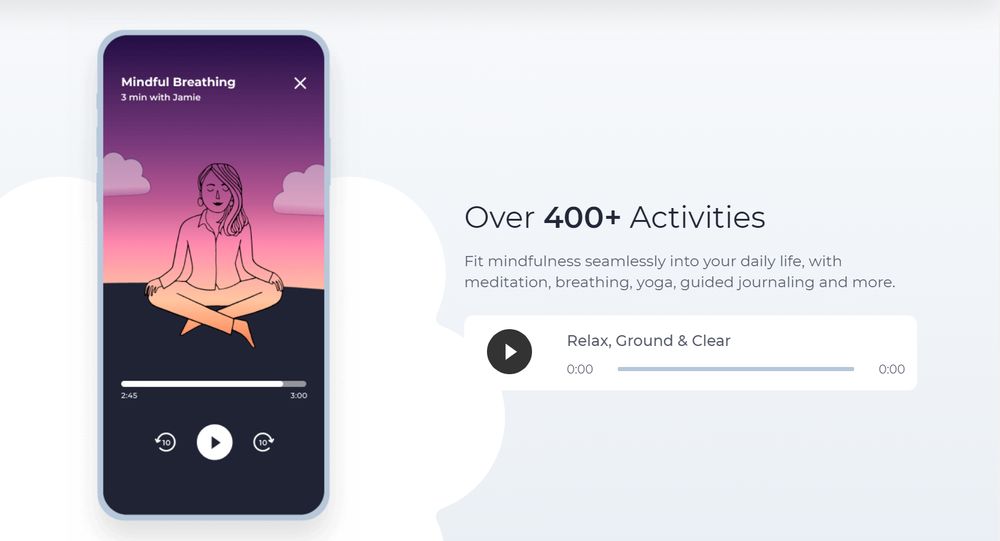 MyLife Meditation is one of the best apps of 2019 chosen for a healthy lifestyle. It's a meditation and mindfulness application catered to your emotions. Furthermore, based on your emotions, the app suggests short guided meditations by experts. 
Features:
Mindful meditation
Track your mental health
Anxiety Relief
Breathing exercises
Sleep meditation
iPhone Rating: 5-stars
Android Rating: 4.5-stars
Pricing Plan:
Free plan with limited features
MyLife Subscription at $9.99/month.
Calm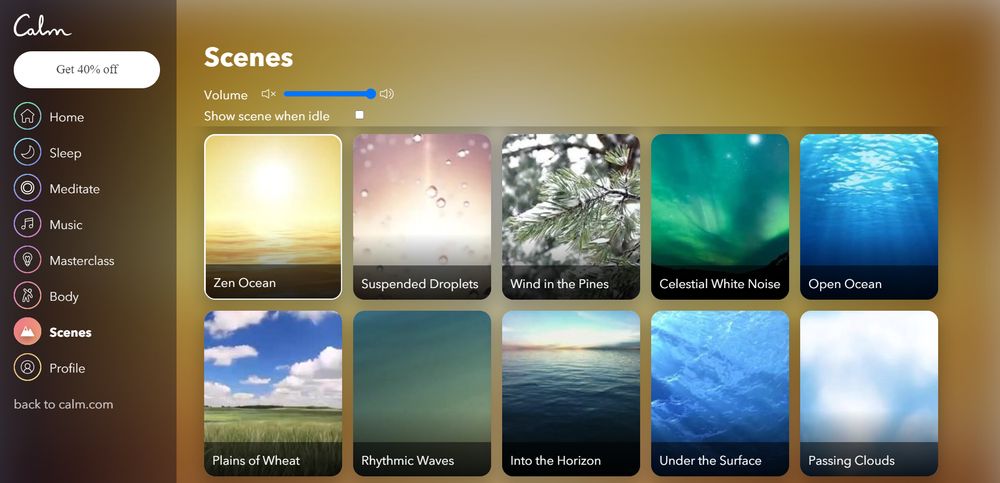 Calm is an award-winning app on both Google Play and Apple Store. What's more, the platform is coined as "the world's happiest" app. Aside from the adult zen master, it also has content targeted for kids in their "Calm Kids" section. 
Features:
Soundscapes
Nature scenes
Meditation music and guide
Bedtime stories
Master guides
Stretching and calming exercises
Walking meditation
Daily calm featuring new reflection each day.
iPhone Rating: 5-stars
Android Rating: 4.5-stars
Pricing Plan:
Free plan with limited features
Calm Premium at $14.99/month.
The Mindfulness App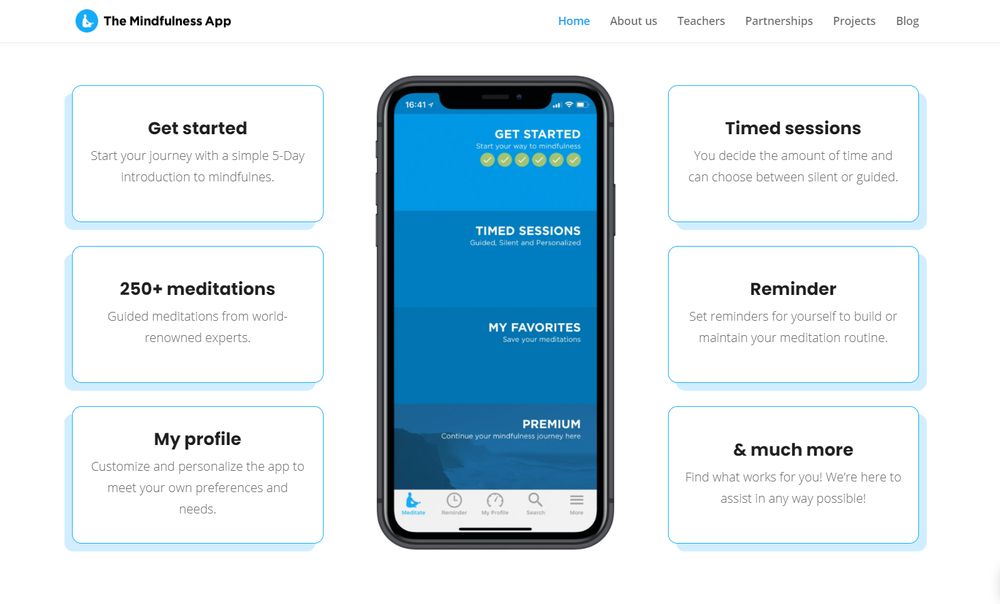 The Mindfulness App offers a 5-day guided introduction to mindfulness that helps beginners get started. Besides that, it provides 3-30 minutes timed guided or silent meditations suited for someone who works on a tight schedule. 
Features:
Brain training
Personalized "timed session"
Setting reminders
Premium offers specialized meditations, courses, and challenges guided by professionals.
iPhone Rating: 5-stars
Android Rating: 4.5-stars
Pricing Plan:
Free plan with limited features
Premium at $9.99/month
buddhify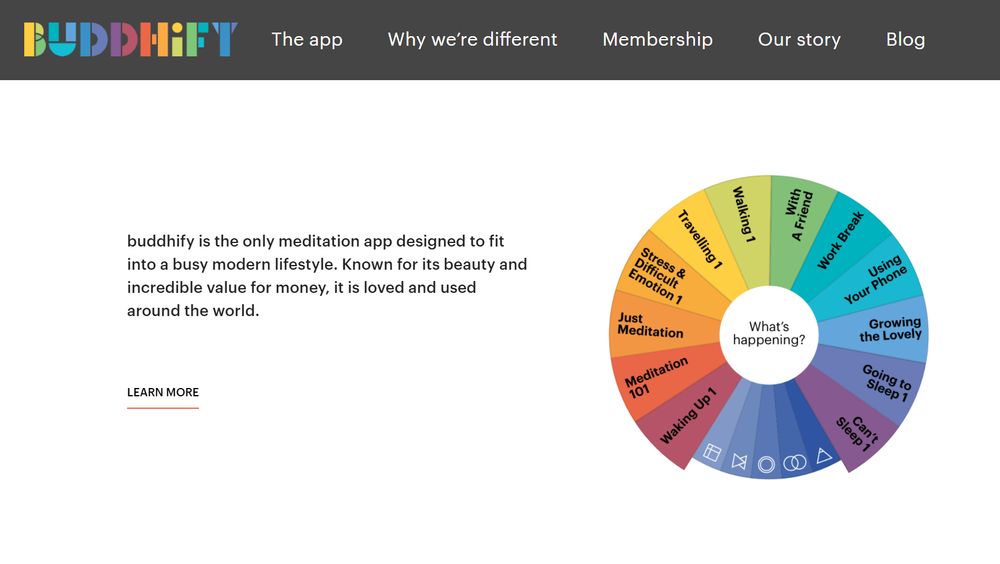 buddhify offers 200+ meditation sessions. It teaches the users how to reduce anxiety and stress, promote sleep and help manage difficult emotions. Not to mention, the sessions buddhify provide ranges from 3-40 minutes. Moreover, according to promotions, it's considered the only meditation app that's designed to fit into an individual's busy lifestyle. 
Features:
Meditation on-the-go
Custom user-experience
Learn and deepen understanding of mindfulness
Kids Section
80+ guided meditations.
iPhone Rating: 5-stars
Android Rating: 4-stars
Pricing Plan:
Apple Store at $4.99
Google Play at $2.99
No monthly subscription fee.
Headspace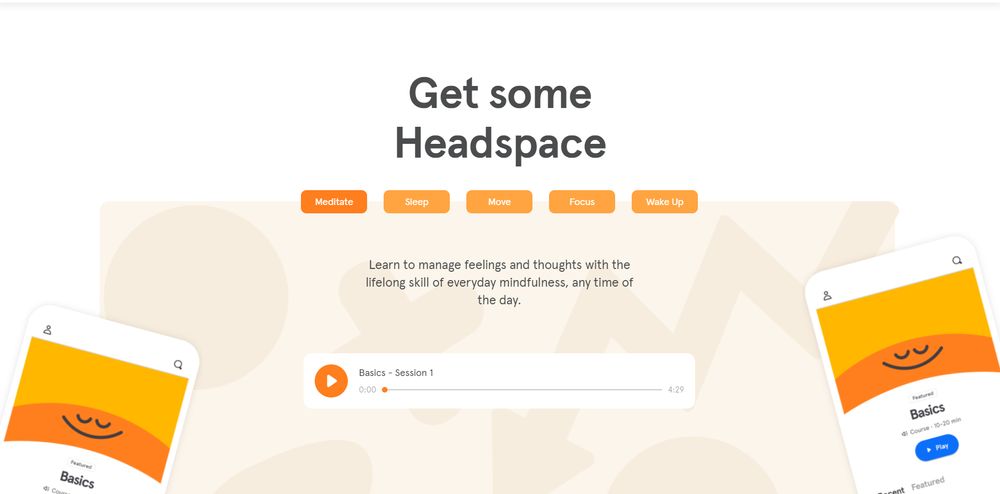 Headspace is a meditation app that's visually appealing with its cheerful animations and easy to navigate. The application offers a 10-day basics course for beginners. It's designed to educate the user about the essentials of meditation in a matter of days. 
Features:
Themed meditation
SOS section
Mindfulness workouts
Sleep section
Offers an organization or work plan
iPhone Rating: 5-stars
Android Rating: 3.5-stars
Pricing Plan:
First 7 days free trial
$12.99/month
Sattva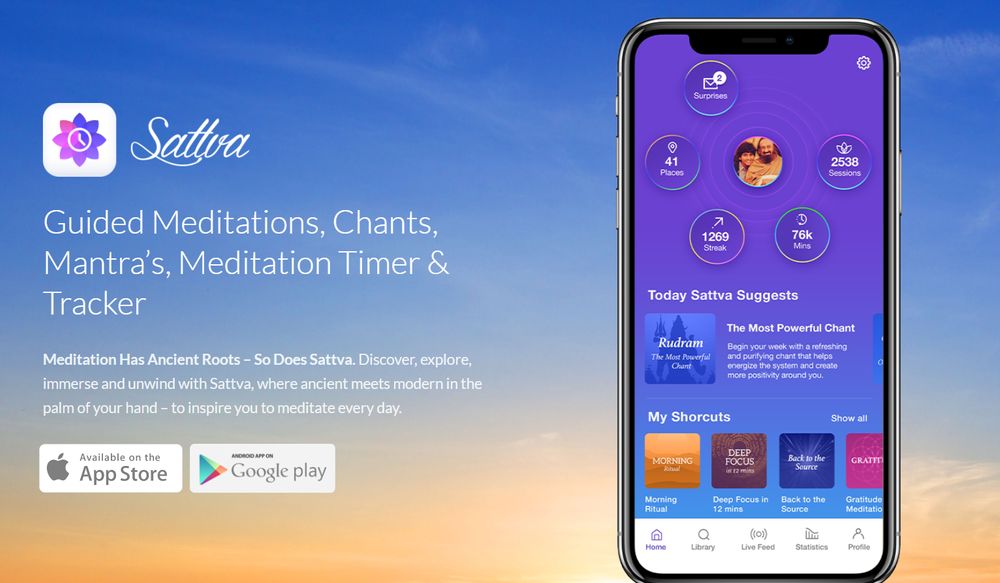 Sattva is an app with a guided meditation that draws from Vedic principles. To explain briefly, Vedic principles are ways considered to lead a peaceful life filled with happiness and prosperity. It's a suggested way of life taught by wise Rishis. Aside from that, the app also includes mantras delivered by Sanskrit scholars. 
Features:
Guided meditations, chants, mantras, music
Collections and playlist
Meditation community
Personalization
Mudras
iPhone Rating: 5-stars
Android Rating: 3.7-stars
Pricing Plan:
Free with limited features
Lifetime payment subscription at $399.99
On a Final Note
Thanks to our ever-evolving technology and awareness of mindfulness, there are many apps available for the zen master. However, even if such apps are made for the mind and relaxation, it's not a direct medical cure for mental instability. Consulting professionals and seeking comfort from friends are still the best remedies.