25 Best Gifts For Men (He'll Think You're A Mind Reader)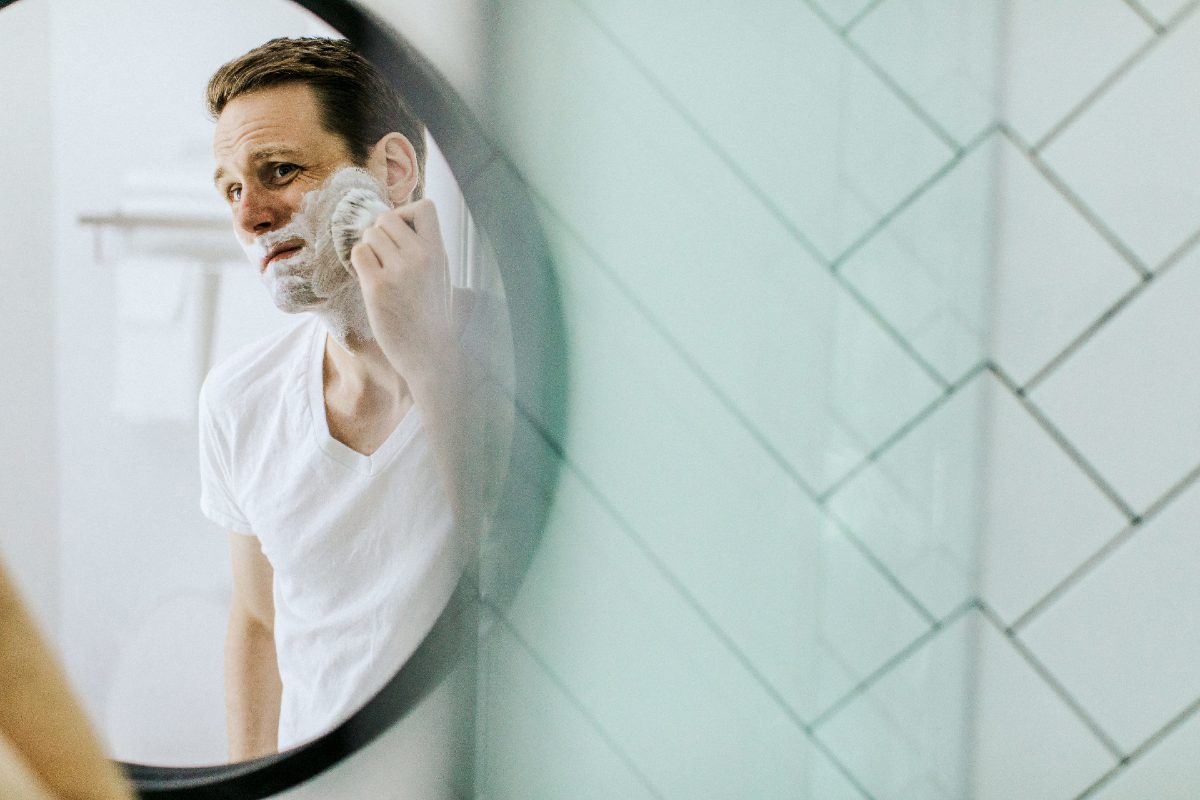 Many guys will keep their mouth shut on the things they want to receive as a gift. Either they are not sure what they need, or they want you to play a mean mind-reading game. Whatever their reason is, we have here the best gifts for him.
1. MoCuishle Shiatsu Back Shoulder and Neck Massager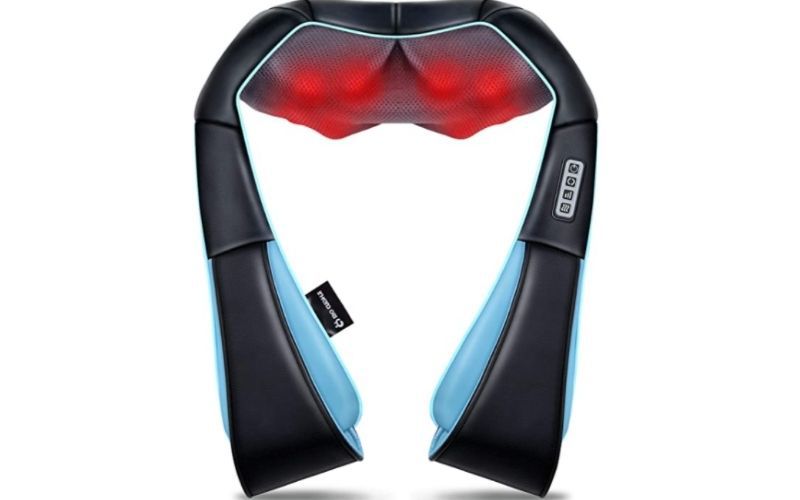 This amazing back shoulder and neck massager has eight kneading massage nodes where your man can enjoy a deep massage to his muscles and tissues. It also uses infrared heating that gives that subtle warmness that can ease one's tension. Because it's compact, you can bring it anywhere you go.
Price: $49.98
2. YETI 14-oz. Stainless Steel Vacuum Insulated Mug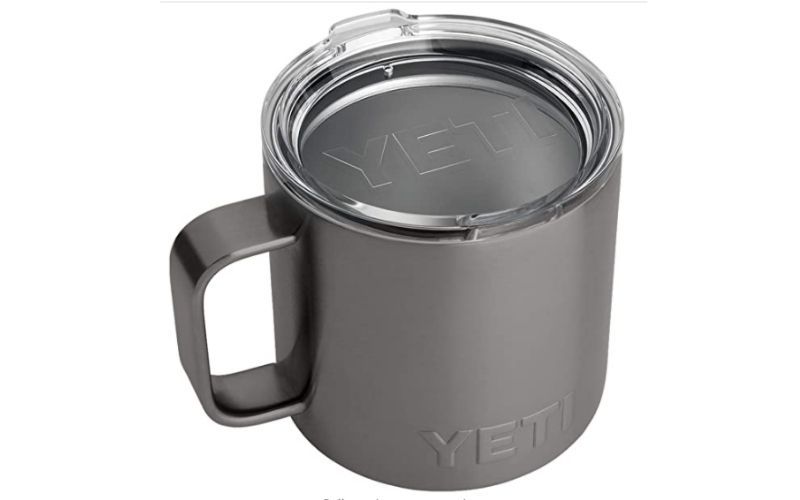 If you want to give the best-engineered insulated mug to your guy friends, YETI has got you covered. It is also made for wider hands if you will give this to someone larger than most people. The best part is, it's dishwasher safe – because we know guys don't like washing dishes manually.
Price: $24.99
3. Coco & Breezy ZEN 103 Sunglasses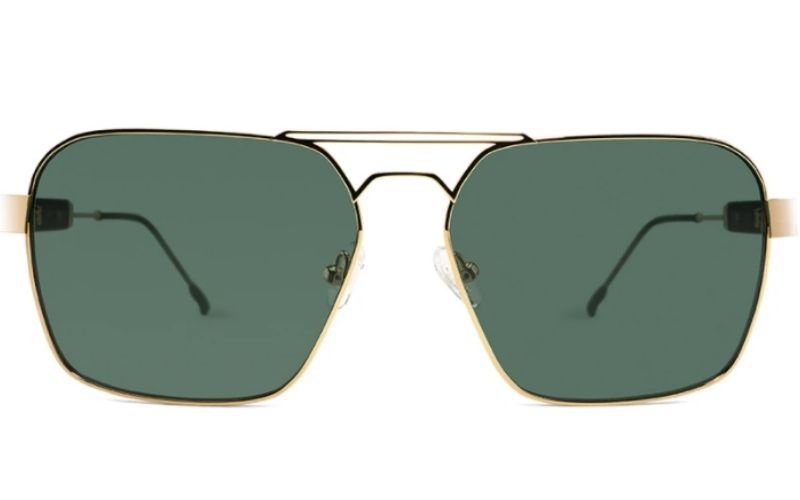 This classic pair of sunglasses is a must-have and could give any wardrobe that extra flavor. What's good about the style is that it is timeless. And if you are a girlfriend or wife reading this, you can use it too. Now that's a wise investment. This pair is not just fashionable, it's intended to give your eyes optimal protection.
Price:$285
4. Powerbeats Pro Totally Wireless Earphones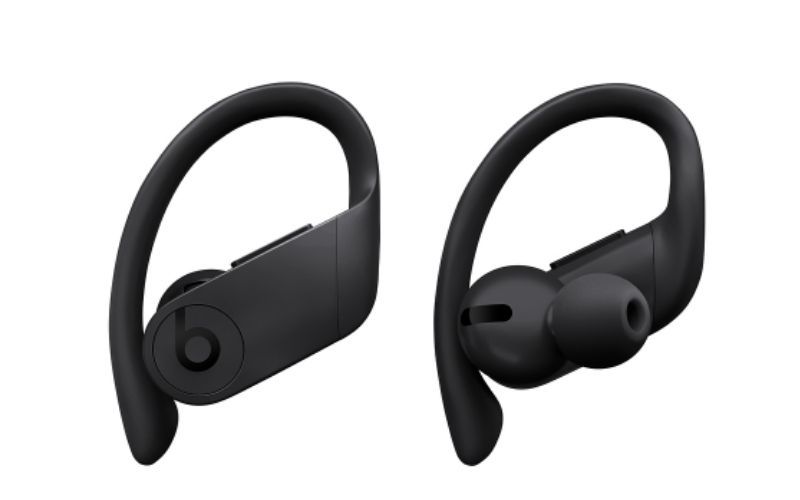 One of the best gifts for him is a pair of wireless earphones from Powerbeats. These are built for people with an active lifestyle – athletes to be specific. At least with this, they are able to workout without the uncomfortable wires distracting them. Take note that each earbud has nine hours of listening time. Now that's what we call efficient.
Price: $199.95
5. Garmin Dash Cam Mini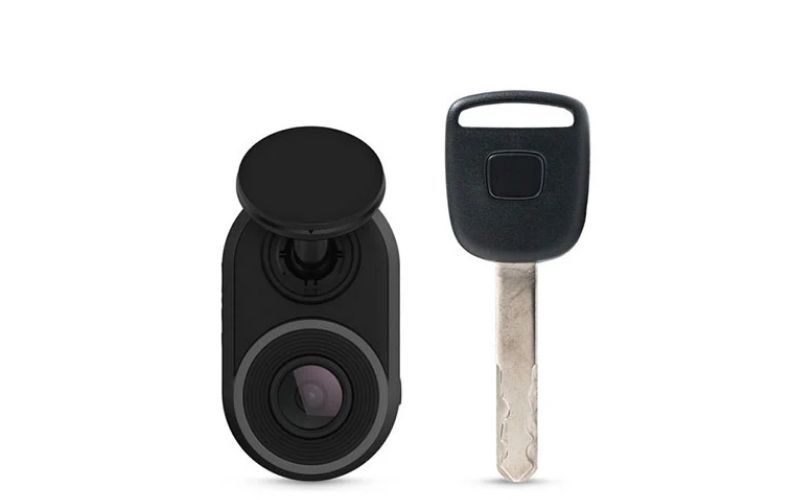 If you will look at the photo, you can see how tiny this Garmin Dash Cam is. But don't be fooled because it is jam-packed with great features. It's a reliable camera that could go unnoticed if you place it in your windshield. It uses a 140-wide angle lens and captures 1080p HD videos. Just make sure that your jurisdiction will allow you to use this.
Price: $95
6. Great Useful Stuff Bamboo Multi-Device Charging Station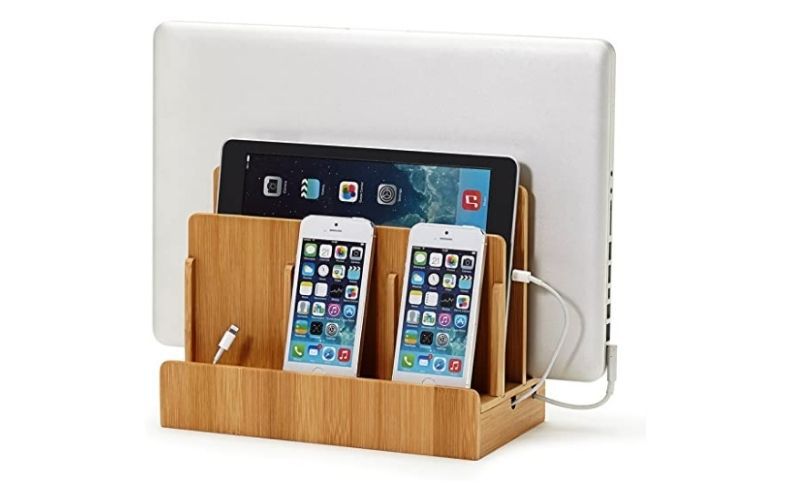 Guys can be cluttered. So one of the best gifts for him if he has a lot of gadgets is this charging station. With this, they will never have to misplace their chargers and they will keep their cords as organized as possible. It is also durable and uses eco-friendly bamboo. Perhaps, this is the first step to influence him to make better choices in life.
Price: $44.99
7. YnM Weighted Blanket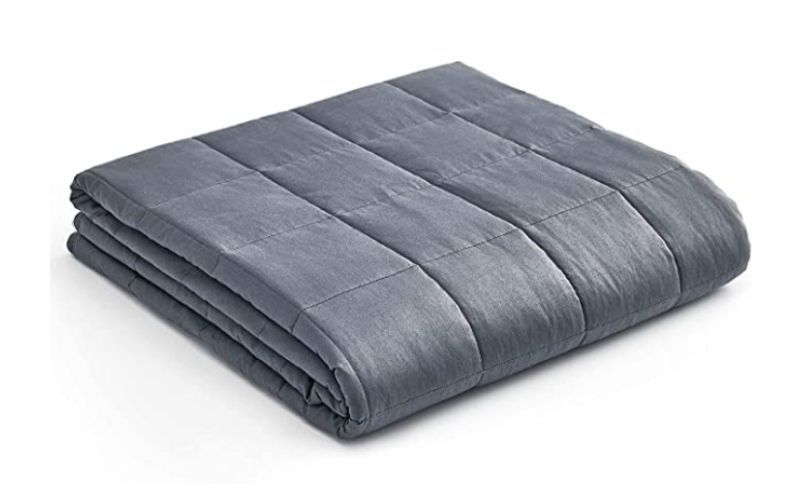 No one is ever too old for a comfortable weighted blanket. This one from YnM is made from premium quality and it assures you that it will last for years. There are many colors and sizes to choose from. This blanket helps to calm one's body which allows you to have a nice long rest at night. Thus, it is ideal for our hardworking partners.
Price: $64
8. Q Timex Reissue Watch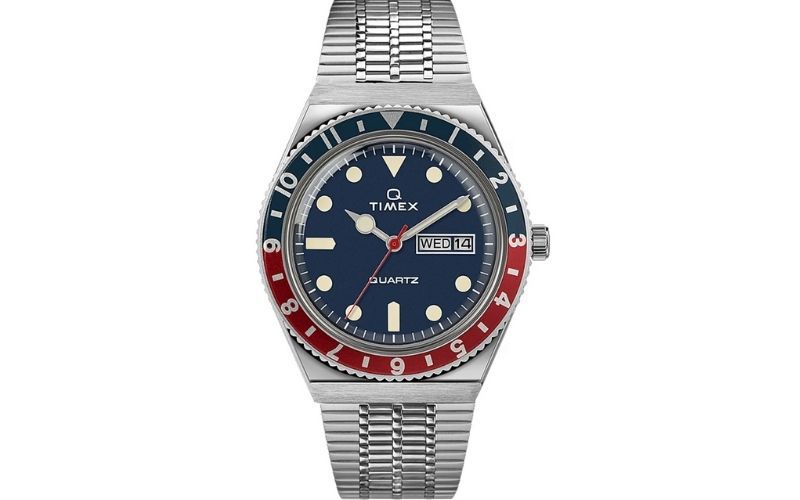 A classic watch is a no-fail gift for any man. This particular model mixes traditional and modern styles, making it the perfect present for all ages. It is made of stainless steel, has a day and date window, plus it is water-resistant to 50 meters.
Price: $179
9. Bombas Men's Solid Calf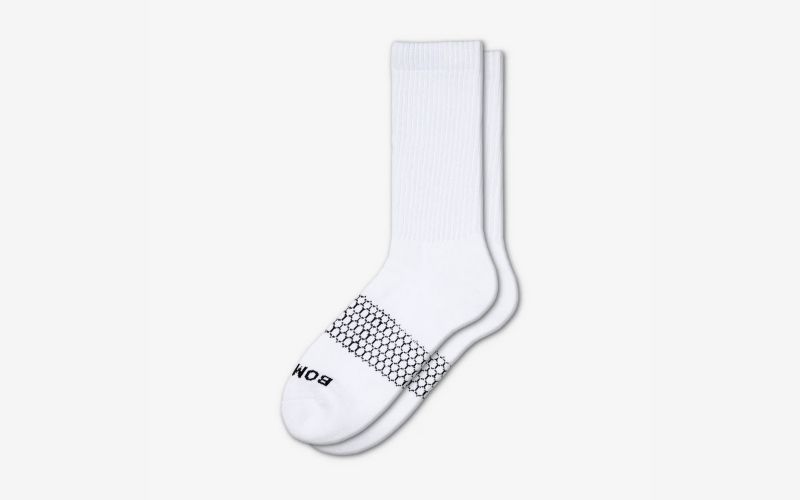 Maybe it's high time that you get your man a new set of comfortable and durable socks. It's practical, affordable, and what they badly need in their drawer. The Bombas Men's Solid Calf has a cushioned footbed that provides extreme support and comfort. It has a seamless toe so your man won't be annoyed with the bumps.
Price: $12
10. Ninja Foodi 5-in-1 Indoor Grill with Air Fryer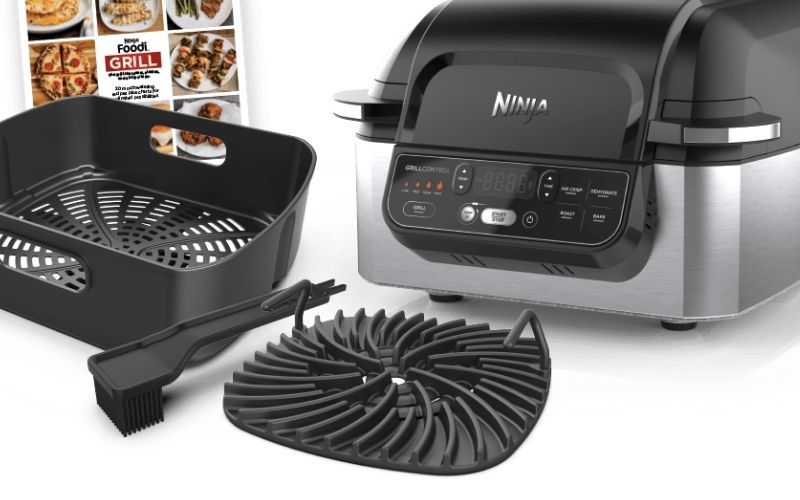 Who says guys can't cook good food? With this air fryer, they can roast, bake, and do some serious grilling indoors. The Ninja Foodi can certainly seal the flavors of your favorite meals. And you can even use it to defrost your dinner. It's everything you need and cleaning this is a breeze.
Price: $199.99
11. A-Cold-Wall Black Stirling Card Holder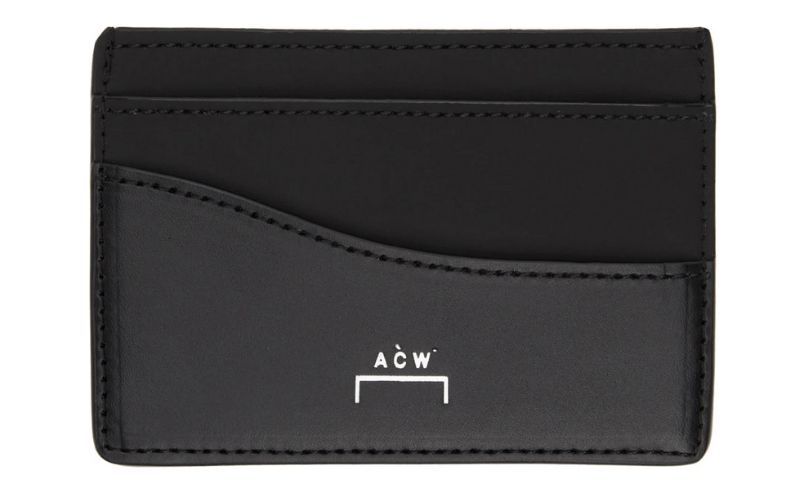 Get this matte leather card holder made in Portugal. You get two card slots and one note slot with this. Come to think of it – only a few carry a bulky wallet around. That's not surprising because most of us are used to cashless transactions. Perhaps, it's about time to introduce him to this.
Price: $160
12. ProsourceFit Acupressure Mat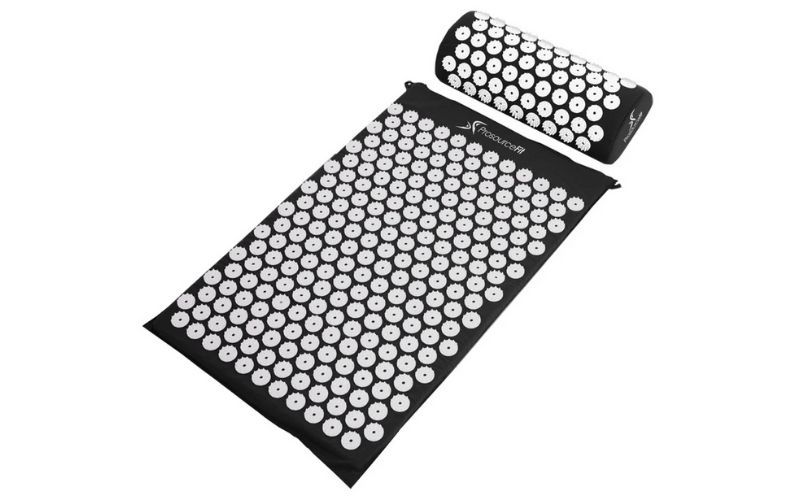 If you know someone who loves to have an acupressure session, getting this ingenious acupressure mat is an outstanding choice. The mat and pillow set has 6,210 acupressure points that will help you relax. It also reduces stress and tension. As a result, you would feel more energized.
Price: $22
13. LifeStraw Personal Water Filter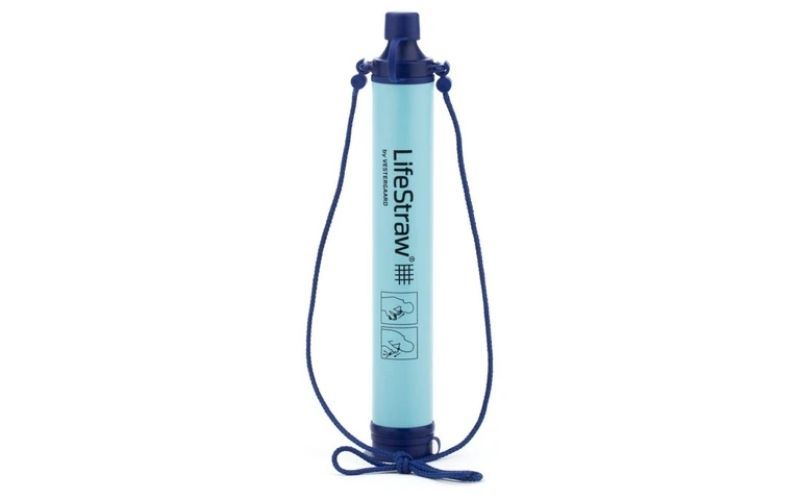 Does your man enjoy the outdoors? If yes, then get him this LifeStraw Personal Water Filter. It is highly durable, lab tested, and is BPA-free. Cleaning it is easy too. Its membrane microfilter can last up to 1,000 gallons of water. That's more than enough to last you for five years!
Price: $19.95
14. Mixology & Craft Whiskey Stones Gift Set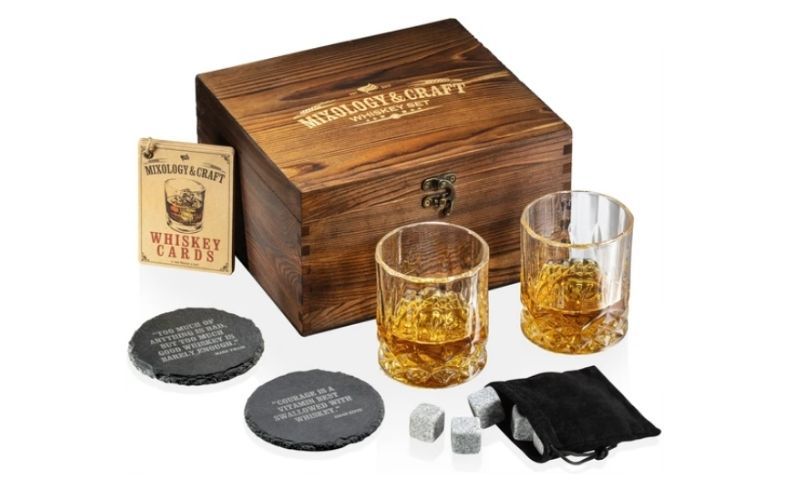 This gift set is perfect for whiskey lovers. You have whiskey glasses, a stone set, coasters, whiskey cards, and a vintage-looking gift box. We highly recommend this for fathers, husbands, and boyfriends. Their loyal customers can get a three-year warranty too. In addition, they have great customer support available 24/7.
Price: $39.97
15. Office Star Deluxe Breathable ProGrid Back FreeFlex Coal Seat Armless Folding Chair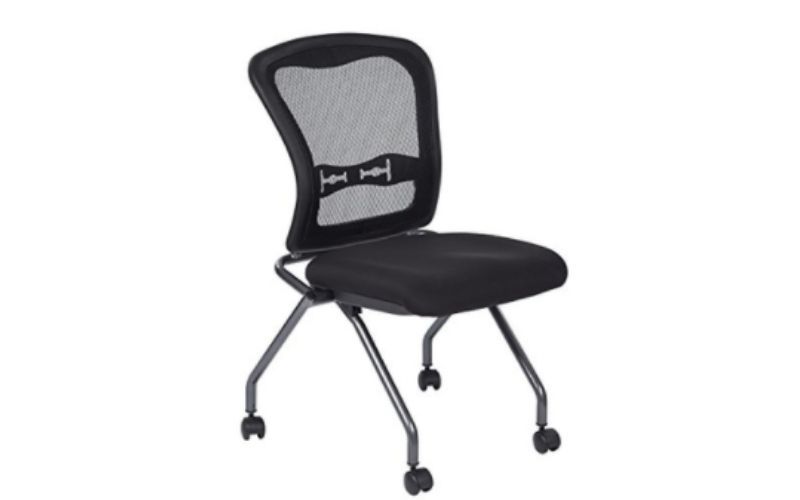 As most people now are working from home, buying a good chair for work seems like a brilliant idea. It has a breathable back with built-in support. And according to its users, the chair is both comfortable and functional. It's a good alternative for bulky office chairs.
Price: $194 (set of 2)
16. Soma Brew Bottle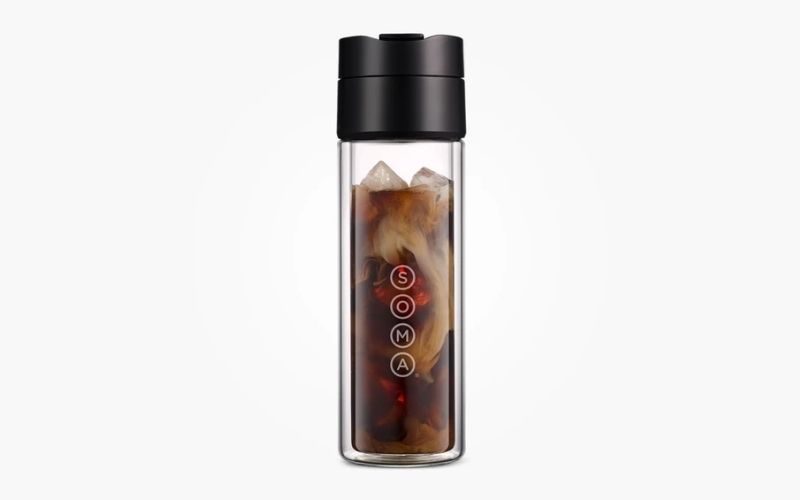 The Soma Brew Bottle is one of the best ways to get your daily fix of coffee or tea, either at home or on the go. You don't have to worry about getting burnt because the double-wall glass serves as your protection. And with the impeccable design, you are sure not to taste any sediment.
Price: $40
17. Matador Mini Pocket Blanket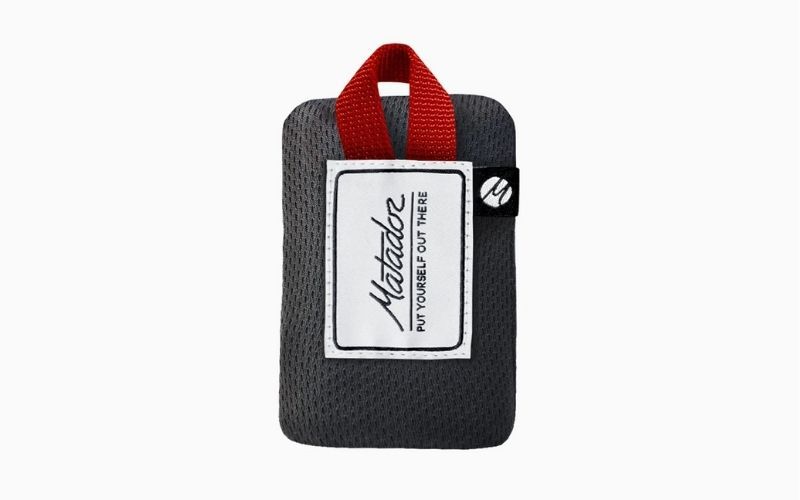 We have never seen such a compact blanket like this one from Matador. Once again, this is perfect for adventurous guys who enjoy nature. This can sit two people comfortably and is water and puncture-resistant. And if you think this is hard to fold, you just need a few seconds to do so.
Price: $19.99
18. Red Wing 6-inch Classic Moc Boots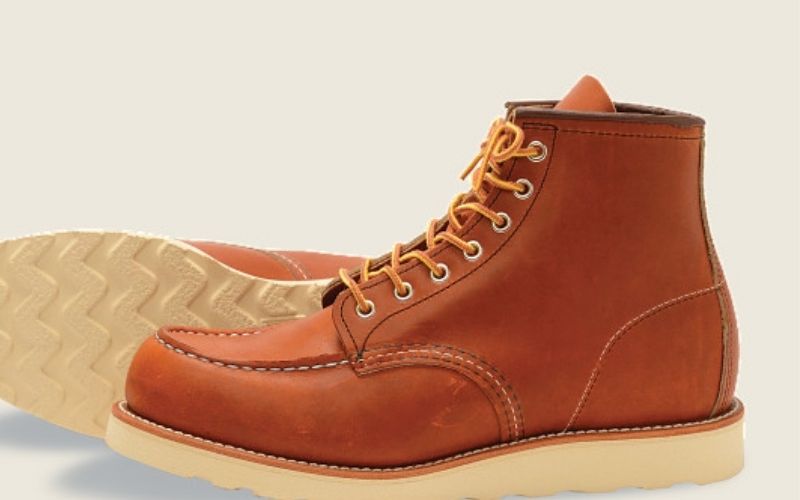 Get these classic Red Wing boots, and we guarantee you that it's a wise investment. Red Wing is a brand known to withstand the test of time. Thus, farm and factory workers swear by this product. Don't be surprised if these can be passed on to the next generation.
Price: $280
19. Bevel Shave Brush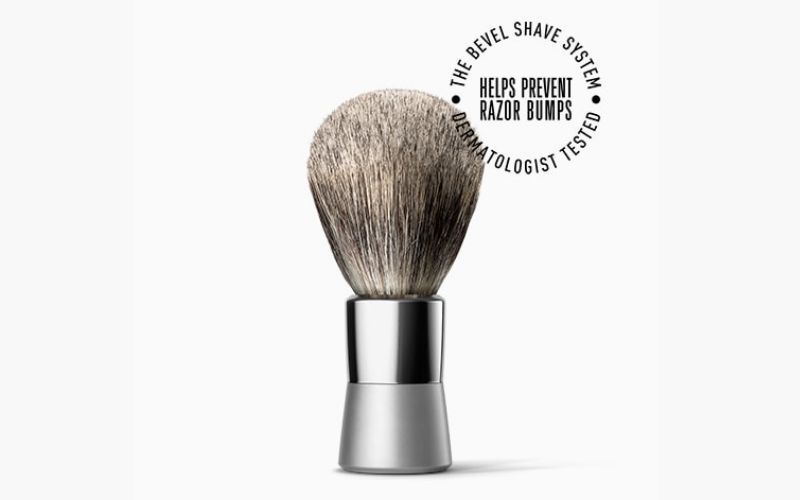 Some men think they don't need a shave brush, but of course, we know better. With the right priming oil, they are sure to avoid nicks and cuts. And because of this, they can also stay away from irritation. Trust us, they will thank you for this simple gift.
Price: $29.95
20. Dodow Sleep Aid Device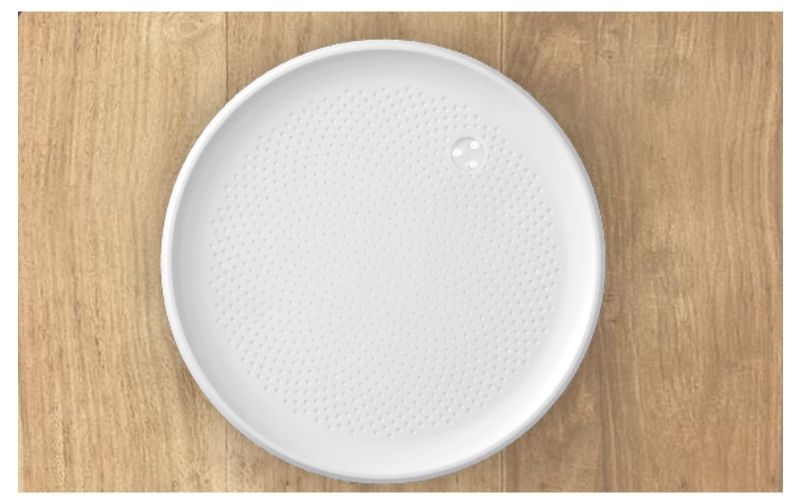 Do you know anyone having a hard time sleeping? Then give them this Dodow Sleep Aid Device. This device has over 500,000 users and most of them can testify how effective it is. Dodow is a metronome with a light system that naturally assists you to fall asleep. If it takes you an hour to sleep, using Dodow can trim it down to 25 minutes.
Price: $59.80
21. Garmin Forerunner 35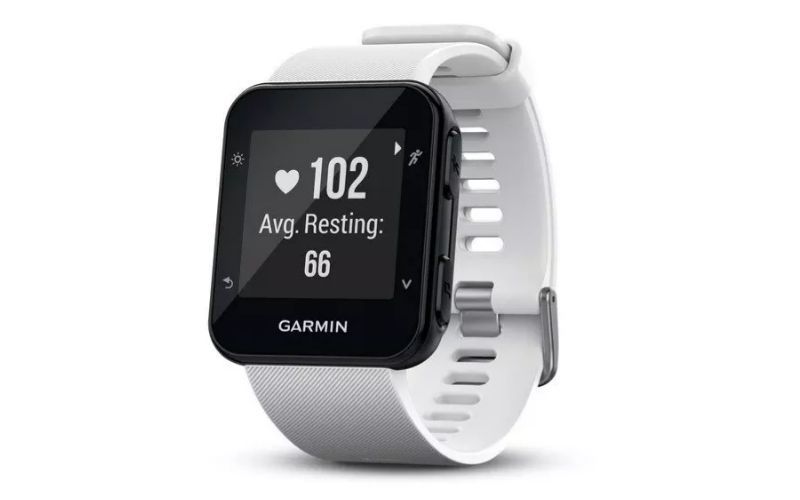 Many people are investing in a good running smartwatch. And if your man wants to have one, get him this Garmin Forerunner 35. It's easy to use and connecting to the app is a no-brainer. With this watch, you can monitor your heart rate, track your run, and you can pair it with your smartphone to get notifications.
Price: $169.99
22. Hamilton Beach Breakfast Sandwich Maker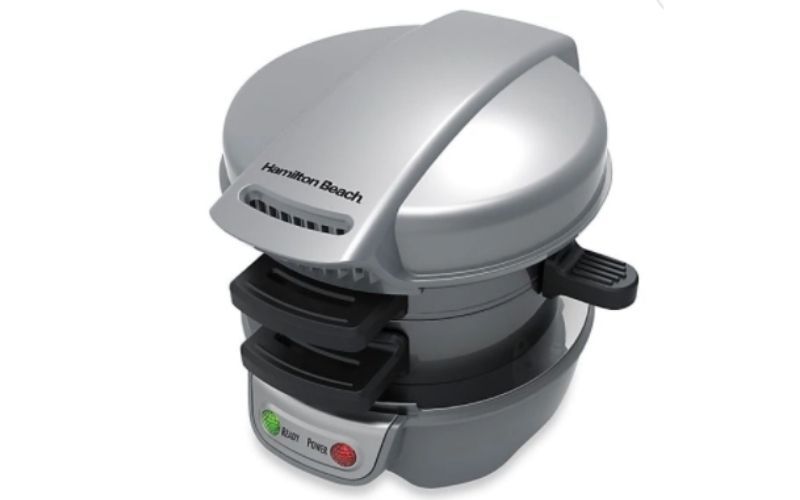 Who doesn't love sandwiches? Instead of buying him one every day, give him this awesome breakfast sandwich maker. And yes, you can even prepare lunch and dinner with this too. In just four easy steps, you can have your own gourmet sandwiches. It also has easy-to-do recipes in store for you.
Price: $24.99
23. Nisolo Luis Weekender Duffle Bag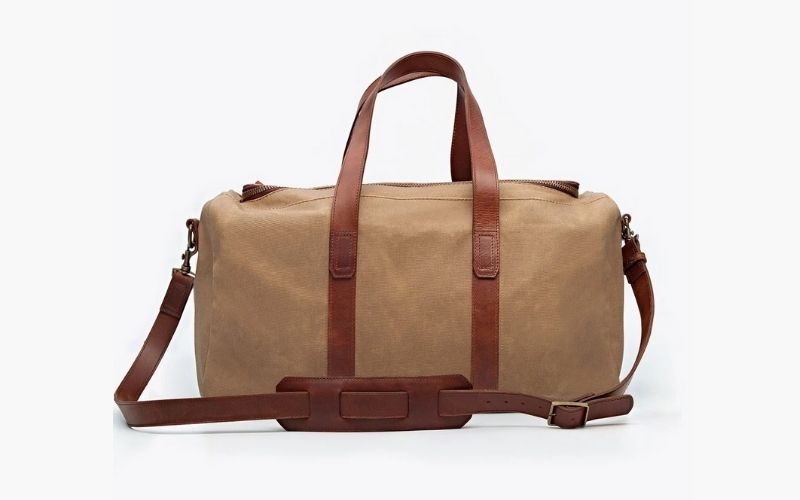 Everyone needs a good duffle bag. One of the best gifts for him is from Nisolo. It's what they need for a quick weekend getaway. You might think it's a bit costly. But take note that this duffle bag is handmade. Just imagine the craftsmanship put into this.
Price: $250
24. Lighting Ever WiFi Smart Table Lamp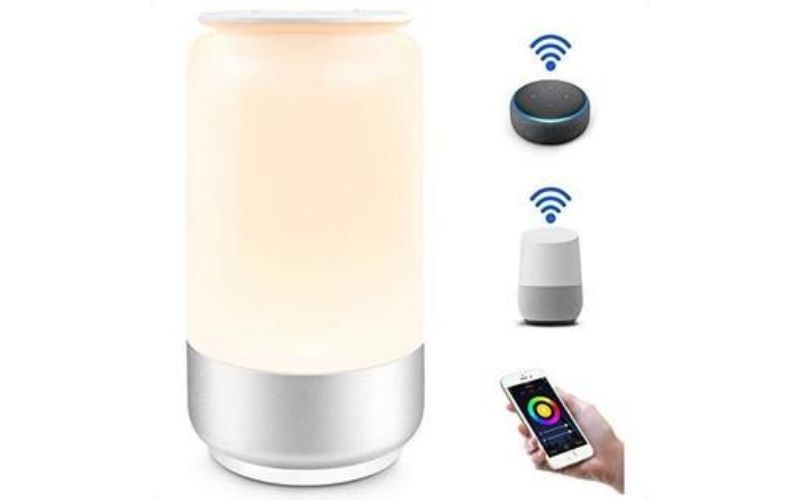 This lamp works well with Alexa. So if someone wants to upgrade to a smart home, this could be a good start. You can go hands-free with its voice control too. This lamp is compatible with Alexa, Amazon, and Google Assistant. The Lighting Ever is so smart, it could remember your preferred settings. Lastly, this is also ideal if you want to get quality sleep.
Price: $38.99
25. Gilette Labs' Heated Razor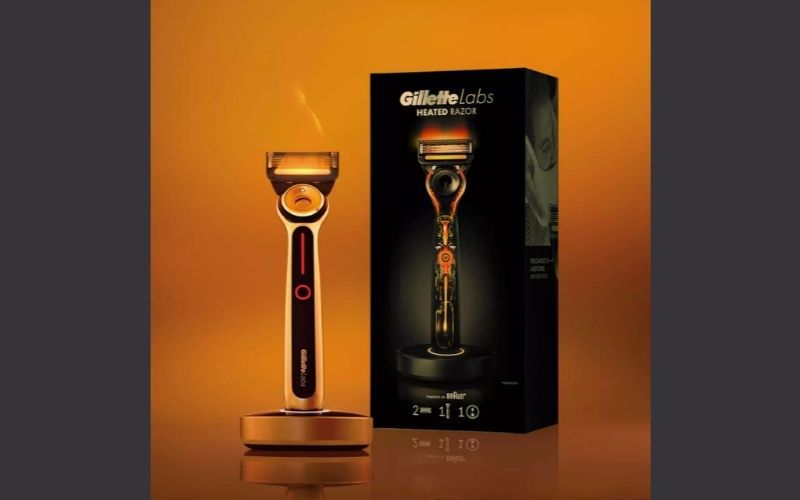 Every man who shaves will adore this heated razor from Gilette. It has a warming bar that heats up in less than a second. You can also adjust the heat depending on your preference and is waterproof. Your guy will also enjoy using this because of the razor's sleek handle.
Price: $199.99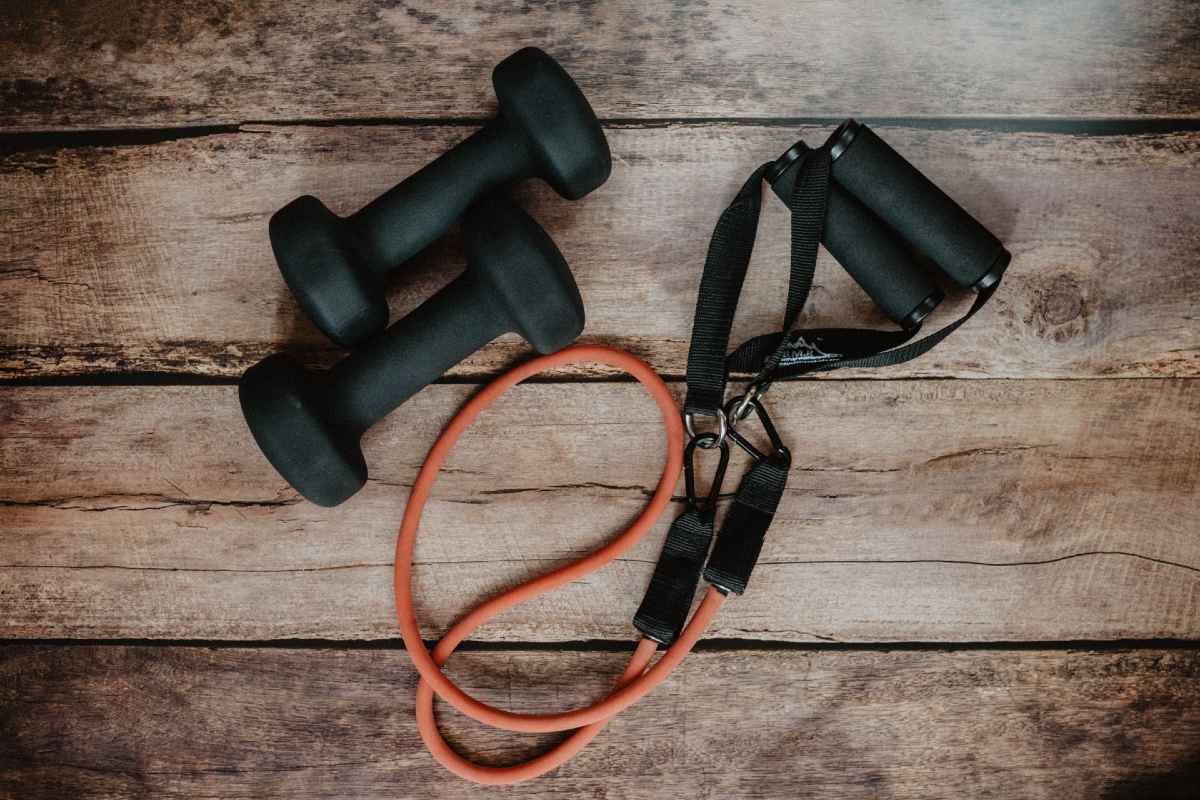 With the coronavirus disease pandemic restricting movement in 2020, many health buffs have learned the joy of working out at home. The situation made people realize that with consistency, exercising at home can be just as effective as hitting the gym. And of course, having proper equipment won't hurt.
Here are seven of the best home gym equipment to check out if you're not planning to renew your gym membership anytime soon.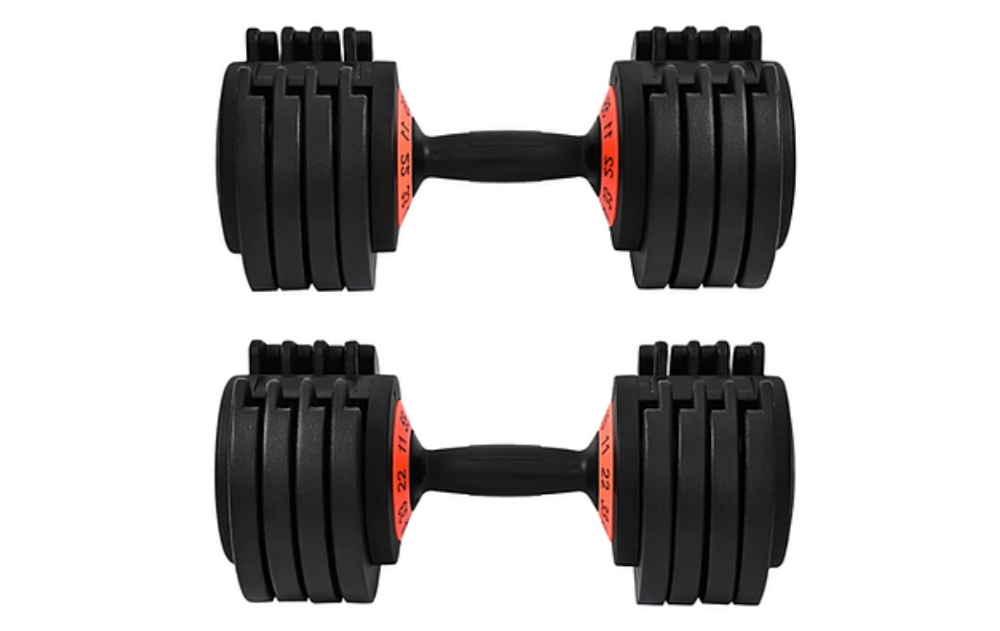 If you're looking for dumbbells to complete the best home gym setup, check out this product. This Twistbell can replace your dumbbell rack, offering five dumbbells in one compact design. As a result, you'll have the benefits of a complete rack without bulk. This item is available in 44lb and 70lb versions.
Price: $299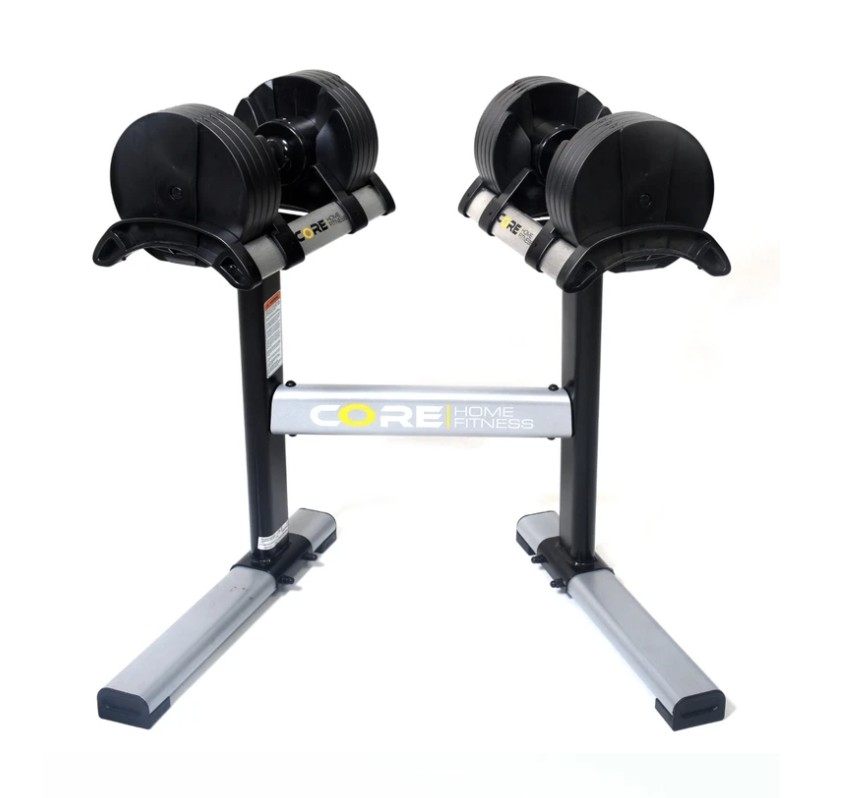 Next on our list of the best home gym equipment is these adjustable dumbbells and stand from Core Home Fitness. This product allows you to change weights in 5-pound increments. Best of all, you can change the weight with a simple handle twist. The set comes with a lightweight aluminum cradle.
Price: $499.98 with free shipping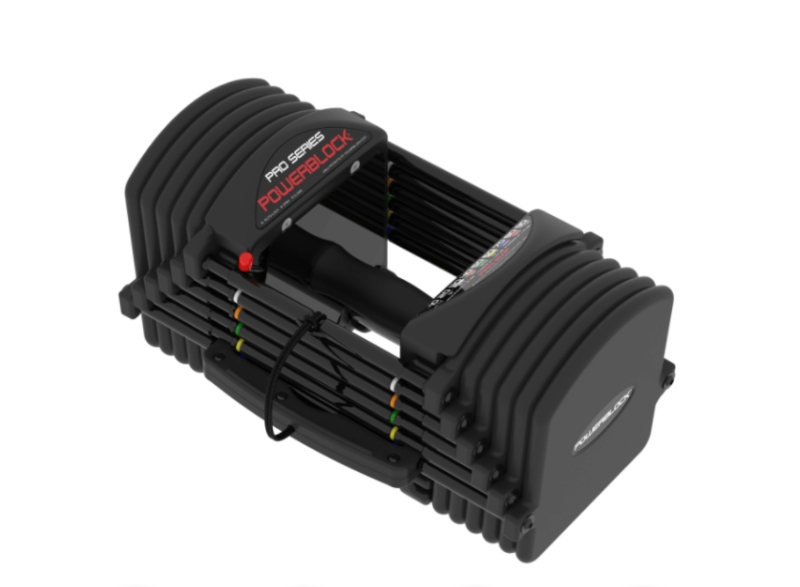 Whether you're a beginner or a seasoned bodybuilder, the Powerblock Pro Series might just be the best equipment to build muscle at home. This product is expandable, making it a great tool for people who aspire to increase weight stacks over time.
Price: $479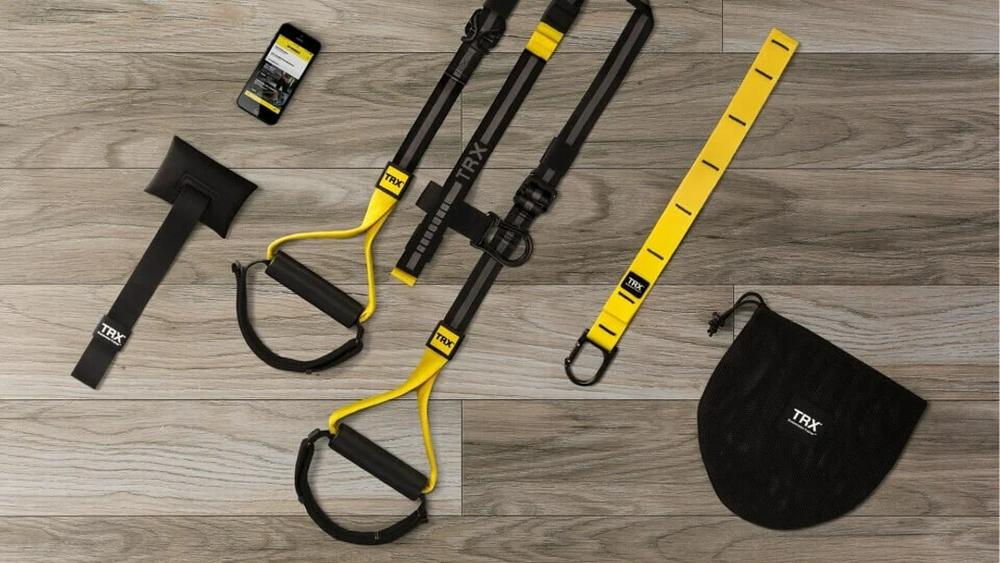 If you're looking for the best home gym equipment for beginners, be sure to check out this product. It features adjustable foot cradles, and coupled with your own body weight, this tool can offer a personalized system to give you a total-body workout.
Price: $184.95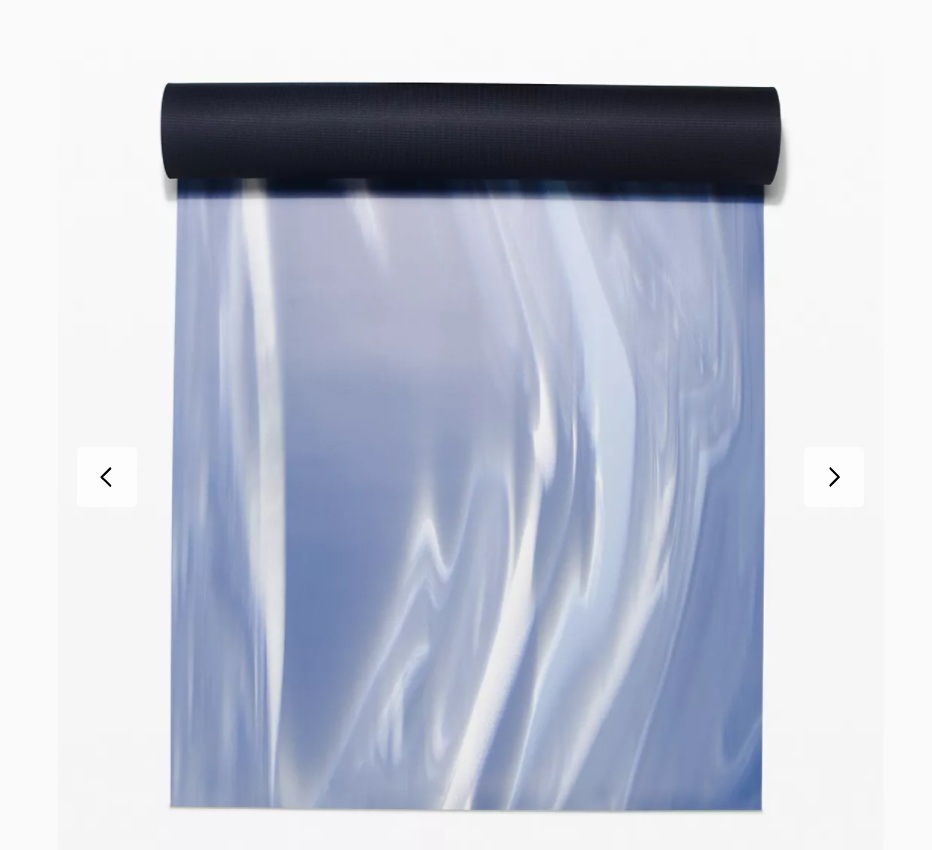 If you're looking for the best home gym equipment 2021 for yogis, check out this reversible mat from Lululemon. This mat is extra-long and wide, making it a great buy for those who want to really stretch out. Alongside the PU top layer and the natural rubber base, the mat has an antimicrobial additive, making it resistant to mildew and molds.
Price: $98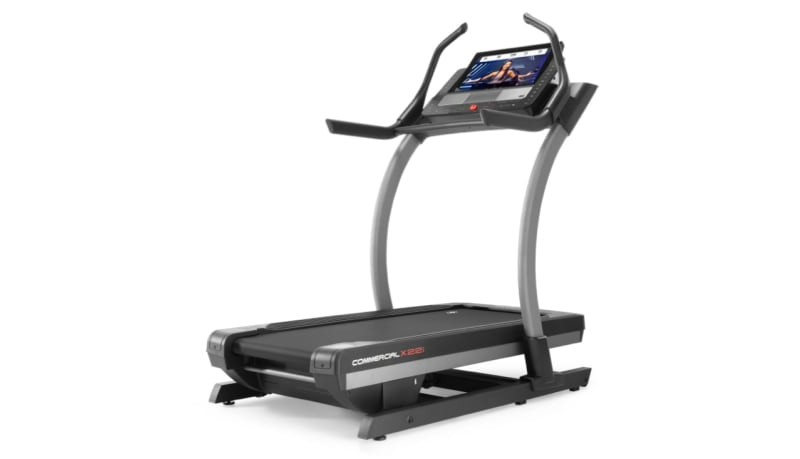 Here's one of the best home gym equipment for legs – NordicTrack X22i Incline Trainer that allows hands-free incline workouts. Because it has an Automatic Trainer Control, you can digitally adjust your speed, incline and decline. In addition to that, the product comes with a live workout leaderboard, pushing you to exercise well and become part of the iFit community.
Price: $2,999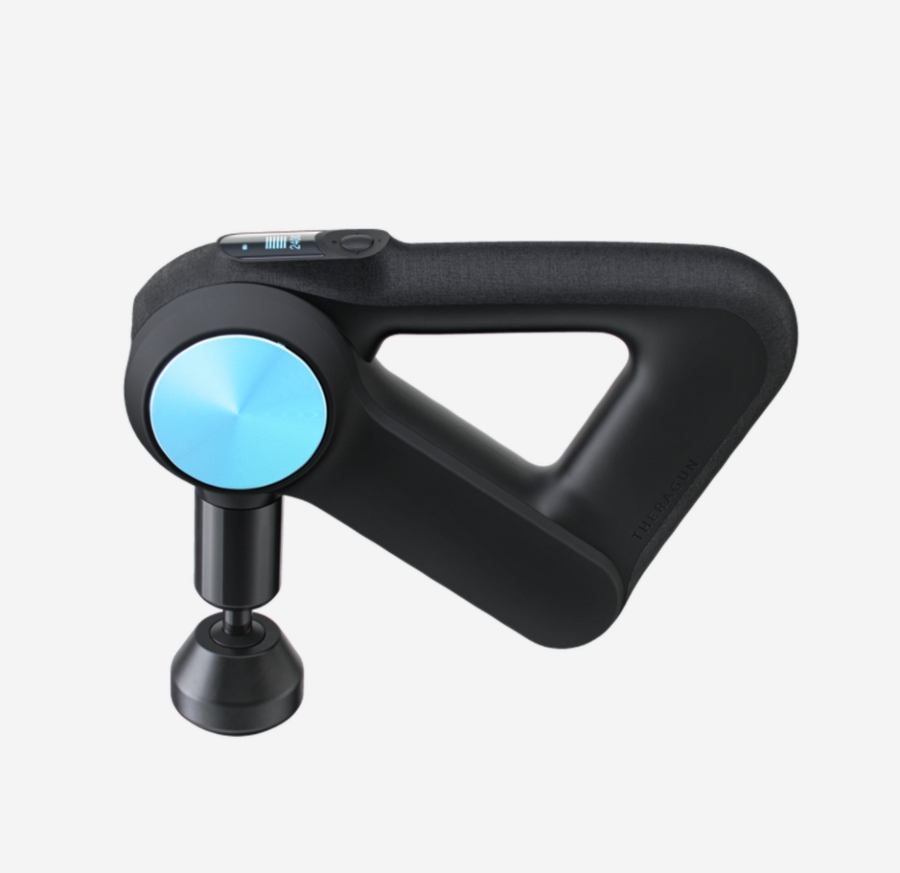 Last but not least on our best home gym equipment list is Theragun PRO. Though this product is not necessarily a piece of exercise equipment, it provides deep muscle treatment akin to a post-workout massage you'll get in a gym. As a result, this item can enhance the recovery of muscles, soothe discomfort, and release tension and stress. It also comes with six easy-to-clean attachments to make the massage customized for the muscle you're targeting.
Price: $599
Best Standing Desks of 2021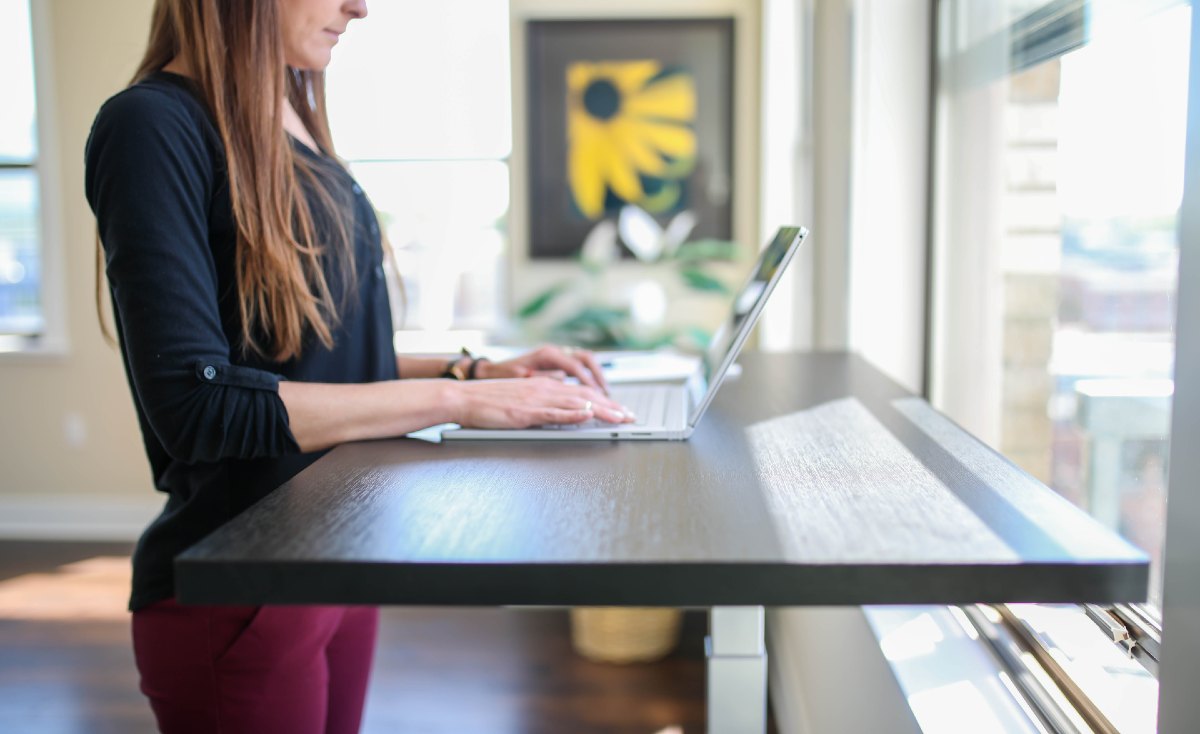 Some health experts brand sitting to be the "new smoking." The good news is, you don't have to stay seated even if work requires you to be at your desk all day. With standing desks, you can avoid sitting for too long and prevent the consequences that come with it, including backaches, weakened gluteal muscles, and increased risk of heart disease. And, if you're searching for the best standing desks of 2021 for your home office, look no further. We scoured the net for you and came up with a shortlist of the best options in the market.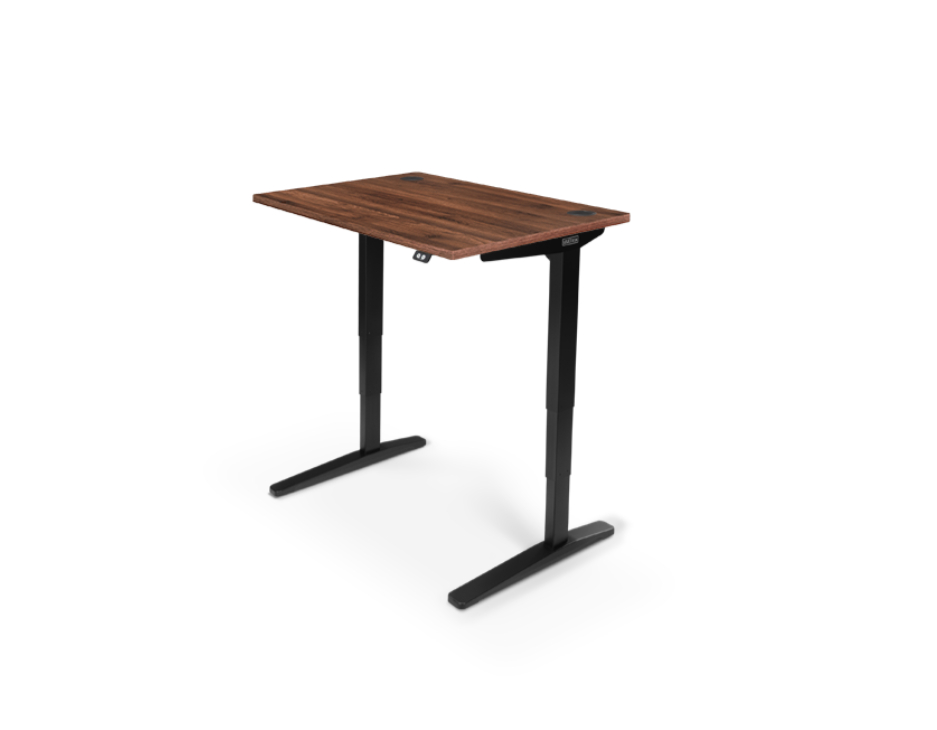 First on our list of the best standing desks of 2021 is anything from Uplift Desk. The brand offers a good variety of standing desks, and V2 & V2-Commercial is a great product if you're looking for a practical option. In fact, the brand has also been named Best Standing Desk by Wirecutter three years in a row. 
Price: V2 & V2-Commercial costs $599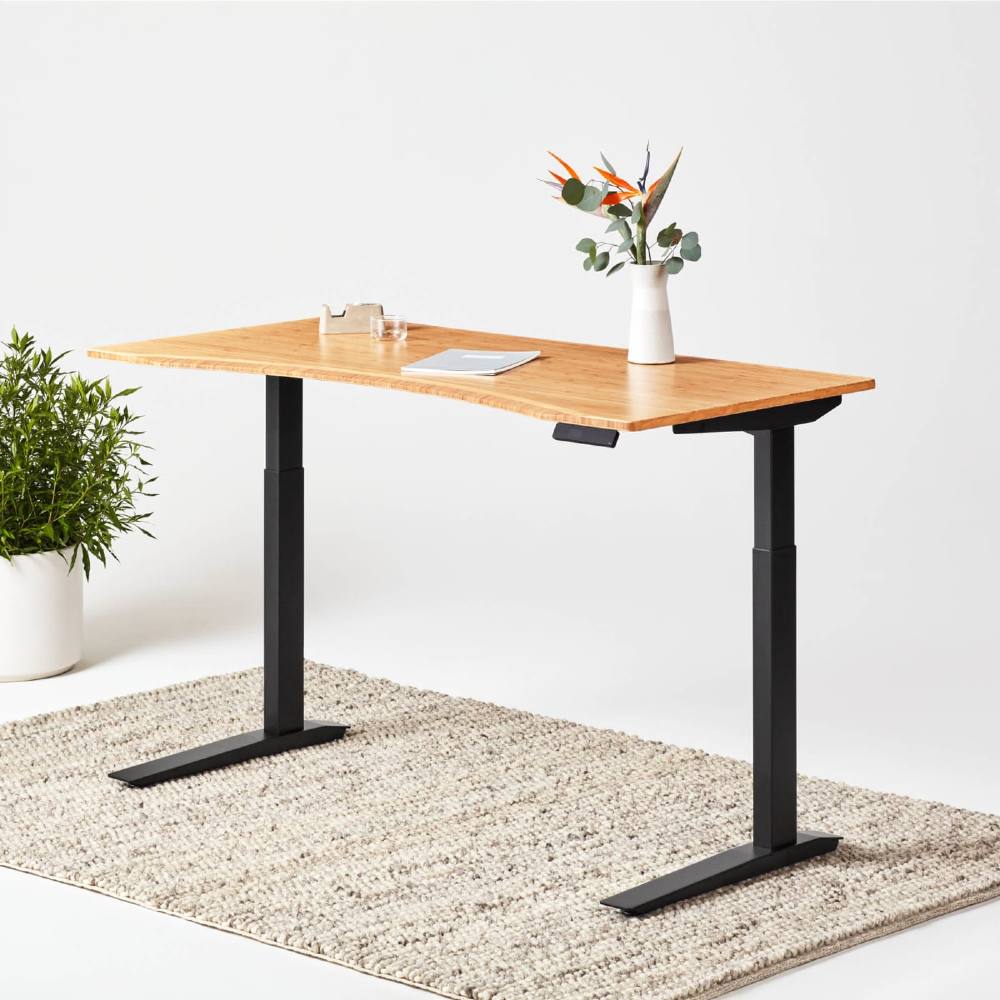 The Jarvis Standing Desk is another reputable brand. This provider has spent years designing and developing their products, and they're constantly improving each aspect of their desks to keep clients happy. Their most popular options include Jarvis Bamboo Standing Desk and Jarvis Laminate Standing Desk. 
Here's our in-depth review of the standing desk.
Price: Jarvis Bamboo Standing Desk costs $519, while Jarvis Laminate Standing Desk costs $499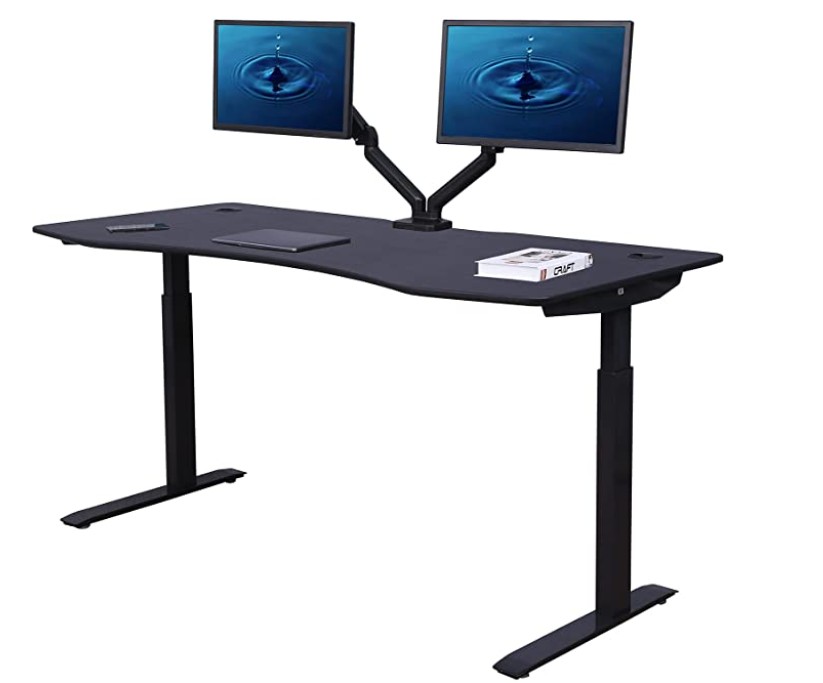 ApexDesk Elite Series 60″ also makes our list of the best standing desks on the market. This sit stand desk has gone far since it first debuted in 2015. In fact, the improvements made over the past few years have paved the way to make the line CNN Underscored Best Overall 2021.
Price: $599.99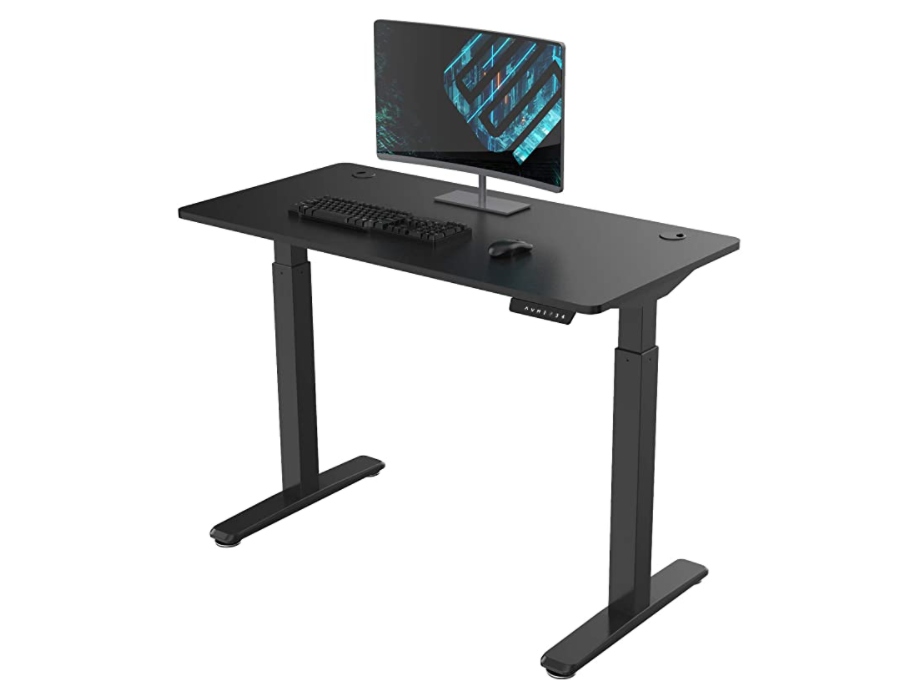 If you're looking for a good L-shaped corner desk, check out this option. This item features dual motors that can lift up the corner desk quietly and smoothly. The Max lifting capacity is 220lbs, so you won't have to take your things out every time you adjust it.
Price: $429.99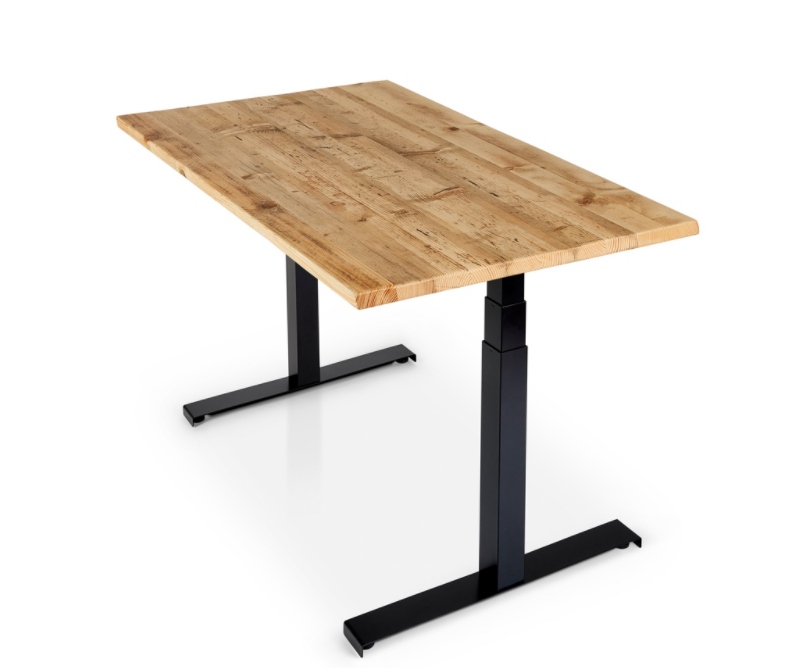 If you're looking for a sturdy standing desk frame that also looks gorgeous in any room, check out this option. Though it's not exactly cheap, this reclaimed wood desk surely makes for a beautiful industrial design centerpiece. You can also customize it to your taste and needs. You can choose a white, black, or grey frame, and you can also choose from available desk sizes.
Price: £859.00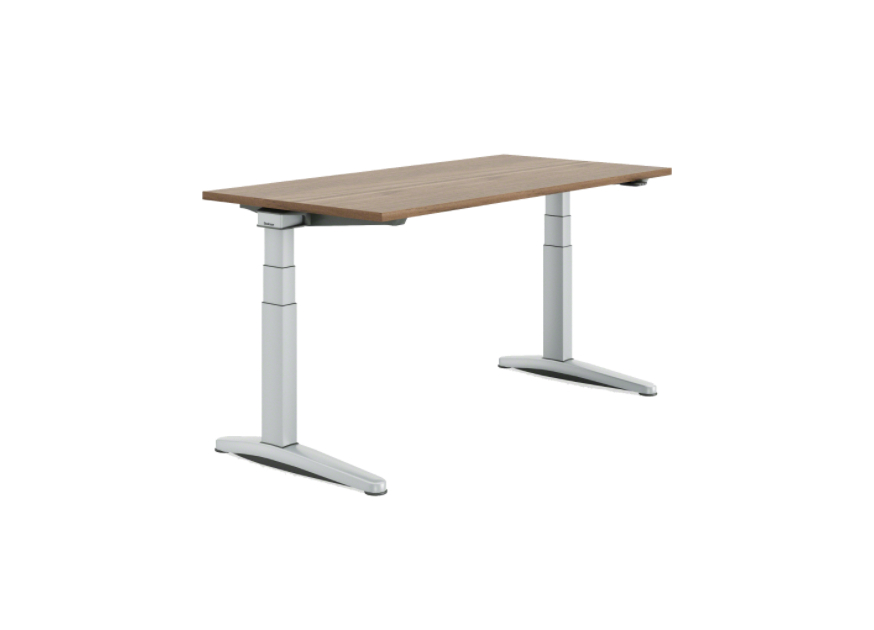 This desk is a great product to check out if you're looking for a premium option you can customize to your preference. You can choose from 16 laminate colors – from Virginia Walnut to Bisque Noce.
Price: $1,066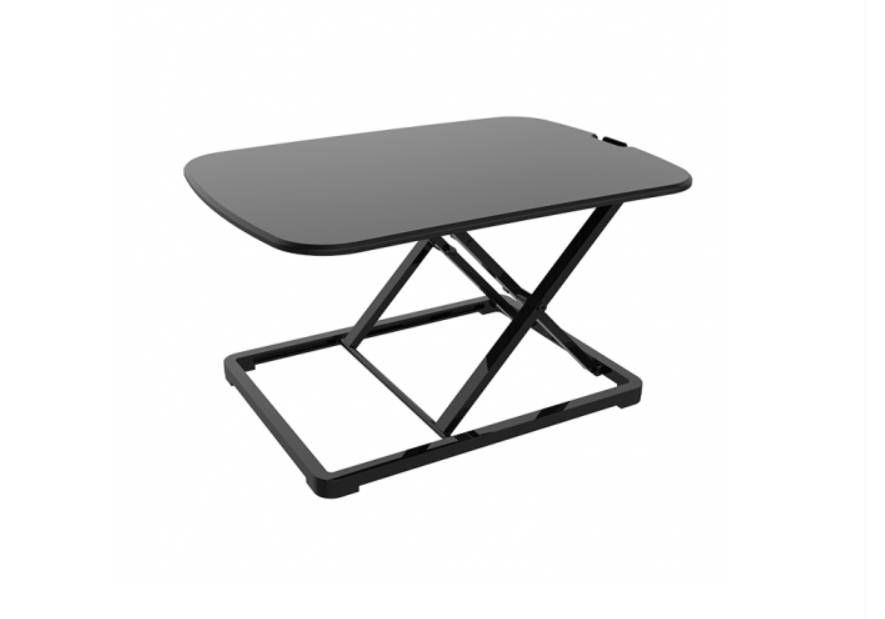 Last but not least on our list of best standing desks of 2021 is the Flexispot GoRiser Standing Desk Converter ML2. Though it's technically not a standing desk in itself, this is arguably the best standing desk converter and is an affordable solution to get a standing desk. If you don't have big bucks to spend, this is a great product to try.
Price: $89.99
7 Best Reusable Face Masks of 2021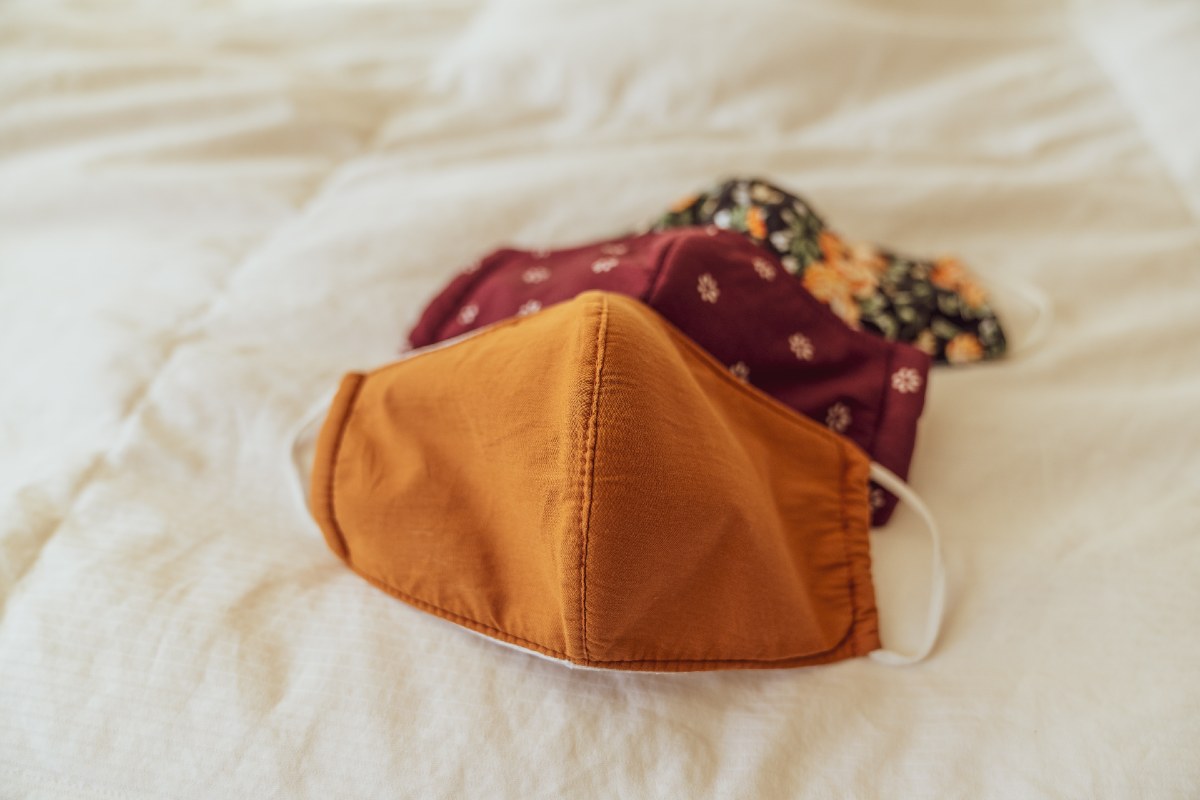 The coronavirus disease pandemic has pushed us to use face masks to steer clear of infection. More than a year into the pandemic, however, there have been growing concerns about disposable masks' impact on the environment. Fortunately, innovative brands have developed face masks that are not only kinder to the environment but also designed for particular activities. Here are the best reusable face masks on the market you should check out.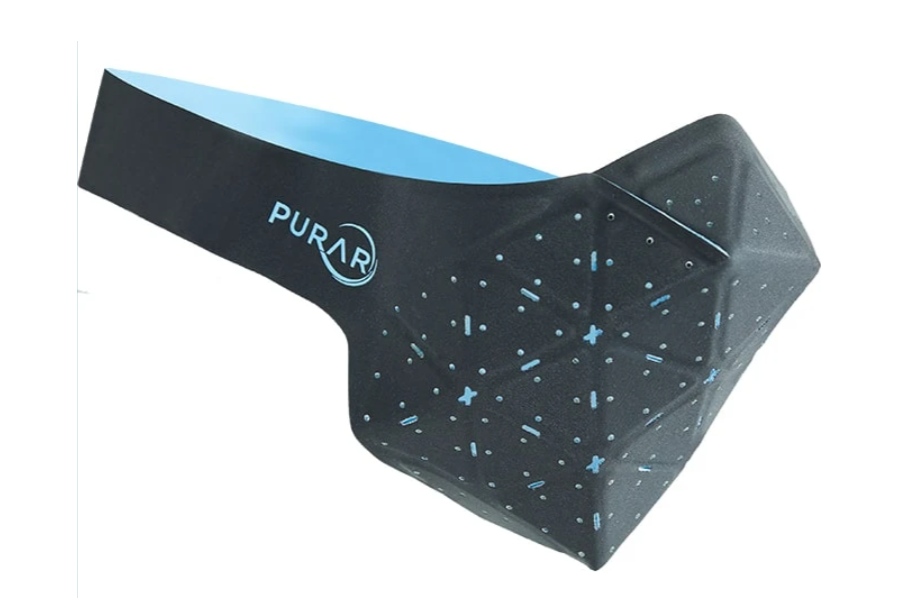 First on our list of the best reusable face masks is Purar. These masks offer an ergonomic design made with soft and gentle materials. Furthermore, it also filters over 95 percent of harmful particles down to the size of 0.3 microns, making it one of the best face masks for Covid.
Price: $49.00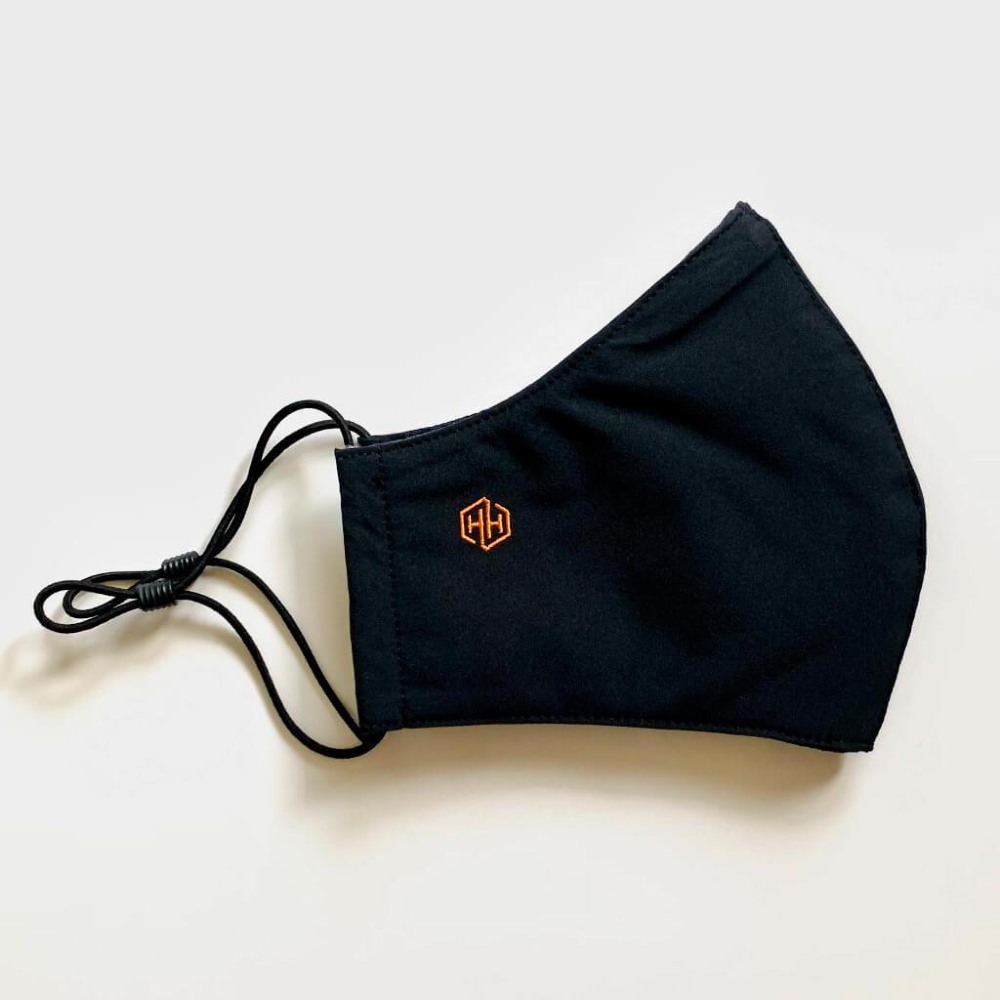 Hygiene Hero claims to be anti-bacterial and anti-breakout. That said, if wearing a face mask gives you pimples, it's surely worth checking out. Their 3.0 version also has a patented technology called SILVADUR™, the first and only aqueous-base silver-polymer smart delivery system.
Price: $22.00 for Hygiene Hero Super Mask 3.0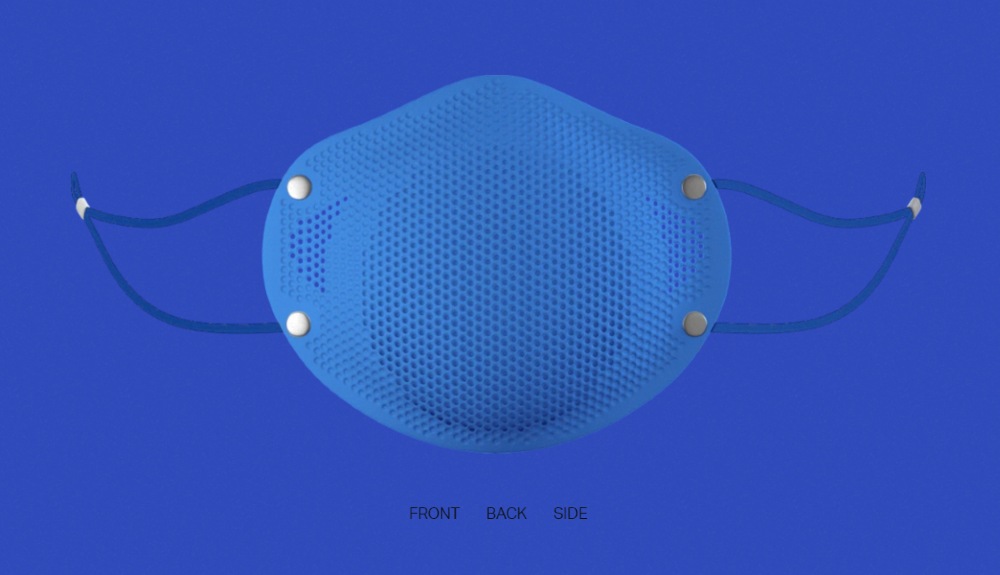 If you're looking for reusable face masks for sale with a reasonable price tag, check out this product. The mask is made of FDA-approved food-grade silicone. As a result, it makes for one of the most comfortable face mask products on the market.
Price: $25 regular price, $13 on sale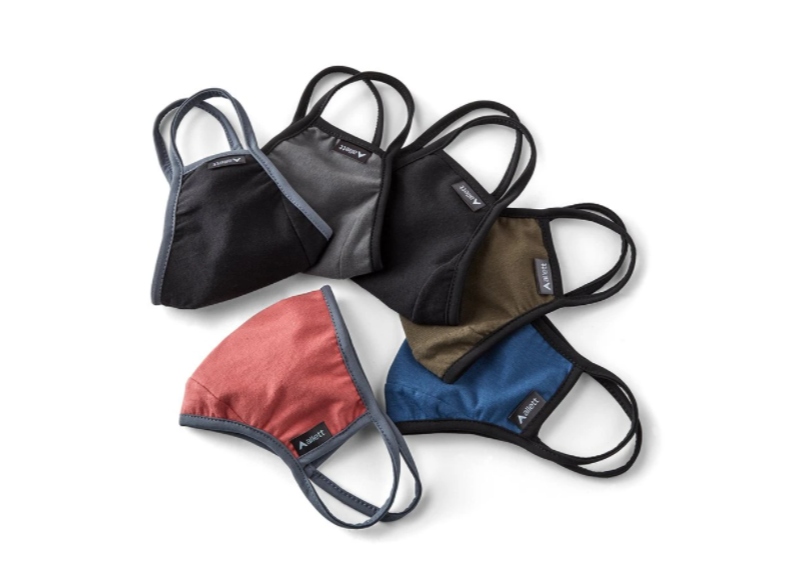 If you're searching where to buy face masks that are soft and breathable, head to Allet's website. Aside from being made of cotton, this mask has a flexible nose wire sewn into place. As a result, it reduces gaps and prevents foggy glasses.
Price: $14.75 for a pack of two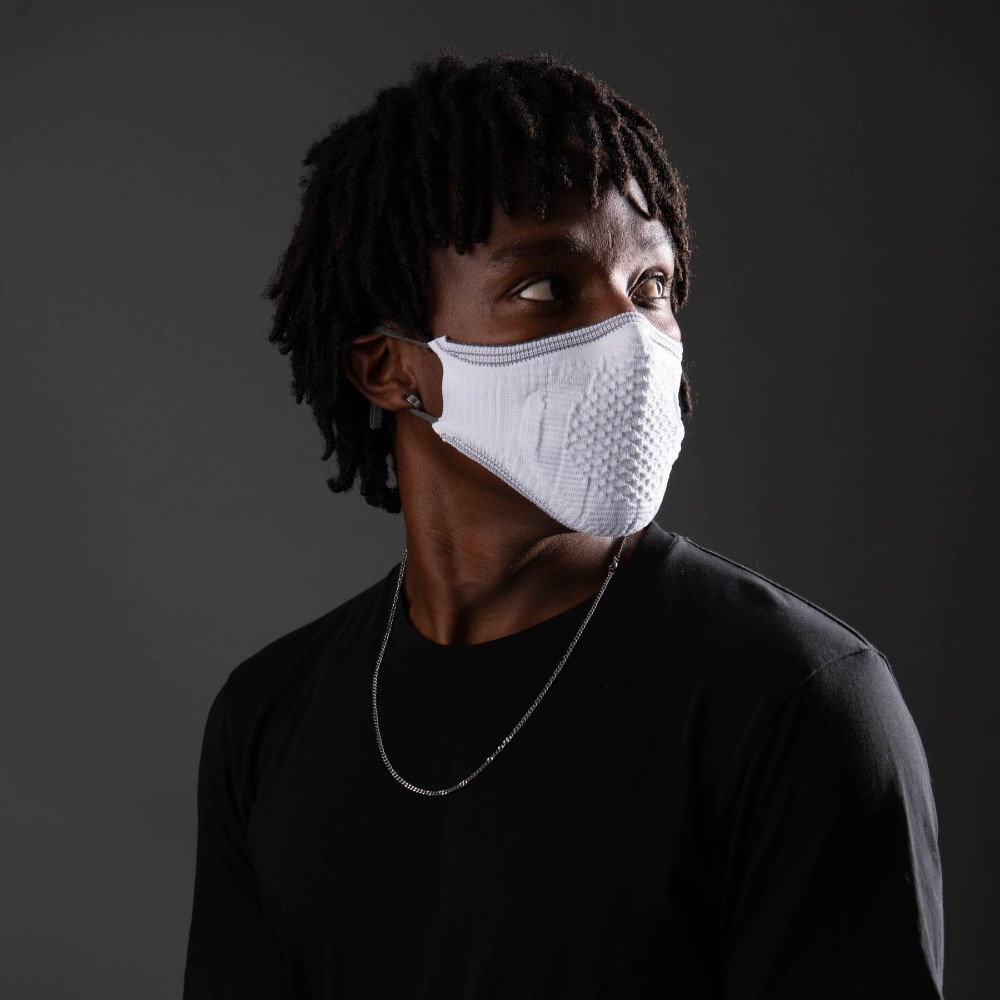 Next on our list of best reusable face masks is reNEU's High Performance Face Mask. This antimicrobial face mask not only guarantees all-day comfort but also solid protection for athletic use. That said, this can be a good option if you're looking for a face mask to use during physical activity.
Price: $28.00 for High Performance Face Mask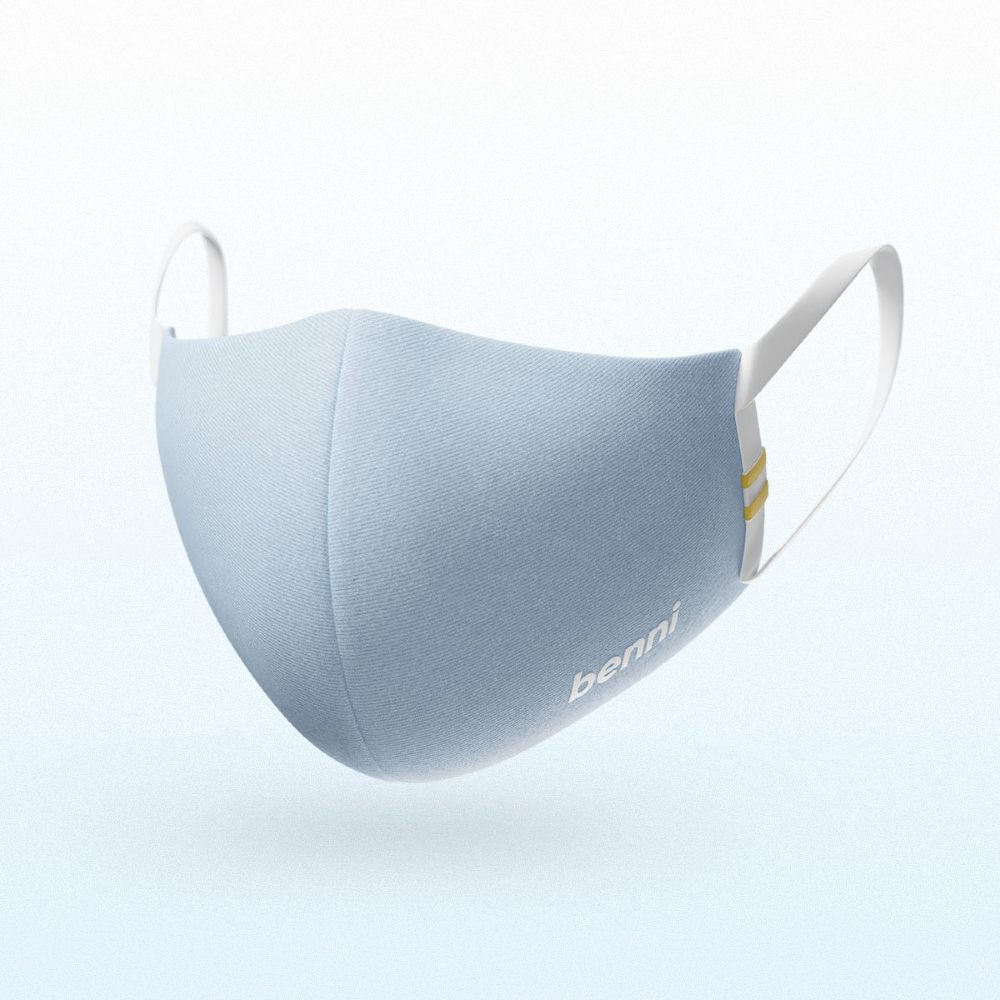 Do you ever feel like your face mask is always getting in the way of talking, smiling or even breathing? If so, Benni Mask might be one of the best masks you can try. It keeps its structure so you'll never have to inhale the fabric. As a result, you'll feel comfy wearing the mask while staying protected. Plus, it's made for athletes, so it's guaranteed to be breathable.
Price: $34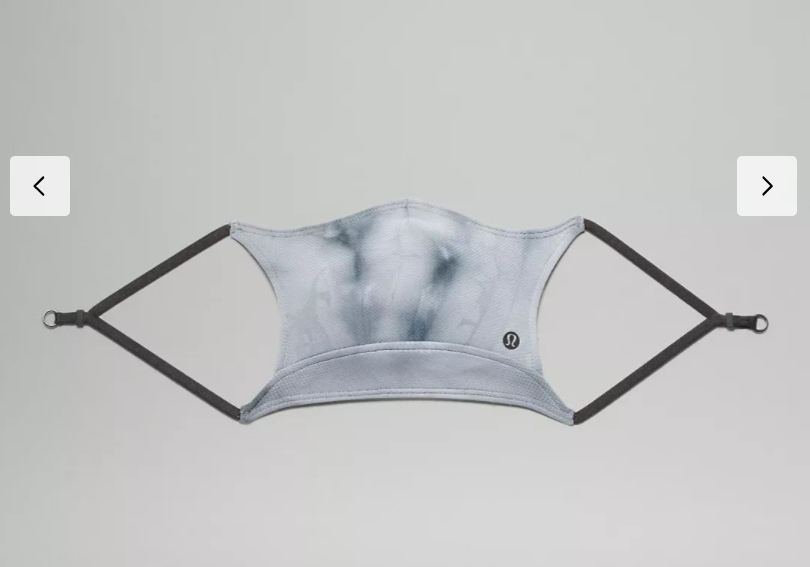 If you're looking for a reusable face mask with a filter, check out this product – it's one of the best reusable face masks for non-medical use so you can't go wrong. Designed for everyday wear, with soft loops that won't hurt your ears. In addition to that, the pattern and fabric offer sturdy structure. As a result, the mask doesn't get in the way when you speak or breathe.
Price: $38 for a pack of three