25 Best Gifts For Men (He'll Think You're A Mind Reader)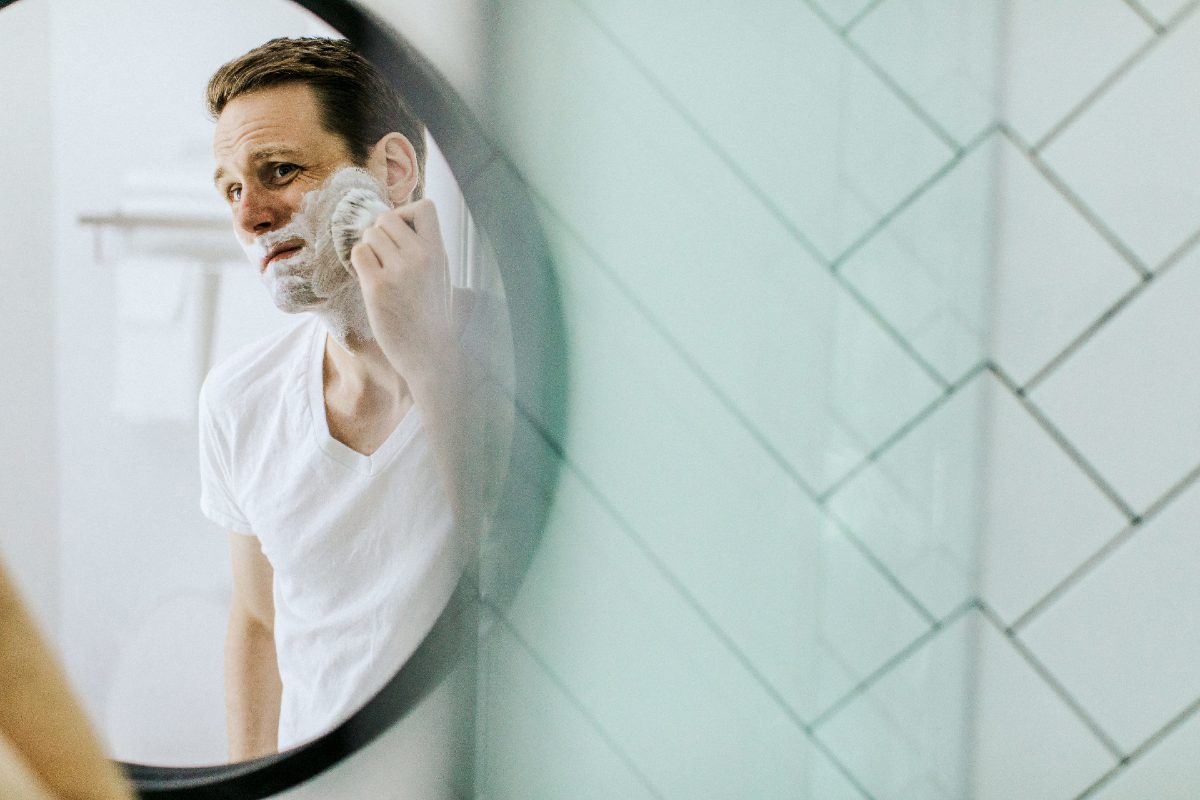 Many guys will keep their mouth shut on the things they want to receive as a gift. Either they are not sure what they need, or they want you to play a mean mind-reading game. Whatever their reason is, we have here the best gifts for him.
1. MoCuishle Shiatsu Back Shoulder and Neck Massager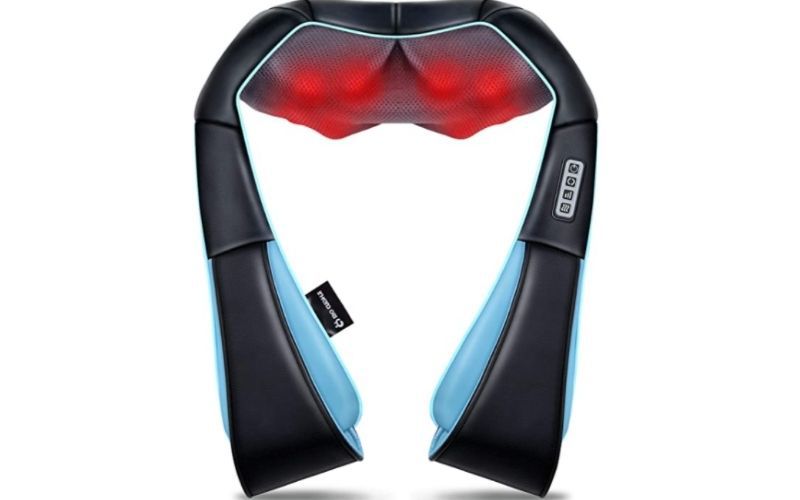 This amazing back shoulder and neck massager has eight kneading massage nodes where your man can enjoy a deep massage to his muscles and tissues. It also uses infrared heating that gives that subtle warmness that can ease one's tension. Because it's compact, you can bring it anywhere you go.
Price: $49.98
2. YETI 14-oz. Stainless Steel Vacuum Insulated Mug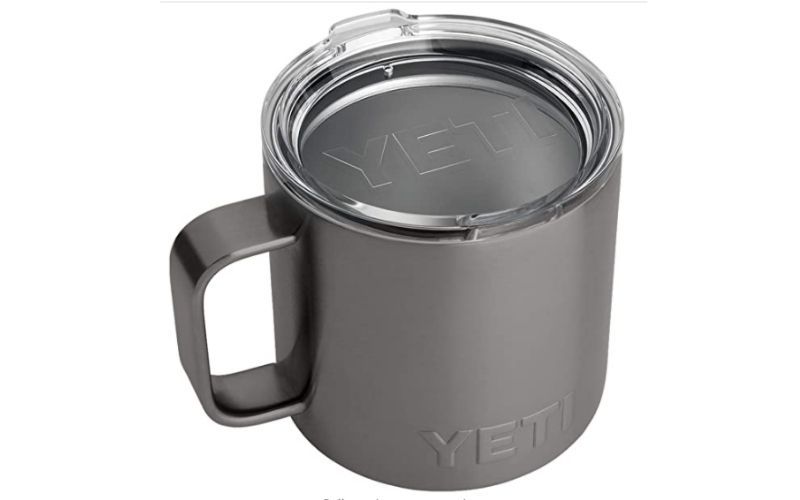 If you want to give the best-engineered insulated mug to your guy friends, YETI has got you covered. It is also made for wider hands if you will give this to someone larger than most people. The best part is, it's dishwasher safe – because we know guys don't like washing dishes manually.
Price: $24.99
3. Coco & Breezy ZEN 103 Sunglasses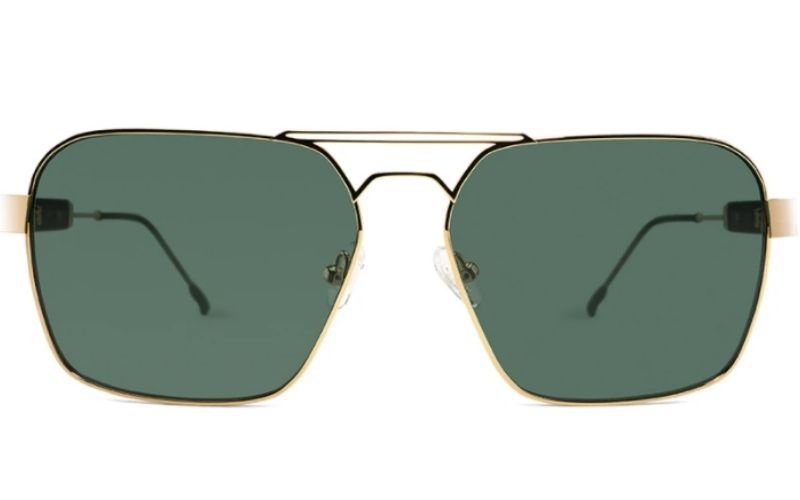 This classic pair of sunglasses is a must-have and could give any wardrobe that extra flavor. What's good about the style is that it is timeless. And if you are a girlfriend or wife reading this, you can use it too. Now that's a wise investment. This pair is not just fashionable, it's intended to give your eyes optimal protection.
Price:$285
4. Powerbeats Pro Totally Wireless Earphones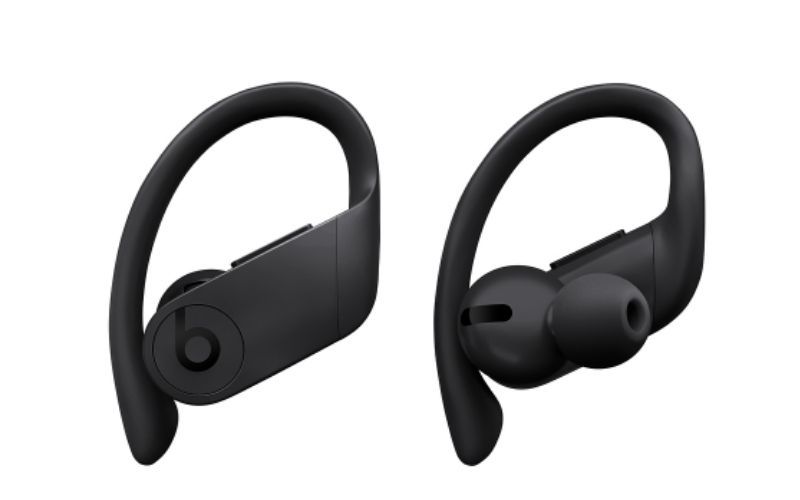 One of the best gifts for him is a pair of wireless earphones from Powerbeats. These are built for people with an active lifestyle – athletes to be specific. At least with this, they are able to workout without the uncomfortable wires distracting them. Take note that each earbud has nine hours of listening time. Now that's what we call efficient. 
Price: $199.95
5. Garmin Dash Cam Mini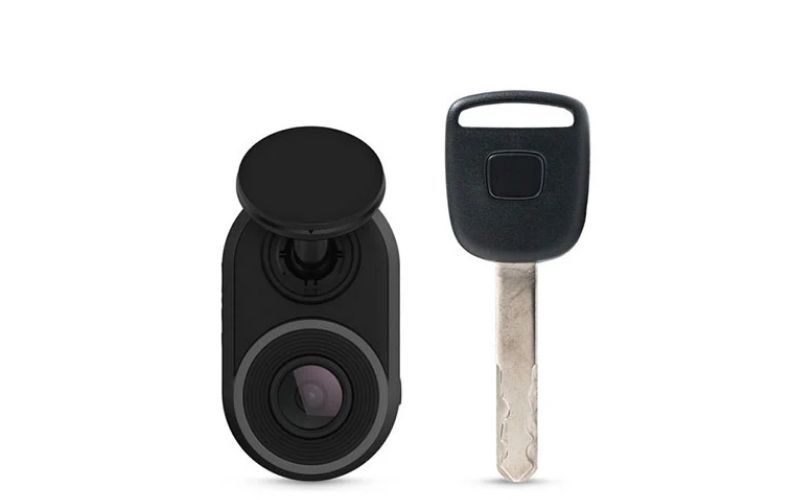 If you will look at the photo, you can see how tiny this Garmin Dash Cam is. But don't be fooled because it is jam-packed with great features. It's a reliable camera that could go unnoticed if you place it in your windshield. It uses a 140-wide angle lens and captures 1080p HD videos. Just make sure that your jurisdiction will allow you to use this.
Price: $95
6. Great Useful Stuff Bamboo Multi-Device Charging Station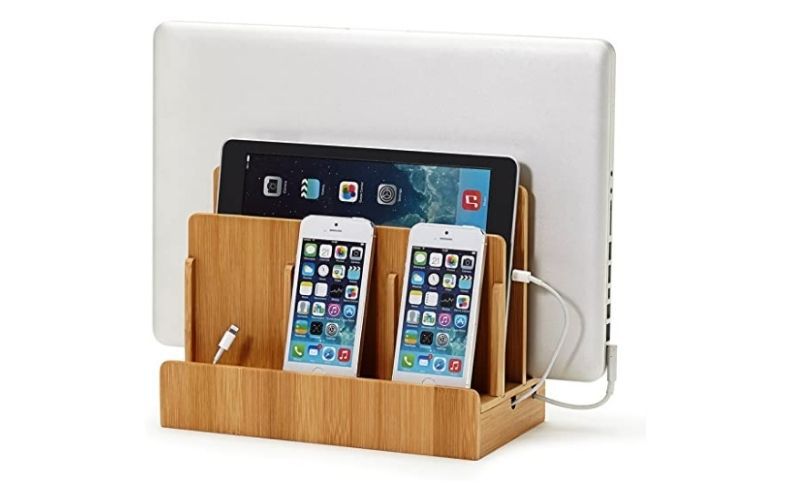 Guys can be cluttered. So one of the best gifts for him if he has a lot of gadgets is this charging station. With this, they will never have to misplace their chargers and they will keep their cords as organized as possible. It is also durable and uses eco-friendly bamboo. Perhaps, this is the first step to influence him to make better choices in life.
Price: $44.99
7. YnM Weighted Blanket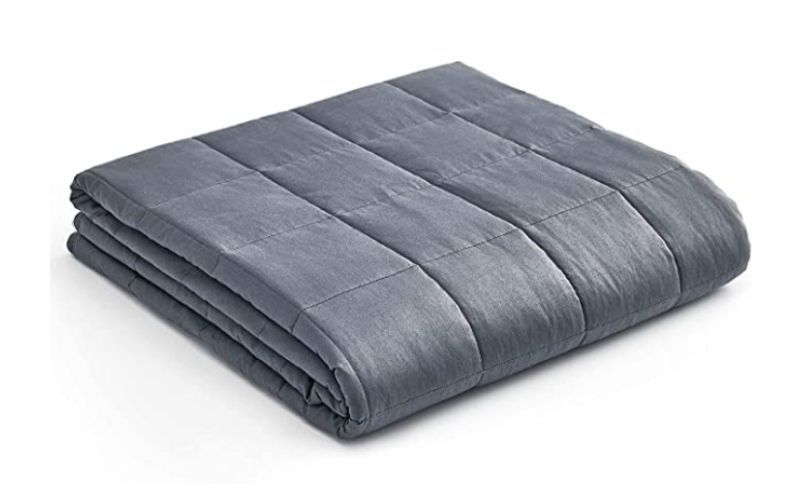 No one is ever too old for a comfortable weighted blanket. This one from YnM is made from premium quality and it assures you that it will last for years. There are many colors and sizes to choose from. This blanket helps to calm one's body which allows you to have a nice long rest at night. Thus, it is ideal for our hardworking partners.
Price: $64
8. Q Timex Reissue Watch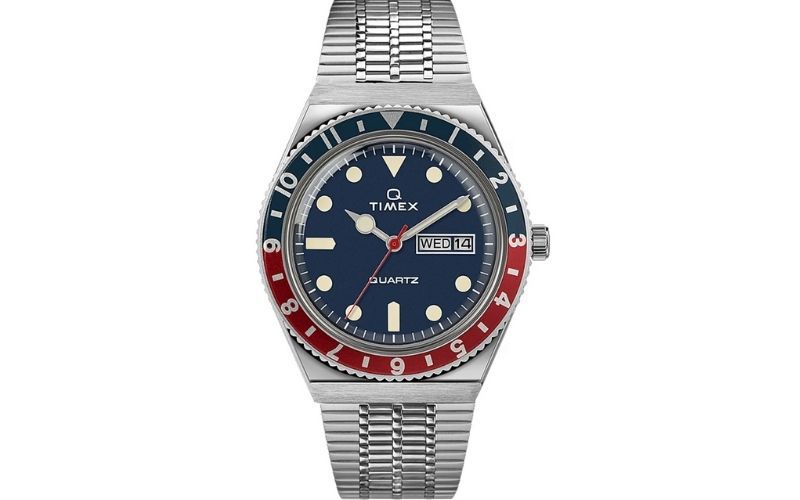 A classic watch is a no-fail gift for any man. This particular model mixes traditional and modern styles, making it the perfect present for all ages. It is made of stainless steel, has a day and date window, plus it is water-resistant to 50 meters.
Price: $179
9. Bombas Men's Solid Calf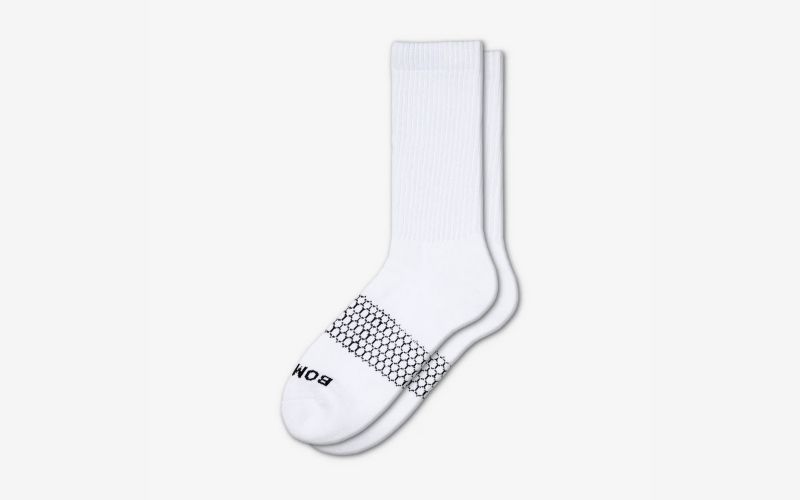 Maybe it's high time that you get your man a new set of comfortable and durable socks. It's practical, affordable, and what they badly need in their drawer. The Bombas Men's Solid Calf has a cushioned footbed that provides extreme support and comfort. It has a seamless toe so your man won't be annoyed with the bumps.  
Price: $12
10. Ninja Foodi 5-in-1 Indoor Grill with Air Fryer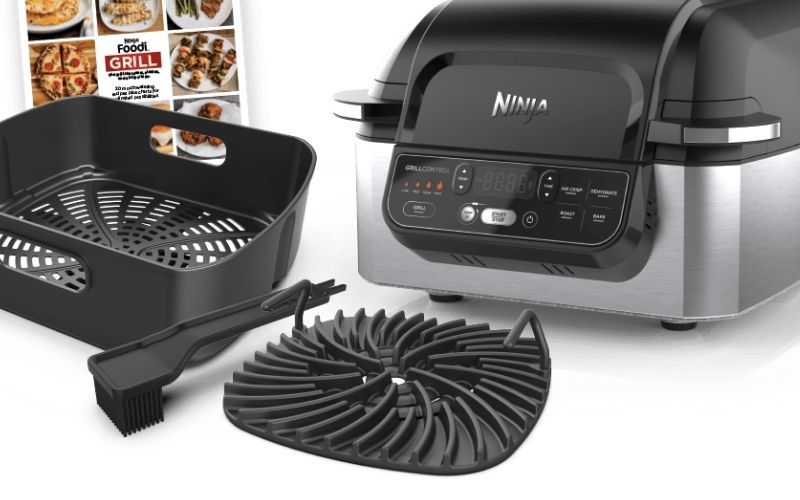 Who says guys can't cook good food? With this air fryer, they can roast, bake, and do some serious grilling indoors. The Ninja Foodi can certainly seal the flavors of your favorite meals. And you can even use it to defrost your dinner. It's everything you need and cleaning this is a breeze.
Price: $199.99
11. A-Cold-Wall Black Stirling Card Holder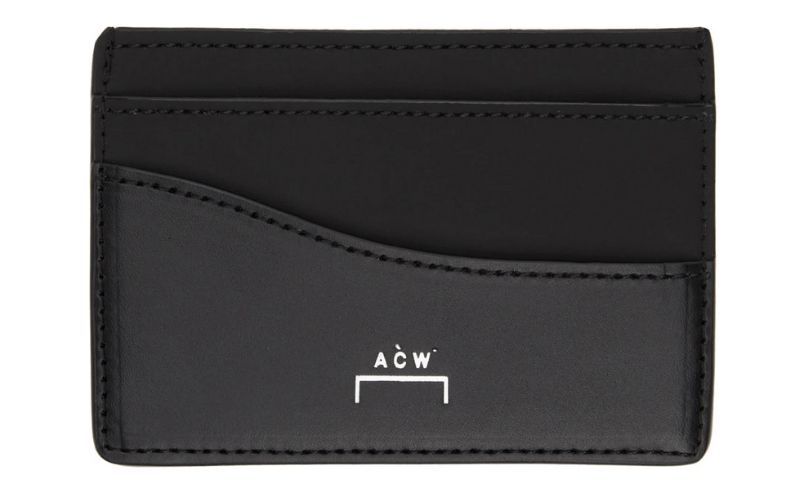 Get this matte leather card holder made in Portugal. You get two card slots and one note slot with this. Come to think of it – only a few carry a bulky wallet around. That's not surprising because most of us are used to cashless transactions. Perhaps, it's about time to introduce him to this.
Price: $160
12. ProsourceFit Acupressure Mat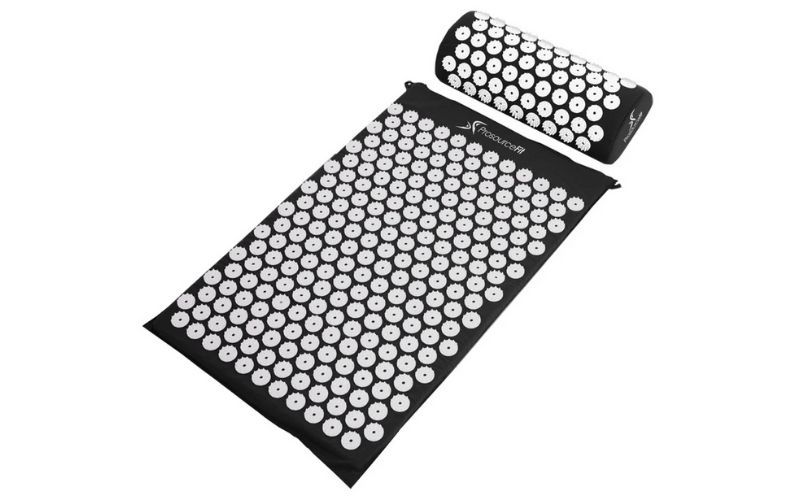 If you know someone who loves to have an acupressure session, getting this ingenious acupressure mat is an outstanding choice. The mat and pillow set has 6,210 acupressure points that will help you relax. It also reduces stress and tension. As a result, you would feel more energized.
Price: $22
13. LifeStraw Personal Water Filter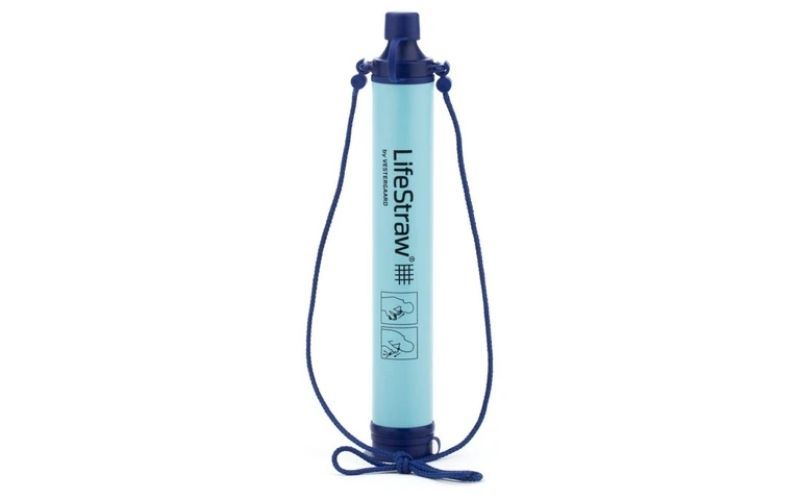 Does your man enjoy the outdoors? If yes, then get him this LifeStraw Personal Water Filter. It is highly durable, lab tested, and is BPA-free. Cleaning it is easy too. Its membrane microfilter can last up to 1,000 gallons of water. That's more than enough to last you for five years!
Price: $19.95
14. Mixology & Craft Whiskey Stones Gift Set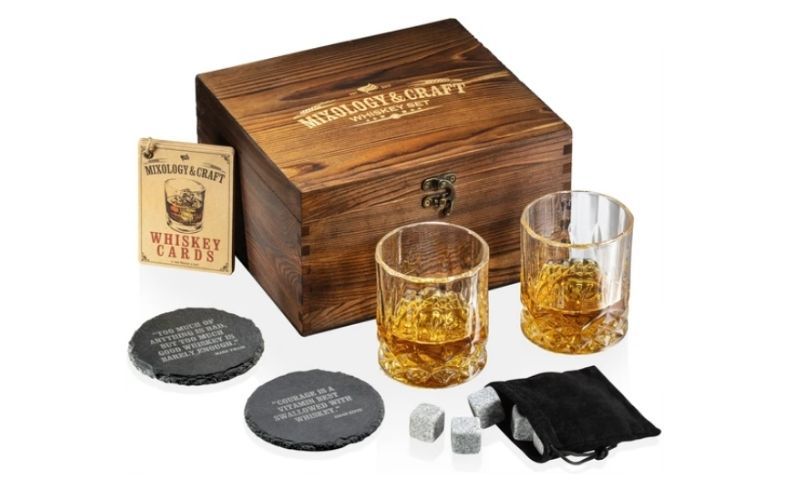 This gift set is perfect for whiskey lovers. You have whiskey glasses, a stone set, coasters, whiskey cards, and a vintage-looking gift box. We highly recommend this for fathers, husbands, and boyfriends. Their loyal customers can get a three-year warranty too. In addition, they have great customer support available 24/7.
Price: $39.97
15. Office Star Deluxe Breathable ProGrid Back FreeFlex Coal Seat Armless Folding Chair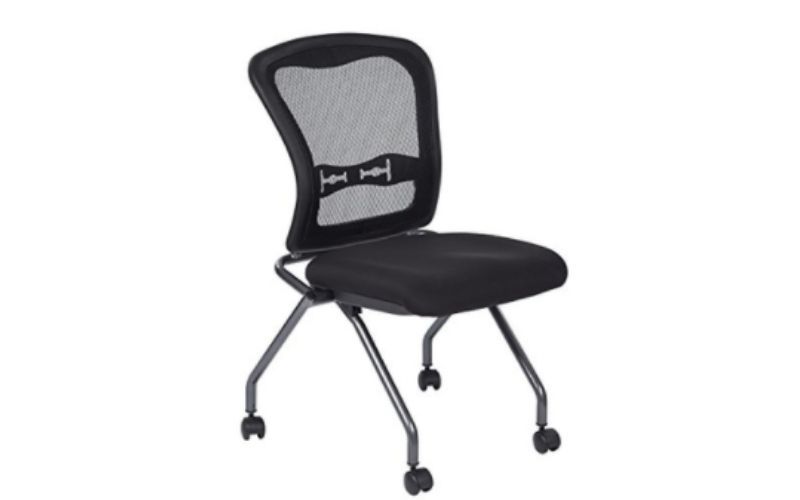 As most people now are working from home, buying a good chair for work seems like a brilliant idea. It has a breathable back with built-in support. And according to its users, the chair is both comfortable and functional. It's a good alternative for bulky office chairs.
Price: $194 (set of 2)
16. Soma Brew Bottle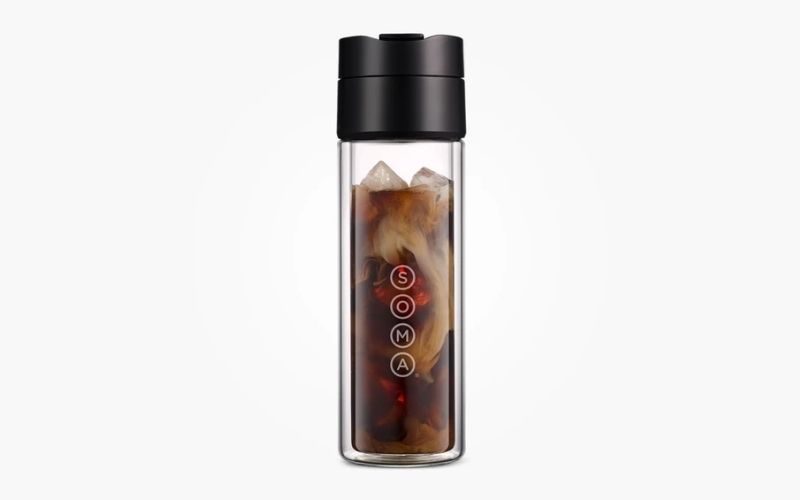 The Soma Brew Bottle is one of the best ways to get your daily fix of coffee or tea, either at home or on the go. You don't have to worry about getting burnt because the double-wall glass serves as your protection. And with the impeccable design, you are sure not to taste any sediment.
Price: $40
17. Matador Mini Pocket Blanket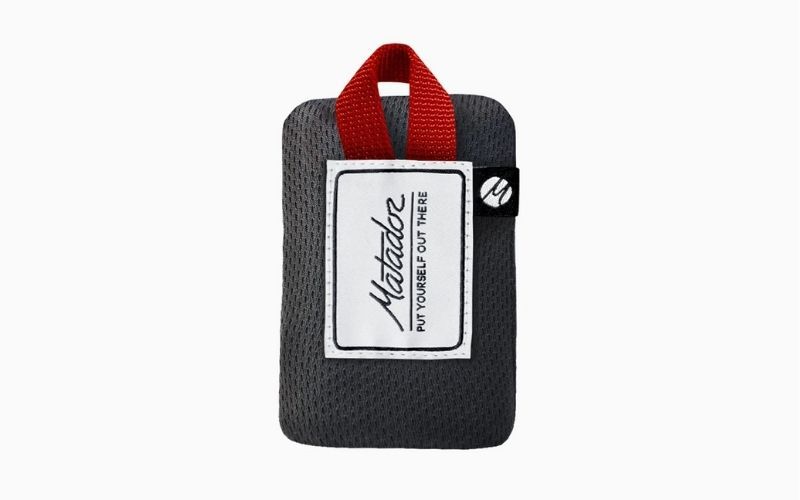 We have never seen such a compact blanket like this one from Matador. Once again, this is perfect for adventurous guys who enjoy nature. This can sit two people comfortably and is water and puncture-resistant. And if you think this is hard to fold, you just need a few seconds to do so.
Price: $19.99
18. Red Wing 6-inch Classic Moc Boots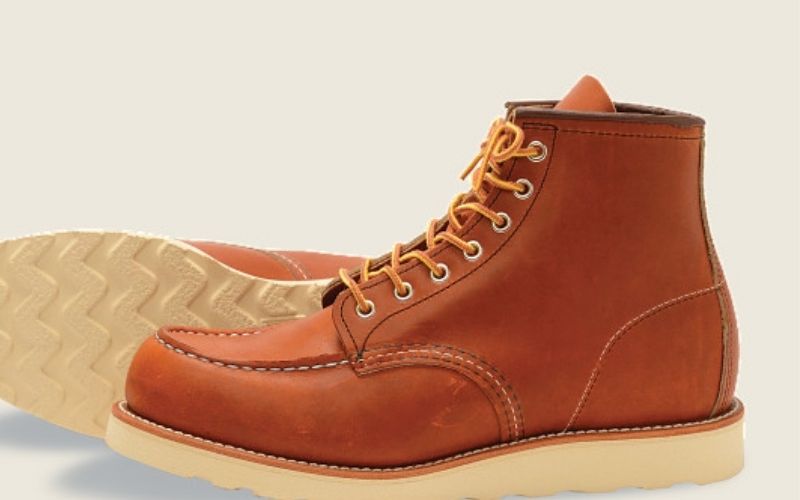 Get these classic Red Wing boots, and we guarantee you that it's a wise investment. Red Wing is a brand known to withstand the test of time. Thus, farm and factory workers swear by this product. Don't be surprised if these can be passed on to the next generation.
Price: $280
19. Bevel Shave Brush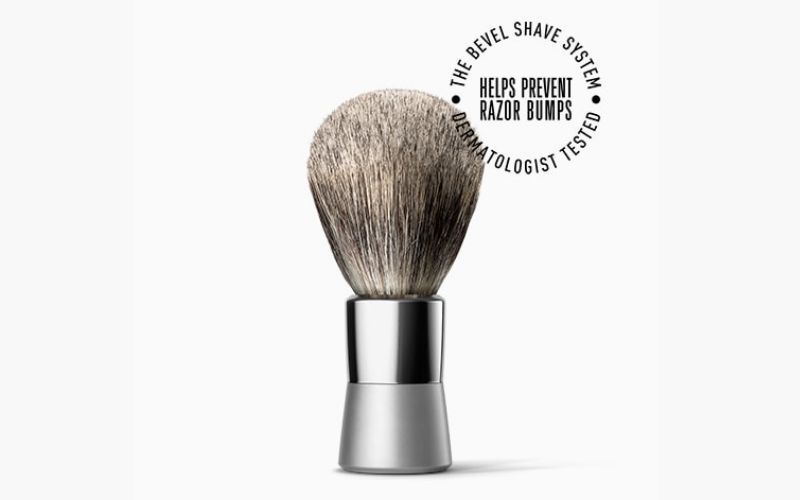 Some men think they don't need a shave brush, but of course, we know better. With the right priming oil, they are sure to avoid nicks and cuts. And because of this, they can also stay away from irritation. Trust us, they will thank you for this simple gift.
Price: $29.95
20. Dodow Sleep Aid Device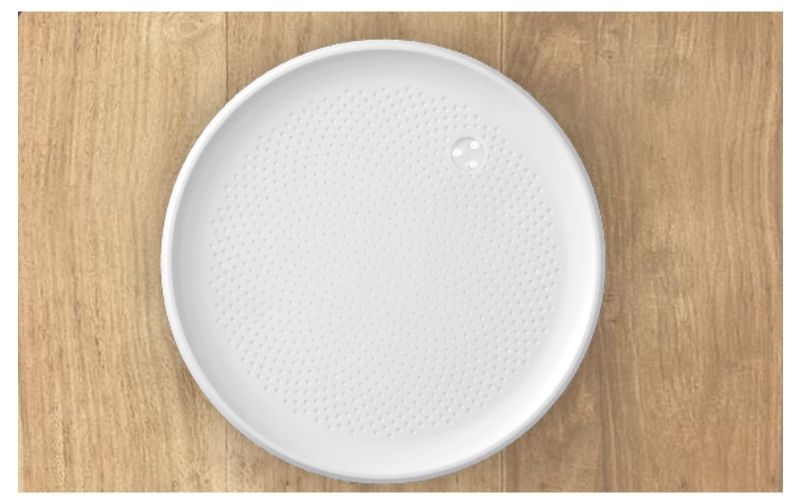 Do you know anyone having a hard time sleeping? Then give them this Dodow Sleep Aid Device. This device has over 500,000 users and most of them can testify how effective it is. Dodow is a metronome with a light system that naturally assists you to fall asleep. If it takes you an hour to sleep, using Dodow can trim it down to 25 minutes.
Price: $59.80
21. Garmin Forerunner 35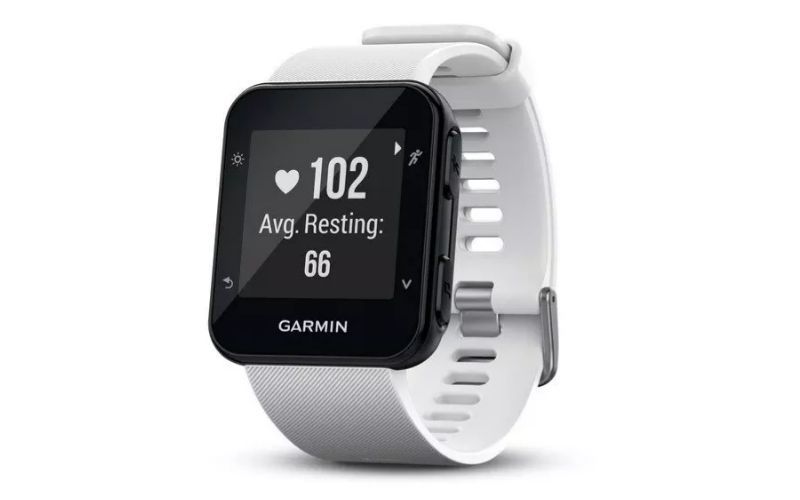 Many people are investing in a good running smartwatch. And if your man wants to have one, get him this Garmin Forerunner 35. It's easy to use and connecting to the app is a no-brainer. With this watch, you can monitor your heart rate, track your run, and you can pair it with your smartphone to get notifications.
Price: $169.99
22. Hamilton Beach Breakfast Sandwich Maker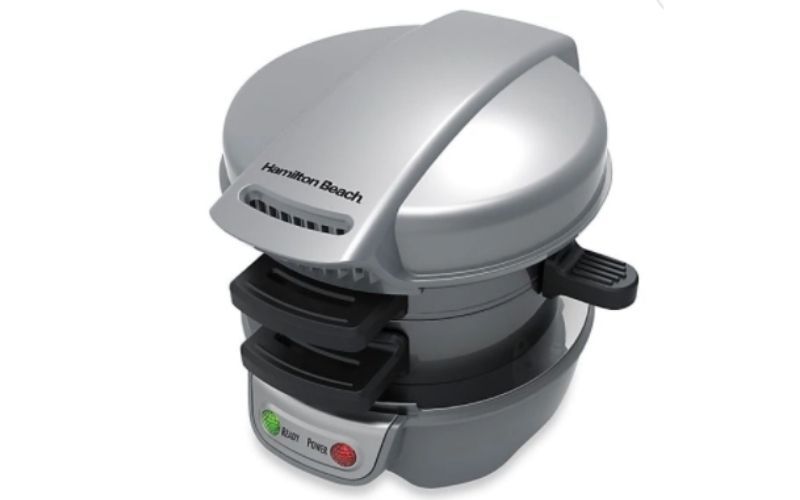 Who doesn't love sandwiches? Instead of buying him one every day, give him this awesome breakfast sandwich maker. And yes, you can even prepare lunch and dinner with this too. In just four easy steps, you can have your own gourmet sandwiches. It also has easy-to-do recipes in store for you.
Price: $24.99
23. Nisolo Luis Weekender Duffle Bag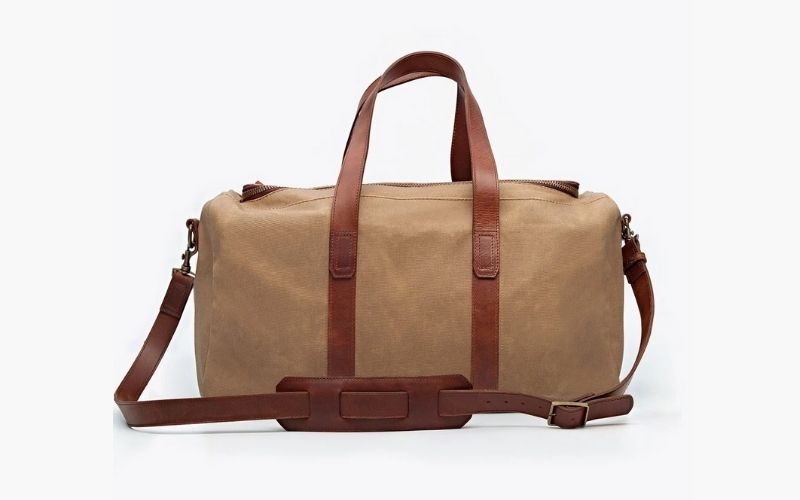 Everyone needs a good duffle bag. One of the best gifts for him is from Nisolo. It's what they need for a quick weekend getaway. You might think it's a bit costly. But take note that this duffle bag is handmade. Just imagine the craftsmanship put into this.
Price: $250
24. Lighting Ever WiFi Smart Table Lamp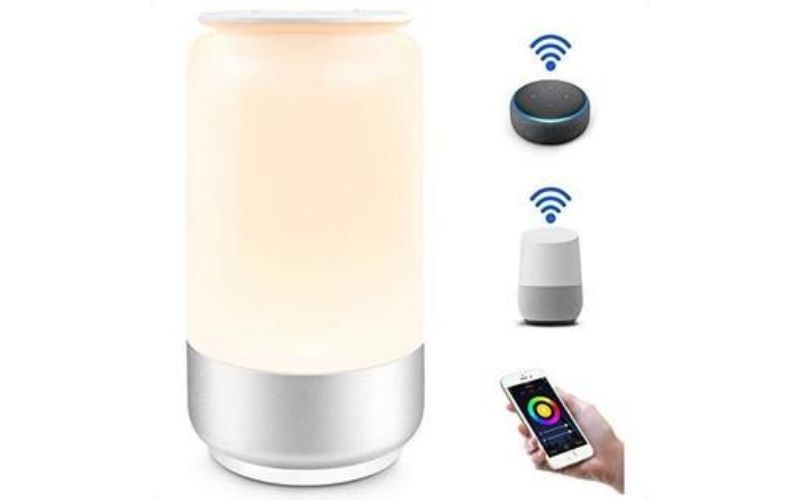 This lamp works well with Alexa. So if someone wants to upgrade to a smart home, this could be a good start. You can go hands-free with its voice control too. This lamp is compatible with Alexa, Amazon, and Google Assistant. The Lighting Ever is so smart, it could remember your preferred settings. Lastly, this is also ideal if you want to get quality sleep.
Price: $38.99
25. Gilette Labs' Heated Razor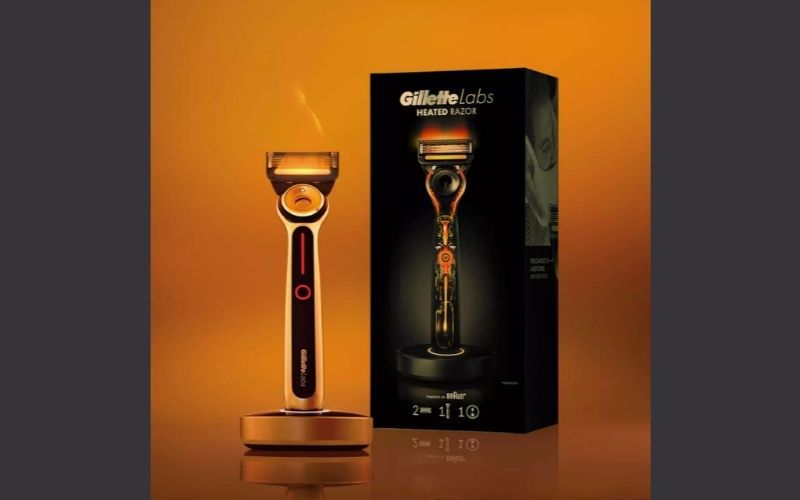 Every man who shaves will adore this heated razor from Gilette. It has a warming bar that heats up in less than a second. You can also adjust the heat depending on your preference and is waterproof. Your guy will also enjoy using this because of the razor's sleek handle.
Price: $199.99
Symbrosia Is Using Seaweed To Fight Climate Change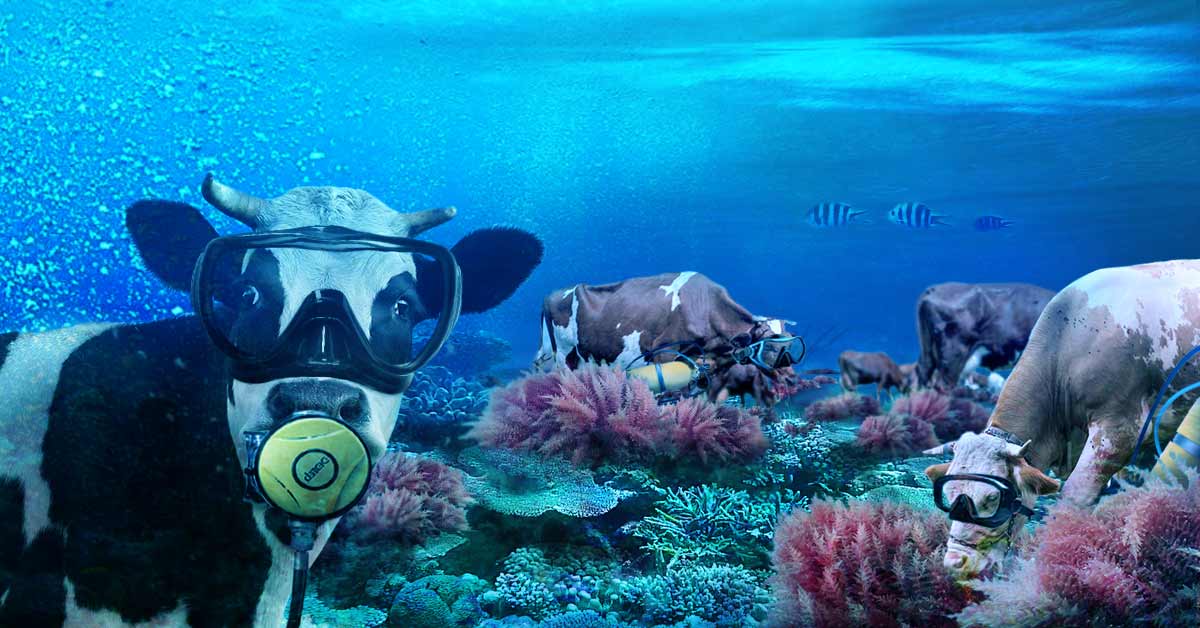 Seaweed is going to save the world? What is Symbrosia going on about?
Cows and methane are major problems in terms of their effect on climate. Methane is highly effective in keeping greenhouse gases within our atmosphere. Cows fart methane. The more cows, the more methane. The more methane, the direr our situation.
Many have suggested cutting beef out of our diets in order to combat this problem. I don't know if you've gotten to know America, but we will cling to our cheeseburgers until the world burns to the ground.
Mmm, taste the char on that burger, patriot.
Thankfully, Symbrosia is here to say, "Don't worry, Mr. Stubborn America, you can keep eating your beef. Instead, how about we change what the cows eat?"
Change what the cows eat, change the world, no burgers missed. What Symbrosia has found is a win-win scenario for action on climate.
Meet Alexia Akbay, Founder and CEO
Alexia Akbay founded Symbrosia in 2018 and is the current CEO. Always passionate about the environment, Akbay saw an opportunity and ran with it.
"[We were] founded … on the back of some really cutting edge research out of Australia that showed that supplementing the diet of cattle and dairy cows with a specific red seaweed asparagopsis taxiformis that reduces their methane emissions by over 90 percent.
"The issue at the time was that this seaweed was not commercially grown prior and there were no methods to do so.
"So, Symbrosia was founded on this problem that we were going to develop production technologies and conventional supporting technology to scale this industry and create carbon-neutral beef and dairy."
The species of seaweed Symbrosia is farming for cattle feed is called Asparagopsis taxiformis.
All About Aspargopsis Taxiformis
Asparagopsis taxiformis, also known as "red algae," is a seaweed species found in tropical to warm temperate waters. It's an edible seaweed and one of the more popular types of limu (general Polynesian term for edible underwater plants).
In the Hawaiian language it's known as Limu kohu, or "pleasing seaweed." It has a bitter taste, and is a common ingredient in poke. Who doesn't like poke?
In short, you can eat it. So, why not let cows eat it too?
How Does Seaweed Reduce Methane Emissions?
Symbrosia has done their homework. They're the kid in class always raising their hand and getting "As" but they're also really likeable and are also somehow really good at sports and the lead in the play and make it all look so easy.
Screw them, right? jk lol.
There have been no shortage of studies proving A. taxiformis' effectiveness in reducing methane emissions. One study, Kinley 2020, found that red algae induced enteric (relating to or occurring in the intestines… read a biology book, why don't you?) methane mitigation. In lamens terms, it made cows fart less. It also found that the productivity in cattle had improved significantly.
"We're seeing higher milk yield in dairy cattle [by as much as] 15 percent. And then beef cattle we're seeing faster growth because that energy isn't being released from the animal."
I, too, notice that I am more productive and energetic when I'm less gassy. Who wants to work when they're embarrassingly gassy, right? Diet plays a critical role there. Turns out that seaweed, like A. taxiformis, is far healthier than typical cattle feed.
How Do You Farm Seaweed?
There is a specific way to farm seaweed, and it ain't difficult.
"We only need saltwater, nutrients from the sun, and the nutrients that we can utilize from waste resources. So, in terms of its impact on the environment in general, it's one of the most sustainable crops you could grow."
"On top of that, productivity per acre is extremely high. It's over 10x that of any traditional [crop] – like soy, corn, or other feeds – that we commonly use."
When it comes to farming seaweed, it's mostly been for humans. If you've ever eaten miso soup at a Japanese restaurant – that leafy green thing floating around ain't lettuce.
As we search for creative, sustainable means to combat climate change, seaweed has increasingly become a part of the solution.
"We believe that we're kind of at this really interesting inflection point for algae producers because historically algae is mostly produced for human nutraceuticals, so health benefits or other markets where algae or seaweed is more culturally relevant in food.
"We're really seeing this inflex in lots of startups in our space that recognize the sustainable properties of seaweed as a crop and using those for industrial applications, which is cool."
How Symbrosia Is Using All of This To Save Our World
We need action on climate change. One major challenge is combatting all of the methane released from cattle. Since America looooooves its beef, it's hard to imagine the country taking on a vegan diet. Symbrosia is the first of its kind to offer a solution so perfectly suited to this situation.
"We are the first commercial entity that is out there to start this seaweed [production]. And we've proven that in a number of the initial proof points so far – first commercial trials, first scaled production.
"It's been a really great journey and we're continuing to grow."
Symbrosia is in exactly the right climate for this kind of success. As our situation becomes increasingly dire, as does the popularity for taking part in efforts to effectively combat it.
"I think that the climate catastrophe is becoming super in everyone's face – whether it's on television, social media, or talking to your friends – I think more and more Americans and the global population is recognizing that climate change is real.
"We have to make significant efforts, mass significant efforts to save our species on the planet."
Outside of providing sustainable, healthy, environment-friendly feed, Symbrosia also has a carbon offset program where you can offset your personal emissions. Or gift it to your favorite environmental activist (hint hint holidays are coming up hint hint).
What's Next For Symbrosia
Next year, Symbrosia will be scaling up bigger and better.
"We're scaling up production, scaling up the duration, size, and number of commercial trials, and bringing Asparagopsis taxiformis to market. The next year is going to be a huge one for Symbrosia and the nascent asparagopsis industry."
Expect to hear more from Symbrosia. They are taking on the battle for our climate and doing it with a chill, confident, and infectious smile. These are the folks you want working to make our world a better place.
2021 Holiday Gift Guide for Mental Wellness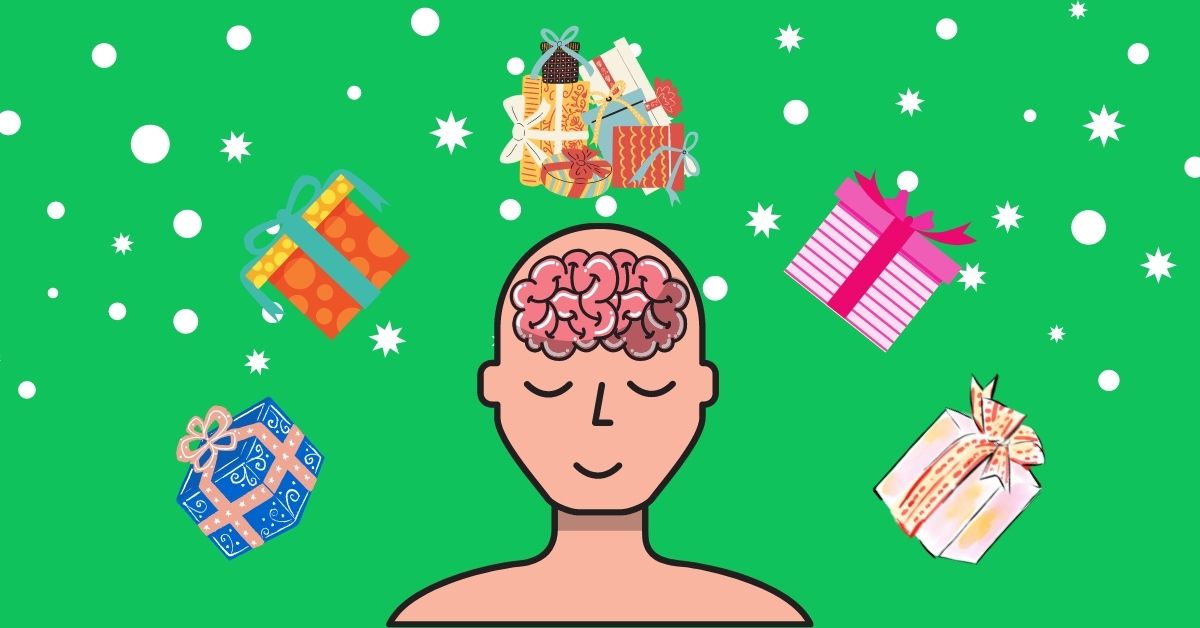 We've got another Holiday Gift Guide for y'all! We know that 2021 isn't much less stressful than 2020. And now that the holidays are coming up we need help more than ever. This season, give yourself (or a loved one in need of coping mechanisms) these mental wellness gifts. Here is our 2021 Holiday Gift Guide for mental wellness.
1. CalmiGo
If you're an asthmatic with anxiety, this product will seem familiar. CalmiGo is essentially an inhaler for panic attacks. With calming lights and a lavender scent, you can calm yourself in three minutes. That's one whole song. Who can't endure one song in order to calm yourself? Say goodbye to panicked breathing into a paper bag like a comedy movie from the 1980s. Say hello to CalmiGo.
2. Komuso Design
What looks like a styled piece of jewelry is actually a breathing exerciser… I think. After some scrolling through and hunting for how this necklace is supposed to work, the site tells you that "most people don't breathe properly." (What is "proper" breathing? Sounds like it involves a corset, no?) Komuso's Shift helps you breathe by placing what looks like a whistle into your mouth and … breathe. Shifts are available "for her" and "for him" (because, as we all know, breathing is gendered).
At best, you can use it as a thing to play with if you're the kind of person who needs to fidget.
3. Somnox
Is it a pillow? Is it a stuffed animal (or amoeba?) Am I going to be cuddling with it? You bet. The Somnox is a Sleeping Robot that helps regulate your breathing as you sleep. Anyone who battles insomnia (anyone with anxiety) will love this adorable little cuddle bug. Just look at it! I'm immediately relaxed for that perfectly snuggleable buddy.
4. Gravity Weighted Chunky Knit Blanket
There's nothing like a great blanket in the dead of winter. Gravity Weighted Chunky Knit Blanket sounds warm already. I don't even care to read more. Sold. It comes in the comfortable named colors olive, winter white, and grey (if you can't find the comfort in "grey," you're not going to make it through winter, sorry).
5. Gradient Signe Floor and Table Lamp
The right lighting can make a big difference in terms of mental wellness. Don't believe me? Then why do they have a dimmer setting? Hm? Riddle me that, smart guy. The Gradient Signe Floor and Table Lamp is a stylish lamp so minimal that you barely notice it's there. This light seamlessly blends colors from one to the next. One look at it and I already feel soothed.
6. Acupuncture Mat
No, it's not the bed of needles you'll see in an Arabian marketplace. This Acupuncture Mat gently stimulates across the body so effectively that you can't help but relax. Anyone with aches and pains will find immediate comfort in this bubble-wrap-looking mat.
7. Cefaly
Anyone who has ever had a migraine knows just how bad it can be. Some people have a routine for how to deal with them. This cute little device, Cefaly, has electrodes you stick to your head. This is a "consult your doctor" kind of device, but, hey, when you have a migraine, you'll grab anything to prevent and/or treat it.
8. Muse 2
People who struggle with anxiety usually benefit from meditation. But anyone who has tried meditation is well aware of how difficult it can be to obtain that encompassing sense of silence. The Muse 2 is here to lend a helping hand that provides real time feedback on brain activity, heart rate, breathing, and body movement.
Hope you liked what we picked for our holiday gift guide for mental wellness. Check out our other Holiday Gift Guides for 2021!
Happy Holidays and Be Safe!
8 Office Supply Gifts To Help Your Productivity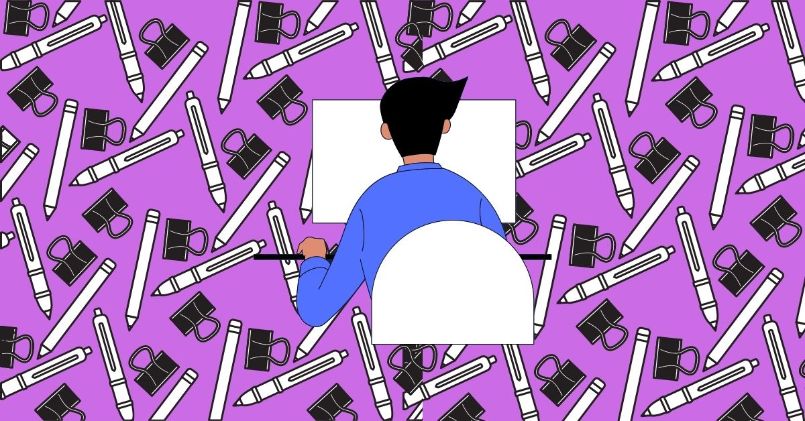 Productivity can be a fickle thing. As we gradually return to the office from our homes, we may have to readjust our productivity behaviors. What better way to get into a productive mood than some fresh new office supply gifts! Here are some of our favorite supplies to get excited about heading back to the office.
Harber London NOMAD Leather iPad Pro Organizer
Who doesn't love the smell of new leather? The Harber London NOMAD Leather iPad Pro Organizer is a classy, upscale way to keep all of your favorite electronics organized and cozy in their fine leather pouches. You'll be the envy of all of your office mates with this beautiful leather organizer.
Acera Harmony Stainless Steel Travel Mug with Ceramic Core
How are you going to be productive if you don't have your coffee? The Acera Harmony Stainless Steel Travel Mug is a beautiful way to keep your coffee nice and hot for up to six hours. With stainless steel on the outside and a ceramic core, you can guarantee that you won't be missing your caffeine fix as you get to work.
Jelbows Comfortable Gel Elbow Desk Pad Collection
Your elbows don't have to experience discomfort while you're at the office. With Jelbows, you can comfortably rest your elbows on this sleek, modest design. When you're comfortable at work, you'll be far more in the mood to get things accomplished.
Royole RoWrite 2 Smart Writing Digital Notebook
This is some next-level notetaking. The Royole RoWrite 2 Smart Writing Digital Notebook simultaneously captures your handwritten ideas, notes, and drawings on the paper digitally. If you're into traditional handwritten notes, this notebook seamlessly bridges the gap.
Zero Gravity Cushions Posture Correction Seat
Don't let your spine take all the heat. Sit up properly! Sometimes we can forget to do our backs that favor. The Zero Gravity Cushions ensure that you sit up and keep your spine healthy and happy. This cushion is so comfortable, you'll hardly notice it.
Batelier Handicraft Wood Cable Organizer
All of these wires can be a real mess, right? Not anymore. The Batelier Handicraft Wood Cable Organizer keeps all of your various cables organized in this classy wooden holder. Never leave your cables tangled up again.
Luma³ Relaxation Cube
If you don't give yourself a chance to relax, you'll never truly be productive. The Luma³ Relaxation Cube sits with you while you're at work, gently illuminating when it's time to give yourself a break. With simple breathing exercises, you can ensure that you keep your sanity as you work through the day.
In order to be our most productive selves, we have to make sure we're totally there for the work. What helps us get in the mood is fresh new office supply gifts so we can hit the ground running in the new year!