Here's How The Deeper Connect Pico Can Protect You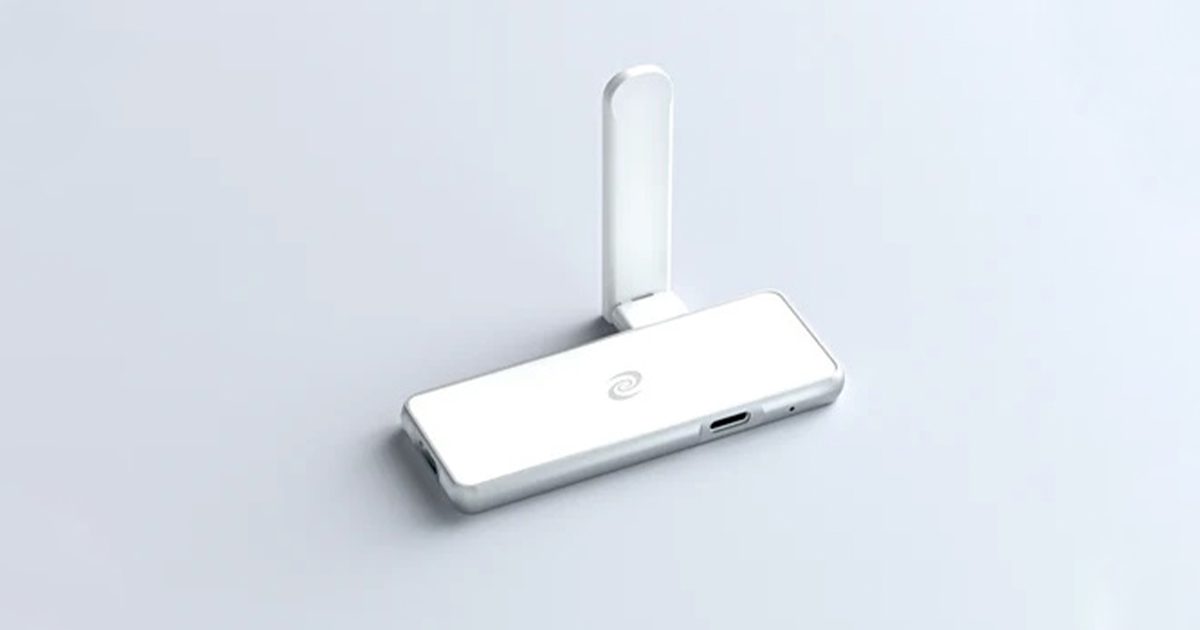 Despite state-of-the-art technology and encryption, our devices and other digital-related accounts or devices are still prone to hacking. Even if our data and accounts can be exposed online, we can protect ourselves through VPNs and antivirus software applications. But one other layer of protection is through a cybersecurity device like the Deeper Connect Pico. And if you want to know about this device, read more below.
What is The Deeper Connect Pico?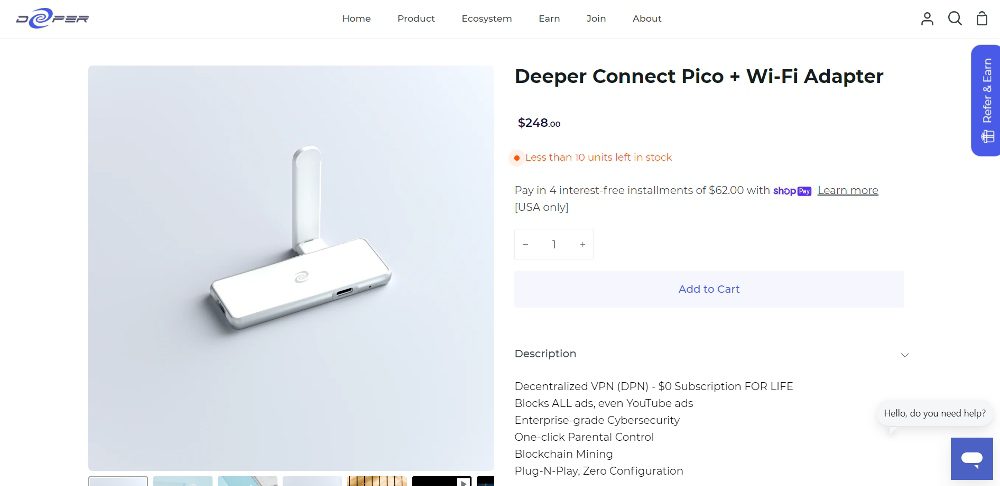 The Deeper Connect Pico is a small cybersecurity device that you plug into your router or computer. Once connected, you can enjoy the device's amazing features. But what features does this handy device have?
Features
Decentralized VPN (DPN) – Their device can connect to 80,000 nodes, making it difficult for cybercriminals to hack you or get your data. Plus, you can switch to different nodes at any time. In addition, it's also much more affordable than any VPN.
Enterprise-Grade Cybersecurity
One-click Parental Control
Blockchain Mining
Block ads (yes, even those pesky YouTube ads)
Plug-N-Play
One other cool feature of buying this device? There are NO subscriptions. In fact, once you buy it, you'll be connected to a DPN forever without interruptions or limits.
But what about the price? It's $248.00.
As impressive as this device is, it appears that it's for personal use. But how can businesses protect their devices? Here are some cybersecurity tools (hardware or software) to secure your business.
Cybersecurity Tools for Businesses
1. SiteLock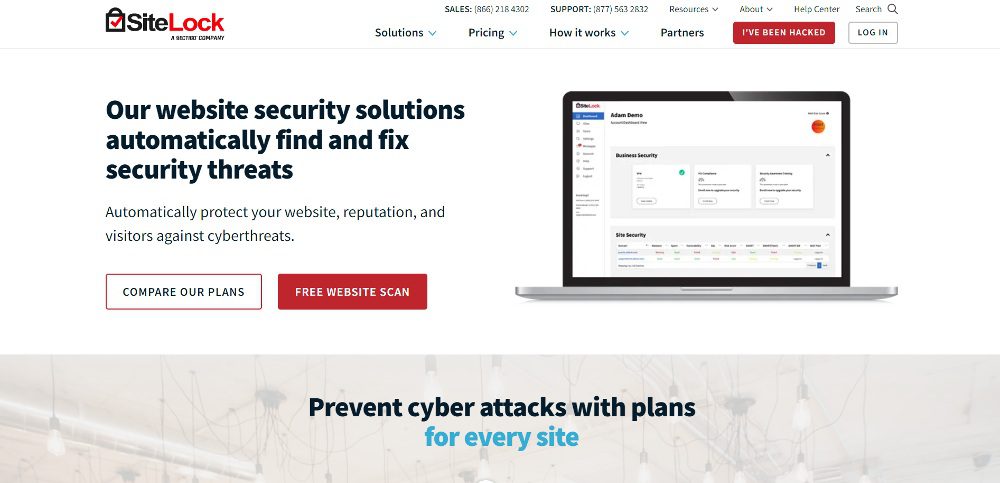 If you have a website, subscribing to SiteLock can protect your site from hackers and other malware or cyber-attacks. SiteLock will scan your website daily. Plus, it can detect vulnerabilities and protects you from DDOS attacks.
Pricing:
Basic – $14.99/mo
Pro – $24.99/mo
Business – $34.99/mo
2. SolarWinds Security Event Manager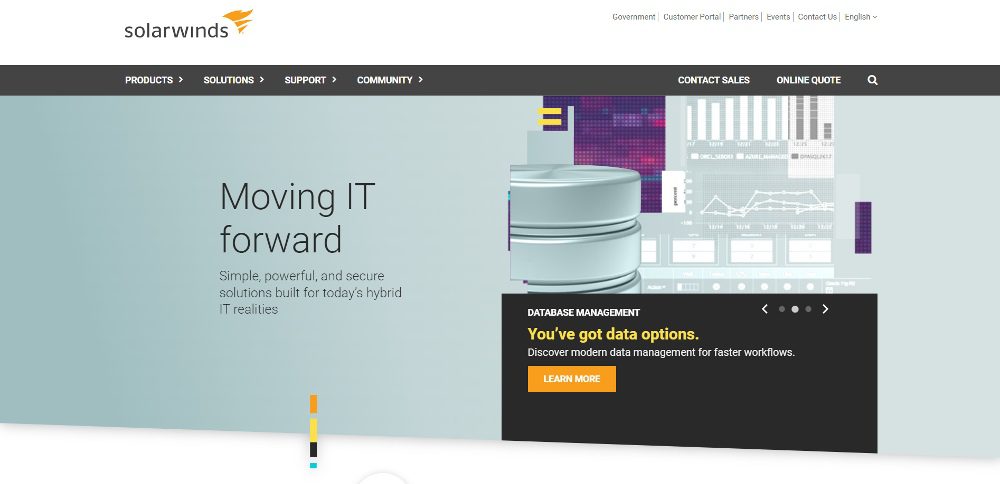 Many cybersecurity experts cannot recommend SolarWinds Security Event Manager enough. It's an all-in-one software that ensures that your business is compliant and protected from online threats. In addition, Solarwinds will scan and detect threats 24/7. In addition, they have a reporting feature to let users know what vulnerabilities they found.
Price: Starts at $2639
3. Bitdefender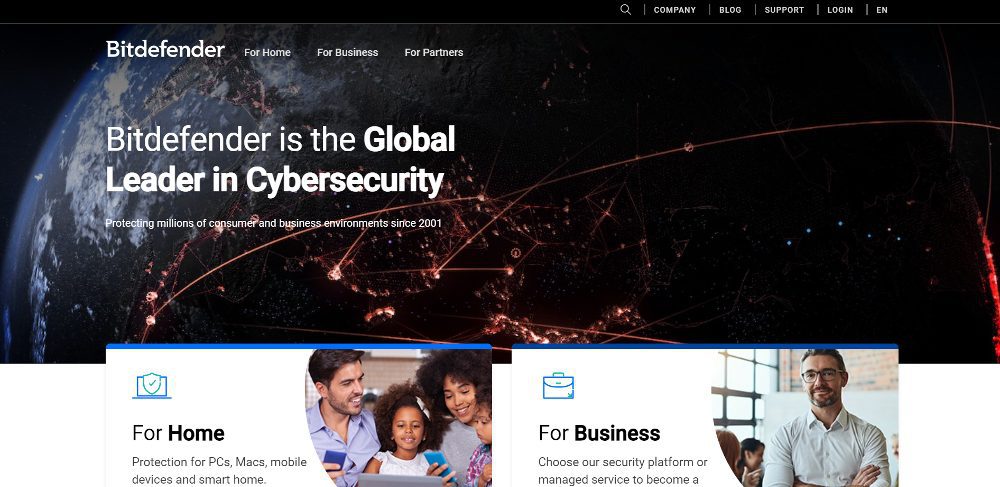 Many people recognize Bitdefender as an antivirus software. However, Bitdefender has enterprise cybersecurity solutions protecting your business from cyber-attacks. But what can Bitdefender offer businesses? Here are some of their features:
Compliance
Attack prevention
Advanced threat intelligence
Managed security services
Cloud workload
Data center security
Strong Endpoint security
If you're interested in their services, you can schedule a demo with them.
4. Mimecast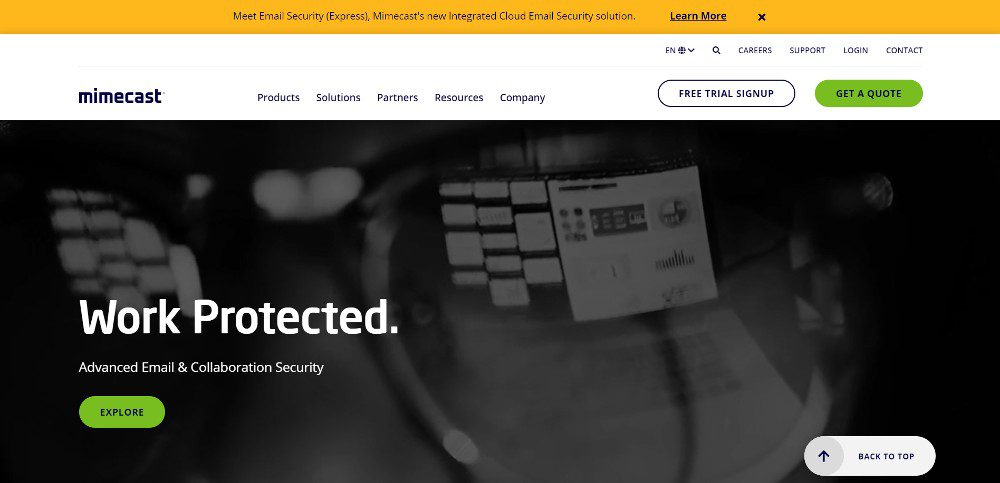 Mimecast has one of the best email security solutions to help businesses secure their emails. And here's how Mimecast can help your business by securing your emails:
Email security
Ransomware
Spear phishing protection
Protection against impersonation attacks
Internal threat management
Web security
Employee cyber awareness training
Cloud email storage management
GDPR compliance for email
Brand impersonation
Supply chain attacks
Like Bitdefender, you can schedule a demo or request a quote to see if they're the best email protection software for your business.
5. Vipre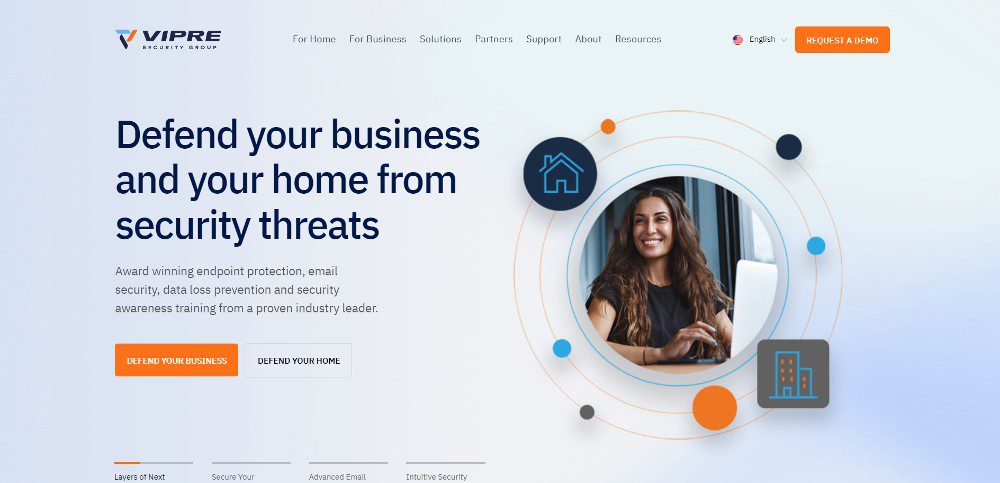 If you want all-in-one email security and antivirus software, Vipre is your best bet. They keep users protected with the following features:
Email security cloud
Advanced threat protection
SafeSend
Endpoint security cloud
Endpoint detection and response
User protection
Threat intelligence
If you want to try Vipre, you can request a demo from them.
And if you want to get more news and stories, read more here at Owner's Mag!
12 Best Manufacturing Software for Businesses in 2022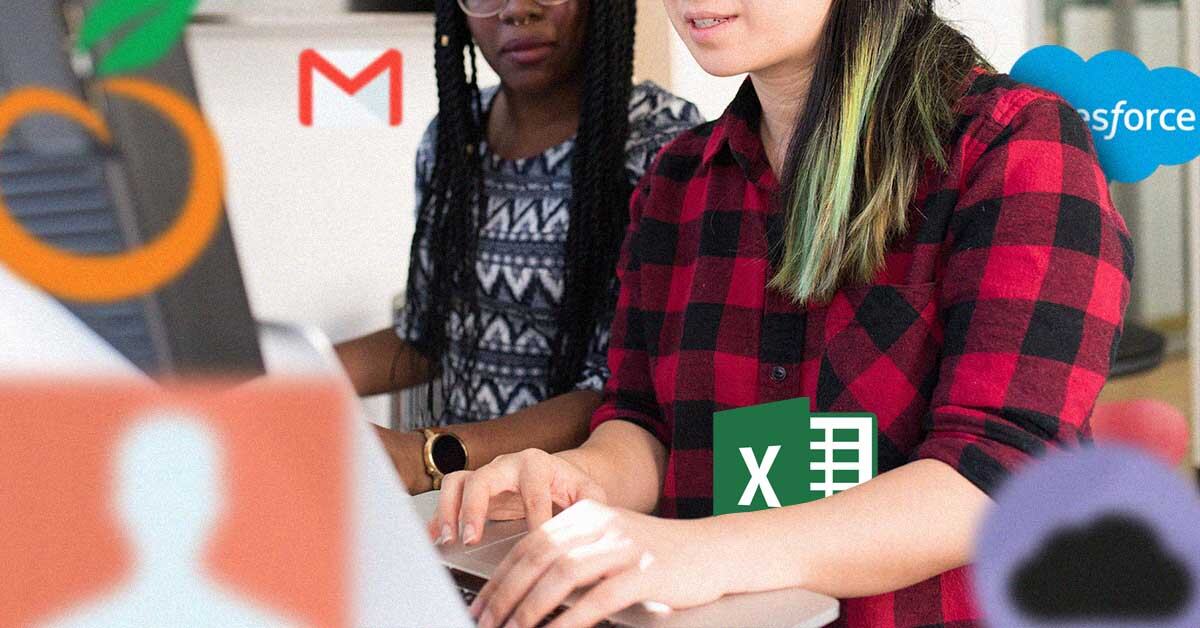 Small or mid-sized companies in the manufacturing sector acknowledge that manufacturing software helps them keep up with orders and production jobs. This software allows business owners to come up with accurate bills of materials as well as inventory management.
There is plenty of manufacturing software available in the market today. To help you find the right tool, we've compiled the best manufacturing software solutions rated well by real software users. We've listed twelve products that stood out among thousands of applications in manufacturing that deliver excellent value.
1. Odoo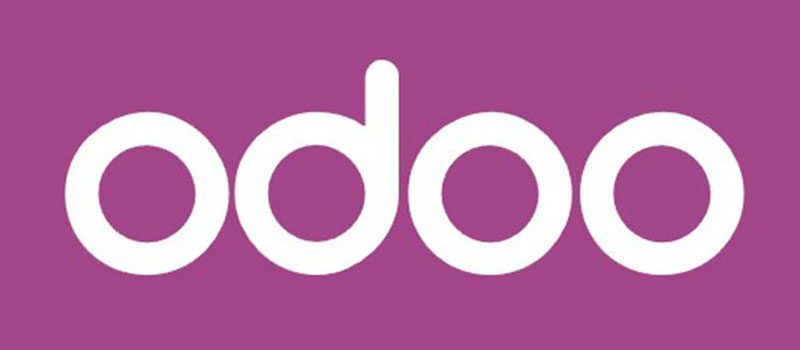 Odoo is an open-source business management tool that offers various applications to streamline every company's needs or processes. Its features include enterprise resource planning (ERP), customer relationship management (CRM), point of sale (POS) system, accounting, manufacturing, email marketing, and invoicing.
2. Genius ERP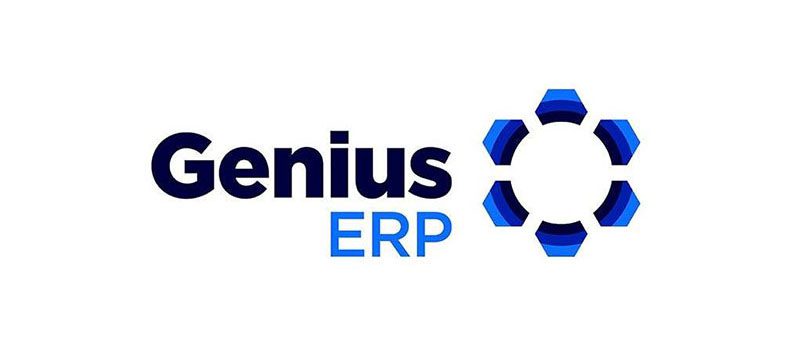 Genius ERP is a manufacturing ERP software made for custom manufacturers. It assists manufacturers in reducing costs, increasing productivity, and improving business performance. Genius ERP's key features are accounting, scheduling, product engineering, production planning, and job costing.
3. JobBOSS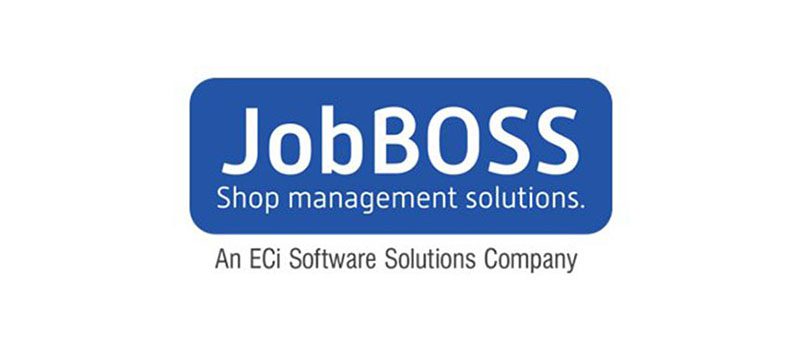 JobBOSS is a job shop management software for manufacturers and job shop owners. The answer can assist with quote processing, order processing, shop floor control, inventory control, shipping, estimates, and data visualization.
4. Epicor Kinetic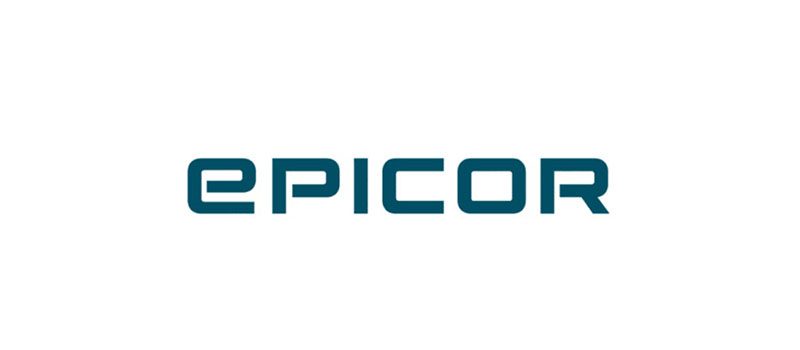 Epicor Kinetic is an ERP solution that helps manufacturing plans and manages its resources. The software has all the features you need to scale, compete, and attract top talent to your organization. These include CRM, advanced planning and scheduling, supply chain management, product lifecycle management, and a quality management system.
5. NetSuite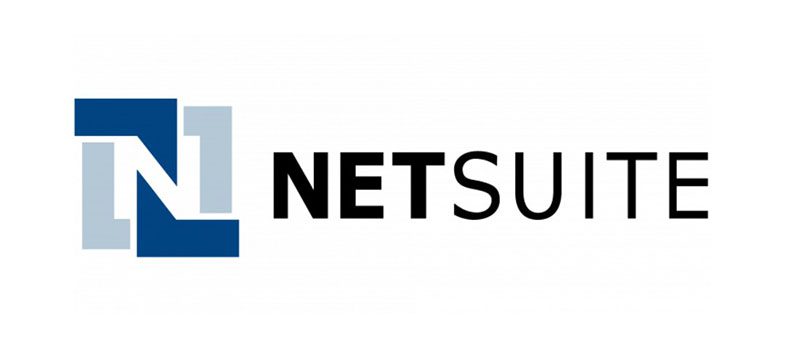 NetSuite is a business management solution that integrates various applications such as ERP, accounting, CRM, HCM, omnichannel commerce, reporting, and analytics. The solution offers real-time operational and financial performance insights while automating core processes.
6. DEAR Systems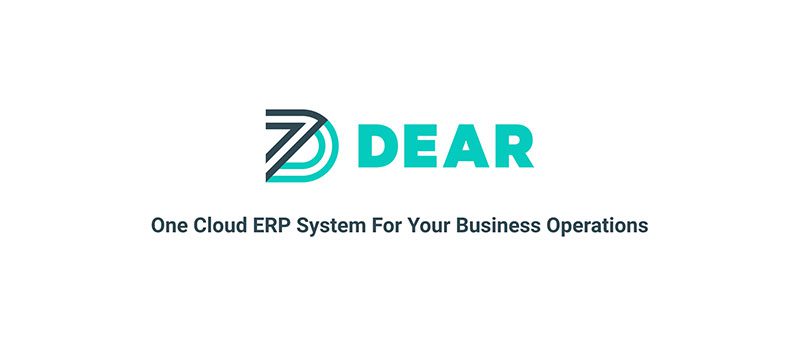 DEAR Systems is an ERP software specifically created for small and medium businesses. The comprehensive solution has modules dedicated to manufacturing, purchasing, sales, inventory management, accounting, POS, and warehouse management.
7. Fishbowl Inventory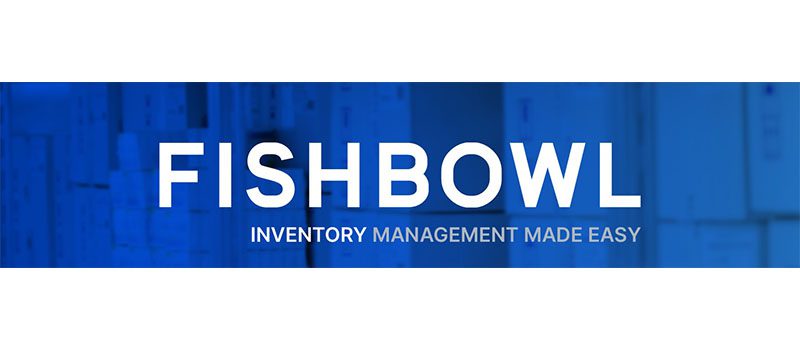 Fishbowl is a popular manufacturing and warehouse inventory management solution for small and medium enterprises. The software enables the user to generate work orders and track inventory. Likewise, it integrates with accounting software to scale your business.
8. Katana Manufacturing ERP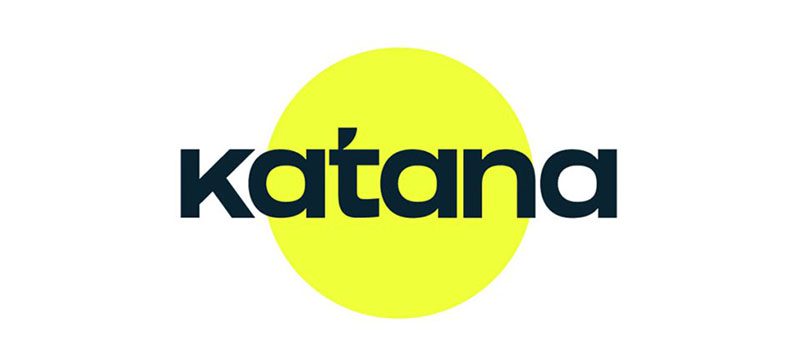 Katana Manufacturing ERP lets you gain clear visibility over inventory sales and order management. The solution also controls the total shop floor while tracking manufacturing costs based on product operations.
9. MRPEasy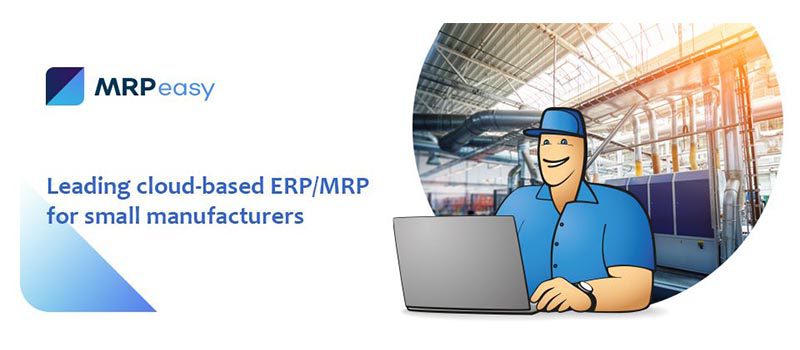 MRPeasy is a manufacturing software for small companies that integrates various modules in one solution, including procurement, supply chain management, and CRM. It also streamlines the purchasing process while managing every purchase order and organizing purchase cycles.
10. Prodsmart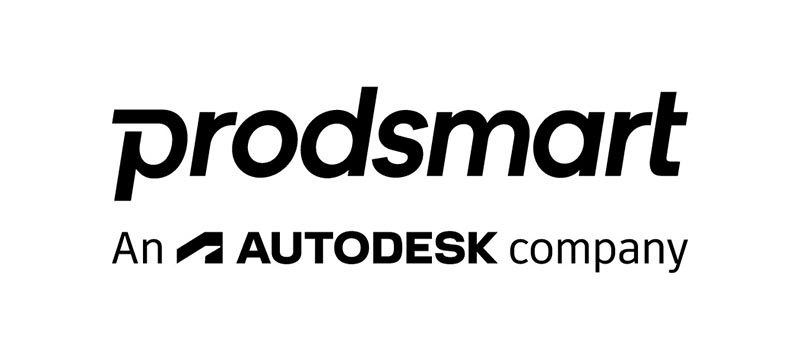 California-based Prodsmart is a manufacturing execution solution for portable and mobile devices. The floor supervisors and machine operators can use the software directly from their workstations rather than stepping away from the floor.
11. Sage 100cloud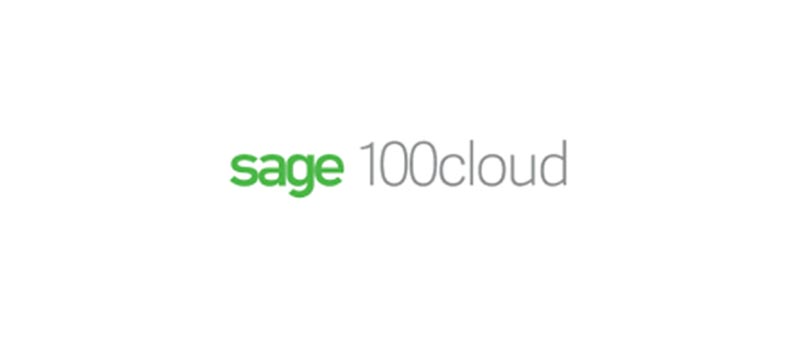 Sage 100cloud is an ERP solution for discrete manufacturers, wholesale distributors, and professional service processes. It streamlines the manufacturing business to provide greater visibility into every item's status and optimized inventory.
12. Statii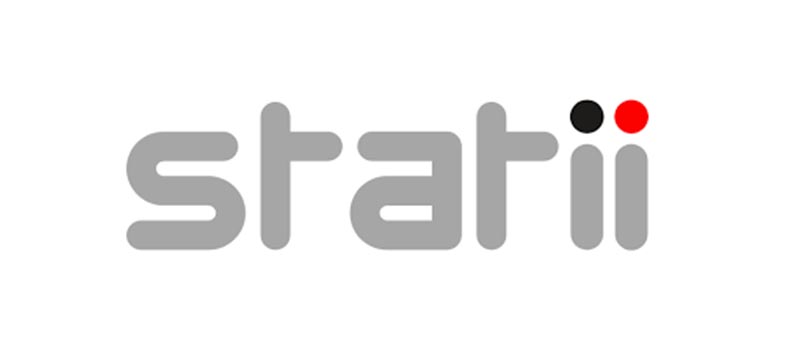 Statii is an ERP and MRP software created for small manufacturing firms. The solution helps create work orders, scheduling, inventory, purchase orders, invoicing, contact management, and reporting.
Conclusion
Adopting technologically advanced manufacturing software can give your business all the functionalities the tool offers to ensure maximum productivity. These solutions allow you to efficiently handle shop floor management, scheduling, time tracking, and accounting. Finding a platform that's easy to use can be a great way to start your software-buying process.
Why Fiber Optic Technology Business is Booming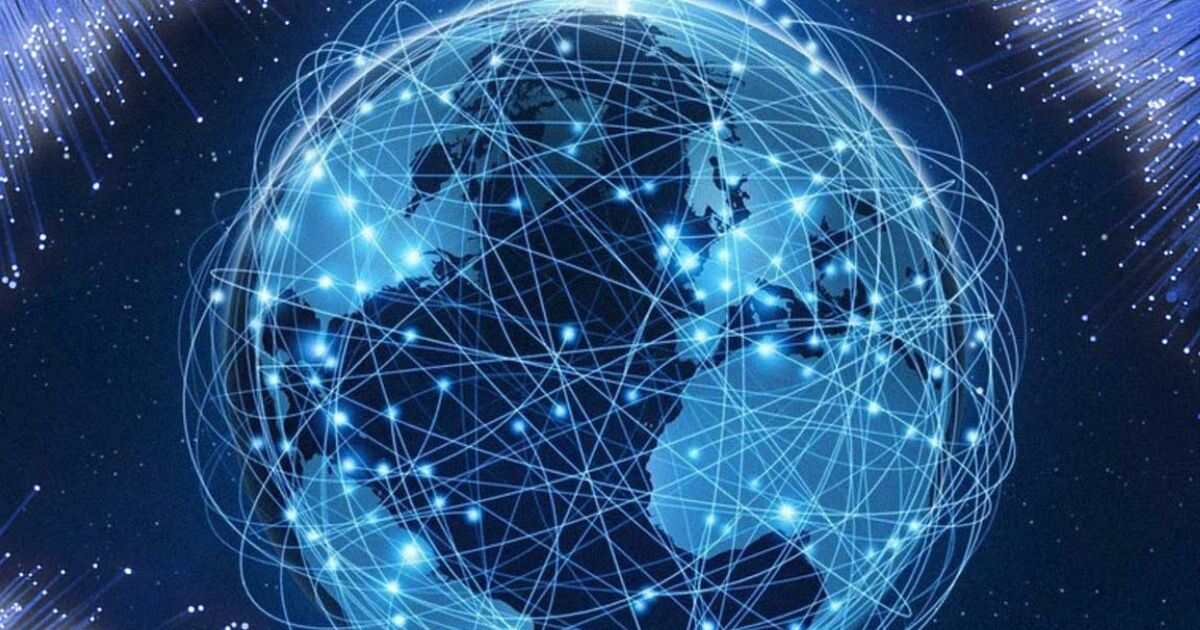 Fiber optic technology is a major foundation of the internet. Fiber-optic subsea cables covering thousands of miles connect continents together, allowing faster exchange of data. Meanwhile, the massive data centers that host all of our cloud-based applications also rely on fiber connections. Increasingly, these fiber connections travel directly into peoples' homes, providing them with fast, reliable internet. Sadly, only 43 percent of U.S. households have access to a fiber internet connection.
"In some cases, especially in rural and far-flung areas, it can be prohibitively expensive to deploy fiber and it can be very expensive for households to pay for it," says Julija Jurkevic, a senior research analyst at S&P Global Market Intelligence.
The Bipartisan Infrastructure Law enacted in November 2021 aims to bridge this digital divide. A total of $65 billion dedicated to expanding access to broadband internet to all Americans. The government support, along with some other factors, have caused an increase in the demand for fiber products.
Fiber-Based Networks
With fiber-optic broadband driving internet service adoption worldwide, Kagan's survey of global fixed broadband status indicates that 1.06 billion homes will have a fixed broadband subscription by the end of 2021. Fiber-to-the-premises, or FTTP, comprise 56 percent of the total by year-end, with just 18.7 percent of fixed broadband homes still relying on xDSL, while cable will hold an estimated 21.4 percent in the market share.
Still, an estimated 11.9 million homes will drop xDSL in 2021. At the same time, fixed broadband penetration is expected to reach 47.6 percent of existing households worldwide by end-2021, surpassing the 50 percent threshold by year-end 2024, as subscriptions rise to 1.18 billion, and past 1.2 billion by 2025, equating to a 3.7 percent compound annual growth rate (CAGR) across 2020-2025.
To understand the technology behind fiber-optic internet and how the market for fiber products is changing, CNBC visited Corning's optical fiber and cable manufacturing facilities in North Carolina. 
Most famous as the maker of Gorilla Glass for iPhones, Corning is also the world's largest producer of optical fiber by manufacturing capacity and market share, as well as the largest manufacturer of fiber cable in North America. In Q2 2022, Corning disclosed that the optical communications business was its largest segment by revenue, reaching sales of $1.3 billion.
North America lags the global fiber-optic broadband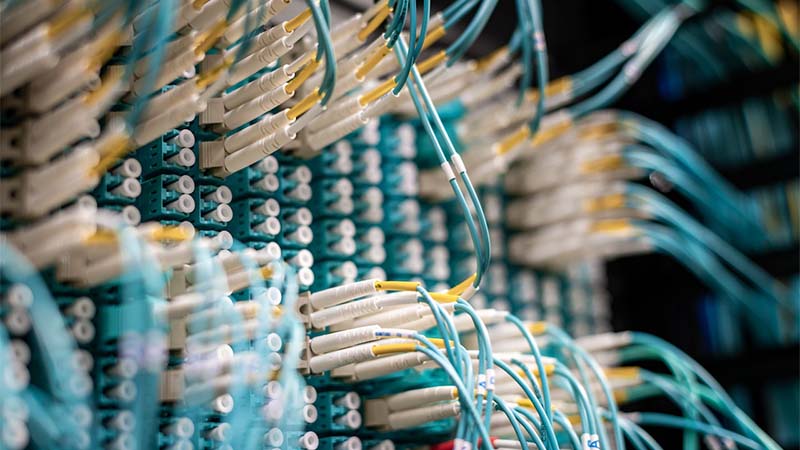 While fiber dominates globally, its availability and service take-up differ greatly across regions and individual markets.It is estimated that by 2025, fiber will become the dominant fixed broadband platform in all regions but North America and the Middle East and Africa. As of 2021, the technology dominates only in Asia-Pacific and Eastern Europe.
Asia-Pacific is the largest market for fixed broadband and full fiber, the latter forecast to represent more than 80 percent of the region's subscribers by year-end 2021. The world's largest broadband market, mainland China, will account for 53.1 percent of global fiber homes by year-end.
Fiber is the dominant platform in Asia including in the less developed markets of Indonesia, Malaysia, Thailand and Vietnam. The affordability of broadband services has helped drive fiber adoption, evidenced by our affordability index, which shows a relatively low threshold of 1 percent to 1.3 percent as of end-2020. The Philippines had an affordability index of 2.1 percent as of end-2020. Thanks to the archipelago's challenging geography, fixed wireless dominates the market, and fiber's share is estimated to lag behind the Asia-Pacific average  which recorded 38.8 percent at end-2021. Asia will also account for 74.2 percent of the world's FTTH subscribers by year-end.
For other news and stories, read more here at Owner's Mag!
BeReal App: Will It Survive Its Instagram Clone?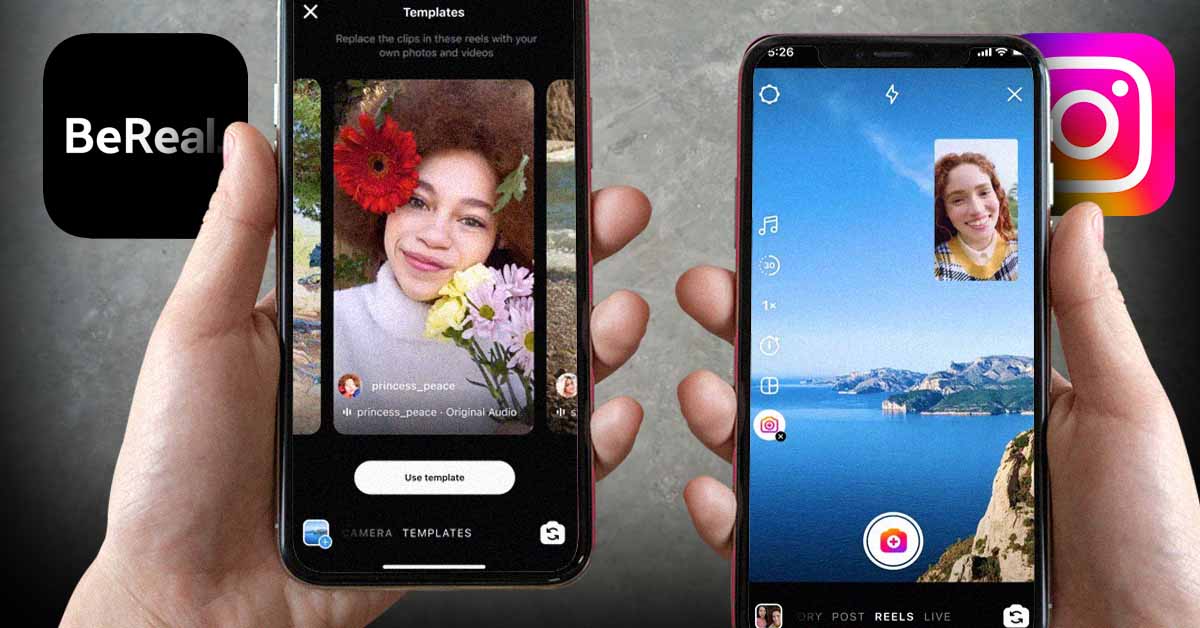 Social media trends fads come and go. Short-video hosting app TikTok might be dancing in glory right now, but a newcomer, BeReal app, is about to steal the spotlight. Amusingly, it is partly because of TikTok users sharing their reviews about BeReal, saying that the app has exploded so quickly.
What is BeReal App?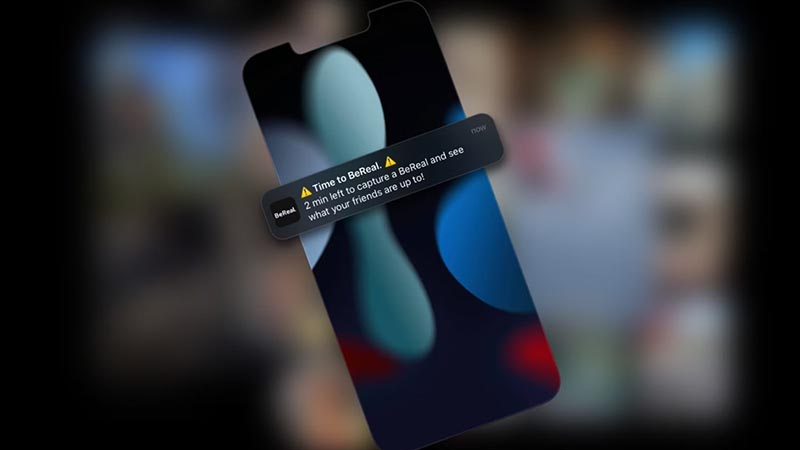 Source: Android Police
BeReal app is a new social media phenomenon that operates under a simple premise at works this way:
Once a day, the app will alert you to take a photo. It will take one from your rear camera and one from your front camera a few seconds later.
You will have a two-minute interval to take this photo to capture candid images.
Then, the BeReal app will lay your front photo over your rear photo.
You can share it with your friends. However, you won't be able to see their posts until the next day. And if you missed the two-hour window, you'll have to wait until the next day.
You can also react to your friend's posts by sharing a quick selfie attached to their post.
The premise behind these weird shooting windows is to encourage people to share snippets from their lives that aren't just hand picked from parties or any planned events. But, it's not the first app to go for the candid angle. Back in 2016, Casey Neistat of YouTube developed an app called Beme. The app encouraged users to take videos with their phones clasped to their chest so that, allegedly, they could stay focused on the moment. Later that year, CNN bought the app but ultimately shut it down in 2018.
BeReal vs Beme
What BeReal had that Beme didn't was the ability to operate for two years with the increasing number of users showing for it. Based on a BeReal app job posting, the app has more than 10 million daiily users. It also says the company's goal is to increase this number to over 100 million. Quite an ambitious goal but recent reports project the mid-size social media network Snapchat at about 350 million daily active users.
As Snapchat popularized the concept of communication through disappearing messages, BeReal may be relying on its own style to continue and encourage future partnerships with other businesses. Clubhouse, an audio-based social app that went live around the same time as BeReal, had plenty of activities to back it up, but things have quickly cooled down. It is recently experimenting with new features to make the app nteresting enough to attract more users. Meanwhile, the novelty of BeReal is still fresh, but once the surge of interest from TikTok has mellowed down, it will need to learn to be independent and beat the competitors.
What is an Instagram Candid?
Meta seems to be working on a feature called "Candid Challenges" for Instagram. Discovered by self-described reverse engineer Allessandro Palluzzi, users would be notified once a day to take and share a "candid." It also copies BeReal right down to the last detail, giving users just two minutes to take the candid.
An Instagram spokesperson told Engadget that the feature was an "internal prototype" and with no users testing the feature. Still, we are yet to see this announced soon in an Instagram update.
While Meta has been the only company confirmed to be working on a BeReal clone, it wouldn't be surprising if Twitter or TikTok followed suit as well. Twitter, specifically, might see BeReal candid shots a fit for the microblogging platform, but considering its brave attempt at copying Snapchat's stories and the on-going buyout buzz with Elon Musk, it'll need to stride carefully.
While BeReal is becoming popular, it faces an uncertain future. Will it end up being defeated by Meta as have many other successful startups that even vaguely have a conflicting interest with its existing properties? Or will it fail to innovate like Clubhouse did and die off after its 15 minutes in the spotlight? It might be a welcome change to the airbrushed faces and saturated filters from Instagram, but BeReal might just end up being a little too real for its own good.
If you're interested in trying out the BeReal App, download it from the Play Store. Just remember you know how to take a selfie before you start aad that you'll only get one shot daily.