Ultimate Gift Guide For Pet Owners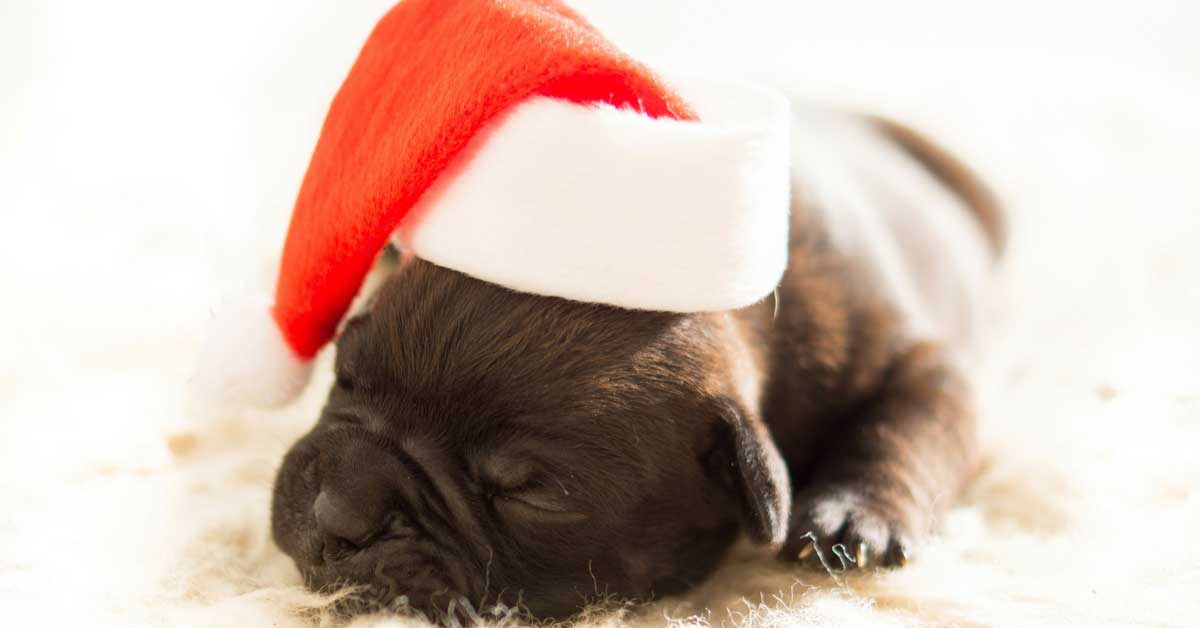 As an entrepreneur, you're up to your neck in work. Your days are filled with constant thoughts about the status of your business, and we can't blame you! Sometime during your journey, you may have picked up a furry friend or two along the way. The holidays are about appreciation, and when it comes to our pets, it should be no different. They love us unconditionally and they deserve to be pampered. We put together a list of gifts that we think your pets will love.
P.L.A.Y Santa's Little Squeakers Plush Toys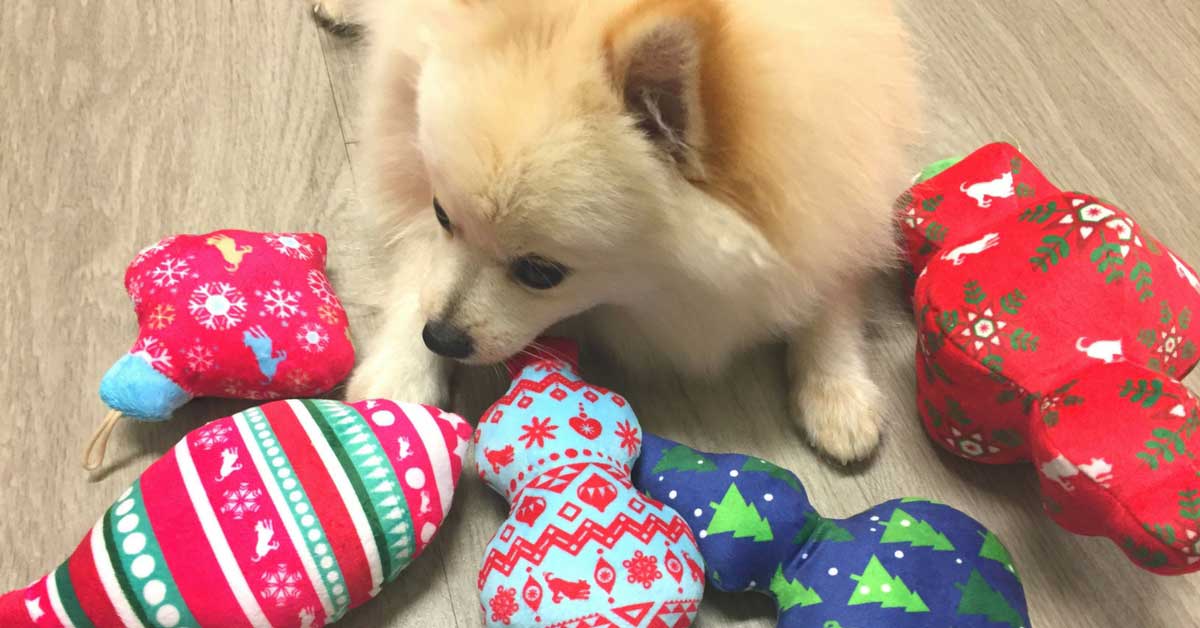 Inspired by Christmas ornaments, Santa's Little Squeakers Plush Toys are perfect for your pooch this holiday season. You can collect all five ornaments for your tree and as a gift for your best fur friend. My personal experience with dogs is that they like to destroy their toys as quickly as possible. The Santa's Little Squeakers Plush Toys are high quality and made using durable construction. They are also safe for the environment! Each toy is stuffed with their in-house eco-friendly soft PlanetFill® poly fiber.
Arty Cat Scratcher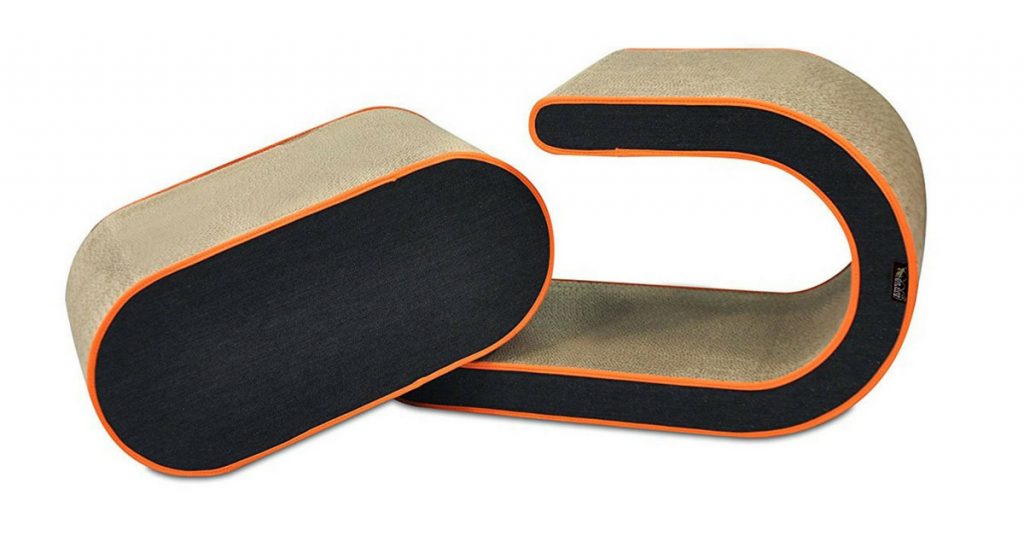 Cats love to sharpen their claws and will find any means necessary to do so. Instead of allowing your cat to scratch up the ends of your couch, check out the Arty Cat Scratcher. It has an innovative curved design, made to blend in well with your decor. The Arty Cat Scratcher can be separated into two pieces, allowing your feline friends to scratch or lounge until their hearts' content. The curved area is perfect for hiding! You can use them together or place them in different areas of your home. What's great about the Arty Cat Scratcher is the weight. It's slightly heavier than most cat scratchers, so when it's being used, you won't have to worry about it slipping and sliding everywhere.
CleverPet Hub
As a dog owner, you probably feel sad when leaving your dog at home alone. With the CleverPet Hub, you no longer have to worry! The technology used for CleverPet keeps your dog entertained while you're away. The hub has three lights at the base, and when it is touched, treats will be distributed. The lights are lit in a sequence of colors, and treats are only distributed when the correct light is touched. It's a game console for your dog! While you're at work, you can turn it on remotely using their CleverPet app. The app also tracks their activity and gives you updates on their progress. As for the toy itself, it is highly durable and easy to disassemble. It stays in place while it's being used and holds quite a bit of food. When introducing your furry friend to CleverPet, be patient and watch as they learn how to get rewarded with treats!
Kurgo Explorer Carrier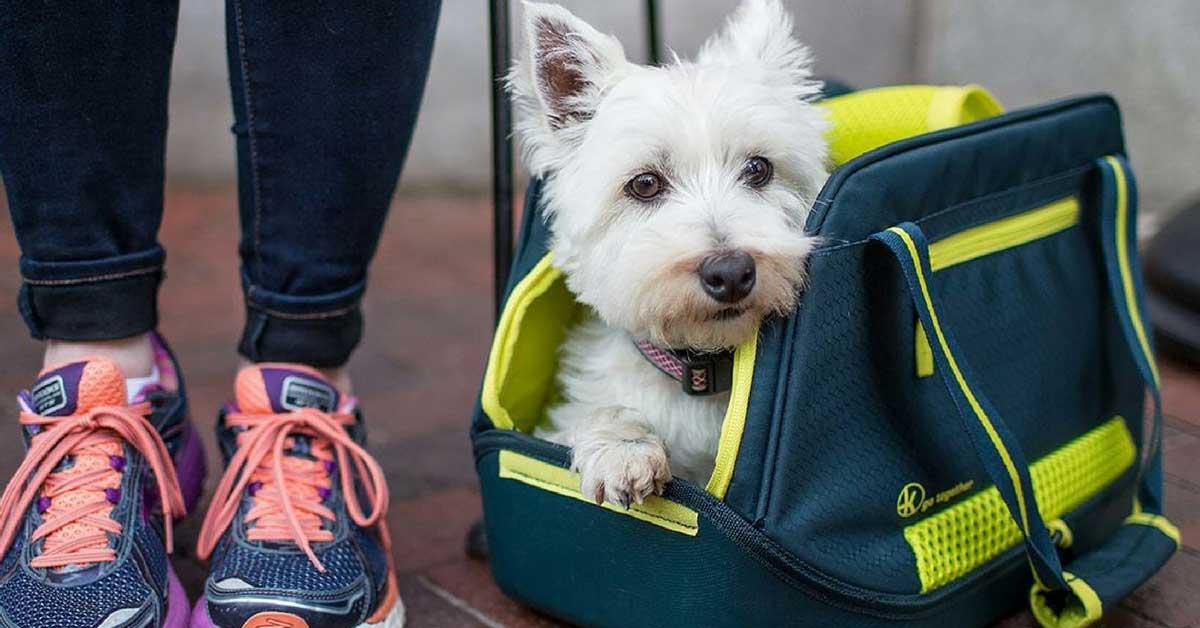 If you have an active lifestyle, the Kurgo Explorer Dog Carrier is for you. It features a sturdy base, perfect for a small pooch to rest in comfortably. The Explorer Dog Carrier is waterproof and easy to clean. When you're traveling, you can attach it to a seat belt to prevent sliding. It's a guaranteed seat for your furry best friend! You can choose to keep the carrier open or zipped according to your dog's comfort. The Explorer Dog Carrier is also designed to fit under your seat when you fly, so you can take your pup with you no matter where you go.
iFetch Ball Launcher
Exercise is a MUST for dogs. iFetch innovated the way we play with dogs with their interactive ball launcher. It can be set to launch at 10, 20, or 30 feet and comes in different sizes to fit your dog. You or your dog can drop in the ball at the top and it will launch out of the machine for your dog to fetch. This can lead to hours of fun, keeping your pooch entertained. You'll have time to work on your projects while your dog is preoccupied with iFetch.
Kurgo K9 Carrier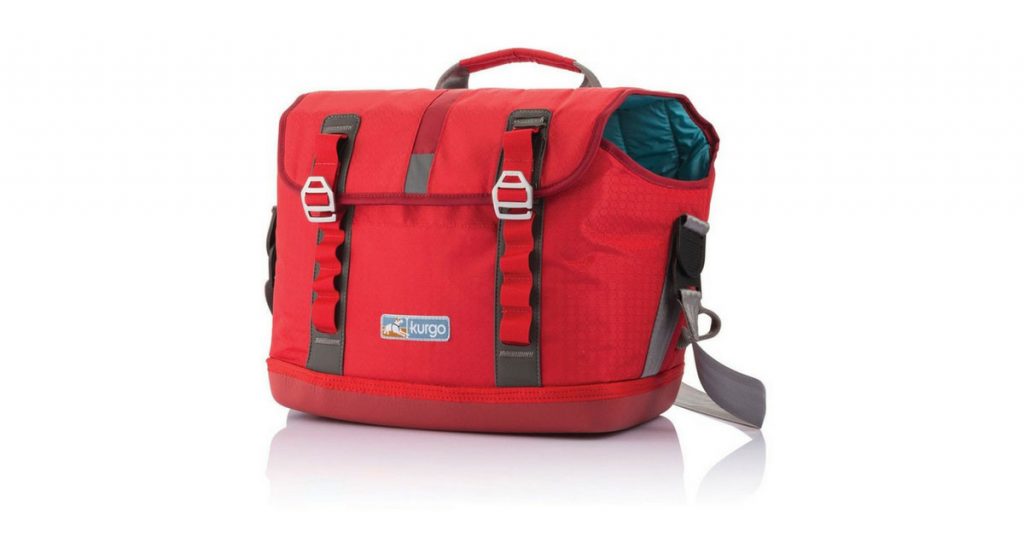 We all have to take our pups on car rides every now and then. The Kurgo K9 Courier is perfect for just that. It provides your dog with a booster seat so he will be right beside you, secure in his pouch. This way, dogs can look out the window safely during long drives. The K9 Courier can only fit dogs on the smaller side but is versatile for multiple situations. If you are staying at a hotel, it can also be used as a pull out travel bed. It comes with a long adjustable strap that you can use to take your dog from place to place with ease.
Wonderwoof Bowtie Activity Tracker
You have the FitBit, and now your dog can have the WonderWoof! It keeps track of your dog's activity, so you know how to keep him happy and healthy. The bowtie activity tracker can easily be clipped onto a collar and is lightweight enough to be comfortable. Through their app, you can map your walks, set care reminders, add caretakers, and connect with dog lovers in your area. The app is customized by breed, so the activities are specially chosen for your special friend.
ViviPet Cat Bowls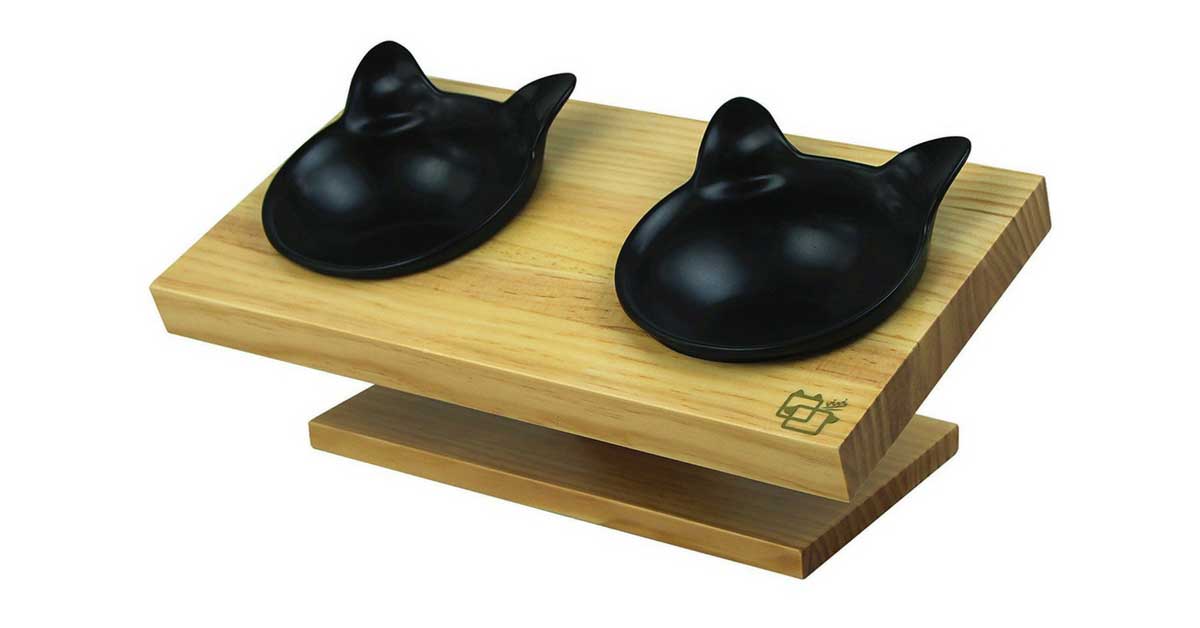 Get your cats the modern dishware they deserve. ViviPet Elevated Feeder is perfect for your feline. The bowls are shaped like cats and they sit on a wood base. Cats prefer to eat at an elevated position, and the ViviPet Elevated Feeder is just that. It is tilted at 15 degrees to prevent food fallout. Made of pine wood and ceramic, your feline friend will be very happy with your choice.
5 Questions To Ask About Financial Sustainability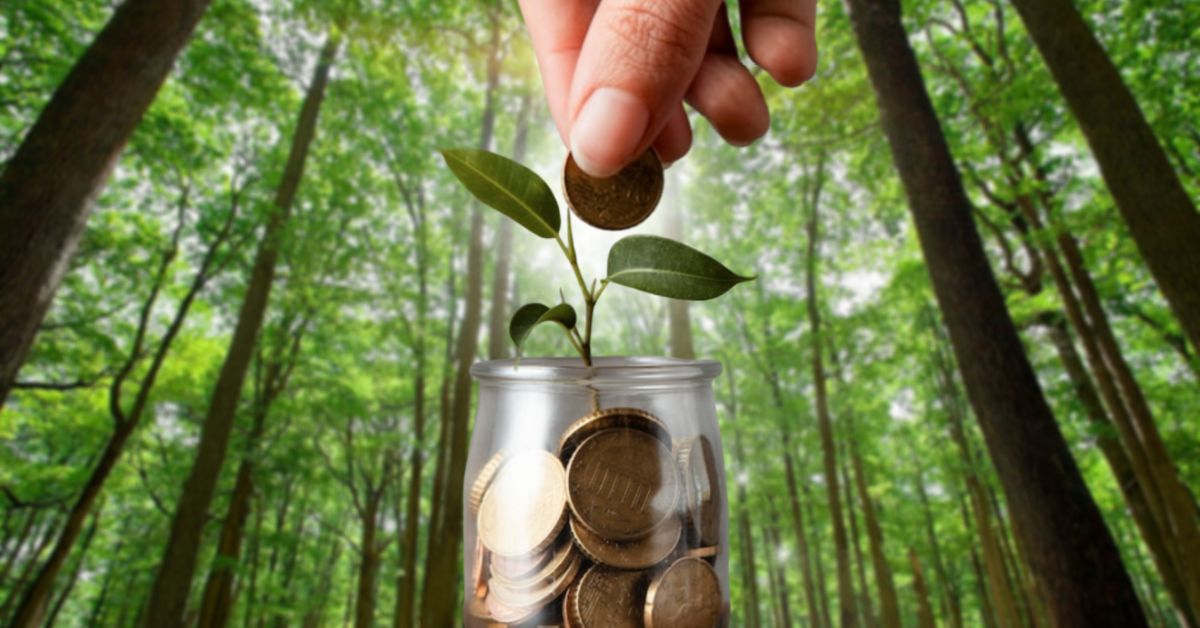 When it comes to financial sustainability, you're going to want to know as much as possible. As the negative effects of climate change exacerbate, financial sectors are (finally) starting to shift their investments toward Environmental, Social, and Governance (ESG) considerations. 
Sustainable finance is the process of taking ESG considerations into account when making viable investments. That means putting money into companies that develop renewable energy, hire and promote employ members of marginalized communities, and infrastructure that will help protect humans in at-risk environments.
This is a very serious, very complicated issue that we are running out of time to meaningfully tackle. There is also the risk that many of these efforts are performative (see: greenwashing), we have to make sure we are keeping those in power accountable.
Once again, we bring in our favorite finance expert, Danetha Doe Chief Economist at Clever Real Estate and creator of Money & Mimosas. There is a lot to consider when financing sustainability – and she's here to break it down in a digestible way.
Here are 5 questions you should ask when considering financing sustainability, as explained by Danetha Doe.
Are these investments profitable? Or is this just charity for rich folks to pat themselves on the back?
Imperial College of London's business school ran a multi-country analysis comparing the returns from each country's largest fossil fuel and renewable energy stocks over the last 10 years. They found that renewable energy stocks delivered higher returns for both 5 and 10-year time periods.
Some people such as Kara Swisher and Chamath Palihapitiya think the next trillionaire will be someone that cracks a major problem in green energy. And for better or for worse, Elon is the richest person in the world based primarily on Tesla's value.
All this to say, the answer is YES. You can care about the planet and make money at the same time.
Will these investments actually help the environment in tangible ways? How soon?
Broadly, yes, these investments will help – and are helping – the environment in tangible ways. Investing in solar panels, rainwater harvesting, and electric vehicles while divesting from fossil fuels will help to reduce the pollution from power plants.
The timeline of course correcting the damage that has already been done depends on a lot of factors. addition to investments from individuals, we need governmental bodies, Wall Street, and other parts of the private sector to continue to get on board.
President Biden's Inflation Reduction Act includes environmental measures that will go a long way to support climate change efforts. The fashion industry, one of the biggest pollution culprits, has started to place a bigger emphasis on resale which will help to reduce waste. Wall Street has pumped out ESG funds that are more greenwashing than helpful, so we will need to hold them accountable.
As an individual, the way you choose to spend and invest your money will go a long way because it will force corporations to prioritize sustainability efforts.
Will taxing the wealthiest people their fair share help? Would something like a ban on private jets help?
The short answer is maybe. The corporate tax structure may need to be reviewed, but I'm a bigger fan of adding fees to resource use to cover the externalities and then redistributing those funds to climate change efforts. For example, Kourtney Kardashian exceeded her water allotment budget by 101,000 gallons in June. Instead of increasing her base income tax percentage, maybe there's a fee of $1,000 for each gallon over the allotment budget. The $101,000,000 fee is then redistributed to technology companies solving the freshwater scarcity crisis.
Instead of banning private jets, you should have to pay a carbon fee for each ride. These fees might not stop the behavior, but they could finance the changes needed to get us to a greener future.
There are wealthy people who are actively trying to help with climate change efforts. Instead of penalizing all of them with a blanket tax, I suggest adding fees to resource use.
What kind of expenses will we be looking at if we fail to address climate change?
Deloitte's report shows that inaction will cost the U.S. economy $14.5 trillion by 2070. Utility officials in Illinois estimate the warmer summers could cost locals an additional $11 billion over the next 30 years. By 2040, extreme heat in Arizona could add up to $110 to residents' electric bills each year, according to the Environmental Defense Fund.
The Federal Reserve Bank of Chicago predicts homeowner's insurance premiums to rise due to climate change. In fact, some insurers have already stopped covering parts of California deemed too risky because of wildfires
Why me? Why do I have to make these changes? Should it just be the corporations since they're the ones ruining the world?
This is an all-hands-on-deck scenario. Corporations should be held accountable, but they do respond to your spending and investing decisions. Greenwashing wouldn't exist if corporations thought no one cared about the environment. At the very least, be selfish and think about the fact that the quality of the environment directly impacts you. The more you do your part, the greater chance you'll have at being able to enjoy the beautiful outdoors without worrying about fire smoke ruining your lungs or extreme flooding wiping out your island vacation home.
Where Do We Go From Here?
Investing in ESG is critical – but we have to be selective where we divest and relentless in our pursuit to ensure accountability. Further things to consider when financing sustainability are:
Are these ESGs contributing to organizations or projects that counteract environmental harms perpetuated by the company? Or are they arbitrary investments that let them greenwash their reputation/only investments that provide "accreditation" over genuine impact?
Are ESGs investing in genuine solutions, or projects that perpetuate inequities and environmental harm?
Are companies engaging with ESGs also changing their own practices? Probably not: "They found that the companies in the ESG portfolios had worse compliance record for both labor and environmental rules. They also found that companies added to ESG portfolios did not subsequently improve compliance with labor or environmental regulations."

Also – looking at ESG investments relative to a company's other investments is imperative.
We send many thanks to Danetha Doe for her expertise in the financial field and her lovely disposition. Be sure to check out Money & Mimosas for other financial tips!
Big thank you to Molly Blondell for her perspective on sustainable finance as an expert in the field.
We can solve the climate crisis – we have a lot of work ahead of us. Get involved in your community, start in your neighborhood. Organize a clean-up, press your local officials to get serious about recycling programs, any little thing you can do helps.
Let's get to work.
Why You Need These 5 Mental Strengths to Achieve Success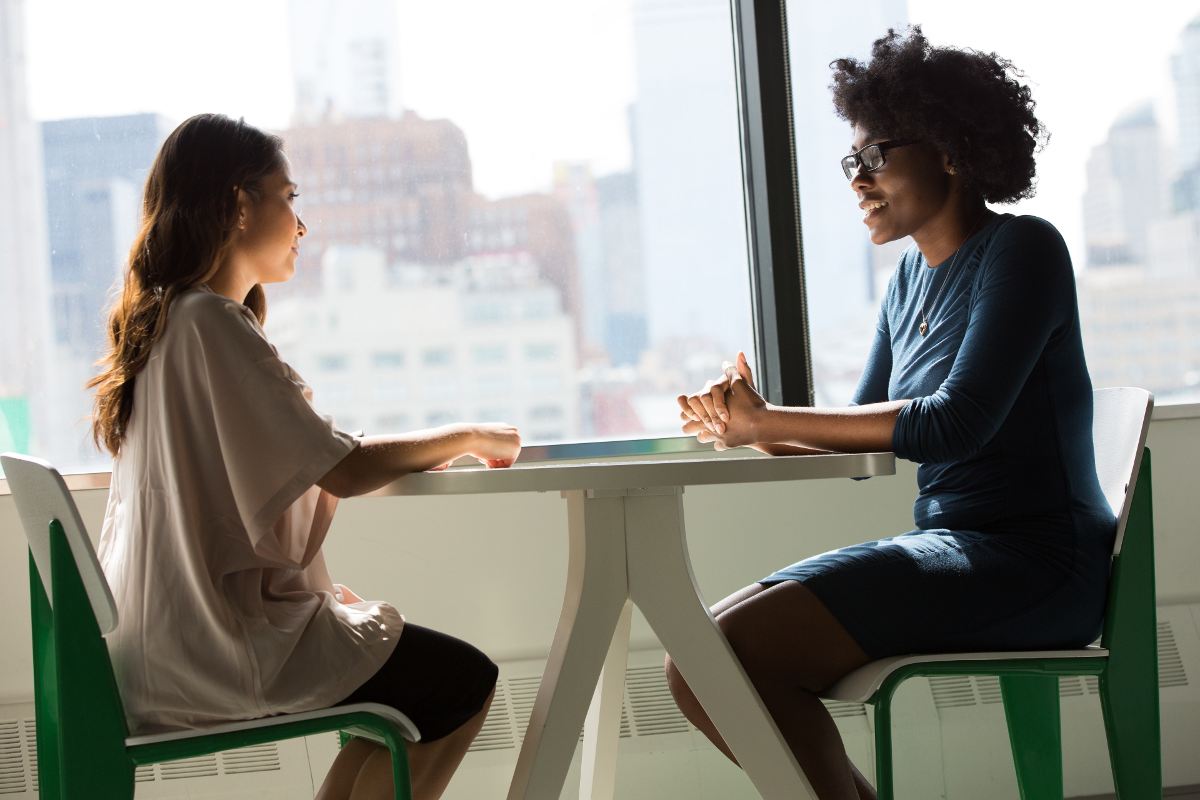 According to psychotherapist and best-selling author Jody Michael, there are five main mental muscles that help us develop our emotional intelligence and resilience to build better interpersonal relationships that allow us to succeed in life. She states that many have mastered these mental strengths, but most people simply aren't there yet. 
Much like how we exercise to stay physically fit, these mental strengths can be practiced and developed to help us succeed. 
1. Accountability
Many people wrongfully believe that they've mastered accountability, but personal responsibility goes far beyond daily menial duties like picking up your kids from school or doing the groceries. Proper accountability can be achieved when you:
Own up to your feelings and the circumstances that led to them instead of blaming others.
Fully understand your participation in the events' results while also being able to determine other potential contributors.
Have a grasp of what's yours and hold others to owning up to what's theirs.
2. Helpful Beliefs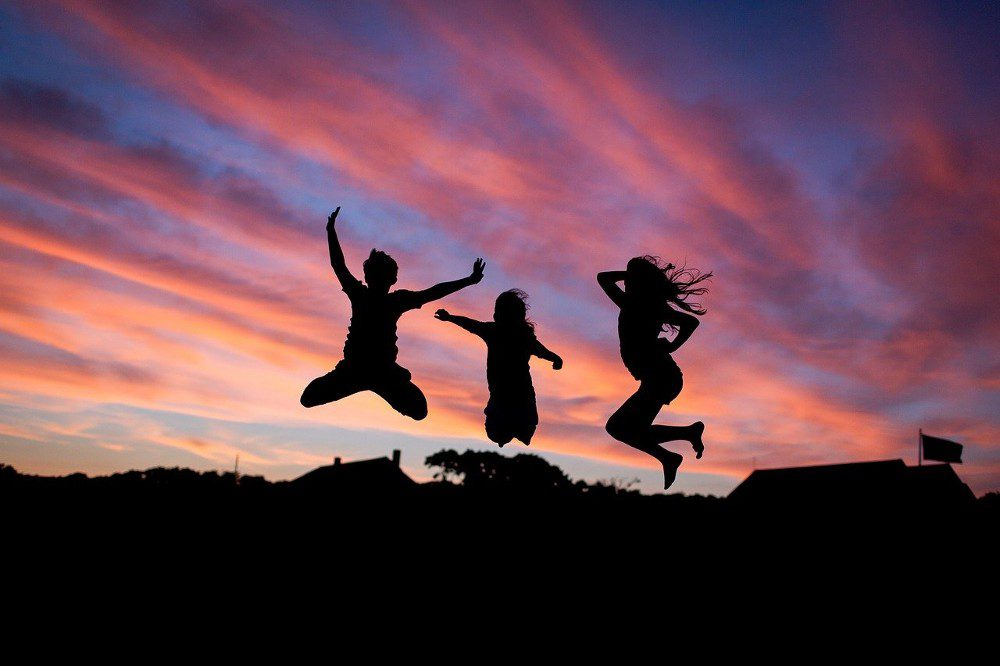 Beliefs are often thought of as truths but are simple assumptions that can be adjusted. Depending on the lenses you view them with, these beliefs can be examined and challenged to develop new ones. Here are some lenses you can set:
Collaborative lens: An inclusive perspective, this approach focuses on the concept that "I win when you win," allowing everyone to gain insight no matter the result.
Possibility lens: This view allows you to gain perspective by taking a step back, allowing you to see all possible problems, doubts, and obstacles to gain insight and perceive a better outcome.
Opportunity lens: Seeing in this manner allows you to find opportunities no matter your situation.
3. Self-Assessment
Assessing your internal state, such as your self-doubt, the emotions you may feel, and the sensations you are experiencing, is vital to understanding your moods. For example, you may be experiencing a painful headache that is actually being brought on by the fears and anger you are going through. Knowing these self-assessment muscles allows you to determine which combination of experiences you are feeling, which helps you manage and regulate your responses to those triggers.
4. Holding Multiple Perspectives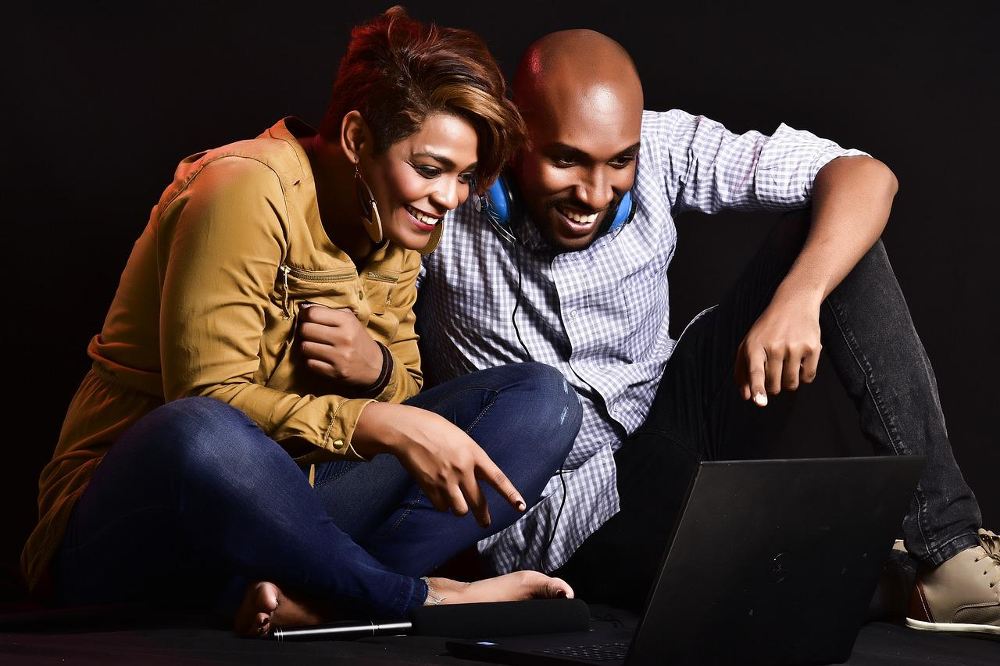 Considering and understanding different perspectives that may not align with yours can help you live a happier life. Many people tend to stand firm on their individual viewpoints, which often leads to disagreement. When you're not focused on proving yourself right and allowing differences in opinions to exist, you won't need to enact judgment on who's right or wrong. Letting go of this black and white mentality and accepting the reality of complexity among ourselves allows us to value our respective endeavors.
5. Calming Your Physiology
We all must understand that our thoughts can influence our nervous systems, significantly affecting our physical state. We can choose to get wound up over anything easily or develop the ability to calm ourselves instead. By practicing effective techniques such as muscle relaxation and breathing exercises, we can manage and control the triggers that may set us off to be better.
The ONLY 4 Happy Hormones You Need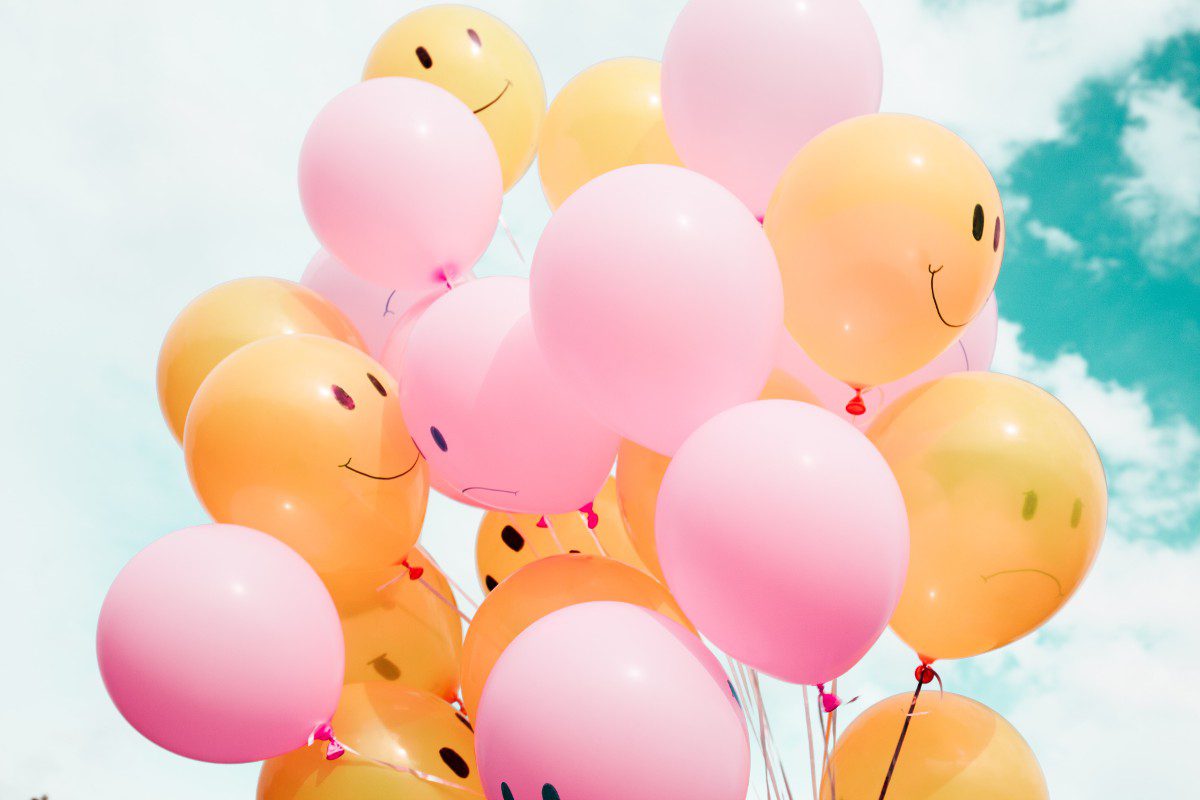 The human brain produces four feel-good hormones associated with happiness: Dopamine, Serotonin, Endorphin, and Oxytocin. These innately made chemicals are responsible for many bodily processes, such as triggering your feelings of happiness and helping regulate your mood.
In our daily lives, there are many stressors that contribute to anxiety and low morale. Knowing how to improve your outlook with simple practices that boost your mood can significantly benefit the way you go on with your day. Specific happy hormones are triggered by certain events or rewards that lead to positive feelings, such as happiness and pleasure. Activities like cooking, reading, exercising, and listening to music are some examples of practices that can help you feel better and enhance your mood.
Boosting Happy Hormones Naturally
The four hormones responsible for happiness can be specifically activated naturally to provide the boost you might need to face the challenges of your day. Knowing how these hormones work can help you set your feelings and actions towards triggering them.
Dopamine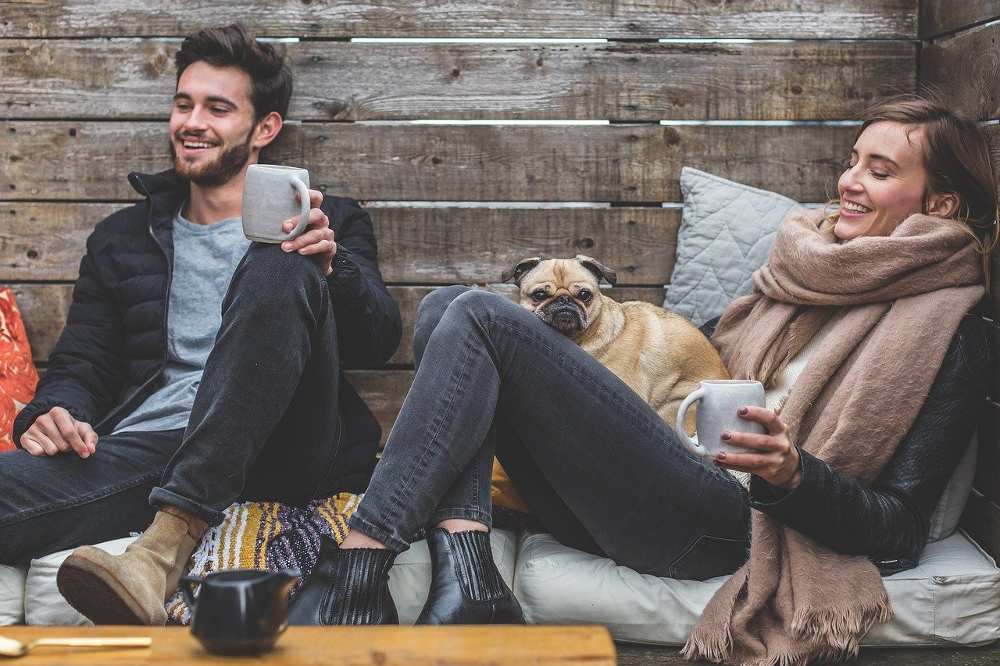 Identified as the "feel-good" hormone, dopamine plays a huge part in your brain's motivation and reward systems. It is responsible for pleasure, memory, and learning, which is why it gets activated when you aim to achieve exciting goals. The expectation of claiming a reward once a goal has been achieved triggers dopamine release in our system, providing an extra boost of energy that helps in the effort. 
Drinking coffee and consuming sugar are common ways of increasing dopamine in our system. However, there are simpler ways of conditioning yourself to boost dopamine more naturally. This can be achieved by setting new goals for yourself and taking small achievements every day to fulfilling them can provide you the reward of developing new dopamine pathways that make you happier.
Whether it's a professional goal or taking on a new sport or hobby, the practice of taking on challenges and completing goals can help you boost your mood and stay motivated.
Serotonin
This neurotransmitter regulates your mood and is responsible for your appetite, digestion, sleep, and even bone health. In addition, serotonin is a vital hormone to control anxiety and depression. 
Having belief in your self-worth and the feeling of being confident can trigger your serotonin response. In addition, building a habit of believing in yourself by adapting to something new and conquering new challenges can help build confidence and boost your serotonin.
Oxytocin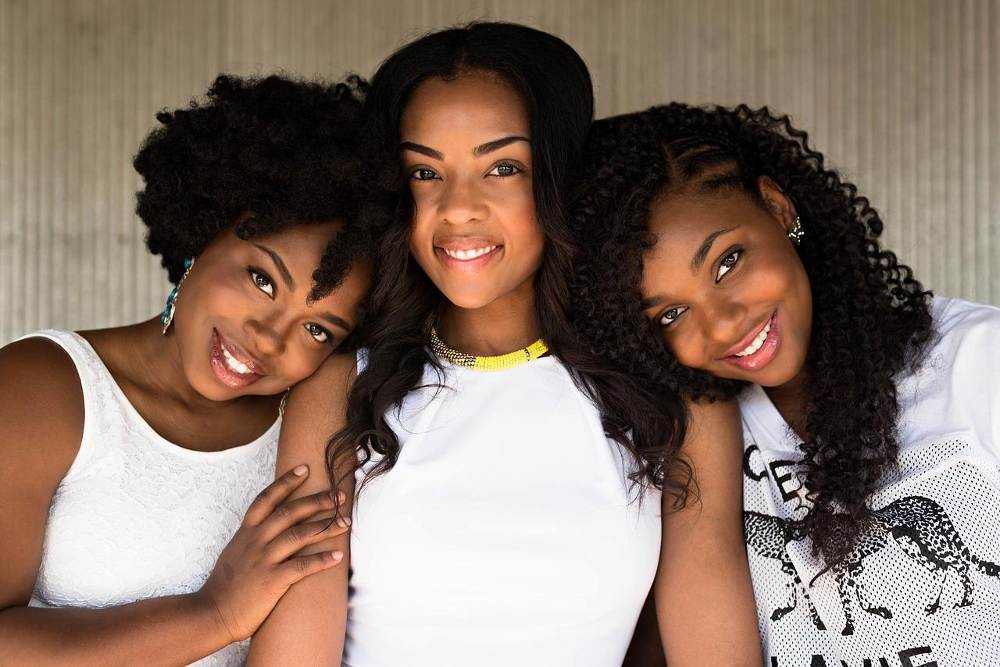 Oxytocin is responsible for bonding relationships and the feeling of trust. This "love hormone" is also essential for biological activities such as childbirth, breastfeeding, and the development of parent-child bonding. 
Social trust and physical intimacy can trigger your oxytocin response. Emotional connection with who you interact is also crucial to how this hormone is released, which is why developing relationships and trust networks can help you achieve more positive steps.
Endorphins
Endorphins are your body's natural pain reliever, which is why they are primarily associated with exercising. These hormones provide pleasure and mitigate pain, allowing you to push through tasks like running or trying to survive without being hampered by injury. 
Doing activities that you love, such as watching a movie or eating your favorite food, can help you release endorphins. Laughter is also a natural way to gain a burst of this hormone. 
And for other stories and news, read more here at Owner's Mag!