Ultimate Gift Guide For Pet Owners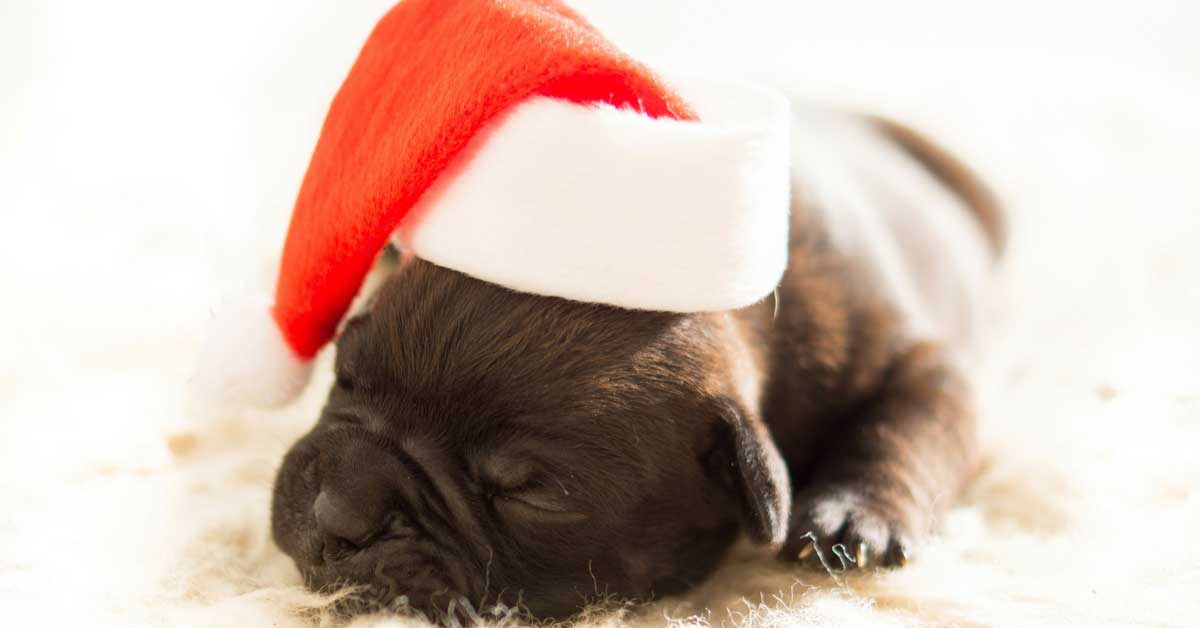 As an entrepreneur, you're up to your neck in work. Your days are filled with constant thoughts about the status of your business, and we can't blame you! Sometime during your journey, you may have picked up a furry friend or two along the way. The holidays are about appreciation, and when it comes to our pets, it should be no different. They love us unconditionally and they deserve to be pampered. We put together a list of gifts that we think your pets will love.
P.L.A.Y Santa's Little Squeakers Plush Toys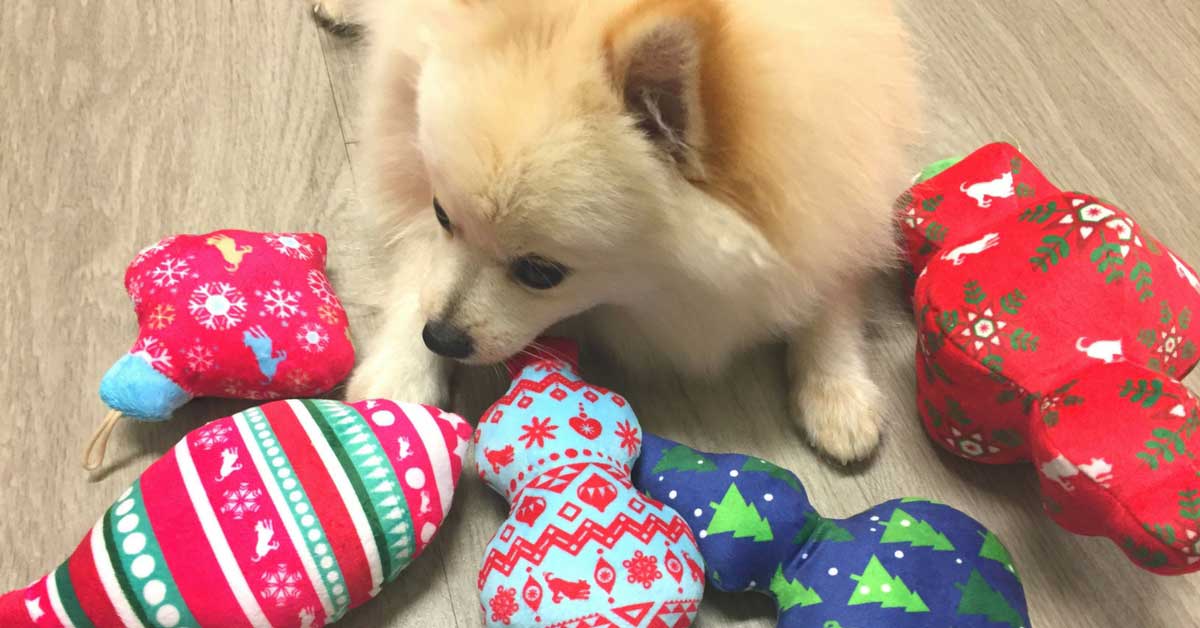 Inspired by Christmas ornaments, Santa's Little Squeakers Plush Toys are perfect for your pooch this holiday season. You can collect all five ornaments for your tree and as a gift for your best fur friend. My personal experience with dogs is that they like to destroy their toys as quickly as possible. The Santa's Little Squeakers Plush Toys are high quality and made using durable construction. They are also safe for the environment! Each toy is stuffed with their in-house eco-friendly soft PlanetFill® poly fiber.
Arty Cat Scratcher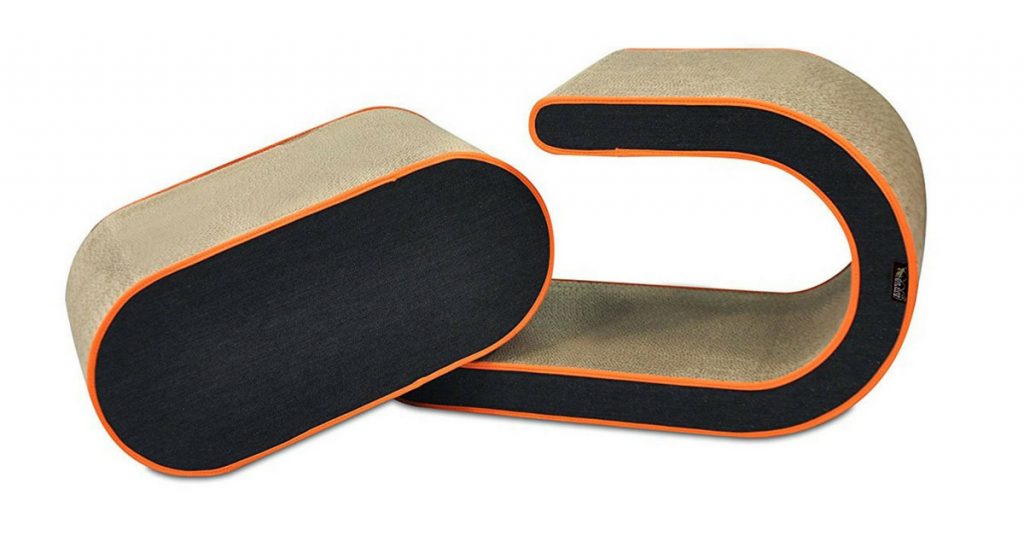 Cats love to sharpen their claws and will find any means necessary to do so. Instead of allowing your cat to scratch up the ends of your couch, check out the Arty Cat Scratcher. It has an innovative curved design, made to blend in well with your decor. The Arty Cat Scratcher can be separated into two pieces, allowing your feline friends to scratch or lounge until their hearts' content. The curved area is perfect for hiding! You can use them together or place them in different areas of your home. What's great about the Arty Cat Scratcher is the weight. It's slightly heavier than most cat scratchers, so when it's being used, you won't have to worry about it slipping and sliding everywhere.
CleverPet Hub
As a dog owner, you probably feel sad when leaving your dog at home alone. With the CleverPet Hub, you no longer have to worry! The technology used for CleverPet keeps your dog entertained while you're away. The hub has three lights at the base, and when it is touched, treats will be distributed. The lights are lit in a sequence of colors, and treats are only distributed when the correct light is touched. It's a game console for your dog! While you're at work, you can turn it on remotely using their CleverPet app. The app also tracks their activity and gives you updates on their progress. As for the toy itself, it is highly durable and easy to disassemble. It stays in place while it's being used and holds quite a bit of food. When introducing your furry friend to CleverPet, be patient and watch as they learn how to get rewarded with treats!
Kurgo Explorer Carrier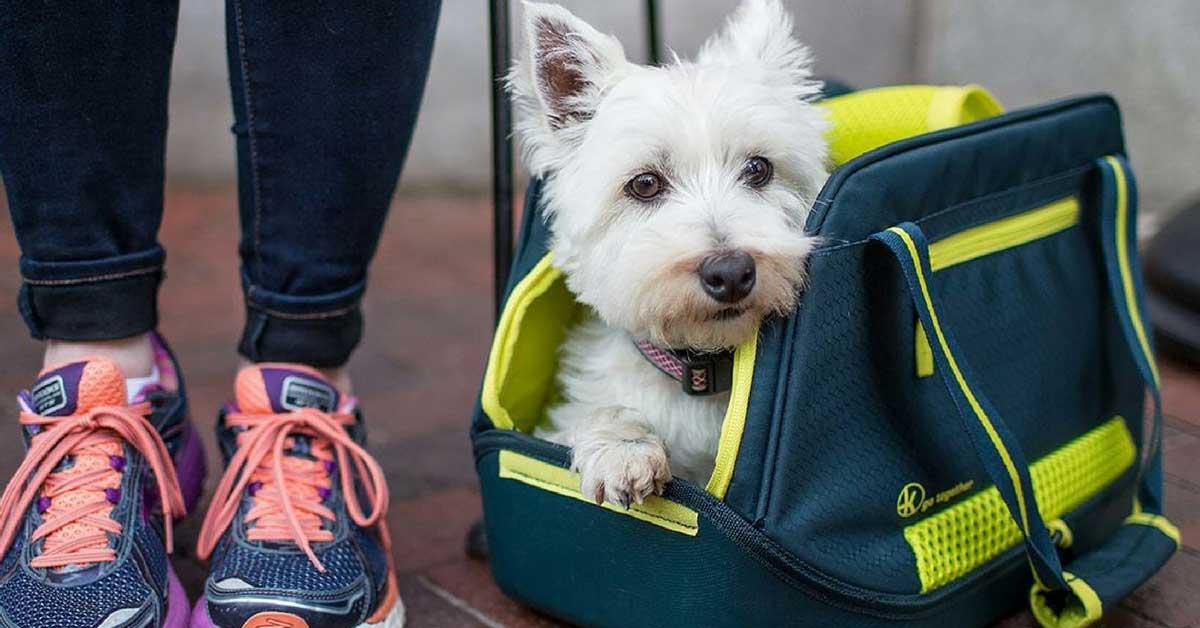 If you have an active lifestyle, the Kurgo Explorer Dog Carrier is for you. It features a sturdy base, perfect for a small pooch to rest in comfortably. The Explorer Dog Carrier is waterproof and easy to clean. When you're traveling, you can attach it to a seat belt to prevent sliding. It's a guaranteed seat for your furry best friend! You can choose to keep the carrier open or zipped according to your dog's comfort. The Explorer Dog Carrier is also designed to fit under your seat when you fly, so you can take your pup with you no matter where you go.
iFetch Ball Launcher
Exercise is a MUST for dogs. iFetch innovated the way we play with dogs with their interactive ball launcher. It can be set to launch at 10, 20, or 30 feet and comes in different sizes to fit your dog. You or your dog can drop in the ball at the top and it will launch out of the machine for your dog to fetch. This can lead to hours of fun, keeping your pooch entertained. You'll have time to work on your projects while your dog is preoccupied with iFetch.
Kurgo K9 Carrier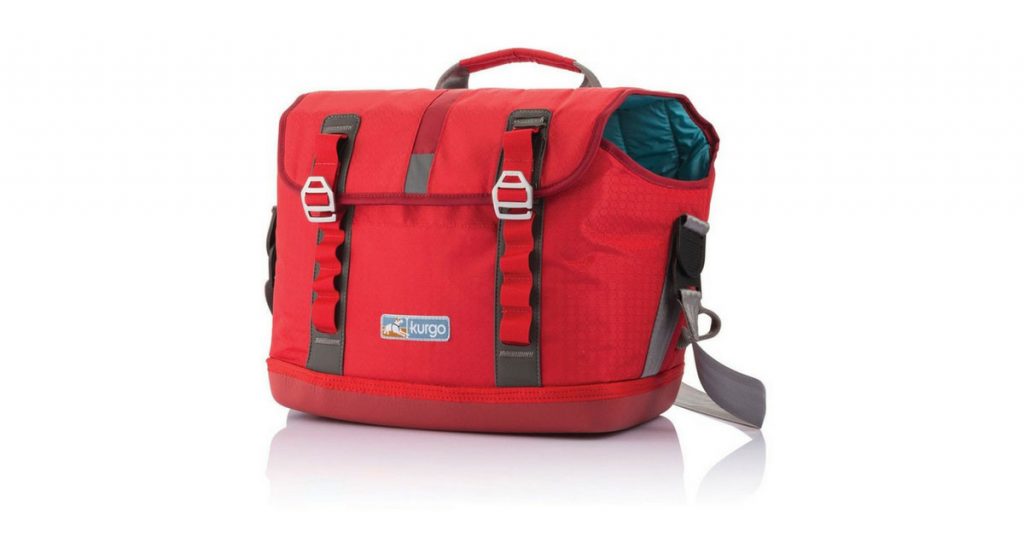 We all have to take our pups on car rides every now and then. The Kurgo K9 Courier is perfect for just that. It provides your dog with a booster seat so he will be right beside you, secure in his pouch. This way, dogs can look out the window safely during long drives. The K9 Courier can only fit dogs on the smaller side but is versatile for multiple situations. If you are staying at a hotel, it can also be used as a pull out travel bed. It comes with a long adjustable strap that you can use to take your dog from place to place with ease.
Wonderwoof Bowtie Activity Tracker
You have the FitBit, and now your dog can have the WonderWoof! It keeps track of your dog's activity, so you know how to keep him happy and healthy. The bowtie activity tracker can easily be clipped onto a collar and is lightweight enough to be comfortable. Through their app, you can map your walks, set care reminders, add caretakers, and connect with dog lovers in your area. The app is customized by breed, so the activities are specially chosen for your special friend.
ViviPet Cat Bowls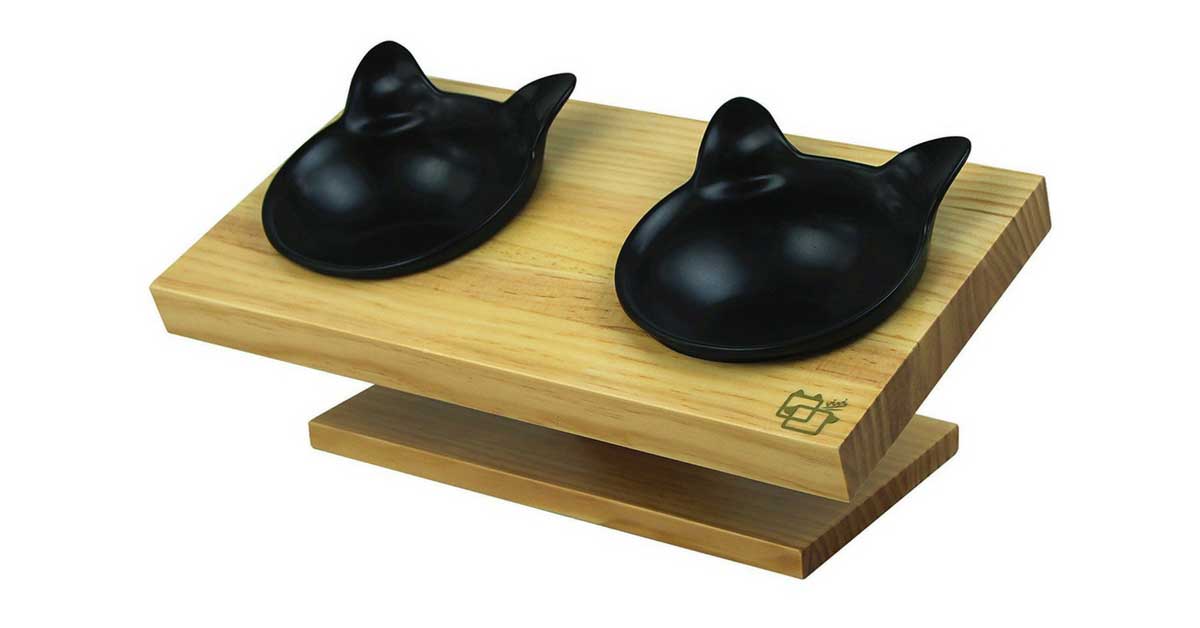 Get your cats the modern dishware they deserve. ViviPet Elevated Feeder is perfect for your feline. The bowls are shaped like cats and they sit on a wood base. Cats prefer to eat at an elevated position, and the ViviPet Elevated Feeder is just that. It is tilted at 15 degrees to prevent food fallout. Made of pine wood and ceramic, your feline friend will be very happy with your choice.
5 Deadly Outbreaks You Probably Never Heard Of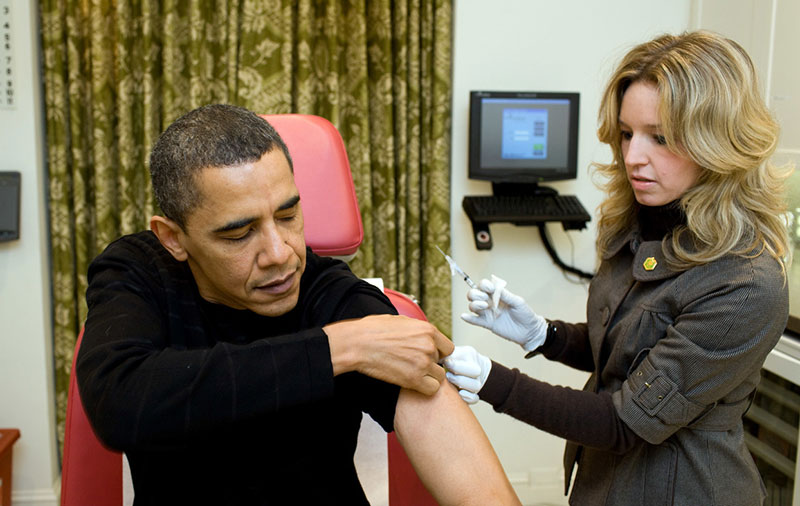 Some health practitioners and experts say one common thing: we were due to have a new flu virus.
In December 2019, a new virus strain, COVID-19, started to infect thousands in China. By early 2020, its infectious nature reached different countries like the United States, Italy, and Spain. At the time of writing, over 1,000,000 people are infected, and over 60,000 have died.
In this article, we examine viral outbreaks like coronavirus in the 20th and 21st centuries.
H1N1 (1918)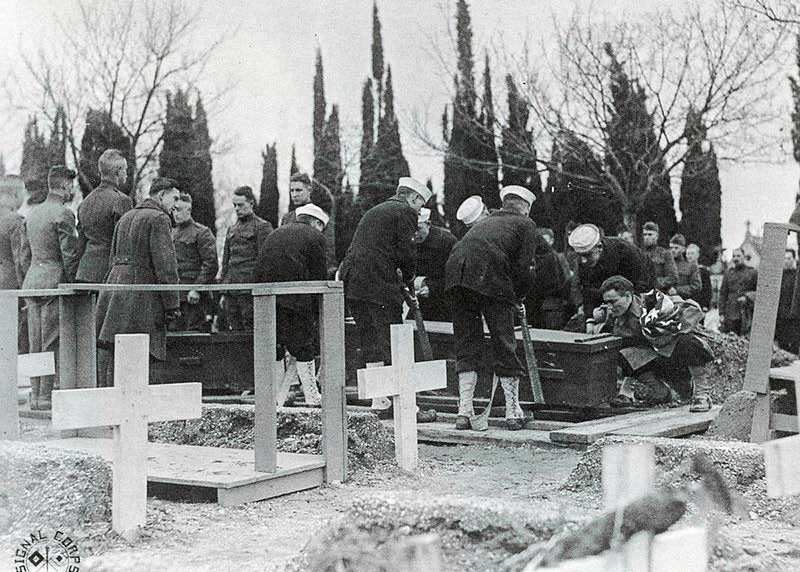 The 1918 H1N1 Influenza (Spanish flu, as many call it) is possibly one of the deadliest outbreaks in history. 
Experts aren't sure where the virus originated. It's hypothesized to have started in Asia, while some do say it began in the Iberian Peninsula. That's why some historians or researchers called it the Spanish flu. It's also named as H1N1 because the virus came from an avian origin.
At the time, you had the Spanish flu if you exhibited these symptoms:
Chills
Fatigue
Fever
Blue skin
Fluid in lungs
According to the Centers for Disease Control and Prevention (CDC), the first wave of the outbreak in the United States started in March 1918. The disease was so infectious that it spread to different continents in six months. By October 1918, over 195,000 Americans died because of H1N1 influenza. One of the most surprising findings of the 1918 influenza that it even killed healthy individuals between 20 to 40 years old.
Researchers and scientists only gave an estimate as to how many died from the virus. Estimated deaths were between 50 to 100 million, while there were over 500 million people infected globally. Taubenberger and Morens believe that the mortality rate was 2.5%. Besides, History suggests the death toll for the H1N1 virus claimed more lives than World War I.
H2N2 (1957)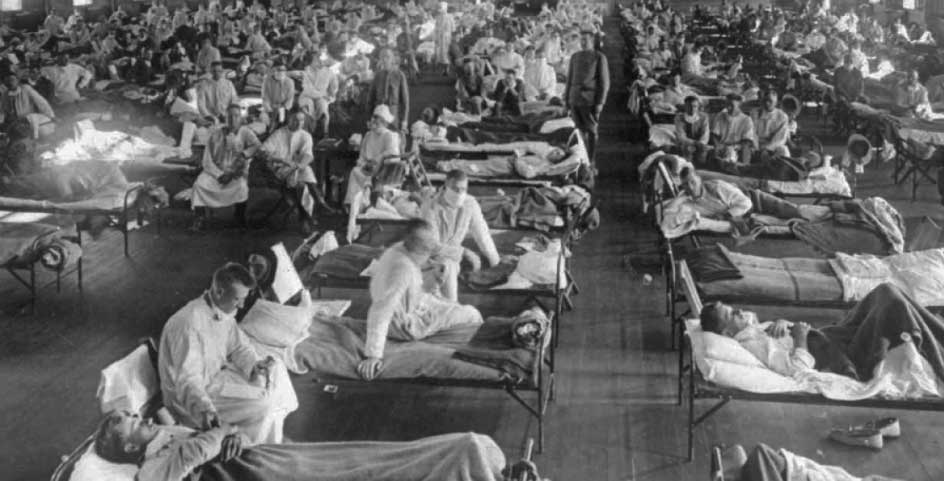 The CDC reports that the new influenza strain was in Singapore first then spread to Hong Kong. Its other misnomer is Asian flu since the virus spread in the region. Britannica finds that similar to viral outbreaks like coronavirus in 2003 and 2019, it first appeared in China and spread in the United States and the United Kingdom.
Most of the infected are the elderly, children, and pregnant women.
Those who contracted H2N2 had these symptoms:
This virus strain claimed over 1 to 2 million lives globally. There's no official case fatality rate (CFR) globally, but in a symposium paper by Dr. Payne, they estimate that it's less than 1% in England. Meanwhile, CFR for the young and elderly range from 1 in 2000 to 1 in 6000.
H3N2 (1968)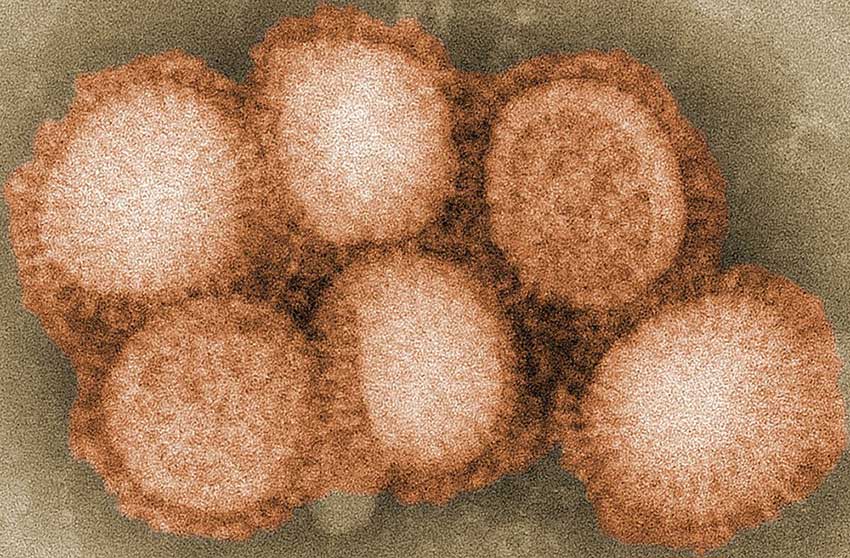 Another virus strain in Asia manifested ten years later. Some called it the Hong Kong flu. Many researchers suggest that it was from the same virus strain as the Asian flu. It spread to the United States in September 1968, with over 100,000 deaths in the country.
Similar to H2N2, there were over 1 to 4 million deaths worldwide. Symptoms of the 1968 Influenza are:
Fever
Chills
Tiredness
Muscle pain
It's similar to the viral outbreaks like coronavirus in 2003 (SARS-CoV) and 2019. The CDC says that this strain of influenza continues to infect as Influenza A (or the seasonal virus). 
Sino Biological states that the CFR for the Hong Kong flu is 0.5%.
H1N1 (2009)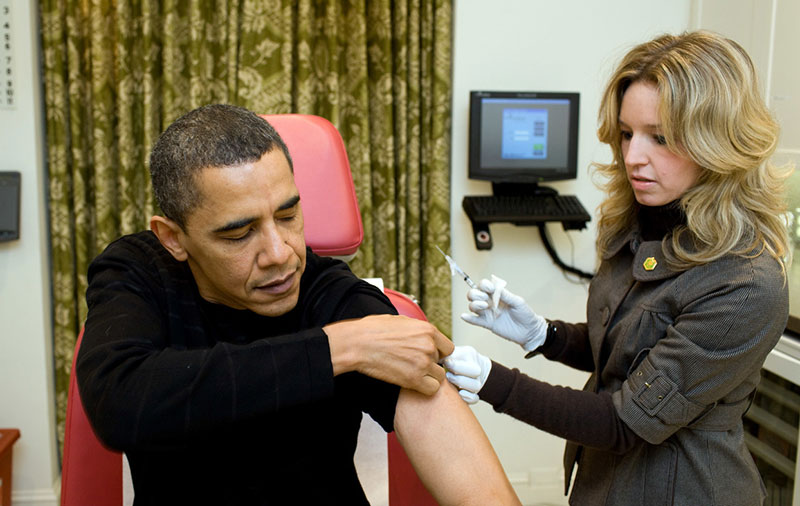 Six years after the SARS-CoV outbreak, a new flu virus strain emerged.
According to Krista Duda in Very Well Health, the first case of the H1N1 virus was found in a 10-year old girl in California. They add that it's a mix of swine, avian, and human genes. Based on the CDC timeline, WHO declared it a public health emergency on April 25 then raised the pandemic alert on April 27.

People at risk of contracting the 2009 H1N1 disease are the elderly, pregnant, immunocompromised, chronically ill patients, and children less than five years old. Those who had the 2009 H1N1 virus had some of these symptoms (alongside cough and body pain):

Runny nose
Sore throat
Loss of appetite
Fatigue
The CDC estimates that 0.001 to 0.007% died from respiratory complications. Plus, they also estimate that the death toll was around 151,700 to 575,400 worldwide. It's one of the viral outbreaks like coronavirus in 2019.
Ebola (2014-2016)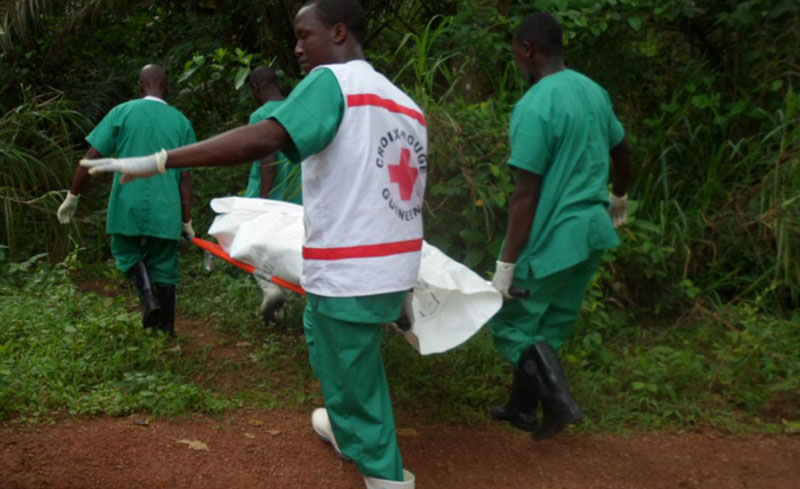 Aside from COVID-19, one of the most recent viral outbreaks in history is the Ebola virus outbreak in West Africa. Scientists first discovered the Ebola virus disease in 1976. There were no cases of Ebola in the '80s, but it reemerged in 1994 and has reemerged time and time again.

Those who contracted Ebola presented these symptoms:

Fever
Body pains
Muscle weakness
Sore throat
Headache
Plus, according to the National Health Service, the symptoms can last up to 21 days. Other symptoms that could occur are diarrhea, rash, and internal bleeding.
The 2014 to 2016 outbreak is significant because of reported cases outside Africa. The reported incidences for this outbreak were 28,652, while the death toll was at 11,325. There were only 11 cases of Ebola in the United States during this time. Only two of them died. WHO reports that the CFR is 50%.
Otakon Welcomes Writers Roland Kelts And Frederik L. Schodt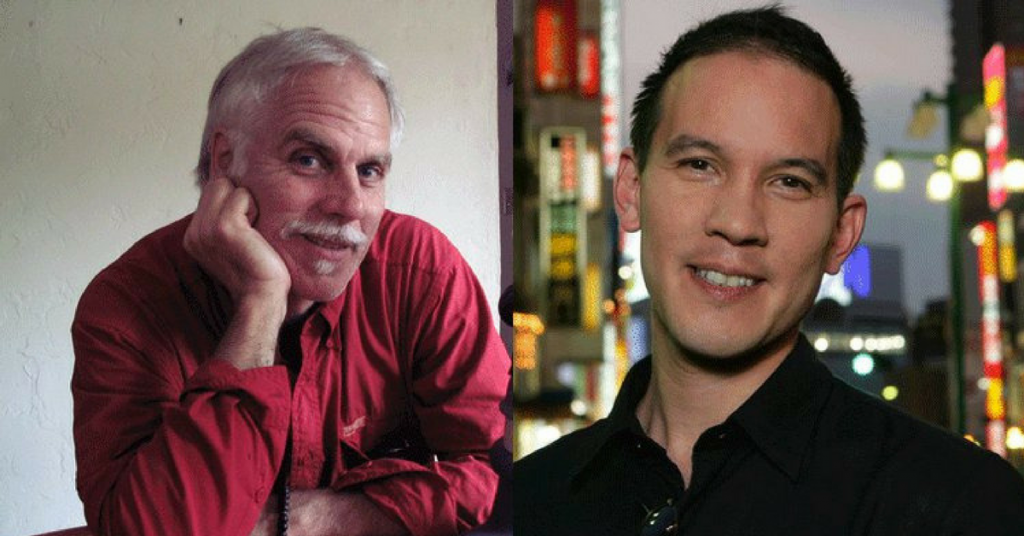 Roland Kelts, author of Japanamerica: How Japanese pop culture has invaded us, and writer, translator, and conference interpreter, Frederik L. Schodt have both joined as guests for Otakon 2017. Fans of the writers were thrilled for their appearance at the convention, as they share their most popular and influential works. Frederik writes exclusively on pop culture, technology, and history, while Roland is currently a 2017 Nieman Fellow in Journalism at Harvard University, where he is currently working on a new book. Both Frederik and Roland are devoted writers, with similarities in expressing Japanese culture in their writings.
While living in Tokyo and New York City, Roland writes for a variety of well-known publications that includes, "The New Yorker, Time," "The New York Times," "Harper's Magazine," "The Christian Science Monitor," "Newsweek Japan," "The Los Angeles Times," "The Yomiuri" and "The Japan Times," and is an authority on modern Japanese culture and media. His writings are spread throughout, though his recognition is from Japanese fans especially. Likewise, he is a frequent commentator on CNN, NPR, NHK, and the BBC. With additional lectures for TED Talks in Tokyo and The World Economic Forum in Tianjin, Roland is looking for various opportunities to share his work, in order to spread awareness to the Japanese culture.
Otakon is an annual celebration of Japanese and East Asian popular culture, with the title of holding in one of the largest gatherings of fans in the United States. In the celebration of anime, manga, video games, and especially music from the Far East, Otakon attracts like-minded fans. Created from devoted fans for fans, the staff is directed by an all-volunteer, unpaid staff. The conventions are solely for the purpose of celebrating and sharing Japanese and East Asian cultures.
Frederik is best known for his many works on manga that includes, "Manga! Manga! The World of Japanese Comics" (1983), "Dreamland Japan: Writings on Modern Manga" (1996), and "The Astro Boy Essays: Osamu Tezuka, Mighty Atom, and the Manga/Anime Revolution" (2007). He has won numerous awards for his talent in the past as a result. In 2009 especially, the emperor of Japan awarded him the Order of the Rising Sun, Gold Rays with Rosette, for his success in introducing Japanese popular culture to North America. His most influential work gave recognition to both him and to what Japan has to offer.
As of recently in 2013, his book, "Professor Risley and the Imperial Japanese Troupe: How an American Acrobat Introduced Circus to Japan—And Japan to the West," won the Circus Historical Society's Stuart Thayer Prize. Doing so, for the last three years, he has served on the executive committee of the Japan International Manga Award. Additionally, he is an active translator and has worked on much well-known manga series, as well as novels including Yoshiyuki Tomino's "Mobile Suit Gundam" trilogy.
Frederik has been involved in spreading Japanese culture and will continue as he attends Otakon 2017. The convention holds determined fans who wish to express their culture with other similar people. In Otakon 2017, writers Roland Kelts and Frederik L. Schodt are invited to continue the tradition. All while cementing their writings and work to Japanese culture, the awareness can now be shared in North America.
Otakon will be continuing their gatherings next year on August 10-12 at the Walter E. Washington Convention Center, Washington D.C.
The Ultimate Gift Guide For Techies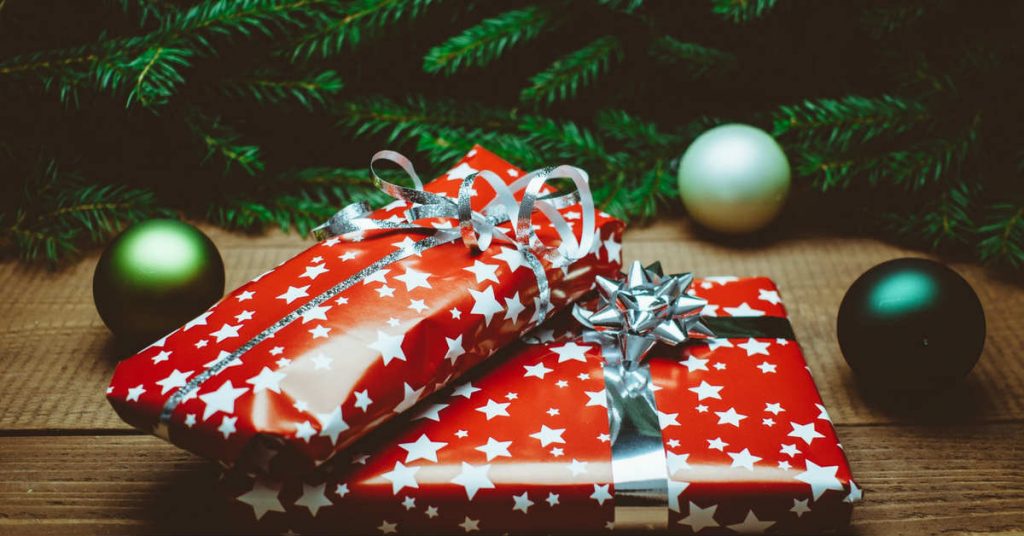 Gift giving is either a pleasant or overwhelmingly pressuring experience. There are various types of people to shop for and it is difficult to indicate their interest. More complications arrive as an entrepreneur, there is simply no time to look for gifts. Fortunately, with new and improved technology products being released, the search for gifts are located here with the Ultimate Gift Guide for Techies. Everyone is an announced techie now in modern times with the release of newly different products. With the new iPhones, Qi charger, and more, no matter their level of tech-knowledge, these are the perfect gifts for techies.
Sewell Direct Mos Pack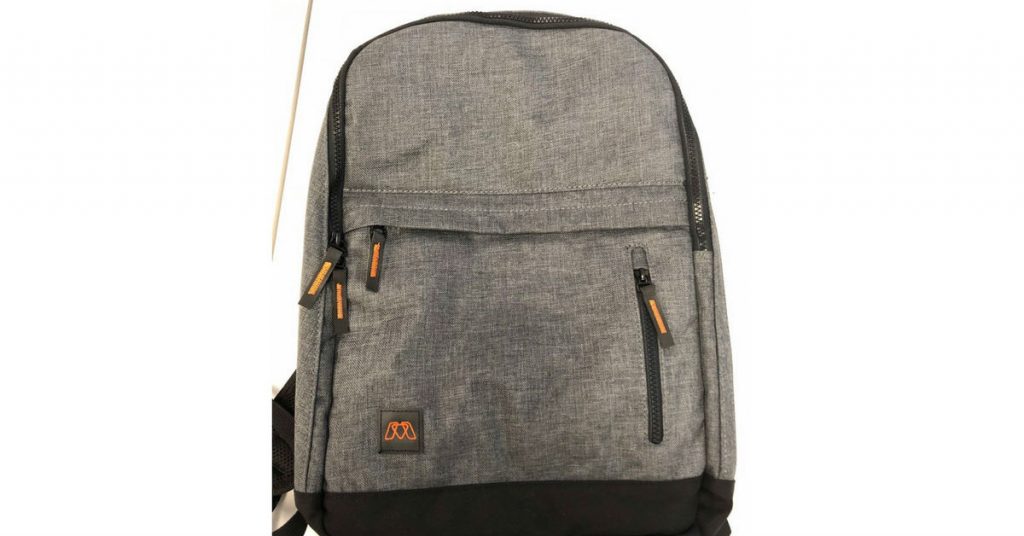 The Sewell Direct Mos Pack carries all of your electronic devices in an organized fashion. It is the backpack that allows you to plug in to charge your laptop, tablet, and more. The charging mechanic of the backpack didn't seem to be that useful at first but after a bit of adjusting it was convenient and quick for me to unload my laptop and begin work. The one thing I want to have seen was the ability to have the charge stay stationary since it was sitting in an uncomfortable position in the bag, additionally, I had a protector on my laptop making it unable to fit into the dedicated pocket for the laptop. With its durable and rigid designs, I can safely say it could protect my laptop and with all the custom navigation with all the wires I had, the organization was easy. Especially the top pocket, which held my most used items and was quick to access most importantly.  
Choetech Qi Charger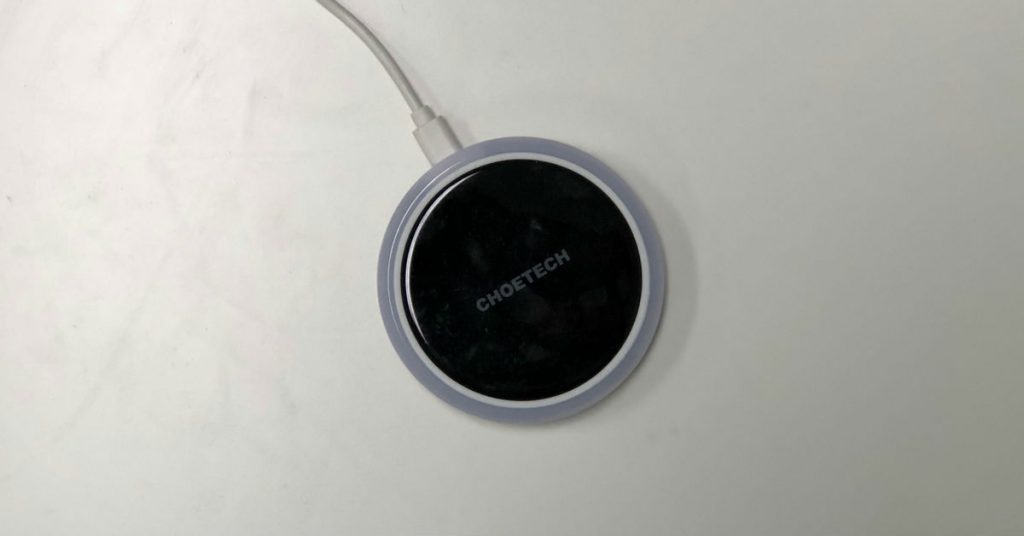 Choetech reveals their new wireless charging system for the iPhone X with the Choetech Qi charger. Upon initial review and opening the box, the overall quality was lacking, but after placing it on my desk, I can't stop using it. A few weeks back, I purchased the iPhone 8 plus. Yes, I know. Judge me., One of the leading selling factors for me was the wireless charging. I never knew I needed the wireless charge, until using it. At my office desk I have the core nerd essentials, funky pop toys, legos, computer stand, keyboard, and my Choetech charger. I use the wireless charger primarily in the office and can grab my phone and go as I wish.
I decided to go a step further and take the charger home with me. I placed it on my nightstand and in order to indicate if my phone is charging, you are met with a rather dim light. Contrary to their competitor product, ROCK qi charger which has an extremely "loud" light that turns an entire darkroom light.
After leaving the phone on the charger overnight, I did notice my phone was considerably hot. Not drastic, but it was indeed warm to the touch. I found with this product, it's best to use the device in an office setting that promotes the use of place and grabs.
Incase DJI Mavic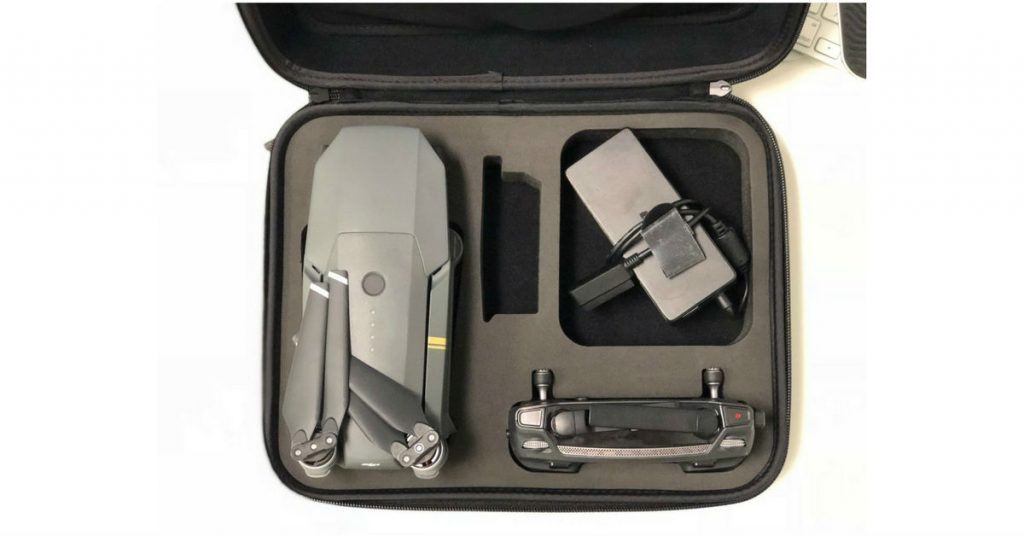 Incase contains various technology products that are subdue. This is by far the best case for any magic pro users. Upon opening the case, you immediately see the foam casing that will secure the magic pro, controller, extra battery, and various items in it's case. The foam casing layout alone is enough to already win as best in class, but not to mention there is additional space to store things like extra propellers, entire charging unit, and more than likely a third battery (I did not try this personally)
The overall weight of the case was light and can easily fit on any carry on/check-in luggage or backpack. Upon testing, I accidentally dropped the incase carrying case and the magic was still securely tucked away, unscathed without a scratch.
Anker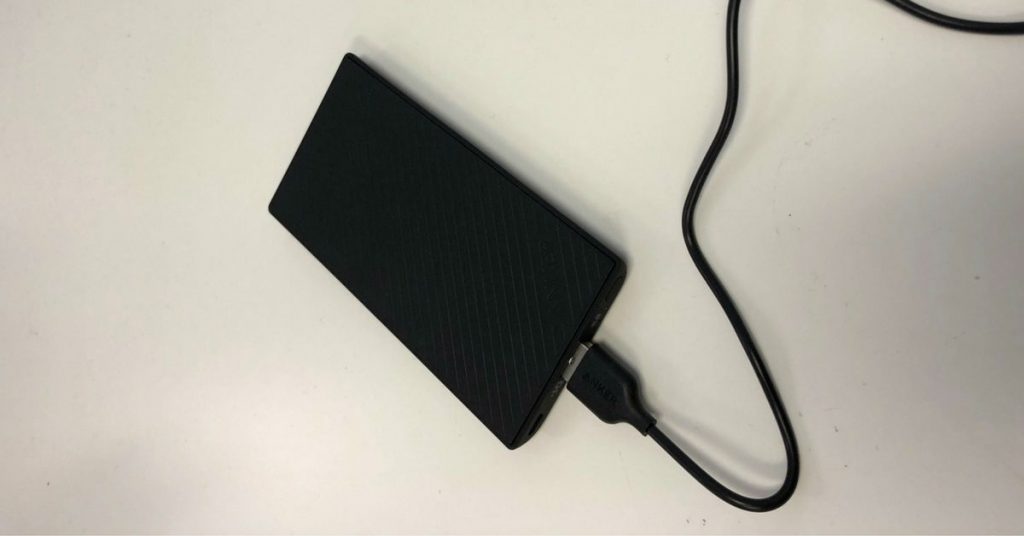 Anker's Powercore Slim 500 Charger is a light and compact battery. In offering a fast charge for both Androids and Apple devices, this is a gift for techies, travelers, and anyone who possesses a mobile device. Anker's slim charger is designed as a uniquely perfect size to carry with your phone. The weight also is light but the most impressive feature is within the speed charge to almost any device of up to 2A. 
Twelve South Hirise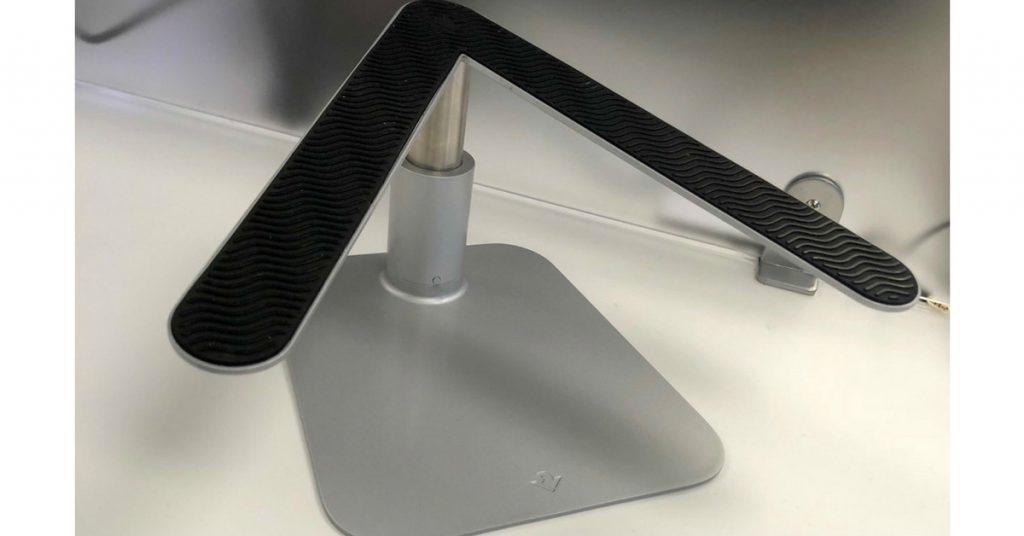 The height adjustable stand for MacBooks deliver a comfortable working position for the office, and at home. The Twelve South Hirise has a soft silicon grip to your laptop without damaging it, that is additionally attached to a V-shaped arm. With a structure that has an opening at the bottom with the V, this product allows complete airflow around your laptop in case of overheating. The adjustment lifts your MacBook between 2-6 inches above the surface to support good posture. This product prevents you from slouching and is perfect for tech entrepreneurs that are working on their laptops 24/7. The Twelve South Hirise allow entrepreneurs to get work done safely.  
Nomad USB Charging Hub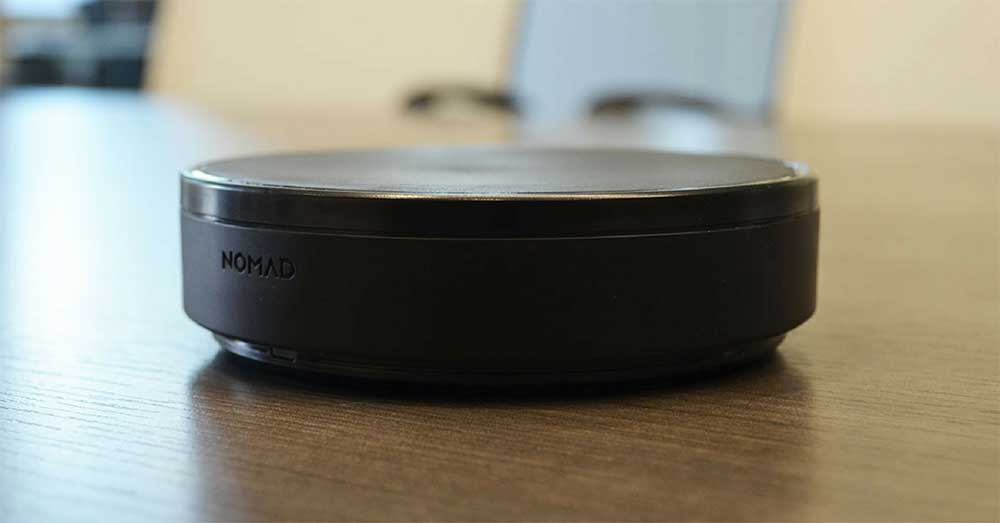 Tech entrepreneurs are on a constant move and are dependant on their phones. These mobile devices guide all communication and business activities so without it, entrepreneurs are inhibited from work. With the Nomad USB charging hub, you and the whole team can charge their devices from up to five different stations. The availability in multiple charging outlets allow users to destress about finding a station to charge their phones. Uniquely, the Nomad USB charging Hub has an ambient light sensor that mutes the LED indicator in the dark. 
Super NES Classic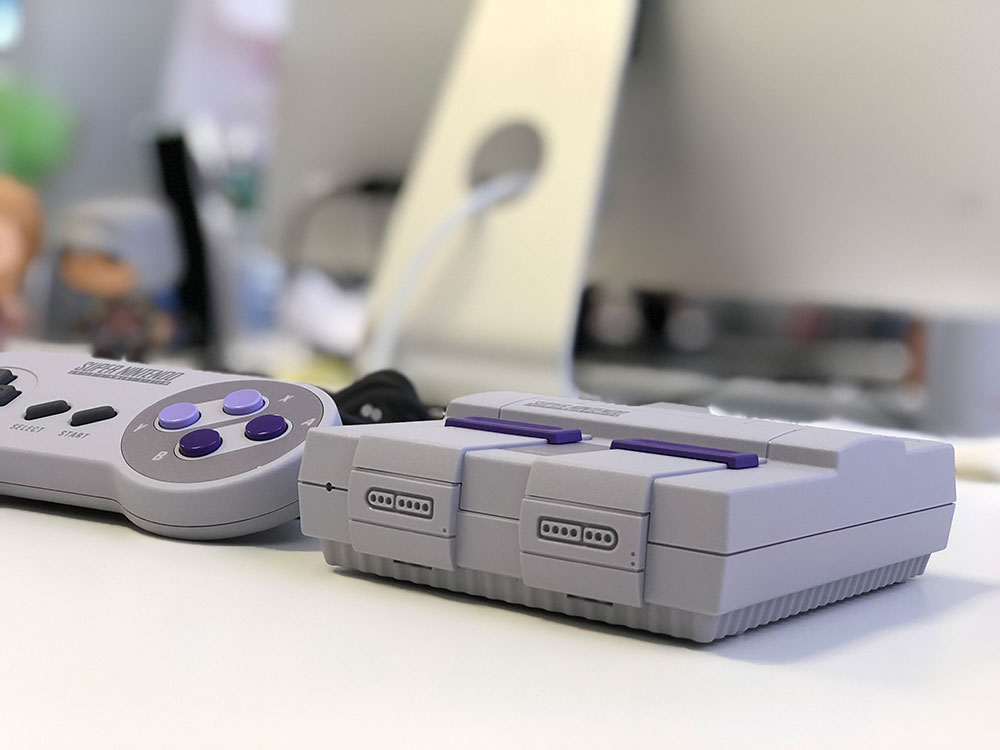 A collision of modern technology with classical components, the Super NES classic is a nostalgic gift to receive. To fully relive your childhood, the gaming system offers the Super Mario RPG, Donkey Kong Country, Street Fighter, and more games from the original Super Nintendo. The product has a SNES Classic Edition Console, two controllers, AC adaptors, and HDMI cables to come along to complete the purchase. There is an additional HDMI cable to grant access to play the games on your television.