Top Nintendo Switch Games Coming Out This Year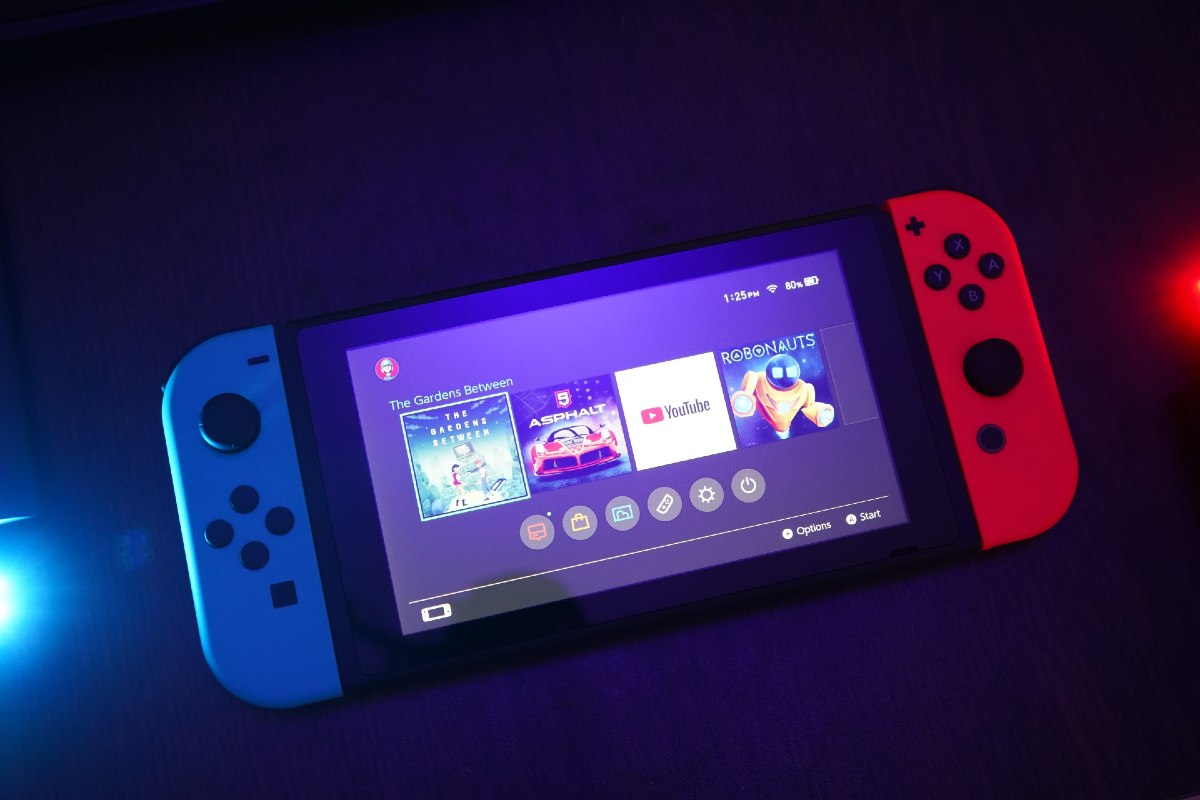 2020 is almost over, but there are still new games that Nintendo Switch released this year. That's good news considering that we've been bombarded with not-so-good ones in the past months. Luckily, our assignment is to try out some of these and to recommend the best ones. Our job has never been this good!
Regardless if you are someone who enjoys adventure or a combat game, we have here a list for you. Let's cut the chase and get the ball rolling.
1. No Straight Roads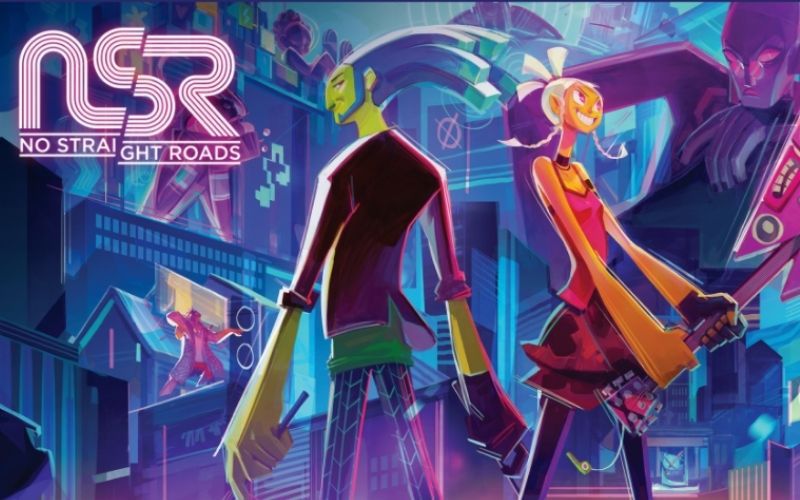 If you love playing games with rockstars on it, then No Straight Roads will surely fit your preference. Mayday and Zuke are on a quest to prove that rock can change the world.
The characters can go to different venues of artists and hijack high-profile concerts. That alone sounds like fun, doesn't it?
While it's not really considered mainstream, players have been telling that No Straight Roads surprised them with amazing adventures. Apart from the gaming experience, you will enjoy the music and, of course, the graphics.
Price: $39.99
2. Kirby Fighters 2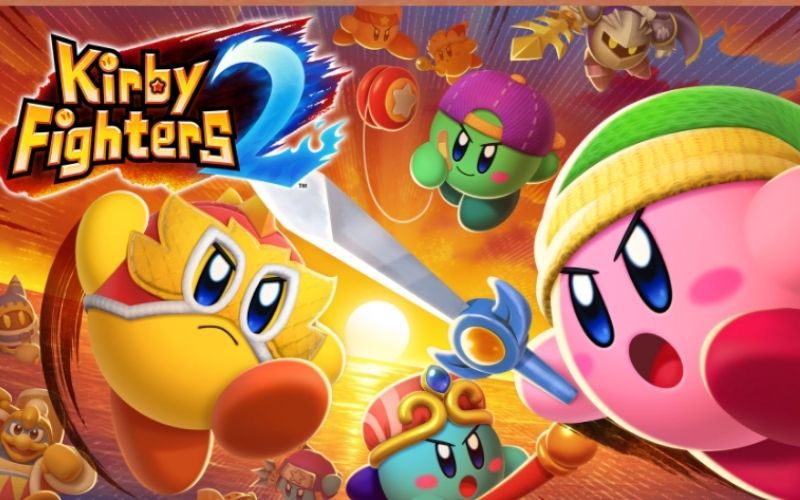 Let's now go to another game that Nintendo Switch released this year – the Kirby Fighters 2. Apparently, it is a fighting game. Well, the fights aren't exactly challenging, but it could be fun to play with your friends!
The story mode takes long hours to finish, making the game all worth it. They say that it's pretty much like Super Smash Bros but for kids and, of course, for Kirby lovers.
Price: $19.99
3. World of Tanks Blitz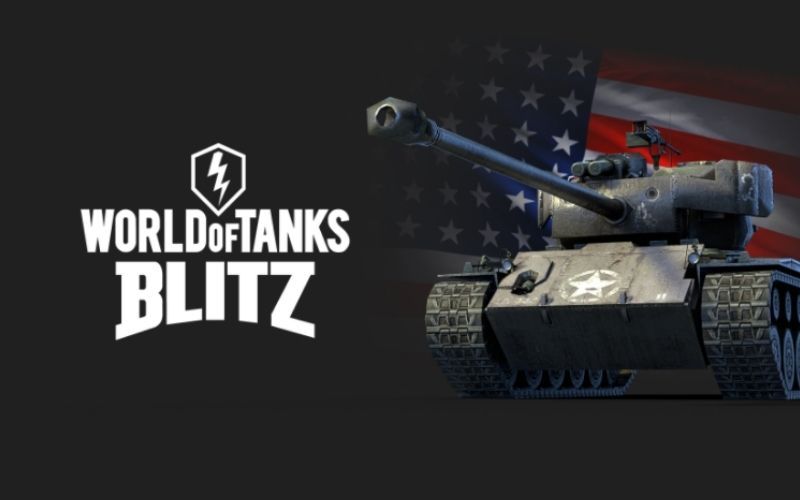 If there are free games to play, then why should we miss the opportunity? World of Tanks Blitz is a decent 3D Tank shooter game that you might want to try out. To begin with, it has around 10 million players online. That data alone tells us that the game is definitely worth a shot.
The tanks vary from another, and you will certainly appreciate its intricacies. However, if you are used to playing its PC counterpart, you can instantly notice the issues in terms of the progression.
Price: FREE
4. Raji: An Ancient Epic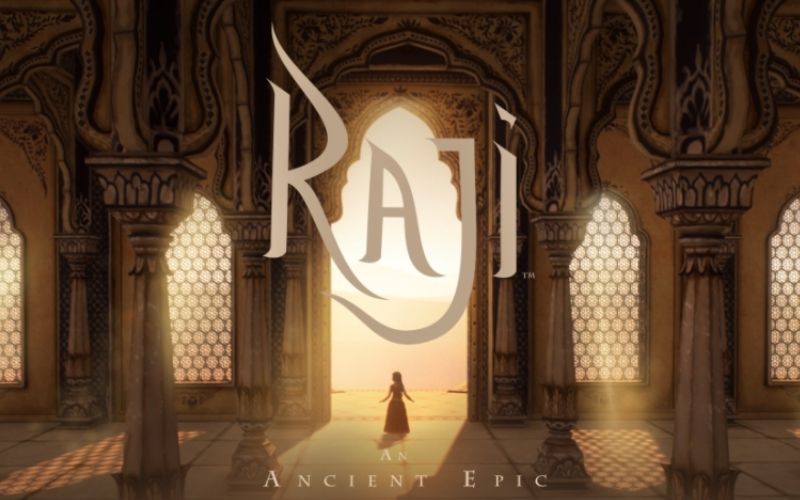 The game, Raji: An Ancient Epic, took years before the creators launched it to the public. But is it worth it?
The story revolves around a circus performer, Raji, who is on a quest to rescue his brother Golu. Golu was kidnapped by demons, which makes the entire plot even more interesting. If you love Hindu and Balinese mythology, then you will enjoy playing this game.
The downside though is that you can finish this game in a few hours. For those who are longing for more challenging quests, you might feel shortchanged.
Price: $24.99
5. The Long Dark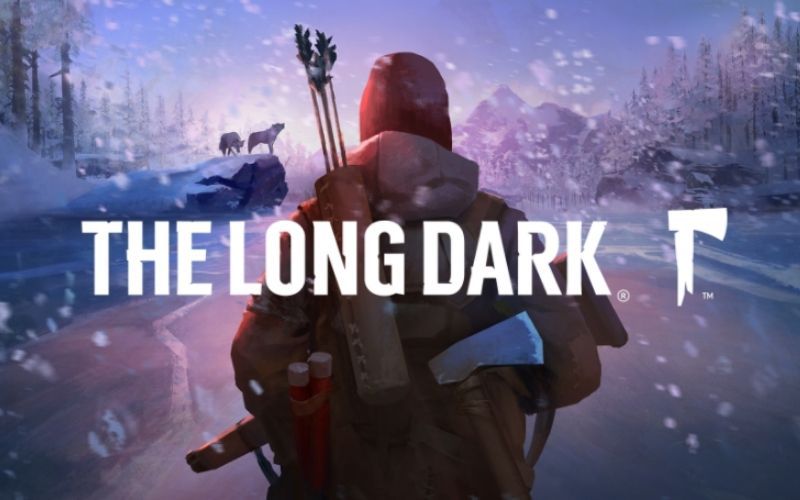 Are you a fan of games wherein you are challenged by fatigue, hunger, dehydration, and hypothermia? If yes, then we recommend playing The Long Dark. It's a good take on what an apocalypse looks like. And with the things going around the planet, this game can be a preparation for real life. Of course, that could be an exaggeration – or probably not.
It is an outstanding survival game where you need to collect as many things as you can. Think about finding clothing that you can layer to survive the extreme cold. You can also use your creativity by cooking your own food, hunting, and even finding a shelter.
Price: $34.99
6. Ori and the Will of the Wisps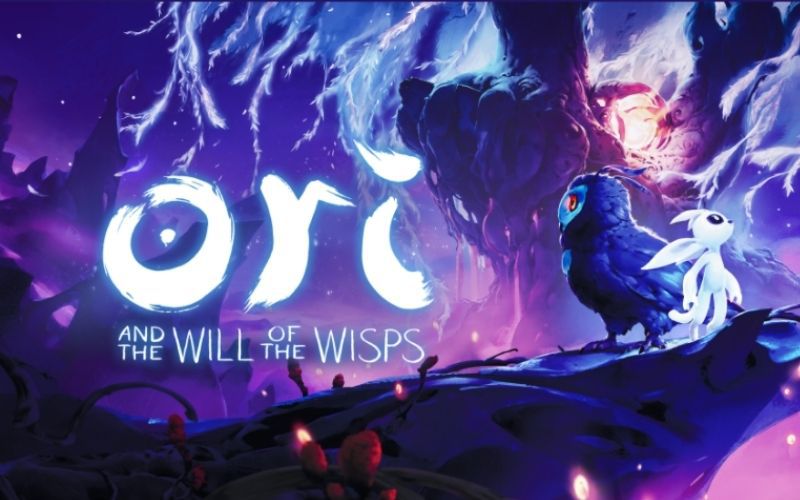 We've already reached half of our list of the best games Nintendo Switch released this year, and it would be such a disgrace if we don't add Ori and the Will of the Wisps.
Many Nintendo Switch players waited for the game, and it did not disappoint. The story starts with Ku and Ori crashing on a mysterious forest where they got separated. It is now up to Ori to bravely explore the dangerous forest and rescue Ku. Apparently, it isn't an easy quest, and a lot of mental energy is required. The story can get emotional, so be prepared for it.
Price: $29.99
7. Super Mario 3D All-Stars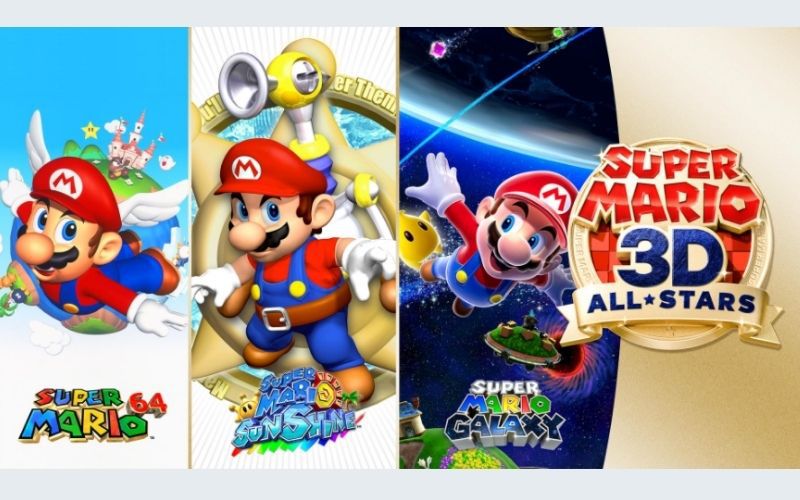 Who doesn't want Super Mario, right? This classic has impressed generation after generation, but does this game from Nintendo Switch live up to expectations?
For its price, you get to enjoy three games, which isn't a bad deal. These games are Super Mario's best adventures. This includes the Super Mario 64, Super Mario Sunshine, and Super Mario Galaxy.
Price: $59.99
8. Hades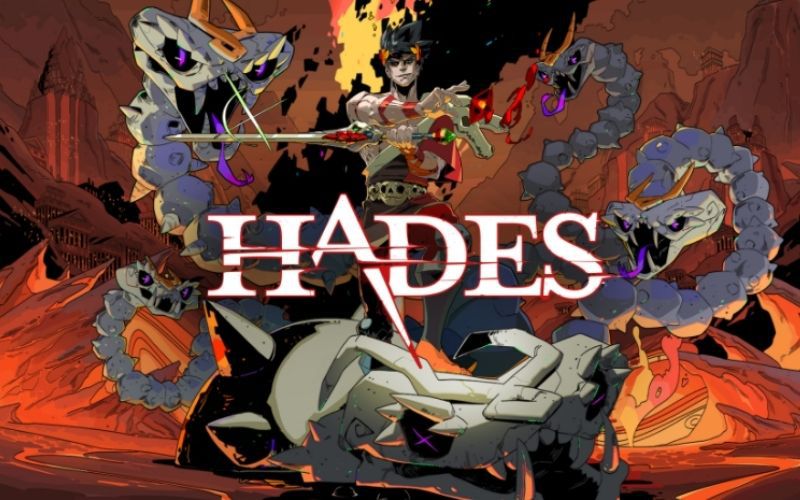 The last game in our list is Hades, which received outstanding reviews from experts and 'home gamers.' If you are looking for a game with superior mechanics, perfect music, and matching voice over, Hades should be in your option. In fact, we don't get tired playing this game over and over. The narrative is commendable as well.
Don't expect that it will be easy for you to break out of the Underworld. It can be addicting, and at the same time, you'd learn a lot about Greek mythology.
Price: $24.99
The Rise And Fall of SEGA: What The Heck Happened to Them?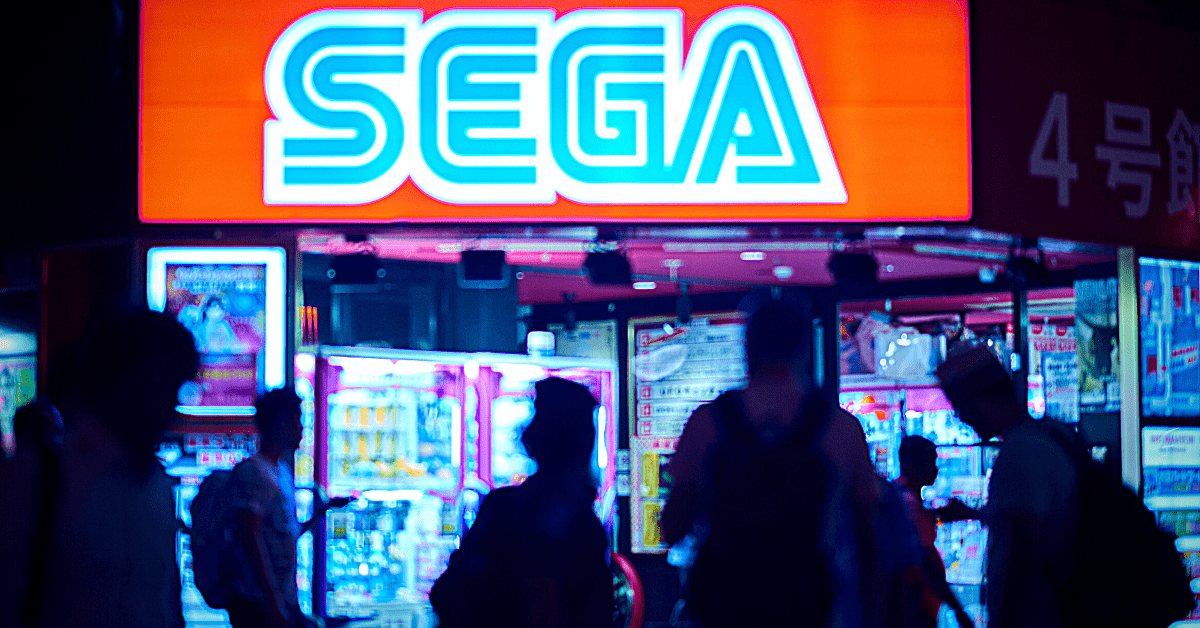 What first comes to mind when you think of Sega? Is it their old arcade games from the 60s and 70s? Their home consoles? Or is it the absolute masterpiece that was Micheal Jackson's Moonwalker?
Chances are, your answer was "none of the above." Instead, your answer probably involved a well-known hedgehog by the name of Sonic. Of course, everyone knows of their titular mascot. He's the fast, fun-loving, blue ball of fur. Best known for collecting power-up rings, and defeating the notorious Eggman. But there's more to this company than meets the eye. The story of SEGA is one of short-lived prosperity, uncharted potential, and a surprising loss of opportunity.
As much of a fan we are of Sonic, one has to wonder why SEGA isn't known for more. To answer that question, we gotta take it back to the very beginning. This is the rise and fall of SEGA.
How it All Started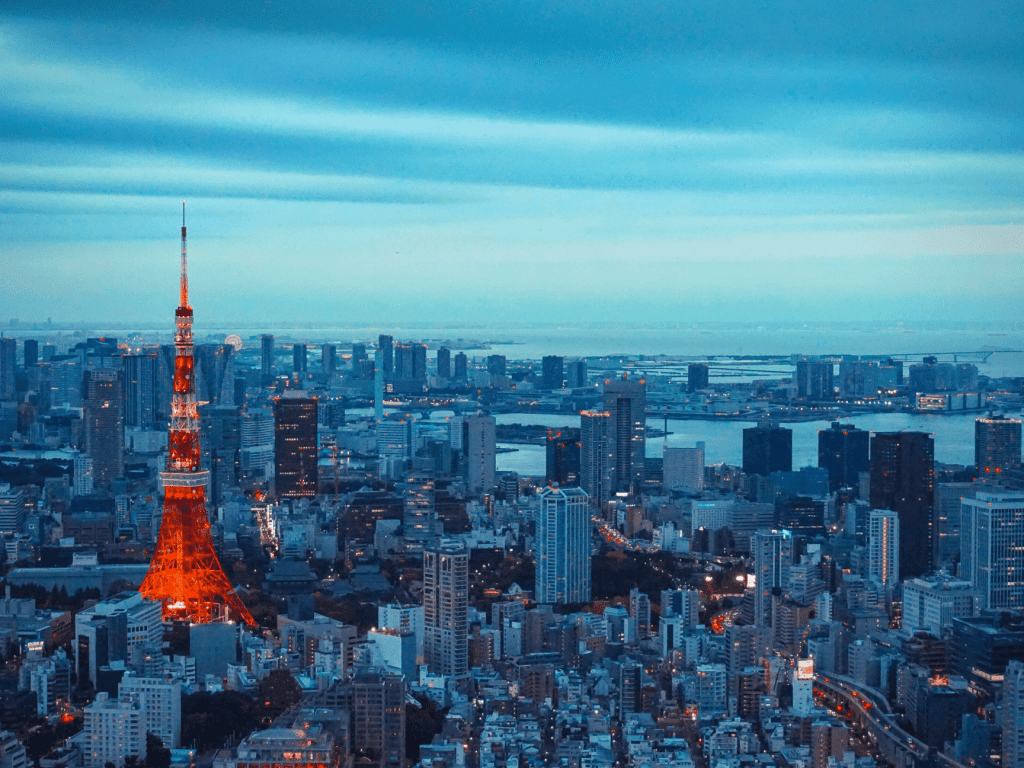 Surprisingly enough, SEGA started out as two different companies. Companies that didn't even focus on video games. You see, in 1940 there was this small company located in Hawaii, called Service Games. They were best known at the time for selling slot machines and jukeboxes for the American soldiers. Soon enough the company relocated to Tokyo, Japan.
It was there when they met with another small American company, Rosen Enterprises. They ended up merging together, and forming SEGA Enterprises. The cool thing about this name is that SEGA is derived from the first two letters of each word in "Service Games."
SEGA mainly operated in Japan but they also had headquarters set up overseas. Most notably, they had an American establishment. Throughout the 1960s, SEGA began to create their own arcade machines that were relatively successful. Expensive, but still proving to be popular.
Growing Tensions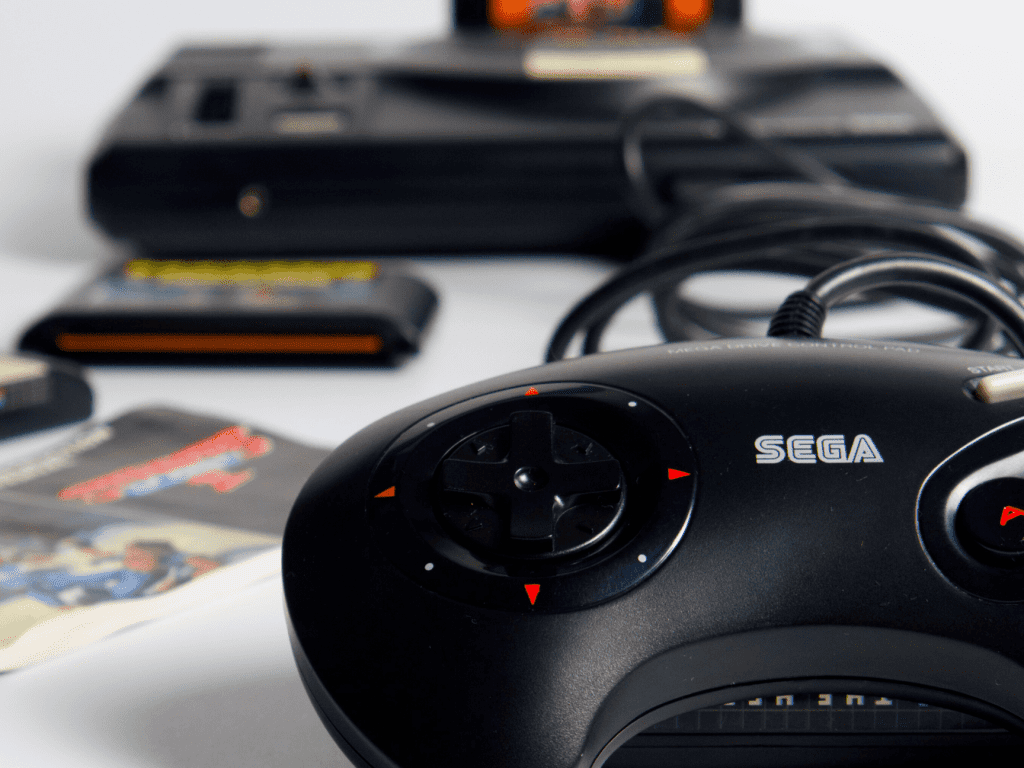 As technology evolved, so did the company itself. In the 1970s, they generated a plethora of successful arcade games. Soon enough, SEGA wanted to dip its toes into the world of home consoles. This is where they started to face some trouble. You see, by the 1980s, the home counseling industry was crazily oversaturated. It was very hard for them to compete.
And still, with all of the competition amongst game consoles, there was one that stood on top. And you know it wasn't SEGA. It was Nintendo. Nintendo was the main shareholder when it came to the video game consoles in the 1980s. For a long time, it has dominated the market. And for a while, SEGA wanted to create something that could compete with them.
Add even more fuel to the fire, Nintendo and Sega once released a new console same day. Though of course Nintendo's gained much more success. Continuing to develop technology and games, SEGA experimented with multiple mascots that could potentially rival Mario.
Nothing truly stuck until they created what's known in America as the SEGA Genesis. Probably their most successful gaming counsel to date. The SEGA Genesis was moderately successful at the time, though still didn't sell too well.
SEGA realized that they had to bring something totally different and out there to rival other counsels. Something that would change the scope of their company forever.
Introducing: Sonic The Hedgehog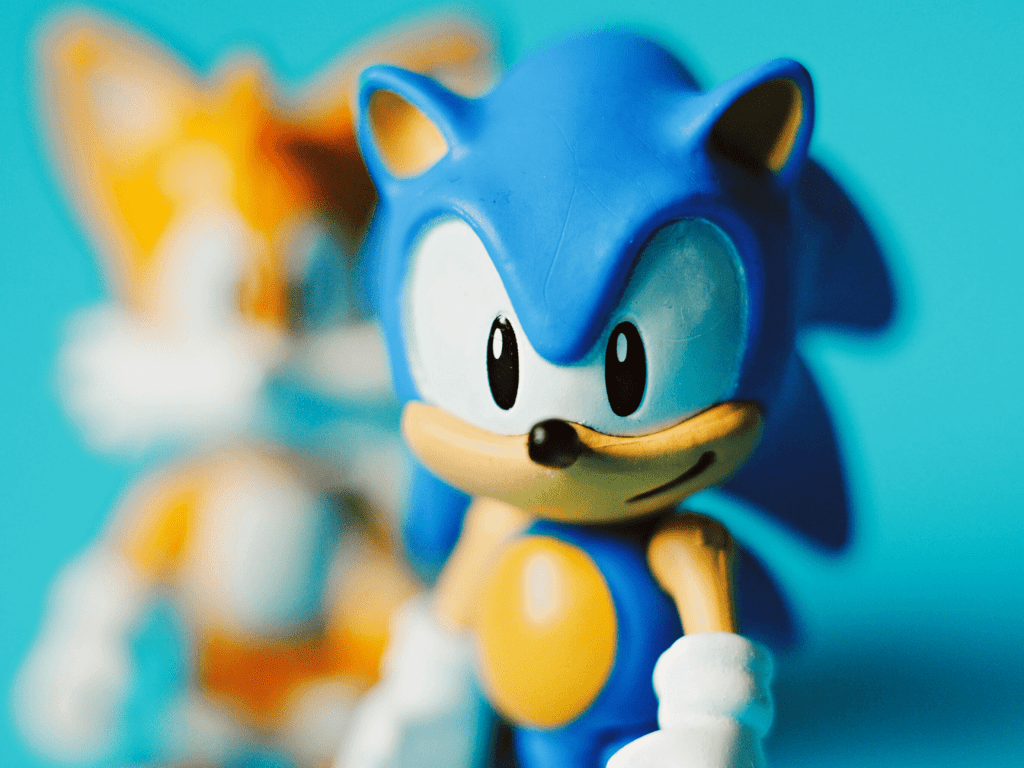 The original Sonic the Hedgehog is a platformer game, released in 1991. Though to understand how we got here, we must take it back to 1988. Remember when I said that Sega was in the interest of creating a character to rival Mario? Yeah well, this process went on for 3 years. And that's where Sonic came in.
Sonic was created by Naoto Ohshima. His idea prevailed against the slew of suggestions involving armadillos, kangaroos, and squirrels. Basically, they wanted to create an iconic character, among the likes of Mickey Mouse.
Meanwhile, SEGA America was desperate to find a way to give it's brand a leg up. They contacted Tom Kalinske; a well-known figure who's worked in the toy industry, and knew quite a bit about product branding.
When offered the position as the new president of the American division, Kalinske was promised to have full control. He was to do whatever he wanted with SEGA America.
Now from my perspective, that sounds like a cool ass deal. I mean, the control freak in me LOVES the idea of power over everything. So of course Kalinske took the freaking deal. I would too. And once he got on board he made a total of 4 suggestions.
First, he wanted to throw out the current game that came with SEGA Genesis, and replace it with Sonic the Hedgehog. Then, he wanted to lower the price of the system overall. He wanted SEGA to rebrand itself as hip, cool, and edgy. And he wanted to create games that resonated with a western audience.
When Sega Japan got ahold of these requests, they HATEDit. Though reluctantly, they went through it with Kalinske's plan.
Sonic was marketed to be the punkish rival to the goody-two-shoes Mario. And boy, did it work. Sonic is what games Sega its name. The company blew up with this new marketing strategy and its unique character. The Sega Genesis blasted its way into the mainstream gaming industry. Just as they wanted.
Of course, we wouldn't be here today if things didn't go astray. Unfortunately, things didn't stay all that great for SEGA.
The Fall of SEGA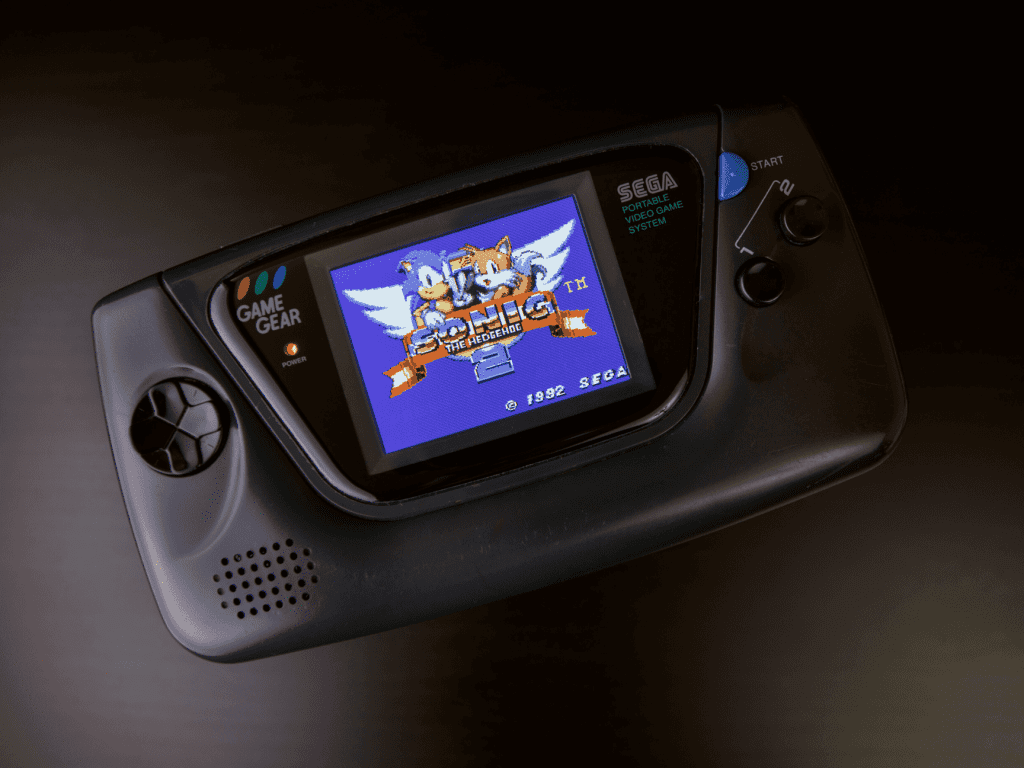 As technology continued to evolve, SEGA tried to evolve with it. They released numerous experimental projects, including the SEGA CD and the Game Gear. Most notoriously however, SEGA was very excited about releasing their newest console, the SEGA Saturn.
Perhaps the biggest setback what's the constant head-butting between SEGA America and SEGA Japan. Back in America, Kalinske wanted to collaborate with other companies to improve on Sega Saturn. But SEGA Japan wasn't really having it. They turned down multiple collaborations that would ultimately provide the hardware needed for a successful consolel release. Kalinske pushed for in offer with Sony. Show me wanted to manufacture a piece of Hardware with SEGA, and then proceeding to create games in collaboration with each other.
SEGA Japan, however, was stubborn. They had the idea for Sega Saturn, and they were sticking to that. Such a shame, really, because what Sony was creating ended up becoming known as the PlayStation.
SEGA vs. PlayStation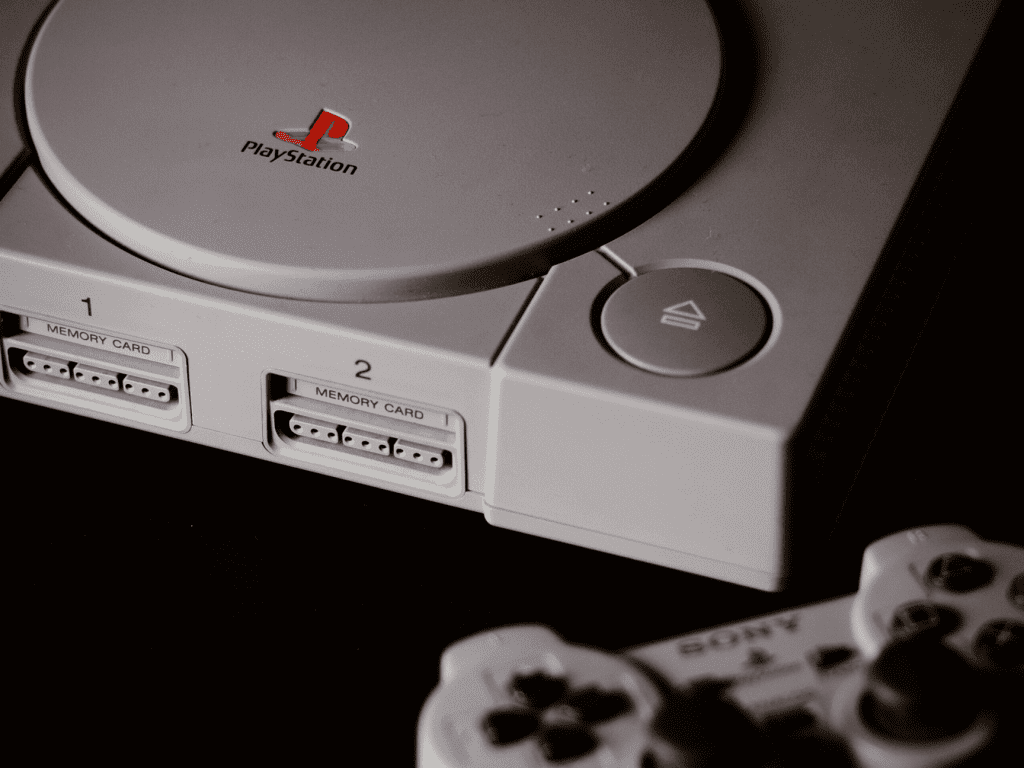 So, around the time of Sega Saturn, they were facing some pretty big, competition. In the American Market PlayStation was also advertising itself as edgy and cool. Only this time it was made worse considering the fact that PlayStations were targeted at older people rather than kids. This meant that they could advertise with munch raunchier content.
On May 11th, 1995, SEGA made a mistake at a Los Angeles video game conference. They excitedly announced the release of the Sega Saturn for $399. It was already on shelves, while the upcoming juggernaut that was PlayStation was still in the works.
What they didn't think about was the fact that PlayStation executives had yet to make a speech. So, once SEGA got off stage, Sony was up next. The Sony spokesperson simply walked up on stage, and said this before immediately walking off;
"$299."
In a way, SEGA never quite recovered from that ultimate diss. Yeah, it may sound like just a funny one off situation, but this is what set the gears in motion for PlayStation's success. Due to the console not releasing just yet, they were able to build up hype and momentum. They also focused on tweaking their games and software so that it could compete with SEGA Saturn.
Safe to say, the gaming console which SEGA was so excited for flopped. And they missed a huge opportunity to work with Sony on developing the PlayStation. Not too long after this situation, Kalinske decided to step down. I would too, Kalinske. I get it.
It had a few other projects since then, such as the Dreamcast. But ultimately, they were not able to rival their competitors.
Current Times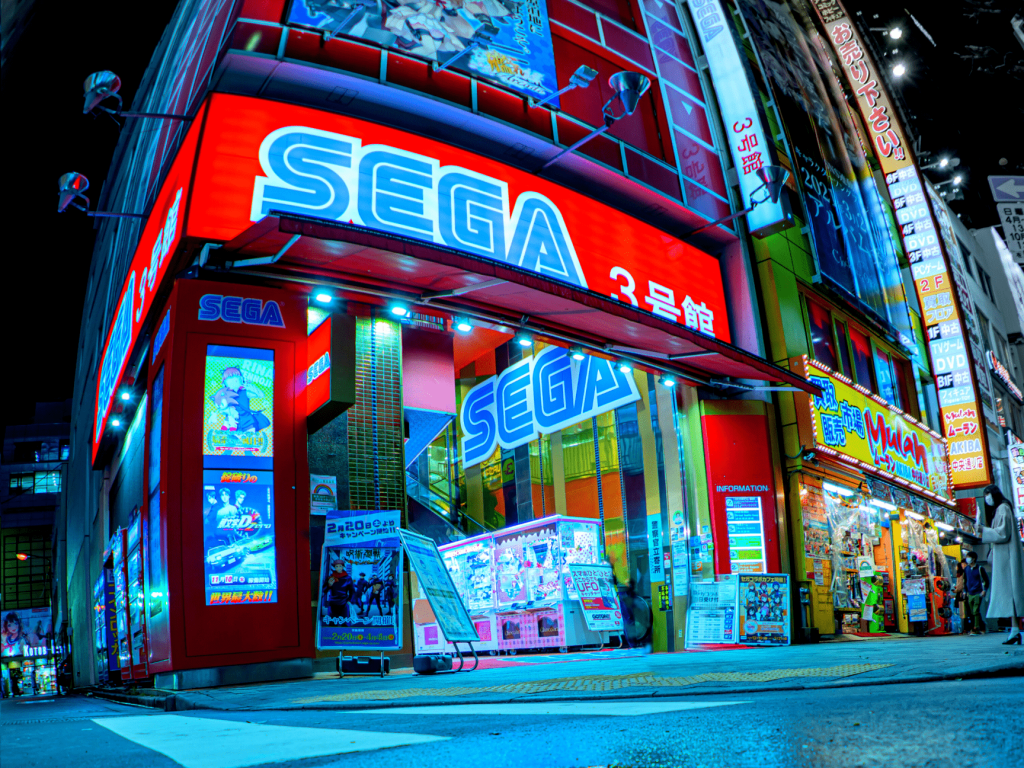 As of 2022, SEGA is known for producing video games. And that's about it. No more consoles, and no more trying to outdo competitors. Instead they focus on their Flagship character Sonic the Hedgehog. They create games for many different platforms, including the Nintendo switch.
Sonic has honestly taken on a life of his own. He makes up the majority of SEGA revenue, with a long history of video games, comics, and even TV shows. Hell, SEGA was even willing to collaborate with Nintendo on multiple occasions. Anyone remember those Sonic and Mario games for the Wii? Cause that was the ultimate cross-over of my childhood.
Contrary to normal rise and fall stories, SEGA is still around and still achieving success in the industry. It's just not what they were originally going for. And you know what? That might be fine for them. Rumor has it that SEGA Japan has a new console in the works. If these words are true, SEGA we'll have a massive fan base ready for their return.
Grand Theft Auto 6 is Underway, Claims Rockstar Games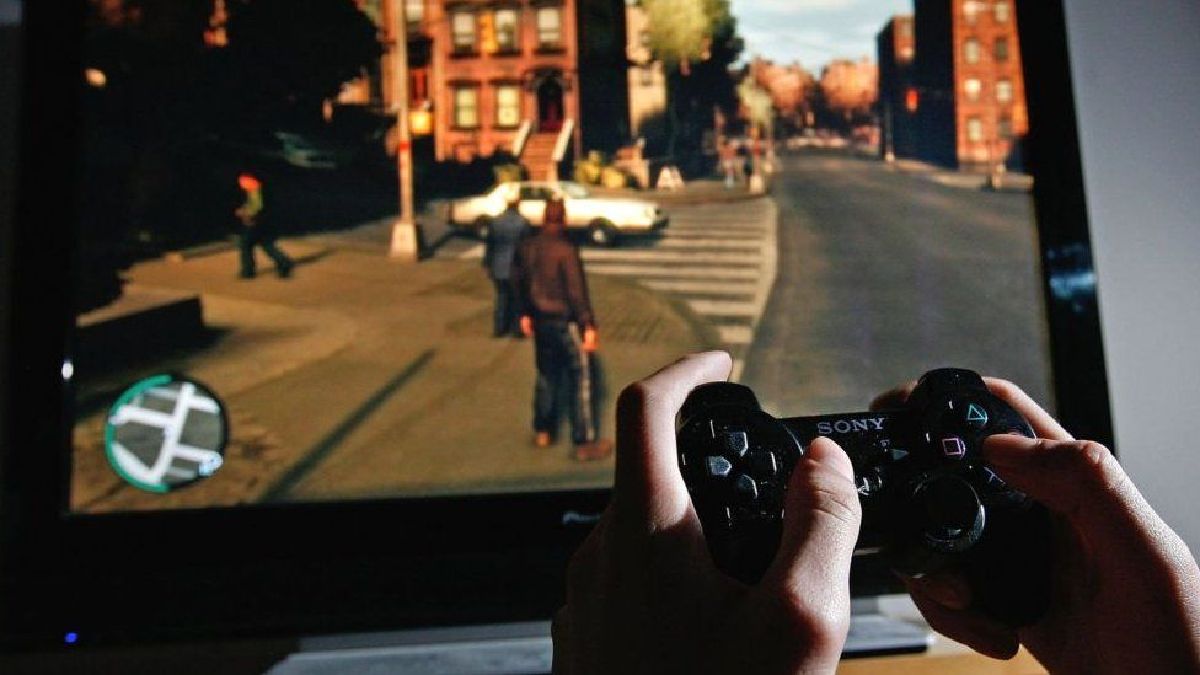 Will fans have something to look forward to this year or the next? Rockstar Games announces that Grand Theft Auto 6 is in "active development". However, the company didn't give further details as to when the game will make waves in people's homes soon.
Since launching the Grand Theft Auto 5 in 2013 and the Grand Theft Auto: The Trilogy Definitive Edition in November last year, fans are now raving about a new GTA 6 this year or the next. But Rockstar Games does not commit to a set date or month as to when it will be playable for avid gamers.
It has long been kept under wraps by Rockstar Games. But now the company announces that Grand Theft Auto 6 is underway. GTA 6 is the sequel to GTA 5, considered the most profitable game in history. 
A MarketWatch report documents the hugely popular GTA 5 and its record-breaking sales. The report shows 90 million global sales and a total of around $6 billion in revenue, outperforming other games in the industry such as Call of Duty, Black Ops, or Modern Warfare 3.
This massive number puts some music, film, books, and other entertainment products' sales to shame. Gone With The Wind and Star Wars sales were around $4 billion, while Avatar made $2 billion in sales, which is not even half the sales of the Grand Theft Auto 5.
Grand Theft Auto 6 makes up for rocky launch in November 2011
Will fans expect better visuals and a bug-free game after the launch of the Grand Theft Auto: The Trilogy Definitive Edition last November 11, 2021? We certainly hope so.
Rockstar faced public backlash last year for numerous bugs and issues. Plus, fans also claimed the remastered visuals were highly disappointing.
The trilogy was supposed to be remastered versions of Grand Theft Auto 3, Grand Theft Auto: San Andreas, and Grand Theft Auto: Vice City sold as a bundle. However, it left fans scratching their heads and putting up memes criticizing the game on social media due to many problems.
Although Rockstar Games apologized for this fiasco, which also led them to pull out the game from sale, the company is now bouncing back with a newly improved and more exciting Grand Theft Auto 6.
GTA 6 will be playable on both the Xbox Series X and Playstation 5, and it's only a matter of time before avid fans will get to be heroes of their own play. After the media title backlash last year, Rockstar will focus more on making GTA 6 better than its predecessors.
GTA 6 in Active Development
Although few details are provided, Rockstar promises that Grand Theft Auto 6 is in "active development." There is also no information about the game's setting, which is essential for GTA's success.
Some speculations report that gamers and fans should be holding their horses until 2024 or 2025. In a statement, Rockstar Games said, "With the unprecedented longevity of GTA V, we know many of you have been asking us about a new entry in the Grand Theft Auto series.
"With every new project we embark on, our goal is always to significantly move beyond what we have previously delivered." Rockstar also said they will share more details of the game when they're ready.
So while GTA fans wait for the next big launch, they'll just have to sit back, relax and let Rockstar create yet another adventure-filled Grand Theft Auto that will have gamers riveted to their seats.
For other gaming news, read more here at Owner's Mag!
Oculus Quest 2: Meta To Talk About Children's VR Safety With UK's Data Watchdog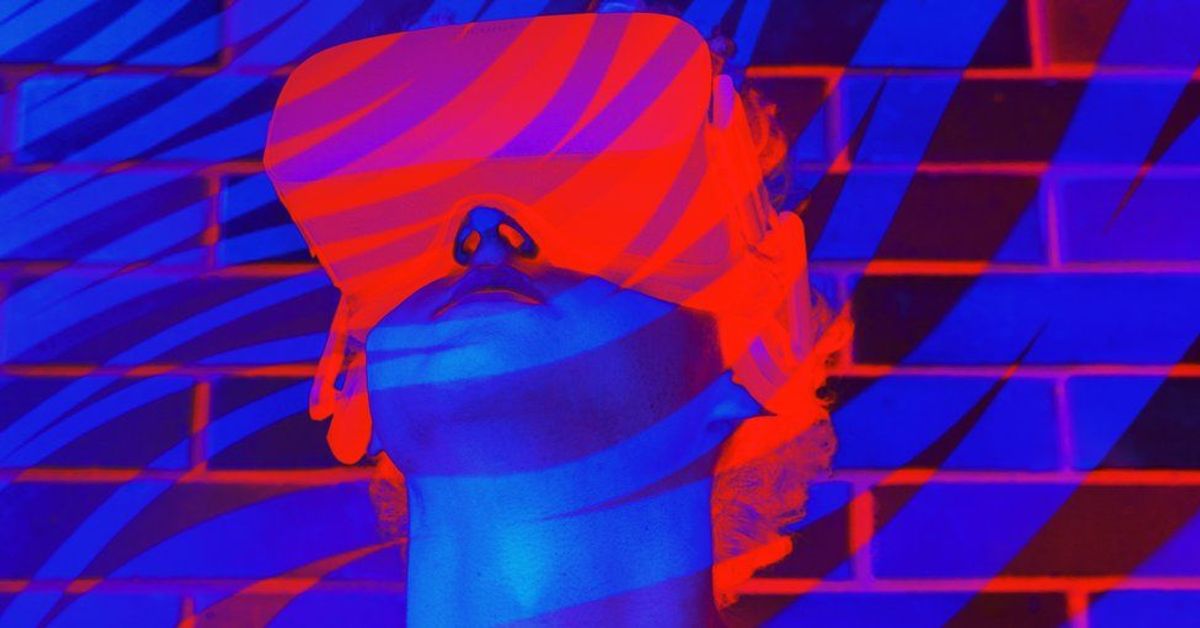 Meta, formerly Facebook, developed its virtual reality (VR) headset into a fantastic gaming console. It is an excellent product, but it's not intended for younger kids.
The Information Commissioner's Office (ICO) is set to discuss with Meta about Oculus Quest 2 safety. ICO is the UK's independent authority established to protect individuals' information rights and data privacy.
The ICO wants to clarify whether Meta's VR business complies with their children's code. The code aims to ensure that kids can access online services appropriate for their use. An advocacy group recently found evidence of harassment of below 18-year-olds in a popular third-party virtual reality chat app.
Meta states that they are working to implement the code with the ICO. The company said they are committed to meeting ICO's guidelines and the regulations stipulated in the code. Likewise, Meta is willing to provide young people with age-appropriate experiences.
Users of Oculus 2 should be over 13 years old, and the company's recommendation says: Adults should monitor how their children use the said device.
However, Beeban Kidron, the author of the children's code, was concerned that the safety tests were insufficient. She told the Guardian that the kids using VR headsets could access chat rooms and other risky features. She added that children could access the chat rooms by ticking a box declaring they meet the minimum age requirements.
Virtual Chat
The Center for Countering Digital Hate (CCDH) raised the issue of child safety in VR. The campaign group analyzed the popular third-party app called VRChat. The app works on several platforms, including Oculus, accessible in the VR headset's app store.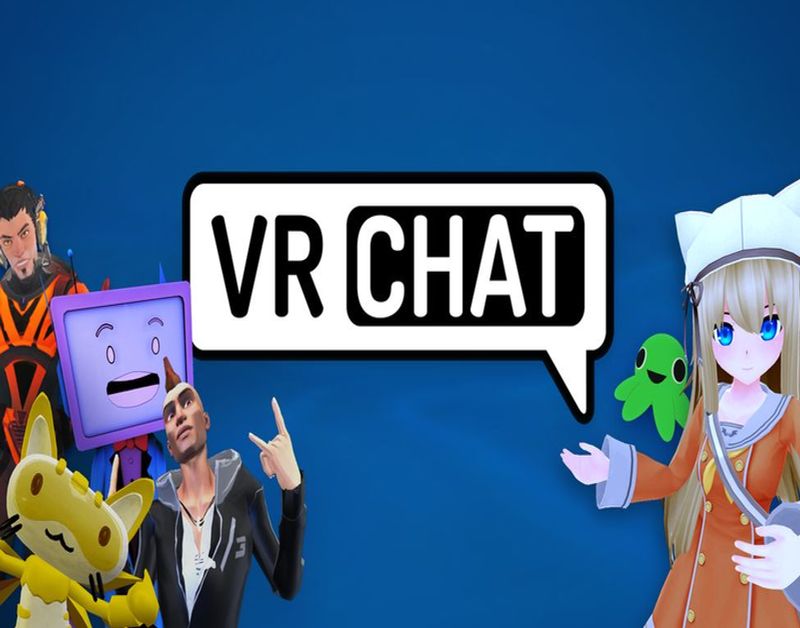 Based on CCDH's research, there were pieces of evidence that under-18s using virtual chat were:
Exposed to graphic sexual content
Among users who experienced bullying, abuse, and sexual harassment
Prepared to repeat racist smears and extremists talking points
The BBC has contacted VRChat for comment pertaining to Oculus Quest 2 safety. According to Meta, VRChats' community guidelines say that "harassment and pornography are not allowed." Also, "it doesn't allow hate speech including language, actions, and symbols."
Continuous Efforts to Protect Children's Privacy
The ICO plans further discussions with Meta regarding children's data privacy and protection on Oculus and VR services.
Andy Burrows from the National Society for the Prevention of Cruelty to Children also expressed apprehensions about the Oculus Quest 2 safety. Burrows said children could be exposed to inappropriate content when using the VR headset.
Meta conveyed that they are working to implement the standards that conform with the Age-Appropriate Design Code, with guidance from the ICO.
What is Oculus Quest 2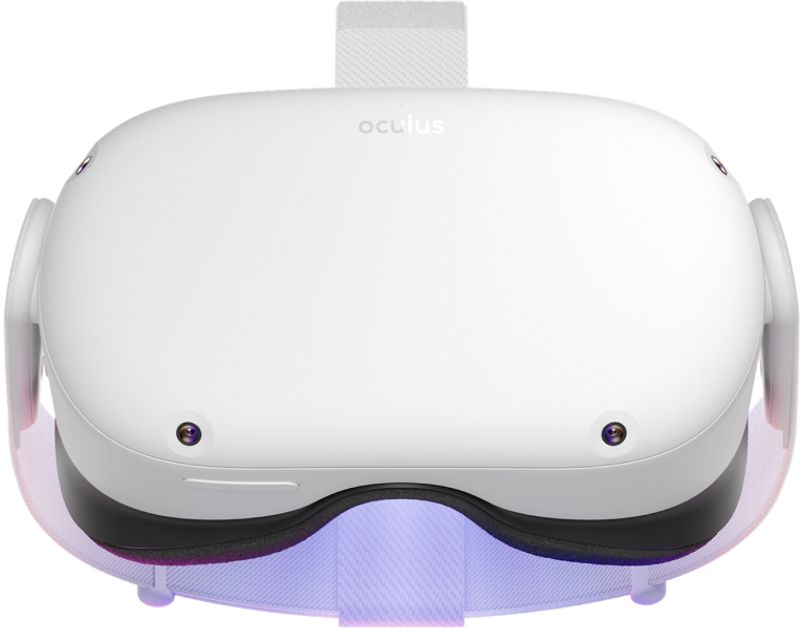 The Oculus Quest 2 (now also known as Meta Quest 2) is a VR headset designed by Facebook Technologies, a division of Meta Platforms. It is the successor to the firm's first headset, the Oculus Quest. The Quest 2 was officially launched on September 16, 2020.
The 64 GB model was priced at US$299, a $100 decrease over the original Oculus Quest. Then in 2021, it was replaced by a 128 GB model with the same price as the original 64 GB model.
Like its predecessor, the Quest 2 can be used as a standalone headset with an internal, Android-based operating system or with Oculus-compatible VR software running on a desktop computer.
Since its launch, the Oculus Quest 2 software has been updated with additional features. The company also revealed that the fitness tracker app called Oculus Move would be released soon.