5 Best Gaming Mouses for Work and Play

Ever wondered if there's such a thing as a gaming mouse that's work good for work? At Owner's Magazine we value our readers and understand that you're probably scrolling through this article on your phone, tablet, or worse on a trackpad. An entrepreneur shouldn't have to separate work and play. We've reviewed several other products for entrepreneurs who seek tech gadgets that doesn't require compromising. And today we've reviewing the best Gaming Mouse for both work and play. We want to give a shoutout to our sponsors and supporters who send us amazing products to review.

5. Logitech G900 Chaos Spectrum
DPI:
12,000
Interface:
Wired/Wireless 2.4GHz
Buttons:
11
Ergonomic:
Ambidextrous
Features:
Customizable RGB Lighting, 30 hour battery life, removable side buttons
Cost:
$79 refurbished from Tanga
Wireless gaming has always been plagued with lag issues, which is why true gamers tend to shy away from bluetooth or wireless mouse. The G900 is here to change that once and for all. Logitech was able to get the G900's polling rate down to 1 millisecond on a 2.4GHz connection. Combine that with accelerated coverage of DPI range, zero smoothing and filtering, the G900 is a serious contender for that precious cargo space in your travel bag. Being wireless means it'll pair with just about any laptop (even mac) and it's ambidextrous design makes it compatible with all type of users.

4. Asus ROG Gladius II
DPI: 
Up to 12,000
Features: 
50g acceleration, 1000Hz USB polling rate, removeable left and right buttons, Omron switches, RGB lighting
Price:
$99 from B&H
Designed to grab attention and also excel in performance. The Asus ROG Gladius 2 comes with swappable buttons, a clickable scroll wheel, and a sensitivity toggle. The RGB lighting covers the mouse from top to bottom and is customizable, so you can pimp it to look like the rest of your gear if that's what your heart desire. Despite the comprehensive list of features and the hefty price tag, it doesn't come with swappable weights. This mouse is a perfect fit for entrepreneurs on the go and seeking a mouse that would allow them to snap a few noobs in between meetings at coffee shops.

3. Corsair Glaive RGB
DPI: 
Up to 16,000
Features: 
Interchangeable thumb grips, three-zone backlighting, Pixart 3367 sensor, Omron switches, DPI status lightsPrice:
$60 from Amazon
Taking a step down from the super high end priced mouse and entering the more affordable range we have the Corsair Glaive RGB.  Corsair is a company known for their PC parts and not known for their gaming peripherals. Entering the gaming scene, Corsair needed to innovate competitive edge, resulting in a mouse built for comfort, with a coating of soft touch paint, and swappable thumb grips.

2. Razer DeathAdder Elite
DPI: 
Up to 16,000
Features: 
True tracking at 450 Inches Per Second, Resolution Accuracy of 99.4%, Mechanical mouse switches (up to 50 million clicks), Razer Chroma lighting, Up to 450 IPS / 50 g acceleration, Razer Synapse software
Price:
$67 from Amazon
Razer is a well known brand in e-sports gaming and especially gaming equipment. It's no surprise that at least one razer mouse would make it on the list. The Razer Deathadder Elite is an affordable and powerful gaming mouse that carries all the essential pro-gaming necessities and nothing extra. You can also change the DPI of the mouse on the fly via buttons beneath the scroll wheel. Although the DeathAdder doesn't have the bells and whistles as some of the other mouse on this list it does come with beautiful RGB lights, changing the DPI on the fly, easy-to-buttons, and grippable scroll wheel makes the DeathAdder a formidable mouse for the price.

1. SteelSeries Sensei 310
DPI: 
Up to 12,000
Features: 
Ambidextrous design, one-to-one tracking up to 3,500 CPI, 50-million click life span
Price:
$60 from Amazon - it's so popular it's out of stock!
And the ultimate mouse for both gaming and work is the SteelSeries Sensei 310.Steel series have always been known for making exceptional gaming products and their latest The SteelSeries Sensei 310 is no exception. Steelseries priced the mouse competitively to mice priced double it's price. It's a simple no-frills design that's not meant to show off your "gamer side" or be an attention magnet on your desk. If there is such a thing as a Mature gamer, Steelseries definitely made this mouse for that specific audience. Although lacking the bells and whistles of other mice on this list, the performance, reliability, and impressive sensitivity makes the SteelSeries Sensei 310 a must-have for both gamers and the average everyday user looking for a solid performing mouse. The mouse is so popular you may have a hard time tracking it down online.
Conclusion
These were the 5 best mouse that we reviewed this half of 2017. No matter which mouse you choose on the list, you'll be satisfy with. Ultimately choosing a mouse is a personal choice and everyone's preferences are different. Some of us want our mouse to be edgy, flasy, and highly customizable. While others want a no-frills plug & play gaming mouse that can also work with their Mac while traveling. Whichever mouse you choose, just make sure you also grab a good mouse pad to go along with it. A mouse is only as good as the surface its on after all.
5 Ways To Break A Bad Habit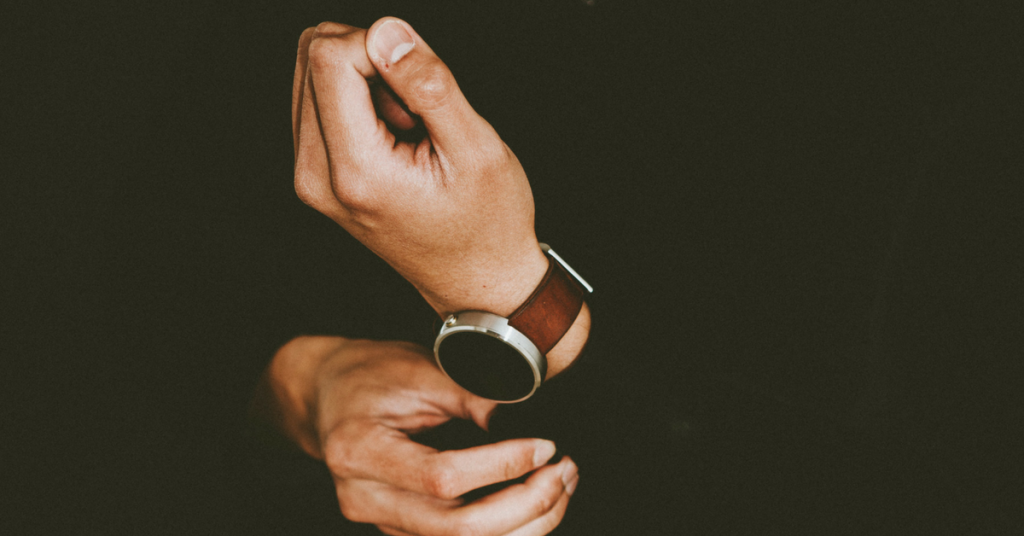 We all have bad habits whether it is biting finger nails when nervous, smoking, or gambling. The bad news about bad habits is its ability to impact relationships, happiness, and health. Many people want to kick their bad habits, however not many of them succeed in doing so. In order to successfully overcome bad habits, the first step is to develop insight in their origin. Once you know what is causing these bad habits, it will be easier for you to control these triggers, and you will be one step closer to kicking these bad habits forever.
Decide That You Can
If you have a bad habit like being chronically late you need to acknowledge that you have this bad habit and decide that you can kick it. Being totally committed to changing yourself is the first step to success.
Learn What Is Causing This Bad Habit
Learning what causes a bad habit is one of the ways to kick it and know how to avoid it. Take a good look into what is causing the habit. Take being late for example. Is it because you forget to set the alarm or maybe you stay in bed even if you're already awake? By figuring out what is causing your bad habit, you can work out how to manipulate the situation so that your behavior is different. Take a look at the "reward" for your bad behavior. Do you like the excitement or attention when you are late? If this is the case, maybe you can figure out ways to get noticed or to become excited over something else.
Set Reasonable Goals
For those who are chronically late, being on time the first time after deciding you want to change can be very hard. It is better to set reasonable goals so that you can slowly work towards achieving bigger goals. If you want to start arriving on time, it would be unrealistic for you to set being on time the first day after setting the goal. For those who are chronically 20-30 minutes late all the time, set a more realistic goal of being "only" 10-15 minutes late for the first few weeks and then gradually lessening the minutes until you get into the habit of being on time.
Measure Progress
One of the ways to keep motivated is by seeing how far you have come to reach your goal. Seeing your progress will keep you inspired and work harder to achieve the ultimate objective. For those who are chronically late you can keep tabs of your lateness by taking note of it in a journal or calendar. You might not experience progress immediately so it is important not to get discouraged but to keep on moving forward.
Additional Support
Lastly, find somebody who will support you and help you kick your bad habit for good. For those who are always tardy perhaps you can get a co-worker to cheer you on or remind you to get going if you're slacking off on a project again. Ask family and friends to help you by telling you it's time to get ready for an appointment right away lest you be late. Support groups like Alcoholics Anonymous and Weight Watchers are testament to the fact that it can be hard to do it alone and that you don't have to.

Aside from negative impact on relationships and work, bad habits can also shorten your lifespan. Eating junk food and not exercising can cause various diseases that can affect health and longevity. Smoking, drugs and alcohol can cause a myriad of health problems and gambling can jeopardize family land financial security. Some bad habits need professional help to totally eliminate however, following the above stated examples can give you a head start in getting rid of them.
Why Quality Is Better Than Quantity In Design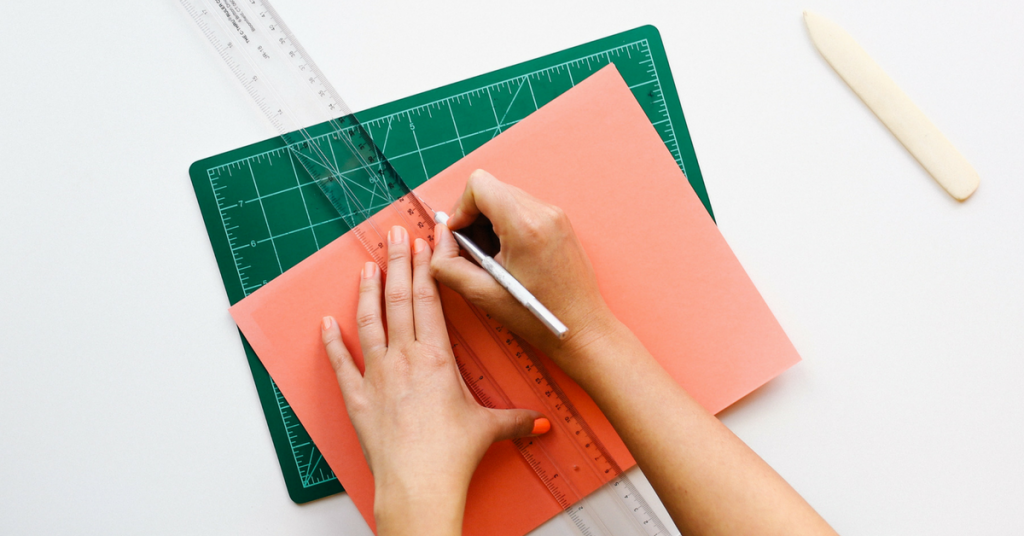 We have all been taught that quality is always better than quantity. This is true even in design. Quality is better than quantity in a web design, because a well designed website is thought out and capable of capturing your target audience. While it is true that there is competition when it comes to web design, there are still many designers and companies that prefer their designs to be tailor-made for their company rather than a 1-size-fits-all type of website. Here are reasons why you should always go for quality rather than quantity.
Quality Means Better Work
Let's stick to the example of quality web design. When you go to the internet and search for products, you usually go through several sites before settling on a page that catches your attention. But, before you decide to stick to that page, you've probably browsed through 3 or 4 websites. You might try asking yourself why you left those pages. Some of the most common answers include: slow loading time, unfriendly web design or uninformative product descriptions. All these reasons point towards sloppy workmanship on the part of the website developer. This could mean that the company is hiring inexperienced talent due to an overload in projects or poor supervising. Either way, this does not bode well for the reputation of your company, because it makes you look sloppy too.Quality takes work. Designers and craftsmen alike need to consider many different factors so that they can make a product attractive to the target market. If your website looks like a cookie cutter website, it makes you look unoriginal and common. It might make customers think you stole website ideas from your rivals, because your website looks like theirs. This could translate to a loss in trust and a drop in reputation for your company.Quality designs, on the other hand, means that thought was given to the design and development of the product. Designers studied what the customers wanted, what they need, and find ways to make the product unique to entice customers to them come back. All of these take time, but they have a better potential of paying off in the future. Designers and craftsmen need to consider everything from materials to the cost of time and materials ensure that the product is of good quality.
Quality Means Getting Noticed
There are over billions of different products available in the internet and in real-life. If you have a product you might want to launch it immediately to get a chunk of the market. Earlier is always better, so that you can reach more customers, right? This might be right, but in order to launch immediately, you might be tempted to go for something cheap with poor craftsmanship to ensure that your products are launched at the shortest possible date.But, there is a price to your hastiness. Cheap and poor quality products are very common. They look like carbon copies of each other and break easily. The only difference in some of them is the price or the color of the product. You don't want to be lumped together with companies like these
Quality Products Mean Better Reputation
In the end, the reputation of your company hangs in the quality of your product. If you want to be a trusted name in your industry, you want a quality product. If you produce quality, people will see your product and company as industry leaders, and there is no price you can pay for this kind of reputation. Yes, it might mean that your product is more expensive than others, but at least you know you are providing good quality products that provide value to your customers.
Turning Stress Into Productivity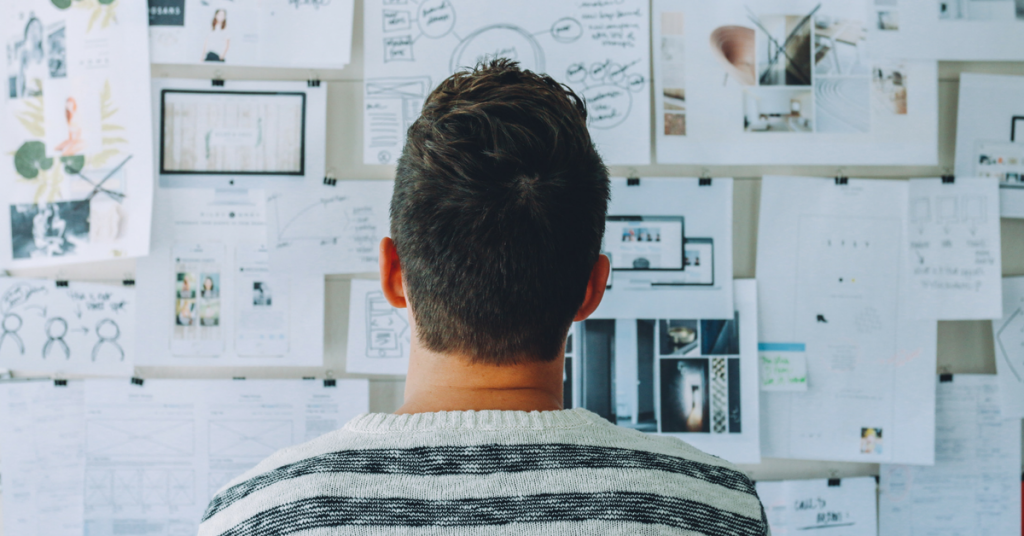 There isn't a person in the planet that can hide from stress. Stress happens whether we like it or not, and it can have a huge impact on your work, relationships, and feelings. Being stressed at work is normal. However, when it begins to impact your productivity or co-workers, stress can become an even bigger problem. The good news is that there are studies that show when stress is managed correctly, it can have a positive impact on productivity and performance. Here are some ways to turn stress into productivity.
Recognize Stress
Stress is unavoidable and worrying about the cause of your stress will do nothing to alleviate it. When a person is stressed, he or she feels anxious. There is tension in the body and the heart is racing. This means that stress is a feeling. Being stressed could be an indication of how you feel towards a project. How much stress you feel is directly co-related to the importance of the job or task. Once a person recognizes that he or she is worrying about a project they can respond to it in a rational way.
Reframe It
Rather than worrying about your project and being stressed about it, don't see it as a threat but a challenge you need to conquer. Once you reset your brain from the negative to the positive, your body responds in a more favorable way. When our brain is stressed, it triggers a flight or fight response. To avoid this, you need to think of stress, not as something negative, but as something challenging you need to overcome. This way your brain will be conditioned to become active rather than paralyzed.
Control
What is the use of stressing over something you cannot control it? Too many people spend too much time feeling bad towards things they cannot change or control. When faced with worry or anxiety, positive psychology expert Shawn Achor suggests the Island Experiment. On a piece of paper, write down all your stresses and draw two circles. In one circle, put all things you can control and on the other things you can't. Ignore the second island and focus on taking action on the things you can control.
Don't Get Overwhelmed
One of the reasons why we get stressed at work is the fear of letting our co-workers down when we make mistakes or miss deadlines. One of the reasons for this is being overwhelmed with tasks. You don't have to go at it by yourself. One of the best ways to handle stress positively and turn it into productivity is by asking help from others. You might have a co-worker that is an expert on the job you have been assigned or an officemate that is already finished with his tasks. Asking for help when you need it will help you stay on track at work while being productive and keeping stress at bay.
Stay Organized
You might not realize it, but you might not be stressing over the right things. If you are unorganized at work or have too many jobs at once, you might be worried because you don't know how to prioritize your assignments. To keep yourself from becoming stressed due to lack of workflow, organize tasks from important to can-wait. This will help you focus on which jobs are the most urgent to the least important. Once you have tackled the important jobs, the smaller jobs can be handled easily and prevent you from becoming stressed while at your desk.

Stress can ruin your life, but only if you allow it to. Since stress is inevitable, the best way to tackle it is to keep a positive attitude and keeping things in perspective. If you continue to tackle things you can control and stay organized you can beat stress so that you remain positive and productive at work.