5 Best Gaming Mouses for Work and Play

Ever wondered if there's such a thing as a gaming mouse that's work good for work? At Owner's Magazine we value our readers and understand that you're probably scrolling through this article on your phone, tablet, or worse on a trackpad. An entrepreneur shouldn't have to separate work and play. We've reviewed several other products for entrepreneurs who seek tech gadgets that doesn't require compromising. And today we've reviewing the best Gaming Mouse for both work and play. We want to give a shoutout to our sponsors and supporters who send us amazing products to review.

5. Logitech G900 Chaos Spectrum
DPI: 12,000
Interface: Wired/Wireless 2.4GHz
Buttons: 11
Ergonomic: Ambidextrous
Features: Customizable RGB Lighting, 30 hour battery life, removable side buttons
Cost: $79 refurbished from Tanga
Wireless gaming has always been plagued with lag issues, which is why true gamers tend to shy away from bluetooth or wireless mouse. The G900 is here to change that once and for all. Logitech was able to get the G900's polling rate down to 1 millisecond on a 2.4GHz connection. Combine that with accelerated coverage of DPI range, zero smoothing and filtering, the G900 is a serious contender for that precious cargo space in your travel bag. Being wireless means it'll pair with just about any laptop (even mac) and it's ambidextrous design makes it compatible with all type of users.

4. Asus ROG Gladius II
DPI: Up to 12,000
Features: 50g acceleration, 1000Hz USB polling rate, removeable left and right buttons, Omron switches, RGB lighting
Price: $99 from B&H
Designed to grab attention and also excel in performance. The Asus ROG Gladius 2 comes with swappable buttons, a clickable scroll wheel, and a sensitivity toggle. The RGB lighting covers the mouse from top to bottom and is customizable, so you can pimp it to look like the rest of your gear if that's what your heart desire. Despite the comprehensive list of features and the hefty price tag, it doesn't come with swappable weights. This mouse is a perfect fit for entrepreneurs on the go and seeking a mouse that would allow them to snap a few noobs in between meetings at coffee shops.

3. Corsair Glaive RGB
DPI: Up to 16,000
Features: Interchangeable thumb grips, three-zone backlighting, Pixart 3367 sensor, Omron switches, DPI status lights
Price: $60 from Amazon
Taking a step down from the super high end priced mouse and entering the more affordable range we have the Corsair Glaive RGB.  Corsair is a company known for their PC parts and not known for their gaming peripherals. Entering the gaming scene, Corsair needed to innovate competitive edge, resulting in a mouse built for comfort, with a coating of soft touch paint, and swappable thumb grips.

2. Razer DeathAdder Elite
DPI: Up to 16,000
Features: True tracking at 450 Inches Per Second, Resolution Accuracy of 99.4%, Mechanical mouse switches (up to 50 million clicks), Razer Chroma lighting, Up to 450 IPS / 50 g acceleration, Razer Synapse software
Price: $67 from Amazon
Razer is a well known brand in e-sports gaming and especially gaming equipment. It's no surprise that at least one razer mouse would make it on the list. The Razer Deathadder Elite is an affordable and powerful gaming mouse that carries all the essential pro-gaming necessities and nothing extra. You can also change the DPI of the mouse on the fly via buttons beneath the scroll wheel. Although the DeathAdder doesn't have the bells and whistles as some of the other mouse on this list it does come with beautiful RGB lights, changing the DPI on the fly, easy-to-buttons, and grippable scroll wheel makes the DeathAdder a formidable mouse for the price.

1. SteelSeries Sensei 310
DPI: Up to 12,000
Features: Ambidextrous design, one-to-one tracking up to 3,500 CPI, 50-million click life span
Price: $60 from Amazon – it's so popular it's out of stock!
And the ultimate mouse for both gaming and work is the SteelSeries Sensei 310.
Steel series have always been known for making exceptional gaming products and their latest The SteelSeries Sensei 310 is no exception. Steelseries priced the mouse competitively to mice priced double it's price. It's a simple no-frills design that's not meant to show off your "gamer side" or be an attention magnet on your desk. If there is such a thing as a Mature gamer, Steelseries definitely made this mouse for that specific audience. Although lacking the bells and whistles of other mice on this list, the performance, reliability, and impressive sensitivity makes the SteelSeries Sensei 310 a must-have for both gamers and the average everyday user looking for a solid performing mouse. The mouse is so popular you may have a hard time tracking it down online.
Conclusion
These were the 5 best mouse that we reviewed this half of 2017. No matter which mouse you choose on the list, you'll be satisfy with. Ultimately choosing a mouse is a personal choice and everyone's preferences are different. Some of us want our mouse to be edgy, flasy, and highly customizable. While others want a no-frills plug & play gaming mouse that can also work with their Mac while traveling. Whichever mouse you choose, just make sure you also grab a good mouse pad to go along with it. A mouse is only as good as the surface its on after all.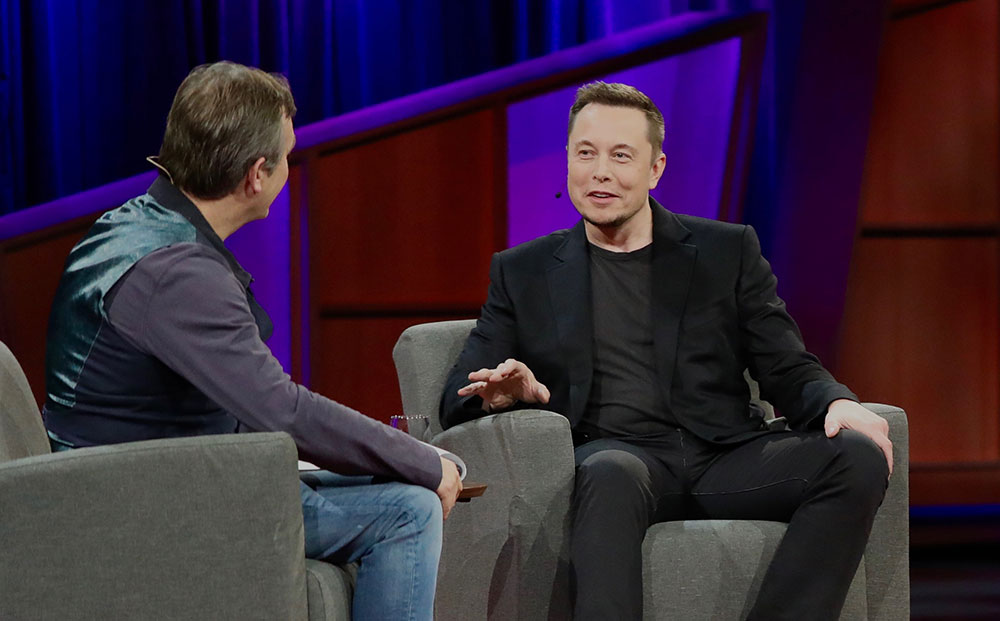 One of the most coveted positions is the Chief Executive Officer (CEO) role. The position comes with benefits and bonuses. However, it does come with many responsibilities to ensure that the company operates smoothly.
That's why corporations need to entrust the role to someone deserving of the position and can help raise the company soar to new heights. When done right, that CEO can get so much more than what their company offers. As such, in this article, we discuss the top CEO Salaries in 2019.
ELON MUSK
Two CEO indexes list Tesla, Inc.'s Elon Musk as the CEO with the highest salary. The majority of his salary is option awards ranging from $500M to $2 B, which made him high up the list. His actual salary is around $56,000.
Meanwhile, for the Forbes Billionaires 2019 list, he was number 40. His net worth is $22.3 B.
Not only does he leads Tesla, but he's also the CEO of SpaceX, Neuralink, and The Boring Company.
SAFRA CATZ
Before Mark Hurd's passing in 2019, Safra Catz and Hurd were both the CEOs of Oracle. Based on the New York Times index, Catz and Hurd received equal pay as Co-CEOs. Catz (and Hurd) gets more of her CEO salary from stock options. She has $103.7 M from stock options.
Furthermore, she's also part of the Forbes Billionaire 2019 list having a net worth of $1.1B.
ROBERT IGER
Walt Disney Co.'s Robert Iger is always part of the Top 10 CEO salaries index. He's both the Chairman and CEO of the company. Most of his salary comes from stock options or acquisition awards ($30 M to $100 M range). His actual salary is more or less at $2.8M.
TIM COOK
It's no surprise that Apple's CEO makes it on the list. Apple continues to become one of the largest tech corporations in the world through innovation. According to Bloomberg, Tim Cook has an estimated $140M overall compensation. Most of his salary comes from stock awards (~$125 M) and bonuses ($12 M).
DAVID ZASLAV
Discovery Inc.'s David Zaslav has been the media channel of Discovery Media since 2007. He receives most of his salary from stock options and retention awards ranging from $60 to $100 M. He also receives $3 M as his actual salary, making him part of the Top CEO Salaries list.
NIKESH ARORA
Palo Alto Networks is a cybersecurity company and welcomed its new CEO in June 2018. The newly-appointed CEO, Nikesh Arora, has one of the highest CEO salaries. Even if his actual salary is on the $100K to $200K range, his stock options gave him the boost. The range of his options is from $60 to $70 M.
JOHN LEGERE
As CEO of one of the largest mobile networks in the US, it's no surprise that T-Mobile's John Legere is part of the top 10. As with many on the list, stocks are one of his main sources of compensation. As such he receives around $58 M from it. Based on the S&P 500, he has an annual salary of $66 M.
JAMES HEPPELMANN
James Heppelmann is the president and CEO of PTC, Inc. It's a company delving into software solutions. Most of his salary comes from stock, ranging from $20 M to 45 M. According to the Russell 3000 Index, his annual salary was at almost $50 M.
VIVEK SHAH
J2 Global is a global internet and service company that handles known brands like Mashable, IGN, and PCMag among others. Vivek Shah is their CEO accumulating around $45 M in 2018. The majority of his salary comes from stocks valued at $35 M.
RICHARD HANDLER
Richard Handler is the CEO of Jeffries Group. The company handles financial services such as investment banking and asset management. According to the New York Times Index, his overall salary is around $45 M, and he receives most of his salary with stocks priced at almost $39 M.
KEY TAKEAWAYS
Some corporations provide a low basic salary, but through stocks, some are compensated. In turn, they're able to skyrocket at the top of indexes. Meanwhile, some have high salaries, but get more through stocks and benefits.
In this regard, not all CEO salaries are the same. It's dependent on what the corporation gives them and how they can make better use of their salaries especially when given stock options or rewards.
How To Successful Deal With Stress Like A CEO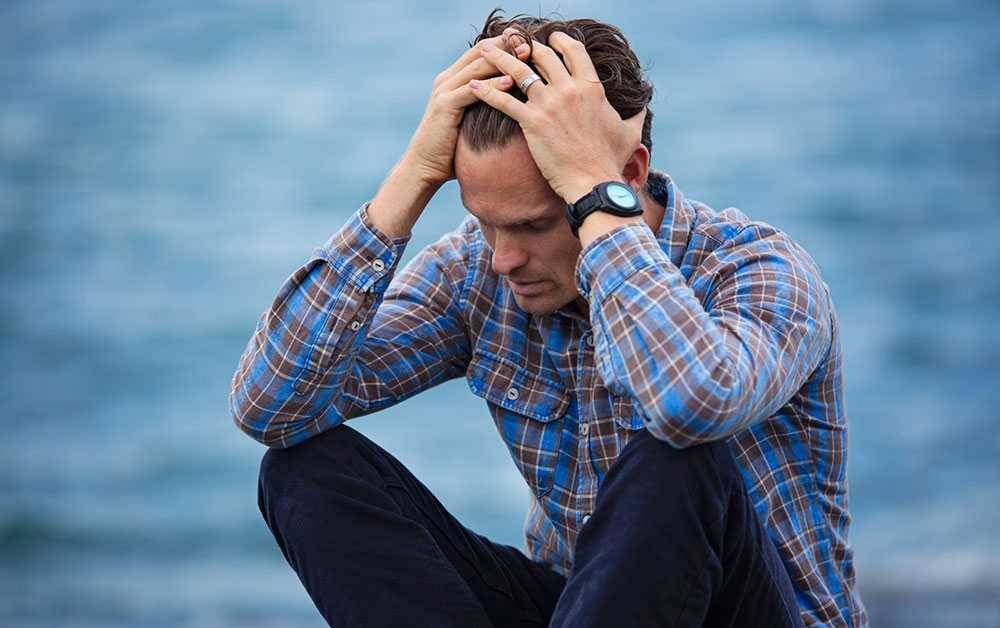 You've encountered stress countless times. And everyone has their own way of dealing with stress. Whether it's taking a quick walk, drinking some water, or reading, knowing how to deal with stress effectively is essential to both your personal and professional life. Stress is a natural part of existence and knowing how to deal with it effectively will be the difference between success and failure. Here are some effective stress management techniques used by some of the most successful people in the world.
Taking A Walk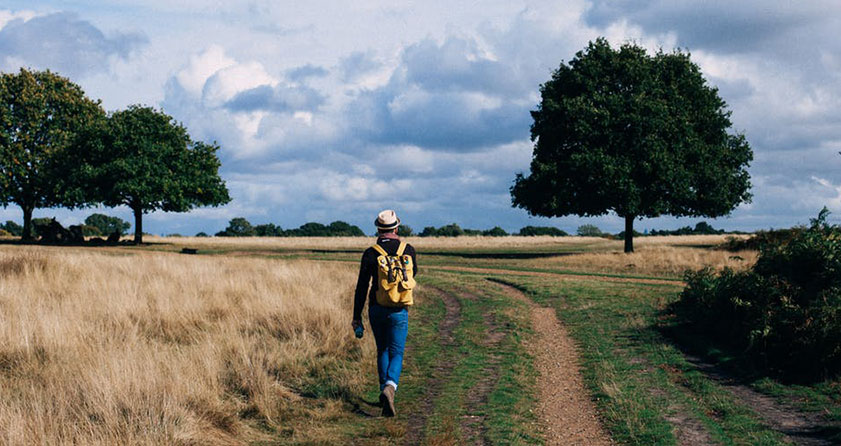 Despite its simplicity, taking a walk does several things for you. First, it removes you from the environment or situation that's causing the stress. And by removing you and taking you as far away as possible from the source of stress, you're much more likely to be able to think more clearly. Taking a walk also has the added benefit of promoting more blood flow to your brain. Your legs are powerful pumps that help circulate more blood throughout your body. And taking a stroll outside also gives you a nice breath of fresh air. All these factors combine to give you an edge in thinking more clearly and then deciding what to do with the situation.
Take A Nap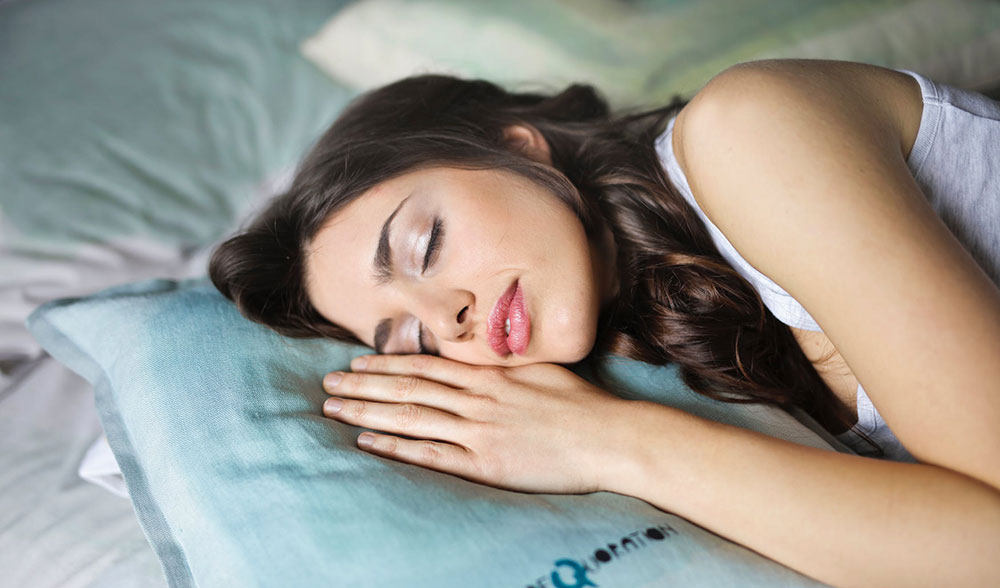 Or get a good night sleep. Your ability to think clearly can be inhibited if you're not well rested. Taking a quick nap or attempting to get a good night sleep will help reduce tension and allow you to wake up with renewed energy to tackle the problem at hand. Taking a nap or getting some sleep is also effective at removing you emotionally from the problem. Constantly dwelling on the source of stress might not yield any immediate answers. However, waking up from a good nap may give you some newfound perspectives on the situation.
Writing Things Down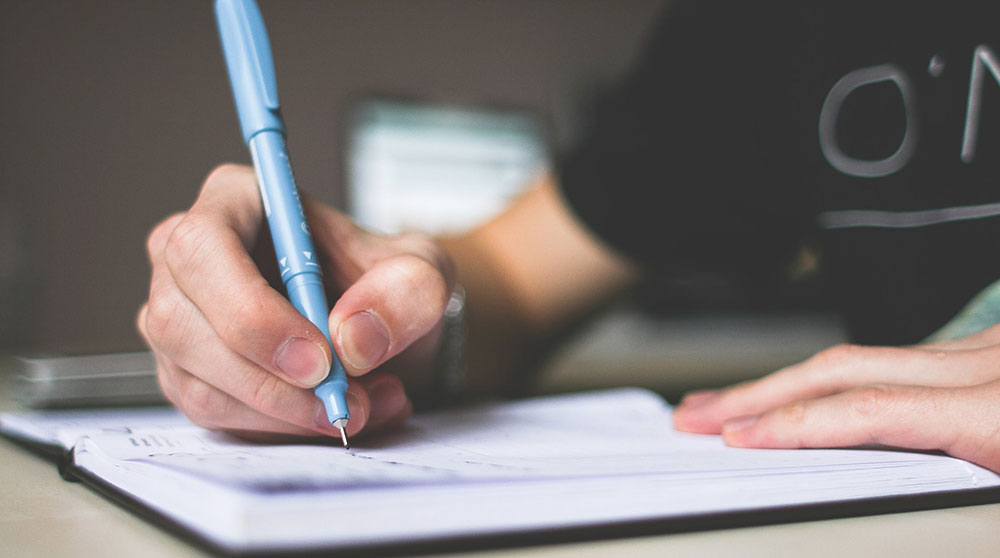 Sometimes the thoughts in our head aren't as clear as we'd like them to be. Sitting down and writing down what's stressing us out and clearly detailing the event/incident can often give us insights into the situation. Writing things down also helps to calm us down if the stress is high and caused anxiety. The simple act of writing and keeping the notes also helps us recall past events that are similar to this one. And you can look back at some previous notes you've written to see if there are similarities and draw conclusions.
Do Something Nice For Someone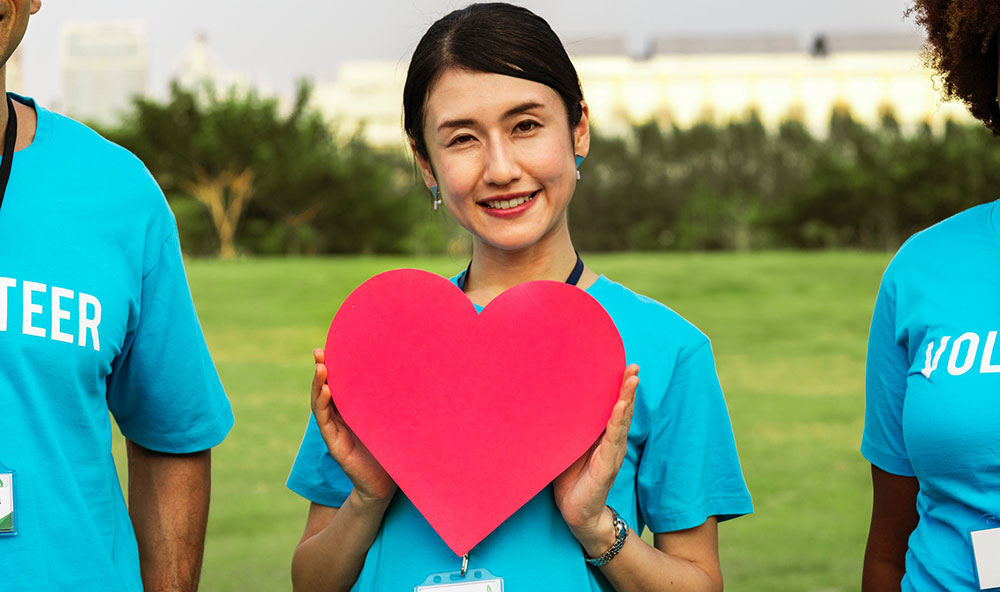 As odd as it sounds, the more we think to ourselves and about ourselves the more likely we are to obsess over our own stress. Sometimes we forget that we're all in this together and that everyone also goes through stress – just like us. By doing something nice for someone else, it removes us from our current self and allows us to empathize and think about another human being. It's a simple act of kindness that helps someone else and at the same time, buys us a bit of good karma. Helping another individual also helps release dopamine, a chemical that helps us feel good about yourself. And sometimes we just need a bit of boost to give us the confidence to go back and face the situation at hand.
Ask For Advice From A Colleague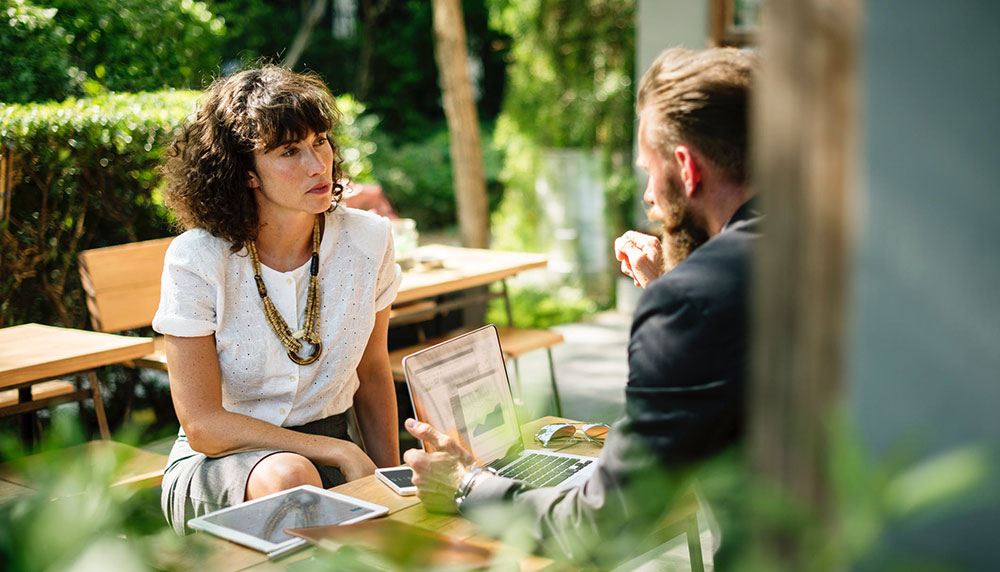 Talking to someone can certainly help. But you don't want to come off as venting or complaining about your life. It's better to consider carefully who you're going to reach out to and frame the conversation as getting advice on a situation, rather than needing to vent. Because when you're venting or releasing steam, the other party is less likely to add value to the conversation, since you're not looking for anything other than someone to vent to. When reframed as getting advice, you're giving someone the permission and space to review your situation, ask productive questions, pick at the problem, and hopefully help you see the problem from a new perspective that you didn't see before.
Hedgehog Umbrella: The Umbrella For All Seasons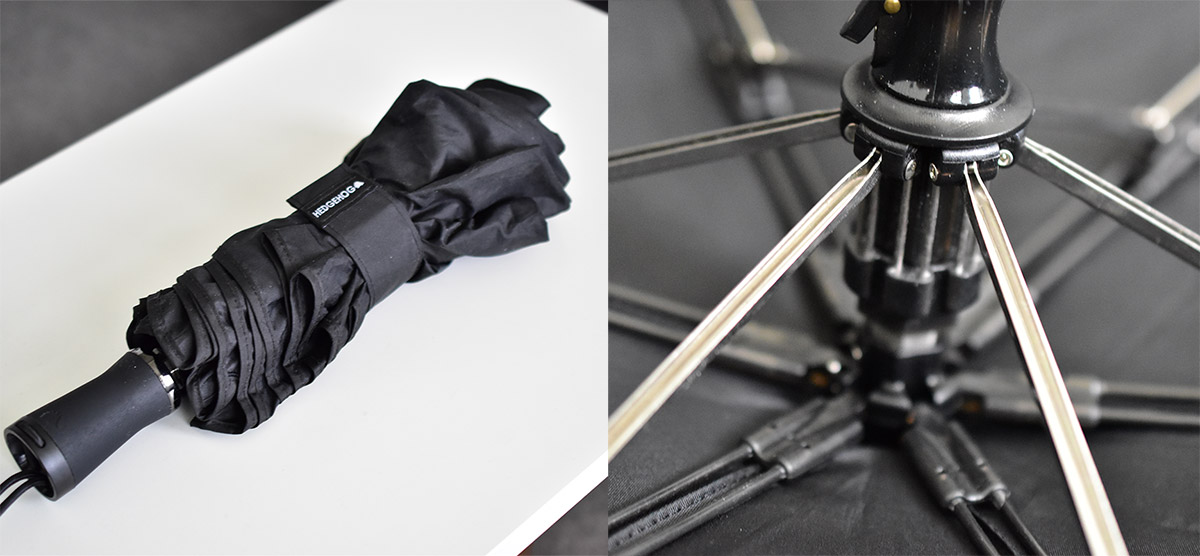 With the stormy season just over the horizon, what better time to invest in a high-quality umbrella other than now?
Introducing the Hedgehog Umbrella; a compact umbrella that is able to withstand strong winds up to 70mph without breaking. Yes, 70 miles per hour winds, that's already a category 1 hurricane.
The structure was inspired by automobile technology. Its WINDFlex system can confidently say that it can withstand anything nature has to offer. It has a carbon fiber construction, a sturdy stainless steel shaft and handles, with polycarbonate joints.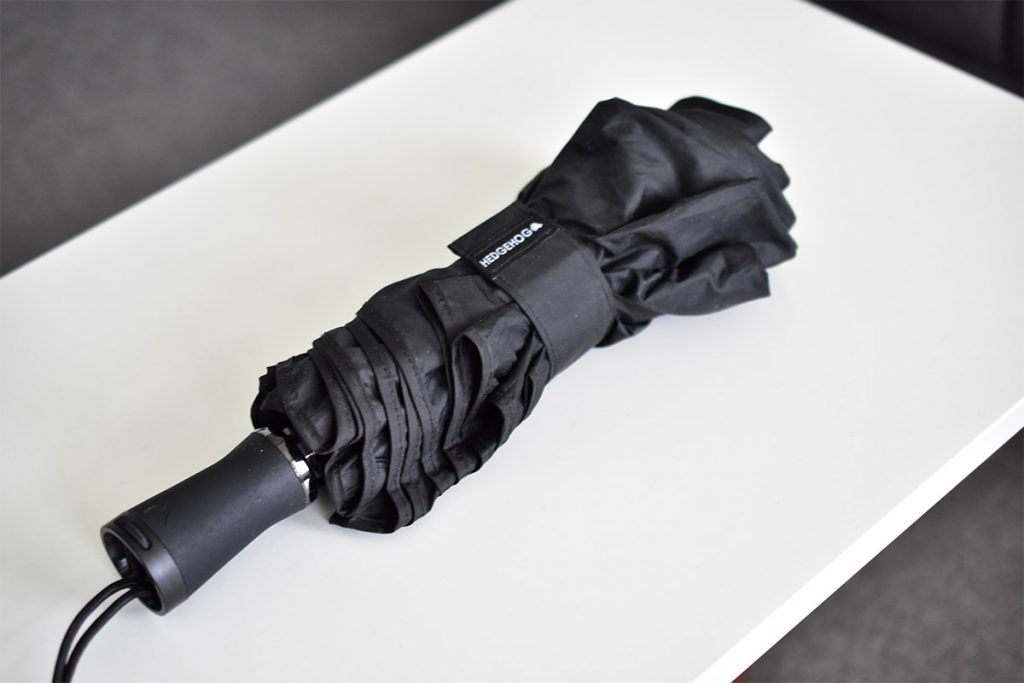 One might ask, why in the world would someone need an umbrella that can hold up or withstand hurricane-level winds? Well, we would say, "Why not?". Umbrellas were designed to either keep us dry during the rain or provide shade when it's sunny. That is often the case. But when faced with strong, chaotic winds – our umbrellas tend to break – making us buy umbrellas over and over again.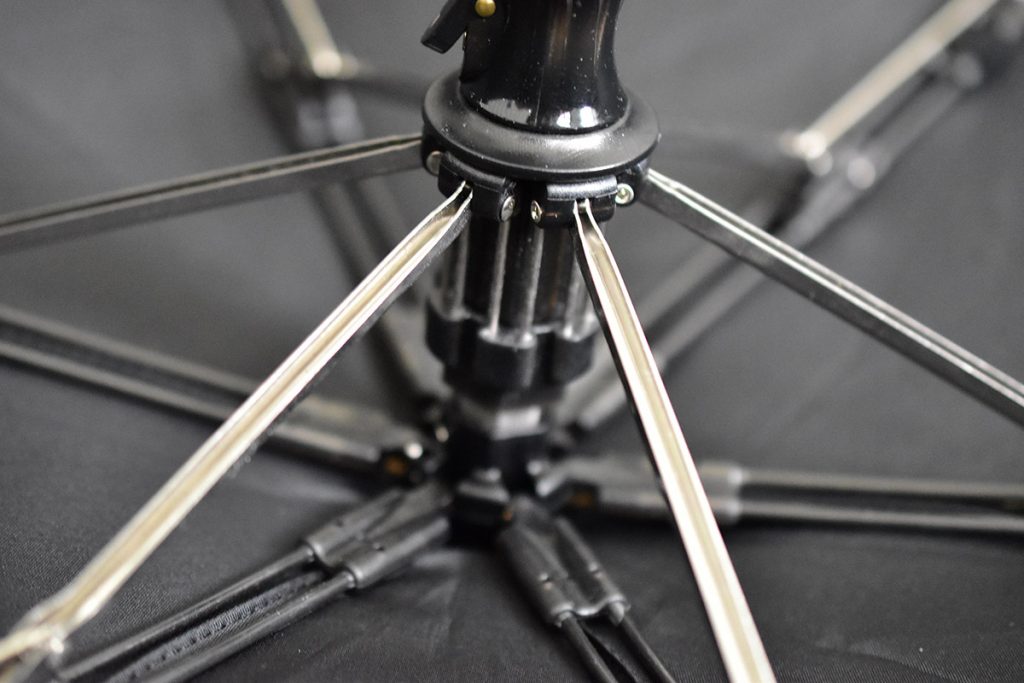 But the hedgehog umbrella provides a solution to a problem we always tend to sometimes overlook. As its company has boldly stated, "the hedgehog umbrella is engineered to be unbreakable, tested to the extreme, and backed by a global lifetime warranty."
To understand this statement, let's have a look at the different aspects of what makes the hedgehog umbrella amazing.
Fashionable and Customizable Canopies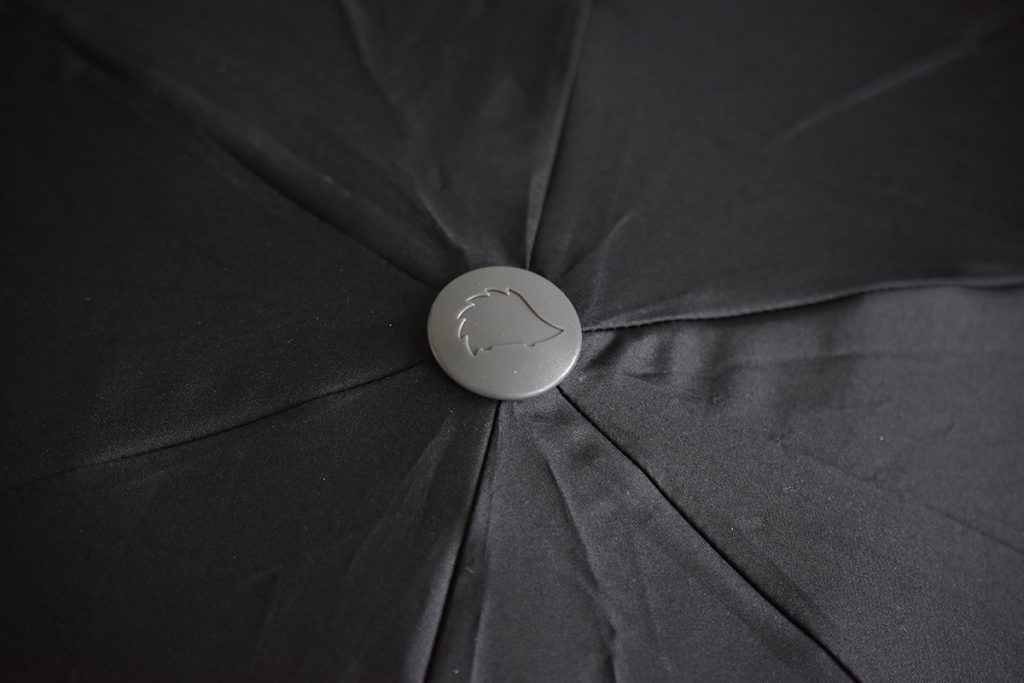 With the hedgehog umbrella, you can choose from a variety of colors. The canopy is comprised of a 210 thread count Pongee fabric that is water repellent – which is thin sturdy. It is also built in a way that you can easily switch out canopies if the need arises.
The hedgehog umbrella will also be releasing an option in the near future to customize your own canopy via uploading an image. Now your dream of having an umbrella with your dog's face on it can come true- or not.
Short and Practical Umbrella Shaft and Handle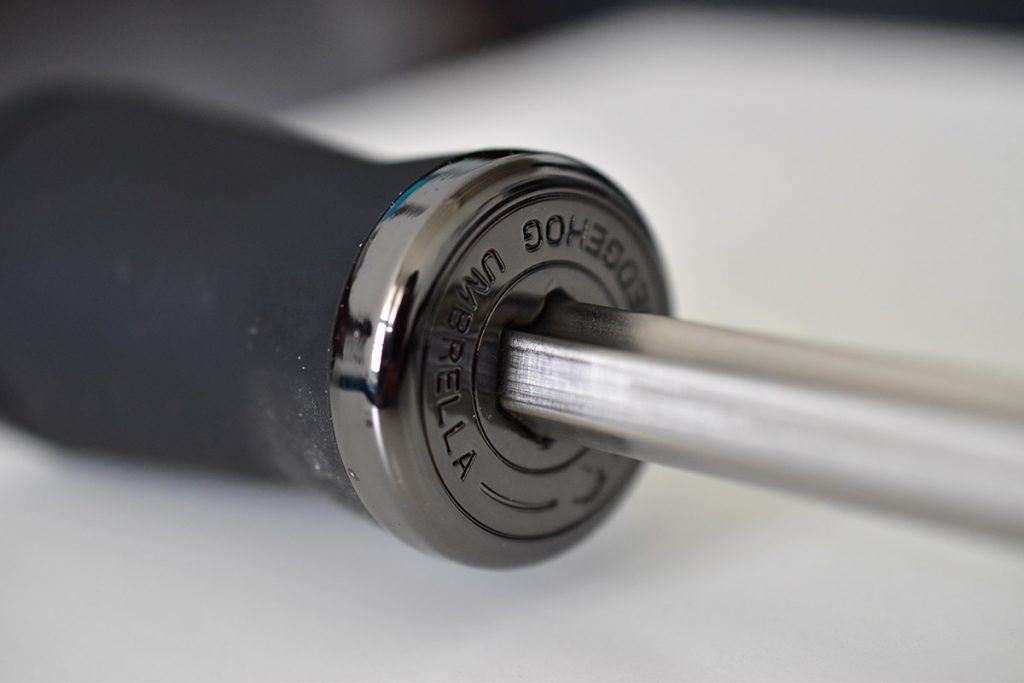 The hedgehog umbrella also comes with the usual umbrella "slip" so you can easily store it all tight and snug like. Once collapsed and ready for storage, the umbrella is only 13 inches long and weighs 1 lb, making it easy and practical to bring along with you anywhere.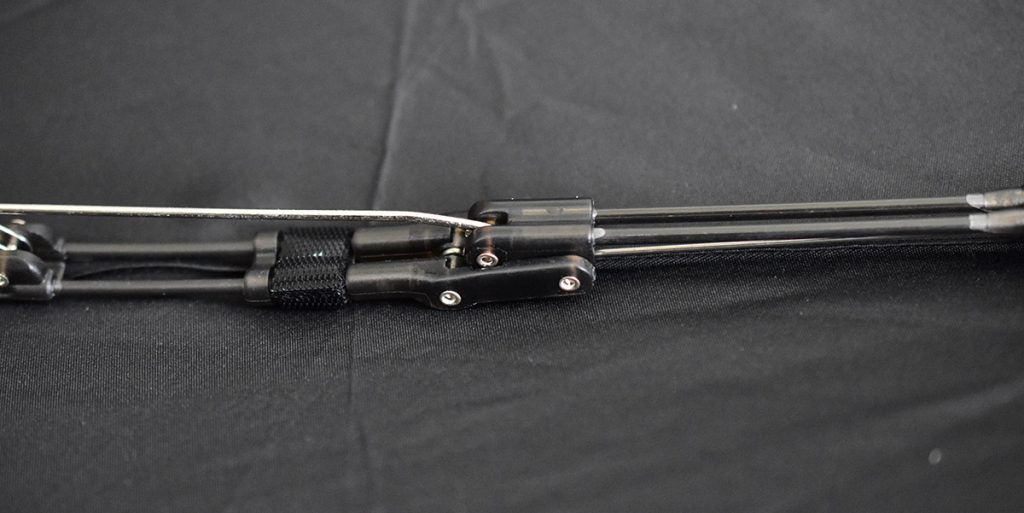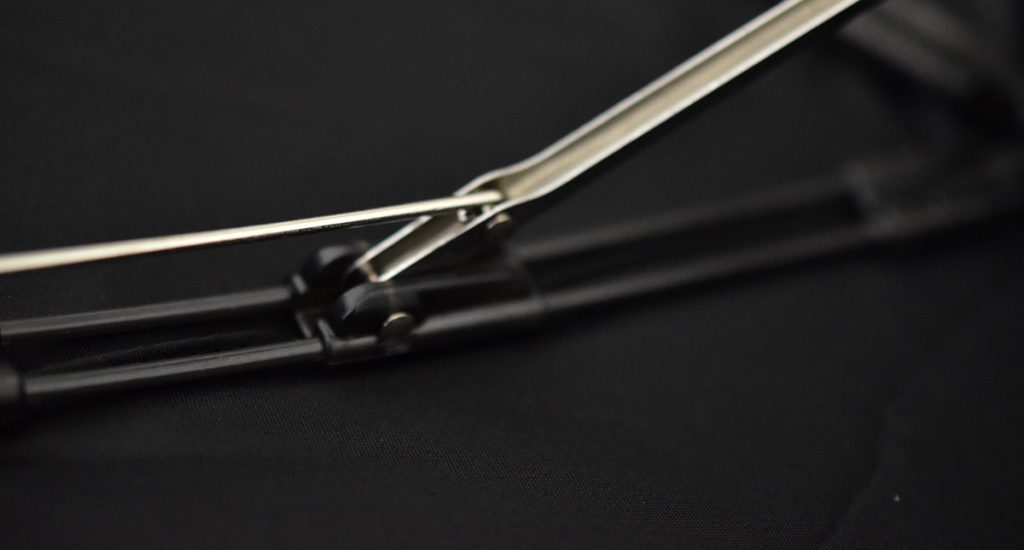 Unfortunately, the hedgehog umbrella does not come with an automatic button for deployment. Though priced at $99, it is a fully manual umbrella. But at the same time, the automatic machinations are what makes umbrellas weak, so though the hedgehog umbrella sacrifices a little bit of luxury, it makes up with emphasizing its bold statement of being "unbreakable".
On that note, to deploy the umbrella, one just needs to hold the handle and use the other hand to push the frame up towards the lock at the top. To close it, one just needs to press the button at the center to unlock the lock mechanism.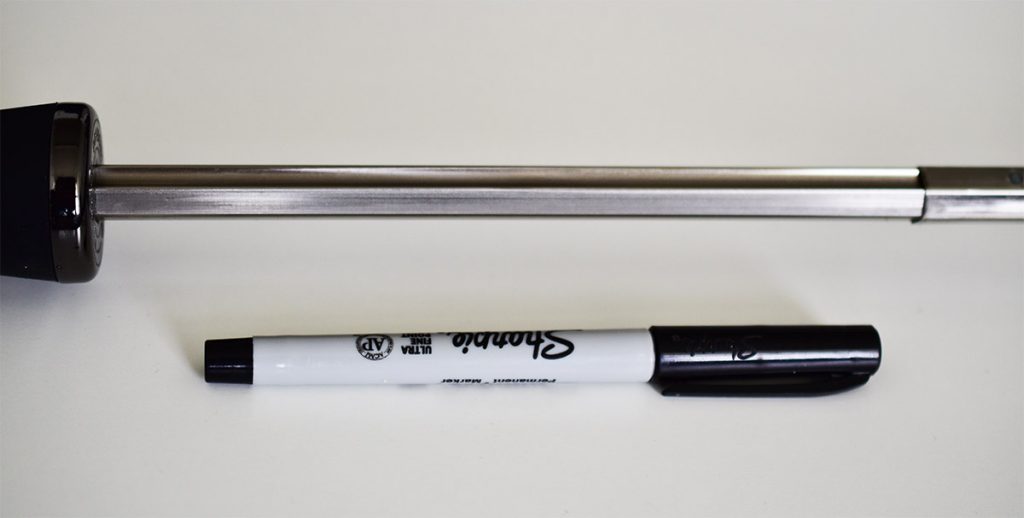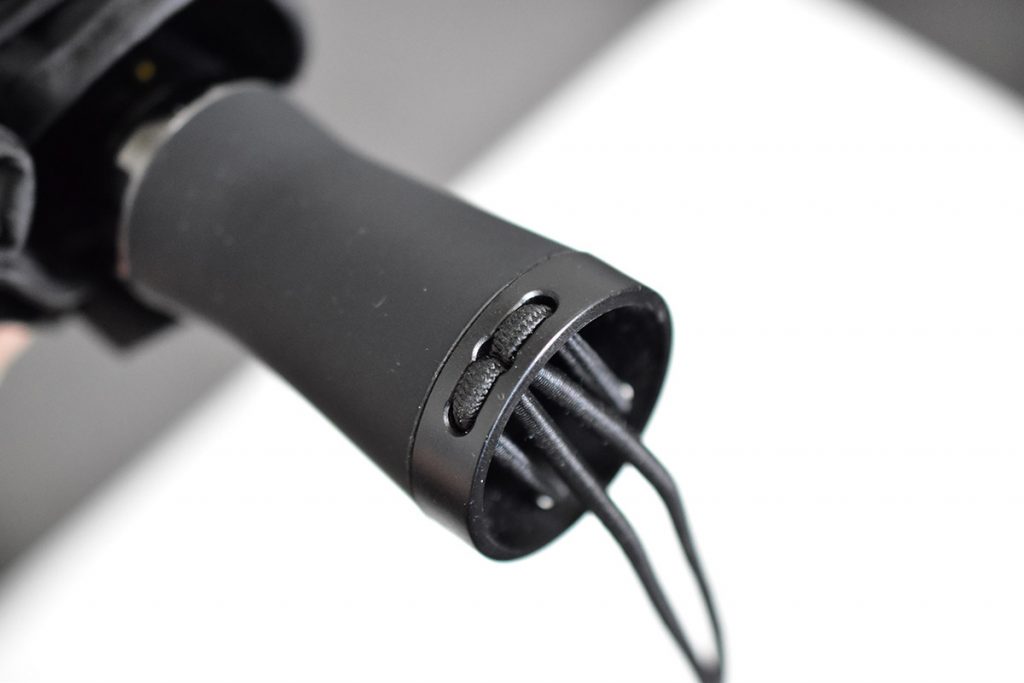 The handle is thick, making it easy to grasp giving out a feeling of sturdiness and dependability. The overall feel of the hedgehog umbrella gives out a sense of comfort. Even though it's made of high-grade materials able to withstand hurricane-level winds- it's petite structure and design can sometimes make you forget.
Width Capacity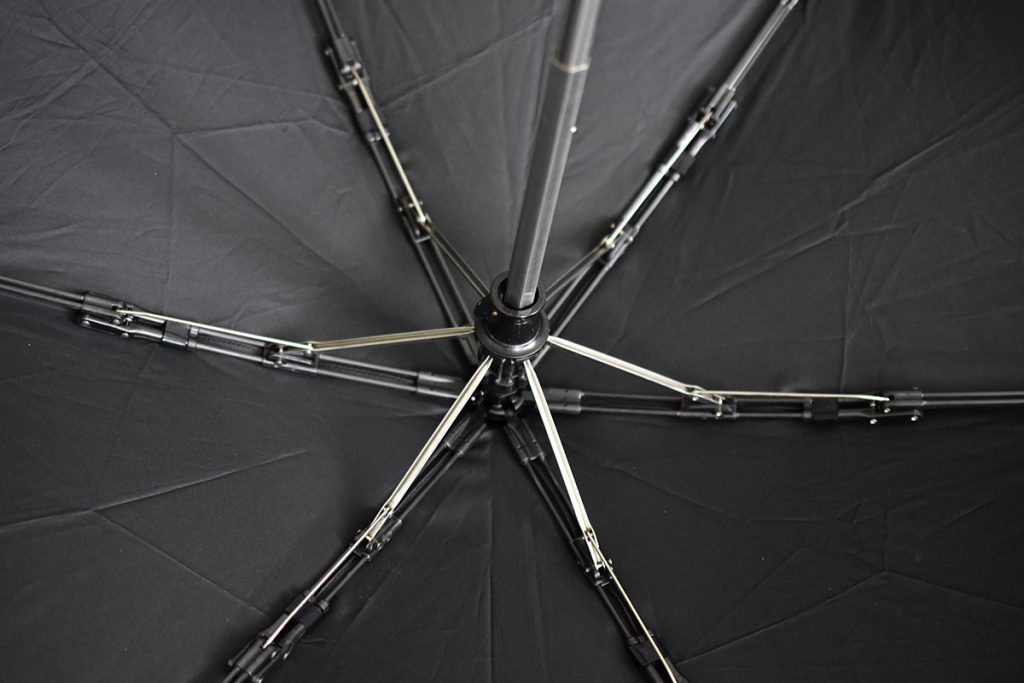 When fully deployed, the hedgehog umbrella can comfortably fit two people within its canopy span. So you don't have to worry if this umbrella can fit you and your significant other because yes, it can.
To summarize, the hedgehog umbrella has the ability to:
Be unaffected by 70MPH winds
Interchange canopy
Design your own canopy (for the fashionista inside all of us)
Provide lifetime warranty
Ensure practicality and be built using high-grade materials
What does that mean? It means that the hedgehog umbrella has successfully solved most problems people have with umbrellas:

it's unbreakable
it's compact and practical
it's eloquently designed, and
it has a lifetime warranty
Wrap Up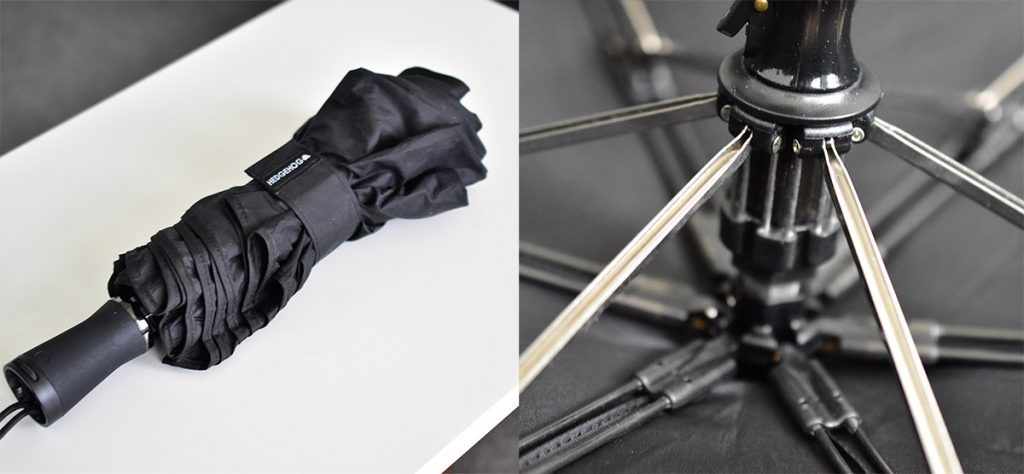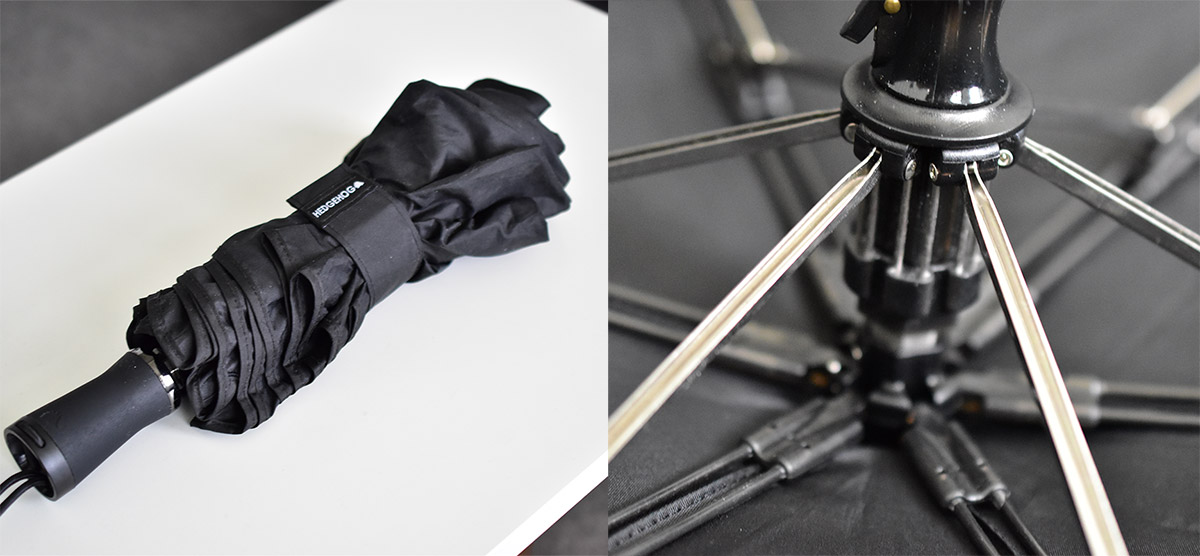 Gone are the days when you have to lower your umbrella or to make sure you're walking downwind just so your umbrella won't break. Gone are the days where you have different separate umbrellas for different occasions; be it windy, rainy, or sunny – the hedgehog umbrella is a star for all seasons.
You will no longer have to think about where to put your big long umbrellas. With the hedgehog umbrella, you can easily store it inside your bag. With the design, you also don't need to worry about putting an eye out. The hedgehog umbrella can be the best friend you never knew you needed. Be it rain or shine, it will be there for you – protecting you.

Though it is indeed a bit pricey at $99, plus it lacks the automatic button for deployment, it is still without a doubt one of the best umbrellas out there. If you live in a windy or rainy area, the hedgehog umbrella is a must-have item for you.