Survival 101: 2 Life-Saving Tips from a Firefighter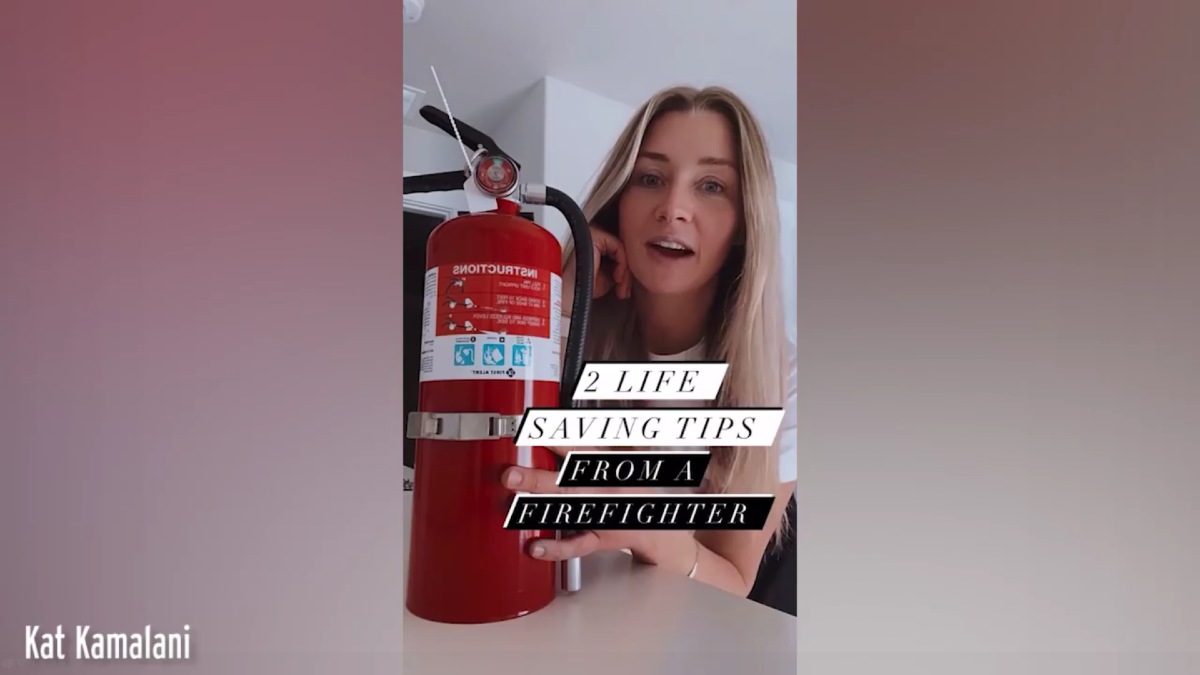 We think we're prepared for most things in life from all the apocalyptic movies or TV series we watched. That's what WE believe. Are we sure we can survive through emergencies such as fire or burglary in our own home? I'm sure your brain wheels are turning as you read this article.
Don't worry. This is our lucky day as a firefighter shared life-saving tips that will help us survive both circumstances. More specifically, a firefighter's wife graciously shared a clip based on their safety precaution at home.
2 Tips to Keep Your Home Safe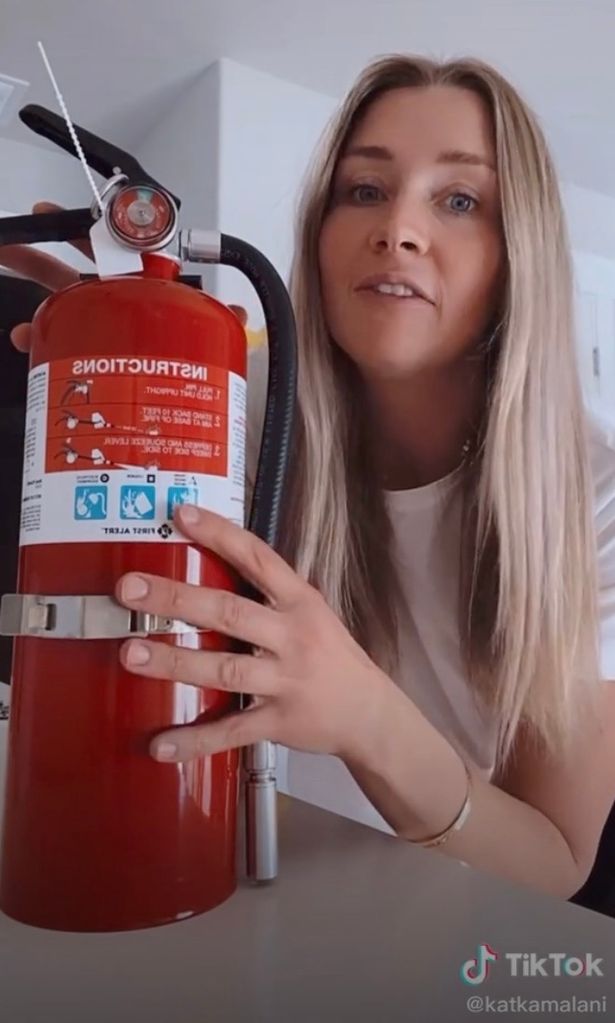 Thanks to Kat Kamalani, a TikTok user with 500 000 followers, these useful tips have graced our eyes and ears. The helpful safety tip came from Kat's partner, Keloni, who is a firefighter. After she shared the information on TikTok, the video went viral, gaining positive feedback from her followers and strangers.
All you need to have is a small fire extinguisher. According to Kat, the extinguisher only costs about $20 and encouraged everyone to get one as it could save lives. Honestly, it's a small price to pay to keep our homes safe. If you're unimpressed, then continue reading on how to make use of the extinguisher.
Life-Saving Tip# 1
Place the small fire extinguisher under the bed. Kat reasons that it is useful in case a fire starts on their level. She continues by saying that they can use the small extinguisher in the hallway to get to their kids' bedroom without a problem.
Why it's a great idea:
It allows easy access for everyone. For this to work, all we need to remember is to reach underneath the bed. Let's admit that it's a great tip to use if you're a parent with children. However, it is also more effective if you're a single person living alone in your house. If a fire starts and you're home alone, having a fire extinguisher near you is a super tip for survival.
Life-Saving Tip# 2
The husband and wife duo also puts the extinguisher underneath the bed in case of intruders. Yes, it turns out frying pans aren't the only worthy weapons. Sorry, I just had to use that Tangled reference.
Kat says that they can use the extinguisher to hit the intruder over the head. She adds that due to the fire extinguisher's weight, they are sure it could knock out their uninvited guest. Aside from that, they can also discharge its contents at the intruders.
Why it's a great idea:
Not only does it allow easy access, but it's also a brilliant idea. No intruder is going to expect a fire extinguisher weapon. However, one should take note of the amount of power needed to knock someone out. It might also be smart to think whether you're alone or not.
This trick might work for Kat and Keloni, along with other power couples out there. However, we also need to reconsider whether the intruder carries a gun or if they're more than one. It might be a great tip to add along with your other safety measures at home. It's still better to have other precautions. Remember, sometimes, head-on confrontation is not the answer.
Public's Reaction
The life-saving clip went viral after Kat Kamalani posted on TikTok. It garnered over 200,000 views, a thousand likes, and hundreds of comments! Indeed, everyone was stupefied by how simple of a solution it was. The idea was so simple that no one thought about it. This viral tip is all thanks to Kat and her firefighter husband, Keloni.
One user expressed their thanks for keeping them safe. Meanwhile, another user commented they never thought of that. Also, a fellow firefighter's wife commented that she's upset at her husband for not having his family do this. She added that she's ordering a small fire extinguisher right away!
Surviving 101: Conclusion
In the end, Kat Kamalani is an angel for sharing her husband's life-saving tips. However, the second tip is a bit dangerous for a single person with a weak arm-strength. However, the first tip was excellent. The first tip is easy and affordable. It's also applicable to everyone. Now, what are we waiting for? Let's order a small fire extinguisher online!
Did you like this article? Explore Owner's Mag for more amazing content.
Nature's #MeToo: How Female Animals Fight Back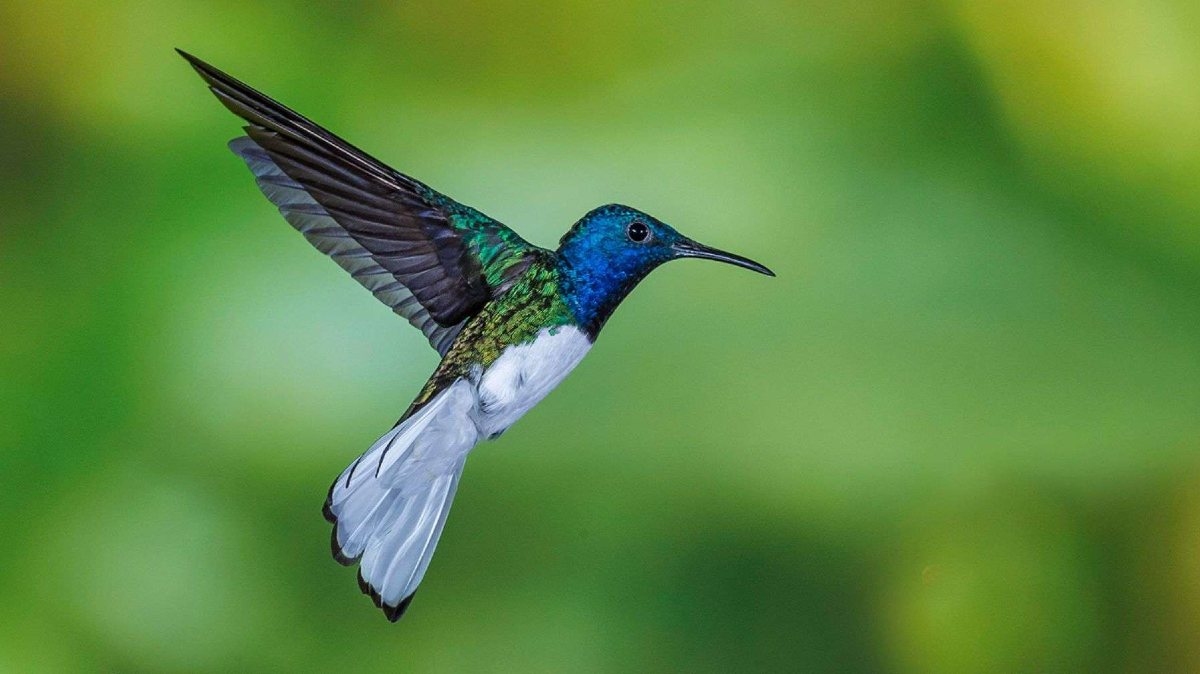 The #MeToo social movement has gained international attention over raising awareness against sexual abuse and publicizing sex crimes and harassment. As it turns out, females fighting back when facing injustice isn't exclusive to humans. In fact, recent studies show that certain animals also have their own ways of retaliating when ill-treated.
Yes, nature has its very own #MeToo movement, and the hummingbirds and octopuses show us how it's done in the wild.
#MeToo: Female Hummingbirds Take What's Theirs
First, let's talk about hummingbirds, particularly the white-necked jacobin hummingbirds (Florisuga mellivora). The male birds of this species have blue-colored heads and throats, while female ones have more muted hues – olive-green heads and backs, with spotted throats. On the other hand, some females also have blue coloring, and they often use it in their #MeToo movement.
According to a study published in Current Biology, researchers found that female birds display their blue coloring. Though birds often show their colorful features during mating season to attract those of the opposite sex, the study found that procreation isn't their motivation. In fact, males don't seem to prefer blue-colored female birds.
University of Washington evolutionary biologist Jay Falk who led the study, said mating choices don't exclusively determine animals' looks. Falk's team released over 400 birds in Panama and used genetics to know their sex to conduct the study.
To make the research even more interesting, the researchers placed green or dull-colored dummies on feeders. According to the results of the study, males attempted to mate with the dummies, mistaking them for live female birds.
Falk described male jacobins as the" show-off jocks of the hummingbird world," and for a good reason. Aside from attempting to court the dummies, some male birds also attacked the dummies. And when this happened, other species of hummingbirds also followed suit. According to Falk, this only goes to show why female birds wanted to show off their blue color – they want to have as much power as the males.
Female Octopuses Don't Stand Back
For other animals, it takes a lot more than showing colors to gain a bit of leverage in the struggle for power between genders. Such is the case for female octopuses off the Australian coast. Their #MeToo move? They throw a fit – literally.
University of Sydney scientist Peter Godfrey-Smith and his team filmed Sydney octopuses at a site in Jervis Bay. Some people call the place Octopolis because it's one of the few locations in the sandy sea bottom where the octopuses can create dens, thus their big population in the area.
According to the study, the females throw shells and silt to target males that harass them. How do they do it? Godfrey-Smith says the females hold algae, silt, or other objects under their bodies with their tentacles. They then angle their siphons and shoot water afterward. As a result, they propel the projectiles in a move akin to throwing.
Godfrey-Smith says octopuses often use this move to excavate dens or to dispose of the remains of meals. In that sense, it was easy to assume that the move was a harmless deed without malice. However, they started to suspect that something was up when they saw that the females hit males.
When they gave it a closer look, they indeed found the difference between throws that clear the den and throws that target others.
In fact, they even caught a female octopus throwing silt ten times at a male that was attempting to mate with her. The female was successful in hitting its target five times. The male tried to duck and avoid the projectile but to no avail.
Hackers Threaten The Alexander Lukashenko Regime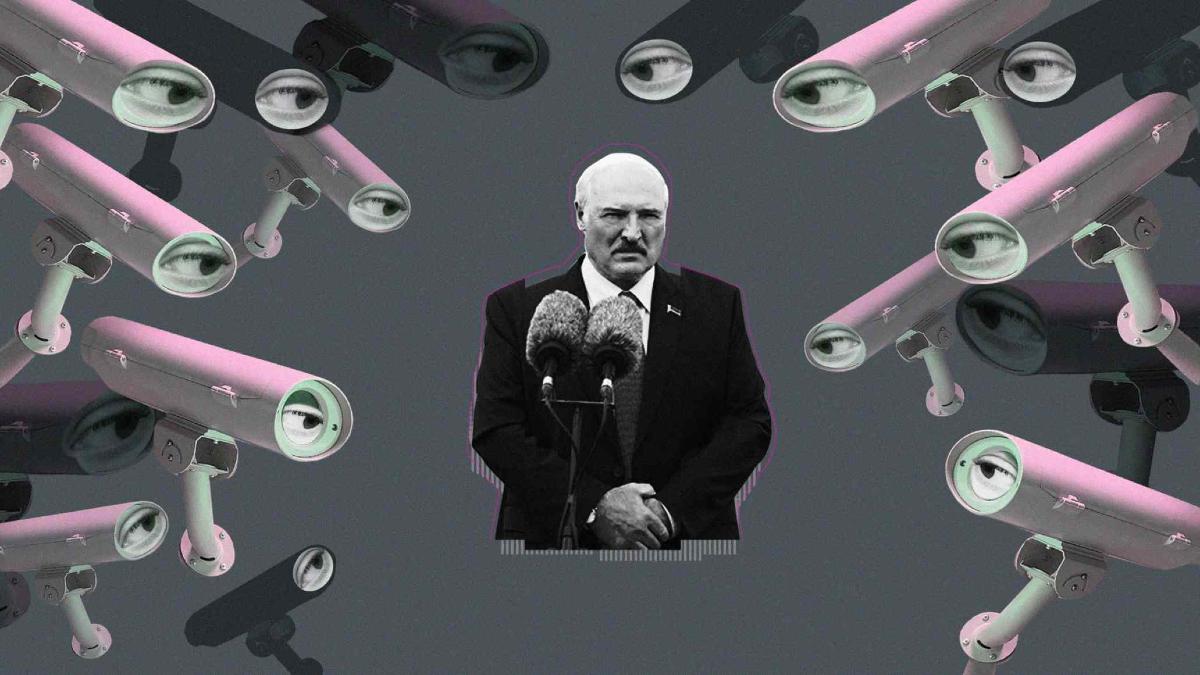 A group of hackers threatens Alexander Lukashenko's empire. The hackers say they have data of all corrupt and misdoings of the dictator.
Belarus is a country bordered by Russia and Ukraine. It is the 13th largest country in Eastern Europe, with a population of 9.3 million. Its dictator, who has been appointed into office since 1994, is the first president of Belarus. For close to three decades, Alexander Lukashenko reigned supreme with the most restrictive police authorities. The tyrant used his power to remain in office to date.
However, Alexander Lukashenko's opposition is trying to overthrow this almost 30-year regime by collaborating with a group of hackers. They aim to expose the wrongdoings of Alexander Lukashenko and his political intentions.
The group of hackers called Belarus Cyber Partisans consists of activists in Belarus with over 77,000 subscribers on Telegram. Belarus Cyber Partisans has penetrated Belarus's authoritarian government.
Leaked information about Alexander Lukashenko
It all started when Belarus Cyber Partisans leaked information they gathered from the most confidential government and police networks. These activists protested against the dictator in September 2020. It's by using government websites to unleash a series of fraudulent systems — including the country's most recent election. 
Although Lukashenko won by a mile, the people of Belarus believed that the win was a total fraud. Experts believe that this might be the most comprehensive hacks of a nation in history.
Belarus Cyber Partisans claims they have successfully infiltrated a majority of the Belarus administration by breaching the most sensitive police and government networks. The group has released evidence of Belarus police crimes, the country's cover-up on the real COVID-19 mortality rate, and the violent crackdowns on the people's peaceful protests.
Since the group has hacked almost all of the administration's systems, they assured more information is coming. They say that the series of leaked information is just a fraction of the other ruthless crimes that Alexander Lukashenko committed.
An anonymous Belarus Cyber Partisans representative said in an MIT Technology Review interview that, "What we want is to stop the violence and repression from the terroristic regime in Belarus and to bring the country back to democratic principles and rule of law."
The country's thriving IT scene led to the formation of the Belarus Cyber Partisans. The group comprises 15 IT professionals who started causing turmoil in September 2020 when the group began defacing the country's government websites.
Help from officers and former politicians
In December 2020, Belarus Cyber Partisans sought the help of a Belarusian law enforcement group called BYPOL. This is an organization of intelligent officers and former politicians working from outside and inside the country to dethrone Alexander Lukashenko and end his unjust and cruel methods. Last year alone, the dictator arrested over 27,000 people from peaceful protests.
A former Belarusian diplomat attested to the regime's criminal activities and supported both groups' plans in exposing Alexander Lukashenko's misdeeds. He says the groups will open the people's eyes by making the crimes more "transparent."
The series of leaked information also included drone footage of violent crackdowns of the people's protest, audio recordings, and video feeds from surveillance cameras and isolation cells.
Overall, the Belarus Cyber Partisans' goal is to weaken the regime's infrastructure by implementing cyberattacks that cripple the government's security forces. Moreover, the group also ensures that protesters get the protection they need.
Kuda Raises $55 Million Series B Funding Quicker Than Most Startups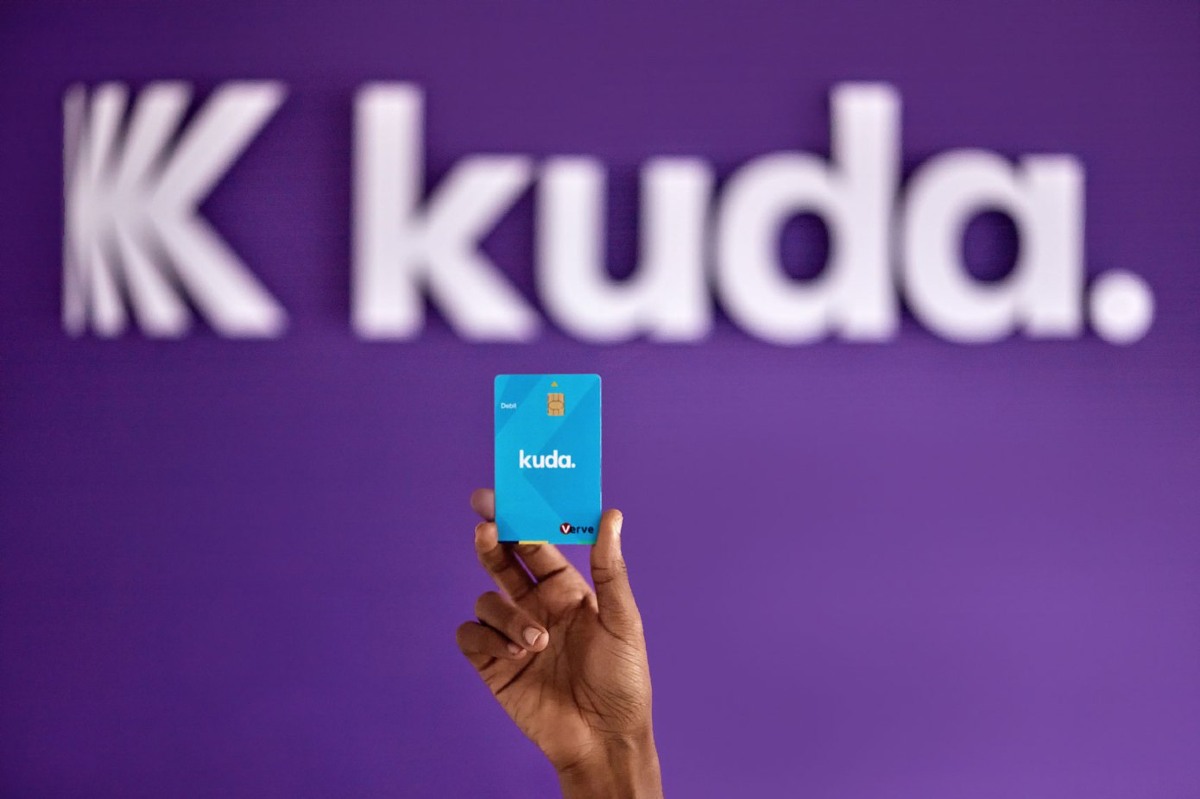 One of the most promising industries to launch a startup is in the digital banking or fintech sector. Untapped markets can become a goldmine for startups that aim to disrupt the banking infrastructure. And that's what Kuda has experienced over the past couple of months. Read more about Kuda here and how they were able to raise millions for their Series B funding.
Kuda: An Overview
What sparked Babs Ogundeyi and Musty Mustapha to start Kuda? Excessive and inconsistent fees. Fueled to reduce that, they launched the fintech company to develop a savings app. Wanting to make banking easier and more accessible without any charges, the founders aim to change banking for Nigerians all over the world.
Series B Funding and Possible Kuda Expansion
Kuda raised $55M funding for Series B. For Kuda, this funding will be fundamental not only in the creation of new services on their savings app but also in launching it to Africans across the continent. Ogundeyi hopes that their app can become a widely used app for Africans globally.
Expansion is vital for Ogundeyi and his team. He maintains that Nigeria is still a market crucial to their operations, but the funding will also go to expanding efforts.
Back in March 2021, Kuda raised $25M, all thanks to Valar Ventures. Back then, they had only 650K app users, but they doubled that number in August 2021, with registered users around 1.4 million.
This funding round is once again led by Valar Ventures. But Target Global and SBI have also played a role in helping the fintech startup raise $55 million. Target Global leader Ricardo Schäfer believes in the impact that Ogundeyi and Mustapha will have in Africa. But what excited him the most was the idea that 1 billion users would benefit from their app.
Faster Funding Rounds and Other Disruptors
It was surprising how quickly Kuda raised funding over the course of a few months, but it's due to the current market conditions and the numbers presented to investors. A McKinsey report foresaw this growth, wherein digital financial services would become a major market. Plus, with inaccessibility, Kuda knew that they could change the way Africa could do digital banking.
Kuda isn't the only fintech startup aiming to change the banking infrastructure in Africa. Other Fintechs changing the game are:
Airtel Africa
Chipper Cash
FairMoney
Meanwhile, here are the other fintech and banking companies also competing to stand out in the market:
Revolut and N26 (Europe)
WeBank (China)
Varo and Chime (U.S.)
Nubank (Brazil)
However, what makes Kuda stand out from the others is they have a banking license. With this in mind, they can develop services on their own. This will also help them create and develop other products and services and build credibility more than their competitors.
The Future of Kuda
Ogudenyi aims to launch their app to other African countries but won't say where they'll launch it. However, Kuda has an ongoing credit service (through an overdraft allowance) that proves the fintech startup is growing and moving forward.
He says that they do a pre-qualification screening for those who can receive credit. In the 2nd quarter of 2021, over 200,000 users were eligible. They gave over $200M in credit. And to ensure they remain with their purpose of creating their app, they do an allocation of overdraft proportion. It's based on user activities, and they won't overpay.
Due to Kuda's promising mission towards banking in Africa, Valar Ventures seems eager to fund the fintech startup once more in the future. Andrew McCormack, a general partner of the investment firm, says that growth and population acceptance towards digital banking are factors in continuing their support.