Break the Barriers of Isolation: Send Letters to the World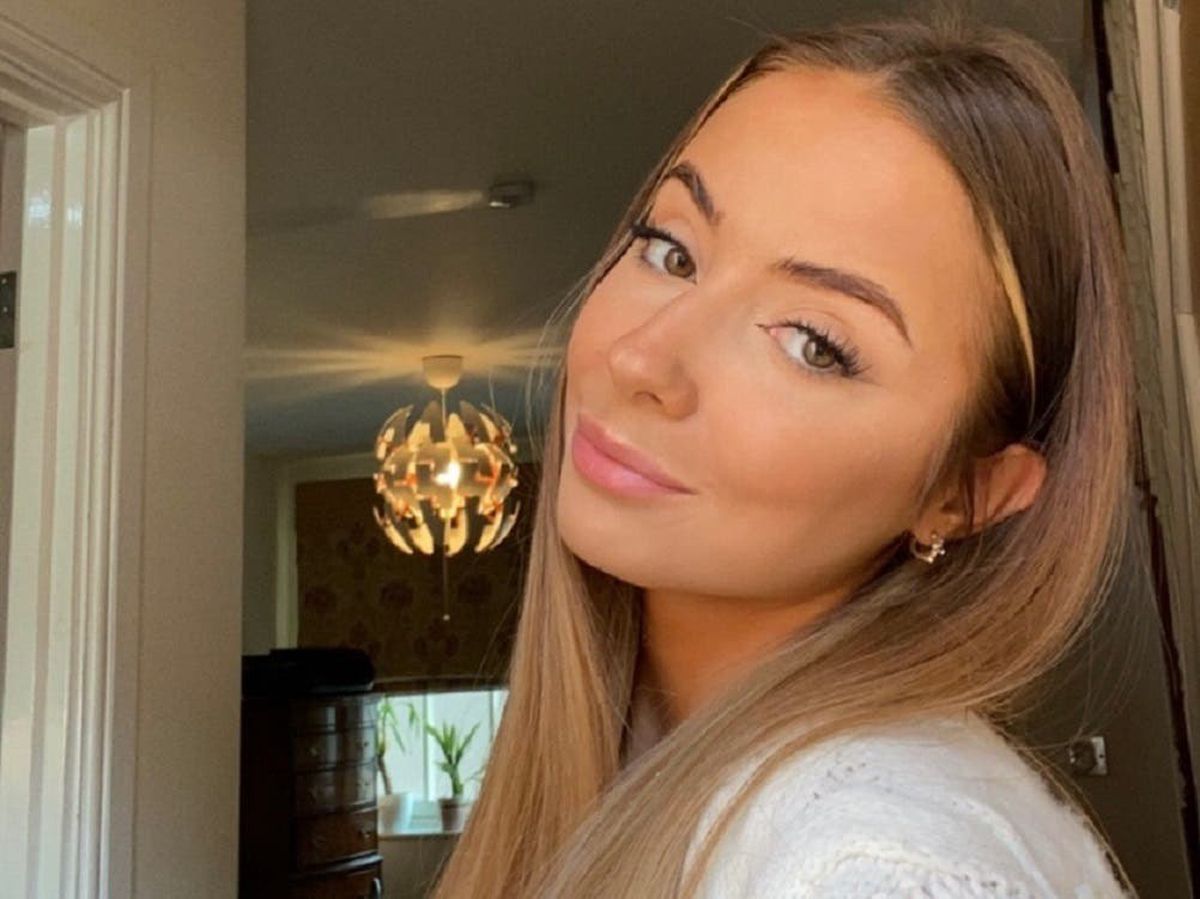 Currently, our world faces dark times as we still combat Covid-19. Whether we admit it or not, the pandemic changed our surroundings. It's less lively than we're used to. And now, it's 2021, but we're still stuck on this invisible war against the virus. This self-quarantine life only made us feel more isolated from the world.
As a solution for this 'lonely' feeling, an aspiring doctor created a safe space to record their experiences. Daisy Davidson made a website hoping it would serve as a therapeutic place for people. Let's learn more about what the young mind had in store for us.
Send Letters to the World
Daisy Davidson is an 18-year-old from Shrewsbury in Shropshire, England. She created a website that allows people to post anonymous letters. It aims to help people combat the feeling of loneliness and isolation during the crisis. The website serves as an open forum where people could submit their experiences throughout the pandemic. 
Also, Daisy hopes the website helps people feel less alone and connected to others who have similar experiences. She stresses that looking after our mental health during these difficult times is so important. The website was created last year in April during the first lockdown.
The website experienced an influx of entries after Dr. Phil Hammond shared a link on Twitter. From the tweet, the campaigner and medic commended Daisy, saying that it's a great website. He further expressed his appreciation by saying "well done" to the aspiring doctor.
Of course, the website deserved the praise. Not only does it have an anonymous letter section, but it also has a support page that links to various mental health support.
The Website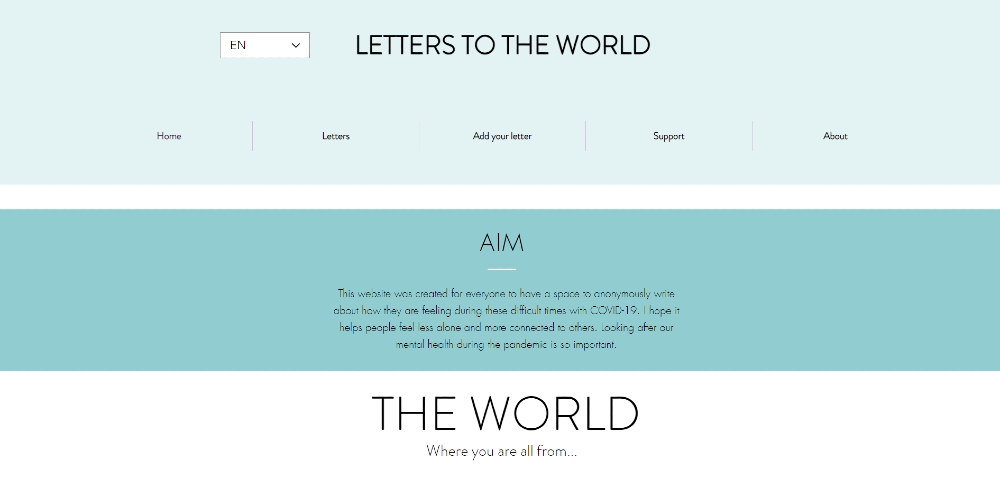 Daisy told a news agency that she wanted to do something because of all the free time she suddenly had. The 18-year-old was supposed to take exams last summer but was abruptly canceled due to the pandemic. Instead, she utilized all that free time to create a safe space. The website was designed with a user-friendly interface and can be translated into 13 languages.
She adds that the only way people could contact others is through the internet. From this idea, she wanted to make it more accessible to all ages, hence the simple interface. Furthermore, in this time where you can't speak to people face to face, writing it all out could feel therapeutic. The idea also stems from Daisy's personal feeling where she struggled throughout all the lockdowns. She says that it can be lonely, and her usual routine is gone.
Also, the young girl hopes for the NHS staff and frontline workers to find the website useful. She wants them to share the difficult times they experienced first-hand from the pandemic.
The Anonymous Letters
The most memorable letter for Daisy was the one written by an intensive care doctor. She shares that he didn't expect the world to turn out like this when he went to medical school. Daisy shared her sentiments as an aspiring doctor who plans to study medicine. She adds that it's a career where there is always the unexpected. However, no one predicted that the pandemic would be extreme and last this long.
Besides, the experiences she had have not put her off from studying medicine. It only made her want to study medicine more after being inspired by everyone's incredible work. Daisy further expresses her passion by saying she wants to be able to go out and help people. She says that it's a job where you get to step right in and help.
As An Endnote
Daisy's website features a world map on the front page where it pins the anonymous letters' location. So far, it's satisfying to see that almost the whole world sent their letters in the safe space that the 18-year-old created. It shows that Daisy succeeded in creating a trustworthy website.
If you click on the website's letters section, you'll see that people still post about their experiences. Some even share short messages about what they are feeling at the moment. The platform is made to show people that they're not alone in these rough times. It's truly a fresh and fantastic idea from Daisy. Indeed, a job well done.
Did you love this article? Explore Owner's Mag for more amazing content.
Near Space Labs Eyeing To Capture All of Earth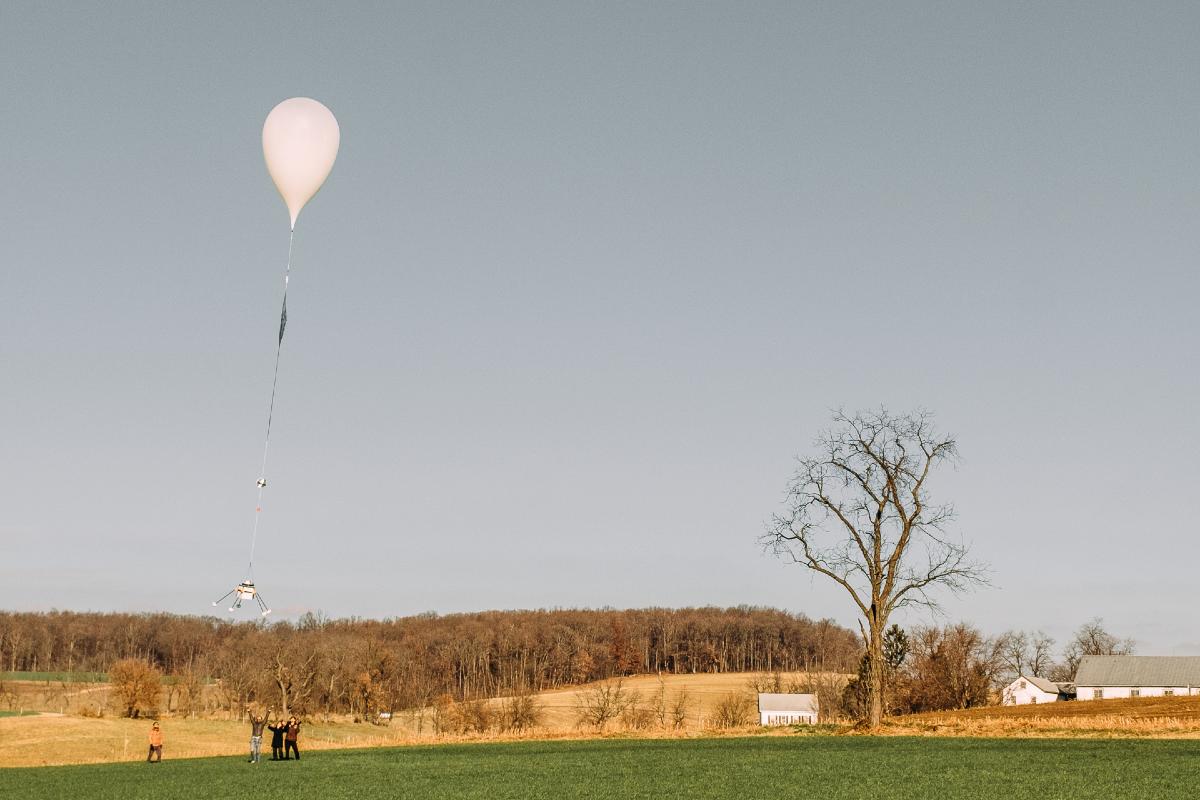 What do climate change, traffic, and the military have in common? The need for geospatial intelligence. Anyone involved in these fields will need reliable and high-quality imagery to observe trends and use analytics to better and advance their fields. One company, in particular, aims to provide high-quality geospatial imagery at an affordable price. Near Space Labs is the name, and democratizing geospatial intelligence imagery is the game. Read more about them here.
What Does Near Space Labs Do?
Founded by Rema Matevoysan, Ignasi Lluch, and Albert Caubet, Near Space Labs is a geospatial intelligence company. Their mission is to provide high-quality images for organizations involved in the government, insurance, military, climate change, and urban planning fields.
They've been operational since 2016, although they were named Swiftera at the time. Since then, they've revolutionized the geospatial field, providing clearer images and access to data.
Unlike other geospatial intelligence companies, Near Space Labs is committed to reducing emissions with their balloon fleet.
Their platform takes images anywhere, and data collected by their Swifties can be viewed with anyone who has a subscription with Near Space Labs. Data is not exclusive to any business or company, which anyone can use for whatever purpose.
One area of land they focus on capturing is urbanized areas. After all, you'll see more changes in urbanized land, and they aim to give updated data to anyone who needs access to it. Matevosyan revealed in an interview that she preferred providing imagery for municipalities and businesses. The images can be valuable for weather-related events and faster response to disasters.
The Swifty Balloon
Capturing images from a high altitude can become expensive. But Near Space Labs have come up with a weather balloon, they named Swifty. Technically, Swifty is their "autonomous high altitude platform." It can go as high as 85,000 feet to capture images and capture, at the most, 1,000 km worth of imagery in one flight.
However, they work alongside the Federal Aviation Administration to ensure they don't violate any airspace laws.
Currently, the Swifties have captured over 600,000 images and have taken 300,000 km2 worth of images captured from the stratosphere. Plus, it has logged over 600 hours worth of flight. The company has over eight Swifties in operation.
What Makes Swifty Different?
Aside from affordable rates, Near Space Labs takes 50x clearer photos than any satellite. Not only that, considering they use balloons, they have a plug-and-play model. This gives them an opportunity to iterate technology, something satellites cannot do since they're in orbit.
How Have Near Space Labs Thrived During the Pandemic?
Although many businesses have faced challenges during the height of the pandemic, the geospatial startup found an opportunity to capture images from anywhere. That's without the need for the staff or founders to fly to a location. They can ship the Swifty and include a manual to train someone to launch their robot into the stratosphere.
In 2020, they were planning to expand to Texas. It was a smooth ride for them to expand to the state and even set up a technical team to launch Swift there.
Plus, considering they offer a cost-effective solution than other geospatial organizations, many companies have expressed an interest in using their data. The conservation field, in particular, has spiked its applications in 2020.
Funding and Future of Near Space Labs
Crosslink Capital, Toyota Ventures, Leadout Capital, and Wireframe Ventures contributed to the $13M in funding Near Space Labs received for their Series A round. This funding can help them with capturing more imagery for governments and organizations needing data and analytics. Plus, with what they've earned so far, Near Space Labs aims to invest in getting new hires.
Not only that, but they have booked 540 flights until 2022! Expect more Swifties to float in the air.
For other tech and startup stories, check out Owner's Mag!
Electronic Monitoring is Restrictive – Researchers Say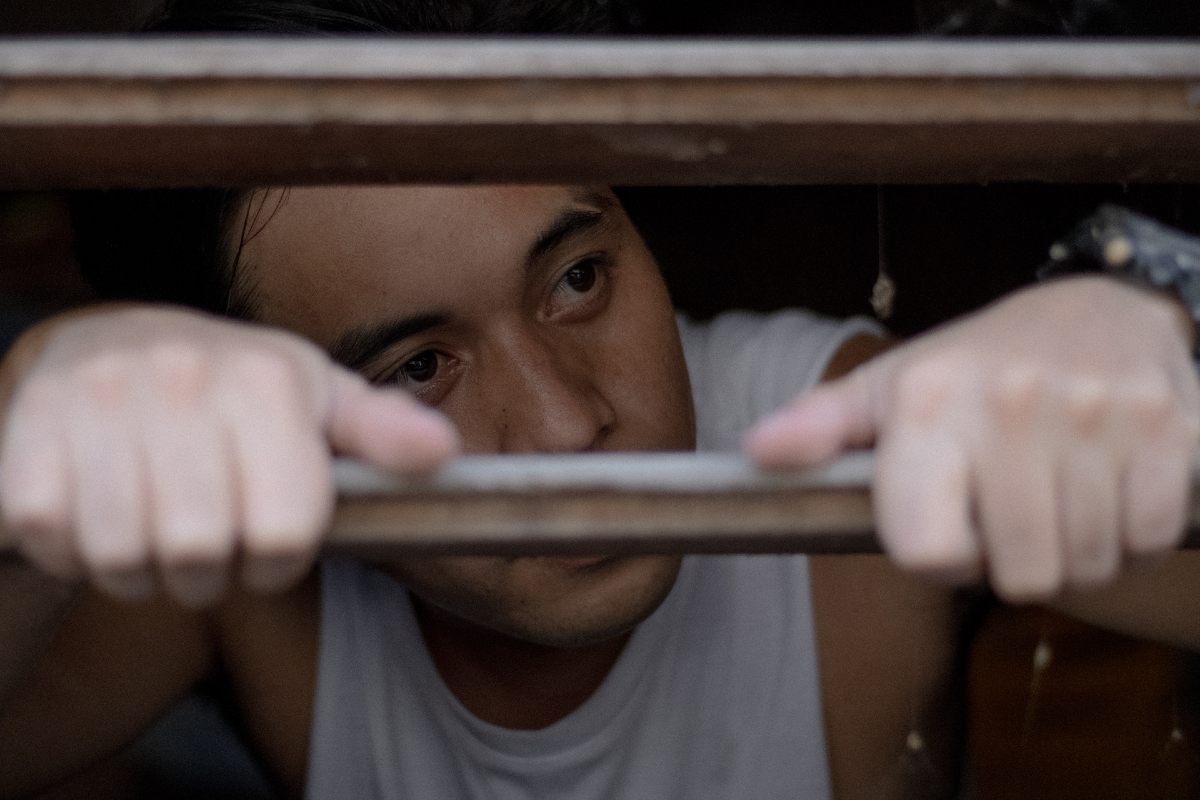 According to new research, electronic monitoring is one of the most restrictive forms of control. This comes as a mere second to prison and considered as a form of incarceration that occurs outside of its walls.
The coronavirus pandemic has led the judicial system to come up with a new form of monitoring inmates. They have turned more to electronic monitoring, such as those attached to ankles. This confirms the long-standing arguments of activists and advocates alike: electronic monitoring is oppressively burdensome. They see it as subjecting inmates to vague rules and seemingly branding them as people with "disreputable character."
Ankle Monitor Manufacturers
The same research also tells us that only four ankle monitor manufacturers dominate the industry. They believe that this will drive more people to go back to prison. These profit-seeking companies make millions in dollars annually for a whopping 64% of the contracts included in the study.
This comes from the new and complete compilation of numerous electronic monitoring-related rules and policies, and contracts. All were gathered from public records and requests from 44 states. According to the report, the companies are:
Attenti
BI Inc.
Satellite Tracking of People LLC
Sentinel Offender Services LLC
Privacy and Security Issues Related to Electric Monitoring
The study also found that location data was kept indefinitely after monitoring, although all within the law. Governments ask family members and employers to act as their agents to report potential violations. This may seem awkward as they will have the task of being in a supporting role as well as supervisory.
It is of utmost importance that inmates who wear the ankle monitors pay one-time and ongoing fees for these monitors. Said amount can be anywhere from $25 up to $8,000 each year. The research sees these as costs that undermine financial security "when it is needed most."
On the other hand, the Justice Department's Bureau of Prisons claimed that in 2018, it only costs under $100 per day or over $36,000 per year to detain a federal inmate. California, particularly the Los Angeles and Sacramento counties pay $22 each day. This is due to the fact that these counties impose the highest costs yearly. 
Kate Weisburd, associate professor of law at George Washington University, has this to say about this:
"This is a form of incarceration that happens outside of prison walls." Weisburd was the team lead of a group of 10 law students who analyzed and filed the documents. She added, "It's always intended to be a positive alternative to incarceration. But based on what we found, it's doing the opposite. More rules and more surveillance generally leads to higher incarceration."
Compliance and Violations
The report also tells us that electronic monitoring follows hundreds of government rules that make compliance even more difficult. Add to that the vague rules that make it even harder. An excellent example of this is the Alabama Bureau of Pardons and Parole's mandate that wearers "shall abandon evil associates and ways."
According to Weisburd's study, the results are open to interpretation, making the wearers vulnerable to technical violations of the rules. Wearers may face punishment for infractions that were once ignored and unseen.
Most cases of electronic monitoring, though, have uses in house arrests. This means that wearers must remain in or near their homes for a specific period. Weisburd's team gathered that many agencies fail to explain clearly the permissions that they require. 
Weisburd also proceeded to state that every record they looked into had a negative impact. These undermine people's capability of surviving outside of prison. It has become more difficult with rules to follow that are vague and broad.
For other stories, check out more here on Owner's Mag.
Bacteria Spotting Tech May Take Over Use of Neosporin

Technology may just have found a quicker way of detecting bacteria in wounds. Sensitive portable electrochemical sensors were used in a study conducted by the University of Strathclyde in Scotland and NHS Ayrshire & Arran. The low-cost screen-printed carbon sensors caught the infections within half an hour, significantly faster than the current laboratory testing in most hospitals.
Scientists celebrate this discove as it can open the doors for developing a device that gives real-time results. What was once an expensive and lengthy process that took up to at least 48 hours of bacterial wound infection and identification will now be over.
Clinicians from NHS Ayrshire & Arran worked together to collect dressings and swabs from diabetic patients at University Hospital Ayr. They specifically chose patients that have foot ulcers. The University of Strathclyde then proceeded to measure the samples using the new novel sensor. In no time, they found the bacterial infection revealing itself.
The success of detecting one of the most common kinds of bacteria in wounds, the Proteus mirabilis, led the team to pursue beyond the preliminary studies. These organisms are present in the human gastrointestinal tract. This is crucial as the bacteria are part of our bodies' normal microflora but can compromise wounds or the immune system.
In July, a study stated that the rapid electrochemical detection of the pathogen was revealed after an hour. The peer-reviewed research won at the World Congress on Electrical Engineering and Computer Systems Science. It took home the Best Paper Award.
A significant threat to patient welfare is healthcare-associated infections (HAI). Early detection of wound infections can reduce the treatment period, lessen the costs, and abate the effects of the illness.
Neosporin
An antibiotic that kills bacteria on the skin, Neosporin, may no longer be as essential if scientists develop the technology. Its specific uses are for the prevention of infections from wounds, burns, scrapes, and minor cuts. The creation of a medical device that uses bacterial sensors may quickly determine antibiotics that are specific to the type of wound rather than a general use ointment.
Bacteria Spotting Tech
Researchers are enthusiastic about this bacteria spotting tech. They see the potential of incorporating it in the creation of a medical device that's inexpensive and provides results in a shorter period. This will bring about faster identification and treatment.
The process involves an electrochemical technique that measures the electrical impedance of a swab sample over many other signal frequencies. It then creates spectra by measuring the flow of the current that goes through the bacterial layer. This gives valuable data on the microbiological content of the sample.
They expect that monitoring devices for point-of-care infections would have further development from this discovery. Health professionals can now have machines that can help them with early intervention and better prognosis.
Diabetes foot ulcers are common, and this type of device will lead to fewer limb amputations. Early detection of infections means treatment may lessen the chances of amputations, if given right away. They see foreseeable prevention of three out of four limb amputations due to diabetes.
The study also presented the possibilities of impacting individual foot ulcer patients as it reduces the current lifetime risk of about 15 to 25%. In addition, it will also preserve the precious resources of the NHS.
Also in collaborative work with the University of Strathclyde in Scotland and NHS Ayrshire & Arran is Ohmedics Ltd. It is a spin-out company of the University of Strathclyde and is looking to commercialize the bacteria spotting tech under a license.
For other news, read more here at Owner's Mag!