How To Get Started On Blogging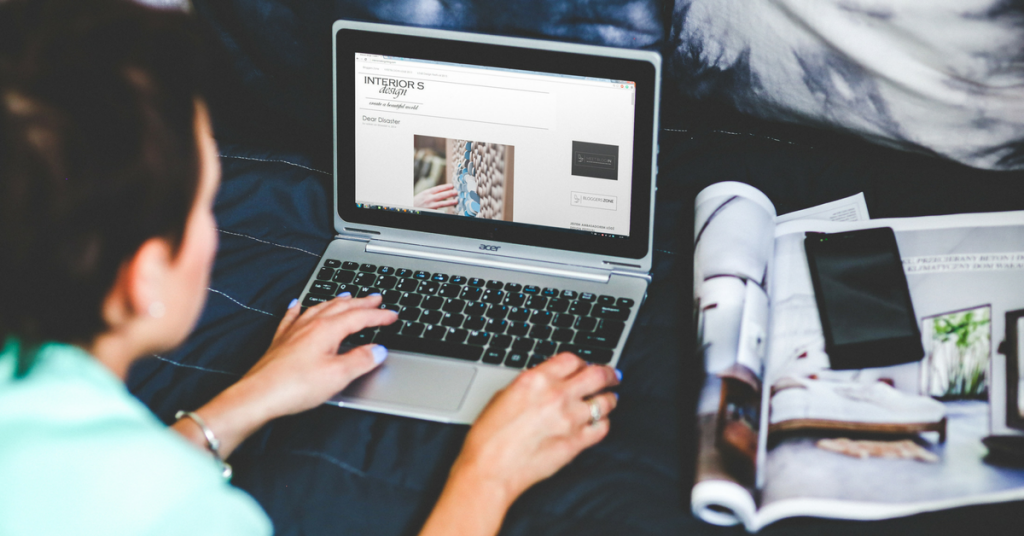 You want to start blogging? That's great! But how do you start blogging? There is so much information on the web, it is so confusing. But luckily, we were once new to blogging too and know how to simplify this seemingly confusing process and eliminate useless information.

You don't need to be an IT graduate to start blogging. Anybody can start a blog if they want to because there is very little technical ability needed to launch a blog site. Here are the steps you need to follow to start a blog.
Choose a blogging platform
A platform is where you want to build your blog. Many bloggers use WordPress because it is easy to use and because it is massive. It is one of the biggest blogging platforms in the world and has countless plugins, add-ons and offers many ways to start your blog. There is also a great support forum if you get stuck or get confused. According to data, there are 82 million blogs on WordPress. Great alternatives include Blogger and Tumblr.
Free or Self-Hosted
Now that you know where to build your blog, you have to think if you want a free blog or a paid one. Platforms like WordPress, Blogger, and Tumblr have free blogs. This is perfect for those who are not really serious about blogging or those that just want to try their hand on it. However, free blogs have downsides. Firstly, you don't own the blog. Secondly, there are limits to what you can do with it. For example, you can't really monetize it. You also won't be able to upload all the videos or images you want. Lastly, you won't be able to get your own domain name. For free blogs domain names usually look like yourblog.blogspot.com or yourblog.wordpress.com.The solution to this is to get self-hosting. It is not really that expensive, usually costing around $5-10 per month, depending on your platform. You will be able to name your blog so it looks like yourawesomewebsite.com (co, .co.uk, .org, .net etc - you get to choose), have unlimited bandwidth to all images and videos and have access to all free themes.
Domain and Hosting
Assuming that you choose to host your own blog, you need to think about your domain name and hosting provider. Domain name is basically the name of your blog like Google.com or Facebook.com. Hosting is the company that puts your blog on the internet so that everybody can access it. You can think of it as a hard drive where you save your blog. There are companies that do the domain name selling and hosting like iPage. Using this example, they can host your website for as little as $2.5 per month and domain cost will be somewhere around $10-15 per year. Whatever company you choose, most of them will usually have a "one click" install for your WordPress blog.
Design Your Blog
This is the fun part. you can make your blog look like you want it to. If you are using WordPress, you can choose from a variety of free themes. Just go to Appearance > Themes to install a theme. You can also buy premium themes for around $40 at websites like

ThemeForest.net

. Whatever theme you choose, it is best to find something that is easy to customize and professional-looking. If you get tired of looking at your old blog, simply choose a new theme without losing content or images.A blog's design should reflect your blog's theme. This is what blogging is all about. It can be confusing if you have a cooking blog with a sporty design. Make your blog easy to navigate so that people will like to stick around.

Blogging is a great way to communicate and spread information. It is a great way to express yourself or practice your writing skills. Best of all, a blog can help you make money. You need just a bit of patience to make a blog. However, the learning curve is not so steep; anybody can do it.
Foot Cardigan Taking Socks One Step Further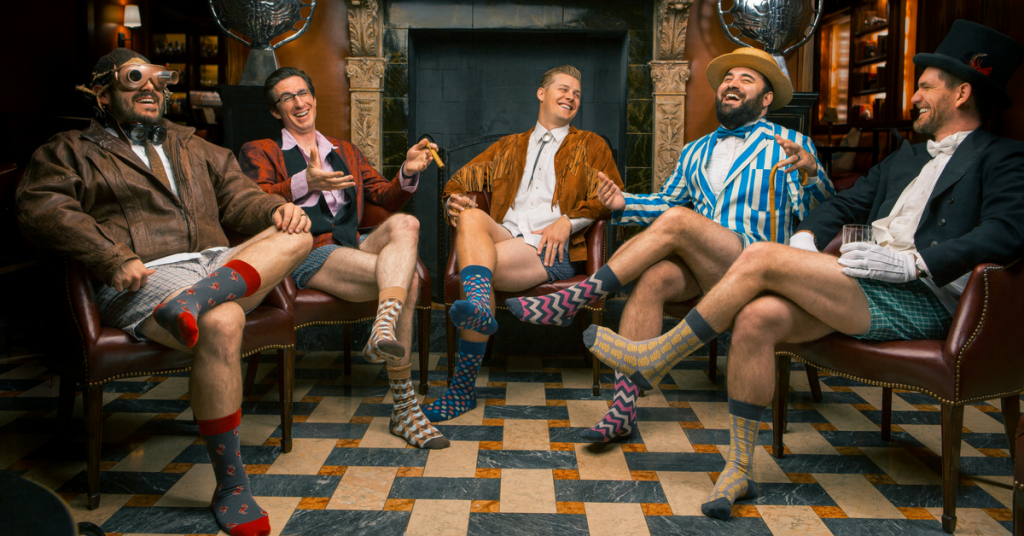 Seeing packages in the mail is probably one of the most underrated and exciting things that happen to us in our digital world. You may know them as the guys on Shark Tank that ripped off their pants.

Foot Cardigan

is a sock subscription that sends you random socks once a month. From holiday themed to socks covered in sushi, be sure to be surprised every time. Their fun, colorful

Instagram

feed is a small taste of what you will receive. We interviewed the founder of Foot Cardigan, Bryan Deluca, about how the company got to where they are today.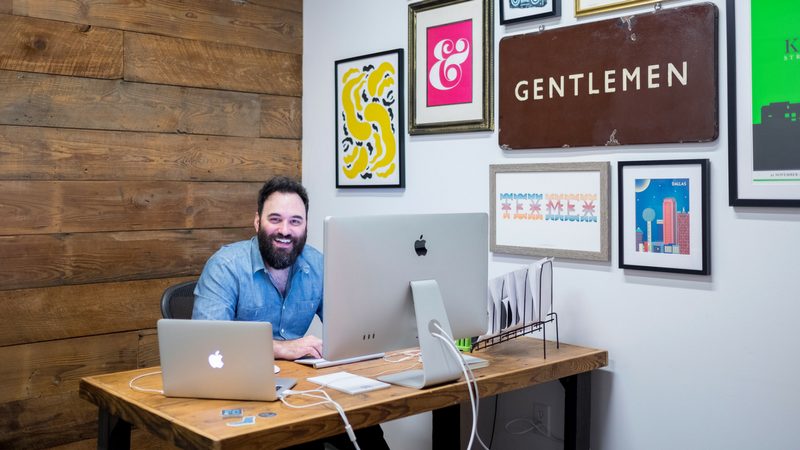 How did Foot Cardigan get started?
We fell in love with the subscription model after seeing that viral Dollar Shave Club video in 2012. Socks are a commodity so we knew we had a shot at having some success within the space if we came at it from a different angle, you know, like a subscription. Et voila!
Why socks?
The 'fun, crazy, fashion' sock trend was just getting going, so we kind of were at the right place at the right time. I had a little experience in sourcing so I was able to find our first factories and get that going. But I really loved the idea of taking this historically boring product, like a sock, and making buying/receiving it fun.
What makes your socks different from competitors?
Over the last four years, I think we've created our niche within the larger sock industry. Of course I think our product is as good or better than other brands out there, so when you're competing, you have to make sure there's just a quality standard there, or people won't buy your stuff. But beyond that, we've really separated ourselves with our design aesthetic. The words 'whimsical' and 'fun' are probably the most circulated within our design team. But really, it goes beyond the socks. It's the brand. The tone. It's unique to our industry.
Describe your subscription service.
Most people don't think about buying socks until they have to. They've got holes in their current ones, so now they've got to go to the store to buy new ones. It can be a hassle. But with Foot Cardigan, we give you something you need (socks), and we give you an experience you wouldn't expect for such an historically mundane product. You get a random pair of fun socks in your mailbox every month. You don't know what you're getting until you open the package. That's one of our customers' favorite things about us. We make the decision for them, and they get the surprise in their mailbox. No one gets fun mail anymore. And we're proof that people still crave it.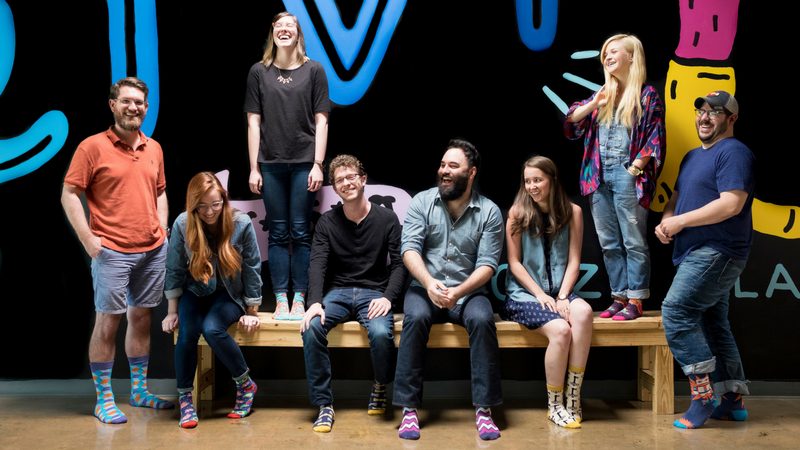 Tell me about your team.
It's really a privilege to work with them every day. They work really hard and are really smart. About half our team is operations and customer service and the other half is marketing/web. It's a good blend of creative people. When I say creative, I don't mean just the designers. We need every position to be creative, with how we respond to customers and how we ship out socks.
Describe your company culture.
It's pretty much exactly what you'd expect from us. Meaning, if you've been to our site or received our socks and you walked into our office, it would make complete sense to you. A lot of laughing. A lot of energy. Whimsical decor. Every person on our team is empowered to do their jobs. And they're encouraged if they make mistakes, because when we make mistakes, we learn and get better. We love taking risks. Sometimes they work and sometimes they don't. We give our team the freedom to think about how to do things better, without the fear of judgement. That matters.
How has being on Shark Tank and HSN affected your business?
The've both been really great. Both are experiences that you never expect to happen, but when they do, you're kind of like 'WHAT?!?! Did that just happen?' But yeah, our business greatly benefited from both experiences.
Do you plan on expanding your product line?
I'm so excited about this. Over the last four years, we've launched four products. In the next 12 months, we have plans to launch almost double that.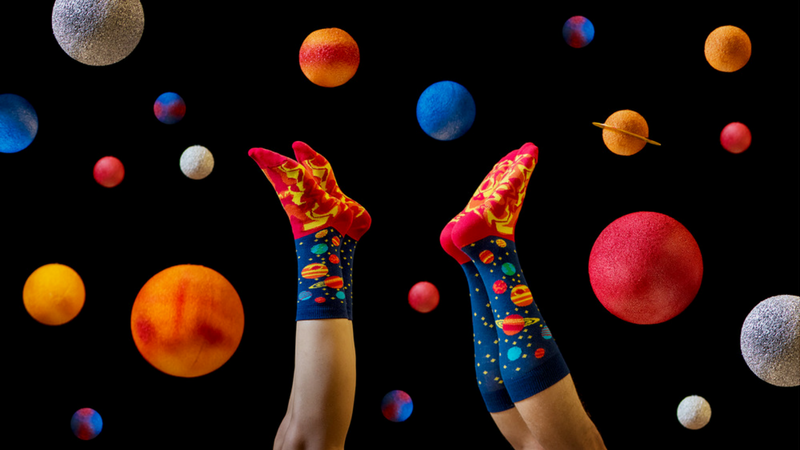 What inspires you?
My family. They are my rock. My three-year old doesn't care that I was on Shark Tank and she doesn't care if I had a challenging day at work. She just wants daddy to cuddle her and play Candy Land. That's really refreshing for me. I thrive off seeing my friends succeed. I have a lot of friends in different industries that are so damn good at what they do. When they have victories, we celebrate, and when they fail, we cry. Being around people who challenge themselves to be the best they can at what they do. That gets me every time.
What is the biggest lesson you've learned so far?
To soak in every single moment of this ride. I find moments every single day to be thankful. I often find myself saying 'I can't believe I GET to do this every day.' Because I'm not guaranteed this will last forever. So I'm going to enjoy it while I can. Tomorrow, the world could decide that socks are terrible inventions and we're going barefoot, and we'd be done. Unless we made socks that looked like people were barefoot....I'll be right back....
What are some obstacles you've come across?
Growth. While it's really exciting to be growing, it's also really challenging. 2/3 of our team have been here less than a year. We've had to create things like an organizational structure, training, etc. Navigating inventory management with our model can be tough, but we're getting there. Oh, and things like at the beginning when we had to figure out how to tell people to buy something that they didn't know was a thing. That was strange.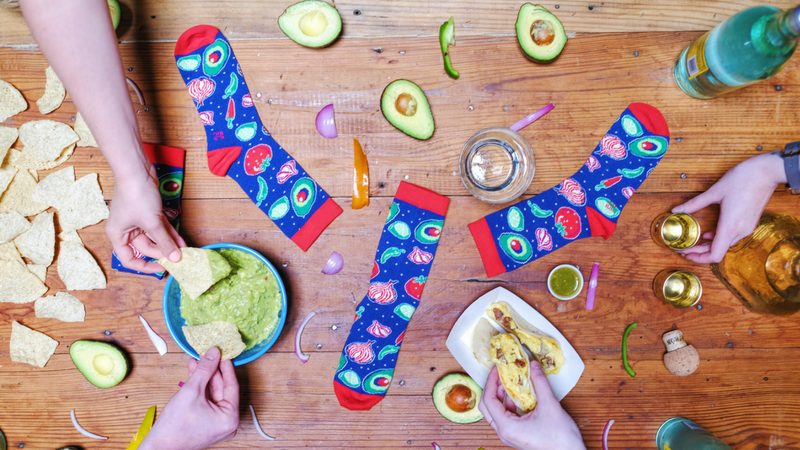 What was the proudest moment for Foot Cardigan?
It had to be the first customer who bought a subscription that none of the co-founders knew. We went ballistic over the fact that someone who wasn't obligated as a friend or family member bought a subscription because they just loved the product. I'll never forget that.
What is some advice you can give to someone building their own startup?
Get over that fear of failure. I see that the most from people. They work on their thing for a couple years and it never sees the light of day. No one will ever care about your thing as much as you do. We had the idea and launched in 2.5 months. It wasn't the best first site, but it sold sock subscriptions. We tweaked it from there. So yeah, just get your thing out into the world. Don't waste time and money building something people don't want. The sooner you push it out there, the sooner you'll know if it's going to work or not. That's invaluable.
5 Elements Your Brand Needs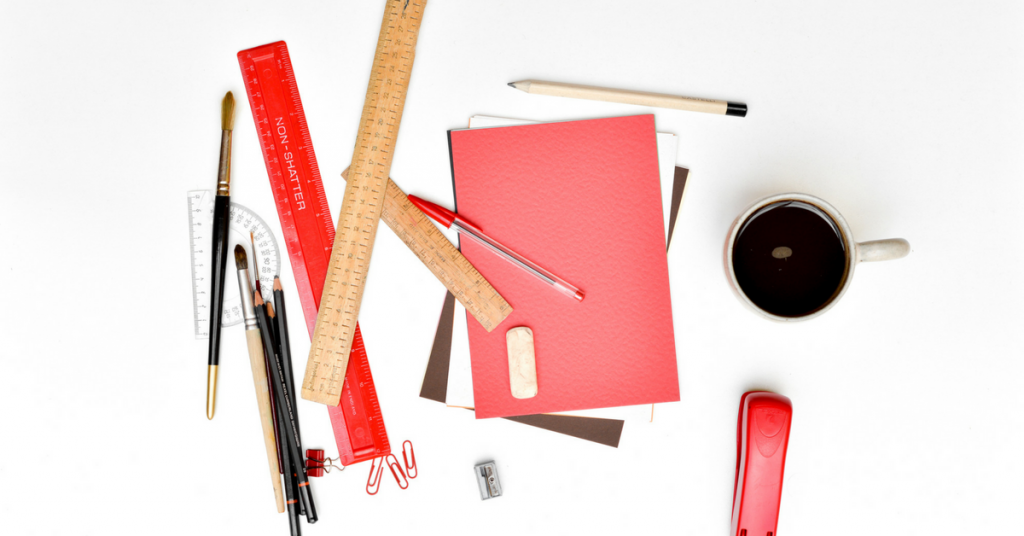 A brand is not only an eye-catching logo, tagline, or business cards, it is much more than that. Branding is important as it speaks about your business when you are not around to do so. It is all about getting recognized and having a loyal customer base who trust the quality of your product or service offerings. The five key elements of a successful brand are the promise, position, personality, story, and association. Let's understand what they mean.
1. Brand position
Brand position involves the key aspects of a business and refers to the place which a brand occupies in the minds of consumers. It deals with the company's products, target audience, and long-term goals. Effective brand positioning is possible only after studying these aspects carefully. It is also vital to list the unique traits of the company which you want to project to create a positive impression of the company in the consumer's' mind. A brand differentiates the company from its competitors by providing a unique identity.
2. Brand promise
A well-known brand maintains its commitment consistently. The company should know about the expectations of the employees, customers, and partners. The business should always deliver its products and services while keeping their brand image and customer expectations in mind.Be careful about your activities on social media. What you post on various social media platforms about your business needs to be regulated. Your customer will relate these posts to your brand image and form an impression accordingly. Your business policies should not contradict with the picture you try to make.
3. Brand story
A brand story is a cohesive narration about your business and its offerings which inspire to generate an emotional reaction and positive impression. You should project unique features of your company that the consumer can relate to based on your brand story. A brand story is a powerful tool and should be utilized effectively for branding.
4. Brand personality
Brand personality refers to the traits by which the company should be known inside and outside the organization. The attributes should showcase your business in the most appropriate way. When you design the visuals of your brand, highlight the values and beliefs of the business. Choose some keywords that describe the products and services of the enterprise most effectively. The personality of your brand should remain consistent, but the projection tone can be modified depending on the medium. For example, your tone will be serious when you talk about your brand with stakeholders, but when you try to reach your customers, the tone should be more friendly.
5. Brand associations
Your brand's unique traits and its promises are reflected in your brand associations. It is something that is deep rooted in the customer's mind about the brand. Brand associations also refer to the attributes of a brand which helps in projecting a brand positively. For example, BMW is associated with superior engineering and sophistication. Similarly, brand association with owners like Bill Gates and Microsoft, Steve Jobs, and Apple elevates the popularity of the brand manifold. A positive brand association is vital and restricts your competitor's entry into the market.

The brand image of your business helps you to reach your target audience effectively. It also helps you to give your business a unique identity.
Things To Expect When Investing In A Startup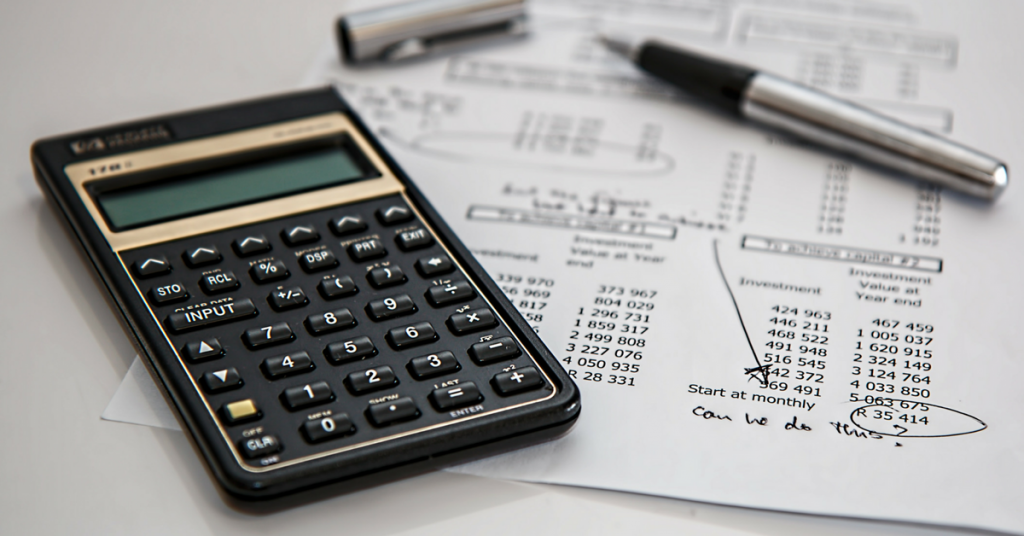 Making the first move is tough, but it gives you the confidence to lead a crowd behind you and take them along the right path.

Investing in startups is an exciting and challenging process. The investor must choose his area of interest before financing, since it's vital to understand the business mode,l and you can also help the startup with your strategic inputs. Depending on your investment profile, you can choose the following options to fund a startup business.
You can create a profile on global platforms like AngelList and CrunchBase to look out for interesting startups.

There are also different deal making platforms like LetsVenture and Venturefund.com that will help you to get connected with the startup community.

Crowdfunding is another choice if you want to invest smaller amounts along with another group of investors with common interests and risk appetite.

You can also try to establish contact with accelerators to find better startups to invest in.
The startup ecosystem is highly volatile, so before you decide to invest in a startup business, you need to consider many things like the liability, accurate valuation of the firm, your timeline, and your exit strategy. Most of the small-business investment opportunities come from friends, family, or word of mouth. So, before you get into financing a new venture, measure your steps carefully. It's vital to understand the business model and the revenue generation model.
Understand the structure of the business
There is always a chance that a startup business may fail. So, you need to understand the structure of the business and the risks involved in detail. Many startup businesses shut down within the first five years of operation mainly due to a flawed business model. Hence, if you do not understand the structure of the business, the chances of failure is high. It is important for the investor to limit their liability in the business. So, before investment, drafting the scope of the partnership and the associated liabilities is crucial for an investor.
You may not see profits in years
If you want to invest in startups, make sure that you are not in a hurry. Putting a large sum in a business can be a risky affair, and there are chances that you may not see any returns in years. Set milestones accordingly and understand the potential of the business to break even.
Plan an exit strategy
Investment in a new business venture means taking a risk. There are chances that the venture may fail and your investment is lost. It is good to wait for five years before you can expect some return on your investment. However, this varies depending on the nature of the business and if you need some liquidity before that period, you should plan a proper exit strategy. These clauses should be clarified upfront before investing and should be agreed upon by both parties with a legal stamp.
Homework
There is rarely any match between your expectation from the business and the real scenario. So, before you invest a lump sum amount in a startup, you need to do a SWOT (strengths, weaknesses, opportunities, and threats) analysis of the project. The startup should also have a proper business and marketing plan. Stay involved and review the performance of the startup periodically. You may consult a business valuation expert to take the correct decision.

Happy investing!