Smart Ways To Socialize With Coworkers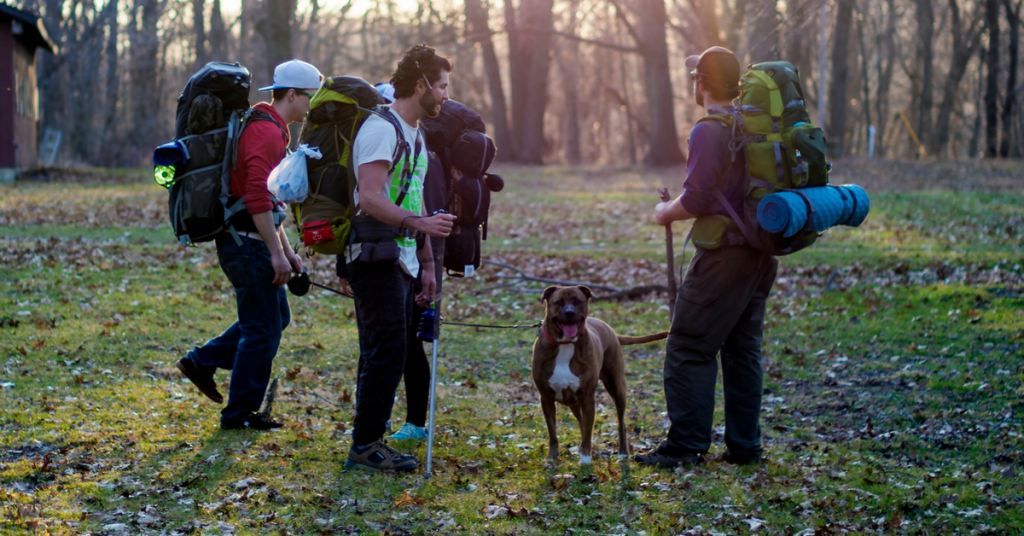 Most of us spend 40+ hours per week with our coworkers, so spending more time to socialize with them outside work does not sound too attractive. However, connecting with them outside business hours can greatly improve collaboration. In fact, according to a poll of the Creative Group, 64% of executives said that employees who socialized outside work enjoyed a more productive relationship.
In this digital age, it is important to note that "connecting" doesn't mean friending co-workers through social media. Whether it is spending time at the company picnic or enjoying after-hours drinks, socializing with coworkers is a good way to build camaraderie.
Step Outside Your Comfort Zone
This is a good tip to follow if you're a reserved person. You might be tempted to stick to people you're already friends with at work, but sometimes it is also good to seek other coworkers and chat with them. Limiting yourself to your social circle at work could mean missed connections or friendships with other coworkers.
Don't Monopolize Coworkers
Again, it is tempting to just stay with your circle but it can also lead to your monopolization of their time. Socialize and mingle with others but don't monopolize their time. This means that you should be prepared to have a graceful exit when there's a lull in conversation. Be prepared with something like "It was good chatting with you John. I'm going to check the buffet table now. See you tomorrow".
Limit Alcohol
Limit alcohol intake to 2 drinks when out with coworkers. You might be off the clock and it's time to let your hair down but remember that you have to see them during the next work day. As we all know, alcohol has a way of lowering our inhibitions which can lead to inappropriate behavior. You want them to respect you and having a video uploaded on YouTube entitled "My Drunk Coworker Kisses The Dog" can ruin your credibility. Don't be the employee that wakes up the next day and thinks "I can't believe I said/did that".
Don't Be A Wet Blanket
It might be tempting to vent about a colleague during your time off to another coworker, but always keep in mind that other people might overhear. We all need to vent from time to time but it's best to save your complaints to family and friends.
Take Pictures
Break the ice by taking pictures of your coworkers and tagging them on social media. This is a good way to begin and nurture relationships. Just make sure to use your good judgment and not post any photos that show coworkers in unflattering situations.
Socializing with coworkers outside work can be tricky; however, it is possible. Saying yes to outings and drinks after work sometimes can help establish connections, improve work relationships and lead to better teamwork.
6 Questions To Ask Mentors In Your Field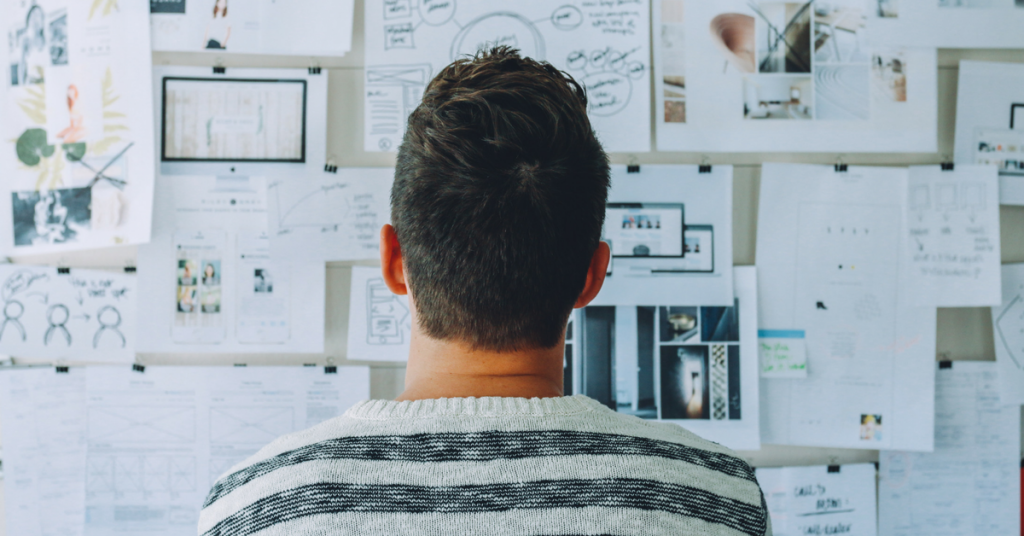 We all need a little help and mentoring in order to succeed. We can learn a lot from our mentors especially if they have already found success and can offer perspective. The problem is we ask the wrong questions most of the time. Here are some of the best questions you can ask your mentor so that you can get to the heart of the issues you face.
1. Who Do You Recommend I Connect With?
Getting the right mentor and knowing whom to connect with can greatly influence your success. Mentors have vast experience in knowing the right people to network with. In the past, some mentors have probably worked with people who were bad for their business and can tell you immediately who to avoid. In connection with this, they also know other people whose knowledge you can benefit from and steer you in the right direction.
Your mentor can also introduce you to better suppliers or people that can help you succeed.
2. How Can I Work Smarter?
People have the option of working harder or working smarter. Your mentor has the experience to tell you how to work smarter and not always harder to boost productivity. Working smarter will allow you to be productive without losing touch with your friends as you try to become successful in your business venture. For example, there might be an app or software that he knows about that can cut your cost or boost sales or make you more efficient.
3. What Would You Do If You Were Me?
Mentors have the benefit of years of experience in their field. They already know the ups and downs because they've been round the block several times. The situation might not always be the same, but the basics usually are. Don't be afraid to ask what they would do if they were in your shoes. This way you have access to their suggestions and feedback. Your mentor might have been in the same situation as you are and know what pitfalls to avoid or which opportunities to take advantage.
4. What Were Your Biggest Failures?
Never miss an opportunity to identify possible pitfalls that could make you fail. While it is important to ask them how they succeeded, many mentors also experienced failure before they were able to become successful. Failures are like life lessons that you need to learn in order to find out how not to do things. By asking about their failures you are essentially asking for a better less bumpier roadmap to success.
5. What Am I Doing Wrong?
Unfortunately for many of us, the path to success is littered with failures and most of us are bound to stumble on them if we don't ask for guidance. This is what your mentor is for. As stated, they've been through the almost exactly the same path. Just like a video game, they know where the hidden potholes are. By asking them what you are doing wrong, you are gaining insight to what you should be doing instead.
6. What Are the 5 Key Books I Should Read and Why?
Your mentor probably had help too. Sometimes it is by being mentored; sometimes it is by reading books. Reading books by other people in your field is like accessing another mentor, only this time there are no set meetings because you can read them at your leisure. Why 5 books? Because sometimes we need all the help we can get. The more minds you can get access to, the more information you have. For example, your mentor could recommend books about Bill Gates and Warren Buffet so that you can learn how these self-made billionaires became who they are today. These guys probably failed in the beginning so they will be able to tell you what potential challenges lay ahead and how to deal with them.
Mentors can help you grow into a better person or businessman so that you become better at what you need to do. Sometimes it can be hard to hear the answers to these questions but knowing the answers can help guide you when certain situations arise. So ask these questions and be sure to consider your mentor's advice.
5 Behaviors That Separate The Successful From The Average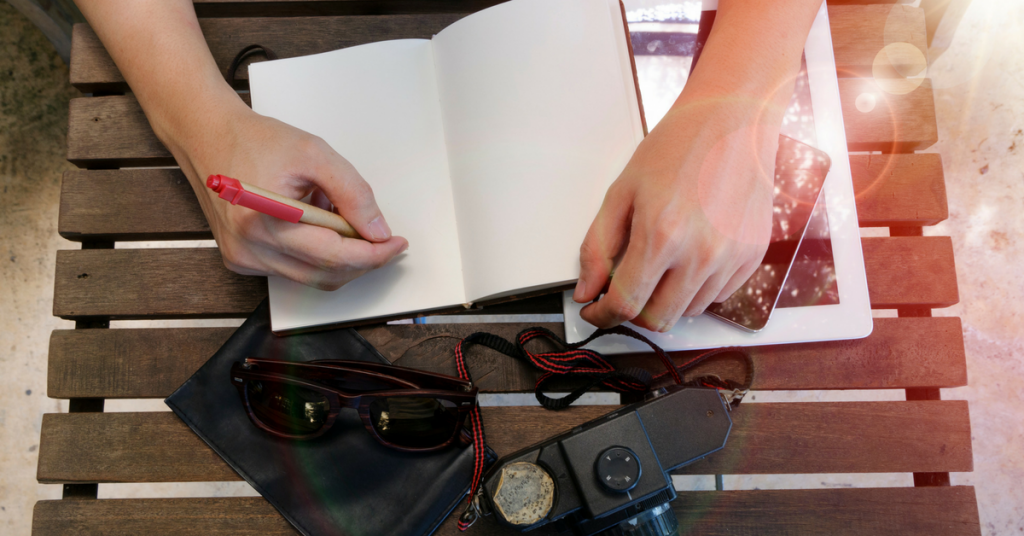 Many of us wish to be Bill Gates, Warren Buffet or even Mark Zuckerberg. These people are some of the most successful Americans today. They are worth billions of dollars and are at the helm of successful companies. Aside from wanting to be like them, many are also asking what they did to become successful. We want to know what behaviors and characteristics they have that helped them succeed. Here are behaviors of successful people you will want to emulate to help you become triumphant.
1. They Initiate
Successful people are not happy with the bare minimum. They like going the extra mile. For example, aside from knowing how much an item costs to acquire, they also want to learn about better products, discounts or how they can save. They do not wait for other people to tell them information. They initiate and ask questions because they want to learn, make recommendations, pitch ideas or offer to help. This is because success requires people to become proactive. Successful people are on the offense not defense all the time.
Initiation takes risk. By putting yourself out there you could fail. Conversely, you can also fail by not doing anything.
2. Thrift
Frugality or thrift is defined as "the quality of using money and other resources carefully and not wastefully". They don't live beyond their means or try to keep up with the Joneses because they know that there will always be other people who are more successful than they are. Successful people also know the value of money which is why they are not too keen on burning it quickly. They know the hard work they put in earning that money and wasting it on frivolous items is counterproductive.
Successful people like Mark Zuckerberg do not flaunt what they have. He drives a $30,000 Acura and Michelle Obama wears Target and recycles her wardrobe.
3. Persistent
Thomas A. Edison said he did not fail 10,000 times. He just found 10,000 ways it did not work. Many people are willing to accept failure, but successful people embrace these failures and learn from it. They use it as a stepping stones that can help them reach that "aha" moment. Successful people are adaptable and do not give up immediately which is a big reason for their success. These behaviors help you progress as you try to reach your goals.
The same is true for bestselling author JK Rowling. She got 12 rejection letters and was told "not to quit her day job" before the daughter of a Bloomsbury editor demanded the rest of Harry Potter and the Philosopher's Stone. The series is now the fastest selling book in history and has a combined sales of $450 million.
4. Intuition
Successful people listen to their gut instinct. Even if other people told them not to do it, they did so anyway because it felt right to them. Intuition goes hand-in-hand with fearlessness and not doubting yourself which are traits that keep people in low-paying jobs. So listen to your instincts. Do what you think and feel is right.
5. Passion
Passion is believing in something that is sometimes impossible. Successful people are passionate and they use this drive to do things other people have not thought of. They love what they do and it is this drive that pushes them to become the best in their field which in turn makes them financially successful. When you don't love what you're doing it shows in the results of your work which in turn affects your pay.
People who are inspired and passionate create new opportunities which can open new doors that lead to success. Steve Jobs for example, was often labeled as "crazy" or "eccentric", but there is no doubt to everybody that he is passionate in what he did which in turn made him a very successful and wealthy man.
The difference between successful people is not just old fashioned luck. Successful people have behavior that helps them tackle mediocrity and stay on top of their game while other people complain about money. Success is the result of hard work; dedication and gratitude for people who helped them achieve it. Hopefully you can nurture these behaviors and let them grow to help you become successful in your own right.
The Burst Sonic Toothbrush Review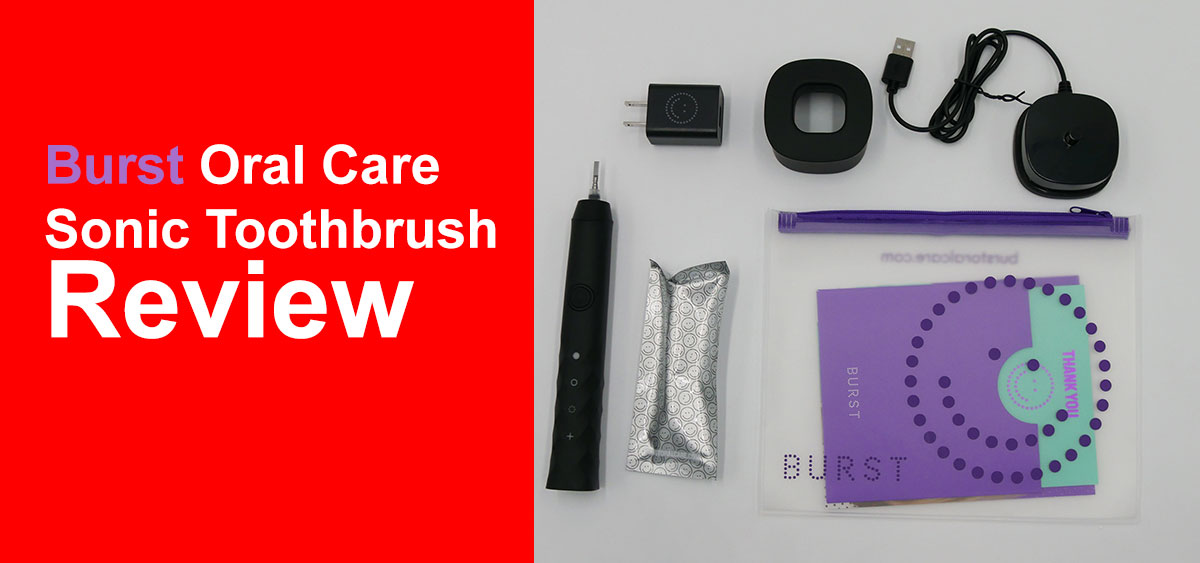 Subscriptions nowadays come in different forms. Music, television, shipping, and even toothbrushes. Toothbrush companies follow the trend not only to have loyal customers but promote dental hygiene. And it's all because of sonic toothbrushes. Sonic toothbrushes offer a cleaner outcome compared to regular toothbrushes. The vibrations help stimulate the salivary glands that clean teeth more effectively.

Burst is one of these toothbrush companies gaining buzz. It became popular because of the corn test video demonstrated by a well-known dentist Dr. Constantine and celebrity endorser, Chrissy Teigen. Since its rise to fame, Burst toothbrush has received over 20,000 reviews from its customers and more than 20,000 dental professionals support their sonic toothbrush. To tell you the truth, I'm impressed.
But is it worth the hype?
The Burst Sonic Toothbrush: A Background

Let's take a look at the features the Burst Sonic Toothbrush has to offer:
Its colors and packaging features
Longevity and portability
Binchotan-charcoal infused soft bristles
Three brush modes up to 33,000 strokes
Quarterly brush head delivery, smart timer for mouth quadrants, four burst bands
Burst, The Basics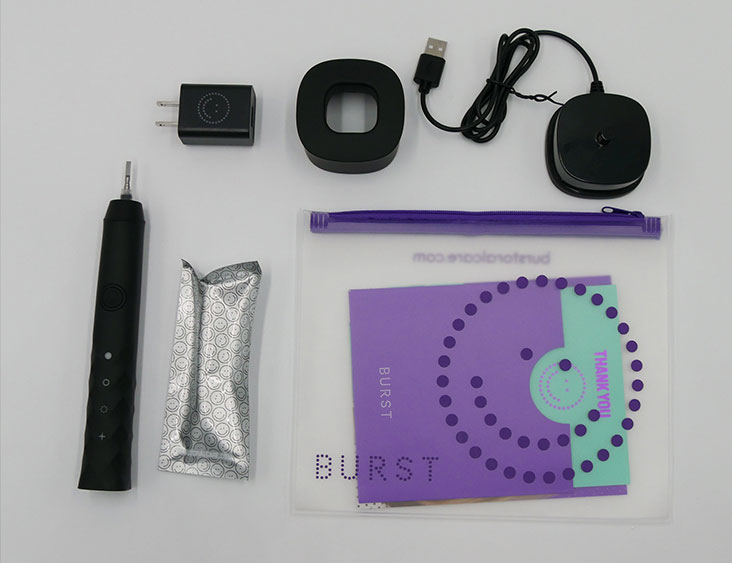 The Burst Toothbrush originally has two colors: black and white. But, those who love Rose Gold are in luck because Burst also offers that color. The Brush Sonic toothbrush looks sleek and modern compared to its competitors. Those who are minimalists would love the design. The toothbrush itself feels smooth and easy to grip because of the diamond-like ridges. The toothbrush is lightweight, so it's a bonus. The toothbrush head is also small so it does get into the tiny spaces you miss by using a regular toothbrush.
The packaging for the black and white versions include one charcoal-infused toothbrush head, the Burst Sonic Toothbrush, a USB charger, wall socket, and the stand. The rose gold version also has those parts, but it comes with a travel case. The warranty for the toothbrush lasts for two years, but with a subscription, it can become a lifetime warranty. For those who are environmentally conscious can use this toothbrush since the founders say their product is cruelty-free and vegan-friendly.
Many users notice the two smiley faces on the Burst toothbrush. One's located at the back of the toothbrush head (which also acts as a tongue scraper, neat!) and the other is on the power button. Even the wall socket has a smiley face.
It seems Burst wants to be part of your journey to a healthier (and maybe even whiter) smile.
Bring it Everywhere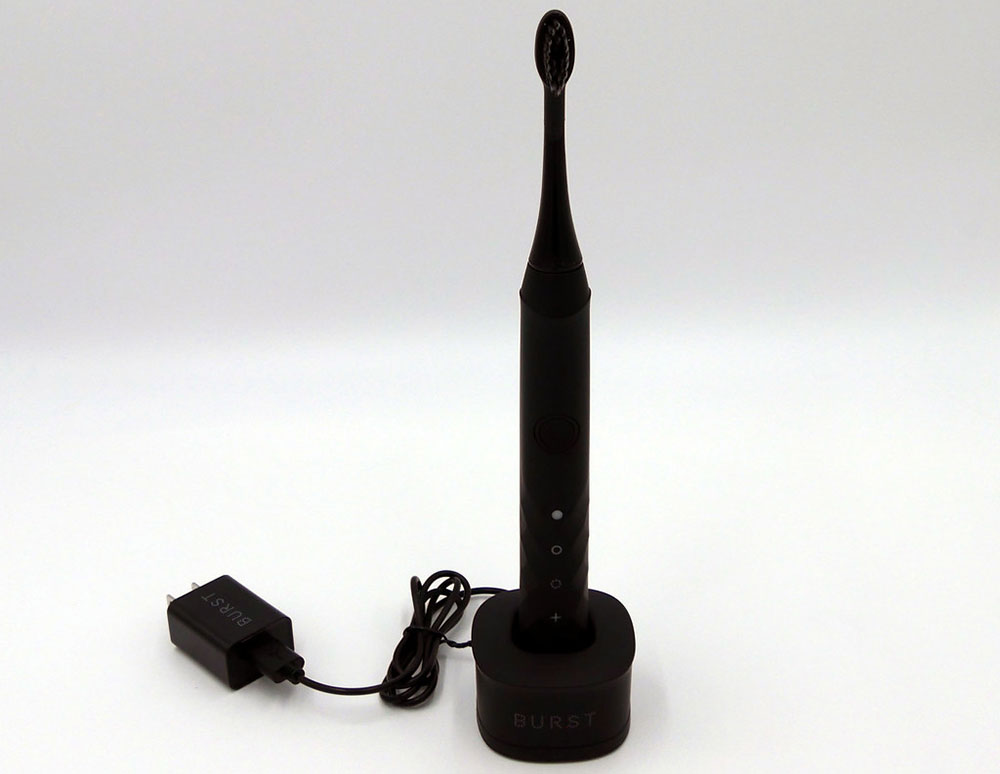 It's also portable and you can take it anywhere you travel! You don't have to buy an extra toothbrush when you're not at home. Since it's lightweight, you can carry the whole package anywhere.
Its battery life for one use runs around four weeks. It's all because of the 700mAh Lithium-ion battery installed on the brush itself. So you don't have to worry about charging it all the time, unlike other brands. And if you're traveling, you can leave home without the charger (that is, if it's fully charged, of course).
Travelling is made easy for the Rose Gold edition brushes since they have a travel case prepared on their package. For those with the standard edition brushes, they can purchase their travel case for $12.99.
Charcoal for Your Chompers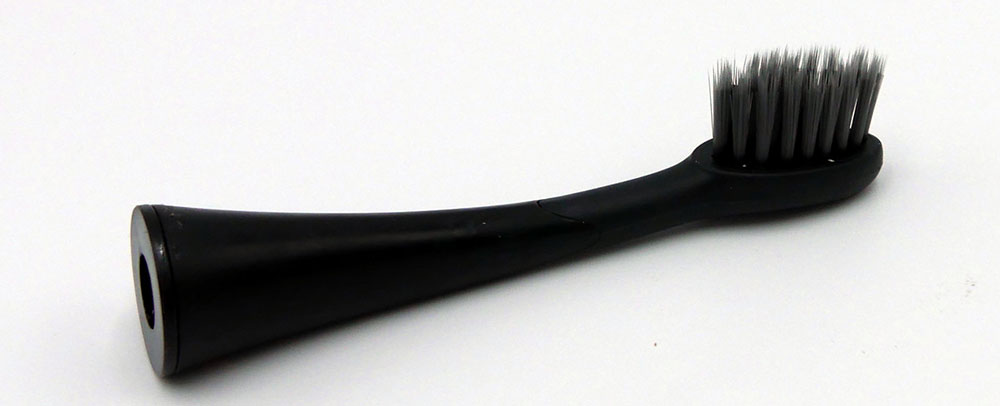 The Binchotan charcoal-infused bristles are made from PBT nylon, which is soft and gentle on the teeth and gums. Not many people are fans of soft bristles, so not everyone may get to appreciate and enjoy brushing with Burst. But it still brings overall comfort to the user. Also, the charcoal bristles are effective in whitening the user's teeth after a few brushes. Users can enhance their whitening experience by complementing their toothbrush with the Burst Wonderfully Whitening Toothpaste.
Switch Up for Comfort

The minimally designed icons for Whitening, Sensitive, and Massage modes and the battery doesn't disrupt the overall look of the toothbrush. You've got something to choose for any mood or occasion. The icons may confuse you in the beginning, but people get used to them when using it for a long time.
This sonic toothbrush boasts 33,000 vibrations per minute, which is available on its Whitening Mode. According to Burst, this much vibration can help with plaque removal. Meanwhile, the sensitive mode has only 31,000 vibrations, which isn't noticeable. But it still gets the job done.
According to users, the vibrations feel good after use. However, some users report tickling. Nevertheless, the strokes aren't painful and it feels that the toothbrush is massaging the mouth (even without the use of massage mode).
Worry-Free Brushing

Since Burst is on a subscription model, those who would continue to use it would get a new brush head for $6 every 90 days. You don't have to think about changing your brush head, because Burst will send it when you need it.
The Burst toothbrush is a family-friendly product. As mentioned earlier, the Burst sonic toothbrush feels soft on the teeth and gums, it's good for kids and those with oral health issues. Since kids can use the brush as well, when a family owns one for each person, they can purchase a Burst Band to differentiate their brushes from other members.
Burst also has a built-in two-minute smart timer, which is recommended when brushing. The smart timer reminds its brushers to move to another quadrant of your mouth when you've brushed one part for 30 seconds. You'll know when you need to move if the brush starts to create a pulsing sensation.
Pricing
In terms of pricing, it's pricey compared to its competitors. The black and white starter packs cost $69.99, while the Rose Gold edition is at $99.99. Why skimp on quality when Burst has impressive features?
Burst offers free shipping so it's a win for its customers. However, it may take time to receive your product, but the wait is worth it as many do say.
Conclusion
The Burst Sonic Toothbrush is one of the many toothbrush subscription models in the market. Many dental professionals and fans back the product for its effectiveness and comfort. Even if the toothbrush is slightly pricier than its competitors it's a product worth using and delivers effective results to bring you a healthy white grin.