The Sexiest Innovations From CES 2022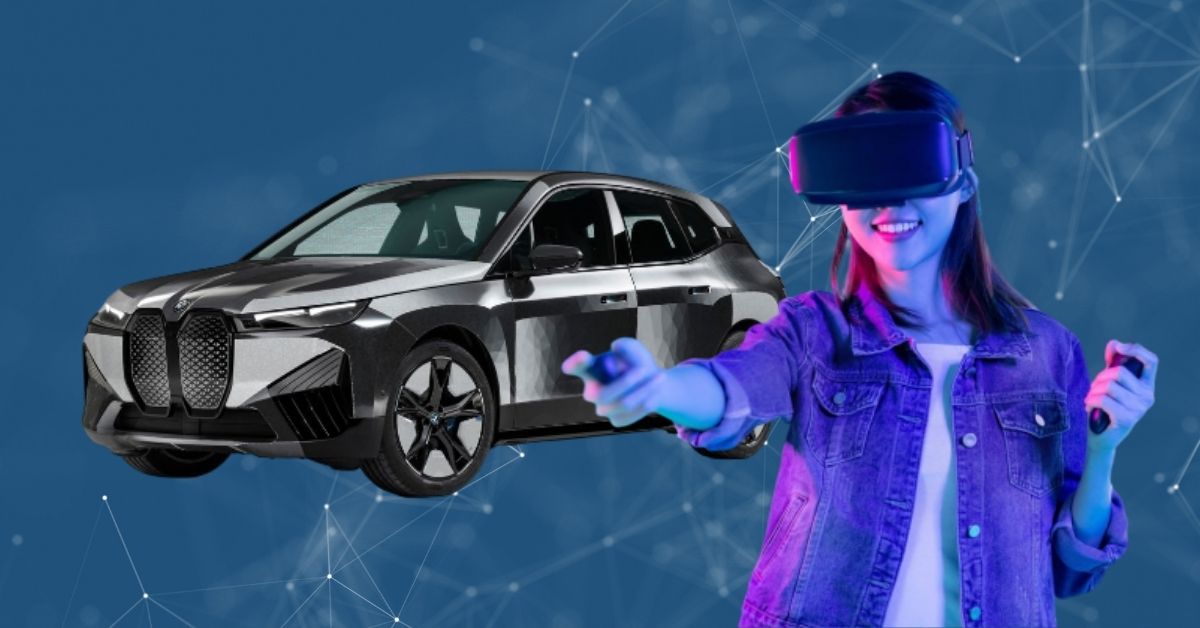 CES 2022 was one of the sexiest in-person events in recent memory. We've seen some truly groundbreaking new technology and a real glimpse into the kind of future we could have. And that's pretty sexy. Of all the innovations to emerge from CES 2022, here are our favorites.
Sexy Wi-Fi-Eating TV Remotes
Batteries are non-biodegradable toxic waste. Wouldn't it be nice if we could find a new means of energy? Like, the sun? 
Samsung introduced the SolarCell TV Remote. It charges from the sun and from radio waves generated from devices like Wi-Fi routers. This technology is currently limited to charging low-power devices like remotes. But it could be used to power tablets and smartphones in the future.
Sexy Chameleon Cars
The BMW iX Flow looks like something out of a big-budget sci-fi movie. The technology is similar to ebook tech. The iX Flow is concept-only at this stage but is intended to be more than just cosmetic. The idea is to change according to the weather – light color in hot, dark color in cold – so as to cut down on the cooling and heating energy required inside the vehicle.
Sexy Service Robots
We've all seen the creepy hyper-lifelike humanoid robot from CES 2022. But there have been more practical robotic innovations that don't seem like a step towards a robot-themed apocalypse.
Bear Robotics Servi could very well replace human servers. But will it also have to take the sommelier test?
The Labrador Systems Retriever bot could make a big impact on the healthcare side of things. The Retriever can carry around 25lbs and has two shelves that can move up and down as needed. This type of robot is great for people with medical-related immobility issues.
Sexy Beauty Tech
Thanks to CES 2022, we're stepping into the future sexier than ever before. The Sound Mirror from Icon.AI looks like an ordinary mirror. Except it conceals a voice-activated smart speaker that can play music, let you check the weather, set alarms, or control other smart devices.
L'Oreal revealed an at-home hair dye device. It is not known whether it is "no tears" compatible or not.
Ninu introduced a "smart perfume." Really. They claim they have created a product capable of personalizing fragrance when connected to an app. 100 different fragrances depending on the mood, weather, or whatever the occasion may be.
Y-Brush, which first debuted at CES 2017, returned a little updated for CES 2022. The unusual, jaw-shaped electric toothbrush claims to brush your teeth in just ten seconds. Except now it has an easier-to-hold handle and more modes like teeth-whitening and gum care.
Sexy First Look at the Metaverse
With COVID still ruining everyone's lives, some companies and firms chose to appear entirely virtual or a physical/digital hybrid.
Samsung offered a metaverse booth. Proctor and Gamble teamed up with London's Royal Botanic Gardens where users could wander the virtual grounds and learn about sustainability, fresh ingredients, and all that crap.
SK Group offered a 360-degree video presentation that merged the physical and the digital in its Green Forest Pavilion. In the experience, the South Korean company showcased its plans for global carbon reduction.
CES 2022 was certainly the sexiest CES in a long time. We can't wait for next year!
Amputees Feel Touch Anew Thanks to New Bionic Arm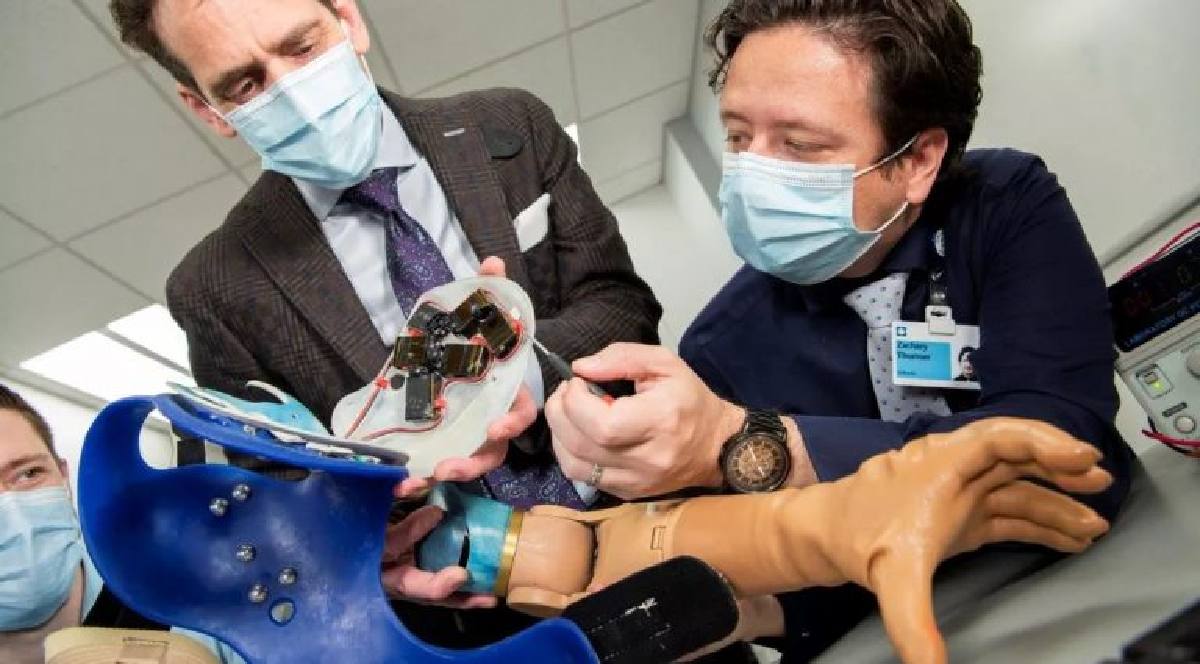 Researchers in a Cleveland clinic have successfully engineered a new bionic arm for patients with upper-limb amputations. The prosthetic arms developed by the scientists from the Lerner Research Institute allow amputees to feel the vital sensations of touching once again. According to new findings, the "bionic arms" let the wearers feel, behave, think, and function like a person without the amputation.
The scientists designed the bionic arms to interface directly with the motor and sensory neurons of the patients. This, in turn, gives them a high level of control and accuracy. What made the project more outstanding was the hardware used.
The researchers made the bionic arms with commercially available hardware. It's to hopefully counter the high prices usually associated with new technologies. Associate professor Paul Marasco from Lerner Research Institute's Department of Biomedical Engineering stated that today, the technology used to create artificial limbs had reached a mechanical roadblock. 
It reached its peak during the Second World War. And so, the bionic arms we know today are those that are unable to provide many intuitive sensations. They give very little help to everyday lives, such as the closing and opening of the hands.
The Prosthetics of the Future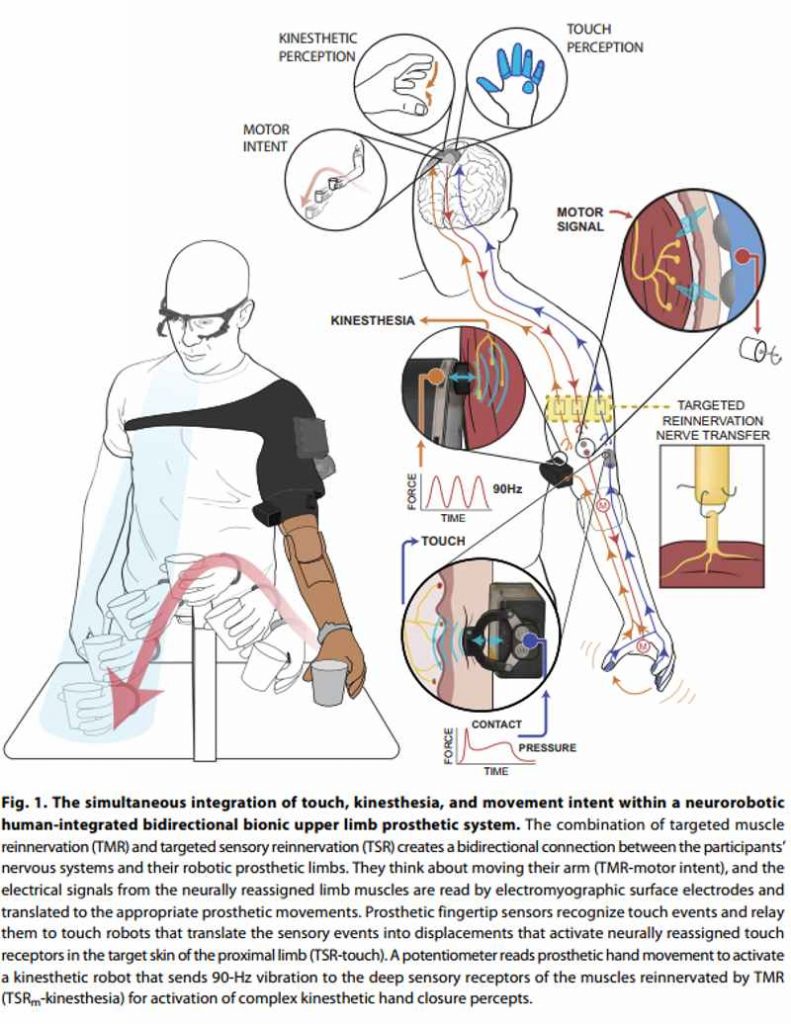 The new bionic arms are an excellent blend of metal with realistic skin tones. The futuristic-looking arms translate data to and from the amputee's brain through high-tech robots around half the size of a matchbox. The arms are able to turn thoughts into actions and contact the brain to send sensations that correspond to that intended action.
The futuristic arms passed several metrics to prove their benefits over traditional artificial limbs. These metrics also indicate the bionic arms' ability to copy the mechanics of one's natural arms and bring back the unconscious reflexes. The bionic system offers three crucial functions—intuitive motor control, intuitive open and closing of the hands, and touch and grip kinesthesia.
Before and After
Traditional prosthetic limbs are unable to recreate seamless movements, such as picking up a cup of coffee. This task is something any groggy person can do on a typical breakfast. This is something we do without much thought as the nerves in our arm muscles respond automatically to our choices.
The researchers tested the bionic device on two subjects using unprecedented analytical tools. The excitement went high when the team discovered that the subjects went back to their reflexive behaviors pre-amputation. It included intuitive grip and natural eye movements. Finally, the amputees were again able to focus their sights away from the limbs.
How The Bionic Arm Works
The futuristic arms consist of three major components: the bionic arm, tiny but powerful robots that act as a control center, and the realignment of nerve endings. Researchers do surgery to take nerve endings from the amputee's healthy part of the arm.
The researchers place the bionic arm on the amputation site, where mini-robots are fitted into a socket. The robots press on specific areas to stimulate the nerve endings when the wearer engages the arm. The researchers added a buzzing feature to the muscles to generate the perceptual illusions of complex hand movement.
Instead of creating the limbs from scratch, the scientists modified the prosthetics limbs that are available off the shelf. Their aim was to fast-track the development and send them to rehabilitation clinics as soon as possible. This also allows for a more cost-effective option than the traditional prosthetic arms.
Furthermore, the bionic arms were designed to cause less pain and injuries than the traditional ones, which is as less advanced. Marasco is hopeful that in the future, these futuristic arms will offer more comfort at less of the price.
For more tech and science news, read more here at Owner's Mag!
Adobe Inc. Aims Upstart Canva In Push For Video, Meme Creators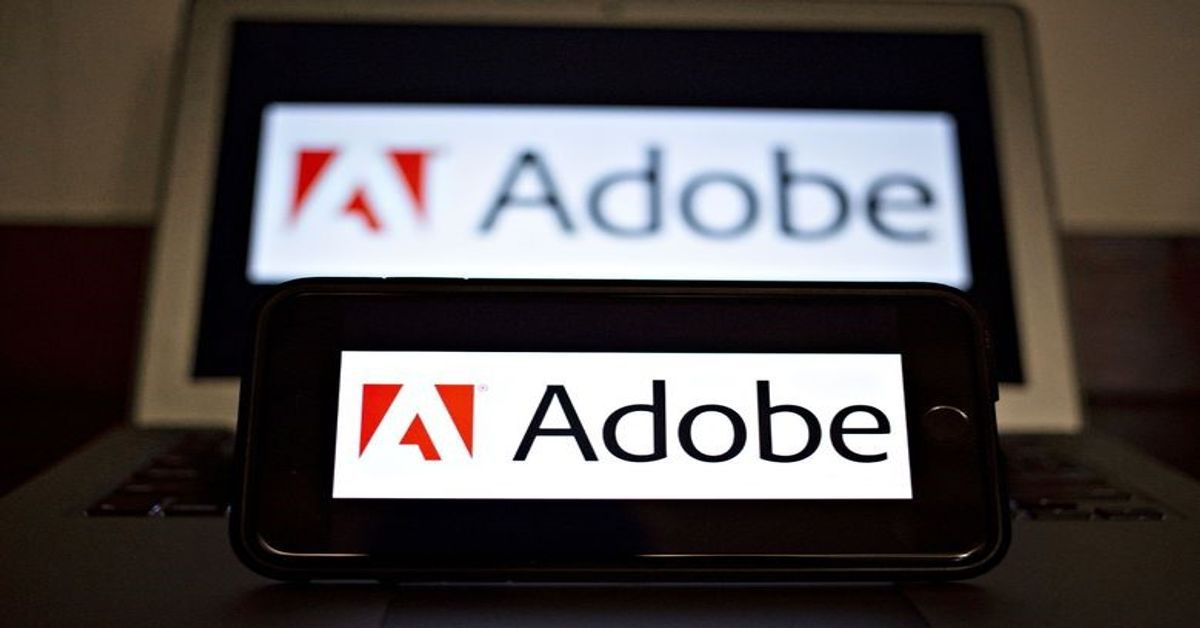 Adobe Inc. is broadening its effort to serve outside the main clientele of design professionals to protect its long-standing industry control against growing competition from upstarts. The maker of Photoshop in December 13 launched Creative Cloud Express. It's a suite of products making it easier for video meme creators to create graphics and other digital content. It is an extension of Spark, introduced in 2016 with a similar objective but more limited in capabilities. 
"This is an interesting and important start of a long journey for the company," disclosed Mr. David Wadhwani, Adobe's chief business officer and concurrent digital media executive vice president.
Adobe is one of the world's 30 most valuable companies. Plus, they're the leader in the market for creative software. Their products such as Photoshop and Illustrator remain primary tools for graphic design experts. That authority has helped drive a tremendous stock rise of more than 500% in the past five years. Unfortunately, the software giant is under new pressure from closely held Sydney-based graphic design company Canva. At present, Canva is valued at $40 billion.
The growth of Canva is driven by the expanding market for design software beyond the historic professional customer base. A wider audience, including video meme creators, influencers, small business owners, and marketing executives, are now looking for tools to create content quickly. Users also want software that allows them to share their content on various platforms like Instagram and Facebook. Moreover, it is a market that Adobe is expected to reach as high as $41 billion in 2023.
These days, youngsters are three times more likely to say they want to be YouTube stars than astronauts, according to Wadhwani. He said there is a paradigm shift in how people engage over digital media and encourage them to create content.
The launch of Adobe's new set of products come along with their acquisition of ContentCal at an undisclosed price. ContentCal is an answer to the changing trends in the design software market as well as Canva's increasing popularity. The six-year-old UK-based social marketing startup allows users to collaborate, share, plan, and publish digital content to generate social media engagement. 
Chris Ross, an analyst at Gartner, said that he is surprised that it took them a long time to do the expansion. He added that Canva had massively validated the design software market.
As previously reported by Bloomberg, Adobe will offer a free version of the new product suite. It will have pre-installed templates and a subscription option, including more tools. Users who have paid more than $20 a month for Creative Cloud, a set of products that includes Photoshop, can also access it for free. 
However, crucial to Adobe's revenue growth within this market will be the ability to convert free users to the paid version and into more expensive offerings.
David Wadhwani told Bloomberg is concerned about increasing engagement as they add features into products. If it does, then Adobe will double down. The company will grab this unique opportunity to start testing the functionalities and usefulness of Creative Cloud. Adobe has been experimenting with that already. In October, for example, the software maker introduced a test of a fully web-based version of Photoshop and Illustrator.
Let's see what other values this new suite of products will add to help video meme creators in the coming months.
Meet the Man Who Bred Lettuce for Astronauts in Space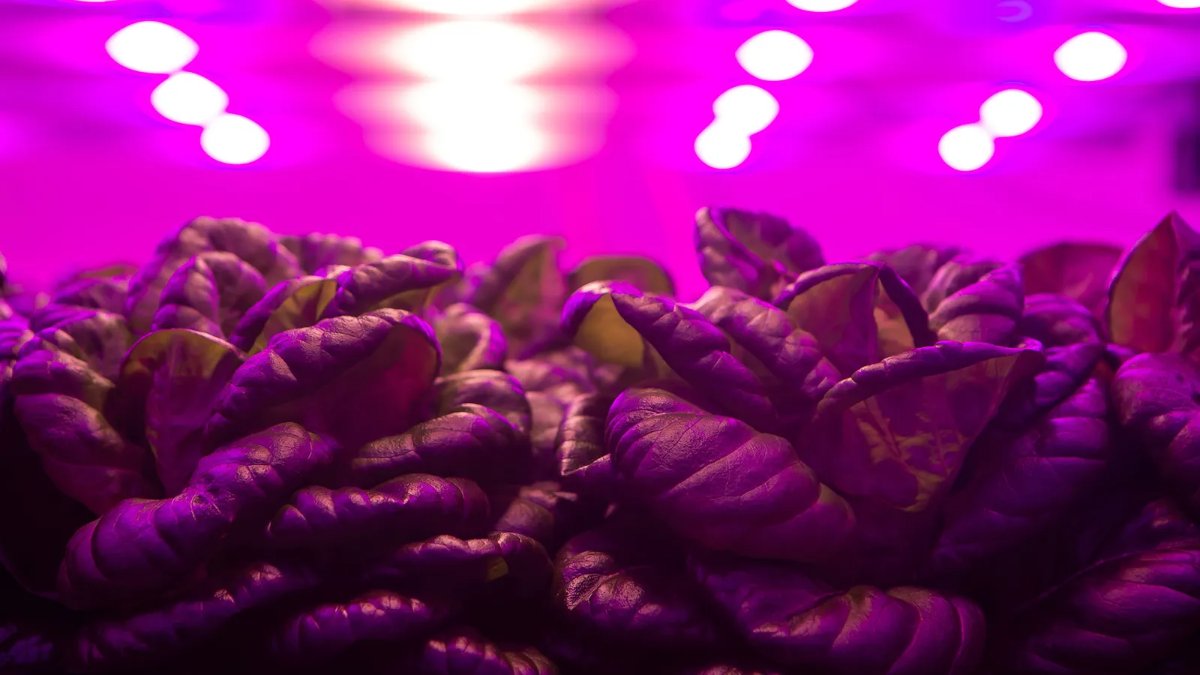 Growing lettuce in space might sound absurd, but this is not a story of fiction. As strange as it may sound, some vegetables like peas and radishes are already being cultivated in space. In fact, the first food grown in space was the potato in 1995. But when Frank Morton first made his patented red lettuce, Outredgeous, he did not expect it to become lettuce for astronauts in space. Be that as it may, imagine his shock when he found out his lettuce was being grown by none other than NASA astronauts in space.
Growing lettuce in space is no small feat, but for humanity's greatest minds, they had a helping hand from a humble hobbyist.
The lettuce affair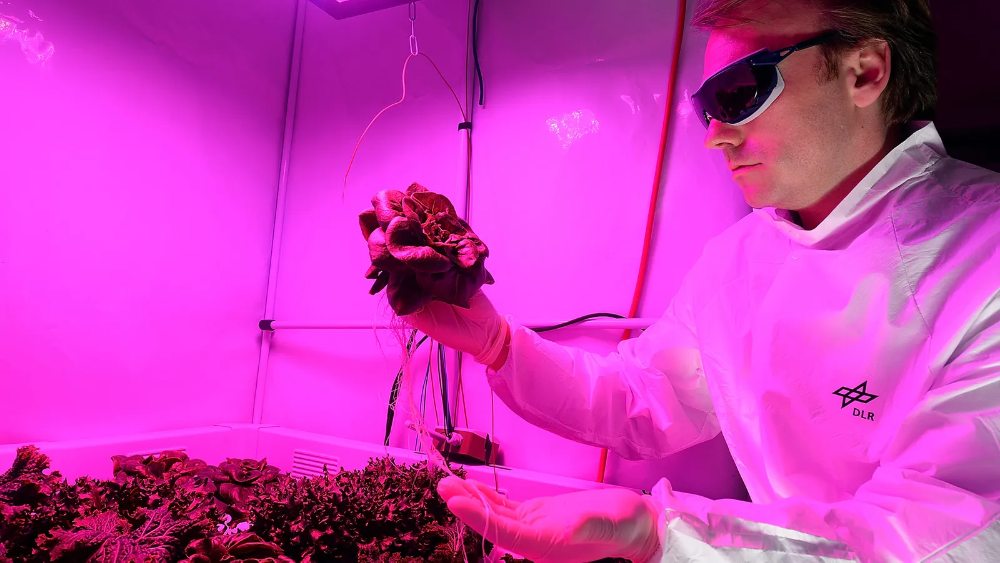 Frank Morton is a prolific lettuce breeder. His love affair with lettuce and plants started over 40 years ago. Since then, his leaves have greatly impacted the food community and other vegetable enthusiasts. His love for lettuce has kept his business alive through the years.
The story of the red lettuce started in 1981. Morton had grown red romaine and green lettuces and decided to save the seeds for growing the next year. When he finally harvested the batch, he saw magical red-colored lettuce over a sea of ordinary green ones. That was his very first and accidental cross.
Since then, he has fallen in love with the Mendelian craft of cross-breeding and genetics. Taken in by curiosity, Morton began to deduce how the genes of the red pigment dominated over the green one. He also wanted to know how to get frilly leaves, like a salad bowl with green lettuce.
From there, he began his experiments on the lettuce heads and how deep of a red he could get it too. Morton says that he eventually grew the lettuce in such a deep red color that many gardeners mistook it for beet. "It was just uncanny," he remarks, hence the name Outredgeous.
Soon enough, Outredgeous seeds became available for the public through Maine-based business, Selected Seeds.
But little did Morton know that he would create the first lettuce grown in space.
A peculiar trait
When he contacted NASA a good decade after his seeds were released for consumption, scientists revealed that his seeds presented an interesting quality. It turns out the scientists were finding a vegetable that would not spread E. coli around the space station. He, in turn, inevitably created lettuce for astronauts in space.
This would prevent the plant from making crew members sick and infecting other vegetables like arugula and kale. Plus, the Outredgous had "less microbial growth" on its leaves, making it the perfect vehicle for a space salad. From there, NASA scientists did their magic and cultivated the seed in the great beyond's vegetable garden.
Aside from that, it also serves as a way for scientists to discern the kinds of microorganisms in space.
A mixed bag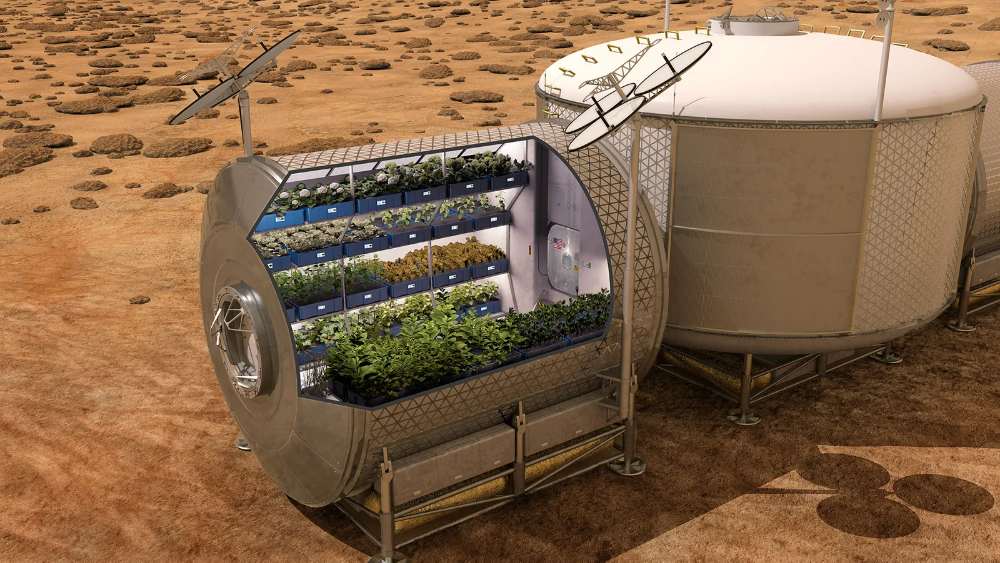 For years, astronauts have only had to rely on fruit mixes and other pre-packaged food for nutrients. Lettuce for astronauts in space seemed like a faraway dream. But Outredgous, and possibly other kinds of cross-bread greens, have proven that fresher and healthier options for astronauts are possible.
The lettuce may not be the first vegetable grown in space, but its growth is vital to the progress of space food.
Today, Morton is, as expected, still experimenting on different kinds of plant breeds. He is currently setting his sights on the iceberg variety. On his progress, he says it is of "bright red on the outside," but he wants a pinkish center.
All these bring a space salad closer and a more interesting life out in space to reality.
For more interesting stories, read more here at Owner's Mag.