Top 14 Portable Gadgets You Must Buy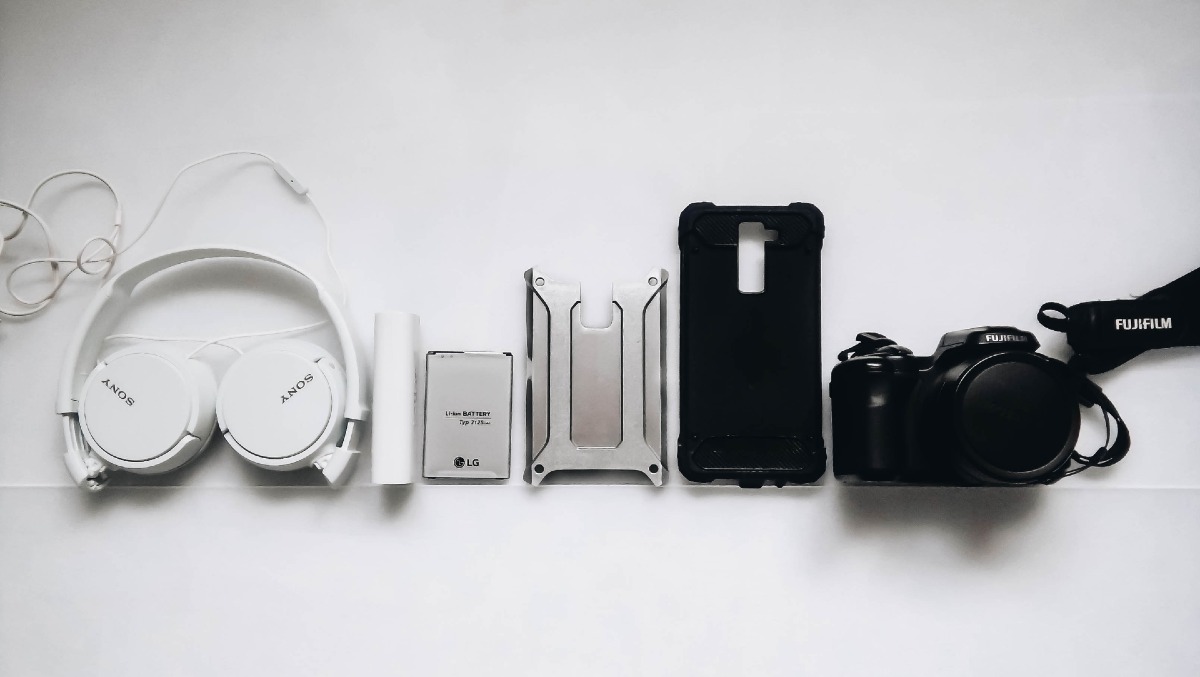 You won't be able to live without these 14 portable tech gadgets. Check this out!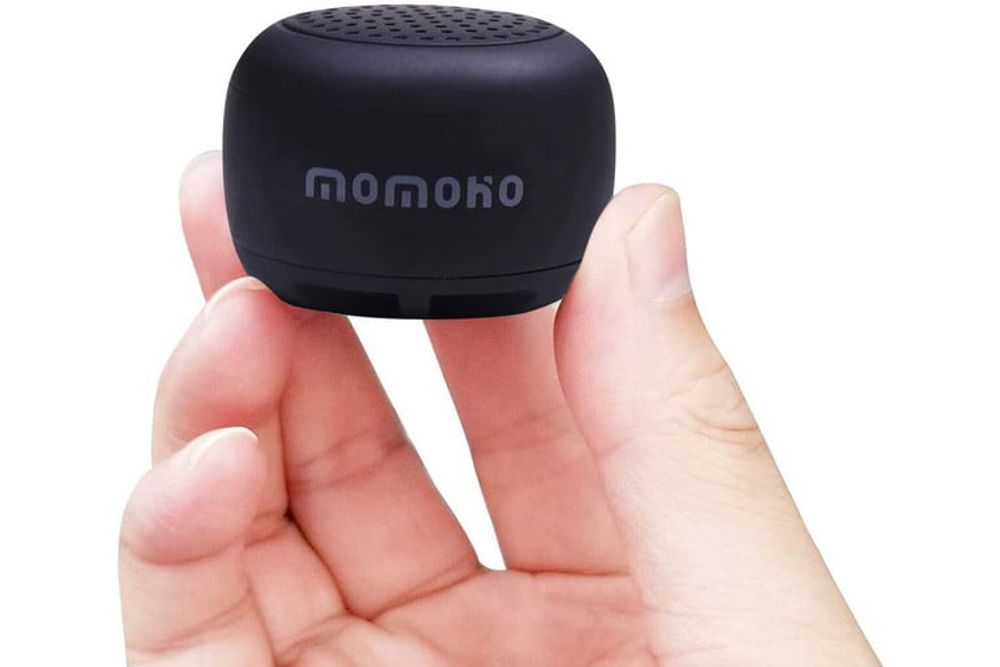 Buy an on-the-go tech gadget for your camping or picnic trips. What this small portable speaker lacks in size, it makes up for its sound. The sound is more powerful than your ordinary mobile phones. Plus, it only takes 30 minutes to charge fully and lasts two hours!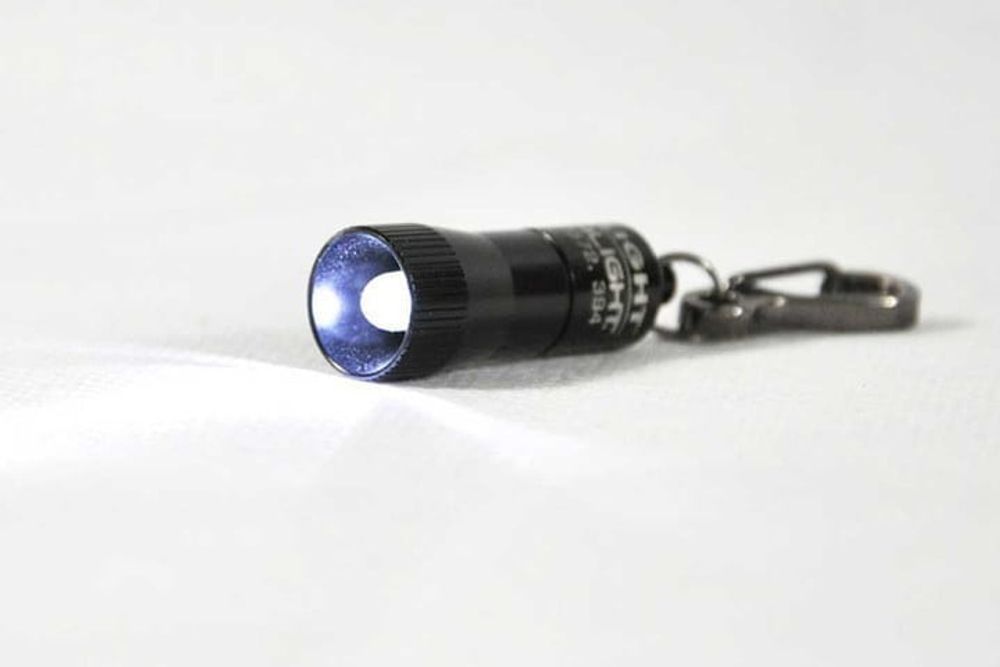 One of the portable tech gadgets for adventure seekers, this nano keychain flashlight is weatherproof with 100,000-hour battery life in LED. It features a non-rotating snap hook to make it more convenient to hook it to just about anything. It can last up to eight hours with has a nice aircraft-grade aluminum and anodized finish.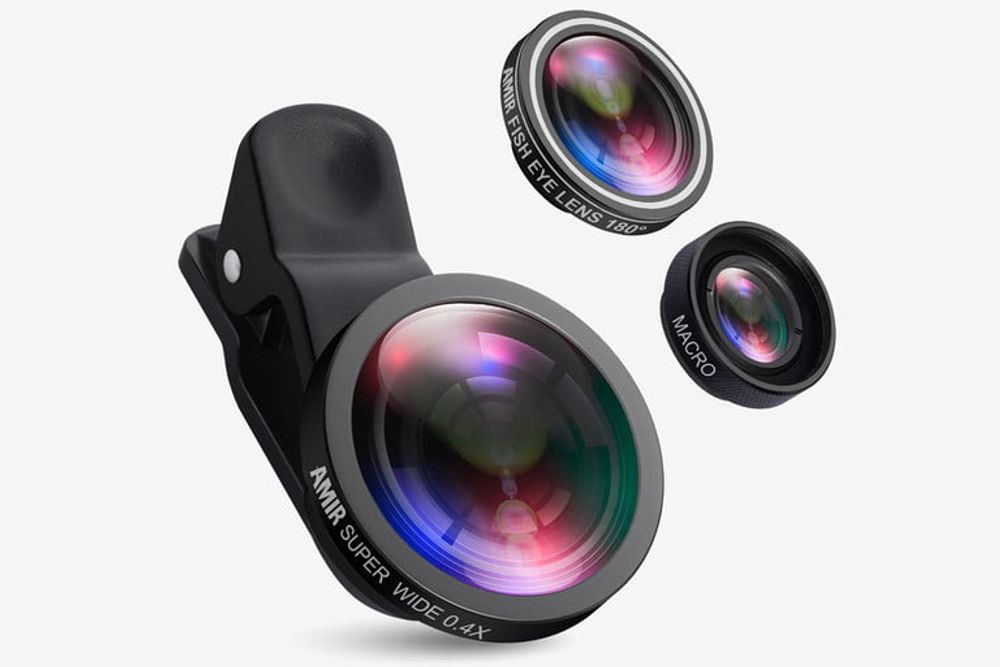 This camera lens for smartphones features a 180-degree fisheye lens with no distortion and higher lens clarity. It's made of high-quality glass and an HD lens that reduces ghosting and flare.
Here's a USB and lighter in one you can recharge as many times as you want. It's easy to use with a one-click feature to light up. Plus, one charge can last up to a week of constant use.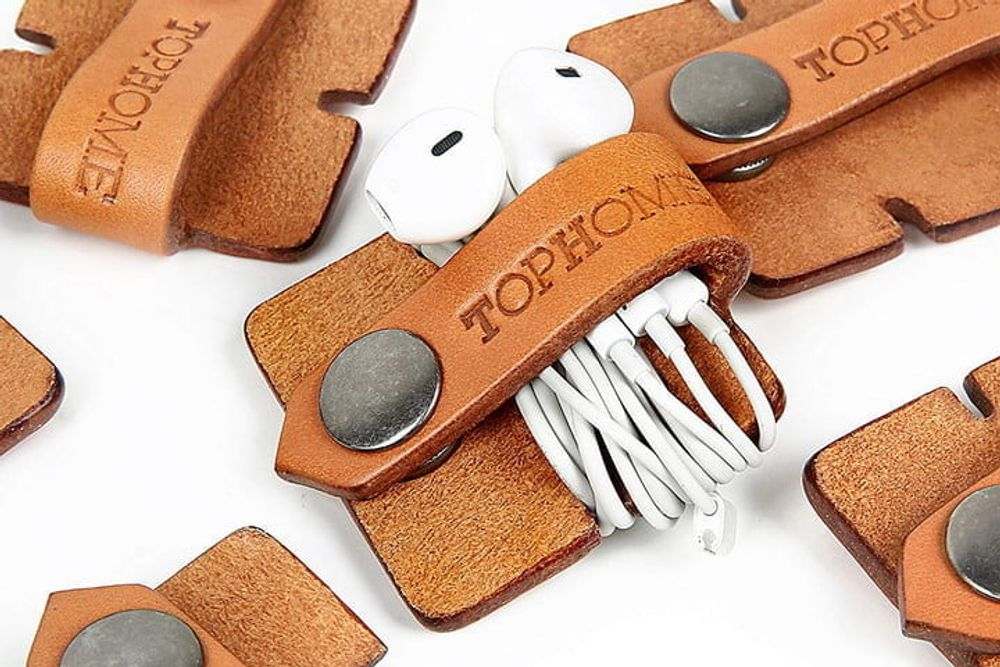 Don't you just get annoyed when your earbuds get tangled in your pocket or bag? Well, this earbud organizer will do the trick. Plus, it holds your IDs and cards as well. Its leather material also gives it a nice and durable look.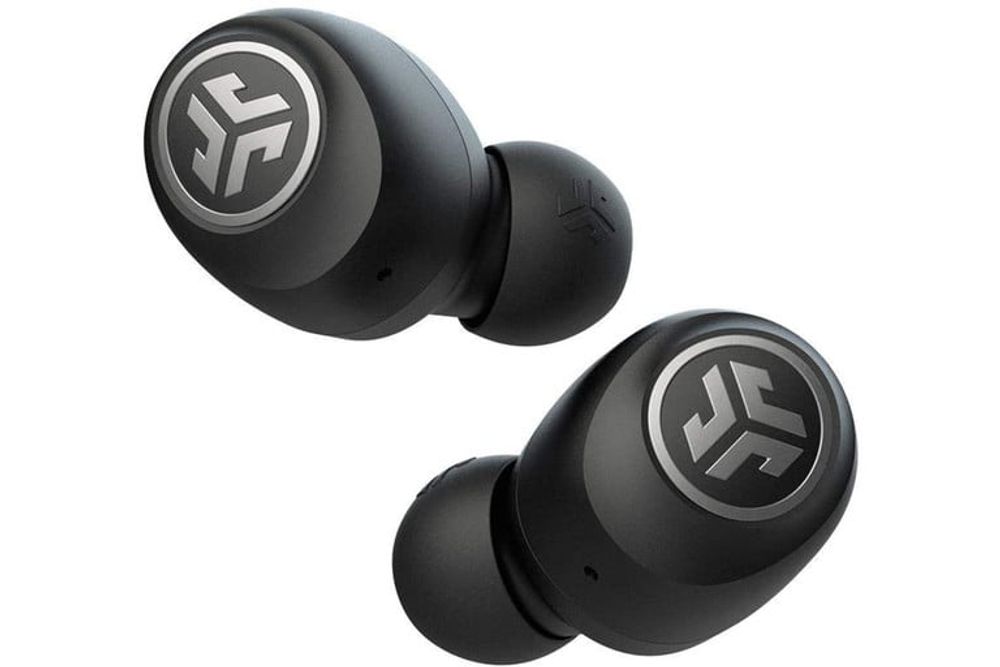 Each earbud can last up to five hours of playtime, and 15 extra hours when charged in its case. You may use one earbud or both. The JLab Go Air model is 20 percent smaller than JBuds Air but offers crystal clear sound.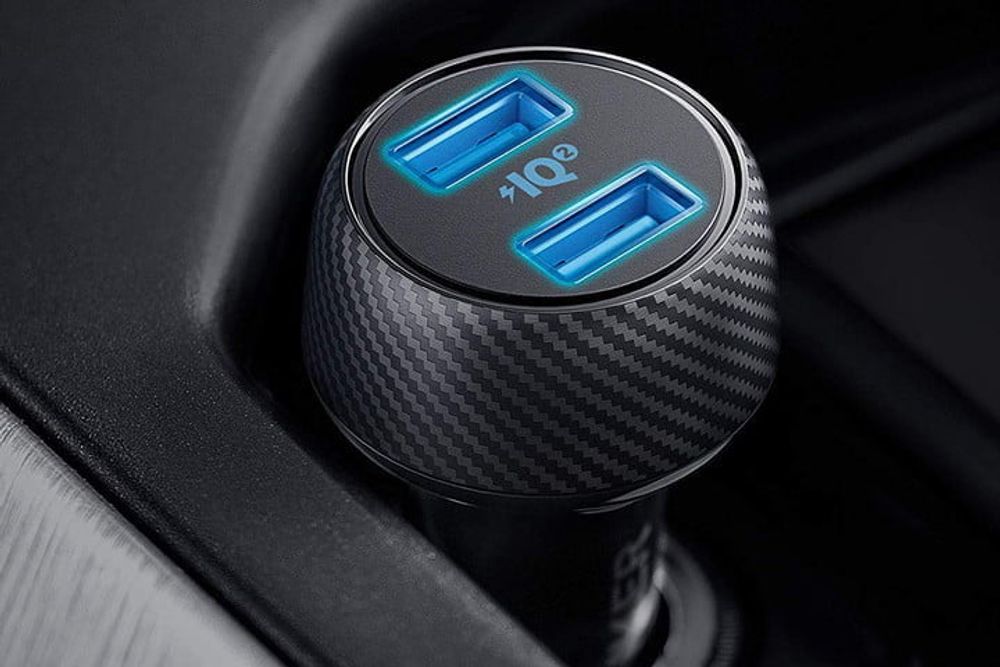 You get speed and functionality all in one USB car charger. It charges any device up to 80 percent within 35 minutes! Plus, it's compact with two USB ports and a carbon-fiber mesh feature for a sleek finish.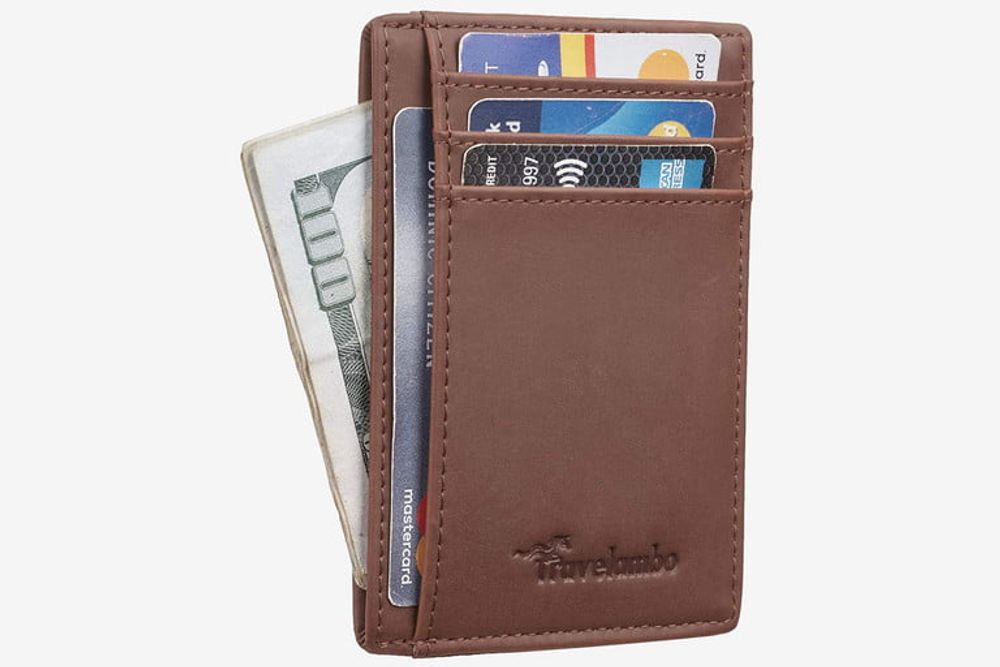 This portable tech wallet has RFID technology for more added security. It's also soft and durable with leather material. It comes in a slim and minimalist design for convenience. Finally, it features six card slots for your IDs or credit cards.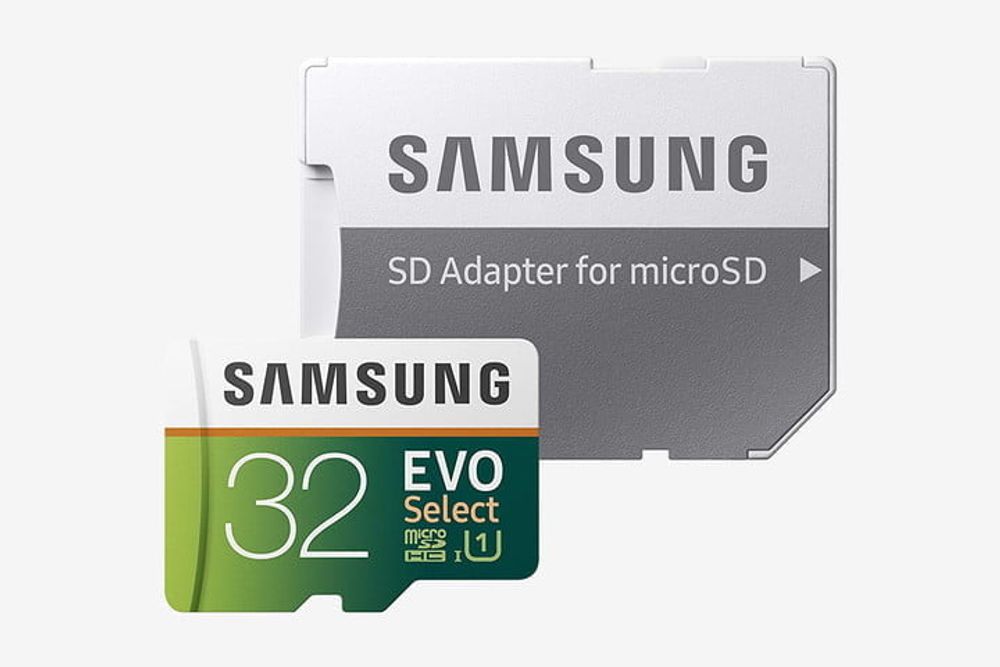 The Samsung Evo adapter and microSD card features a read speed of up to 95MB/S and a write speed of 20MB/S. It's excellent for recording 4K UHD videos and high-resolution photos, tablets, laptops, music, gaming, action cameras, and more.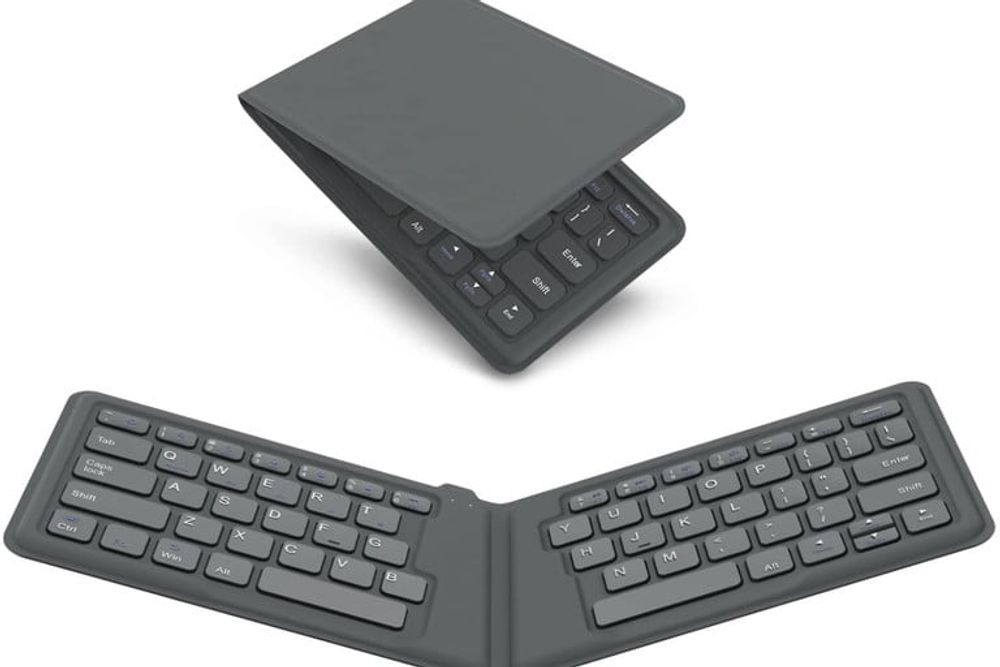 This folding portable tech keyboard has an ultra-thin and lightweight design that's compatible with any operating system and almost all wireless-enabled devices. It automatically turns on once opened and turns off once folded.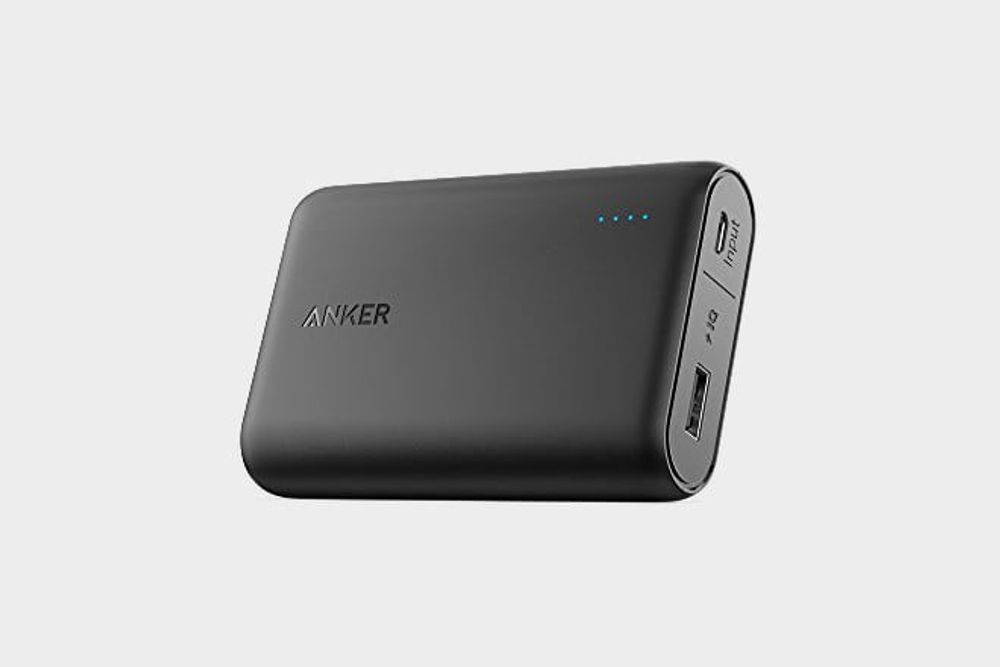 Charge your iPhone 30 minutes with a 50-percent battery with this ultra-slim and lightweight power bank. It's only 0.6 inches thin but features enough power to charge an iPhone twice and a Samsung over 1 ½ times.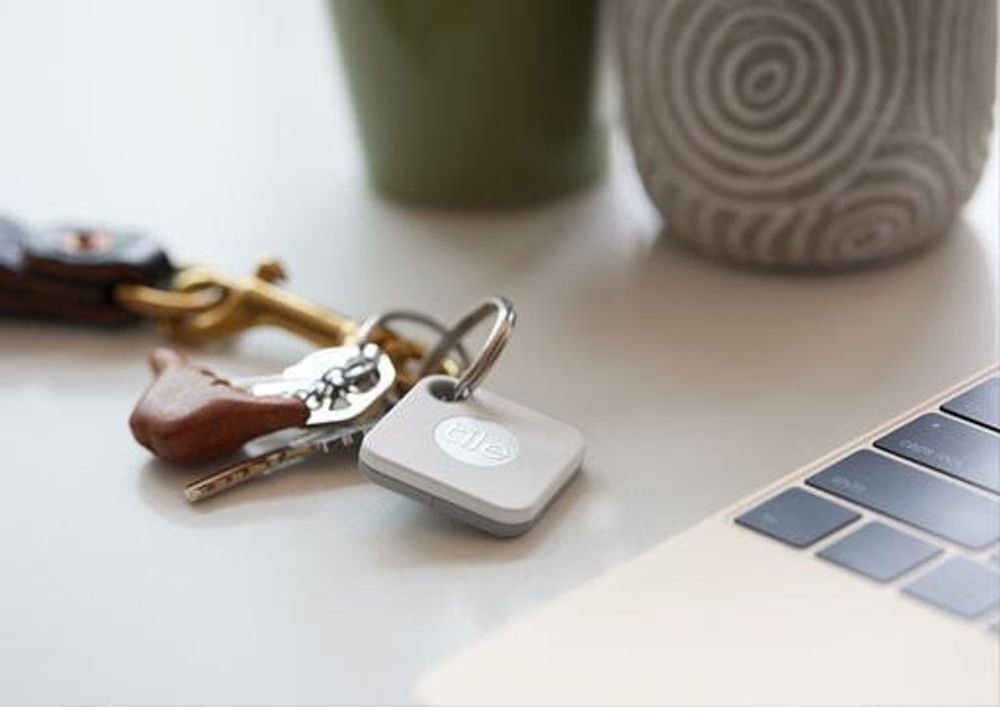 No more hassles of consistently trying to find your phone if you misplaced it. Use the Tile Mate item finder by ringing your phone even when it's on silent mode, out of sight but in range. It's easy to use by clicking one button to activate its feature.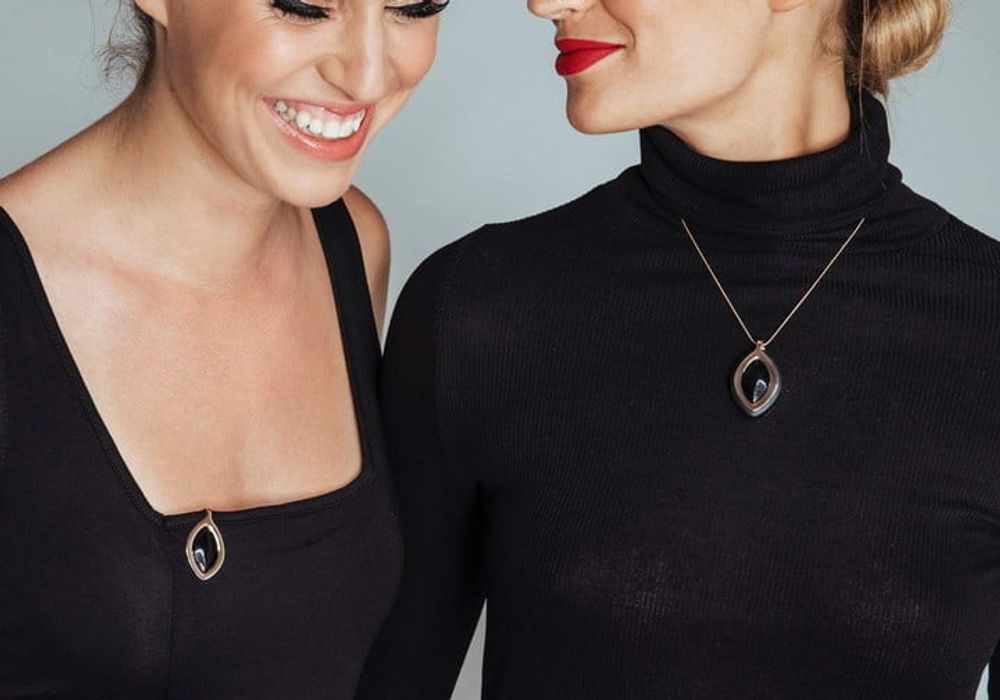 This water-resistant health tracker lets you monitor your health for 24 hours. And what's best is that this device doesn't need charging! It has a coin cell battery which will be good for six months.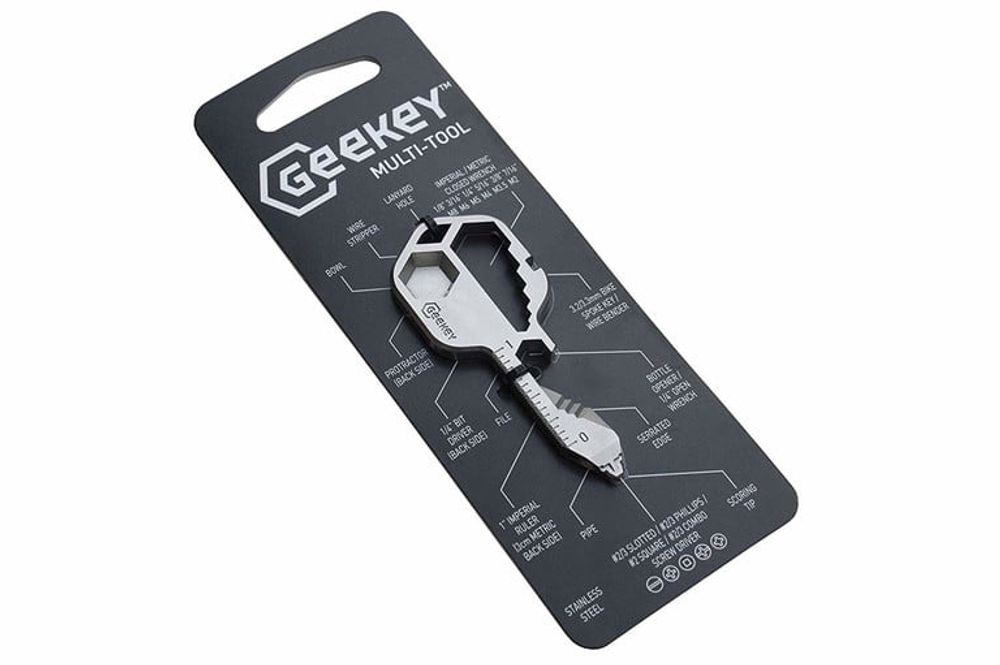 This multi-tool features 16 functions for everyday use — including a smoking pipe! Its portable and compact style allows you to hook it to your keychain for convenience. It's made of 420 stainless steel, perfect for every biker, handyman, or outdoorsman.
Can AI Think Like a Human? Here's Why Scientists Disagree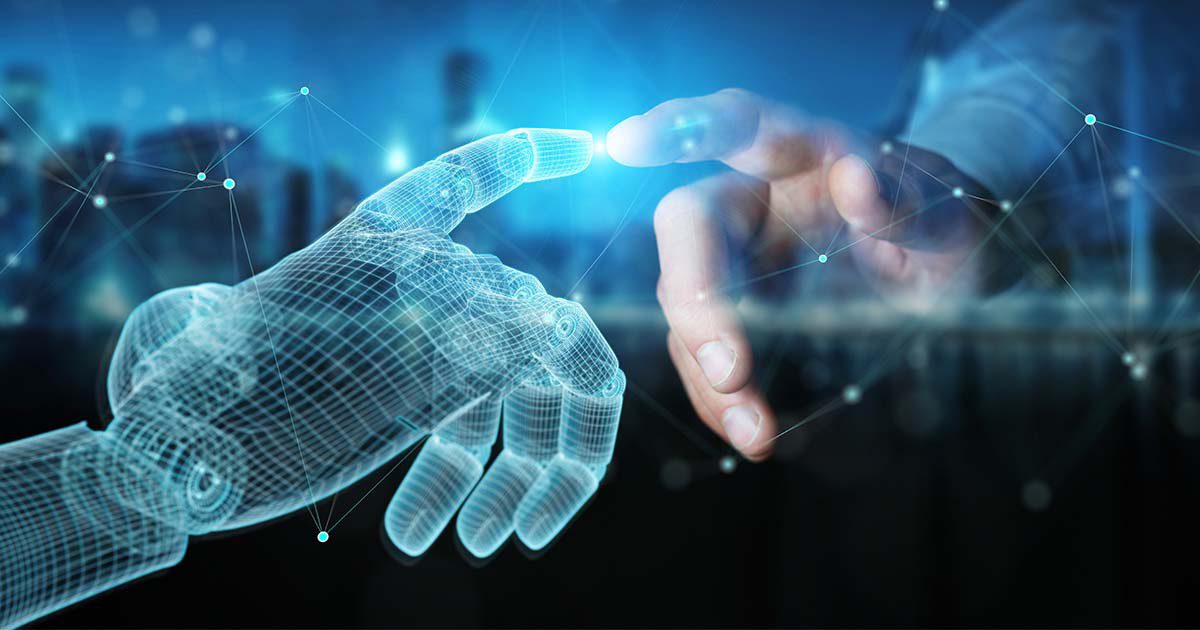 The magic that is Artificial Intelligence (AI) really does wonders, making people believe that it can think like a human being. From recognizing images to generating human-like language, it's no surprise why some would think so. But it's a given that this may be the case, but the technology is far from thinking and understanding like a human does.
A Common Mistake
Thanks to developments in AI, systems that carry out human-like behaviors have come to life. More specifically, the language model GPT-3 can write content almost similar to human writing. Likewise, PaLM can explain jokes it has never read before.
AI model GATO from Google's AI company DeepMind was released last month. It is a general-use AI developed to perform a multitude of tasks. This includes writing image captions, answering questions, playing video games, and controlling a robotic arm to stack blocks. Another of these AI-generated networks is DALL-E, one that was trained to create images and artwork from a text description.
Because of these, claims have surfaced believing that AI can duplicate human behaviors. A researcher from DeepMind, Nando de Freitas, says that when existing models are scaled, these will adequately be capable of human-like intelligence. Many others agree with this statement. However, human-like behavior doesn't necessarily mean human-like understanding.
Can AI Think Like a Human?
The latest Artificial Neural Networks, more popularly known as neural nets, are the foundation from which AI is built. It takes inspiration from the human brain, thus the name "neural." Billions of cells known as neurons form complicated connection webs with each other. They process information when they signal back and forth from one another.
Neural nets are a distinctly simplified model of this biology. An actual neuron is changed with a primary node. The electricity of the connection between nodes is represented with the help of a single quantity referred to as a "weight."
Neural nets can be trained to identify patterns with the correct number of connected nodes piled one over the others. They can also generalize similar stimuli to what they have seen before. Generalization refers to an AI system's ability to learn from data it gathers and applies it to new information.
This ability to recognize features and patterns, as well as its generalization capabilities, stem from what makes neural nets succeed. This is the mimicking of human techniques for the purpose of completing tasks. However, there are also differences.
Usually, neural nets are trained through "supervised learning." This means that they are given inputs and asked for the desired outcomes. They then adjust the connection weights until the network has learned to provide the expected results.
A neural net will learn a language task when presented with a sentence by introducing one word at a time. It will gradually predict the next word to fill in the sequence. This isn't how humans learn. We learn by being unsupervised, meaning, the correct response isn't what we're told for a given stimulus. Humans figure this out ourselves.
Ways Neural Nets Can Learn
Neural nets learn differently from how we humans do. To match a stimulus with a preferred response, neural nets use an algorithm called "backpropagation." This pass mistakes backward through the network and lets the weights be adjusted the correct way.
That said, scientists and researchers proposed various ways of backpropagation. The human brain can use these, however, there is no known evidence yet that human brains can learn utilizing that method. They also believe in new techniques and insights into how the human brain works before AI machines can think like humans.
Printify Review: Is Drop Shipping Right for Your Business?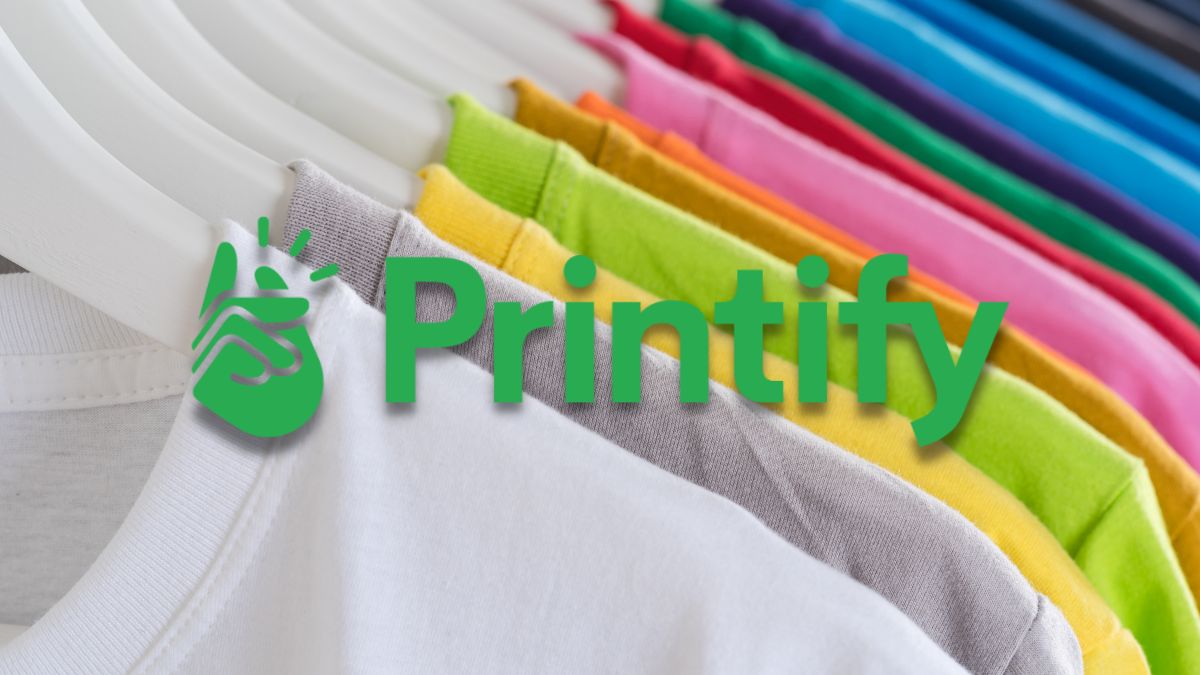 If you're interested in signing up for Printify, you can help us out by using this link.
If you've been involved in ecommerce in the past few years, you've undoubtedly heard about drop shipping.
As online retail expands, drop shipping services like Printify help keep supply flush with demand. Basically, they connect your store to outside suppliers and wholesalers. Customers still buy from your store, but the product is produced, stored, and/or shipped by a third party.
In Printify's case, apparel is their game. They're one of the more popular drop shipping suppliers, boasting dozens of products and integrations with Shopify, Wix, Etsy, and much more.
Drop shipping has its ups and downs. It's an easy, affordable solution for retail supply, but it takes inventory and quality control out of your hands. Is Printify right for you? Let's take a look.
How to start using Printify
You can get started with Printify using a simple sign-up. While it acts as an intermediary for your online store, you don't need to already have a store set up to get started.
Printify pricing
Right off the bat, I was pleasantly surprised by how much you can do with Printify without signing up for a premium service. In theory, small retailers can get by using Printify without ever paying for the service (they'll still have to pay for the products, of course).
Whether or not you choose to upgrade is really dependent on how many customers you have. Free users can run up to 5 stores and create unlimited designs, but the Premium tier comes with a discount on products and up to 10 stores.
If you're lucky enough to get really big (like, 10k orders a day big), you can upgrade even further with a custom Enterprise plan. These plans come with unlimited stores, API integrations, and early access to new features.
In sum, you don't really have to worry about paying for Printify itself. The real cost comes from the products themselves, which range from $5 sticker sheets to $70 comforters. Essentially, you don't have to start spending money until you start making money.
What does Printify do?
We've already touched on the basic features of a drop shipping service, but let's take a closer look at Printify's ecommerce solutions.
Dashboard
When you sign up for Printify, you're greeted with a checklist on your home dashboard to help you get started. The process is broken down into five steps:
Creating your account (already covered!)
Designing a product
Naming your store
Adding personal details
Connecting to your site/store
After that, you're golden!
Let's break down each of these steps (excluding creating an account, obvi).
Product catalog
Printify's catalog includes an impressive array of different products you can sell. You might expect the standard array of shirts: tees, tanks, hoodies, long-sleeve, sportswear, with sizing for men, women, and kids.
Beyond that, though, there are some unexpected picks. You can set your store apart with shoes, pants, backpacks, mylar balloons, blankets, bento boxes, and the list goes on.
Product design
All in all, Printify purports to sell over 600 different products. However, for the sake of this review, let's explore the design tools with a classic tank top.
How much you can customize your designs depends on which product you're designing and which supplier you use. Each product comes with a laundry list of suppliers who offer different prices, discounts, and colors.
In this case, tanks designed by Awkward Styles are over $1 cheaper than SwiftPod. However, SwiftPod comes in more colors, offers bulk discounts, and offers you more room to place designs on the shirts.
The actual design tool isn't much more impressive than your standard custom t-shirt site. You'll have to do your actual design work elsewhere and import your work here through Google Drive, Dropbox, or direct upload.
One neat feature is the ability to add images directly from Shutterstock. You'll have to pay for the use of these images, but only after you sell, and at a reasonable $0.99 per product.
Setting up your store
The process of setting up your store, from the Printify side of things, is fairly simple. Your storefront comes later, but all Printify needs to know is your store name and business information, such as your email and physical address.
In a way, the limitations of this setup can be compared to the limits of designing items with Printify. It may be the cheapest, most convenient way to get set up with an online store, but a lot of the actual work has to be done offsite. In this case…
Connecting to your store
Printify is something of a middleman between your store and their suppliers. As such, while it invites you to name and input details for your store, the store itself has to be set up somewhere else.
Printify offers easy integration with eight different ecommerce platforms. You can connect to Shopify, Etsy, Squarespace, Wix, WooCommerce, BigCommerce, PrestaShop, and eBay.
While this is a relatively small gallery, it does cover a lot of bases for ecommerce. Platforms like Shopify and WooCommerce are specifically geared towards ecommerce. Etsy and eBay appeal to newcomers, setting up mini-storefronts on a broader shopping platform. Wix and Squarespace let you build your site from scratch, offering fully custom options.
Conclusion: Should you be using Printify?
For what it is, Printify is a solid tool to connect your ecommerce site to merchandise. You should know what to expect going in so you don't wind up disappointed. It's mostly helpful for printing logos and small designs onto products to be sold.
I'd say Printify is most ideal for sites that produce branded merch. While their selection is wide, I found their tools somewhat limiting when it comes to designing products. Even if you just make silly t-shirts, you may find yourself stifled by Printify's custom options.
I was definitely impressed with Printify's array of products. On top of every standard merch item you could think of, they've got oddities like balloons, scented candles, and Christmas tree ornaments.
On the other hand, I could see the variety of suppliers presenting an issue for big stores. Competitors like Printful are pricier but more standardized. If you have different items shipping from different suppliers, it can create customer service issues.
Overall, Printify is a flawed but convenient option for ecommerce. Working with various vendors lets them bring you and your customers the best value. However, it results in hit-or-miss quality and somewhat limited design options.
Final rating: 6.8/10 👕
Ready to get started with Printify? Sign up here.
Will Artificial Intelligence Take Over? We Get Clues from DeepMind's Gato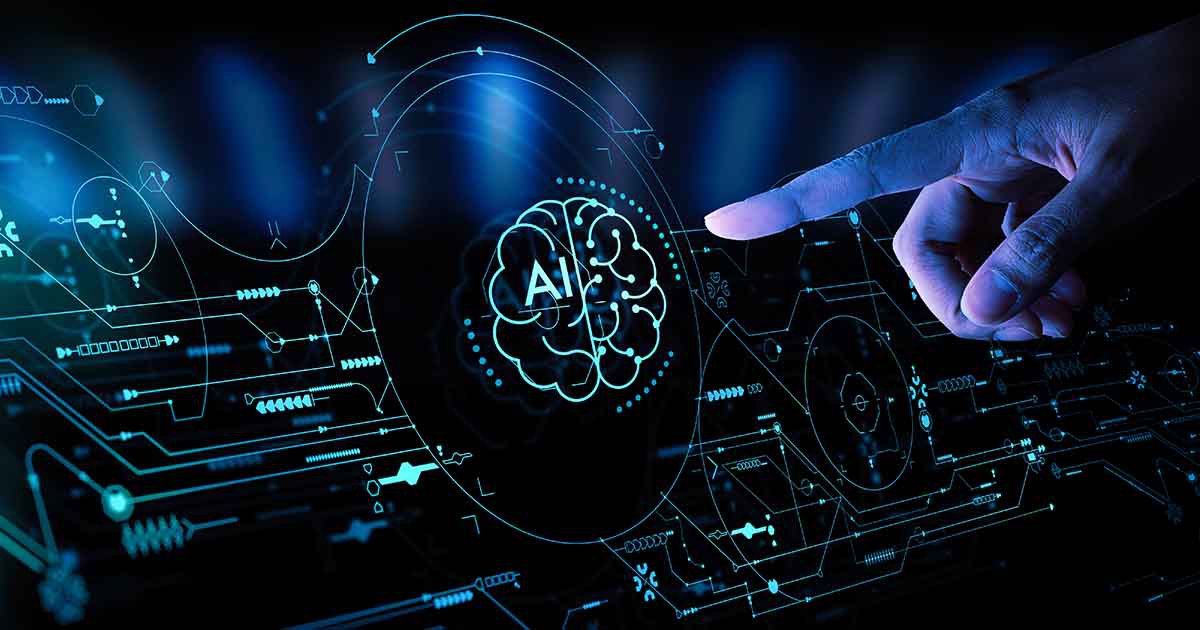 Artificial intelligence, or AI, has been creeping into the tech industry for some time now. In fact, with innovations like Siri and Alexa becoming commonplace, AI is almost unavoidable. That leads us to the question: will artificial intelligence take over?
Before we ponder the idea, we must note that not all AI is created equal. For one, some systems have a more negative connotation than others. On the other hand, some advanced systems are perceived to take over the world and automate many of what humans do.
So you might be asking yourself, is AI as scary as many say it is? Will it replace humans across various fields? The answer to that question depends on who you ask and what company you're talking about. Keep reading to learn more about the pros and cons of DeepMind's Gato AI and other popular AIs out there today.
DeepMind's Gato System
AI systems like DeepMind's Gato have become increasingly common in recent years.
Gato is an AI model that can play Atari games, caption images, and chat. In addition, it can build towers with a real robot arm, among hundreds of other things – 604 tasks, to be exact. However, some researchers have become too enthusiastic about Gato in the week since its release.
Amid its many uses, what's important to note is how often it makes mistakes and how they are handled. In this case, Gato's errors are pretty egregious, suggesting that it's not nearly as intelligent as some believe.
What Is Machine Learning?
Machine learning is the process of training a computer to perform a task using large amounts of data. So, when asked the question, will artificial intelligence take over? The answer may lie in the quality of the machine learning capabilities of systems.
More often than not, machine learning involves feeding the system with images or sound clips. Through this process, it can learn the processes and how to do them. For instance, if you want your AI to identify objects in a photo, you need to feed it thousands of photos with captions describing what they show. This is a highly efficient way to train an AI, but it also has some serious limitations that you need to be aware of.
What Is Artificial General Intelligence?
Artificial general intelligence, or AGI, refers to a computer that is as smart (or smarter) than a human. We're not even remotely close to having a computer as smart as a human across the board. That said, the term AGI can be a bit misleading.
The truth is, none of the AI systems being used today are general or intelligent, let alone AGI. Most AI systems are very limited in their capacities and are only programmed to do particular tasks.
Many people who write about AI are quick to jump from AGI to ASI, or artificial super intelligence. This is the supposed next level of AI beyond AGI when computers become super-intelligent and achieve god-like abilities.
There are so many reasons why this is unlikely ever to happen. But the main reason is that even if we did create AGI, it would take many years before we get anywhere close to ASI.
Conclusion
So, will artificial intelligence take over? Here's the good news – humans don't need to panic. Machines are not gaining sentience and won't be enslaving the human race any time soon.
However, that doesn't mean that AI isn't a helpful tool that we can use to make our lives easier and more efficient. There are many different types of AI, and it's all up to us how we can make the most out of the systems to enrich our lives.