Leading Ladies In Tech: Lindsay Tabas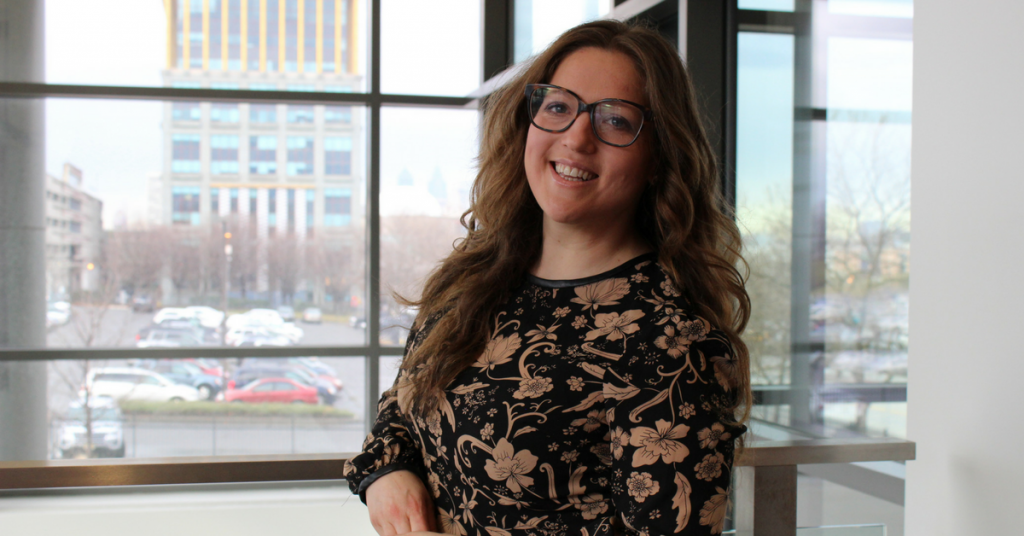 We interviewed Lindsay Tabas, the founder of The Lady Engineer's Secret Advantage, about her experience in the business and tech industry.

Lindsay Tabas describes herself as a "creative engineer". She feels this title is necessary as most engineers are seen to be focusing on just 1's and 0's, but do not take into consideration the more abstract needs of people. It often leads to differences between what a customer needs and what the systems offer. She works to fix just that. She likes to work with "fluffy things like feelings" which usually tend to scare the other engineers, but implements this in her system engineering to make the customer user experience as smooth as possible. Not only is Lindsay Tabas an engineer, but she is also an entrepreneur who founded her online apparel store "One Squat Shop" in August 2013. Talking about how she came about starting this company, Lindsay goes back to the time she was in San Francisco, where founder and entrepreneur were two different things. She thought that she wasn't allowed to call herself that unless she owned her own business, even though she participated in start-ups and pitch contests. It was around 2012 when she was getting more and more frustrated with the fact that she didn't have her own business yet. During that time, she was working with a career coach who gave her the advice that if she was an entrepreneur, then she shouldn't put in so much thought into her first business because she would inevitably start other businesses. That was when she started thinking about One Squat Shop in earnestness. Having grown up over-weight, Lindsay had always been interested in fitness, so opening an online store that sold fitness apparel seemed to be a natural progression for her. This was also around the same time that many fitness stores were selling their clothing online, but there were no place that sold different brands in one place. That is what she aimed to do with One Squat Shop. She started doing freelance work as a designer so that she could pay for the e-commerce store, but around mid 2015 she realized that she was making way more money doing freelance work than she was through her e-commerce store. She decided to shut down One Squat Shop. By having a successful e-commerce store that was all about smart digital marketing strategies, and knowing exactly how the customer to come to you, Lindsay found her true passion.Lindsay Tabas comes across as a very calm and composed person, with a very sunny personality. This interview is full of great advice from Lindsay on how to run your own company, things to keep in mind when you're about to start one, and also fun anecdotes of the myriad experiences she has had on her journey to where she is now, and where she wants to go from here.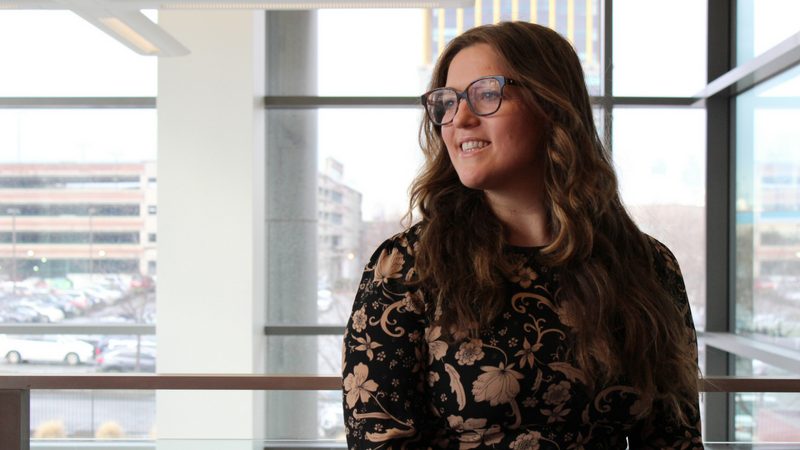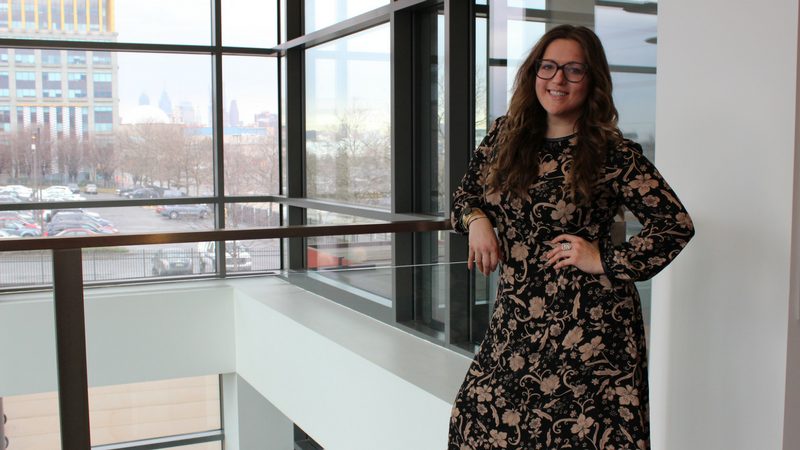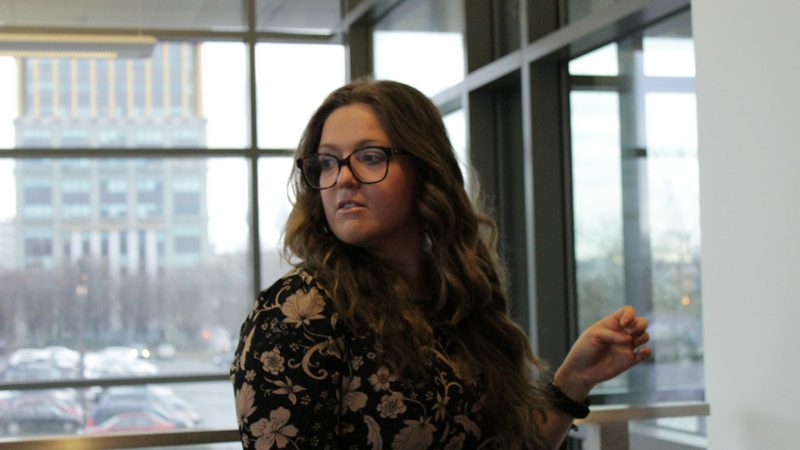 Getting Millennials Involved In Politics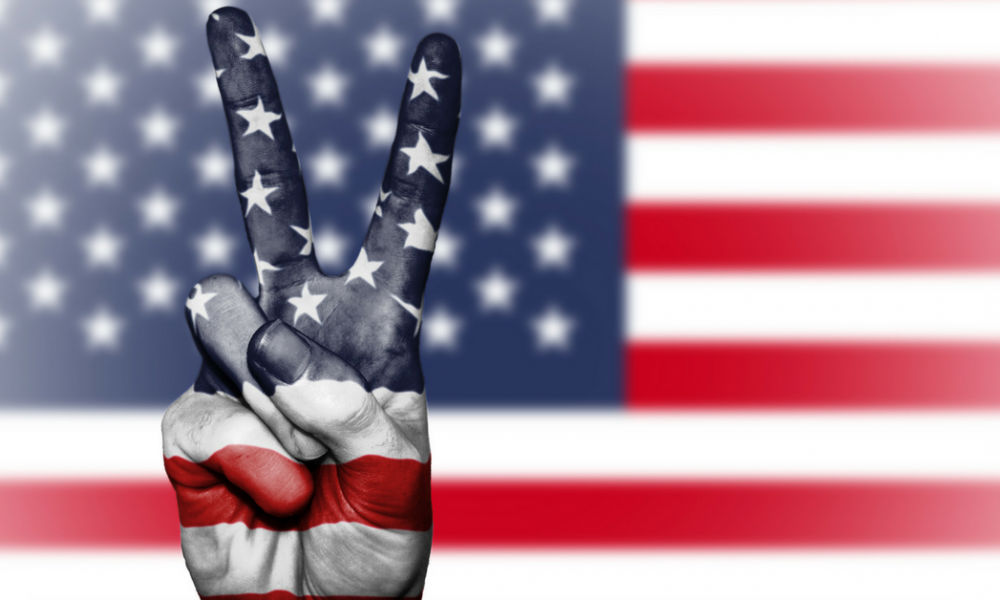 Since our most recent Presidential election, it has been more important than ever for millennials to use their voice in politics. Millennials make up a large portion of the population, and by getting involved, it can create an impact on society. Since The Great Recession, this generation has experienced unique struggles and are rightfully angry. Unemployment was at an all time high and wages fell once it was all over. Millennials are the most educated generation in American history, both in degrees and college graduates. However, what was once a job promised after graduation is no more. Millennials feel the need for a moral rebirth and are getting involved in issues now more than ever.

We got in touch with Bryan Leib, an activist trying to get more millennials involved in politics. Bryan works with nonprofits in Philly and Camden as a mentor for the youth. We asked him about the importance of politics for millennials and ways to get involved.
Why is it important for millennials to be involved in politics?
It's mission critical for millennials to be actively involved and engaged in politics in order to influence public policy and to improve our communities. Local politics that is. I'm a big believer that the best position to influence change is at the local level. I know Presidential politics excites a lot of millennials but honestly, that isn't where we can make an impact.
What is the reason most millennials are not involved in politics?
I think it's because of voter apathy and an overall frustration for the political process. I find that most millennials are frustrated with the status quo, career politicians and they don't think their vote can make a difference. Over the last two years in Philadelphia, we have witnessed a United States Congressman, PA Attorney General, PA State Treasurer, State/City Judges and PA State Representatives convicted of corruption/bribery/racketeering charges. The Philadelphia District Attorney was indicted on +20 federal counts of bribery and fraud. A lot of us are numb to the entire political process because of those reasons and because of the current power structure and lack of accountability. How does a millennial get excited about politics with career politicians like Congresswoman Nancy Pelosi (D) and Senator John McCain (R) at the top of the power structure in their respective parties.  Both in their 70's and have held office for over 30 years. Average age of Member of the U.S. House of Representatives is 57 years and the U.S. Senate is 61 years.

https://www.senate.gov/CRSpubs/c527ba93-dd4a-4ad6-b79d-b1c9865ca076.pdf
What are ways to get millennials involved in politics?
Well, I've always suggested that if one wants to get involved with politics that they should volunteer for a campaign or intern in the office of an elected official. Volunteering for a campaign is a sure fire way to get your feet wet and make a substantial amount of political and community connections. Being involved with a campaign from the ground floor through election day is a pretty good primer for anyone who wants to aspire to run for public office office. Another way to get involved is to start attending local civic and neighborhood association monthly meetings. They are typically open to the public, free and donuts are involved.
How did you get involved in politics?
I've always been involved with civic organizations and nonprofits in Philadelphia and Camden. Public service is in my DNA. I personally believe that politics should be 100% public service. Elected officials should show up to work every day with only one agenda item - how do they improve the community and serve the public at large.  My foray into politics was volunteering in the 2015 Mayoral Race in Philadelphia. I started as a part-time finance intern and within a couple months of proving myself to the candidate and campaign staffers, I was attached to the hip with my Mayoral Candidate as his traveling aide. We went all over the city to build new relationships and talk to community members about the issues that were important to them and their families. Shout out to State Senator Tony Williams - he showed me the ropes, put me on the map and is an amazing public servant. For that, I am eternally grateful.
What would the impact be if more millennials became involved?
Game-changer of epic proportions! We have the opportunity to re-write the entire political landscape as we know it today by 1) Voting and organizing in local elections 2) Supporting our fellow millennials in running for public office. Philadelphia millennials are the largest registered voting bloc in the city with +300,000 registered voters. However, in the 2015 Primary for offices like Mayor and City Council - only 12% of registered millennials went to the polls. I attribute his to voter apathy. To put this in perspective, there are 230,356 registered voters between the ages 35-65 who voted in the 2015 Primary. If millennials increased to a 50% voter turnout in Philadelphia then would make up +40% of the total voting electorate. With percentages like that, we can start changing the political landscape as we know it today. The power to change our future lies in our hands.
Is it difficult to stay up to date with politics?
I don't think so. In today's age of social media, it's not very difficult to stay up to date on what's happening in politics. New media organizations like

Billy Penn

have launched throughout the country focused on keeping our generation informed and engaged. In addition, elected officials are more accessible than ever and if you really want to have a conversation with your elected official, they are probably only a tweet or email away.
What advice would you give to anyone interested in politics?
Start locally by 1) Getting involved in a local campaign or with your local civic association 2) Don't be afraid to run for public office and fight for your community. We can change the political landscape by 2020 by being involved in local politics - I guarantee it! We can make an immediate impact by voting and running for public office at all levels - Congress, Mayor, State House, City Council and City Commissioners. Sky is the limit.
Cats: The Spirit Animal of the Internet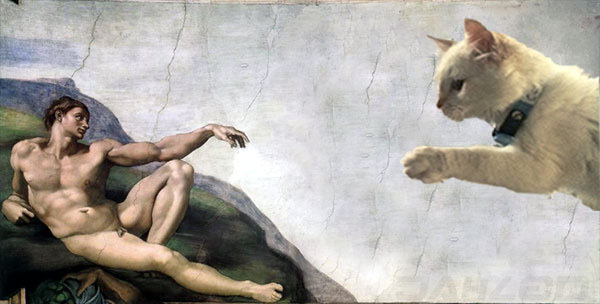 There's a mascot for everything.  All the best characters in the Harry Potter series have patronuses (which everyone knows are basically spirit animals + magic).  My own personal spirit animal happens to be a raccoon with a leather jacket and a switch blade.  We all have one.  So why wouldn't the internet?No contender for this sought after role is more blatant than the feline.  Cats: the spirit animal of the internet.  What better symbol to represent the collective consciousness of humanity?  Who better to hold the flag for the largest repository of all human knowledge than the cat?The interconnectedness of all things stands on the shoulders of feline giants such as The Great Nyan Cat, Grumpy Cat, Lil Bubs, Maru, Business Cat and Facebook pages like Cats on Cocaine.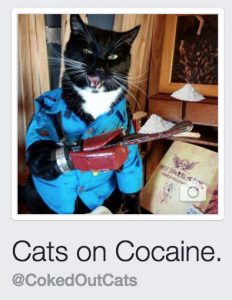 The internet can be a scary place.  Amongst the dark net, hackers, and trolls, cats stand as a rather adorable symbol.  But why the cat?  How is it that this kawaii creature dominates not only reddit but also our hearts?The truth is, despite all the bad stuff that can go on on the internet, the popularity of cats is living proof of what our priorities are as internet users.  There are many heavy topics and circulating on the net, each one so dense that they settle in depressing layers across our news feeds.  But the one thing that always floats to the top, the one thing that is the least dense on our souls, is our sense of humor.  And the internet's most common vehicle for humor?  Yup, you guessed it.  Cats.So maybe Harambe's gone, Brexit happened, and Trump is President Elect, but only one sovereignty will never stop trending.  There is only one that we will never tire to see in our feeds.  And that is The Cat, spirit animal of the internet.
Derek Riedle Rebrands Cannabis Culture With Civilized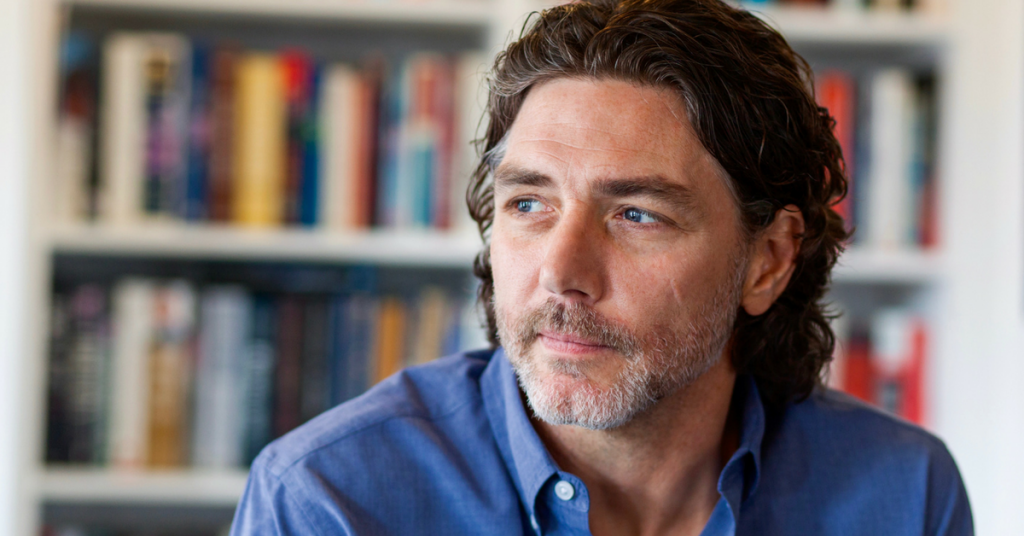 While celebrating his wife's birthday, Derek Riedle had an epiphany that has since impacted his career and everyday lifestyle. Like a true entrepreneur, he took the controversial topic of cannabis and created a business opportunity. Derek Riedle is the founder of

Civilized

, a media company that targets successful professionals who happen to consume cannabis. They cover pop culture, policy, and entertainment, along with in-depth interviews with celebrities and legislative game changers. He has become an industry leader across North America, reshaping the stereotype portrayed through mainstream media.Derek began using cannabis regularly in his mid-30s as a way to unwind and socialize without the hangovers and empty calories of alcohol. The night of his wife Terri's birthday in Venice, California, he wrote a plan for a branded digital publishing platform that would elevate cannabis culture, later named "Civilized." Though the brand is operating out of New Brunswick, Derek planned for Civilized to focus on a North American audience. "It would be a voice for the millions of productive, motivated people who choose to enjoy cannabis as a healthy part of a balanced lifestyle but do not define themselves by it." They acquired their first investor a month later.The perception of the use of cannabis is slowly changing. Millions of people have come forward to speak about the

medical benefits

, helping those with AIDS, cancer patients going through chemotherapy, and those suffering from epilepsy to name a few. Because of this, 28 states, the District of Columbia, Guam, and Puerto Rico has

legalized the medicinal use of cannabis

. As for recreational use, light users show an increase of

5.8 points in their IQ

in a study done by CMAJ.Derek Riedle himself is a perfect example of the target audience for Civilized. He is the founder of Revolution Strategy, a strategic communications agency in Canada, and is the co-creator of the television series

Real Houses of

, featuring extraordinary houses across North America. Derek founded Civilized in 2015 to refine the perception of cannabis users by offering an elevated approach on cannabis culture. "Our mission is to elevate cannabis culture – to be a beacon for millions of productive, motivated adults who choose to consume cannabis responsibly, but are not defined by it. It's one aspect of a balanced, healthy lifestyle. Ultimately, it's about encouraging people to live authentically."Civilized is working towards becoming the Vanity Fair of cannabis users, speaking to a high-end audience by offering a broad range of content. Derek is working hard to make that happen. "Working in a start-up, I don't have a routine or anything resembling a typical day. I'm constantly moving between our offices, evangelizing the brand and meeting with investors – so I basically live out of a briefcase. With offices on either side of the continent, it can be physically tough given the time zones and travel involved. Overall, it's challenging to keep up with the rapid pace of this industry – to get ahead of the opportunities we want to seize." His entrepreneurial efforts have not gone unnoticed. The former group President and Publisher of Conde Nast Publications, Mitch Fox, has invested in the brand and is a board member at Civilized.

The use of cannabis is more openly accepted than ever before, and Derek plans to fan the flames towards a future where words like "stoner" and "pothead" it is no longer associated with all users. "It's time we recognize that cannabis is not the boogie man we've been taught to fear. With cannabis becoming increasingly normalized, people are realizing that prohibition really doesn't make sense – the reality is that overall, cannabis is much less harmful to our society than alcohol, which is readily available."