Is Launching a Start-up Worth it? A Tech Expert Weighs In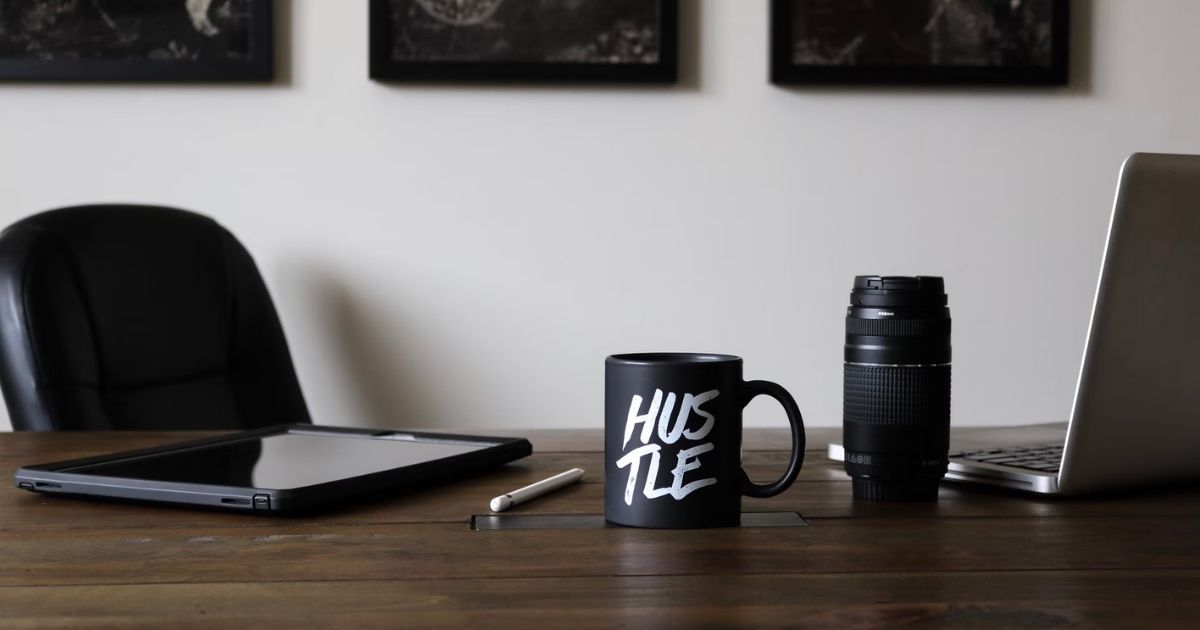 If you're a young, savvy entrepreneur who may be pondering, "Is launching a start-up worth it?" Then, Ben Lamm, a tech startup expert, has some things to confess.
Most of us like to dream about the allure of a start-up. The big ideas, creative collaborations, and ending mindset draw many fans into the promise of success. And who can blame us? The most successful companies today were built on the backs of entrepreneurs who dreamed big but started small. Apple, Uber, and Twitter were all start-ups once. And if they can make it, then maybe so can we – right?
But behind the curtains, most of us don't know how hard it is to start a start-up. For one, there are a lot of hidden pros and cons of working in a start-up. Even Lamm, a start-up unicorn who has made building start-ups his full-time career, says there's a lot more to the industry than meets the eye. 
Five start-ups and counting
So, exactly how hard is it to start a startup?
In an interview with CNBC Make It, Lamm says he thinks he cries more than the average person. Like many others hustling in the  industry, his success relies on his ability to work long hours. It's a testament to how he has had the time to launch six start-ups over the last few years. 
Over the last twenty years, the 40-year-old Lamm has built and sold several tech startups. His portfolio includes the AI-powered Hypergiant, the e-learning company Simply Interactive, the online gaming company Team Chaos, and a conversational intelligence company named Conversable. He is currently working on Colossal Biosciences, a company aiming to disrupt the biotech scene with its gene-editing techniques.
But Lamm says that his job is often glorified by the media, which isn't entirely false.
On long hours and lack of sleep
For starters, there's a lot of pressure for start-ups to succeed. Is launching a start-up worth it? Maybe not if you value your sanity. Most start-ups fail, whether from lack of funding or because of reckless business decisions; not everyone succeeds. Because of this, there's a lot of pressure to grind and grind to get the business going.
Lamm says that building a start-up often requires entrepreneurs to work and travel over 200 days a year. There are moments of pure exhaustion and endless anxiety. It also involves a lot of personal sacrifices. Unlike a regular 9 to 5, start-up builders don't have the leisure to spend a lot of time with family.
It can also be incredibly hard to disconnect work from daily life. In fact, Lamm says to be a successful start-up builder is to be blessed with the "right mix of dysfunctional traits." It's also a psychologically exhausting journey. You'll work extremely hard on an idea and get rejected by investors, partners, and even close people in your life.
Lamm says the pandemic has forced him to take a step back from his usual routine. Because of his decreased travel schedule, he has forced himself to take more vacations. Apart from this, he has also made serious commitments to disconnect by limiting his time to check on emails and messages.
De-glamorizing start-ups
Lamm has been an outspoken critic of the prevalence of burnout in the start-up industry. Despite his extensive work portfolio, Lamm is not shy to open up about the serious psychological setbacks of having to compete in the rat race.
Given Lamm's confessions, the question remains – is launching a start-up worth it? In the end, it's up to the person in question if they will make it worth it or not. And to hit the sweet spot, it's all about setting your priorities and knowing from the get-go what your non-negotiables are and what aspects are open for compromise.
WOW Tech and Lovehoney find Compatible Partner in Each Other with $1.2-B Merger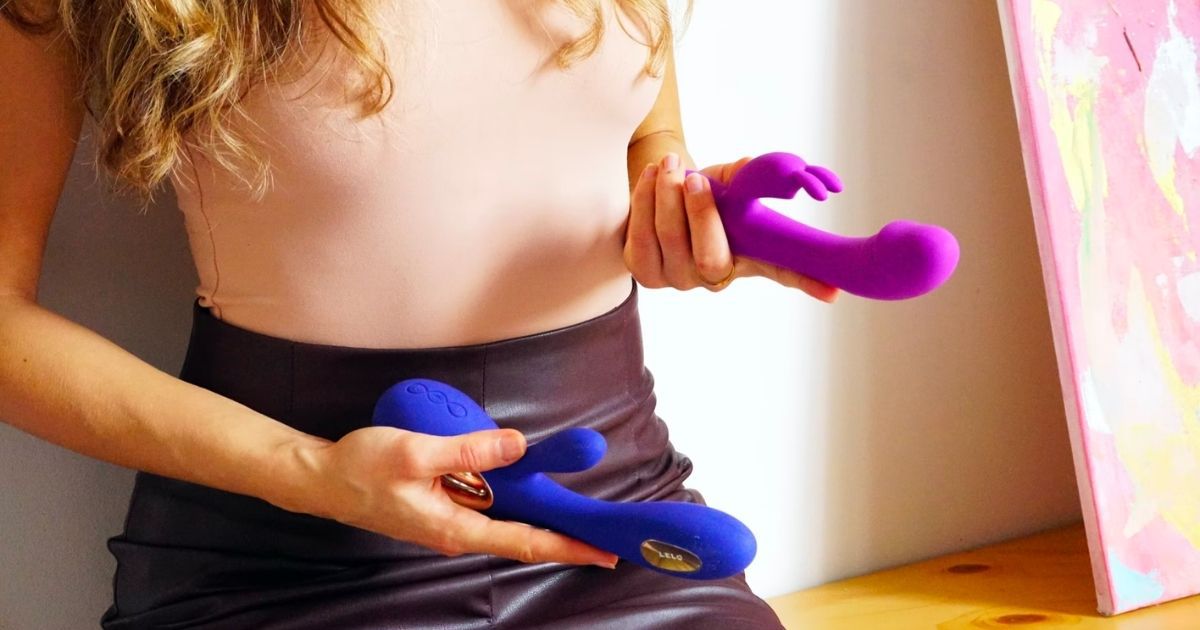 Pleasure products manufacturer and distributor Lovehoney is merging with premium sexual wellness products provider WOW Tech Group in a $1.2 billion merger. The union results in the birth of The Lovehoney Group, expected to be the world's largest sexual well-being company.
Aside from the Germany-based company and the UK-based firm, the new merger group will also include Amorana. Lovehoney bought the Swiss sexual wellness retailer in September 2020, just over a year before the merger.
The merger offers promising business results. The two brands, after all, display processes not only in B2C marketing but also in sales. Add that to their multi-channel distribution network and active research and development efforts. That said, the merger will bring together the most popular brands within its category, including Fifty Shades of Grey, Womanizer, Happy Rabbit, We-Vibe, and Arcwave.
Aside from its having well-known brands, the group is also reaching a wide client base all over the world. In fact, the firm will operate across North America, Europe, the Middle East and Africa (EMEA), and Asia-Pacific (APAC).
But will such a wide geographical market be too hot to handle? Not if you have more than 730 employees who have diverse strengths, ranging from design, marketing, engineering, and sales.
Also, the firm will be led by Johannes Plettenberg, WOW Tech founder and CEO. Plettenberg, after all, knows the industry quite well. He and partner investors acquired Womanizer in 2017 before merging it with We-Vibe in 2018. Not long later, CDH Investments became a majority stake-holder, a move that aimed to innovate products and expand in the global market.
The sexual wellness market on the rise
Given the current projection, it seems that The Lovehoney Group is on its way to tapping a vast market. The Insight Partners says the sexual wellness market size can reach $81,394.49 million by 2028. This is a huge leap from $51,924.43 million in 2021.
The data includes pharma products such as capsules, tablets, oral liquids, and sprays. It also includes non-pharma products like sex toys, condoms, and others. That said, sexual wellness covers a wide spectrum – from gyne health to sexual pleasure.
So, how can a formerly stigmatized industry grow fast over the next few years?
A Forbes article suggests a heightened interest in sex throughout the coronavirus disease pandemic. For instance, many married couples had no choice but to stay at home during lockdowns. On the other hand, singles couldn't go out because of quarantine, which posed another market opportunity.
The past few years have also emphasized sexual pleasure and health, particularly for women. For example, brands like OSUGA advances sexual wellness designed by females for females and encourage its market to "explore the pleasure of self-love." The brand also offers candy-hued vibrators to its female client base.
Striking while the iron is hot
Given the market growth brought by a more open-minded view of pleasure, The Lovehoney Group is looking at a bright future.
In fact, they expect their profit to reach over $400 million by the end of 2021. That means they're looking at two times their combined 2020 volume. And, as a result, they're on their way to becoming the world's biggest sexual wellness company by income.
Studies say the industry's promise still relies on many factors, such as mutual respect and openness despite the growing market. In addition, growing concerns about personal hygiene due to sexually transmitted diseases can also boost the sexual wellness market and, in turn, the new merger of WOW Tech and Lovehoney.
For other startup news, read more here at Owner's Mag!
17-Year-Old Drops Out To Create Exa Mask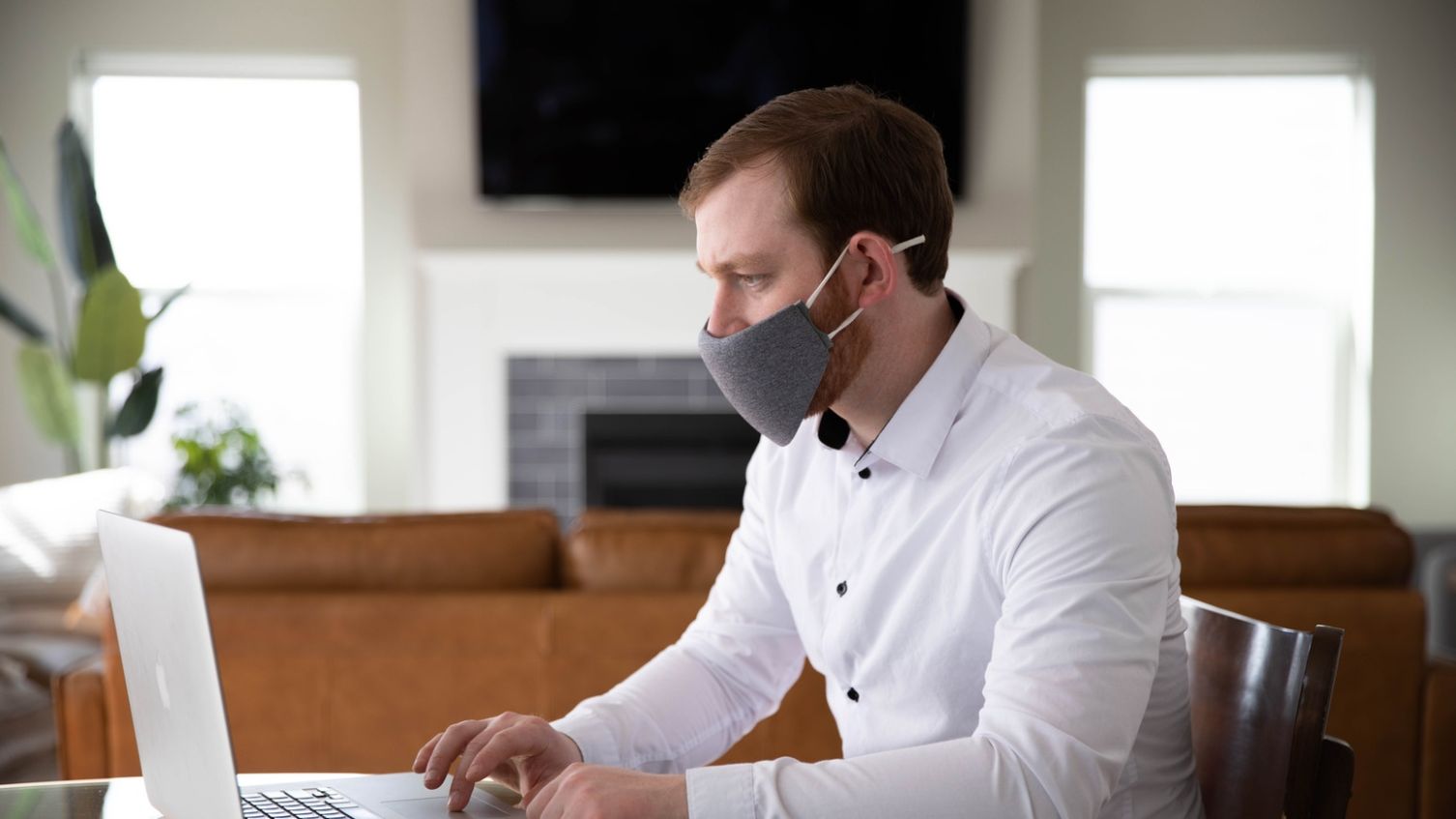 Before COVID-19 dominated our lives, Kylie Smith was already in the process of creating a face mask. Exa Mask, a startup mask company with impeccable timing, has raised over $77,000 through a Kickstarter campaign and has already shipped its first 1,000 units.
Developed with TR-90 Nylon, a super high-quality material, Exa Mask stands out from the N95 masks we've become so familiar with. Exa Masks are capable of:
Allowing one to breathe easily without constraints of a traditional mask
A detachable shield that allows wearers to eat and drink while still being protected
Eliminate that super annoying fogging when wearing glasses or sunglasses
Filter out 95% of particles, protecting against disease, pollution, and environmental debris
Control allergies and prevent the inhalation of smog and pollution
A Trip To Beijing
Smith was inspired in 2017 when she made a trip to Beijing with her father and co-founder, Rick Smith. Because of the pollution in Beijing, Smith and her father were required to buy an expensive, cumbersome mask.
Like any entrepreneur, Smith saw an opportunity to create something better.
"I designed Exa Mask so that it would be the last mask you'll ever need to buy. Exa Mask's filters are replaceable and the face shield is washable, so the mask is completely reusable — while also offering consistent protection over time." 
She spent the next two years designing and developing the innovative mask. And then COVID hit…
A Pandemic Opportunity
When COVID-19 hit, Kylie decided to dedicate 100% of her time to this venture and dropped out of high school. Some parents might find that mortifying. Her father, Rick, did not.
"In the face of a pandemic, finding fresh solutions to unforeseen problems is more critical than ever. I am extremely proud of Kylie for following in my entrepreneurial footsteps and designing such a unique product that can help keep people safe." 
It's interesting that Smith came up with Exa Mask well before anyone knew we would be dominated by medical masks (and the irritating debates that followed). Some would see that as lucky. One wonders whether Smith would have the success it has now if it were not for a pandemic.
Exa Mask Explained
Exa Mask has three parts to it: an air frame, a replaceable filter, and a washable shield. A complete seal is formed around the nose while the mask hovers above the wearer's face. This allows for clearer breathing and speech, eliminates fogging around glasses, and is apparently pretty comfortable for an extended period of time.
Funny enough, this mask was designed to combat pollution and smoke, as opposed to an airborne virus. So, for those in California dealing with forest fires are protected in ways that the common medical mask cannot.
What's Next?
"Next for Exa Mask, I'd love to see schools as well as airlines and retail employees using Exa Mask. Exa Mask was designed for all day wear, so it is ideal for those populations who need to wear masks for their jobs." 
We expect to see a lot more from Kylie Smith. If Exa Mask is any indication, Smith is one of the rare people in our world. The kind who has a nose for good business and knows how to stay ahead of the trends. While everyone on our planet has millions of ideas they wonder how to implement, Smith is one who finds a way to get things done. 
Smith is so confident and dedicated to her product that she dropped out of high school to pursue it full time. That can be very scary, but when you have a product as quality as this, you're going to be set up for success.
DoNotPay: The World's First Robot Lawyer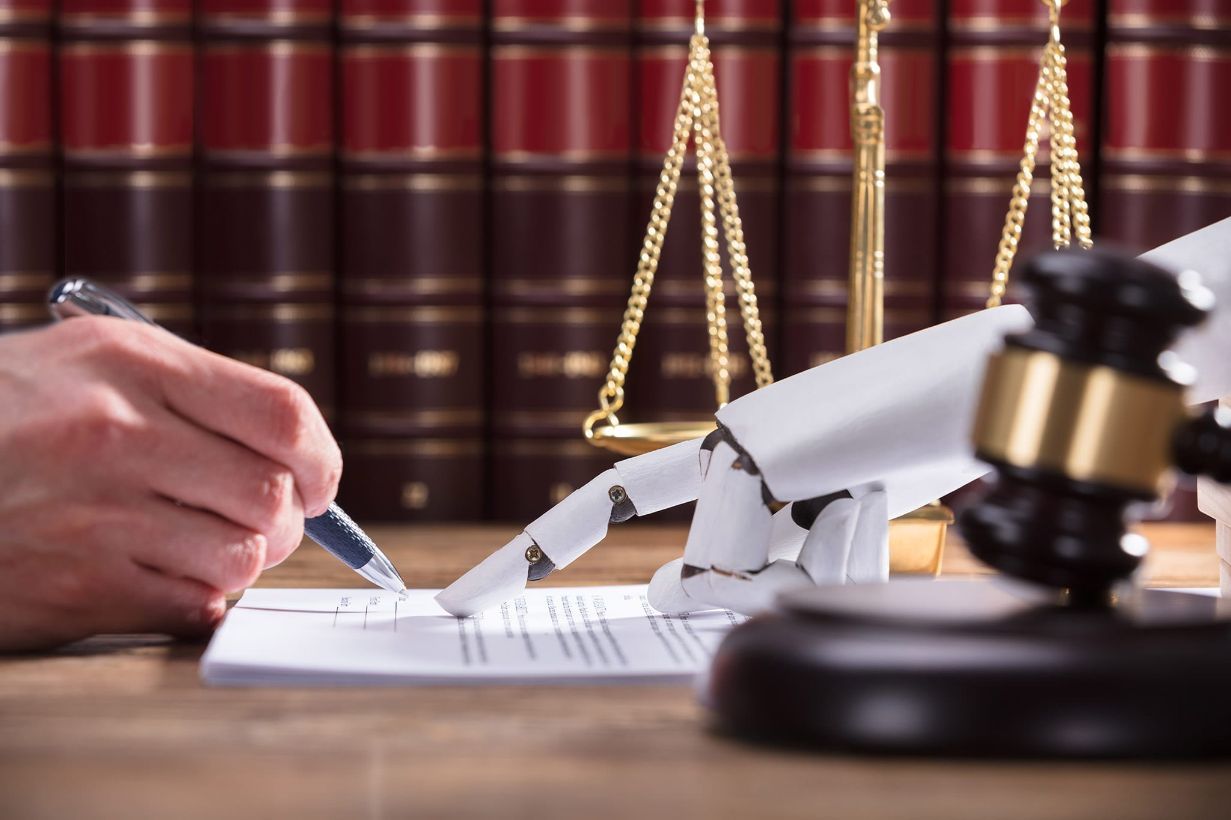 In legal trouble? Want to contest a parking ticket? Need to sue that sonuva-whaaat? Can't afford a lawyer? Better Call Saul? Nah, he's not real. Instead, you should check out DoNotPay, the world's first robot lawyer.
RoboJurist, The Lawyernator, Optimus Habeus Corpus: these are names founder Justin Browder could have used in his creation of DoNotPay. Alas, that's not the case. 
While it's not literally a robot, DoNotPay is a legal services chatbot that offers a range of legal services. Anything from consumer protection to immigration status is within DoNotPay's capabilities. DoNotPay is a downloadable legal subscription service that uses artificial intelligence in a clever manner.
A Little Lawyer in Your Pocket
Essentially, DoNotPay helps users draft legal letters. Let's say you have a parking ticket you want to contest. You tell the chatbot your problem and the AI provides the correct legal language to use. Think of it like legal Mad Libs. You write your side of the story, and DoNotPay edits it to make it sound like it came from the desk of Saul Goodman.
If you were the kind of person to turn to your lawyer friend for free legal advice: no more. DoNotPay allows the common layperson to handle their own legal battles with the help of a downloadable app. The app is so easy to use that it boasts that users can, "fight corporations, beat bureaucracy, and sue anyone at the press of a button."
Because our society isn't litigious enough, right?
While DoNotPay has won an award from the American Bar Association for increasing legal access, there have been mixed reviews.
DoNotPay is useful in that it helps users avoid legal roadblocks that usually make pursuing action costly, complicated, or not worth the effort. For people who don't know what to do when sent a threatening legal document, now you have an artificial lawyer in your pocket. In that regard, DoNotPay is very useful.
When the Little Guy Sues the Big Guy
If DoNotPay sounds familiar, that may be because of its role in the Equifax debacle. For regular folk, being able to get justice from a big company without having to pay expensive lawyer fees is a big deal.
Lawyers must be a little peeved to see some know-it-all robot step into their territory, no?
Well, you'd think that…
AI in Law Firms Today
Sally Hobson, a barrister at the London-based law firm The 36 Group, used AI in a murder trial. The complicated case required analyzing over 10,000 documents. Hobson used a software, developed by Luminance, that accomplished the task four weeks faster than it would have taken humans.
"Historically you had a lot of [document checking] technologies that were no better than keyword searches, like hitting Control-F on your laptop," says Eleanor Weaver, chief executive of Luminance.
So, lawyers using an AI is not exactly unheard of. The technology is capable of scanning documents far quicker than any human can, and is capable of learning incredibly quickly. While that terrifies conspiracy theorists and excites science fiction writers, AI in the legal world is a very useful tool.
Lawyer's Bark Worse Than Their Bite
If you're aware of the term "legalese," you're well aware how complicated and confusing legal phrases can be. Attack dog lawyers count on people being intimidated by legalese so that they can get what they want. A scary-sounding letter from a lawyer can bully someone into submission.
DoNotPay is offering help to the people who can't afford a lawyer. With their AI, DoNotPay is able to help someone who didn't spend three years in law school take charge of their own legal battles.
Next time you want to contest a parking ticket, or if you want to take on a big company that has wronged you, you might want to download DoNotPay.