The Most Successful Instagram Influencer Marketing Campaigns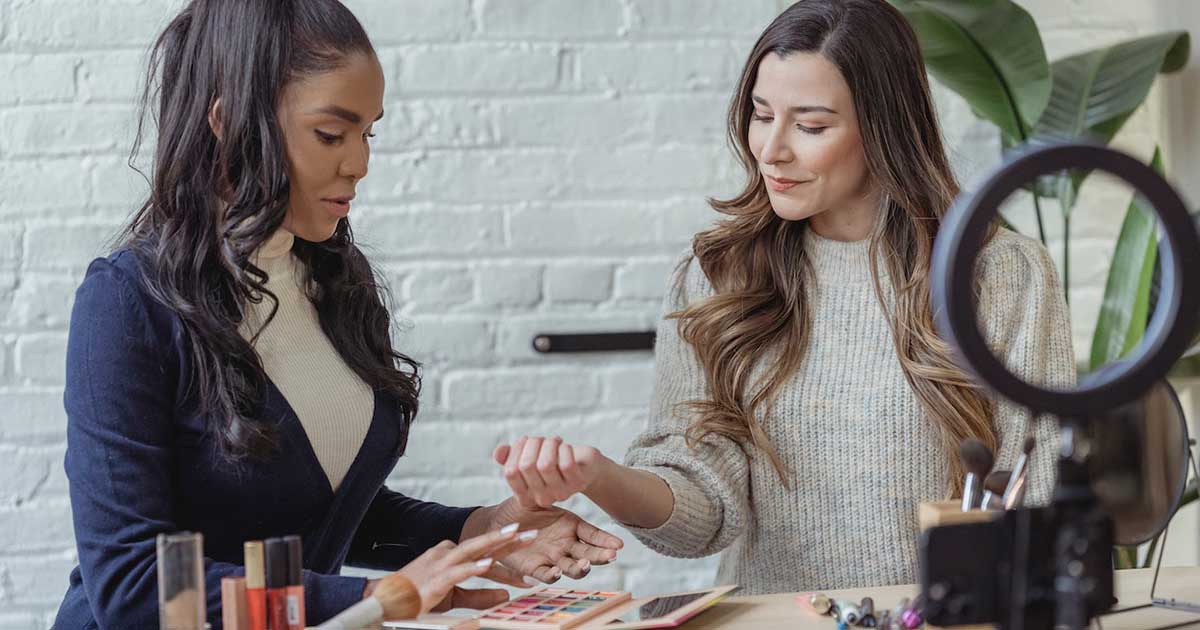 Instagram influencer marketing is a social media marketing strategy that involves collaboration with popular social media users or "influencers" to promote a product or service. It has grown rapidly due to the platform's large user base and visual nature. Brands often partner with influencers with a significant following and a niche audience aligned with their target market. And in exchange for promoting the brand, influencers are usually compensated with free products, monetary compensation, or a combination of both. Here are the most successful Instagram influencer marketing campaign examples to see how effectively they raise brand awareness.
1. Uber Eats X Chipotle X Hinge X Rebel Wilson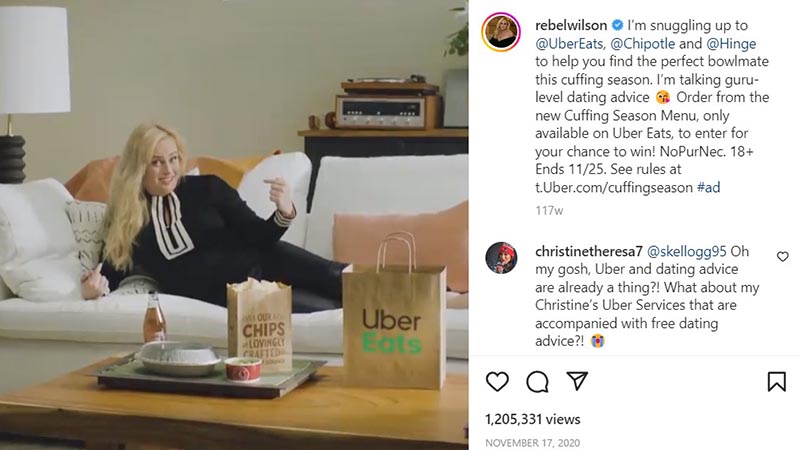 Image source: Rebel Wilson
The Uber Eats X Chipotle X Hinge X Rebel Wilson Instagram influencer marketing campaign was a collaborative campaign to promote the Uber Eats food delivery service, Chipotle Mexican Grill's food items, the Hinge dating app, and Rebel Wilson's new show, Pooch Perfect. This campaign was a clever way to cross-promote multiple brands. Similarly, it was an effective technique to increase their visibility and engagement on social media.
The campaign involved a series of sponsored posts on Instagram featuring Rebel Wilson as the brand ambassador. It started with a post by Rebel Wilson on her Instagram page, where she is seen enjoying a meal from Chipotle, delivered through Uber Eats. She then encourages her followers to download the Hinge dating app and join her in swiping right for love. The post was followed by other sponsored posts featuring Rebel Wilson promoting the campaign's partners and their products, including Hinge, Chipotle, and Uber Eats.
This Instagram campaign successfully created a buzz around the brands and their products and drove significant engagement and sales. By collaborating with a celebrity influencer like Rebel Wilson, the brands were able to tap into her large following and leverage her popularity to reach a wider audience.
2. HelloFresh X Micro-influencers and Mindy Kaling (#hellofreshpartner)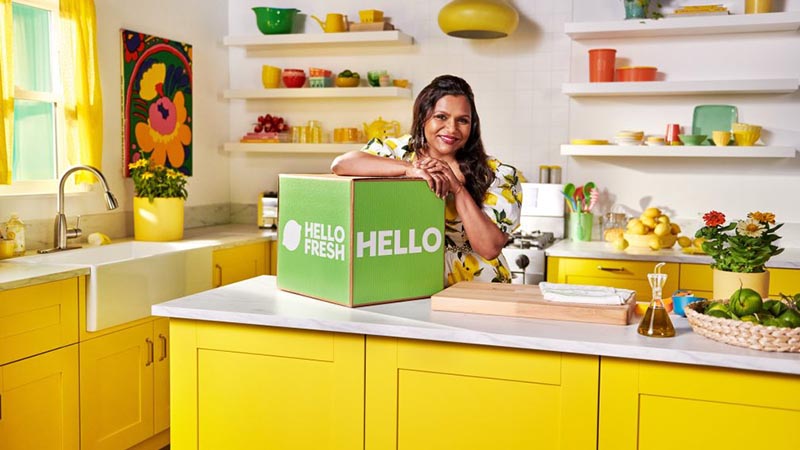 By partnering with a diverse group of micro-influencers and a well-known celebrity influencer like Mindy Kaling, HelloFresh was able to tap into a wider audience. Using real people sharing their personal experiences with the brand helped create a sense of credibility for HelloFresh's services.
The campaign featured a series of sponsored posts on Instagram, with Mindy Kaling and a group of micro-influencers sharing their experience with HelloFresh's meal kit delivery service. The influencers posted photos and videos of their meals, and positive reviews for HelloFresh's meal subscription services. The campaign also included a discount code for followers to try the service at a reduced price.
3. McDonald's X Travis Scott (#cactusjack)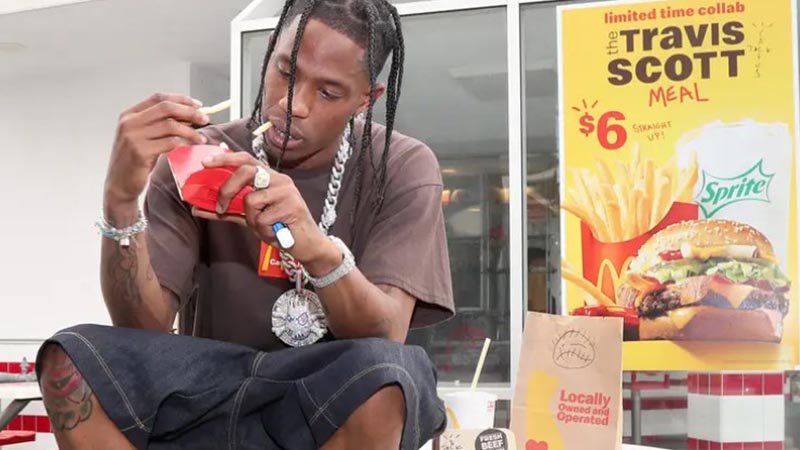 The McDonald's X Travis Scott campaign is another great example of how a collaboration between a brand and a famous influencer can lead to a successful marketing campaign.
The campaign involved a series of sponsored posts on Instagram featuring Travis Scott promoting the McDonald's meal and encouraging his fans and followers to try it. In addition to the posts, McDonald's and Travis Scott also released a line of limited-edition merchandise. This include t-shirts, hats, and posters, featuring the Cactus Jack logo and McDonald's branding.
As expected,the campaign generated buzz and excitement around the Travis Scott meal and drove significant sales for McDonald's. According to reports, the partnership helped boost McDonald's sales by 4.6% in the quarter when the promotion was launched.
4. Biossance X Jonathan Van Ness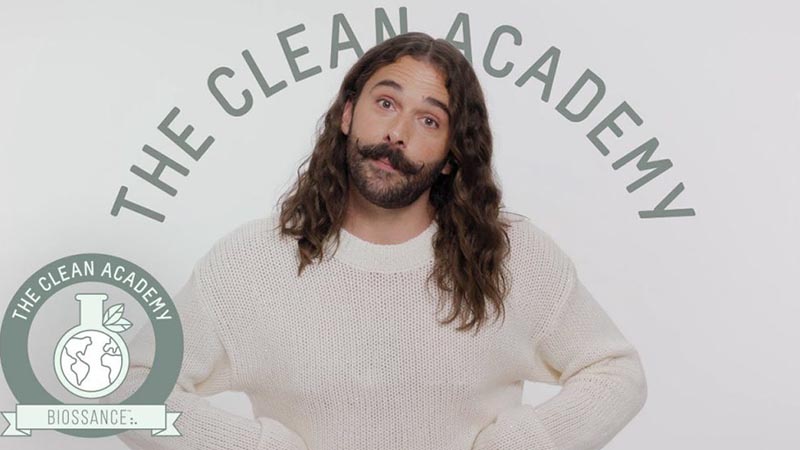 The Biossance X Jonathan Van Ness Instagram influencer marketing campaign was a collaboration between Biossance, a skincare brand that uses sustainable and clean ingredients, and Jonathan Van Ness, a popular television personality, grooming expert, and LGBTQ+ advocate.
In the posts, Van Ness highlighted the benefits of the products and shared his personal experience using them. The campaign also offered a giveaway contest for fans to win Biossance's products.
The partnership allowed the brand to leverage JVN's popularity and credibility as a grooming and beauty expert. Likewise, the campaign also helped showcase the brand's commitment to sustainability and clean beauty, an essential factor for many consumers.
5. ASOS X Micro-influencers (#asseenonme)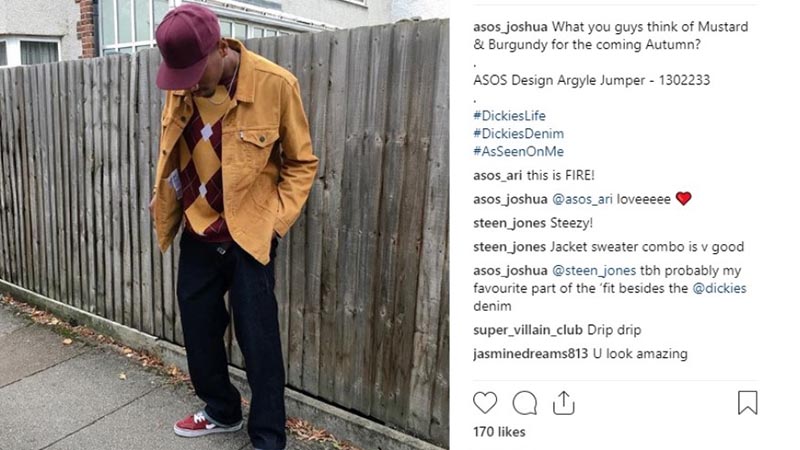 This Instagram influencer marketing campaign was a collaboration between the popular online fashion retailer and a group of micro-influencers. The campaign aimed to promote ASOS's brand and showcase its clothing and accessories.
By partnering with a diverse group of micro-influencers, ASOS could showcase its items on various body types, skin tones, and personal styles. This helped the brand appeal to a broader audience and promote inclusivity and diversity. Using user-generated content also added to the authenticity and credibility of the campaign. Customers could see how real people were incorporating ASOS's products into their everyday fashion choices.
Expand your reach with Instagram influencer marketing campaigns.
Instagram influencer marketing campaigns are a powerful way to expand a brand's reach and connect with new audiences. Here are some essential tips to maximize your social media marketing strategy:
Define your goals and target audience: Study your target audience's demographics, interests, and behaviors. You can identify the right influencers to partner with and develop content that resonates with your target audience.
Choose the right influencers: The success of an influencer marketing campaign depends on partnering with the right influencers. Look for influencers who have a significant following and a strong engagement rate.
Create compelling content: It is crucial to create engaging content that showcases your brand or product in an authentic and relatable way.
Leverage user-generated content: User-generated content is an effective way to build trust and authenticity in your influencer marketing campaign.
Track and measure performance: To optimize the effectiveness of an influencer marketing campaign, track and measure its performance using metrics such as engagement rate, impressions, clicks, and conversions. Use this data to refine your strategy and improve future campaigns.
Conclusion
There have been many successful Instagram influencer marketing campaigns recently, but five stand out. Work with the influencer that will bring you the highest ROI. In addition, you must focus on specific performance metrics when finding the right influencer for your brand. The metrics include influencer's brand suitability, engagement rate, clear communication, and the ability to show genuine love for your brand. In short, there's more to an influencer's success than their follower count.
Why Use Video Marketing: 8 Compelling Reasons to Convince You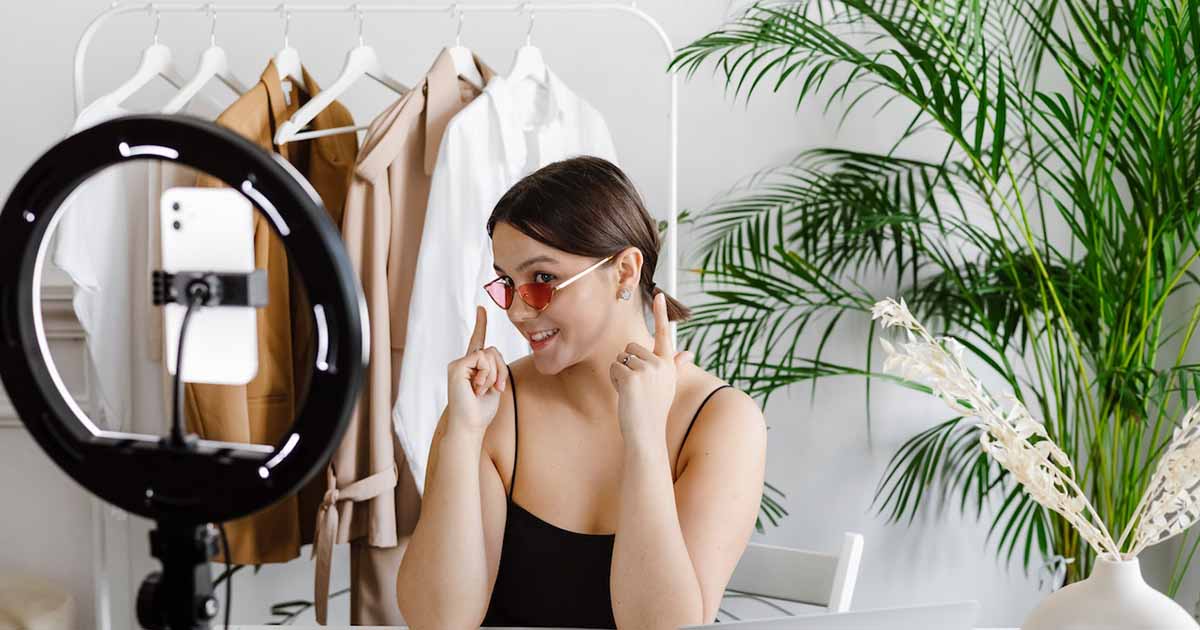 Video marketing is one of the latest trends in business strategy. As it progresses rapidly, 83% of businesses believe that adding videos to their advertising and marketing strategy gives them good ROI. Do you still have doubts? Why use video marketing for promoting your business? The answer is simple. Adding video to your promotion checklist is worth it. Not only because everyone is doing it but because the video is an excellent digital marketing tool. Here are eight reasons to convince you to start working on your video marketing efforts. 
1. Video Increases Conversions and Sales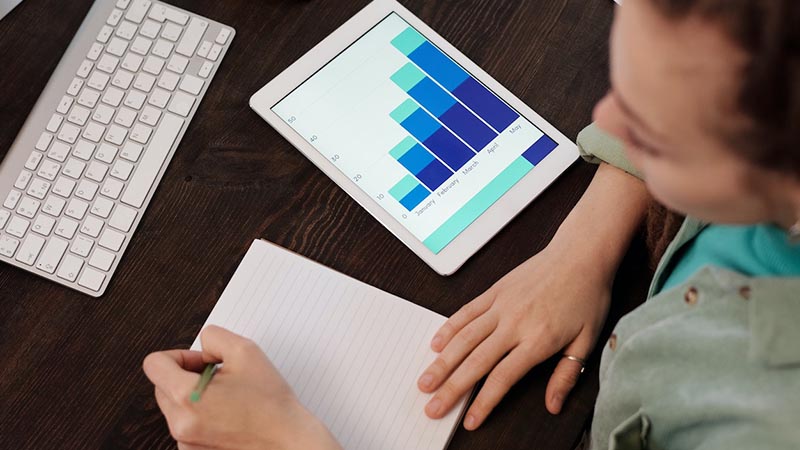 Videos are crucial to the online customer journey and can make you serious money. Consider adding a product video on your landing page and increase conversions by 80%. The percentage shows that people who watch your videos are more likely to purchase your product or service. Wyzowl's November 2022 survey shows that 89% of people say watching a video has convinced them to buy.
2. Video Builds Trust
Trust is the cornerstone of conversions and revenues. However, building trust should be the ultimate goal. The idea of content marketing relies on trust and creating long-term relationships. That's why video content is likely to engage and convince the audience.
YouTubers have become the most influential social media personality when discussing audience segmentation to help you promote your product or service. So, if you decide to invest in content marketing, you must also be serious about video marketing. 
Promotional videos can foster trust as well. Some consumers are still skeptical about buying online products and services because they fear fraud and cheating. But compelling marketing videos present your products in a conversational form.
Overall, video content is an effective way to build trust with your audience. It allows you to communicate authentically, transparently, and credible, create an emotional connection and establish consistency with your brand.
3. Video Ranks Better in Google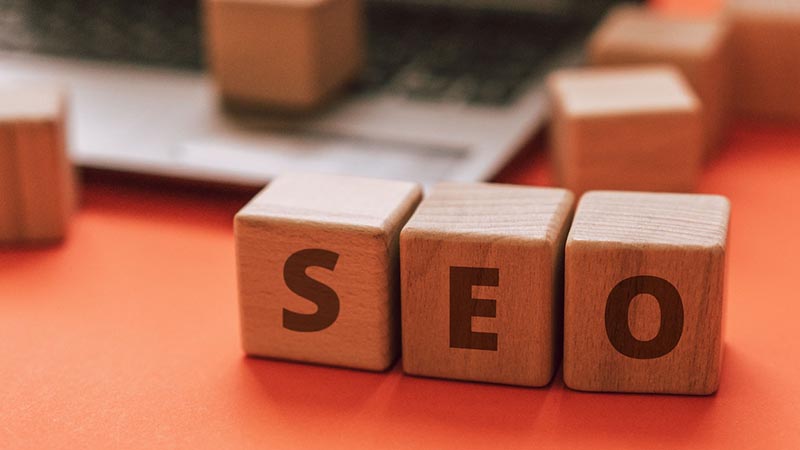 Video content can rank better on Google due to higher engagement rates, improved user experience, diversified content, social signals, and video SEO. You should create and optimize video content for a higher ranking in Google search results.
One of the factors of Google's algorithm for search rankings is "dwell time," or how long visitors stay on your website. This may also be called "long clicks vs. short clicks." If people spend a lot of time on your website, it must have quality content. A short, compelling video is a great way to capture viewers' attention.
4. Video Shows Higher Return on Investment (ROI)
Statistics show that 83% of companies believe video provides a good return on investment. Even though video production is yet to be the easiest task, it can generate more revenue. Plus, online video editing tools are constantly evolving and have become accessible. Even your smartphone can make decent videos already.
Another good news is that your videos can be imperfect. It's the content that matters! The latest research shows that users are mostly put off by videos that need to explain the product or service more. Low quality and poor design only matter a little. So the video is like pizza. Even if it tastes terrible, it still looks pretty good.
5. Video Marketing is Versatile
Video marketing is a versatile tool that can be used to achieve different marketing goals. Video can work well when launching a new product or service. More businesses using video marketing said they have an explainer video on their homepage.
You can create animated videos if you're trying to explain a difficult concept to your audience. Animation can bring ideas to life that no text or live video can. Besides, more than boring talking heads are needed to break through the clutter. Animated videos give a perfect mix of entertainment, education, and simplicity. And they work.
6. Mobile Users Love Videos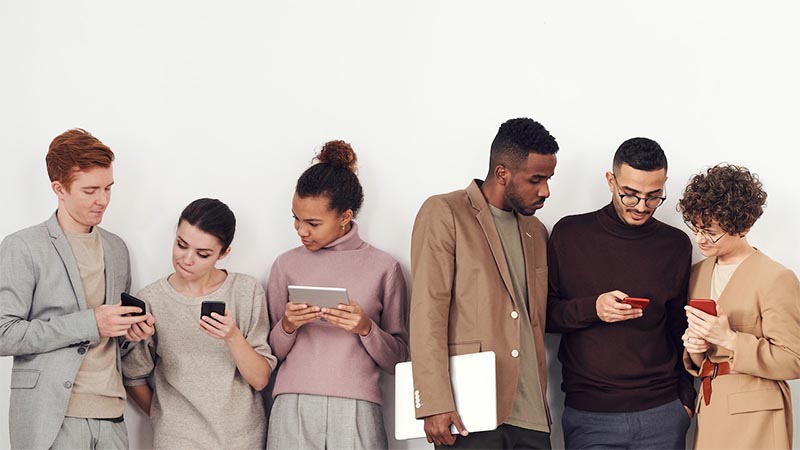 Video and mobile go hand in hand because people enjoy watching videos on the go. And as the number of smartphone users continues to increase, the video audience keeps getting bigger and bigger.
Google says smartphone users are twice as likely to watch videos as TV viewers. Likewise, mobile phones are more accessible than desktops, where viewers can easily connect to brands that show video content or ads.
The keyword here is convenience. Videos are easy to consume on mobile devices, requiring minimal effort, and can be viewed on the go. With the increasing number of mobile users, video content has become a popular and convenient way to consume information.
7. Video Marketing Captures a Wider Audience
Video content is an excellent tool for learning, but it's also super easy to consume. In today's fast-paced world, people don't have enough time to read long product descriptions or service manuals. The modern customer wants to see the product in action. This trend has become one of the most fundamental driving forces in video content marketing.
Video marketing can capture a broad target audience and works on many levels, even the laziest ones. Ensure you target not only the eyes but also the ears of the potential client. Your competitive advantage gets double power!
8. A video is an Effective Tool for Social Media Marketing.
Social media channels also encourage video content with their new features. Plus, YouTube is the second most popular social network in the world. Video content is more likely to be shared on social media than text or static images. This means that videos have the potential to reach a larger audience than other types of content.
Conclusion
Video advertising is becoming more and more affordable and widespread. It's an excellent way for marketers to reach people. It is easier than ever for businesses to create and share high-quality video content. We believe this article helped wipe out your doubts and answered the question, "why use video marketing."
Typli.AI Review: The Best AI Content Writer?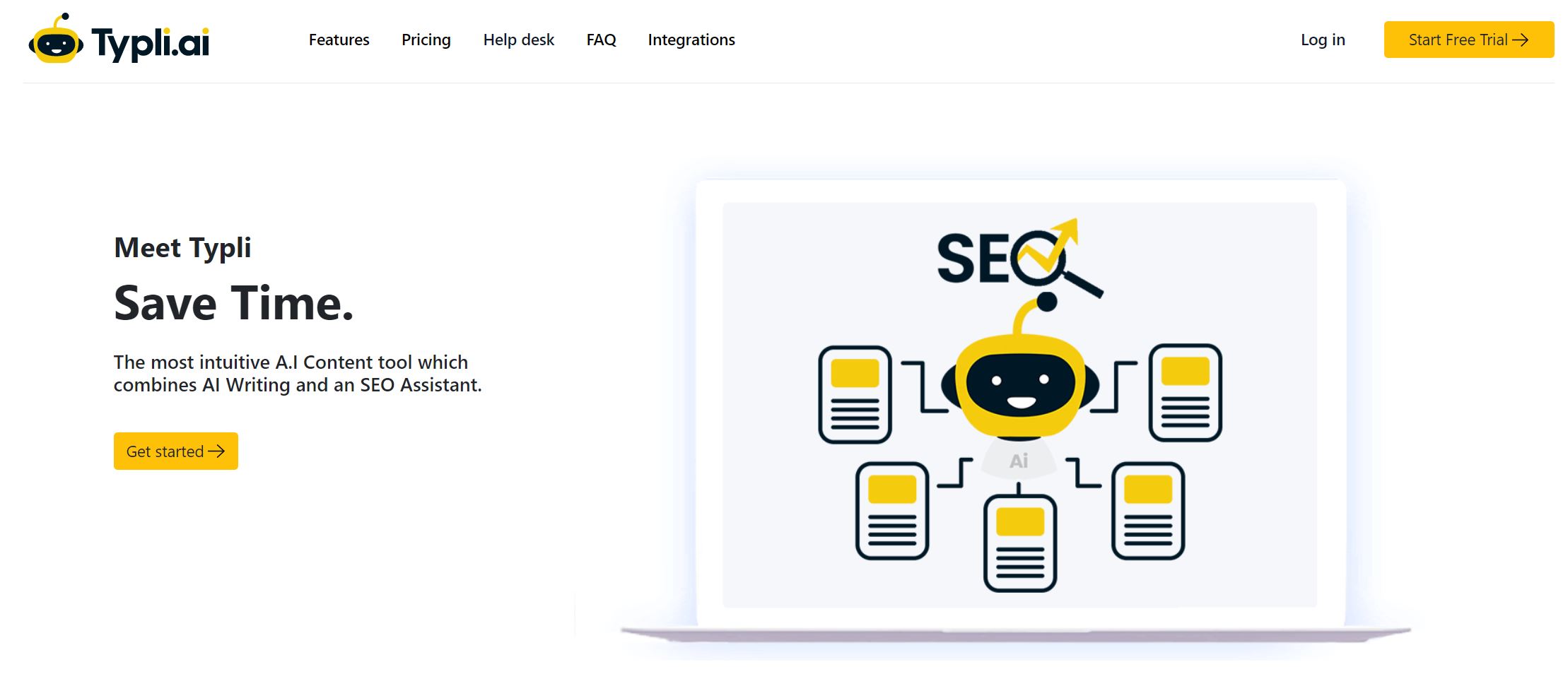 Typli.AI is an AI-powered software that helps you write content for your business in minutes. The tool is designed for professional writers and marketers who are looking for an easier way to generate ideas and content for blog posts, articles, emails, social media posts, and more.
Yes, it's designed to make work easier, but all AI writing tools have a learning curve. Some are simpler than others, and no tool generates usable content every time. Before you dive into using Typli.AI, let's see if it stands up to the test: Is Typli the best AI content writer?
Typli.AI Review: How it Works
In this review, we'll go over what Typli does, how it works, and why this tool is worth checking out if you want to create more content faster.
Typli is an AI powered software that uses natural language generation (NLG) to write content for you. This AI technology can create unique articles, blog posts, and even sales pages on a wide range of topics like travel, finance, technology, and marketing. It's all automated, so once you set up your account, you can let it do the heavy lifting while you oversee the writing process.
Typli can be used from a variety of angles. For example, you might write an outline for a blog post and then let Typli fill in the content. You might generate an email or come up with some snappy phrases for ad copy and marketing campaigns. The trick is to give AI all the information you can. The more specific you are, the easier it is for Typli to generate accurate content.
Getting Started with Typli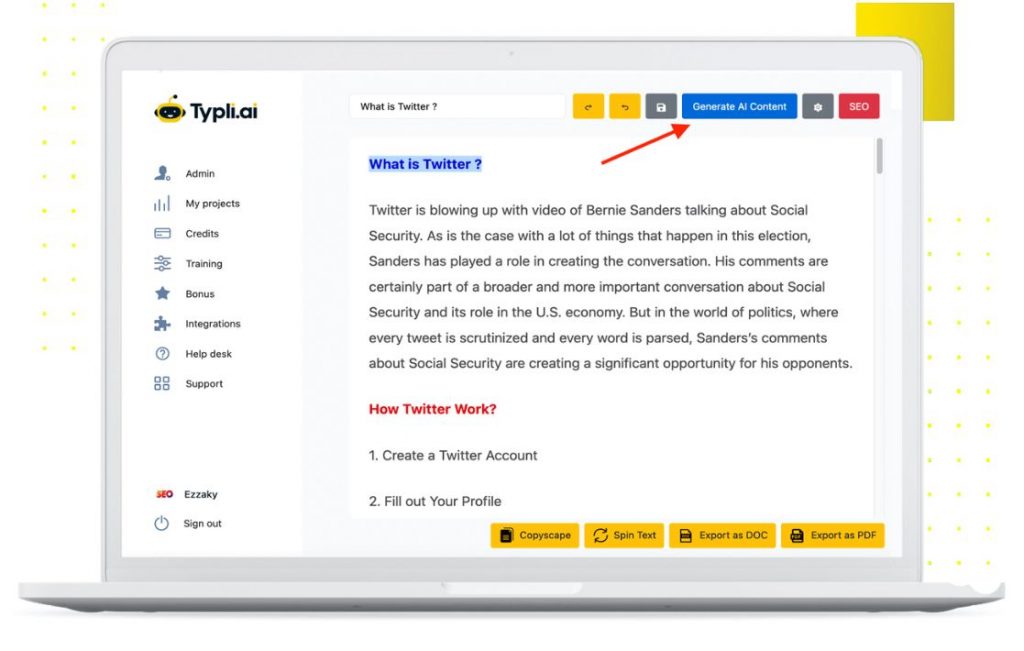 Once you start your free trial with Typli, you'll notice right away how simple the platform is. On your lefthand side is the menu. The rest of the space is your textbox for generating content.
You can start by writing a 'project title' for your content piece at the top. Next, just type into the textbox what you want Typli to talk about. For example, "How to write the best SEO content" and follow it up with "1." This lets Typli know you want to create a list article – or at least a list of bulletpoints. Then click "Generate AI content." Once the bulletpoints are generated, you can get Typli to fill in content for each one to create a blog.
The dropdown menu is especially useful if you don't know what to write about. Some of the options include:
Give me a list of misconceptions about…
Give me a list of synonyms for…
Give me a list of 5 reasons why…
You can add stock photos to your content right from inside the textbox.
The pricing options are also quite simple:
$29 gets you unlimited credits for a month
$290 gets you unlimited credit for a year
Affordability is definitely one of the upsides to Typli. But other platforms like Rytr and CopyAI have similar rates, so check them out too before making a decision.
Typli integrates with Mozilla and Chrome, and a WordPress Plugin is available. This allows you to bring AI writing into other platforms you use regularly and streamline the writing process.
Is It the Best AI Content Writer?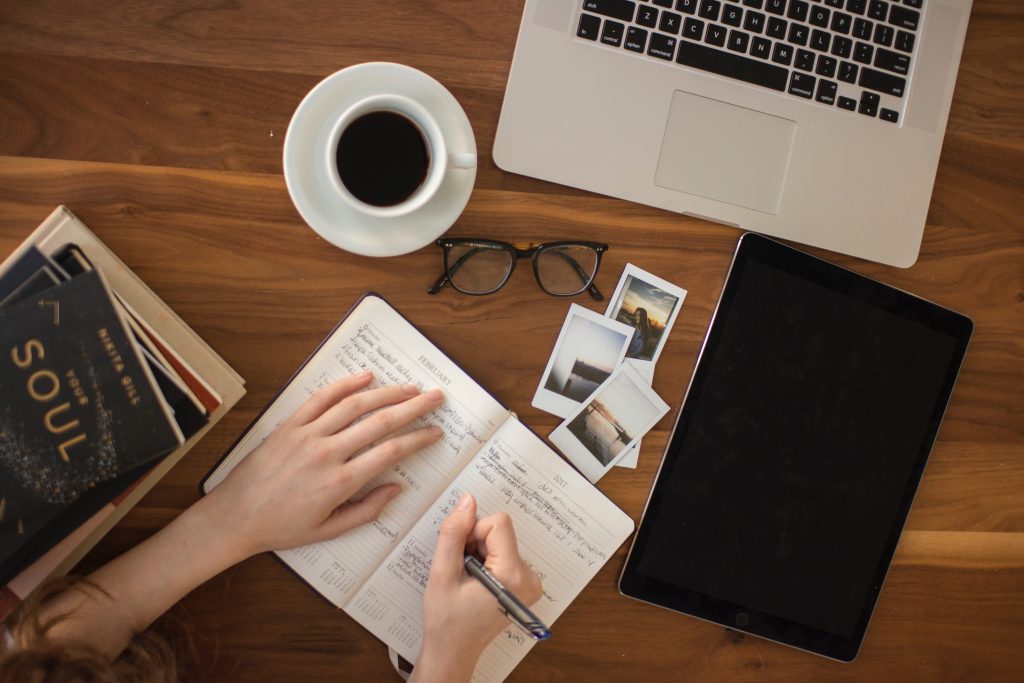 Unfortunately, the answer is a resounding… probably not. While Typli is decent at what it does, AI content writing is now a competitive market. There are plenty of other tools that do the same or even more than Typli – tools like ChatGPT, CopySmith, Jasper, and Longshot AI.
Typli is known for generating subpar content – not every time, but enough times that it makes you question the tool. Another downside is that it only writes in English, whereas other tools can write in many different languages.
Again, unlike some other AI writers, you can't sort your content into folders or categories – another easy feature Typli could've implemented but didn't. But in Typli's defense, you can export your content as PDFs or Word docs, which automates organization to an extent.
Despite the downsides, reviews for Typli are all over the board, so we encourage you to try it for yourself. One reviewer called Typli a "game changer" and another even claimed that it helped him raise his conversion rates.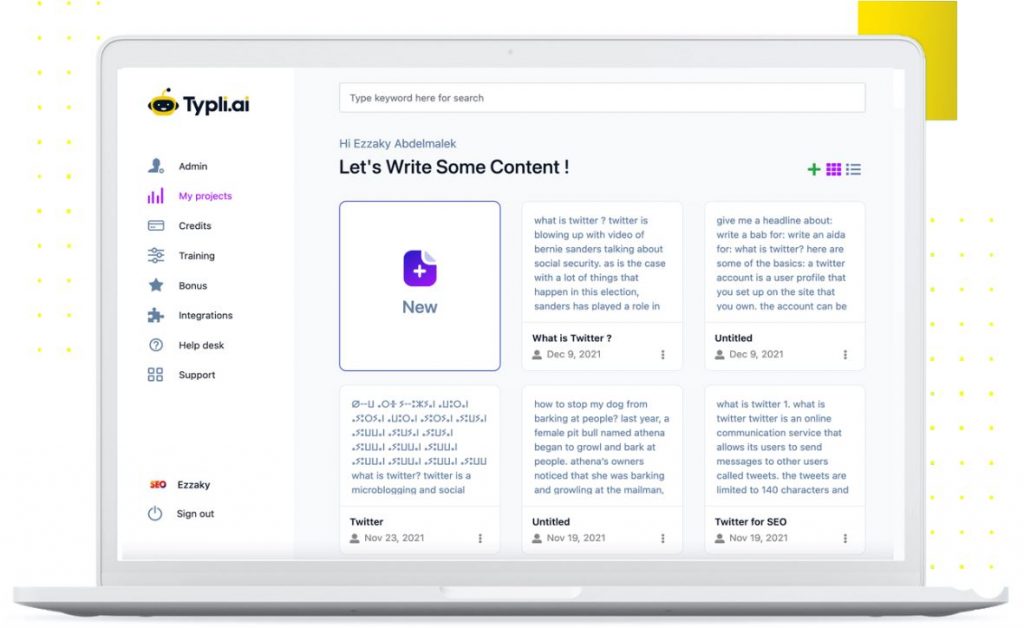 As far as negative reviews, most of the feedback centered around the quality of the content. These reviewers claimed the quality just wasn't consistent enough to keep using the platform.
As with any AI writer, the quality of the content is largely dependent on the user: what they're writing about and how they set up the document is going to have an impact. Some topics are way easier to generate content about (eg. factual information that can be found online). On the other hand, more nuanced topics could go either way – the generator might pull it off, or it might fail miserably.
Typli.AI: Worth Your Time?
Overall, Typli.AI is a decent tool for content writers and marketers. It's easy to use, affordable and can be used on any device. There's also a free trial so you can test it out before making a commitment. But keep in mind, there are plenty of other AI writers out there, and several of them look almost identical to Typli.
The software has been backed by a 7-day money back guarantee from its developers, so you have the peace of mind to try it out.
10 Examples of Successful Animated Marketing Videos: Inspiration for Your Next Business Campaign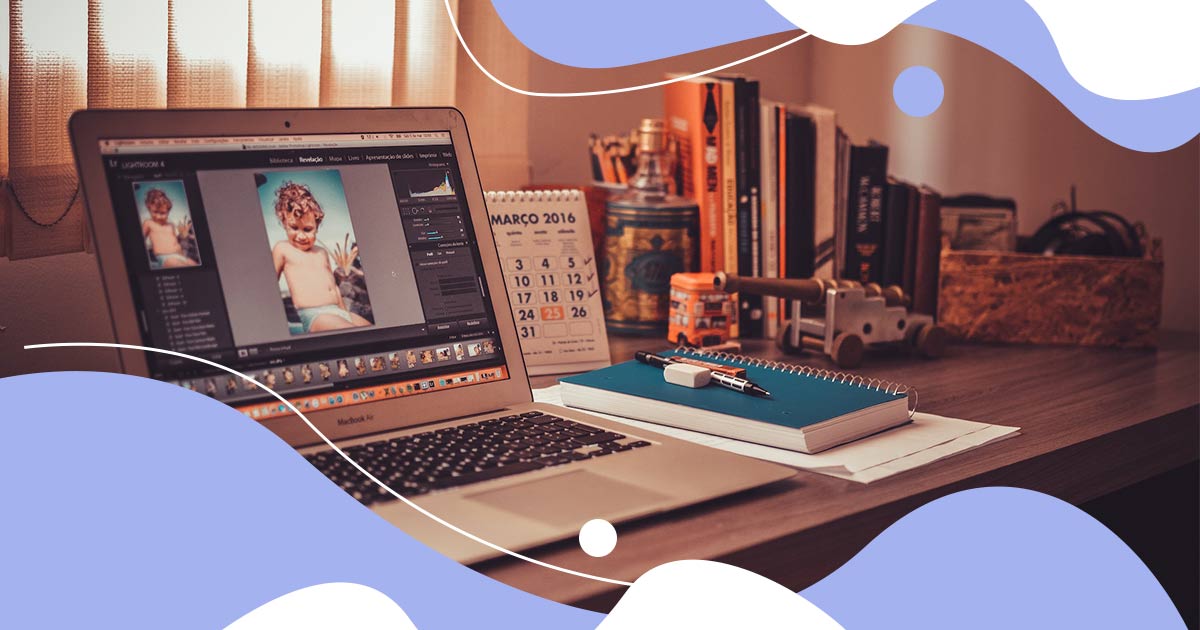 Successful business owners attribute their growth to effective marketing campaigns. With the rise of digital media and social platforms, animated marketing videos have become an increasingly popular and effective tool for engaging audiences and promoting brands. Read on as we explore the power of animated marketing videos together and take your marketing efforts to the next level.
1. Google Voice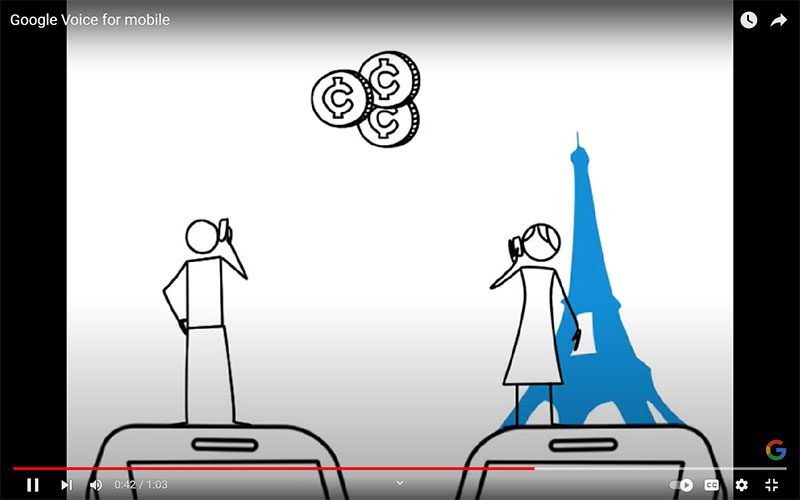 One of the biggest reasons animated marketing videos are popular is their ability to complex ideas and concepts. In Google Voice's promotional video, animation was used to explain the idea of a cloud-based communication platform in a simple, straightforward way. It broke down the technology and infrastructure behind Google Voice, making it easy for viewers to understand how the service can improve communication.
The video was effective in helping viewers understand the benefits of a cloud-based communication platform in a way that is engaging and easy to understand.
2. Amazon One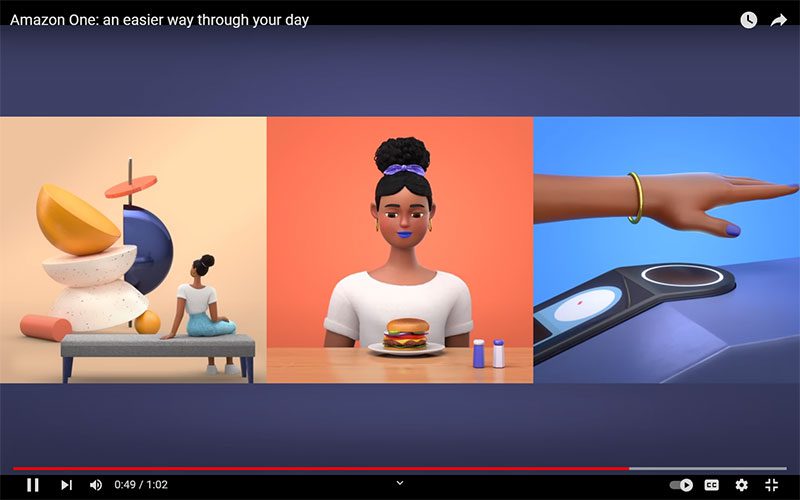 The 1-minute animated video promoting Amazon One showcases the innovative payment system in a concise and visually appealing way. With vibrant colors and a great storyline, the video demonstrates how customers can use their unique palm signature to pay for purchases without needing cash or cards. 
The animation style is aesthetically pleasing and effectively communicates the use case of Amazon One to its audience. This video is an excellent example of how animation can promote a product and simplify a complex concept in a visually engaging way.
3. RealtyNinja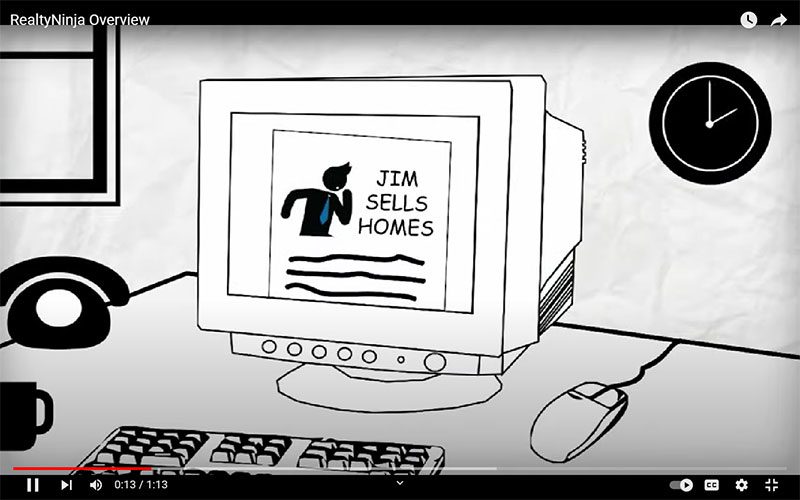 For its new website, RealtyNinja released an animated marketing video to explain to prospects what services they offer. In a concise and visually engaging way, the video takes a less formal approach to showcase a relatable case study that illustrates what it's like to use the service rather than just describing features and benefits.
This approach is effective, as studies show that homepage explainer videos can increase conversions by 300%. The video is an excellent example of how a well-executed explainer video can simplify a complex concept and increase audience engagement.
4. Starbucks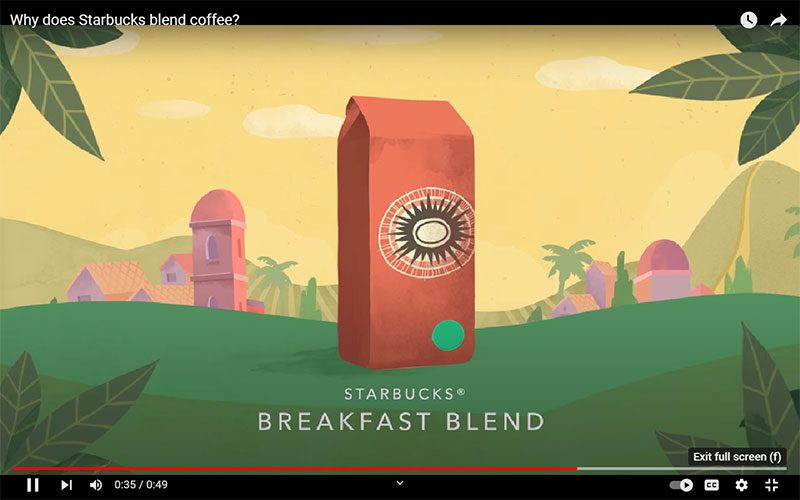 The "Why does Starbucks Blend Coffee?" campaign is an introspective and innovative approach to explaining how Starbucks' coffee blend works and how they have developed new flavors through blending experimentation. The video takes a simplistic 2D animation style with a fantastic voice actor explaining the campaign's purpose. 
This video is an excellent example of how a well-executed 2D animated marketing video can be unique and engaging for the audience. Using an idea-centric approach and simple animation style, Starbucks effectively communicates the message of its coffee blending process to its audience.
5. Spotify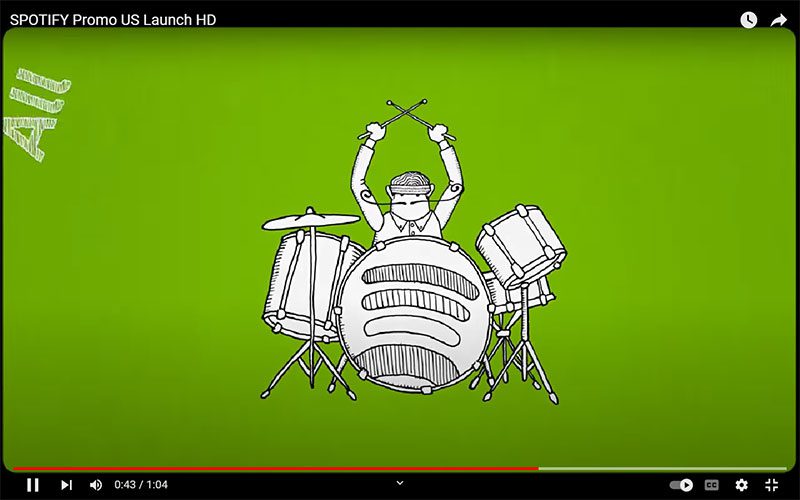 This marketing video from Spotify is an excellent example of how animation lends a playful, memorable touch to marketing videos, letting viewers know your business isn't all business. As an audio streaming service, the video puts music front and center, accompanied by vibrant animations and their signature green color, bringing their visual signature to life. 
The use of animation in this video showcases the power of visually engaging content in promoting a brand and its products. It is a great example for businesses looking to create animated videos that effectively capture their brand identity and connect with their audience.
6. Samsung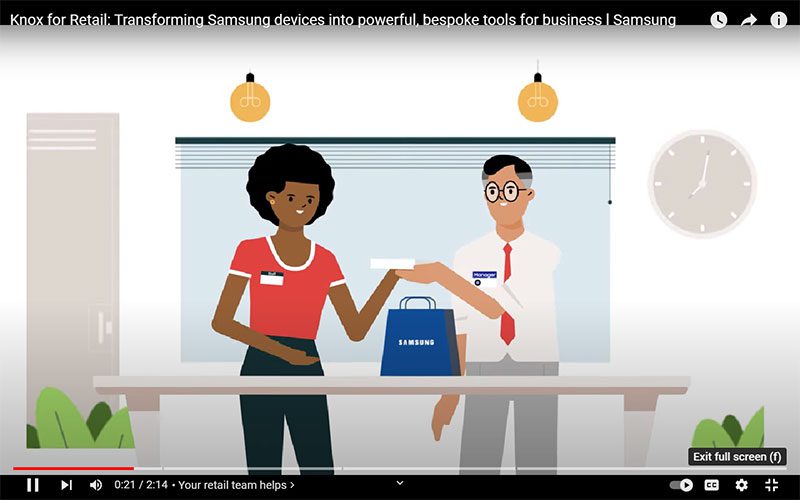 In 2022, Samsung released its animated explainer video for its mobile security platform Knox. The video is an excellent example of effectively showcasing a product feature through animation. It takes the audience on a journey across the use cases of the Knox app, with a well-narrated script that makes it engaging and informative. 
The use of 2D animation with a subtle color scheme adds to the overall aesthetic appeal of the video, making it a visually pleasing experience. The video's quality and attention to detail compel viewers to watch it, making it a great example if you want to create animated videos that showcase your product features effectively.
7. Slack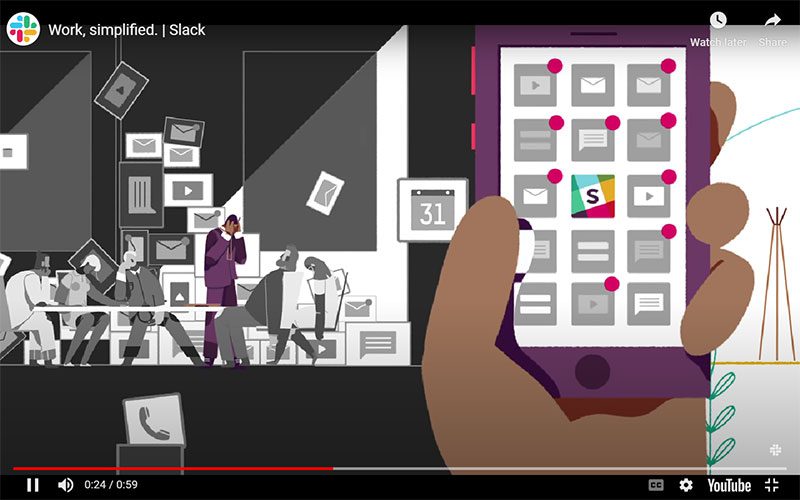 This explainer video from Slack is an excellent example of how animation can effectively showcase how a platform streamlines team communication to make it more efficient. The video's message is conveyed through clear and concise visuals highlighting the platform's key features and benefits. It shows how it can seamlessly integrate with various tools and services, simplify communication, and enhance organizational efficiency.
The video's style is simple and fast-paced yet engaging. It beautifully takes viewers on a journey through the magic of Slack, showcasing how it can make team communication more straightforward and effortless.
8. Razer Naga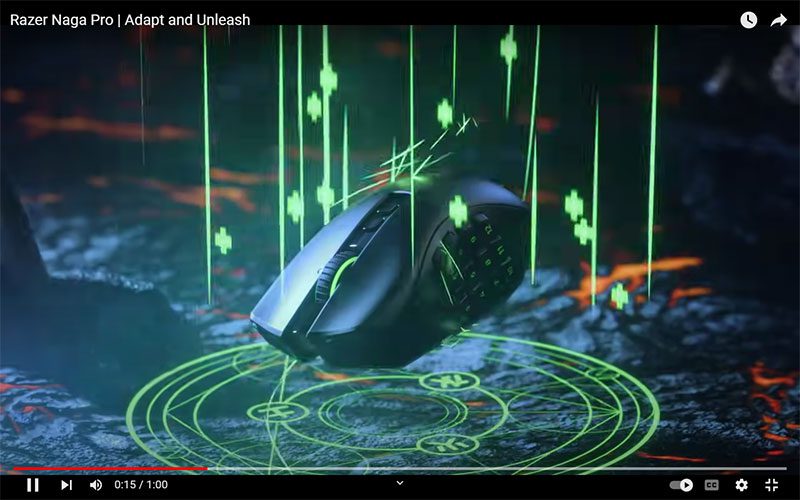 A 3D animated masterpiece, the Razer Naga promotional video showcases stunning visuals and a captivating soundtrack to keep viewers spellbound. It effectively highlights all the key features of the mouse, providing a comprehensive understanding of its capabilities.
What's impressive is that the quality and special effects used in this video are on par with those in a blockbuster movie. Interestingly, this video does not have any background voiceover, which is a rare and bold choice that further emphasizes the power of the visuals. This video is an exceptional example of how you can use animation to create an engaging and informative marketing video.
9. Intercom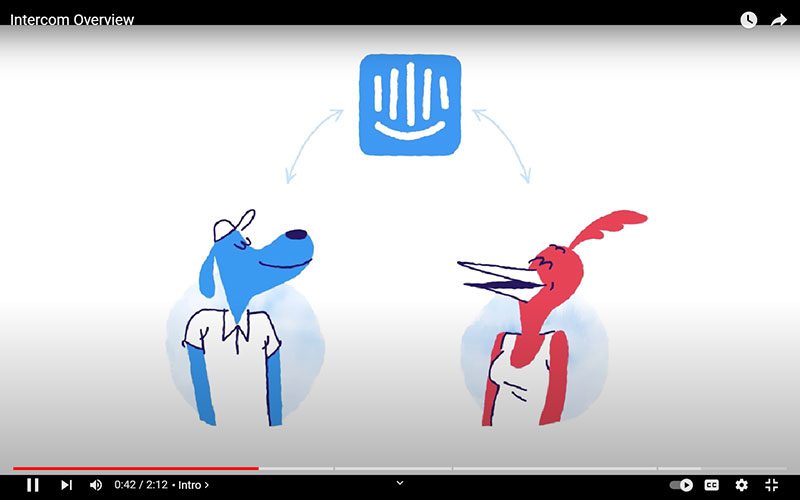 A renowned business communication management tool, Intercom stands out in the crowded marketplace. Thanks to its product overview video, the brand has taken on an interactive journey that effectively showcases its unique selling propositions. 
To hook the audience right from the start, the video opens with a captivating 2D animation sequence. It then seamlessly transitions to basic animations, including screen recordings of the tool, to provide a clear and concise understanding of how the product works. Overall, this video is a great example of how a mix of animation styles can create an engaging and informative marketing video.
10. Microsoft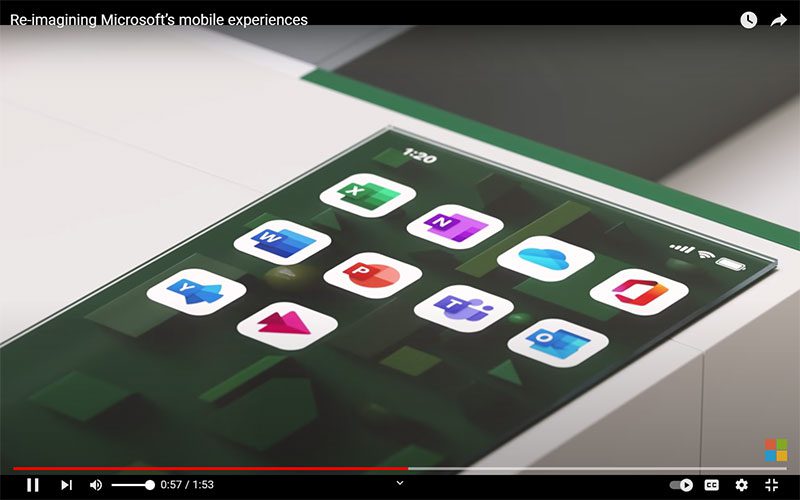 This animated marketing video from Microsoft effectively illustrates how their suite of apps can simplify everyday tasks and make work more efficient. The video takes viewers on a journey, highlighting common challenges people face in their daily lives and how Microsoft's suite can solve them.
The animation style used in the video is 3D and features playful effects and a fun background score that keeps the audience engaged. Overall, it's a great example of how animation can simplify complex ideas and make them more relatable to the audience.
Final Thoughts
These animated marketing videos showcase how animation can be a powerful tool for explaining complex ideas, promoting products or services, and engaging audiences. Whether highlighting the benefits of a business tool or showcasing a new product feature, animation can make the message more engaging, memorable, and effective.