What Is an HR Generalist? (And Why Do I Need One?)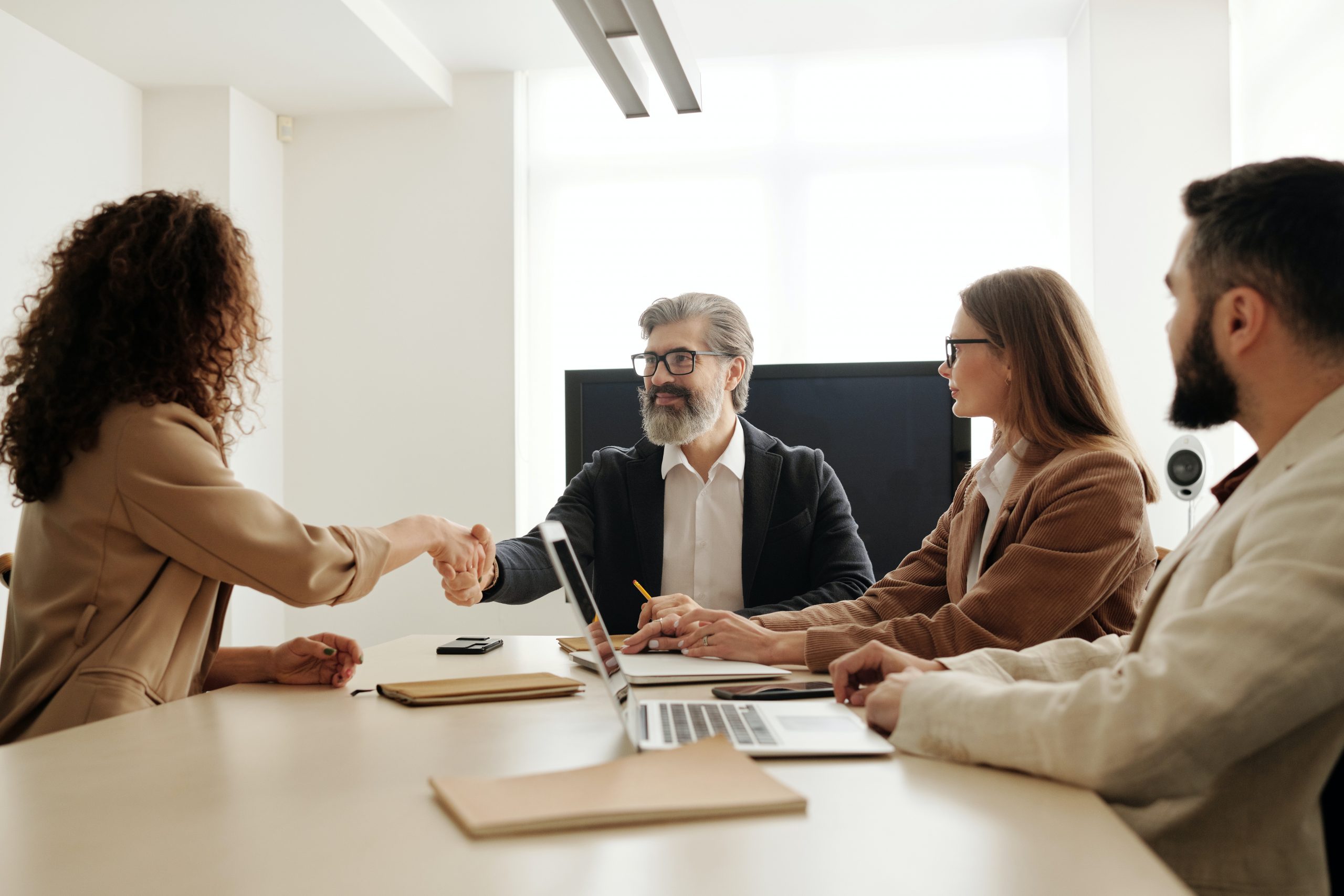 HR is a crucial element of keeping your business running. When a company is growing, it can be easy to lose sight of the importance of human resources. But a company that lasts is one where employees are safe and satisfied, and that's where HR comes in handy.
Many growing businesses seek out an HR generalist to handle the full scope of their needs. Unsure if you need an HR generalist? Here's a handy guide to what the job entails and how to go about finding one.
What is an HR generalist?
As you might have guessed, an HR generalist is someone who can handle any and all aspects of the HR process. They can oversee business processes including (but not limited to):
Recruitment
Interviews
Payroll
Onboarding
Benefits
Employee relations
Enforcing policy
Unlike an HR manager, who supervises all elements of human resources, an HR generalist typically undertakes the tasks themselves.
What are the responsibilities of an HR generalist?
The expectations for an HR generalist role can vary depending on the employer. Typically, they perform the basic tasks that every company needs, such as payroll and recruitment.
An HR generalist is often responsible for making sure that employees are receiving their pay and benefits. When you think about HR involvement in the workplace, the first thing you might think of is resolving a conflict between coworkers. While a larger team may include an employee relations specialist, a generalist can assume this role as well.
On top of ensuring employee satisfaction, an HR generalist is often involved in the hiring (and firing) process. They may scout candidates, post job listings, conduct and/or manage interviews. They also often play an active role in onboarding.
In order to oversee human resources, an HR generalist may conduct regular performance reviews. Ensuring job satisfaction and addressing concerns is key. This may include team-building activities, workplace perks, and general support.
In order to be an effective HR generalist, one should be knowledgeable about both company policies and labor laws. Don't panic and start googling "online law school;" you just need to keep local, state, and federal regulations in mind.
How much does an HR generalist make?
An HR generalist's salary may depend on a variety of factors. A job listed for people with bachelor's degrees and 2 years of experience will pay less than one requiring 10 years and an MBA.
However, keep in mind that an HR generalist is a demanding role. It requires knowledge and ability in all the areas listed above and more. As such, you should be prepared to offer a strong salary relative to lower-level HR specialist positions.
According to Salary.com, the median salary for a level-I HR generalist in Philadelphia is $65,175. Level II generalists can expect to make $77k, while level IV applicants can earn over $115k each year.
Who needs an HR generalist?
Every business should have an HR department. If you don't have resources dedicated to looking out for your team, it's only a matter of time before something slips through the cracks.
That being said, it's not always effective to delegate the work to an HR generalist. A generalist has to be all things to all people. It's a jack-of-all-trades role, which makes it untenable for larger companies. You might be able to keep track of 15 employees, but 1500?
That's why it's best for larger companies to invest in a full HR team, with a supervisor and specialists for each human resources responsibility.
Still, an HR generalist is a great option for startups and other companies on the rise. If you're building an HR department from scratch, a generalist can plant the seeds for success as your company grows.
Conclusion
An HR generalist can be a challenging position. On top of often working alone, you have to frequently switch between different responsibilities and keep them all in mind at once.
On the other hand, it's a rewarding, engaging, and often well-paying role. If you have a long history of HR experience, a generalist role might be just the fresh, challenging position you need. If you're new to the workforce, hitting the ground running with a generalist position at a startup can set you on track to a fulfilling career.
There's no getting around hiring an HR department; it's a must-have for any business with more than a few employees. But if you're on the rise and need a professional to help you scale, an HR generalist may be right for you.
E-Commerce Metaverse Sees Increase in Luxury Brand Virtual Stores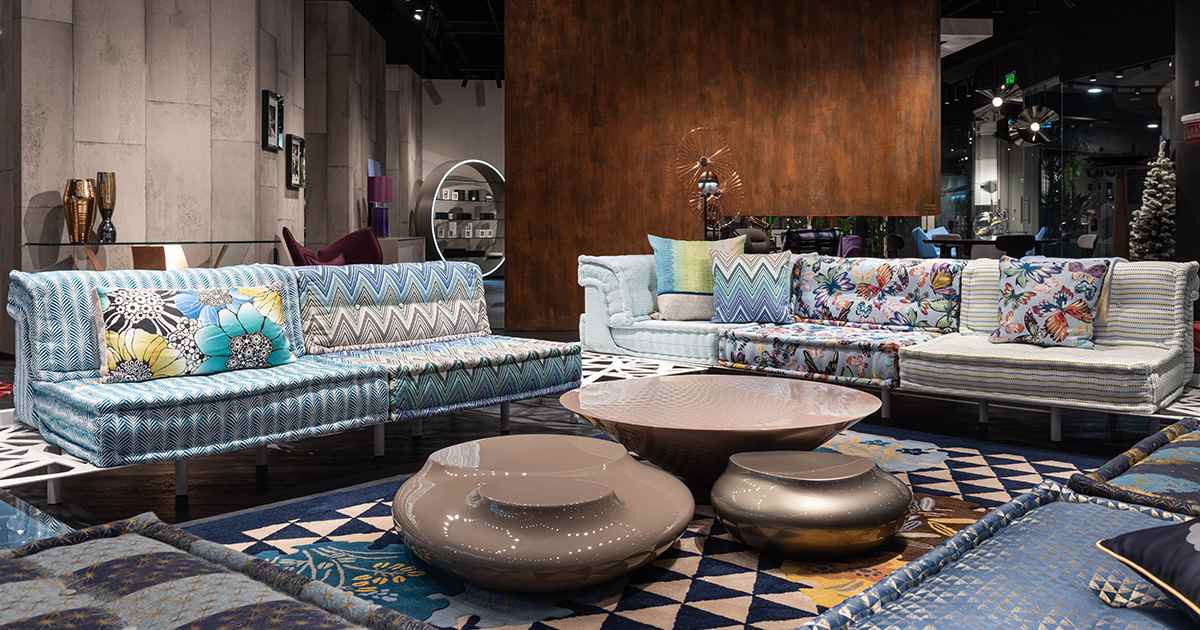 Shopping has taken on a new face, with luxury brands invading the e-commerce metaverse. The metaverse has become the new mall thanks to ByondXR, an immersive commerce platform. The retail tech company recently launched virtual stores for Armani Skincare and YSL Beauty Thailand. 
ByondXR has its focus on becoming the "Shopify of the Metaverse," first by specializing in XR technology for e-commerce. The company is now creating virtual stores and 3D showrooms for luxury brands, businesses, and retailers. Before its partnership with Armani and YSL, ByondXR served some of the most well-known brands, such as Calvin Klein, Olay, Target, and Lancôme.
Luxury Brand Partnerships
The status of virtual and augmented realities has experienced a boost as the future of e-commerce by way of these partnerships. Currently, people see XR as an exciting feature of more video games. Today, it is now rapidly becoming a smart business decision.
Armani Skincare users can now go straight to the brand's 3D store, which was just recently launched. The Armani and ByondXR partnership paved the way for the new age of online shopping: buying luxury goods in the metaverse.
Luxury Brands E-Commerce in Metaverse
Armani's virtual store was arranged and designed to copy the experience of shopping in a physical store. It has a feature that allows shoppers to play a digital memory game and win prizes. It also features a virtual makeup tester called the "Virtual try-On." This will enable users to see how Armani's products would look on them before making a purchase.
On the other hand, shoppers in Thailand have seen YSL Beauty get into the metaverse sensation. The beauty retailer shop launched its 3D store earlier this month. Much like Armani's virtual store, YSL also has a game feature and brand experts that the customers can ask for advice on while virtual shopping.
Adding a Touch of Class to the E-Commerce Experience
Online shopping has become the go-to for people forced to stay indoors due to the COvid-19 pandemic. Many have proven its convenience, however, nothing can beat the exciting experience of entering a physical store and touching the merchandise. After months of scrolling through a smartphone or computer screen, wandering inside a store beats looking at 2D images of the products.
This has now changed since the advent of the metaverse. Shoppers can now enjoy the best of both worlds. You can still do your shopping while in bed or in the comforts of your home. This is the ideal situation for people who engage in retail therapy. AR and VR have revolutionized shopping.
Physical stores have put on a new face with virtual stores that are the XR version of them. Shoppers can now enjoy the experience of going to a brick-and-mortar store via a different kind of online shopping. Augmented and virtual reality in the metaverse has taken luxury shopping to the next level.
With the addition of famous brands such as Armani and YSL, malling has indeed unlocked a new achievement. Customers now have the option of going to a physical store without ever leaving their homes or even stepping out of their bedrooms.
This would also mean that no pandemic or emergency can prevent people from enjoying their shopping. In addition, mall hours can no longer deter people from getting their luxury fixes. These virtual stores are open 24/7 and would allow people to shop from anywhere in the world. Thanks to the metaverse, time and geography are no longer considerations when shopping for your favorite luxury brands.
The Future of Luxury Brands E-Commerce is Metaverse
Many brands are now recognizing the potential of virtual reality in e-commerce. These partnerships can only mean that we can expect more brands to go the same route. We may even conclude that the metaverse will be the future of e-commerce.
All The Crazy Things That Happened In 2021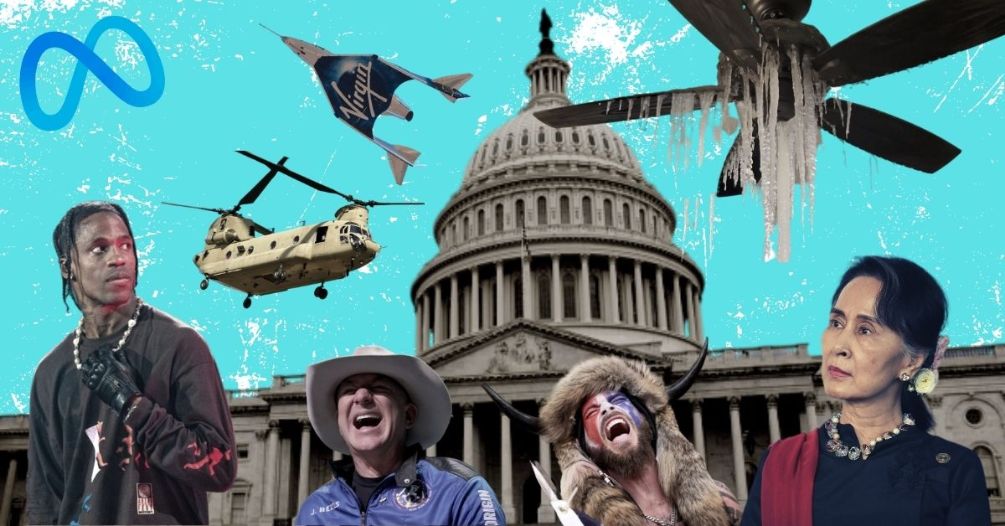 Let's be honest, 2021 wasn't much better than 2020. From an American insurrection to Texas freezing over, it seems that we're stuck in a cycle of crazy after crazy. While 2021 felt like ages, it's finally coming to a close. So, let's take a look at all of the crazy things that happened in 2021.
Nothing like reliving the trauma, amiright?
January 6th Insurrection
2021 started off with a bang. After losing the 2020 election, President Donald Trump decided that he was going to take the government down with him. He and his cronies began to spread the lie that the election had been stolen by Joe Biden. These lies ended up radicalizing his strongest supporters.
And so Trump's most diehard supporters descended on the Capitol on January 6th in a violent rage seeking to overturn Biden's legitimate win. 5 people died and 138 Capitol Police officers were injured.
We are currently in the midst of a congressional investigation of the insurrection.
Kamala Harris becomes the first Black, Indian, and woman Vice President of the United States
This here is a good kind of crazy. Kamala Harris was sworn in as the first Black, Indian, and woman Vice President of the United States. Given The United States' long history of racism and misogyny, it is the best kind of crazy that a Black, Indian woman can make it to the second most powerful position in the country. 
Bernie Sanders Grumpy Mittens Go Viral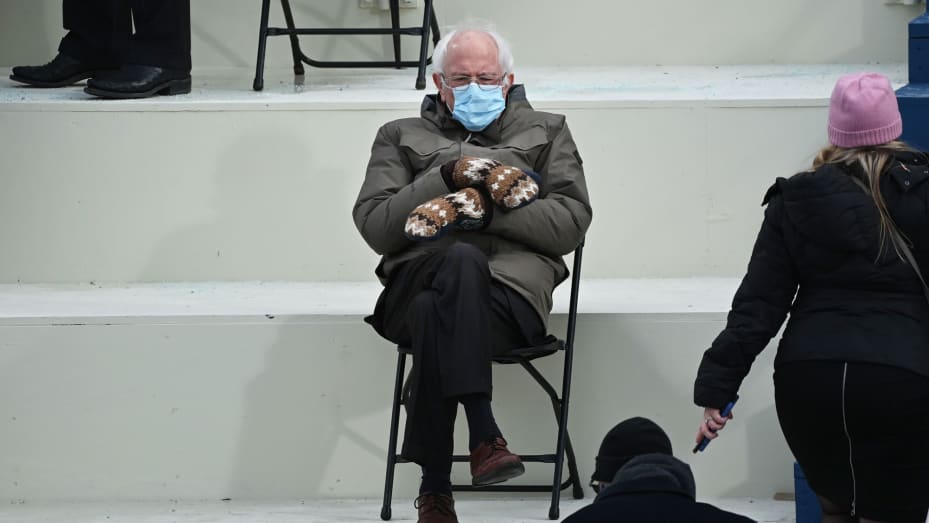 We couldn't get enough of Bernie Sanders sitting there like a grumpy old man with his floppy mittens. He was probably just sitting there completely unaware of his viral potential. But us meme-crazy folks jumped all over it. The memes were so popular that the maker of the mittens saw a spike in sales.
Myanmar Coup
Less than a month after we witnessed an attempted coup we witnessed a successful one. On the morning of February 1, the democratically elected leaders of Myanmar were deposed by the Tatmadaw, Myanmar's military. State Counsellor Aung San Suu Kyi was arrested and brought up on sham charges. She has since been convicted of those charges.
The people of Myanmar rose up in protest after their taste of freedom had been stricken away from them. Unfortunately, the military cracked down hard on their own people. Many civilians, including children, have died at the hands of Myanmar's military. 
Daft Punk Breaks Up, Hurting Us All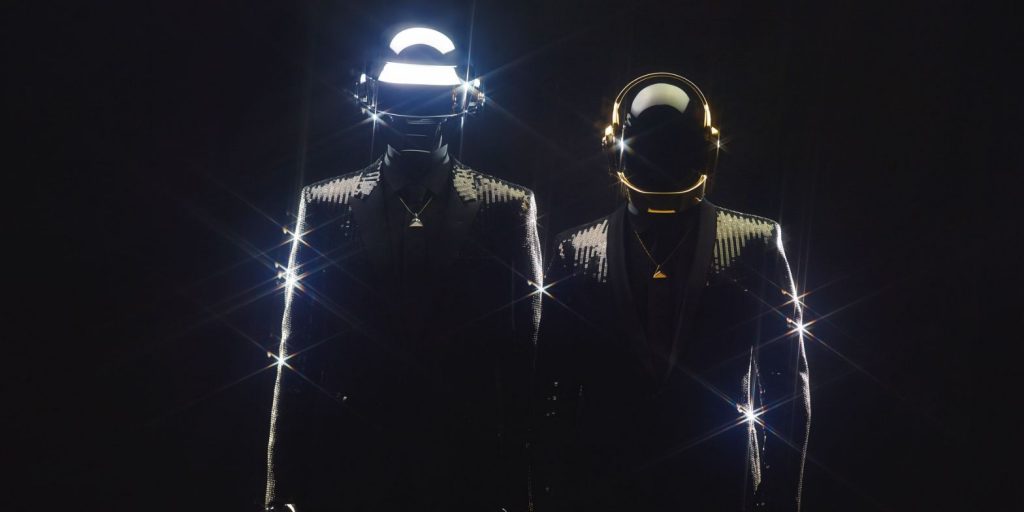 After 28 years of game-changing, mind-blowing electronic music, Daft Punk decided to call it quits. The French duo had not just a formidable influence on techno but on music in general. While it's heartbreaking to know that we won't have any new albums in the future, it's reassuring to know that Daft Punk leaves behind a legacy of some truly brilliant music.
Texas Freezes Over
If you needed a glaringly obvious example that climate change is real, look no further than the deep freeze Texas experienced. Three severe winter storms had caused a massive electricity generation failure all over the state. There were water, food, and heat shortages that the state was completely unprepared to handle.
More than 4.5 million homes and businesses were without power for several days. At least 210 people were killed directly or indirectly. Some estimate as many as 702 were killed as a result of the crisis.
The First NFT Sells At Auction for Millions
If you're wondering what an NFT is, you're not alone. An NFT (non-fungible token) is a unique and non-interchangeable unit of data stored on a digital ledger. NFTs can be associated with reproducible digital files such as photos, videos, and audio.
On March 11, an NFT by artist Mike Winkelmann – better known as Beeple – sold his purely digital work of art at Christie's for $69 Million. This makes Beeple one of the most valuable artists in the world. For a purely digital piece of work. 
Nerds Get Their Goddamn Snyder Cut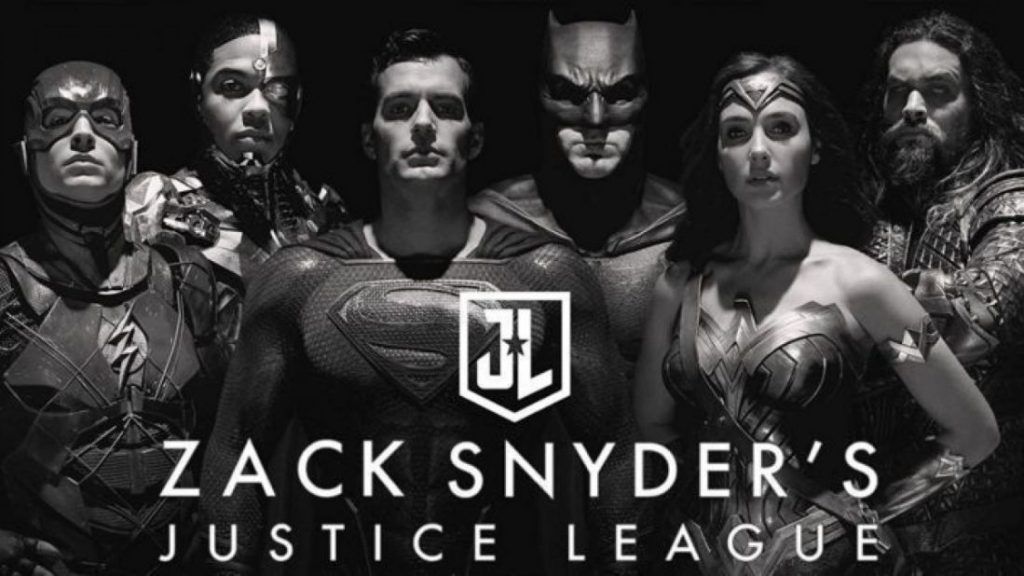 After an aggressive and whiney campaign to bring about a different cut of the universally panned Justice League movie, nerds got their way with the release of Zack Snyder's Justice League. The result? It's longer and moodier. Is it better? …
Billionaire Space Race
You know what's really crazy? Watching billionaires compete against each other to join the exclusive "I've been to space" club. The three billionaires involved are Richard Branson, Elon Musk, and (ugh) Jeff Bezos. Branson is hoping to set off the space tourism venture with Virgin Galactic. Bezos is working to establish an industry in space with Blue Origin. Musk, with SpaceX, is developing the first-ever manned mission to Mars.
Space travel is always cool. What isn't is watching a bunch of ego-driven billionaires show off their wealth in ways that truly don't advance society in any measurable manner. Especially with the multi-faceted crises that we're facing in our time.
Besides, Bezos looks like an idiot with that cowboy hat. At least Branson's space uniforms were cool. 
Suez Canal Boat Block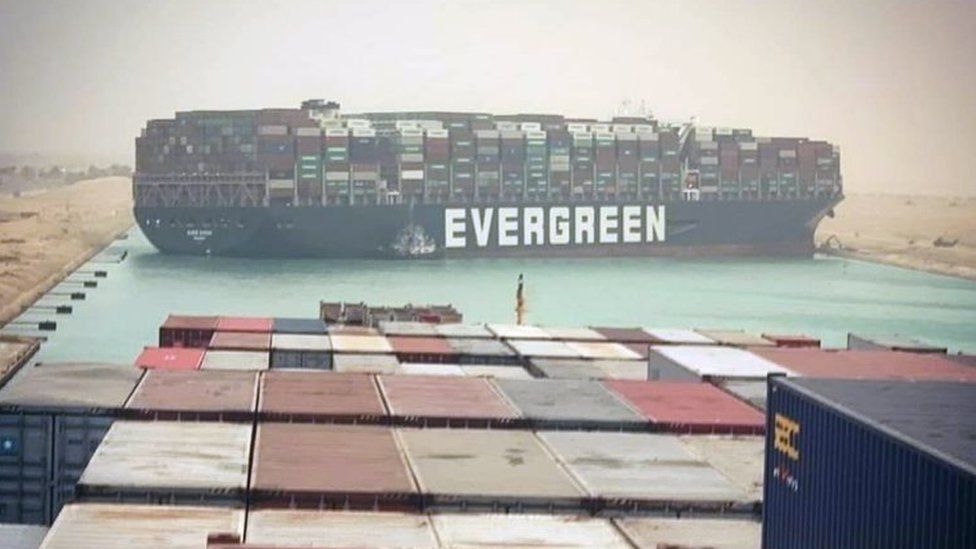 A giant boat got stuck in the Suez Canal, effectively blocking 10% of the world's trade. The only regret? That this boat wasn't named Boaty McBoatface.
Afghanistan Ends After 20 Years
America's longest war has finally come to an end. It's crazy to imagine a world where we're not at war. Quickly after American troops had exited Afghani airspace, the Taliban took power back. Leaving plenty to wonder if there was any point to the war at all. 
US Gov't Acknowledges UFOs. They "Know Nothing."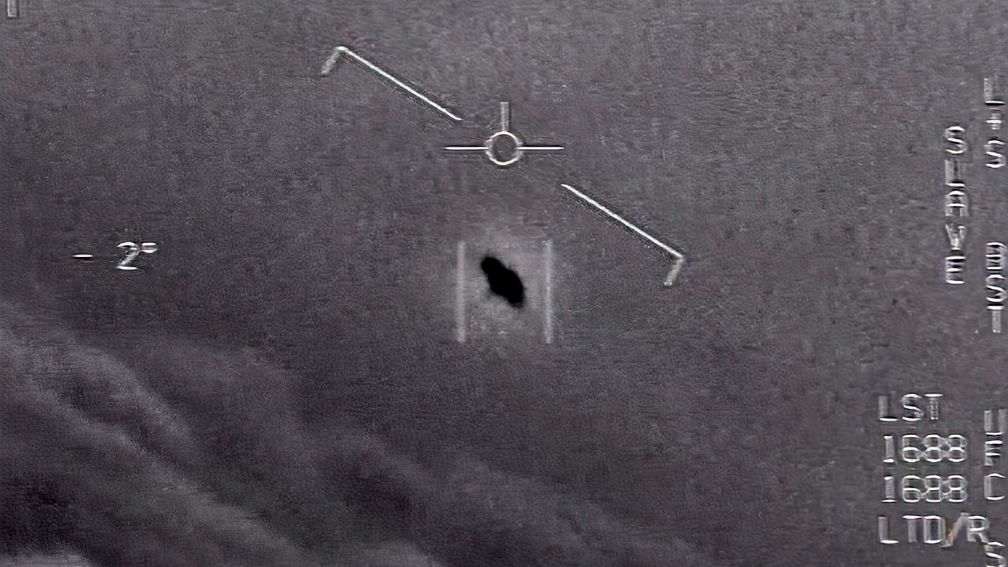 The US Government released a report finally acknowledging the existence of UFOs. Their answer? They know nothing. The 'unidentified' remain unidentified. Could we have already been visited by aliens from another planet? One look at the mess this world is in and they probably yeeted themselves back into the void.
Facebook Becomes Meta
Facebook has been getting some bad press lately. Big Tech is the new Big Tobacco and Big Soda couldn't be happier about that. So, what do you do when your company is plagued with accusations of damaging the health of citizens? Do you address them and work to make things better? No, stupid. You rebrand.
Facebook, the company, changed its name to Meta. The umbrella company is going to focus less on Facebook and instead move all the racism, bigotry, and misinformation onto a virtual platform. If you've ever read the book or seen the movie "Ready Player One," it's like that. But arguably more depressing.
Astroworld Ends In Disaster
Astroworld is (or maybe was) an annual festival run by rapper Travis Scott in Houston, Texas. Concerts can get very energetic and it's not uncommon for there to be injuries at a show. But Astroworld 2021 become one of the worst known concert mass casualties in history. With ten people dead and over 300 injured, Scott is being sued for his gross negligence. He reportedly ignored warnings that there were injuries taking place for 45 minutes. 
Cosby Conviction Overturned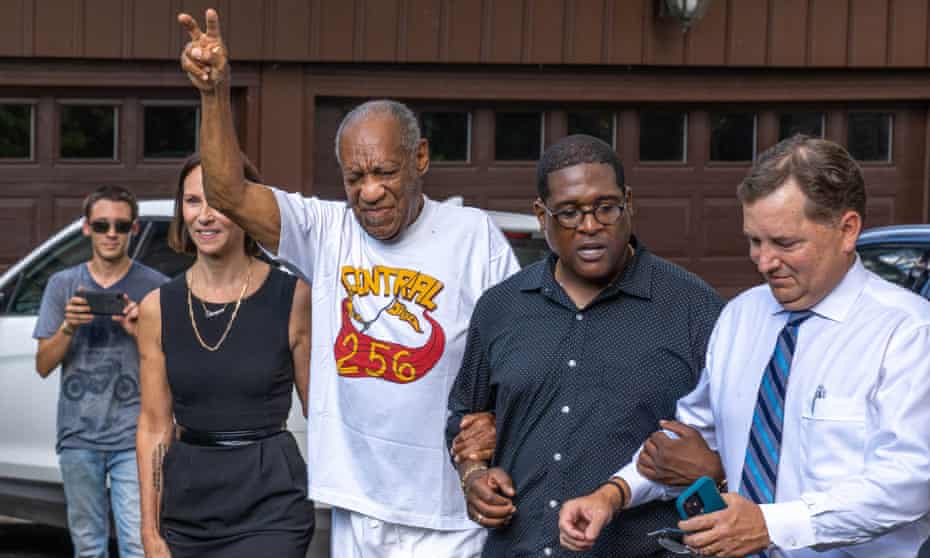 Due to a technicality, the Pennsylvania Supreme Court reversed Bill Cosby's conviction and the once legendary comedian was released from prison within hours. This does not change his critically important contributions to entertainment nor does it change what those women reported about his behavior.
Sharon Weiss Ruins Thanksgiving
Without a doubt, one of the craziest things to happen this year was in the kitchen of Sharon Weiss. Ms. Weiss, in preparation for Thanksgiving, decided to yeet a Marie Callender's Sweet Potato pie into the sun. If you don't know what that means, do yourself a favor and see some of the best memes about her baking skills.
Were there crazier moments you've witnessed this year? Let us know in the comments below!
Happy New Year and Be Safe!
WoodSpoon Delivers The Chef To Your Home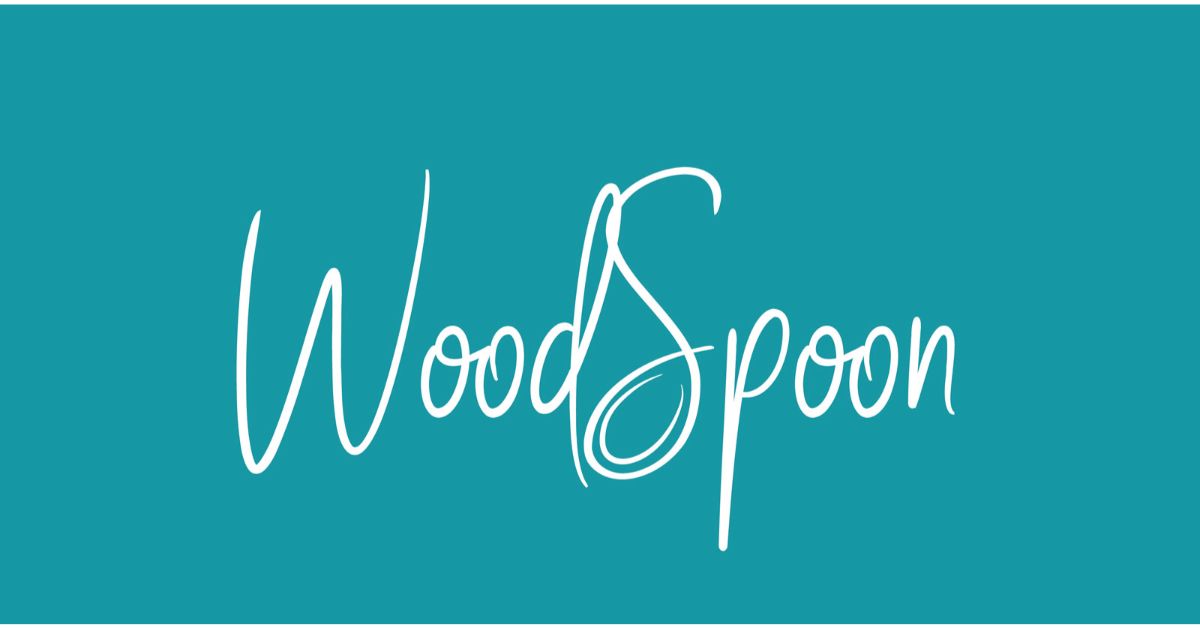 WoodSpoon is shaking up the food delivery game.
Over the past year, we've witnessed an explosion in food delivery. Just this year alone, the global online food delivery industry has reached $126.91 billion and is on the rise.
Restaurants that originally had no delivery service quickly adapted to keep their lights on. And just like that, the quality of delivery skyrocketed as upscale sit-down restaurants and their chefs adapted to survive.
Personal Chef At Your Door
We're all familiar with many of these delivery services. Like WoodSpoon, these services bring higher quality meals to your front door. Some even have you assemble meals to make you feel like a cook.
But where does WoodSpoon stand out?
Started in 2019 by chefs Oren Saar and Merav Kalish, WoodSpoon's mission is to bring chefs together to share their talents with their local community.
It works like you'd expect: you peruse the options and local chef's specialties, you order, they deliver, you eat. The only difference between WoodSpoon and other delivery services is the quality of food. These chefs are preparing what they'd normally cook for their friends and family and sharing it with you. It's like having your own professional chef.
You can order dishes you normally wouldn't, or couldn't, cook for yourself. Chicken sate, Caribbean fried porn, cauliflower rice stuffed peppers, and more mouth-watering options are available on WoodSpoon. These are the best quality dishes you can find without actually hiring a professional home chef.
Fancy, right?
Back For Seconds
WoodSpoon proudly boasts 16,000 active customers and 150 active chefs in Manhattan, Brooklyn, and Queens with a 50% month-over-month growth. According to Saar, 35% of their customers have ordered at least four times in seventeen days.
And now, they're expanding. After raising $14 Million in fundraising, WoodSpoon is poised to blow up.
For the consumer, a simplified and easy-to-navigate interface that allows users to browse by meal or chef. For the chef, all you have to do is focus on the food. WoodSpoon takes care of the packaging and delivery logistics.
There's no question the quality of food delivery has evolved in the past year. Restaurants not normally equipped for take-out quickly adapted and made the best of a super unfortunate situation. WoodSpoon brings delivery to a new level by packaging a chef's talent and delivering it to your front door.
In a matter of time, WoodSpoon will be in your city. And you'll be tasting some of the best quality food you've had.
Bon appetit.