How to Structure Your Creative Team for Max Productivity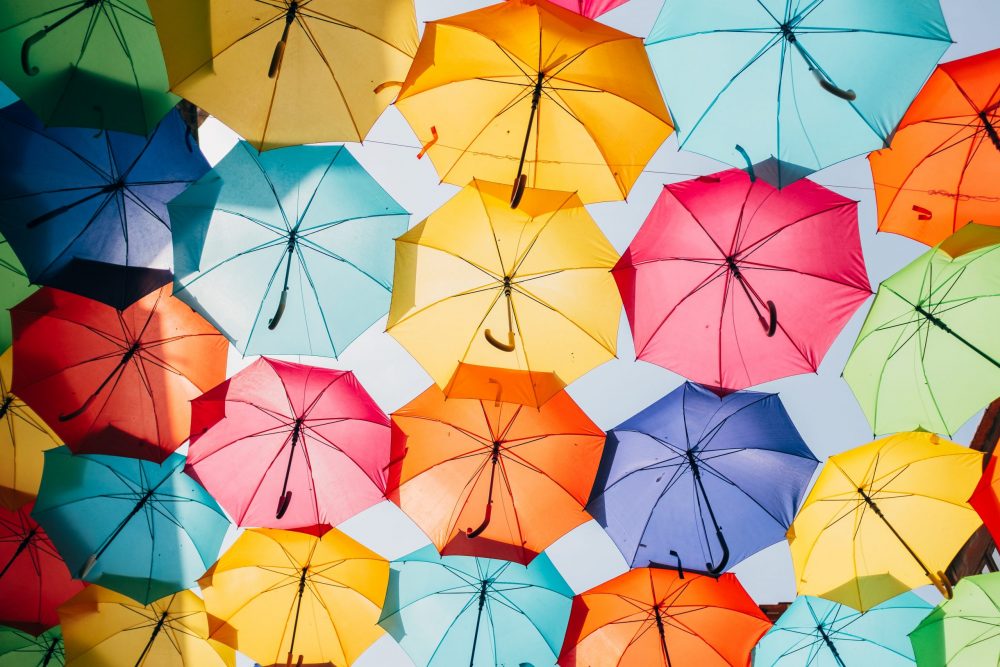 Building a creative team is easier said than done. Sometimes you think you've found the right fit, but then it falls apart. Other times, you have a great team but not enough hands to get the work done. From budgetary constraints to tight deadlines and demanding clients, small businesses and agencies are constantly juggling stressors.
If you're trying to do more than just stay afloat, focus on fortifying your creative team. The question is: How?
The Art of Creative Team Building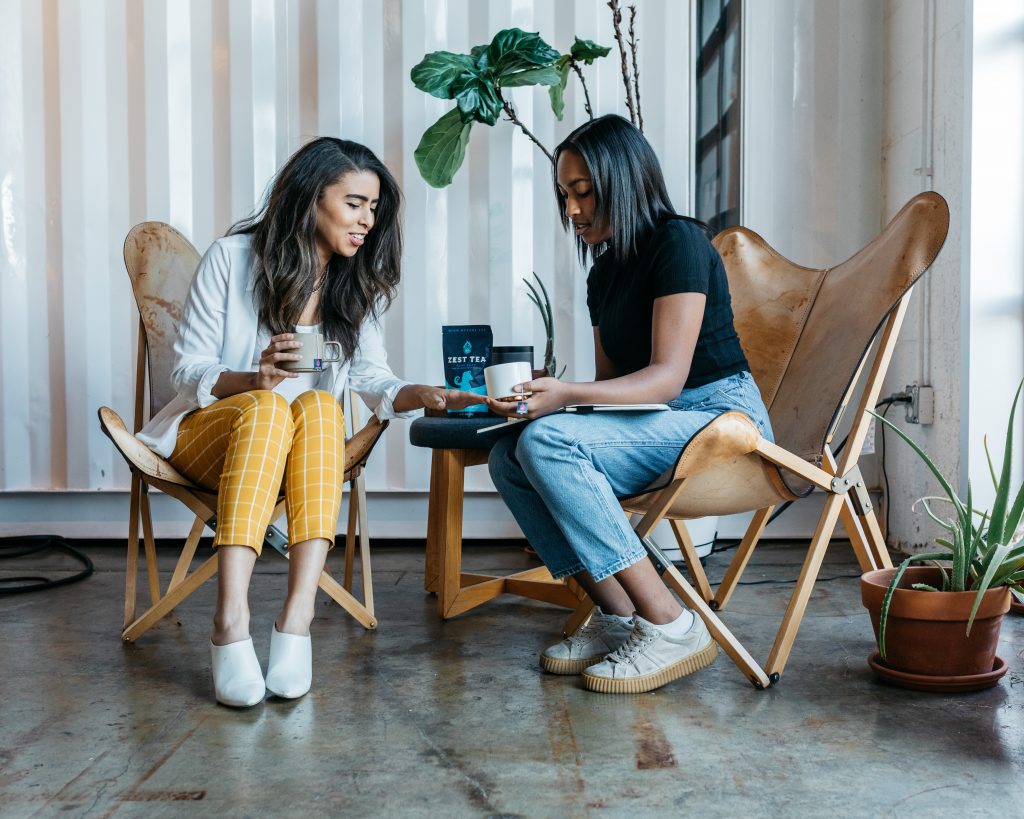 The right mix of people can propel your business into levels of success you hadn't imagined. And there's no shortage of creative talent on the horizon. Deloitte estimates that the creative economy will grow 40% by 2030.
It's easy to plug the holes in your company with random creatives you find. After all, there's always a fresh batch of up-and-comers waiting to prove themselves. But finding the right people for the job? That's an artform that can even elude successful companies with sound leadership.
Advertise roles honestly.
Are you always trying to put the best possible spin on your position openings? This backfires for many companies who end up with disappointed, low-motivation workers. Instead, share exactly what the role looks like and what you hope it will grow into. This allows for both realistic expectations in the present and high hopes for the future.
Example: Buffer's onboarding process is exemplary of a more down-to-earth approach. Instead of false positivity (or stuffy professionalism), Buffer provides each new hire with 3 point people: a hiring manager, a role buddy, and a culture buddy. Each plays a different role in introducing the new hire to the company.
Foster a productive environment.
Research (and common sense) shows us that happy employees are more productive than miserable employees. Laying the foundation for a productive creative team is about building a comfortable yet challenging environment – whether in person or digitally.
The stereotype that remote workers are bored and always slacking doesn't have to be the case. It's about finding talented people and supporting their work with meaningful incentives. Bonuses and PTO are examples of classic incentives, along with tuition reimbursement and flexible schedules. The best way to know if your team values a particular incentive? Ask them.
Example: Zappos is known for its outside-the-box incentives – most notably, paying new hires $2000 to quit. But they also run a monthly program that allows workers to gift $50 to teammates as recognition for specific accomplishments that month.
Be vigilant against burnout.
A 2021 ConvertKit report revealed 61% of creatives experienced burnout for the following reasons: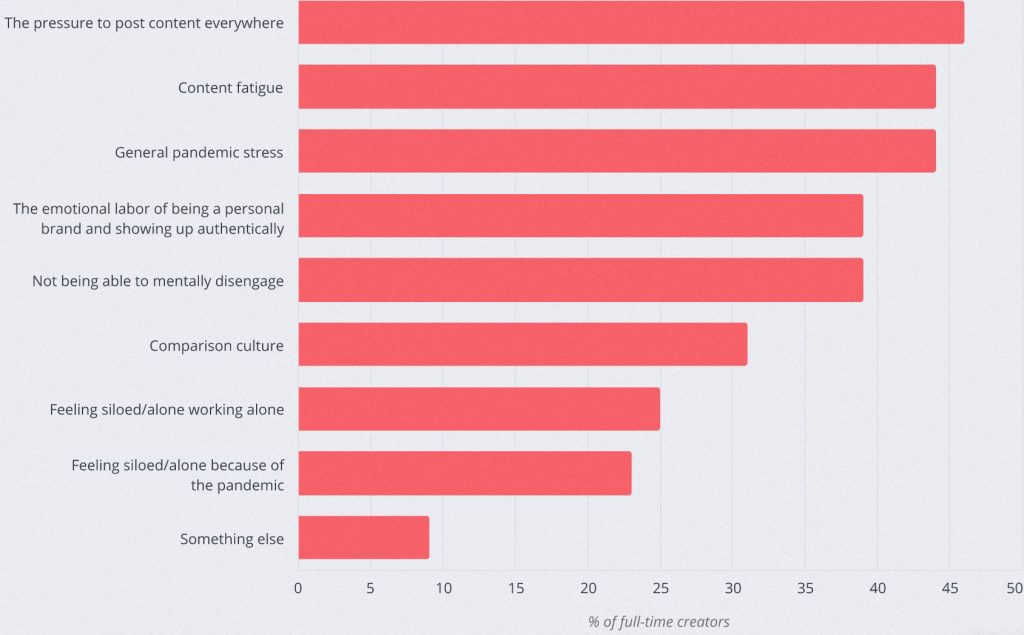 data via ConvertKit
It sounds like common sense health advice to say "avoid burnout," but especially among agencies, the message is more needed than ever. The death of a young copywriter highlighted the grueling shifts many professionals are carrying and just how dire the situation can become when no boundaries are present.
It's up to company leaders to actively create barriers to burnout and establish a culture that supports balance. Without the bare minimum of employee health, your company will become a revolving door and your employer brand tarnished by bitter ex-workers.
Example: Google's burnout prevention strategy (TEA checkins) was implemented in 2020 to combat burnout and encourage managers to speak up about employee concerns.
Defining Roles and Responsibilities
Your team should operate like a well-oiled machine, everyone in their place, doing the work they do best. Unfortunately, the lines often get blurred when things get busy or stressful. Tasks may slip through the cracks, or a team member might duplicate a task not realizing someone else already did it. This is when keeping a tight structure makes all the difference (and employing decent project management tools).
It's hard to give concrete advice about structuring because it varies from company to company. Your unique needs, budget, and outputs will determine how best to structure your creative team. Some brands have Creative Directors that run the show, but smaller teams might not need one.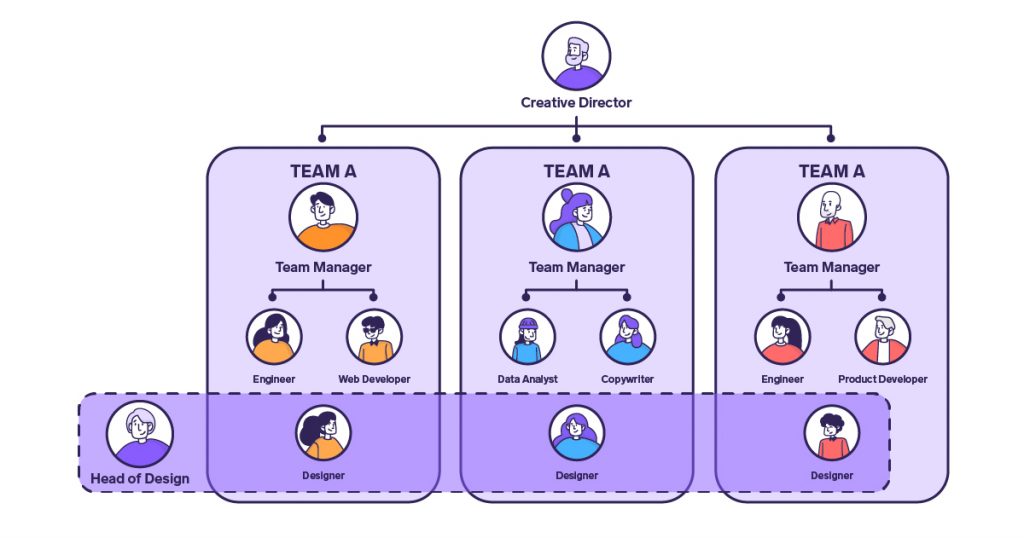 If you already have a team in place, the best way to discover your weak spots is to talk to any employees who are overworked. They will have insight into areas where scope creep is happening so you can decide whether to hire additional support or simply define responsibilities better.
In-house, Freelance, or Outsource?
In today's world, the workplace is anything but traditional. This could mean remote work, hybrid work, or even a team that operates from around the world. Now more than ever, brands have an opportunity to build a custom creative team in a way that serves their highest productivity.
Many businesses don't have it in the budget for a robust in-house creative team. Fortunately in most cases, you can pay a fraction of the price and still get the job done well. Freelance platforms are a huge draw for one-off projects, and outsourcing can be a solution for ongoing needs.
Outsourcing Design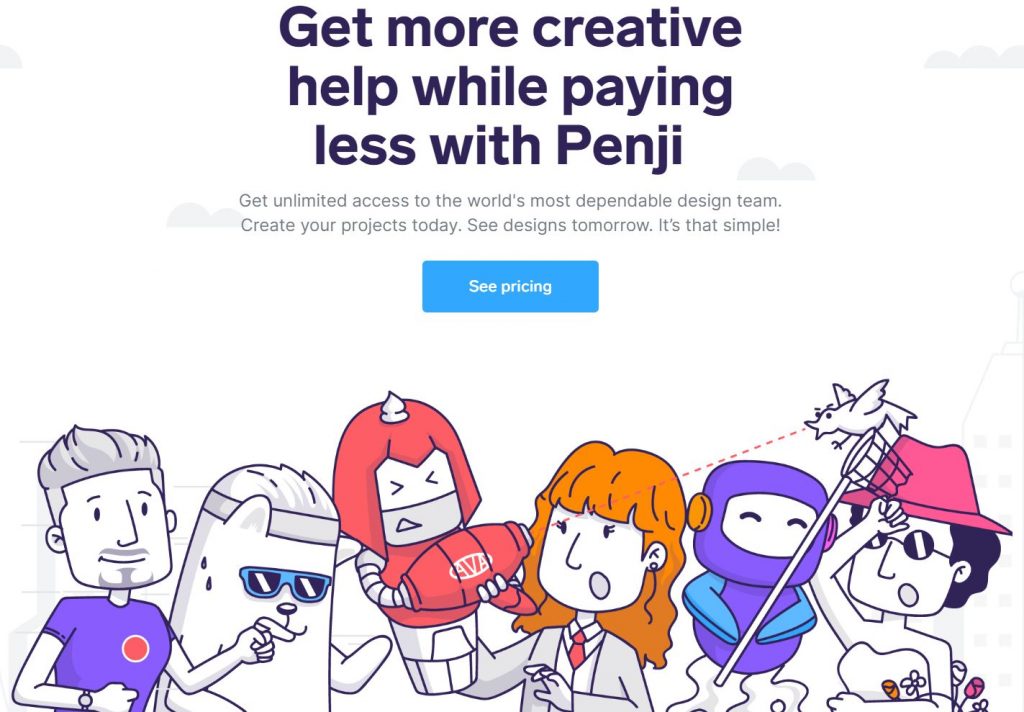 Example: Penji is an unlimited graphic design service that charges a flat monthly fee. On the platform, users can submit design requests, communicate with designers, and get unlimited revisions on projects. Anything from logos to social posts to web designs and more is fair game (try Penji and get 35% off with promo code CREATE7).
Outsourcing Content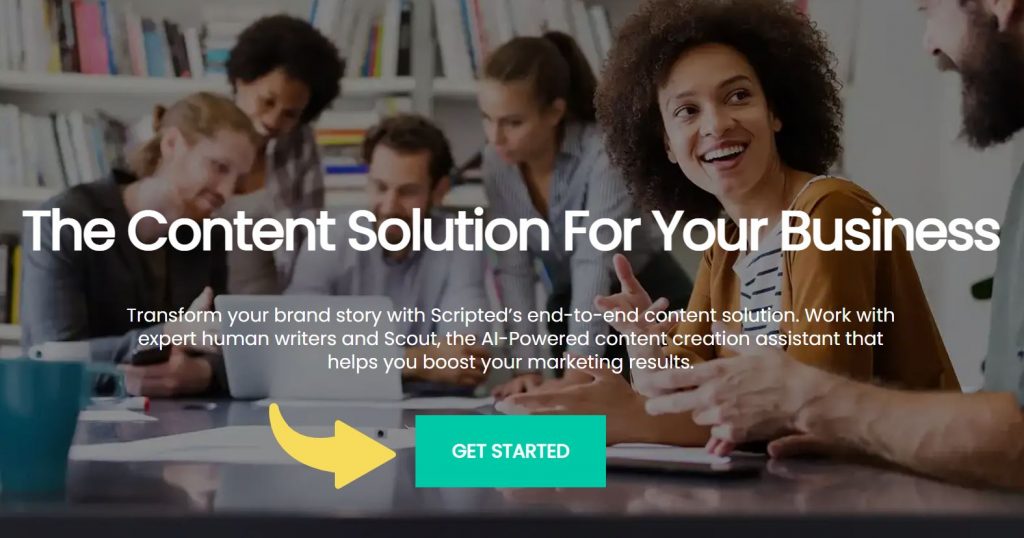 Example: Scripted is another convenient service that operates under a subscription model. Scripted's network of writers includes experts in a wide range of industries and writing styles. They offer written content on demand including blogs, white papers, and web copy.
Outsourcing Video Production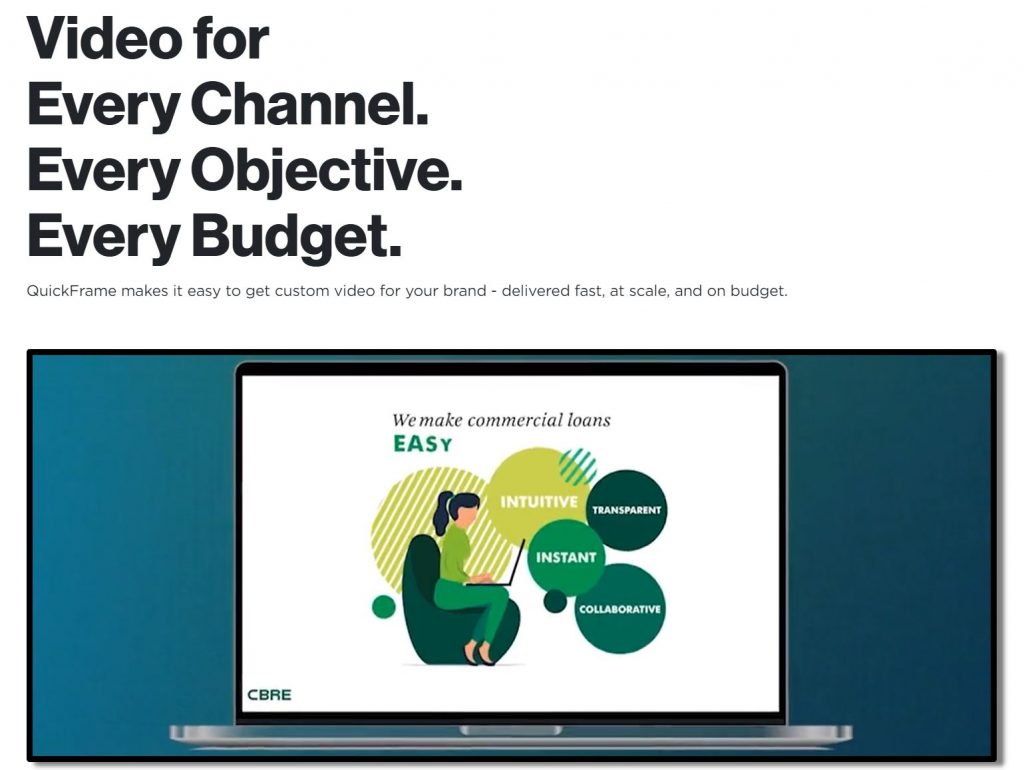 Example: QuickFrame is a video production platform for brands that want quick access to professional videographers and production companies. Quickframe offers a range of video types, including explainer videos, product videos, social media videos, and television commercials.
If you are running a mixed team (eg. freelancers and in-house creatives), this is where structure becomes critical. You need both hierarchies (Who reports to who about a given project?) and collaboration (Silos create confusion and miscommunications). This is about sharing the purpose and requirements of a project clearly so no creative or creative subteam has a chance to misinterpret.
What Companies Do the Best Designers Work for?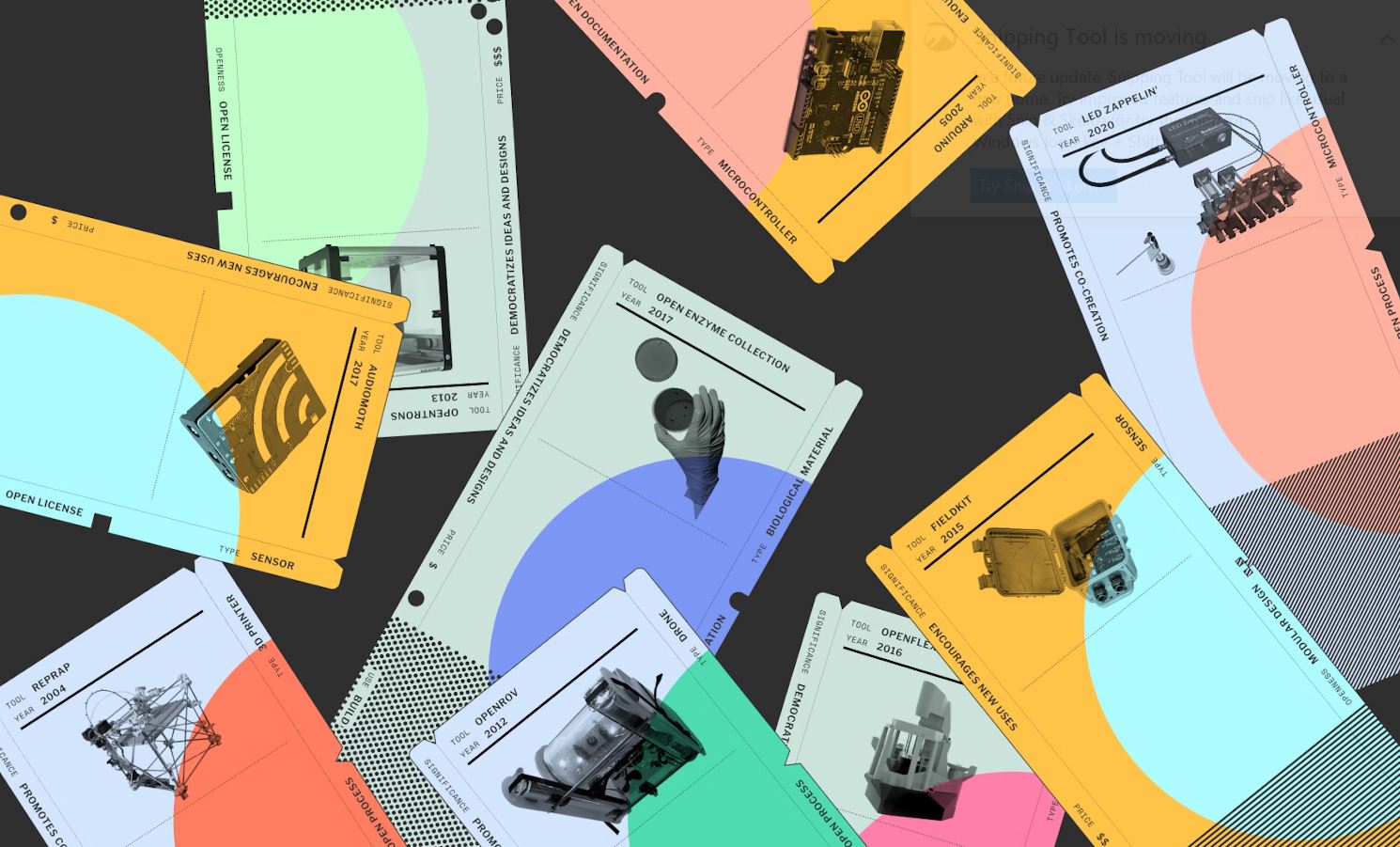 As the old saying goes, the cream always rises to the top. It's no different in the graphic design world, and competition is fierce.
A large chunk of the global graphic design workforce is comprised of freelancers. So while not everyone wants to work at the best design companies and agencies, it's still tough to get a spot.
Furthermore, according to Dice, 68% of graphic designers have bachelors degrees. With such uniform education backgrounds, how do designers and artists manage to stand out? How do they get noticed by prestigious companies, especially for remote positions with hundreds or thousands of applicants?
There's really only one way: Be a standout designer.
Across platforms like Fiverr and Upwork, thousands of artists showcase their creations. But when you see the work of an incredible designer, it stops your scrolling.
The following companies are just a handful known for having some of the best designers in the world. Most have rigorous application processes and only the top percentage of candidates make the cut.
SocioDesign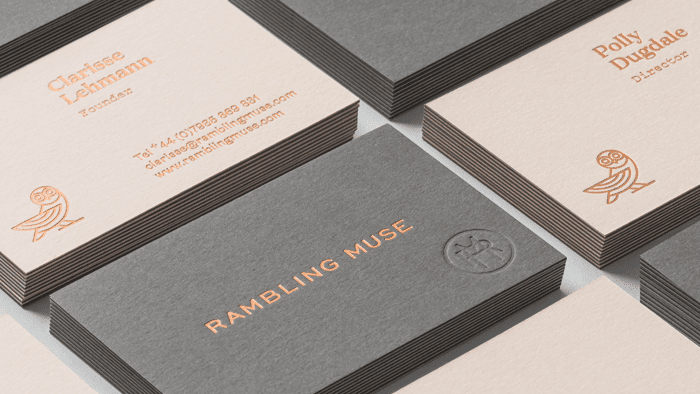 London-based SocioDesign has made a name for itself in the world of design and brand strategy. They describe their design style and reductive, allowing them to create modern brand identities for larger companies. Their straightforward approach cuts the fluff and aims to deliver functional, enduring design solutions. You'll notice a distinct theme of minimalism running through their product packaging designs.
Funko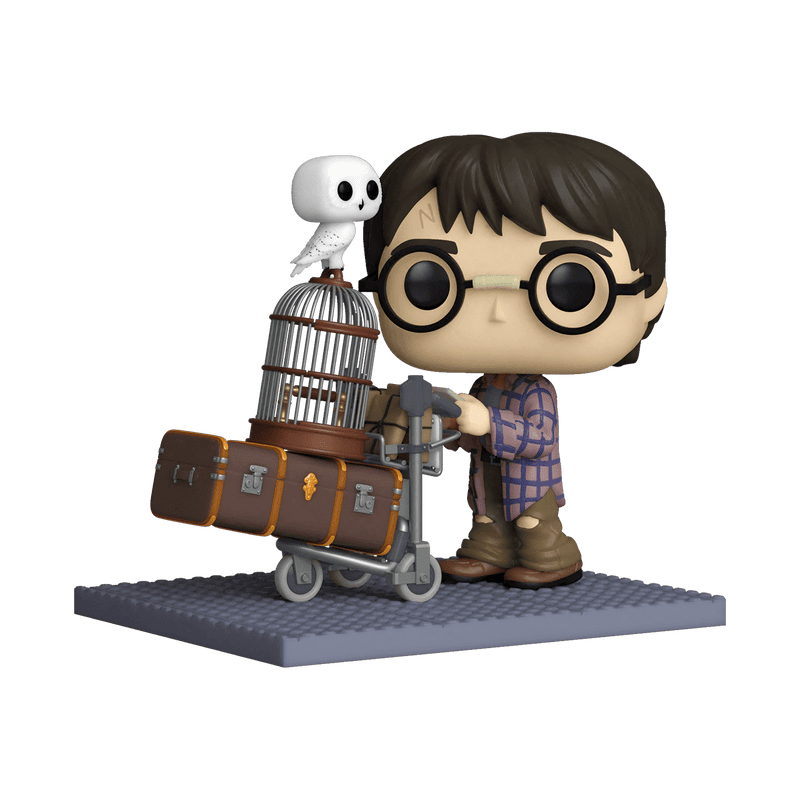 As one of the most famed toy companies in the world, Funko employs a host of designers. From its famous bobbleheads, apparel, accessories, and other gear, the team has their work cut out for them. One designer shared his process, in which a design concept begins on pencil and paper or straight to his computer. Once a concept is uploaded, it will undergo several rounds of revisions and require approval from different people. In such a niche industry, there's no defined way to climb the ranks at a company like Funko. Designers just need to show initiative, hone their craft, and reach out to toy companies if they think they'd be a good fit.
Electronic Arts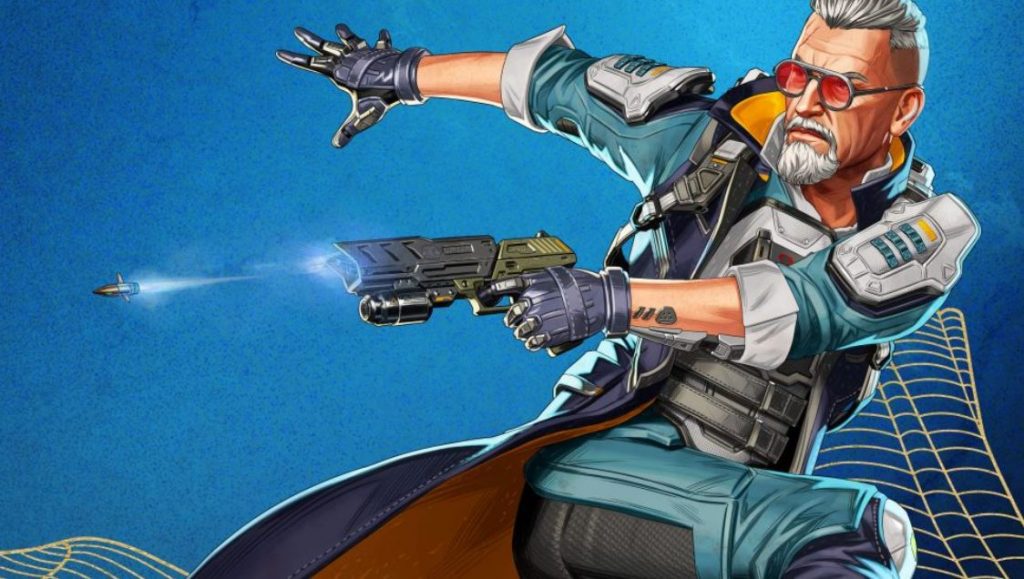 In the gaming world, getting a job at EA is basically as good as it gets. The company has been cranking out games since the 80s, and as the design process grows increasingly sophisticated, more designers are needed. Similar to the toy industry, getting a coveted spot in the gaming industry isn't cut and dry. One talented designer got picked up by EA after voluntarily making trailers for their games. The company was so impressed by his raw skills, they brought him on board. With millions of active players, EA is headquartered in California and hires creatives from diverse backgrounds.
Penji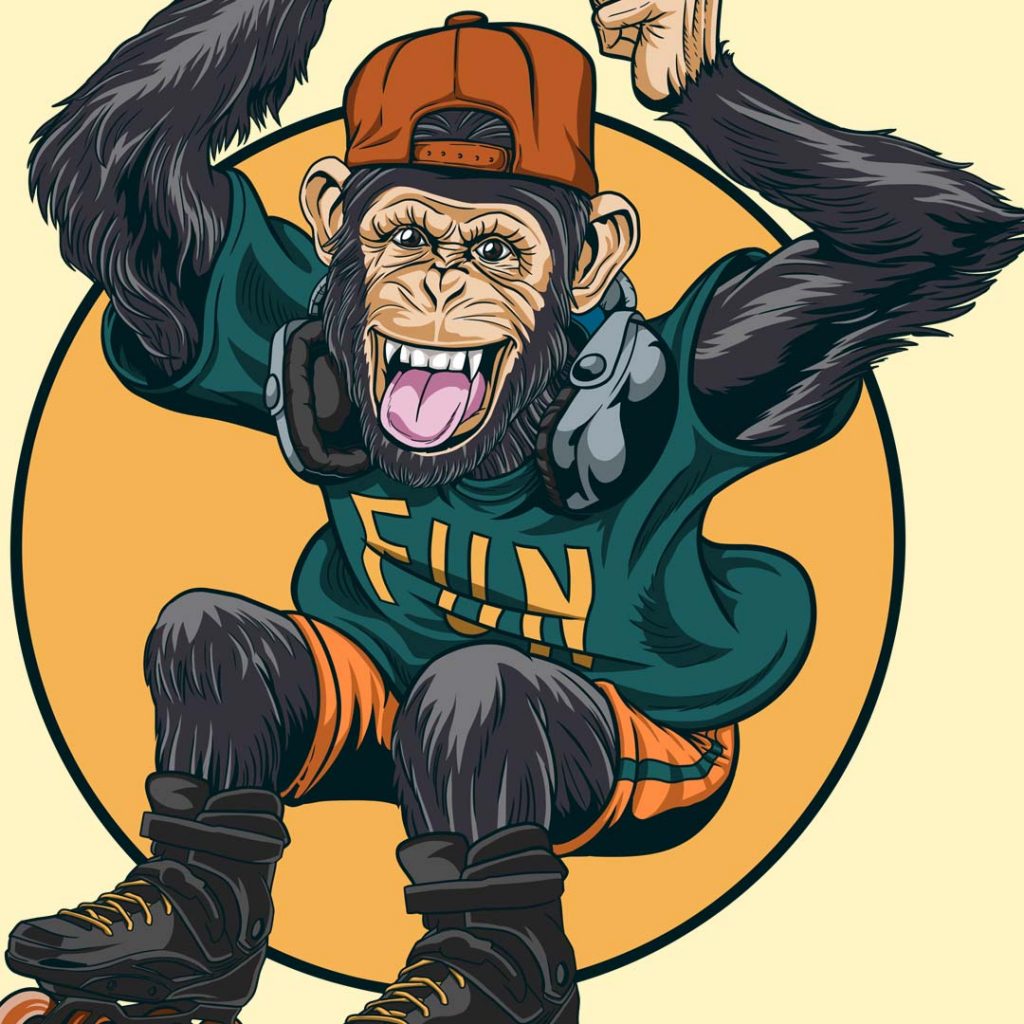 Penji is an unlimited graphic design company that recruits creatives to join their growing team. For a monthly fee, users get access to vetted graphic designers, animators, and illustrators from whom they can request custom projects. Rather than serving huge brands with elaborate design processes, Penji cuts to the chase, serving up on-brand designs in a fraction of the time and cost brands would spend at a typical design firm. Penji designers are stationed around the world, and the company is headquartered in the US. With a hodgepodge of visual creatives ranging from packaging designers to illustrators, Penji's aim is to be an all-in-one service where companies get their design needs met on a rolling basis (try out Penji with promo code ART4 for 35% off). 
Pentagram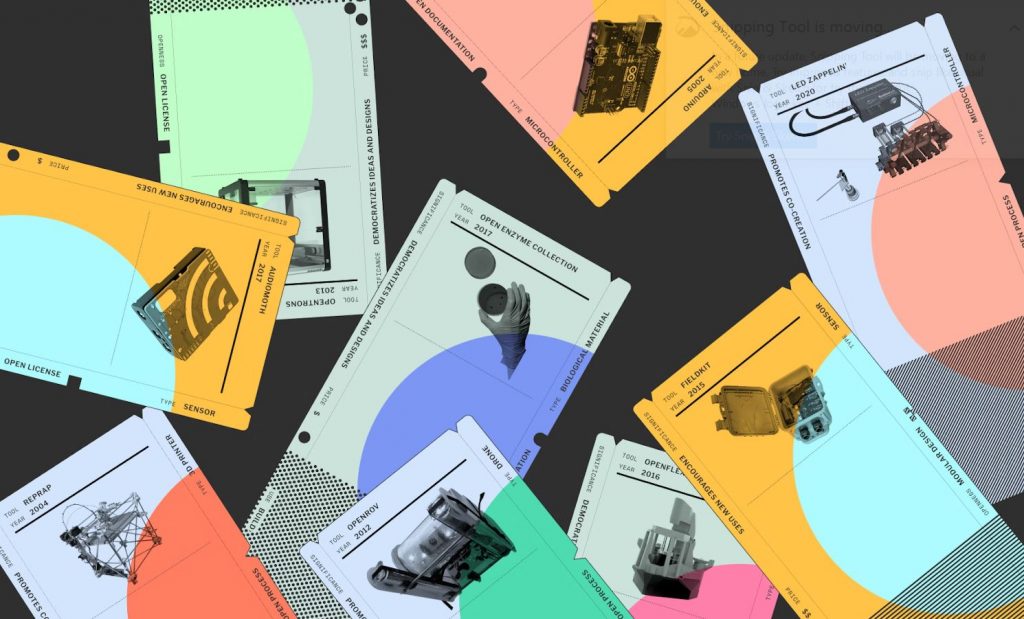 Pentagram is a renowned design consultancy with offices in cities around the world. It's a traditional designer's dream job to be part of this partnership firm. Pentagram allows individual designers to have a significant impact on its various projects. The firm's approach to design is highly focused on creating meaningful and impactful work. You can view their rich portfolio of iconic projects online, including brand identities, logos, packaging, publications, websites, and more.
Sagmeister & Walsh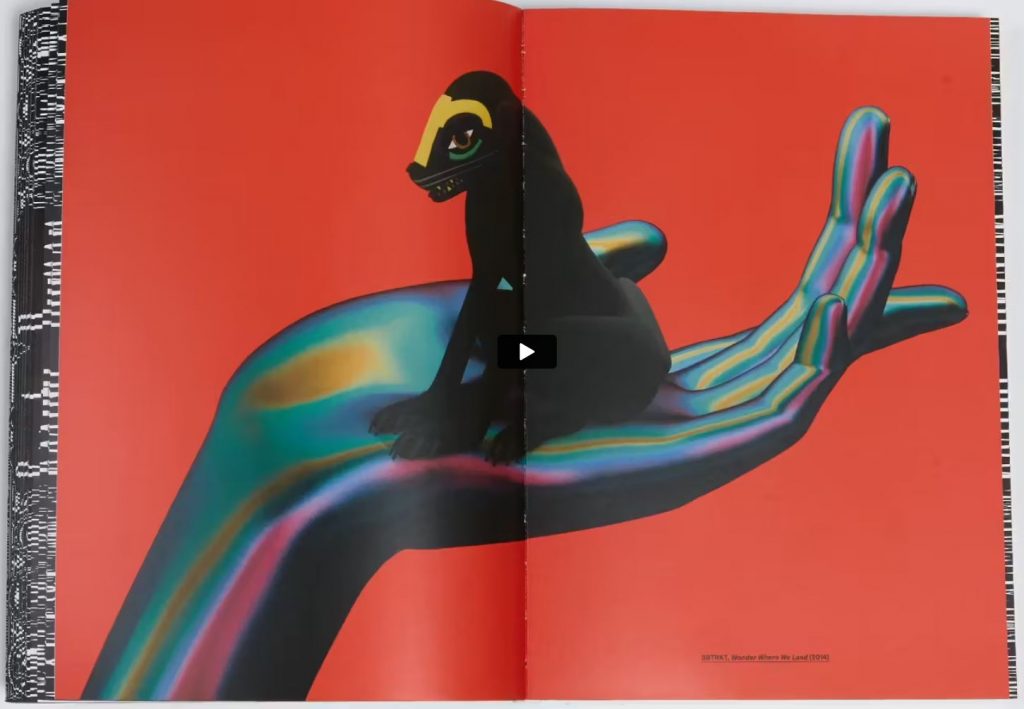 This is yet another posh design firm known for its graphic design, branding, art direction, and interactive design. With a bold, visually striking approach, Sagmeister & Walsh serve clients in fashion, music, technology, and the arts. Their designers often lead with storytelling and immersive experiences that grab your attention. Along with client work, this design firm has gained respect for its independent projects and design experiments – think thought-provoking installations, art exhibitions, and social media campaigns.
IDEO
IDEO prides itself on human-centered design, and its no surprise the platform has high standards for its designers. The company offers a wide range of services and expertise like design thinking, product design, strategy, and research to its clients. As explained by careerkarma, "Working at IDEO entails a mix of teamwork, innovative design thinking, and a willingness to push your boundaries." The company strongly encourages collaboration and teamwork over individual competition.
Finding Great Designers
If you're looking for a great design team, keep the following tips in mind:
Great designers are in high demand, so be ready to invest in talent fairly without trying to cut corners.

When browsing through designers' resumes or portfolios, remember that great work speaks for itself. You don't want someone who talks a big game but fails to demonstrate their expertise.

Communicate your expectations clearly so nothing gets lost in translation. A graphic designer's biggest pet peeve is unclear instructions.
The world of graphic design is a dynamic and ever-evolving field, with talented designers contributing across many industries. From design firms to subscription services and freelance portals, every brand can find their creative dream team.
What Is an HR Generalist? (And Why Do I Need One?)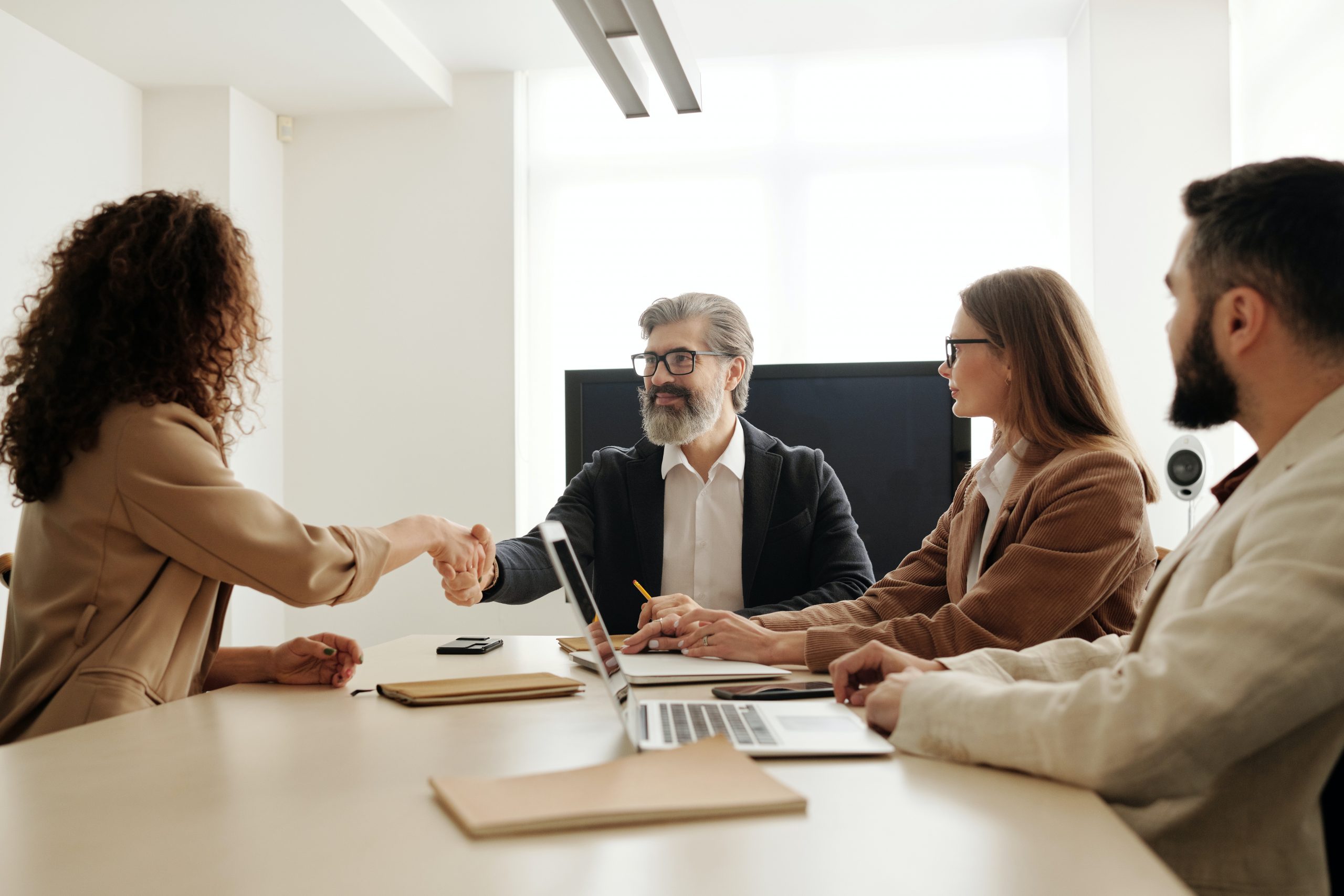 HR is a crucial element of keeping your business running. When a company is growing, it can be easy to lose sight of the importance of human resources. But a company that lasts is one where employees are safe and satisfied, and that's where HR comes in handy.
Many growing businesses seek out an HR generalist to handle the full scope of their needs. Unsure if you need an HR generalist? Here's a handy guide to what the job entails and how to go about finding one.
What is an HR generalist?
As you might have guessed, an HR generalist is someone who can handle any and all aspects of the HR process. They can oversee business processes including (but not limited to):
Recruitment
Interviews
Payroll
Onboarding
Benefits
Employee relations
Enforcing policy
Unlike an HR manager, who supervises all elements of human resources, an HR generalist typically undertakes the tasks themselves.
What are the responsibilities of an HR generalist?
The expectations for an HR generalist role can vary depending on the employer. Typically, they perform the basic tasks that every company needs, such as payroll and recruitment.
An HR generalist is often responsible for making sure that employees are receiving their pay and benefits. When you think about HR involvement in the workplace, the first thing you might think of is resolving a conflict between coworkers. While a larger team may include an employee relations specialist, a generalist can assume this role as well.
On top of ensuring employee satisfaction, an HR generalist is often involved in the hiring (and firing) process. They may scout candidates, post job listings, conduct and/or manage interviews. They also often play an active role in onboarding.
In order to oversee human resources, an HR generalist may conduct regular performance reviews. Ensuring job satisfaction and addressing concerns is key. This may include team-building activities, workplace perks, and general support.
In order to be an effective HR generalist, one should be knowledgeable about both company policies and labor laws. Don't panic and start googling "online law school;" you just need to keep local, state, and federal regulations in mind.
How much does an HR generalist make?
An HR generalist's salary may depend on a variety of factors. A job listed for people with bachelor's degrees and 2 years of experience will pay less than one requiring 10 years and an MBA.
However, keep in mind that an HR generalist is a demanding role. It requires knowledge and ability in all the areas listed above and more. As such, you should be prepared to offer a strong salary relative to lower-level HR specialist positions.
According to Salary.com, the median salary for a level-I HR generalist in Philadelphia is $65,175. Level II generalists can expect to make $77k, while level IV applicants can earn over $115k each year.
Who needs an HR generalist?
Every business should have an HR department. If you don't have resources dedicated to looking out for your team, it's only a matter of time before something slips through the cracks.
That being said, it's not always effective to delegate the work to an HR generalist. A generalist has to be all things to all people. It's a jack-of-all-trades role, which makes it untenable for larger companies. You might be able to keep track of 15 employees, but 1500?
That's why it's best for larger companies to invest in a full HR team, with a supervisor and specialists for each human resources responsibility.
Still, an HR generalist is a great option for startups and other companies on the rise. If you're building an HR department from scratch, a generalist can plant the seeds for success as your company grows.
Conclusion
An HR generalist can be a challenging position. On top of often working alone, you have to frequently switch between different responsibilities and keep them all in mind at once.
On the other hand, it's a rewarding, engaging, and often well-paying role. If you have a long history of HR experience, a generalist role might be just the fresh, challenging position you need. If you're new to the workforce, hitting the ground running with a generalist position at a startup can set you on track to a fulfilling career.
There's no getting around hiring an HR department; it's a must-have for any business with more than a few employees. But if you're on the rise and need a professional to help you scale, an HR generalist may be right for you.
E-Commerce Metaverse Sees Increase in Luxury Brand Virtual Stores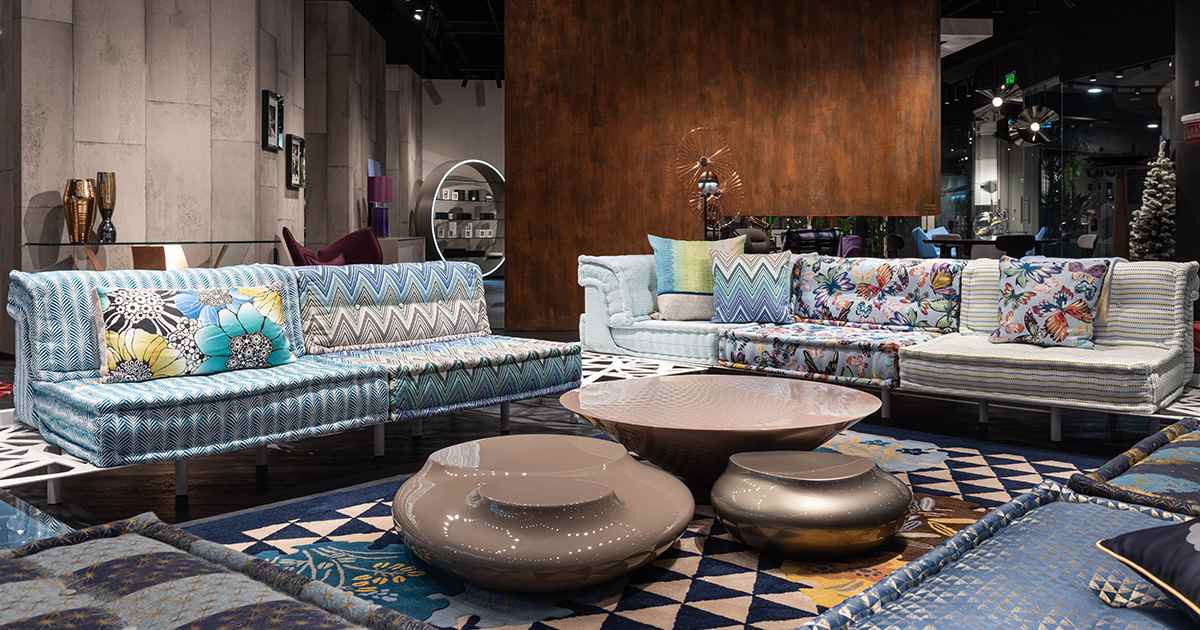 Shopping has taken on a new face, with luxury brands invading the e-commerce metaverse. The metaverse has become the new mall thanks to ByondXR, an immersive commerce platform. The retail tech company recently launched virtual stores for Armani Skincare and YSL Beauty Thailand. 
ByondXR has its focus on becoming the "Shopify of the Metaverse," first by specializing in XR technology for e-commerce. The company is now creating virtual stores and 3D showrooms for luxury brands, businesses, and retailers. Before its partnership with Armani and YSL, ByondXR served some of the most well-known brands, such as Calvin Klein, Olay, Target, and Lancôme.
Luxury Brand Partnerships
The status of virtual and augmented realities has experienced a boost as the future of e-commerce by way of these partnerships. Currently, people see XR as an exciting feature of more video games. Today, it is now rapidly becoming a smart business decision.
Armani Skincare users can now go straight to the brand's 3D store, which was just recently launched. The Armani and ByondXR partnership paved the way for the new age of online shopping: buying luxury goods in the metaverse.
Luxury Brands E-Commerce in Metaverse
Armani's virtual store was arranged and designed to copy the experience of shopping in a physical store. It has a feature that allows shoppers to play a digital memory game and win prizes. It also features a virtual makeup tester called the "Virtual try-On." This will enable users to see how Armani's products would look on them before making a purchase.
On the other hand, shoppers in Thailand have seen YSL Beauty get into the metaverse sensation. The beauty retailer shop launched its 3D store earlier this month. Much like Armani's virtual store, YSL also has a game feature and brand experts that the customers can ask for advice on while virtual shopping.
Adding a Touch of Class to the E-Commerce Experience
Online shopping has become the go-to for people forced to stay indoors due to the COvid-19 pandemic. Many have proven its convenience, however, nothing can beat the exciting experience of entering a physical store and touching the merchandise. After months of scrolling through a smartphone or computer screen, wandering inside a store beats looking at 2D images of the products.
This has now changed since the advent of the metaverse. Shoppers can now enjoy the best of both worlds. You can still do your shopping while in bed or in the comforts of your home. This is the ideal situation for people who engage in retail therapy. AR and VR have revolutionized shopping.
Physical stores have put on a new face with virtual stores that are the XR version of them. Shoppers can now enjoy the experience of going to a brick-and-mortar store via a different kind of online shopping. Augmented and virtual reality in the metaverse has taken luxury shopping to the next level.
With the addition of famous brands such as Armani and YSL, malling has indeed unlocked a new achievement. Customers now have the option of going to a physical store without ever leaving their homes or even stepping out of their bedrooms.
This would also mean that no pandemic or emergency can prevent people from enjoying their shopping. In addition, mall hours can no longer deter people from getting their luxury fixes. These virtual stores are open 24/7 and would allow people to shop from anywhere in the world. Thanks to the metaverse, time and geography are no longer considerations when shopping for your favorite luxury brands.
The Future of Luxury Brands E-Commerce is Metaverse
Many brands are now recognizing the potential of virtual reality in e-commerce. These partnerships can only mean that we can expect more brands to go the same route. We may even conclude that the metaverse will be the future of e-commerce.