Floppy Disks Are Dead – Tokyo Local Officials Say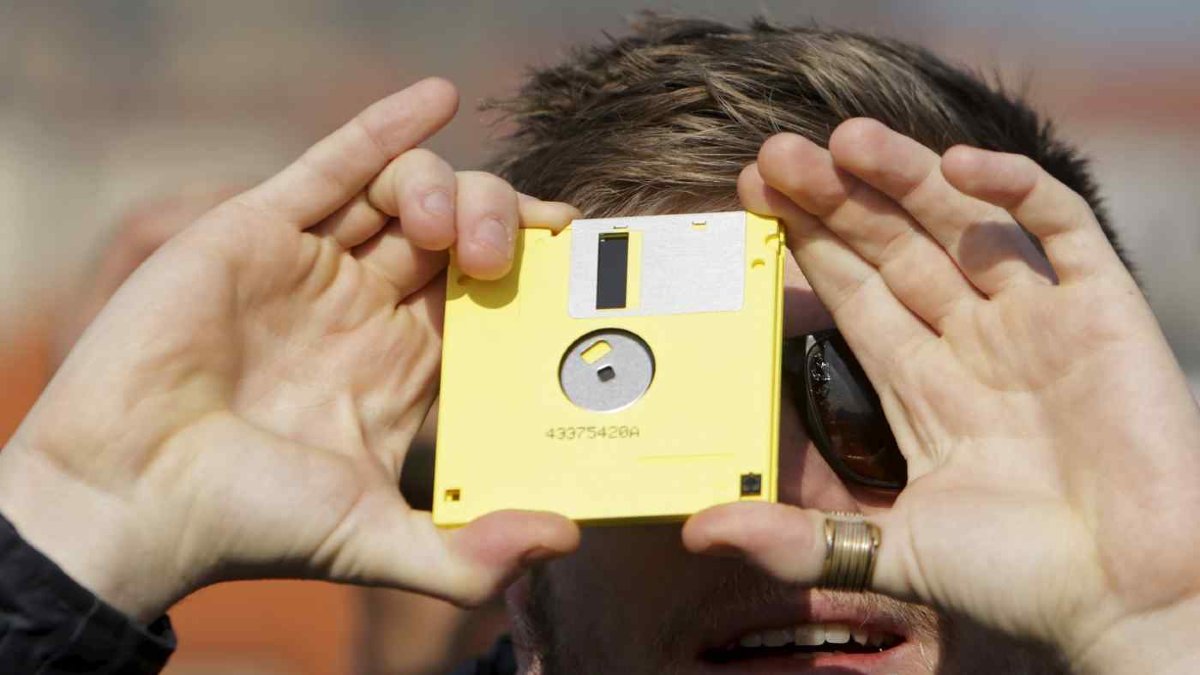 Floppy disks were popular several years ago for storing and transferring electronic data. There are three types: 8-inch floppy disk, 5.25-inch floppy, and 3.5-inch floppy. The 3.5-inch floppy disks were widely used in the 1990s and slowly disappeared in 2000. Correspondingly, many newer computers don't have floppy disk drives, making them an unstable storage medium. 
Metropolitan Districts in Tokyo are starting to eliminate the technology. A Nikkei Asia correspondent wrote that local governments in Tokyo are just starting to give up the floppy disks. Bureaucrats were more comfortable with using diskettes as file storage for many years. However, the increasing maintenance cost forced them to abandon the obsolete technology.
Tokyo metropolitan offices have been using floppy disks to store and transfer data. As the central government tries to introduce digital services, bureaucrats start to get rid of floppy disks. For example, Minato Ward completed the transition of their payment procedures into online systems in 2019. Meanwhile, Meguro City plans to transfer all its data online in fiscal 2021. On the contrary, Chiyoda City digital transition plan will take several years to complete.
But then again, officials in Japan's capital are still reluctant about the change. Eliminating this technology would only bring new challenges toward complete modernization pursued by the central government.
The Meguro City Transition Plan
Yoichi Ono, public funds manager for Meguro City, said that the disks "never broke and lost data." They have used floppy disks for many years for storing financial data. Employee payrolls are saved on these floppies, and then staff will physically go to the bank to process the transaction.
Surprisingly, this system continued even after diskettes were no longer available in the market. Sony stopped making them ten years ago. Tokyo officials did not worry about this for two reasons. Firstly, floppy disks are reusable, and they have plenty on hand. Secondly, systems upgrading is not one of the priorities of the conservative bureaucrats. 
In 2019, Mizuho Bank, one of the biggest banks in Japan, informed the city that it would charge 50,000 yen ($443) for the physical storage fee. The bank explained that it is no longer practical to maintain floppy disk drives, which read data from floppy disks. Bank officials said that it poses more risk of lost data compared with online banking.
The proposed allocation of an estimated additional $5,000 a year urged the officials to switch to online transactions. Yoichi Ono believes that the changes might help them work more efficiently. Each department does not have to store files in the floppy disks and carry them around when exchanging data within the organization.
What will happen in Chiyoda City?
The transition for Chiyoda District in Central Tokyo is part of the plan to revamp its internal systems by 2026. The authorities want to assist the residents in accomplishing paperwork even without going to the community office. We're already in the 21st century, yet many people in Tokyo still have to visit the community office for things that could possibly be done online.
The city aims to improve the quality of services. It will also lessen the workload of their employees. However, the district's digital transition plan will take years to complete. According to Chief Accountant Shogo Hoshina, many things should be considered, including minor details.
Japan's challenges in leaving old practices behind
Despite being a leader in technology and innovation, Japan finds it difficult to achieve total digital transformation. It is because of the opposition from local authorities against the plans to modernize the current system. Just like what happened in Minato, Meguro, and Chiyoda. The conservative mindset of leaders and the society as a whole hurdles the sudden shift to new solutions.
Civil servants also opposed an attempt to get rid of fax machines. Taro Kono, the minister responsible for administrative reform, said in April 2021 that the government ministries and agencies in Kasumigaseki will switch to email. He added that it is impractical to use fax machines during the pandemic since most Japanese employees work from home. They need to return to their offices to send and receive faxes. 
However, government officials defend the fax machine, claiming that it would be impossible to abolish. The officials worry about the security of their communication, contrary to the trend that major organizations worldwide communicate via encrypted messaging and email.
Likewise, the proposed elimination of using personal seals to authorize documents was also opposed by the citizens. The use of Seal or often referred to as Hanko has its deep connections to Japanese culture. It could be one of the reasons why the public is against the idea of digitizing contracts and other legal documents. 
Tokyo authorities are not the only ones who took some time to eliminate the floppy disks.
The US Air Force has been using the 8-inch floppy disks to launch nuclear missiles until 2019. In June 2019, the Strategic Automated Command and Control System moved its storage component from floppy disks to a highly-secure digital storage solution. The old command center relied on 8-inch floppy disks and a 1970's mainframe computer. Hackers cannot attack the unique system because it does not have an IP address.
Here is another proof that the archaic removable storage isn't dead yet. It helps update aircraft information. In a report by The Register last year, Boeing 747-400 still uses 3.5-inch floppy disks to load navigational databases. Although the model was no longer available in 2009, it is still operational for some airlines. 
Final Thoughts
Technology has drastically improved in terms of data storage and data transfer. From floppy disks to USB sticks to HDDs, its capacity has evolved into storing up to 2megabytes only to hundreds of terabytes of data. Then came the cloud storage that offers unlimited storage and requires less physical storage space. With this ongoing trend, most of us might think that floppy disks are gone, but they are still valuable for some users.
The Best Telescopes of 2022 for the BEST Viewing Experience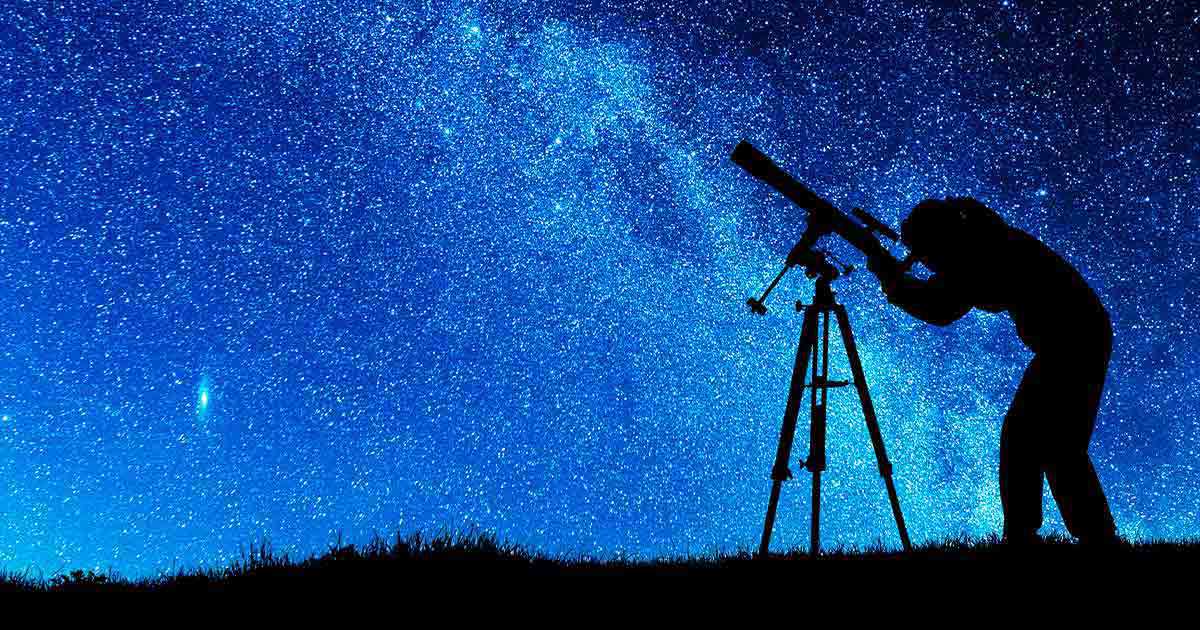 Astronomers and physicists get the best views of the stars and planets through giant telescopes like the James Webb Telescope or the Thirty Meter Telescope. But stargazers that want a glimpse of the stars and planets may not get access to those giant telescopes. However, that wouldn't stop them from admiring celestial bodies with good ol' regular telescopes, even in the comfort of their home. And if you're curious about what to buy and where to buy one, here's the list of the best telescopes of 2022.
1. Celestron AstroMaster 102AZ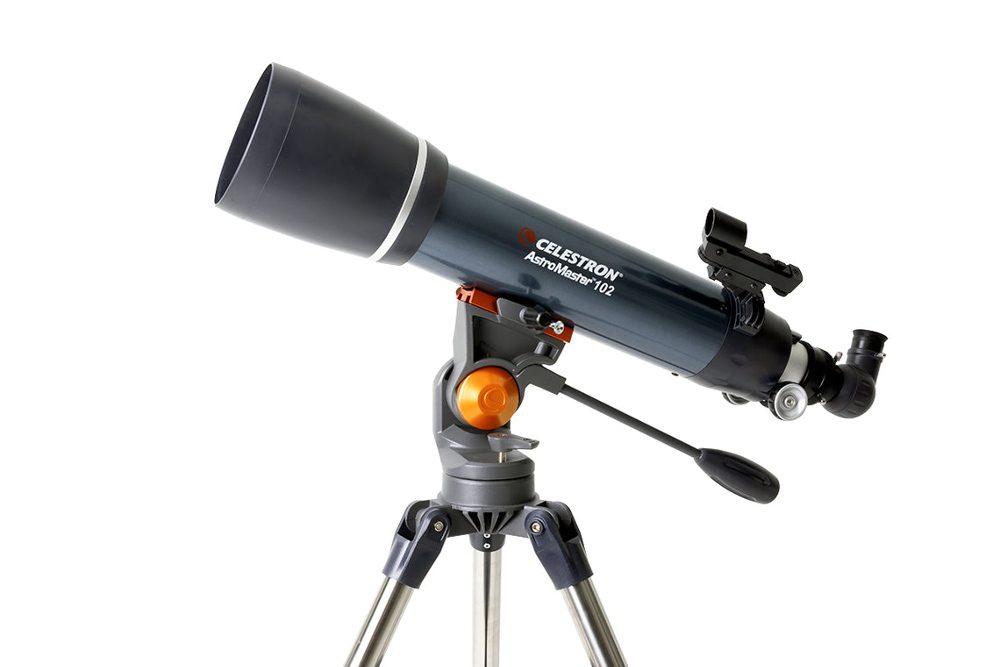 If you're new to stargazing and planet viewing, the Celestron AstroMaster 102AZ is one of the best telescopes in 2022. Many experts recommend this telescope for beginner and experienced stargazers. It's easy to set up because of the tripod and user-friendly controls. 
Technical specs and inclusions:
102 mm primary mirror
StarPointer red dot finderscope
Two eyepieces
Lightweight and sturdy frame
Tripod
Price: $299.46
Buy it on Amazon here.
2. Sky-watcher Skymax 127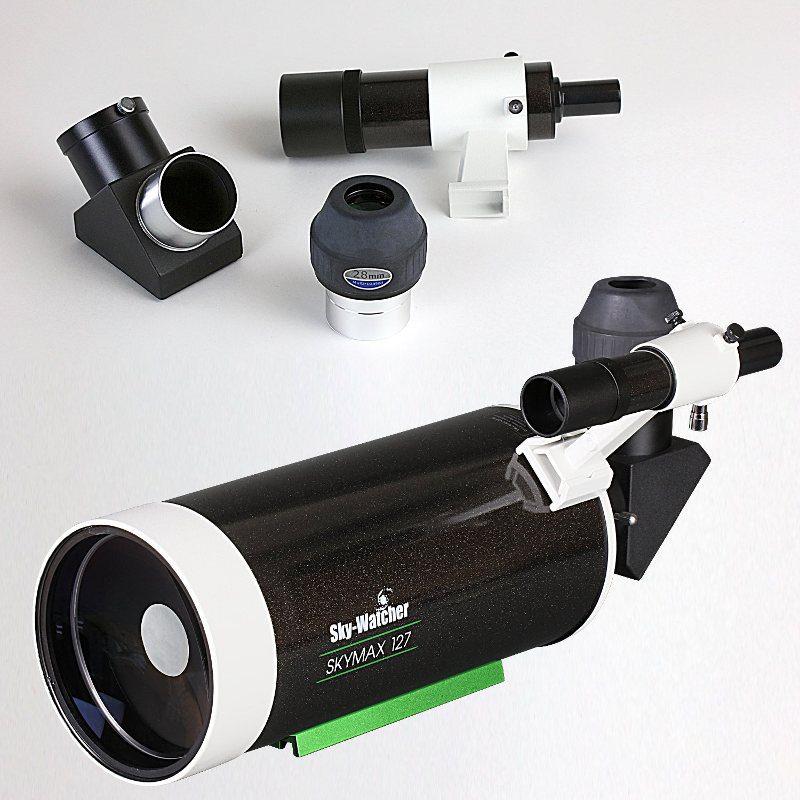 Sky-watcher is another popular name in the telescope biz. Astrophotographers can surely get a bang for their buck with this telescope because of the crisp images it produces. Even on the darkest nights, stargazers can definitely see planets and stars thanks to a coated corrector plate.
Technical specs and inclusions:
Borosilicate primary mirror
Vixen-style dovetail
2-in 28 mm eyepiece
90-degree star diagonal
6×30 finderscope
Price: $844.60
Buy it on Amazon here.
3. Vaonis Stellina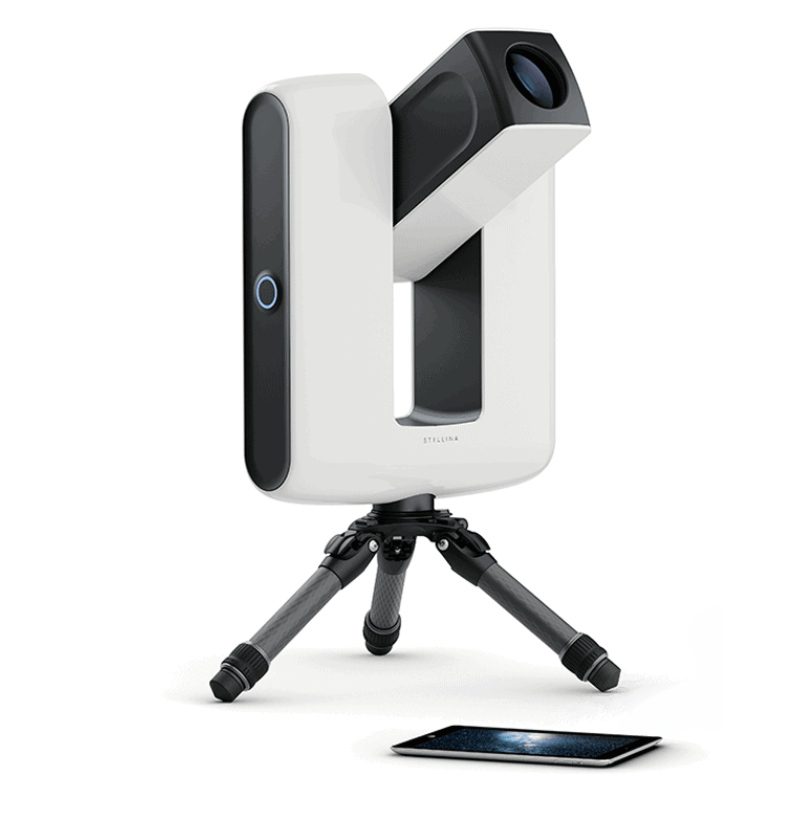 Although many stargazers swear by traditional telescopes, The Vaonis Stellina changed the game on its release. It's an automatic telescope that takes photos of the sky for you. You can see beautiful views of deep-sky objects like galaxies and nebulae. Plus, you'll even get a better glimpse of the moon.
Unlike most telescopes, the Stellina isn't heavy. It's so small and light you can pretty much bring it anywhere. However, it being an automatic telescope means you will have to pay a much higher price than its competitors. Still, it's considered one of the best telescopes in 2022.
Technical Specs and inclusions:
5 hours of use
Tripod
80 mm aperture
400 mm focal length
3096 x 2080 px images
Price: $3,999
Buy it on Adorama here.
4. Celestron Starsense Explorer DX 130AZ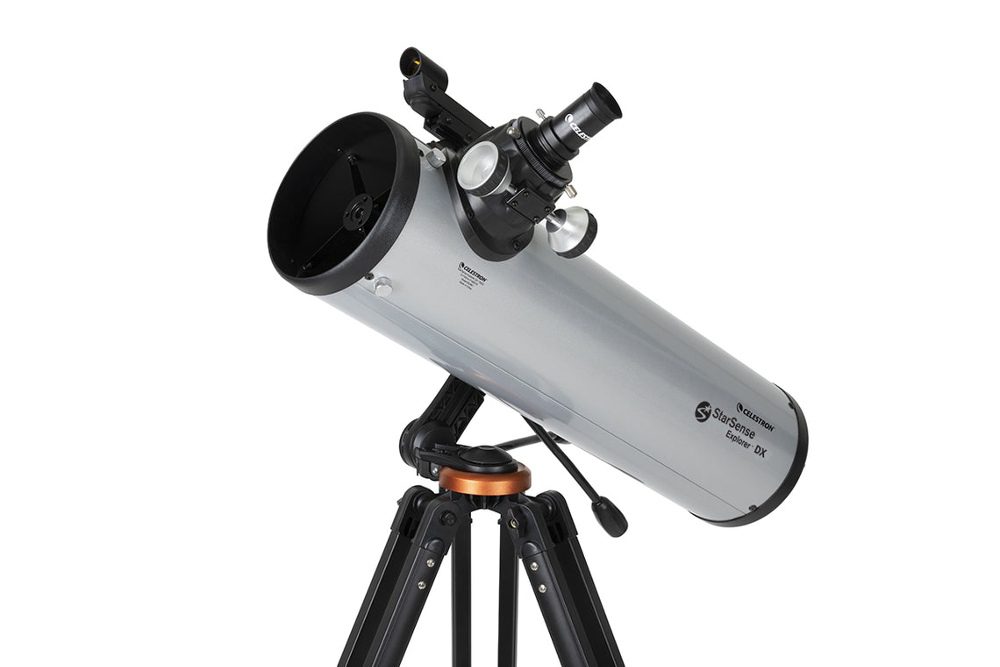 Here's another Celestron that made this list. But what makes the Celestron Starsense Explore DX 130 AZ different from the AstroMaster AZ? You can connect the Starsense Explore to an app, and it tells you the locations of certain stars in space. Plus, you'll know what stars and planets are in the sky, depending on where you're pointing this telescope at.
The app is compatible with all iOS and Android devices.
Technical Specs and inclusions:
130 mm optical tube
two eyepieces (25 mm and 10 mm Kellner eyepieces)
Red dot finderscope
Smartphone dock
Tripod
Price: $449
Buy it on Amazon here.
5. Orion SpaceProbe II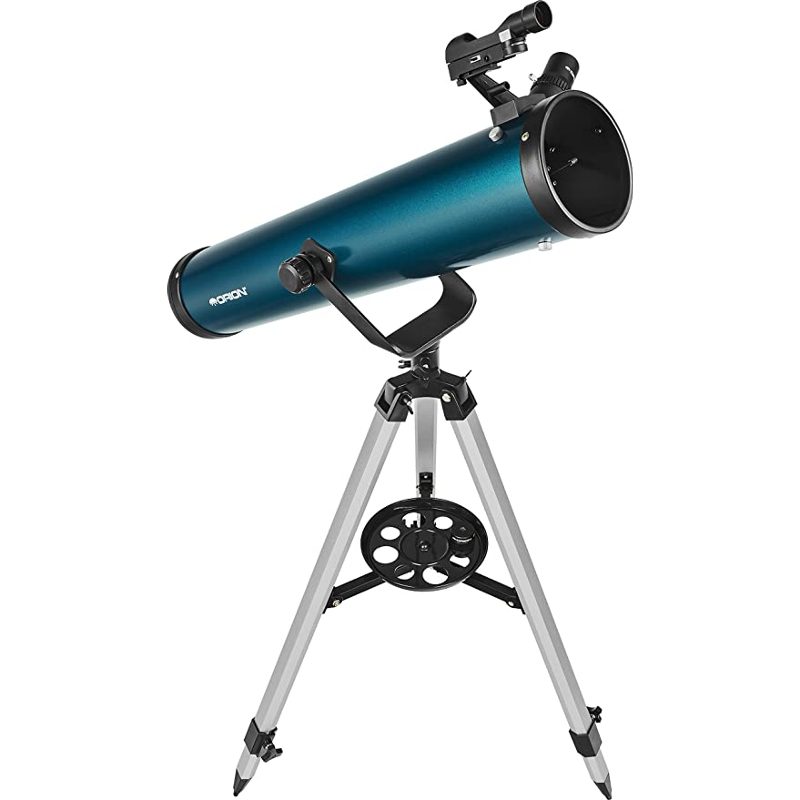 If you want another beginner-friendly telescope, the Orion SpaceProbe II is one of your best options. It's one of the most affordable telescopes, and kids and adults can use the SpaceProbe II to navigate the skies and watch stars and planets. You can even see a better view of the Moon, Saturn rings, and Jupiter's moons!
Technical Specs and inclusions:
76 mm aperture reflector
Tripod
Two eyepieces (both Kellner eyepieces – 25 mm and 10 mm)
Red-dot reflex sight
MoonMap 260
Price: $89.99
Buy it on Amazon here.
And for other stories and news, read more here at Owner's Mag!
Netflix reveals account sharing struggle; to launch "add a home" as potential fix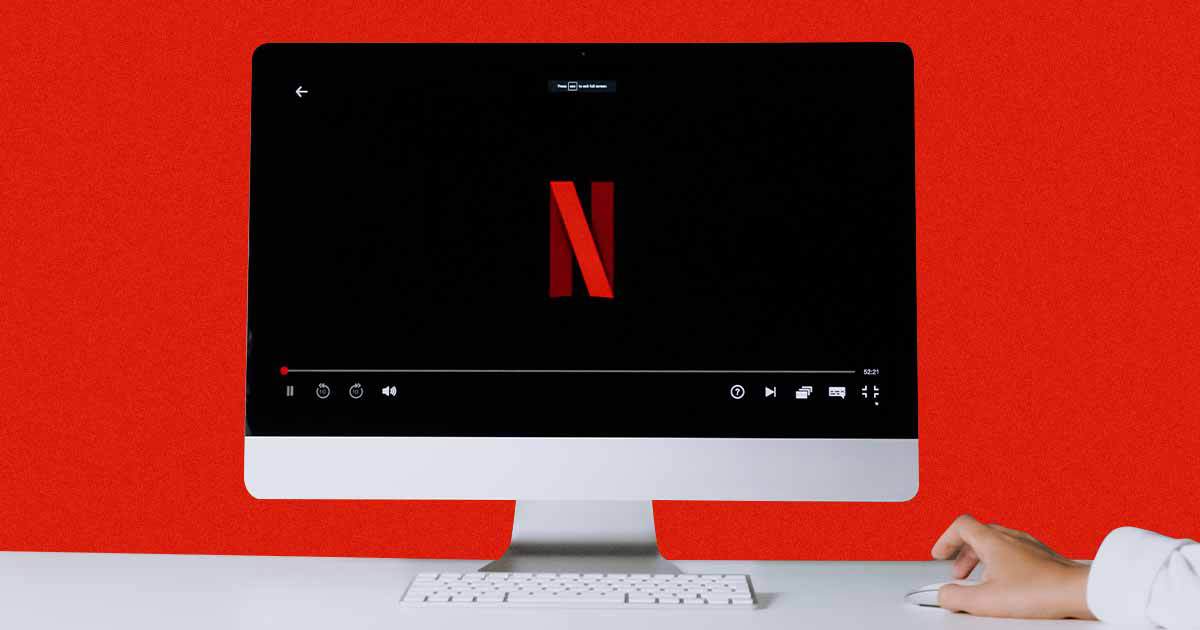 Netflix is one of today's most influential companies. It has changed how we consume content and made us question what we want from our entertainment experiences. With its library of TV shows, movies, and documentaries available on demand across all media platforms, from mobile devices to TVs to computers, Netflix has become a go-to option for anyone wanting to watch their favorite shows on-demand.
With over 100 million subscribers, Netflix has become a household name in the entertainment world. However, Netflix has been experiencing some problems lately. The company has announced that its subscriber growth rate is slowing down and that they are losing subscribers more rapidly than it did in previous years. The culprit – Netflix account sharing.
Chengyi Long, Netflix's Director of Product Innovation, announced in a press release in July that they've worked hard to build a streaming service over the past 15 years. And though it's great that members love Netflix movies and TV shows they want to share more broadly, the widespread account sharing between households goes against their long-term ability to invest in and improve their service.
Netflix account sharing occurs when one person shares access to their Netflix subscription with multiple people—usually family members or friends. In this way, the person who pays for the Netflix service uses fewer accounts than they would if they paid for each account individually. It's still an expensive subscription, but it doesn't cost as much as multiple subscriptions would.
This is a major concern for Netflix because it allows people who do not pay for the service to watch movies and TV shows at no additional cost. If this Netflix account-sharing practice continues, the company is apprehensive about how it will affect the company's growth rate because it means less money coming into their system. It also means fewer people are paying for subscriptions, which means less money is coming into general circulation.
The bottom line is that Netflix must ensure that its subscriptions are maintained, if not exceeded, to continue growing at their current rate.
Netflix Account Sharing Feature: 'Add a Home'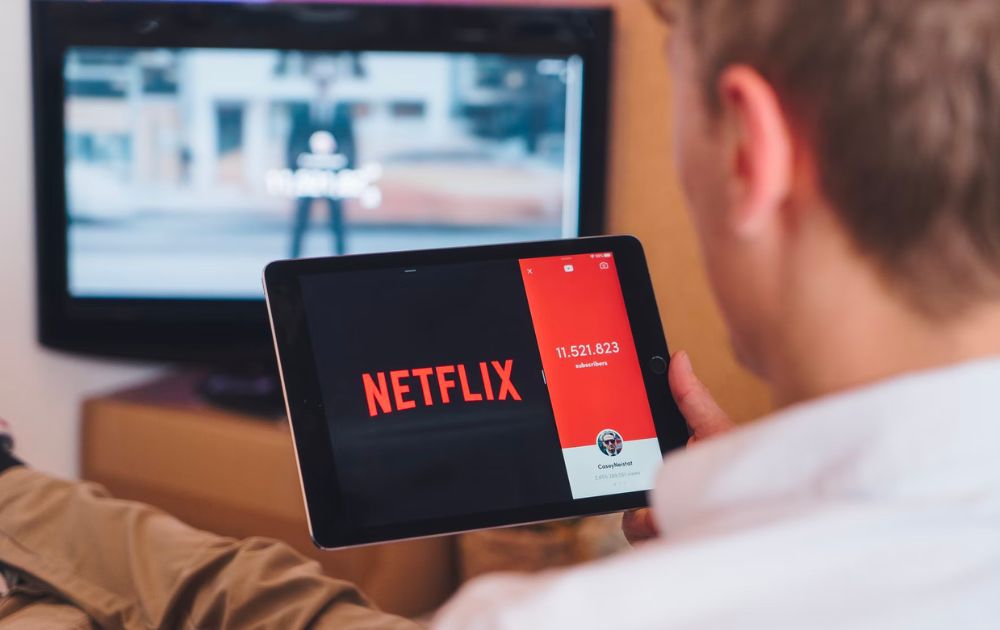 The company has been trying to crack down on this practice of Netflix account sharing for the past months. 
They already tested an "add extra member" feature in Chile, Costa Rica, and Peru in March of this year, allowing account holders on their Standard and Premium plans to have two additional subaccounts outside their household for an additional fee.
This August, they will begin testing a new feature in Dominican Republic, Honduras, El Salvador, and Guatemala called "add a home". This feature basically gives an option to add extra "home" accounts within your subscription, but for an additional fee. According to Netflix's press release, they will ask subscribers to pay an extra – 219 Pesos per month per home in Argentina and $2.99 per month per home in the Dominican Republic, Honduras, El Salvador, and Guatemala."
All plans include a single "home" account through which you can access Netflix on any of your preferred devices. When you want to share your account with someone not from the same household or physical location, you must add extra "home" accounts.
You're probably wondering how Netflix will detect physical address variations. According to Netflix's published FAQs, the company uses "information such as IP addresses, device IDs, and account activity from devices signed into the Netflix account".
Aside from the "add extra member" and "add a home" features, which are only available in certain countries, the company has not stated whether or not they will implement a penalty for sharing Netflix account soon. Meanwhile, the type of member subscription defines the Netflix account sharing limit for most countries.
Oppo Air Glass: A Ground-Breaking AR Experiment?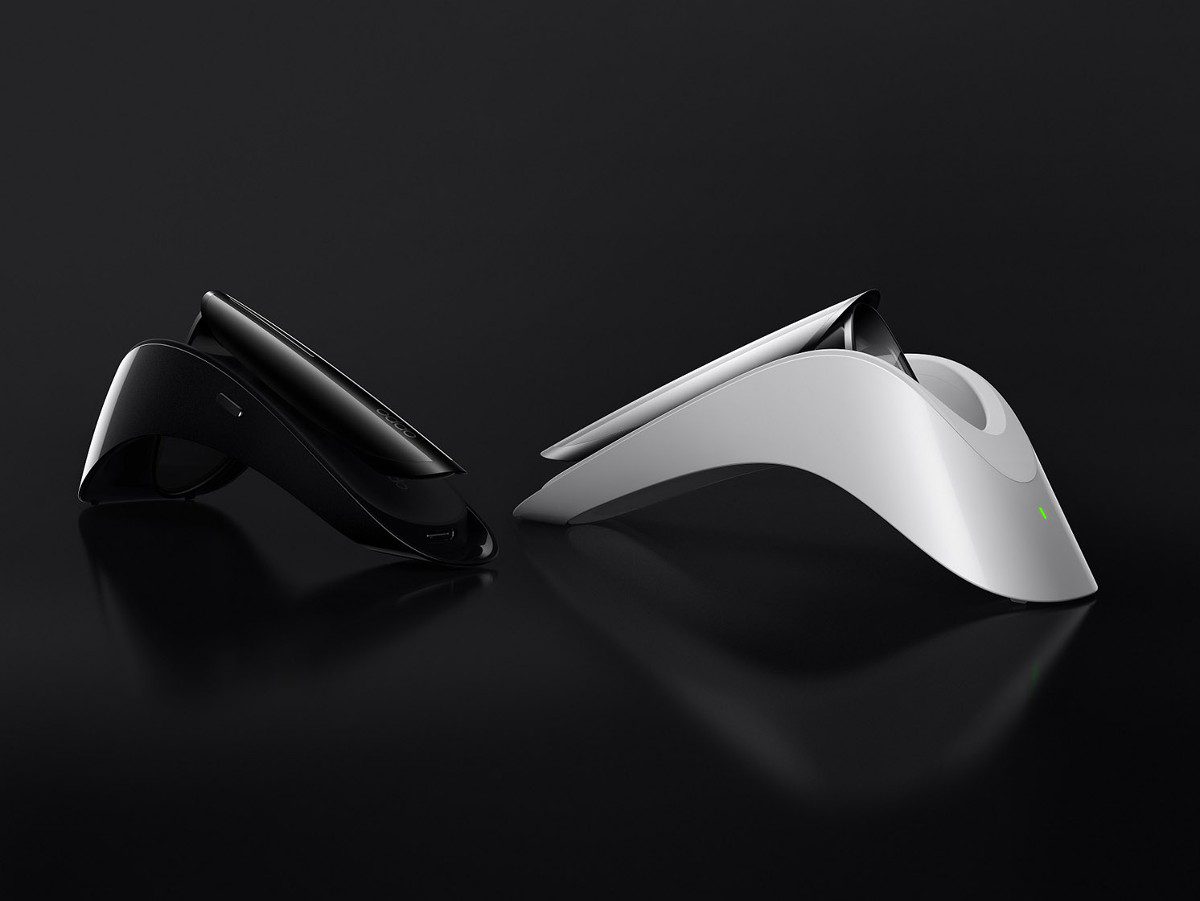 On March 3, 2022, Oppo launched the Air Glass, the company's first Augmented Reality (AR) to pair with their smartphones. However, Oppo has no plans to launch the Air Glass outside China. And they sell it in limited quantities there, where the company is already planning on replacing it with a newer version. The price of an Oppo Air Glass is relatively steep at 4,999 yuan (approximately $745). Currently, it's still more a demo than a product.
Main Features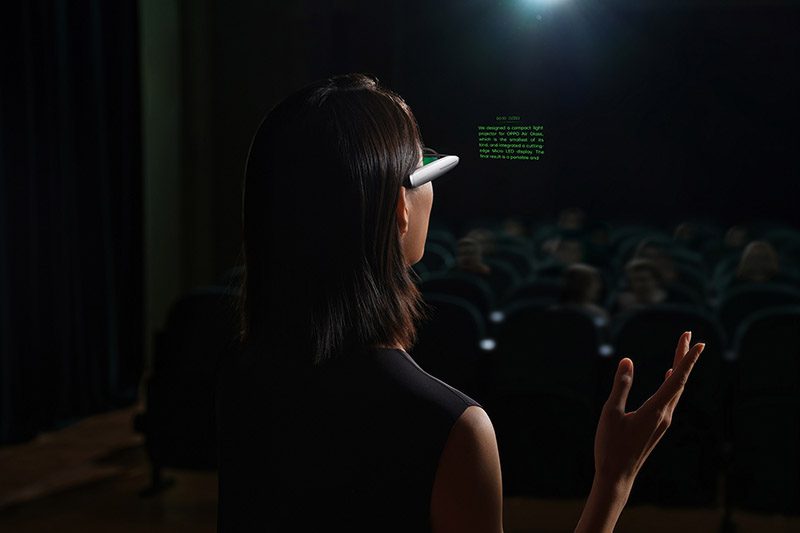 While many AR experiments focus on pushing purely technical capability, the Oppo Air Glass accepts some clear hardware limitations to play with an exciting form factor. Adi Robertson of The Verge tested a set of glasses and a matching smartphone. Robertson found a design idea so obvious and still needs more improvement.  
Augment Reality is a spectrum, and the Air Glass is considered a "simple notification machine" aspect. It differs from those realistic holograms in products such as Microsoft HoloLens.
Below are some of the noticeable features of Oppo Air Glass:
The device is a single lens with a microLED display. The display can have a staggering peak brightness of up to 1400 nits!
The powerful Spark Micro Projector shows all the dual Sapphire crystal glass information.
Oppo Air Glass is powered by Qualcomm's Snapdragon Wear 4100 SoC.
This innovative device is equipped with Wi-Fi, Bluetooth, and GPS with in-built speakers and microphone.
This device can turn into a mini teleprompter. Since the teleprompter displays any text you want, you can use it more creatively.   
Currently, automatic translation is still limited to English and Chinese.
When you pair the smart device over Bluetooth with a China-only Oppo smartphone, you'll see a green heads-up display that covers a tiny but significant portion of your vision. But Robertson said she was amazed by the assumption behind Oppo's design. It is because it's a solid idea to offer lots of style options while mitigating the usual AR creepiness.
Nine years ago, Google Glass conducted a similar experiment. They invented the expensive camera and projection system and let them wear them at all times. But it looked awkward.
Other Specs and Features
Oppo's AR interface relies on widget-like applications in the form of "cards," which the wearer can manage from the paired smartphone application. It can be controlled using a touchpad on its side. Hand gestures are also supported, as is the peculiar feature of using the motion of the head to control it. Moreover, voice control is also incorporated.
Meanwhile, the Air Glass looks like an earbud for your eyes. Oppo Air Glass weighs only 30 grams, making it incredibly lightweight to wear. Users can wear it over their frames, but only two specific sizes exist.
It's a product that takes people's concerns about privacy and distraction seriously instead of trying to hide what they're worried about inside a smaller package. It also helps that this version of Air Glass doesn't have to include a camera. But Oppo says it doesn't rule the option out for future versions.
"Unfortunately, after my first few hours with the glasses, I became slightly motion-sick and developed a headache within minutes of putting them on. The discomfort seemed to improve over time, but my eyes still feel strained after wearing them", says Robertson.