Floppy Disks Are Dead – Tokyo Local Officials Say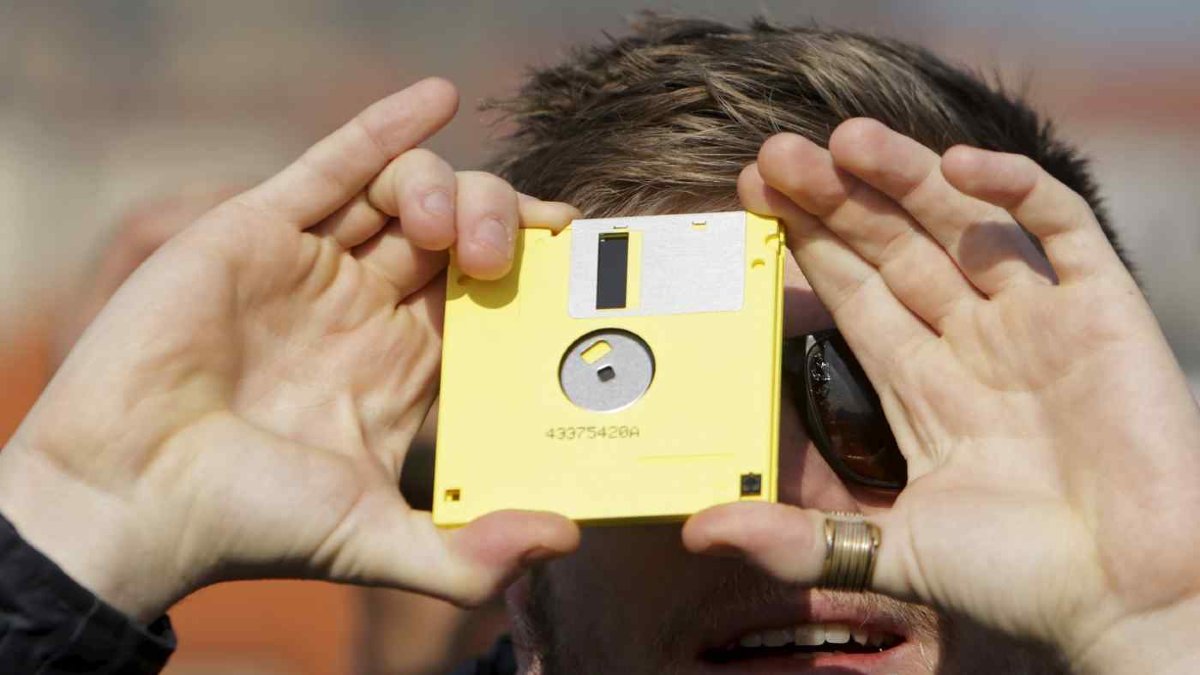 Floppy disks were popular several years ago for storing and transferring electronic data. There are three types: 8-inch floppy disk, 5.25-inch floppy, and 3.5-inch floppy. The 3.5-inch floppy disks were widely used in the 1990s and slowly disappeared in 2000. Correspondingly, many newer computers don't have floppy disk drives, making them an unstable storage medium. 
Metropolitan Districts in Tokyo are starting to eliminate the technology. A Nikkei Asia correspondent wrote that local governments in Tokyo are just starting to give up the floppy disks. Bureaucrats were more comfortable with using diskettes as file storage for many years. However, the increasing maintenance cost forced them to abandon the obsolete technology.
Tokyo metropolitan offices have been using floppy disks to store and transfer data. As the central government tries to introduce digital services, bureaucrats start to get rid of floppy disks. For example, Minato Ward completed the transition of their payment procedures into online systems in 2019. Meanwhile, Meguro City plans to transfer all its data online in fiscal 2021. On the contrary, Chiyoda City digital transition plan will take several years to complete.
But then again, officials in Japan's capital are still reluctant about the change. Eliminating this technology would only bring new challenges toward complete modernization pursued by the central government.
The Meguro City Transition Plan
Yoichi Ono, public funds manager for Meguro City, said that the disks "never broke and lost data." They have used floppy disks for many years for storing financial data. Employee payrolls are saved on these floppies, and then staff will physically go to the bank to process the transaction.
Surprisingly, this system continued even after diskettes were no longer available in the market. Sony stopped making them ten years ago. Tokyo officials did not worry about this for two reasons. Firstly, floppy disks are reusable, and they have plenty on hand. Secondly, systems upgrading is not one of the priorities of the conservative bureaucrats. 
In 2019, Mizuho Bank, one of the biggest banks in Japan, informed the city that it would charge 50,000 yen ($443) for the physical storage fee. The bank explained that it is no longer practical to maintain floppy disk drives, which read data from floppy disks. Bank officials said that it poses more risk of lost data compared with online banking.
The proposed allocation of an estimated additional $5,000 a year urged the officials to switch to online transactions. Yoichi Ono believes that the changes might help them work more efficiently. Each department does not have to store files in the floppy disks and carry them around when exchanging data within the organization.
What will happen in Chiyoda City?
The transition for Chiyoda District in Central Tokyo is part of the plan to revamp its internal systems by 2026. The authorities want to assist the residents in accomplishing paperwork even without going to the community office. We're already in the 21st century, yet many people in Tokyo still have to visit the community office for things that could possibly be done online.
The city aims to improve the quality of services. It will also lessen the workload of their employees. However, the district's digital transition plan will take years to complete. According to Chief Accountant Shogo Hoshina, many things should be considered, including minor details.
Japan's challenges in leaving old practices behind
Despite being a leader in technology and innovation, Japan finds it difficult to achieve total digital transformation. It is because of the opposition from local authorities against the plans to modernize the current system. Just like what happened in Minato, Meguro, and Chiyoda. The conservative mindset of leaders and the society as a whole hurdles the sudden shift to new solutions.
Civil servants also opposed an attempt to get rid of fax machines. Taro Kono, the minister responsible for administrative reform, said in April 2021 that the government ministries and agencies in Kasumigaseki will switch to email. He added that it is impractical to use fax machines during the pandemic since most Japanese employees work from home. They need to return to their offices to send and receive faxes. 
However, government officials defend the fax machine, claiming that it would be impossible to abolish. The officials worry about the security of their communication, contrary to the trend that major organizations worldwide communicate via encrypted messaging and email.
Likewise, the proposed elimination of using personal seals to authorize documents was also opposed by the citizens. The use of Seal or often referred to as Hanko has its deep connections to Japanese culture. It could be one of the reasons why the public is against the idea of digitizing contracts and other legal documents. 
Tokyo authorities are not the only ones who took some time to eliminate the floppy disks.
The US Air Force has been using the 8-inch floppy disks to launch nuclear missiles until 2019. In June 2019, the Strategic Automated Command and Control System moved its storage component from floppy disks to a highly-secure digital storage solution. The old command center relied on 8-inch floppy disks and a 1970's mainframe computer. Hackers cannot attack the unique system because it does not have an IP address.
Here is another proof that the archaic removable storage isn't dead yet. It helps update aircraft information. In a report by The Register last year, Boeing 747-400 still uses 3.5-inch floppy disks to load navigational databases. Although the model was no longer available in 2009, it is still operational for some airlines. 
Final Thoughts
Technology has drastically improved in terms of data storage and data transfer. From floppy disks to USB sticks to HDDs, its capacity has evolved into storing up to 2megabytes only to hundreds of terabytes of data. Then came the cloud storage that offers unlimited storage and requires less physical storage space. With this ongoing trend, most of us might think that floppy disks are gone, but they are still valuable for some users.
The Shift Towards Banking-As-A-Service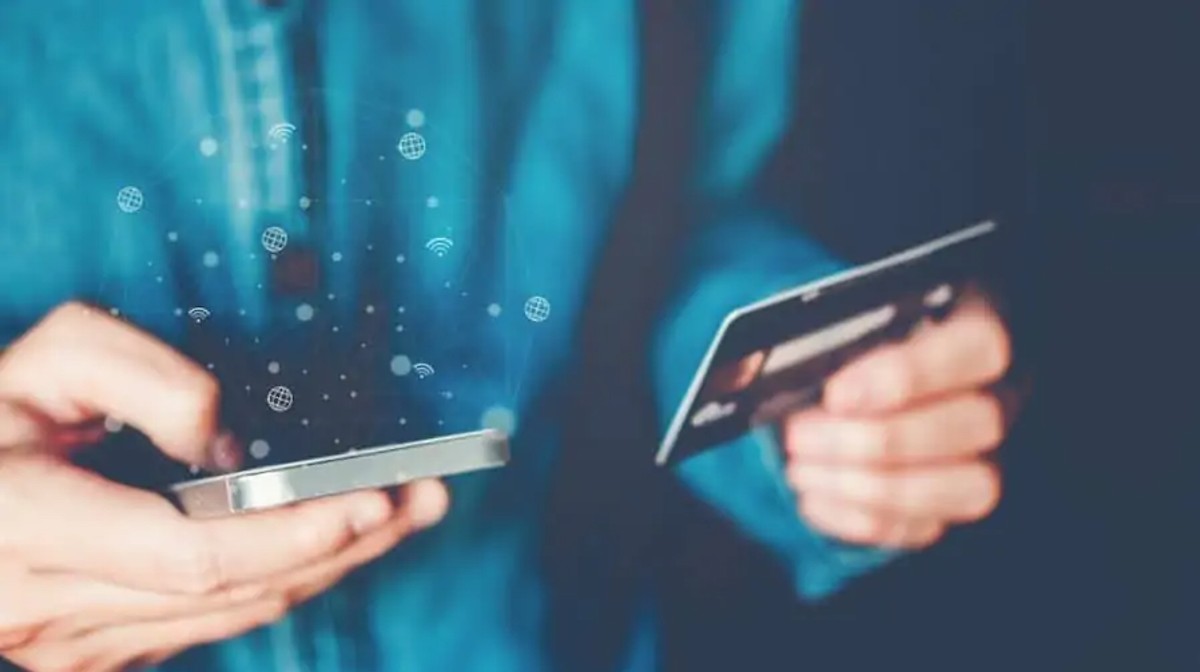 The changing times and the pandemic have created a significant shift in how we bank. In addition, our expectations from banks have also differed through the years. The digitalization of the financial services industry has furthered the plan to get free access to banking data. This is in connection with the Open Banking initiative and the dramatic rise of fintech companies and neo-banks.
The market space that the traditional banks once dominated has now given new players the opportunities to compete alongside them. Indeed, the commoditization of bank services has inevitably begun.
A void to connect banks and these new players has been filled in the form of banking-as-as-service (or BaaS for short) providers. It's only logical that a service such as this emerges. It's the order next in line to streamline the customer experience and provide products that are built to engage the modern world.
What exactly is banking-as-as-service?
The easiest way to explain what banking-as-as-service is is through a few examples, these are:
Bank accounts
Lending systems
Credit card payments
The digital world is changing the relationships of brands and businesses with their customers. It is rapidly shifting and improving that even non-bank companies have already integrated financial services to their customers. Established companies such as Walmart, Apple, Uber, or Amazon have already been doing this to add value to their products and services.
Why businesses should take the banking-as-as-service opportunity
To those in the know, banking technology is a complex matter. Developing it from the ground up can be laborious and expensive. Add to that the challenge of getting a bank license which turns off those trying to get in that niche. What banking-as-as-service does is to connect businesses with banks that take care of the requirements and provide the technology they need to provide financial services through a slew of digital channels.
This process will make banking services more engaging and less transactional. Businesses can now integrate services throughout the buying journey without redirecting them to a different platform. This means customers will no longer do the rigamarole of going from one channel to another. They will get what they need when and where they need it.
And statistics show that it is working. Buy Now, Pay Later (BNPL) services are steadily climbing at a rate of 39% per year for approximately 10 million Britons making their online purchases. 
What now for traditional banks?
Since traditional banks have little appetite for risks, they weren't built to handle the demands for embedded finance. BaaS companies make it faster and easier for fintechs and other companies to increase their offerings by embedding digital banking services directly into the purchase. Instead of seeing this as competition, traditional banks should collaborate with BaaS to benefit from this embedding.
What can Banking-as-a-service do?
With the help of banking-as-a-service, new players in the finance industry will have the capability of targeting niche communities and coming up with slimmer product sets. Also, the solutions that BaaS offers can give valuable insights to businesses on how they can improve their products or services. They will have the much-needed data to learn about industry trends, saving and spending behaviors, and general engagement with their offerings.
All these means that businesses can have more information on how they can improve the overall customer experience. This also means companies can deliver products and services that are more targeted towards the right customers. The possibilities that banking-as-a-service offers are endless in terms of innovation in the banking and financial services market.
Playrcart Gives You What You Want – Immediately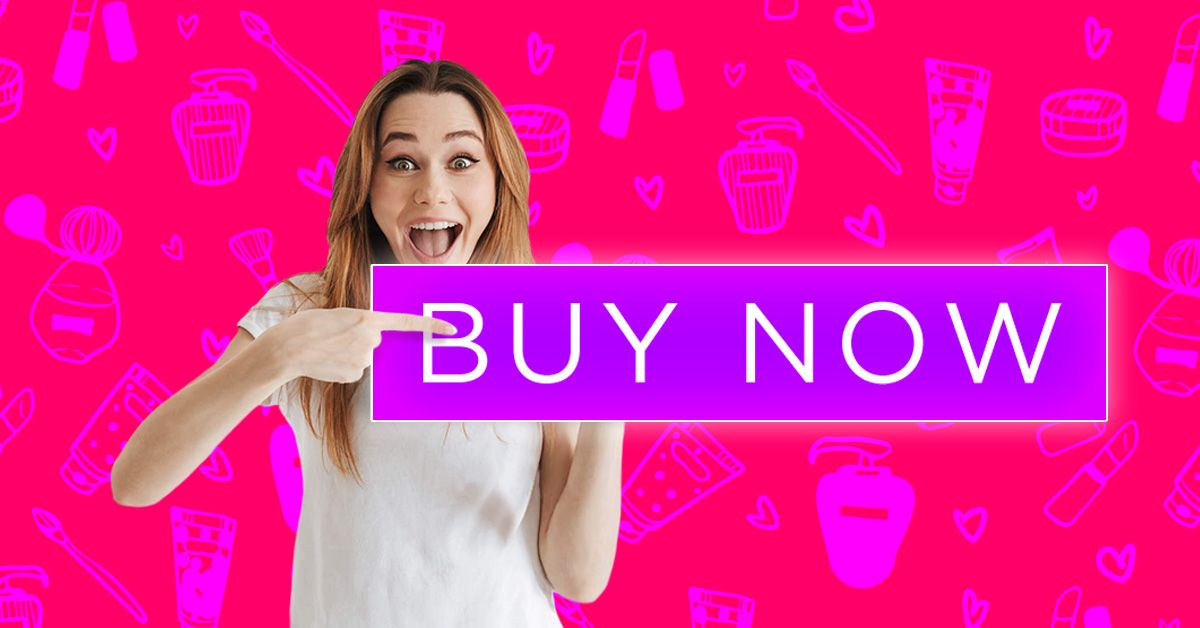 We've all watched ads and immediately thought, "I want that. Right now." Some of us wish we could jump right into the TV and into that sexy Ford F-Series quicker than we can have a second thought. But how many of us have gone to make a purchase only to be discouraged by the needlessly complicated payment process? "Too many," says UK-based startup Playrcart.
"We believe this is the future of advertising."
Founder Glen Dormieux, along with CTO, Richard Mason, created Playrcart born of that very frustration.
"What we're seeing right now is fairly traditional – they're doing the same thing time and time again."
Currently, when viewing an ad, you have to go through several pages in order to complete a purchase. How many sales are lost in that time-consuming process? "Too many!" say business owners in a Mr. Krabs-esque demeanor.
How Does Playrcart Work?
Playrcart has designed its platform to convert digital assets into instant transactions within the ad itself. How is that possible? Technology, stupid.
"You can actually make the transaction go directly within the asset itself. So you engage with the ads, you interact with the purchase within the ad without ever leaving that same piece of content."
"It effectively dilutes numerous clicks that you normally have to navigate through. The average of reduction clicks is about 75 percent."
With Playrcart, you can watch the trailer for a new Spider-man movie and buy tickets before it's even completed. You can schedule a test drive in the Ford F-Series as you're watching a professional drive it on a closed course.
Consumers will now have the option to purchase something when their emotional response to an ad is at its peak. You can see an ad for a major event and as you're riding that emotional wave you click and purchase tickets. As the ad concludes, you can emotionally conclude with it – satisfied.
You can see Playrcart's technology in action here. 
Playrcart is capitalizing on our instant gratification society, and they're doing it with modesty and innovative advances in technology.

"We want to hit them instantly while you've got their attention."
Slingshot Aerospace Launches Communication Tool After Acquiring Stellatus Solutions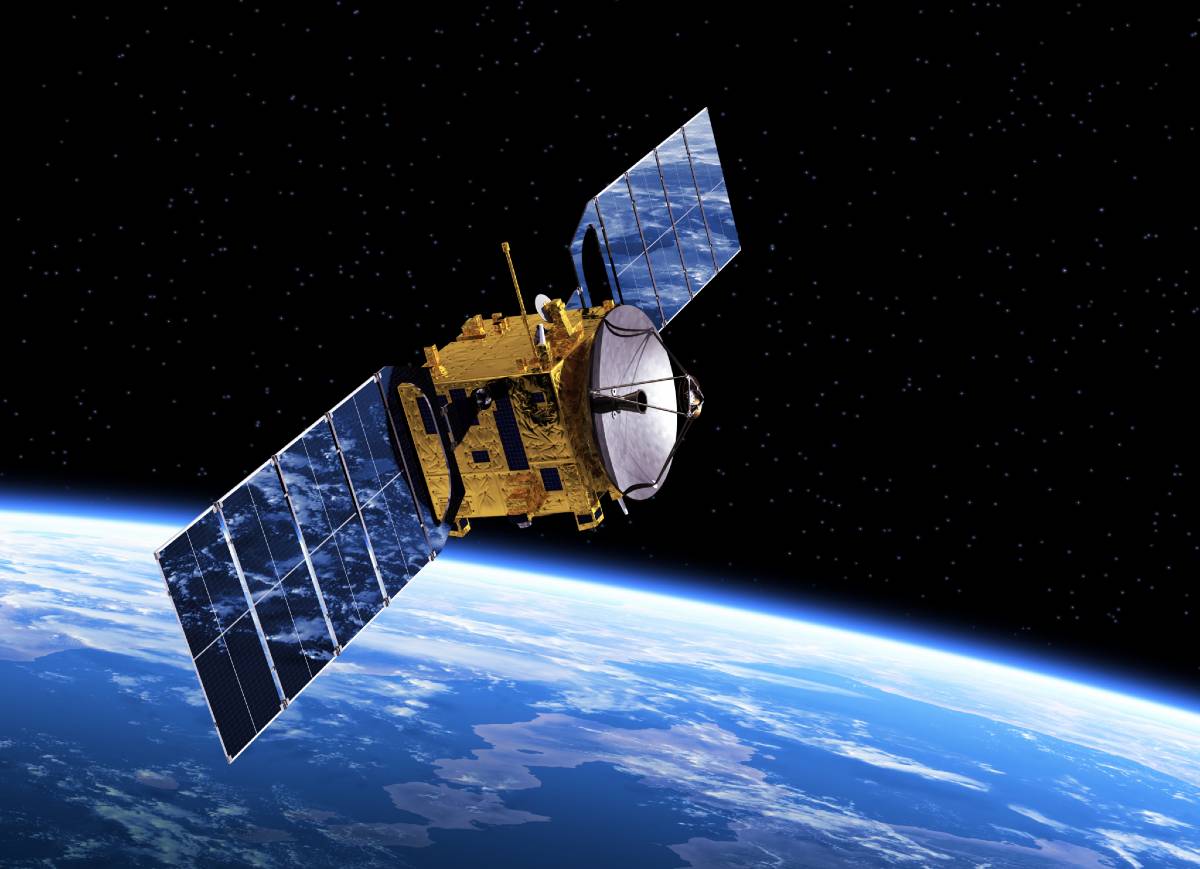 On Aug 18, 2021, Slingshot Aerospace acquired Stellatus Solutions. Initially, Stellatus was a project by the Department of Defense (DOD) Hacking for Defense Program. When they learned the problems faced by satellite operators were true, Holly Highfill and Kishen Ragunath eventually founded Stellatus. But months after its establishment as a company, the acquisition helped Slingshot Aerospace build their new tool: The Slingshot Beacon.
Let's learn more about the acquisition and what it means for Slingshot Aerospace and the space industry.
The Stellatus Solutions- Slingshot Aerospace Acquisition: A Background
Before Stellatus Solution became part of Slingshot Solutions, Stellatus was a project by University of Chicago students to make communication easier between operators. This project aims to minimize the number of collisions among the 400 satellites in orbit. The number will be 200x more by 2030, with an expected number of 115,000 satellites in space.
At first, the students believed it was a theoretical project. But when they learned that satellite operators had communication issues, this motivated them to create the startup. It didn't take them a year to get acquired by Slingshot. After all, their tech would be critical for one of their Slingshot Aerospace's products, the Slingshot Beacon, announced by the startup in Aug 2021 as well.
The launch of the Slingshot Beacon was possible with the data and intellectual property Slingshot obtained from Stellatus. Holly Highfill and Kishen Raghunath, co-founders of Stellatus, are onboard Slingshot Aerospace. Highfill will have the position of Director of Customer Engagement and Strategy, while Raghunath will be Director of Finance and Strategy.
What is Slingshot Aerospace?
Founders Melanie Stricklan and Thomas Ashman know that space-related ventures have boomed over the past few years. Plus, they're also Air Force vets, so they have more intelligence on the matter, especially satellites.
Not only that, there are communication issues in space. And it's a problem. For one, it can be difficult to obtain data due to conflict. Plus, satellite operators may face challenges in analyzing data. Moreover, with high competition, the operators can't get real-time and comprehensive information due to the number of satellites above. And it's crucial they have relevant and complete information to determine the location of a satellite. Hence, satellites won't crash.
To solve this problem, they collaborated with David Godwin. He's a satellite architect, and with his knowledge of satellites, the trio can respond to the current communication problems faced by operators.
What does the acquisition mean for them?
The Slingshot Beacon, the product released in Aug 2021, is their new communications platform. The cutting-edge tech will help detect collisions and provide centralized communication and coordination. Plus, operators will know about maneuvers and other satellite-related functions.
Slingshot Aerospace has also collaborated with Numerica Corporation to help them with data and analytics.
The company got inspiration from the guard channels, which is a frequency monitoring only maydays and calls for help. With this in mind, they can aid organizations in monitoring their space objects and orbits. In addition, it has a few functions:
Operator contact info
Environmental anomalies reports
Alerts for planned maneuvers
Ephemeris sharing
Conjunction data messages
OneWeb, Orbit Fab, Spire Global Inc., and other companies will have the privilege to try their tool first. With the Slingshot Beacon, operators can communicate in one platform, which will allow them to access data easily. Based on the press release published by the startup, it ensures safety and transparency. Not only that, but it will prevent possible collisions.
Moreover, their tool ensures that data is digestible, accelerating decision-making and helping the public and governments build confidence.
Orbit Fab, in particular, has expressed its excitement over the use of Slingshot Beacon. They're the Gas Stations in Space, and the tool will help streamline communication for them.
Features of the Slingshot Beacon launched Q3 2021:
File sharing
Live and historic data processing
Collaboration (internal and external)
Workflows with automation tools for risk screening
Third-party plugins and integration
Data capture and upload and download of customer ephemeris
Easy onboard
End to end security
Built-in compliance
AWS cloud services
For more news, read more stories here at Owner's Mag!