A Life-Size Ghostbusters Proton Pack Collectible That You Can Buy from Hasbro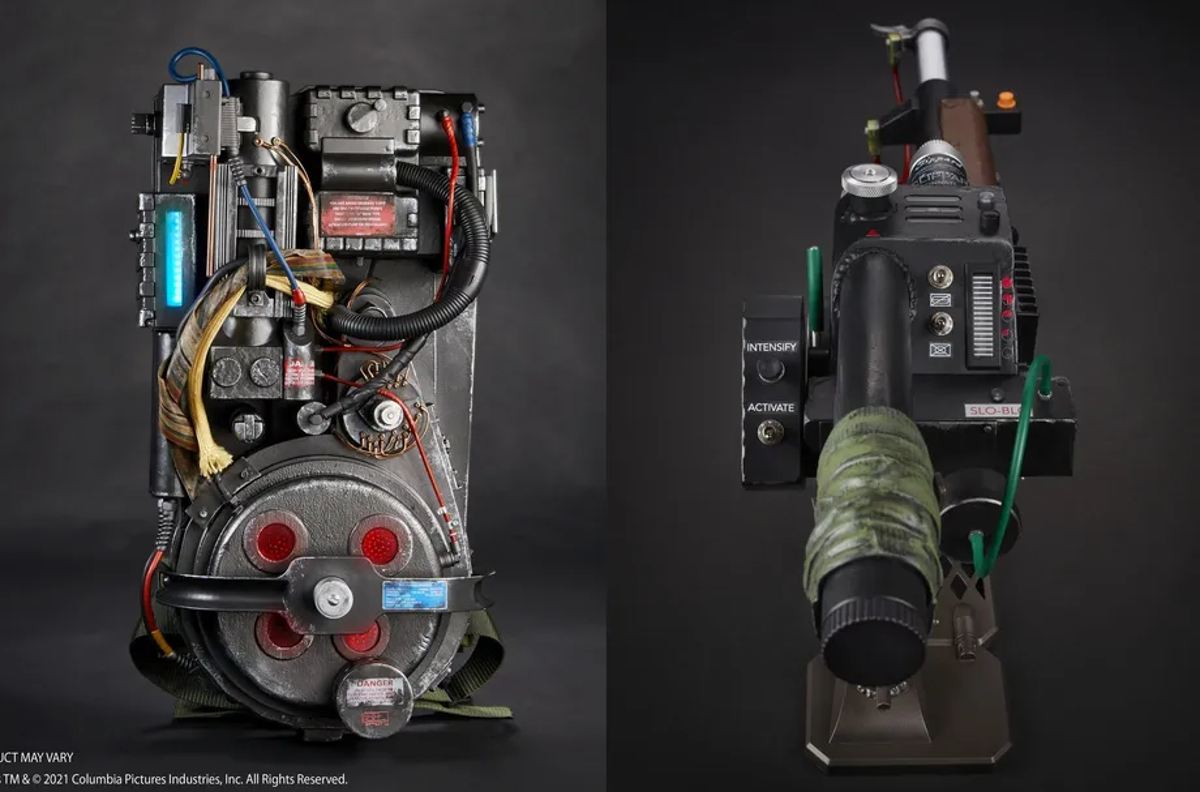 Is there something strange coming to the neighborhood? Yes, there is, because Ghostbusters: Afterlife is finally opening in theatres worldwide on November 19.
The film is a sequel to the 1980s classic helmed by Jason Reitman. Director Jason is the son of the original Ghostbusters director, Ivan Reitman. As a fan, I bet you have always wanted your own Ghostbusters Proton Pack. Fret not, Hasbro partnered with Sony Pictures Consumer Products and Ghost Corps to offer a new item to you. Discover more on his exciting merchandise in the rest of the story.
Hasbro is known to be one of the largest toy makers in the world. Coinciding with the opening of the much-awaited follow-up of Ghostbusters, they designed a toy for grown-ups. It is called the Ghostbusters Plasma Series Spengler's Proton Pack in the innovative Haslab. Haslab is the crowdfunding platform of the company that allows the fans a glimpse of their upcoming products.
Hasbro Ghostbusters Plasma Series Spengler's Proton Pack is patterned after the 3D scans of the actual prop from the movie. It is intended to allow the fans to enjoy the easiest and most cost-effective roleplay experience yet, for $400.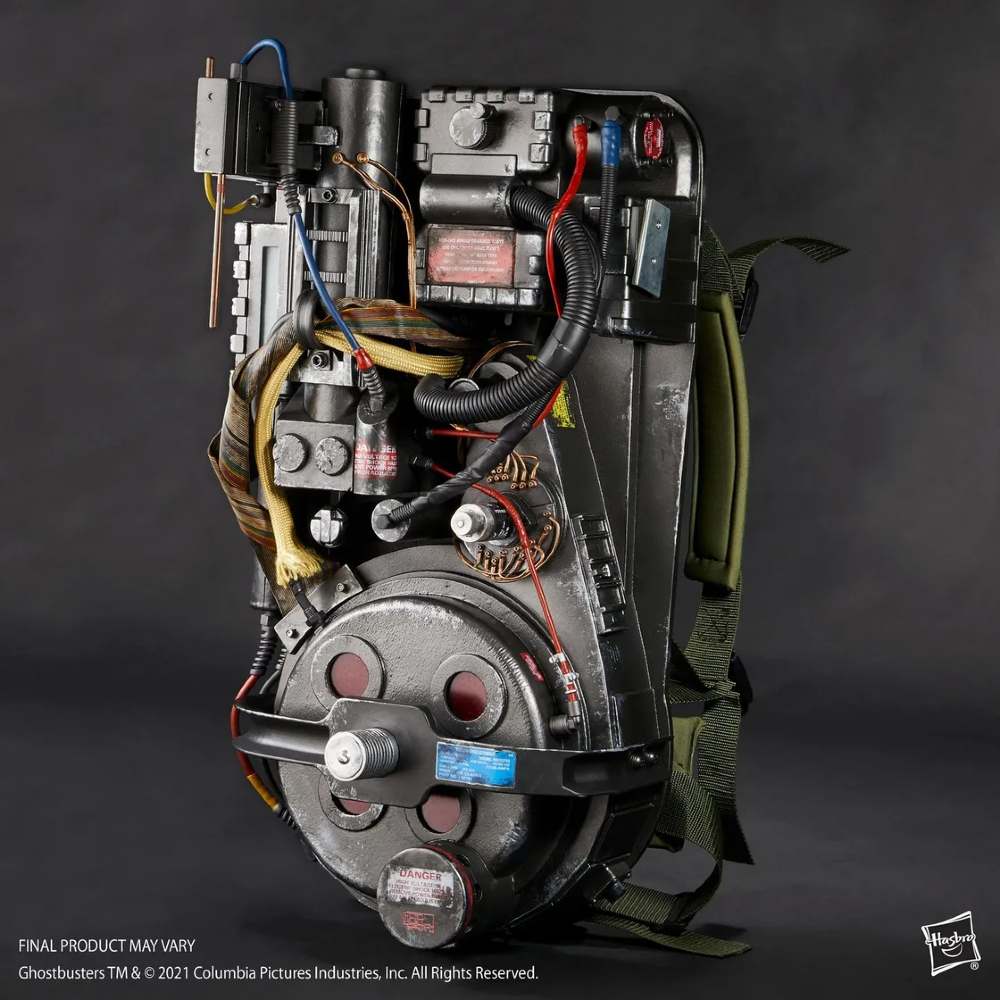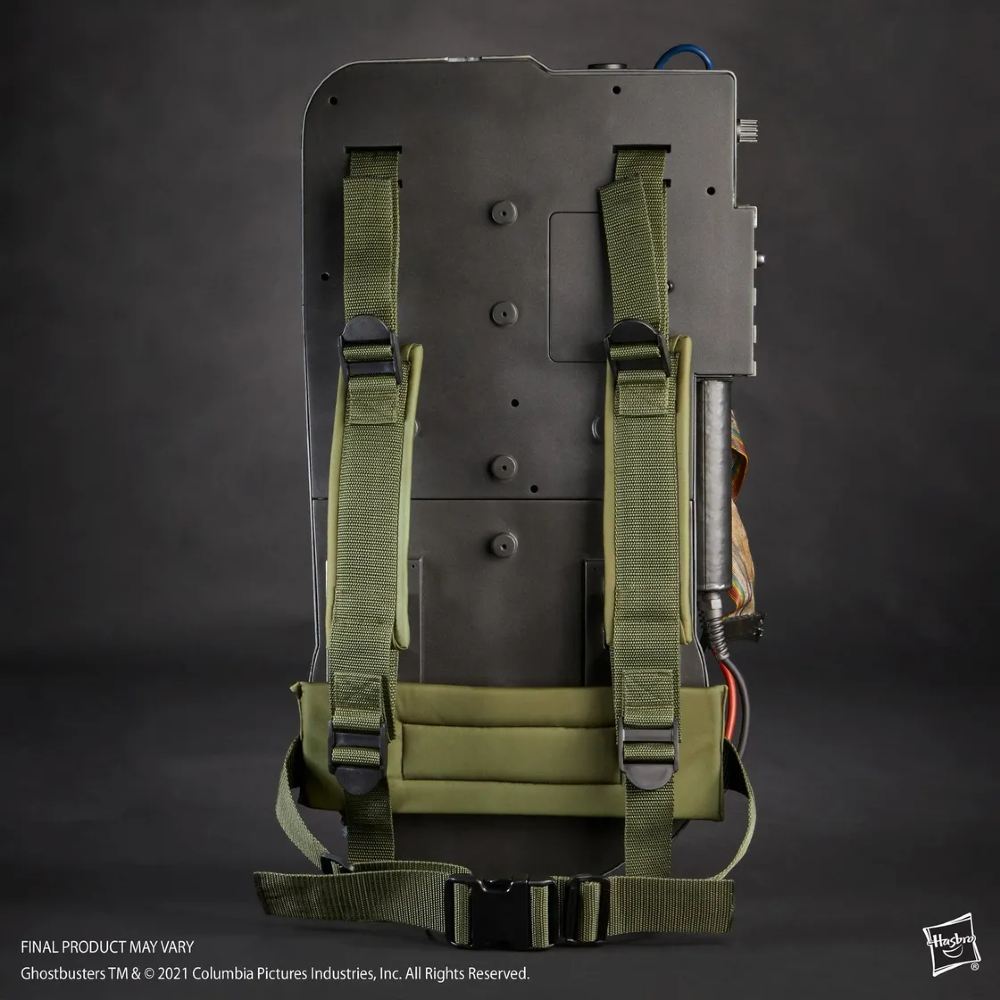 Features of the Ghostbusters Proton Pack
The first-ever, 1:1 scale, mass-manufactured, modular, and lightweight proton pack includes the following features :
It comes with lights, sound, and a motor for interactive roleplay and recreating iconic scenes from the movie. 
There are two modes of play featuring lights and sounds from the 1984 Ghostbusters and the 2021 Ghostbusters: Afterlife movie, interchangeable through a switch. 
Movie-accurate details include a booster, power cell injectors, shock mount, bumper, and even a cyclotron that you can open and dismantle.
It also has a set of shoulder and belt straps so that you can wear it. 
It is also compatible with the Ghostbusters Plasma Series Spengler's Neutrona Wand, although sold separately. You could connect the wand to the proton pack's metal V-hook. 
Hasbro says their collaboration with Sony Pictures Consumer Products and Ghost Corps brought this incredible merchandise waiting to amaze the fans. The Ghostbusters Plasma Series Spengler's Proton Pack is an iconic gadget that will stand out at any cosplay or comic con event.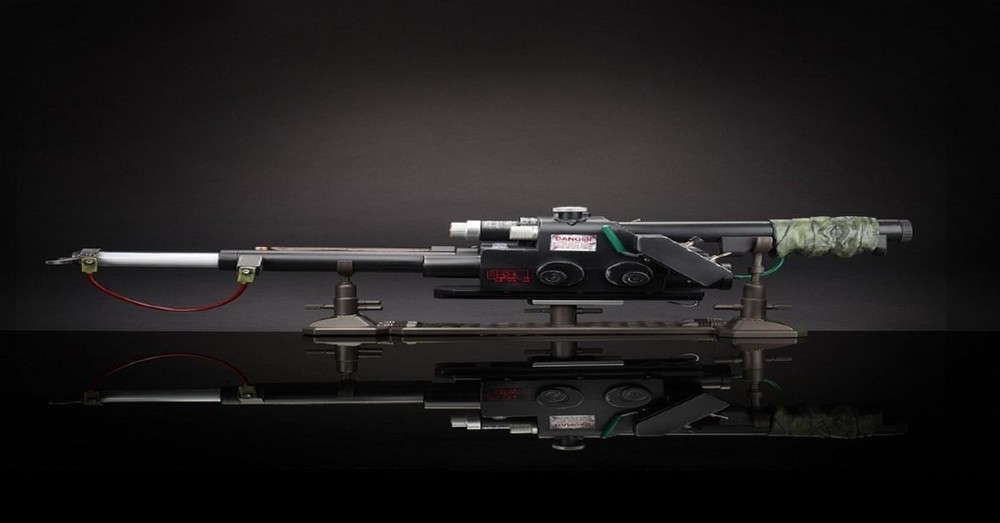 Impressions from a Ghostbusters Fan
Sean Hollister of The Verge talked to one of his Ghostbusters fanatic friends, who's been attempting to build his proton pack for years. His friend was quite impressed by the price. He said that you could quickly pay $400 for a nice Proton Pack body kit to help you build your own. Let alone a finished product with this intricate detail, and the cost of all the parts you need to achieve full effect can add up quickly. 
After all, if you purchase Hasbro's version, you will have the same as other collectors. Some fans love assembling their props. Other fans are building for scratch for a perfect replica of Han Solo's DL-44 Blaster. Tested told the story of Carson Case and Pat Matera's on creating a model of one of the props from Star Wars Episode IV: A New Hope. Meanwhile, other hobbyists out there want an excellent Star Wars Lightsaber.
In this story, Michael Murphy, a 43-year-old artist, earns a living by building custom lightsabers. Mr. Murphy started making lightsabers when he suffered a work-related injury. Back then, the internet was so obsessed with the Star Wars prequel trilogy. Then, a company called Master Replicas launched a sample for collectible saber props. His son found some photos of Master Replica merch online, and so his fascination with the stuff made him create a custom-made lightsaber.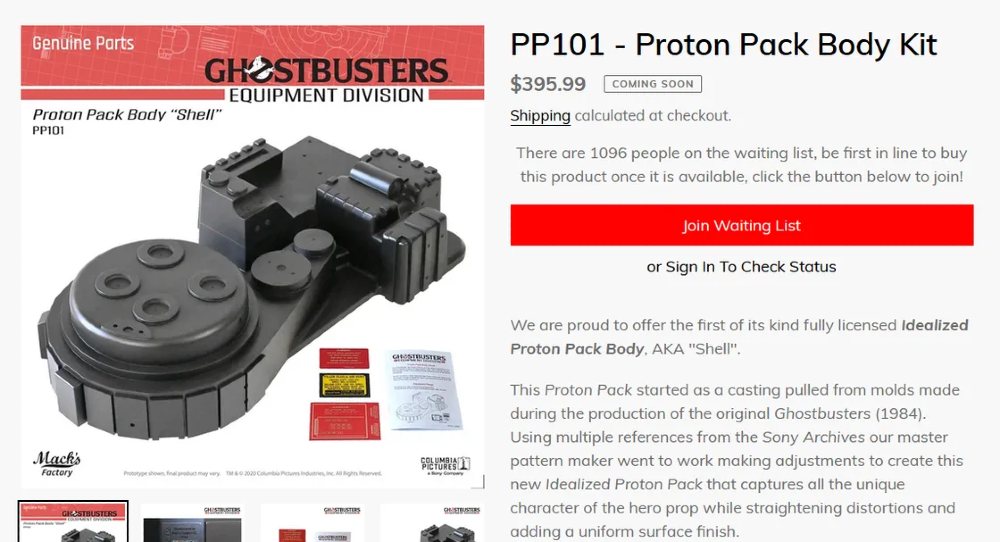 Is Hasbro Ghoststbusters Plasma Series Spengler's Proton Pack already out on the market?
Uh-uh, not yet. Ghostbusters (GB) fans have to wait for a while because this project is still on crowdfunding. All it needs is to reach 7,000 backers until December 12, 2021. GB fans worldwide will be able to reserve the Proton Pack, which costs $400. Hasbro set the pre-order to a maximum of five (5) units per customer only.
Amazingly, they have surpassed the target with a total of 8,407 backers as of this writing. A dream come true for GB fans! Now that the Ghostbusters Plasma Series Spengler's Proton Pack is fully backed, Hasbro will proceed with the shipping in the Spring of 2023. The company is planning a single production run of the said crowdfunded project. 
There are still 27 days left for Haslab Pulse's campaign, and the first unlockable tier has also been revealed with full support. With that said, they are offering an extended deal. Upon reaching 9,000 backers, GB fans will get a connection hose to attach the Proton Pack to the Neutrona Wand.
Nonetheless, it is necessary to give the fans a fully connected rig and figure for Trap or Goggles for the upcoming models. Whatever the future amendments to the Ghostbusters Plasma Series Spengler's Proton Pack, go ahead and back the project at the Haslab Pulse website. 
Explore the Haslab website further, and learn about the other two (2) active projects that Haslab is currently funding. The G.I. Joe Skystriker at $229.99 needs 10,000 backers. The offer is open for 45 days, from October 23 to December 7. On the other hand, Star Wars The Black Series Rancor, at $349, needs 9,000 backers. This project started on October 22 and will end on December 6. Both of the projects will also begin shipping in Spring 2023 if successful. 
Here's Why You Should Download an Ad Blocker Right This Second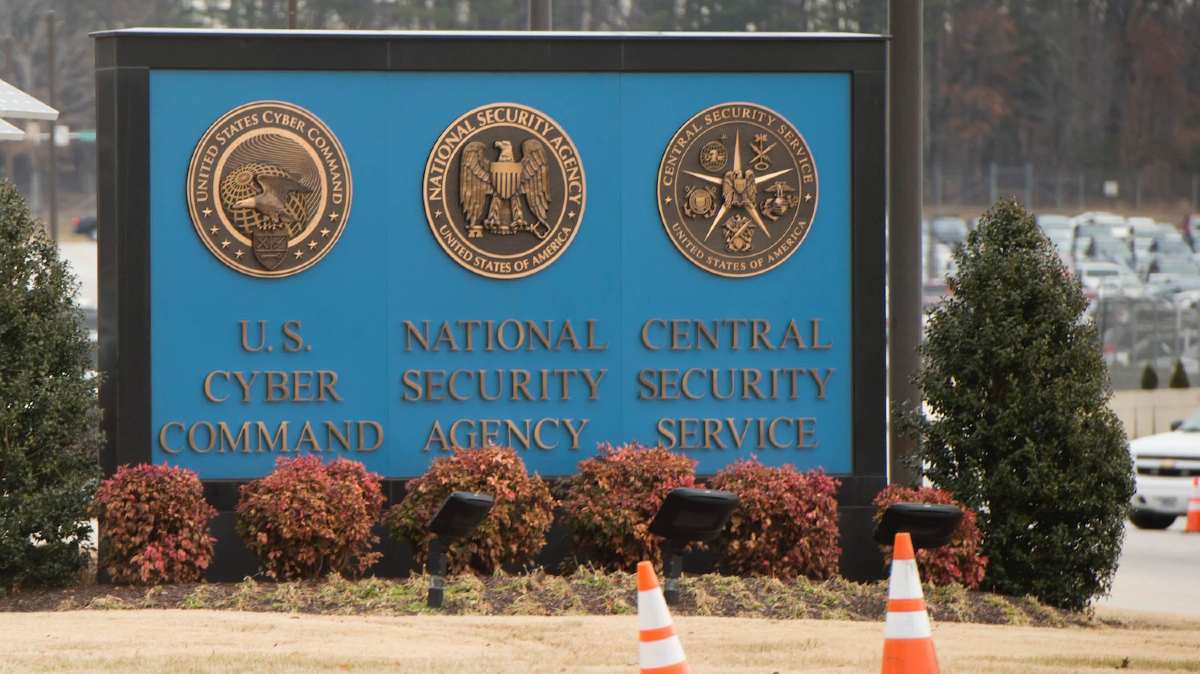 Do you also hate seeing online ads that constantly show you what you've recently searched on Google? If you hate seeing these pesky ads, you're not alone. Even the CIA and other intelligence departments in the United States are not fond of seeing those in their devices. In fact, they use an ad blocker to keep those online ads at bay. If they're using one, you should use it too.
Senator Urges Tightened Cybersecurity Policies and Use of Ad Blockers
The call to protect the United States from possible cyberattacks comes from Senator Ron Wyden. The senator addresses the letter to Clare Martorana (Federal Chief Information Officer – Office of Management and Budget), urging Martorana to help protect federal networks from surveillance and hacking done by foreign spies and hackers.
His message stems from the situation that hackers can mask malware through online ads. The senator also says in his letter that anyone viewing the ad doesn't need to click on it. The malware can attack a device, which can do the following:
Record conversations
Steal data
Wipe out data
Considering that the malware can track people's location and access data, it's possible that spies are doing the same tactics to intelligence agencies. In turn, intelligence agencies are finding ways to protect themselves from possible malware.
He emphasizes the 2018 National Security Agency recommendation that organizations should "block potentially malicious, internet-based advertisements" in the same letter. A similar recommendation was brought up by the Cybersecurity and Infrastructure Security Agency, pointing to federal agencies, in particular.
But the two intelligence agencies don't require the use of ad blockers in federal departments. However, these two agencies claim there are "enterprise-wide policies and controls" act as their ad-blocking practices. Other cybersecurity practices include "network-based ad-blocking tech" and Domain Name System information.
Other Federal Departments
One federal agency, in particular, was silent on the matter of ad-blocking, and that was the Office of Direction of National Intelligence. However, the Drug Enforcement Agency shared to Vice that they will not reveal if they have cybersecurity strategies in place. But they have noted the cybersecurity recommendations put forward by the two aforementioned intelligence agencies.
Malvertising and Bidding
This will alarm you, but many hackers participate in malvertising. This allows them to attack someone's computer by planting a malicious ad on an advertising network. However, these hackers may only do this because they have targets. Still, it can be worrying to know that this is happening. But that's not the only way online criminals or data brokers can get your data.
There's this thing called "real-time bidding," and data brokers participate in this event. Companies bid on an ad placement, and one business gets the coveted prime ad spot. However, those who participated may also obtain data, called bidstream data.
Wyden's letter to the Office of Budget and Management wasn't the first time he pointed out potential cybersecurity issues.
He, along with some senators, has written to companies like Google and Twitter. They raise concerns over the ad networks and the potential to use them for surveillance by foreign intelligence agencies. Several tech companies have responded to their letter, and they can confirm that sensitive data is being shared with companies in China, United Arab Emirates, and Russia.
How Can You Protect Yourself From Online Ads?
It can be scary to know that your data can be accessed by anyone, anytime, through online ads. You're wondering, how can I protect myself?
You can be safe from possible online attacks from online ads by downloading an ad blocker on your browser. Several examples of ad blockers are:
AdBlock
Adblock Plus
uBlock Origin
An alternative to using these ad blockers is to use browsers that have a built-in ad blocker handy. Two of them are Opera and Brave, which you can download for free.
Crazy Things That Happened in 2021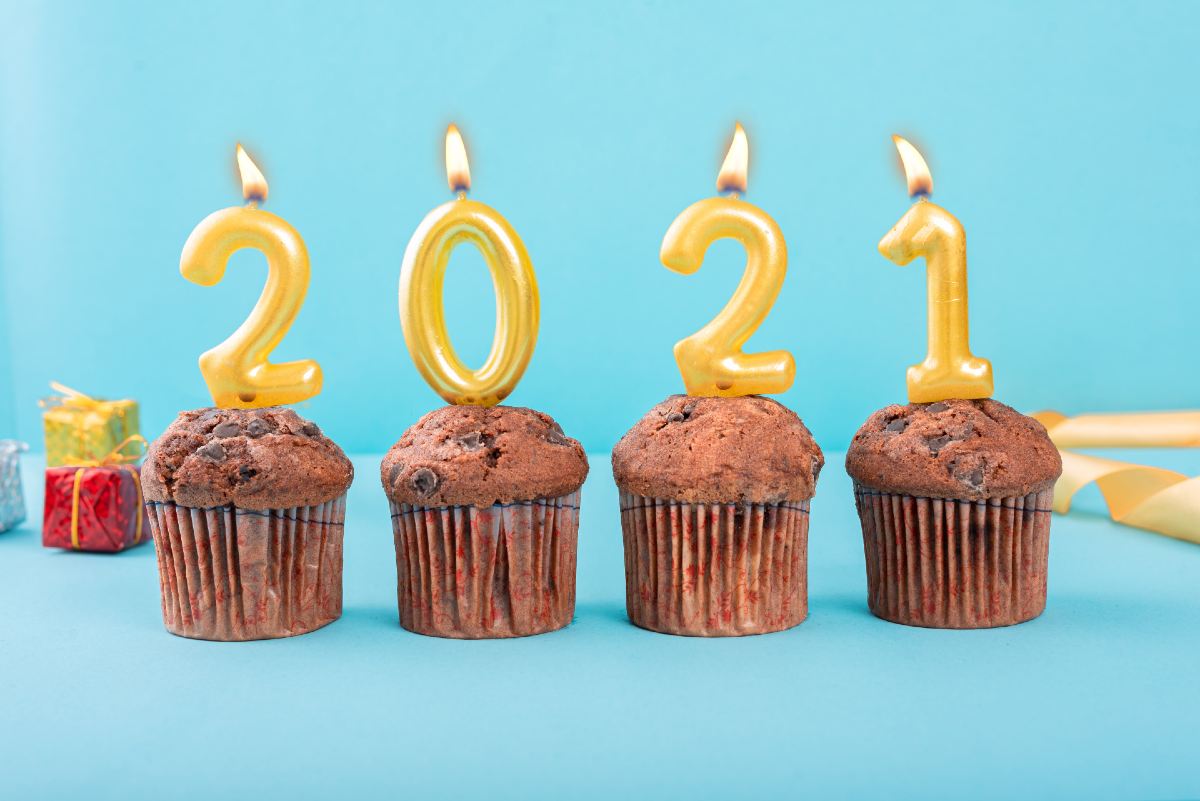 Although 2021 would probably go down in history as one of the craziest years in recent times, 2021 is looking like it's catching up. Here are a few of the crazy things that happened this year:
Capitol Hill Riot (January)
Early January saw a massive riot happen at the US Capitol. Former President Trump was charged with incitement in his impeachment trial in the Senate. This resulted in a mob that was pro-Trump, breaking into the building. This forced members of Congress to evacuate and left five dead.
Battle of the Billionaires (January)
Elon Musk has surpassed Jeff Bezos to become the richest man in the world. This, thanks to the increase in Tesla's share price giving him a net worth of more than $185 billion. Bezos was the holder of this title but went down with his $184 billion worth.
Trump Impeachment (January)
A call for Former President Trump's impeachment happened twice this year. Some Democrats and members of the progressive group, The Squad, called for his impeachment. This, after his supporters stormed the US Capitol.
Frigid Weather in Texas (February)
Brutal winter storms ravaged Texas for more than seven days. It caused unprecedented devastation that claimed the lives of at least 26 people.
The Grammys Breaking Records (March)
Records were broken in this year's Grammys, with Beyonce winning more awards than any in the award-giving body's history. Along with Megan Thee Stallion, they became the first female artists to win best rap performance, breaking records. BTS also made Grammy history by being the first foreign act to perform solo and the first KPop group to be nominated.
The Free Britney Movement (April)
Pop icon Britney Spears has been under a conservatorship by her father since 2008. In April this year, the hashtag #freebritney gained traction as fans cried for the singer to be free from the legal binding.
The Friends Reunion (May)
Not really a follow-up to the lives of the Friends character, but a reunion in which the main cast members reminisced about the good ol' times. The fans were treated to a recreation of the set along with some table reads from scenes that were rehashed. 
Bitcoin Price Plunge (May)
After hitting a record high of $64,829 in mid-April, Bitcoin prices plunged to around $30,000 at one point. All this is in connection with Elon Musk's Tesla's suspension of purchase with the cryptocurrency, citing environmental concerns over the mining process.
The End for Keeping Up With The Kardashians (June)
The month of June saw the end of the reality TV show, Keeping Up With the Kardashians. After 20 seasons on the air, the show ends with a two-part reunion special. However, this isn't the end for the Kardashians-Jenner, as they will star anew in a Hulu reality series later this year.
On another note, the year also saw the divorce of Kim Kardashian and Kanye West after six years of marriage.
All Eyes on Simone Biles (July)
The 2020 Tokyo Olympics was held in 2021 due to the pandemic. And on this one, all eyes were on Simone Biles as she has proven that she's not superhuman after all. The celebrated gymnast withdrew from the team gymnastics finals citing the "twisties" and her efforts to focus on her mental health.
Facebook Name Change (October)
From Facebook to Meta, the rebranding was announced in October in an attempt to own the metaverse. The company says that the new name is reflective of their ambitions that go beyond being a social media platform. CEO Mark Zuckerberg considers the move as a nod to the metaverse, the concept of a three-dimensional version of the internet.
Wendy's Might Be In A Ghost Kitchen Near You Soon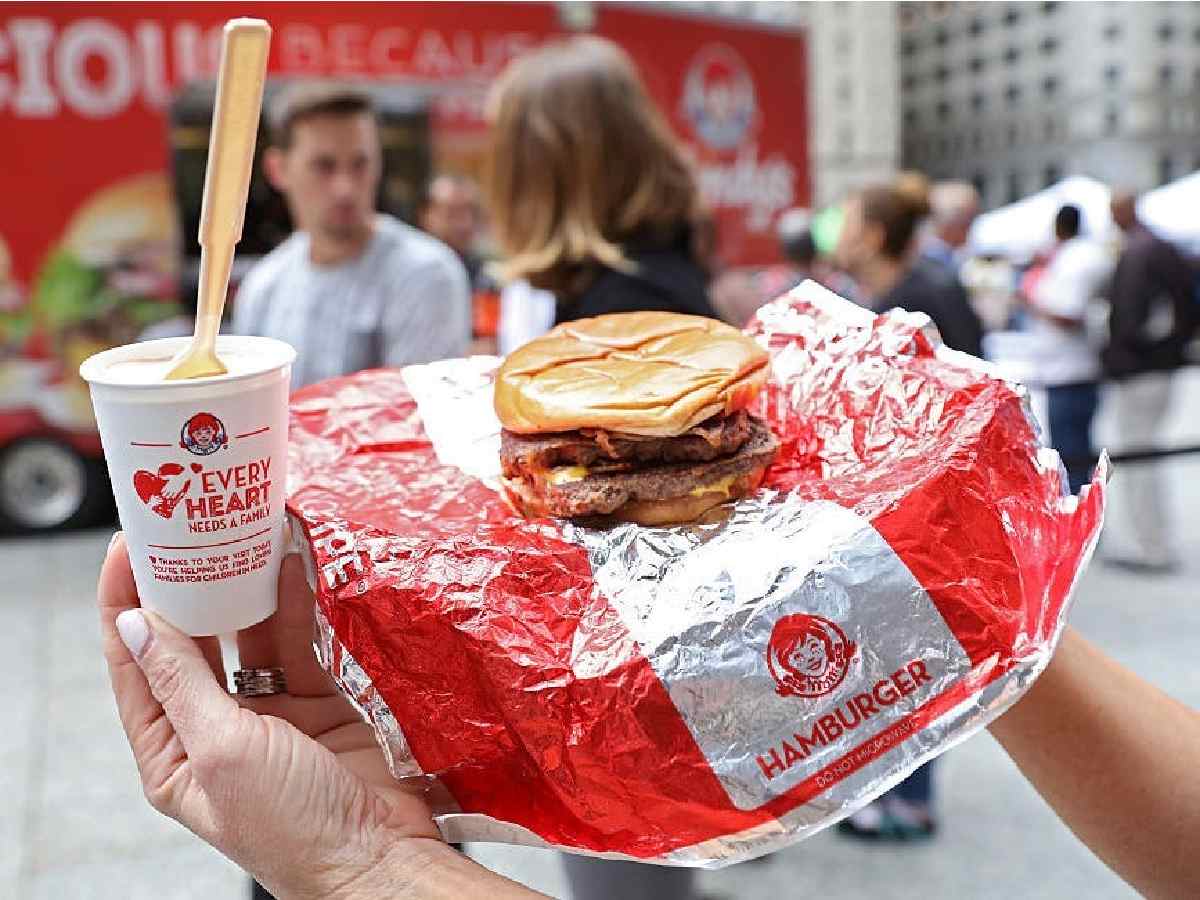 Many industries have had to adjust during the pandemic. Restaurants, in particular, couldn't accommodate dine-ins because it could further the spread of the coronavirus. But as the United States bounces back from the devastating effects of the pandemic, it's clear that many businesses want to revert to their pre-pandemic life. But Wendy's has a different idea in mind.
Before we learn more about Wendy's plans, know what ghost kitchens are.
What are Ghost Kitchens?
Ghost kitchens are spaces where food operators can prepare and cook their menu and have that food delivered to customers immediately. It's a low-cost solution allowing many restaurants to take up space in a ghost kitchen without a hitch. It's unheard of that ghost kitchens would have a dine-in set-up, but there are cases where ghost kitchens allow pick up and takeout.
The rise of ghost kitchens can be attributed to the COVID-19 pandemic. Ghost kitchens have become a lifesaver for small food operators. Plus, they have made it possible for smaller food operators to become more accessible to the public. After all, delivery apps such as Grubhub, Doordash, or Ubereats have partnered with ghost kitchens. In some cases, these apps own a virtual kitchen.
Cinnabon, Wingstop, The Cheesecake Factory have also taken up space in ghost kitchens. Or, in the case of Inspire Brands (Sonic, Arby's), some are about to set up their ghost kitchens.
The Wendy's and Reef Kitchen Partnership
The well-known fast food chain Wendy's will partner with Reef to open over 700 virtual kitchens by 2023. They plan to open these kitchens across the United States, Canada, and the United Kingdom. Their goal by the end of 2021 is to open 50 virtual kitchens. Currently, there are eight test Reef ghost kitchens in Canada.
Plus, globally, Wendy's is available in several kitchens as franchises. Reef will also carry the franchise label. In addition, the ghost kitchen company will be the first Wendy's franchisee in the UK, even if the fast food chain has over 400 restaurants there.
Todd Penegor, CEO of Wendy's, estimates that they can earn over $1M in sales once their ghost kitchens are up and running. Aside from having more Wendy's in urban areas, ghost kitchens can provide convenience to areas not serviceable by the fast food chain.
Even before the pandemic hit, the fast food chain had been ahead of the game. Wendy's chief development officer, Abigail Pringle, said they had already designed a plan to place the fast food chain in ghost kitchens. Their interest in virtual kitchens is based on the low cost to run their restaurant. Plus, having Wendy's in virtual kitchens can even increase sales.
One disadvantage of having a Wendy's in ghost kitchens: limited menus. Some products could be available locally.
Reef and Their Permits
As exciting as this partnership will be in the next few years, Reef has been in hot water for the past couple of weeks over their lack of permits. Their New York kitchen has stopped operations temporarily after the Health Department has concluded that it violated health and safety conditions. Other food operators affected in the establishments are Nathan's Famous and Fuku.
Such is the case in their Houston kitchen. Health officials in the city also found that Reef has not been operating with licenses that certify health and safety. Plus, there have been cases where permits were shuffled between kitchens.
An ex-operations manager has also divulged that Reef doesn't have permits for over 50% of their locations.
Investigations done by the health departments of these cities can contribute to further scrutiny of other Reef and ghost kitchens.
Plus, Wendy's partnering with Reef can affect their operations and goals to meet their target number of kitchens. Still, the fast food chain has over 300+ Reef locations to open up their ghost kitchen.
For other stories, read more here at Owner's Mag!