Tech Meets Style with Facebook and Ray-Ban's Smart Glasses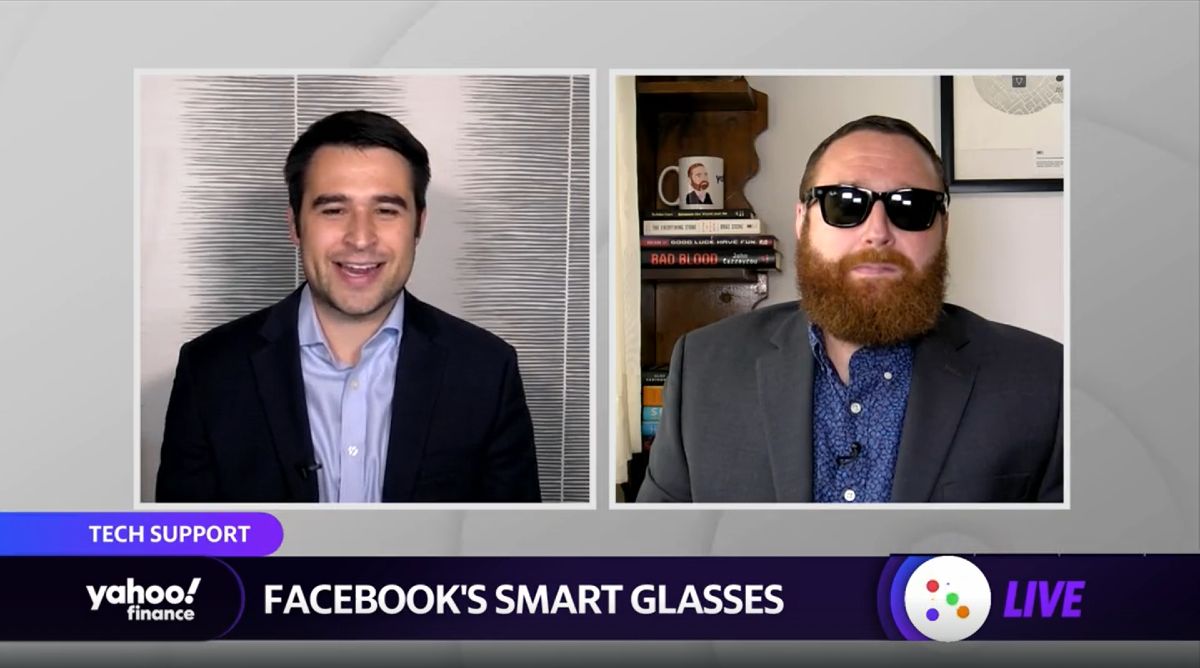 Facebook has also tapped the wearable smart tech market. In collaboration with Ray-Ban, they've created Ray-Ban Stories. But you might be wondering, am I safe when I use this? And what does it do?
The Ray-Ban Stories
On Sept 9, 2021, the social media network announced that it launched Ray-Ban Stories. It's a pair of glasses like no other. Instead of the regular wayfarers, these glasses are packed with features like:
Take photos and videos
Share your adventures
Answer phone calls
Listen to music
To use the glasses, you need the Facebook View app. You can capture photos and upload them directly to Facebook View. Plus, you can even share your content on other social networking sites, namely Instagram, Twitter, TikTok, Snapchat. Moreover, you can also sync your photos to your phone, which you can edit further.
Features and Styles
Comes in different glasses styles: Wayfarer, Large, Round, and Meteor
Available in different colors and lenses, including prescription, transition, clear, and sun
5 MP camera
Portable charging case giving you three days worth of use
Micro-speakers
Microphones
Snapdragon processor
Where are the Facebook glasses available?
Only select stores in the US, UK, Australia, Canada, Ireland, and Italy carry the smart glasses. The price for these glasses starts at $299.
Do Facebook Glasses Ensure Your Privacy?
Well, you know it's Facebook. Privacy is not exactly the tech company's strong suit. Despite their bad reputation, they have privacy features built in the glasses.
Settings control is one privacy feature. You can control what you share and your preferences. Plus, Facebook Assistant is optional, and you can always turn it on or off.
Another feature is data collection. This one may enhance hesitancy and buying the glasses, but here are the data they collect from you:
Battery life
Facebook login credentials (email and password) for verification
Wifi
Number of images captured
Video taking duration
For hardware, they have a power switch for the cameras and microphones. Plus, they installed a white light to notify other people that you're taking a photo.
And those ads that you see on Facebook? Nope, these glasses won't have any ads that would bother your viewing experience. Aside from that, you won't have personalized ads on Facebook and other social networking sites.
Finally, if you lose your glasses (we hope not, though!), your photos will be deleted thanks to the encryption they installed.
However, Dan Howley from Yahoo Finance tried the glasses and mentioned that people in public could hear you when you're on a call. Plus, the music you blast on your smart glasses will also be heard.
Long story short, you'll look stylish with Ray-Bans, and you'll have privacy in certain areas.
How Do Ray-Ban Stories Compare to Others?
Facebook's glasses aren't the first smart glasses available to the public. For one, Google released one of the first glasses—Google Glass. In 2013, the public got a glimpse of what smart glasses would be like. However, it was met with criticism due to privacy concerns. The tech company discontinued the glasses but released an Enterprise version in 2017.
Manufacturing and logistics have used Google Glass to make their systems more efficient. Plus, healthcare has used Google Glass to treat patients.
Amazon also has its pair of smart glasses, the Echo Frames. You can sync it with their virtual assistant, Alexa. Similar to Facebook's glasses, Echo Frames care about the wearer's privacy. However, its edge over the Ray-Ban Stories is it will minimize audio when you're on a call or listening to audiobooks, podcasts, or music. Plus, it will also adjust volume, depending on the noise levels wherever you are. In addition, their glasses are also water and sweat-resistant.
One other competitor to the Ray-Ban glasses is Vue. Similar to the Echo Frames and Ray-Ban Stories, you can listen to music and take calls. You can connect Vue to your Bluetooth to answer calls. Plus, Vue has blue light lenses for those who have their eyes glued to the screen for a long time.
Can Wearable Tech Help Increase Our Lifespan?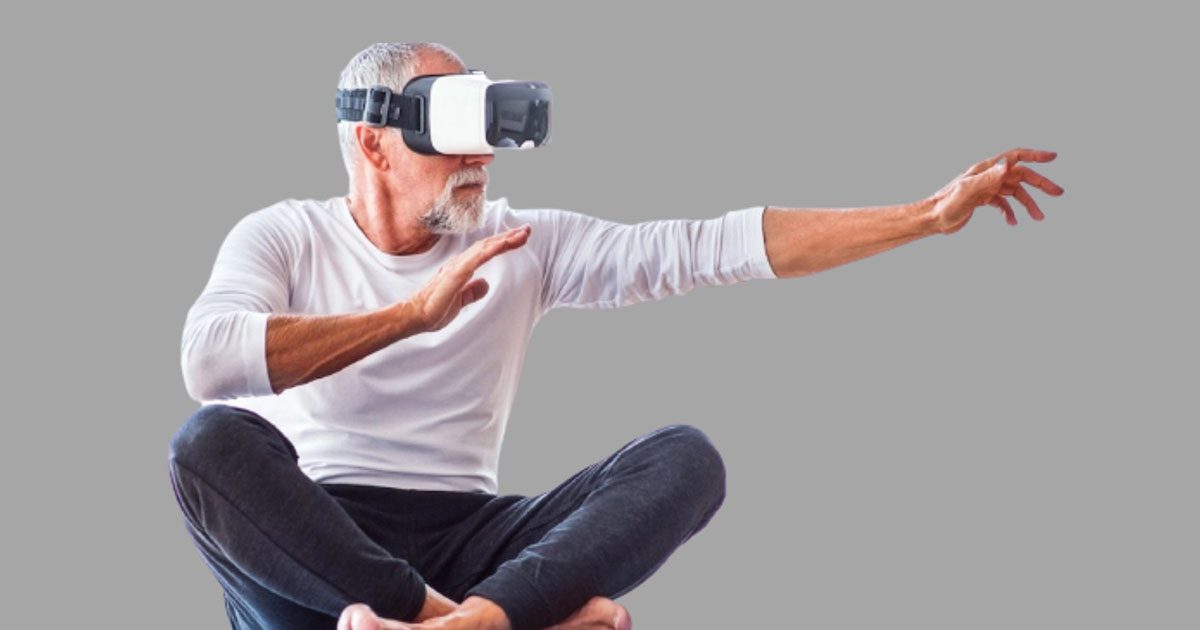 Scientists predict that we can live until 150 years without notable medical intervention. The key to achieving this isn't new – eat better and exercise more. However, this is easier said than done. Dietary recommendations seem to evolve while exercising becomes more challenging as we age. How about the benefits of fancy gadgets becoming popular? Is wearable tech healthy?
Ditch the Food Diaries and Calories Trackers
In 2022, a group of Norwegian scientists studied the effect certain foods have on life expectancy. Some of the results were as follows: 
Eating more legumes could make human life span one to four years longer.
Eating more vegetables could result in either a loss or gain of one year.
Eating vegetables is generally good for our health.
The result was confusing. If eating vegetables is good for our body, why is it sometimes associated with a shorter life span? In that case, why do some legume eaters only get an extra year while the others four?
We need a well-grounded way to measure the nutritional content of the food we eat to live a long and healthy life,
On the other hand, researchers at Tufts University School of Engineering designed a wearable device in 2018. The gadget can detect specific food molecules, like glucose and salt. The sensor attaches directly to a tooth and transmits radiofrequency waves based on the nutritional molecules it detects. This technology can provide information about what nutrients our bodies are taking in.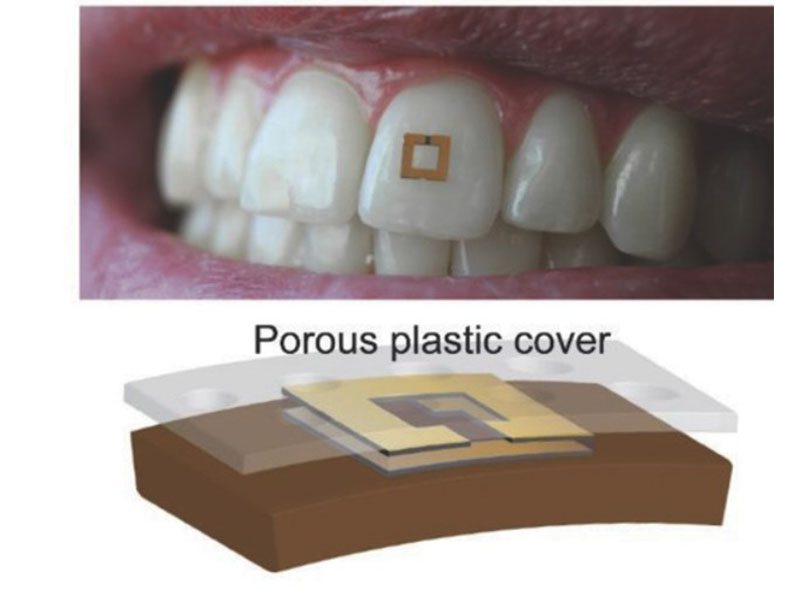 Source: https://onlinelibrary.wiley.com/doi/10.1002/adma.201703257
However, this information is only helpful if we know how particular nutrient levels influence health. The food we eat affects everyone differently. Two people might consume the same meal, but their body's responses can ultimately vary.
This has prompted health tech researchers to develop wearable technologies to assess the effects of diet in a more accurate manner. In 2020, the Melbourne-based startup Nutronimcs announced its collaboration with the Royal Melbourne Institute of Technology (RMIT). Their goal is to develop an intelligent patch that can monitor nutrition. The smart patch painlessly measures key dietary biomarkers. Then, it sends the information to an app, enabling users to precisely track how their bodies respond to different foods.
"This smart patch is a significant innovation in wearable health monitoring technology," said Sharath Sriram, RMIT's Functional Materials and Microsystems Research Group Co-Director.
So, is wearable tech healthy? Well, it is not that you'll be wearing a tooth-mounted sensor or nutrition-monitoring patch in the next few years, but that doesn't mean you will benefit from these wearable technologies in the immediate future.
These wearable sensors can potentially move us away from general food recommendations. Instead, it leads us toward knowing the unique requirements for longer life.
Wearable Tech Transforms Physical Activity Into A Game
Several ages ago, researchers have known physical activity to achieve a healthy body. Hippocrates and Galen said that a lack of physical exercise was harmful to health. 
In the mid-1900s, researchers studied using daily steps to quantify physical activity. That was the start of the development of step-trackers.
Twenty years later, the step-tracker market finally hit its stride, primarily due to FitBit. FitBit did something remarkable. Aside from recording daily steps, the device added more features such as goals and achievements.
Many wearable activity trackers quickly followed suit. Two years later, researchers in Denmark investigated more than 120 studies of smart-step trackers. They found out that wearing the devices leads to about 1,200 extra steps per day.
However, it remained unclear whether a few extra steps could increase a person's lifespan. Then, the Danish researchers finally cleared up the matter. An additional 1,000 steps a day lowers mortality by 6 percent for those already relatively active. For those with a more sedentary lifestyle, 1,000 extra steps can reduce mortality by 36 percent.
The Stolen Art Gallery – a VR Experience Featuring the Missing Masterpieces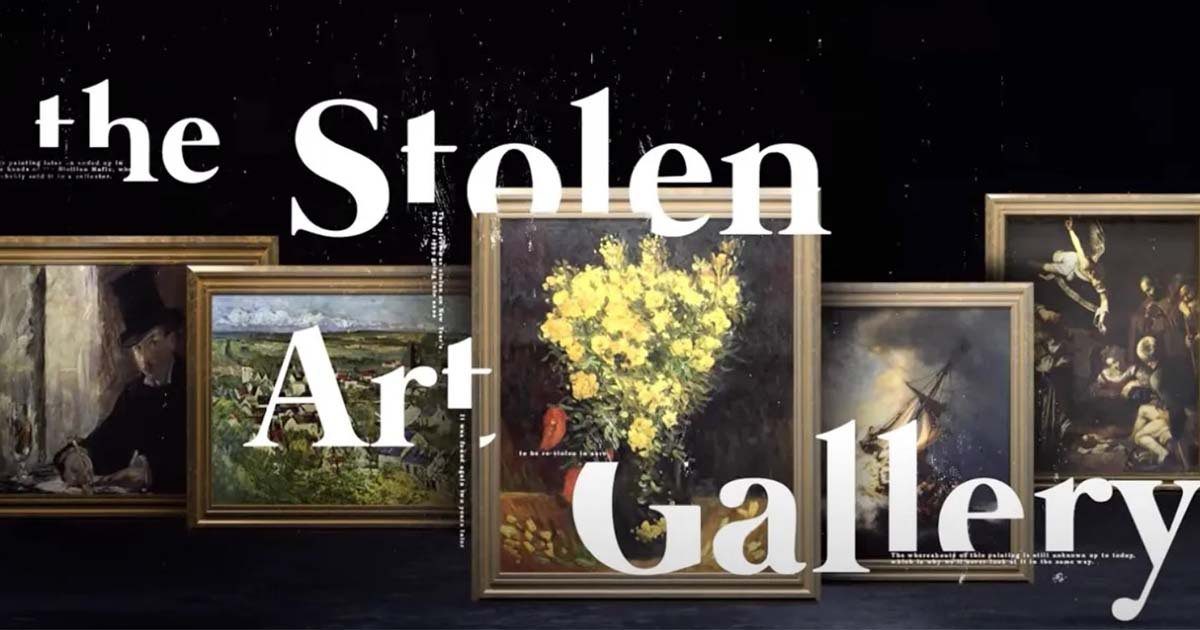 Art has held significant cultural value in different societies throughout human history. The world's best artists' works are displayed in national museums, and individual buyers are willing to shell out impossible costs to purchase renowned art for their collections. However, many famous artworks have been stolen. Some were recovered, others have yet to be found, and their whereabouts remain a mystery.
Thanks to advanced technology, there's an app called The Stolen Art Gallery. It uses a virtual reality (VR) headset to bring you to a gallery of significant artworks that have been stolen or gone missing. 
What Is The Stolen Art Gallery?
Many enthusiasts use the Meta Quest 2  VR headset almost daily to exercise using the excellent Supernatural fitness app. Mark Frauenfelder, co-owner of Boing Boing blog, said he also uses it to play Beat Saber and explore Google Street View through Wander. 
Mark recently used his Meta Quest 2 to visit The Stolen Art Gallery. It's a VR exhibit of renowned works of art that were either stolen or have gone missing.
Developed by Compass UOL, the app brought him to the center of a dark circular gallery surrounded by five paintings of Van Gogh, Rembrandt, Caravaggio, Cézanne, and Monet. 
Using a virtual smartwatch on Mark's wrist, he could gather each artist's visage to learn the story behind their painting. The paintings are reproduced in high-resolution. He also said there were no virtual guards around to stop him or ask him to move back.
Overall it was a pleasant and enriching 30-minute experience, Mr.Frauenfelder said. He recommended Quest owners try The Stolen Art Gallery. Those who don't have Meta Quest 2 can experience it with an iPhone or Android device.
What is Compass UOL and what do they do?
Compass UOL is a tech-driven company that uses digital platform innovation to transform its partners' business strategies. Developers of the app say it took a team of artists, designers, and architects three months to build the Stolen Art Gallery app. The app features Caravaggio's Nativity with St. Francis and St. Lawrence. Said painting was stolen from an oratory in Sicily, Italy, on a stormy night in 1969.
Rembrandt's "Christ in the Storm on the Sea of Galilee" work is also in the virtual gallery. The theft took it from the Gardner Museum in Boston in 1990, the biggest art heist in recent years.
Compass UOL described The Stolen Art Gallery as different from any other art gallery. Aside from viewing famous works of art, visitors can also discover the mysteries and beauties accessible today.
The developers say it's more about immersive social interaction rather than a mere virtual reality environment. Users can also access the app to interact with friends around the art pieces and discuss their impressions. Likewise, they can make sketches and share notes and information about the artist, their work, and their stories.
The Stolen Art Gallery is for the Oculus Quest, iOS, and Android.
The Ten Missing Art Paintings in the World
ICYDK, here is a list of the most-wanted missing paintings in the world, including those featured in The Stolen Art Gallery.
Poppy Flowers by Vincent Van Gogh
Le Pigeon aux Petits Pois by Pablo Picasso
The Concert by Johannes Vermeer
The Storm on the Sea of Galilee by Rembrandt van Rijn
Nativity with St. Francis and St. Lawrence by Caravaggio
The Just Judges by Jan van Eyck
Portrait of a Young Man by Raphael
Charing Cross Bridge, London by Claude Monet
Reading Girl in White and Yellow by Henri Matisse
Francis Bacon by Lucian Freud
Meet the First Buyer of the Electric F-150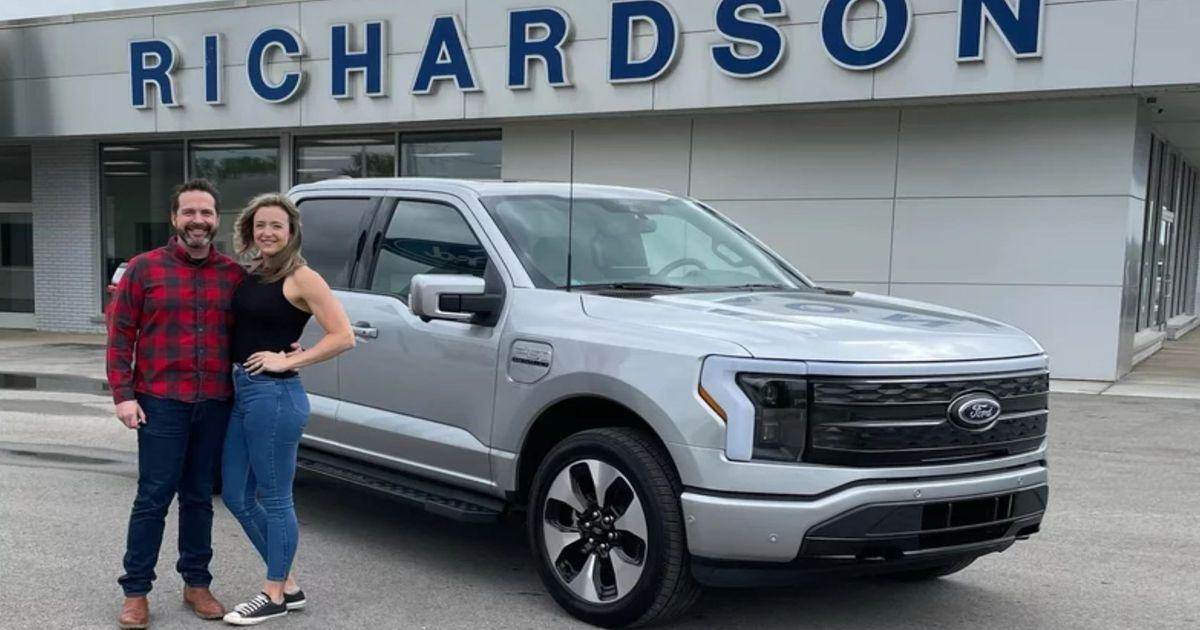 Nick Schmidt finally got the call he had been waiting for for months.
Schmidt ordered the electric F-150 during its launch in May last year. After over a year, his Ford F-150 Lightning was finally ready to be picked up. He shared that the dealers were as excited as he was. And when he arrived at the parking lot, everybody came outside waiting for him.
It was a great moment for Schmidt, but perhaps even a bigger one for Ford. It was the first F-150 Lightning to be delivered to an actual buyer.
Why Is Ford Introducing An Electric F-150 A Big Deal?
Ford and other established U.S. automakers are investing billions of dollars in developing electric vehicles to catch up to market leader Tesla. Tesla accounted for 70% of new electric cars registered in 2021.
The F-150 Lightning is an integral part of Ford's ambitions. It poses an early test of whether popular automakers such as General Motors can compete in that electric car trend.
Based on Schmidt's initial reaction, the Ford F-150 may have delivered, even as many challenges still await.
What It Feels Driving The F-150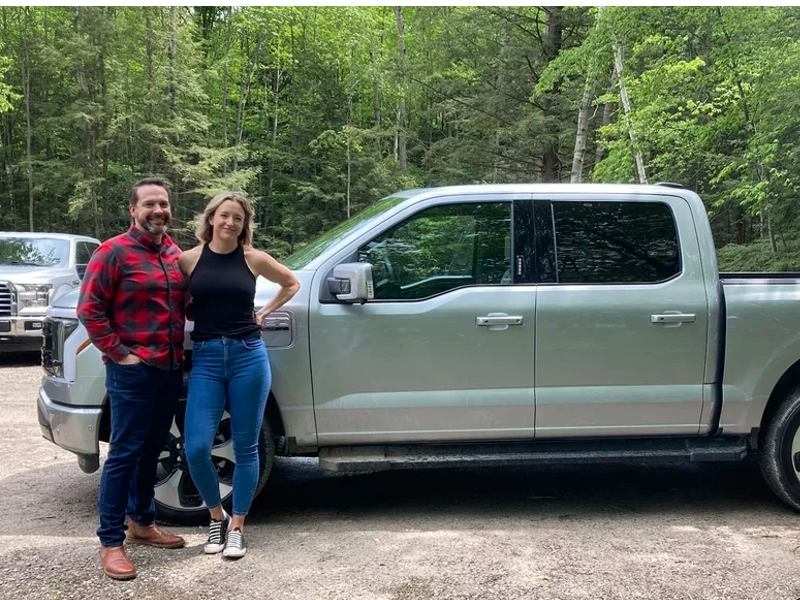 Credit: Nick Schmidt
When Schmidt first climbed into his new electric car, it instantly felt familiar. It had the same look and felt as his traditional gas-powered F-150.
"It was exactly what I dreamed of, a Ford pickup truck," Schmidt recounted.
Schmidt isn't new to pickup trucks. As he lives on a family farm in Standish, Michigan, his family owns several pickup trucks – Ford F-150s, 250s, and Chevys.
Ford vs. Tesla
Delivering a powerful F-150 that felt familiar to car enthusiasts and users was integral to Ford's strategy to compete with Tesla.
Sam Abuelsamid at Guidehouse Insights says car manufacturers are spending almost $200 billion to develop electric vehicles (EVs). And the upcoming focus is electrifying their famous cars.
"There's plently money at stake. So, if they're going to build millions of EVs now and attempt to convert the entire industry to electric, they have to make those that people actually want to buy."
For Ford, electrifying the F-150 is practical. The truck has been one of the best-selling vehicles in America for many years.
Others are also looking at their most popular models. In fact, GM will unveil an electric Silverado next year. The Ram truck is going electric, too. Aside from that, GM and Ford are working on electric versions of Equinox and Explorer, respectively.
Early reservations for the Lightning looked good. The company initially planned to produce about 40,000 Lightnings, but the truck was so famous that Ford stopped taking reservations after it escalated to 200,000 units.
Challenges Abound for Automakers Developing EVs
Schmidt experienced one big issue soon after getting his F-150 Lightning. One that is all too ordinary to other electric vehicle owners: charging.
Schmidt took his F-150 Lightning on a camping trip with his family, but he's unable to find a charger.
The U.S. still hasn't developed a widespread public charging infrastructure. This is a concern the Biden administration is trying to address by allocating $5 billion to build out a national network of high-speed chargers.
Car makers are facing a more severe problem. With gas prices continuing to increase, Americans are considering electric vehicles. But the problem is that automakers don't have this critical infrastructure. It might be because the auto industry continues to be hit by shortages of essential products such as microchips.
And even if you can afford an electric car, they're expensive. The average price for a new electric vehicle is about $60,000.
The F-150 Lightning starts at about $40,000, but that's for the base model. Prices quickly climb with standard pickup truck features in which Schmidt paid about a hundred grand for his car.
Schmidt has doubts about whether Americans will widely embrace electric vehicles yet.
Even though he likes the electric F-150, Schmidt thinks about his family on the farm and doesn't see them driving F-150 lightning yet.
For other stories and news, read more here at Owner's Mag!