Countries Americans Can Still Travel To During The Pandemic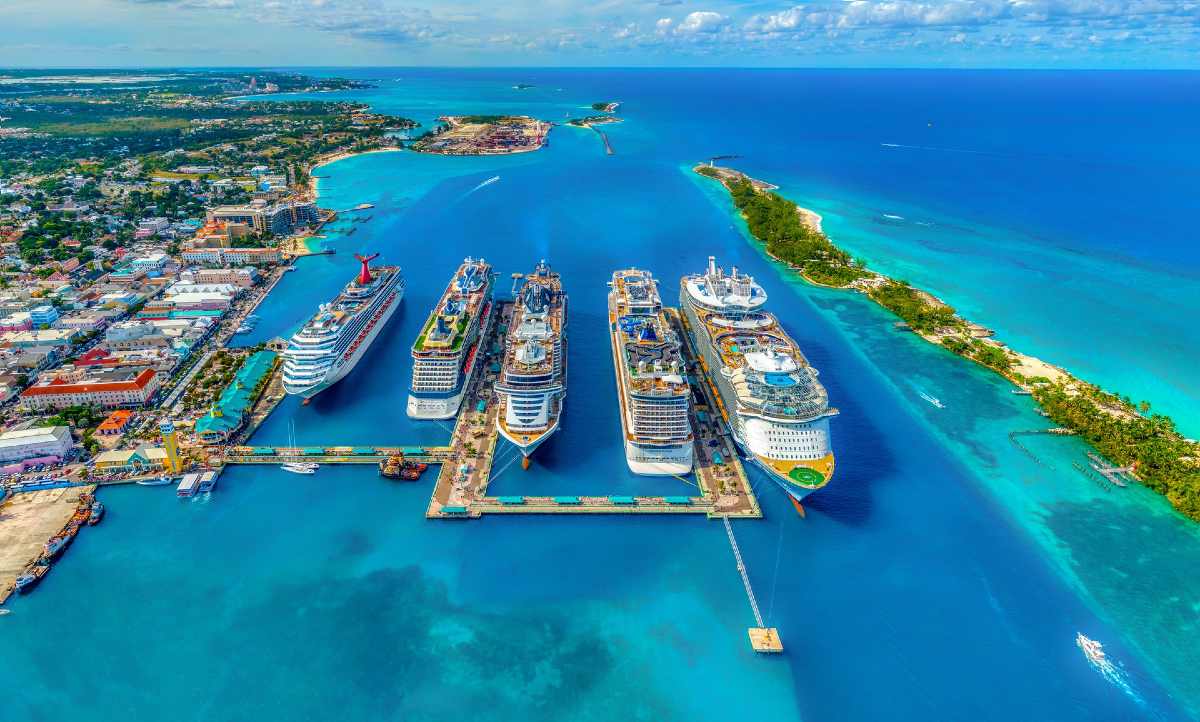 For Americans, pandemic travel is still possible in certain countries. But of course, we still encourage you to assess if your travel is essential. If there is a need to go, make sure that you have read the travel restrictions, requirements, and necessary documents and actions required. The pandemic has certainly changed how people travel and by the looks of it, these new practices could be permanent. 
The countries listed below have already resumed most of their transportation options and have re-opened their borders. Nevertheless, you still have to exercise caution and practice physical distancing.
1.Bahamas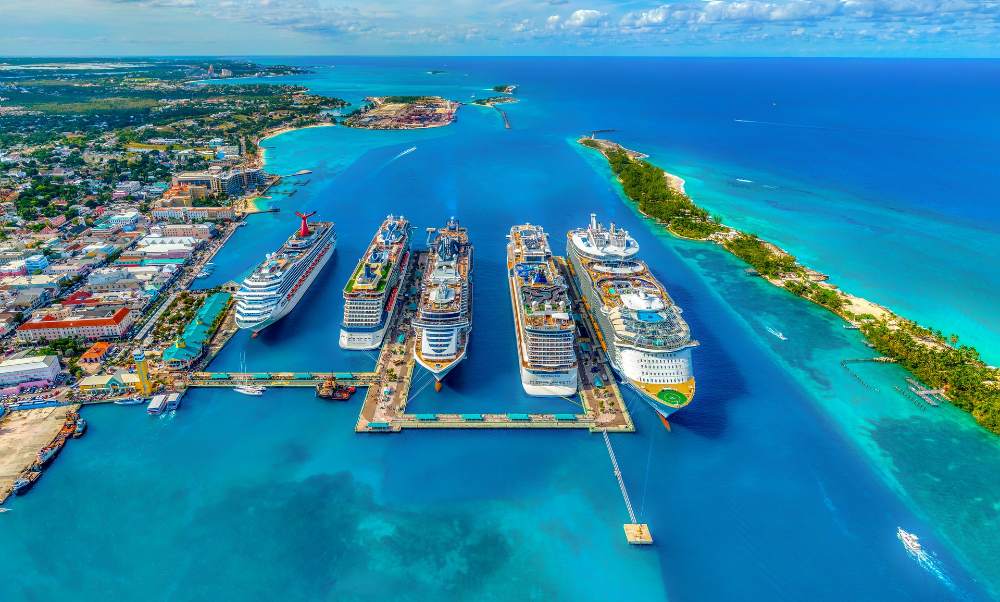 The Bahamas has just recently reopened its borders to Americans. But this doesn't mean you can freely explore the island like a regular tourist. If you plan to travel to the country, you need to be in quarantine for 14 days upon the arrival. This could be done in a private residence or rented accommodation. For those who rented a hotel room or a private boat, you can spend your 14 days in there as well. Failure to do so could result in deportation.   
You should also apply for a Bahamas health visa and present a negative COVID-19 PCR test. Downloading an app for easier contact tracing is also mandatory.
2. Croatia
The Croatian officials have already confirmed last June 2020 that Americans could now visit the country starting July 1, as long as they are tested negative for COVID-19. The test should be done within 48 hours after reaching the country. Otherwise, the traveler has to do self-quarantine for 14 days. This, of course, should be under the traveler's own expense. The test costs around $230. 
If you violate the country's health protocols, authorities could impose fines amounting from $1200 to $18000 for repeat offenders. Least to say, this pandemic travel can be costly if you will not abide by their protocols. 
Since April, Croatia has opened some of its public establishments, including national parks, beaches, and nature reserves.
3. Egypt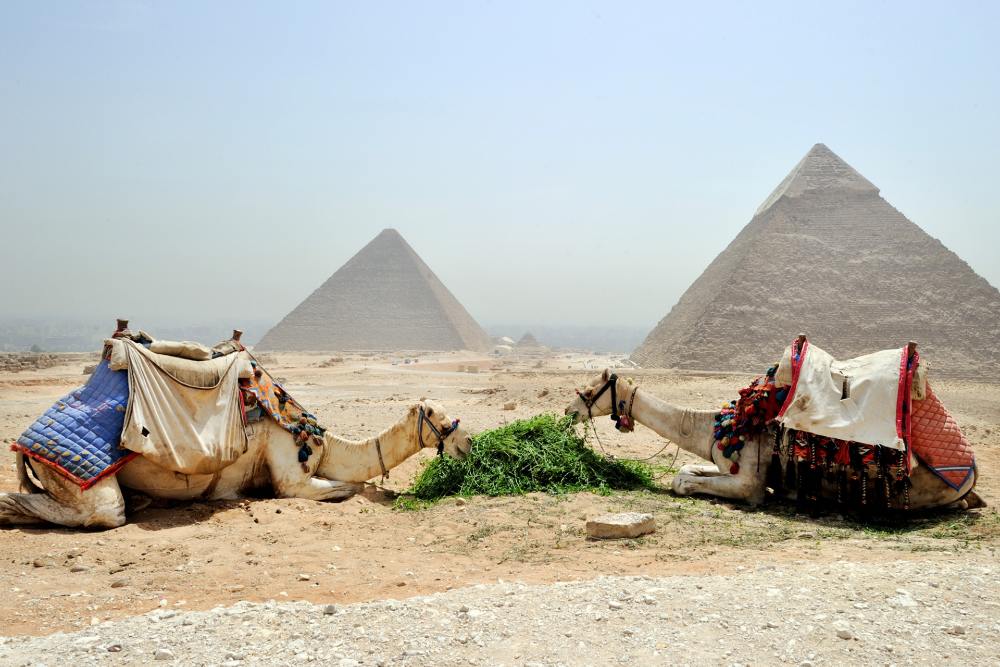 Last June, Egypt started to reopen a number of their resorts and other archeological sites to tourists, including Americans. These establishments are allowed to operate at 50% capacity. As we all know, the pandemic affected the global tourism industry, it created a huge dent in the country's overall economy.  
Before you can enter the country, you have to present a negative PCR test certificate for COVID-19. This should be taken 72 hours before arrival. Take note that you have to provide the paper copies of your results. Digital ones will not be honored. In addition, you have to show proof of health insurance.
4. Maldives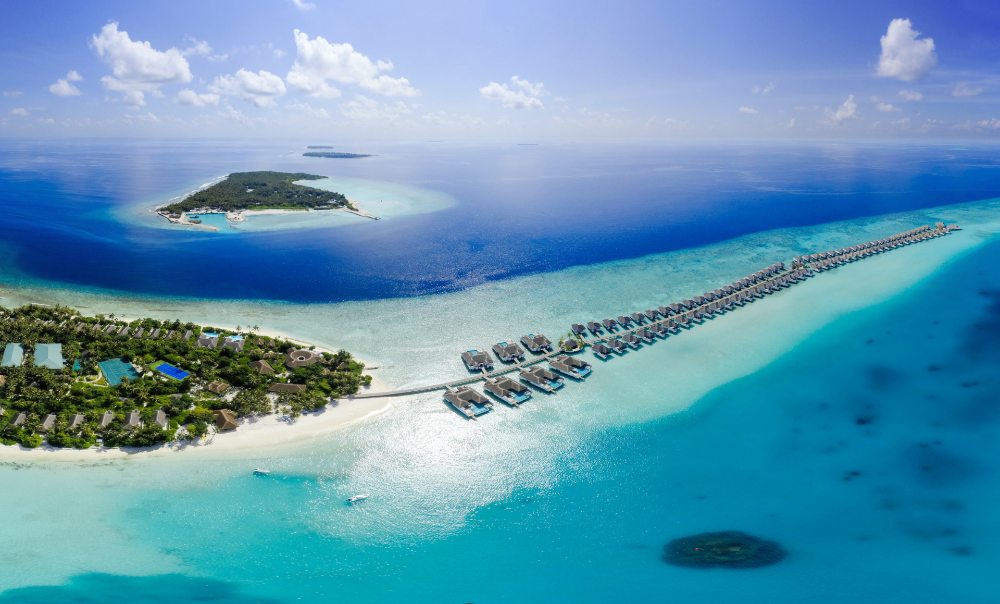 Last July 2020, the beautiful island of Maldives already allowed international visitors. As most of us are aware of, visiting the Maldives is really expensive. But if you are decided to take a vacation in this paradise, there is no requirement for quarantine as long as you do not have symptoms. 
The resorts are taking the necessary steps and recommended precautions. They even implemented improved hygiene protocols to ensure the safety of their guests. Some of the facilities are being sanitized every hour and the rooms are always deep-cleaned.
5. Fiji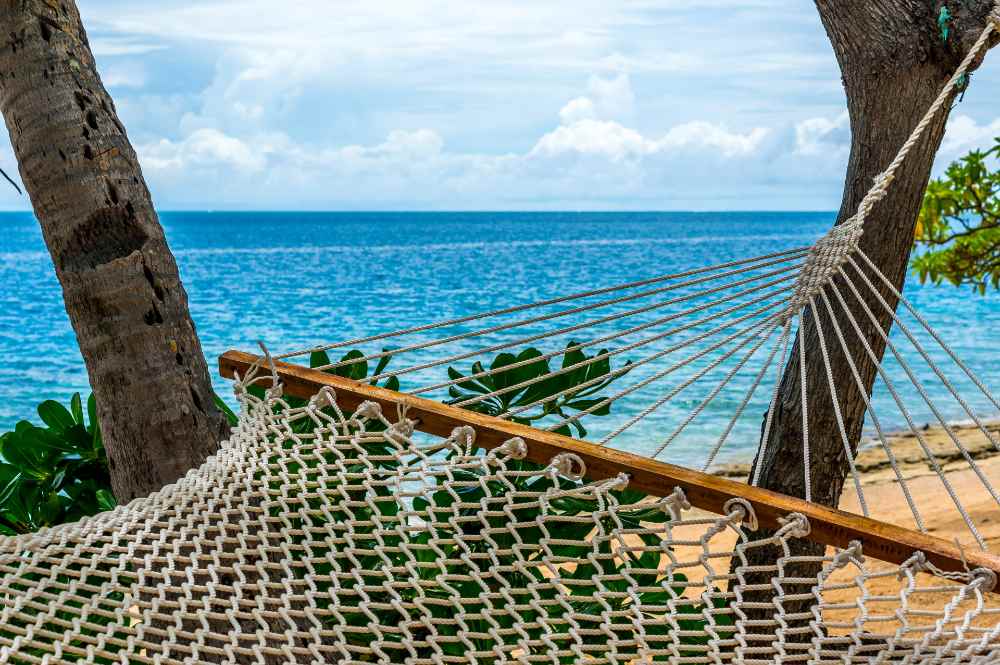 At Figi, they now opened their doors with high hopes to get billionaire tourists. Their prime minister shared that they want to attract VIPs so that they can restore the country's tourism-dependent industry. 
According to them, if you have your private jet, could rent your own island, could invest in Fiji, and could take necessary health precautions, then you are more than welcome to visit. 
The country had only less than 20 confirmed COVID-19 cases and none of these was severe. The concern here is that when the virus affects more people, Fiji has limited public health facilities. 
Spending a hefty amount seems like a crazy idea for most. But just so you know, a group of 30 has already made reservations in Fiji and they plan to stay for three months.
6. Macau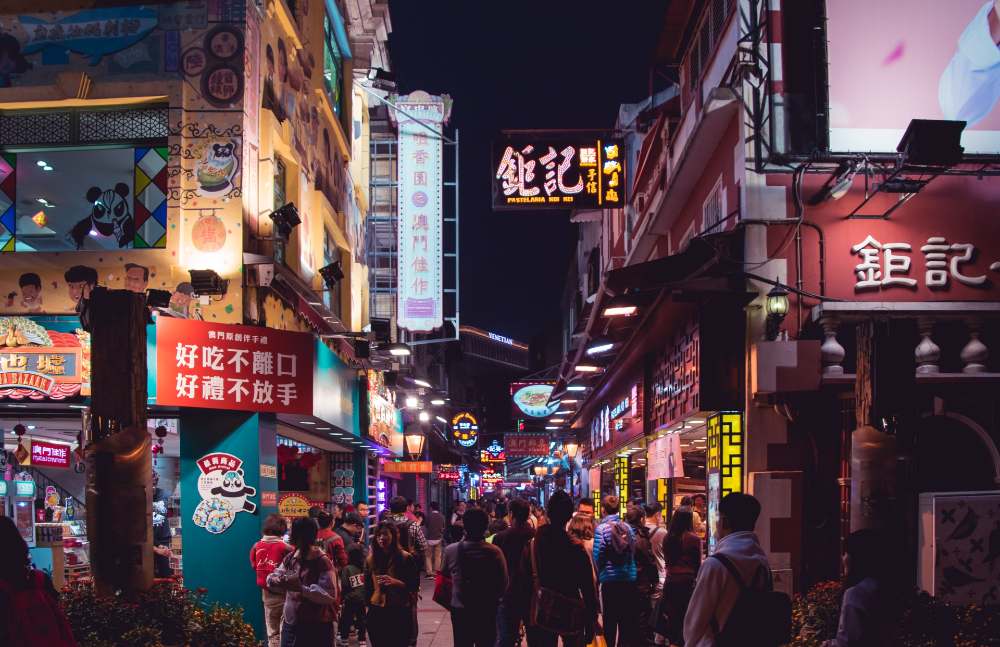 Macau is another pandemic travel destination that Americans are allowed to go to. But first, you have to seek a Health Declaration to enter the country. The great news though is that Macau has not reported any new active case that was diagnosed in the country.
Americans do not need a visa to enter Macau. But if you plan to stay for more than 30 days, then you are required to get one.
7. United Arab Emirates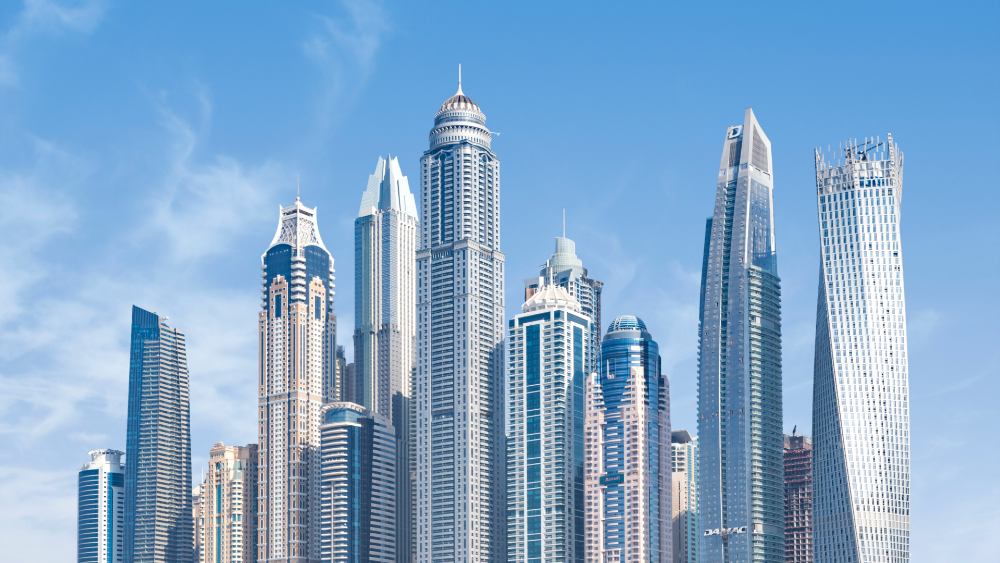 Last July, Dubai started welcoming back foreign travelers to their country. Of course, one has to follow strict safety measures such as wearing masks, temperature checks, and COVID-19 testing. The test must be taken within 96 hours of their flight and the traveler should present a negative result to the airline. Health insurance is also required. Americans can secure a 30-day visa upon arrival in Dubai. 
So there you go. Where do you think you are headed next? 
Take note though that we do not recommend that you travel right away. If you don't see that your travel is critical, just stay at home and delay your plans. That way, you won't face any risks and ensure that you stay healthy.

20 Fast Growing Instagram Influencers to Watch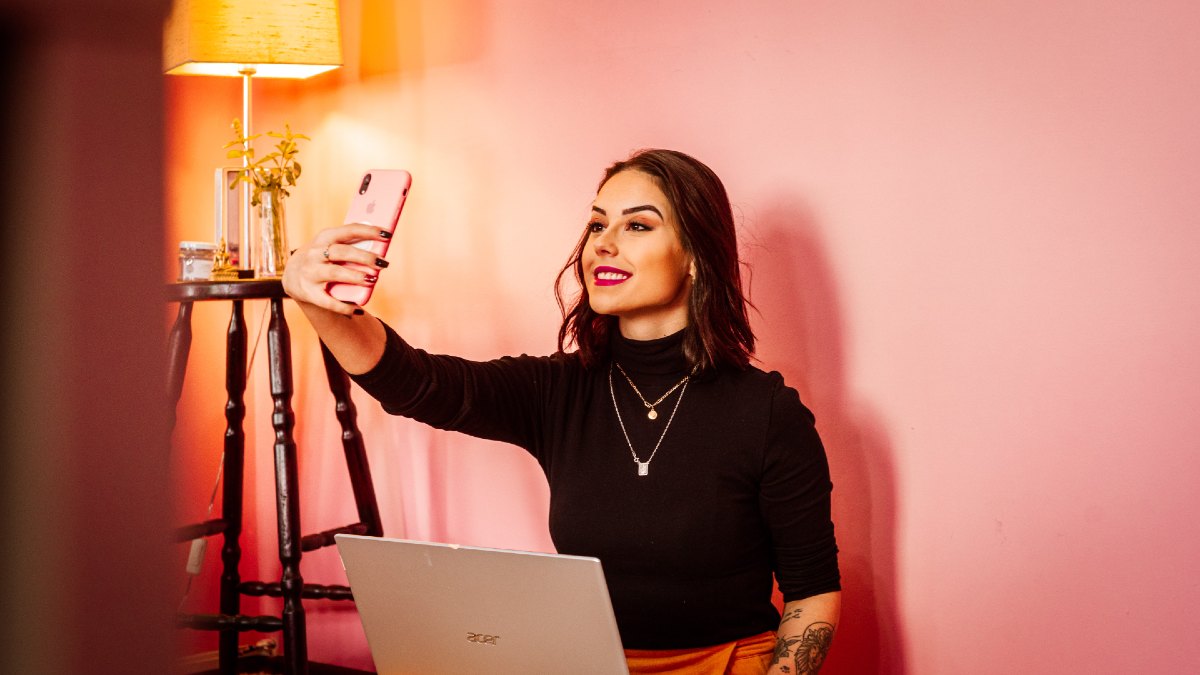 If you like dolling up, it doesn't hurt to gain inspiration from the best Instagram beauty bloggers. This way, you can be sure to diversify your look. From attending a wedding to your usual weekend nightlife, these 20 Instagram influencers will make you a head-turner in any event.
1. Renae Olivia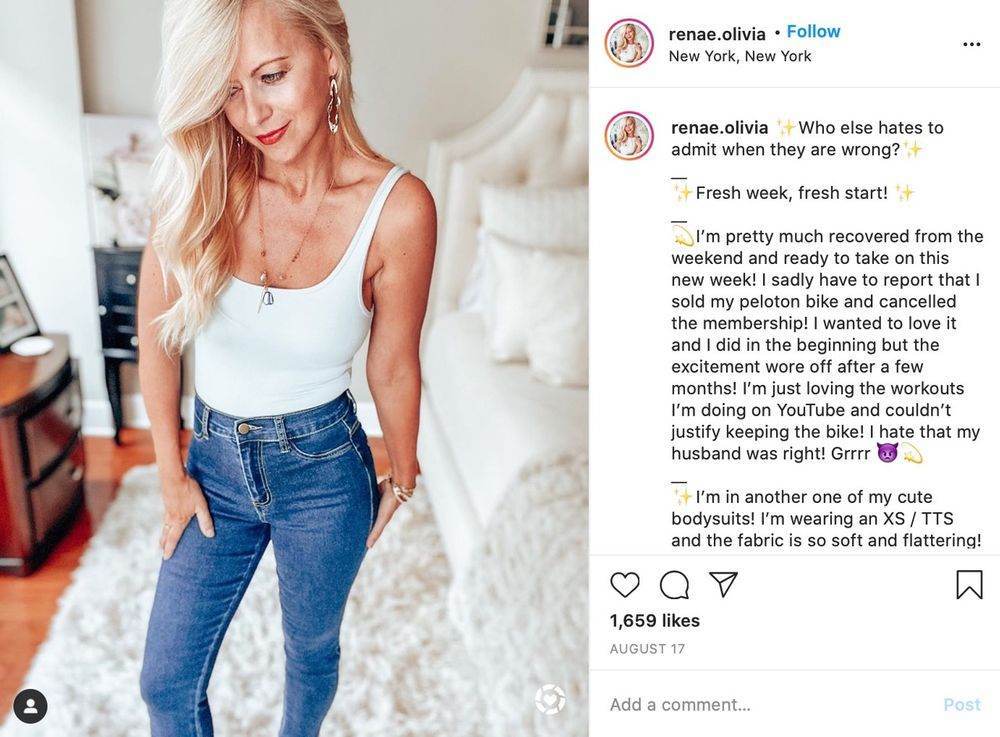 In an industry that emphasizes a lot on youth, Renae Olivia is redefining what beauty means for older women. Nearing her 50th birthday, Renae is a proud mother of two wonderful boys. And her thriving Instagram account, @renae.olivia, is already about to hit 50k followers. She regularly partners with local makeup and skincare brands.
2. Naima Zahin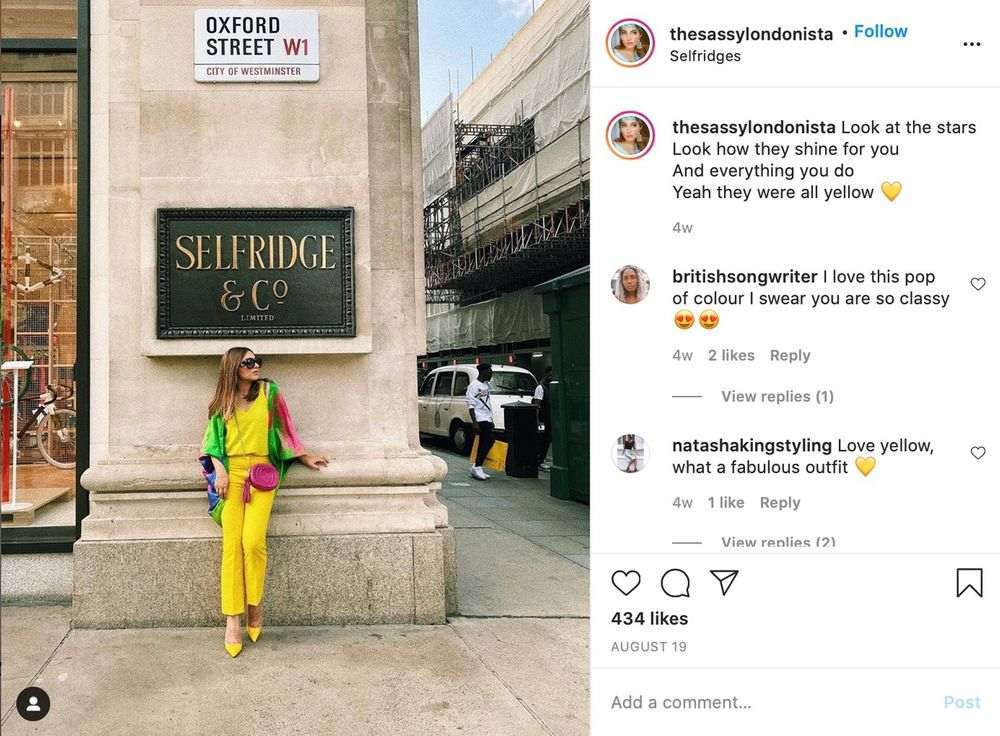 This beauty and makeup guru hails from London, if that wasn't already obvious with her Instagram handle, @thesassylondonista. As a beauty guru, makeup artist, and personal stylist, Naima surely is a triple threat. She partners with local beauty brands such as Crystal Clear Skincare and international brands like Charlotte Tilbury Beauty.
3. Melissa Oosterwolde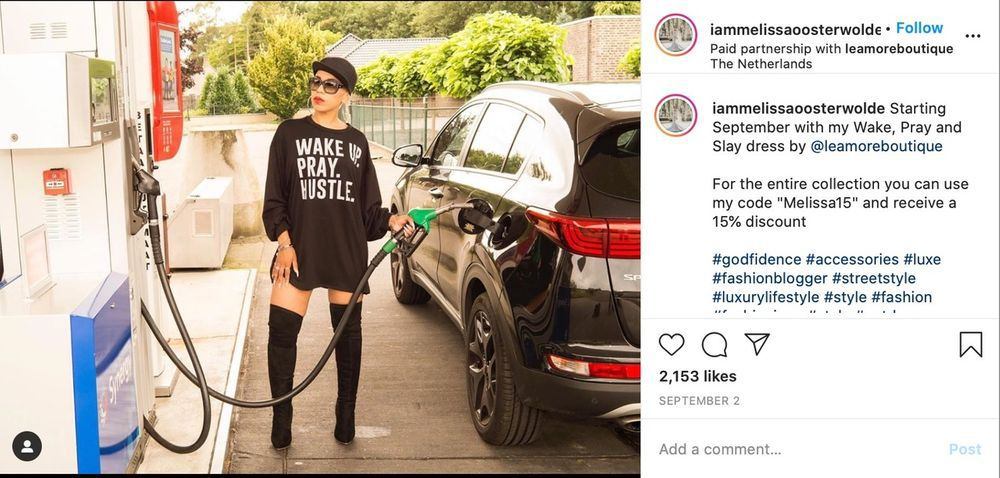 Melissa is not one to shy away from being different. In fact, her whole brand is about standing out. From her makeup choices to her clothing style, Melissa strives to stay unique. Her Instagram account, @iammelissaoosterwolde, is close to reaching 25k followers and growing fast.
4. Netta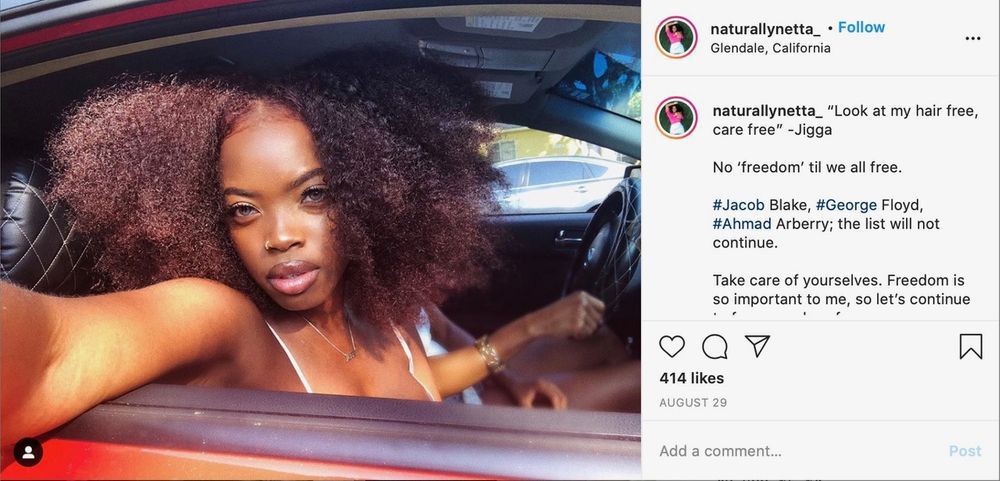 Going through Netta's Instagram feed, @naturallynetta_, you immediately sense her strong sense of style. And although she heavily features her outfits, Netta describes herself as being a beauty lover. Her makeup is absolutely flawless and a breath of fresh air in an industry dominated by mostly white beauty influencers.
5. Megan Coates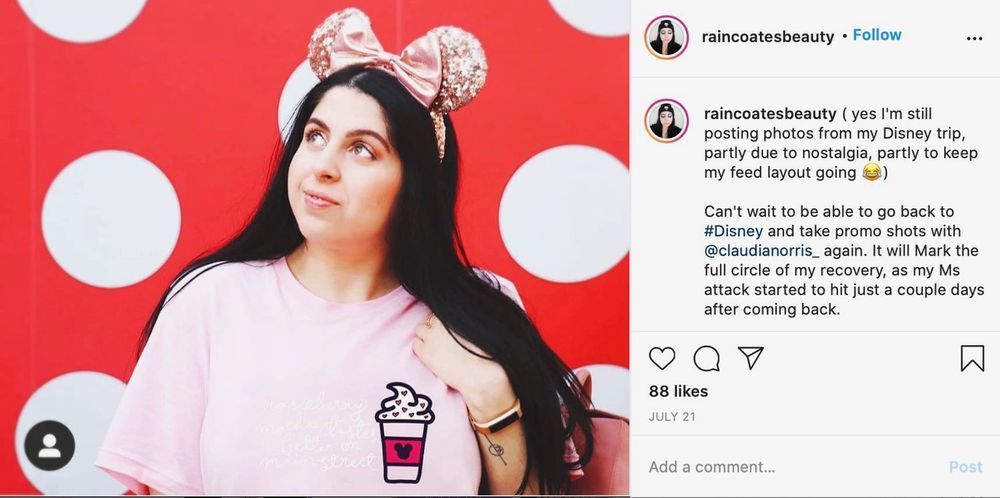 With a witty Instagram handle like @raincotesbeauty, it's hard to ignore Megan. She's a makeup artist turned multiple sclerosis advocate. Her condition allowed her to explore what it means to approach health and beauty in a holistic way. Not to mention, her brand is about promoting wellness and it's evident in her beauty style.
6. Valeriya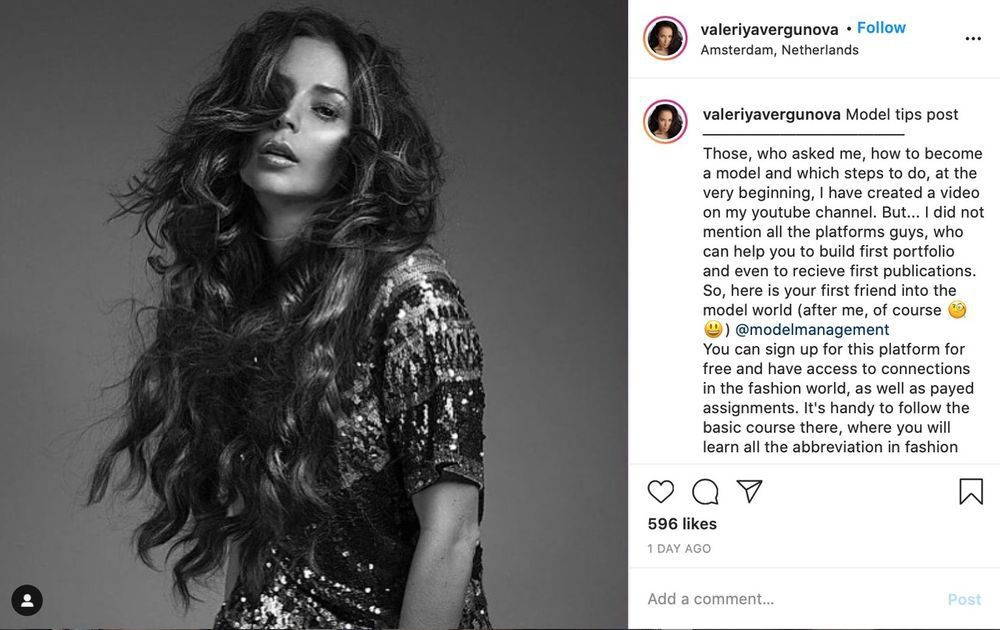 Valeriya is a proud model, coach, beauty queen, and mom. Her rise to fame is rooted in her charm and wit as much as her natural beauty. Her Instagram followers love her for her many adventures, health and beauty tips, and her impeccable style.
7. Asa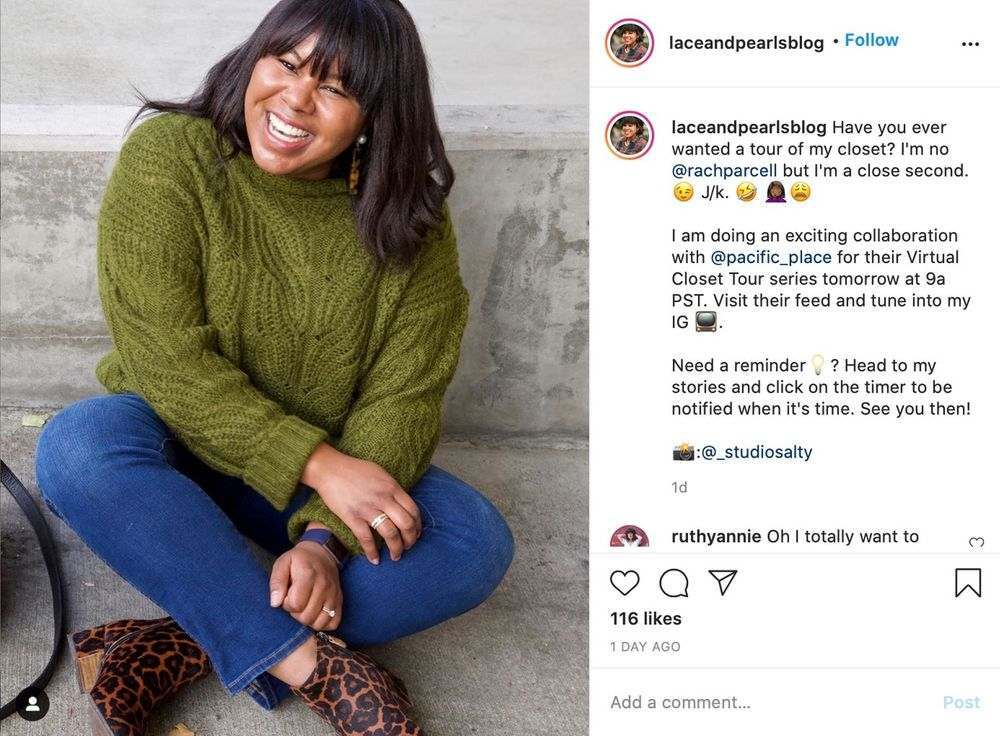 Based in Seattle and with an Instagram following steadily growing, Asa's advocacy is all about body positivity in the beauty community. Her natural approach to makeup is complemented by her relaxed style. Known under the handle @laceandpearlsblog, Asa espouses health, makeup tips, and a great love for her cats.
8. Hayley Hall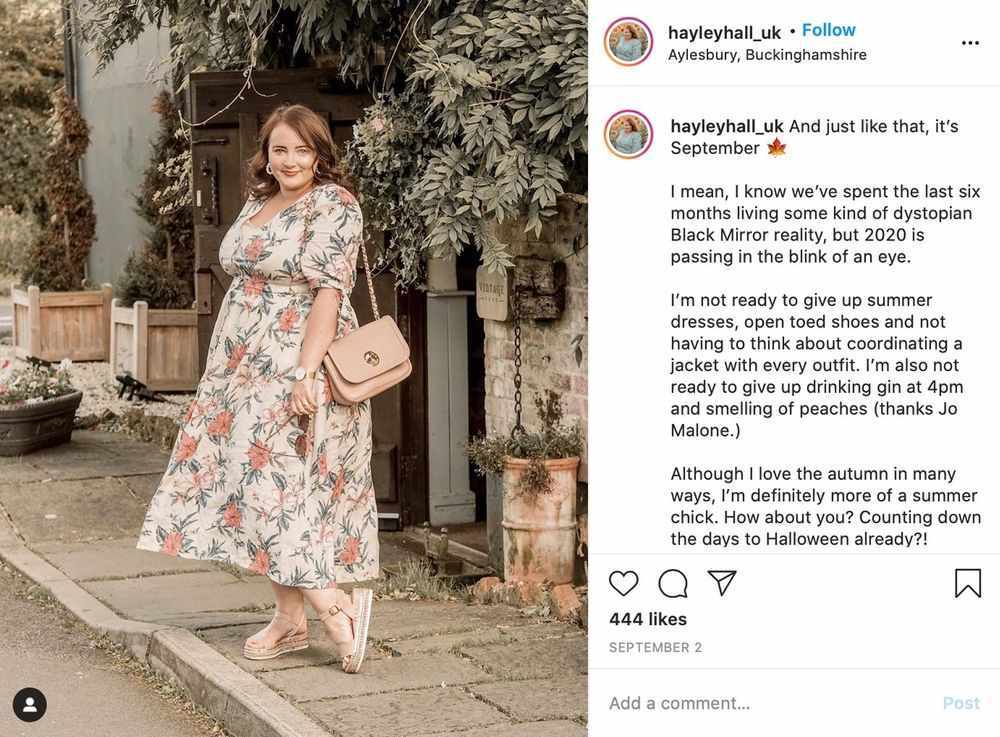 Another proud UK-based beauty influencer, Hayley's style is all about embracing her natural curves encased in warm and earthy toned style. Her makeup look can be described as natural and subdued, complemented by her fashion sense revolving around floral prints.
9. Ashlee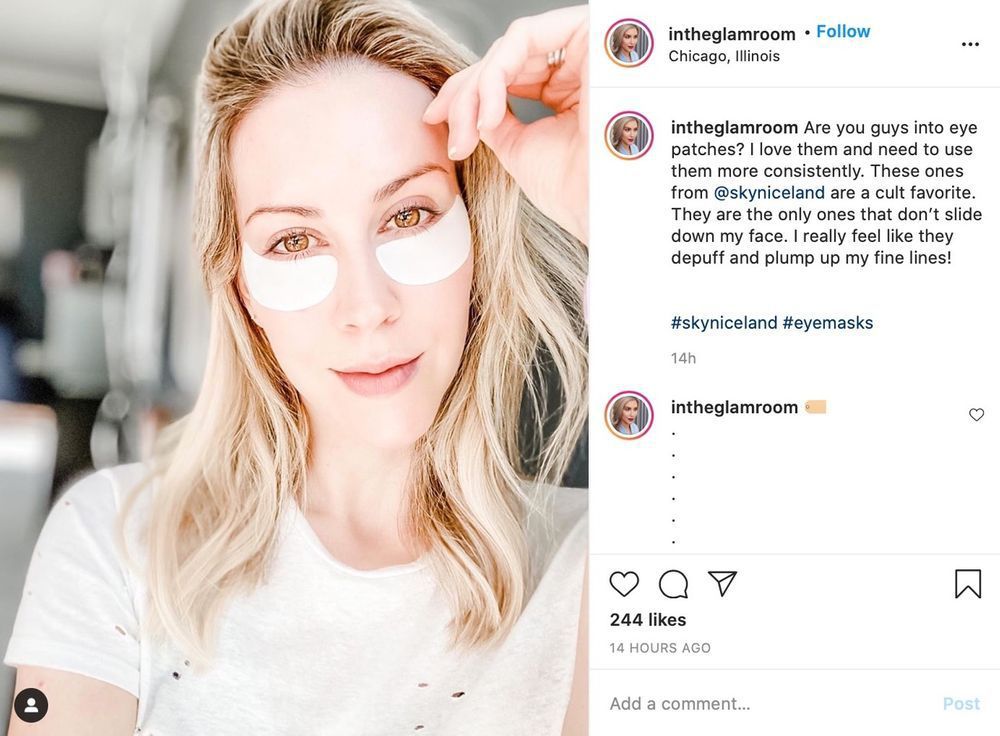 Chicago-based Ashlee has recently crossed the 10k follower mark on her Instagram account, @intheglamroom. From makeup to nails, she certainly does it all. Her feed is dominated by beauty products she regularly uses as well as a few sponsored ones.
10. Geena Samantha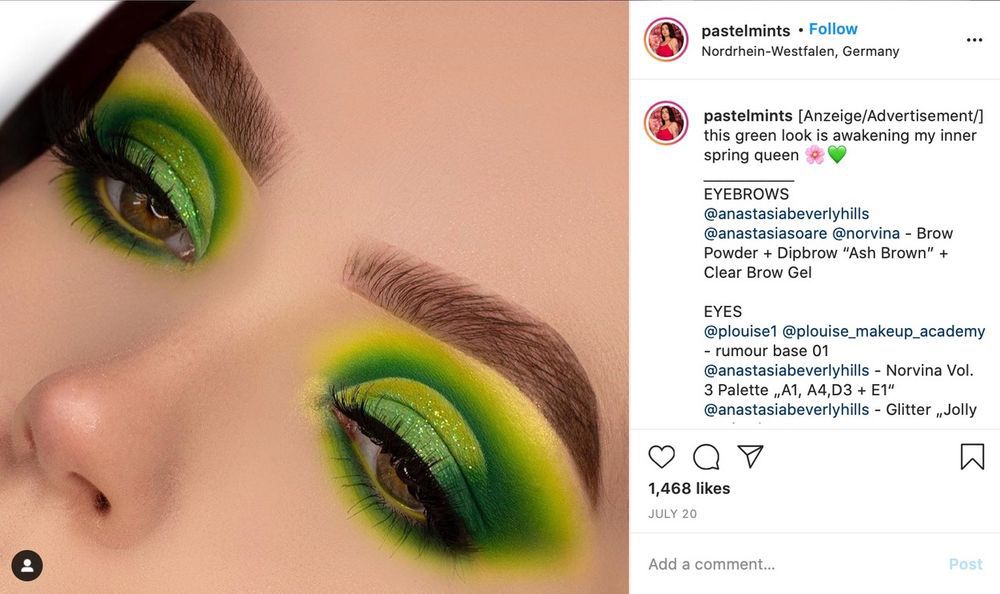 Based in Dortmund, Germany, Geena Samantha of @pastelmints is known for her gorgeous eye makeup. Her liberal use of colorful eyeshadow palettes is very reminiscent of a makeup style by big beauty gurus. With over 33k followers, Geena has been experiencing a steady rise in fame.
11. Lena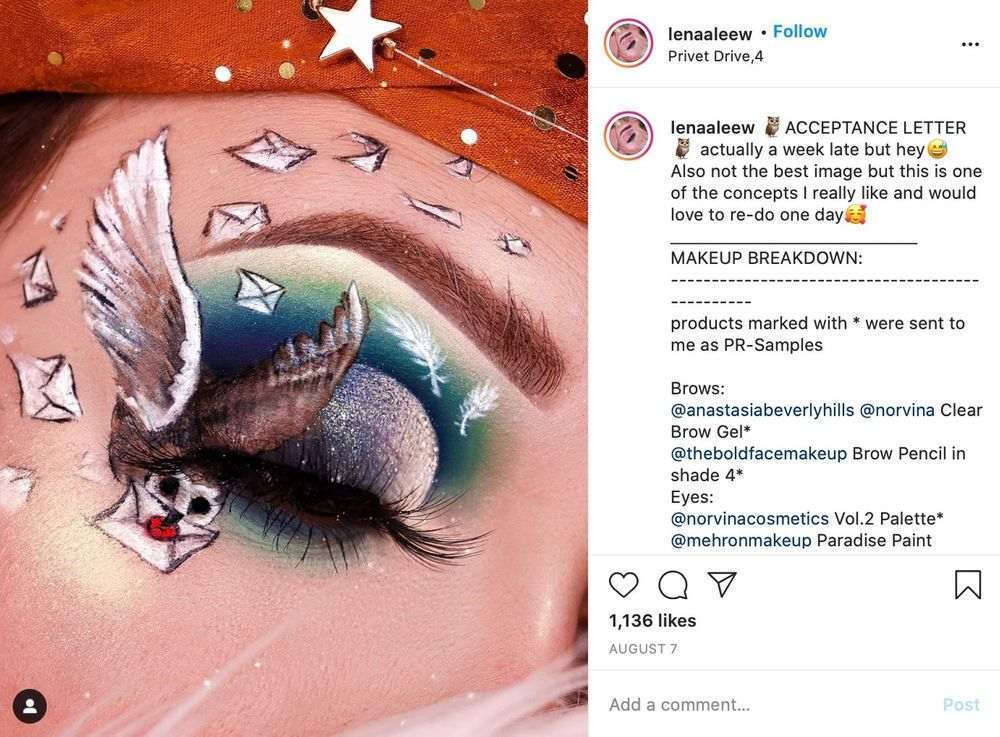 Another German beauty guru, Lena is drawing a lot of attention from many makeup fans and professionals because of her amazing and intricate eye makeup. Lena shows off her makeup skill by creating painting-like quality on her eyelids. A strong and growing fan base of more than 20k followers has allowed Lena to grow a strong and significant influence in the competitive world of beauty and makeup.
12. Lesley Marie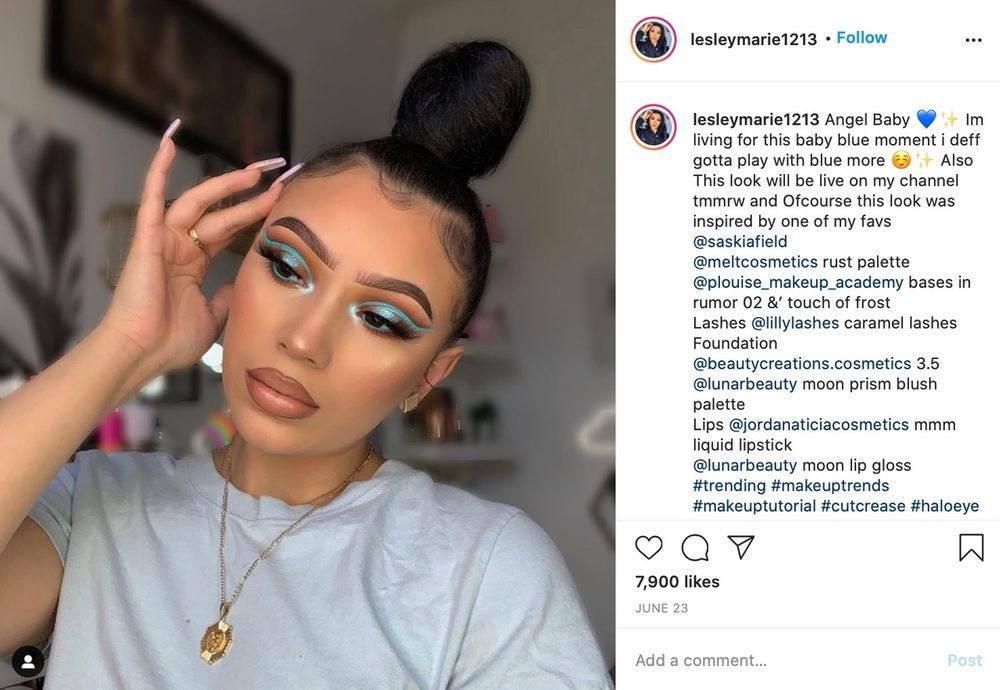 Lesley is an up-and-comer in the beauty and makeup world. Still, she has made a name for herself for the kind of stunning looks she creates. Based in NYC, she has amassed close to 45k followers on her Instagram, @lesleymarie1213.
13. Issy Lockett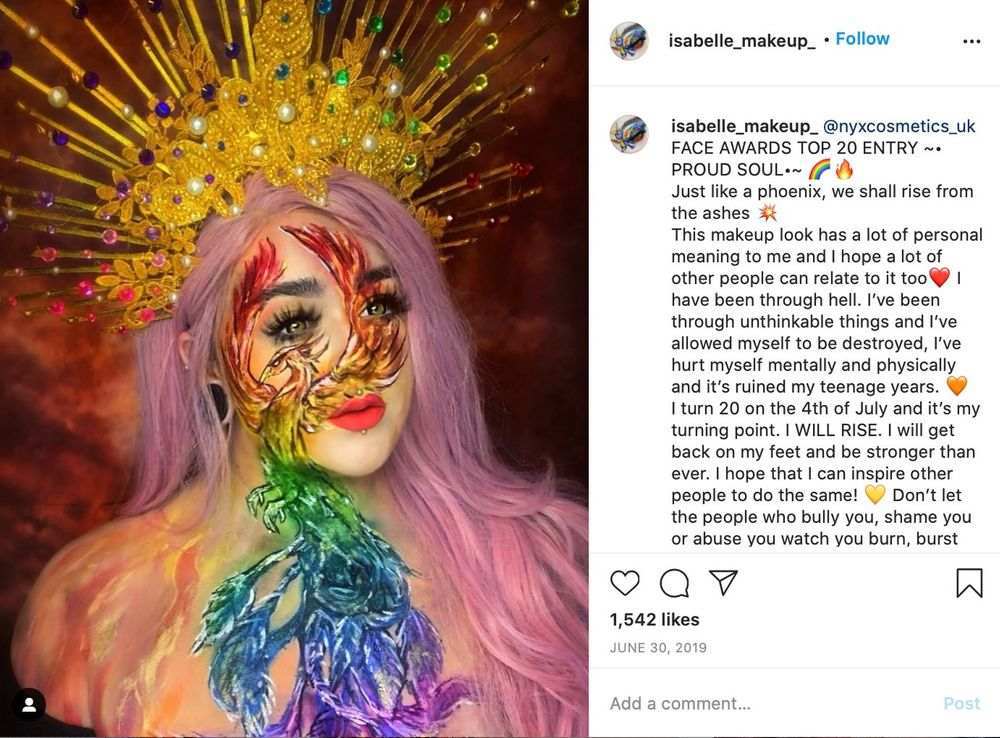 Boasting an impressive 19.4k followers, this UK-based micro beauty influencer is known for her artistic eye makeup rendering. With her face and body as her canvas, Issy of @isabelle_makeup_ shows off her skill through her extravagant, often over-the-top, makeup transformations that leave her close to 20k Instagram followers stunned and inspired.
14. Aluve Nguza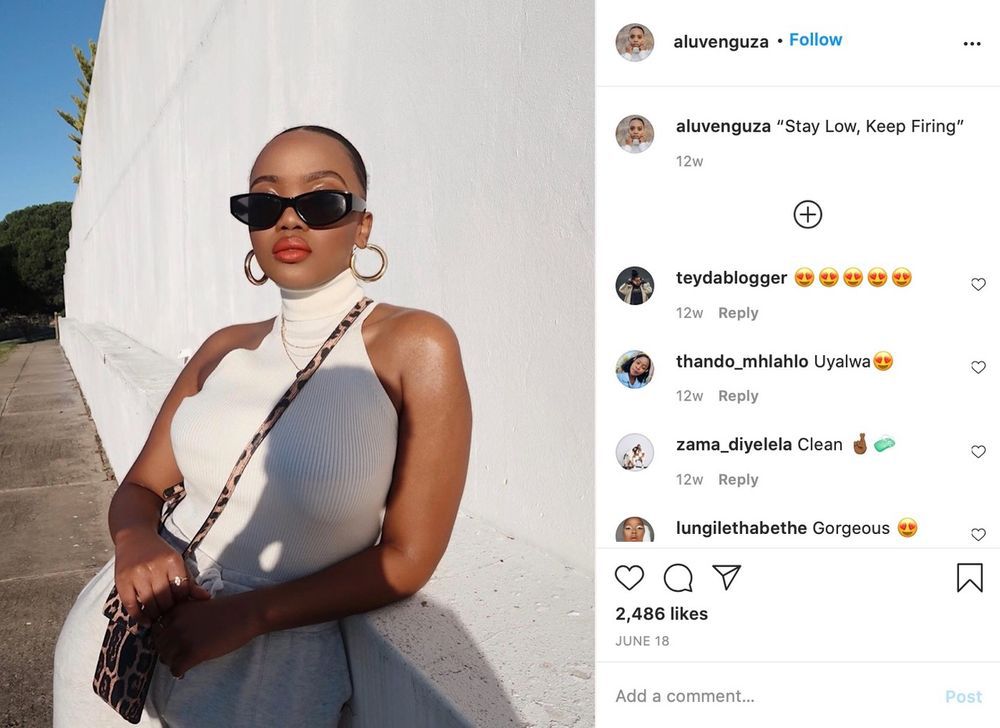 Hailing from South Africa, this stunning black beauty is an advocate of natural hair and makeup. With a clean and crisp Instagram aesthetic, it's easy to see why her 13.5k followers love Aluve's personal brand. Besides beauty and makeup, Aluve is also a gifted thespian.
15. Daniel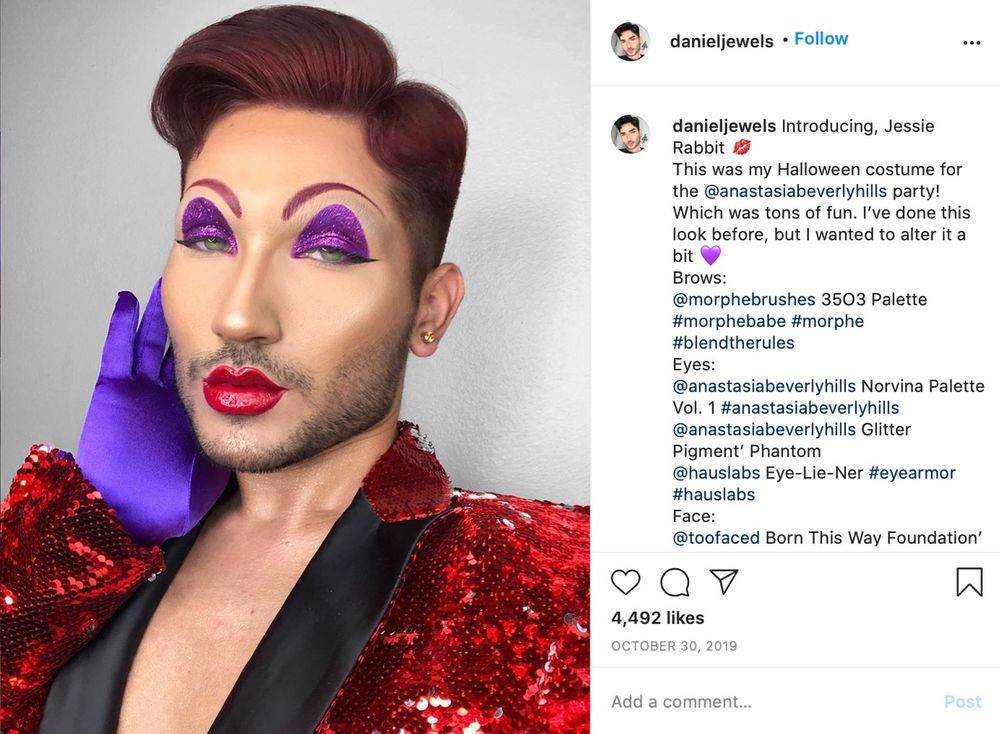 Daniel of @danieljewels follows the footsteps of Bretman Rock, James Charles, and Jeffree Star because of his flair for dramatic makeup and liberal use of colors. He has recreated a number of memorable fictional characters from film and television, gravitating towards characters that we know and love.
16. Hamsoyoung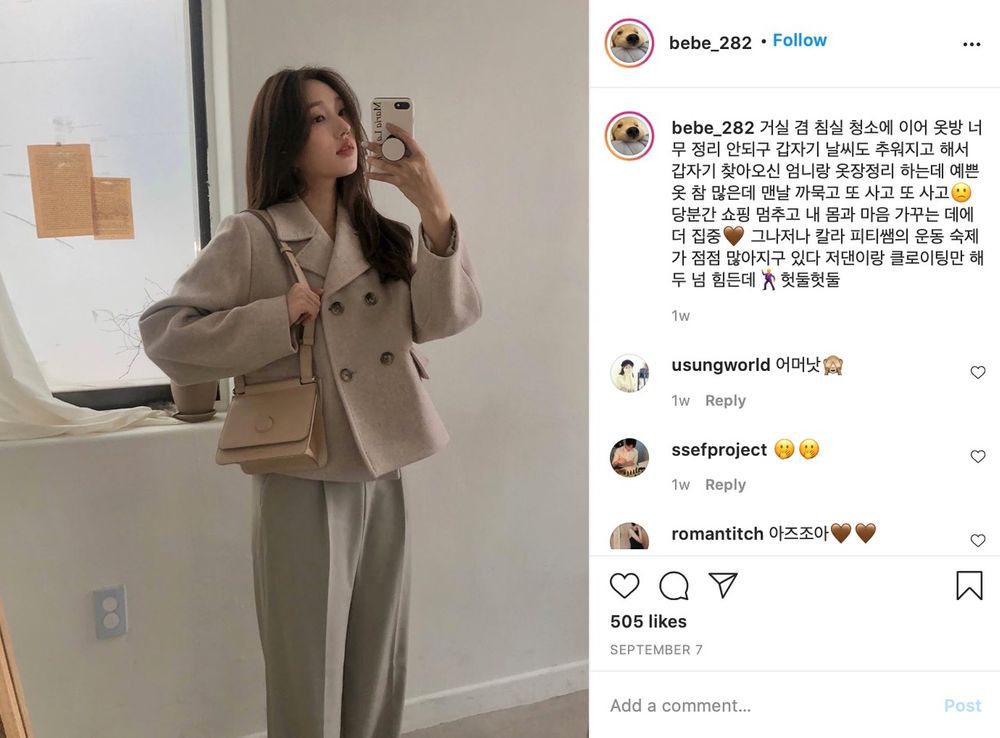 This list wouldn't be complete without at least one beauty influencer from Korea. Hamsoyoung, otherwise known as @bebe_282 on Instagram is a beauty and makeup guru famous for her quintessential South Korean looks. Natural and understated, her makeup style is benefiting her subdued fashion sense.
17. An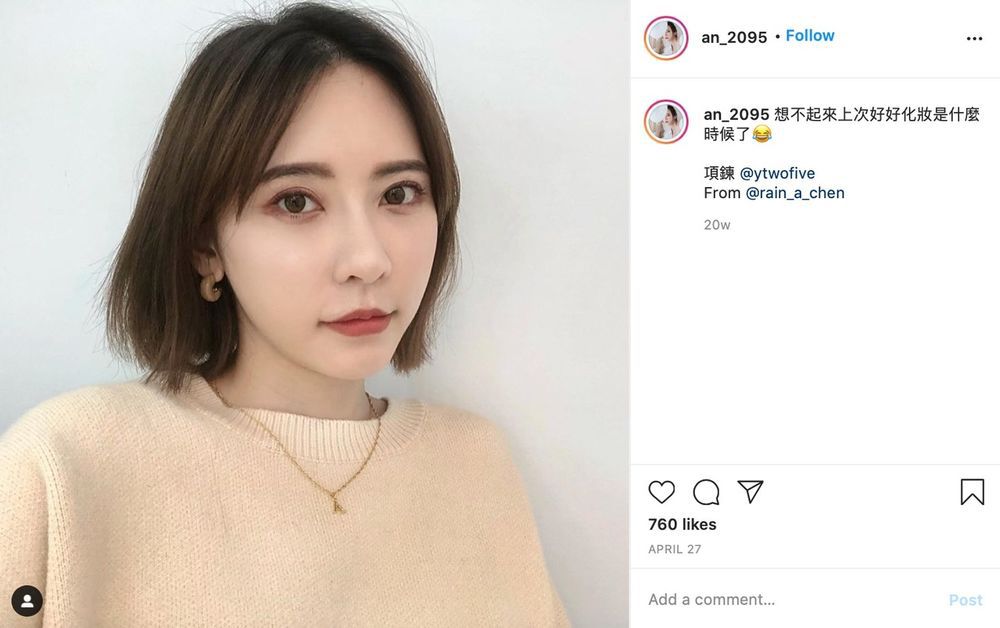 Scrolling through An's Instagram feed, you get the sense of her aesthetic. Being a mom, she shares makeup tips that focus on everyday looks. From sharing her skincare routine to her step-by-step guide on how to put on eyeshadow, An serves as a mentor for both pros and newbies.
18. Angie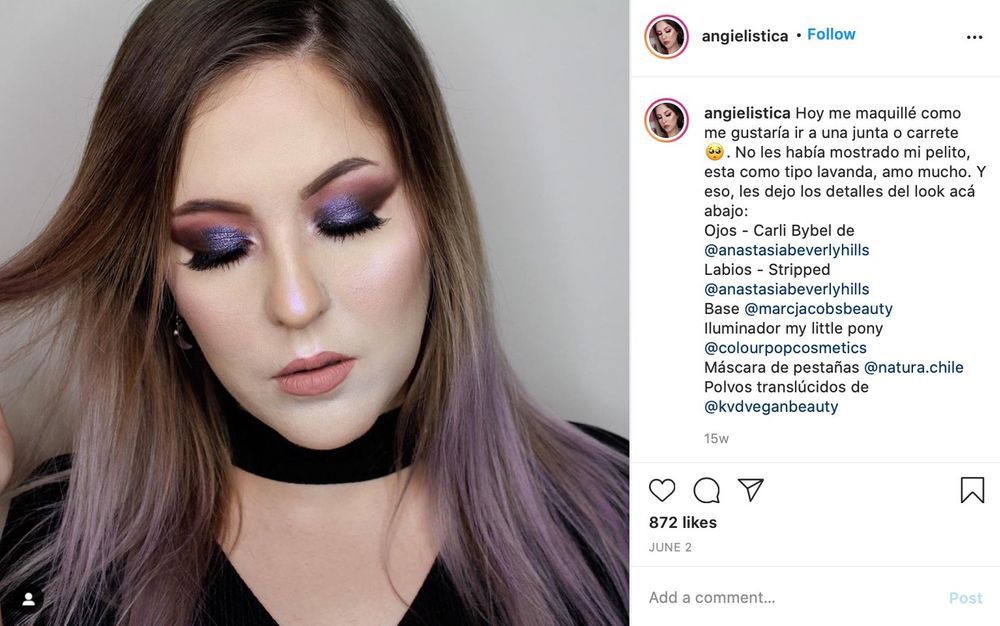 A proud Chilean by heart, Angie has wowed the beauty community with her make up transformations. Being able to paint a green skull on her face, to applying an everyday makeup look, Angie shows versatility with her makeup skills. Angie is not afraid to push the boundaries of what makeup can do, frequently experimenting with colors and styles.
19. Laura Alksne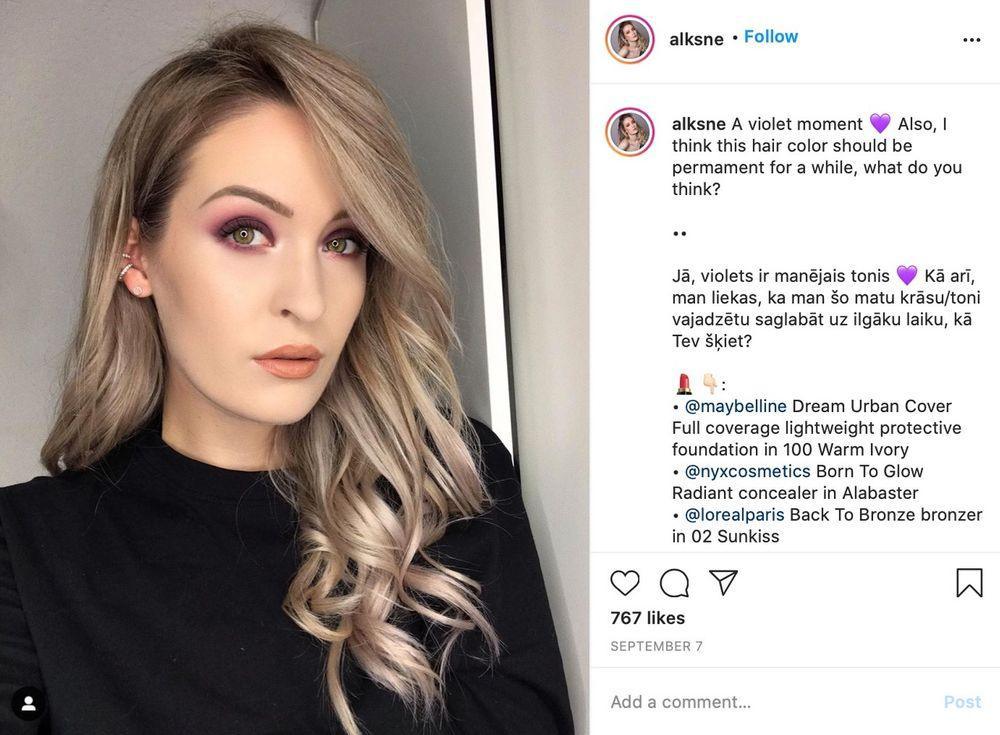 The beauty community is populated by makeup artists and makeup enthusiasts. Laura Alksne is both. It's clear she has fun putting on makeup for herself and others. Hence, it shows how she executes each of her looks. A strong sense of style and a distinct makeup look sets Laura apart from other influencers.
20. Jeanette Emory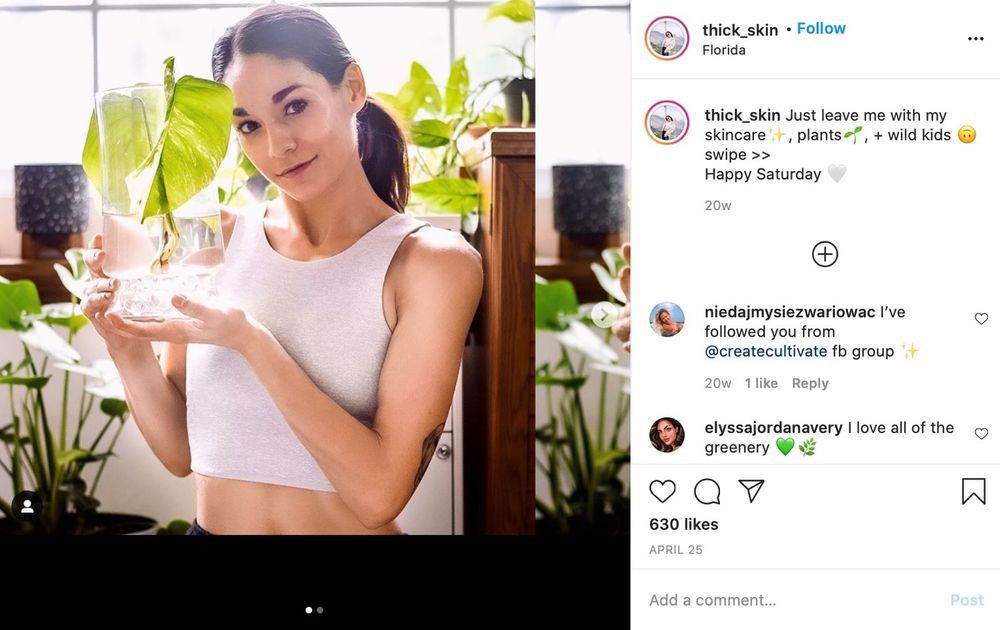 The worlds of beauty and skincare often blur their dividing line and Jeanette Emory of @thick_skin enjoys straddling that divide. She is a strong advocate of clean beauty, propagates the importance of wellness, and a certified organic skincare specialist. Being a mom, her caring nature transfers to her more than 15k followers.
How to Celebrate Halloween in 2020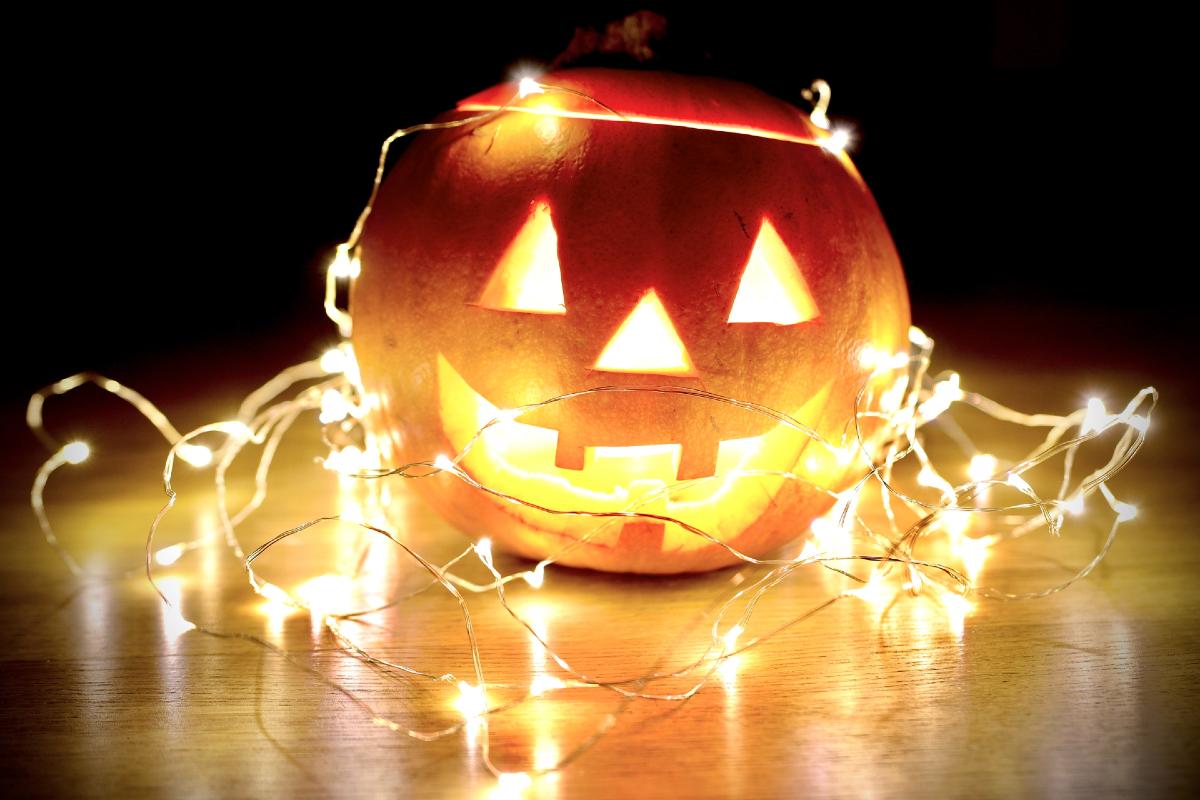 Strut your most ghoulish costumes, put up your jack-o'-lanterns, and boast your most delicious pumpkin pies. Halloween is just around the corner! But 2020 seems to be raining on everyone's parade, especially due to the COVID-19 pandemic. According to a survey, almost 70 percent of Americans celebrated Halloween in 2019. And it's no surprise why everyone gets giddy when they feel the hair-raising Halloween air and spirit. But how to celebrate Halloween in 2020 despite the pandemic?
They say it's not the destination; it's the journey. In this case, it's not the location nor huge parties; it's all about creativity. You can still have fun this Halloween and celebrate it like COVID has nothing on you. Here are a couple of ideas.
Hang treats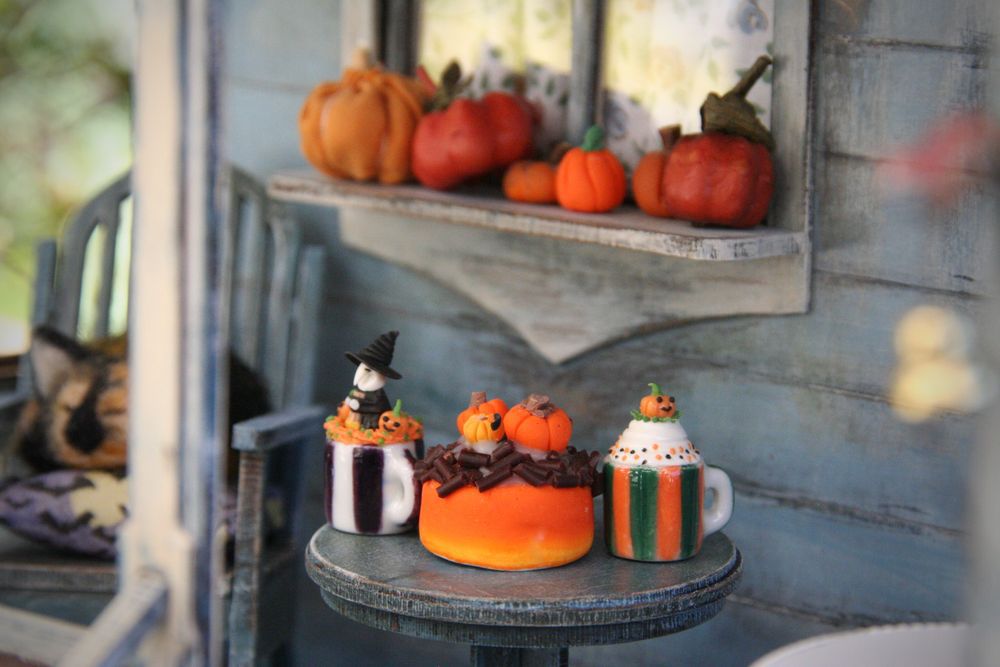 Let's start with the basics — Trick or Treat. You surely can't go about Halloween without the traditional Trick or Treat. But since we're on to a "zero to minimal contact" rule, homeowners can still be generous with treats by hanging them. Try to hang candies and chocolates from your fence, so kids can quickly grab them.
Drive-in movie night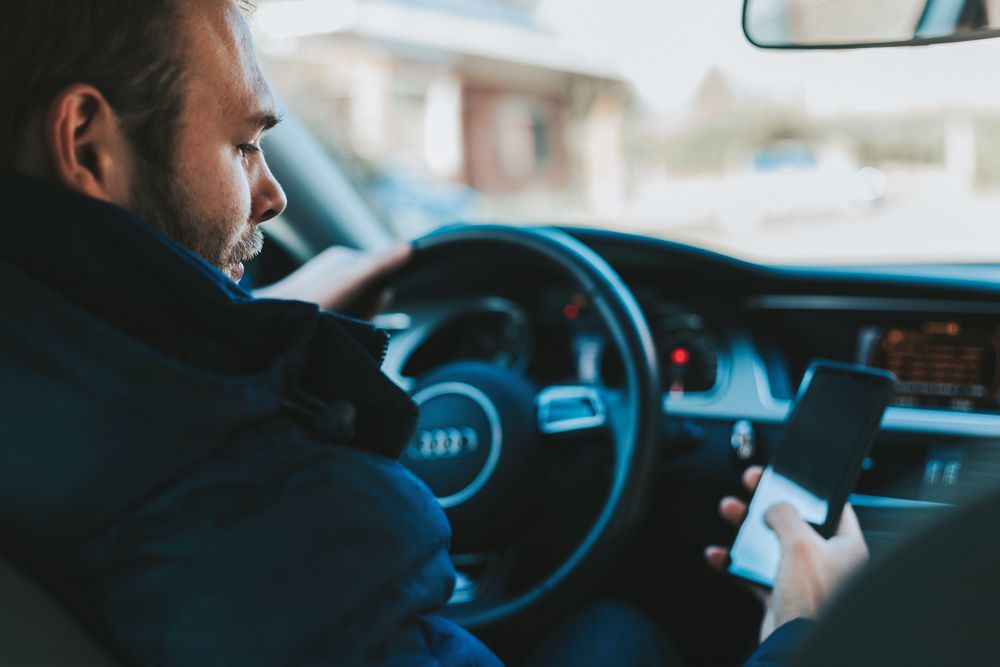 Although Halloween organizers would prefer doing everything indoors, nothing like a good scary movie in the open air. Just remember not to share bowls of popcorn or glasses. If you miss hosting events, you can organize a scary movie night in an open lawn, drive-in style, just like how they do it in the 50s. Put up a projector and instill rules on car parking, which should be at least two meters apart.
Indoor games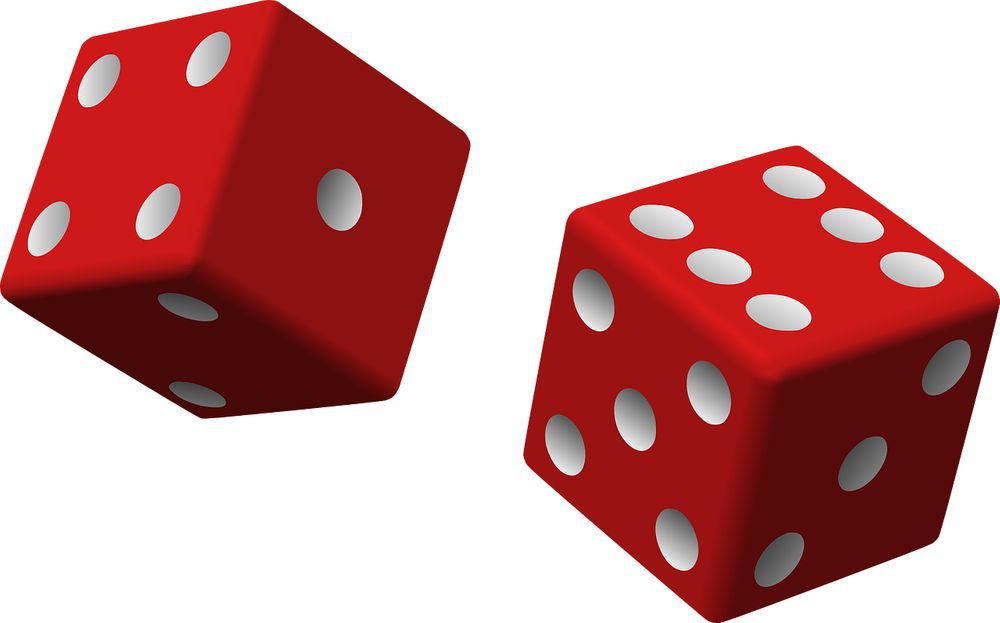 Staying at home is still the topmost priority despite the pandemic. And while it's recommended to avoid mingling with other people in big crowds, you can always have an intimate gathering with your family at home. Think of indoor games for the entire family. You and your kids can still have fun through a pumpkin carving contest. Make sure you have a special treat waiting for the winner. Or you can also do a mummy wrap content. Pick two representatives and let your kids wrap them in tissue paper. The one with the spookiest mummy wins.
Amp up decorations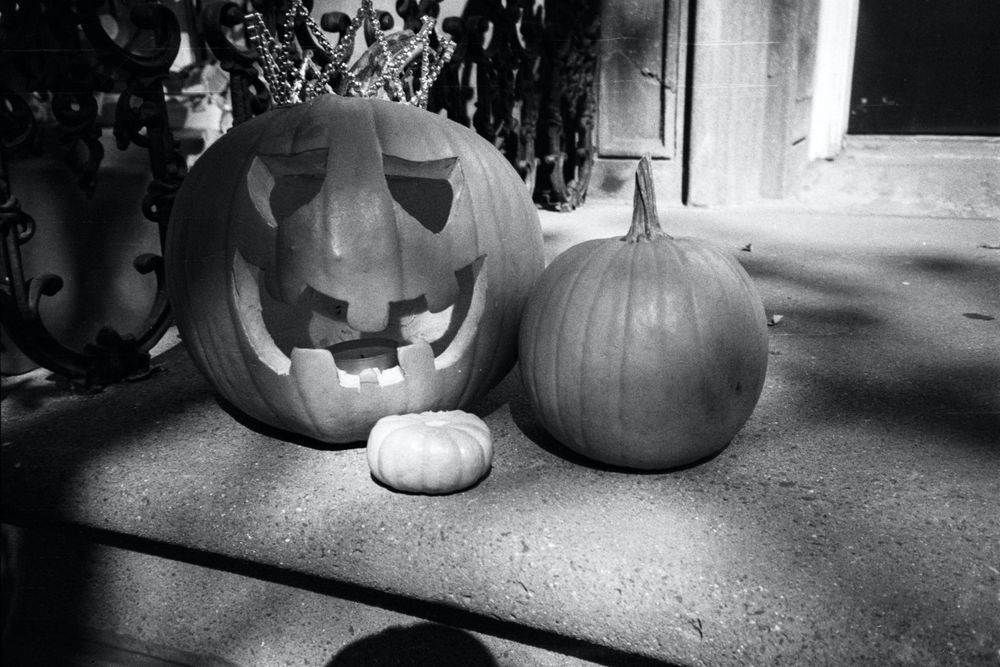 Since Halloween parties are canceled this year, there's no time to mope. Don't let this break your Halloween spirit. Try to amp up your Halloween decorations at home so you won't feel like Halloween is skipped this year. Then bake some Halloween-themed goodies for the entire family.
Scary stories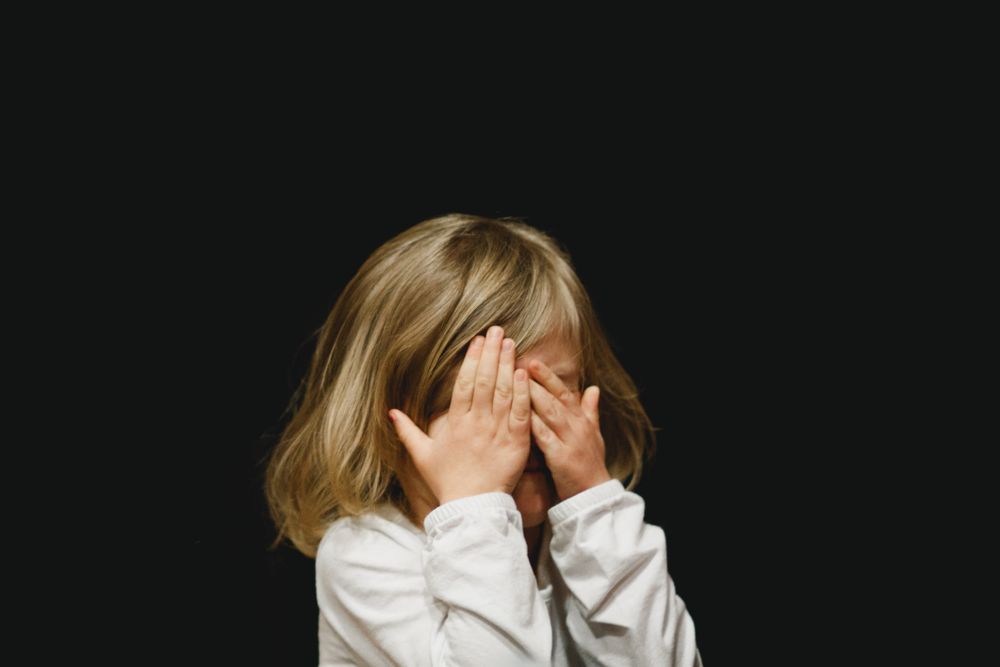 If you're wondering how to celebrate Halloween in 2020 with some friends without breaking the social-distancing rule, share some scary stories and do it COVID style. Set up a stage in an open space (your lawn is a good idea). Then put up some chairs, which should be at least a meter apart. Invite some friends over to share their scariest stories or experiences. Make sure you put on some eerie music to go well with the story-telling event. Entice the story-tellers with a special treat so everyone will be compelled to share.
Bake and drop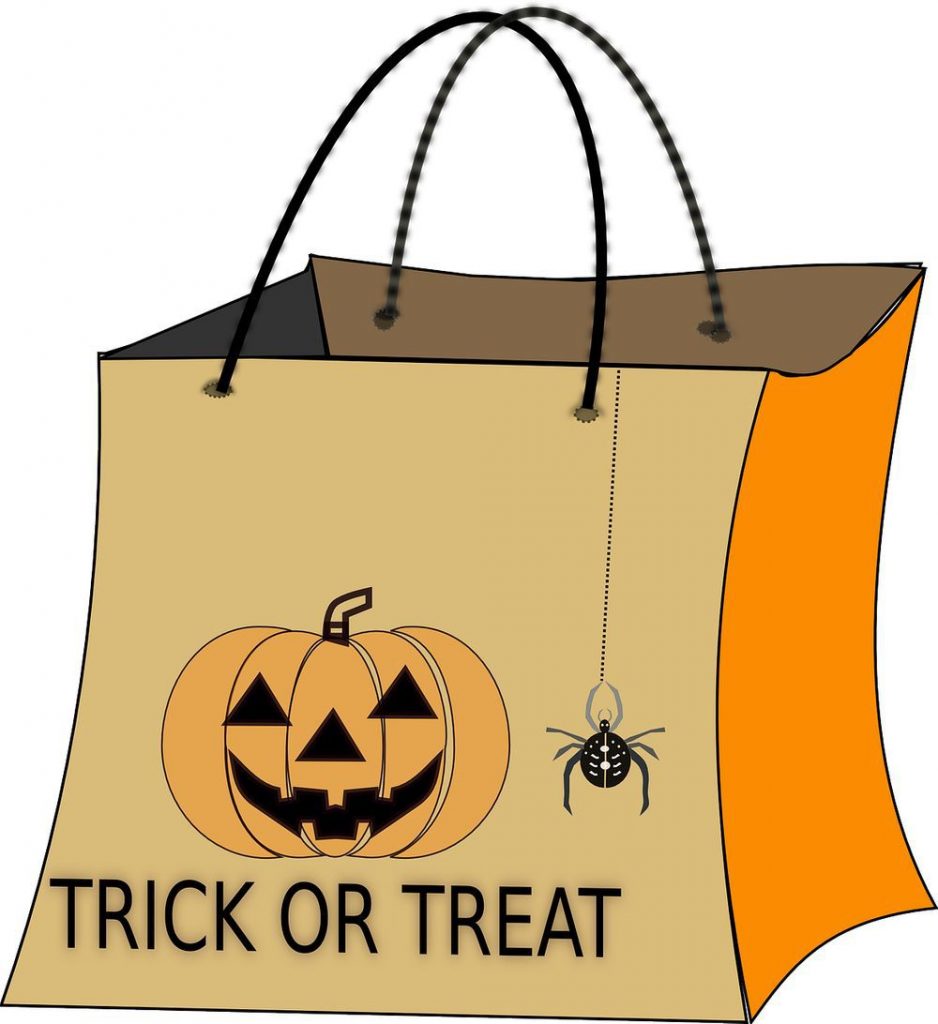 Sharing the Halloween spirit has always been the tradition. Unfortunately, this year, sharing can be in different ways. If you don't want to miss out on Halloween, but are still willing to share this moment with friends and family, you can "bake and drop." Bake some Halloween-themed cupcakes and drop them off at your friends' doorsteps. This way, you're still letting them know you guys are in this together — pandemic or no pandemic.
Facebook live party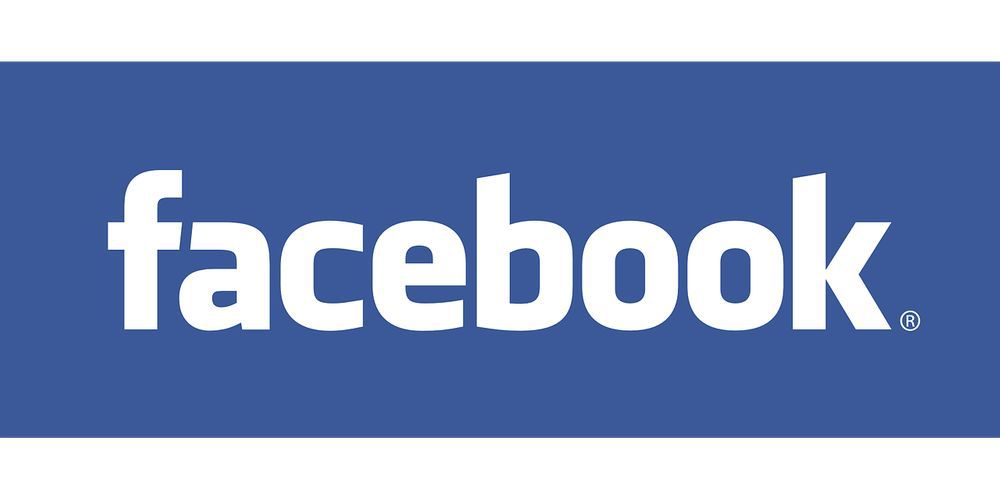 We know you miss being in huge crowds and meeting new people during special events and parties. But if you're wondering how to celebrate Halloween in 2020 with familiar and random people, do it virtually. Social media has the power to bring everyone together. It's all boils down to your creative juices. Host a Facebook live party for friends and everyone who likes to join. If you're a musician, you can do a Facebook live performance.
If you know your way through the kitchen, whip up some Halloween-inspired dishes and do everything live. Anything you can offer to the audience that's entertaining will genuinely be appreciated, especially during this time where everyone is bored at home.
Zoom parties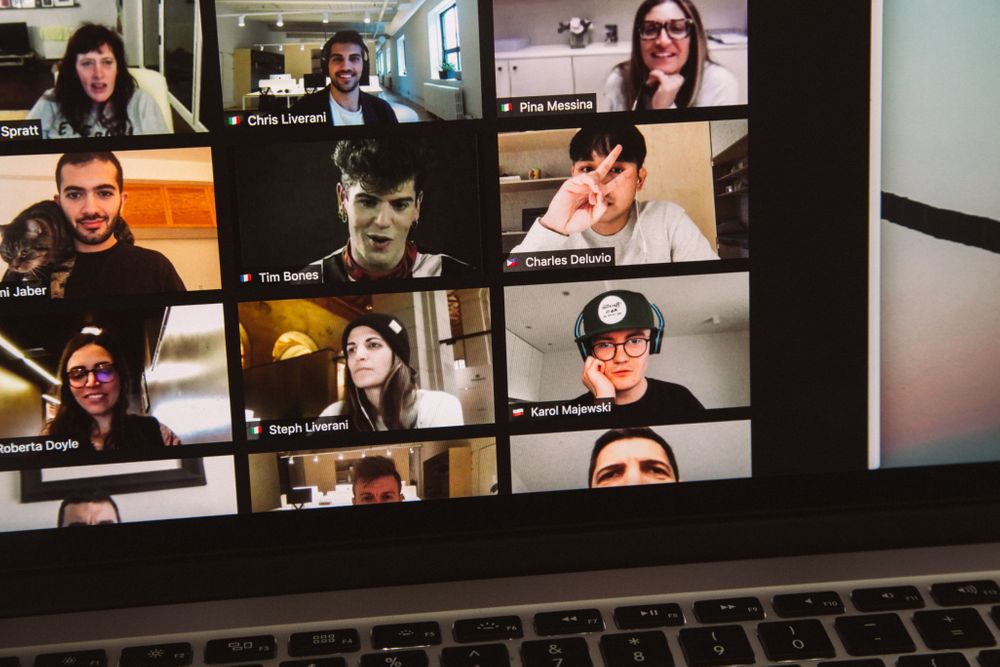 We won't be surprised if Zoom will be seeing a surge in video group calls for Halloween this year. Halloween advocates will be turning Zoom video group calls into an all-out Halloween blowout. You can put on the boldest or scariest makeup and organize Zoom events. You can see who has the eeriest backdrop, host costume parties, share ghost stories, or arrange a Halloween-themed trivia event.
Wrap Up
The COVID-19 pandemic is undeniably holding off everyone's plans this year. Of course, the topmost priority is everyone's safety. But that doesn't mean you can't have fun — safely. If you're still in a pickle about how to celebrate Halloween in 2020, try these simple and exciting ideas. Halloween events may be canceled, but nothing should ever break one's Halloween spirit.
10 Best Affordable Hatchback of 2020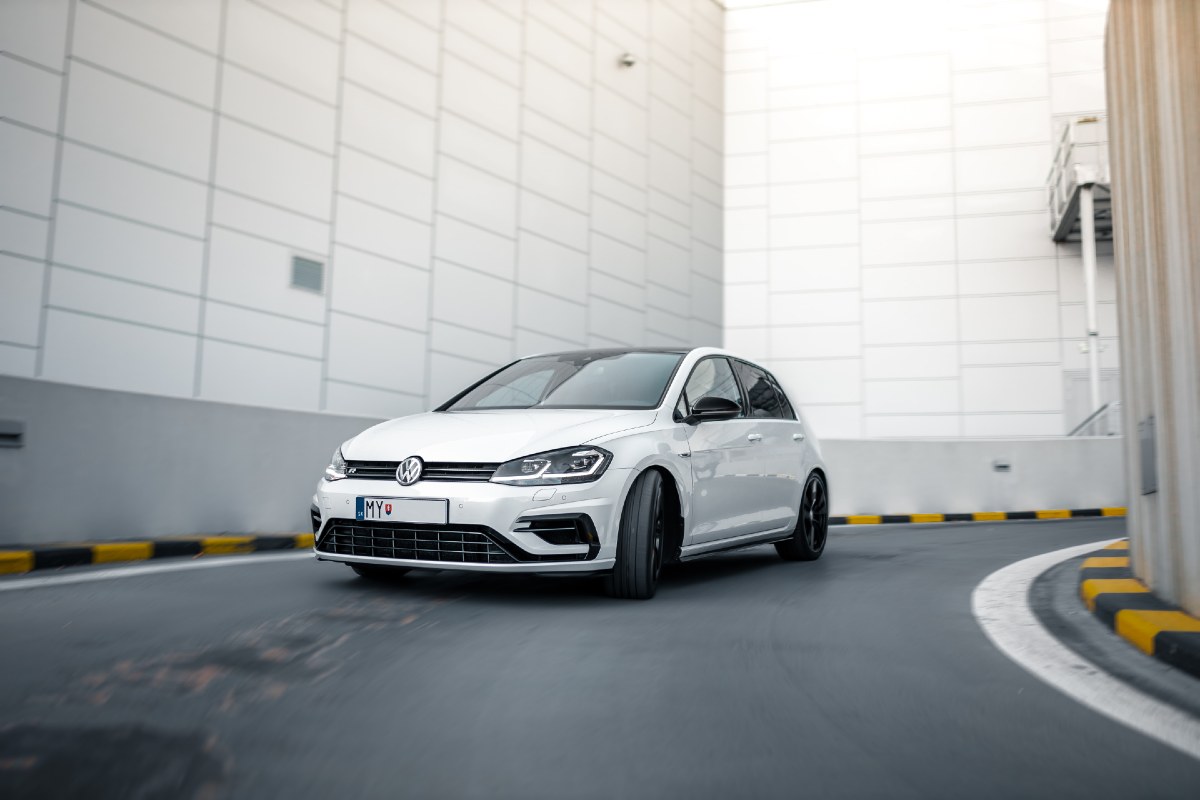 Many people choose a hatchback instead of a sedan primarily for practicality. And with major car manufacturers releasing their own models, we've decided to come up with our own list of affordable Hatchback 2020 cars. Our reviews were based on actual experience and recommendations of both car enthusiasts and experts.
1. Kia Rio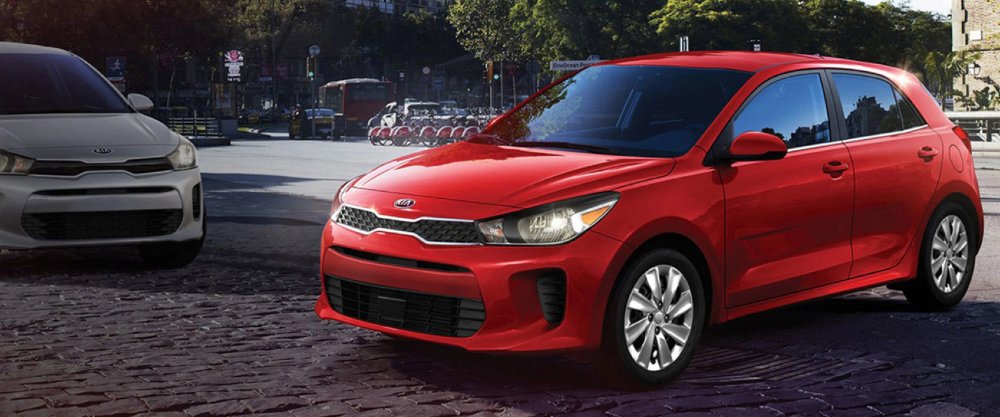 First on our list is Kia Rio that was designed to carry loads of fun into a practical hatchback. With its looks alone, it's already a scene-stealer. It also has a wide hatch opening which makes it easier to load and unload items. Kia Rio is ideal if you wish to look sporty yet travel compact. The ride is surprisingly comfortable as well, perfect for long drives. And the best part is, it's fuel-efficient and you can save a lot of bucks just by using this car.
Estimated MPG: 33 – 41 mpg
Price: $16,790
2. Hyundai Veloster N
If you are looking for an affordable hatchback 2020, and at the same time a car that provides impeccable capability, we recommend Hyundai Veloster N. You will undoubtedly appreciate this lightweight car's turbocharged engine. It even has a huge interior which surprises a lot of people. Let's not forget the massive trunk if you always pack a lot.
Speed up through corners and still be able to maintain the same performance. As Hyundai is known to provide an excellent infotainment system, you will enjoy its responsive screen.
Estimated MPG: 22 – 29 mpg
Price: $28,350
3. Subaru Impreza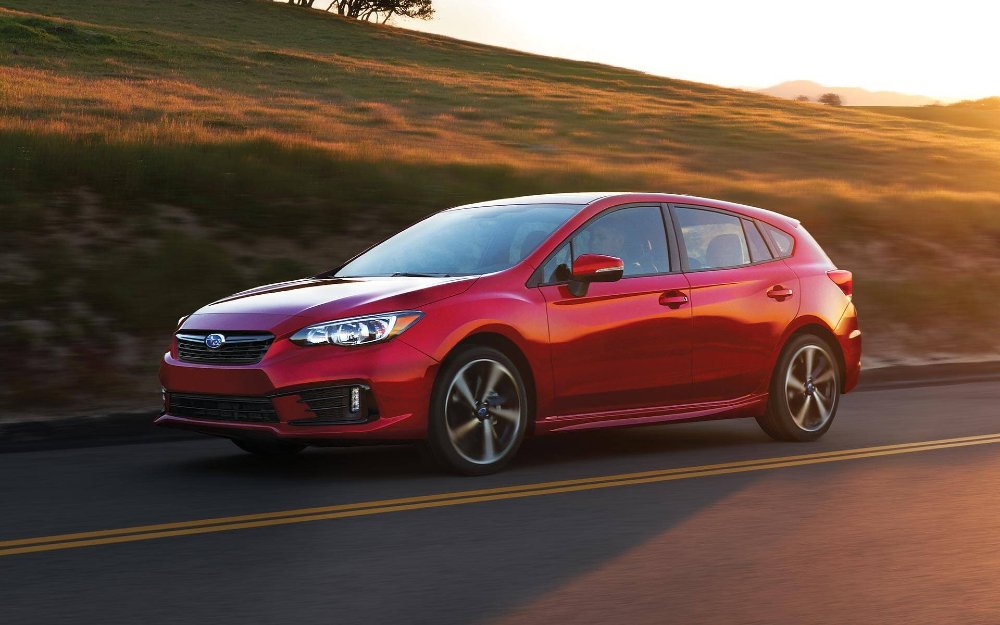 What we appreciate about Subaru Impreza is that you get to have a fantastic drive and ride. Plus, it uses high-strength steel body structure. While it will not exactly turn heads, the design is ideal for those who are looking for a more conservative appeal.
Getting impressive crash-test safety ratings is a big bonus too. That's their main selling point, and if you are a family man, or you always bring your kids with you, this is definitely the car to buy.
Estimated MPG: 23 – 30 mpg
Price: $18,695
4. Chevy Bold EV

If you are conscious about the environment, then getting this all-electric Chevy Bold EV could be the right option for you. You can drive for up to 259 miles on a single charge.
Upon testing the car, we were impressed by how seamless the driving experience was. Most people do not fancy its exterior and interior, and we understand why. It's not exactly a show-stopper, but considering its benefits and efficiency, it is a decent choice.
Estimated MPG: 119MPGe
Price: $36,620
5. Honda Civic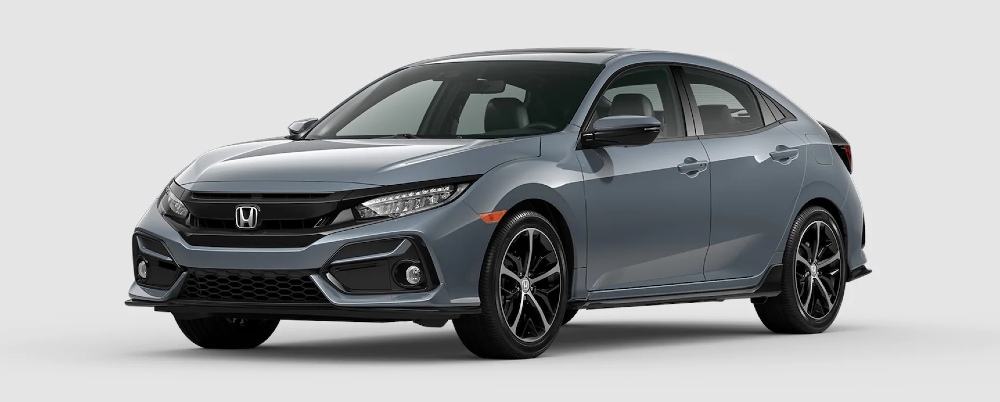 There are many things to love about the Honda Civic. To begin with, it is fuel-efficient and provides outstanding performance from the turbocharged engine. It finds the right balance between style, performance, and comfort.
Expect quick acceleration from this car as well. Without much of a surprise, this has been a favorite of both experts and average drivers. Regardless if you want to drive faster or to just enjoy a relaxing drive, Honda Civic can certainly deliver.
Estimated MPG: 32 mpg
Price: $20,950
6. Toyota Corolla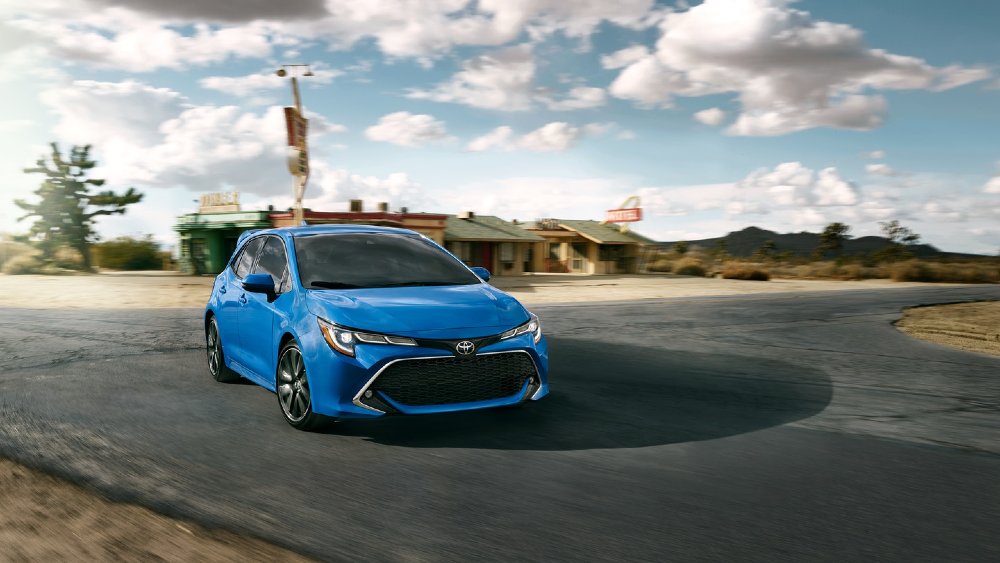 Known for bringing quality cars over the years, it is only fitting that we include Toyota Corolla on our list of Affordable Hatchback 2020.
This car has exceeded our expectations in terms of safety. Thus, this is ideal for families with smaller kids. Younger buyers will appreciate its Android Auto and Apple Carplay features. Likewise, the older ones will love the car's driver assists. Steering is smooth, and its brakes are quick-reacting.
Estimated MPG: 31 – 35 mpg
Price: $20,290
7. Honda Fit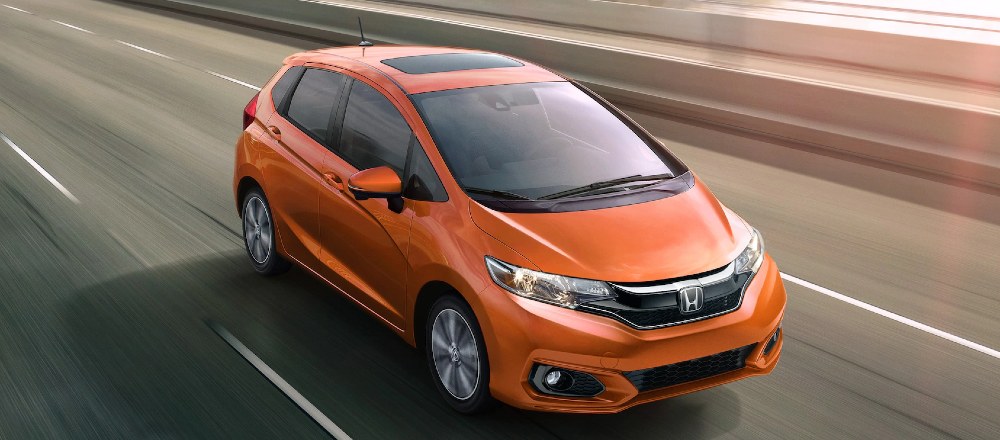 Another model from Honda makes it to our favorites, and this time it's Honda Fit. Do not be fooled by its exterior as you might think it cannot comfortably sit passengers. However, we tried it for ourselves and drove for a couple of miles. While we couldn't say that it is 10/10 for comfort, it was decent enough for long drives. Although, there were no significant changes compared to its predecessors.
Estimated MPG: 29 – 36 mpg
Price: $17,145
8. Mazda 3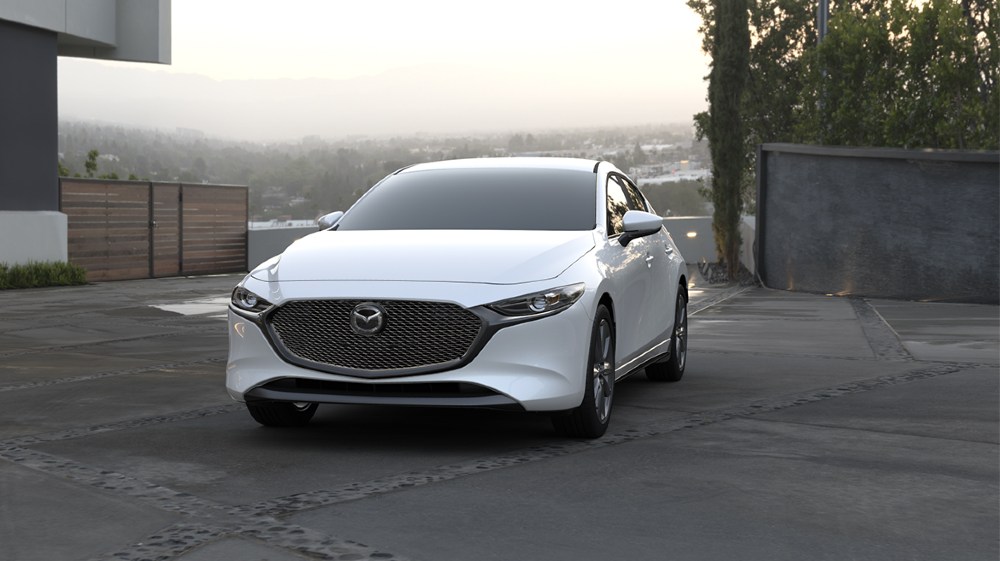 We have to admit that we were taken aback seeing the impressive exterior of Mazda 3. It definitely looks smart and sleek in all angles. You also get to enjoy responsive steering and braking as you drive this car. Its refined engine and the easy-to-use infotainment controls were pluses as well. One downside though is that the rear seats are a bit cramped.
Estimated MPG: 25 – 35 mpg
Price: $23,000
9. Volkswagen Golf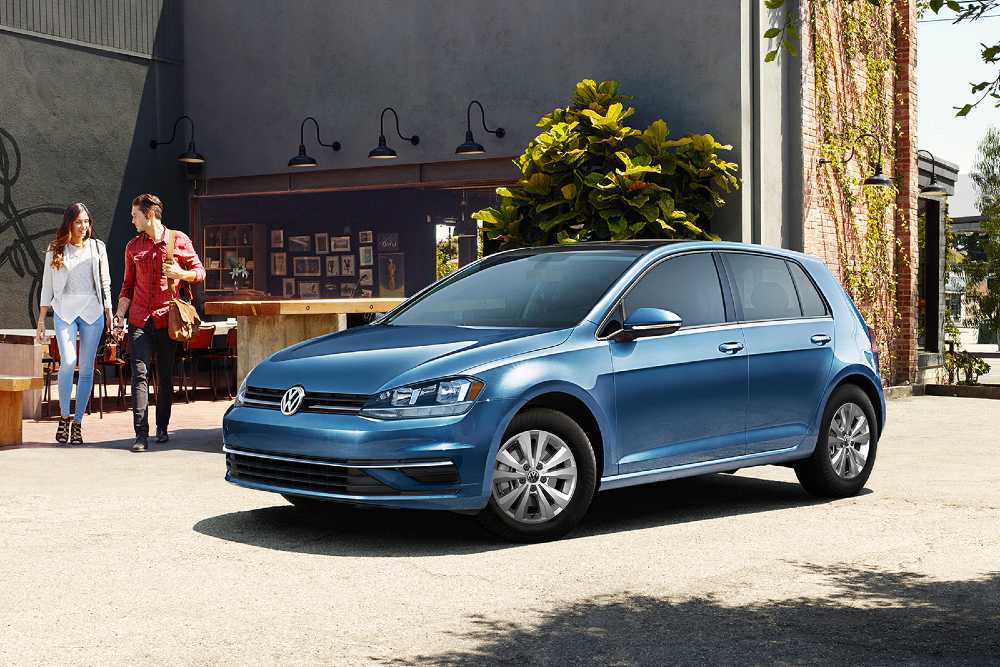 We're almost finished with our affordable hatchback 2020 list, and it would be a sin not to include Volkswagen Golf. If you want to have that luxurious vibe in terms of interior, you should consider getting this model. Expect the same quality of details on its exterior as well.
Judging by that, it is apparent that they have carefully spent time building this car. And on top of that, it's quiet and extremely comfortable. While it's one of the more expensive cars on the list, it can be justified by its amazing features.
Estimated MPG: 28 – 36 mpg
Price: $23,195
10. Toyota Prius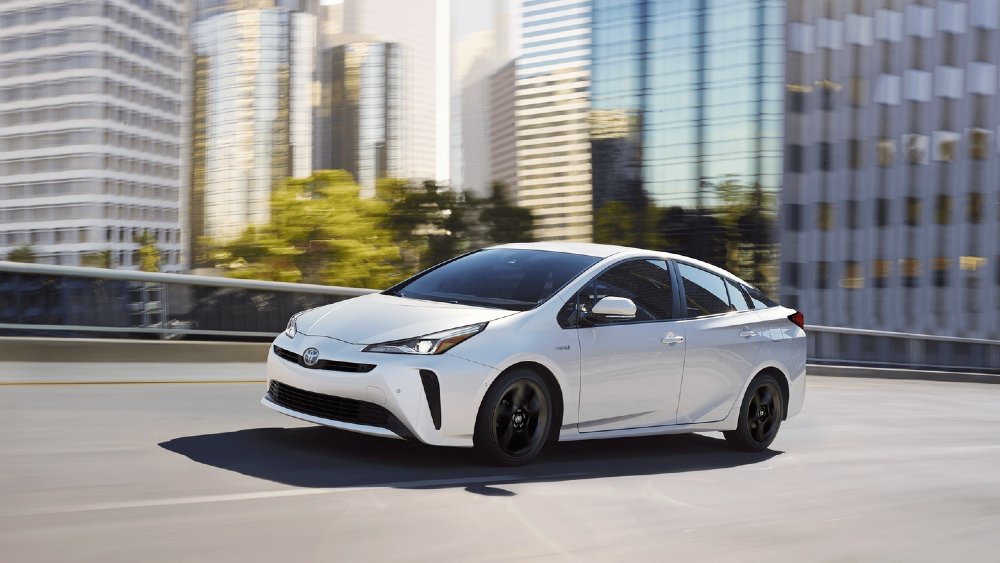 Lastly, we have the Toyota Prius. This is one of the most ideal models if you wish to get a hybrid car. It provides great gas mileage as you can see below. Plus, it offers decent space for cargo and supportive seats. The only concern we had was the driving experience which was far less compared to the other cars from this list.
Estimated MPG: 48 – 58 mpg
Price: $24,325
Final Thoughts
Choosing the most affordable hatchback 2020 car should not solely rely on the price alone. You also have to consider its features and comfort. Hopefully, the list above was able to help you narrow down your options so you can get your car soon.