Best Home Workout Equipment You Need To Have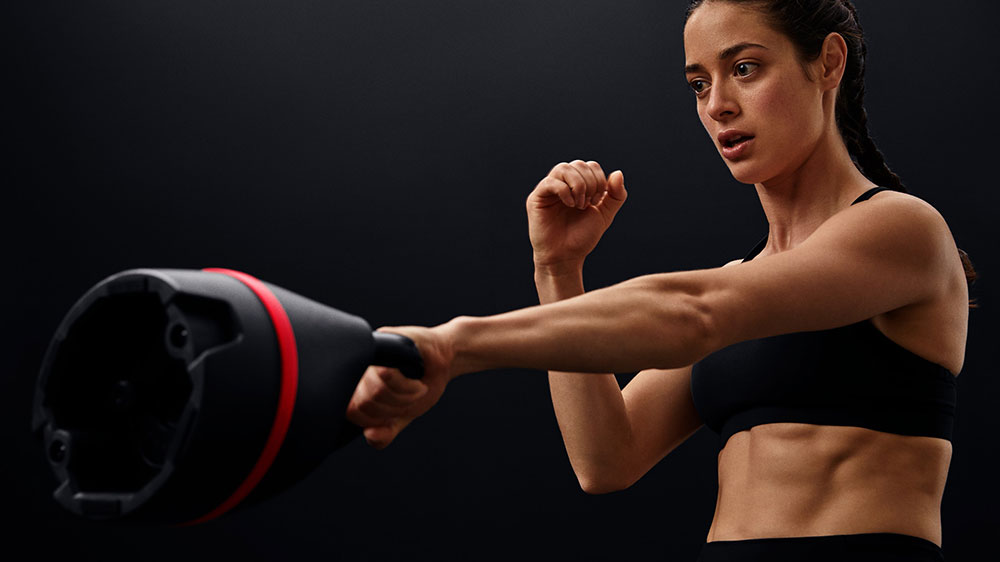 Are you searching for the best home workout equipment? We have a diverse list that's perfect for serious health buffs and for those who want to start an active lifestyle at home.
As of this writing, most people are still under shelter-in-place measures. And while it is tempting to just slack and spend the entire day on the couch, overdoing it can take a toll on your health. That is why you need to get up and workout.
Now, for some people, watching workout videos on YouTube is enough to keep them moving. But for others, they need home workout equipment to be inspired.
Best home workout equipment 2020
As we've said, we looked for different home workout equipment to give you an idea of how much each will cost you. Perhaps you want to splurge on an expensive trainer, or maybe you just want smaller equipment to test the waters first. So without further ado, here are the best home workout equipment for 2020.
1. NordicTrack X22i Incline Trainer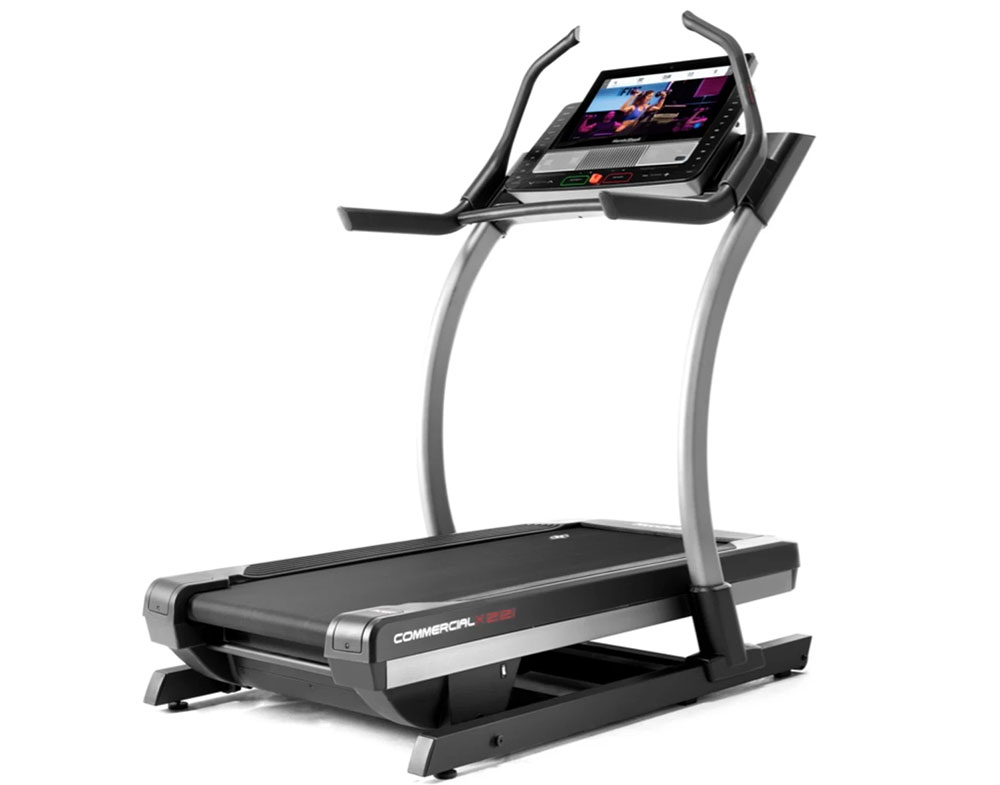 If you want to invest in home workout equipment, then you should consider getting Nordictrack X22i Incline Trainer.
NordicTrack's Incline trainer can support elite-level training. That means we shouldn't question its durability as it is made for intense workouts. But what made us fall in love with this is the wide touchscreen display. You can even connect it to Google street view and run or walk as if you are outdoors. The best part is that the incline will automatically adjust depending on the actual street.
Get yours for $2,500. This might seem a bit costly, but it's definitely worth it.
2. Ultimate Sandbag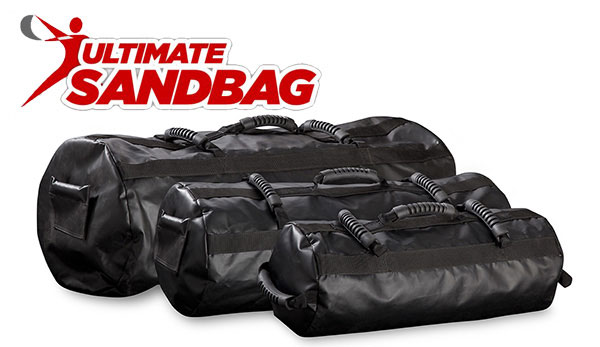 The Ultimate Sandbag was developed by Josh Henkin, a strength coach and sports performance leader. This workout equipment is ideal if you want to build your core, burn fats, and improve flexibility. By far, it is the most durable sandbag in the market. Thus, you don't have to worry about tears and scratches. Plus, it is waterproof (or sweatproof).
Instead of doing your usual lunges and squats, how about adding a few pounds to make it more challenging? Be careful though. This isn't for the weak!
You can get your sandbag for $105, sand not included.
3. Concept2 Model D Indoor Rowing Machine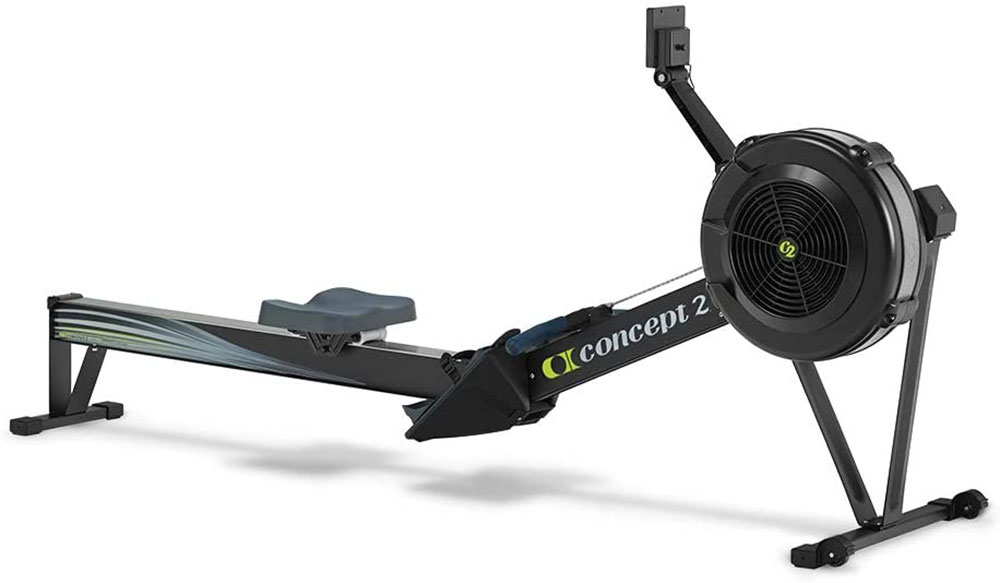 Some people are intimidated to use indoor rowing machines because it seems hard to assemble. The case is different from Concept2 Model D Indoor Rowing Machine. In fact, you can build the entire thing in less than 30 minutes. It also has ergonomic handles that support the natural rowing position.
In addition, there are games and workout programs that you can follow – making it stand out from the competition. And if you want to transfer your workout data, wireless connectivity is available. Just make sure that you maintain the equipment by regular oiling.
Have your own indoor rowing machine for $900.
4. MVN Resistance Bands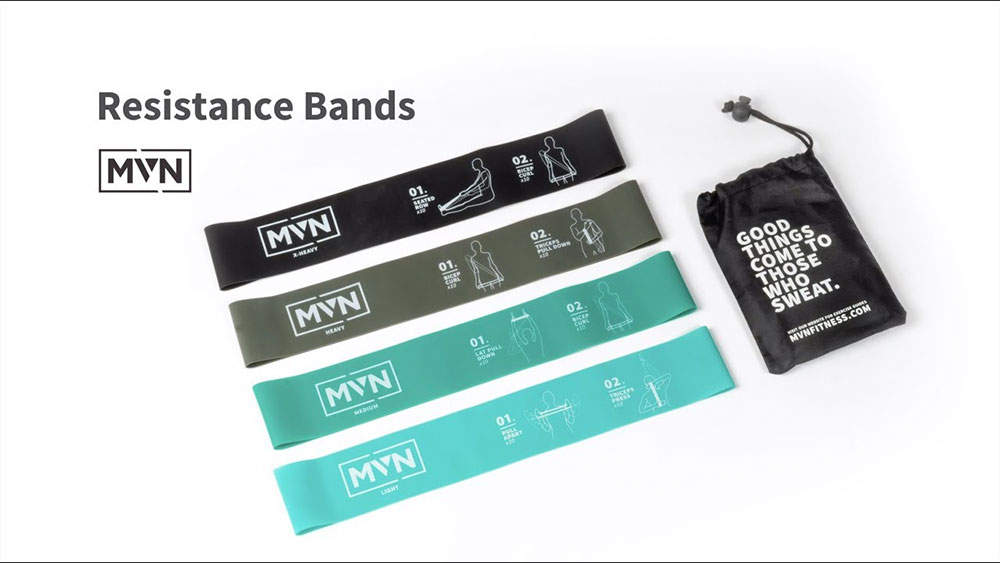 We love everything about MVN Resistance Bands. This is perfect if you want to stay active yet working on a strict budget. Plus, it's gentle on the body's hair and skin. This is a good feature as we've tried a bunch of resistance bands, and we ended up getting hurt.
But the best part of these bands is the actual exercises printed directly onto it. It's a simple feature that creates a lot of difference. One downside though is that other people think that the bands are too tight. But if you want to level up your workout routine, then it's all good.
Bring home your guided booty loops for only $14.99.
5. PowerBlock Adjustable Dumbbell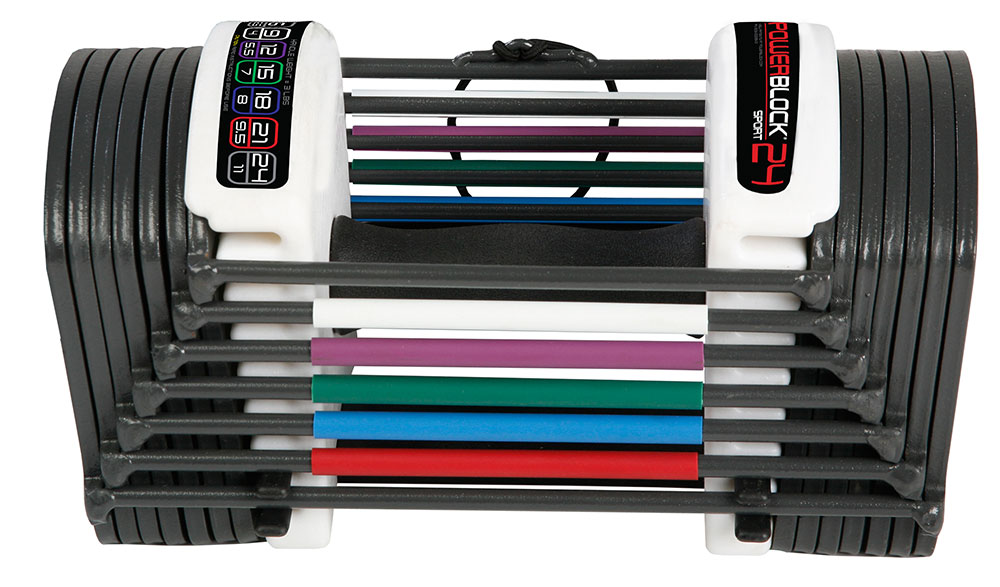 Adjustable dumbbells are perfect for people living in small spaces. As for the PowerBlock Adjustable Dumbell, it has a strong build and you can adjust it from 5 to 90 pounds. The 5-year warranty is also a relief. It looks tough and scary but you'd be surprised that these are easy to use. Although it might take some time to be comfortable with it.
For beginners, we recommend getting the Sports Series for $159.
6. Bowflex SelecTech Adjustable Kettlebell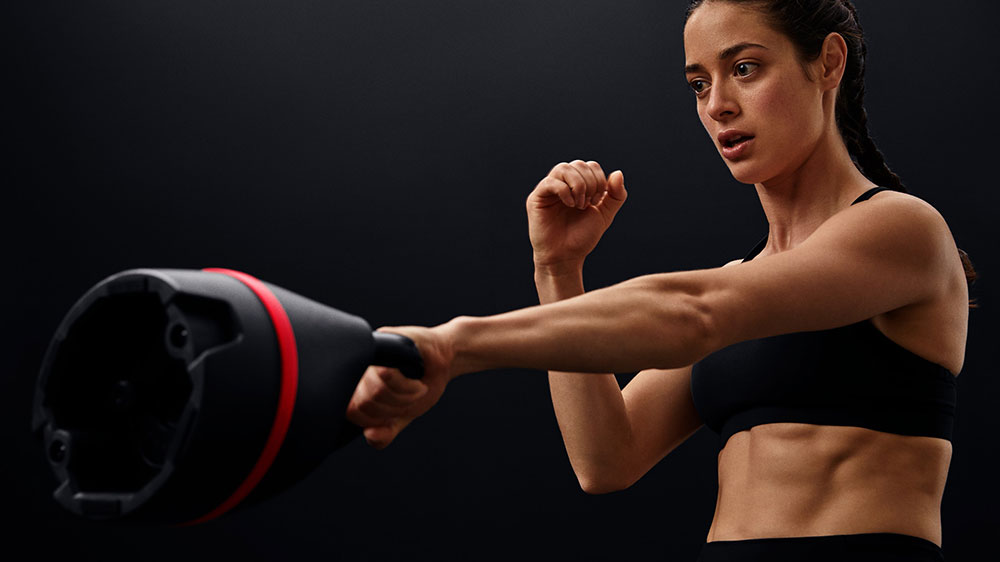 If you are not a fan of dumbbells, then kettlebell might be a better solution. And yet again, get something that can easily fit into your homes. That's the reason why Bowflex SelecTech Adjustable Kettlebell gets into our list.
The company is well-known for providing quality workout equipment, and you can expect nothing less from this kettlebell. It also has an ergonomic handle, perfect for amateurs and pros.
The easy-to-use dial can adjust the weight from eight to 40 pounds in a snap! A two-year warranty is provided just in case it gets faulty overtime.
Enjoy your brand new kettlebell for $149.99.
7. Fitness Factor Adjustable Jump Rope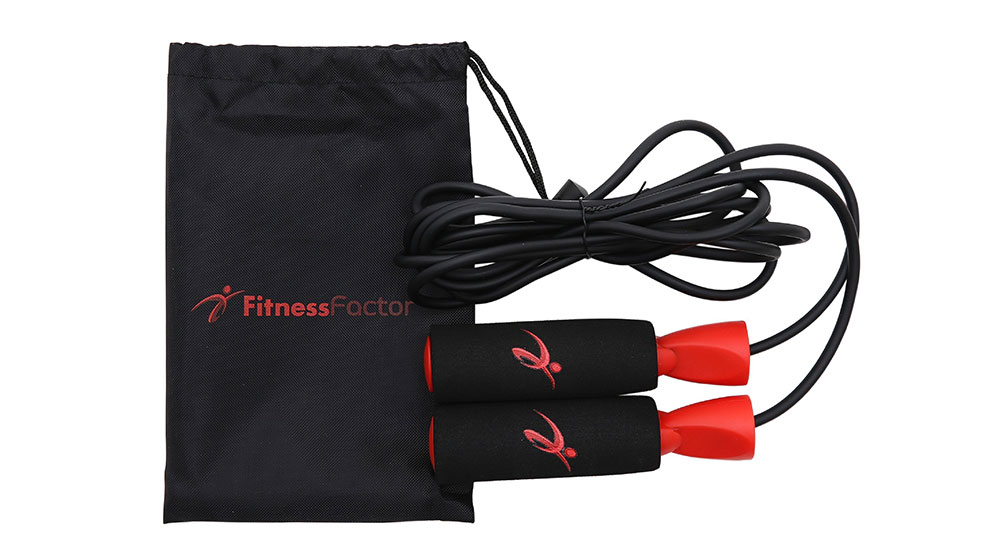 Are you looking for the best home workout equipment for cardio? If yes, then how about getting the Fitness Factor Adjustable Jump Rope? It's extremely light and you can carry it anywhere! The good thing about this jump rope is that it has ball bearings in its handles. These bearings allow the rope to spin freely and it avoids tangles – making you skip faster and safer.
Your height wouldn't matter because the rope is easy to adjust as well. A lifetime guarantee is also available for its owners.
The Fitness Factor Adjustable Jump Rope can be yours for only $19.95.
8. Lululemon Reversible Lightweight Travel Yoga Mat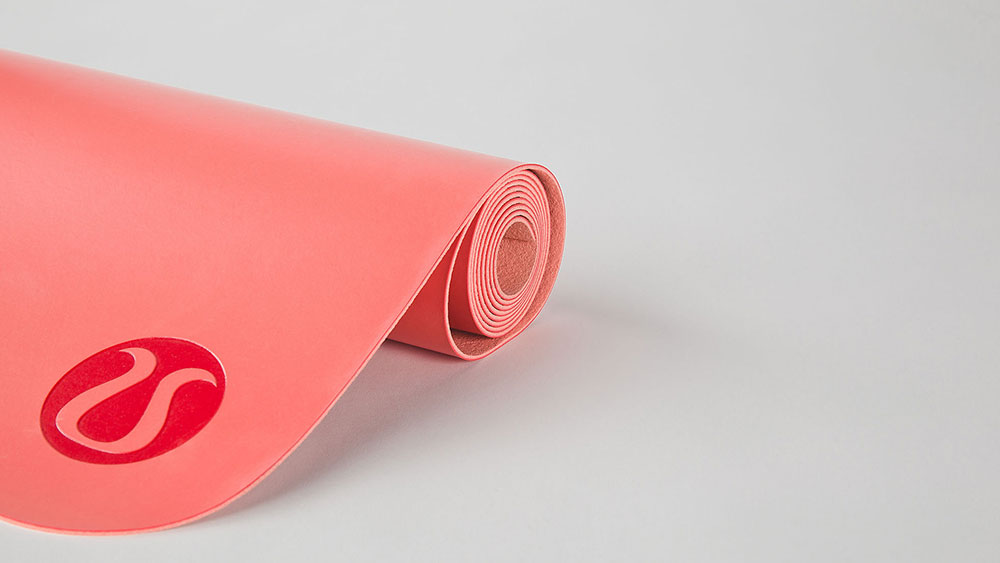 While this is specially made for traveling, it also works for home use as well. It is only 1.5mm thick and weighs just over two pounds. The strong rubber smell might turn you off at first. But don't worry because it will fade over time. Cleaning is also a breeze which is a huge factor for lazy people like us.
This yoga mat is available for $48. If you compare it with other yoga mats bearing the same features, this is one of the most affordable.
9. BOSU Balance Trainer Ball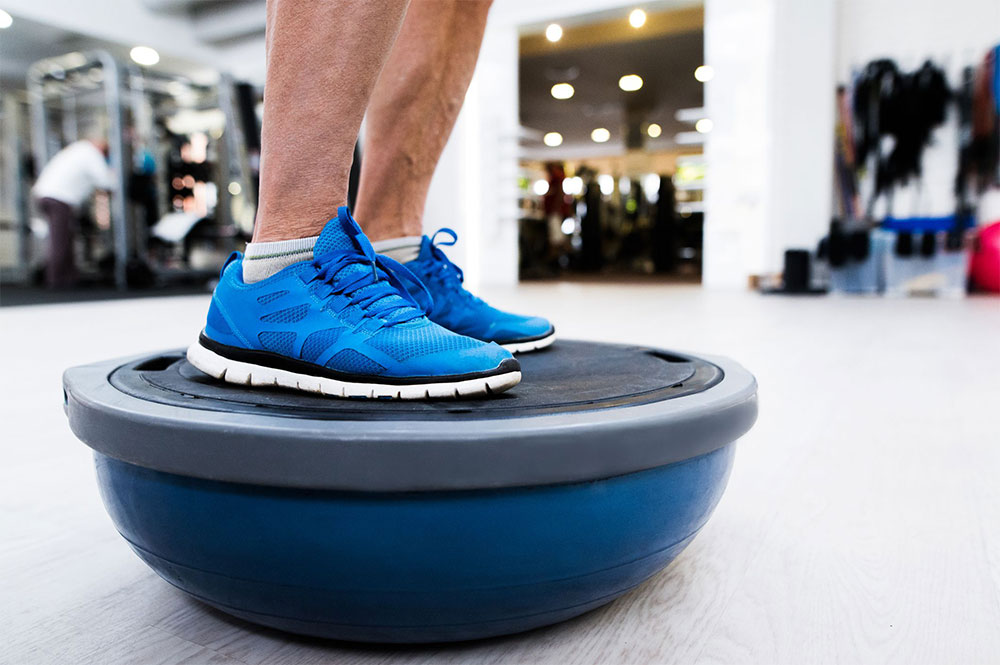 BOSU Balance Trainer Ball is basically for everyone as it can carry up to 300 lbs. The quality is superior to most trainer balls we used before. You can also download their workout guides so you can fully maximize the equipment. It's not surprising that it has been one of the most popular trainer balls for the last two decades.
If you want to start being active yet working on a tight budget, you can get the BOSU Balance Trainer Ball for only $109.98.
10. Prosource Fit Ankle Wrist Weights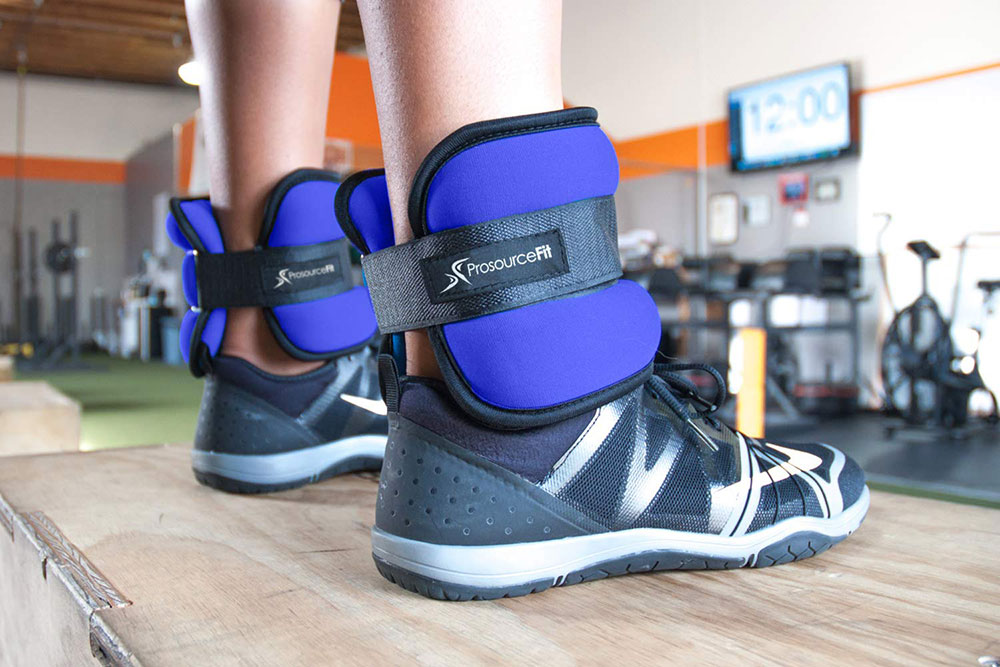 What we adore most about the ProSource Fit Ankle Wrist Weights is that it fits comfortably and you can easily adjust the straps. The design, in our opinion, is well thought out.
There are actually six colors available so you can match it with your daily outfit. The weights range from one to five pounds, depending on your capacity.
Improve your lifestyle by getting ankle and wrist weights for $9.99.
Conclusion
It doesn't matter what your budget is. There will always be a good home workout equipment for you. If you are just starting out, go with the most cost-efficient and simplest device. And once you get the hang of it, then you can invest for the more advanced equipment. What's important is that you take care of yourself by continuously being active.
20 Fast Growing Instagram Influencers to Watch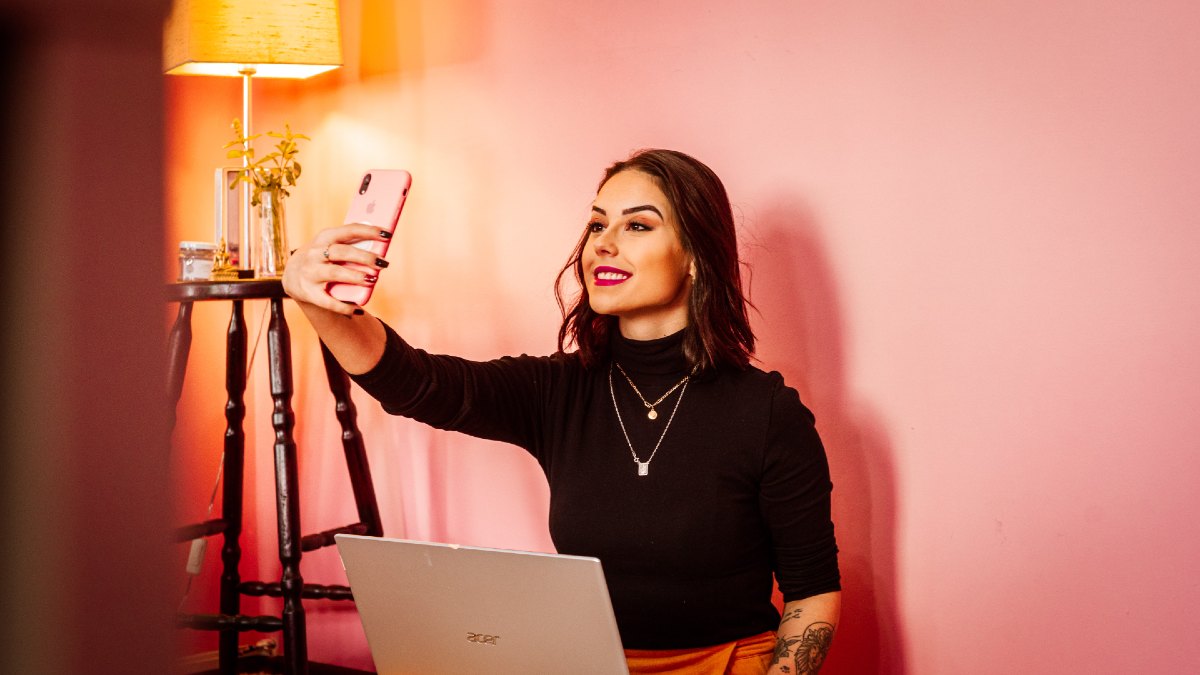 If you like dolling up, it doesn't hurt to gain inspiration from the best Instagram beauty bloggers. This way, you can be sure to diversify your look. From attending a wedding to your usual weekend nightlife, these 20 Instagram influencers will make you a head-turner in any event.
1. Renae Olivia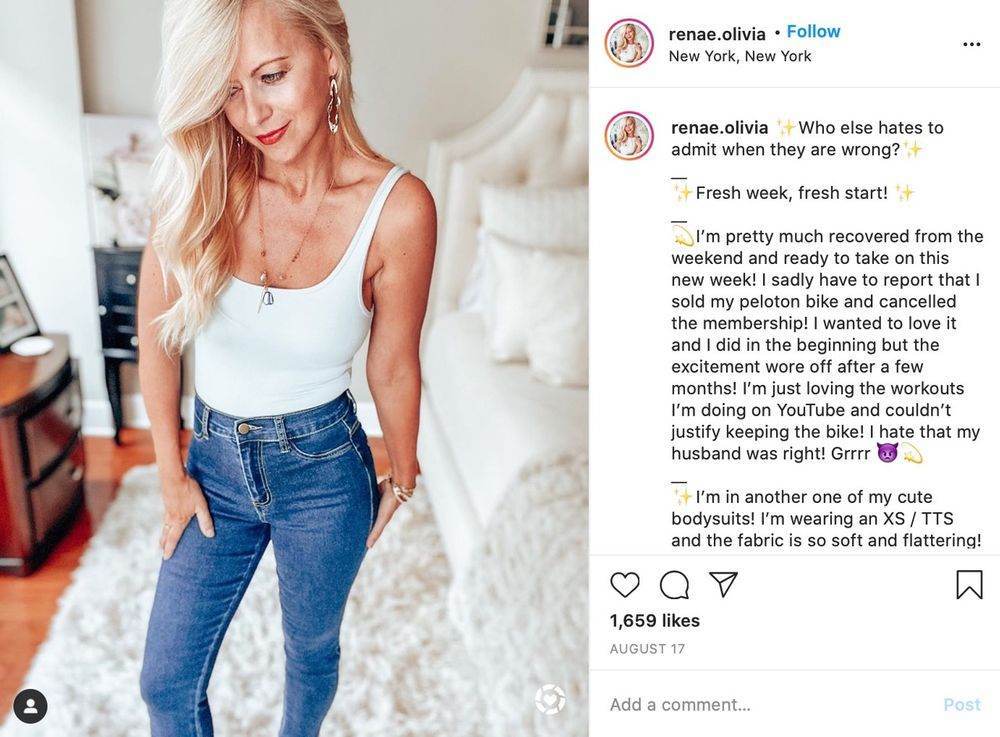 In an industry that emphasizes a lot on youth, Renae Olivia is redefining what beauty means for older women. Nearing her 50th birthday, Renae is a proud mother of two wonderful boys. And her thriving Instagram account, @renae.olivia, is already about to hit 50k followers. She regularly partners with local makeup and skincare brands.
2. Naima Zahin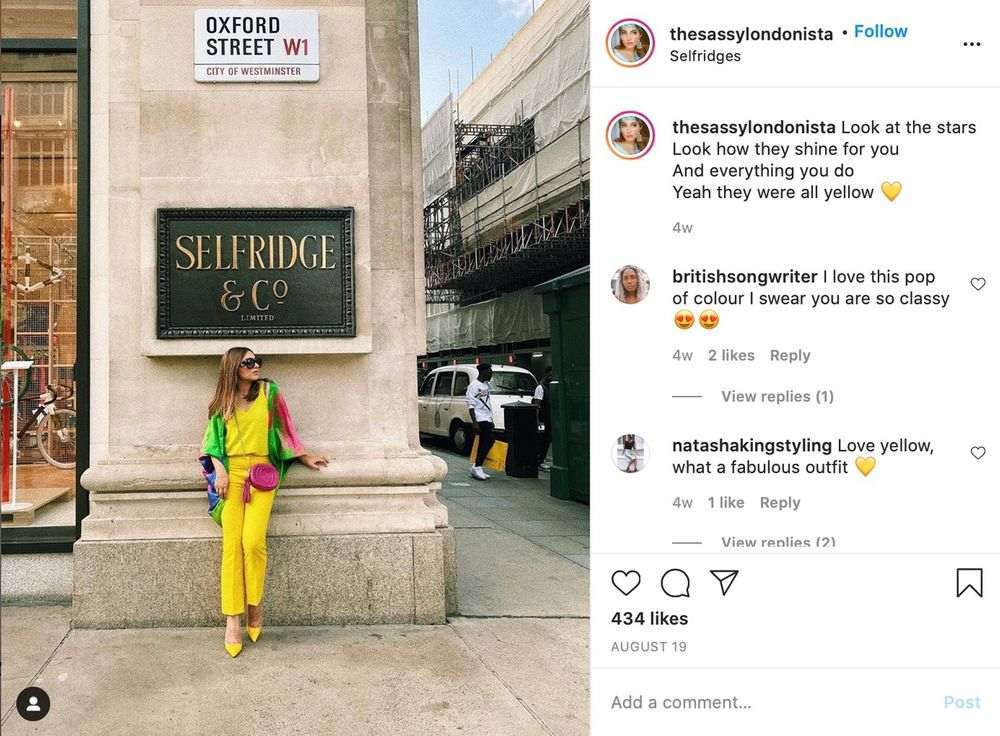 This beauty and makeup guru hails from London, if that wasn't already obvious with her Instagram handle, @thesassylondonista. As a beauty guru, makeup artist, and personal stylist, Naima surely is a triple threat. She partners with local beauty brands such as Crystal Clear Skincare and international brands like Charlotte Tilbury Beauty.
3. Melissa Oosterwolde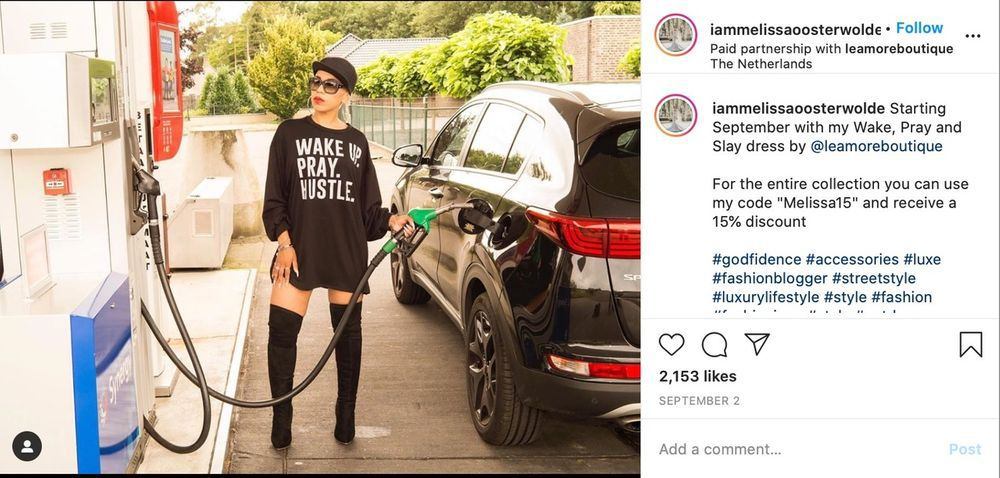 Melissa is not one to shy away from being different. In fact, her whole brand is about standing out. From her makeup choices to her clothing style, Melissa strives to stay unique. Her Instagram account, @iammelissaoosterwolde, is close to reaching 25k followers and growing fast.
4. Netta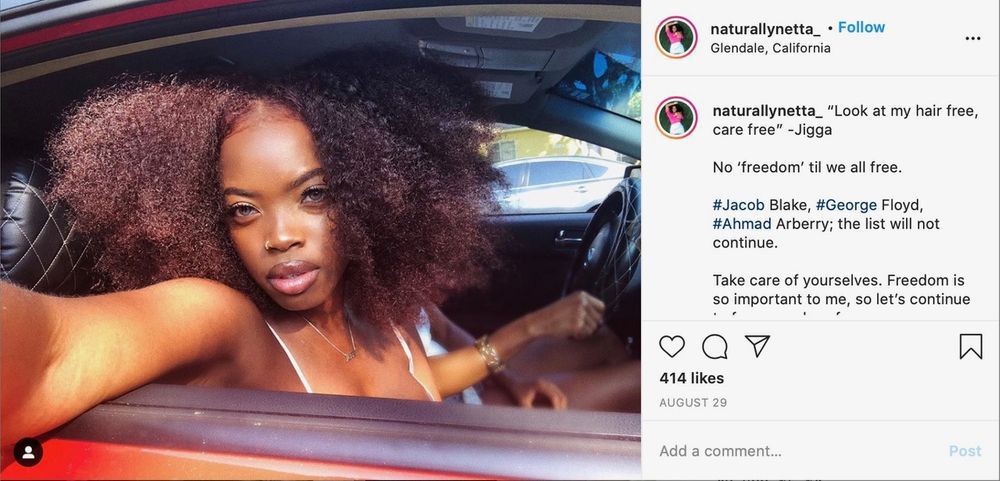 Going through Netta's Instagram feed, @naturallynetta_, you immediately sense her strong sense of style. And although she heavily features her outfits, Netta describes herself as being a beauty lover. Her makeup is absolutely flawless and a breath of fresh air in an industry dominated by mostly white beauty influencers.
5. Megan Coates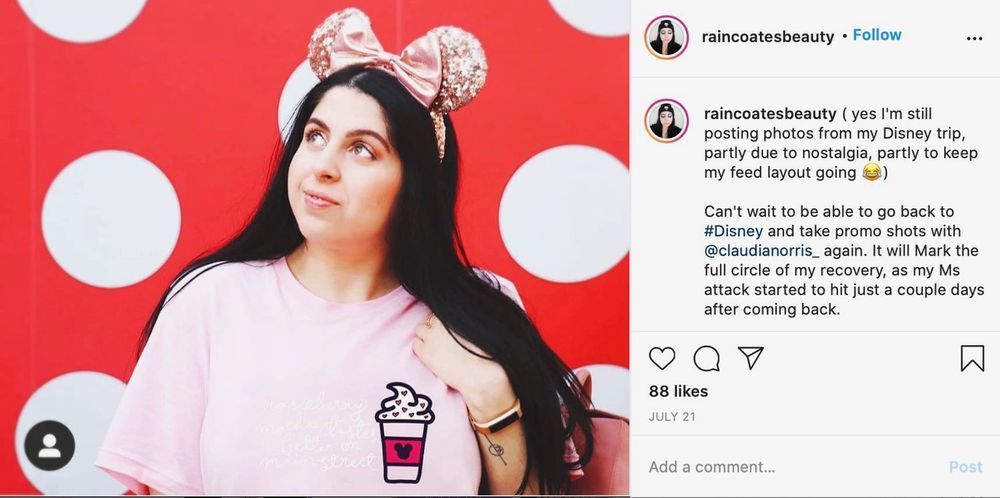 With a witty Instagram handle like @raincotesbeauty, it's hard to ignore Megan. She's a makeup artist turned multiple sclerosis advocate. Her condition allowed her to explore what it means to approach health and beauty in a holistic way. Not to mention, her brand is about promoting wellness and it's evident in her beauty style.
6. Valeriya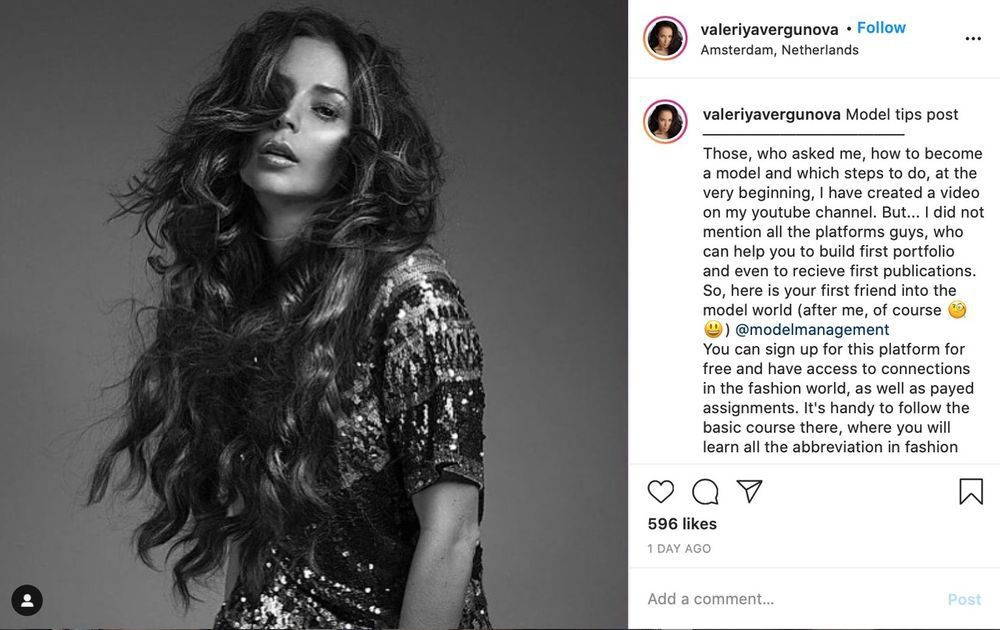 Valeriya is a proud model, coach, beauty queen, and mom. Her rise to fame is rooted in her charm and wit as much as her natural beauty. Her Instagram followers love her for her many adventures, health and beauty tips, and her impeccable style.
7. Asa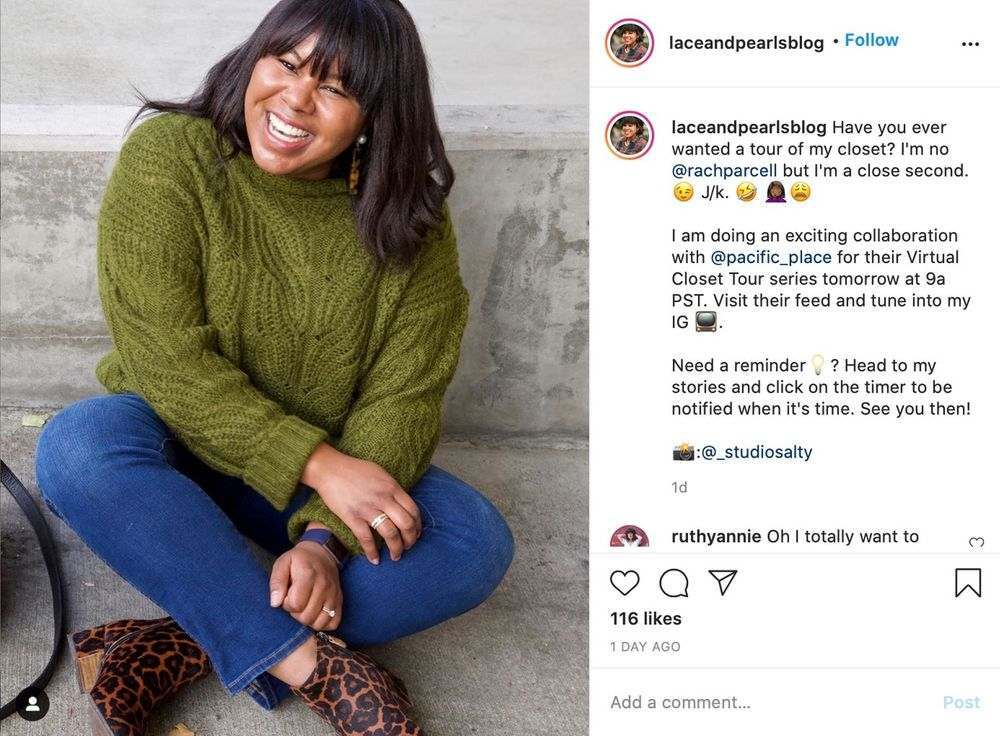 Based in Seattle and with an Instagram following steadily growing, Asa's advocacy is all about body positivity in the beauty community. Her natural approach to makeup is complemented by her relaxed style. Known under the handle @laceandpearlsblog, Asa espouses health, makeup tips, and a great love for her cats.
8. Hayley Hall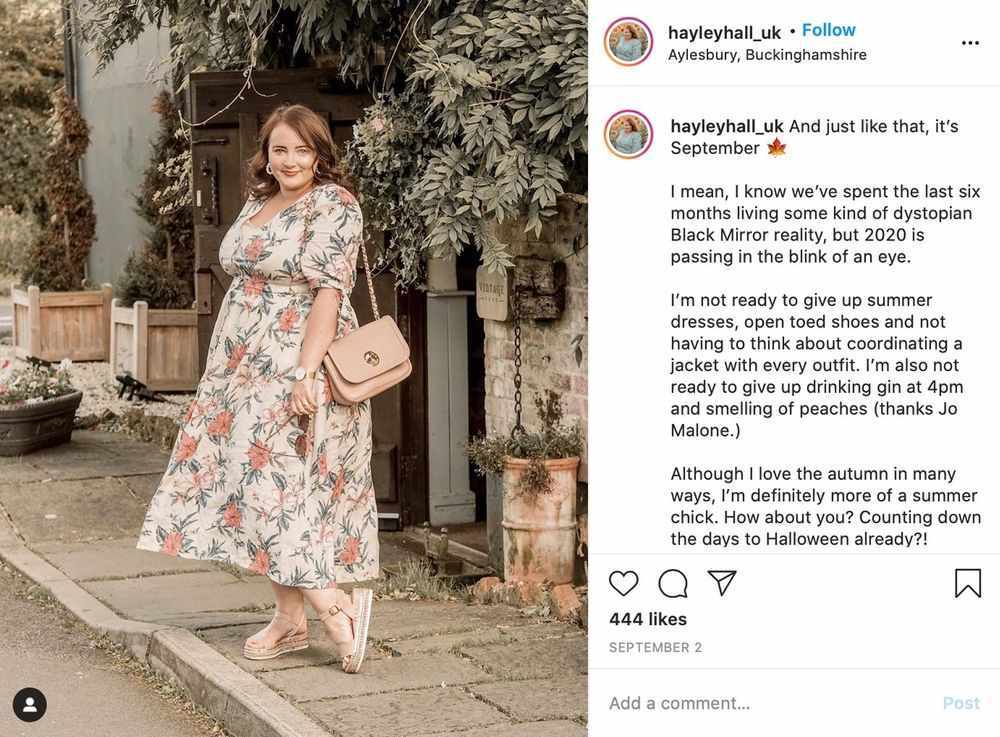 Another proud UK-based beauty influencer, Hayley's style is all about embracing her natural curves encased in warm and earthy toned style. Her makeup look can be described as natural and subdued, complemented by her fashion sense revolving around floral prints.
9. Ashlee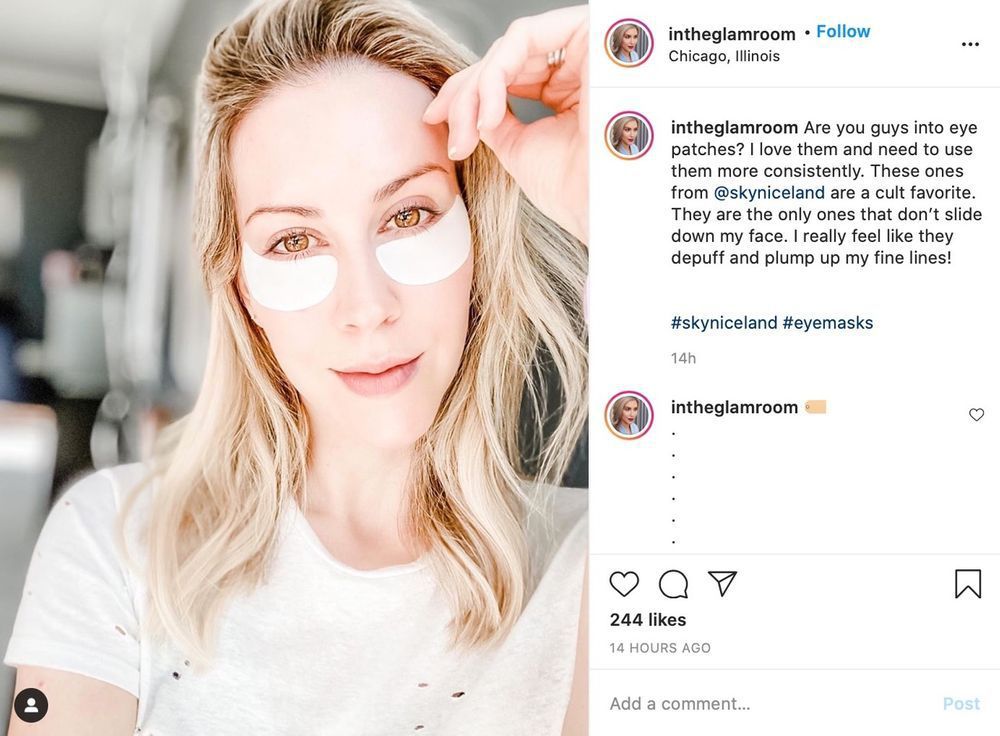 Chicago-based Ashlee has recently crossed the 10k follower mark on her Instagram account, @intheglamroom. From makeup to nails, she certainly does it all. Her feed is dominated by beauty products she regularly uses as well as a few sponsored ones.
10. Geena Samantha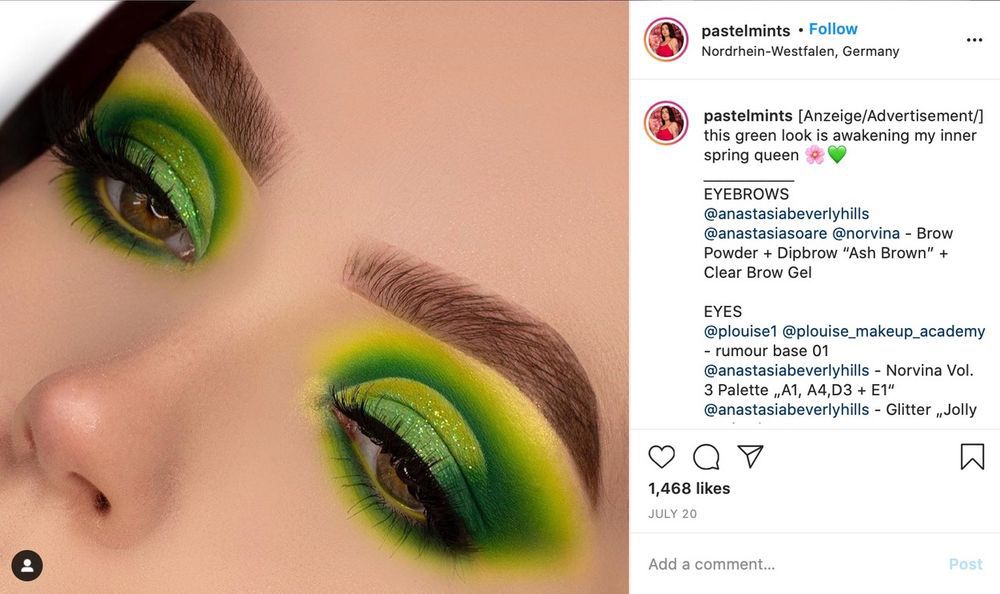 Based in Dortmund, Germany, Geena Samantha of @pastelmints is known for her gorgeous eye makeup. Her liberal use of colorful eyeshadow palettes is very reminiscent of a makeup style by big beauty gurus. With over 33k followers, Geena has been experiencing a steady rise in fame.
11. Lena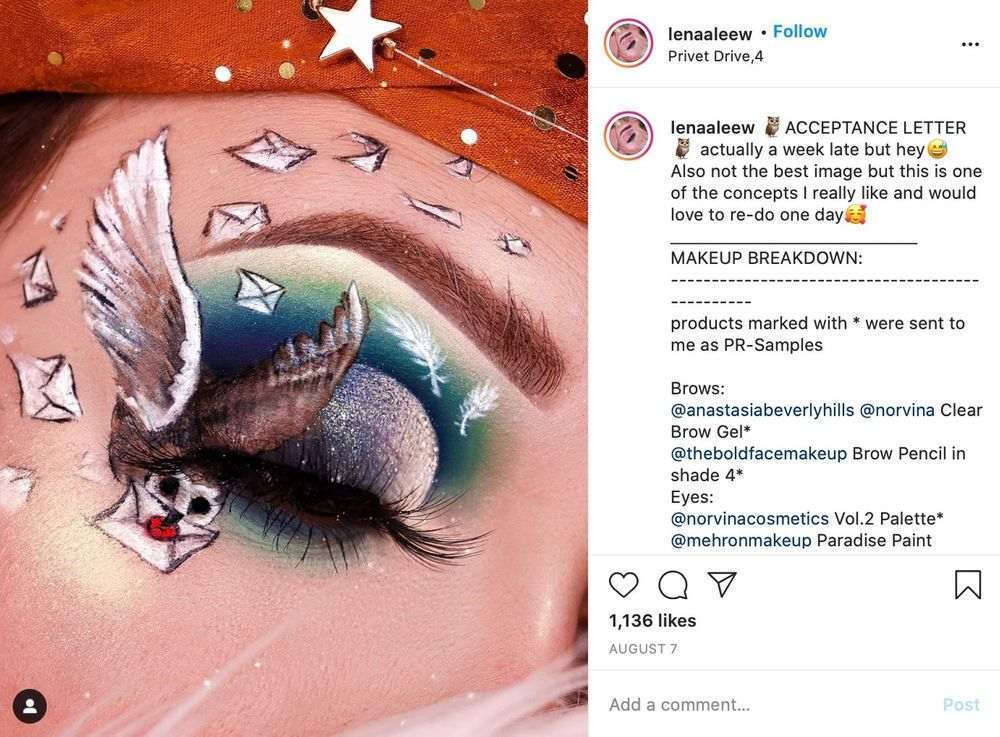 Another German beauty guru, Lena is drawing a lot of attention from many makeup fans and professionals because of her amazing and intricate eye makeup. Lena shows off her makeup skill by creating painting-like quality on her eyelids. A strong and growing fan base of more than 20k followers has allowed Lena to grow a strong and significant influence in the competitive world of beauty and makeup.
12. Lesley Marie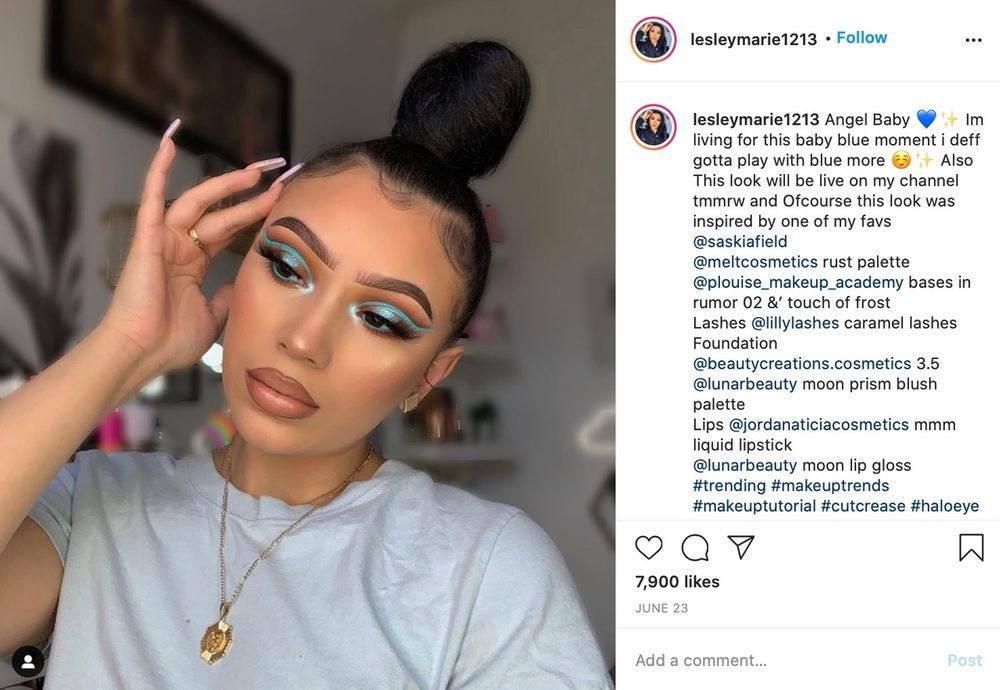 Lesley is an up-and-comer in the beauty and makeup world. Still, she has made a name for herself for the kind of stunning looks she creates. Based in NYC, she has amassed close to 45k followers on her Instagram, @lesleymarie1213.
13. Issy Lockett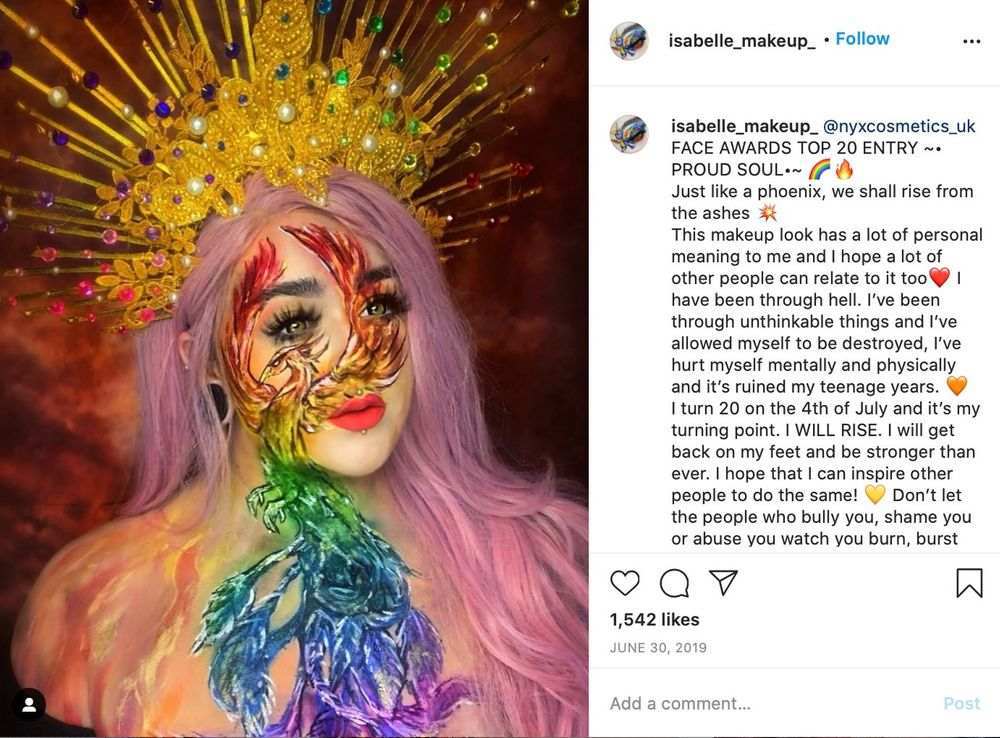 Boasting an impressive 19.4k followers, this UK-based micro beauty influencer is known for her artistic eye makeup rendering. With her face and body as her canvas, Issy of @isabelle_makeup_ shows off her skill through her extravagant, often over-the-top, makeup transformations that leave her close to 20k Instagram followers stunned and inspired.
14. Aluve Nguza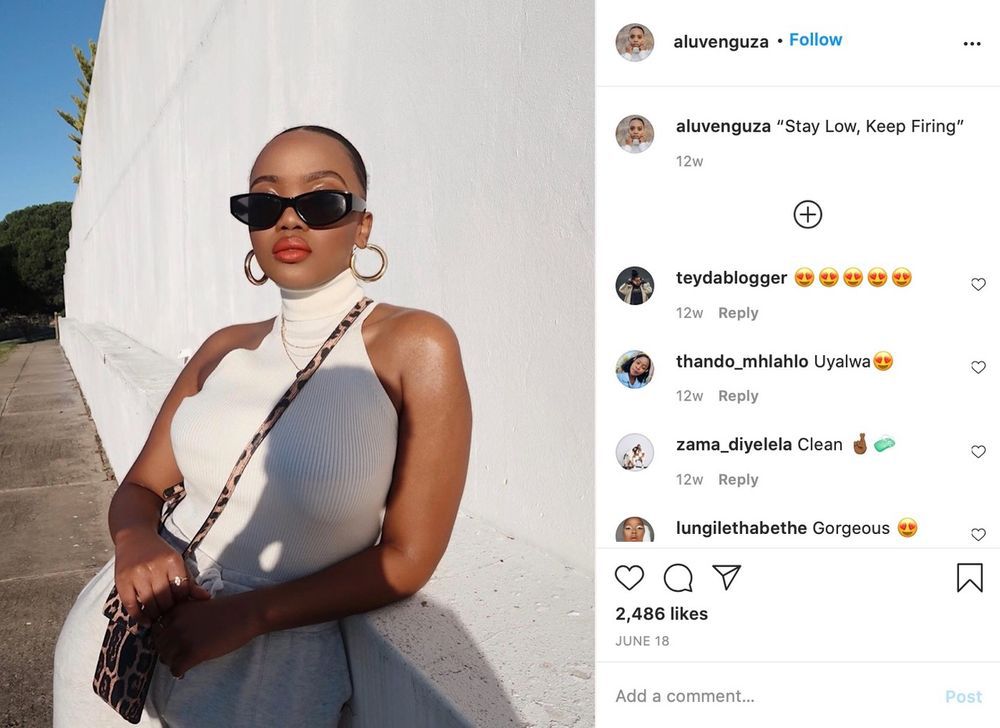 Hailing from South Africa, this stunning black beauty is an advocate of natural hair and makeup. With a clean and crisp Instagram aesthetic, it's easy to see why her 13.5k followers love Aluve's personal brand. Besides beauty and makeup, Aluve is also a gifted thespian.
15. Daniel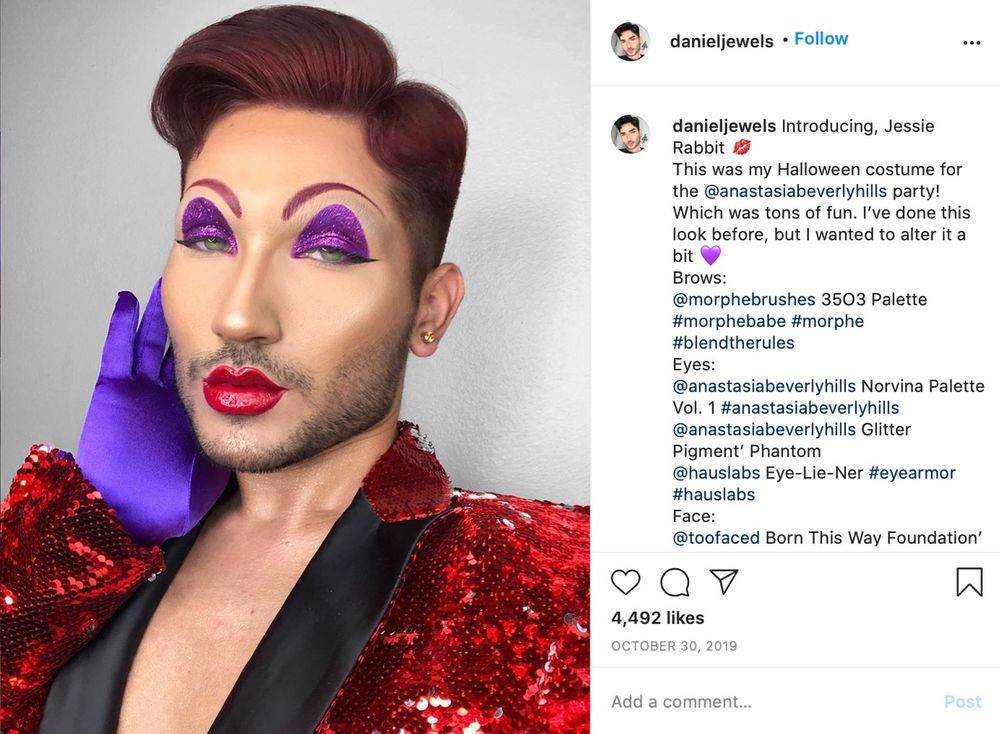 Daniel of @danieljewels follows the footsteps of Bretman Rock, James Charles, and Jeffree Star because of his flair for dramatic makeup and liberal use of colors. He has recreated a number of memorable fictional characters from film and television, gravitating towards characters that we know and love.
16. Hamsoyoung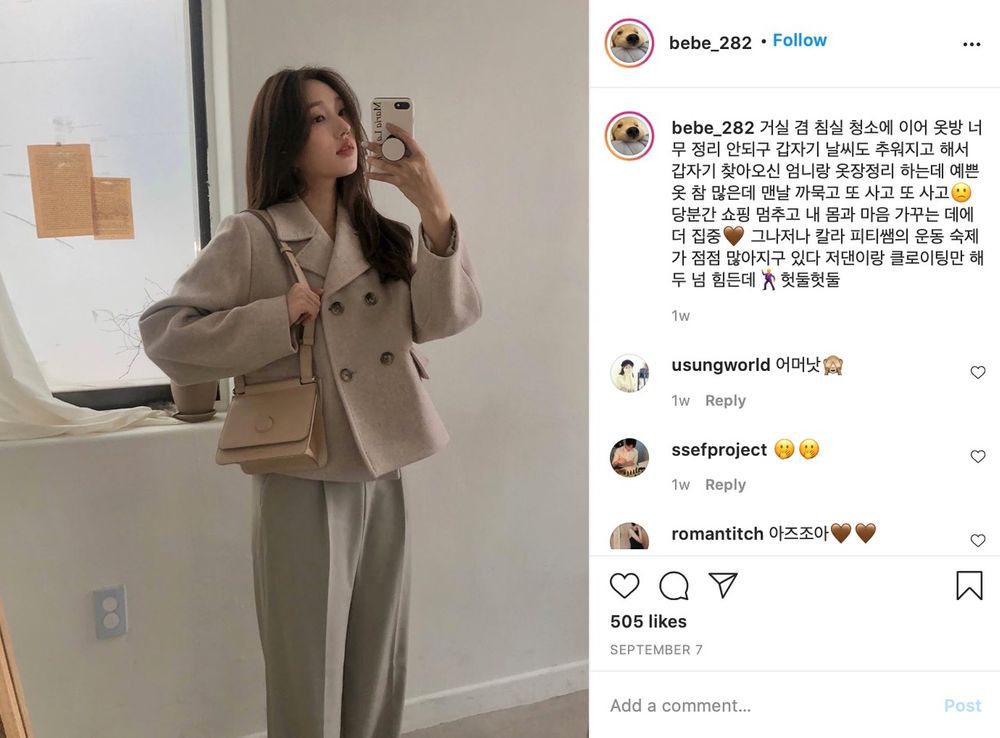 This list wouldn't be complete without at least one beauty influencer from Korea. Hamsoyoung, otherwise known as @bebe_282 on Instagram is a beauty and makeup guru famous for her quintessential South Korean looks. Natural and understated, her makeup style is benefiting her subdued fashion sense.
17. An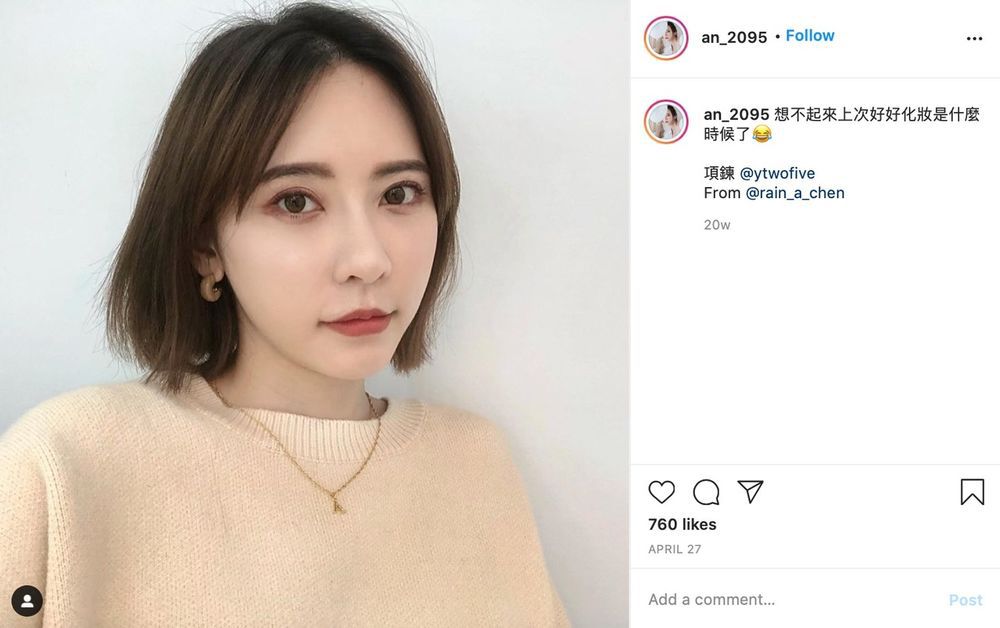 Scrolling through An's Instagram feed, you get the sense of her aesthetic. Being a mom, she shares makeup tips that focus on everyday looks. From sharing her skincare routine to her step-by-step guide on how to put on eyeshadow, An serves as a mentor for both pros and newbies.
18. Angie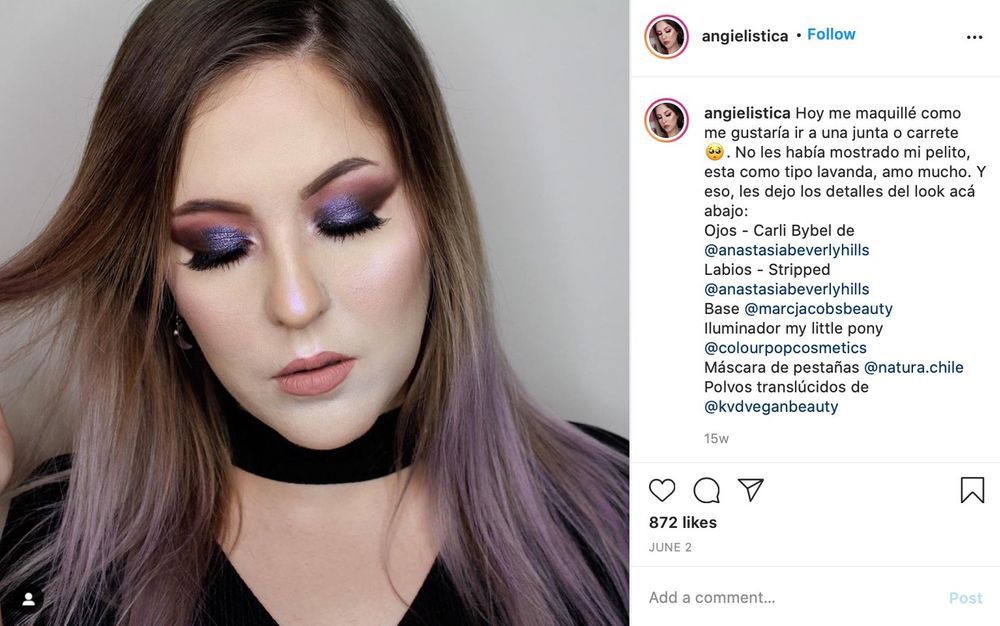 A proud Chilean by heart, Angie has wowed the beauty community with her make up transformations. Being able to paint a green skull on her face, to applying an everyday makeup look, Angie shows versatility with her makeup skills. Angie is not afraid to push the boundaries of what makeup can do, frequently experimenting with colors and styles.
19. Laura Alksne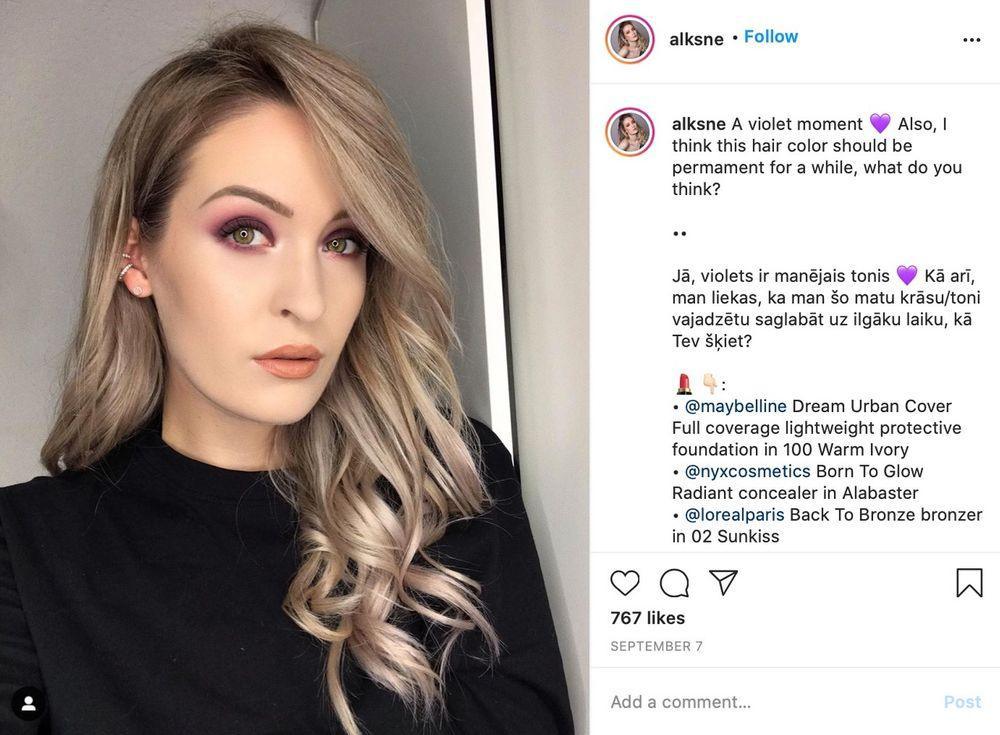 The beauty community is populated by makeup artists and makeup enthusiasts. Laura Alksne is both. It's clear she has fun putting on makeup for herself and others. Hence, it shows how she executes each of her looks. A strong sense of style and a distinct makeup look sets Laura apart from other influencers.
20. Jeanette Emory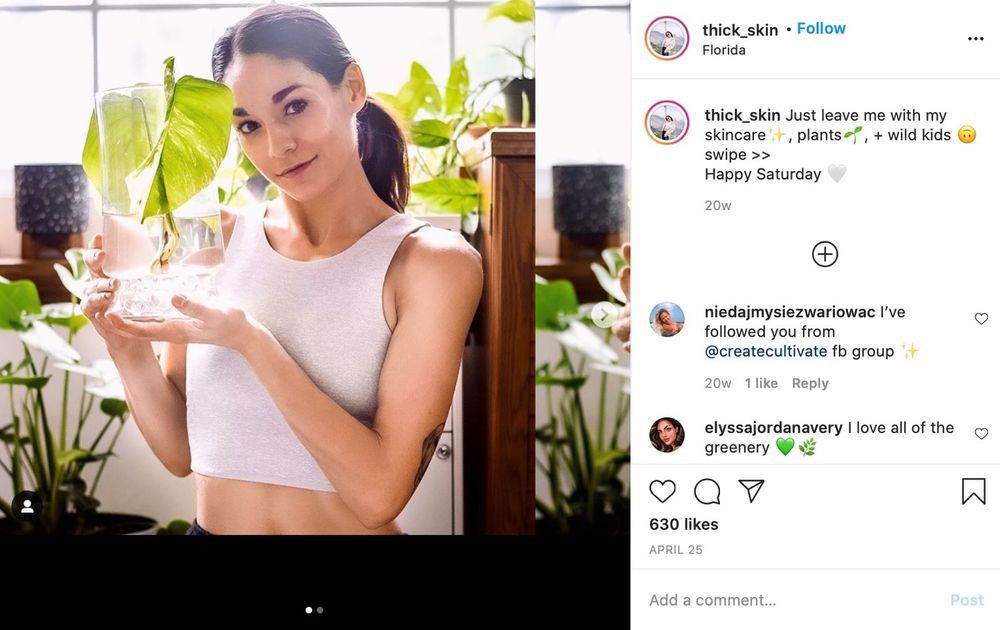 The worlds of beauty and skincare often blur their dividing line and Jeanette Emory of @thick_skin enjoys straddling that divide. She is a strong advocate of clean beauty, propagates the importance of wellness, and a certified organic skincare specialist. Being a mom, her caring nature transfers to her more than 15k followers.
How to Celebrate Halloween in 2020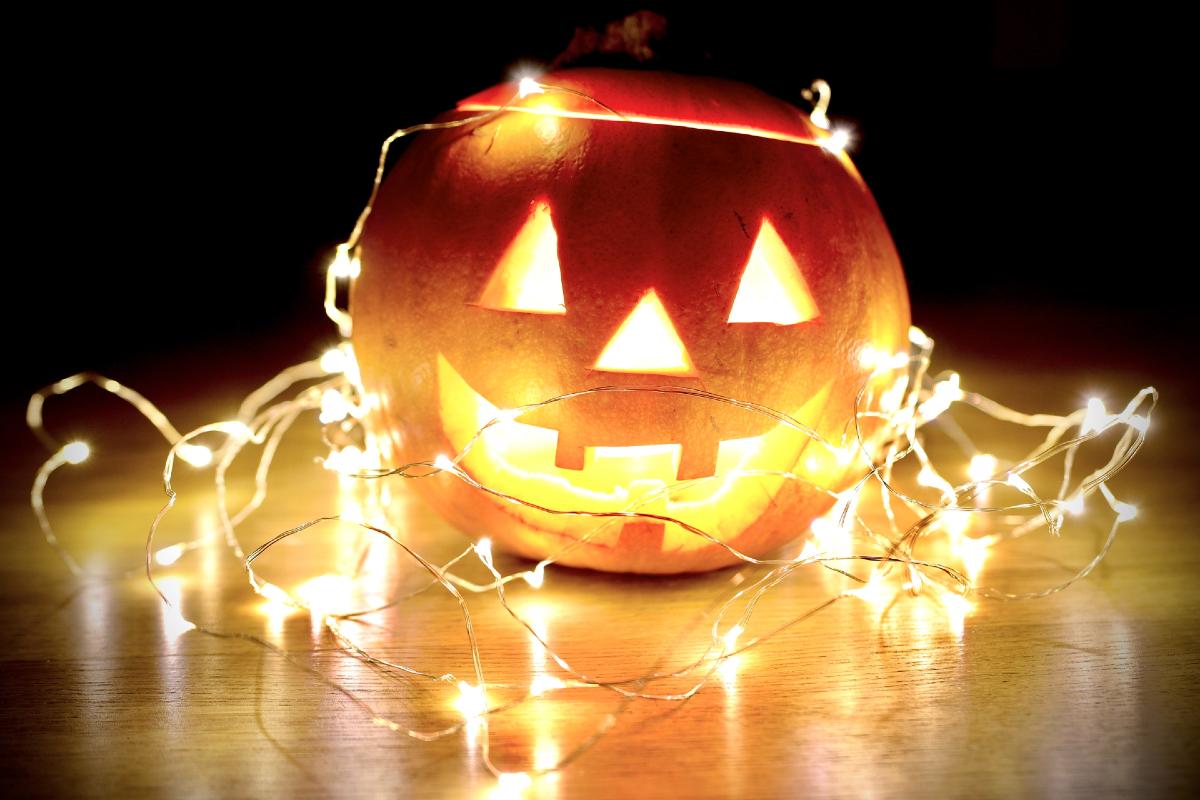 Strut your most ghoulish costumes, put up your jack-o'-lanterns, and boast your most delicious pumpkin pies. Halloween is just around the corner! But 2020 seems to be raining on everyone's parade, especially due to the COVID-19 pandemic. According to a survey, almost 70 percent of Americans celebrated Halloween in 2019. And it's no surprise why everyone gets giddy when they feel the hair-raising Halloween air and spirit. But how to celebrate Halloween in 2020 despite the pandemic?
They say it's not the destination; it's the journey. In this case, it's not the location nor huge parties; it's all about creativity. You can still have fun this Halloween and celebrate it like COVID has nothing on you. Here are a couple of ideas.
Hang treats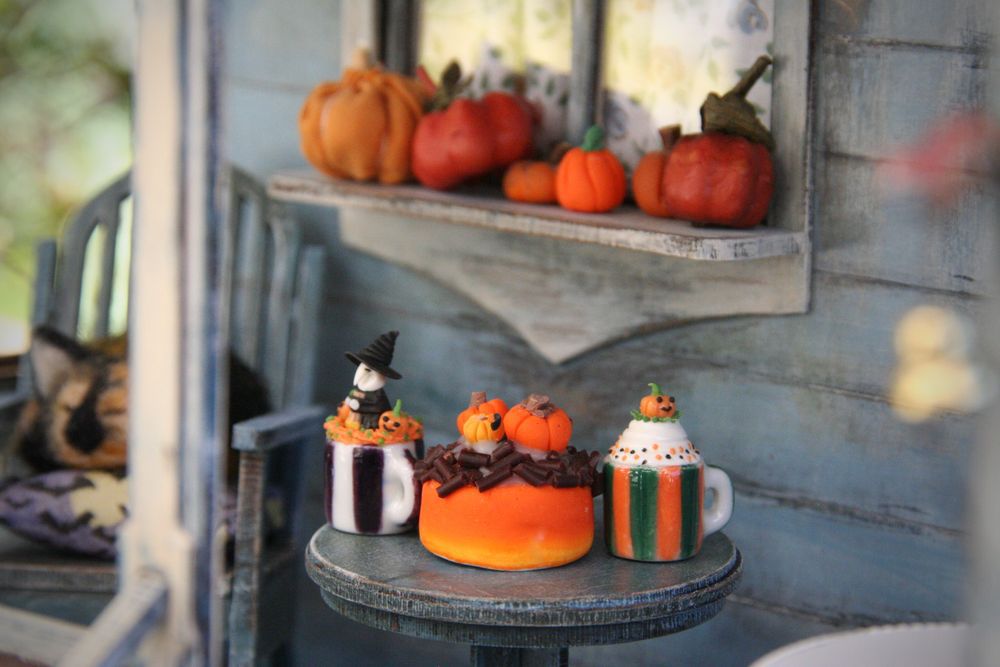 Let's start with the basics — Trick or Treat. You surely can't go about Halloween without the traditional Trick or Treat. But since we're on to a "zero to minimal contact" rule, homeowners can still be generous with treats by hanging them. Try to hang candies and chocolates from your fence, so kids can quickly grab them.
Drive-in movie night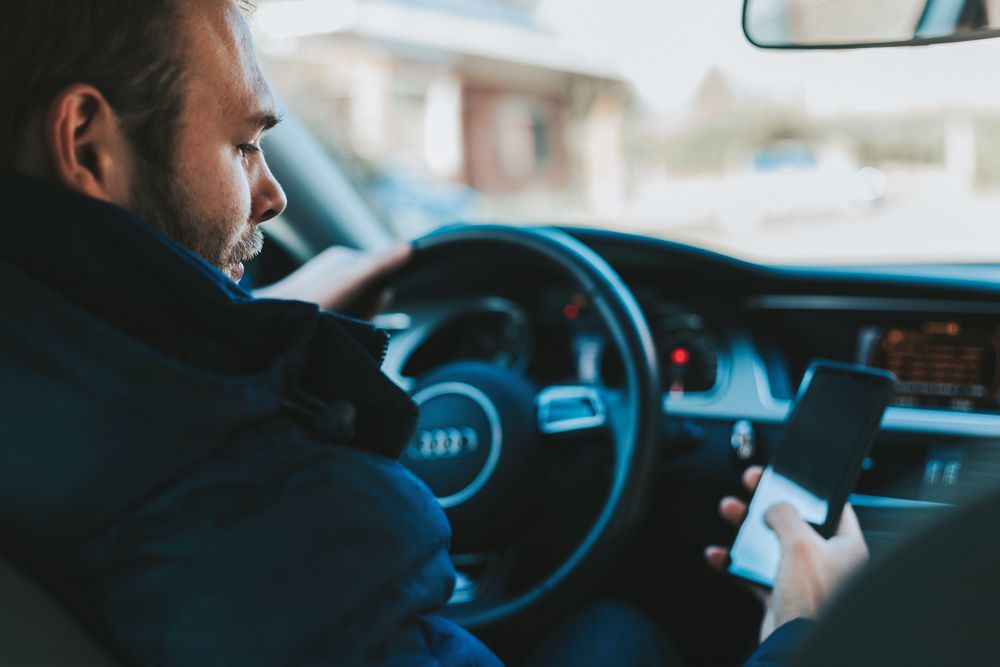 Although Halloween organizers would prefer doing everything indoors, nothing like a good scary movie in the open air. Just remember not to share bowls of popcorn or glasses. If you miss hosting events, you can organize a scary movie night in an open lawn, drive-in style, just like how they do it in the 50s. Put up a projector and instill rules on car parking, which should be at least two meters apart.
Indoor games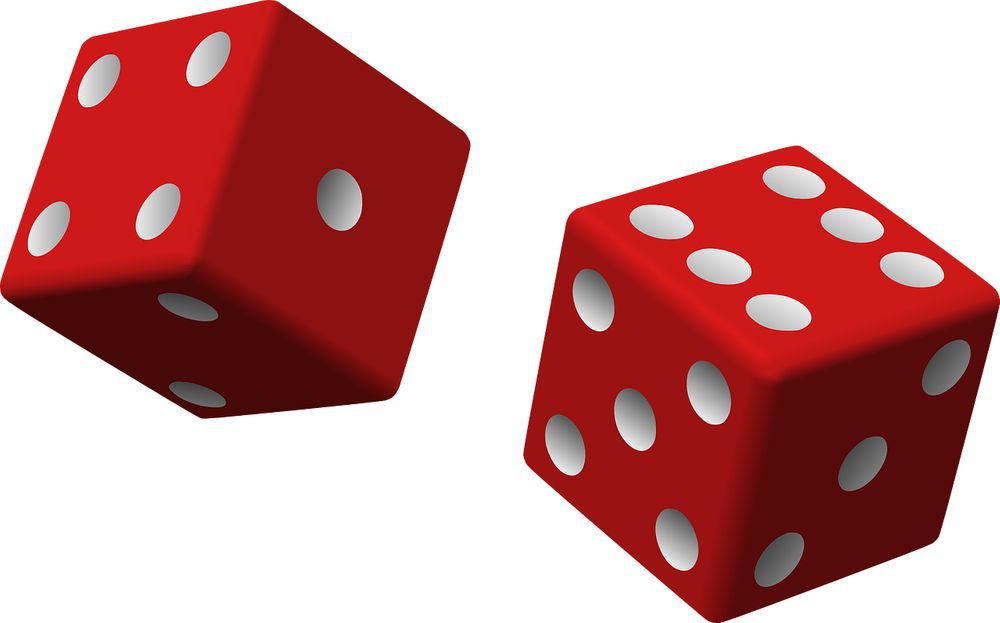 Staying at home is still the topmost priority despite the pandemic. And while it's recommended to avoid mingling with other people in big crowds, you can always have an intimate gathering with your family at home. Think of indoor games for the entire family. You and your kids can still have fun through a pumpkin carving contest. Make sure you have a special treat waiting for the winner. Or you can also do a mummy wrap content. Pick two representatives and let your kids wrap them in tissue paper. The one with the spookiest mummy wins.
Amp up decorations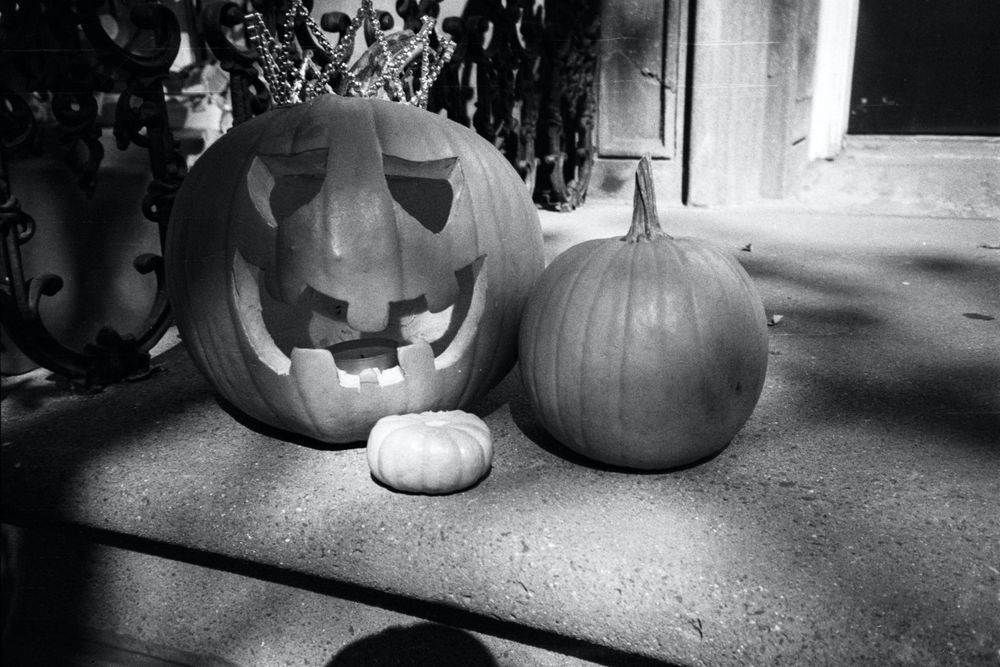 Since Halloween parties are canceled this year, there's no time to mope. Don't let this break your Halloween spirit. Try to amp up your Halloween decorations at home so you won't feel like Halloween is skipped this year. Then bake some Halloween-themed goodies for the entire family.
Scary stories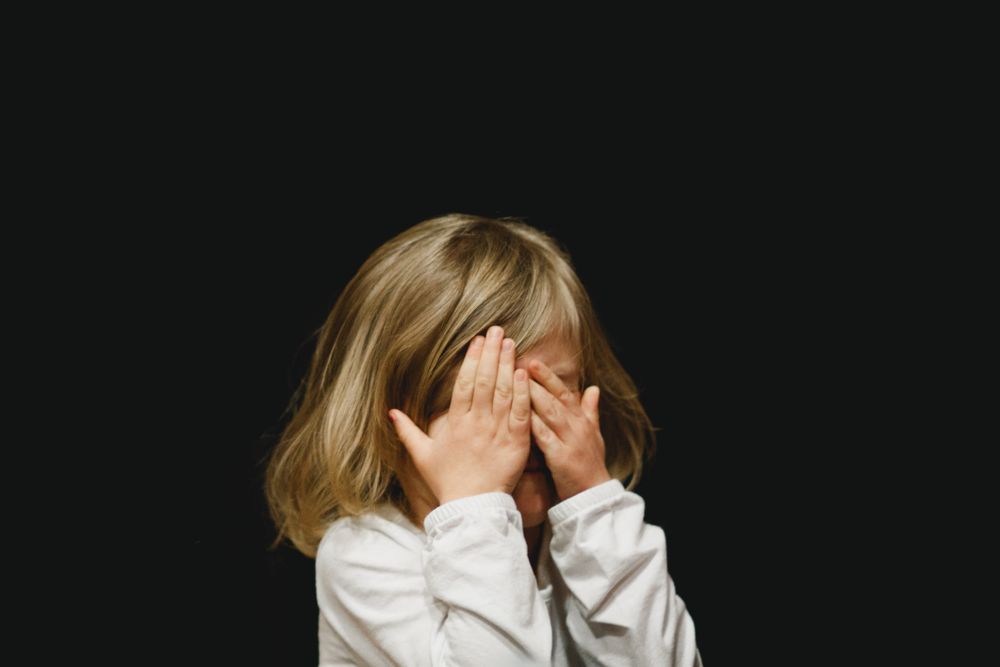 If you're wondering how to celebrate Halloween in 2020 with some friends without breaking the social-distancing rule, share some scary stories and do it COVID style. Set up a stage in an open space (your lawn is a good idea). Then put up some chairs, which should be at least a meter apart. Invite some friends over to share their scariest stories or experiences. Make sure you put on some eerie music to go well with the story-telling event. Entice the story-tellers with a special treat so everyone will be compelled to share.
Bake and drop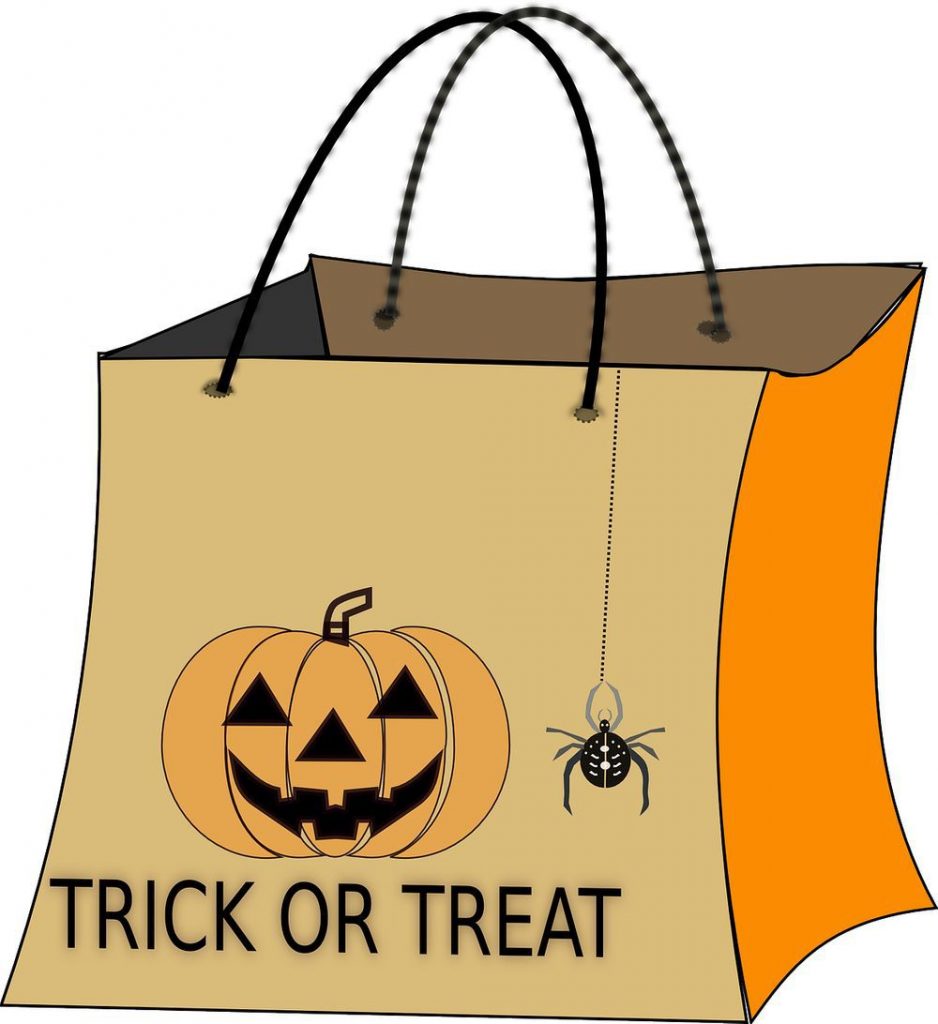 Sharing the Halloween spirit has always been the tradition. Unfortunately, this year, sharing can be in different ways. If you don't want to miss out on Halloween, but are still willing to share this moment with friends and family, you can "bake and drop." Bake some Halloween-themed cupcakes and drop them off at your friends' doorsteps. This way, you're still letting them know you guys are in this together — pandemic or no pandemic.
Facebook live party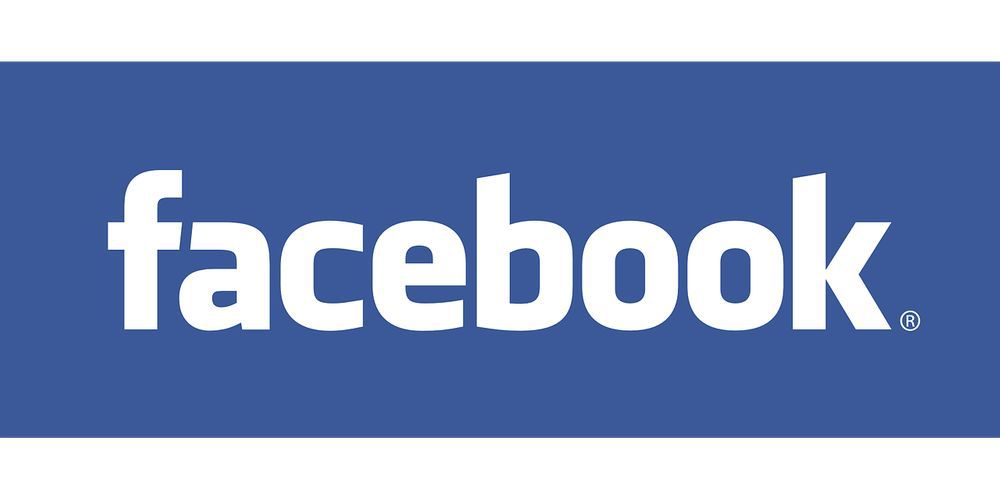 We know you miss being in huge crowds and meeting new people during special events and parties. But if you're wondering how to celebrate Halloween in 2020 with familiar and random people, do it virtually. Social media has the power to bring everyone together. It's all boils down to your creative juices. Host a Facebook live party for friends and everyone who likes to join. If you're a musician, you can do a Facebook live performance.
If you know your way through the kitchen, whip up some Halloween-inspired dishes and do everything live. Anything you can offer to the audience that's entertaining will genuinely be appreciated, especially during this time where everyone is bored at home.
Zoom parties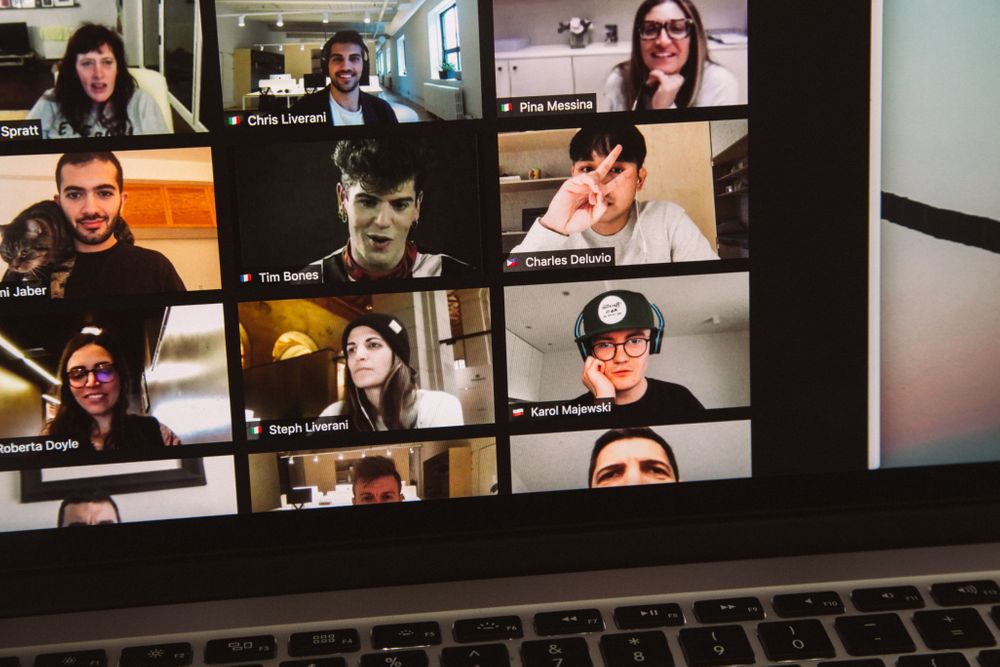 We won't be surprised if Zoom will be seeing a surge in video group calls for Halloween this year. Halloween advocates will be turning Zoom video group calls into an all-out Halloween blowout. You can put on the boldest or scariest makeup and organize Zoom events. You can see who has the eeriest backdrop, host costume parties, share ghost stories, or arrange a Halloween-themed trivia event.
Wrap Up
The COVID-19 pandemic is undeniably holding off everyone's plans this year. Of course, the topmost priority is everyone's safety. But that doesn't mean you can't have fun — safely. If you're still in a pickle about how to celebrate Halloween in 2020, try these simple and exciting ideas. Halloween events may be canceled, but nothing should ever break one's Halloween spirit.
10 Best Affordable Hatchback of 2020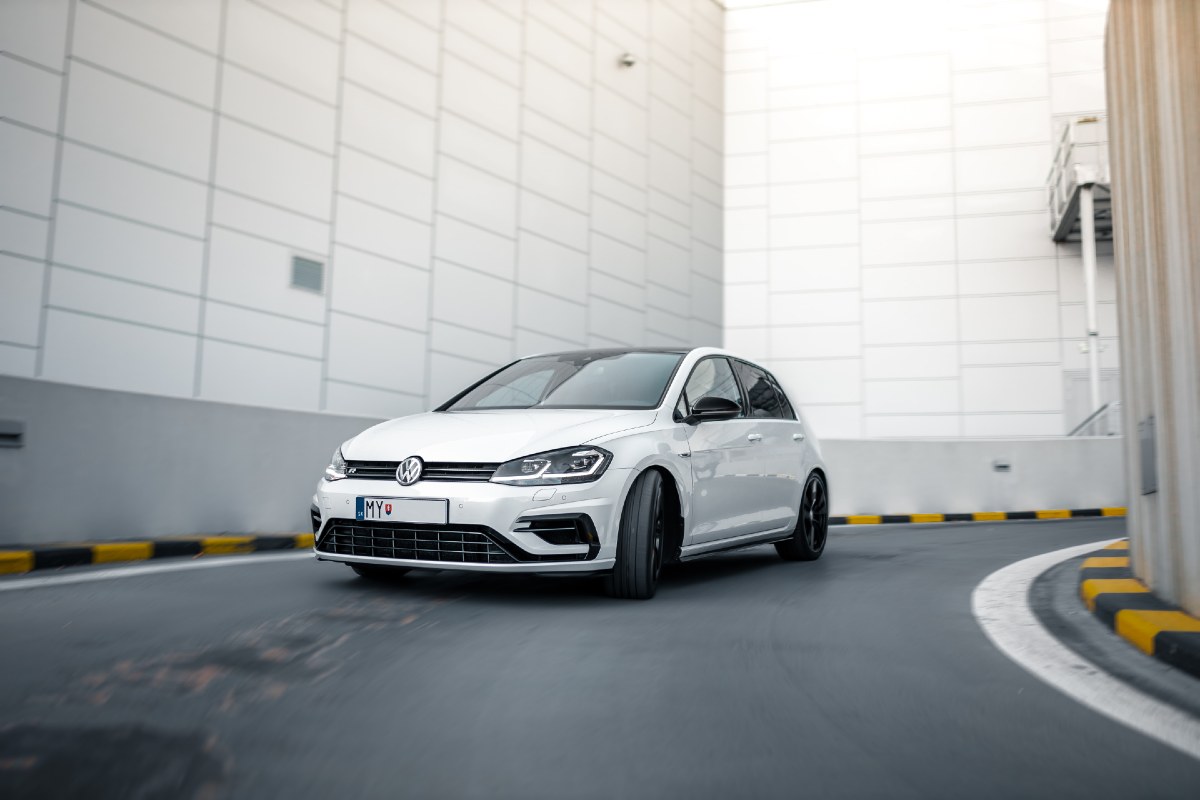 Many people choose a hatchback instead of a sedan primarily for practicality. And with major car manufacturers releasing their own models, we've decided to come up with our own list of affordable Hatchback 2020 cars. Our reviews were based on actual experience and recommendations of both car enthusiasts and experts.
1. Kia Rio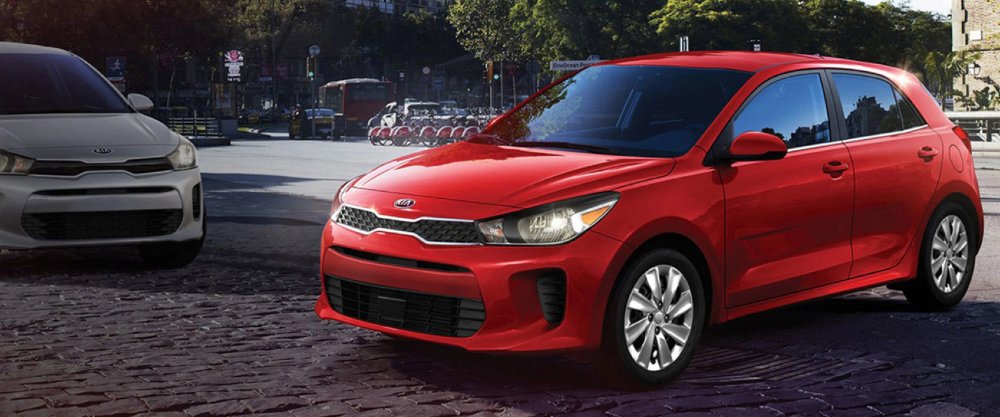 First on our list is Kia Rio that was designed to carry loads of fun into a practical hatchback. With its looks alone, it's already a scene-stealer. It also has a wide hatch opening which makes it easier to load and unload items. Kia Rio is ideal if you wish to look sporty yet travel compact. The ride is surprisingly comfortable as well, perfect for long drives. And the best part is, it's fuel-efficient and you can save a lot of bucks just by using this car.
Estimated MPG: 33 – 41 mpg
Price: $16,790
2. Hyundai Veloster N
If you are looking for an affordable hatchback 2020, and at the same time a car that provides impeccable capability, we recommend Hyundai Veloster N. You will undoubtedly appreciate this lightweight car's turbocharged engine. It even has a huge interior which surprises a lot of people. Let's not forget the massive trunk if you always pack a lot.
Speed up through corners and still be able to maintain the same performance. As Hyundai is known to provide an excellent infotainment system, you will enjoy its responsive screen.
Estimated MPG: 22 – 29 mpg
Price: $28,350
3. Subaru Impreza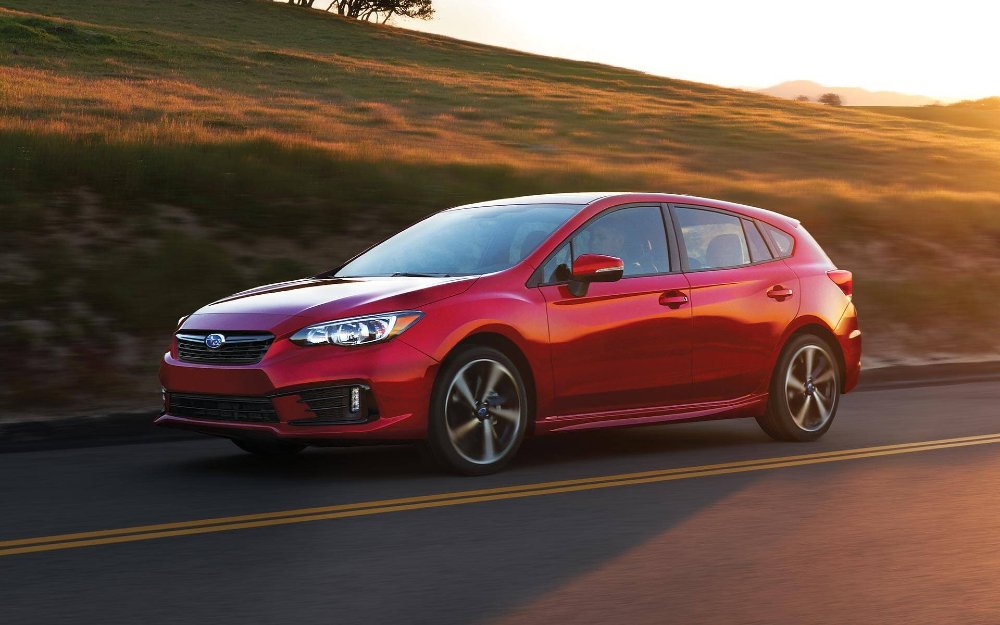 What we appreciate about Subaru Impreza is that you get to have a fantastic drive and ride. Plus, it uses high-strength steel body structure. While it will not exactly turn heads, the design is ideal for those who are looking for a more conservative appeal.
Getting impressive crash-test safety ratings is a big bonus too. That's their main selling point, and if you are a family man, or you always bring your kids with you, this is definitely the car to buy.
Estimated MPG: 23 – 30 mpg
Price: $18,695
4. Chevy Bold EV

If you are conscious about the environment, then getting this all-electric Chevy Bold EV could be the right option for you. You can drive for up to 259 miles on a single charge.
Upon testing the car, we were impressed by how seamless the driving experience was. Most people do not fancy its exterior and interior, and we understand why. It's not exactly a show-stopper, but considering its benefits and efficiency, it is a decent choice.
Estimated MPG: 119MPGe
Price: $36,620
5. Honda Civic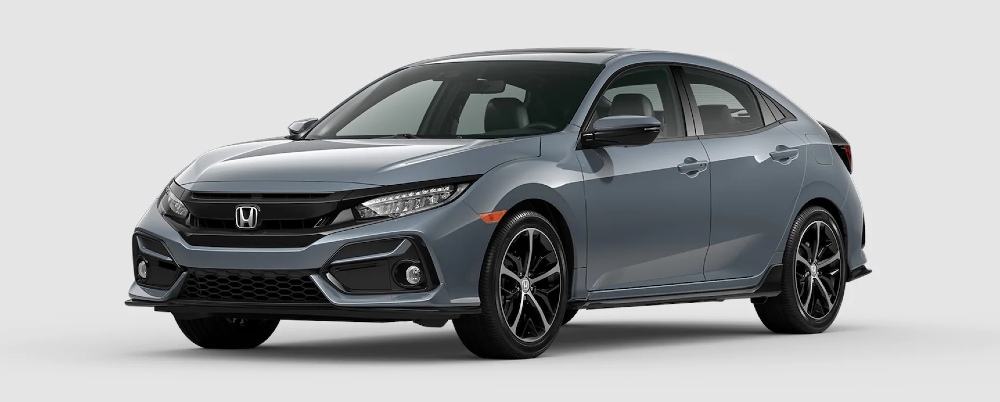 There are many things to love about the Honda Civic. To begin with, it is fuel-efficient and provides outstanding performance from the turbocharged engine. It finds the right balance between style, performance, and comfort.
Expect quick acceleration from this car as well. Without much of a surprise, this has been a favorite of both experts and average drivers. Regardless if you want to drive faster or to just enjoy a relaxing drive, Honda Civic can certainly deliver.
Estimated MPG: 32 mpg
Price: $20,950
6. Toyota Corolla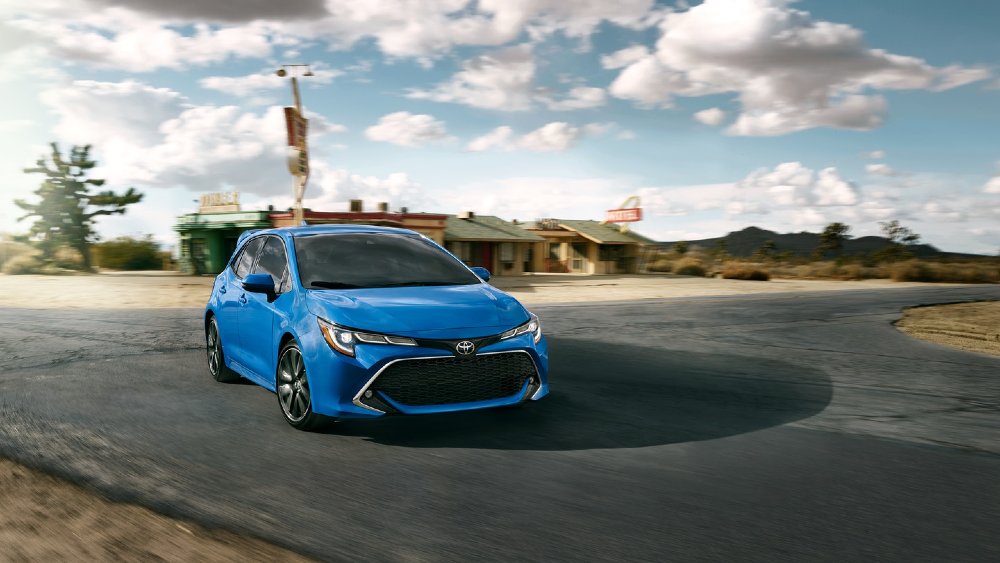 Known for bringing quality cars over the years, it is only fitting that we include Toyota Corolla on our list of Affordable Hatchback 2020.
This car has exceeded our expectations in terms of safety. Thus, this is ideal for families with smaller kids. Younger buyers will appreciate its Android Auto and Apple Carplay features. Likewise, the older ones will love the car's driver assists. Steering is smooth, and its brakes are quick-reacting.
Estimated MPG: 31 – 35 mpg
Price: $20,290
7. Honda Fit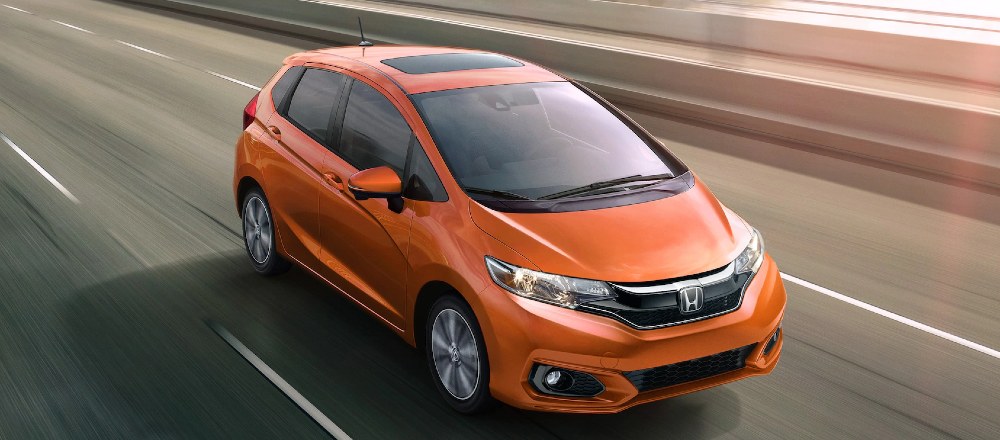 Another model from Honda makes it to our favorites, and this time it's Honda Fit. Do not be fooled by its exterior as you might think it cannot comfortably sit passengers. However, we tried it for ourselves and drove for a couple of miles. While we couldn't say that it is 10/10 for comfort, it was decent enough for long drives. Although, there were no significant changes compared to its predecessors.
Estimated MPG: 29 – 36 mpg
Price: $17,145
8. Mazda 3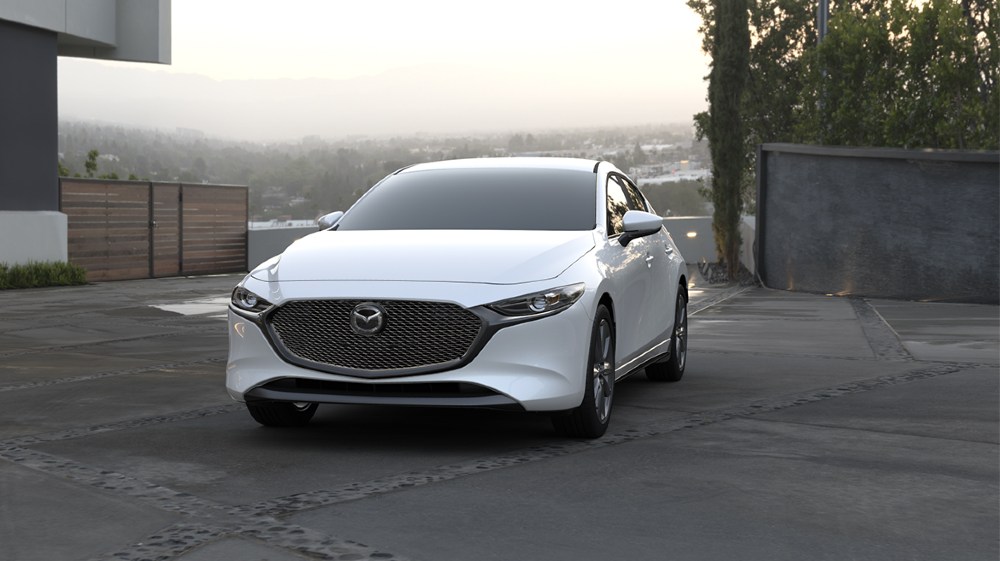 We have to admit that we were taken aback seeing the impressive exterior of Mazda 3. It definitely looks smart and sleek in all angles. You also get to enjoy responsive steering and braking as you drive this car. Its refined engine and the easy-to-use infotainment controls were pluses as well. One downside though is that the rear seats are a bit cramped.
Estimated MPG: 25 – 35 mpg
Price: $23,000
9. Volkswagen Golf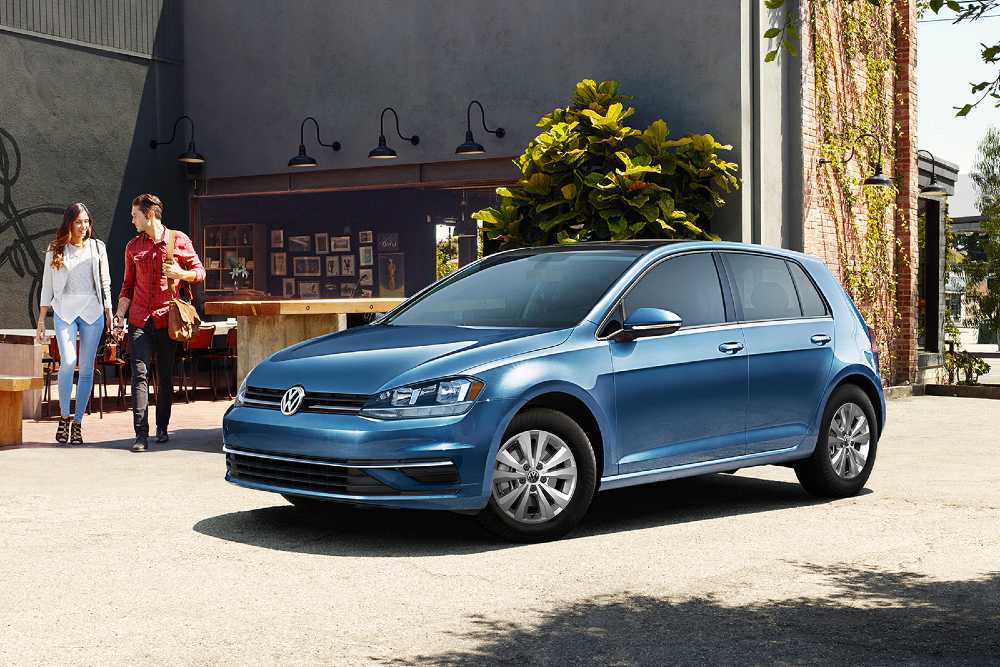 We're almost finished with our affordable hatchback 2020 list, and it would be a sin not to include Volkswagen Golf. If you want to have that luxurious vibe in terms of interior, you should consider getting this model. Expect the same quality of details on its exterior as well.
Judging by that, it is apparent that they have carefully spent time building this car. And on top of that, it's quiet and extremely comfortable. While it's one of the more expensive cars on the list, it can be justified by its amazing features.
Estimated MPG: 28 – 36 mpg
Price: $23,195
10. Toyota Prius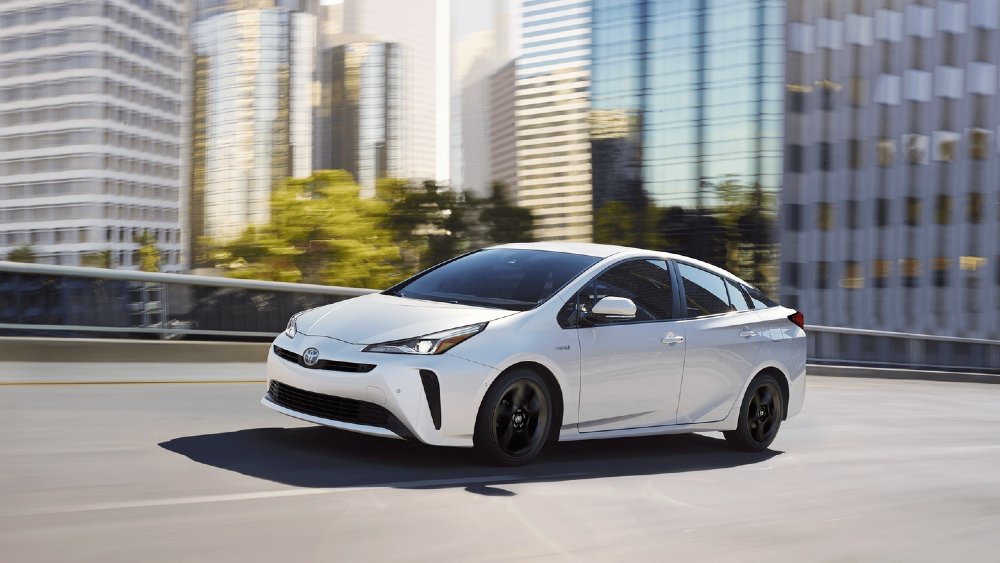 Lastly, we have the Toyota Prius. This is one of the most ideal models if you wish to get a hybrid car. It provides great gas mileage as you can see below. Plus, it offers decent space for cargo and supportive seats. The only concern we had was the driving experience which was far less compared to the other cars from this list.
Estimated MPG: 48 – 58 mpg
Price: $24,325
Final Thoughts
Choosing the most affordable hatchback 2020 car should not solely rely on the price alone. You also have to consider its features and comfort. Hopefully, the list above was able to help you narrow down your options so you can get your car soon.