Reasons Why Content Creators Fail to Build a Loyal Audience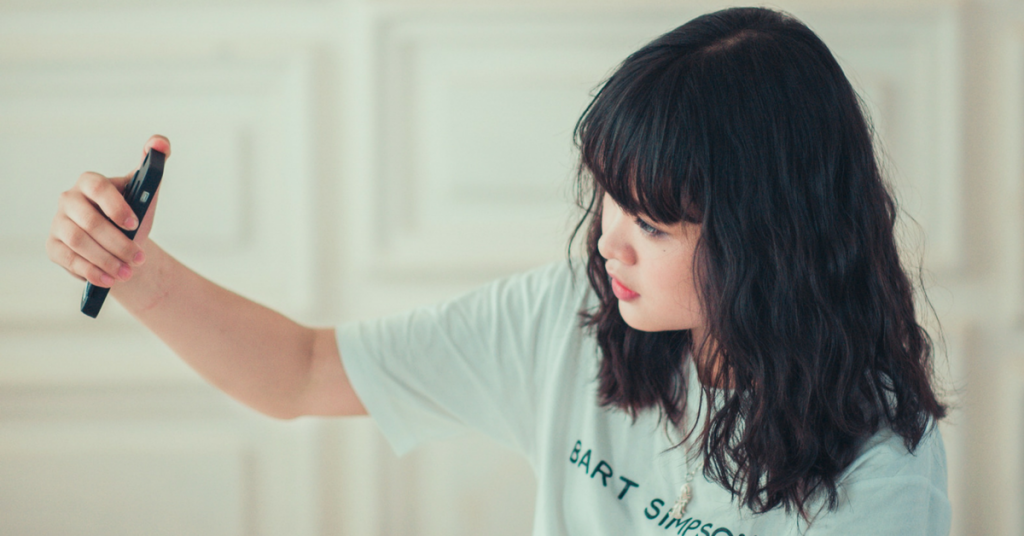 Good content is important when you want to become an authority on a certain subject, connect with your customer base or when you want to sell something. Often times, content creators struggle to come up with interesting topics to retain audiences. However, there are other challenges that keep content creators form building a loyal audience. Here are some possible reasons.
Uninteresting Topic
Many people who read newsletters want updates or want to learn new things about the industry or product. Sometimes the developments for them are just not that interesting enough. They skim the title but don't click on the link to read the rest of the article or blog.
Un-intriguing Subject Line
You can remedy this by enticing readers with a catchy subject line. An intriguing subject line could pique their interest so that they click the link and read your blog which is hopefully is just as interesting as the title. If you want to build loyal audiences, create content that is valuable to the reader.
No Social Media
Social media is not just useful for connecting with friends, it's also a good platform to advertise your blog, get new readers and build a loyal audience. Whenever you have a new blog post, tell friends on Facebook, Twitter, LinkedIn and other social media accounts. Don't be afraid to tell the world about your blog.
No Authority
One of the reasons why readers stay loyal is because they view the blogger as an authority figure. In order to do this, they have to trust what you write about. This means you have to give them the facts when you site statistics or studies in order for your blog to be legitimate.
Inconsistent Updates
Don't you just hate it when your friend does not reply to your text message immediately? The same is true with your audience. They want consistent updates. If you're in the habit of updating your blog every Wednesday evening, don't fail to do this unless you want them to switch to other blogs.
Poor Engagement
Bloggers with loyal following have a great relationship with their readers. They respond to questions and comments and engage in discussions. Readers are curious people and that curiosity needs to be satisfied. Engaging audience helps to satisfy that curiosity and build relationships with them.
Does Not Teach Or Empower
Your content needs to teach something or empower somebody so that it has value to the reader. Sometimes readers need something to make them feel powerful, inspired or just something to brighten their day. They also want to feel like they learned something. If you have this kind of content you will have loyal readers who will share your content.
No Persistence
Loyalty cannot be built with a single post. You need to be consistent and persistent. You need to provide valuable content on a regular basis and continue to analyze your audience so that you know what they want which could sometimes take years.
Not Entertaining
Content does not only need to be educational, it also needs to be entertaining. Your audience needs to laugh, cry and feel emotion when reading your blog. Remember, you want them to come back for more and sometimes information alone won't do it.
Robotic
Your audience needs to know that a human being is writing the blog. If you're too technical you end up sounding robotic. Use simple words that people use every day to make your content easy to understand.
Not Relatable
You also need content that the average audience can relate to. Think Gwyneth Paltrow's Goop. Her lifestyle suggestions and price range is so out of this world, only Gwyneth Paltrow can understand and afford it. As of last year, Gwen and Goop parted ways.
Not Shareable
In the age of sharing, you content might not be sharable enough to build a loyal audience. Everybody wants their friend to know about the latest in something and your content might not be making the cut. Write about something sharable and let your audience do the work for you.
No Graphics
Words, words and all words is boring. Spice up your blog with infographics and pictures. Many people appreciate inforgraphics because they can help present facts in a clear and easy to understand manner.
No Video
According to research, posts with videos get better engagement compared to those without. People love to watch videos about everything. It also makes content easier to understand and absorb.
Poor Grammar
Simply put, poor grammar is annoying. The use of "their","there","your","you're" is elementary and knowing when use them properly will be appreciated by your readers. Good grammar is also essential for good communication. How can you communicate your ideas properly if you don't practice good grammar in your blogs?
One Thing Every Entrepreneur Needs To Do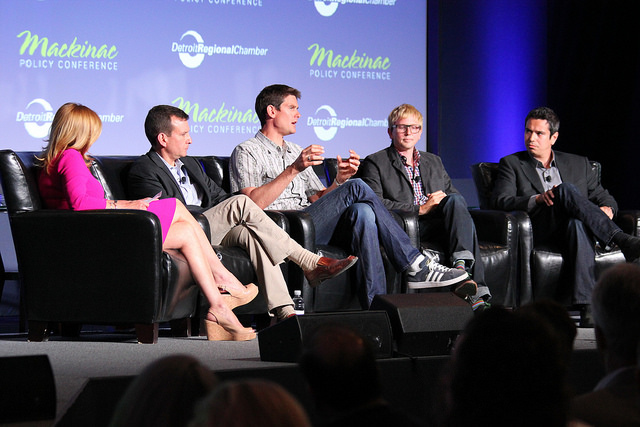 Nowadays there's no shortage of entrepreneurs and startups in any major city you visit.  Where ever there's a startup scene, there's bound to be plenty of entrepreneurs around every corner awaiting for their opportunity to shine.  Unfortunately the majority of entrepreneurs have a laundry long list of things to do, things they must do, and things they aspire to do one day, but very few of them have done the ONE thing that many successful entrepreneurs nowadays are starting to do.  Can you guess what it is?
Apply To Work At A Startup
That's right...applying for some free (or paid) internship work and actually coming to work.  It's a very basic and fundamental skill that very few of us ever learn to do.  Today's entrepreneurs are very different from entrepreneurs in the past in that they're more prideful and most of them will boast about quitting their high-paying job and bootstrapping their struggle.  Very few will tell a more modest yet realistic tale.
Why Work At A Startup?
Simply put, to run a successful company you have to understand how the company works and how each member fits into their role.  Just by working at a startup, you'll be able to see the realistic and down to earth culture that's unfiltered and true to it's nature.  Often times we only see or hear of a startup once they're past the "Struggle" stage, and you never see much of that stage in person.  You only hear about it in their stories and interviews, but you know it's inherently what made them so great today...was the fact that they survived that stage.  So what's a better way to experience and understand how successful startups navigate that early struggle stage than to actually work at one? So if you're an aspiring entrepreneur that's looking to take your first step, consider looking for an internship or a job at a startup near you and experience the early-struggle first hand before you decide to commit to one yourself.  You "will" definitely learn a trick, or two...or three.  And by the time it's your turn, you'll have MUCH better chances.
6 Ways to Build Your Online Presence and Increase Sales in the Process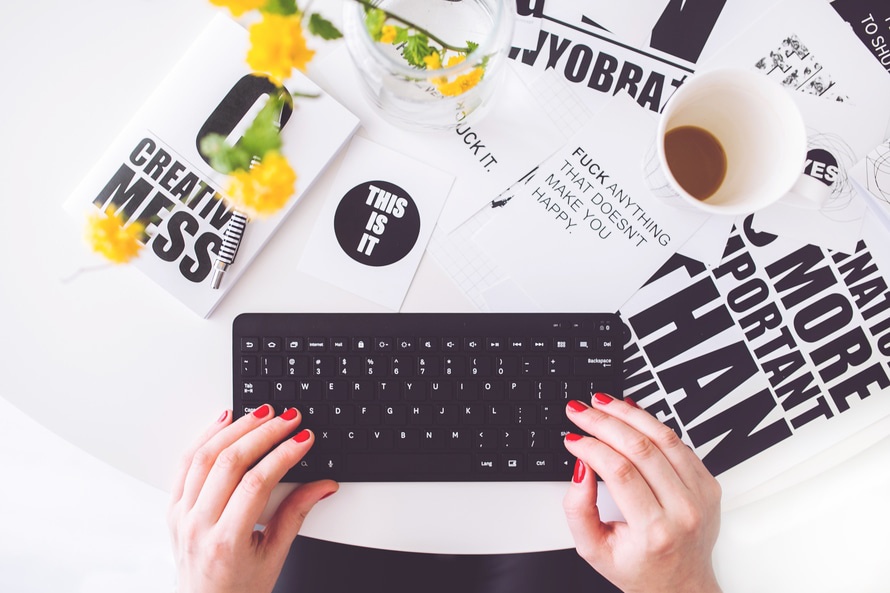 If utilized properly, the internet has the power to increase your sales no matter the size of your business. This is because the internet has the power to reach a large scope of audience 24/7. Most people rely heavily on social media to increase their online presence with the hopes of increasing sales. Many people hesitate with online marketing thinking that it is expensive especially for small businesses. There is also the issue of competition in the internet which is fiercer compared to competition in the real world.However, if you really want to build your online presence and use it to boost your sales, there are ways of doing so. Here are 5 easy ways of building your online presence and increasing your sales.
Interact on Social Media
Social media is a flexible platform and ideal for small businesses to make their presence known. The key to having a successful social media presence is interacting with your followers on a regular preferably daily basis. If you don't have time to monitor social media activities daily, assign an employee to do this for you.Interaction is important because customers want to feel important and appreciate it when their feelings and concerns are heard and addressed. Having a Facebook or Twitter presence has a big impact on customer loyalty. Aside from this, you can gain insight from your relationship with customers on social media.
Claim Your Online Real Estate
To increase your presence and boost sales, boost your brand presence by claiming your online real estate. Get on Google Maps, Google My Business, Foursquare, Yelp, create profiles in social media accounts like Instagram, Pinterest, Tumblr, Google+, Youtube and the like. This will help boost your SEO rankings too while giving your brand recognition.While you're at it, get reviews and testimonials. Pick good review sites such as Yelp, Facebook and Google My Business not only for brand recognition but also to boost your credibility as a business.
Invest In Paid Social Media Marketing
Paid advertising on social media can be a cost-effective way to get brand recognition and boost sales. One of the best reasons to invest in paid social media advertising is its ability to target a specific set of audience and analyze how effective it is in doing so. When you advertise on Facebook for example, it will ask you how much you are willing to pay per click every 1,000 impressions and give you feedback on how each impression converts into leads and sales.You can think of paid advertisements as giant billboards and TV adverts. By advertising on social media you are building an online presence by focusing your campaign on impressions instead of clicks and follows.
Invest in Paid Search Engine such as Google
One of the most powerful tool a website owner has for boosting sales is paid search engine advertising because it clearly states your customer's intention. When a customer searches for something on search engines, he or she is giving a clear signal of their needs and desires. Google for example, allows users to set keywords, choose specific categories and demographics ad location so that your target audience is narrowed down and you get results that is relevant to your content and promotion.
On-Site Blogging
Provide thought leadership for your customers and readers by writing a blog on your website. This can serve two purposes: you can boost your SEO content by causing your website to appear organically on search results page and blogs that show thought leadership for your industry gives customers and prospective customers a reason to trust you, making you and your business more credible and authoritative. These efforts will increase your SERPs rankings which can lead to a boost in leads and sales.Your blog should encourage customers and readers to contact you to discuss matters further. There are also some people who are just looking for advice instead of a purchase. If you give them expert advice, they are more likely to buy from you.
Participate In Industry Forums
As with blogs, participating in industry forums will make you more credible and authoritative in the eyes of your customers and prospective customers. The more credibility and authority you have, the more customers are likely to trust you. Forums are a great venue to build credibility and reputation and lots of forums allow signature links with your website or social media profiles embedded.However, it is good to remember that it is not about bombarding these forums with your offers and promotions. It is about adding value, building a credible online presence and establishing yourself or your business as an expert in your field or industry. If you get this right, sales will not be far behind.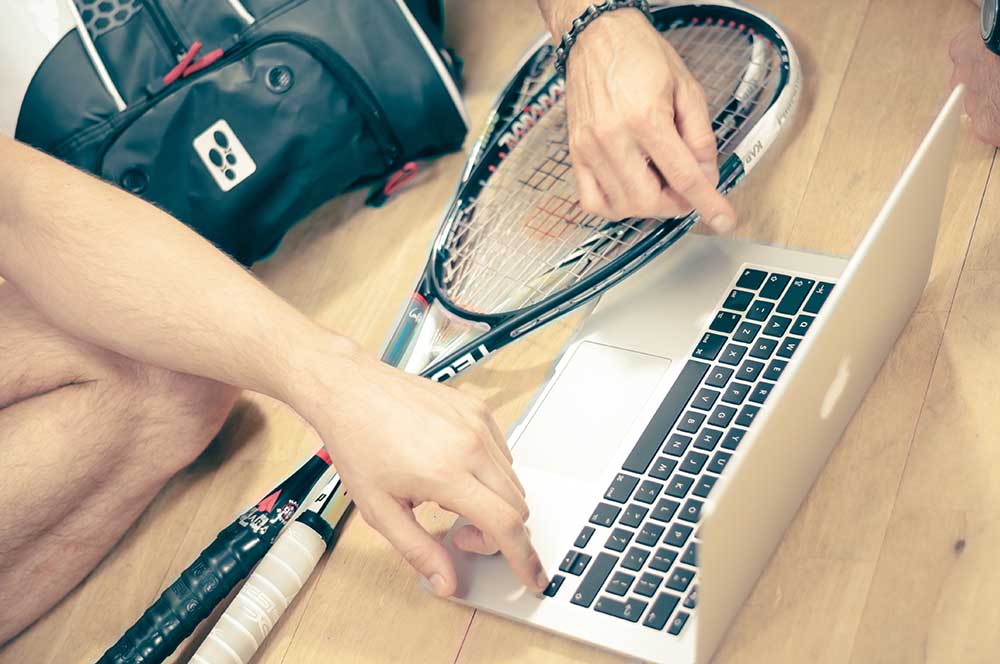 Our environments are made up of the places we frequent throughout life.  Most of us have a home, a job, and have gone to school.  With the advent of the internet, many of these classic environments are evolving to accommodate a world that is becoming evermore interconnected.  Here's a look at how everyday spaces are integrating new technologies.
At Home
Like the vacuum cleaner and microwave, kitchen appliances were slow to evolve after their domestic debuts in the fifties.  Only now with the advent of appliances being "smart" are we seeing new innovations in the kitchen.  Everything at home from the fridge, security system, to the tv now come in "smart" options allowing devices to connect with each other and be accessed remotely.

Homes now have options to be built or retrofitted into being more sustainable.  It is already common to see homes fitted with solar panels, providing power not only to homeowners but also providing excess power to their cities.  New innovations in material science are creating solar panel "film" that can adhere to existing windows, providing homes and buildings more more aesthetic ways to capture clean energy.
In the Classroom
Education is an area that has infinite benefits to reap since the dawn of the internet.  Less than three decades ago it was rarity for a school to have a computer.  Today, it is a rarity for a school not to have one.  Learning is no longer limited to books and chalkboards. Creative new channels for learning are now being found through virtual and augmented reality, 3D printing, and game-based learning.Virtual and augmented reality adds a dimension of interactivity that is previously unprecedented.  Instead of simply looking at a page of a history book, students will soon be able to virtually visit different places and times.  Similarly, 3D printing offers the ability to add tactile experience when studying complexities such as molecules.  A 3D printer also gives students the opportunity to learn about custom manufacturing and design.Game-Based Learning is a brilliant new technique in teaching that combats student's ever shortening attention spans.  This method concentrates on interactivity and "gameplay" in learning.  By incentivising students to "win" better grades, school will be less like pulling teeth and more like playing while learning.Cloud computing is an important next step in optimizing how students do their work.  Although a futurist classroom is on the cusp of reality, kids today can still use excuses like "my dog ate my homework".  With cloud computing, students can efficiently turn in work, check into classes, and have discussions without their dog's hungry involvement.
Building Efficiency into our Infrastructure
Many changes are not only happening inside but outside as well.  Our infrastructure is due for a technological makeover.  Many cities have begun to offer hubs for free wifi.  Many parks now offer charging stations and wifi.  In New York passengers can now take advantage of free internet service in select subway stops, increasing productivity for workers during their commute time.  Building materials themselves are going through their own evolutions.  Solar Roadway is a company manufacturing solar powered hexagonal road panels.  This year, the first road of this kind will be installed into a section of route 66.Innovators such as Elon Musk are introducing concepts such as a completely solar roof.  Creating an option for solar panels as a permanent fixture as opposed to temporary modular panels is the first step of many to building efficiency and sustainability into our environments.

Many more advances in every field are beginning to grow in coevolution with our age old environments.  Increasing efficiency and connectivity is making the world a smaller and more convenient place.  Like archeologists admiring the engineering of Roman aqueducts, we will one day look back at this time and marvel at the progress and creativity our ingenuity has brought to fruition.  The world we live in today is literally, 'the state of the art'.