Reasons Why Content Creators Fail to Build a Loyal Audience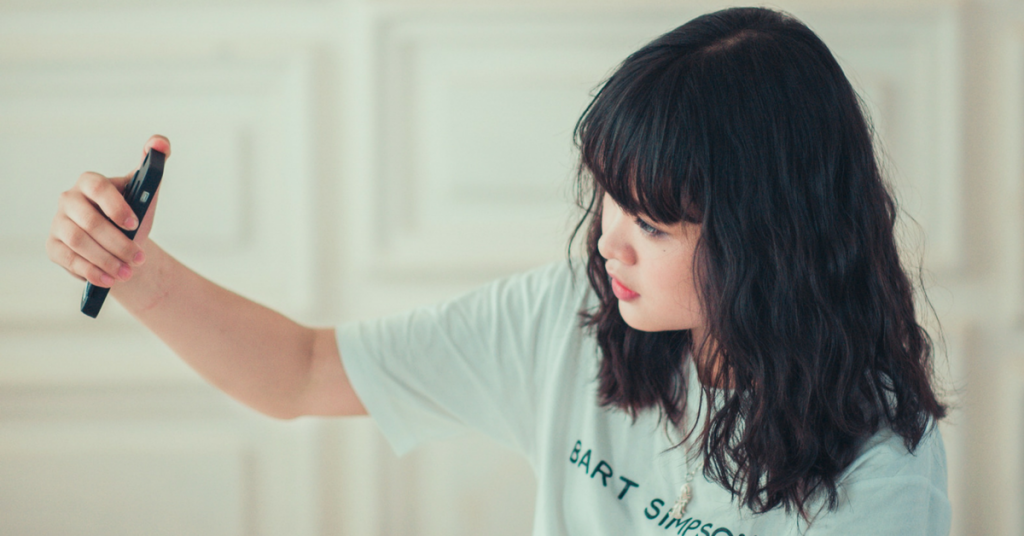 Good content is important when you want to become an authority on a certain subject, connect with your customer base or when you want to sell something. Often times, content creators struggle to come up with interesting topics to retain audiences. However, there are other challenges that keep content creators form building a loyal audience. Here are some possible reasons.
Uninteresting Topic
Many people who read newsletters want updates or want to learn new things about the industry or product. Sometimes the developments for them are just not that interesting enough. They skim the title but don't click on the link to read the rest of the article or blog.
Un-intriguing Subject Line
You can remedy this by enticing readers with a catchy subject line. An intriguing subject line could pique their interest so that they click the link and read your blog which is hopefully is just as interesting as the title. If you want to build loyal audiences, create content that is valuable to the reader.
No Social Media
Social media is not just useful for connecting with friends, it's also a good platform to advertise your blog, get new readers and build a loyal audience. Whenever you have a new blog post, tell friends on Facebook, Twitter, LinkedIn and other social media accounts. Don't be afraid to tell the world about your blog.
No Authority
One of the reasons why readers stay loyal is because they view the blogger as an authority figure. In order to do this, they have to trust what you write about. This means you have to give them the facts when you site statistics or studies in order for your blog to be legitimate.
Inconsistent Updates
Don't you just hate it when your friend does not reply to your text message immediately? The same is true with your audience. They want consistent updates. If you're in the habit of updating your blog every Wednesday evening, don't fail to do this unless you want them to switch to other blogs.
Poor Engagement
Bloggers with loyal following have a great relationship with their readers. They respond to questions and comments and engage in discussions. Readers are curious people and that curiosity needs to be satisfied. Engaging audience helps to satisfy that curiosity and build relationships with them.
Does Not Teach Or Empower
Your content needs to teach something or empower somebody so that it has value to the reader. Sometimes readers need something to make them feel powerful, inspired or just something to brighten their day. They also want to feel like they learned something. If you have this kind of content you will have loyal readers who will share your content.
No Persistence
Loyalty cannot be built with a single post. You need to be consistent and persistent. You need to provide valuable content on a regular basis and continue to analyze your audience so that you know what they want which could sometimes take years.
Not Entertaining
Content does not only need to be educational, it also needs to be entertaining. Your audience needs to laugh, cry and feel emotion when reading your blog. Remember, you want them to come back for more and sometimes information alone won't do it.
Robotic
Your audience needs to know that a human being is writing the blog. If you're too technical you end up sounding robotic. Use simple words that people use every day to make your content easy to understand.
Not Relatable
You also need content that the average audience can relate to. Think Gwyneth Paltrow's Goop. Her lifestyle suggestions and price range is so out of this world, only Gwyneth Paltrow can understand and afford it. As of last year, Gwen and Goop parted ways.
Not Shareable
In the age of sharing, you content might not be sharable enough to build a loyal audience. Everybody wants their friend to know about the latest in something and your content might not be making the cut. Write about something sharable and let your audience do the work for you.
No Graphics
Words, words and all words is boring. Spice up your blog with infographics and pictures. Many people appreciate inforgraphics because they can help present facts in a clear and easy to understand manner.
No Video
According to research, posts with videos get better engagement compared to those without. People love to watch videos about everything. It also makes content easier to understand and absorb.
Poor Grammar
Simply put, poor grammar is annoying. The use of "their","there","your","you're" is elementary and knowing when use them properly will be appreciated by your readers. Good grammar is also essential for good communication. How can you communicate your ideas properly if you don't practice good grammar in your blogs?
5 Simple Tweaks That Will Transform Your Mindset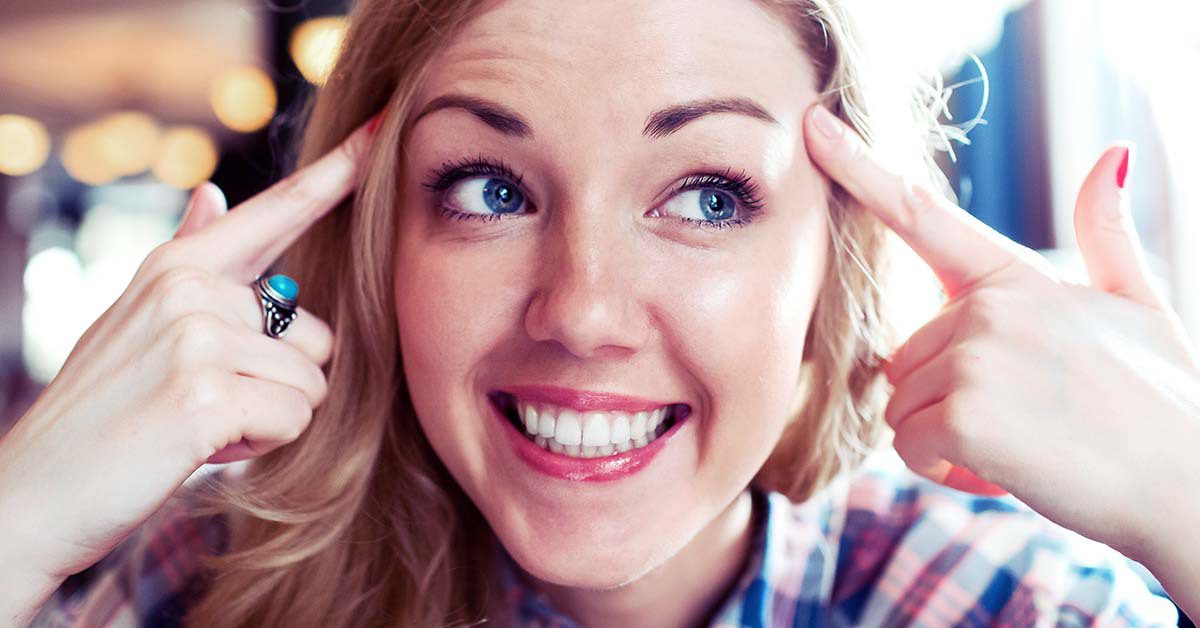 No matter how hard we try and keep and eventually transform our mindset on the positive side, we sometimes find ourselves reverting to old ways. Negativity is the most significant barrier that prevents you from exploring your potential. And that's completely understandable. With the pandemic, job instability, life uncertainties, and daily stressors we experience every day, having a poor mindset is sometimes the first thing we resort to.
And that's okay, only if you decide to act on your poor mindset. A person's character isn't measured by the number of hardships they face. Instead, it's measured by how they get past those hardships that make them better people. And it all boils down to mindset. Simple tweaks to transform your mindset will help you rise above every challenge and become a better person. Here are 5 to start with. 
1. Consider the positive in every bad situation
It can be easy to discourage yourself, especially when you're stuck in a bad situation. But remember that true strength lies in every resolved problem. And one way you can get "unstuck" is to find the silver lining in every bad occurrence. You can't solve negativity with negativity.
A situation would be if you lost your job recently and feel down in the dumps about it. This is totally normal behavior. But what's not normal is when you don't act on or do anything to better the situation.
What you can do, though, is jot down all the positive things that can happen after losing your job. It might be an opportunity to finally let you do something you've put on the backburner. Or you may even have a better job offer once you go job hunting again. You know what they say when one door closes, another one opens.
2. Don't restrict yourself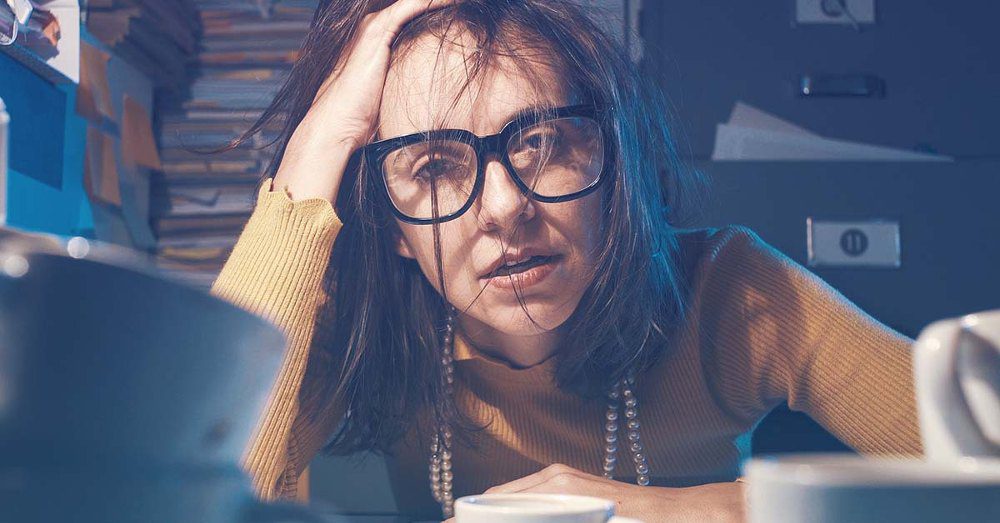 People sometimes feel depressed about the things they don't have that others have. For example, not having that nice car, that big house in a beautiful area in the city, or that dream job you've been pining over for years.
Instead of saying, "I don't have this," add "yet" at the end to turn this statement into something more positive. Say, "I don't have my dream job YET." It's a simple way to transform your mindset!
3. Be open to ideas
You must cultivate an open and curious mindset so you don't stop yourself from progressing. One way to achieve this is to turn negative and restrained sentences into open ones. For example, you can say "Yes, and," instead of "Yes, but."
The former indicates that you're more open to ideas, suggestions, and possibilities that are yet to come. While the latter already stops you from thinking about these opportunities, which feels discouraging.
4. Identify opportunities instead of obligations
When we deal with everyday house or office tasks, we often feel dreadful about having to start these tasks. Some of the reasons may be because we don't enjoy doing these tasks anymore, or it could also be because these tasks stress us out.
If you look at your to-do list and contemplate the tasks that you love doing, think about how great of a blessing this is. Instead of identifying this as an obligation, you can consider this a favorable circumstance that others won't have. Once you transform your mindset to this, you're on your way on having a better outlook on how you deal with opportunities.
5. Embrace failures
You must rise above every failure by changing your perspective about a bad situation or challenge. When people face difficulties, they can question why it happened to them and not to others. However, this mindset is already putting you further down in crisis mode.
When facing difficulties, view the situation positively and think about how you can overcome this unscathed mentally and emotionally. Be grateful for how you can rise above the problem with more wisdom, knowledge, and upper hand when you experience the same challenge again.
And for other tips, stories, and news, read more here at Owner's Mag!
Read This Before You Deliver Feedback in Your Workplace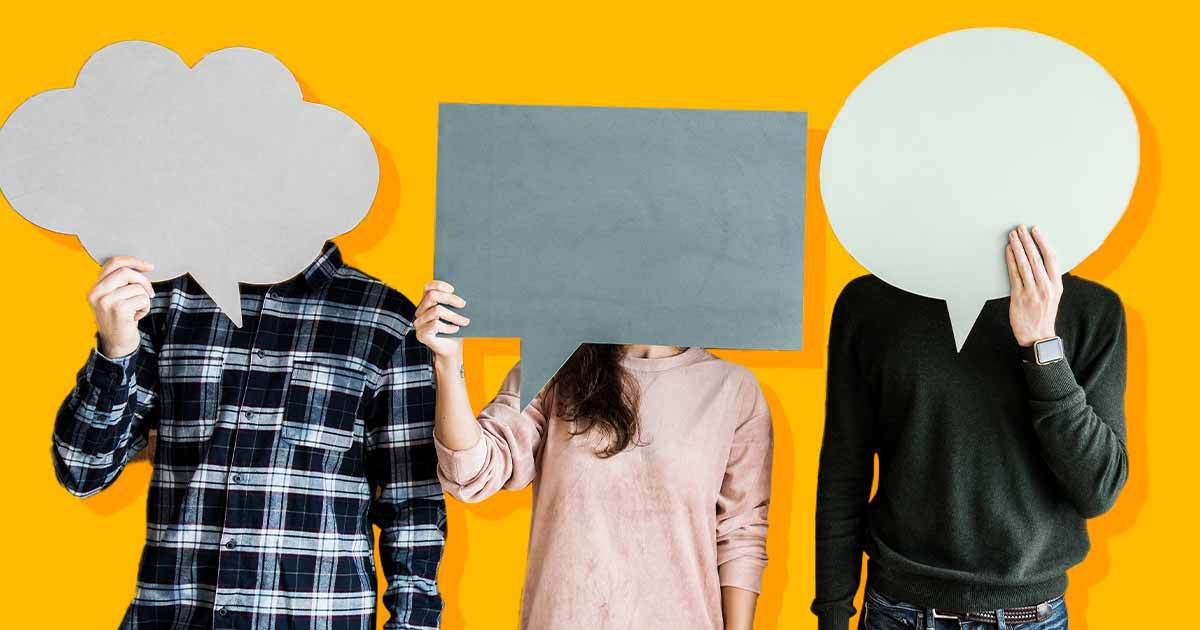 Feedback is one of the most vital things you can do to help your employees grow. When you deliver feedback to employees, they can adjust their behavior and work styles to improve their performance.
Consider this: how can you improve if you don't know how you're doing? How can anything be fixed if you don't know what you're doing wrong? And if you don't know whether your work is effective, how can you figure out what you should change or improve?
The problem is that managers and leaders are sometimes clueless on how to deliver feedback effectively, especially if you're not sure how your feedback should sound or look. Giving feedback to your employees should be done in a way that shows them that you care about their development as individuals and as members of your team. It can also help you strengthen your relationships with one another.
The best way to make sure you're giving effective feedback is by being clear about your intentions and following some simple tips:
1. Keep feedback specific and actionable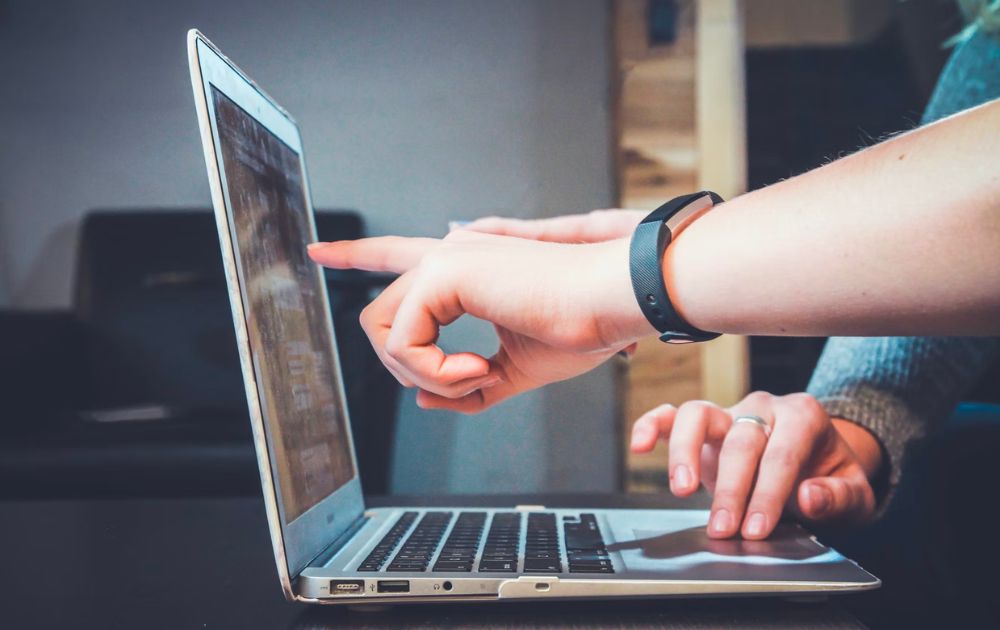 Be specific. If you've got a lot of comments about one thing, make sure they're all related to that subject—you don't want to overwhelm your employee with too much information at once.
Giving examples of how to make adjustments to produce better results is also helpful. For example: "In our last meeting, I asked whether we had any plans for updating our website, and you said yes but didn't give any details about the kind of changes." It gives more context to why someone might have answered without realizing what was being asked.
2. Don't Make it Personal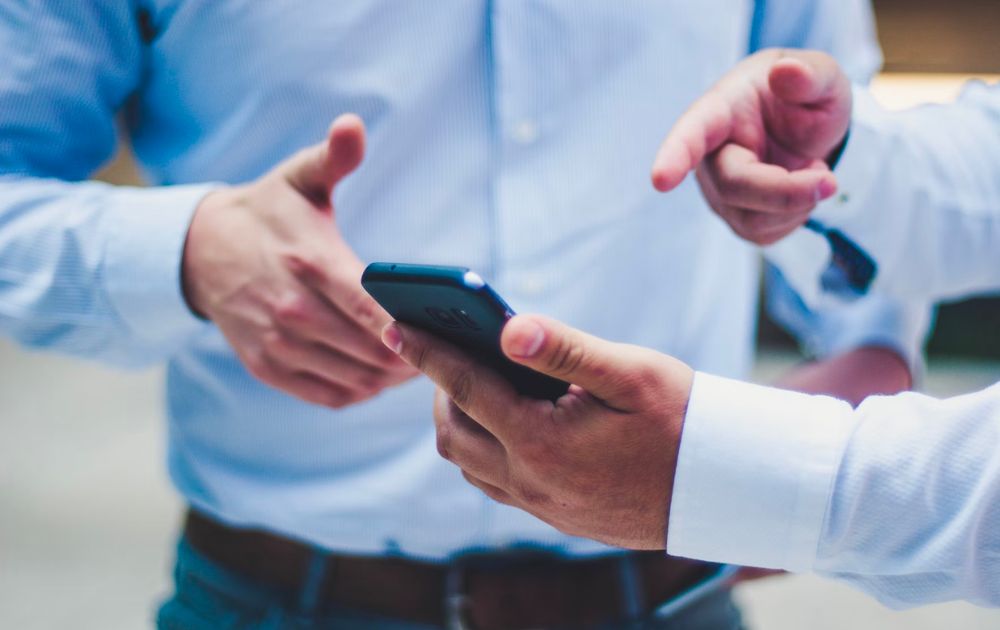 When you deliver feedback to your employees, remember that they are human beings; they may not be perfect and may have good intentions when they make mistakes. Avoid making harsh comments no matter the gravity of the wrong action. You might think that a little roughing will push your staff to do better, but studies show that negative feedback rarely leads to employee improvement. 
You should focus on the specific actions or behaviors that led to the outcome you're discussing, not your employee's identity or character as a person. Instead of saying, "You didn't do this," say something like: "I noticed during our last meeting you did not follow up with me on this project."
3. Make sure you're calm when delivering feedback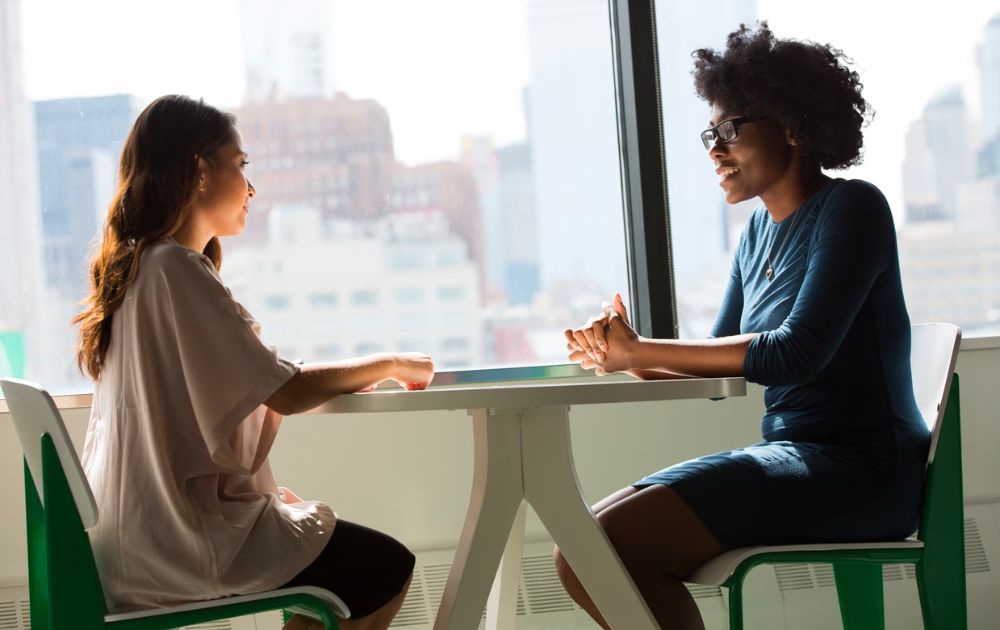 Giving feedback in the workplace requires you to be in a mindset that allows you to concentrate on the conversation. It can mean putting it off or even walking away from your desk for a few minutes. If possible, try to avoid giving feedback in front of others unless they are part of the conversation.
When giving negative feedback, please don't give it in front of anyone who might feel negatively affected by what they hear; instead, wait until later and ensure that everyone has left before delivering any criticism or suggestions.
4. Be ready to listen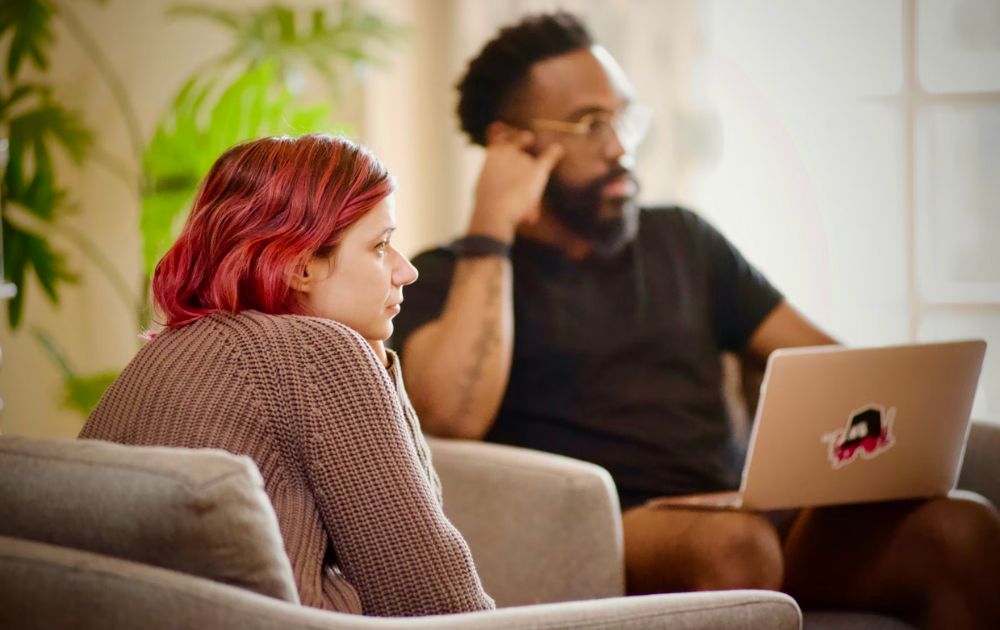 Most people think that giving feedback is a one-way communication thing, and it's not. As the one to deliver feedback, you must also be ready to listen to the one receiving feedback as well. Research shows that the more employees feel heard, the more they will likely take your feedback positively. 
Listening means that you are interested in what your employee says and trying to understand their point of view. Don't interrupt while they're talking; let them finish their sentence or thought before responding. Never assume what someone else is trying to say by saying something like, "I don't get it." Try asking questions instead—you'll learn so much more from getting clarification from someone else than just guessing at the meaning behind a phrase.
We hope you learned a few pointers on how to give constructive feedback at work. Here are a few more giving and receiving feedback examples that you can check out and learn from!
14 Highest Rated and Most Downloaded Travel Apps in 2022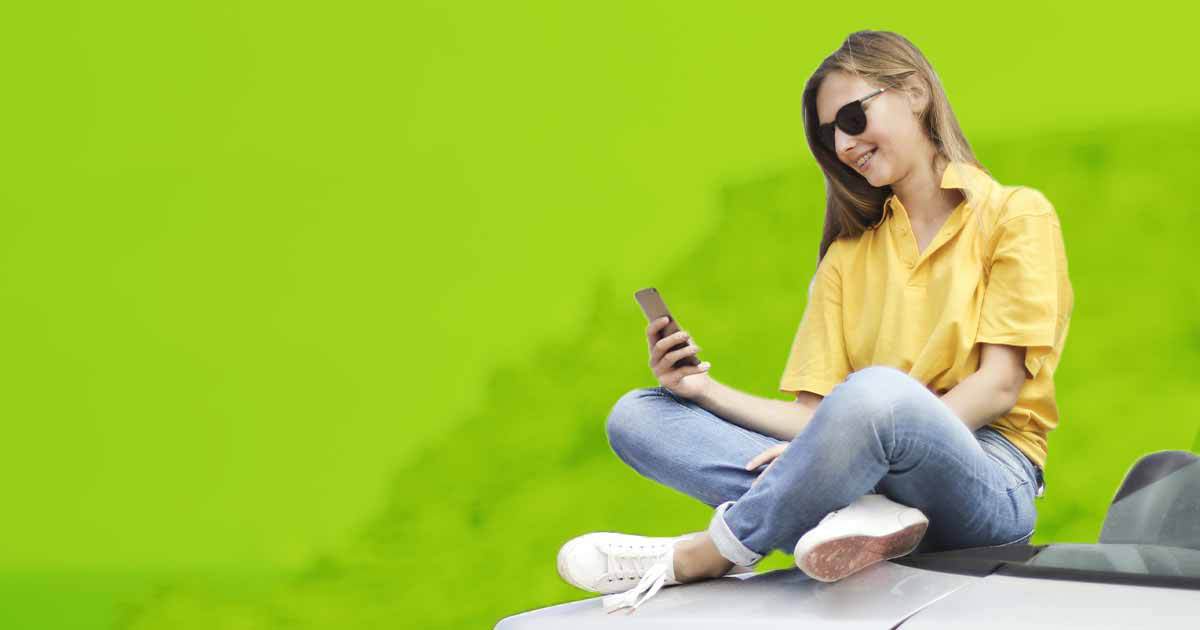 If you're a frequent traveler, you know how important it is to have reliable travel apps. The right app can save you money, time, and stress by giving you all the information you need before heading out. We've rounded up some of our the highest rated and most downloaded travel apps that make planning trips easier than ever before:
1. Citymapper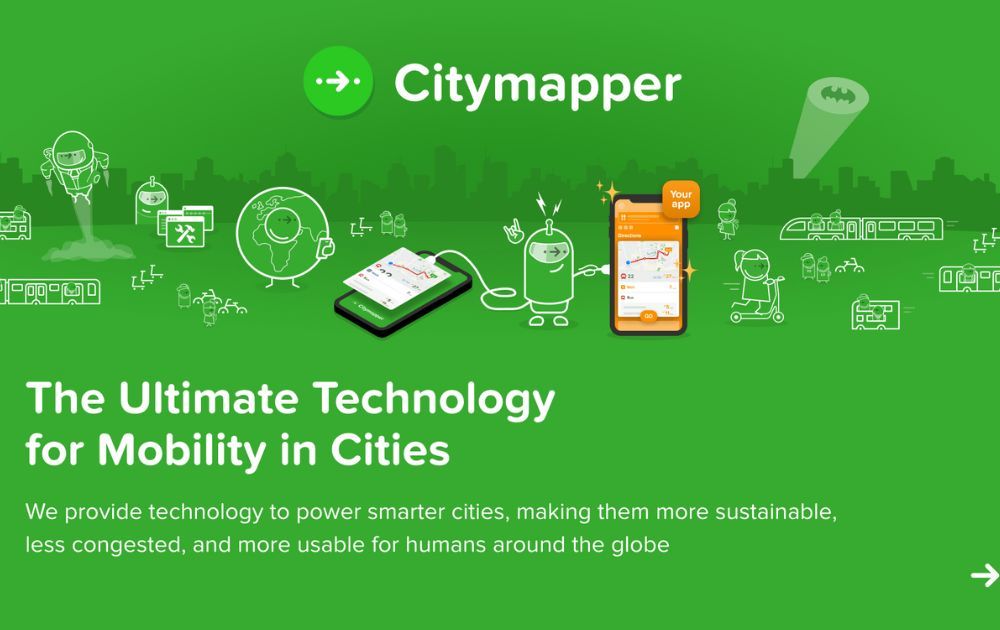 Any savvy traveler knows how important it is to have a good map app on your phone. That's where Citymapper comes in. 
Citymapper is possibly one of the best travel apps 2022 has to offer when it comes to mapping and public transportation. It shows real-time travel options between any two points in a supported city. It combines information for all urban transport systems, including driving, biking, and walking, in addition to public transit.
2. Agoda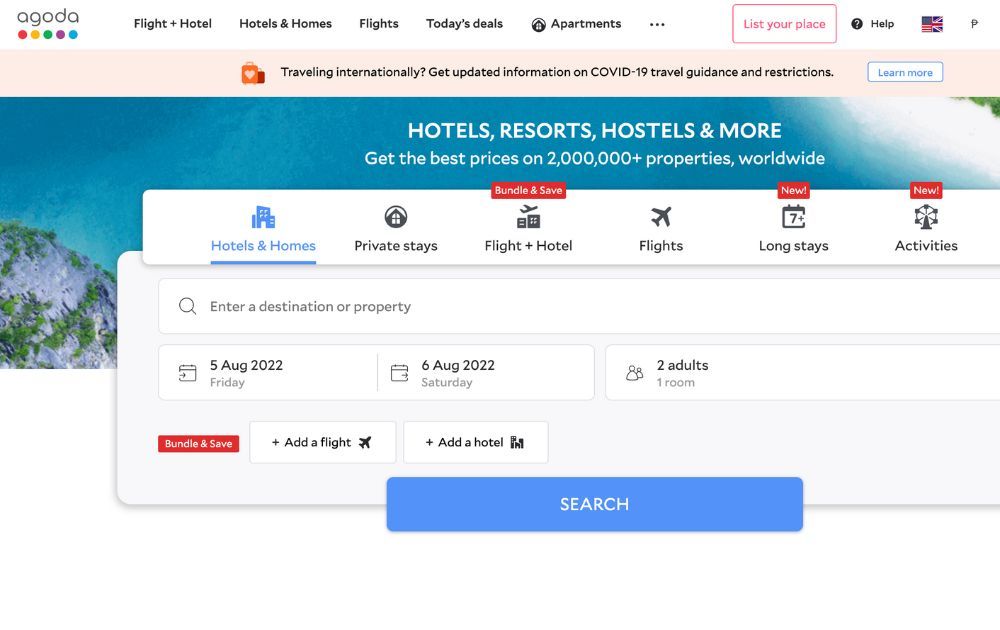 If you want hassle-free travel, Agoda is your go-to app.
When it comes to booking accommodations all over the world, Agoda is one of the most popular and dependable travel apps. It gives you access to hotels, hostels, vacation rentals, and even villas in various countries. This app offers just what you need to plan your next trip, from its user-friendly interface to the ability to search for properties by city or neighborhood. 
3. Roadtrippers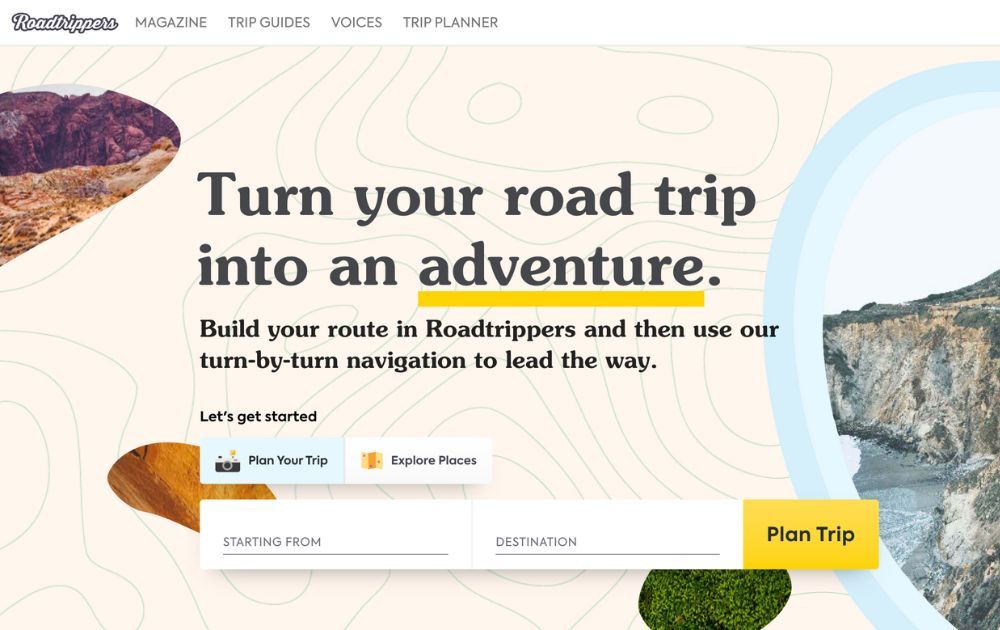 If you're planning a road trip, Roadtrippers can make your life a lot easier. The app allows users to plot up to seven waypoints. It also recommends roadside attractions, scenic stops, and food options along the route. They also offer pre-made guides for road trips popular among users.
4. Skyscanner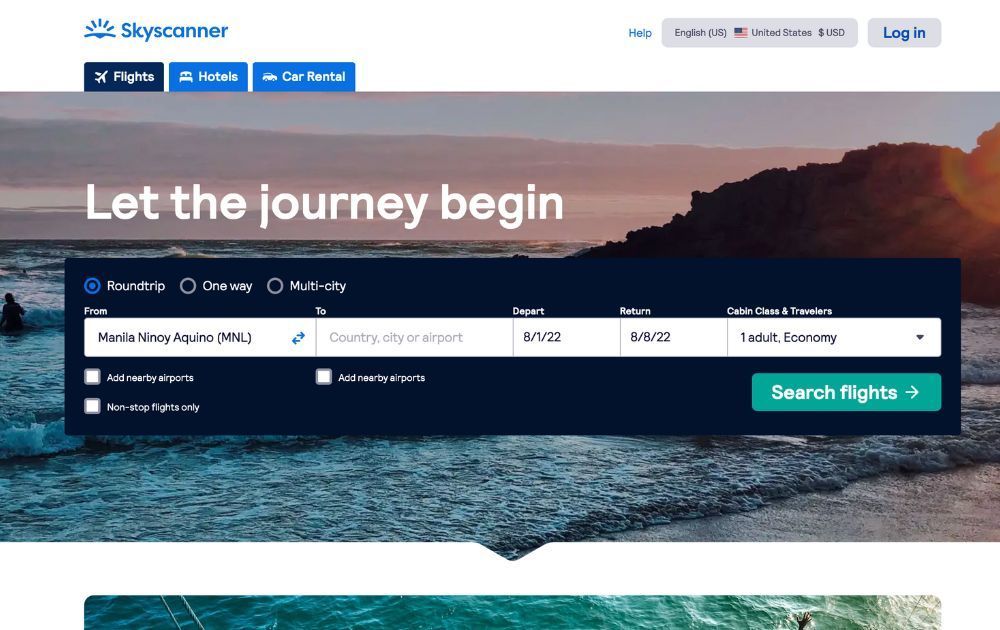 Skyscanner is one of the most loved travel apps for flights. It helps you find the lowest airfares and the most affordable hotel rooms. It lets you compare prices from different airlines and hotels instantly so you can find the best deal in your target destination. 
And if you're looking for car rentals instead of airline tickets or hotels? Well, Skyscanner has that covered too! Their database includes thousands of cars available at every rental agency worldwide so that you can find what kind of car suits your needs best.
5. Timeshifter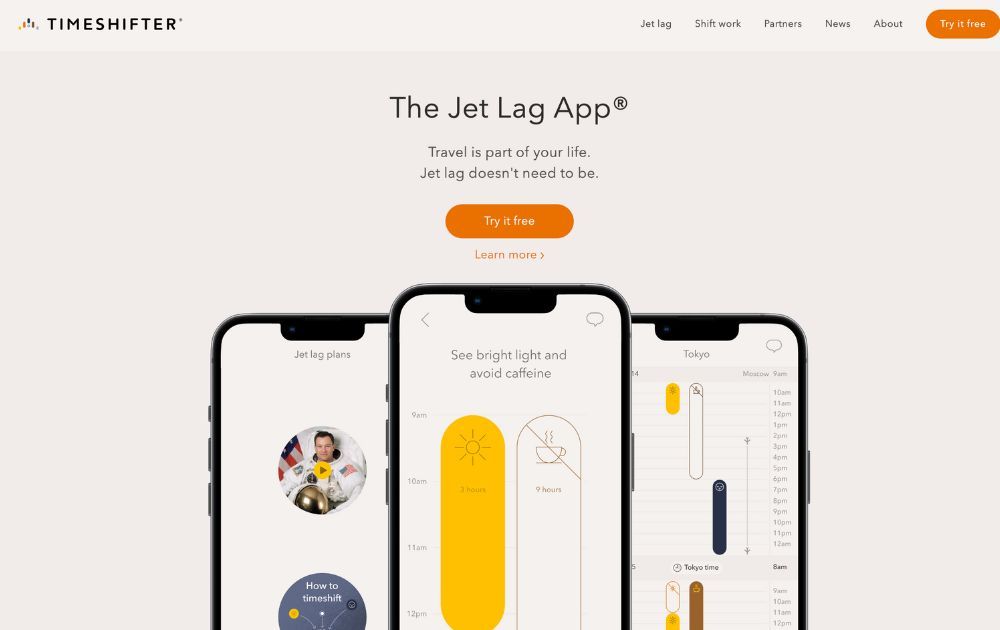 Ever landed in a different time zone and felt like a zombie the whole day because of jet lag? Timeshifter could help. The app offers personalized jet lag plans according to your situation. In addition, the app was made by sleep and circadian rhythm experts, so you can rest assured it's based on science.
6. Uber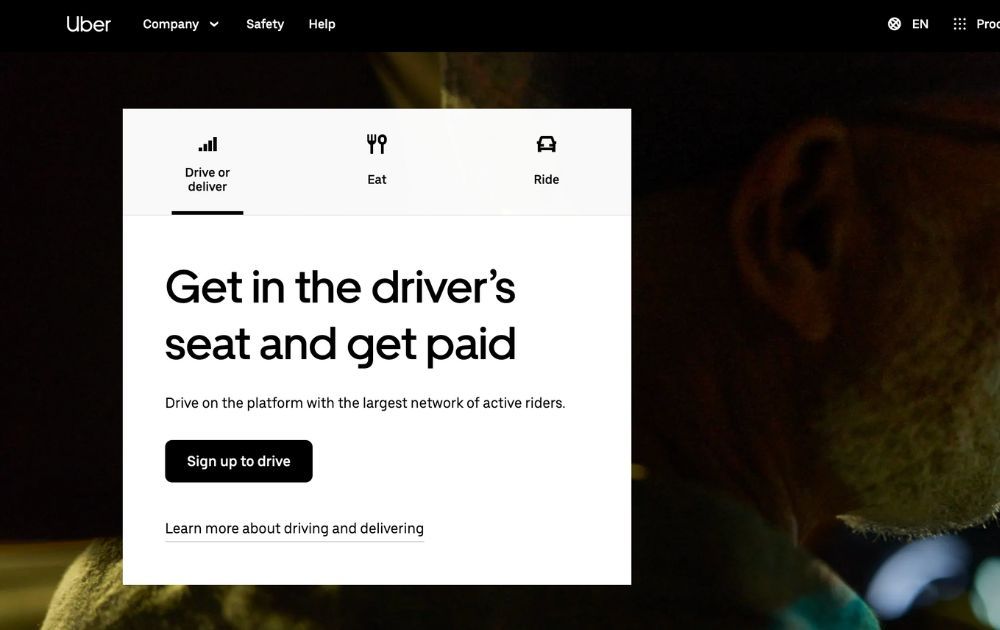 Uber is a ride-hailing app that lets you request a ride with the tap of a button. It's available in many cities and has become the go-to option for getting around town. 
If you're looking for an easy way to get from point A to point B, this is your best bet!
7. Meetup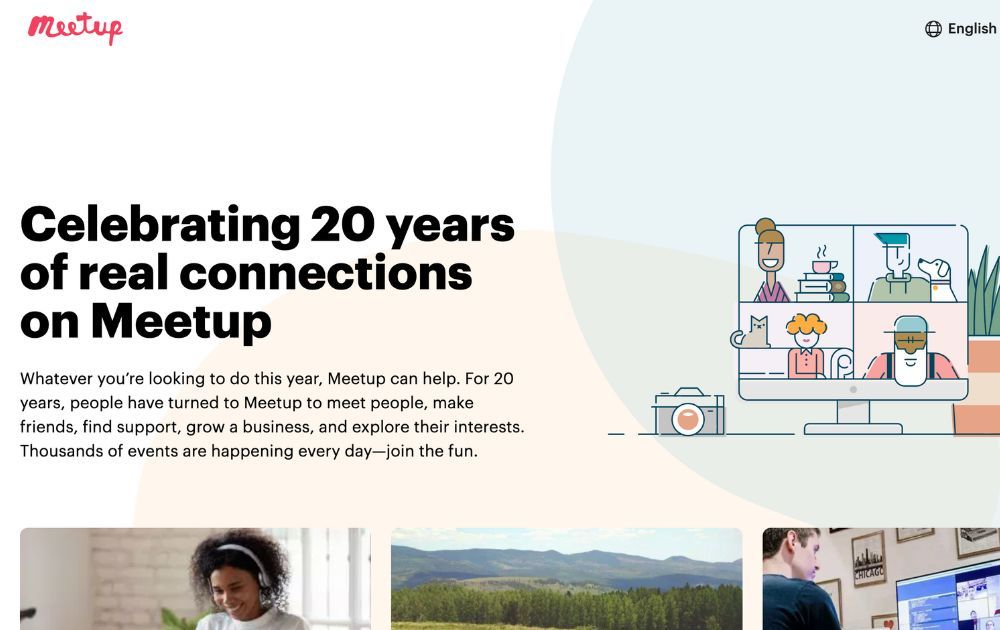 Don't know anyone at your destination? You can connect with locals in a few taps with Meetup. This app allows you to discover events in specific locations based on your interests. So, whether you're interested in music, culture, or food, you'll have a chance to meet new friends who are into those same things.
8. Airbnb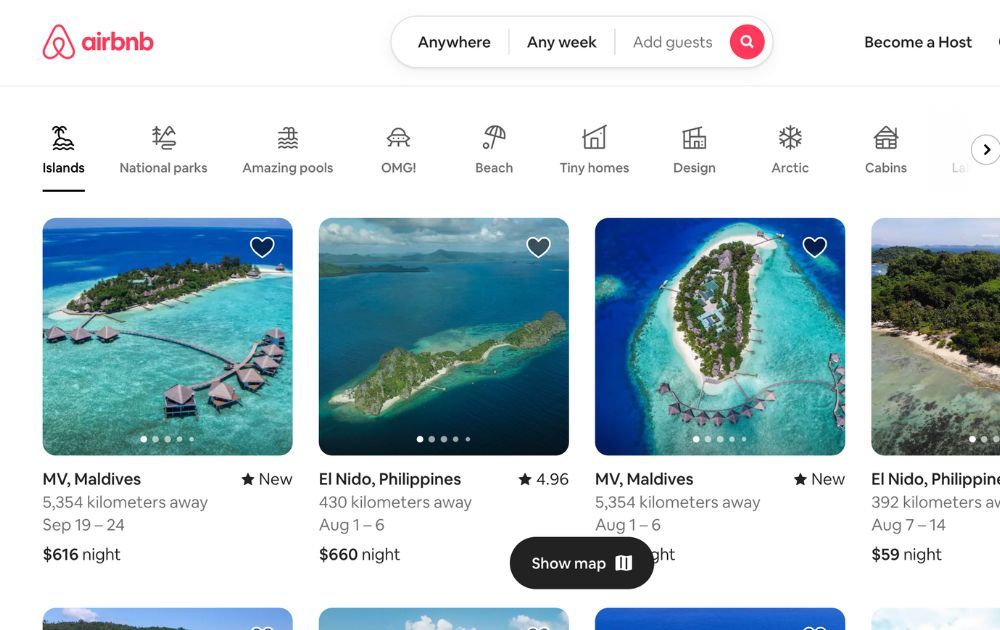 Airbnb is one of the most helpful travel apps for globetrotters who prefer to stay away from hotels and instead try local inns, homestays, or bed and breakfast lodgings. It helps you find unique accommodations for your next trip — no matter where you are in the world.
It's a great way to find a place with a little extra space, an amazing view, or somewhere just far enough away from the tourist traps. You can find everything from private rooms to entire houses!
9. Rome2rio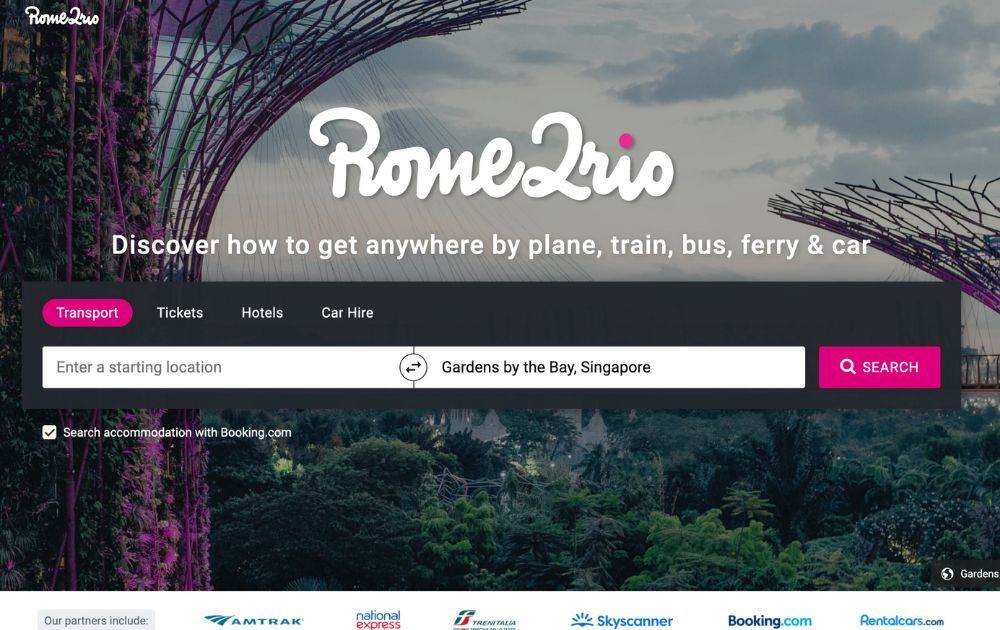 Rome2rio is akin to an instant travel guide. It offers data from more than 160 countries, allowing you to explore the place at your own pace. In addition, it also allows users to compare costs so they can stay within their travel budget.
10. Hopper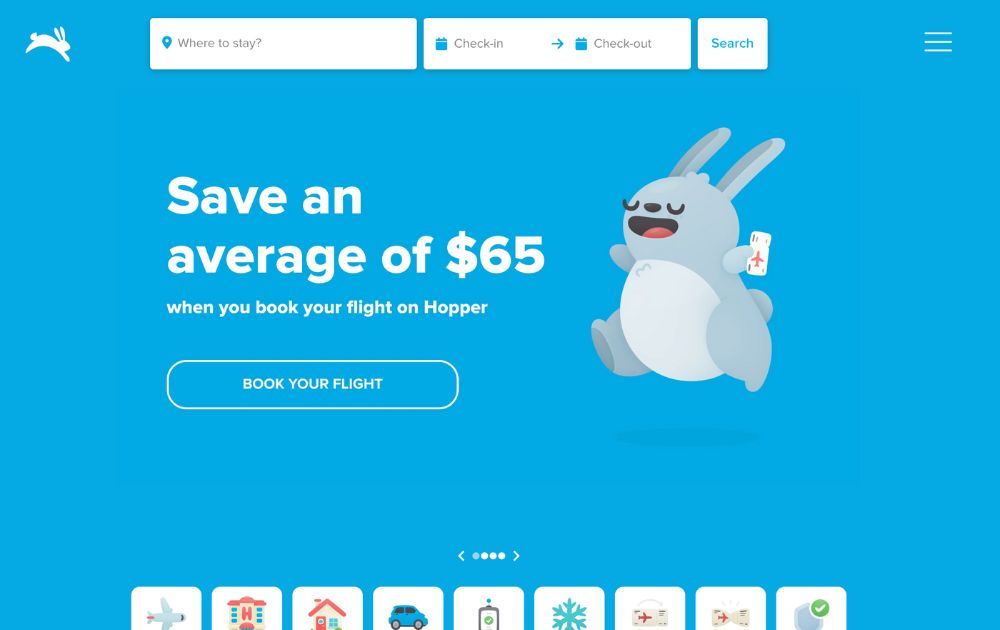 Hopper is one of the most popular and useful travel apps for booking flights. It's not just a flight search engine—it also helps you find the best time to book your flight, find the lowest price on a new flight, and even helps you plan your trip around your schedule.
The app takes into account things like weather, traffic, and other factors so that it can help you make an informed decision. It also assists in finding lower prices than what others are charging by comparing prices from multiple websites.
11. TripAdvisor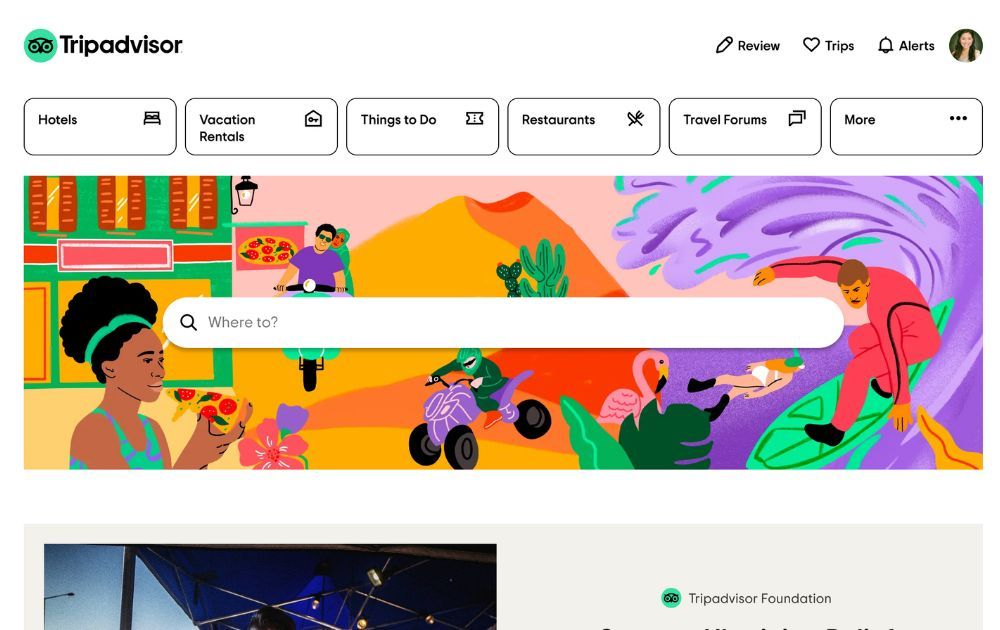 Sometimes, the best tour guides are other travelers who have also been to the places you're visiting. If you're looking for user-generated reviews, TripAdvisor is a good app to download. It features more than 700 million reviews of eight million destinations worldwide – from tourist sites to hotels and restaurants.
12. Waze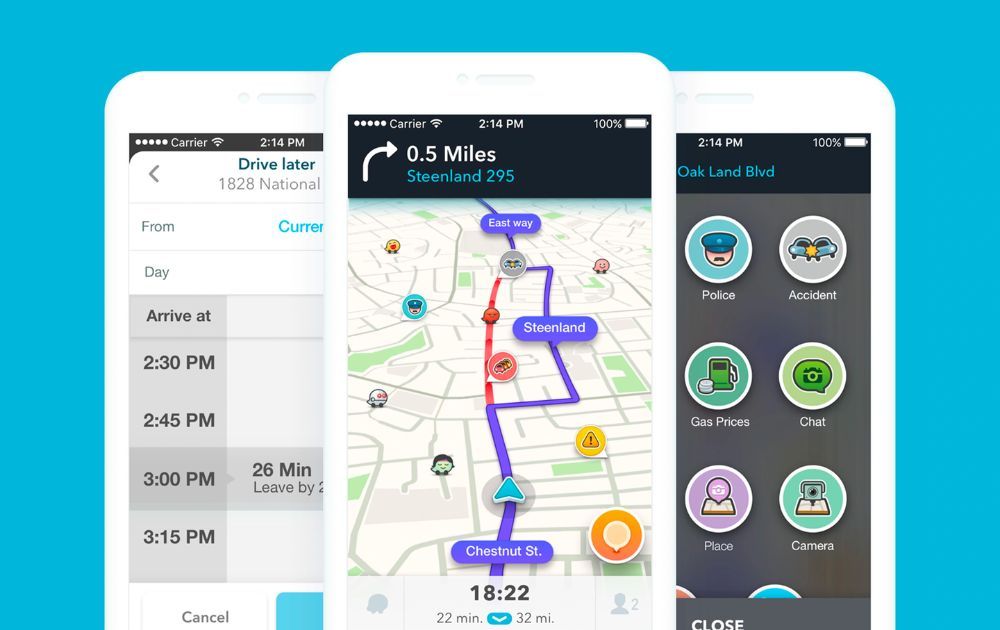 Waze is a helpful navigation app that lets you share real-time traffic info with friends. You can use it to find the fastest route, get directions to your destination, and avoid accidents and hazards along the way.
Waze also allows you to report accidents, hazards, or police sightings in your area so other users can avoid them too. The app will also send alerts if there are road closures nearby or speed traps set up by local law enforcement agencies—so you'll know what's happening before it happens!
13. Trabee Pocket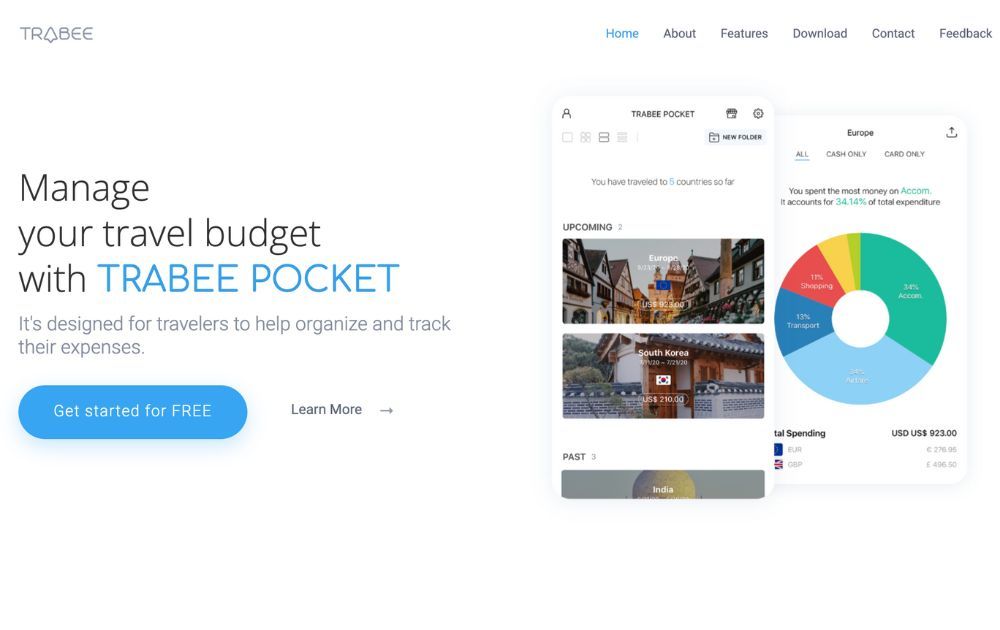 If you need to stay within your travel budget, download Trabee Pocket. This app not only allows you to track your receipts and spending but also offers a quick exchange rate calculator. That said, it's a perfect companion for trips when you don't have a small fortune to spend.
14. Google Translate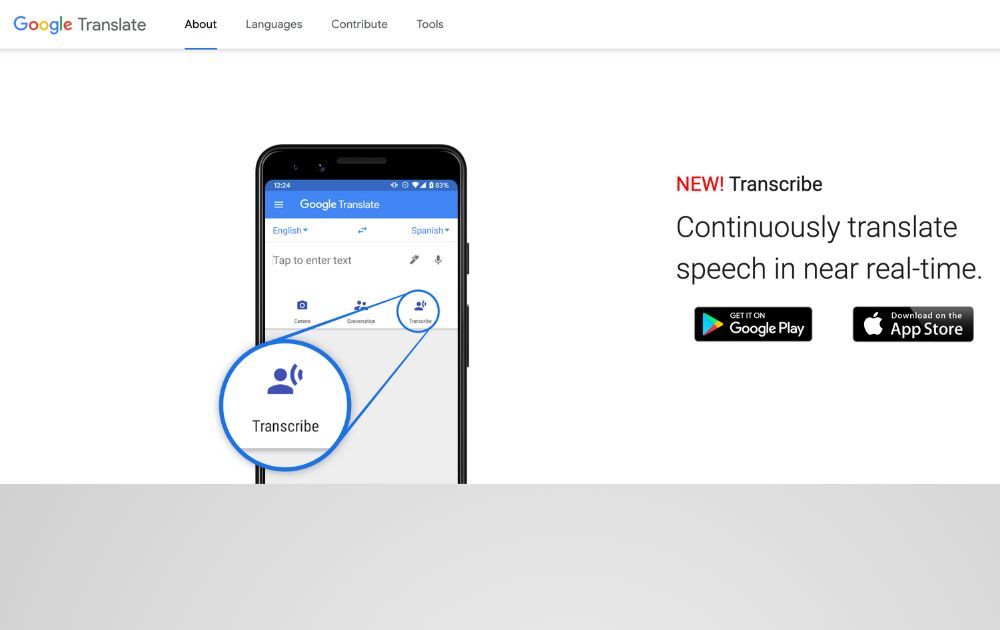 Have you ever needed to ask someone in a foreign country where the nearest restroom is? Then, after a few moments of questioning, you realize they don't understand a word you're saying! It would help if you had Google Translate. 
Google Translate is one of the most trusted travel apps for iPhone that allows you to translate over 133 languages directly from your phone, so all of the words can be spoken and heard by you. What makes this app even better than other travel apps is its easy use—you just hold your thumb on the screen and say what you want to be translated. It's as simple as that!
And for other tips, news, and stories, read more here at Owner's Mag!