How To Build Relationships At Your New Job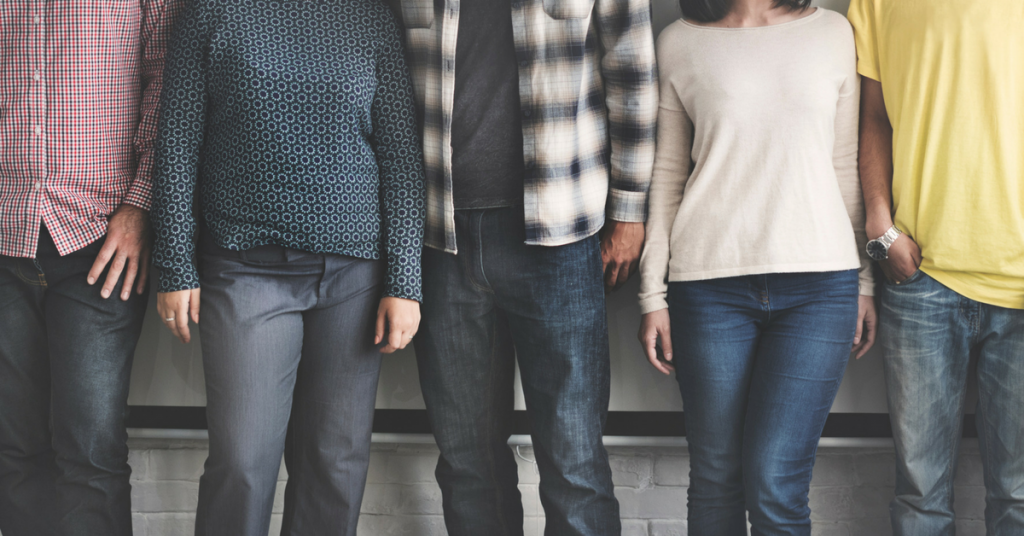 Human beings are social animals. They crave for friendship, relationships and emotional support in every phase of their lives. Positive and healthy interactions give food to man's intellect. Healthy relationships boost creativity and flexibility. Good work relationships are very important to stay focused on your job. You also get space to nurture your skills and better opportunities for career growth. You need to work on building a good working relationship with your boss, teammates, customers, suppliers and key stakeholders.

After finding a suitable job for yourself, you should concentrate on building a positive working relationship with your colleagues. Your relationship with your professional circle should be based on the following characteristics:
Basic Courtesy
On your first day, greet people warmly. Maintain eye contact and refer to people by their name. A simple 'Hi' is the stepping stone of a good professional relationship.
Trust
Trust is the foundation of all healthy relationships. You and your teammates should support each other to complete any project. Once you and your team start bonding, communication becomes easy and effective. Both sides should be able to express their thoughts and opinions openly.
Mutual respect
You should respect the people of your team. As a new employee, you should patiently hear their inputs and ideas. When you show respect for your colleagues, they openly accept you. Teaming up becomes easy. They also ask about your inputs and insights. In this way, you and your co-workers can find better solutions for a project.
Appreciate others
As a new employee, you should show your willingness to learn from your seniors. Initially, you can face many challenges and difficulties in a different work atmosphere. Appreciate the efforts of the coworkers who come forward to help you and give you valuable inputs about the work culture. If someone is performing very well, compliment him genuinely. These gestures can open many doors to a solid relationship with your colleagues.
Respect other's time
You face many challenges in your new role. First few days you may need the guidance and support of other teammates, but remember they also have some other work on their shoulders. Do not depend too much on them. Do not hang around their cubicles when they are busy with some other person. Wait till they finish their phone conversation. Ask only what you need. Do not ask casual or personal questions, while in office. You should maintain a line between personal and professional life.
Be flexible
You should be able to accept different opinions within your office. Many times, there can be differences of opinion with your colleagues, but you should not challenge it aggressively. Be patient and consider all pros and cons of the proposals. You should also accept the diversity of culture in your workplace.
Avoid gossiping
Stay out of office politics. It can hamper your growth as a professional. If you are having any conflict or difficulty with any person, do not crib or complain about it inside your office. It can ruin your impression as a person in the workplace. Your colleagues will not trust you.

Before you join a new company, improve your EI (emotional intelligence). It will help you understand the emotions and needs of your seniors and co-workers. Always be positive. Your positive vibe can make you a winner in your new job.
Why You Shouldn't Be Ashamed Of Self-Promotion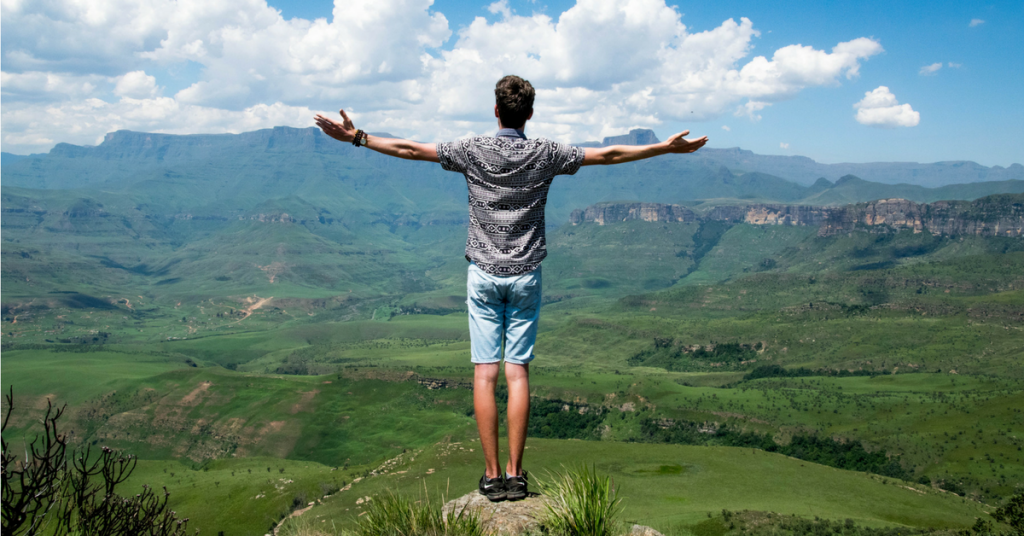 Many of us were told growing up that if we worked hard at school and at work, our efforts would be recognized and we would be rewarded. The sad news is that this is not the way it always works in real life. Sometimes you have to do some self promotion to get noticed. A

 little self-promotion can go a long way. The real world is very competitive and noisy. Singing your praises once in awhile can generate the attention you need to get ahead. So, here are reasons why it's OK to self-promote.
It's The New Normal
Your LinkedIn profile and other social medial platforms are essentially self-promotion tools. Nowadays posting about your success is the new normal. How many times have you seen a friend rave about a new job promotion or a company talking about their new product in social media? We expect to see these kinds of posts because it's what everybody does and we like cheering for them. So why not get some cheers for you too?
Not Everybody Is Aware
Your mom might know about your new blog or new job but you can't assume that everybody knows about it. Sometimes you have to tell the world about your triumphs in order to get more clients, sales or recognition. While everybody has their own agenda for self-promoting, sometimes you just have to make everybody aware of your achievements to get what you want.If you're a small start-up, you need your audience to be aware of what you are and what you're selling. Self-promotion is a low-cost and efficient way of letting people know who you are.
It's Necessary
If you're an architect, photographer, web designer or singer; self-promotion is part of the creative process. Why? Because you can't expect people to be aware of your talent. You have to tell them if you want to get their attention.Self-promotion will give you not only the recognition you need but also the limelight. When you're creative, you want people to be aware of what you can do so that you can be made aware of the opportunities your talent can open.
It Motivates You
Now that everybody in the world knows about your talent or skills, you need to be able to back up your claims. When this happens, it can motivate you to do better. Self-promoting will lead people to have expectations because you chose to broadcast your achievements. This can also lead to better opportunities. When a manager needs somebody to do a job, he or she will think of you because they've heard that you're doing great things.
It Can Help Other People
When you are confident enough to self-promote, it can help other people overcome their fear of self-promoting. A friend might say that if you can do it, then they can too. When you are self-promoting, doors and opportunities not available could suddenly open and this could be true for other people too. Giving others confidence to believe in themselves makes the world less scary.
Boost Confidence
Doesn't it cheer you up every time somebody likes your posts about your achievement? Doesn't it give you a confidence boost? It might just be the something you need to help you finish a very hard project or a confidence booster when you're facing challenges.
Information Dissemination
People need information and one of the best ways of doing so is through self-promotion. Sometimes, the best information comes from the source. Communication lines can get muddled and consumers end up with the wrong information. What better way to avoid this than by self-promotion. You can start by spreading the word yourself before letting other people handle the information. This way, you have it right the first time.

Never be ashamed of self-promoting even it's about you or if the idea is yours. Self-promotion is now the new default and thinking that it is shameful might be hindering you from opportunities. People who are afraid of self-promotion might be afraid of being scrutinized. So if you're not one of these people go ahead and start promoting.
Why People Give Up On Their Goals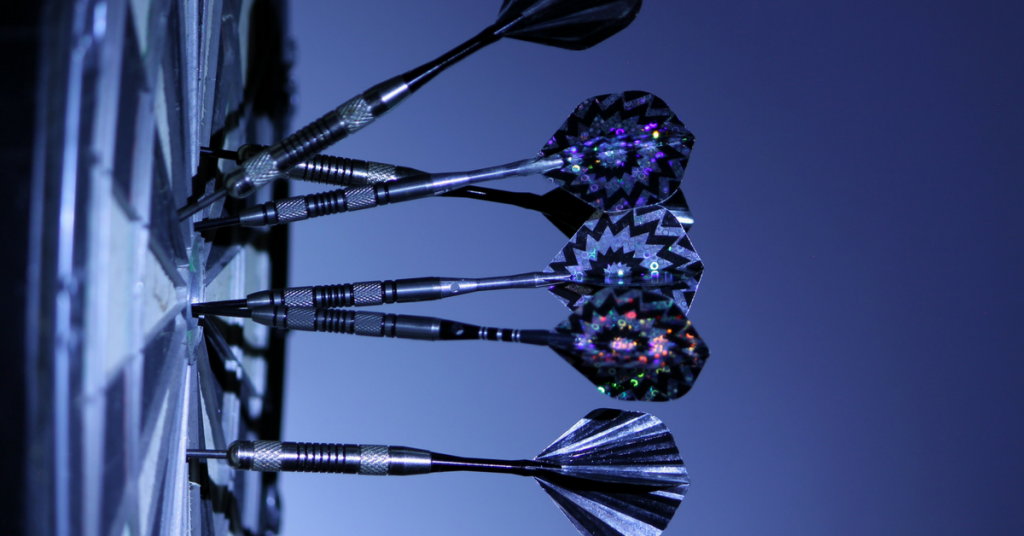 Some people think that success can be achieved overnight. Not only is this false, it's also unrealistic. Goals, no matter how big or small take time to achieve. Even if a person was labeled an "overnight" success, it took time before they were able to pull-off this feat. One of the most common reasons why people give up on their dreams easily is the thinking that success comes instantly. They get discouraged because they the path to success is not straight in clear. Here are other reasons why people give up on their goals too soon.
1. They Want Outcome More Than The Skill
How many people out there speak of how successful they want to be but don't do anything about it. Many people fall in love with the idea of being grand and famous but very few actually do something about it. Famous entrepreneurs put in a lot of hard work not only to learn the necessary skills but also to master it.
2. Personal Sabotage
It is natural to fear rejection. But what do you do when you come across the first stumbling block? In order to reach a goal, you have to be relentless. You have to want it bad enough to overcome your fear of rejection or failure. By fearing rejection and failure, you are sabotaging yourself; making it easier for you to give up and quit.
3. Their Life Is Already Good
Some successful people wanted to improve their life which made them persistent to reach their goals. Having a good life makes it easy to quit your goals because you already feel comfortable. You're not wanting anymore and feel that life does not need improvement.
4. Lack of Focus
Persistence takes a lot of focus. Some successful people achieved their goals because they became obsessed with it. People who lack focus cannot achieve their goals because they have too many things on the burner. They end up with half-cooked ideas because they were not able to give their attention to 1 project.
5. No Motivation
It's easy to stay motivated at the start of a project. This is because you're excited, enthusiastic and you can still see your goal clearly. However, the road to success is challenging and often strewn with risks and failure. This makes it hard to stay motivated and goals become harder to see.
6. Vague Goals
"I want to lose weight" is a very common goal, but if you don't know where you're going, it can be hard to get there.  Remedy this by setting specific goals and making sure that they are achievable, measurable and most of all realistic. Make your goal "I want to lose 10 pounds in 7 weeks" instead of just wanting to lose weight.
7. Procrastinate
One of the best reasons why goals are not achieved is procrastination. The "I'll do it tomorrow" attitude is very deceiving because you actually fool yourself into thinking that you're going to do it tomorrow and that you have endless tomorrows. The best time to start on reaching your goals is not tomorrow or even next week, it is always right now.
8. Listening To Other People Who Discourage You
When you go for the big goals, especially if it is one of those life-altering ones, it is inevitable that some people will try to discourage you from pursuing it. There are different reasons for this like jealousy or ignorance, but this is not important. You can fix this by ignoring naysayers, staying focused and keeping motivated.
9. Starting Too Many Projects
Having too many projects on the burner can actually lead to a burn out. Too many projects also divide your focus and time. Starting too many projects stem from the fear of missing out. Know that you don't have unlimited time or attention. Realize that by not finishing a specific project you are actually missing out on its possible positive results.
10. Surrounding Yourself With The Wrong People
If you surround yourself with people who do not realize their goals, you become one of them too. This can be hard to understand for some people because we actually want to belong to a group and be accepted. Achieve your goals by associating with people who can help you do it.
Interview With Interior Designer Taylor Spellman, Host Of "Yours, Mine Or Ours"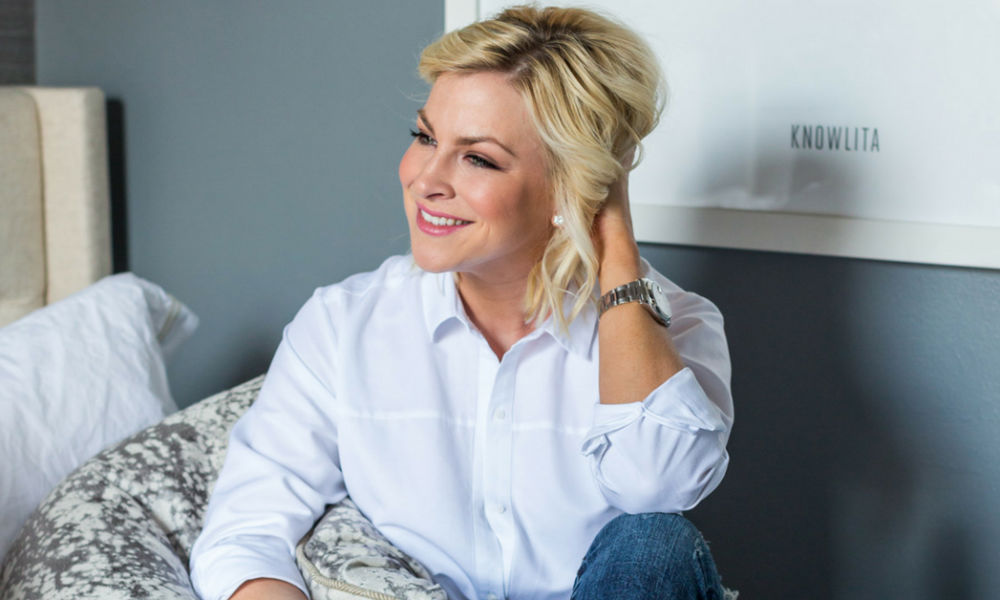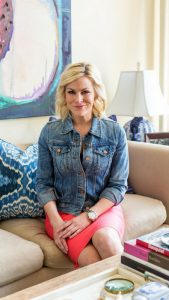 Transforming from dancer to interior designer, Taylor Spellman is as creative as they come. Taylor is a recognized interior designer and staging expert in New York with a portfolio of multi-million dollar clientele, including Ryan Serhant of BRAVO's "Million Dollar Listing." Her unique style of mixing high end with treasures from Goodwill has earned her a position as host of BRAVO series "Yours, Mine Or Ours" alongside real estate agent Reza Farahan. Her firm TSNY handles 30 million dollar's worth  of real estate daily. Because of this, Taylor Spellman manages the best team possible including Vice President, Lana Ataman, and Lead Designer, Jacqueline Leung.

Taylor Spellman works with finesse. Her sense of humor and bright personality shines through in her work and as a host for "Yours, Mine Or Ours." She takes care of her clients by personally taking the time to learn about their lifestyle and how interior design can elevate their lives. During the design process, she gets deep into the nitty gritty, overseeing each stage until completion. Her Instagram and Twitter is flooded with pictures of her projects and bits of advice for aspiring interior designers. Taylor Spellman talks to Owner's Mag about TSNY, design strategy, and being the host of "Million Dollar Listing".
How did you build a business around interior design?
I built a business around interior design by capitalizing on a niche in the market. When I started, no one was doing interior design just for bachelors. I felt strongly that it was strongly due to the fact that there wasn't a service being offered versus there being a need for it. I became known as doing interior design for men, and that gave me a competitive edge and people found out about me quicker, and ultimately word of mouth lead to more clients and a full blown firm.
What are some key factors you think about when designing a room?
How does this person really live?

How do you maximize the functionality of the space?

How do I bring my client's personality into the space to make it reflect who they are and make them feel very much at home?
When do you consider a room "done"?
Accessorizing. People often lay the groundwork but then stop after they have their coffee table, rug, and couch… but a layer of décor delivers the personal touch that make the home feel like you.
What is your average day to day like?
I would love to tell you that I get up and do yoga and relax, but in reality I hop up, get the biggest coffee possible and get going. It is a beautiful and hectic madness. I like to spend the majority of my day on-site with my clients and projects. Sometimes I'll be in a client's living room painting custom artwork, sometimes I'll be running around coordinating contractors and electricians to make sure everything is on point. I am extremely detail oriented so every single piece of the puzzle matters to me.
How has hosting a hit TV show influenced your lifestyle?
It's been interesting because I've been very hard at work for the past ten years, hustling, and trying to make a name for myself. And this show has definitely shifted things over the hill. Needless to say, I don't know that I'll ever get over getting recognized. That is something that will always be crazy to me.
What do you look for in a team?
First and foremost I think about work ethic. Is this person willing to work really hard and put in the hours, and be dedicated? Second I think about one's ability to think outside the box. Interior design and staging change by the second, and there's really no formula, so I need my team to be able to really think on their feet. And that's easier said than done.
What was the biggest challenge since starting your business?
My number one challenge has definitely been to 'stay the course'. There are so many things that come up that really make you truly believe you're on the wrong path, but if you have enough conviction, dedication and talent, then you just need to remember to stay on track and you will find success.
What is your favorite moment of 2016?
Watching the first episode of 'Yours, Mine or Ours' air. It was a very full circle moment for me, getting to see the fruit of my work come alive in a completely different format.
What are some tips you can give to aspiring interior designers?
Figure out what your unique selling point is. Is it your style, your personality? Is it your ability to make clients feel comfortable enough to use their own aesthetic in the place? Figure out what makes YOU unique and run like hell with it. Never stop.